Inside Donald Sutherland's Life as an Actor and Father
The Canadian star who you might know from movie hits like MASH and more contemporarily from The Hunger Games is, of course, Donald Sutherland. With an almost six-decade-long acting career and heated love connections along the way, there is much to unpack about him and his famous sons (does Kiefer Sutherland from '24' ring a bell?) Stay tuned for the scoop!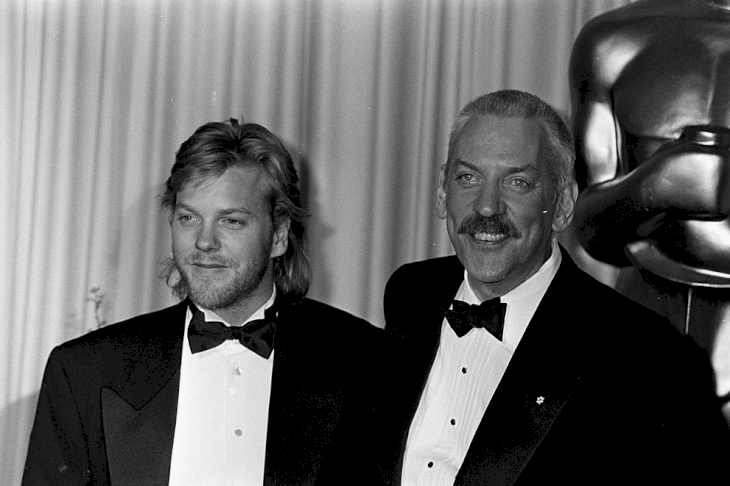 ---
MEET THE AWARD-WINNING ACTOR 
Did you know that Donald Sutherland has quite a few impressive notches on his belt? With eight Golden Globe nominations and two wins, this is one formidable star. In fact, you can also add one Primetime Emmy Award to his list of achievements over the years.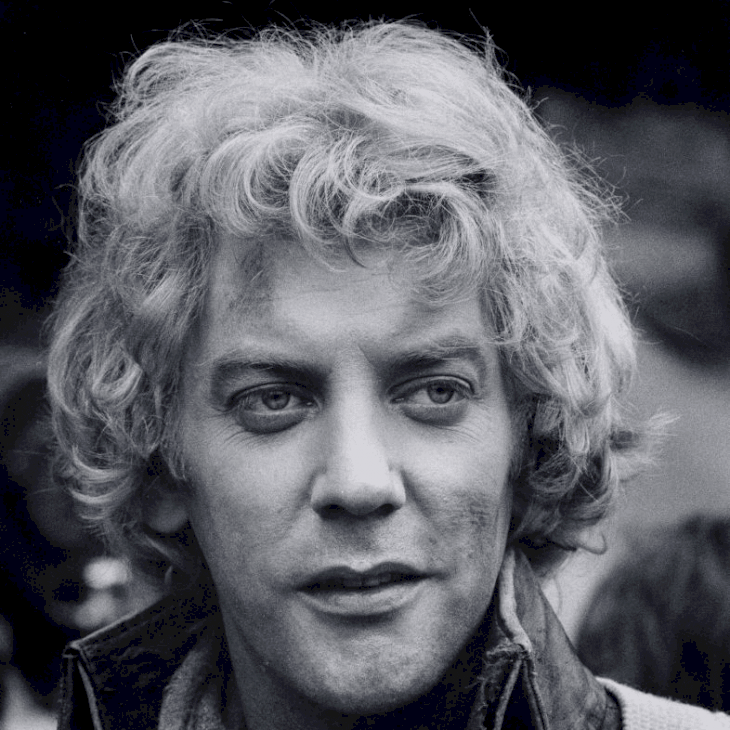 ---
HE IS NOT A ONE TRICK PONY
Donald Sutherland can be proud of many things but one of his greatest feats is diversifying his skills over time. He was never branded a one-trick pony because he always remained open and keen for parts that would be challenging. From his roles in action films to dystopian wonderlands, is there anything he can't do?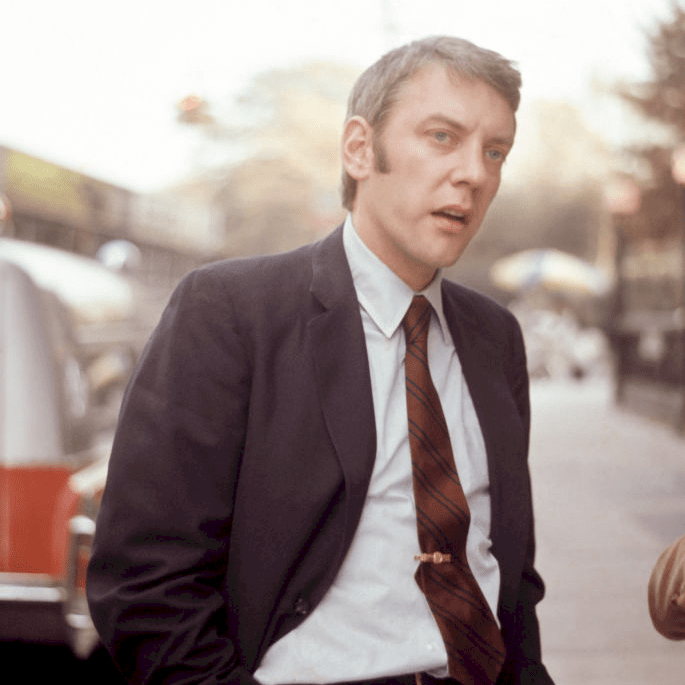 ---
HIS BREAKOUT ROLE: M*A*S*H
The actor who is well into his eighties certainly made waves back in the 70s. You might remember him as Captain Benjamin Franklin "Hawkeye" Pierce in the 1970 film "M*A*S*H." This breakout role made him a name to watch and soon he was bagging more great roles like his part in "Start the Revolution Without Me" and "Kelly's Heroes."
When interviewed about his amazing role in MASH he said, "There was no publicity and it had had only one screening in San Francisco, which had been a huge success. But nobody knew if it would play well outside of there. [Producers] went to check one theater in New York for its opening … and at 11 am there was a line twice around the block. I mean, how did they know?"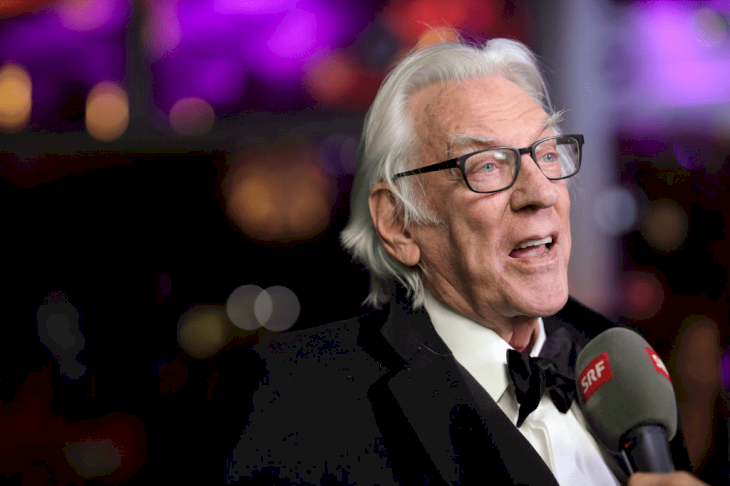 ---
HIS HUNGER FOR FILMS
Of course, the current generation will know Donald as the infamous President Snow from The Hunger Games. Did you know, he helped carve out his character's traits. He shared, "Any actor gives a character a little piece of DNA. You have the script and you put it into the Petrie dish inside your belly, and [here] comes this fella. So, he's part me and he's part the script."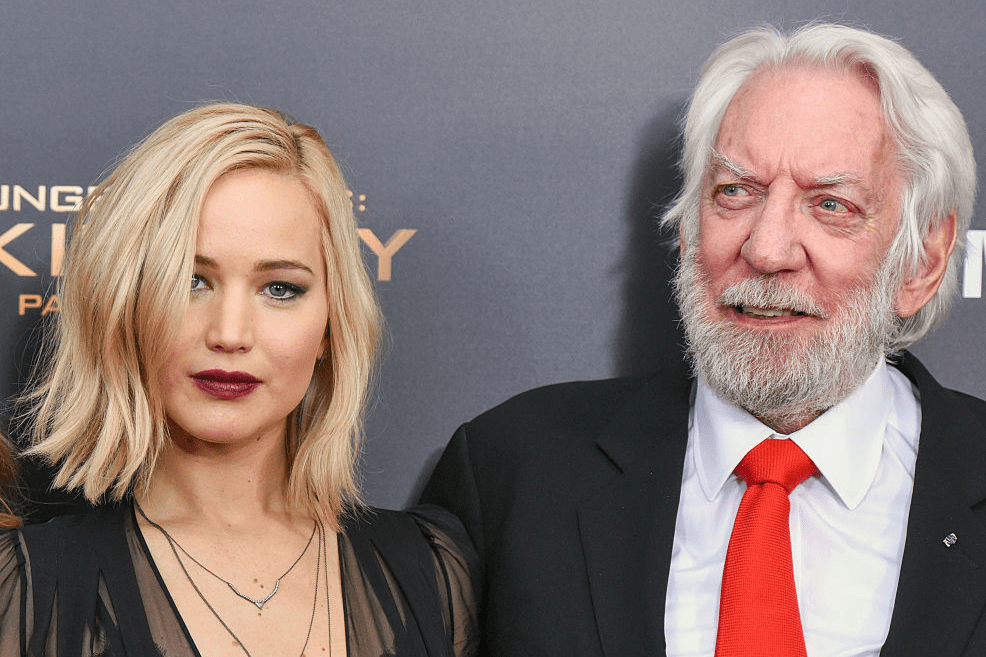 ---
HIS ROAD TO LOVE WAS A ROCKY ONE 
While he managed to stay in the headlines for his roaring success on the screen, his name was also smeared thanks to his busy love life. He has been linked to his fair share of starlets and eventually, his story gained a happy ending (but more on that later!)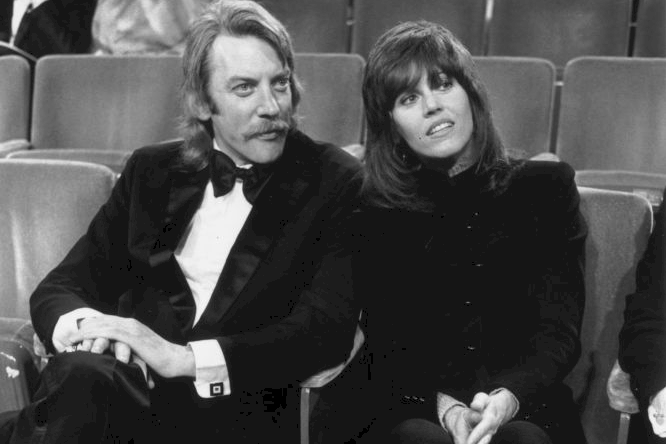 ---
HIS LINKS TO JANE FONDA 
She is a two-time Oscar-winning actress and despite taking some time off from the industry, Jane Fonda has re-entered the world of stars and is looking better than ever. Her romantic links to the actor, Donald Sutherland is one of a kind. The pair made their first acquaintances at a benefit event in L.A.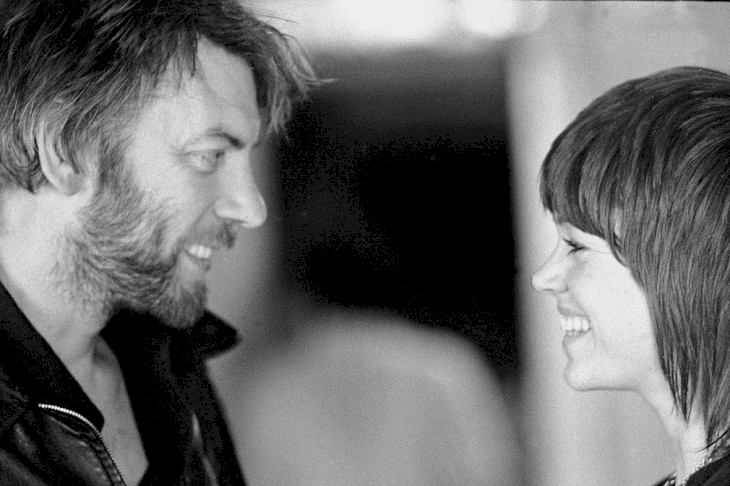 Love would finally bloom when the pair were cast in crime thriller Klute. This was when sparks flew and Donald said, "We'd already been cast but had not started shooting. And one day, [Fonda] made it very clear, via a somewhat provocative suggestion, that I should come home with her. And I just said, [pause] 'OK.'"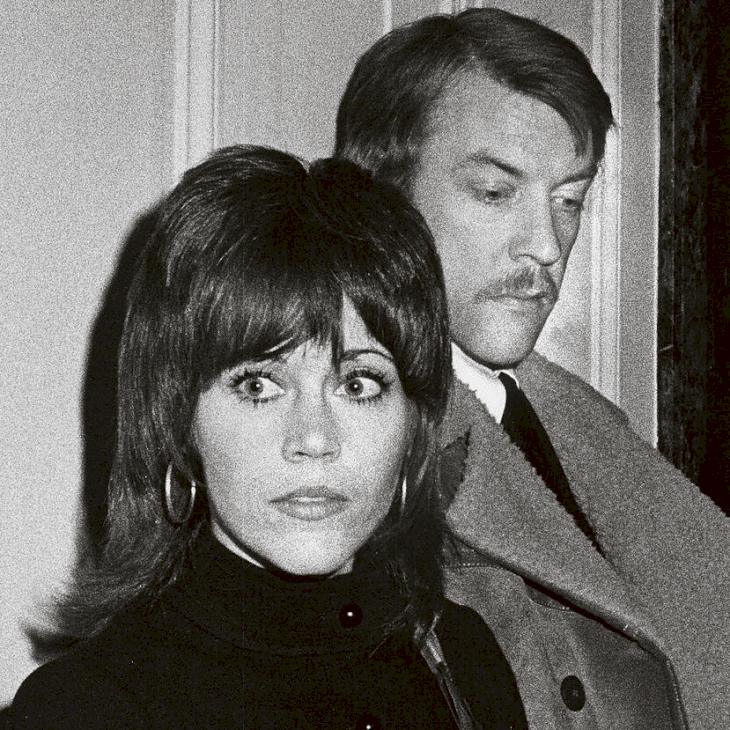 ---
WHEN DID THE ROMANCE BEGIN? 
It has widely reached the news that the relationship between Jane and Donald may have been while both parties were involved in other unions. While the exact timeline is not known, sources express that Sutherland was married. In 2008 he shared, "We got together shortly before we made Klute, and then we were together until the relationship exploded and fell apart in Tokyo."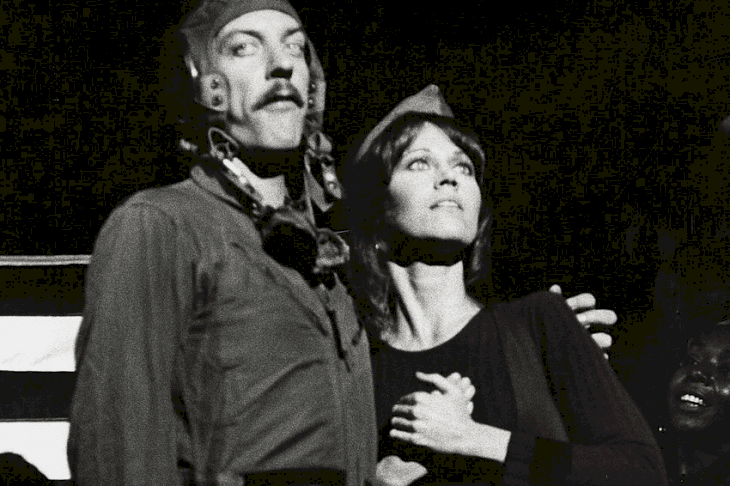 Apparently, all was well in their secret tryst until the pair began cohabiting the same home. From then on out things went South and they eventually called it quits. Donald's son, Kiefer spoke candidly about why he thinks his father took up an affair with Jane Fonda.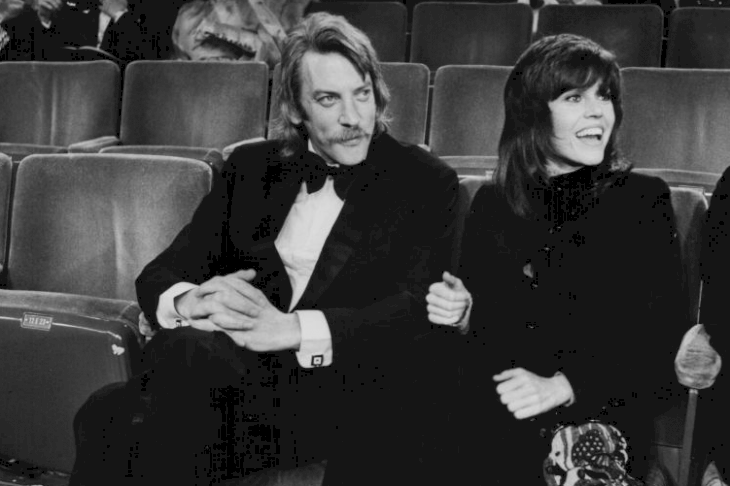 ---
KIEFER WEIGHS IN ON HIS FATHER'S RELATIONS
Back in 2006, the famous Kiefer Sutherland explained his own thoughts about his father's past unions. He said, "he'd probably say, 'I fell in love.' I understand that. People do. And when they're falling in love, they believe in everything so strongly and passionately, this kind of heightened experience, that it's very hard to judge somebody for it."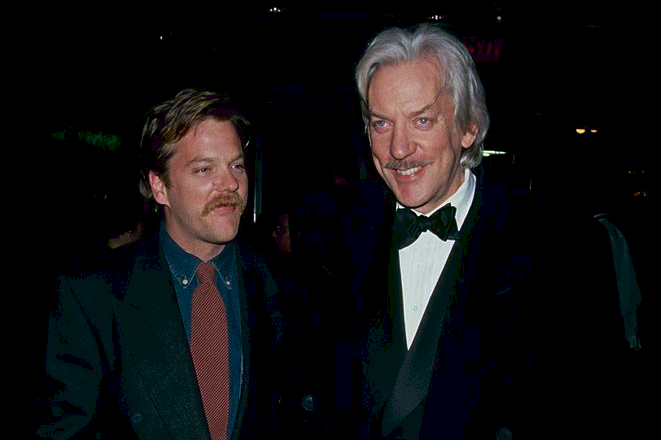 ---
WHAT DID JANE FONDA THINK OF DONALD?
Jane Fonda also had her own opinions about her former lover, Donald. While she didn't reveal many secrets she did speak of him in her memoir, she said, "[there was] something of the old-world gentleman about him, [she found him] rangy, hangdog quality and droopy, pale blue eyes especially appealing." Do you agree?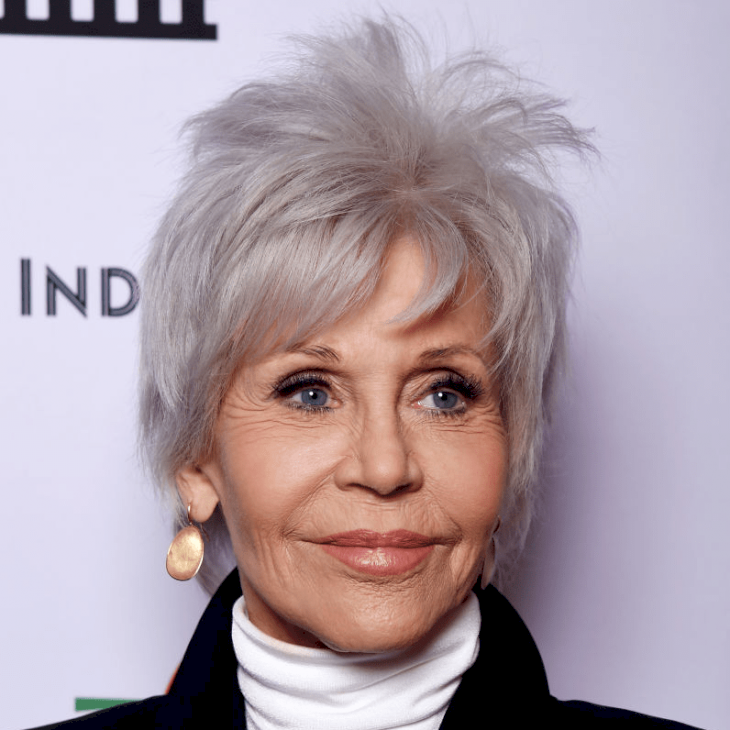 ---
DONALD HAD AND STILL HAS THE CHARM 
The actor has skills in his craft, making him Hollywood royalty but that's not all the drew fans and crowds to him. His charm was what got the women talking. Known as a symbol back in the day, the handsome actor has aged into a hunk with his fitting white beard and undeniable charisma.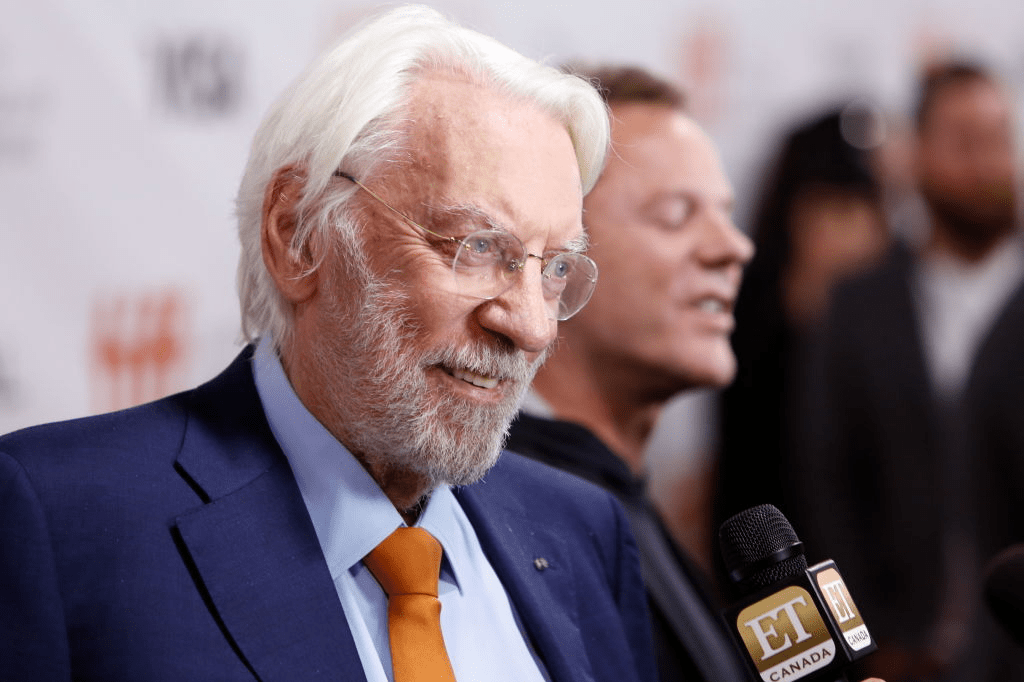 ---
HE TIED THE KNOT A FEW TIMES 
A true ladies man, it's no surprise this actor was wed three times. His first union was with Lois Hardwick from 1959 to 1966. The pair said their first hellos in show business many moons ago. Lois was in fact a child star of the silent movies, the duo would become romantic thanks to their university links.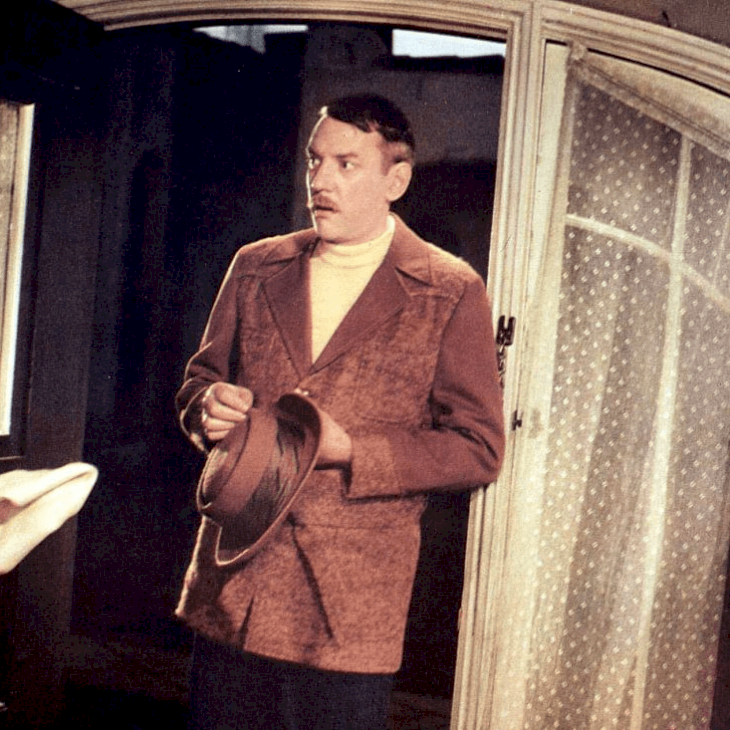 Their relationship did not make it in the long run and eventually, Donald would meet another lovely lady. This time it was Shirley Douglas, the daughter of Tommy Douglas. They said their big I Dos in 1966 (the same year he split from his previous wife) showing how quickly Donald could move on.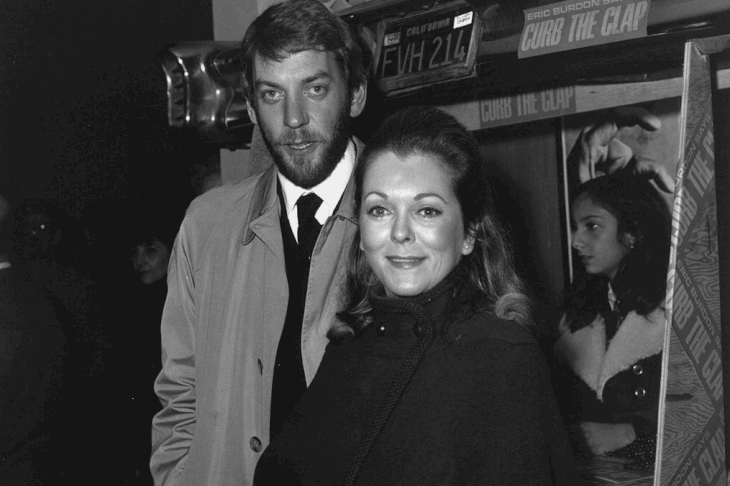 ---
DONALD WELCOMES TWINS 
While Donald and Shirley sadly said their final goodbyes in 1970, two great things came from this marriage. Have you ever heard of the fraternal boy-girl twins, Rachel and Kiefer Sutherland? Well, these were the children shared by Donald and Shirley, and suffice to say, we are glad they were born.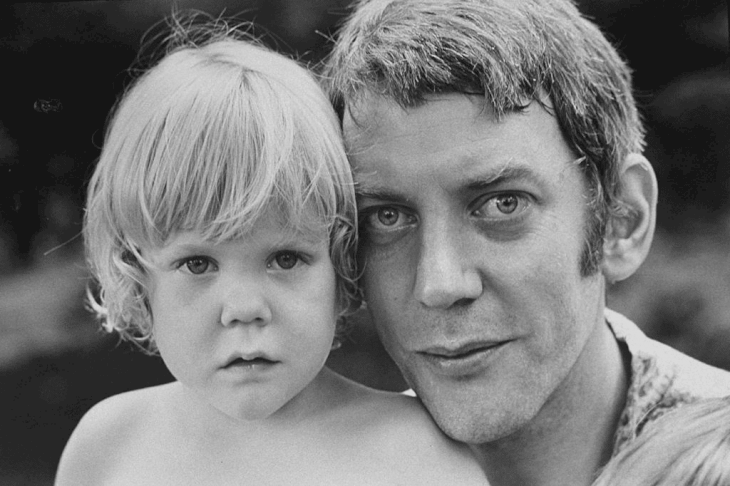 ---
THIRD TIMES THE CHARM 
After his two marriages ended, it seemed like Donald may not settle down with another woman again. However, this would all change when he met the Quebec-born Francine in 1972. The pair made the big promise and as the saying goes, third time's the charm! The happy couple is still married today.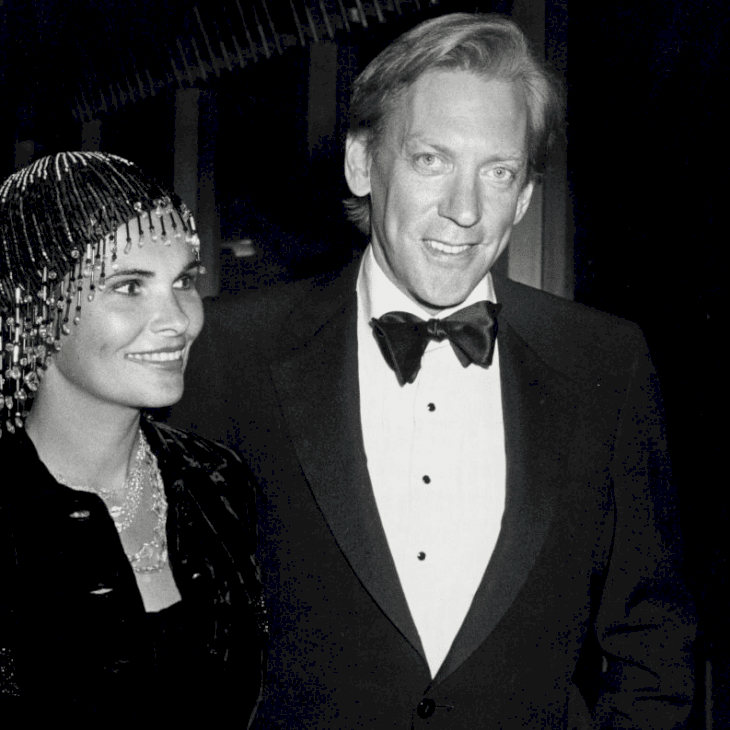 Together, they welcomed a few more faces to the family, three sons namely Roeg, Rossif, and Redford. All of their names were inspired by directors who worked with Donald Sutherland. How special and iconic as these names make the actors stand out for sure. 
---
HIS SONS ARE FOLLOWING IN HIS FOOTSTEPS 
Nothing makes a parent prouder than seeing them happy. The only way this could be made better is if they somehow end up in the same line of work as you. That's the case with Donald's sons. It seems they have followed in their old man's footsteps, taking in Donald's love for the industry year by year.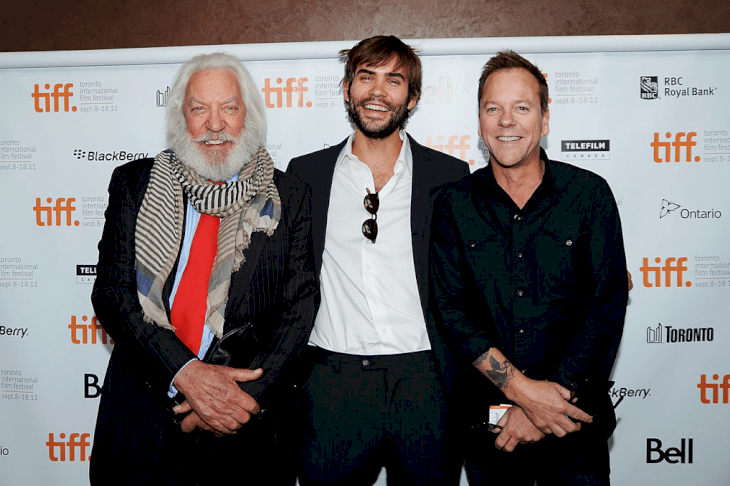 ---
KIEFER, ROSSIF AND ROEG 
Arguably the most famous son, Kiefer, also looks strikingly similar to his father. He is widely known thanks to his big success with the hit series "24." More recently he was on the Netflix show, Designated Survivor. In 2015, he was able to have a very special moment with his father. The duo starred alongside each other in "Forsaken."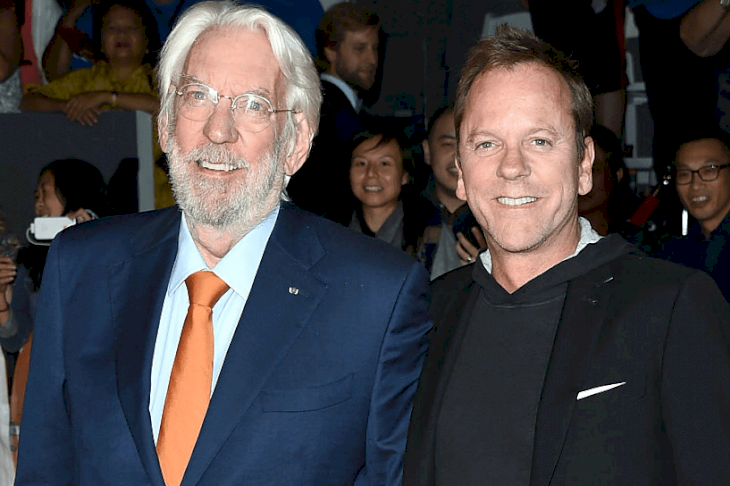 It is also reported that Rossif is an actor. He too gained the privilege of being in a movie with his dad. You may have seen the pair on the screens of 2010's "The Con Artist." But what about Roeg? Well, he is in the entertainment world as well but in a different capacity. He works as a film financier. 
---
SAYING GOODBYE TO HIS FORMER WIFE 
Kiefer and Rachel who were born from Donald's second marriage also of course had a famous mother, the veteran actress Shirley Douglas. Sadly, in 2020 the star passed away. While her ex-husband Donald moved on, there was still a link because of their children.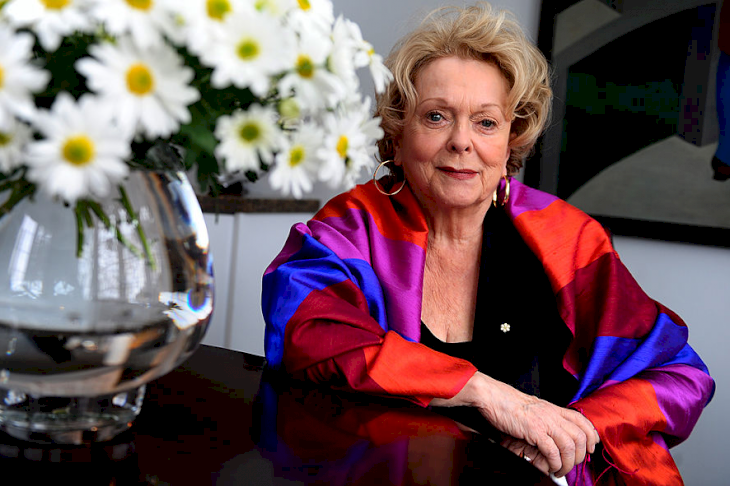 Kiefer Sutherland announced it on Twitter saying, "Early this morning my mother, Shirley Douglas, passed away due to complications surrounding pneumonia, My mother was an extraordinary woman who lived an extraordinary life. Sadly, she had been battling for her health for quite some time and we, as a family, knew this day was coming."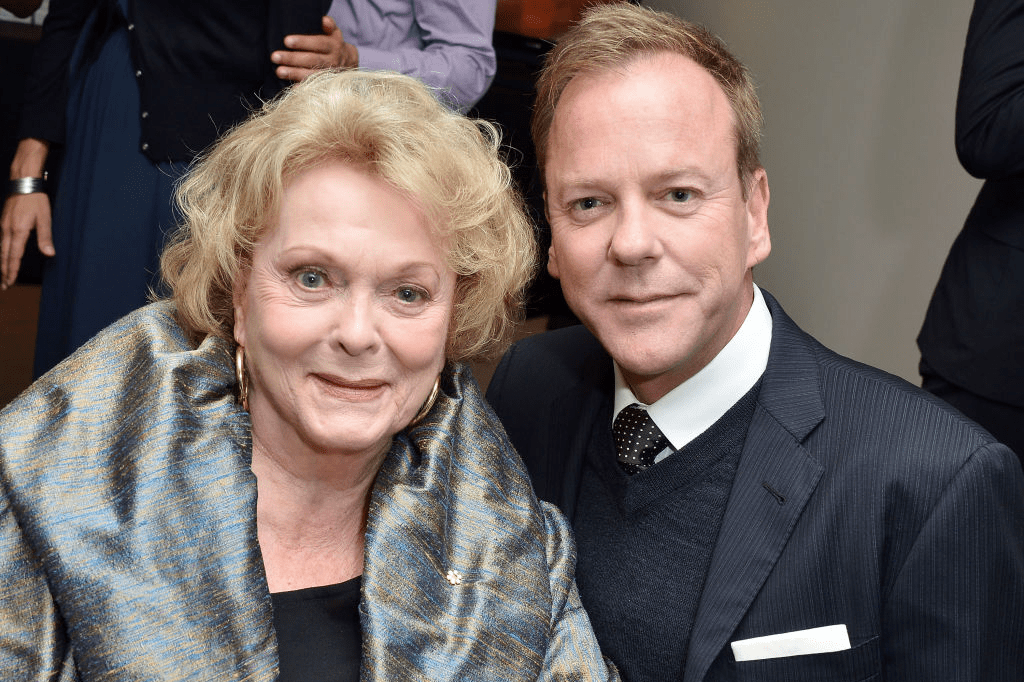 ---
DONALD'S STILL NERVOUS IN INTERVIEWS
One of the lesser-known facts about Donald was revealed in an interview he had with Hugh Grant. He said, "I'm so ... nervous doing this. I hate interviews, but you do, too." One would think that after all his success and years in the limelight it was impossible for him to be nervous but this is not the case ... What a truly surprising man!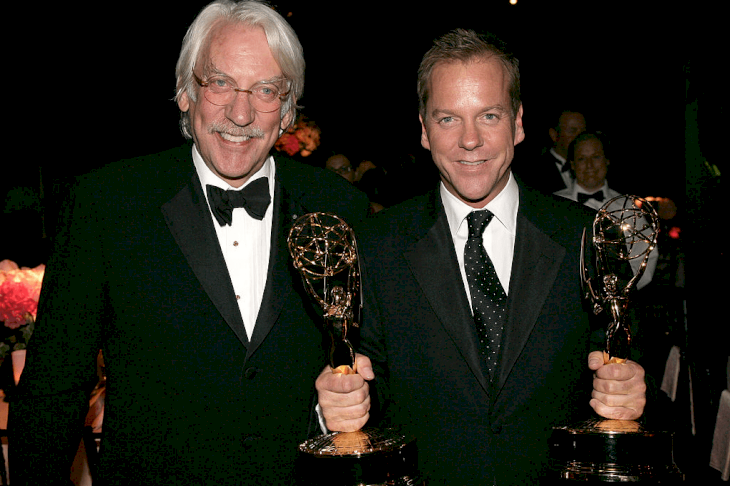 Donald has certainly lived a life worthy of praise. From his great strides as an actor to his success with his children, he can be proud. What is your favorite Donald film? Or do you prefer the work of his children? Let us know in the comments below.