The Good Doctor: Little-Known Facts About Freddie Highmore's Life And His Relationships
Freddie Highmore has risen to the spotlight with his starring role as Dr. Shaun Murphy on The Good Doctor. But who is the man behind the leading actor? With the all-new season 4 airing, it's only right that we dig discover little-known details about Freddie. Read the article till the end and find out why Highmore was thinking about rejecting the role of Dr. Shaun Murphy!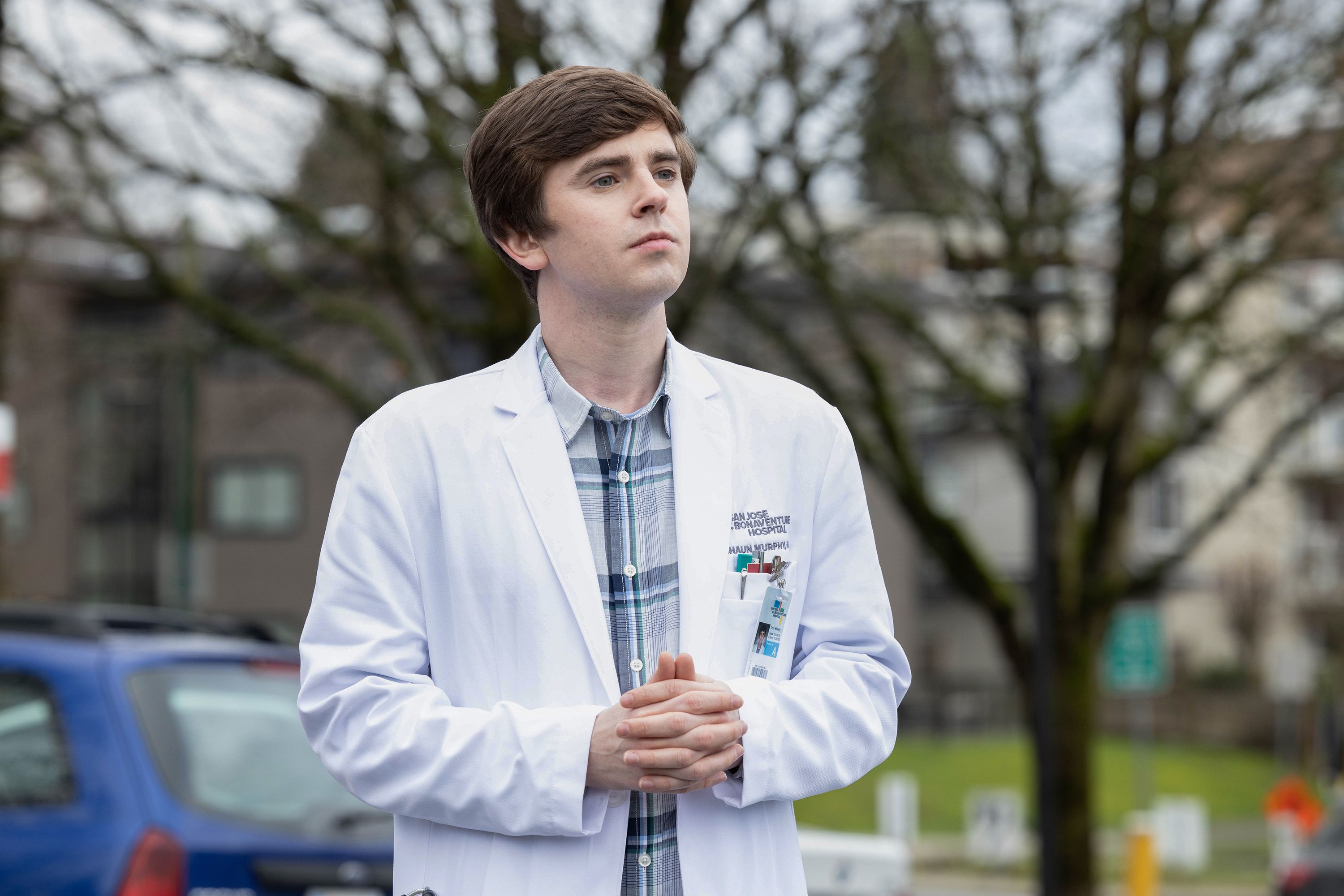 ---
25. HE'S A DIRECTOR AND WRITER
Freddie Highmore is not only talented on the screen, but he is also talented behind the scenes. The critically acclaimed actor penned some of the episodes of Bates Motel and also directed an episode of the hit show. He added a producer to his resume when he was made an official of The Good Doctor.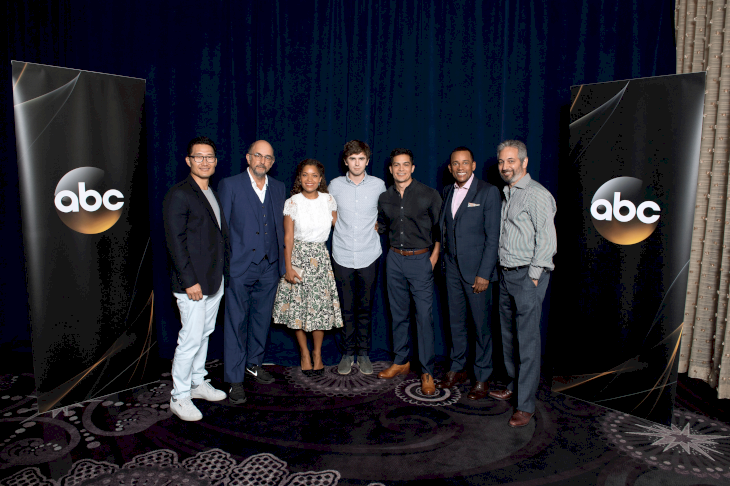 ---
Additionally, the star co-wrote and directed an episode of The Good Doctor. Freddie shared his experience was a challenge he had been eagerly awaiting because he didn't feel fulfilled with just acting on the shows.
---

"I think it was born naturally out of working on a television show, because there was something odd to me about leaving the show behind in-between seasons, after putting so much into it on set for four, five months," he said. 
---
24. HE DID A LOT OF RESEARCH TO DEVELOP DR. SHAUN MURPHY
Fans of The Good Doctor will know that Highmore plays the character of Dr. Shaun Murphy who is autistic. Of course, the character needed to be researched in order for him to provide an accurate depiction of autism. So, he watched documentaries and production had a consultant on set.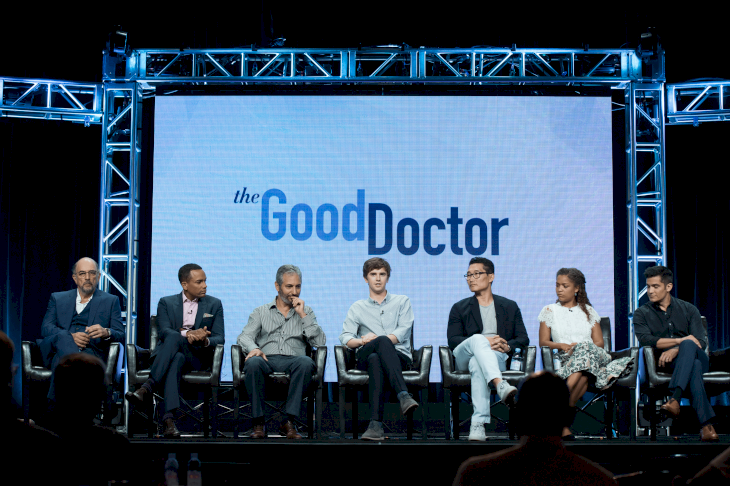 ---

"It terms of the research, it's continual, Shaun is always evolving and changing. He's never static and it never feels like we've done enough,"Freddie stated.
---
Moreover, Highmore shared that Shaun is more than his diagnosis of autism and the show explores how he views the world and his experience of life. The star wanted to stray away from the stereotypes that seem to follow autistic people.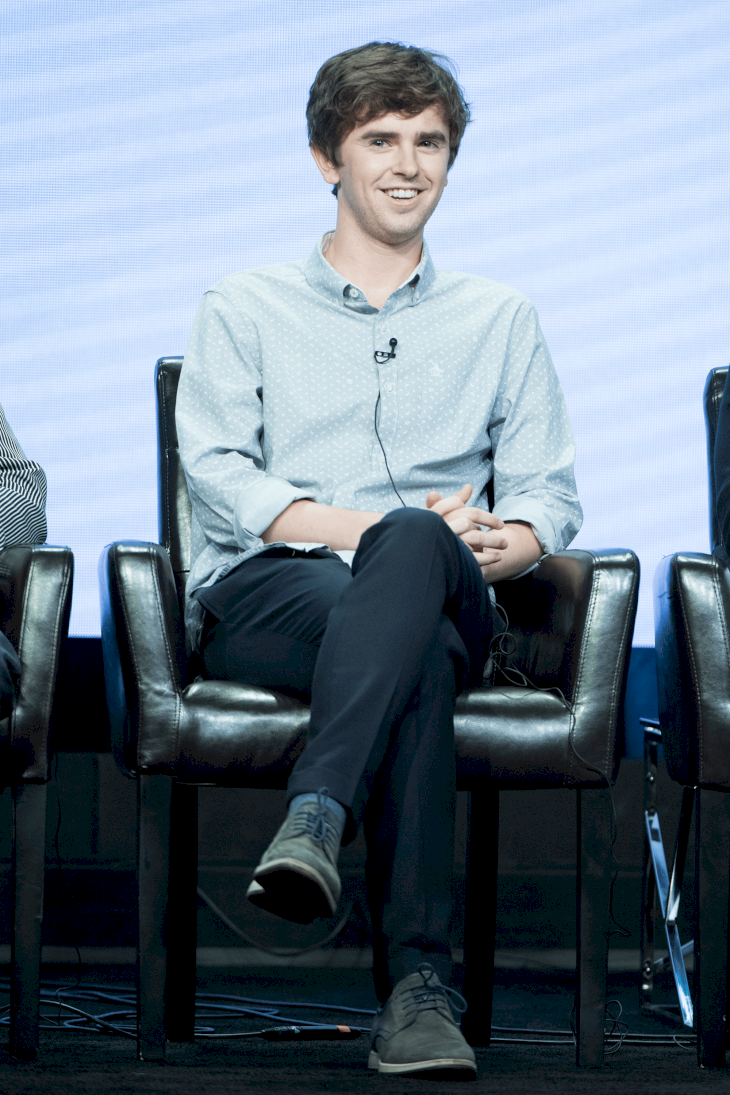 ---

"What I think we are trying to do in portraying Dr. Shaun Murphy is moving away from perhaps stereotypical versions of people with autism that have been shown on television and in certain movies in the past, the No. 1 thing that they're devoid of emotion."
---
23. HE ENJOYS ACTING ON TV SHOWS
Throughout his Hollywood career, Highmore has starred in cinema and television roles but as of recent, he's maintained the television direction. According to Freddie, he made an active choice to do television when he became involved with The Good Doctor. What does he enjoy most about television?
"It allows you a greater amount of time to focus on telling story of your character."
---
22. HE DOESN'T HAVE SOCIAL MEDIA ACCOUNTS
Highmore is pretty indifferent when it comes to social media, he prefers to stay away from Twitter, Instagram, and Facebook. The star credits his abstinence from social media for his ability to separate his personal life from his on-screen life. 
 "Maybe I should just get some secret account somewhere and keep up to date with everything," Freddie joked.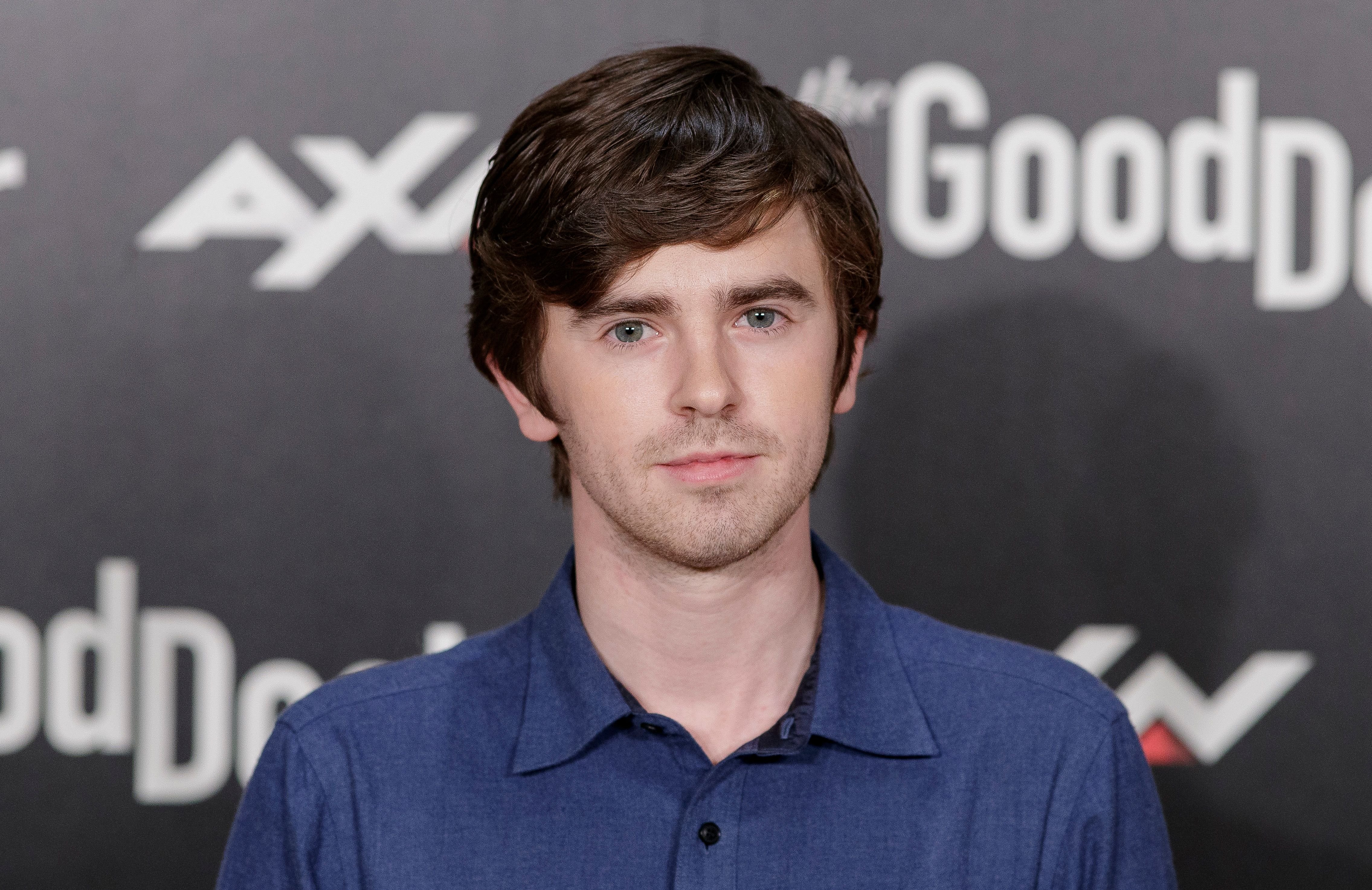 ---
21. HE SPEAKS MULTIPLE LANGUAGES
Highmore studied Arabic and Spanish at university, however, he didn't practice his Arabic enough to retain it. He also studied French in his earlier in his schooling years. The actor has also shared that he would graciously accept the opportunity of starring in a film that uses a language other than English.
---
20. HE LIVED IN MADRID FOR A YEAR WHILE WORKING IN A LAW FIRM
When he was filming Bates Motel, Freddie also worked at a law firm translating documents from Spanish to English. Showrunners for the series were extremely impressed. During his time working and filming Madrid, the star would pretend that he had a Spanish grandmother so that he could easily make friends. Freddie told Jimmy Kimmel. 
"I came up with this backstory that my grandmother was born in Galicia which is the Northwest part of Spain."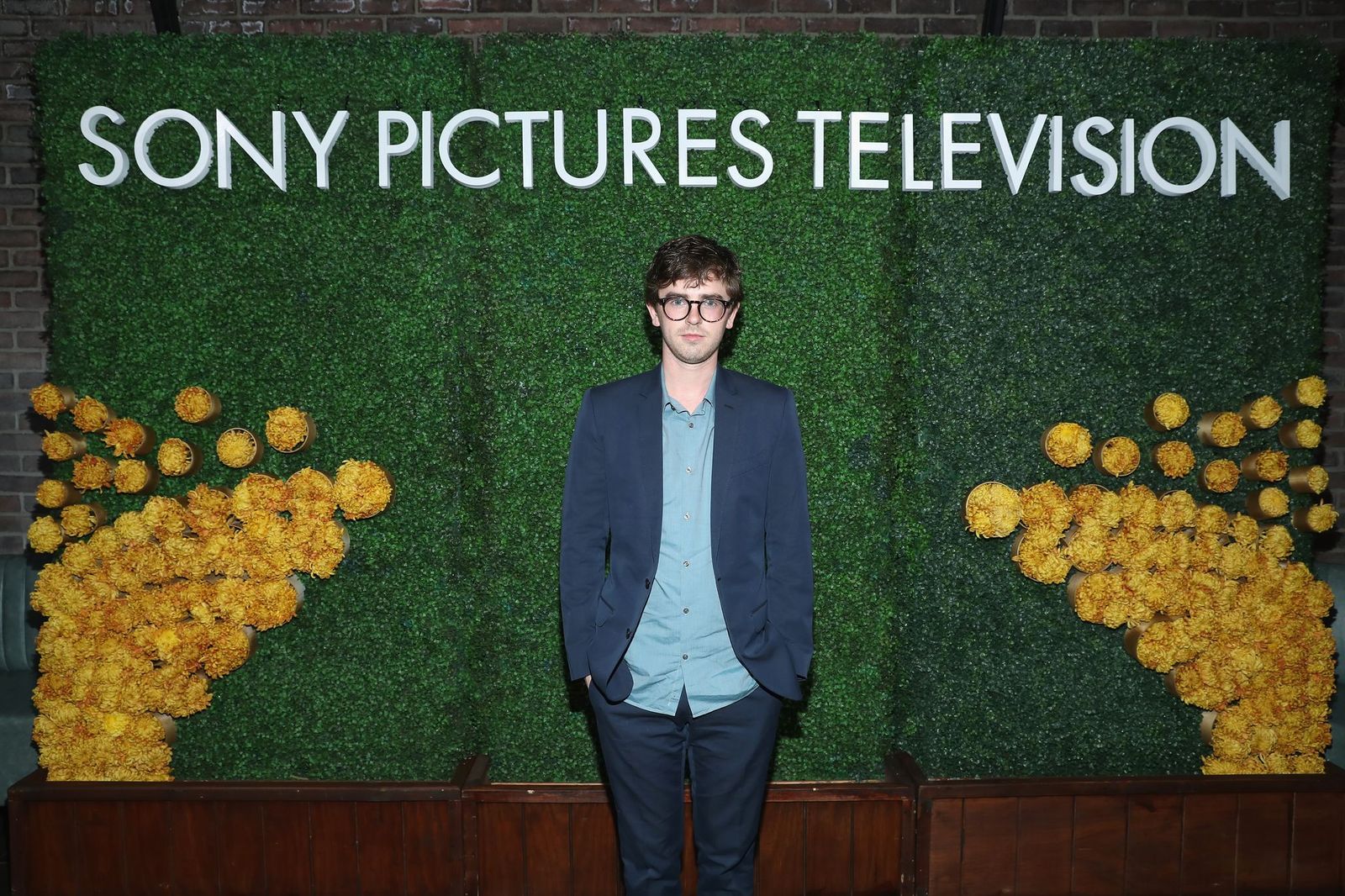 ---
19. HIS REAL NAME ISN'T FREDDIE
Fans might be surprised to know that he's real name isn't Freddie. He was named Alfred Thomas Highmore by his mother Sue, who we have come to know is a talent agent and his father Edward Thomas Highmore, who is an actor. It seems the apple doesn't fall too far from the tree but more about that in the next fact about Alfred!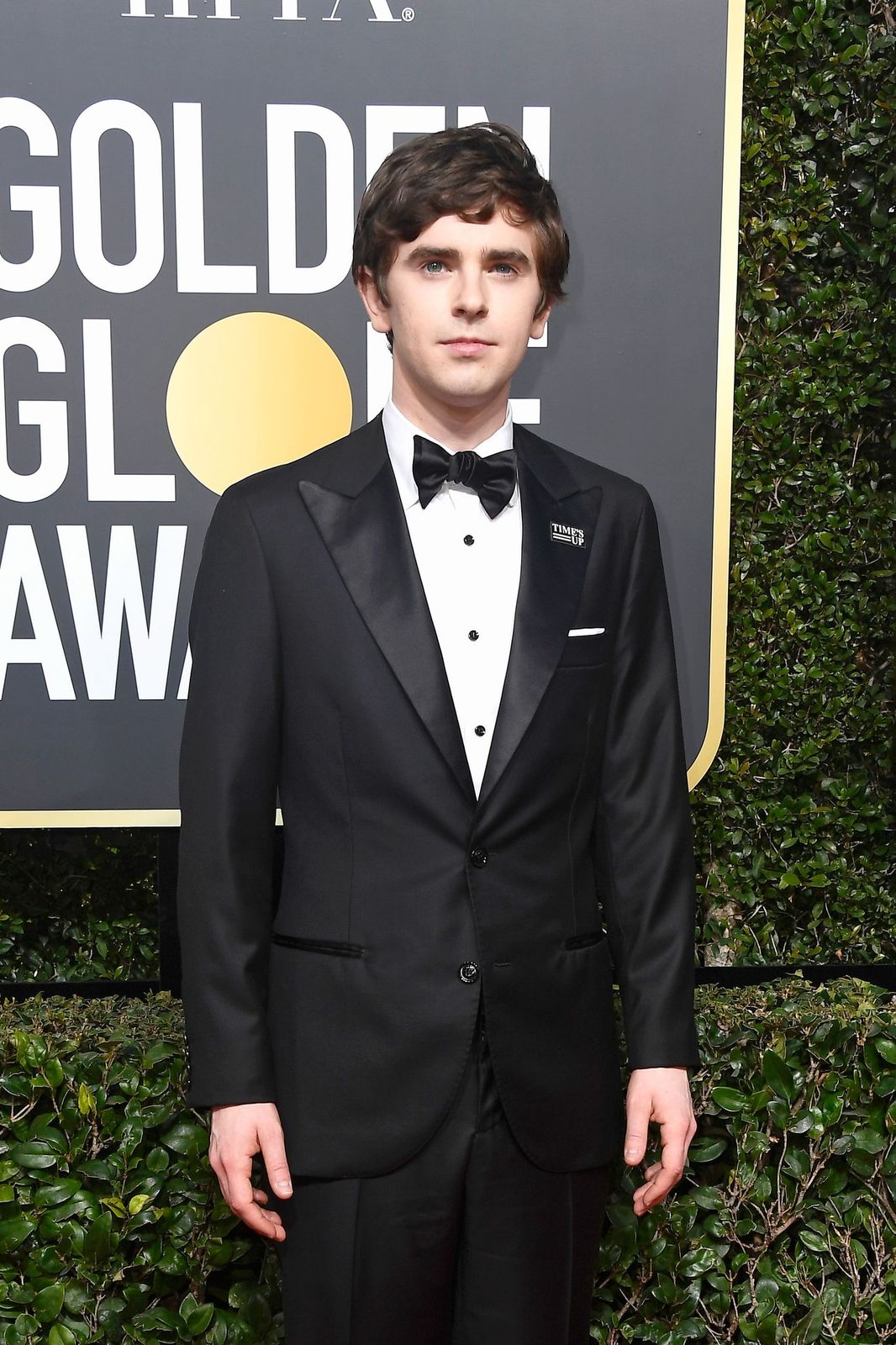 ---
18. HE IS A MUSICIAN 
When Freddie isn't on set or adding to his linguistic repertoire, the actor enjoys playing the clarinet. He also learned to play the guitar for his role in August Rush. In a throwback appearance on The Ellen DeGeneres Show, the young Freddie demonstrated how he plays the clarinet with his nostrils.
---
17. HE WENT TO UNIVERSITY TO FIGURE OUT WHAT HE WANTED TO DO WITH HIS LIFE
The actor is a graduate of the University of Cambridge, he successfully completed his studies in Arabic and Spanish while filming Bates Motel. Highmore admitted that he wanted to make sure that acting was a career field he genuinely wanted to pursue. He avoided settling by attending college.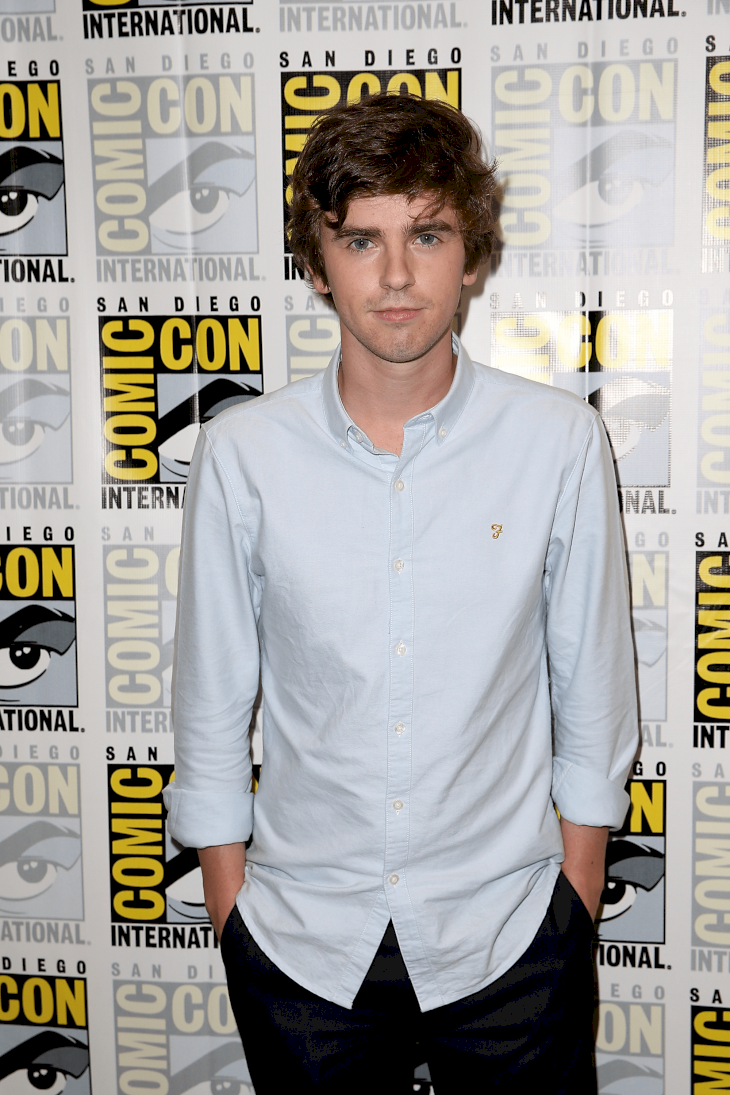 ---

"I think it also just helps you grow as an actor, too. If your only experiences are growing up on sets, then it gets to a point where you don't have anything to draw on in terms of real-life experience to portray these characters."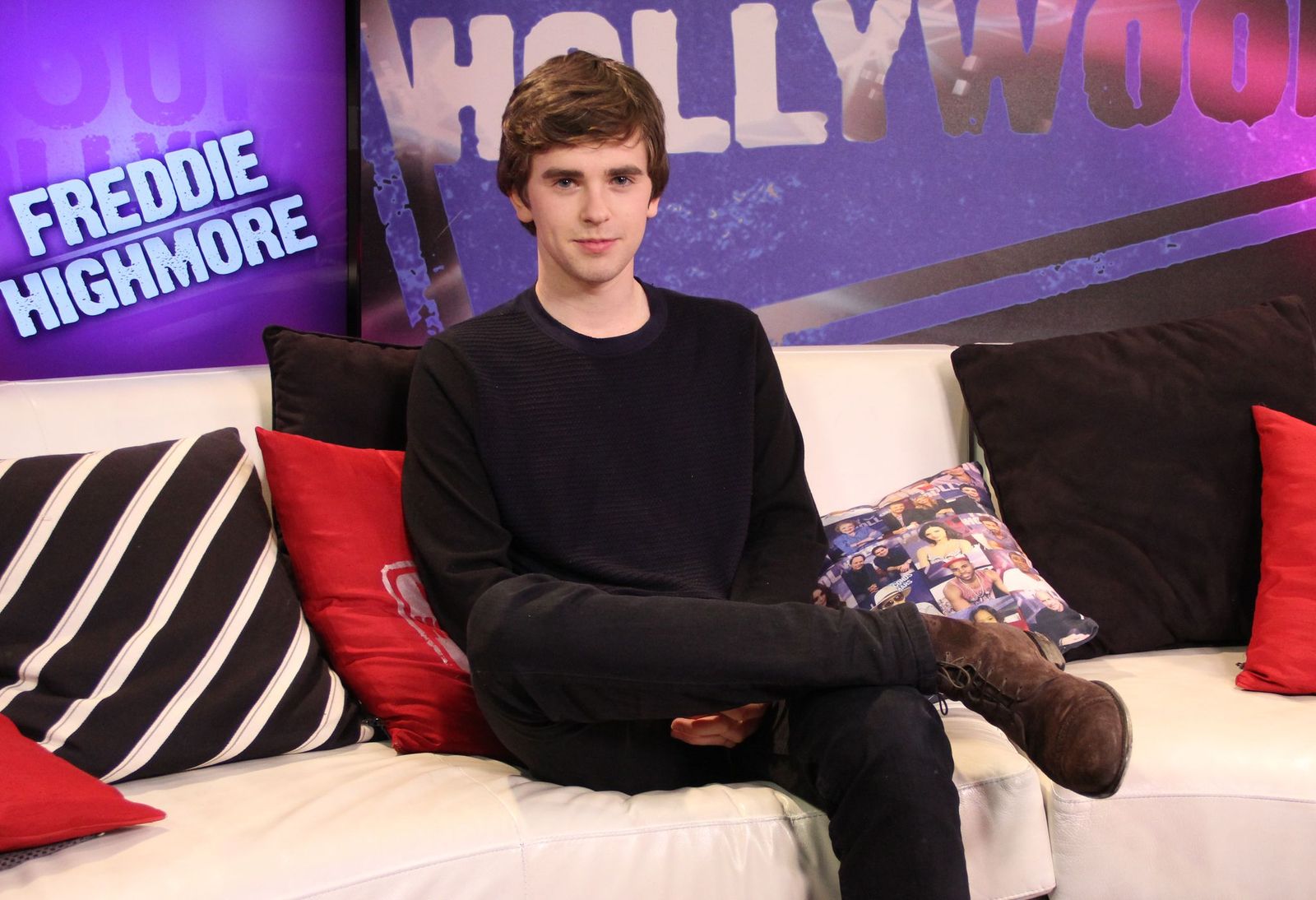 ---
16. VALENTINE'S DAY IS HIS BLESSING AND HIS CURSE
Being born on the day of love can be a blessing and a curse according to the star. During his appearance on Jimmy Kimmel Live, he joked that he always receives a card, even though it doesn't come from the person he would like for it to come from.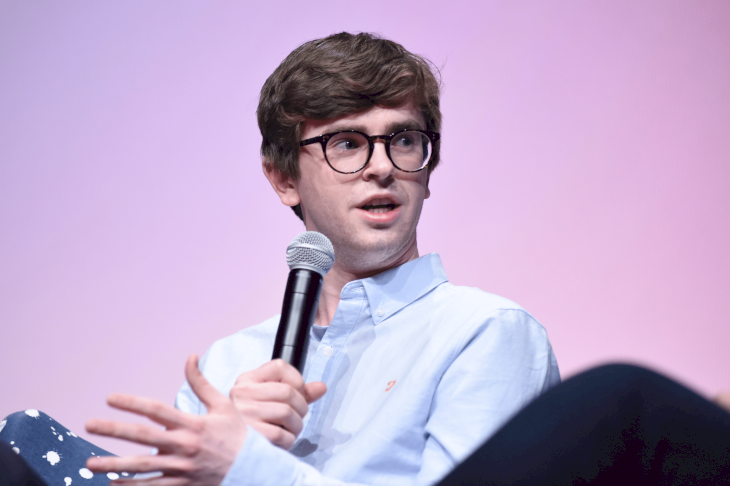 ---
He recalls one year his friends planned a dinner party to celebrate his birthday and the restaurant decor was very romantic. Of course, they weren't pleased, and coincidently, they also ruined a couple's date night. The actor recalled the embarrassing moment:
"One of them turned and said 'Did you really have to come out tonight? Couldn't you have waited till tomorrow?' "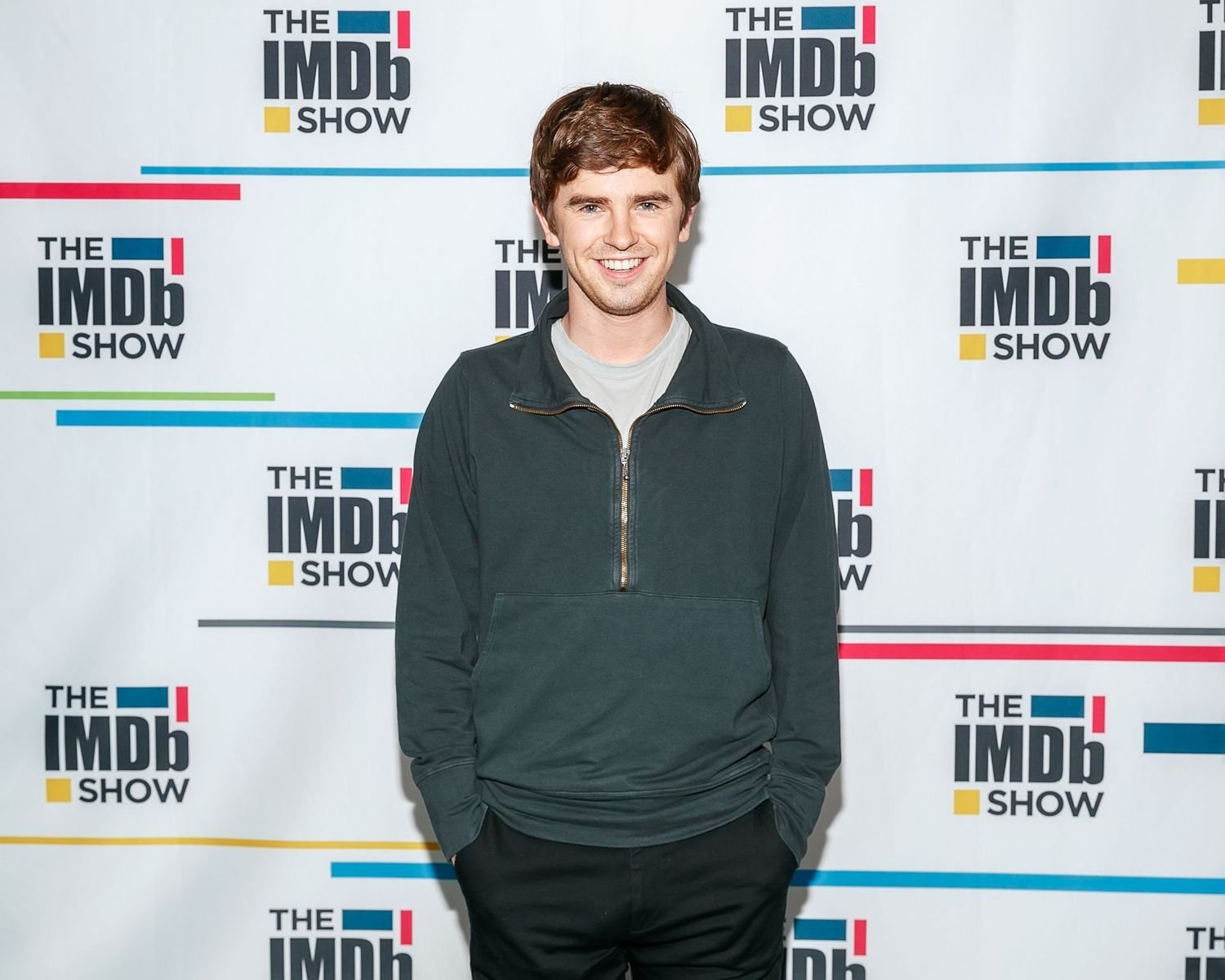 ---
15. THE AMERICAN STYLE OF DATING CONFUSES HIM
In Highmore's opinion, the U.K. dating scene is different from North America. He figures dates are more straightforward in the U.K. - you might go out to see a movie or enjoy dinner together but the North American style might include extreme sports. Freddie finds this notion to be confusing as he never knows whether it's an actual date. 
---
14. HE BEGAN ACTING AT THE AGE OF 7
As we mentioned earlier, the actor appeared in Women Talking Dirty, it was his first role in a film. Even though Freddie was acting consistently during his childhood, it wasn't a career that he automatically knew he would end up in. Highmore went to school and then university to discover his true ambitions and it brought him back to acting.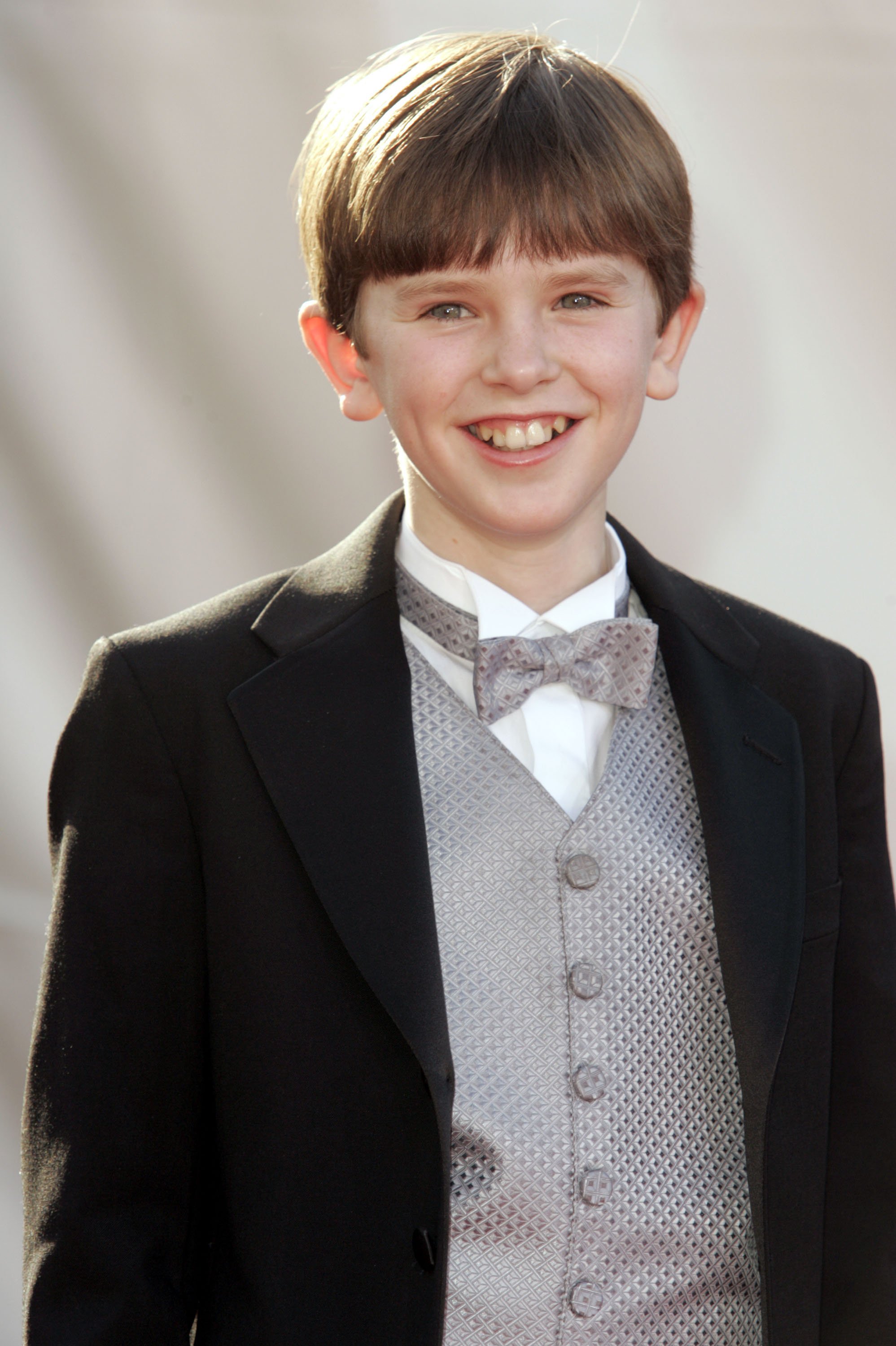 ---
13. HE IS FRIENDS WITH JOHNNY DEPP
Freddie has had the pleasure of working with Hollywood great Johnny Depp not only once but twice! The actors starred in Finding Neverland and later Depp recommended Highmore for his role in Charlie and the Chocolate Factory. The August Rush star confirmed Johnny put in a good word for him in an interview with The Independent.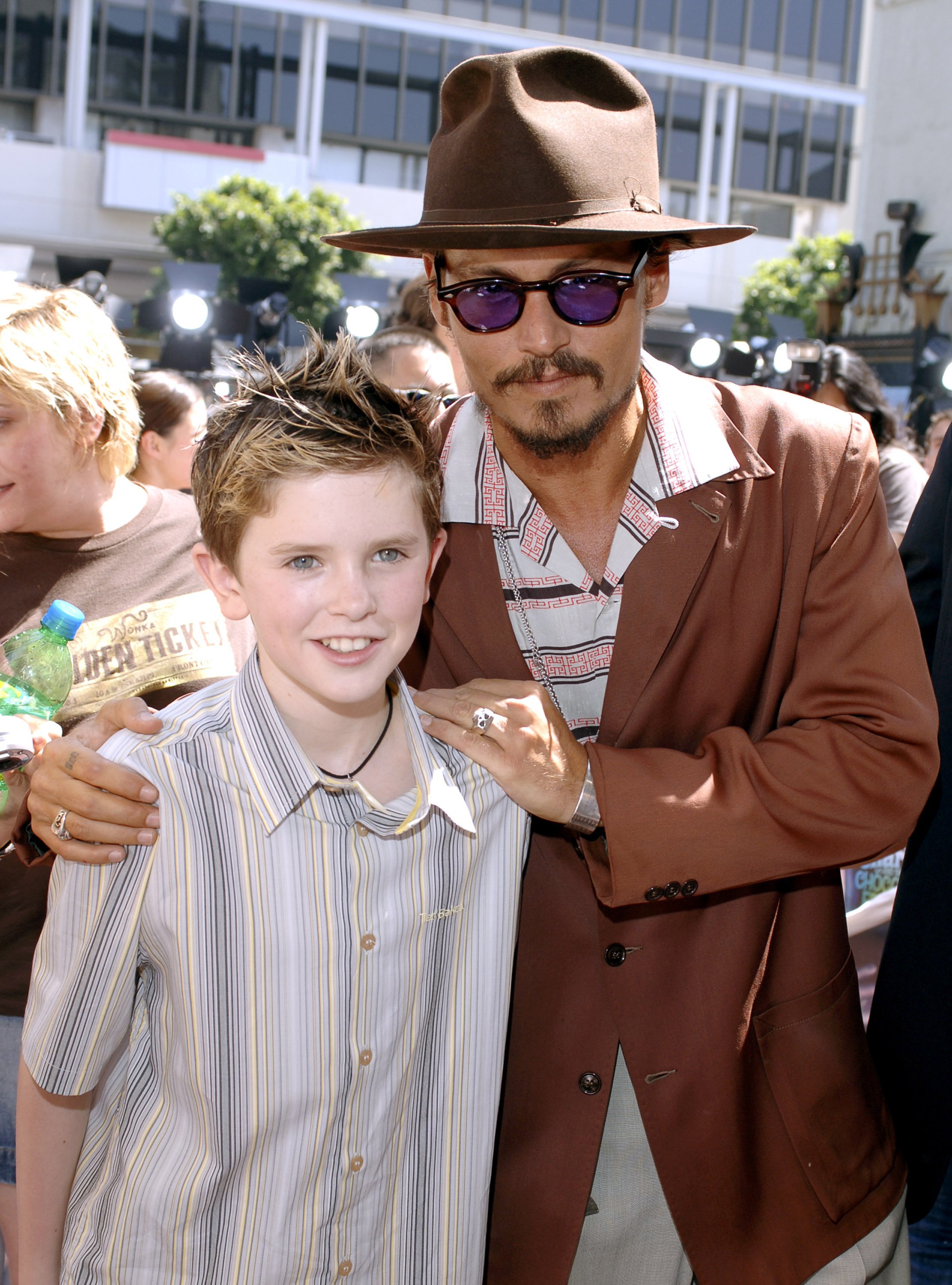 ---

"People build up a picture of Johnny Depp as being some sort of weird pirate character. In reality he's incredibly nice... one of the nicest people I've ever met. We meet up whenever we're in the same country."
---
The English-born actor also impressed his castmates with his acting skills, he was able to fully engage with each scene. Depp recalled being compelled by his performance during scenes and according to Highmore's other co-star in Finding Neverland Kate Winslet, he was amazing:
"He has the most terrifying instincts, they're just bang-on. And he has no idea that he has that."
---
12. HELENA BONHAM CARTER HAS PLAYED HIS MOTHER 3 TIMES
The English actress starred as Highmore's mother in his first film Women Talking Dirty, she did it again in Charlie and the Chocolate Factory, and finally, she starred as his step-mother in the TV show Toast. Freddie considers himself lucky to have played opposite her 3 times.