Young Sheldon: The Relationships Behind The Show
Young Sheldon has everything a good sitcom needs; funny jokes, a cute family, and relatability. But what about the cast? Having children who make up the majority of the cast is bound to make the on-set shooting fun. From playing pranks on each other to bringing their pets on-set, the cast of Young Sheldon seems to get along well!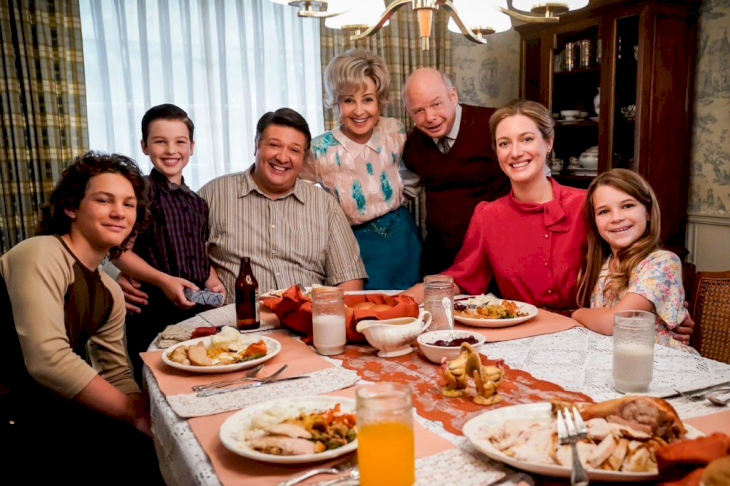 ---
ALL WORK AND NO PLAY?
When asked what was the cheekiest thing that Iain Armitage and Raegan Revord had done on-set, their reply will make you smile. "We steal things from the prop cart a lot." These two are probably the most mature, young child actors I've ever seen! 
---
And, when Iain Armitage and Raegan Revord were originally cast as Sheldon and Missy respectively, they were both only nine years old! But in interviews, Iain engages like he's been doing it for years. So, are they always hard at work? You'll be relieved to hear – no. They apparently have loads of fun. 
---
"Well, [Iain Armitage and Raegan Revord], they're tickle monsters," says Montana Jordan in his Texas drawl. The connection between the younger cast members gives the show an extra level of realism. Raegan remembers that, when she met her on-screen brothers for the first time, they started playing immediately. Iain started tap dancing and Montana gave her piggybacks. 
---
On Stars in the House, there was a good-natured competition about who goofs around the most. And in the end, Montana had the last say, "It's for sure them two monsters. I try not to goof around but every now and again I might." Raegan retorted, "He wrestles with us a lot." Looks like she got in the last word! 
---
LIKE A SECOND FAMILY
There are many interviews and panel examples where all the actors, both younger and older, have mentioned the word "family." From the pilot episode, it felt like a family. Iain says he never really feels scared before starting a new season, rather he feels lucky and excited to go back to his pretend home. 
---
Talking to the Paley Centre for Media, Lance Barber, who portrays the dad, said, "Out of the gate, we knew how lucky we were, with the people we were working with. We instantly got along. You hear stories of awful little children in Hollywood and how they can be and it's such a wrong cliche." 
---
By the way, did you notice that Barber appeared in The Big Bang Theory before? He used to be Leonard's bully! So, now that you know Barber's true feelings about his colleagues, he also does enjoy pulling his on-screen wife, Zoe Perry's leg from time to time. It's evident that Barber and Perry have an awesome working relationship.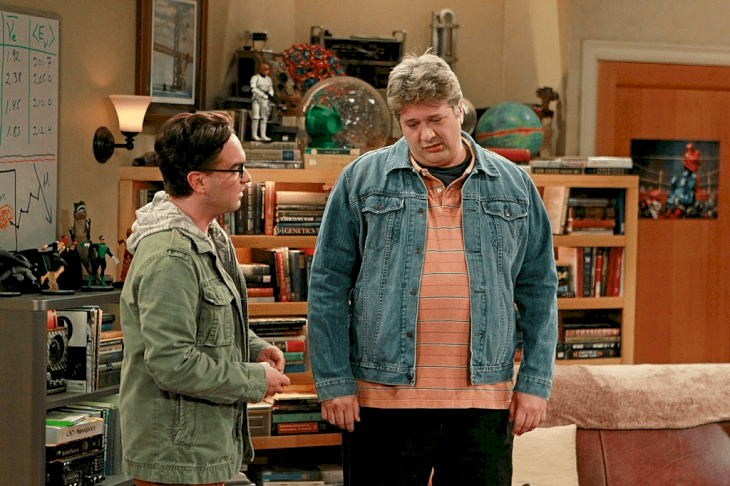 ---
BRINGING WORK HOME
Fun fact! While Perry plays the young Mary Cooper, her mom, Laurie Metcalf played the older version in Big Bang. Kind of like a real-life family affair! Perry told Young Hollywood that she's really thankful for having her mom to ask for advice about older Mary! Although, "genetics play a big part whether I aim for it or not!"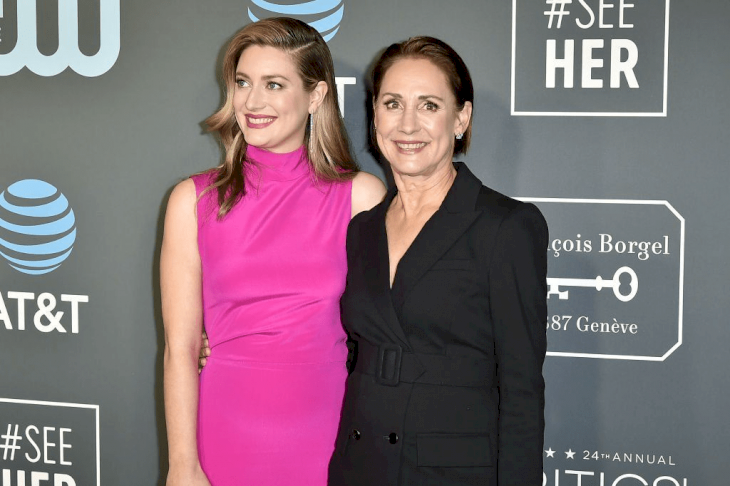 ---
Perry's voice and mannerisms have always been similar, which is not surprising, being Metcalf's real-life daughter. So, let's move from that real-life family to our favorite "fake" family! According to Annie Potts aka Meemaw, the dinner scenes go on for hours. Why? Well, since there's six of them in one scene, so everyone's point of view has to be covered. 
---
Also, Barber pointed out that one has to count their bites in such scenes because that's a lot of meatloaf in a day. According to him, Montana's the one who just gorges himself the entire time! In any case, a few hours into these dinner scenes, and "there's murder," Annie Potts jokes.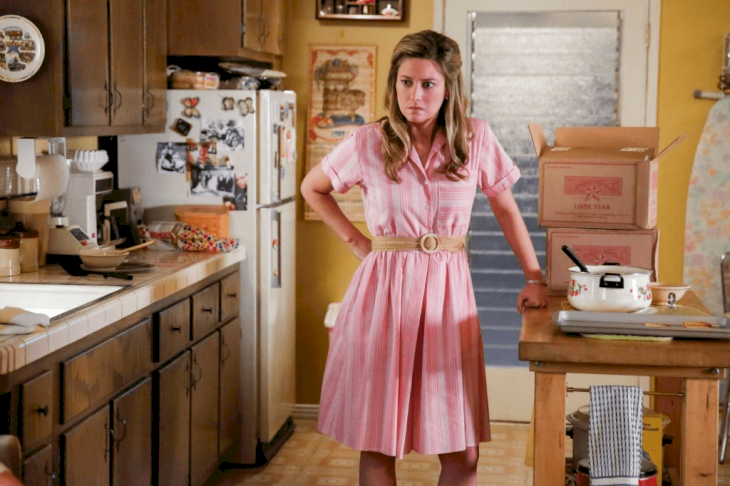 ---
To which Perry adds, "Well our pretend family subs in as a real family when we're shooting dinner scenes, they're kinda like real dinner." Apart from that, Lance, Annie, and Zoe joke that the kids (especially Raegan) know everyone's lines, not just their own! This means they have to be prepared - since the kids keep them on their toes. 
---
THE KIDS' PRETEND GRANDMA
Since we all know how much Meemaw loves Sheldon and doesn't make her favoritism a secret...Let's see if young Iain and Annie have a similar bond off the set? Yes, they do! Although in real life Annie Potts (a mom to three boys) loves all her pretend-grandkids equally.  
---
On Pott's birthday last month, both Iain and Raegan surprised her with a musical performance, masks, and all, which they then posted on Instagram. Pott's replied in the comments, "They say you measure success by the company you keep. I couldn't be happier." In interviews, the kids are often curled into her side - and it's just cuteness overload.  
---
When asked about what it's like to work with Iain, Potts told Metro UK, "I was just so happy to have a little boy in my life again and to play with. He's very fun to act with because he's quite a good actor." But how about the adult cast members? Are they dull in comparison?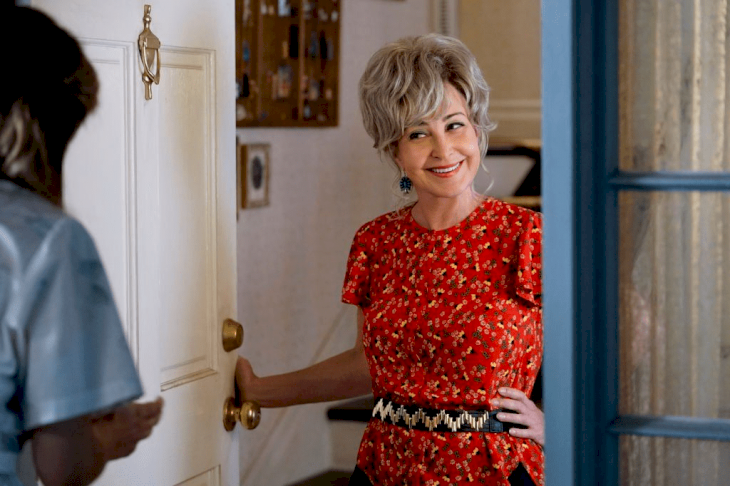 ---
It sure doesn't seem so, if Pott's comment is anything to go by, "You know we work with children so we have to model professional behavior. That's a total lie." The Young Sheldon cast is clearly more than just colleagues. They are family, and just like Iain and Raegan scored a fun grandma out of the deal, so they did a grandpa! 
---
THE BEST GRANDDAD AWARD GOES TO…
Mr. Mychal is the young actors' honorary grandpa! He and Potts once worked together in a show called Texasville and he brought a picture of it to the set. What a throwback! But listen, get your tissue box ready, because this bit might induce happy tears. Mychal is the set's boom operator. And according to Iain and Raegan, he's their hero. 
---
They have loads of fun and so rarely have bad days. But when they're a little down or a scene is driving them mad, Mychal has been there since season 1 to cheer them up. Whether it's a word of encouragement, play fighting, or hugs, "He's the best guy ever. He is. He's so sweet."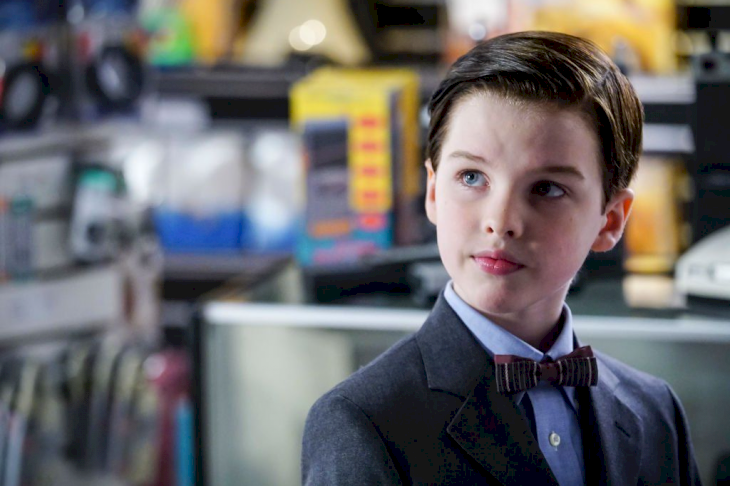 ---
The kids were so sad that he didn't have any kids that they decided to adopt him as their grandpa! As Iain explained, Mychal is "blinged out." He's got the papers, a shirt, and a mug to show his honorary status. In response, Grandpa Mychal was touched, "I'd be retired if it wasn't for the love I get on the show." 
---
The kids and the props department also have a great working relationship. Whatever they need, the department helps them get it! And sometimes that help comes in the form of pet sitting. Miss Monica, who Iain calls "the props lady," once looked after his pet hamster while he had to travel. 
---
SET FRIENDS AND NICKNAMES
Young Iain is in love with his cuddliest on-set pal. It's his hamster Iela! And yes, she goes to work with him. He brags that, if she was a human, she'd probably be Sheldon material. And he sees her as a role model of note, saying he also aims to "eat as much as he can, and sleep late." 
---
But he's not the only one to bring a pet! When Raegan is filming, she too brings her well-trained dogs to the set. We're not sure if she brought all of them at once since she has four. But it's safe to say there's a set favorite since her one dog gets along with Iain's Iela. 
---
This set is getting better and better. On another note, which family doesn't have a nickname or two? Normally it's one, that you wish could just disappear! Well, the kids' pretend-dad, Lance Barber, has a lot of nicknames on set. He goes by everything from Dad to George to even Lancelot!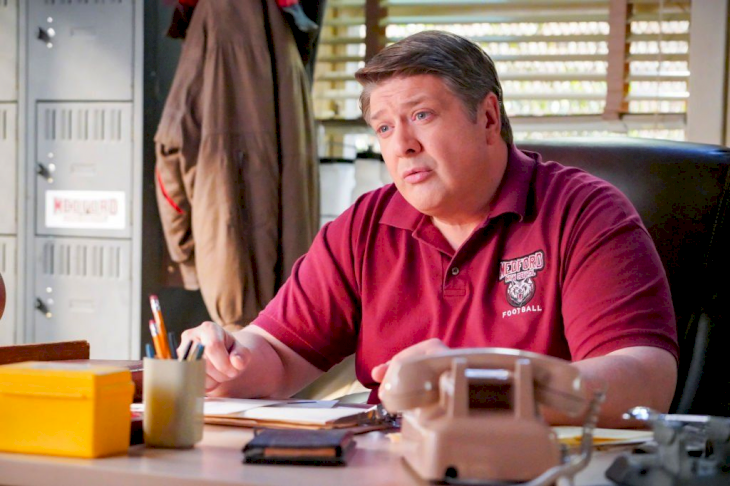 ---
When asked if he has a favorite nickname, "You know, a man with many names is much loved, I believe is the proverb." Talking about dads, in real life, Iain's dad works in musical theatre and was even in Hamilton. This is interesting because Iain and Barber also share a passionate love of the theatre and musical theatre.