American High Schools That Cost More Than College
Would you ever take out a student loan to pay for high school? For a lot of people, that's precisely what it would take just to afford one of America's premier high schools. If you've ever wondered how much the rich and famous pay for their children's education, then this article is for you. Read it to find out which high schools in America cost more than college!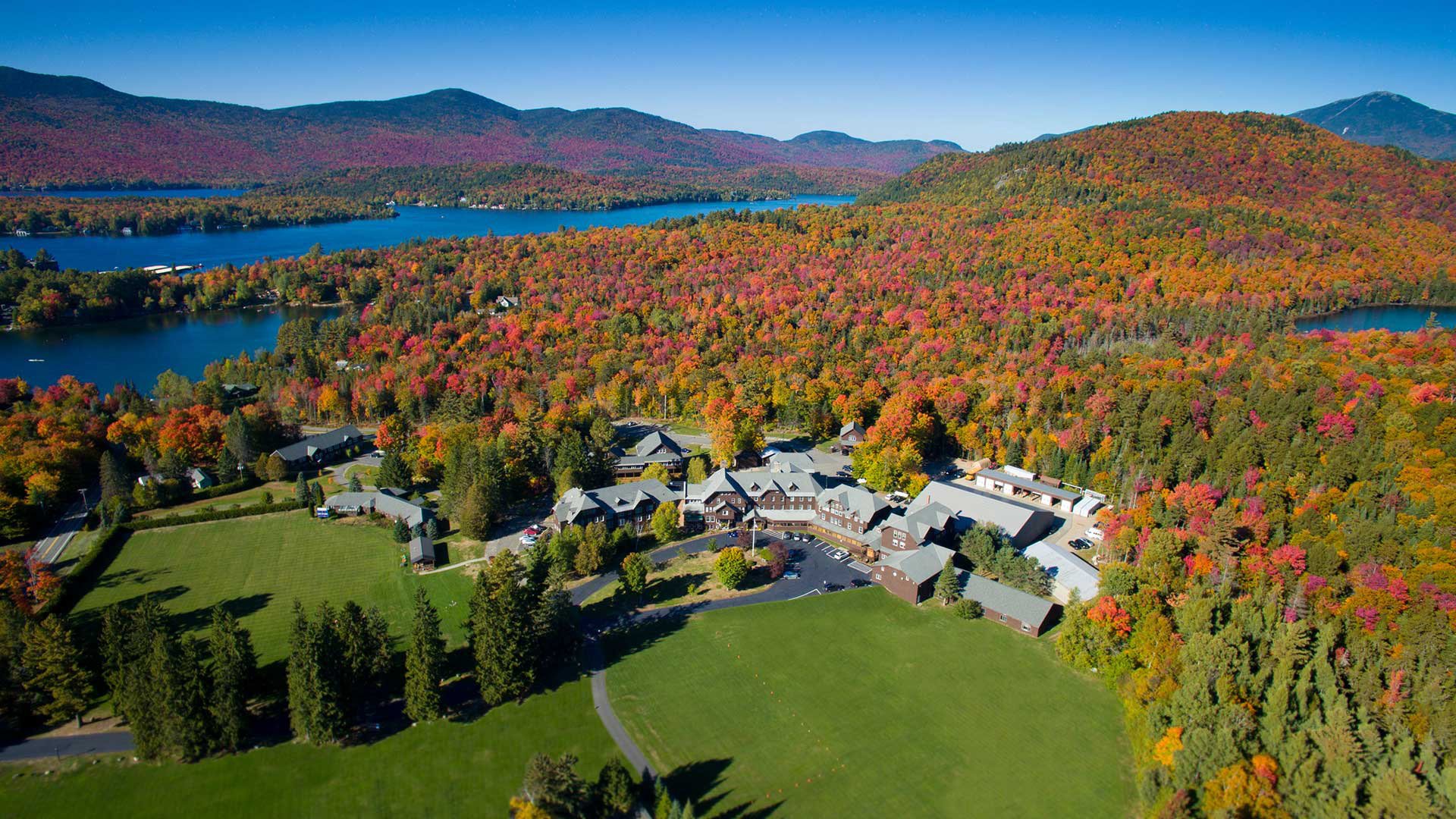 ---
50. LÉMAN MANHATTAN PREPARATORY SCHOOL - $50,850 PER YEAR
The Léman Manhattan Preparatory School isn't as old as you might expect, it was only founded in 2005. But even in its infancy, it has managed to build a reputation as one of the best schools in the U.S. Tuition at this private school will set you back $50,850 per year. 
---
49. THE HEWITT SCHOOL - $54,900 PER YEAR
The Hewitt School was founded in 1920 by Caroline D.Hewitt. It first began as a coeducational school but then turned into an all-girls school when it was expanded. The New York-based prep school costs $54,900 a year and has a student to teacher ratio of 7:1.
---
48. MIDDLESEX SCHOOL - $51,212 PER YEAR
This Massachusetts based coeducational, non-sectarian secondary school was founded in 1901. It first started as an all-boys school, but in 1974, it was converted into a coeducational school. Only 409 students attend Middlesex, and each of them pays around $51,212 a year.
---
47. THE RIVERS SCHOOL - 53,450 PER YEAR
The one thing that the most expensive schools in the U.S have in common is that they demand excellence. It's not enough to go there and just make up the numbers. At the Rivers School learners are set a high standard of expectation. And for this honor, they pay $53,450 a year.
---
46. THE LAWRENCEVILLE SCHOOL - $51,440 PER YEAR
The Lawrenceville School is a coeducational prep school based in a New Jersey community by the same name. The school is a part of several elite school associations, which is a testament to its reputation. The Lawrenceville school costs $51,440 a year, and only 822 students are enrolled at the school.
---
45. CONCORD ACADEMY - $51,455 PER YEAR
The Concord Academy is an independent prep school located in Massachusetts. It was the first all-girls boarding school in New England. The Concord Academy was founded in 1922 and it wasn't until the 1970s when they made the decision to turn into a coeducational school.  To attend this historic school costs around $51,455 a year.
---
44. MILTON ACADEMY - $51,460 PER YEAR
To attend the Milton Academy costs $51,460 per year. This historic coeducational prep school is home to just over 1000 students and has a student to teacher ratio of 7:1. The Milton Academy was first built in 1798 making it one of the oldest schools of its kind in the U.S.
---
43. MARYMOUNT SCHOOL OF NEW YORK - $51,750 PER YEAR
The Marymount school was founded by Marie Joseph Butler back in 1926. The school's mission since it was first built was to give young women the chance of receiving a good education. The Marymount School is located on the Upper Eastside of Manhattan. To become one of the 759 women who attend this school you'll need to pay $51,750 a year.
---
42. TREVOR DAY SCHOOL - $52,600 PER YEAR
Trevor Day is another Manhattan based school and like Marymount, it too has strong ties to the church. Trevor Day School was founded in 1930 and is home to 785 students. The tuition for this independent school is around $52,600 a year.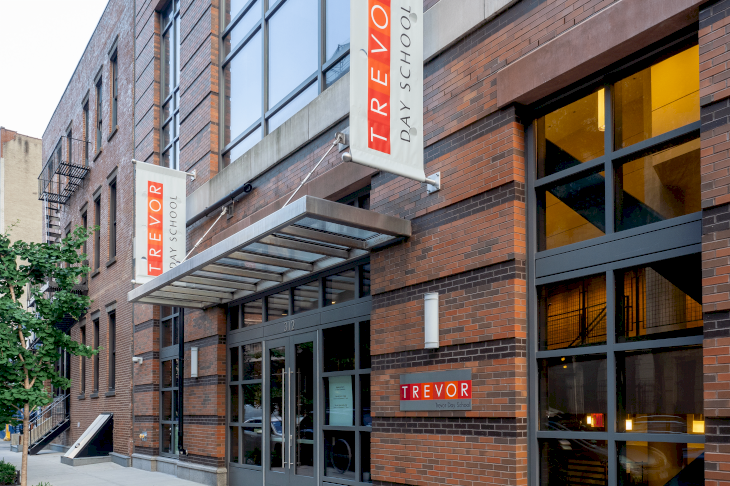 ---
41. SHATTUCK-ST.MARY'S SCHOOL - $52,750 PER YEAR
The Shattuck St Mary's school is known for its academic programs in engineering, bioscience, music, as well as its various sports projects. Tuition at SSM is $52,750 a year and only 501 students are enrolled at the school.
---
40. SQUAW VALLEY ACADEMY - $52,950 PER YEAR
The Squaw Valley is an international college prep school in California. Every single one of the students that attend SVA gets college acceptance. The school was founded in 1978 by Donald Rees. Only 62 students are enrolled at the school and they each pay $52,950 a year.
---
39. AMERICAN UNIVERSITY PREPARATORY SCHOOL - $53,000 PER YEAR
The American University Preparatory school is a coeducational school based in Los, Angeles California. This exclusive school is home to only 23 students from all walks of life and their tuition is around $53,000 a year.
We are excited that you are interested in sending your student to AUP School in downtown LA. An AUP representative is happy to reach out to answer any questions. Just complete this simple online form here➡️ https://t.co/H885VvF85F pic.twitter.com/ZhlI8E50C4

— AUP School (@aup_school) September 10, 2019
---
38. HORACE MANN SCHOOL - $53,200 PER YEAR
Horace Mann School Is a New York-based prep school that was founded in 1887 by Nicholas Murray Buttler. The School is a member of the Ivy Preparatory School League. To get into Horace Mann Students pay $53,200 a year.
Congratulations to the Boys Varsity Football team for a terrific season. pic.twitter.com/GcHMhsR4s3

— Horace Mann School (@HMSchool) November 10, 2013
---
37. COLLEGIATE SCHOOL - $53,900 PER YEAR
The Collegiate School was founded in 1638 and since then, it has changed locations an incredible 16 times in four centuries. Its seen as one of the best private schools in America and tuition cots $53,900 a year. Today the school is located in New Tork City.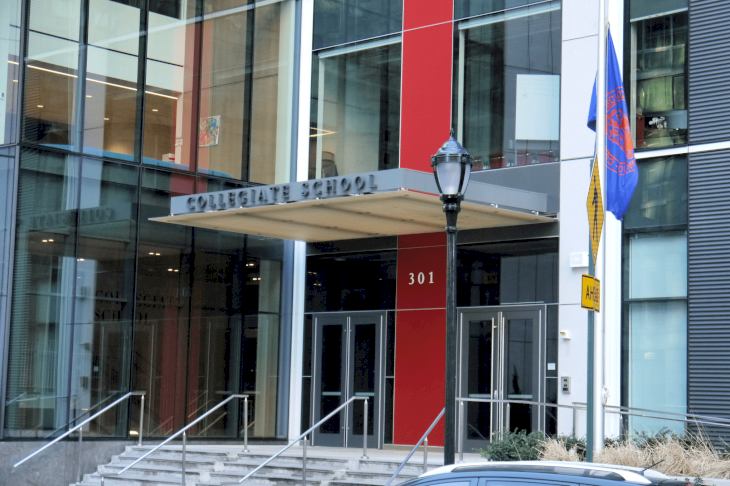 ---
36. ST. THOMAS MORE SCHOOL - $56,900 PER YEAR
St. Thomas More School has been around since 1962. It was first built by James Hanrahan and the private school has strong connections to the Catholic community. Located in Garder lake, the school costs around $56,900 a year. St. Thomas More is home to students from all over the world.
---
35. LINDEN HALL - $54,200 PER YEAR
Linden Hall was first built in 1746 by a Moravian congregation in Warwick Pennsylvania. This independent school is the oldest all-girls boarding school in the U.S. the tuition at Lindon costs $54,200 a year and only 212 students are enrolled there.
---
34. LEARNING PREP SCHOOL - $54,894 PER YEAR
The Learning Prep Schol first opened its doors in 1970 in Boston, Massachusetts. In 2020 the school celebrated its 50th anniversary. Today it is home to 194 students from all over the country and the annual tuition is $54,894. 
---
33. THE MACDUFFIE SCHOOL - $55,450 PER YEAR
Abby Macduffie founded the Macduffie school back in 1890. The coeducation prep school is home to over 271 students from all over the world and the yearly tuition is $55,450. The school has a strong reputation in producing students who attend some of the most elite colleges and universities in the U.S.
---
32. ST. ANDREWS SCHOOL - $55,500 PER YEAR
St. Andrews was founded by A. Felix du Pont in 1929. The mission of the school has always been to provide its student with the best education possible regardless of where they come from. This private Episcopal Co-educational school in Delaware costs around $55,500 a year and it is one of the best schools in the U.S.
---
31. VINCENT SMITH SCHOOL - $56,300 PER YEAR
The Vincent Smith School is a special education co-ed school located in Suffolk, New York. The School's doors first opened in 1924 and they specialize in helping kids with learning disabilities achieve their academic goals. To attend the Vincent Smith School you'll have to pay $59,750. 
---
30. AVENUE: THE WORLD SCHOOL - $56,400 PER YEAR
As its name suggests Avenue is an international private school, It was founded by Benno C Schmidt Jr the former president of Yale University along with Chris White. This prestigious school has an annual tuition of $56,400.