Julianne Hough and Brooks Laich's 7 Year Relationship: From the Beginning to the End
The stunning couple, Julianne Hough and Brooks Laich were known for their constant displays of affection and amazing love story. For seven years we followed them as they navigated life being one of Hollywood's hottest couples but 2020 proved to be a tough year for them in particular. Read on for the drama and find out if their split is official, or not!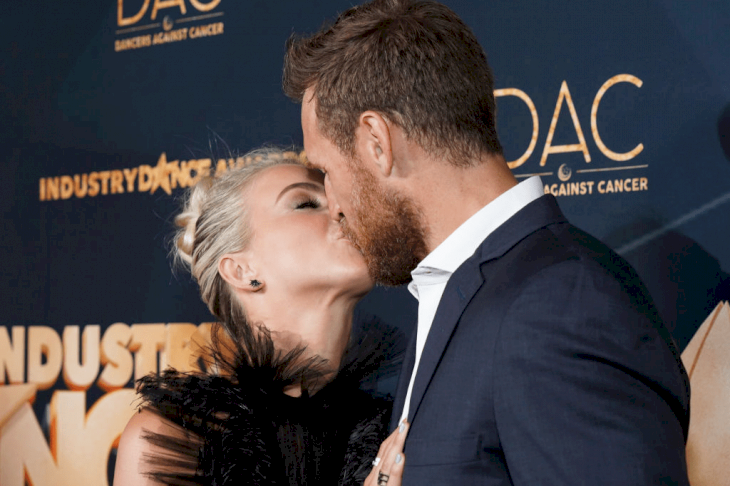 ---
THEIR ACCIDENTAL FIRST MEETING 
It was November 2013 that saw the stars cross between actress/celeb dancer, Julianne Hough, and star hockey player, Brooks Laich. The blonde beauty explained it as follows, "I was not into it at first, but I learned so much about myself and why my relationships didn't work that by the end I was on a high."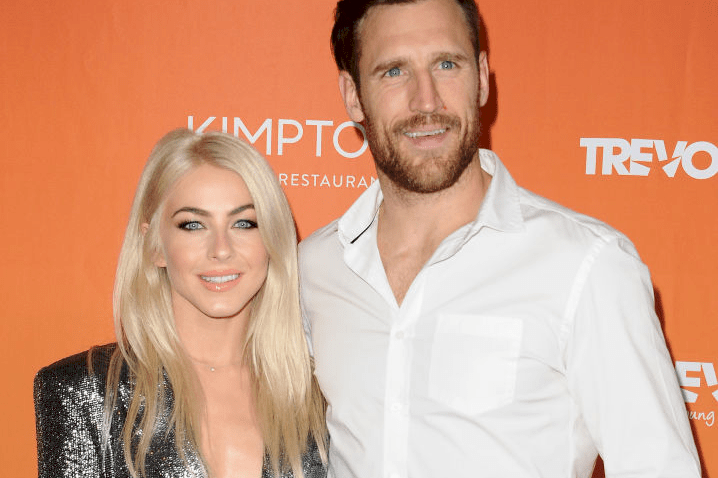 The Dancing with the Stars alum and Washington Capitals player was introduced by one of Julianne's Curve costars. It was all very coincidental but one thing was clear, it was meant to be from the very beginning. In 2016 the starlet expressed, "I mean, I've never really been the person to think about 'When you know you know,' but it was just kind of like that."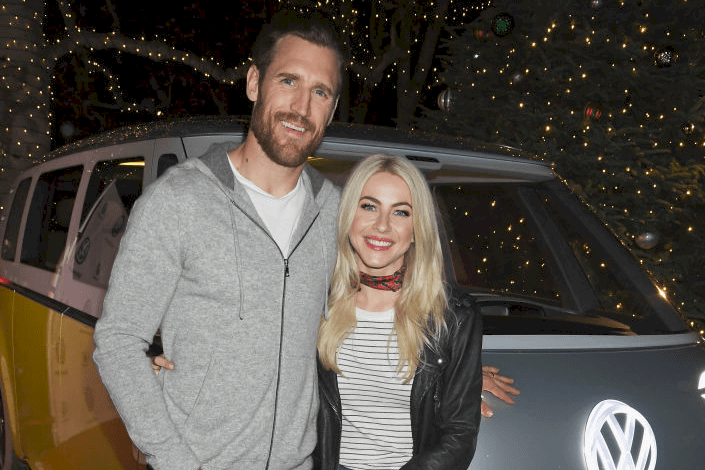 ---
BROOKS SAYS HE IS A "LUCKY GUY" 
Brooks Laich and Julianne are both relatively open people when it comes to their personal and affectionate lives. This is why we all knew they were an official pair in February 2014. "She's just a sweetheart, very loving, very giving. She puts so much great out into the world. I'm a pretty lucky guy," Brooks said. 
---
MADLY IN LOVE
One of the reasons why they were so madly in love was because of honesty. Julianne said she could be her true self. She expressed that in her relationship with the hockey star nothing was being held back. In fact, she was open to getting her heart hurt if it meant she could be "madly in love."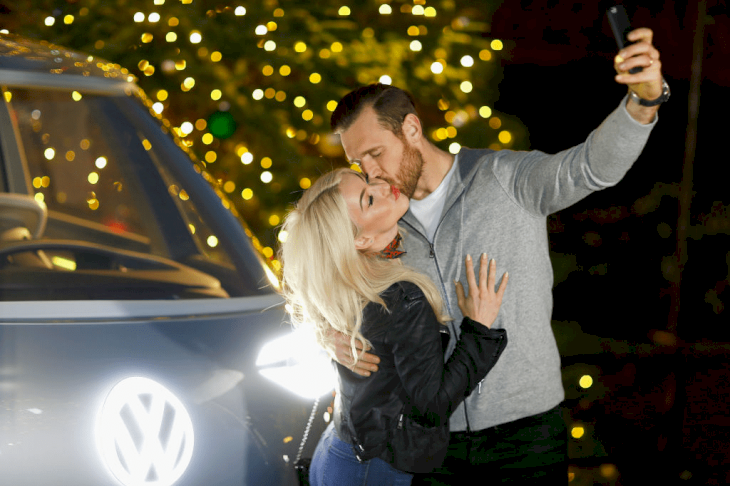 ---
SHE SAYS YES
Toward the end of 2015, Hough and Laich decided to take their love to the next level. How? Well, they announced that she had said yes to marrying him! The starlet posted on Instagram saying, "We are overwhelmed with joy and excitement to share with you our recent engagement!"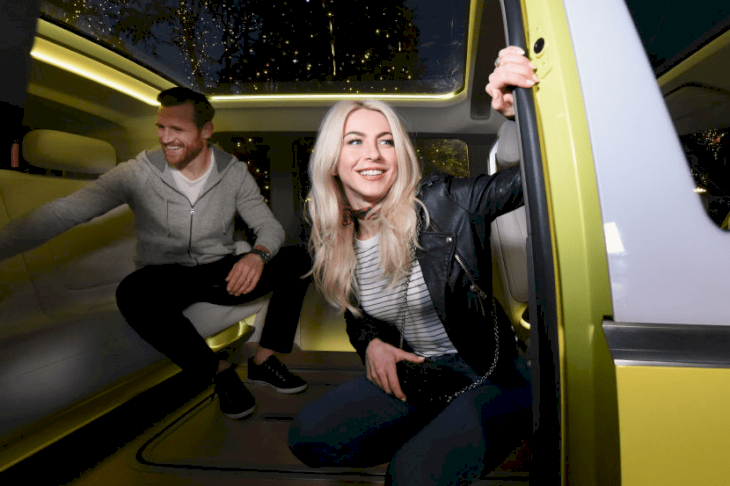 Feelings of blessings and happiness were in the air and even her famous brother, Derek Hough approved. "I knew that it was happening within the first month they were dating. It was one of those things where it was instant and that smile and glow she's had hasn't dimmed ever since," he shared. 
---
A SYSTEM OF SUPPORT
Their love worked because despite having very different professions, there was lots of support. She shared, "It's fun to be able to learn about the other's profession. I think that's how we support, going to each other's games or performances, and talking about it afterward." How sweet!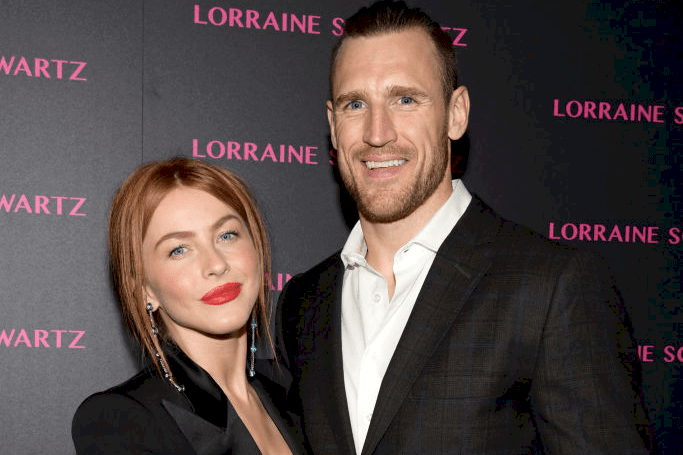 ---
A DREAM WEDDING
The happy couple made their declaration of love official in a beautiful ceremony in 2017. It was held on Lake Coeur d'Alene, Idaho. Julianne said that this place, where she grew up, quickly crept into Brooks' heart as well. "We knew this was where we wanted to raise our family and grow old together. It just felt right to be married here," the actress expressed. 
---
JULIANNE'S BIG REVELATION ABOUT HER SEXUALITY 
In 2019, Julianne would share something personal that came as a massive surprise. She opened up about her sexuality and revealed that she is in fact, "not straight." Her comment was, "I [told him], 'You know I'm not straight, right?' And he was like, 'I'm sorry what?' I was like, 'I'm not. But I choose to be with you.'"
---
NOT TAKING HIS LAST NAME
One of the other big surprises that Julianne gave Brooks was linked to some marriage traditions. The actress told him that she would not be taking his last name. He stated, "I don't find it disrespectful. I'm obviously open to it, but at the start, yeah, it was a little jarring for me."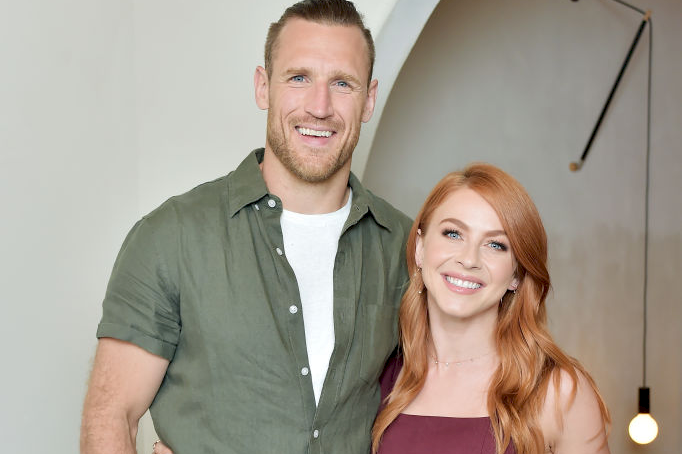 "When we first met and got engaged and stuff, we had this conversation and I was like, 'I want you to take my last name,' I said that. It was important to me." However, later he realized it wasn't a massive problem for him and the pair moved on from this little hiccup quickly.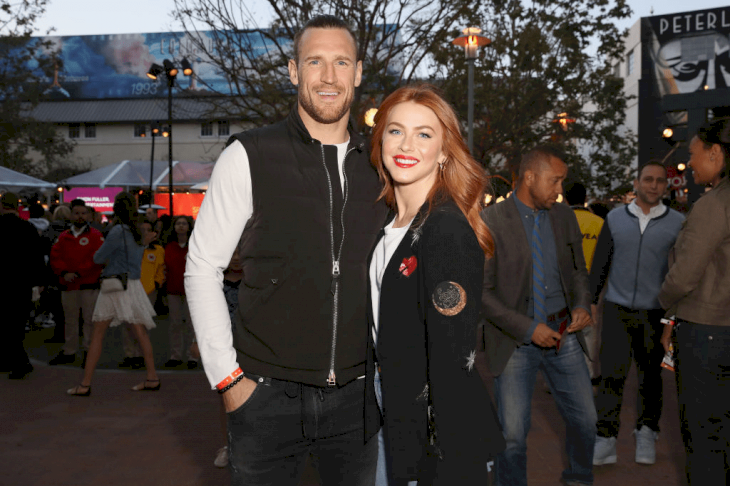 ---
2020: THE YEAR OF SOCIAL DISTANCE
The coronavirus pandemic was one of the major factors that affected this celebrity couple in 2020. It was also one of the first signs that there may be some trouble in paradise. The duo was not quarantining together. Julianne was in their Los Angeles home, while Brooks remained in Idaho ... Why did this happen? Hmm, let's find out!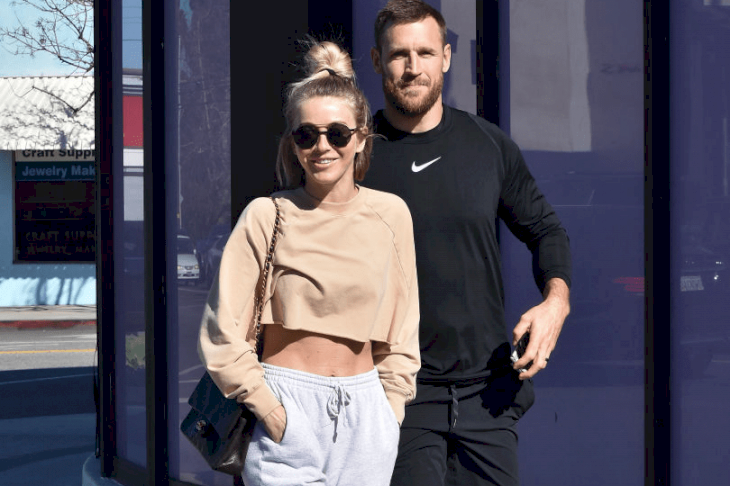 "Being on tour for three months and traveling and starting a business … it's a lot. So to be able to be home, and stop and pause, has been glorious. I've been on my own. My husband is in Idaho doing lots of yard work …  and so we're kind of doing our separate things right now. But it's really been a magical time." But was the magic fading away in their love story?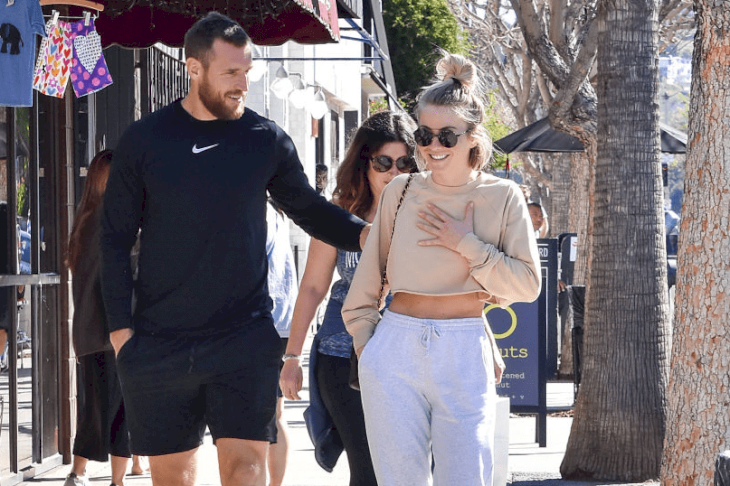 ---
HEADED FOR SPLITSVILLE ...
Sadly, as expected, news of their split came in May 2020. The pair gave their statement to PEOPLE and fans were devastated. They shared, "We have lovingly and carefully taken the time we have needed to arrive at our decision to separate." While there was still a lot of love and respect, they felt it better to go their separate ways.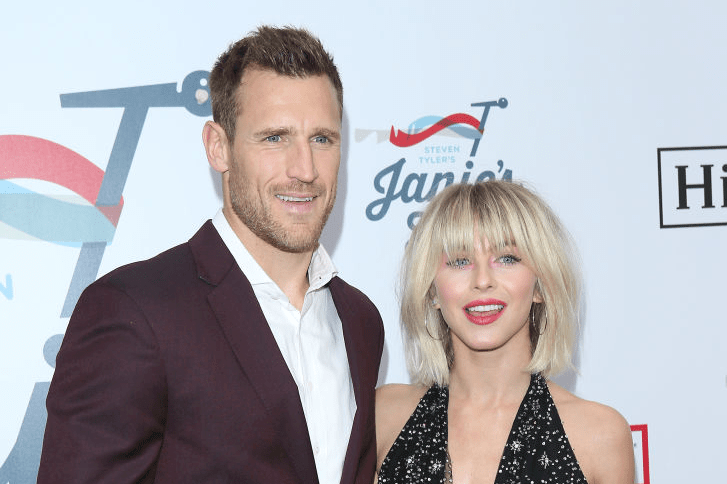 "It's been over for a while, and it's time to just call it what it is — and it is over. There is honestly no ill will. He loves her. She loves him. I can truly say they always will. But they both understand they are not meant to go through their lives as husband and wife to each other" a close source explained.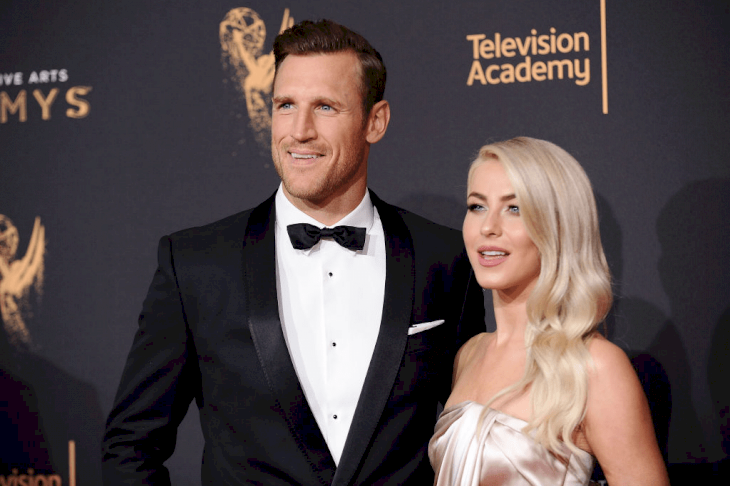 ---
MOVING FORWARD AS FRIENDS 
It took the two of them a while to accept the way their story unfolded but eventually, it was a mutual decision. There is no bad blood and "they are hoping to move forward as deeply loving friends forever who will always be supportive and encouraging of one another."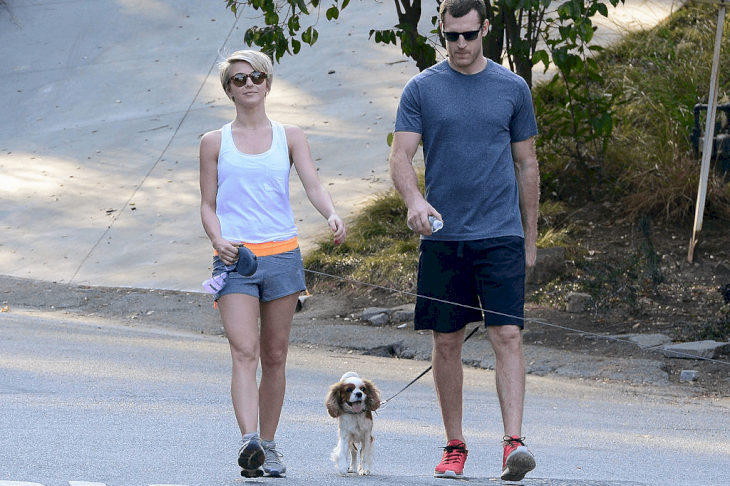 ---
PARTYING TOGETHER AGAIN 
Fans were quick to notice that in July 2020, Hough was spotted with her former beau. In fact, Brooks was there to party with her as she celebrated her 32nd birthday. In snaps from Instagram, fans could see them having fun at a pool party, making jokes and playing around.  
Actress Nina Dobrev was at the party and shared a few special moments on her platform. We could see Julianne jumping over an inflatable arch and of course, who was below her? None other than Brooks. But what did this mean? Were they together again?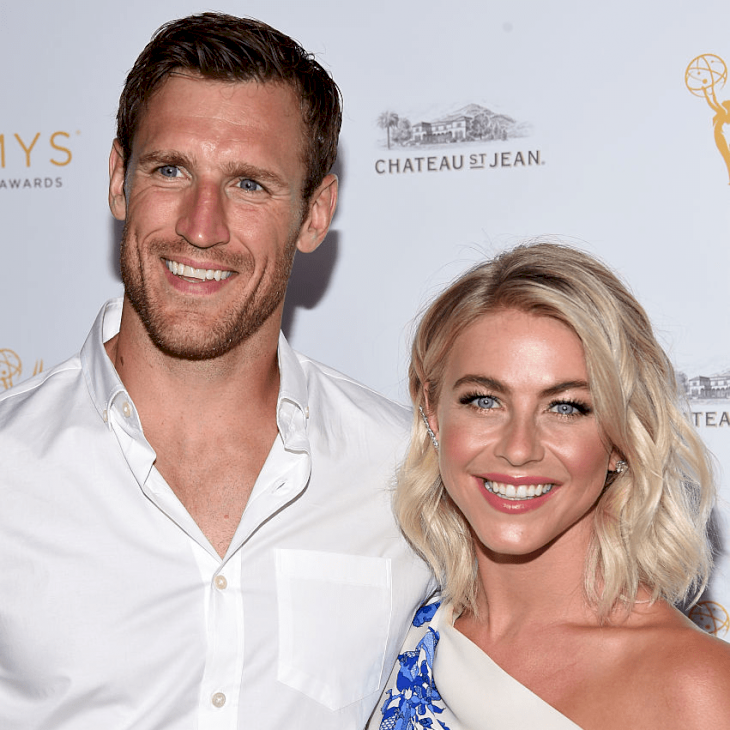 ---
ARE THEY BACK TOGETHER?
Many were holding out hope that Hough and Laich decided that they would be reunited. To add fuel to the fire, Julianne added a snap on Instagram with Brook's dog, Koda in September. Sources revealed that they were on vacation together in Coeur d'Alene, Idaho, and it seemed like love was blooming again.  
Opting to part ways somehow made them come together all the more. As a source explained, "They decided to separate and to do their own thing. Brooks always wanted to stay married and made a lot of changes to make it work. He was getting frustrated. He was hoping that Jules would come around, and she finally has." But wait, there's more ...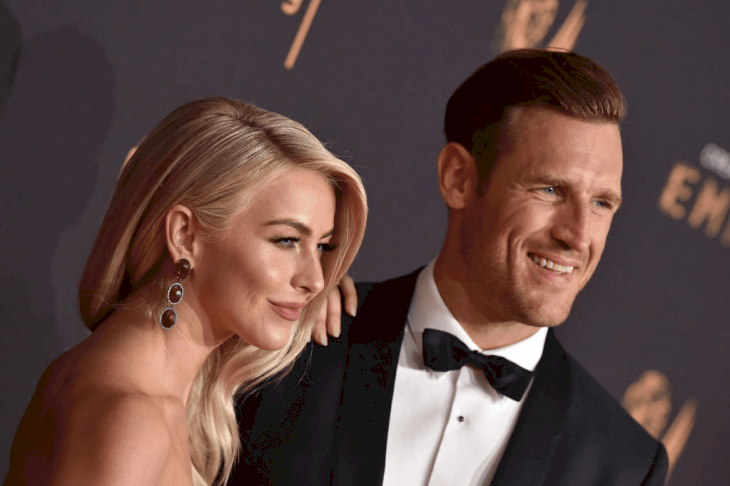 ---
THE END: IT'S OFFICIAL 
While things seemed to be all patched up, Nov. 2, 2020, brought some sad news. After five months since they publically decided to split and then seemingly reconnected, the duo was no more ... Julianne was the one who officially filed for divorce from Brooks.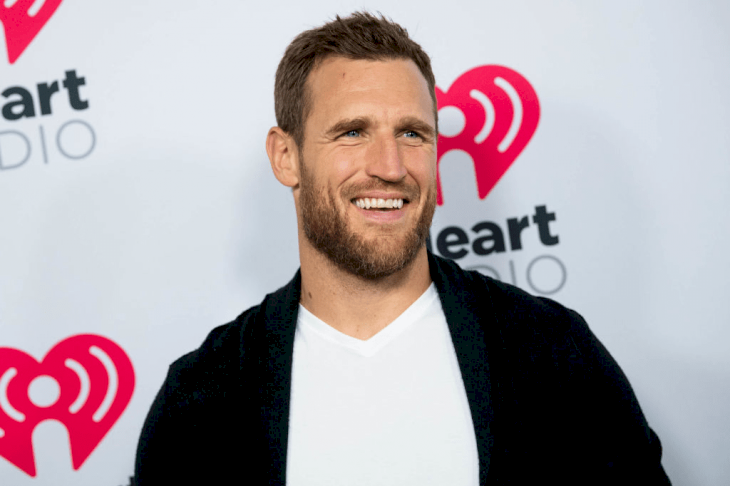 While things were looking up, it was eventually Julianne's desire for freedom that led to the split. "They were trying to work on things but Julianne realized she's happier having her freedom. Brooks tried to give it to her but he also hit his limit."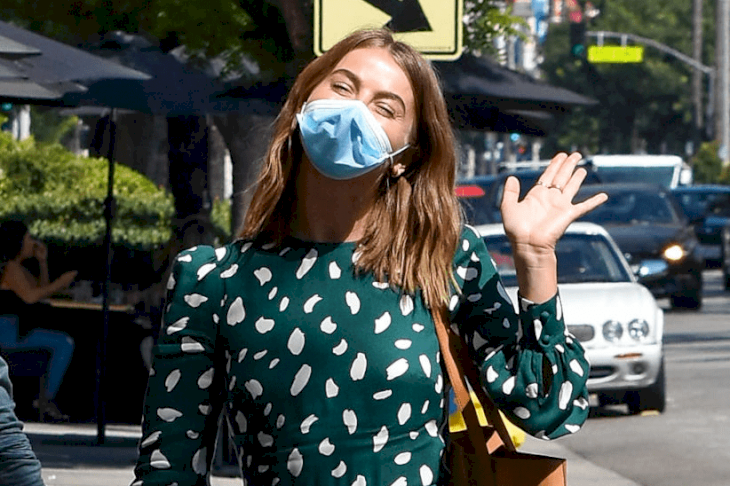 ---
GETTING EMOTIONAL
While in the middle of his separation from Julianne, Brooks became very candid on his podcast, How Men Think. In a revealing moment, he shared deeply about his emotional side. The athlete expressed, "I cry all the time and it's wonderful. It's something I've recently learned since the passing of our two dogs."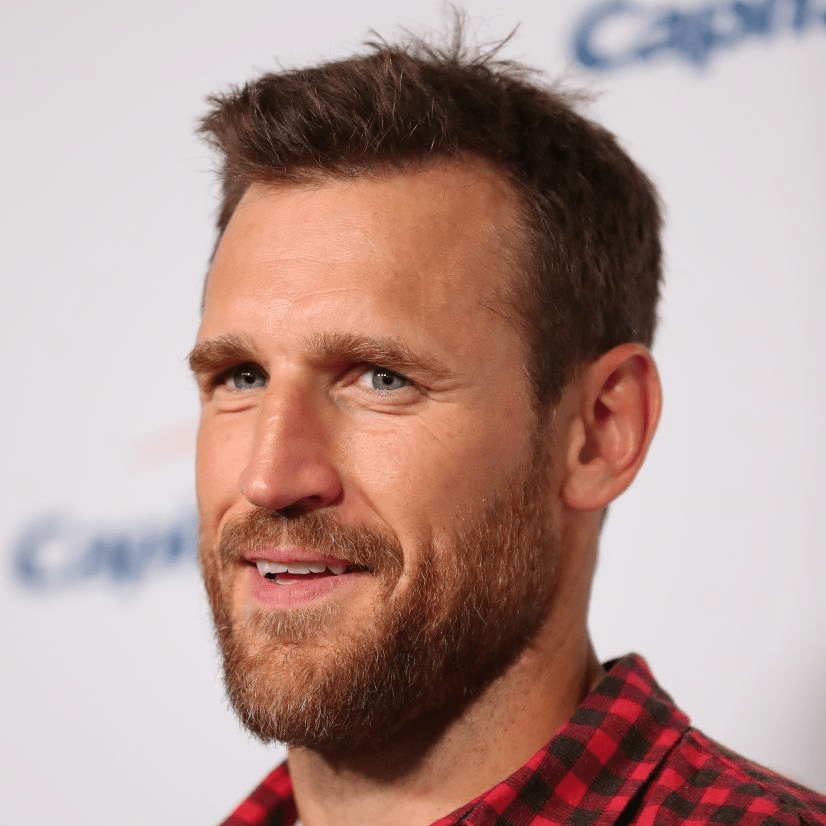 He continued, "I've learned how to honor emotions at the moment and let them come up and through me and out of me, and a lot of times that's through crying. And you know me ... I played pro hockey for 15 years ... But I love being able to release emotion truthfully, organically, at the moment [and] not suppress it."
---
OWNING THEIR EMOTIONS
Both of the stars have owned their emotions since the split and it has been great for the healing process. Brooks added, "I've just learned that, and it is so liberating to honor those emotions and let them come to life. And then they don't persist with you."