Grey's Anatomy: The Supporting Cast's Love Lives
Grey's Anatomy is no stranger to romance. Neither is the cast with Ellen Pompeo's happy marriage and Justin Chambers' 5 children with his wife. We shouldn't leave out the supporting cast either. From one of the couple's having a safe word to Grey's actually helping out Jake Borelli's love life, it's fascinating. Get ready for some romance from Grey's B Team!
---
CHRIS CARMACK AS ATTICUS LINCOLN
The character Link may be a popular heart-throb at Grey Sloan Memorial, but the actor behind this role is a one-woman man! Carmack met his wife, Erin Slaver while working on the show, Nashville and the two have been inseparable since then! The couple was friends for a year before dating. In 2016, he popped the question and even added music to the moment.  
---
In fact, music has played a big part in their life. In an interview with People, Carmack recalled, "I proposed on a rooftop at a hotel in New York. I hired a little gypsy jazz quartet to play some of our favorite songs. I even fooled her into dressing up so we could take nice pictures." 
---
A few months later, they welcomed their first daughter! The couple officially said their I do's in 2018. Erin admitted, "Chris and I are overjoyed to now be husband and wife! The wedding, although a blur, couldn't have been a more perfect beginning to the adventure that lies ahead." Since tying the knot, the couple has stepped things up. 
---
They started a band - Life on Eris (which could be a play on their names, Erin and Chris). Slaver explains, "[We] just wanted to give people something that was a real look into a marriage, a relationship, something they can relate to." Carmack agrees, "We are a husband-and-wife duo, and we bring all of the drama into our songwriting." 
---
KIM RAVER AS TEDDY ALTMAN
Teddy's relationships with Owen and Tom may be complicated and messy, but fans were shocked to discover that her true love was a woman called Allison! When asked about Teddy's newest reveal, Raver explains, "For Teddy, love is love. It's very complicated. It's very scary. I think what's interesting about it is it's helping us understand the complexity of love."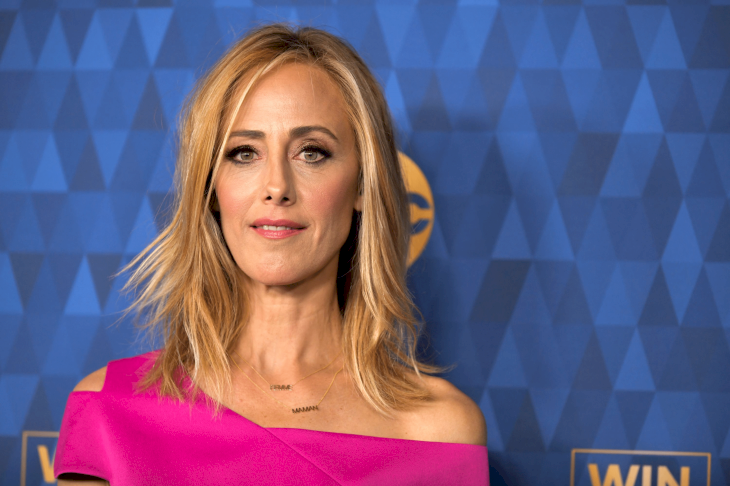 ---
While the actress admits that the news about Allison has given fans a chance to know more about Teddy, it's vastly different from the actress's own love story. Raver first met her husband, French film-director, Manuel Boyer in the late 1990s, in a pool in New York. If you think that is a strange way to meet, you're not alone.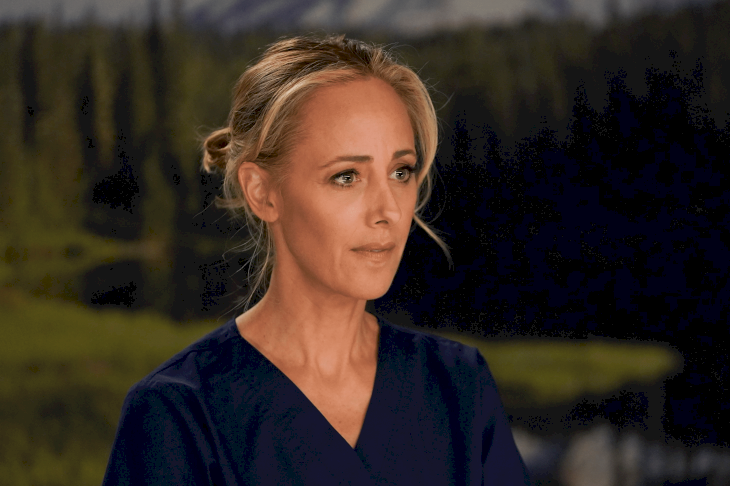 ---
When asked for details, Raver told Women's Health Magazine, "That first meeting is kind of sacred, so I think I want to keep it to myself." But they married in 2000 and welcomed their first son in 2002, followed by a second son in 2007. So, she has some great inspiration for playing Teddy as a new mom. 
---
JASON WINSTON GEORGE AS BEN WARREN
George has spent nearly a decade being Miranda Bailey's boo and the actors have such great chemistry that it's tough to imagine him with anyone else. But offscreen, he has been married to an award-winning poet, Vandana Khanna for over twenty years. The two met at college, where they shared the same dorm building.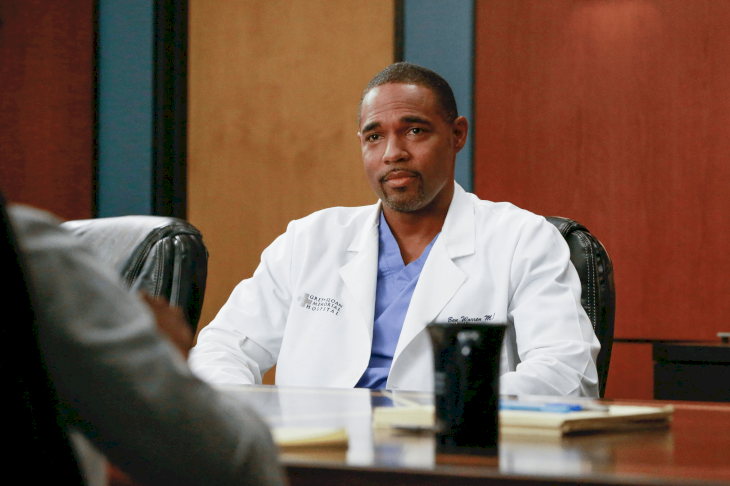 ---
Once, after an ape impersonation, he saw Vandana in the hallway. He refused to break character. "I look down the hall and I see her and I just picked her up and threw her over my shoulder." After literally sweeping her off her feet, they started dating. In 1999, they were married, and soon welcomed twins to the world.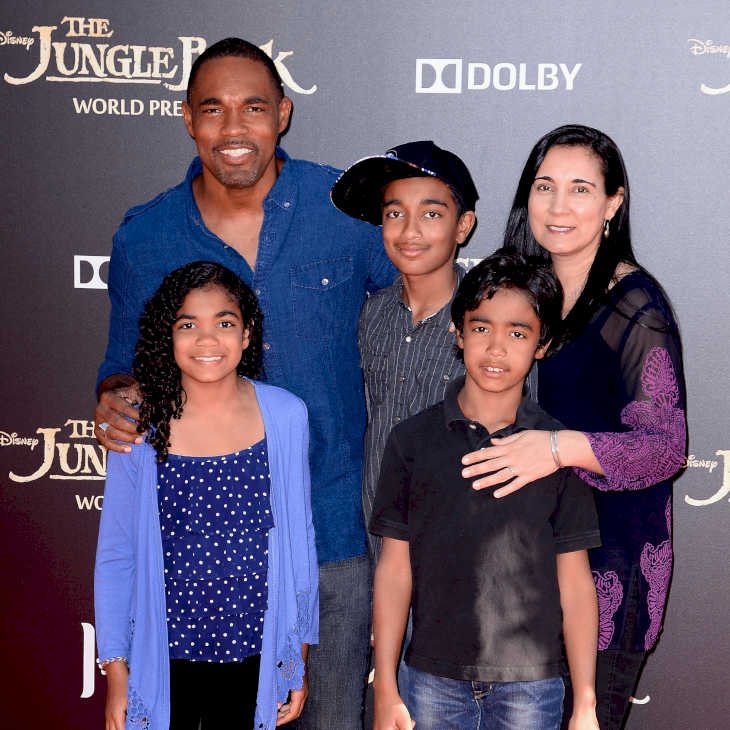 ---
So, what is this couple's secret to success? Honesty…and a safe word. In an interview with Closer, he admitted that they have a safe word to end any argument. George explained, "When I yell, 'Cauliflower,' we stop arguing. We walk away. Neutral corners." And with the longevity of this marriage, that seems to be pretty sound advice.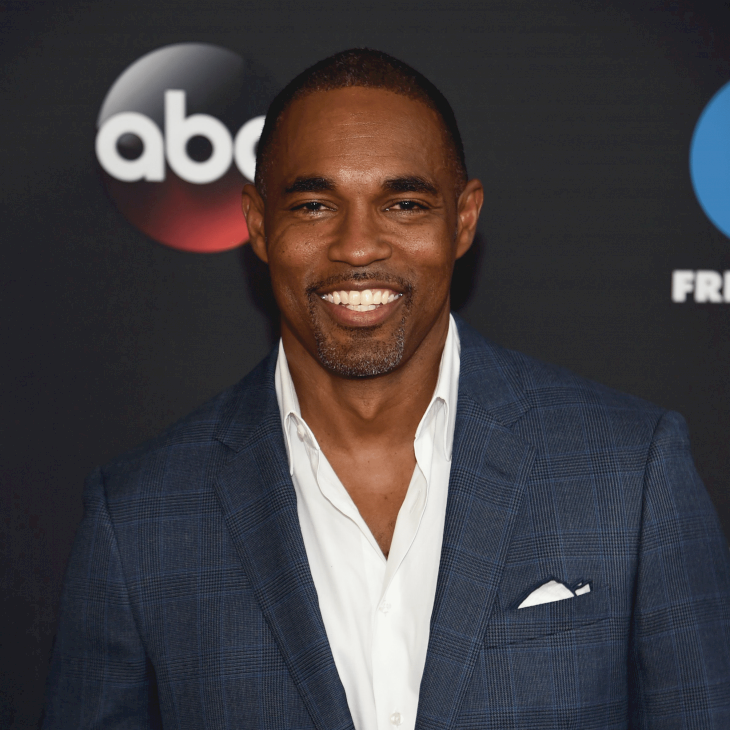 ---
JAICY ELLIOT AS TARYN HELM
Before featuring in Grey's Anatomy, Elliot was just a fan, like the rest of us. She grew up in France and though she didn't initially plan to be an actress when she discovered theatre as a high-schooler, she was hooked. 
---
Thinking back to that time, she explains, "When I graduated high school, some people convinced me to try out for a theater school. Once I got accepted, my path was pretty clear from then on. I knew what I wanted to do." Just as Helm has a hardcore crush on Meredith, the actress is a major Ellen Pompeo fangirl. 
---
Chatting to Entertainment Weekly, Elliot admitted, "We don't know if she's in love with Grey, but also, does it matter? It could be true and it could also not be true. Whether she's gay is not necessarily the point. I think it's just about who Meredith is." That's one ship we would love to see. 
---
Elliot agrees that she and Helm have a lot in common but does this extend to her offscreen relationships? We have no idea what Elliot looks for in a relationship. And though it seems that she's single, we're hoping that when she's ready, she'll meet someone who looks at her the way Helm looks at Grey. With love. 
---
RICHARD FLOOD AS CORMAC HAYES
He might be Grey's Anatomy's newest love interest for Meredith, but offscreen, McWidow is happily married. Before landing the role of Cormac, Flood dabbled in various projects, including a 2012 crime series called Crossing Lines, alongside Italian actress, Gabriella Pession. Though the two played colleagues onscreen, behind the scenes, they were all about the romance.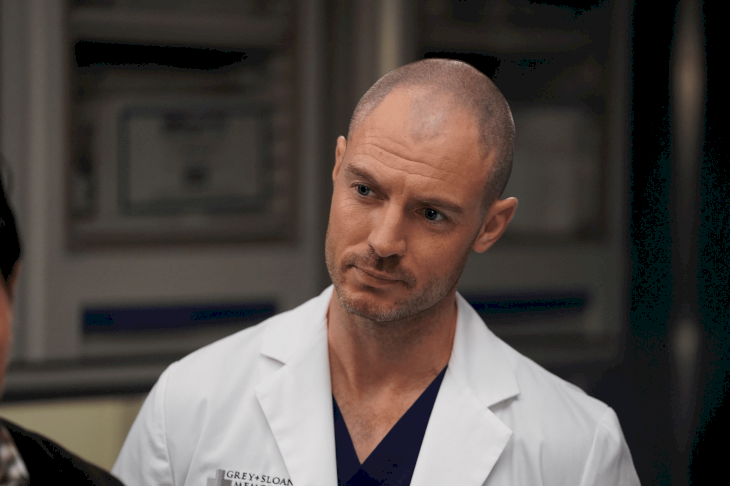 ---
Pession recalls, "We fell in love on the set of Crossing Lines, and we went together to Los Angeles, then on the set of the second season of Crossing Lines, I was pregnant and I gave birth in Ireland." In 2016, they married. Because his family lives in Italy, Flood travels between Europe and America to work on Greys. 
---
He admitted that "I'm trying to find a way to manage it. With Greys', hopefully, they can come out here for an extended period next year. Whenever I get a gap in my schedule, five or six days, I'm back over to Italy. I mean, it's a bit of a trip but it's so worth it."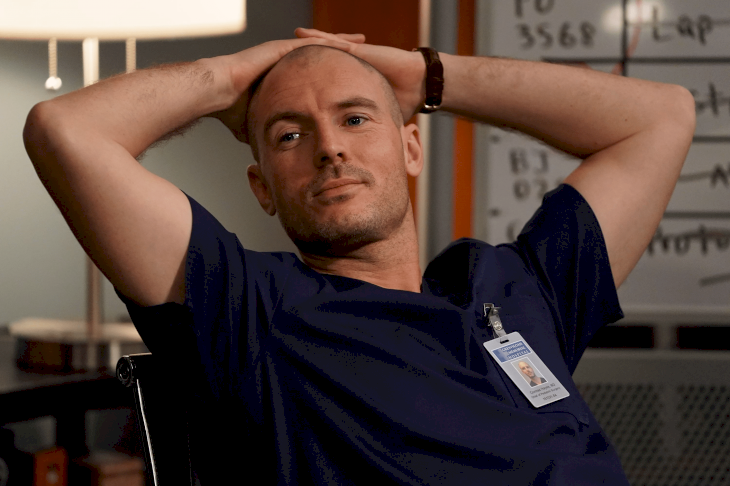 ---
JAKE BORELLI AS LEVI SCHMIDT
If ever there was a case for art imitating life, Jake Borelli is the perfect example. The actor used his character's sexuality as a chance to embrace the representation of homosexuality in the media. After the episode in which Levi gets hot and heavy with Nico was aired, Jake took to social media to publicly acknowledge his sexuality. 
---
He explained that the episode was "exactly the kind of story I craved as a young gay kid growing up in Ohio." Though Borelli admits that he didn't start dating until he was 20, he seems to be taking his time finding Mr. Right. It seems like he is currently single (even saying that any dating rumors were not true). 
---
We're hoping that he'll get his happy ending when the time is right. Until then, he's focusing on his career and on being his best self. He explained, "I don't know what tomorrow's gonna look like. But right now, I'm just focused on being honest and authentic." Way to go, Jake! 
---
DEBBIE ALLEN AS CATHERINE AVERY
She may have found love with Richard Webber, but before that, Catherine Avery was no stranger to heartbreak. And this is a testament to Debbie Allen's amazing acting talent. Off the camera, she's been happily married for nearly four decades! In 1984, Debbie married an NBA player, Norm Nixon. 36 years and two children later, they're still going strong!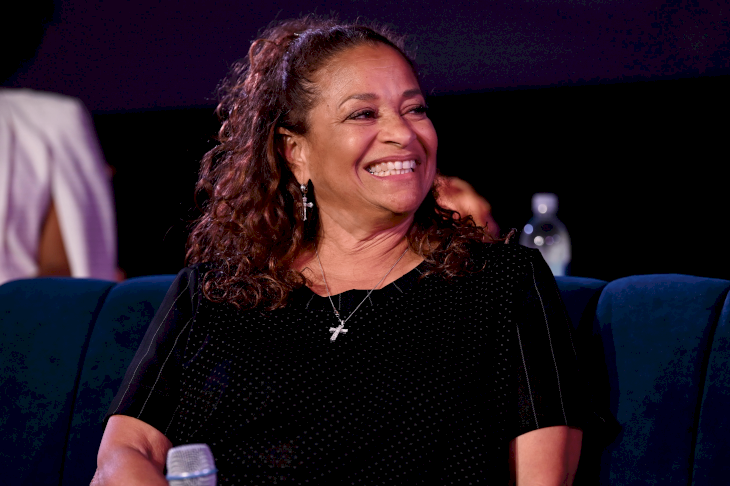 ---
But despite the longevity of her marriage to Nixon, if things had worked out differently, she may never have had met the love of her life, the charming Norm! Before meeting him, Allen was married to Win Wilford for eight long years. She seems to like men with alliteration in their names.