Barbie's Evolution from the 50s until Today
Barbie turned 60 years old in 2019, her 'life in plastic which is so fantastic' sure has taken a few turns over the years. From becoming more inclusive and facing certain scandals over the years, Barbie remains a staple in most childhoods. 'Come on Barbie' it's time to take a walk down this icon's memory lane.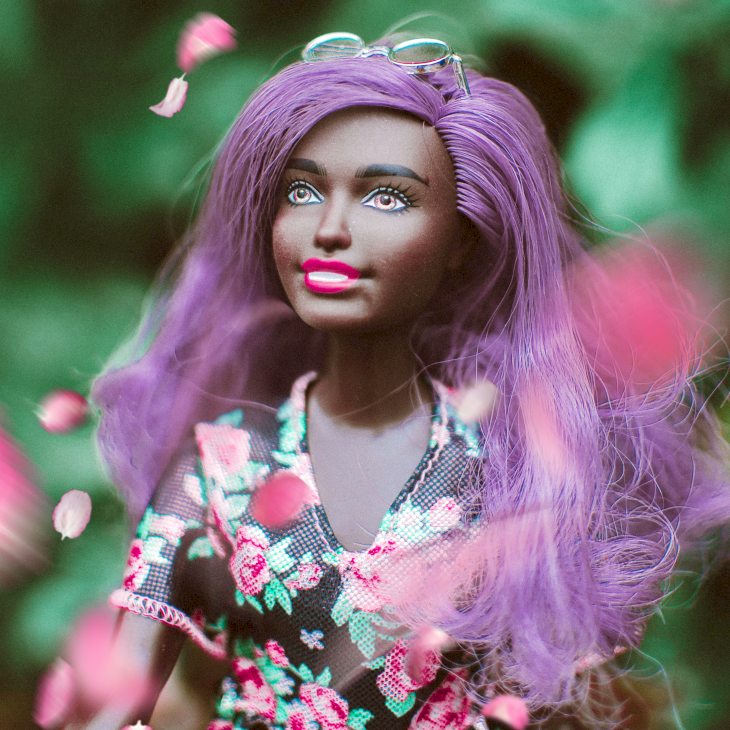 ---
BARBIE: MORE THAN JUST A DOLL 
For many, the Barbie Doll was just a pretty face but she is actually more than that ... The creator of this beloved doll, Ruth Handler, shared some powerful sentiments in her 1994 autobiography. ''My whole philosophy of Barbie was that through the doll, the little girl could be anything she wanted to be. Barbie always represented the fact that a woman has choices,'' she said.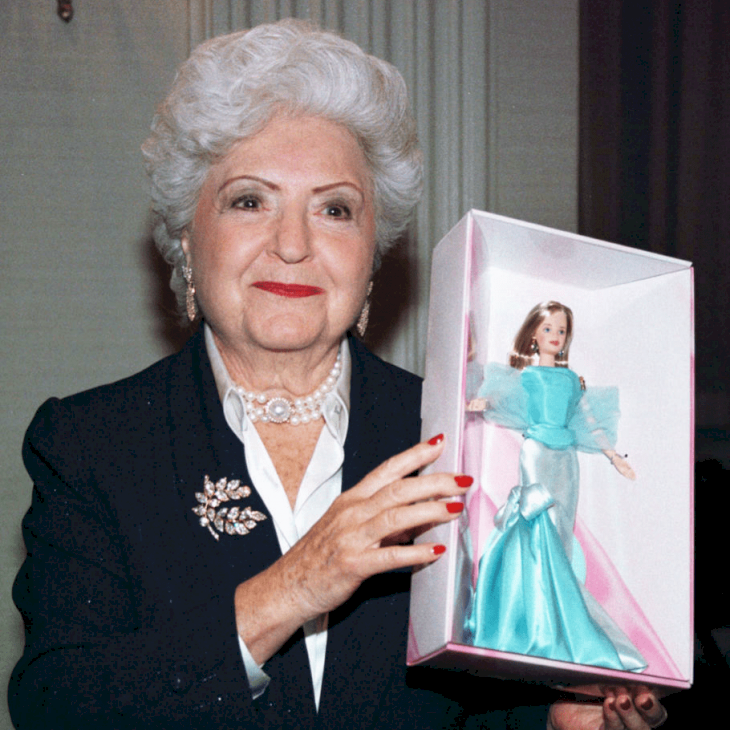 ---
WELCOME TO THE WORLD
So, when did the world get their first glimpse of this magical little doll? It was on March 9, 1959, her first birthday. The pretty little thing was showcased at the American International Toy Fair in New York. Where did the name come from? Well, it's a pretty sweet dedication to Ruth's daughter, Barbara.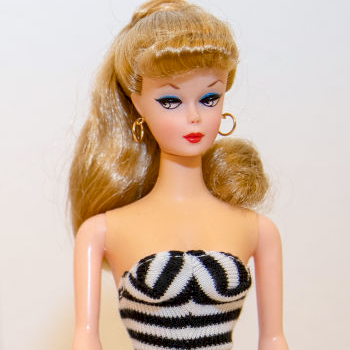 ---
THE 1950s: MOVIE STAR DECADE
Known as the Ponytail Barbie, the 1950s saw Barbie influenced heavily by the movie stars of those days. We saw her flaunting her heavy eyeliner and red lips. In a strapless swimsuit, her hair wasn't the conventional blonde only. One could purchase her as a brunette too! One of these prized pieces came at only $3.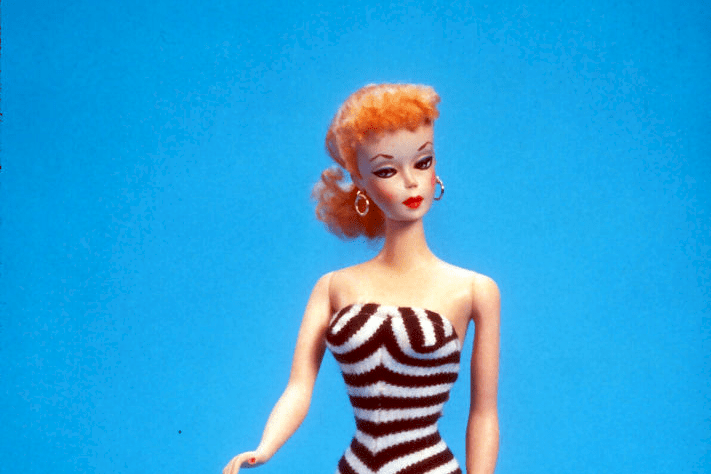 ---
BARBIE'S LOOK WAS REVOLUTUONAY FOR THE FIFTIES
Back in the fifties, Barbie's figure was actually revolutionary. Having a voluptuous figure was very different from the baby dolls around then. Ruth Handler explained, "If [a young girl] was going to do role playing of what she would be like when she was 16 or 17, it was a little stupid to play with a doll that had a flat chest. So I gave her [the right parts]."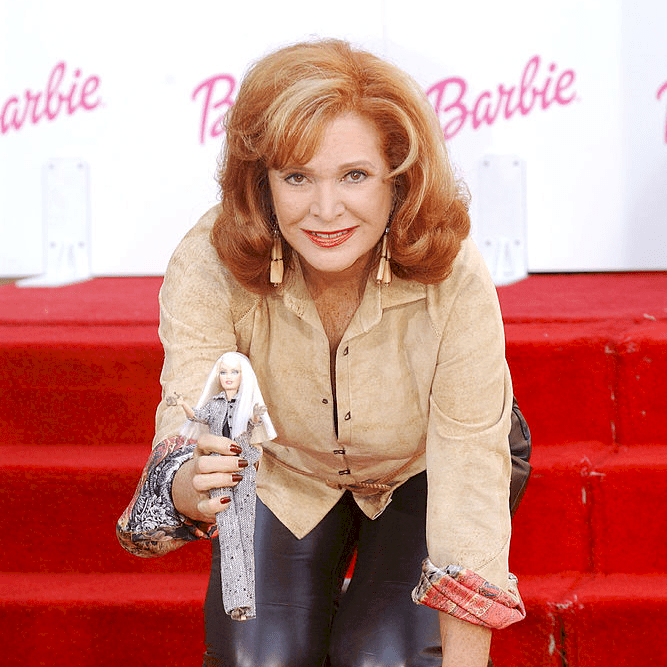 ---
THE 1960s: KEN AND BARBIE 
We got to meet Barbie's love interest, Ken during the 60s and we saw her go up in life. As she takes up a babysitting role, the doll is also given her amazing Dream House. As big changes were happening in the world, Barbie also had to evolve more and more. Some of her outfits began to resemble major figures of the day.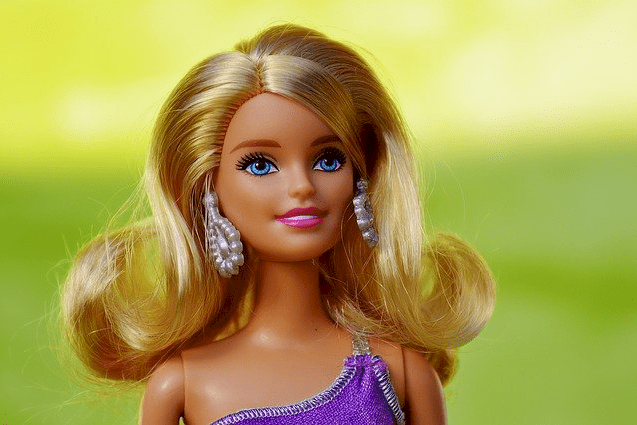 But, fans have often wondered where Ken came from? Well, he was based on the creator's son Kenneth. We got to see the doll take on more occupations, all of them which started back in this decade. Did you know Barbie has had over 200 careers? Pretty impressive!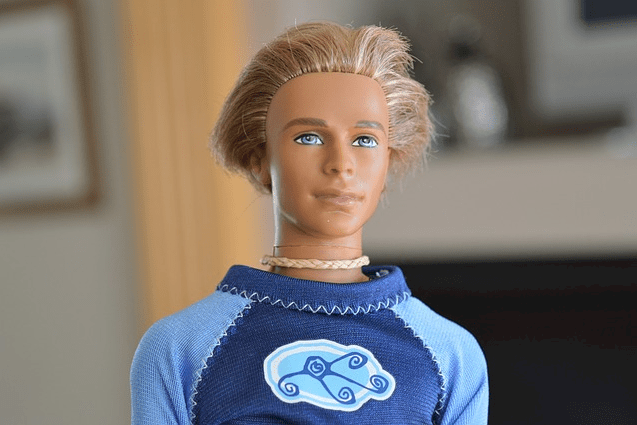 ---
MEET HER FRIENDS
The world also said hello to some of Barbie's friends in the sixties. In fact, this was a big moment for the doll's franchise. True Barbie fans will remember Christie, the first African American Barbie doll. In 1968 we saw her join the squad and make many girls around the world even happier.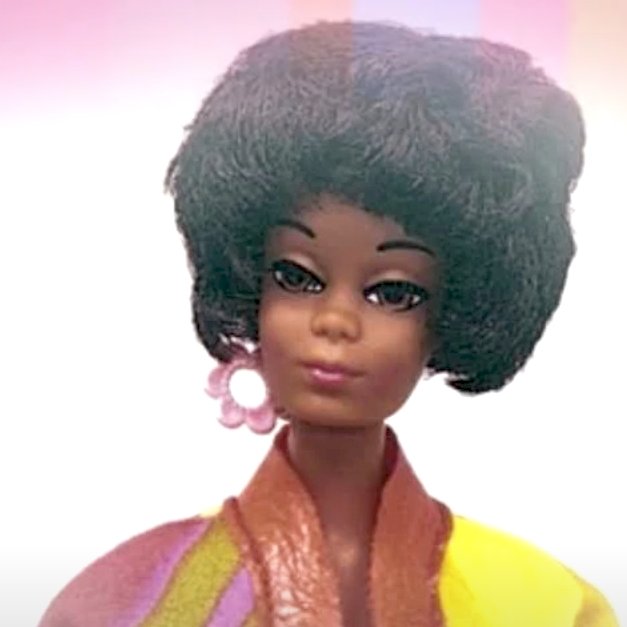 Besides Christie, Barbie was lucky enough to gain some celebrity friends. The first famous Barbie was inspired by Twiggy and she appeared in 1967. From then on, we saw the likes of Cher, Elizabeth Taylor, Elvis and Priscilla Presley, and Nicki Minaj!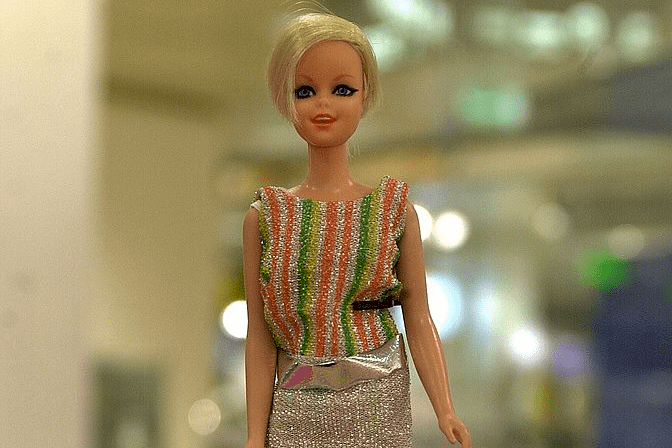 ---
THE 1970's: SECURING HER AMERICAN STATUS 
This decade was a controversial time but Barbie made sure to rock the 70s in style. By 1975, we had a Barbie that went to the Olympics as well as being included in the 1976 America's Time Capsule. This meant that she certainly secured her place in American history.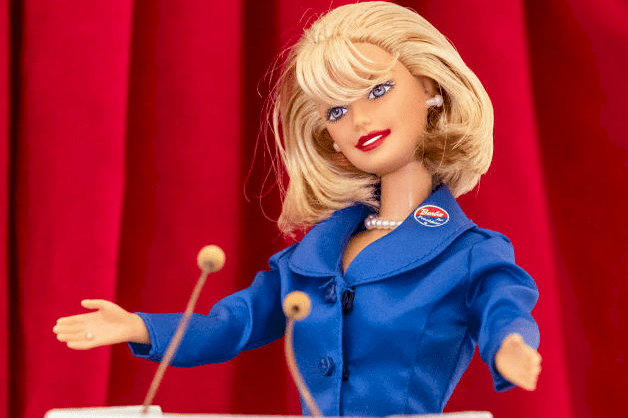 ---
THE 1980s: A DECADE FILLED WITH JOBS AND MTV 
By the eighties, Barbie has stepped up her career game and said goodbye to being a typical housewife or shopper. She became known as Dr. Barbie', 'Astronaut Barbie' and 'Pilot Barbie'. This was also the decade MTV was launched and you guessed it, in 1986, Barbie was a big fan. From having her own band to black leggings, she was a full-blown rocker.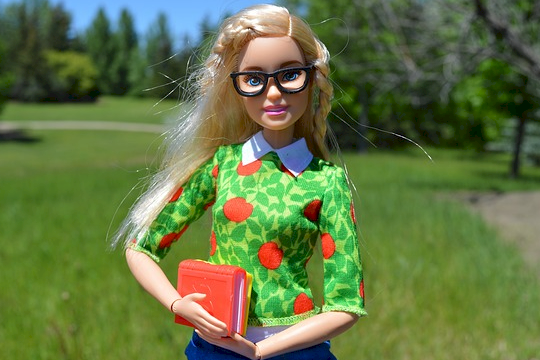 ---
THE 1990s: A TALKING AND KIND-HEARTED BARBIE
From having a friend that was a Wheelchair User to eating Oreos, this decade saw a sweeter and more inclusive Barbie. In 1997, the Share a Smile Becky, gave the disability community a voice. As America succeeded, digitization came into being and this affected Barbie as well. But how?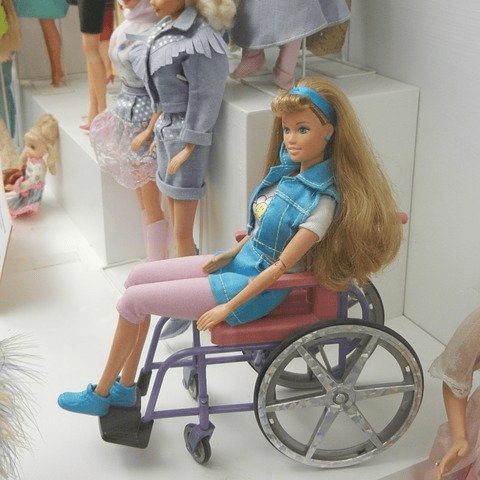 There was a speaking Barbie! On top of this, Barbie sales were high and the 'Totally Hair Barbie' with hair twice as long as her dress, did very well. It was one of the best selling Barbie editions. One more special doll that came from this decade was Mermaid Barbie!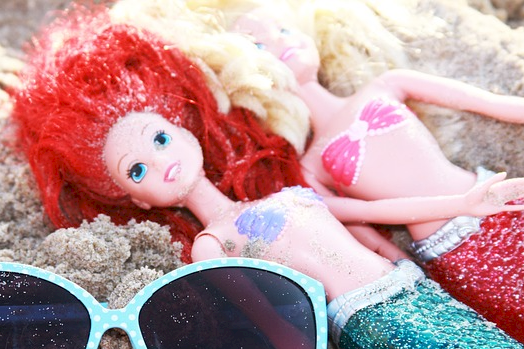 ---
THE 2000s: BARBIE'S NEW LOOK 
With the dawn of 2000, Barbie seemed to reinvent herself. She was after all 50 years old (still looking younger than ever!) Her fashion choices were a big topic for discussion in this decade. Not only did she break up with Ken in 2004 but this was actually linked to another massive public break up ... The end of Britney Spears and Justin Timberlake! Way to say on-trend, Barbie!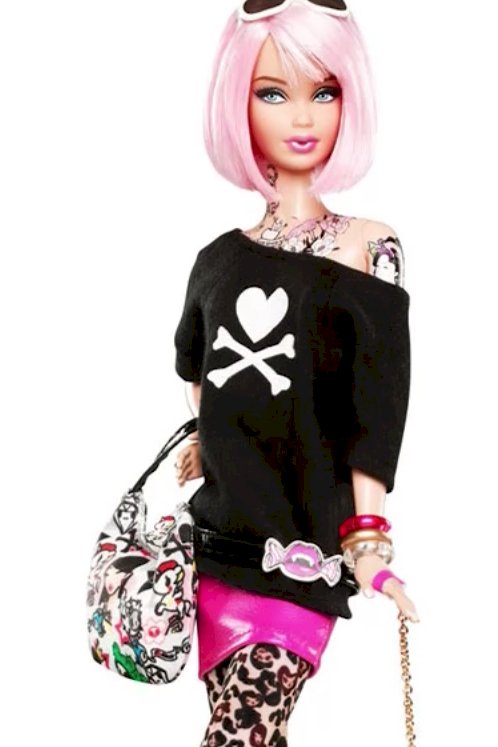 Things started to get more heated when Barbie got her first tattoo. It was a low back tatt and spelled out her on and off again lover, KEN. This 'Totally Stylin' Tattoos Barbie', did not sit well with all parents as she pushed norms. It was discontinued for a while but soon a new tatted version of the doll was in stores again!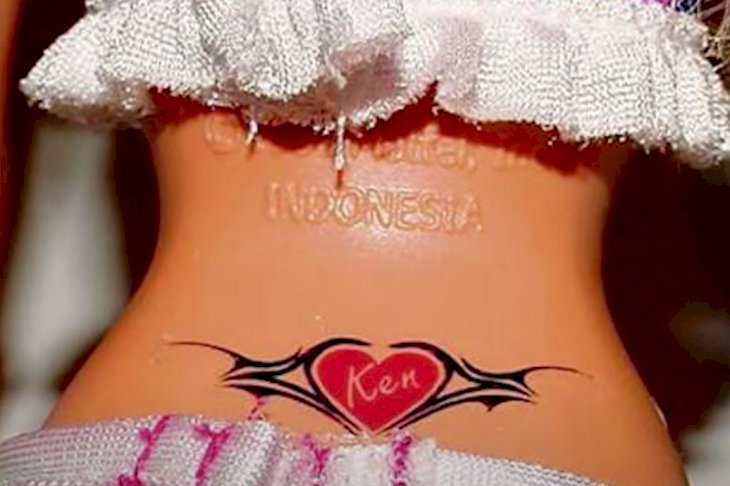 ---
CELEBRATING HER 50TH
In 2009 to celebrate her 50th anniversary, Barbie was given the honor of her very own fashion show. In the New York Mercedes-Benz Fashion Week, 50 notable designers, sent their outfits down the ramp to celebrate Barbie! Now that's one way to own your age!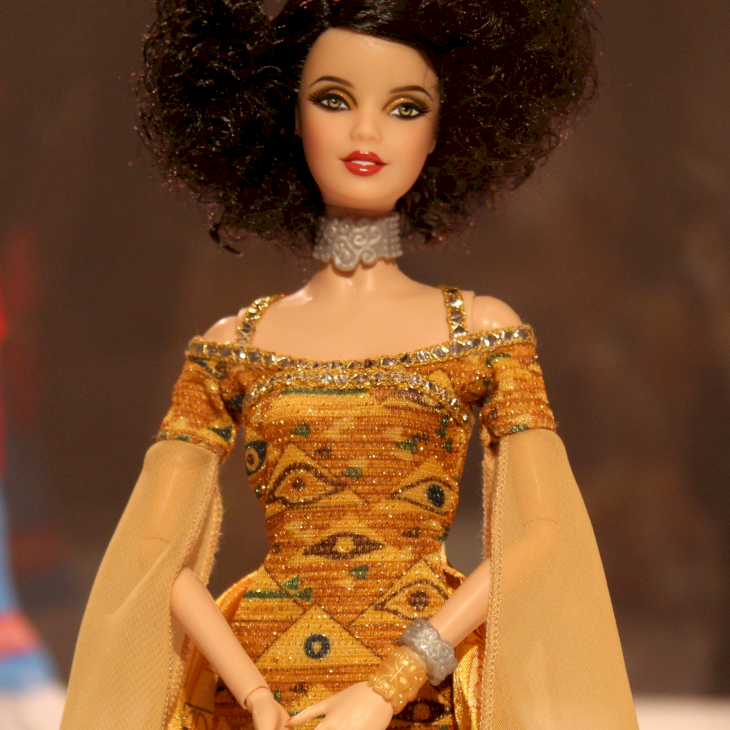 ---
THE 2010s: AFTER ALL THESE YEARS, BARBIE DIVERSIFIES 
By 2014 we had a full-blown 'Entrepreneur Barbie' on our hands and it was pretty inspiring for women. This design was supported by 10 real-life entrepreneurs such as Reshma Saujani, the founder and CEO of Girls Who Code, and Jennifer Hyman and Jenny Fleiss of Rent the Runway.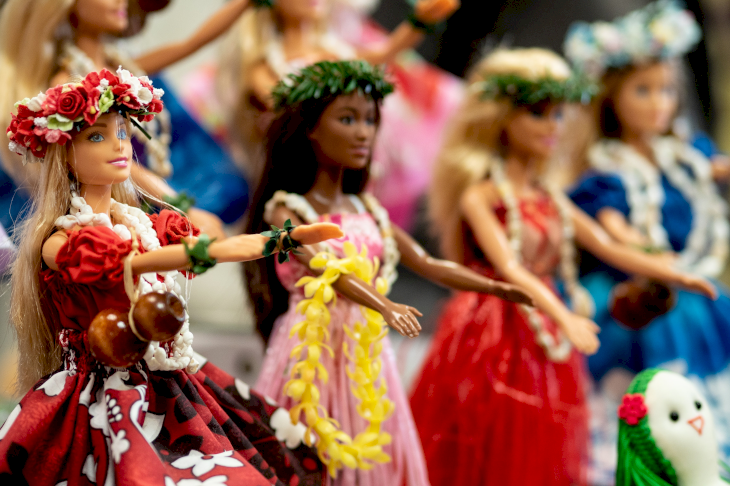 To make things even better, Barbie appeared in Sports Illustrated! Guess what ... She was wearing her original strapless swimsuit from the fifties! Her tagline was encouraging as well, it read 'the doll who started it all'. But the best part of this decade was linked to Barbie's increased inclusivity and diversity.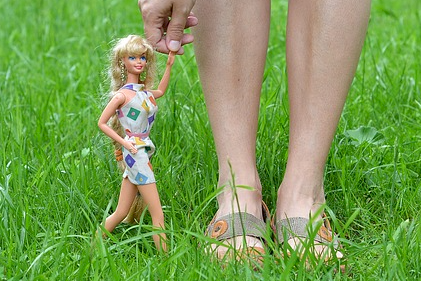 ---
BARBIES WITH ALL BODY TYPES 
2016 was a remarkable year for Barbie as the company decided to step up their inclusivity. They released dolls that spoke to all women. A Fashionistas collection features dolls that were tall, curvy, and petite body types. The best part, dolls with all skin types were also in production!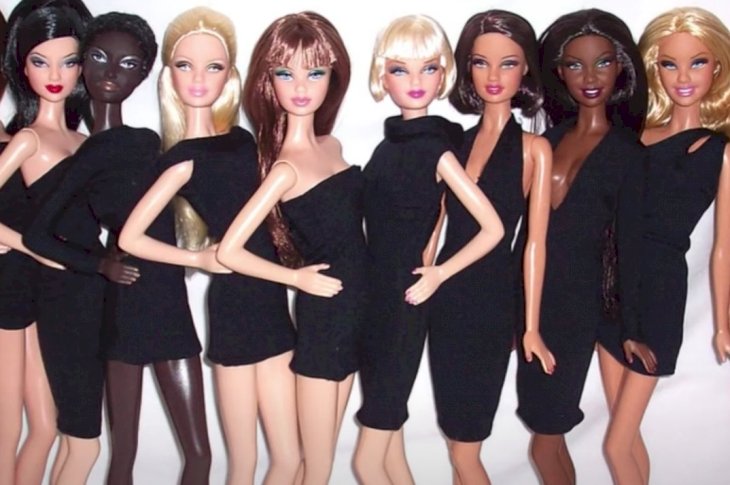 ---
TODAY: REFLECTING A REAL WOMAN? 
It is a bit far fetched to assume that a doll can ever reflect a real woman but Barbie has indeed been making strides to help women own their image. Nikolay Lamm and his Lammily doll worked with a tagline 'Average Is Beautiful'. This is surely giving Barbie's company a run for their money and forcing them to rethink their brand messages.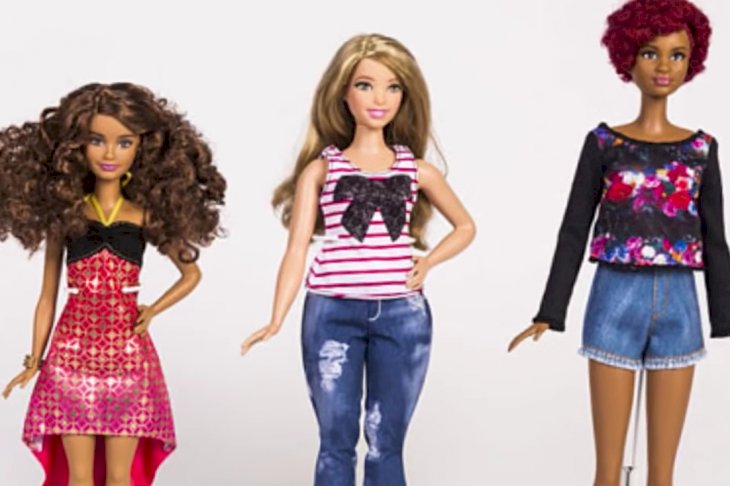 One of the exciting Barbie's that have popped up recently is from the avant-garde design duo, Phillippe and David Blond. The pair is full of glitz and glam and they have now brought to life The Blonds Blond Diamond Barbie. With all of the needed gems and fur, many think of this diva as the first "drag queen" Barbie.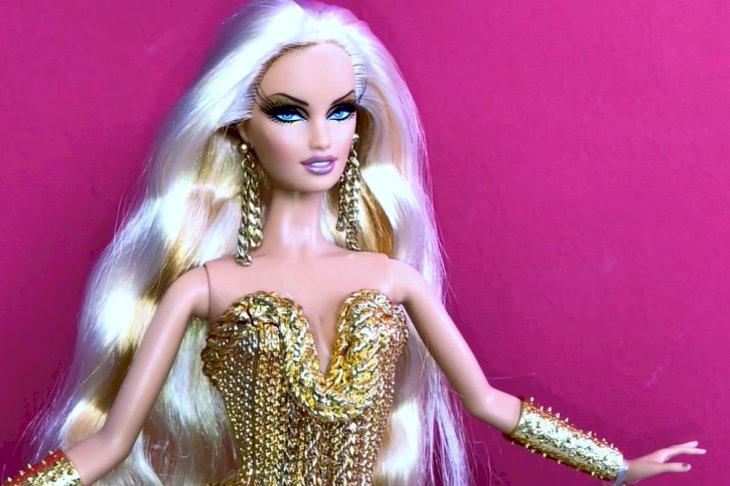 ---
THE INSPIRING WOMEN COLLECTION 
In 2018, the world was happy to see that Barbie was trying to use the platform for good. In fact, their "Inspiring Women" collection wows with ground-breaking, history-making women such as Amelia Earhart, Frida Kahlo, and Katherine Johnson. Little children who grow up with these dolls will now get to play with figures that encourage women empowerment.
---
THE LATEST BARBIE
In 2019, Barbie celebrated her 60th anniversary, and of course, this needed a new Barbie design. To expand their body-positive message, this new version has a smaller bust, less defined waist, and more defined arms. Of course, this was hit and will create a better message about appearance and image.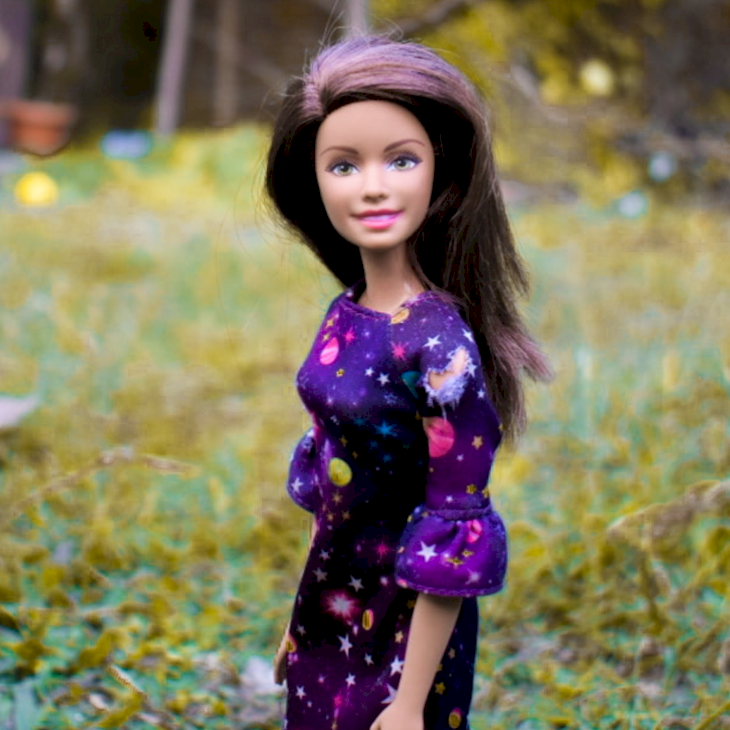 ---
STILL FLYING OFF THE SHELF 
After six decades, one may think Barbie has become irrelevant but the opposite is true. Every generation seemed to fall more in love with her and billions of doll models have been sold over the years. In fact, did you know that every three seconds, a Barbie doll is sold somewhere in the world?! How impressive!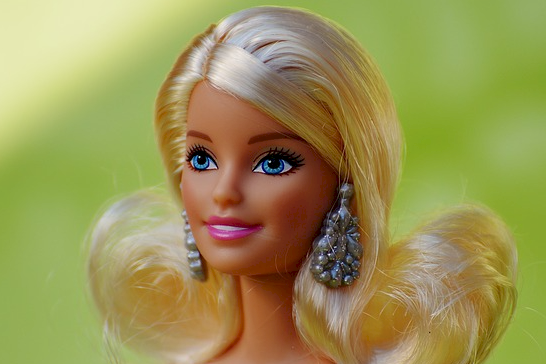 ---
BARBIE IS COMING TO A SCREEN NEAR YOU 
Have you heard about the live-action Barbie movie with Margot Robbie coming soon? The film has a 2020 release date, but with the happenings of the year, things are still uncertain. We can't wait to see the fierce actress bring this iconic doll to life!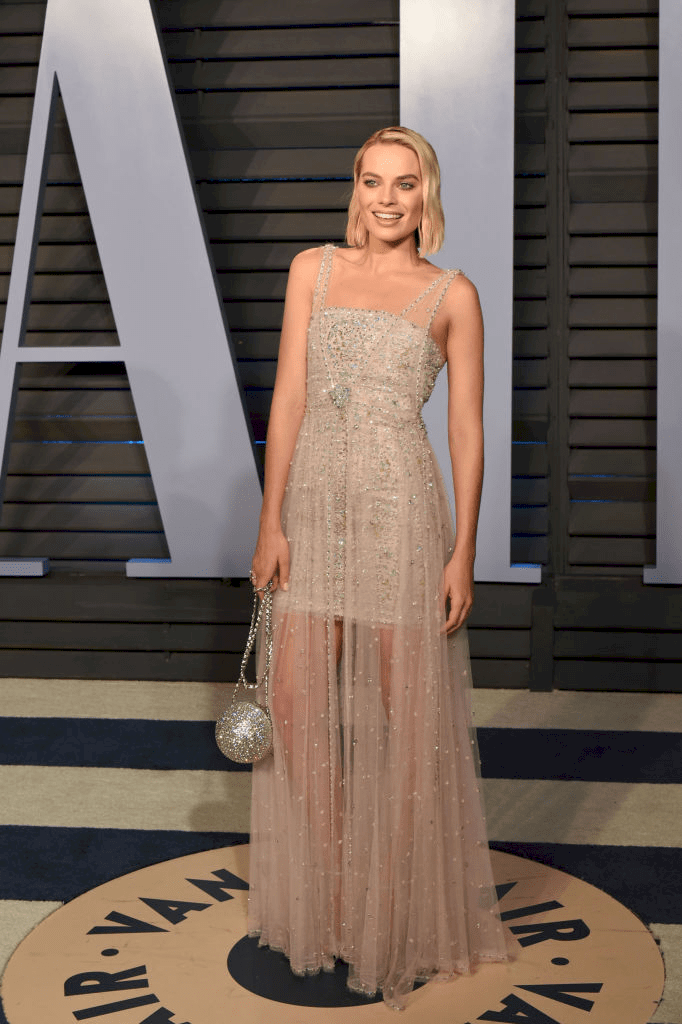 Barbie has been an important figure for generations. The chances are you or your children had a few of them lying around over the years. Were you surprised to see how much this creation has evolved over the years? Which Barbie was your favorite? Let us know in the comments!