The Olsen Twin's Love History: From Iconic Actors To Older Men
Mary-Kate and Ashley were the nation's twins in the '90s. But what about 2020? As fashionistas and sisters to one of the biggest Avengers actress, the Olsens have been busy. From dating actors with an affinity to be cast as the Joker to splitting with the brother of France's president, let's take a look at the twins' love lives.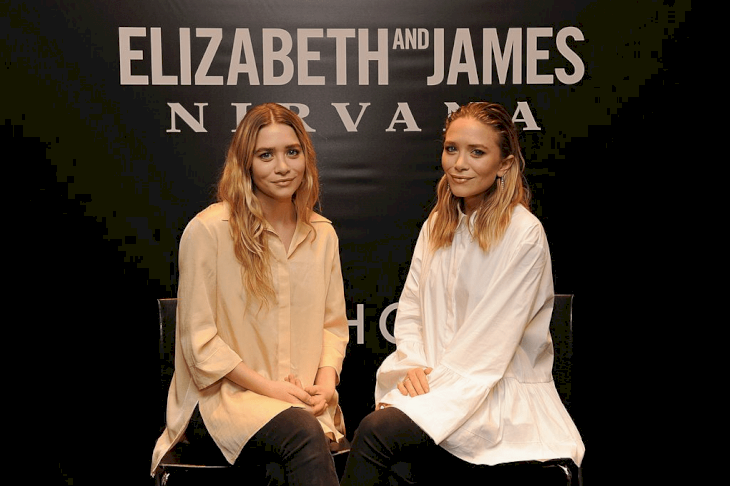 ---
COST OF BEING CHILD STARS
The Olsen's long-lasting career started in the '80s, when they were cast to share the role of Michelle Tanner in Full House at 6 months old. By age 6, they'd become the most recognizable twins in the USA! It Takes Two, Two Of A Kind, and Passport To Paris are just some of the movies the twins starred in.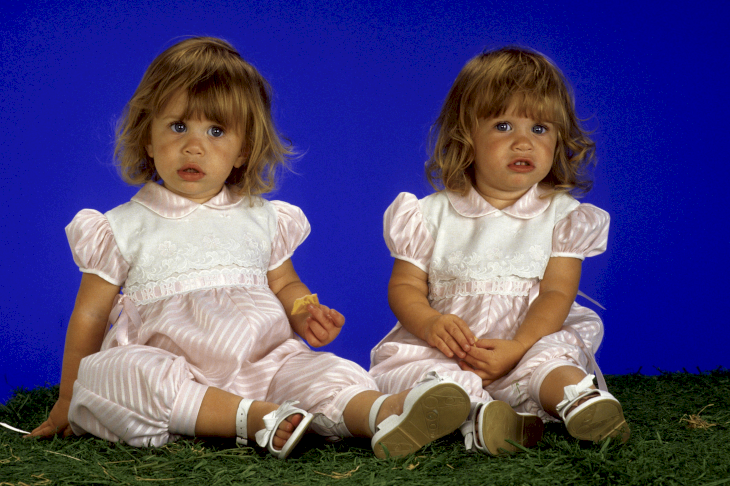 ---
Most girls played with 'Mary-Kate' and 'Ashley' dolls and got the same haircuts as them, while the boys wanted to date them. Their success can be seen through cool cameos in cult hits like Charlie's Angels: Full Throttle and The Simpsons. They also got a Walk of Fame star, making them the youngest and the only twins to get one.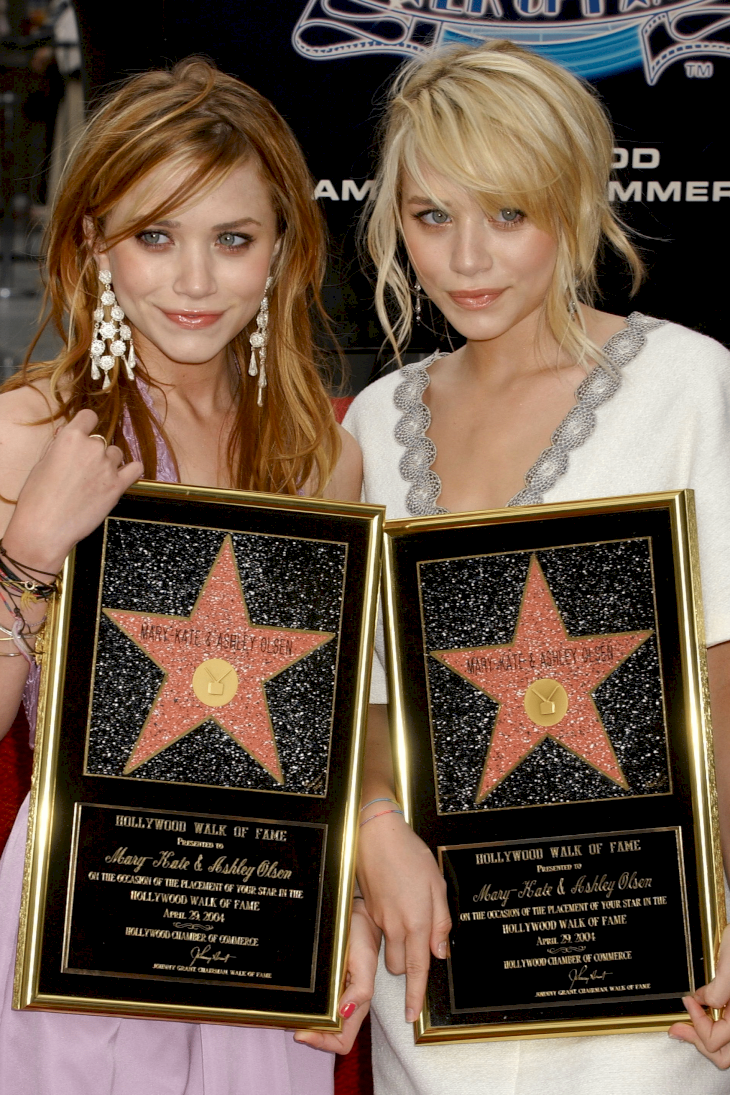 ---
The success of the Olsen twins seemed like a dream from the outside, but there was a tough side too. The girls had to mature fast in an adult-dominated industry and worked hard outside of school, instead of playing with their peers. They even missed their own prom to host the Saturday Night Live show. Oh no, not prom!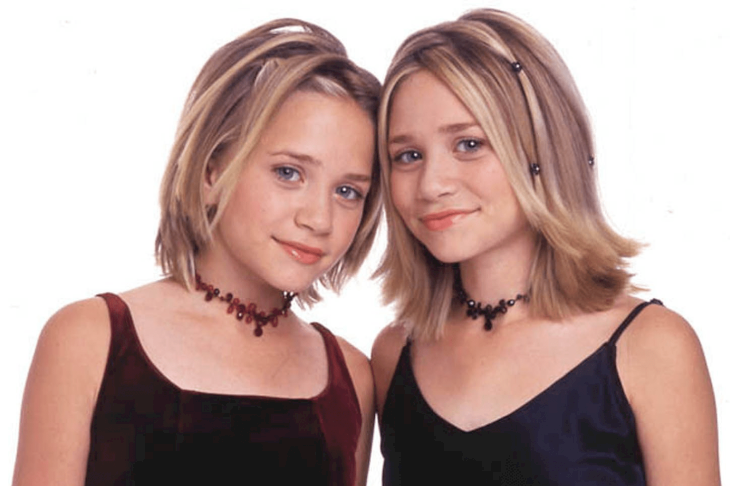 ---
ALL WORK AND NO PLAY
Looking back on her childhood in a 2010 interview for Marie Claire, Mary-Kate seemed sad about it. She said she "wouldn't wish [her] upbringing on anyone" and compared being a child actress to being a "little monkey performer." We can't even imagine what it must have been like.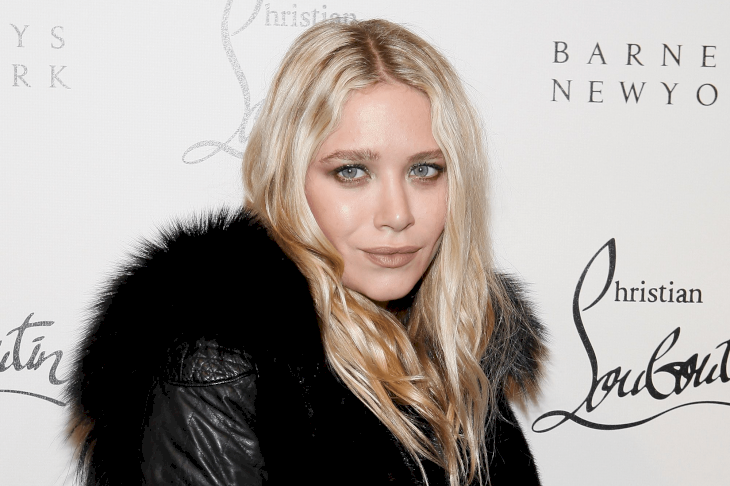 ---
Ashley too, expressed ambiguous feelings about that period of time, "It was almost like I was in the army. School, work, homework, fly to New York, get in at 2 in the morning, do a morning show at 5 am, then another one at 7, then a radio interview at 10, you know?"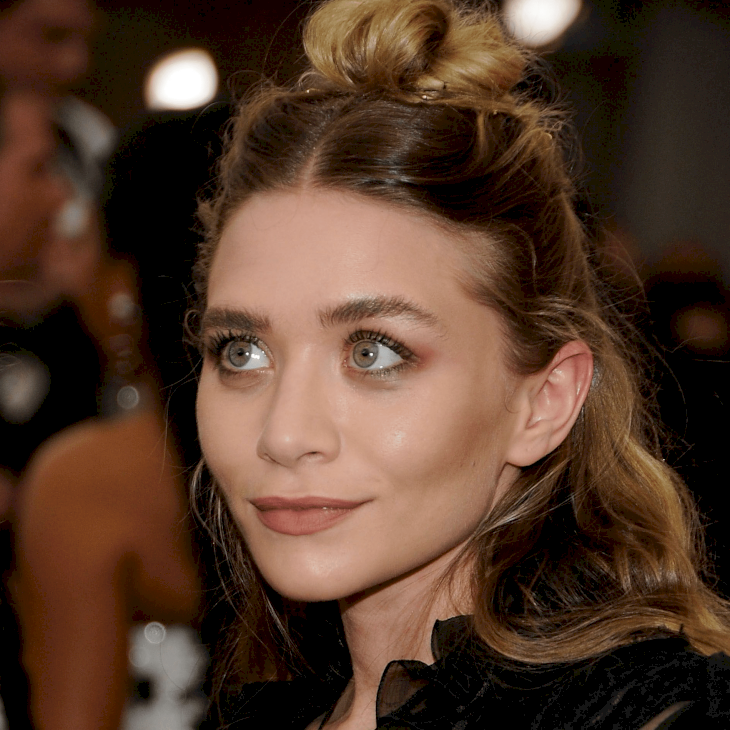 ---
Fame and success at such a young age hit the Olsen family hard. Dave and Jarnette, the parents of the twins and their siblings Trent and Elizabeth Olsen, aka the Scarlet Witch of the Avengers, seemed to have different views on how to manage their daughters' rapidly growing career.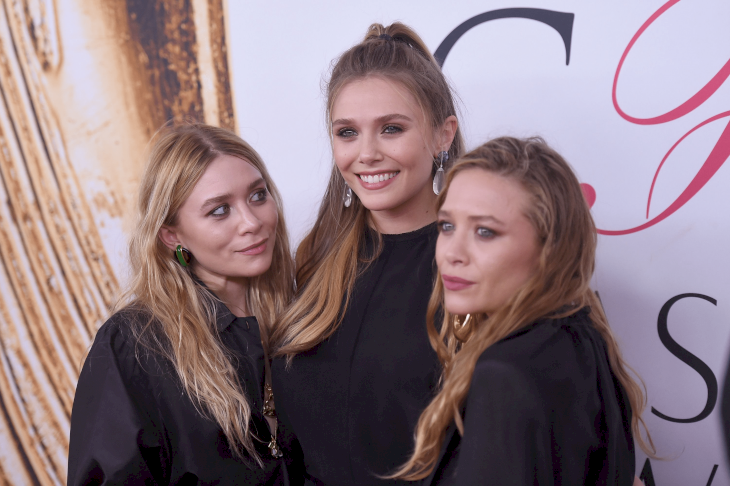 ---
The couple separated when the girls were 8 - right when Full House ended, making them lose both a real-life and an on-screen family at the same time. Dave remarried shortly after, acquiring a new family. Reportedly, Mary-Kate was the Maid of Honour at her father's wedding, while Ashley ignored the event, staying by her mother's side.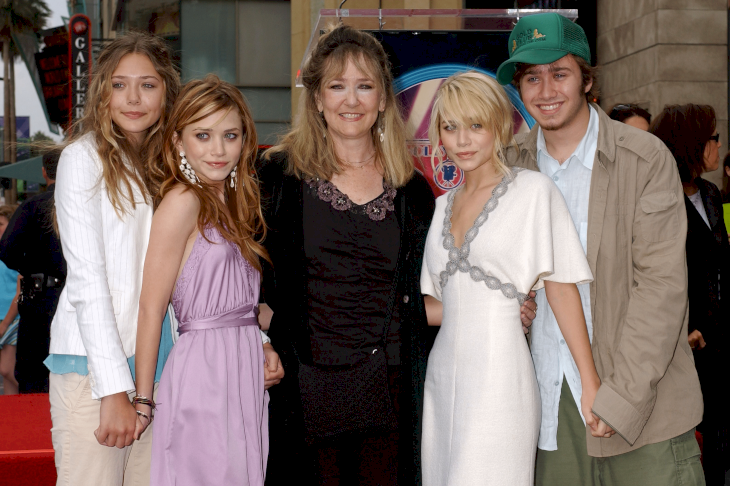 ---
BYE BYE HOLLYWOOD
Though the girls' dad left their family nest, it was he who had been managing their business, developing the twins' brand as they grew up. Obsessive fans and intrusive paparazzi were putting their pressure on the Olsen teenagers. Tabloids speculated about Mary-Kate's struggles, while Ashley confronted National Enquirer for depicting her in a scandal.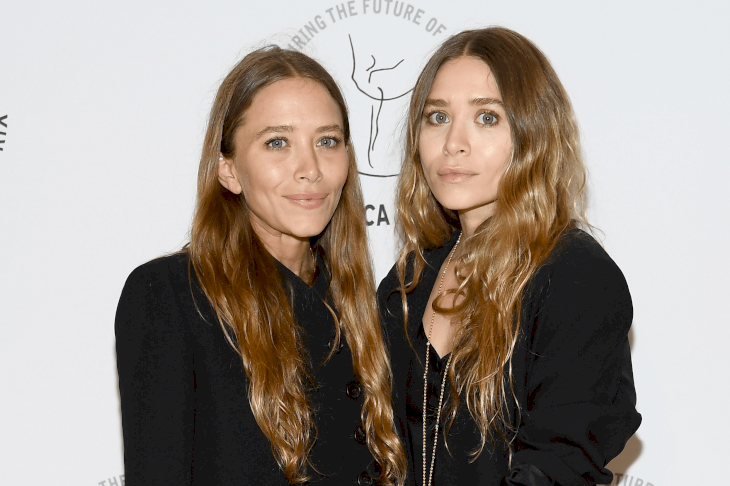 ---
After stepping out of her battle, Mary-Kate said, "I think it's important that what anybody goes through — and I'm not saying that it's true or not true — you realize it's part of growing up. Everybody is going to go through hard times. It's a part of life." By their twenties, the Olsens had quit acting.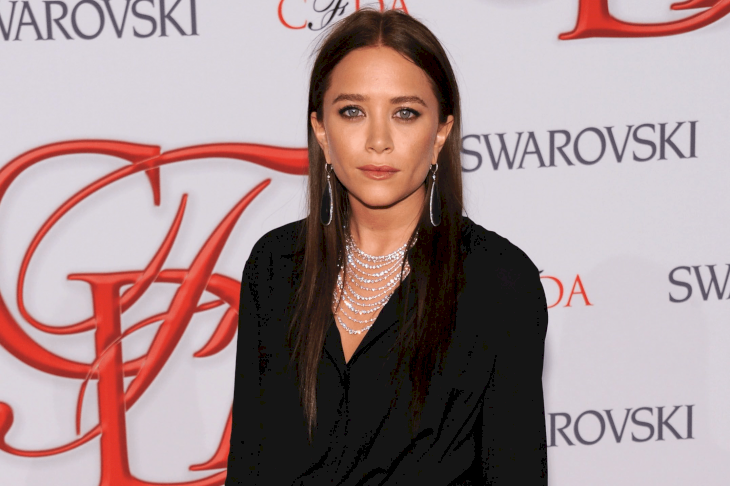 ---
Despite all the struggles they went through, the sisters grew into fashion moguls with immense influence and billions of dollars in their bank accounts. But what about their personal lives? It seems like the Olsen twins are not only similar in looks, but also mirror each other's tastes when it comes to romantic partners.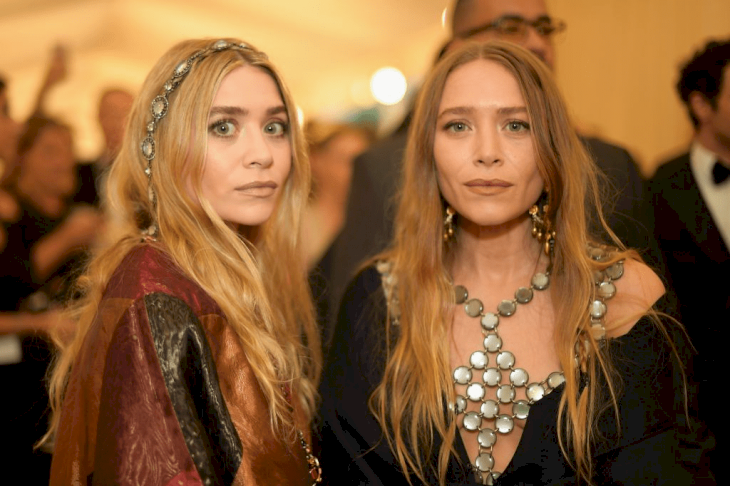 ---
The dating histories of both the twins developed quite similarly - from iconic young actors and eligible heirs to bankers and financiers shockingly older than the twin designers. Now let's dive into each sister's love life. Let's start with Ashley as the older of the two - well, two minutes older.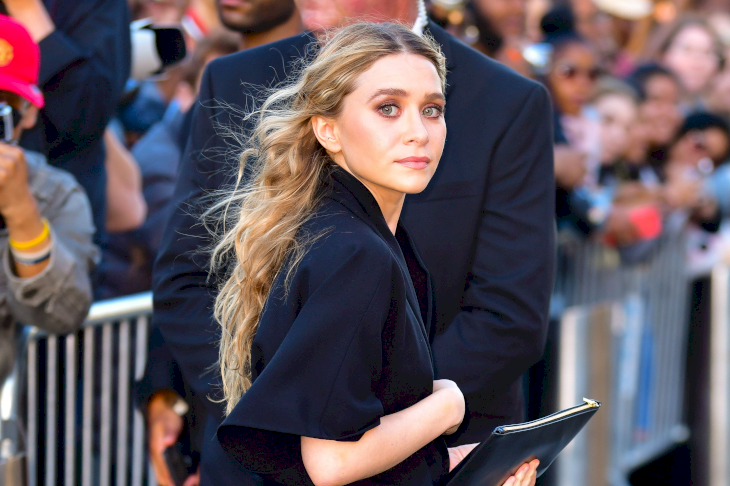 ---
ASHLEY: THE IT GIRL
Being a high-profile celebrity, spinning in circles of the famous and beautiful, Ashley had her pick of beaus. Like the compelling actor and musician Jared Leto, whom she was spotted with on several occasions and supposedly seen kissing at a nightclub. 
---
But Jared Leto wasn't Ashley's first love. So, who was it? It was none other than, Matt Kaplan, the former Columbia University quarterback. She dated Kaplan for three whole years but sadly, it wasn't meant to be. He ended up marrying actress Claire Holt of The Vampire Diaries fame, for a short time.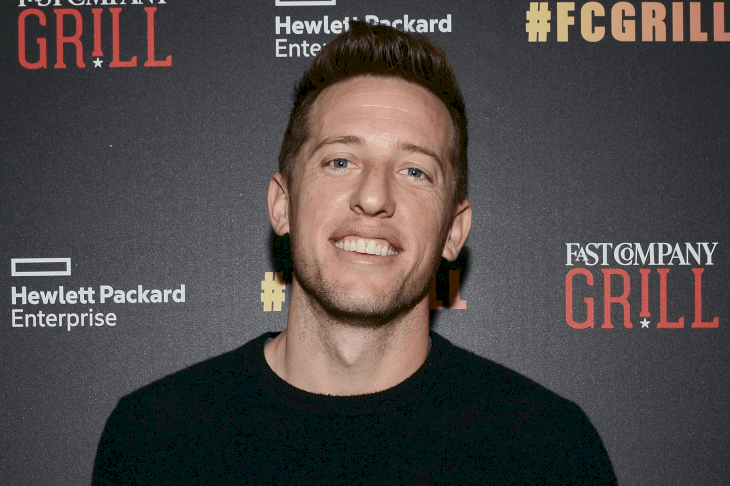 ---
Ashley also got involved with the nightclub and restaurant owner, Scott Sartiano, as well as the Tsubi Jeans CEO, Greg Chait. She then was in a three-year relationship with The Hangover star, Justin Bartha. It was rumored to be leading to marriage, but it never happened. Ashley's love life then took a peculiar turn - she started dating older men.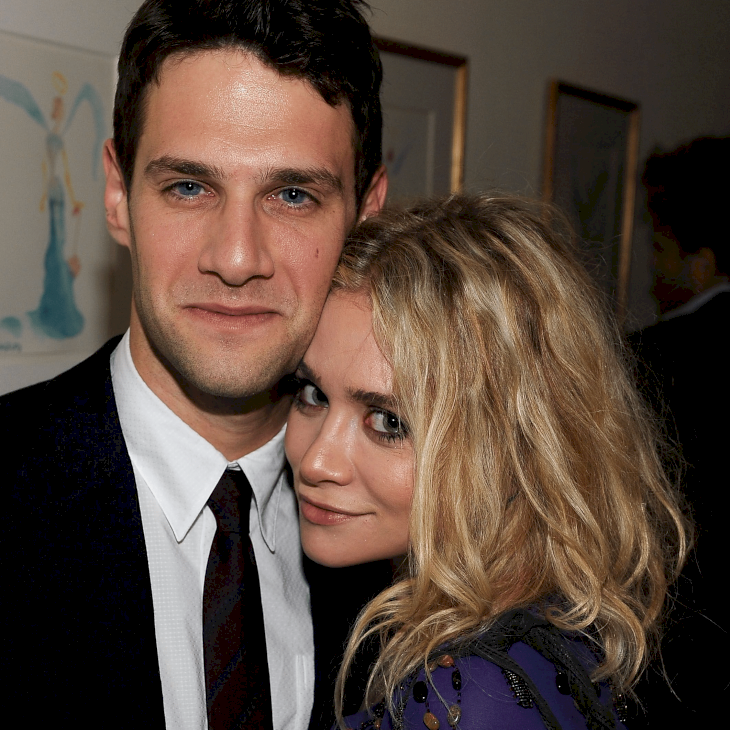 ---
ROAD TO 'OLDER MEN'
By older, we mean so much older, that it raised eyebrows. Ashley had already mingled with older men before Bartha when she had a fling with the cyclist Lance Armstrong. He's 15 years older than her! But that wrapped up pretty fast when he took the strong advice to stop dating the 21-year-old, so as not to ruin his image. 
---
The real deal began with David Schulte, the CEO of Oliver Peoples, who is 17 years older than the Olsen sister. Though they only dated for several months, it looks like they stayed friends, as 2 years later, Schulte became the president of the Olsen twins' fashion brand, The Row till 2019.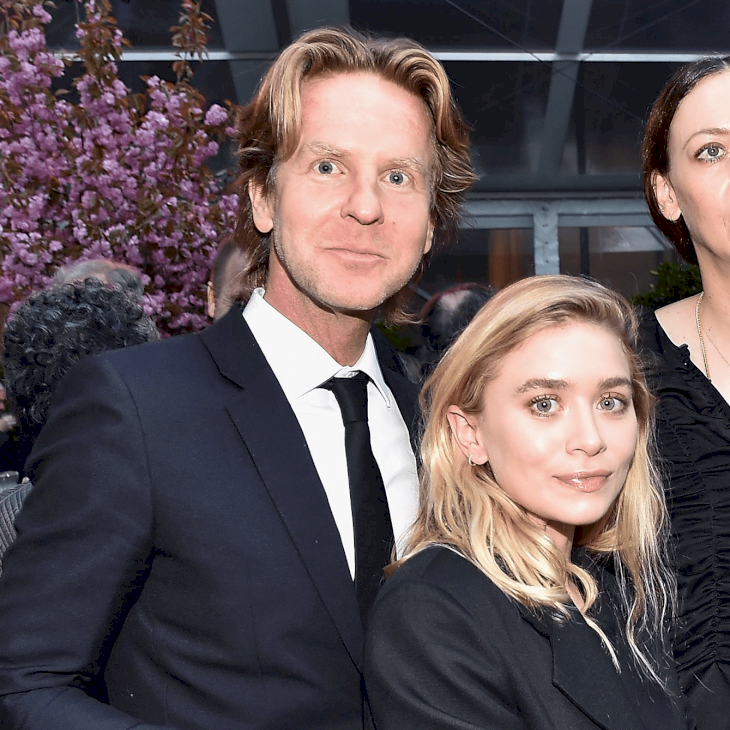 ---
The former child actress was then caught in several cozy pics with director Bennett Miller, 20 years older than her, which gave the impression they were dating. Ashley was also briefly linked to George Condo, the New York City-based artist, 29 years older than her. And then came Richard Sachs, the financier and art dealer, 28 years older than Ashley.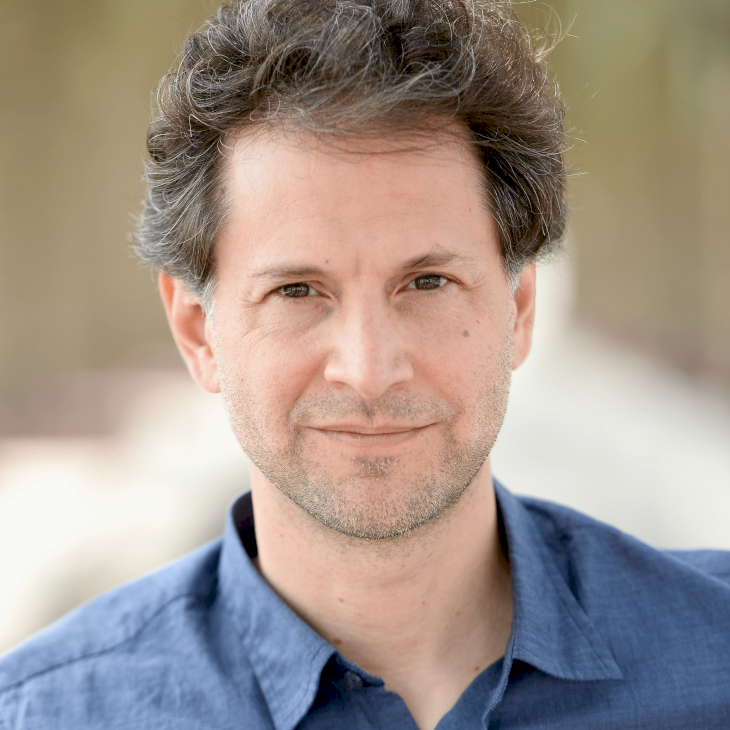 ---
HOLIDAYING WITH SACHS
The paparazzi spotted the couple kissing at the NY Knicks game ... Soon, their relationship started getting serious. They even went on double dates with none other than Ashley's sister, Mary-Kate, and her suitor, Olivier Sarkozy, who's much older than her, too. Quite a coincidence, huh? We'll get to them soon.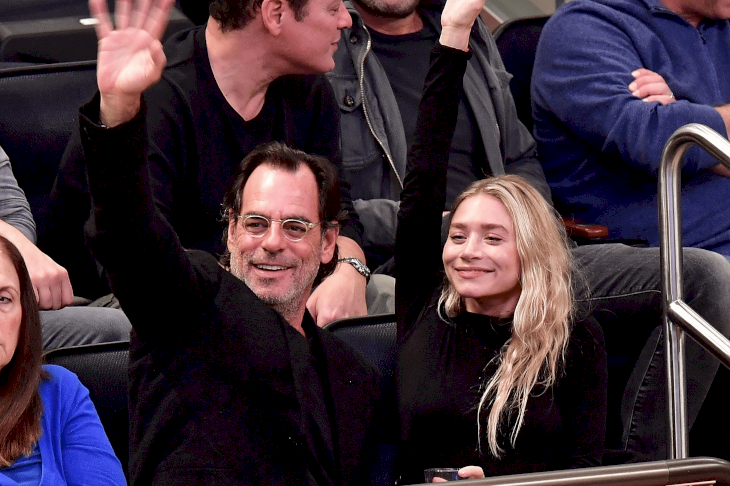 ---
Back to Ash and Rich - they also spent Thanksgiving and New Year's together in St. Barts. Sachs even attended Ashley's close friend's wedding as her date. Still, all the heart-warming holidays, relaxing outings, and people's guesses on Sachs being the one for Ashley couldn't keep the couple from calling it quits five months later.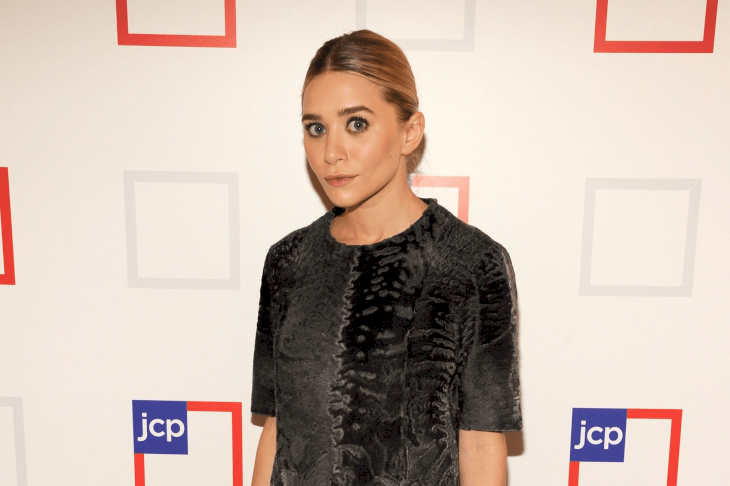 ---
According to Us Weekly, the fashion entrepreneur simply wanted more time to focus on her clothing line. So, are 'older men' Ashley's type now? But what about her twin? Let's find out about the love life of Mary-Kate, who didn't keep up with the number of her sister's older dates, but definitely set the bar high by marrying one.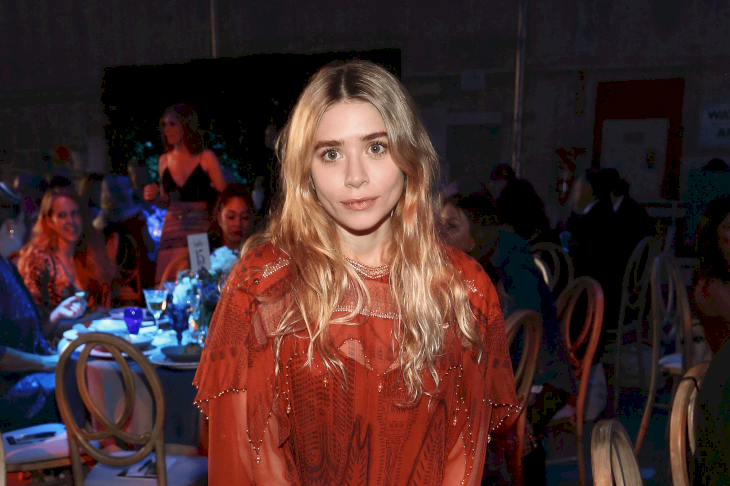 ---
MARY-KATE'S ALL GROWN UP
Mary-Kate was never into celebrities, preferring creative men or heirs to some industry empires. She started out with the future indie film director, Max Winkler, the son of a famous actor. Later, she went around with Genetic Denim founder, Ali Fatourechi, and only then got into her first serious relationship with David Katzenberg, the son of Dreamworks co-founder.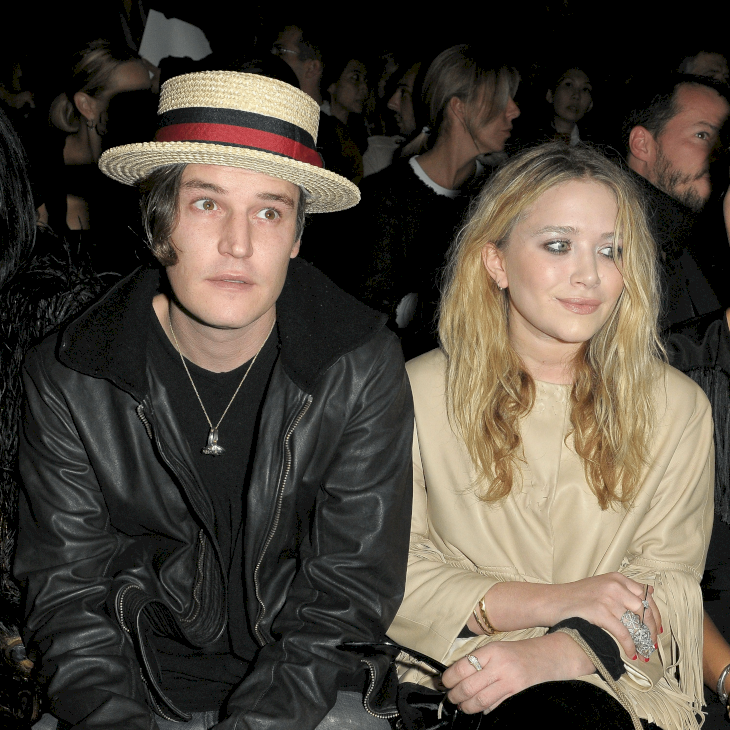 ---
The kind-hearted, young man even supported Mary-Kate through her recovery from an eating disorder, including a six-week stay at a treatment center. They parted ways however when they both decided to study in different cities. Mary-Kate's 'heir list' started with Stavros Niarchos III and ended after five months, with the Greek shipping heir going on to date Paris Hilton.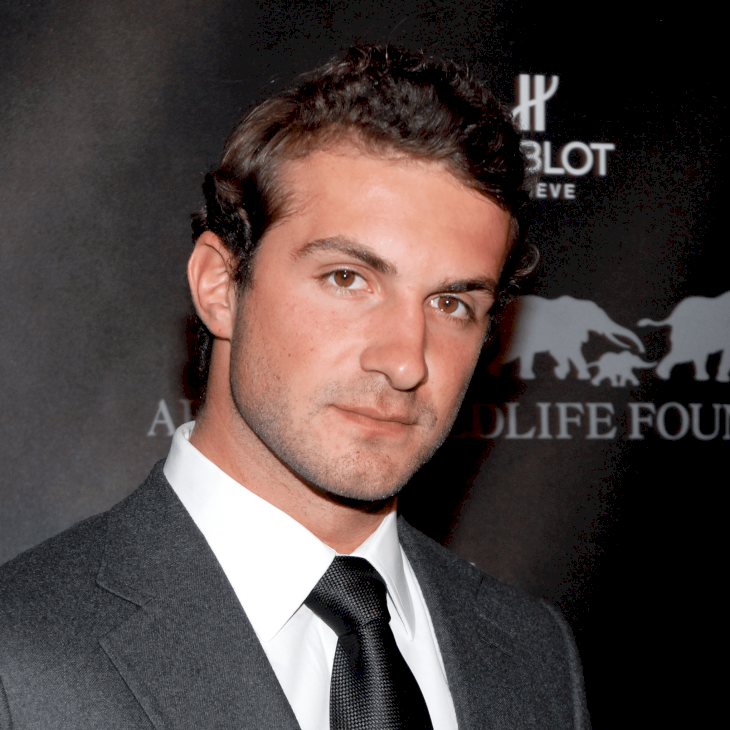 ---
Quite sad, since Mary-Kate and Hilton were friends, and it was Mary-Kate who introduced them. The breakup made Olsen leave school in New York and move to Los Angeles. She confessed to missing Niarchos and added that Hilton and her "always only had nice things to say about each other. Now I guess you can tell we're not talking." 
---
WHY SO SERIOUS?
Mary-Kate moved on to date Max Snow —photographer, oil heir, and nephew of Uma Thurman. She also had a fling with the sole heir to the billion-dollar Fiat dynasty, Lapo Elkann, but not before Heath Ledger. It was rumored that she'd dated the actor, who played the Joker - similar to her twin! Remember Leto as the Joker in Suicide Squad?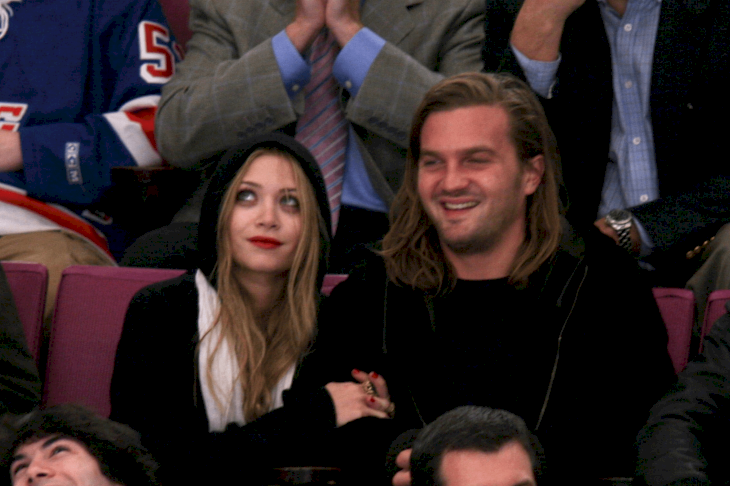 ---
Reportedly, Mary-Kate and Ledger had been casually dating for three months before his unexpected demise. Eyewitnesses told People that Mary-Kate had made him laugh a lot and that they loved to go out together, just hang out, talk about scripts and showbiz, "but neither were particularly interested in making it exclusive."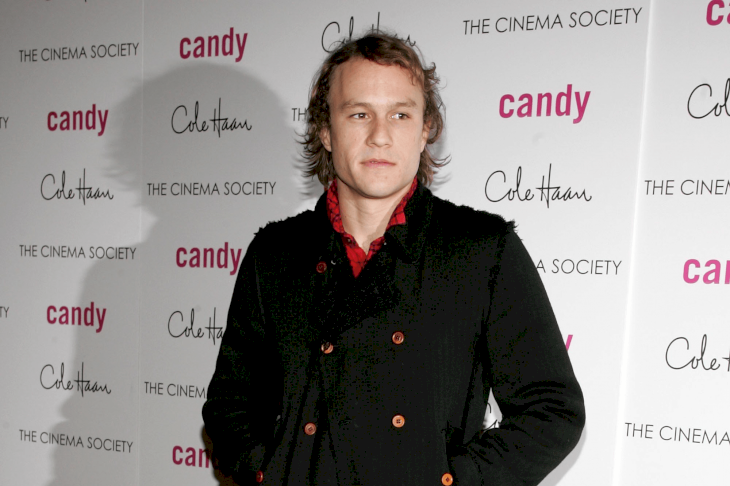 ---
The masseuse who found Ledger that tragic morning, first dialed Mary-Kate from his cell and afterward 911. Such actions say a lot about the relationship between the two. The next serious relationship of the twin designer was with pop-art artist, Nate Lowman and lasted for 2 years. Shortly after their split, she was seen with another contemporary artist, Dustin Yellin. 
---
FROM ELIGIBLE BACHELORS TO MR. BIG
Still, neither artistic souls nor wealthy bachelors stayed long enough in Mary-Kate's life to put a ring on her finger. Until the respectable Monsieur Pierre Olivier Sarkozy, who turned out to be the Mr. Big in Mary-Kate's life. He happens to be the half-brother of the former French President, Nicolas Sarkozy! 
---
A banker and a billionaire, Olivier Sarkozy is 17 years older and way taller than Mary-Kate. It seemed quite an unexpected match for the young, tiny fashionista. Makes us think of Mary-Kate mirroring her twin at this point, right? Their relationship grew serious pretty fast. It was rumored that Sarkozy proposed to Mary-Kate several times.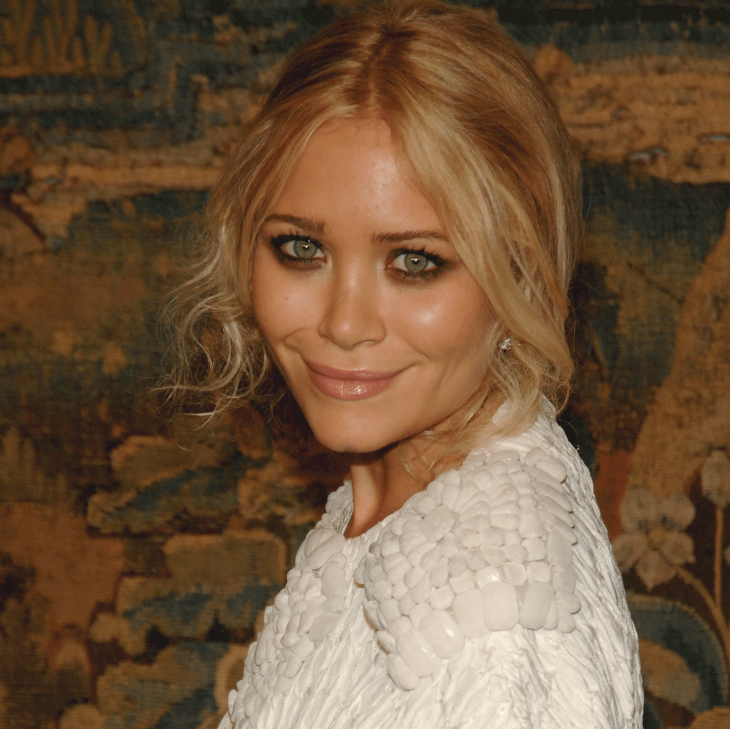 ---
Finally, after two years of dating, she accepted the proof of his solid intentions — a massive engagement ring that cost $81,250. Wow, that's a convincing rock! In 2015 the couple tied the knot in an intimate celebration, where guests were treated with huge bowls full of…wait for it…cigarettes! That's weird.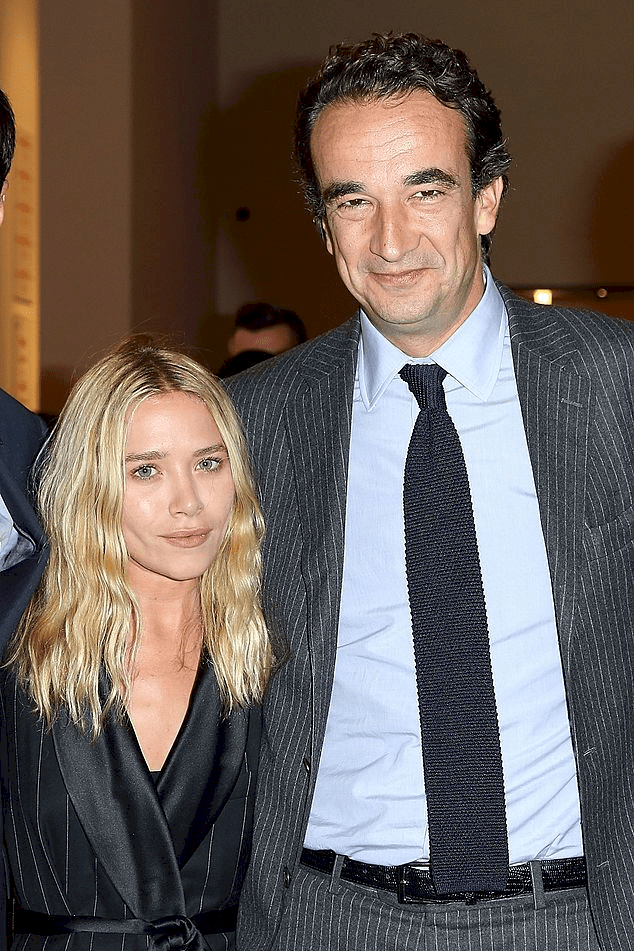 ---
They were smoking the whole night through. What a slap in the face of health-freaks! Some insiders said that Olsen's family adored Sarkozy and that Mary-Kate was making him a better father. She was thinking of having a child of their own while doing her best to become a good stepmother to Sarkozy's two teenage kids from his previous marriage.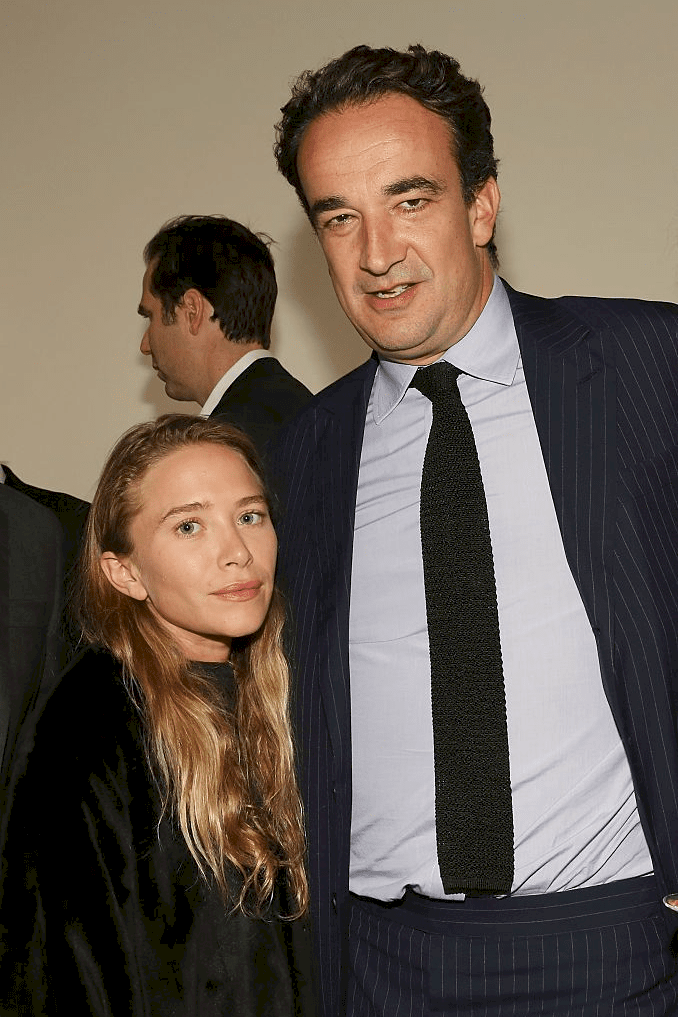 ---
NOTHING LASTS FOREVER
Nothing foreshadowed calamity till April of 2020 when Mary-Kate wanted to part ways with her husband. Due to the pandemic-induced lockdown, she was denied. Sarkozy's team tried to force her out of their shared apartment, scaring the actress turned designer.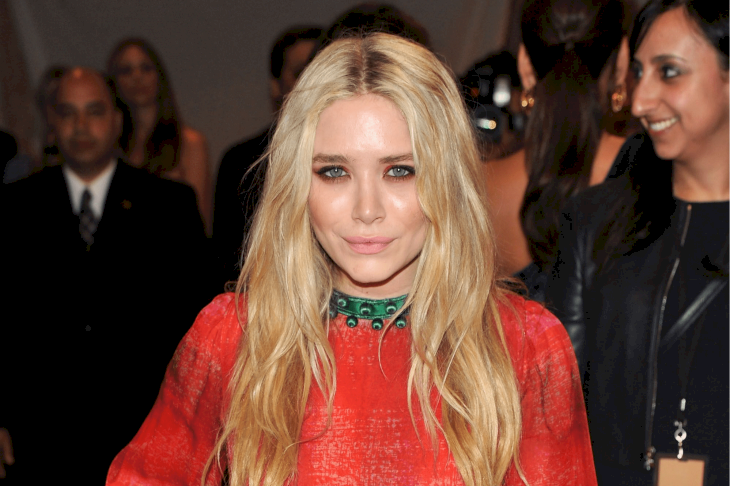 ---
People got a copy of Mary-Kate's statement where she claimed, "I am petrified that my husband is trying to deprive me of the home that we have lived in and if he is successful, I will not only lose my home but I risk losing my personal property as well." Luckily, at the end of May, Mary-Kate finally got her freedom.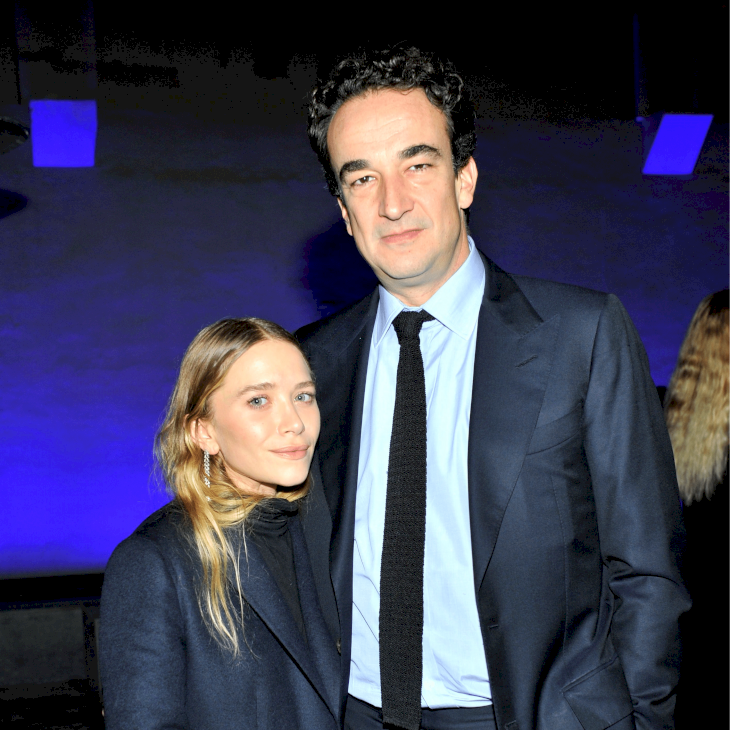 ---
Later, different sources suggested that "the spouses started to move away from each other" long before the separation because of extremely different lifestyles and disagreements over their future. Some assumed the final straw was when Sarkozy moved his ex-wife Charlotte and their children into their mansion for the lockdown.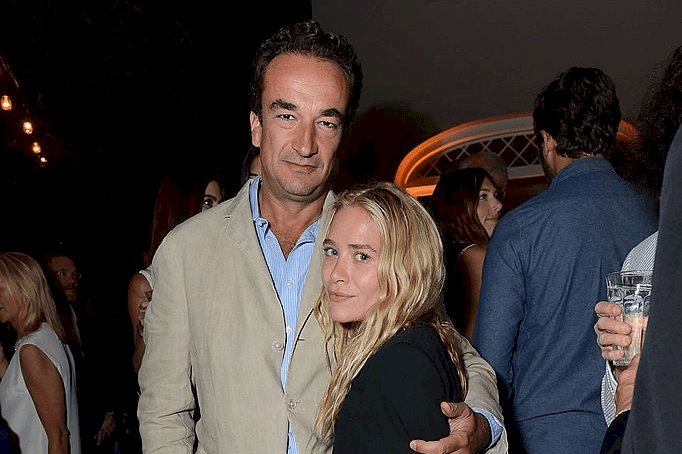 ---
A NEW CHAPTER
The newly-single, successful designer is ready to mingle! Recently, Mary-Kate Olsen has been spotted having fun here and there and even flirting with a mysterious stranger. Nice! But she isn't ready for anything serious and no wonder, after all, she's been through a lot!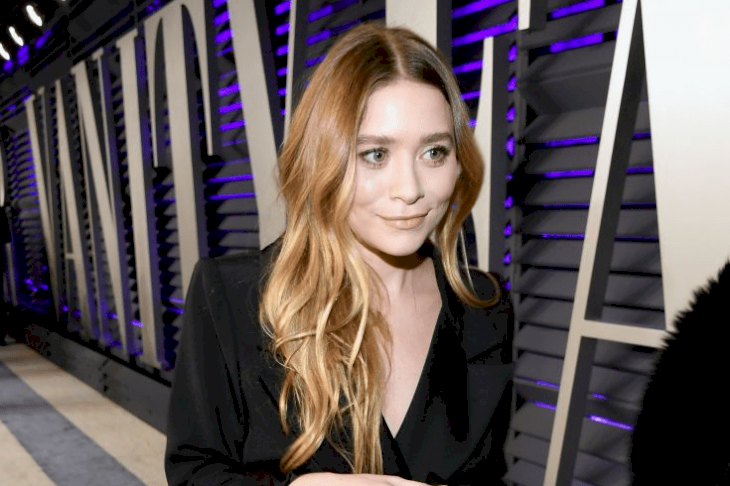 ---
As for Ashley, she moved on from her older men back in 2017, when she quietly got together with her long-time friend, Louis Eisner. This time her boyfriend is 2 years younger than her! The couple is still very much in love. There were rumors that the young artist had proposed, but there's no confirmation.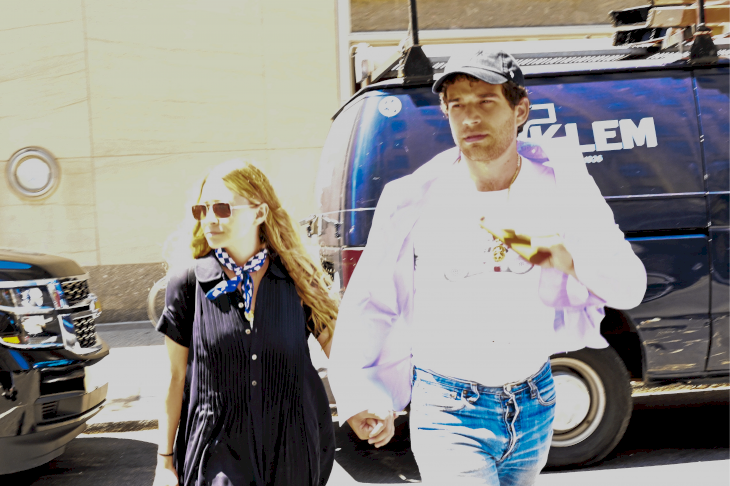 ---
No matter what is happening in their love lives, Mary-Kate and Ashley are always close to each other and keep the world fashionable through their hard work at The Row. Now, what do you think about the twins dating men so much older than them? Were they a good match for the Olsen twins?
ⓘ The information in this article is not intended or implied to be a substitute for professional medical advice, diagnosis or treatment. All content, including text, and images contained on, or available through this ENG.AMOMAMA.COM is for general information purposes only. ENG.AMOMAMA.COM does not take responsibility for any action taken as a result of reading this article. Before undertaking any course of treatment please consult with your healthcare provider.
ⓘ We at ENG.AMOMAMA.COM do our best to give you the most updated news regarding the COVID-19 pandemic, but the situation is constantly changing. We encourage readers to refer to the online updates from CDС, WHO, or Local Health Departments to stay updated. Take care!