Billie Eilish: The Most Popular Teenager In The World
From being a regular teenager to becoming one of the most popular singers in the world, Billie Eilish has shown time and time again that she doesn't want to be a regular pop-singer. In this article, we will be discovering what her life has been like so far, as well as try to understand the reasons behind her success.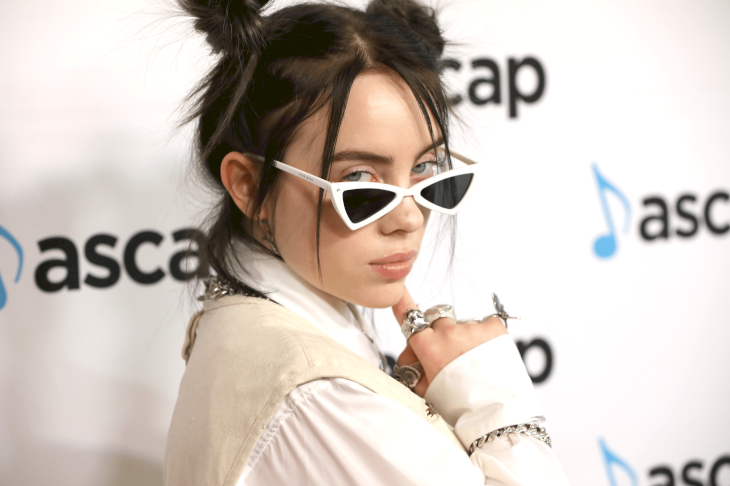 ---
THE RISE TO STARDOM
Billie Eilish's success began in 2015, when she first uploaded one song to SoundCloud, a platform where artists can share their work. This song, which is titled "Ocean Eyes" was listened to over 40 million times and opened the doors to the success she is now enjoying.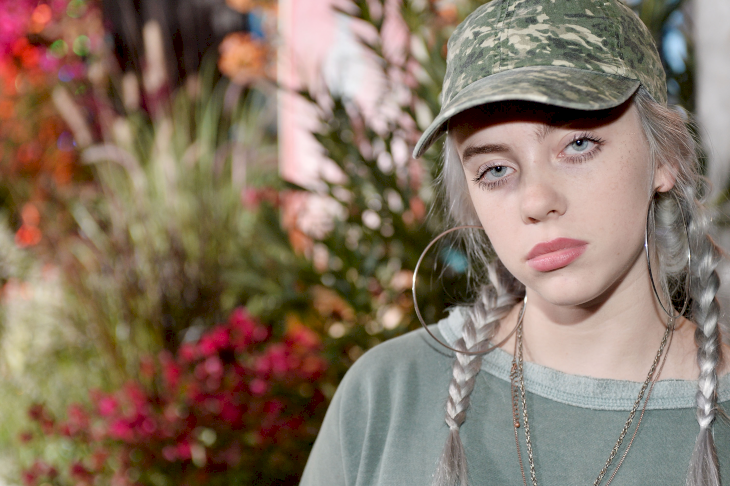 Five years have passed and the singer has released over 25 singles, one studio album, and one live album. 2019 was the year her debut album "When We All Fall Asleep, Where Do We Go?" was released, and it quickly rose to the top of the charts in countries across the world, including the US, UK, Canada and Australia.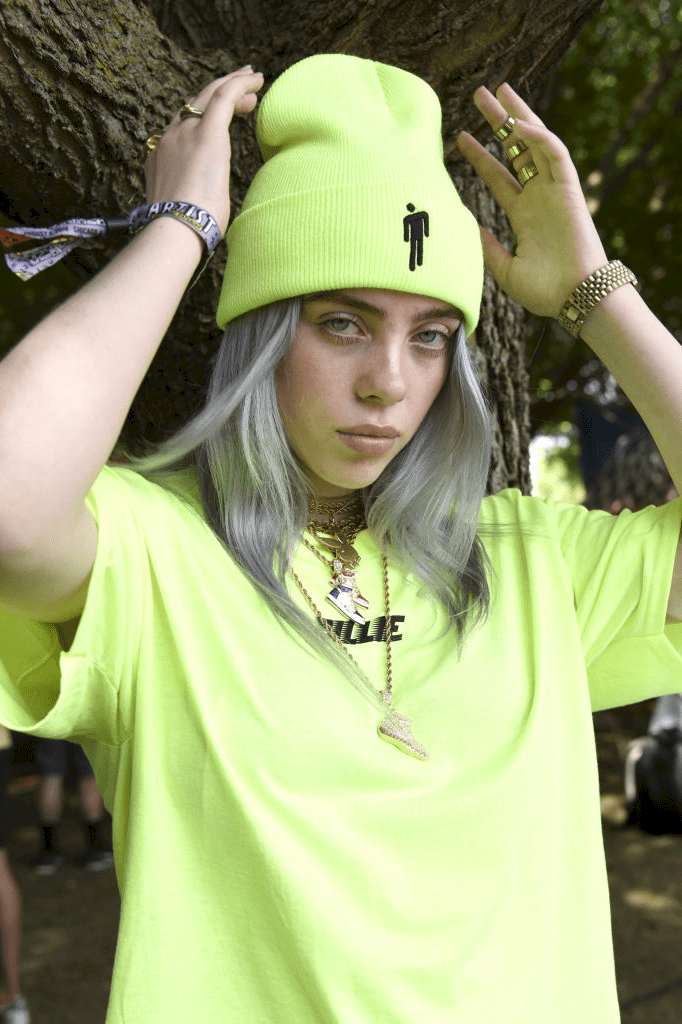 ---
WHO IS BILLIE?
Born on December 18th, 2001, in Los Angeles, Billie Eilish grew up in the Highland Park neighborhood of the city. She was the youngest child of the family, having an older brother called Finneas, who also developed his career in the music industry.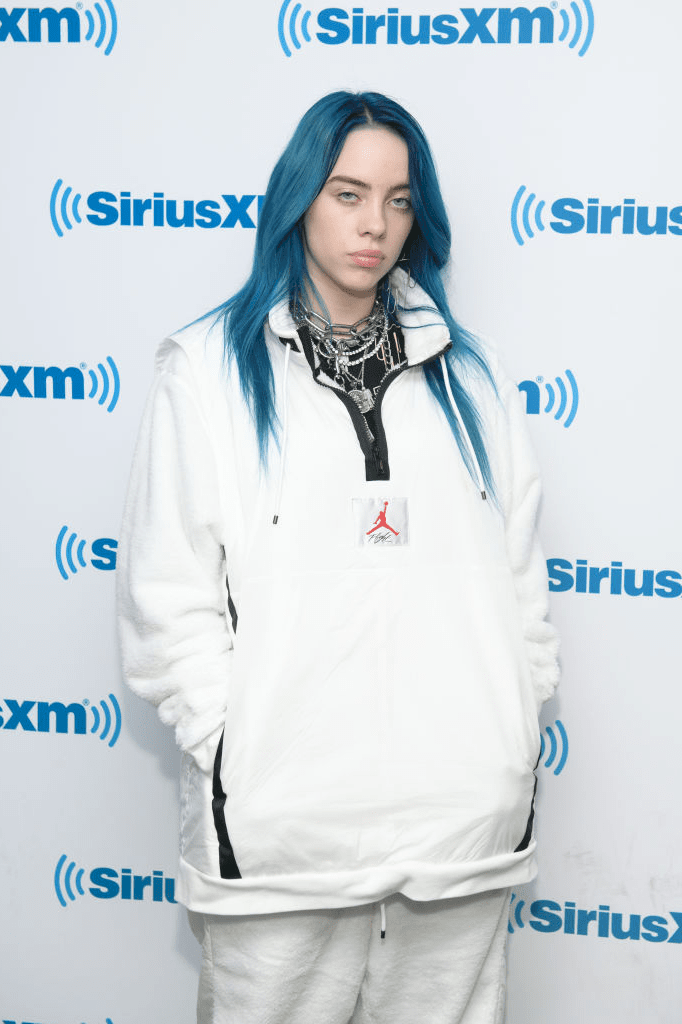 Being homeschooled, both Billie and Finneas were taught the basics of songwriting by their mother, and thoroughly encouraged by their parents to express themselves through art, be it music, dancing, or acting. It has been reported that Billie wrote her first song at the age of 11 for one of her mother's classes.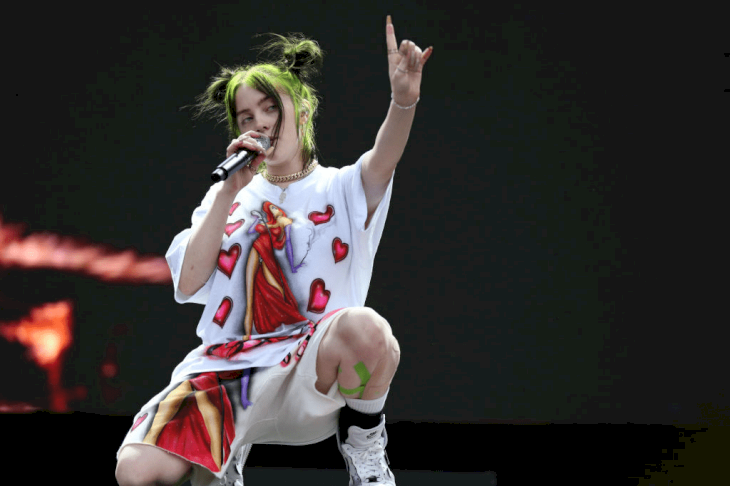 ---
FAMILY SUPPORT
Growing up into a family of artists has helped Billie Eilish become who she is today. Her mother, Maggie Baird, is a Broadway actress who studied theater and dance, and her brother Finneas is a singer-songwriter, record producer, and actor, mostly known for his role in the musical series "Glee".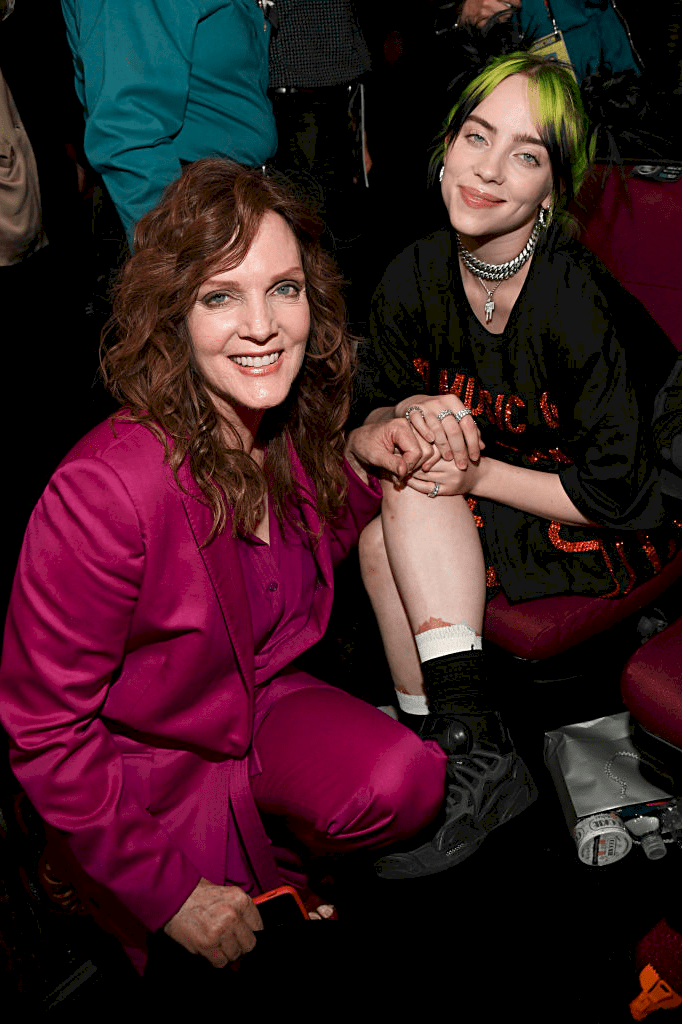 Finneas recent career has been focused towards music, and he had a very important role in helping Billie Eilish become the artist she is today. While he has some songs of his own, his most celebrated work is the one he did for his sister, having won six Grammy Awards, for his work on his sister's debut album.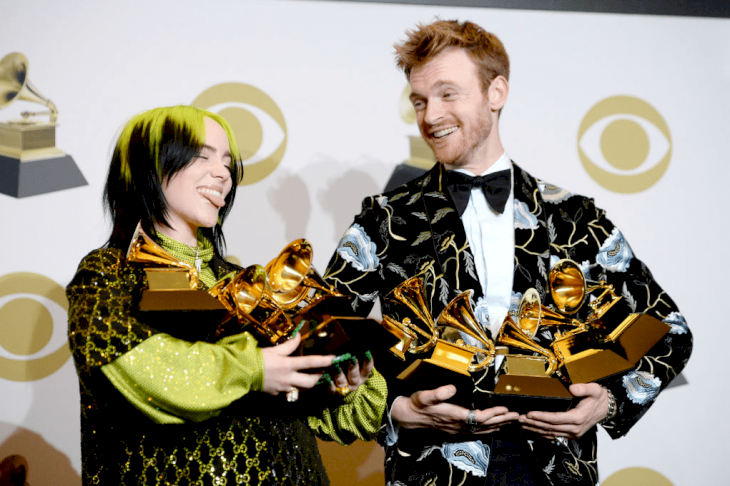 ---
A FAST GROWING CAREER
After releasing her first public song, "Ocean Eyes", Billie Eilish was signed to A&R company Platoon, which assisted her in the release of some popular songs, such as "When the Party's Over", "You Should See Me in a Crown", and "Come Out and Play".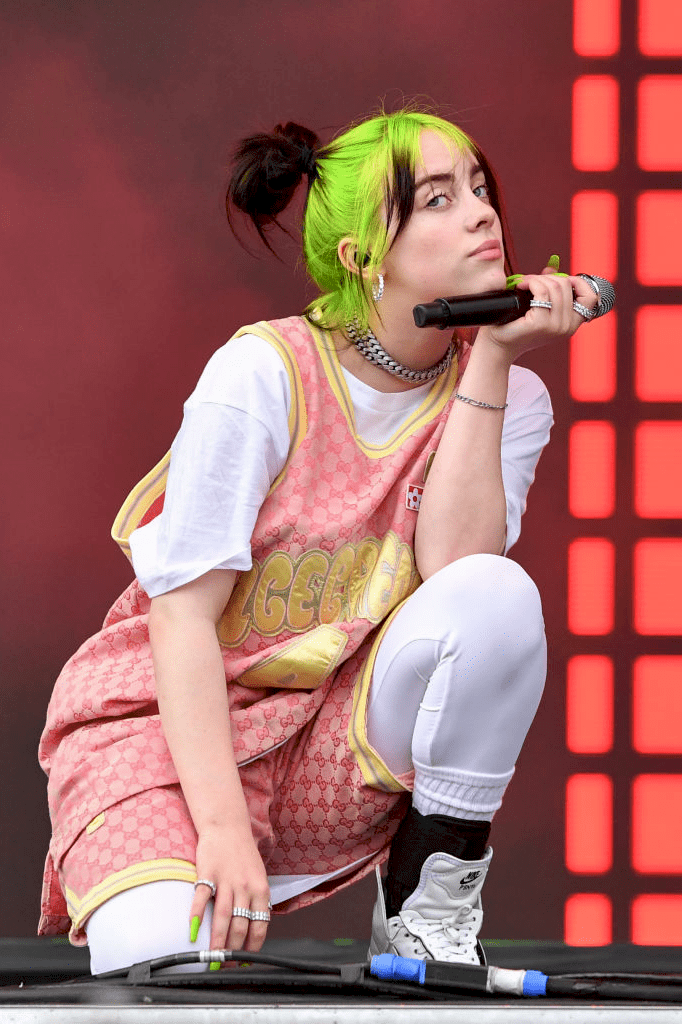 In 2016, the singer got signed to the label The Darkroom, an imprint of Interscope Records. Through their assistance and guidance, Eilish became the artist she is known as, focusing on aesthetic and personality rather than looks, which allowed her to quickly develop a following in the alternative music scene.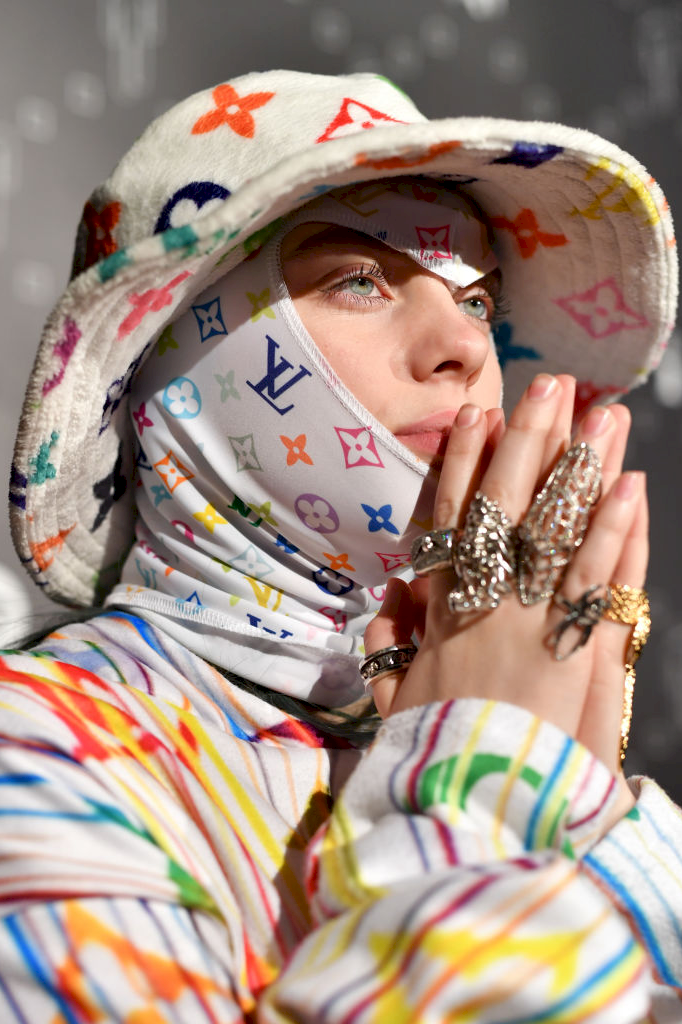 ---
RECOGNITION OF HER WORK
Billie Eilish is the youngest person to have achieved the four main Grammy Awards in the same year, having been nominated for and winning in the categories of "Best New Artist", "Record of the Year", "Song of the Year", and "Album of the Year". She was also the second person ever to achieve this feat, the first being Christopher Cross.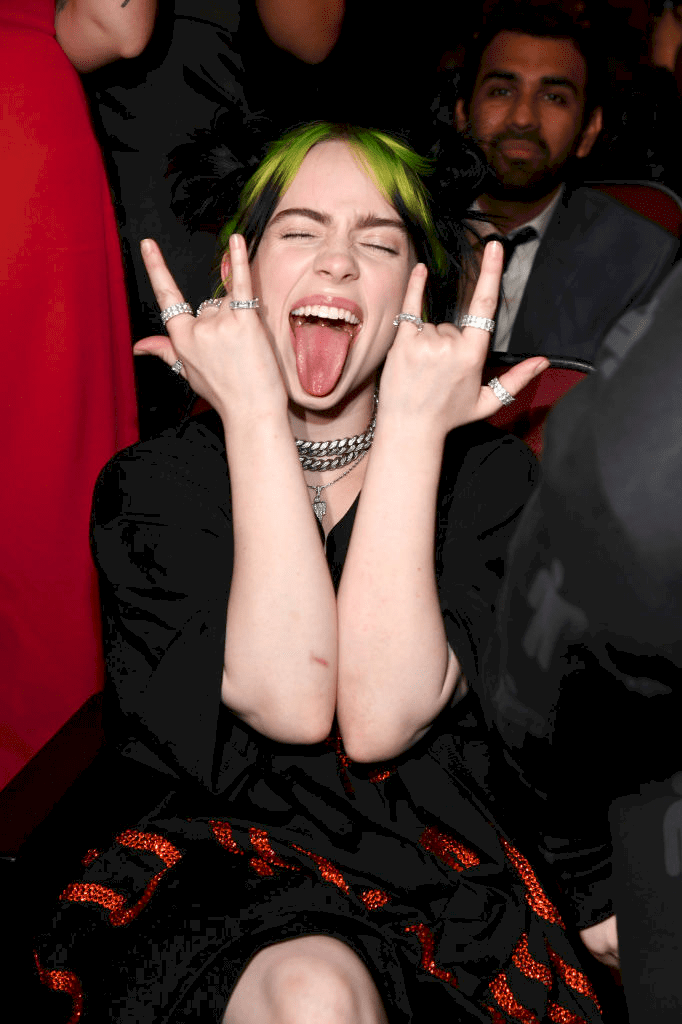 The singer received two American Music Awards, two Guinness World Records, three MTV Video Music Awards, and one Brit Award. She is on the top 25 of the biggest artists of the digital singles' era, having sold almost forty million singles in the US alone. Her debut album was the best performing album in the US on its release year.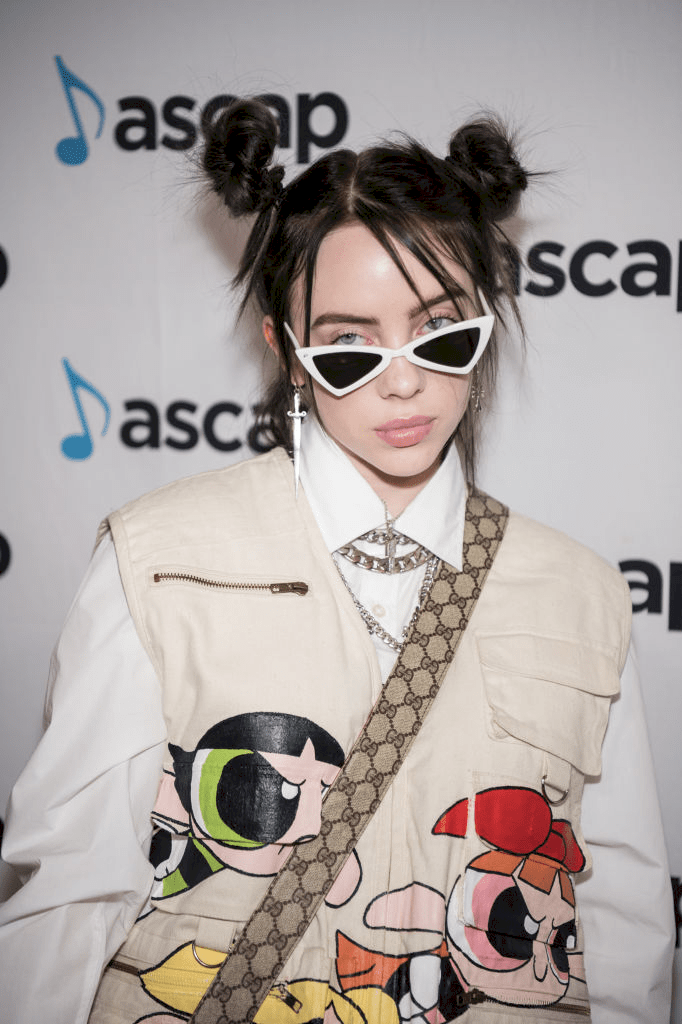 ---
WORLDWIDE RECOGNITION
Being one of the most popular artists in the world, Billie Eilish's debut album reached the number 1 in the UK charts, and it counts with six Billboard Hot 100 top 40 singles, including "When the Party's Over", "Bury a Friend", "Wish You Were Gay", "Xanny", "Everything I Wanted", and "Bad Guy". 
Eilish was also responsible for the theme song of the newest James Bond film by the name of "No Time to Die", which rose to the top of the charts in the UK. While her fame in the current year is unprecedented, she was no stranger to being famous, having a large following as early as 2017.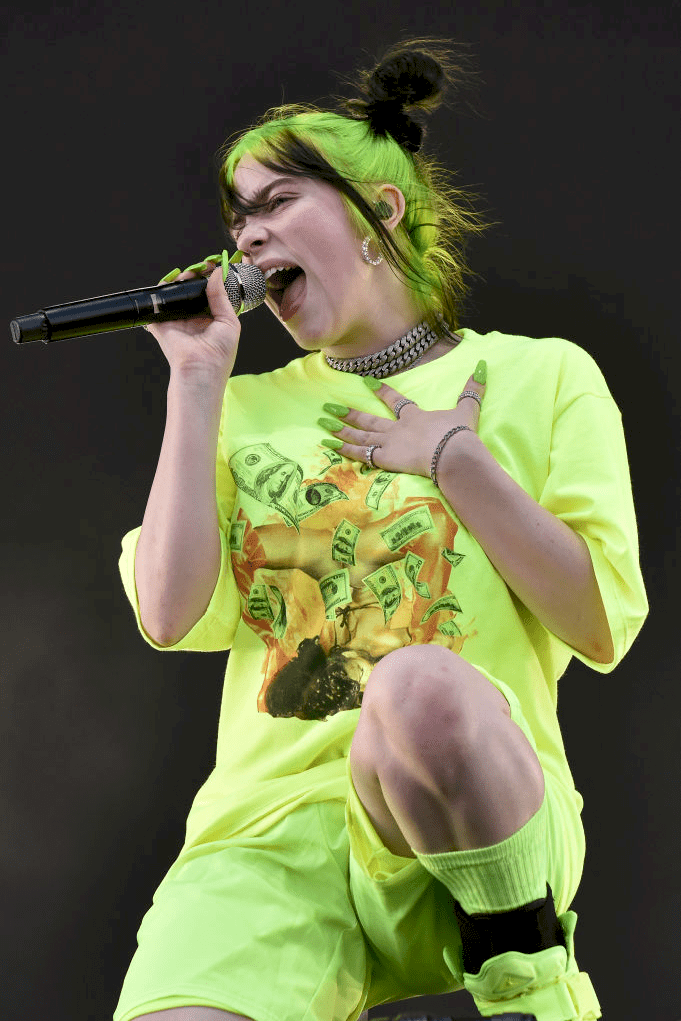 ---
WHEN WE ALL FALL ASLEEP, WHERE DO WE GO?
Starting her career as many young artists, through the power of social platforms, Eilish's debut album catapulted her to the level she is now. She is the first (and so far only) artist born in the new millennium to have reached the number one in the US.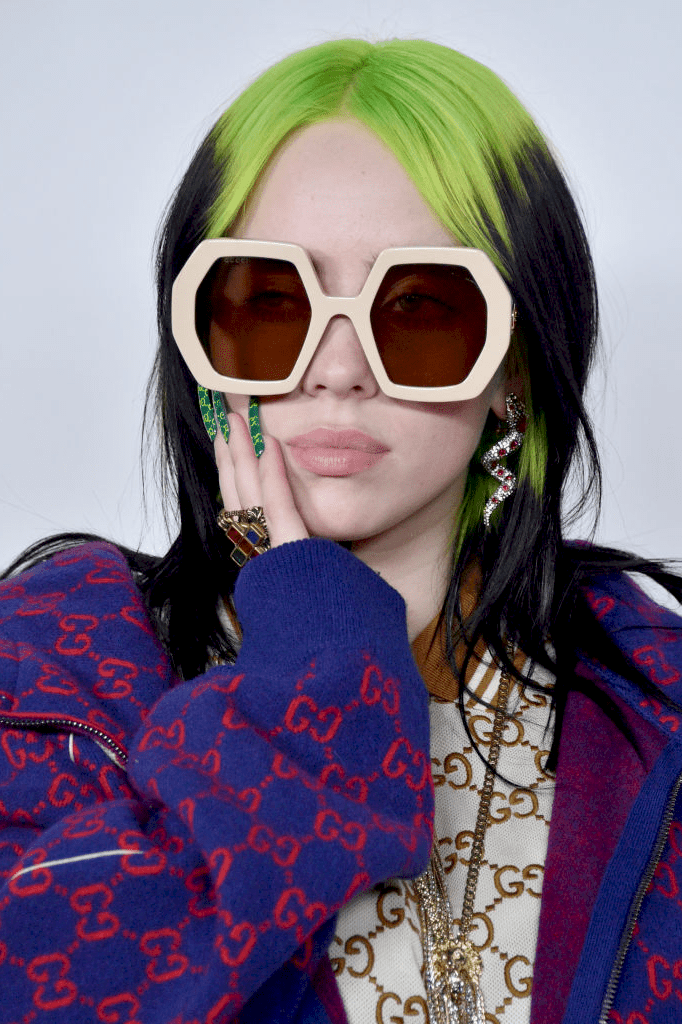 ---
NET WORTH
Being one of the most well-paid artists in the world, Billie Eilish has earned $50 million between June 2019 and June of the current year. While it is reported that her net worth is $25 million, the real figures might be higher than that.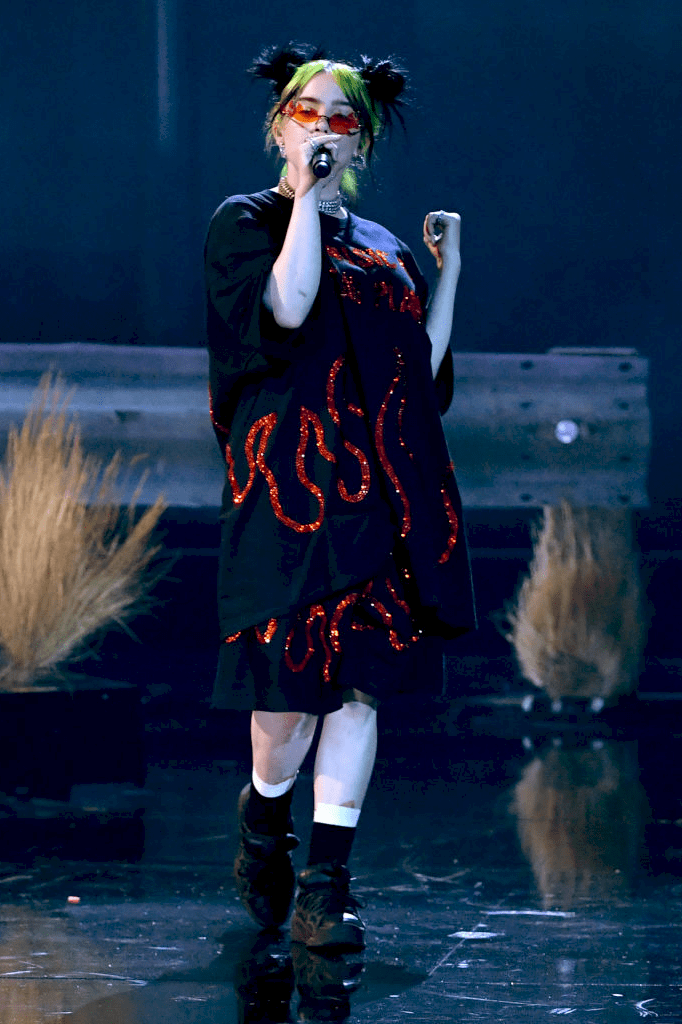 In fact, her work with Apple+ in the recent months has allowed her to earn $25 million with one single project, increasing her net worth two-fold. While there is still no set date to when this project will air, it is rumored to be in the upcoming months. Let's have a look at what it is about!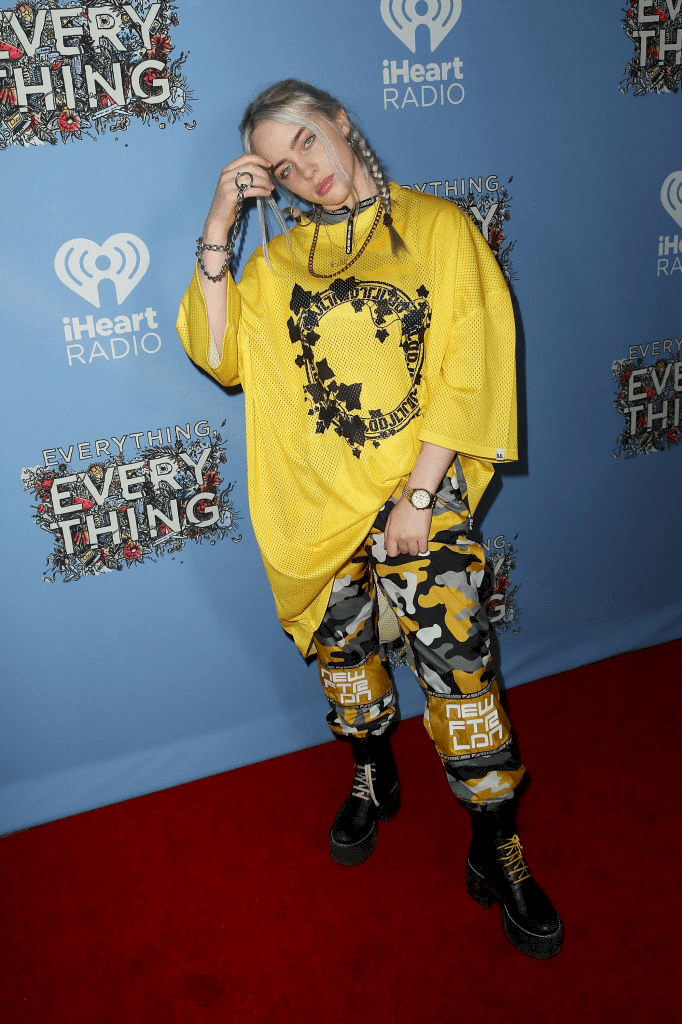 ---
BILLIE EILISH: THE WORLD'S A LITTLE BLURRY
Due to her rise to stardom, Billie Eilish made a partnership with Apple+ to develop a documentary about her life, showcasing the journey of her life and career from the early beginnings until the present. According to the reports, the documentary is already filmed and is expected to be debuted in early 2021.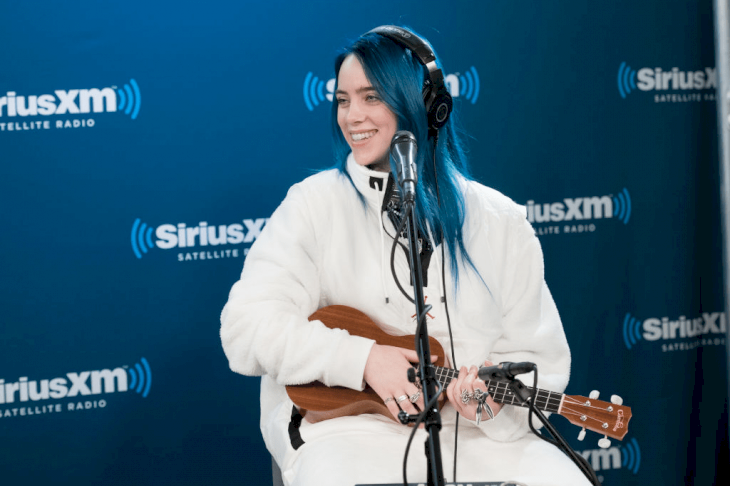 The production aims to showcase the private and personal life of the artist, demonstrating her relationships with friends and family members, as well many still-to-be-known behind-the-scenes moments from the public appearances she has made. Being a very private individual, fans are excited to be able to have a peak at her real life.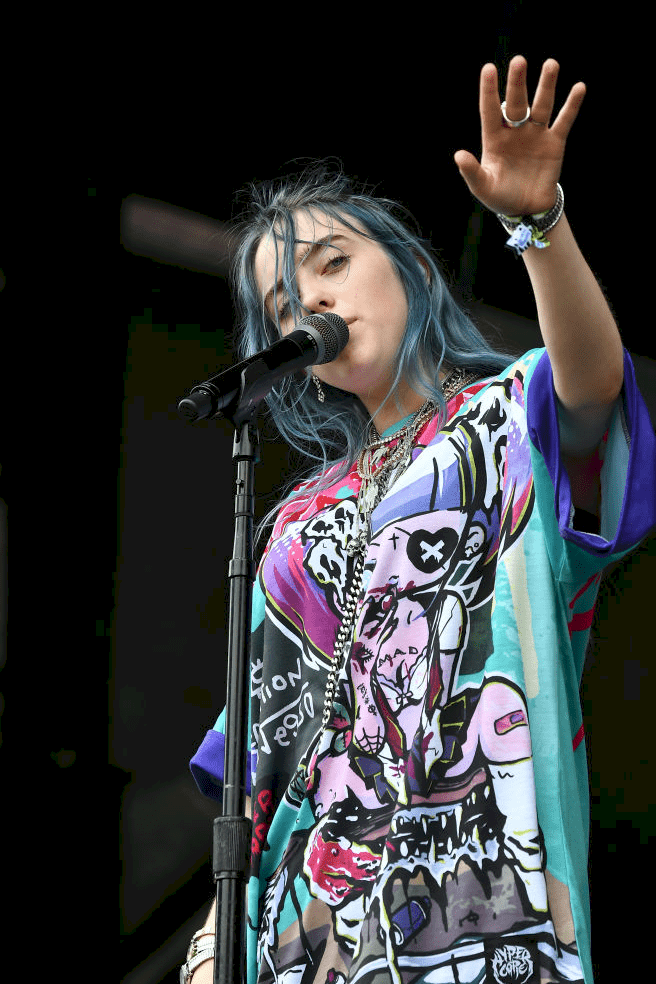 ---
PERSONAL LIFE
It is no secret that Billie Eilish wants to keep her personal life, especially in regard to dating, private. She has commented that the information she has let out to the public about her romantic life has backfired and that she regrets having shared it. As such, she aims to not commit the same mistake again.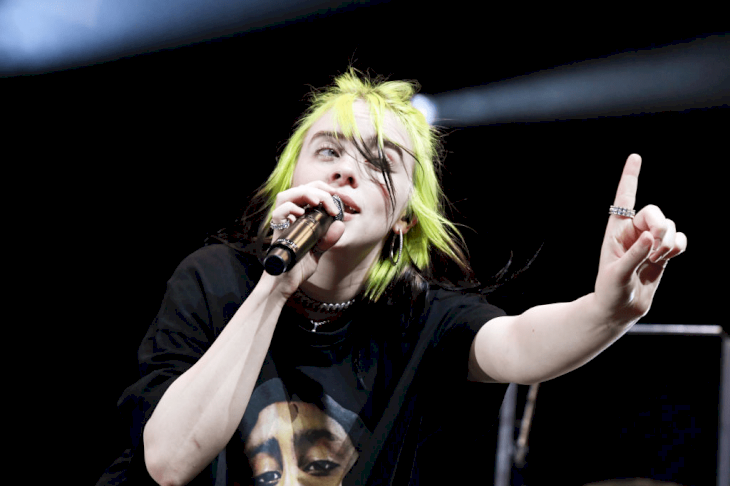 She shared that one of the main reasons she prefers to protect her personal details has to do with the experiences other famous people have had, especially when they announce their love life to the public and then the relationships don't work out. She confessed to being afraid of how the public will form opinions without having all the details.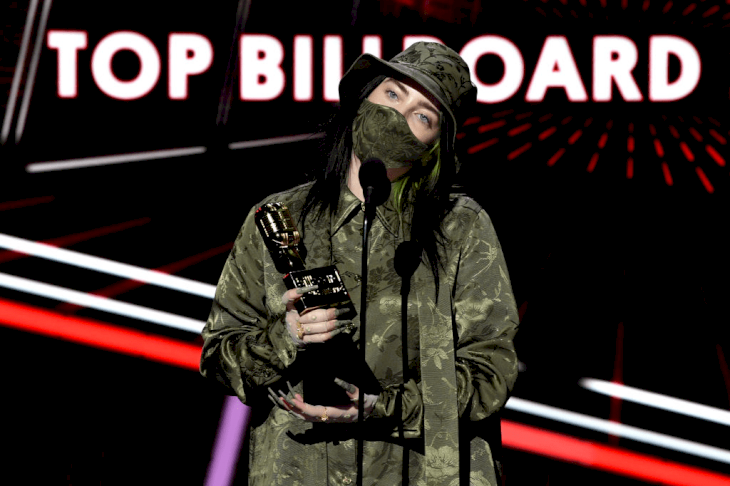 ---
BILLIE PREFERS TO BE ALONE
According to the singer herself, she finds that being in a relationship is not good for her, as she becomes a different person when she shares her life with a partner. She admitted that there might be someone for her in the future, however, for the time being she prefers to remain single.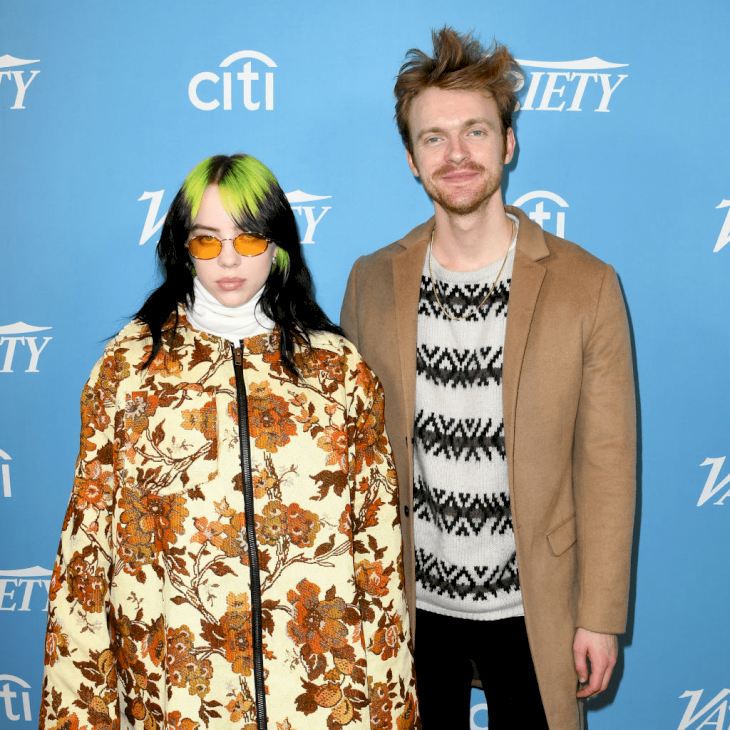 Eilish has also shared previously that when she was younger she constantly wanted to have a boyfriend, however, she never had a positive experience with a romantic partner. Admitting she had her heart broken before, she still believes that she is an incredible person even though she had to go through some difficult times.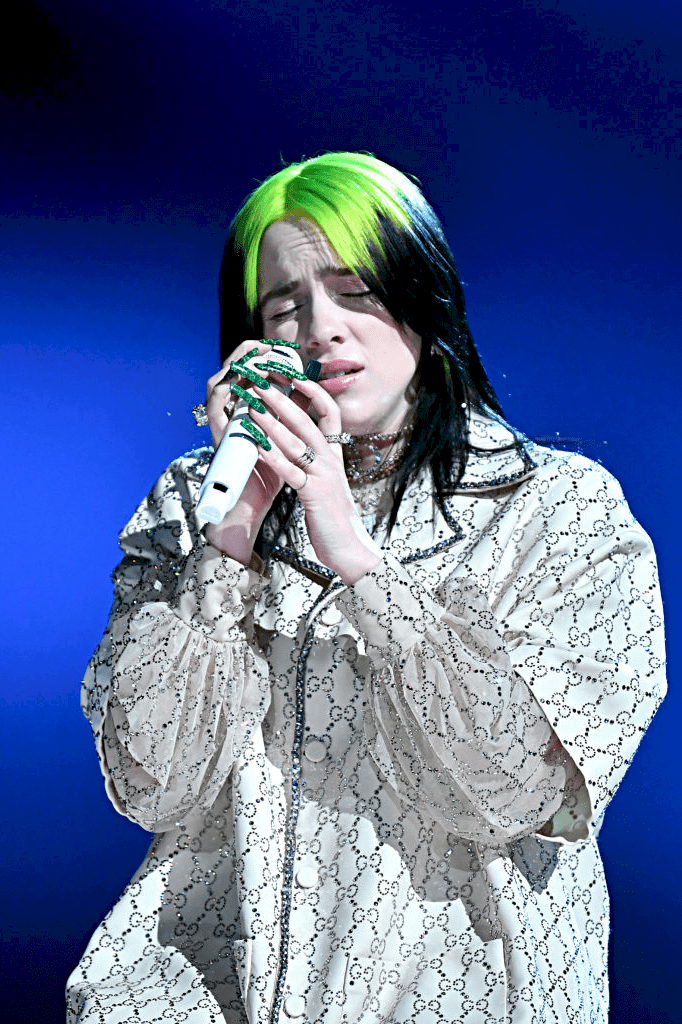 ---
FIRST KISS: NOT AS MAGICAL AS EXPECTED
While she chooses to keep most of the details about her personal life private, she is no stranger to sharing the occasional funny story about her love life. One of those stories was about her first kiss, which happened to be disgraceful. According to the singer, it happened on Valentine's Day.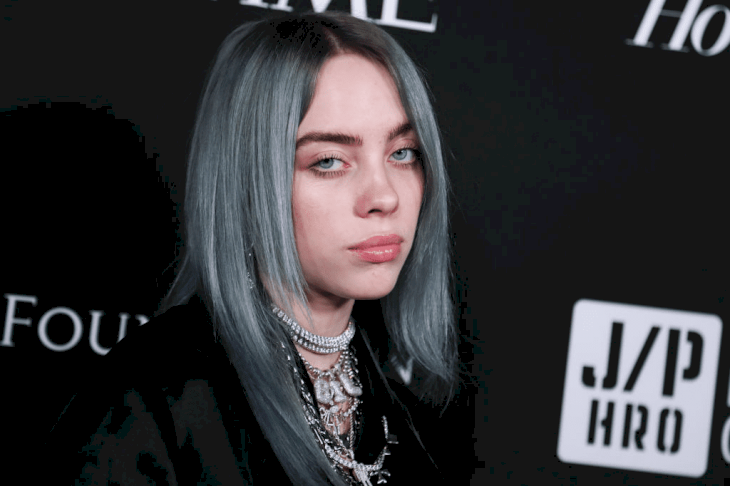 Eilish and her date went to the movies, however, since both didn't like the production, they decided to go to the rooftop of the parking lot to look at the stars - sounds romantic, right? Apparently they had their first kiss overlooking the city, however, right after the boy commented that it wasn't magical at all, and left her there alone.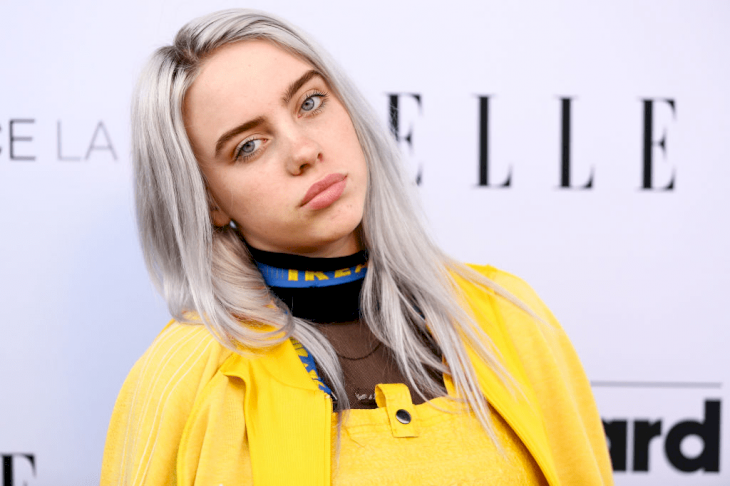 ---
VEGANISM & WHAT SHE LOOKS FOR IN A PARTNER
It is no secret that Billie Eilish is a vegan and is very committed to that lifestyle, having shared social media posts about the reasons that led her to follow veganism. While she tends to keep her own thoughts to herself, sometimes she does share her beliefs and moral ideas with her followers.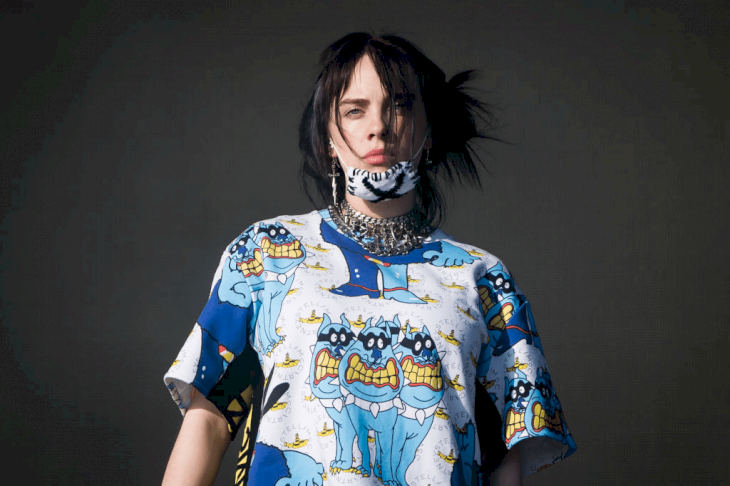 While she hasn't commented on whether she would date a meat-eater or not, it is safe to assume that the singer would prefer to share her life with someone that follows the same beliefs as her in regard to animal cruelty. We guess we will have to wait and see who her next partner is to find out!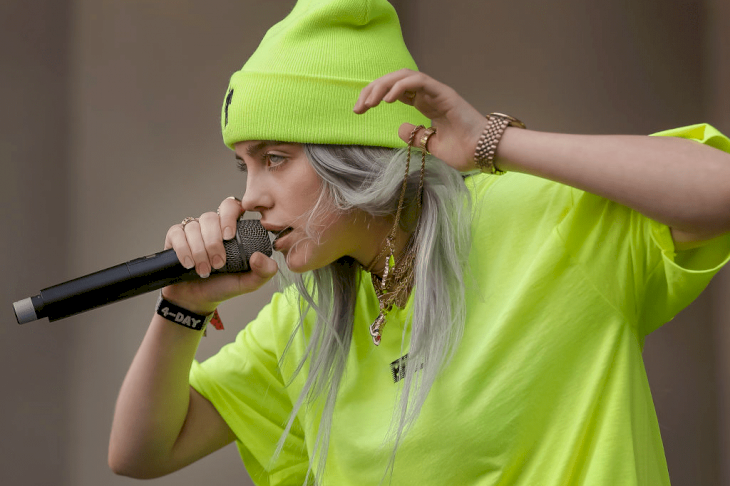 Within five years, Billie Eilish's life has been transformed, and her career catapulted into the top of the charts. With six Grammys and counting, we can only wait to see what her future is bringing her way. Which is your favorite song by Billie Eilish? Let us know in the comments below and make sure to share this story with your friends!