Hollywood Dynasties: Actors Who Have Relatives in Showbiz
Ever heard of the expression "it's a small world"? Well, it turns out Hollywood is even smaller. Some of your favorite actors are actual relatives. From first-cousins to siblings and relatives by law, you'll be totally amazed by which famous thespians have family ties. Read more as we uncover the connections!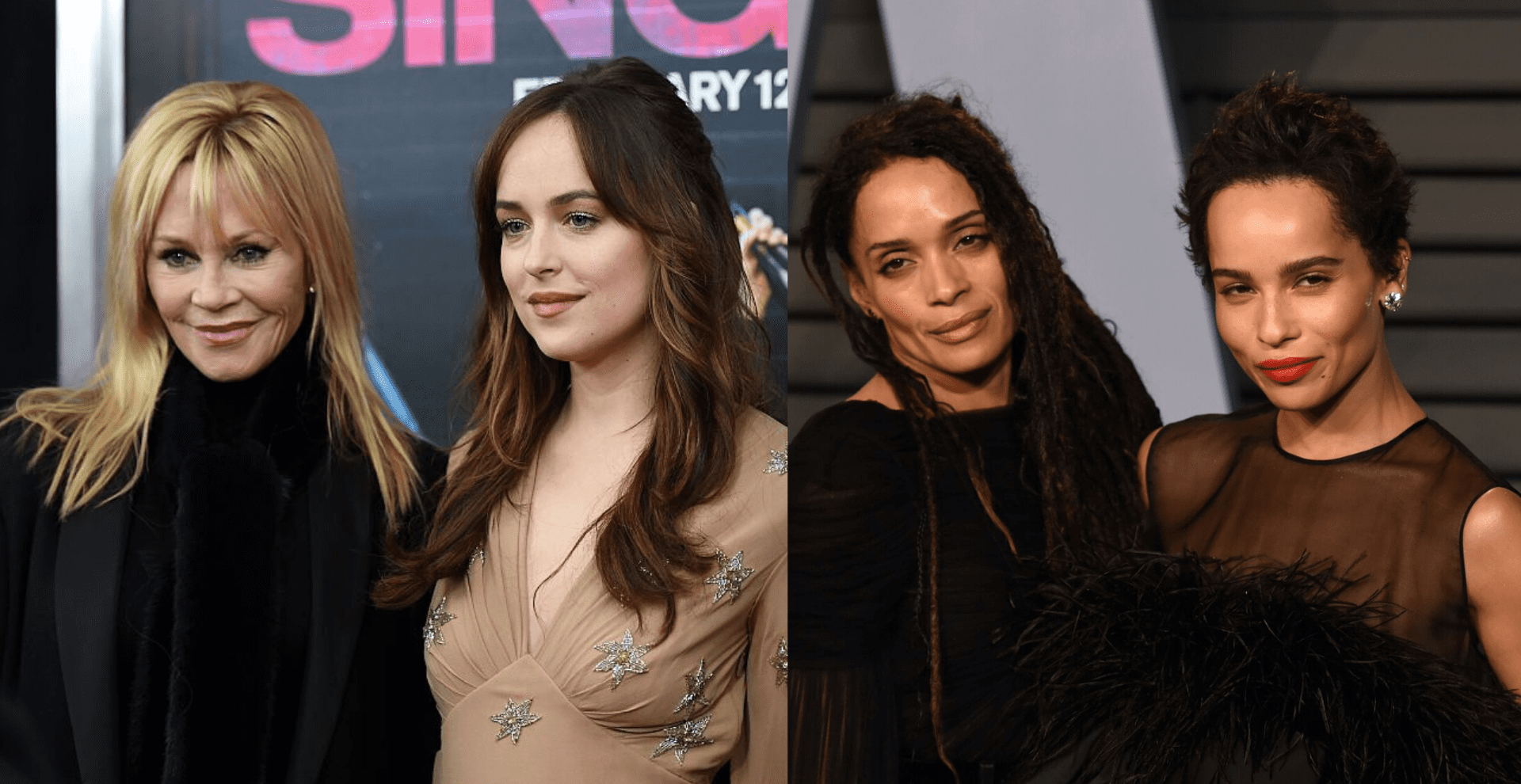 ---
1. JENNY MCCARTHY, MELISSA MCCARTHY, AND DONNIE WAHLBERG
Our first introduction to Melissa McCarthy was in her role of Sookie in Gilmore Girls and we know Jenny McCarthy as a jack of all trades, from her acting and most recently, serving as a judge on The Masked Singer. But did you know that these two stars are in fact cousins?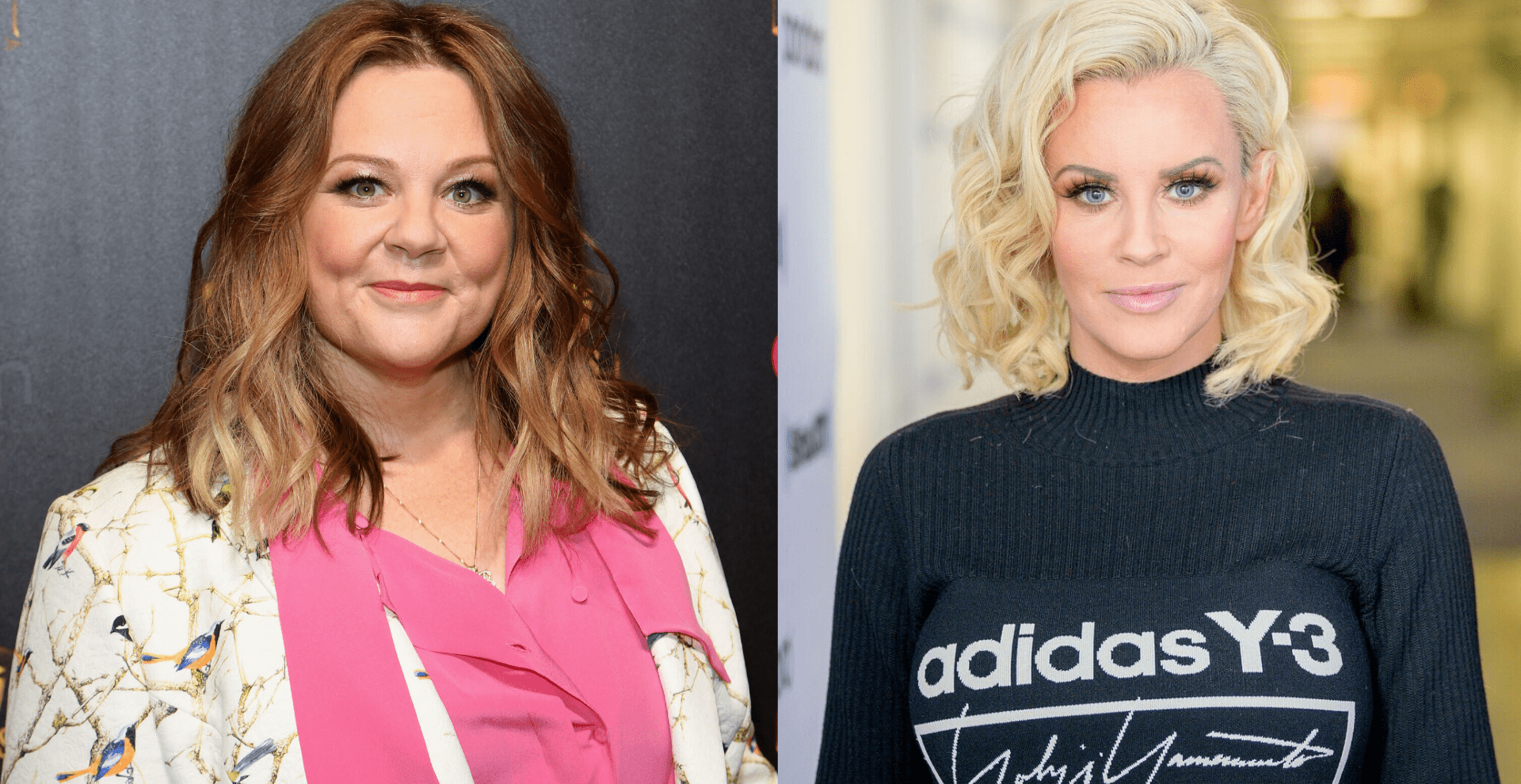 ---
Jenny made this interesting revelation when she posted a throwback picture with her sister and cousin Melissa. Jenny appears to be seated on the right, while Melissa is in the middle. In 2014, rumors were circulating of a feud between the cousins and Jenny shut the rumors down in an interview with People.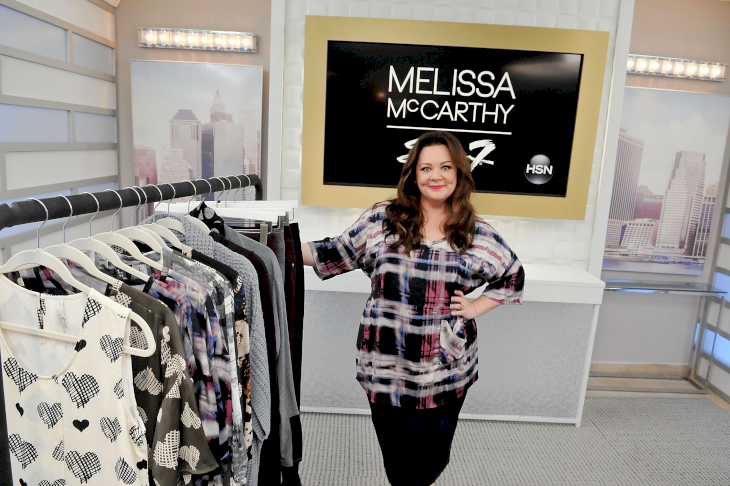 ---

"She has accomplished everything she has accomplished through hard work and her extraordinary talent, and I've only ever encouraged and supported and wished her the very best," the TV star shared.
---
Jenny's family ties run deeper in Hollywood since she's married to Blue Bloods actor, Donnie Wahlberg. Donnie's younger brother is, of course, Mark Wahlberg, and the brothers frequently appeared on the reality TV show Wahlburgers. It was centered around their restaurant business that is run by their older brother Paul. The show was canceled last year.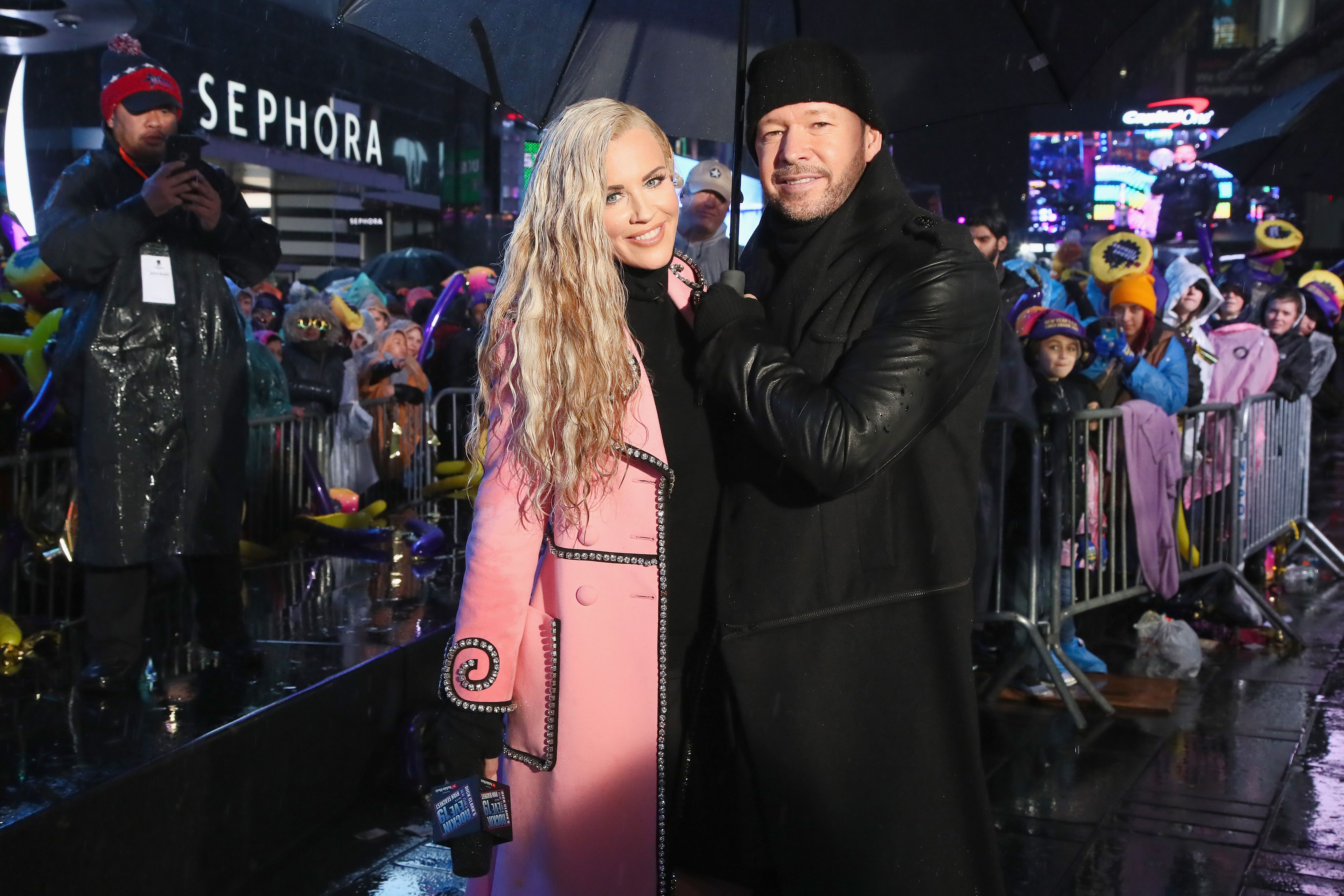 ---
2. RILEY KEOUGH AND ELVIS PRESLEY 
Riley is the eldest grandchild of the icon rock n roll star Elvis Presley. She is the daughter of the late rocker's daughter, Lisa-Marie Presley. Keough earned her stardom through modeling in highly acclaimed campaigns and acting. Fans might recognize the actress from her starring role in Mad Max: Fury Road. But when did she realize she wanted to be an actress?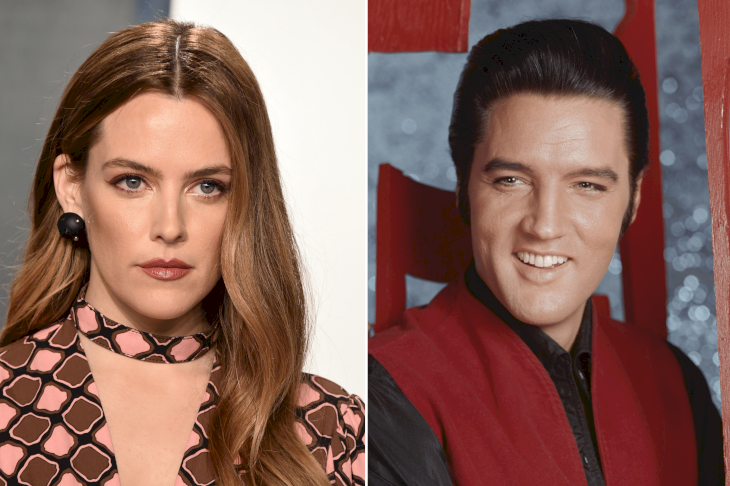 ---
"I was 12 and I was like, 'Wow, I want to be Nicole Kidman, she made me feel so sad!' I remember thinking how fulfilling it would be to do that, which is a big concept for a kid,"  Keough said.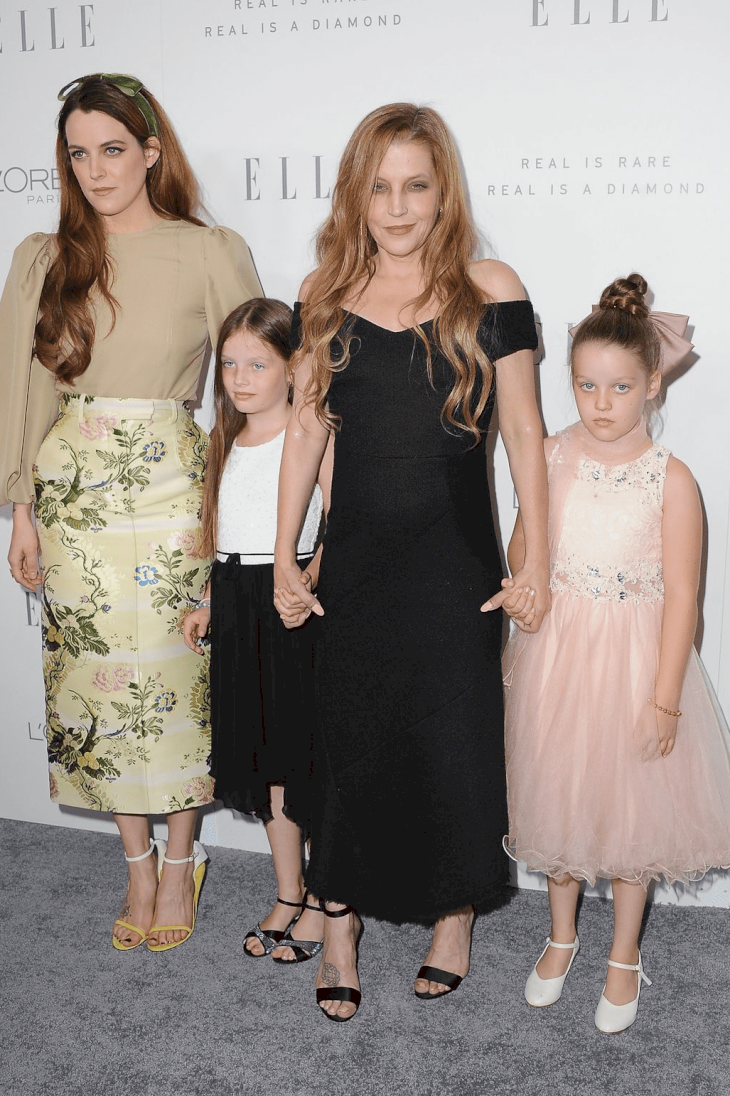 ---
3. MEG RYAN AND JACK QUAID 
For a while, Meg held on tight to "the queen of the romantic film" title. She's starred in some favorites including Sleepless in Seattle and City of Angels. Her son with the actor Dennis Quaid is certainly taking after his parents by putting himself in the spotlight.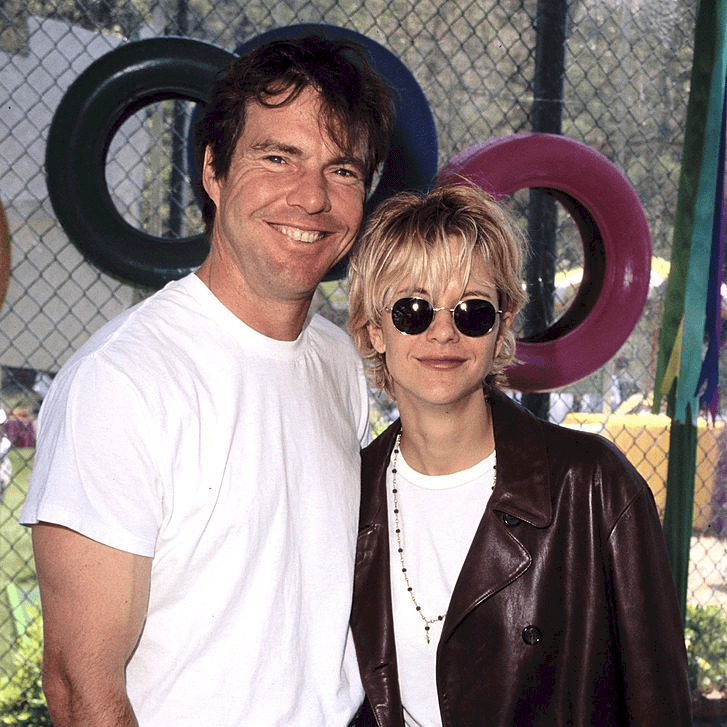 ---
Jack is a star in the series The Boys and he's also set to star in the fifth sequel of Scream. When asked about comparisons between him and his parents, Jack doesn't take it too hard. "People think I'm a solid half and half I think," says the 27-year-old actor. "Some people see Mom, some people see Dad. It's kind of like an optical illusion."
---
Just like his famous folks, Quaid has a super cute rom-com on his resume too. It's called 'Plus-One'. Of course, since his family lineage is so rich in romance, he's been asked whether he's watched his mother on When Harry Met Sally.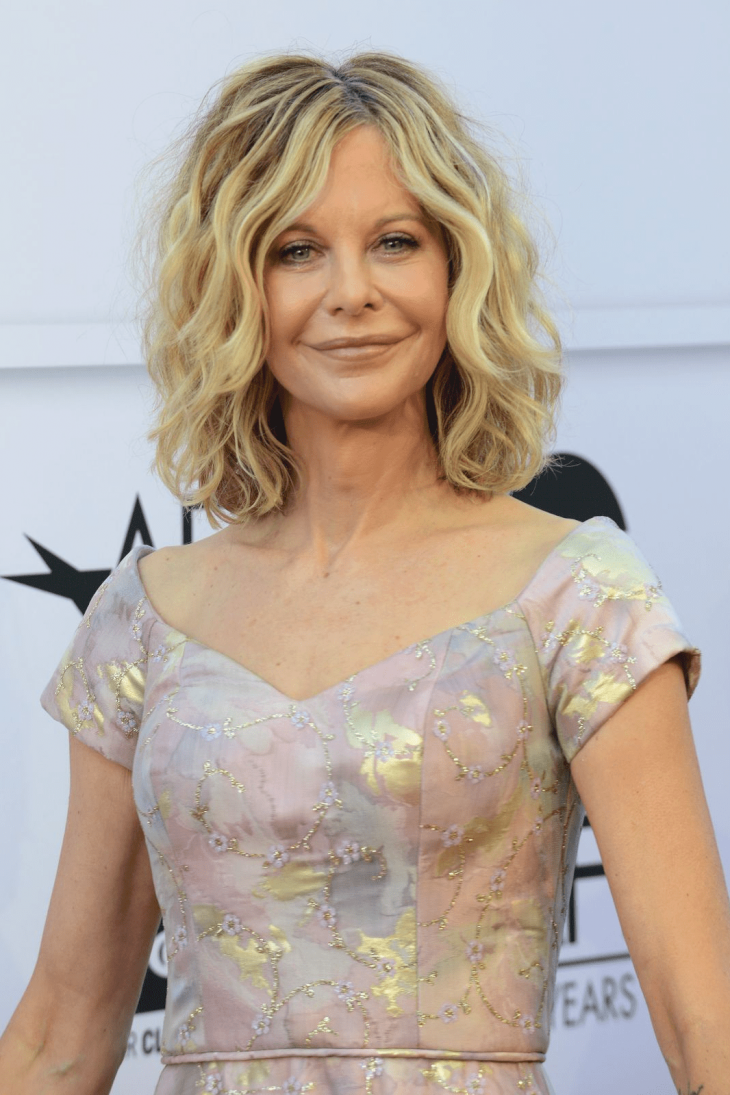 ---
He said: "I watched the movie because I'm doing a rom-com, I have to watch the rom-com, and the movie's so much more than that scene," he admitted. "I was so unbelievably proud of my mom — I called her sobbing, like 'I'm so proud of you!' and she like 'Ah, cool!' "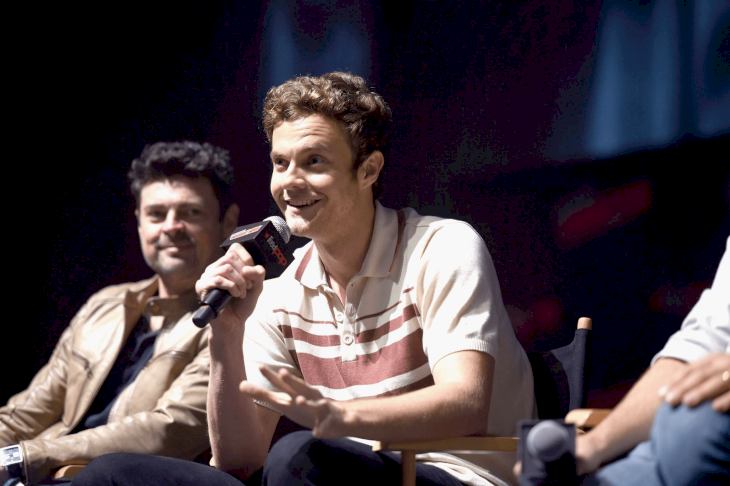 ---
Being the son of two Hollywood stars – Meg Ryan and Dennis Quaid – Jack has always been determined to forge his own path. Although Jack's parents were never against the idea of him becoming an actor, Quaid didn't want to use his privilege to climb the showbiz ladder. He even thought of changing his name at one point!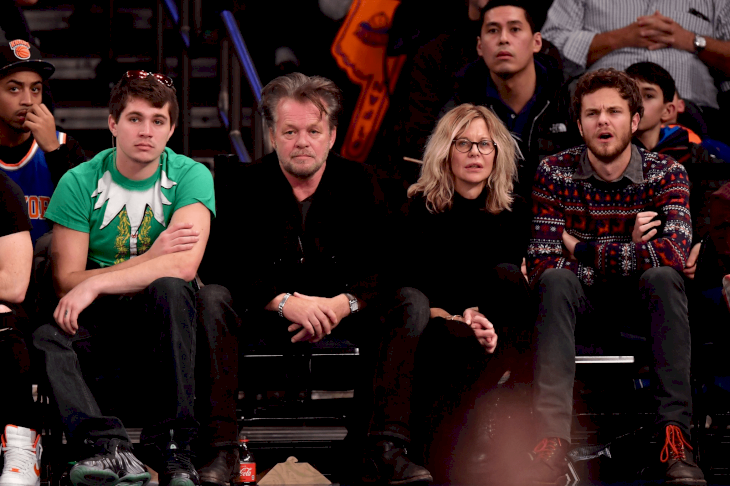 ---
4. GLORIA STEINEM AND CHRISTIAN BALE
This is one of those twists in Hollywood circles you certainly wouldn't expect. The journalist and activist became Bale's stepmom when she married his father, David Bale, in 2000. The two were married until the animal rights activist succumbed to cancer in 2003.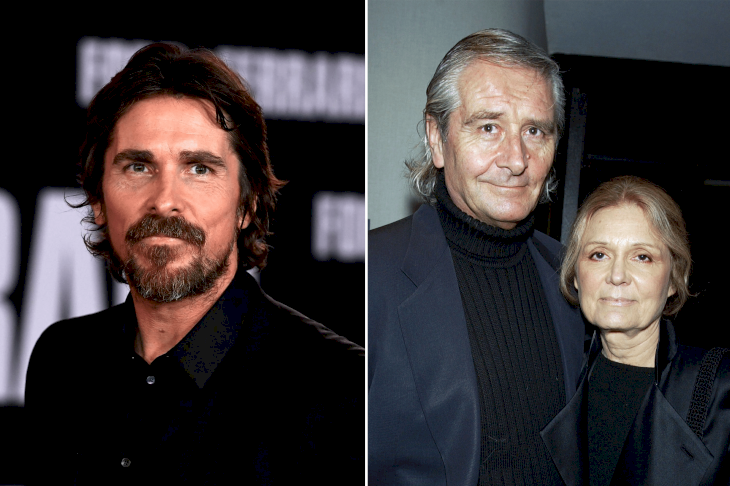 ---
5. STEVEN SPIELBERG AND JESSICA CAPSHAW
The actress Jessica Capshaw, well-known for her role in Grey's Anatomy, is the step-daughter of the famous director Steven Spielberg. Capshaw's mother, Kate Capshaw, is also an actress, and she and Spielberg got married when Jessica was 15-years-old. The couple met on the set of Indiana Jones and the Temple of Doom in 1984.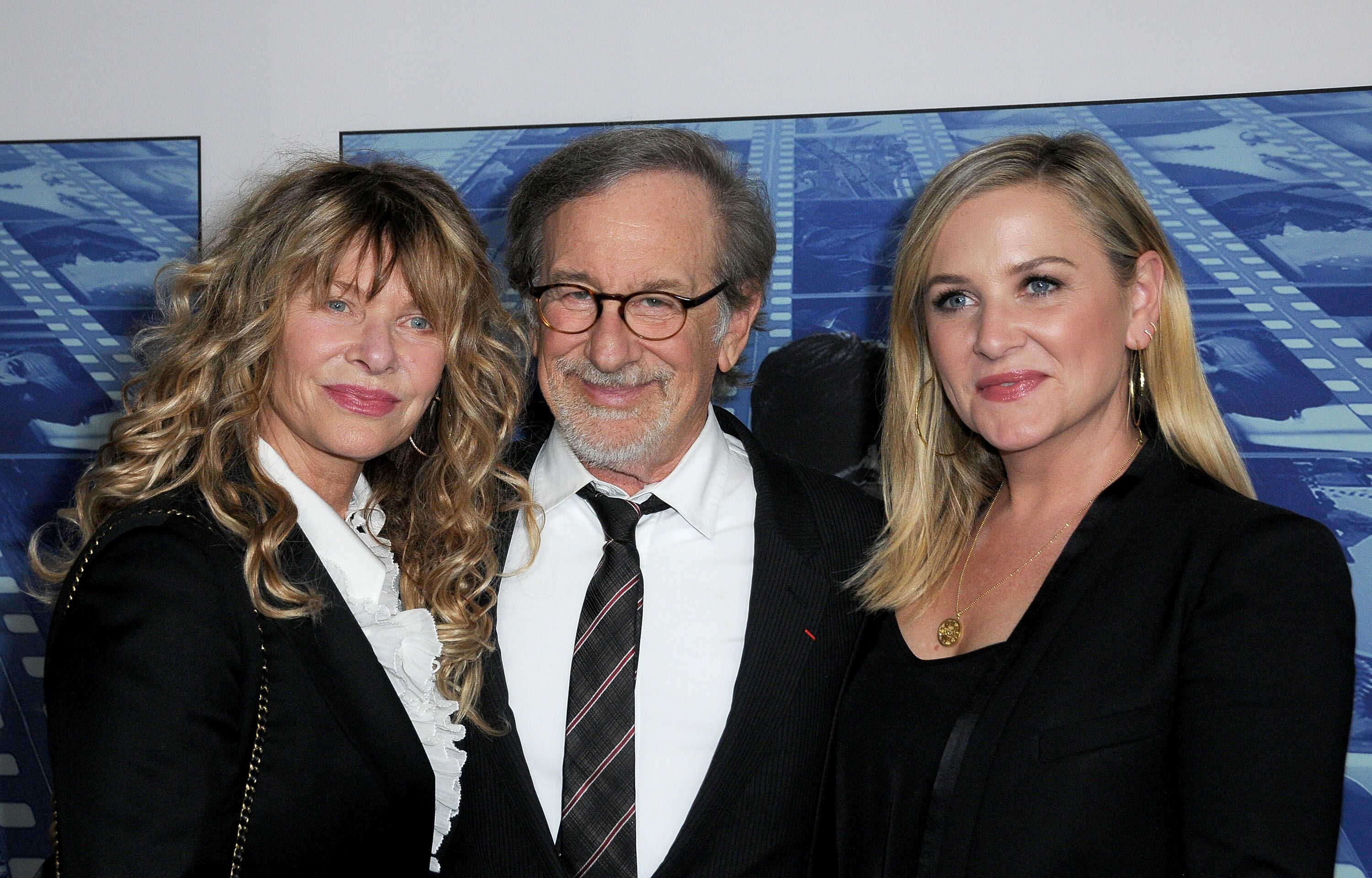 ---
Even though Jessica has a hefty Hollywood family tie, she was determined to create her own success in the entertainment industry through her own merit. She studied the acting craft at the Royal Academy of Dramatic Arts in London and from there she began acting in small roles in various shows like ER and Private Practice before landing her big break on Grey's Anatomy.
---
6. KATE MARA, ROONEY MARA, AND JOAQUIN PHOENIX
These Hollywood sisters have blossoming acting careers. The siblings are 2 years apart and Kate started her acting career first at the age of 14. Rooney followed suit a few years later when she turned 18. The one and only time they ever acted together was in a community stage play during their younger years.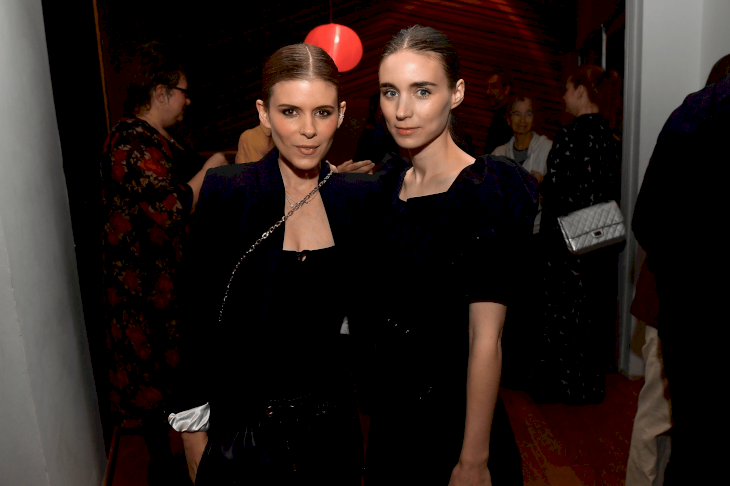 ---
Some of Kate's most impactful projects include American Horror Story and House of Cards while sister Rooney has left her mark in films such as Girl With the Dragon Tattoo and The Social Network. She's also been nominated for two Oscars.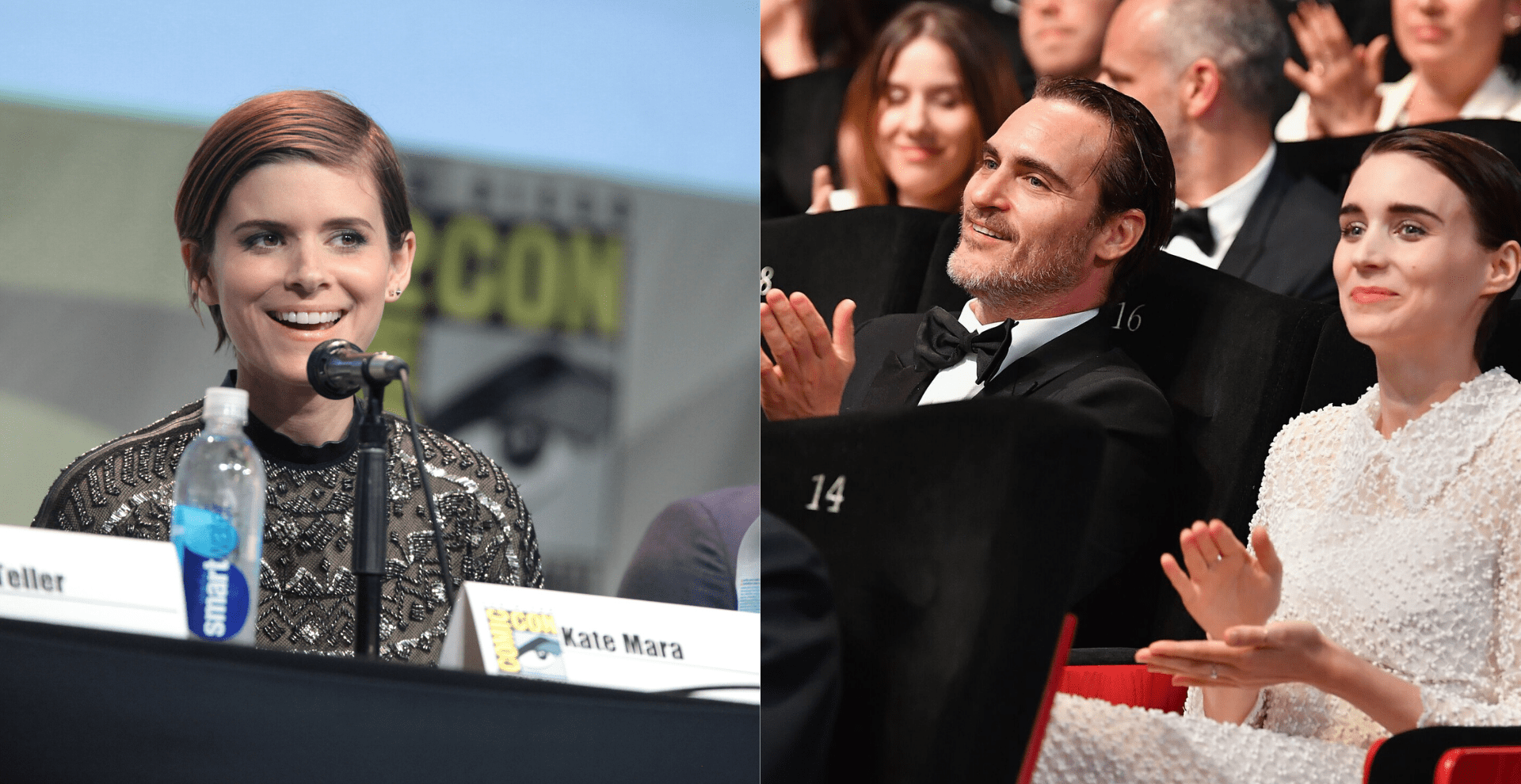 ---
The sisters have another common mission - to protect the Earth's environment. Rooney owns her own cruelty-free fashion line called Hiraeth and Kate is an animal rights activist who uses her influence to help protect wildlife. They also participated in Jane Fonda's environmental protests in February.
---
Rooney attended the event with her beau, Academy-award winner Joaquin Phoenix. The couple met on the set of the movie Her and developed a friendship via email. Their very private romance began in 2016 and as of last year, the duo confirmed their engagement.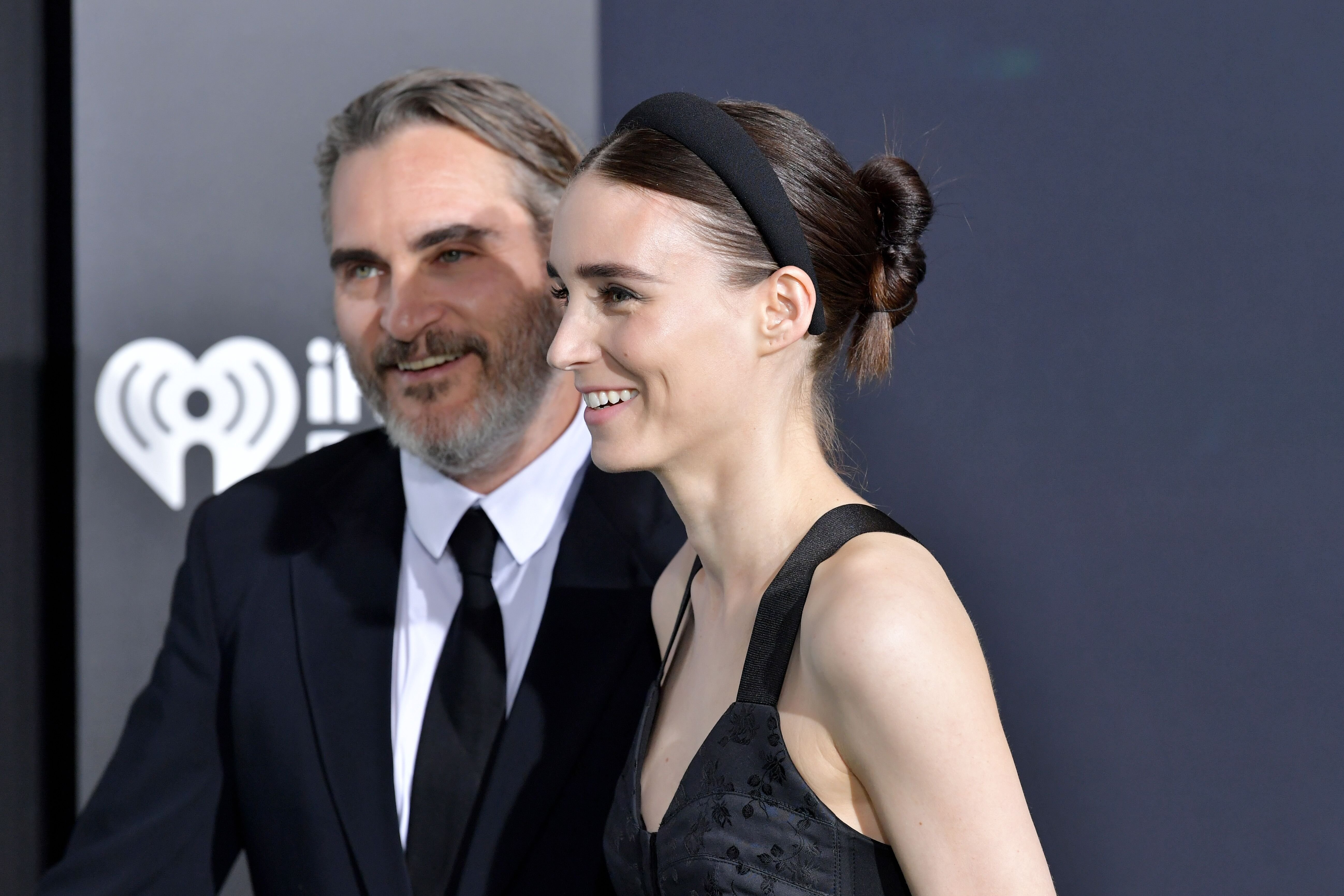 ---
The engaged couple has gotten a head start on building their family together. Joaquin and Rooney are now parents to a bouncing baby boy named River. The couple named their little boy Phoenix, after the late actor River Phoenix. He also happens to be Joaquin's brother.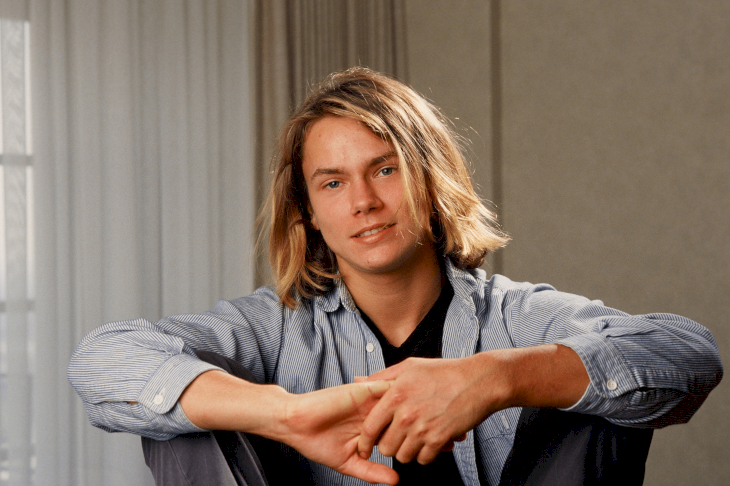 ---
7. SARAH SUTHERLAND AND DONALD SUTHERLAND 
Sarah certainly has a strong acting lineage in her family, the Veep actress's father is Kiefer Sutherland and her grandfather is Donald Sutherland. But, she doesn't let the name go to her head, she was willing to roll up her sleeves and work at her career like anybody else.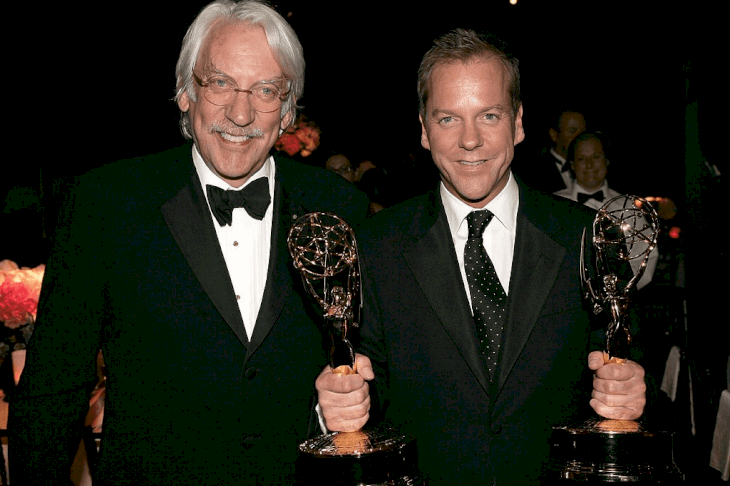 ---
"I was very adamant that I wanted to arrive at navigating the industry in my own right without help from them," Sutherland shared with The Cut. Her father Kiefer totally backed this up by revealing that he has no clue what her agent's name is. Also, whenever he tried to offer her a role, she always declined. Quite impressive, we must say.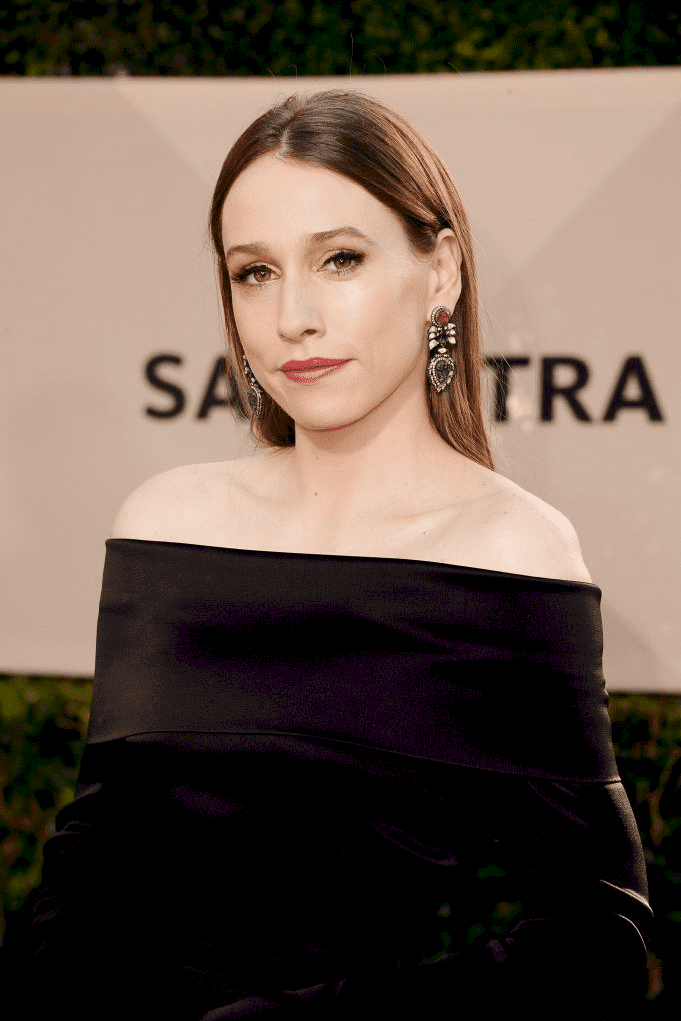 ---
8. JON VOIGHT, ANGELINA JOLIE, AND BRAD PITT
Most people are aware that Jon and Angelina are father and daughter. Their superstar status doesn't make them immune from experiencing family issues, the two share a complicated history, to say the least. In recent years, the Oscar-winning duo ended their estrangement and Voight supported the actress through her split from Brad Pitt.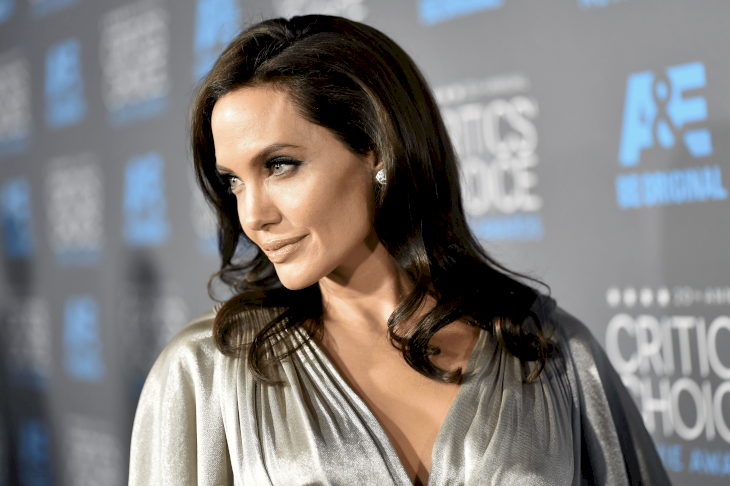 ---
"He's been very good at understanding they needed their grandfather at this time," Jolie shared with Vanity Fair. "I had to do a therapy meeting last night and he was just around. He knows kind of the rule - don't make them play with you. Just be a cool grandpa who's creative, and hang out and tell stories and read a book in the library."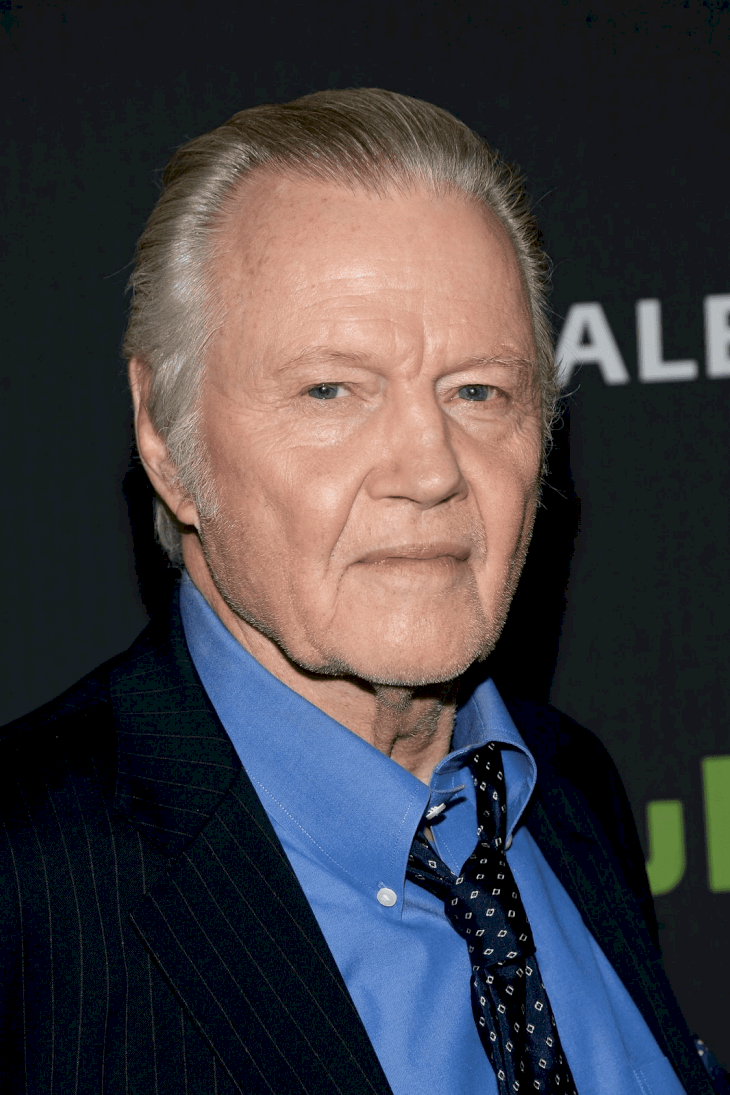 ---
What ties Brad and Jon together is Brad's marriage to Voight's daughter Angelina Jolie and their kids. Unfortunately, Brangelina is no longer an item, but Voight and Pitt seem to be on good terms. Reports reveal that the veteran actor still holds Brad to his highest regard.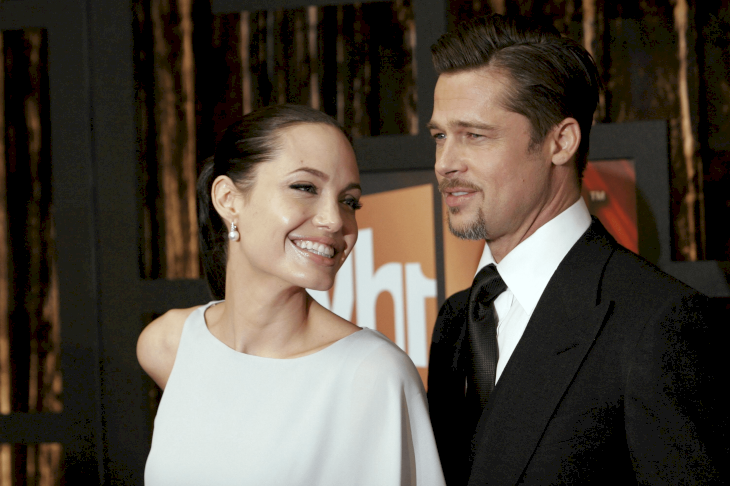 ---
Earlier this year, Jon shared his thoughts of Brad's performance in Once Upon A Time in Hollywood. "I am proud of Brad, and that was a very unusual movie, and a very successful one, a very dynamic movie." It's good to see that Voight is still fond of Pitt.
---
At the Golden Globe brunch, the Anaconda star shared that he looked forward to seeing his former son in law. Rumor has it that Brad and Jon are very much in touch; a source shared that Voight would like for Angelina to go easy on Pitt in the bitter breakup.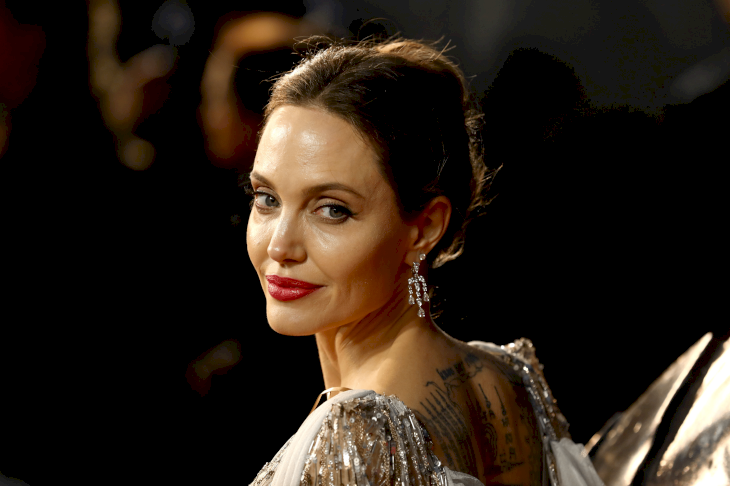 ---
9. MICHAEL WEATHERLY AND ALEXANDRA BRECKENRIDGE 
Remember Alexandra from the CBS show The Ex List, well her uncle is Michael Weatherly. Weatherly is the This is Us actress's mother's brother. He's most famous for portraying the role of Tony DiNozzo on the CBS hit show NCIS. According to reports, Breckenridge's mom passed away from her struggles with substance abuse.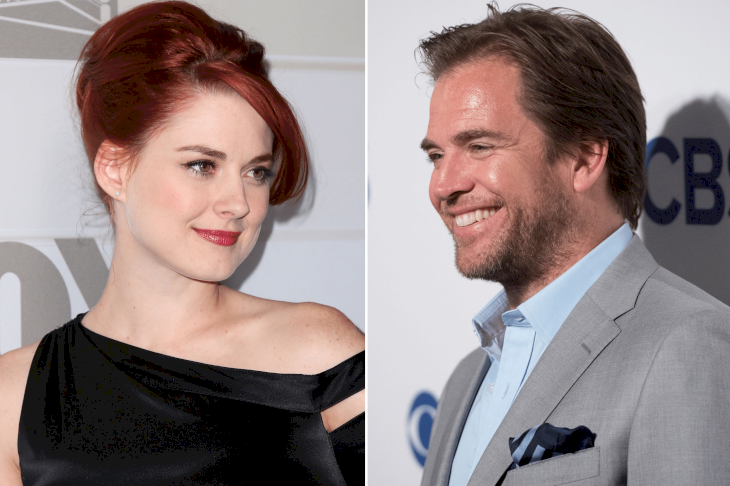 ---
10. VANESSA PARADIS AND LILY-ROSE DEPP
Vanessa is something like a jack of all trades. She's blazed her way in music, the film industry, and modeling. Her daughter Lily-Rose certainly takes after her with regards to the sheer ambition. Lily-Rose has a rich Hollywood heritage since her father is the incomparable Johnny Depp.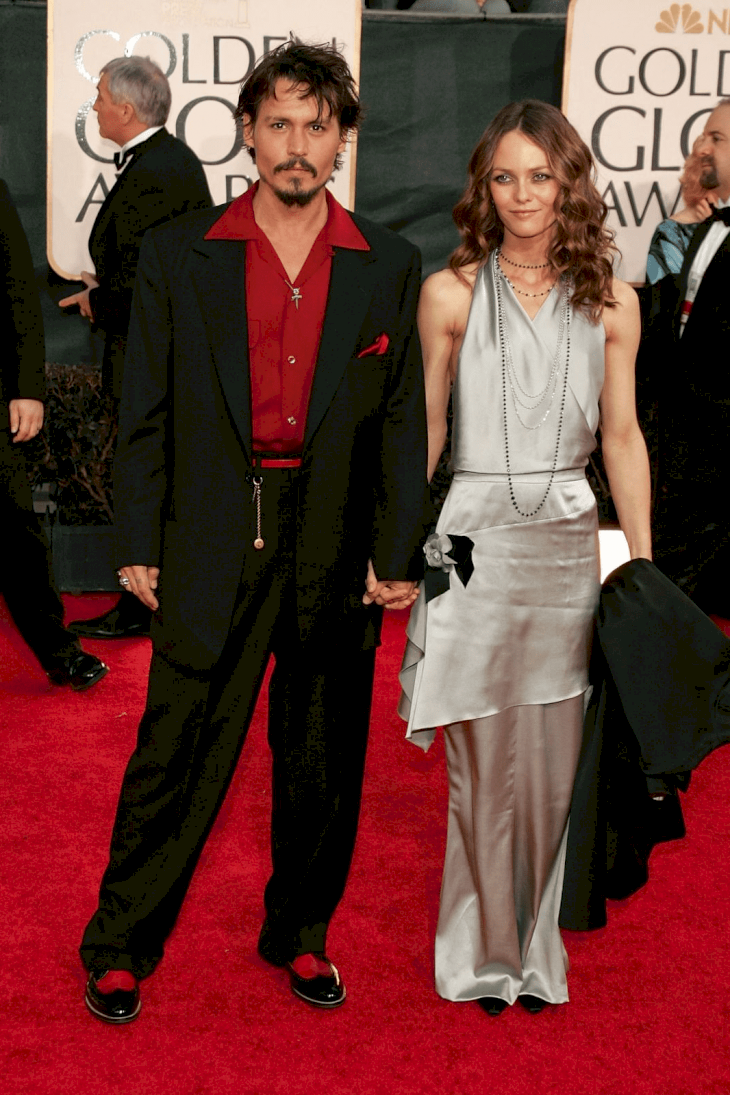 ---
But she shares a lot more similarities with her star mom. The mother and daughter duo have both worked with the fashion icon Karl Lagerfeld and are Chanel muses. They've earned various fashion campaigns and walked the runways of Paris Fashion Week.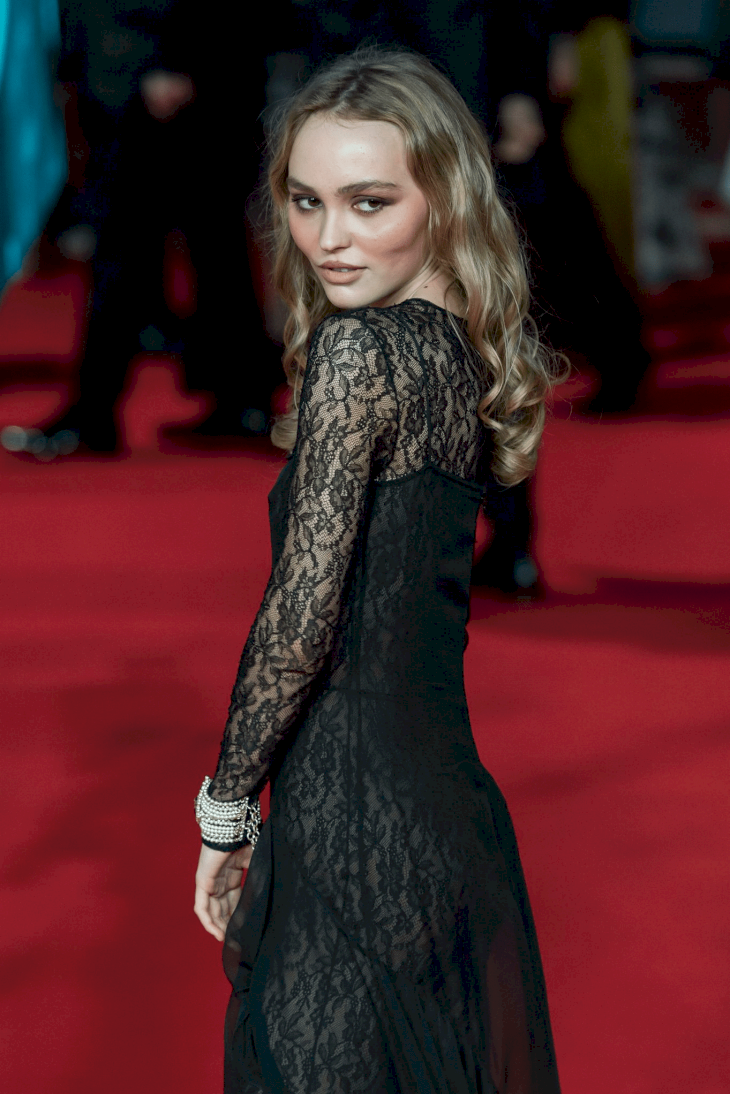 ---
11. DOMHNALL GLEESON AND BRENDAN GLEESON 
Fans who thought they knew everything there is to know about the Harry Potter series may be surprised by this fun fact. Mad-Eye Moody played by the Irish actor Brendan Gleeson is Dohmhall Gleeson's (Bill Weasley) father. Yes, you read that right! The actors both have impressive resumes. Brendan appeared in 28 Days Later and Gangs of New York.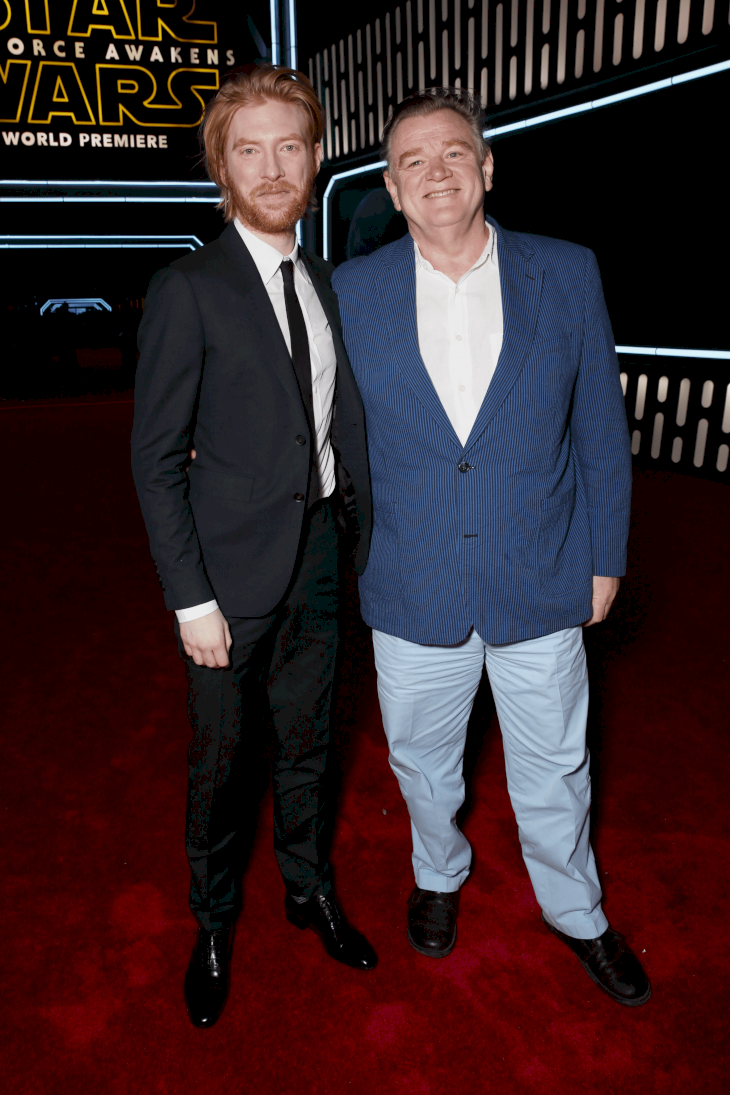 ---
Dohmhall is no stranger to franchises as he was a part of Star Wars. The star has featured in General Hux and earlier this year he starred in a romantic comedy and thriller series called Run. Unfortunately, the show was canceled after its first season.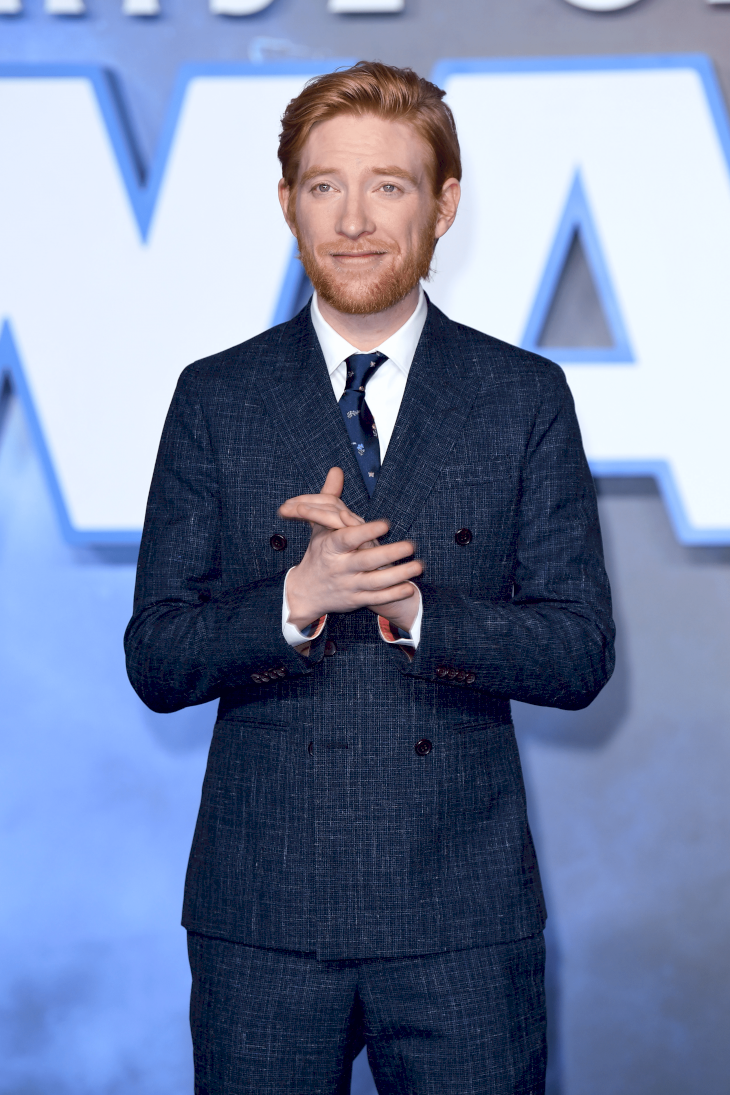 ---
12. CINDY CRAWFORD, KAIA GERBER, AND PRESLEY GERBER 
Cindy's name is synonymous with superstardom, she served as one the greatest models of the 80s and 90s. Not to mention she's also raised so beautiful children. Her daughter Kaia and son Presley are taking over the reins from mom as models in the industry. Kaia began earning her stripes quite young as she scored her first Vogue cover at 14 years old.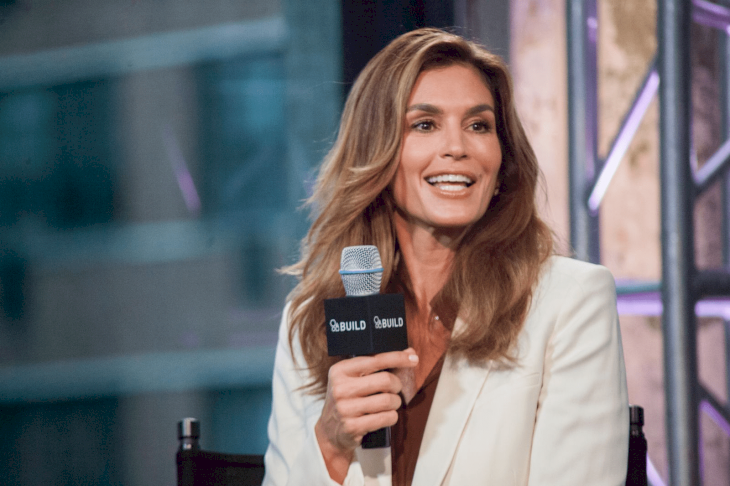 ---
At 19, she's modeled for big brands like Alexander Wang and Versace. Presley isn't too far behind as he's signed to IMG Models. However, the supermodel's one and only son is in the headlines lately for activities other than his modeling career. A year ago, Presley got a tattoo on his face that says 'misunderstood'. 
---
According to reports, his mom and father Rande Gerber are worried that he's going through a rebellious stage that he might regret. An insider told US Weekly, "He is trying to get out of the shadow of his family and find his own way and create his own identity. He also likes the attention he's been getting, even if negative, from his tattoo and recent posts."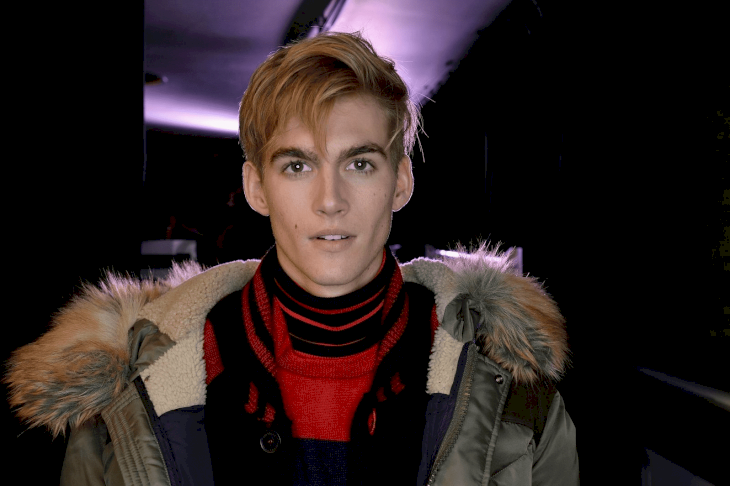 ---
13. KURT RUSSELL AND KATE HUDSON 
Famous actors Goldie Hawn and Kurt Russell have a 40 decade-long relationship, and that's a milestone anyone of us would want to achieve. However, Russell has also been an outstanding father to his stepchildren Kate and Oliver Hudson, whom she had before her new relationship with Russell. In fact, the actor stepped in as a father figure to Goldie's children.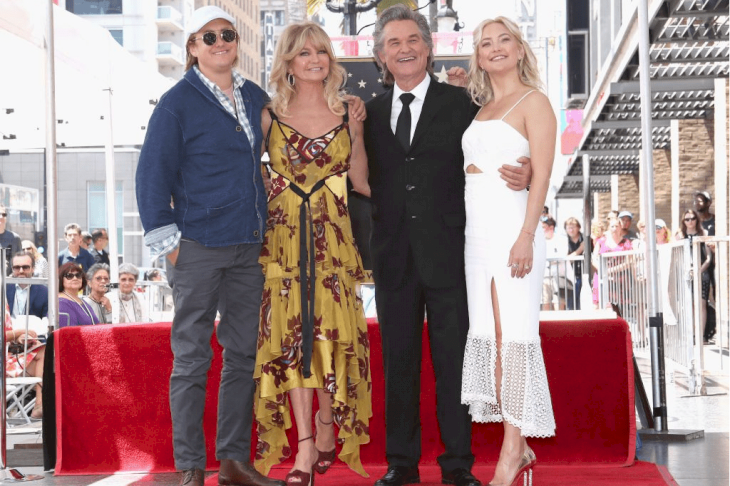 ---
In a 2016 interview with Howard Stern, Kate revealed what convinced her that he was the right person to join their family, "The trust I got from [Russell] in terms of his dependability was priceless for me. He is so honest, so brutally honest. I love him so much; he is just a great guy."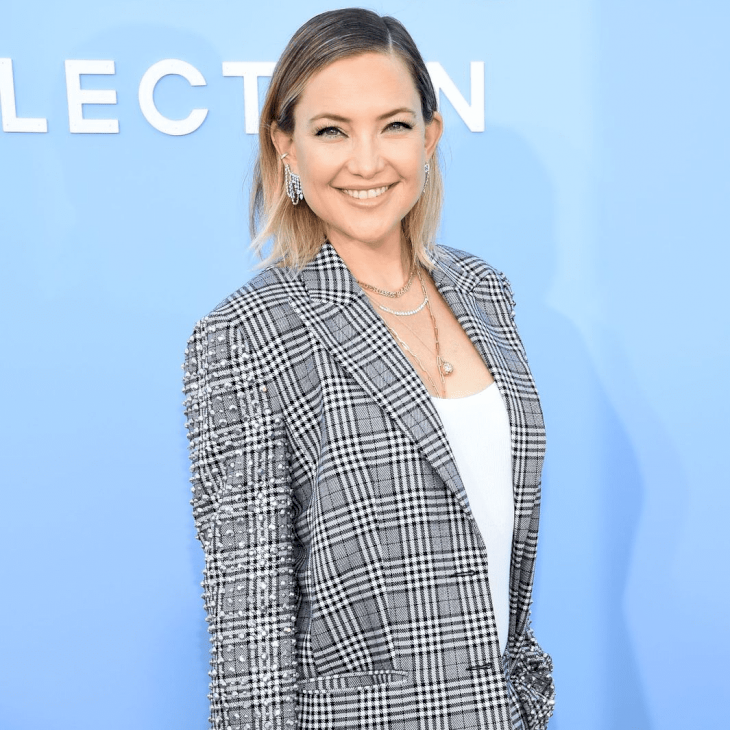 ---
14. ELIZABETH HURLEY AND DAMIAN HURLEY
We all know Elizabeth as the vivacious actress who stole the hearts of many fans during the 90s era. But, she's also a mom to a handsome young man by the name of Damian. The rising star is the product of her relationship with the late Steve Bing. At 18 years old, Damian has jump-started an impressive career in modeling and acting.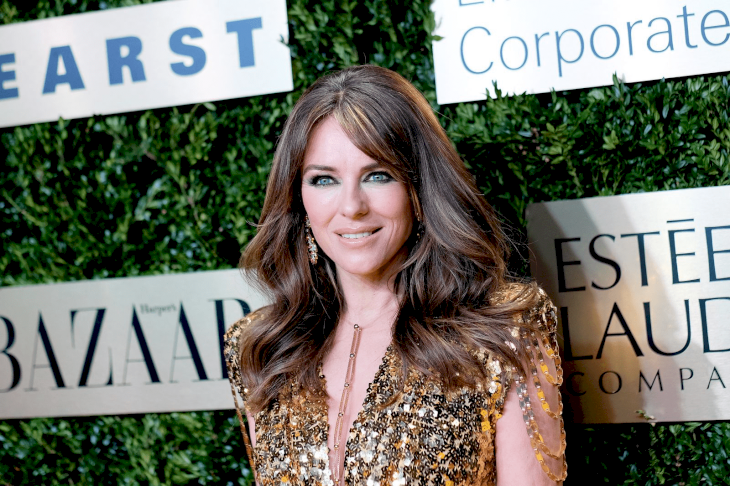 ---
He's led a campaign with the makeup brand Pat McGrath and been shot by some of the best photographers out there. Let's not forget that he's dabbled in some TV acting, you've probably seen him on the E! series The Royals, which his mother also starred in. Speaking of his mother, he and Elizabeth have a close-knit relationship, Damian's Instagram is filled with pictures.
---
15. JASON MOMOA, ZOE KRAVITZ, AND LENNY KRAVITZ
The Game of Thrones adonis also plays stepfather to Zoe Kravitz. He is married to Zoe's mom, Lisa Bonet, who is a former Cosby Show cast member. The Aquaman star and Bonet have been together for 14 years and enjoy a blended family of 5, that includes Zoe and their two other children together. 
---
Kravitz and Momoa have a close relationship, and when Zoe landed the role of Cat Woman, he couldn't stop expressing how proud of her he was and how talented he thinks she is. In an interview with Entertainment Tonight, Momoa celebrated his stepdaughter's achievement.
"So proud, it's perfect casting. It's perfect. She's gonna kill it."
---
As if this family couldn't be any more perfect. Zoe's rock-star dad, Lenny Kravitz, has a solid relationship with Momoa and Bonet. He refers to his relationship with Lisa as "best-friends" and to seal the deal, the dads have matching rings.