Grey's Anatomy: How the Cast Got Their Roles
How did Grey's Anatomy get such perfect actors for their characters? Well, it included a lot of hard-work and luck. Did you know that Ellen Pompeo actually refused to audition? And Derek was almost not played by Patrick Dempsey but an '80s superstar. From missing an audition to refusing the role for someone's birthday, here are Grey's craziest audition stories.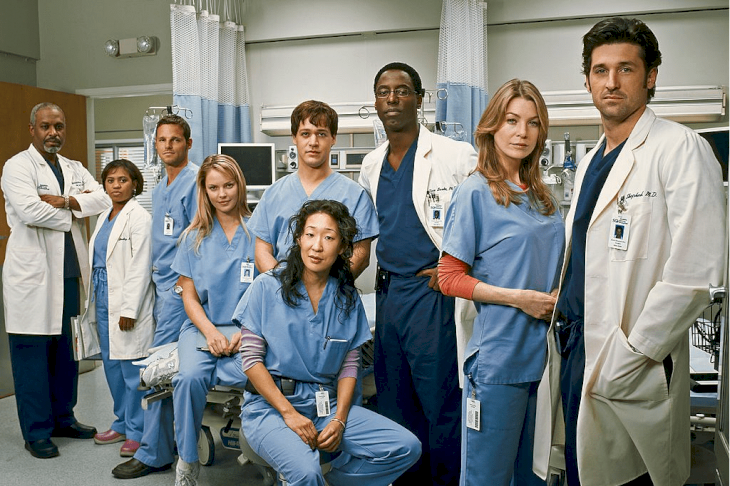 ---
ELLEN POMPEO AS MEREDITH GREY
How many actresses do you think fought for the role of the one and only Meredith Grey? Well, not many. In fact, Ellen Pompeo was offered the part from the beginning, yet she didn't immediately grab the opportunity. But why? Let's go back to the beginning.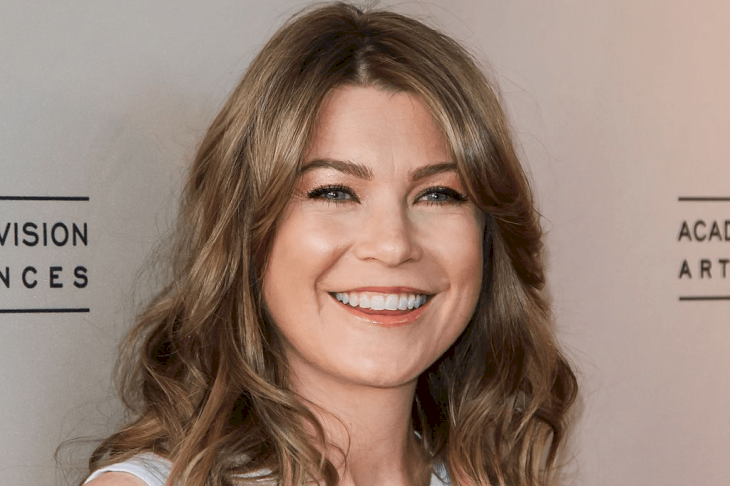 ---
Early in her career, Pompeo landed a few small movie and TV roles, guest starring twice in Law and Order and even once in an episode of Friends. Yet, she didn't hit the big time until 2002 when she starred alongside Jake Gyllenhaal in the critically acclaimed film, Moonlight Mile. 
---
The movie's studio later produced Grey's and always knew who they wanted as their leading lady. Yet, Pompeo initially wasn't too interested in joining the show that later made her one of the world's highest paid TV actresses. She decided to rather meet with the execs about possibly acting in Alias or another spy show they had in development. 
---
Pompeo actually "hated medical shows" but eventually decided to take the part in Grey's as she needed the money. But who could have been Meredith if Pompeo had refused the role? The top contender was Amanda Foreman, who's best known for her roles in the TV series Felicity, Alias and Awkward.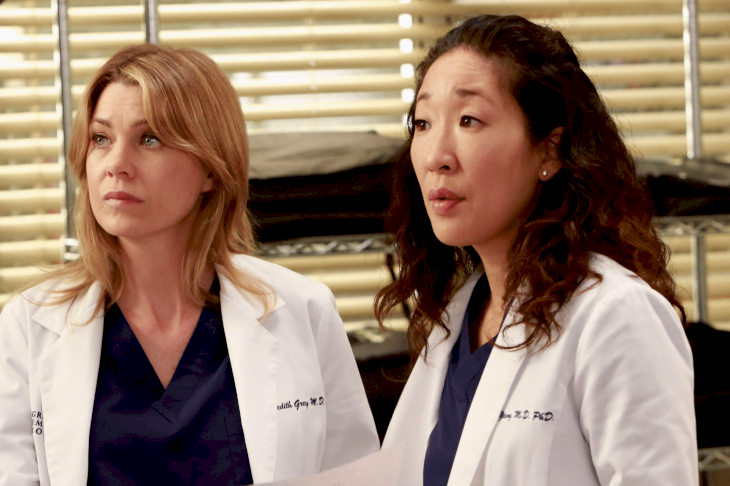 ---
Pompeo told TV Guide, "The studio really wanted me to do Grey's instead. I wanted to do the Secret Service pilot that didn't go, of course; me and my brilliant choices. I read Grey's and I went and met Shonda and I decided to come on and do this. It was just an invitation and I happily accepted."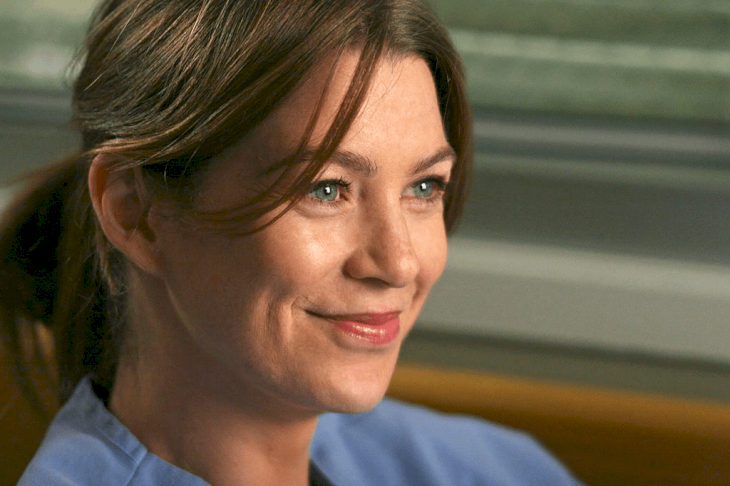 ---
But what about Foreman? When she found out the role of Meredith had already been cast, she tried out for the part of Cristina. While Foreman definitely wasn't meant to be Meredith or Cristina, she did later guest star on season 7 as Nora, the wife of a man who was in a logging accident. 
---
SANDRA OH AS CRISTINA YANG
Can you believe that Sandra Oh initially auditioned for Bailey? Even she can't imagine anyone else playing Bailey as well as Chandra Wilson. Yet, Oh was very nervous for her Cristina audition, so Shonda Rhimes helped her relax. Oh simply read through the scene for Rhimes and two colleagues a few times before doing a formal audition for the studio.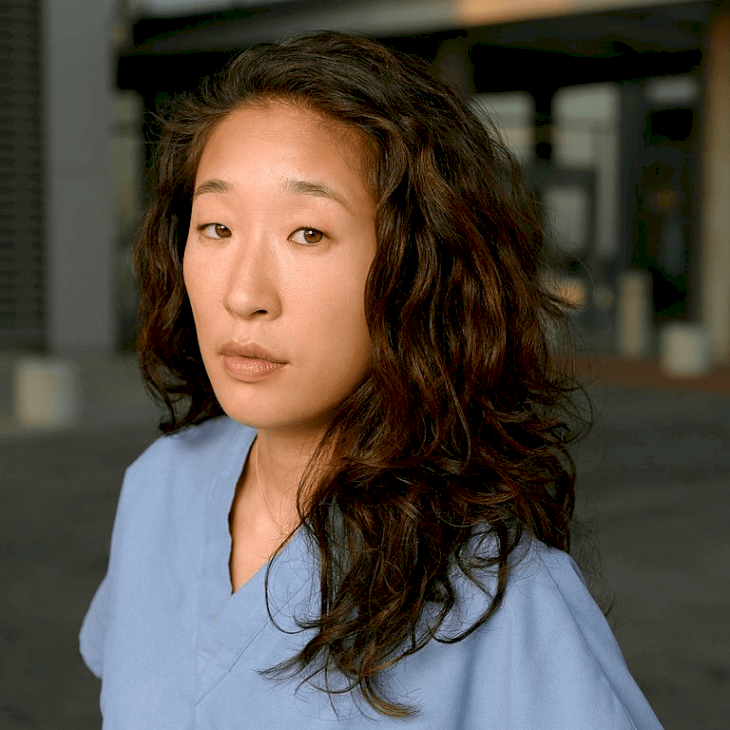 ---
Recalling the incident, Oh said: "I played Bailey completely differently than Chandra Wilson did. The character of Bailey didn't resonate with me. I asked what else was available, and the part of Cristina was not yet cast. It's great — it's an antagonist, you get a good sense of who she is, she's very ambitious. I thought it would be great to play." 
---
"I don't know how many days later, they offered me the part. It was amazing. I auditioned for the right people," Oh said. She wasn't the only cast member who initially auditioned for a different role. Who else landed up playing a different part to the one they auditioned for? Let's find out.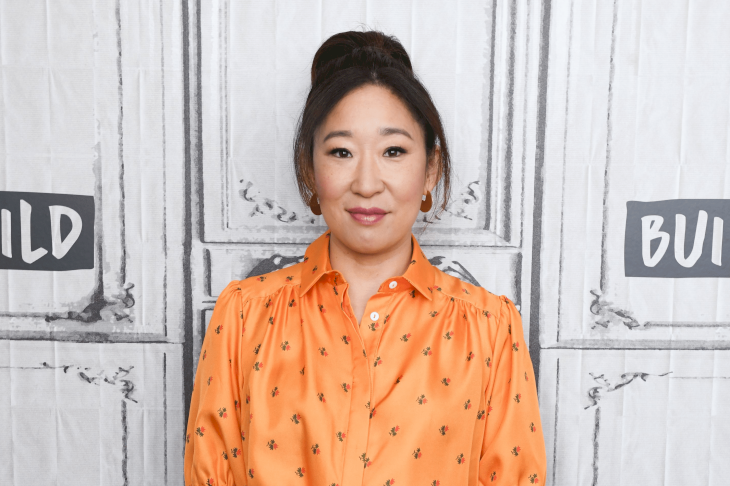 ---
CHANDRA WILSON AS MIRANDA BAILEY
No one could have pulled off the character of no-nonsense Miranda Bailey like Chandra Wilson. Yet initially, the actress was convinced she'd never get the role. In fact, she thought the most she'd get out of her Grey's audition was a free trip to L.A. She was almost right!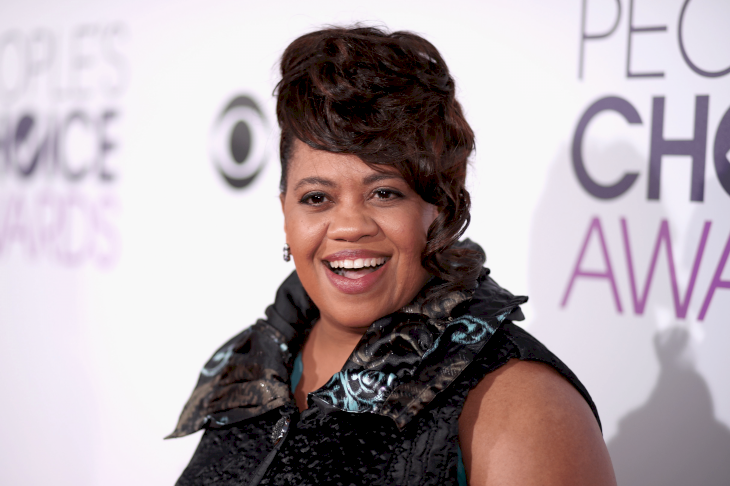 ---
Although Grey's Anatomy famously used a color-blind casting technique to ensure diversity, Rhimes had just one race specification: Miranda Bailey had to be white. The series creator wanted a short, blonde woman with a fierce personality. Kristin Chenoweth, now best known for Pushing Daisies and Glee seemed to fit the bill. 
---
But when casting director Linda Lowy saw Wilson's taped audition, she knew they'd found their Bailey. "I didn't see anything other than the character," Lowy told Variety. "I took it out of the machine — it was a VHS tape then — and I walked down to Shonda's office and I said, 'You have to look at this.' We were both flabbergasted."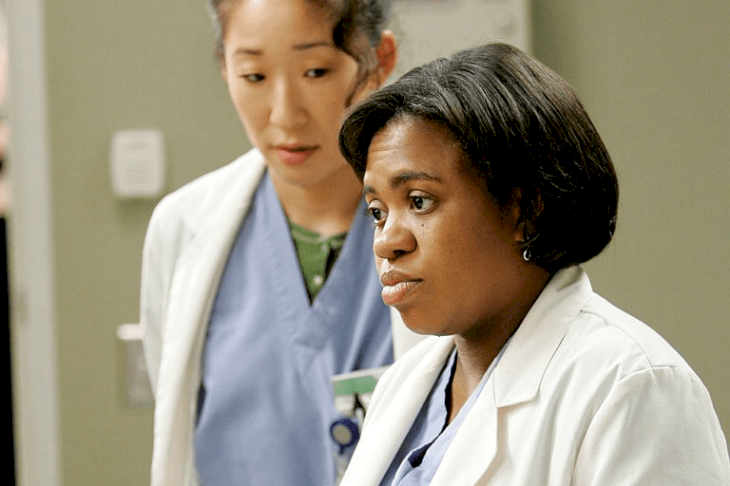 ---
So, they invited Chandra Wilson to come and audition in person. But the actress had no idea how much they'd loved her tape. "It was one of those, 'I have absolutely nothing to lose' kind of auditions," she said. The role was finally down to Wilson and one other actress. 
---
When Wilson was told to take more charge in the final round of the auditions, that's what she did. It must have worked because the next day, she got the role! Over 15 years later she's still Miranda Bailey, who now rules Grey Sloan Memorial Hospital with an iron fist and a giant heart. 
---
JUSTIN CHAMBERS AS ALEX KAREV
Did you know that the pilot episode of Grey's Anatomy was shot a year before it actually aired? But it wasn't the final product that we all got to see. In that time, the producers played around with the show and decided they needed another male character. Enter Alex Karev.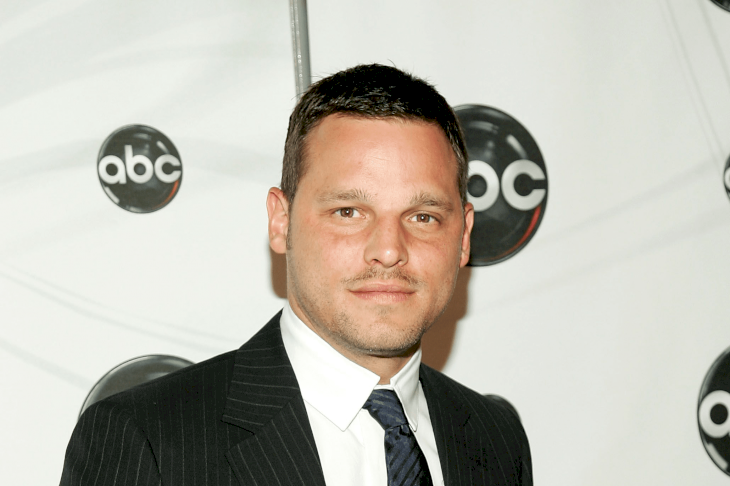 ---
Reflecting on how he got the role of Alex, Chambers said, "I had done a pilot for ABC, that didn't get picked up. They liked what I did in that, and they brought me in to do a screen test with Ellen. I guess they felt they needed a jerk, so they brought in this jerk. It worked out." 
---
Pretty sure that Alex would have been proud of that matter-of-fact explanation. Fun fact: the unsuccessful pilot that Chambers did was for Secret Service, the same show that Pompeo almost chose instead of Grey's Anatomy! After he was cast, Chambers' scenes had to be digitally inserted into the pilot episode.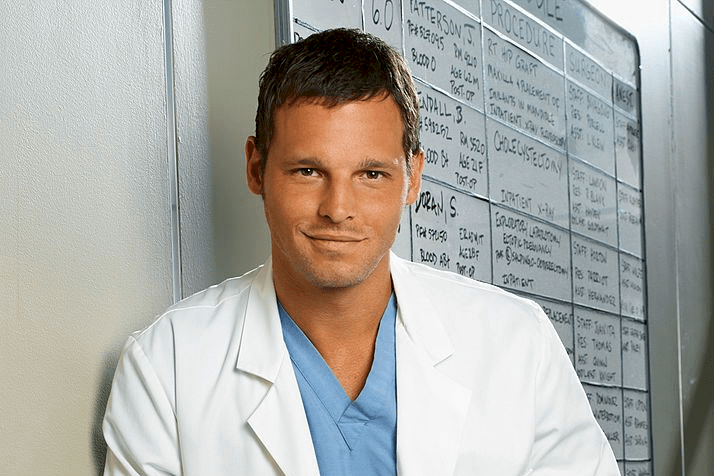 ---
Having played a role that almost didn't exist, for over 15 years, Chambers is considered to be one of the luckiest actors in TV history. In early 2020, he exited the Grey's Anatomy cast just as suddenly as he had entered. Which when you think about it, it sort of makes sense. Moving on to Chambers' on-screen love... 
---
CAMILLA LUDDINGTON AS JO KAREV (WILSON)
Camilla Luddington actually missed her Grey's Anatomy audition altogether. At that time, she used to voice and motion Lara Croft for the Tomb Raider video games. She actually couldn't attend the Grey's audition because she was busy promoting Tomb Raider at Comic-Con.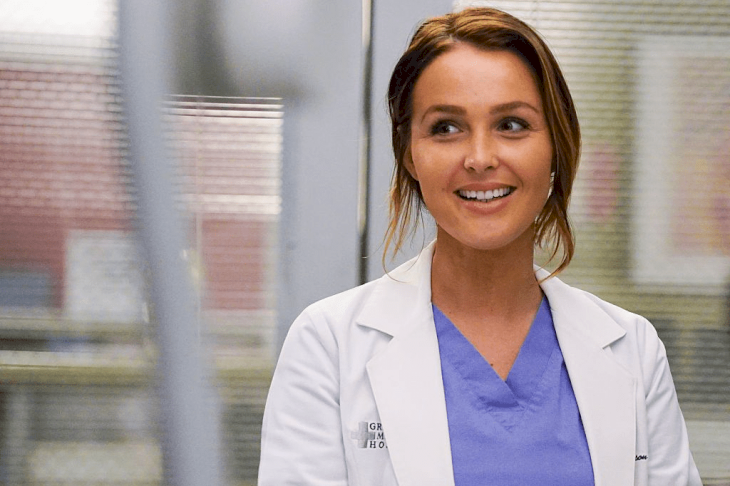 ---
"Shonda had a pilot called Gilded Lilys that I tested for, so I knew Shonda a few months before... I heard that Shonda had wanted me to come in [for Grey's], but I couldn't make it," the actress recalled. But the team didn't find their Jo immediately, so they invited Luddington to audition a few days later. 
---
She was hired two days later and was on-set by the end of the week. Luddington, who's actually British, auditioned in both a British and an American accent and initially wasn't sure what accent she'd been hired to play the role in. Whichever way, she plays the resilient Jo perfectly. 
---
JAMES PICKENS JR. AS RICHARD WEBBER
Luddington wasn't the show's only quick casting. In what must be one of the most successful callback auditions ever, James Pickens Jr. was basically hired on the spot. While he was the only actor called back to audition for the role of Richard Webber, the actor was still shocked and thrilled by what happened next.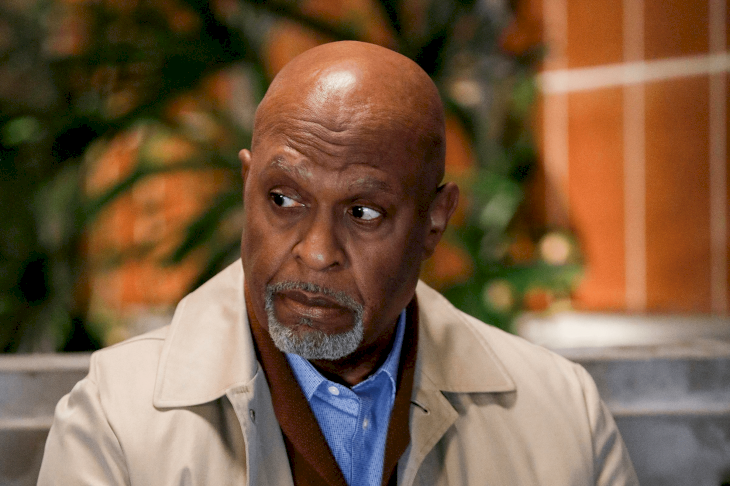 ---
After performing the scene where Richard tells the interns that most of them won't make it, the actor stepped out of the room. Minutes later, he re-entered. Pickens Jr. recalls, "[Director] Peter Horton said, 'Well, what are you doing for the next five years or so? Do you want to have this role?' I said, 'Oh my God yes!'" 
---
It just proves how amazing of an actor Pickens Jr. is. His role also turned out to be quite a bit longer than 5 years! His character ,Richard has had a rollercoaster of a life with him even discovering his secret daughter, Maggie over a decade after the show began.