Celebrities Who Completely Destroyed Their Careers Overnight
Being in the public eye means that not all days rise and shine in the same East! Perhaps, a wrong turn or even a scandal can put your sky-soaring career in tatters. It's utterly terrifying to know how these stars brought their name and fame down to pitfall after becoming victims of their worst nightmares. If you want a quick cautionary tale or two about the instant collapse from grace, then this article is for you!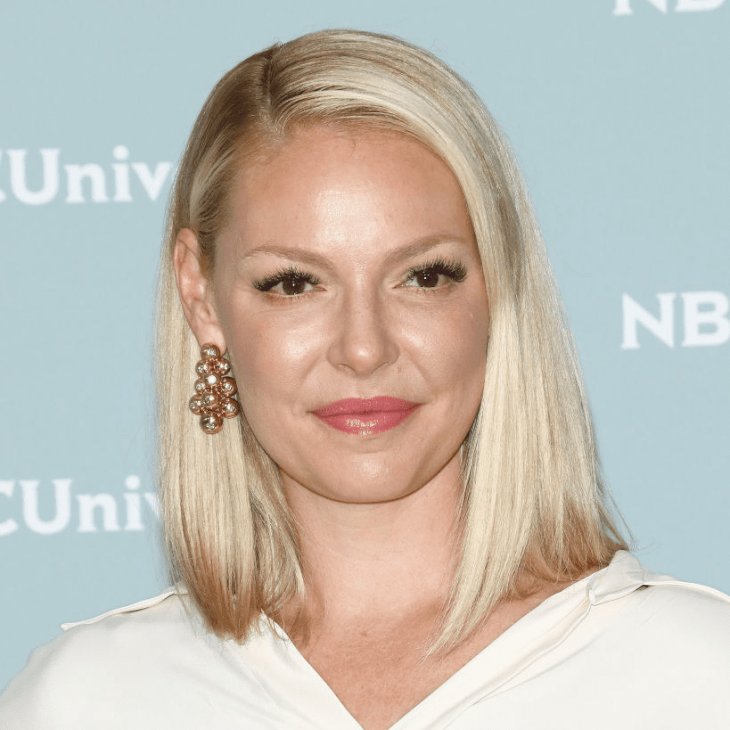 ---
Jennifer Grey 
Jennifer Grey's Hollywood journey illuminates the flimsy side of the industry. In the mid-'80s, Grey was rising to stardom with memorable turns in Dirty Dancing, Red Dawn, Ferris Bueller's Day Off, and counting. Eventually, she even received a Golden Globe nomination for Best Performance by an Actress for the latter. However, in the early '90s, Grey didn't think twice before going under the knife for a nose job. Her career came to a colossal standstill post the cosmetic surgery that did more harm than good.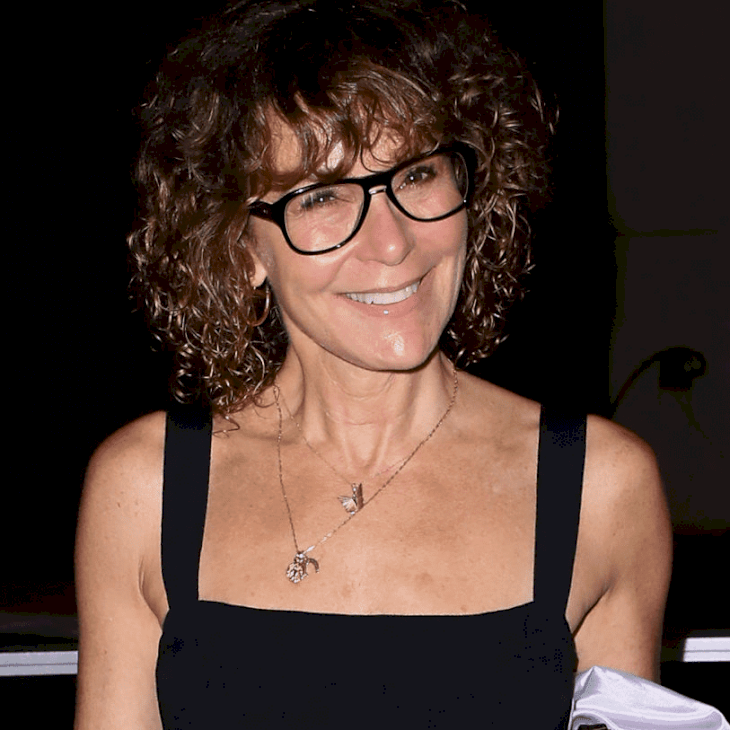 ---
Charlie Sheen
By all accounts, the most recent downfall of Charlie Sheen should've happened decades ago. The Wall Street actor's history of illegal substances and unapologetic partying has led to multiple rehab stays and at least one overdose. However, it was his behavior at Two and a Half Men that eventually destroyed his career in the limelight. Following another move to the rehab, Two and a Half Men's creator, Chuck Lorre, had enough of it all when he fired Sheen from the show. What followed was Sheen's epic proportion of bitter exchanges and bizarre interviews against Lorre.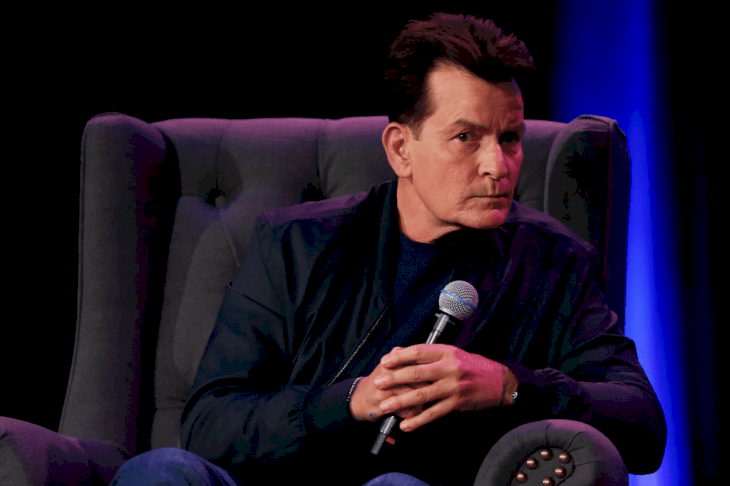 ---
Tatum O'Neal
O'Neal walked the red carpet with a chin-up attitude after becoming the youngest star to win an Oscar under the Best Actress in a Supporting Role category. That, however, signaled her long journey under the limelight. Unfortunately, her dreams in Tinseltown derailed after she was convicted of illegal substance abuse. Despite bagging an Oscar win at a very young age, O'Neil's stardom took just a few credits with mostly forgettable roles.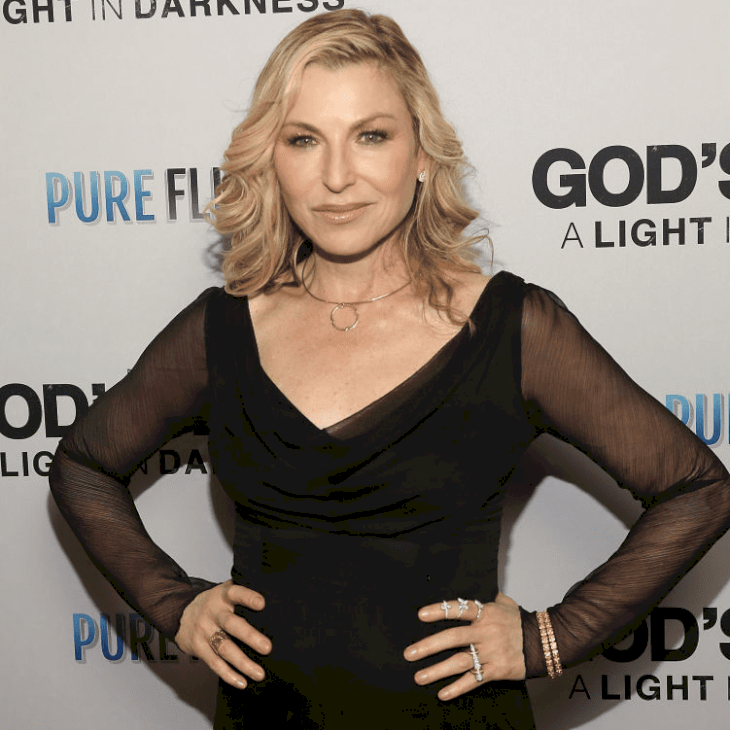 ---
Thomas Gibson
Thomas Gibson, a longtime face behind CBS's Criminal Minds, unfortunately, got himself axed from the show in August 2016. He was fired after kicking one of the drama's co-executive producers. However, Gibson's suspension from Criminal Minds was assumed to be temporary. But everything changed after CBS and ABC Studios launched an investigation into the squabble. Soon after, it was officially announced that Gibson had been permanently derailed from the show.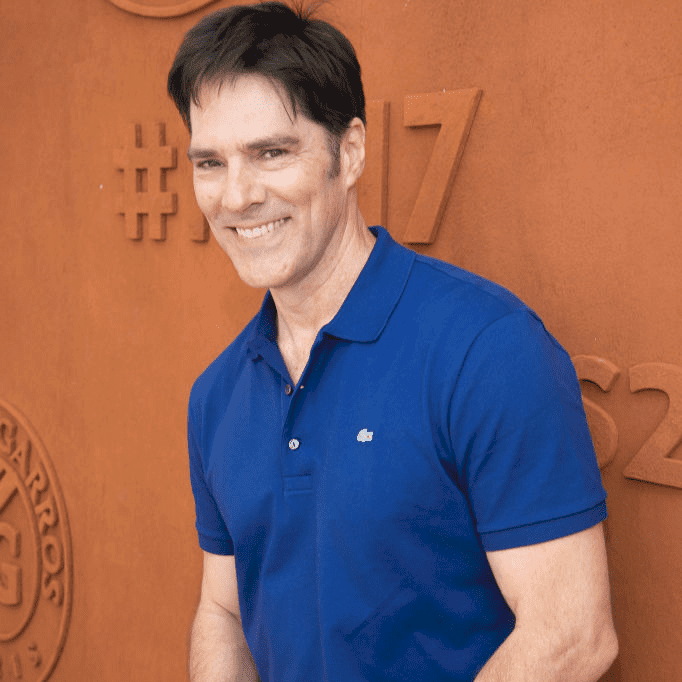 ---
David Hasselhoff
Hasselhoff tasted success out of a huge career in the '80s and '90s but found himself entangled in a scandal in 2006. The Baywatch actor's career came to a colossal standstill after his daughter videotaped him in a deplorable state. He was also seen eating on the floor. Hasselhoff's dependency on illegal substances not only brought down his image in his family but also ripped off his reputation. Though he managed to get clear-headed in 2009, his acting career stands irreparable with forgettable roles.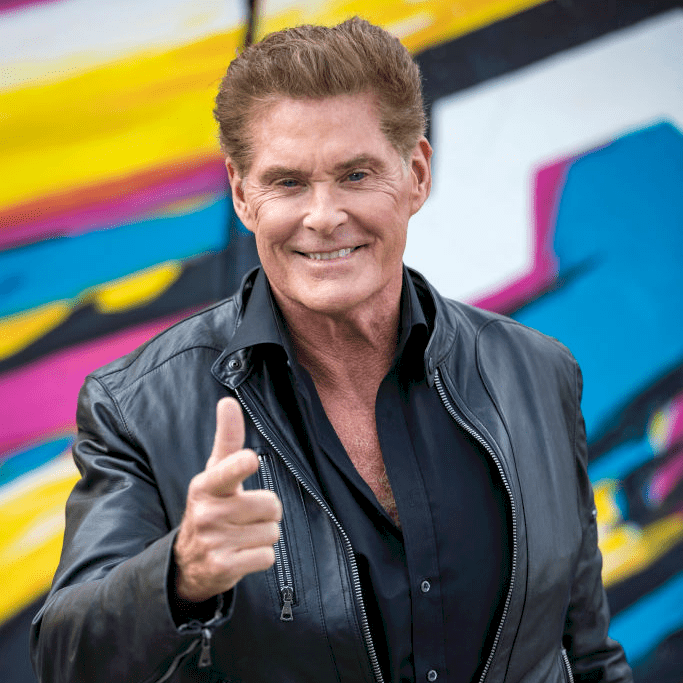 ---
Shannen Doherty
Beverly Hills, 90210 fame Shannen Doherty donned film and television industries throughout the '80s and '90s. Though the latter offered Doherty her career-defining role as Brenda Walsh, she was axed from the series later after repeated squabbles with her co-stars. Her habitual tardiness and unprofessional attitude slowly wobbled her away from the limelight. In 2001, Doherty was arrested for driving under the influence. Despite bagging a comeback as Prue Halliwell on Charmed, she was fired after another feud with her co-star.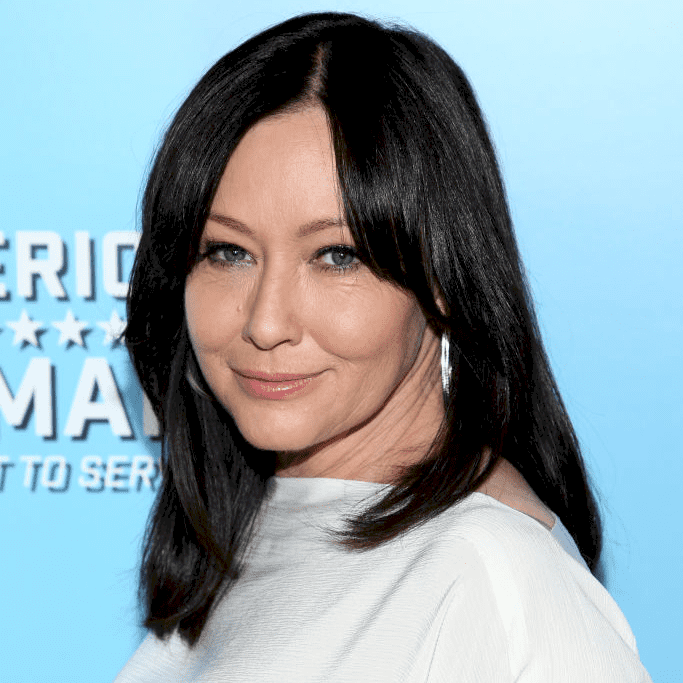 ---
Michael Richards
Problem Child fame Richards bagged three Primetime Emmy Awards for Outstanding Supporting Actor for his portrayal of Cosmo Kramer in the comedy series, Seinfeld. After the show ended, Richards returned to his stand-up comedy platform. Unfortunately, Richards' stand-up career stood still after he threw sarcastic comments at a group of guests who arrived late to a show in 2006. A recording of the actor's criticism went public and eventually forced him to call it quits from the showbiz.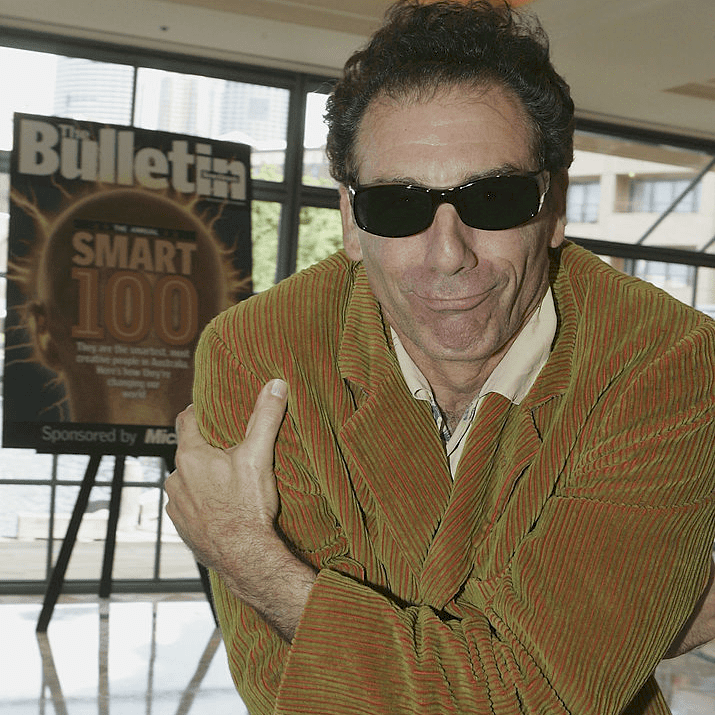 ---
Katherine Heigl
Katherine Heigl is best known for her Emmy Award-winning role as Izzie Stevens on the ABC drama, Grey's Anatomy. Unfortunately, the American diva is known for bad-mouthing her roles in interviews. Moreover, she refused to enroll her name for Emmy consideration. She publicly stated that her role on the show didn't deserve the award. Heigl's comments allegedly offended the show's producers, and since leaving Grey's, she didn't enjoy the same level of success.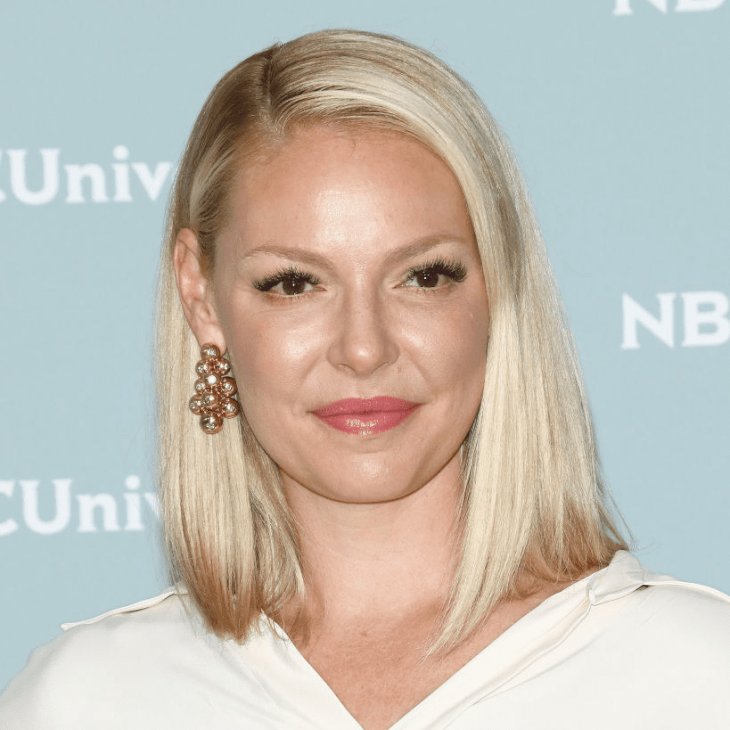 ---
Gary Busey
Gary Busey has acted in over 150 movies. However, he became a household name after he played Buddy Holly in the 1978 musical-drama, The Buddy Holly Story. The role also led his paces to an Academy Award nomination. These days, Busey is less known for his achievements and more for his odd antics and behavior. Perhaps, his star-studded career came to a huge standstill after he was severely injured in a motorcycle accident. He wasn't wearing a helmet and the fateful incident weakened Busey's mental filters, diverting his abilities farther from the limelight.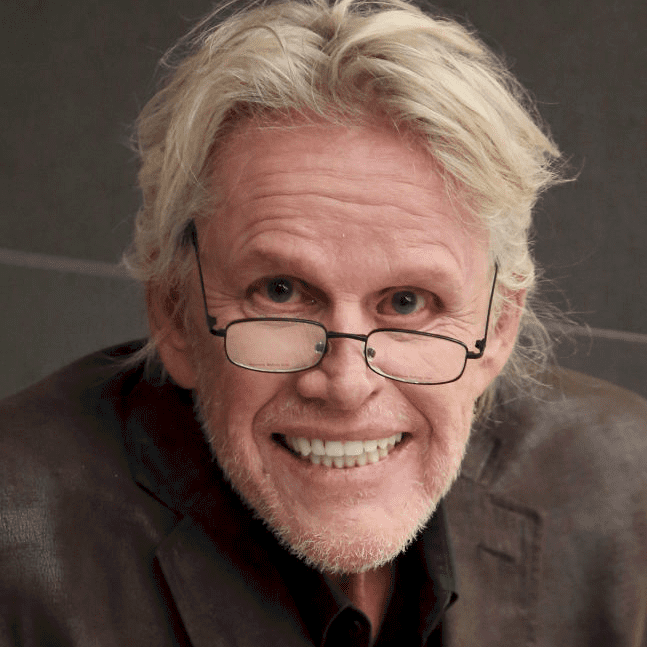 ---
Chevy Chase
American actor Chevy Chase is a ratified comedy legend. He was also a cast member on Saturday Night Live's debut season and even created the Weekend Update segment, which still airs today. Despite sailing his career onto the silver screen, Chase's habit of fighting on the movie set put his name off before it could become one. Moreover, very few people are willing to sign him in and work with him. Chase was trashed by strangers at his Comedy Central Roast in 2002. And when it was his turn at the podium, he eyed the camera and said—"That hurt."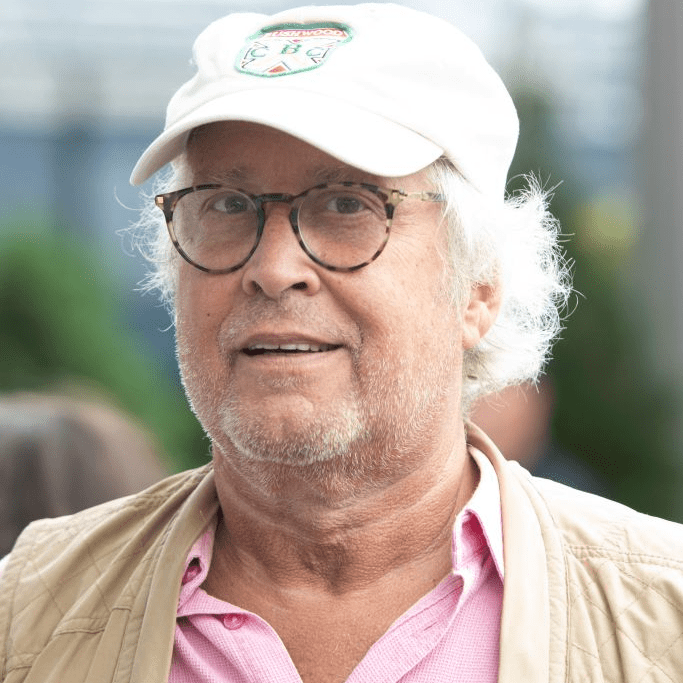 ---
Mike Myers
Mike Myers' career took root when he was a cast member on Saturday Night Live from the late '80s to the early '90s. Later, he became a household name after starring in films like Austin Powers and Wayne's World. Over the years, Myers gained an immense reputation for all bad reasons. His co-stars claimed it difficult to work with him. In addition to the piled-up rumors about his difficult behavior, Myers' career bombed after he starred in the 2008 film, The Love Guru. The film was not only panned by critics and audiences but was also accused of being offensive to the Indians and their religious sentiments. Since then, Myers hasn't had a high-profile career under the limelight.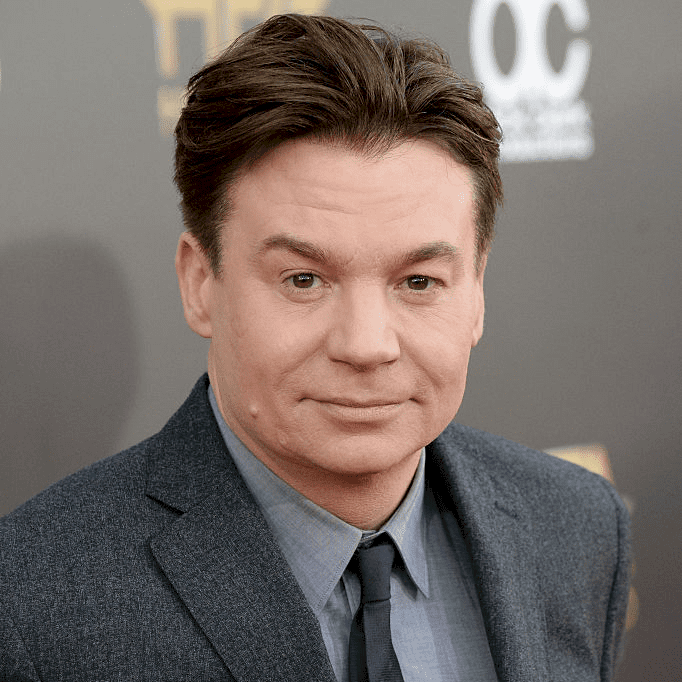 ---
Randy Quaid
Randy Quaid doesn't always walk with the credits he deserves for being such an established comedic actor. Perhaps, all the roles he bagged did pretty great in making Randy a household name. Plus, the guy was also nominated for Oscar in 1974—how good is that? Unfortunately, Randy and his wife, Evi, were arrested for not paying a $10,000 hotel bill. They were again put behind the bars for squatting in a home they owned once. Moreover, his weird interviews weren't just off-putting but also paved the way for a series of arrests since 2015. Maybe he's not the big screen material anymore after all these ugly incidents.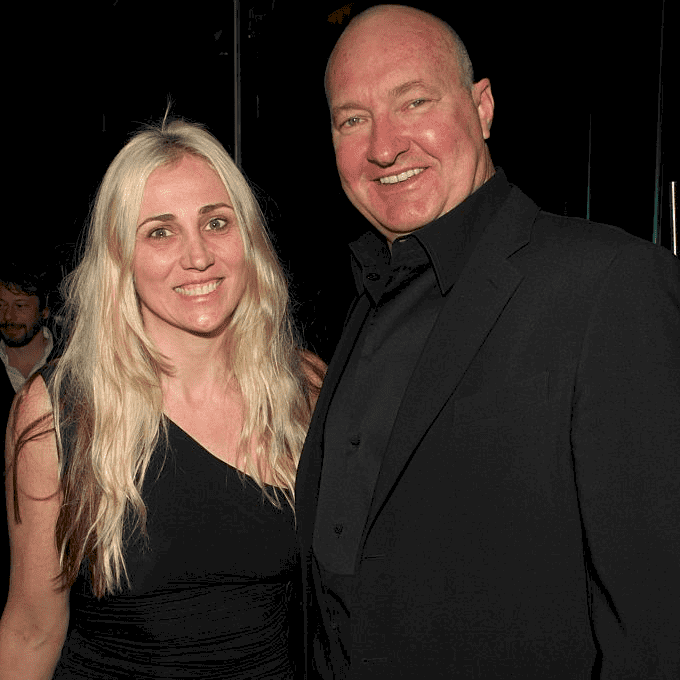 ---
Wesley Snipes
Wesley Snipes was a big star with roles that not everyone can jump into. The Recall actor was doing pretty great until he decided not to pay his taxes. Now, it's quite evident what not turning back with your taxes can lead you into. However, Snipes' charges against turning his back on tax payments proved hefty enough to land him in jail. Later, he was found guilty of willfully not filing taxes for three years in a row. Since it's quite hard to reprise a Blade sequel from jail, Snipes' tax evasion put a big period to his career.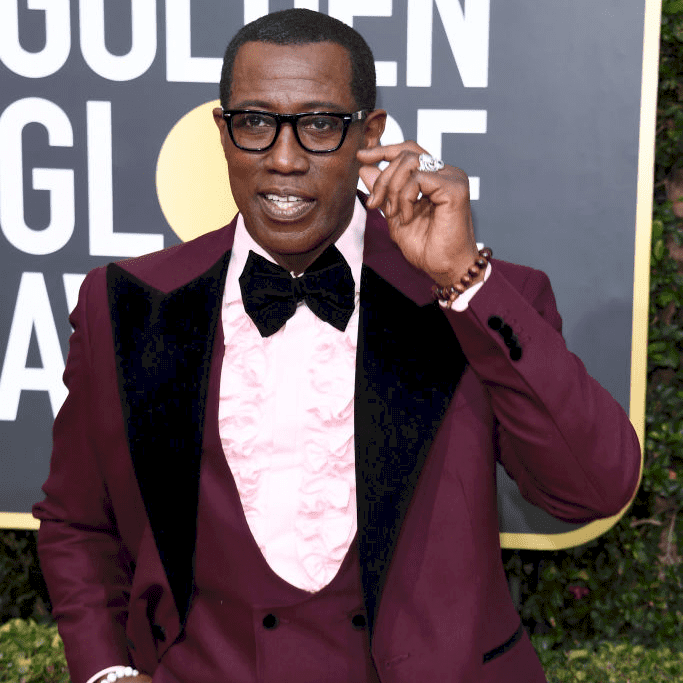 ---
Brendan Fraser
Brendan Fraser is among those names that are mostly followed by a question—"Why isn't Hollywood casting him anymore?" The American-Canadian celeb graduated from a character actor to an acclaimed movie star when he portrayed the swashbuckling Rick O'Connell in The Mummy. The fantasy-adventure, Journey to the Center of the Earth, returned a worldwide box office hit, reaffirming Fraser as a genuine leading man. Sadly, he derailed his career after turning down a chance to play in Journey 2: The Mysterious Island. The error of judgment cost Fraser his stardom—something he regrets to this day. 
---
Paula Deen
Paula Deen was once an acclaimed cooking show mom who turned out to become everyone's favorite. The Southern lady who loved delicious food made her way on top shows like MasterChef, Top Chef, and Extreme Makeover: Home Edition. But by 2012, the Deen empire crumbled down. She was reportedly sued by a former general manager of one of her restaurants claiming that she repeatedly used hurtful ethnicity slurs. After her statements were verified in the district court, the Food Network refused to renew Deen's contract, pushing her to the end of her career.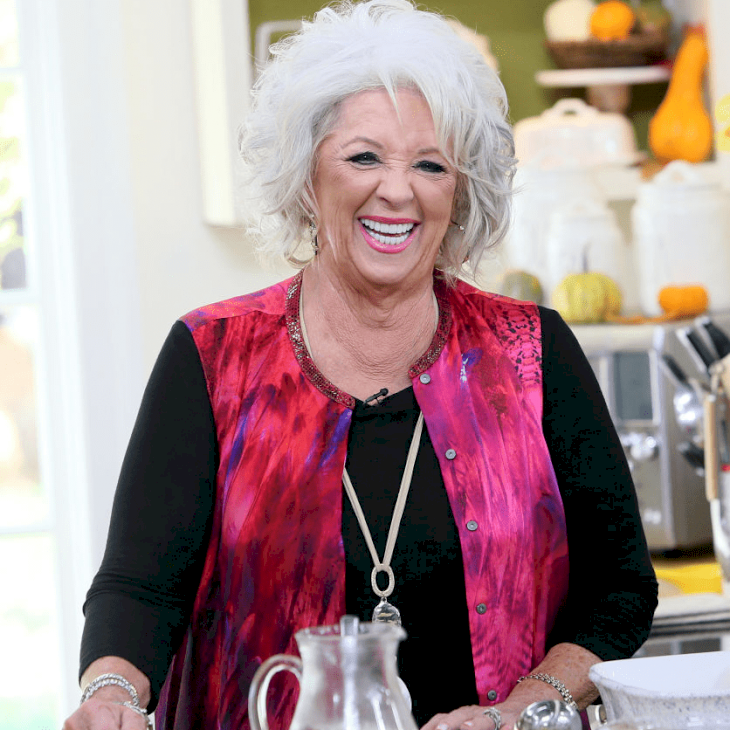 ---
Warren Beatty
The 2017 Academy Awards shapeshifted into an unforgettable gaffe for Warren Beatty and co-presenter Faye Dunaway when the latter gave the best picture award to the wrong movie. Beatty—a true Hollywood legend—paused and handed over the envelope to Dunaway. Without glancing deeper at the envelope's printed content, Dunaway announced "La La Land." While the producers of that movie hit the stage, one of them announced that it was Moonlight and not La La Land! Sure enough, the Oscar-winning legend threaded a series of interviews explaining how everything went wrong that day.
---
Dixie Chicks
The Dixie Chicks tasted chart-topping success as one of the leading ladies in the country music scene. Perhaps, their music even surfaced into pop genres. Unfortunately, their air-soaring career stood unexplainably still after the band's lead singer, Natalie Maines, bashed former President George W. Bush during a live concert. The fateful incident that sparked immense outrage in 2002 brought the worst from millions of their loyal fans. Radio stations boycotted all their tracks, and the country music industry distanced them forever.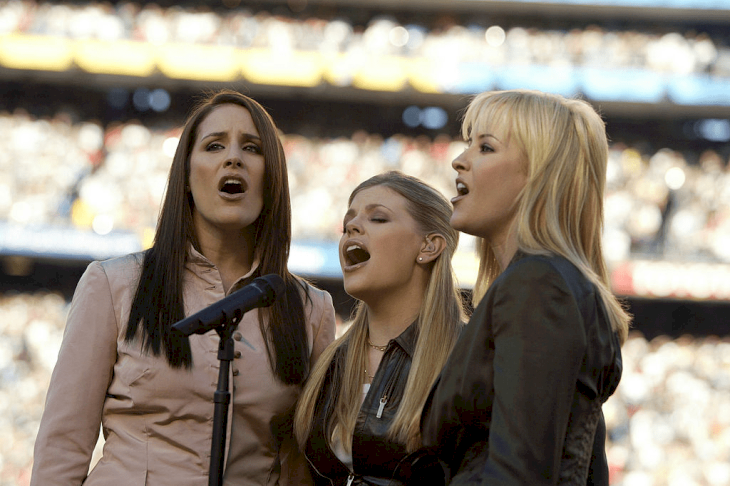 ---
Tiger Woods
Tiger Woods' long-winded golf career came to a screeching standstill in 2009 after over a dozen women stepped forward claiming their extramarital affairs with the American golfer. Eventually, his media-fueled scandal turned into an ugly nightmare. In the turn of events, sponsors cut ties with the history-maker, ripping him off millions of dollars overnight. Luckily, Woods was given a second chance to play. Unfortunately, his pro tour strikes were nothing like how they used to be.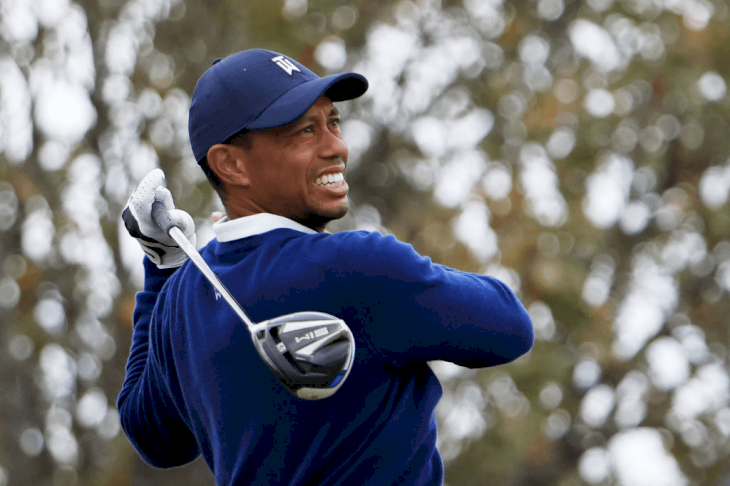 ---
Lance Armstrong
You know how sour it is when seven Tour de France titles and a heroic battle against cancer can't save your career sunken amidst illegal substances allegations. Former professional cyclist Lance Armstrong's successful career went down in flames after evidence surfaced looping him in one of the most comprehensive substance abuse allegations ever. Though Armstrong denied the charges, he was testified confirming usage in 2012. Eventually, Armstrong was stripped of all his Olympic records and titles, barely to be seen or heard from again.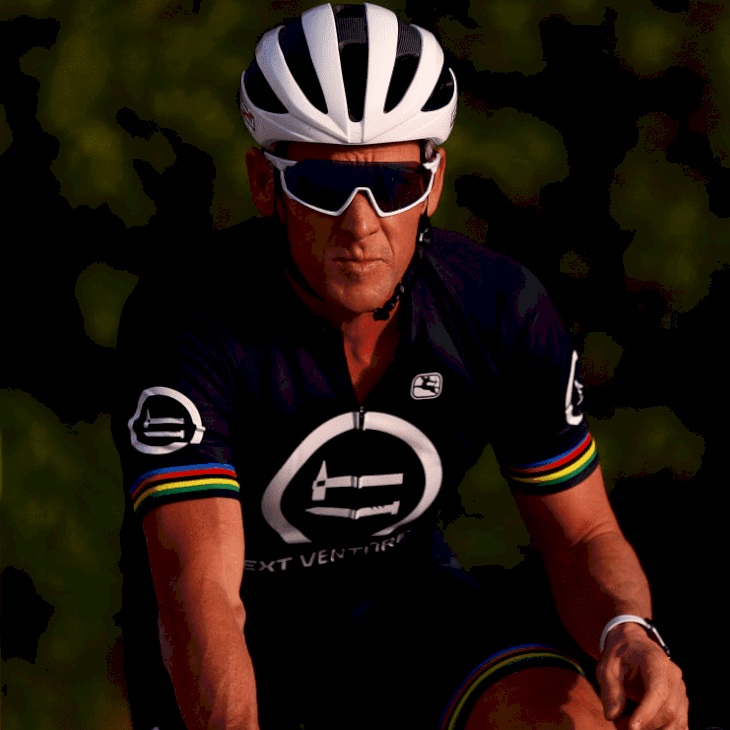 ---
Kanye West (Sort Of!)
Kanye West's career must be having nine lives. The American rapper manages to kill his career with his controversial tweets and opinions on a seemingly daily basis. Whether it's jumping on the stage in the middle of Taylor Swift's VMA speech or yelling at disabled members in the crowd, Kanye has done it all. However, it's all wacky despite the bitter fact that his off-putting actions never actually ended his career. Perhaps, fans have their fingers crossed that it's never too late before the rapper realizes that it's all over.
---
Mariah Carey
Live TV can become a singer's mortal enemy. Especially when your career is defined on lip-syncing performances like the one Mariah Carey donned in 2016. The American diva who has been a regular on several seasonal TV specials like The New Year's Eve show ruined her career post-2017. Back then, millions watched the singer botch her song "Emotions" when her in-ear audio, unfortunately, stopped working. A shocked Mariah stood frozen for a few seconds before angrily walking off the stage. The horrific endeavor was probably Carey's last primetime performance ever.
---
Ashlee Simpson
When Ashlee Simpson released an album titled Autobiography in 2004, it proved the right amount of everything to land her in a performing slot in Saturday Night Live. Of course, the American singer was caught lip-syncing when a wrong track began playing over the booming speakers. Ashlee panicked, ran off stage, and eventually proceeded to blame her band for airing the wrong song. However, a few days later, she confessed to lip-syncing and this botch ruined her only shot to fame. The singer's career went down in flames before it even started.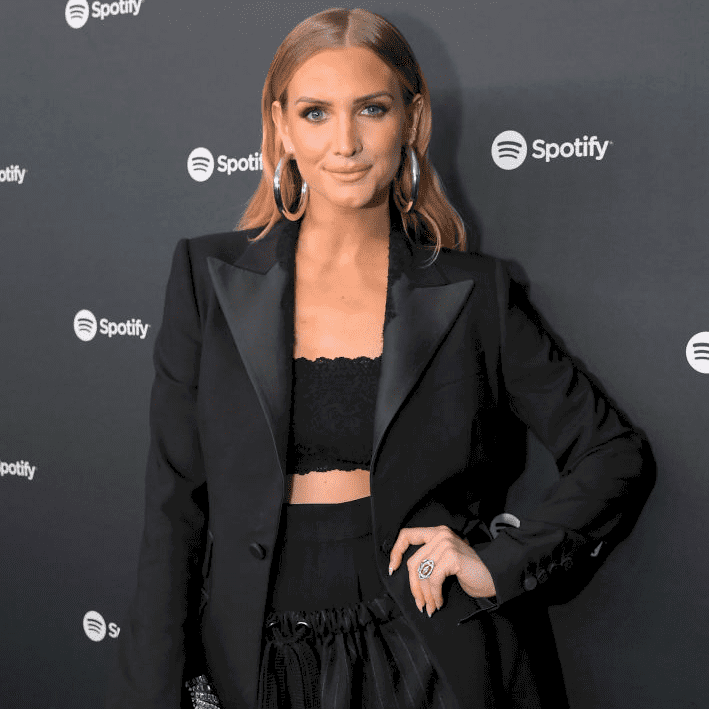 ---
Tonya Harding
Rather than being remembered as the first American woman skater to land a triple axel, Tonya Harding's career is tarnished by a scandal that cannot be easily forgotten. Harding wanted to somehow bag the national championship title. So, it didn't take her long to hire a hitman to physically injure her competitor, Nancy Kerrigan. After being convicted of the crime, the skater paid a hefty fine and was also forced to withdraw from the 1994 World Figure Skating Championships. Moreover, Harding was banned from the USFSA, never to make a comeback again.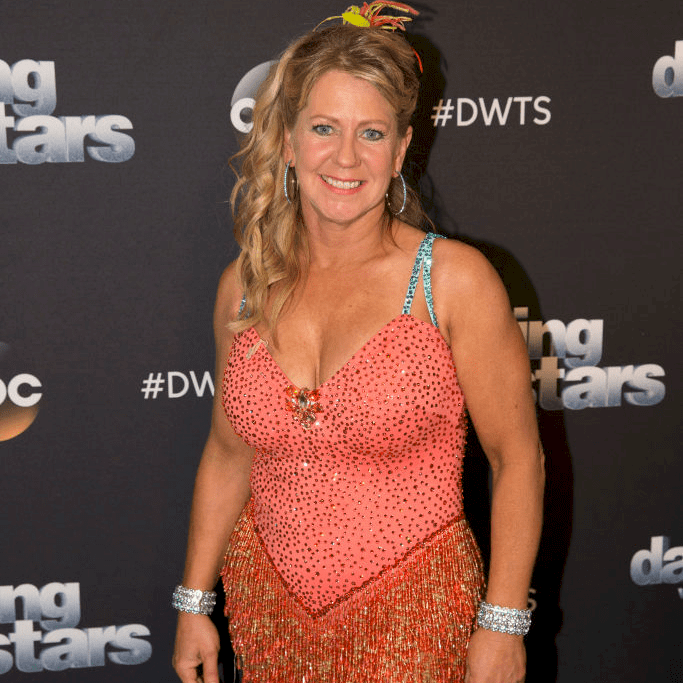 ---
Christopher Meloni
Diehard fans of Law and Order: Special Victims Unit were taken aback when Christopher Meloni—Detective Stabler—left the show for no specific reason. Upon further investigation, it was revealed that Meloni parted ways after the show's producers denied offering him more money. Does Meloni still regret abandoning his highest-paying role ever? Well, maybe. Moreover, we haven't got a glimpse of Meloni in anything better since then. Guess he ruined his career without a second thought!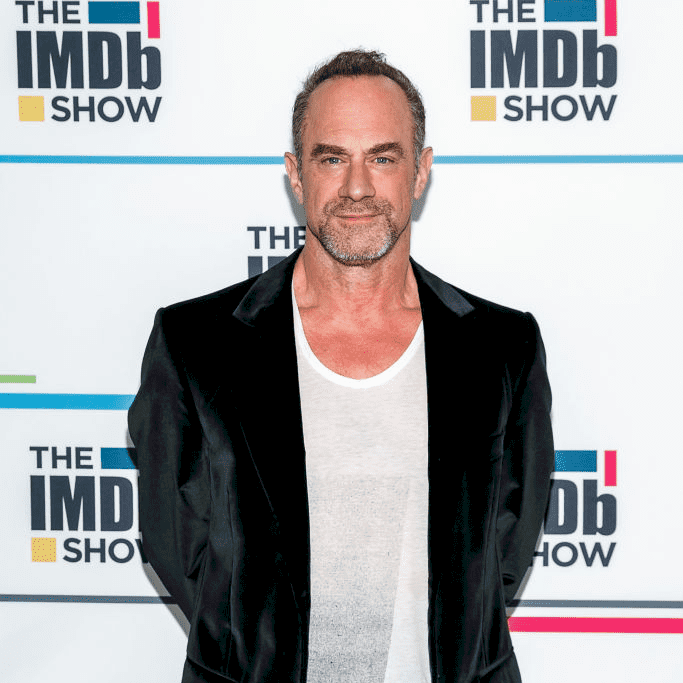 ---
T.J. Miller
Comedian-actor T.J. Miller seems to have severely hurt his career in 2017 when he didn't think twice before leaving HBO's Silicon Valley. However, it wasn't until 2018 that the chaotic aura on the show's set—and the depth of Miller's misconduct—was revealed. His unpreparedness and delays caused more damage than good to the show's progress. Later that year, Miller was arrested following his fake bomb threat on an Amtrak train that caused colossal delays. Everything churned in against him, fading his stardom like a passing cloud.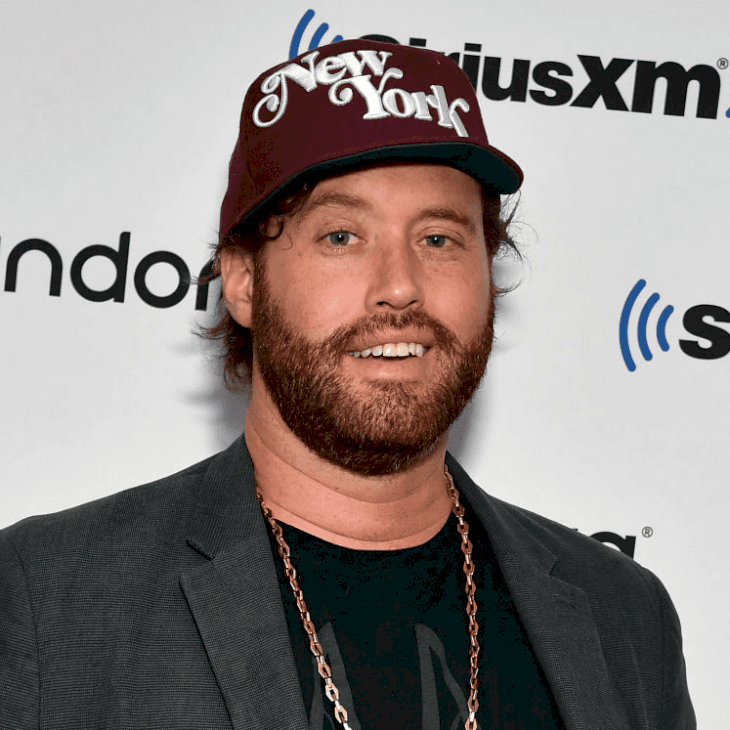 ---
Tyrese Gibson
American actor Tyrese Gibson garnered immense fallback when he publicly slammed Dwayne "The Rock" Johnson for starring in a Fast & The Furious spin-off titled Hobbs & Shaw. However, it wasn't until 2018 that the actor realized that he hit the rock bottom. It was too late that he understood the sort of foolishness he pooled for himself after voicing out his opinion against The Rock. Gibson's career came to an ugly standstill, and whatever he achieved until the unfortunate year lay back as history.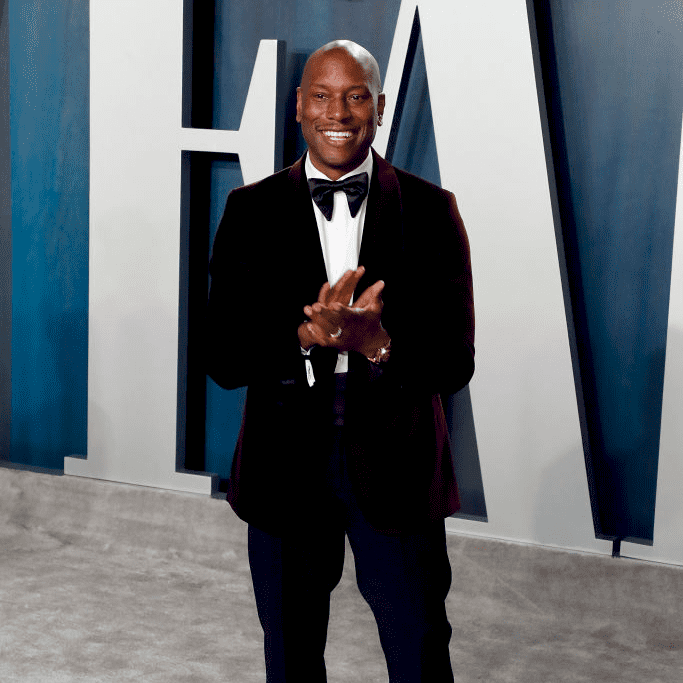 ---
Harvey Weinstein
In 2017, American film producer, Harvey Weinstein's career bombed after many women surfaced their sour experiences with him. Days later, Weinstein was eventually fired from Miramax in light of new information about his misconduct. After all these allegations, Weinstein's wife found it hard to continue her marriage with him. In the turn of events, the famed film producer lost his career, and nobody in Hollywood will ever face him again.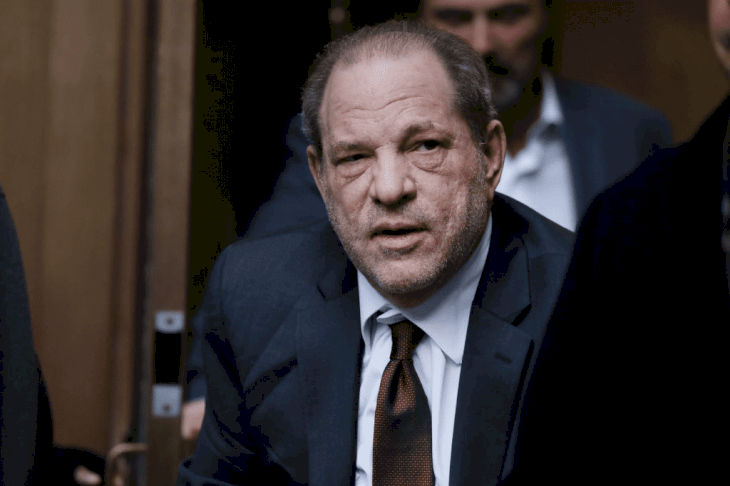 ---
Macaulay Culkin
Macaulay Culkin is probably one of the best-known child artistes of all time. Young Culkin became a household name worldwide after he portrayed the role of "Kevin" in Home Alone. Sadly, all wasn't well for the star later. Perhaps, things took an ugly turn when he became a teenager. Culkin reportedly became heavily dependent on substance abuse. That somehow prevented the star from reliving his early success, and he still stands grounded in history owing to addiction.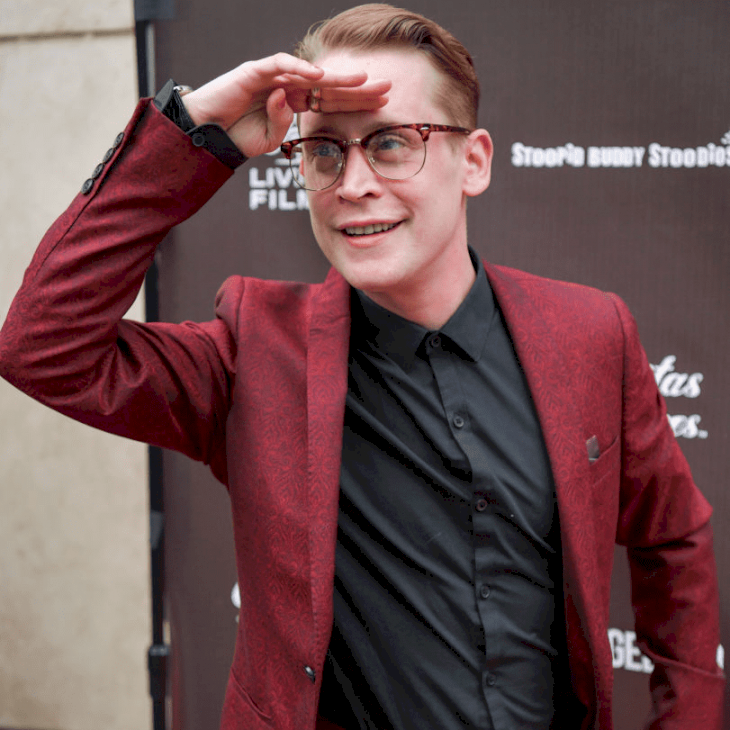 ---
Eddie Fisher
Looks like even the retro celebs weren't spared from ruining their career! Perhaps, American singer Eddie Fisher's journey to stardom halted after he began an affair with Elizabeth Taylor. At that time, Fisher was already married to Debbie Reynolds. After locking eyes with Taylor, his marriage fell apart, and the two married later. Meanwhile, Fisher's career was irreparably damaged by the press who took no time in essaying the trio's personal lives. Fisher not only lost his career but his marriage to Taylor lasted less than five years.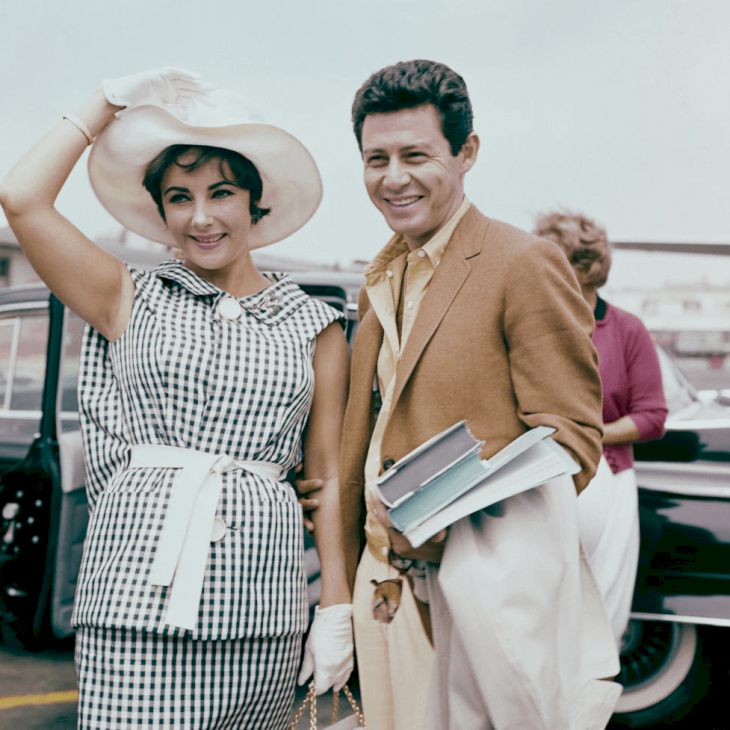 ---
Winona Ryder
Winona Ryder might have stolen hearts after her Golden Globe nomination for her performance on the Netflix series, "Stranger Things." But that didn't cloak the incident that almost ripped her off her career in 2001. That year, Ryder was caught shoplifting merchandise worth thousands of dollars from Saks Fifth Avenue in Beverly Hills, California. She ripped off tags and moved the items in her bag assuming that no one noticed. She eventually served around 480 hours of community service and her felonies were reduced.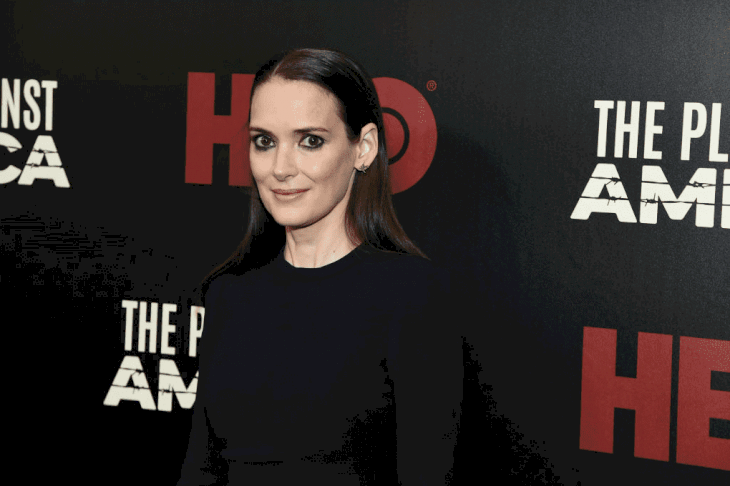 Maybe it didn't take these celebs much time to squeeze the bitter juice out of their star-studded career. While some continue to stay in the limelight after nodding down to the ugly lessons, some just prefer to stay cloaked away from the showbiz. These celebs elegantly prove that all might not be too well unless you know how to humble yourself before your achievement. Sigh...! So, what's your take on the stardom these celebs lost? Do you think that they deserve better if given a second chance to rectify their mistakes? Share your thoughts with us! And please don't forget to click the "Share" button!
ⓘ The information in this article is not intended or implied to be a substitute for professional medical advice, diagnosis or treatment. All content, including text, and images contained on, or available through this ENG.AMOMAMA.COM is for general information purposes only. ENG.AMOMAMA.COM does not take responsibility for any action taken as a result of reading this article. Before undertaking any course of treatment please consult with your healthcare provider.
ⓘ ENG.AMOMAMA.COM does not support or promote any kind of violence, self-harm, or abusive behavior. We raise awareness about these issues to help potential victims seek professional counseling and prevent anyone from getting hurt. ENG.AMOMAMA.COM speaks out against the above mentioned and advocates for a healthy discussion about the instances of violence, abuse, sexual misconduct, animal cruelty, abuse etc. that benefits the victims. We also encourage everyone to report any crime incident they witness as soon as possible.