Winona Ryder's Romances: Johnny Depp And The Other Men In Her Life
As a superstar of the '90s with films like Heathers, Winona Ryder is no stranger to the spotlight. Fans and the media have been curious about the Stranger Things actress' love life, forever! From dating Johnny Depp to marrying Keanu Reeves, she's been busy. Let's find out more about all the 'it' couples Ryder has been a part of.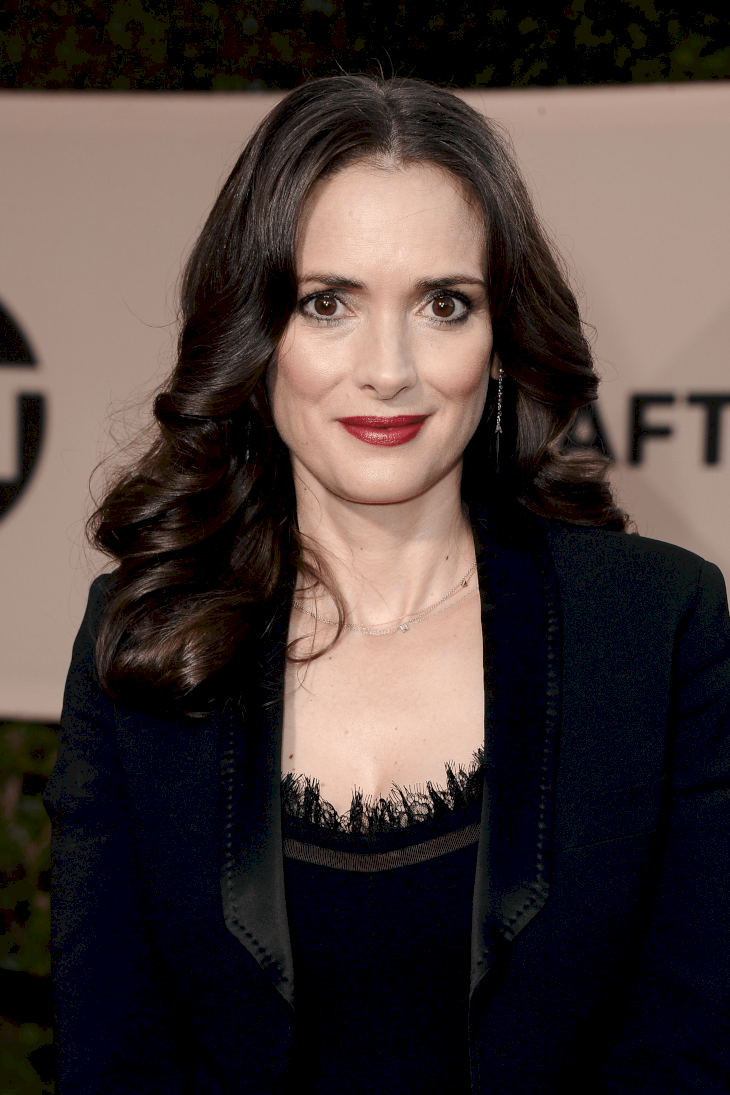 ---
SCOTT MACKINLAY HAHN: HER LONGEST ROMANCE
Ryder's current longest relationship happens to be with Scott Mackinlay Hahn, who she's been with since 2011. She's been very vocal about her love for the fashion designer, choosing to be seen with him at several events. His passion for the environment and the use of organic material for his company is just one of the things that Ryder loves about him.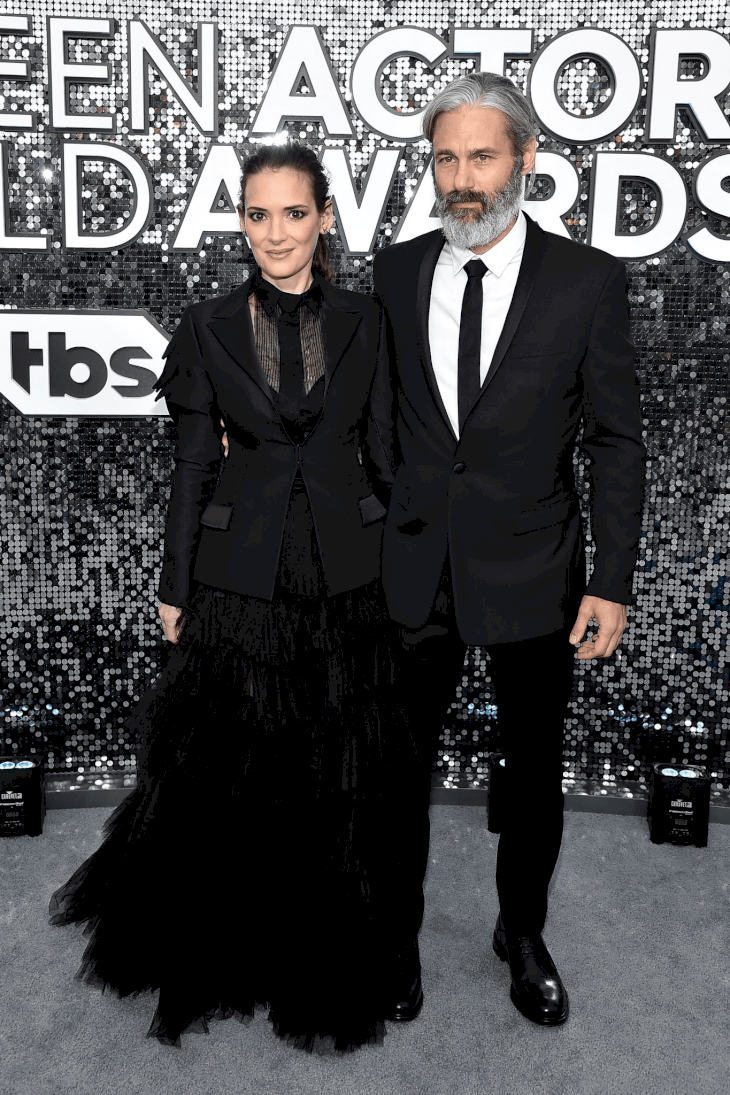 ---
SOMEONE'S BEEN SNEAKY
Surprisingly, we know nothing about Ryder's longest romance. Both prefer to keep their lives private. Ryder was first seen at Hahn's launch in 2012. To celebrate Earth Day, she was one of the guests attending the show. While we all thought that she was present to take in the clothes, who knew that there was something more going on behind-the-scenes?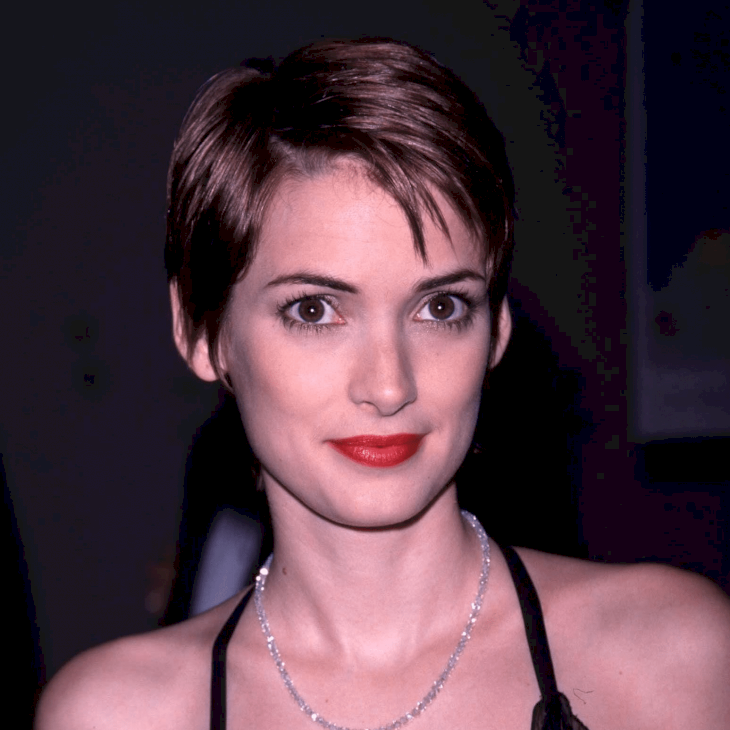 ---
While she had mentioned in passing that she was dating him in 2013, the media didn't take it too seriously. There were few witnesses who saw the couple at the US Open but that was it. So, many were shocked to see them together when they made one of their first public appearances at the premiere of Netflix's Stranger Things.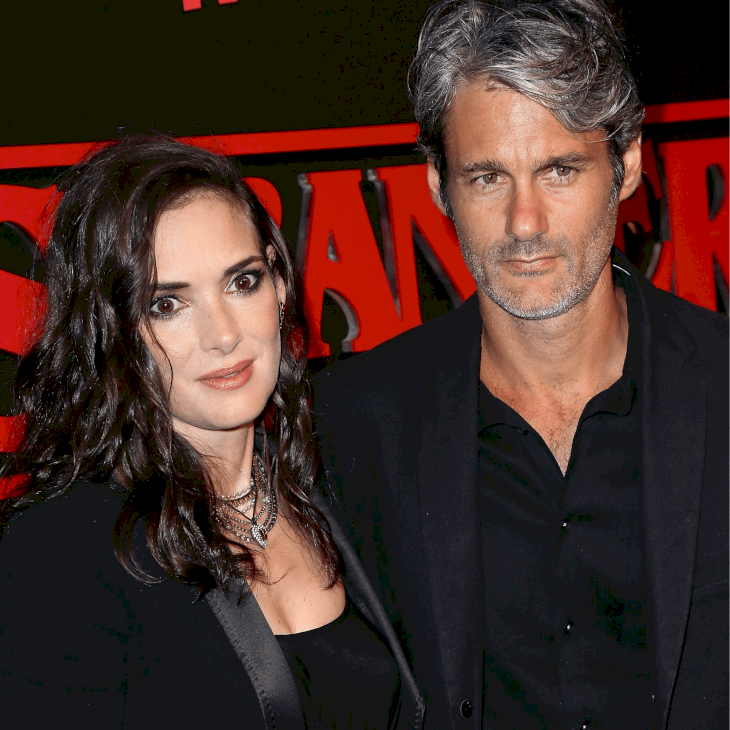 ---
MATT DAMON AND THE TALENTED MISS RYDER
Previously, Ryder's been linked with several stars. Starting with the 90s - what does one do, when their boyfriend's friend is single and they're looking to double date? Well, Gwyneth Paltrow who's close to Ryder decided to introduce her to her then-current boyfriend, Ben Affleck's bestie, Matt Damon in 1997.
---
Damon was supposedly in a relationship with his Good Will Hunting co-star, Minnie Driver when he first met Ryder. No one knows if he broke up with Driver first or not. But Ryder was there for him when an upset Driver went to the press. Their first appearance at the pre-Oscar party in 1998, confirmed their relationship.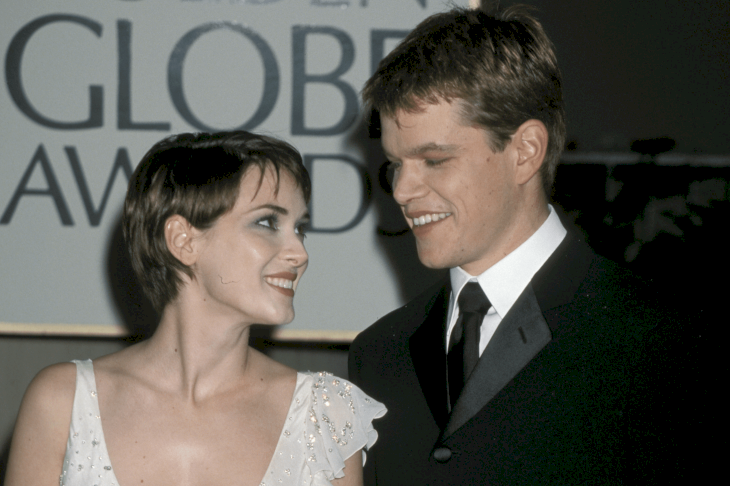 ---
UNDER THE RADAR
For two superstars who were at their peak; and with all of their drama in the spotlight, their getting together actually slipped the public's notice. Even though it was only for a short while, the couple enjoyed their time together privately, before the media caught onto them at the pre-Oscar party. We barely even have any photographs of them together.
---
SWEET PARTING
The pair were seen together and in love at the Golden Globes in 2000 but sadly parted ways a year later. When asked about him, Ryder told Black Book that she was lucky to have met him and was on good terms with him.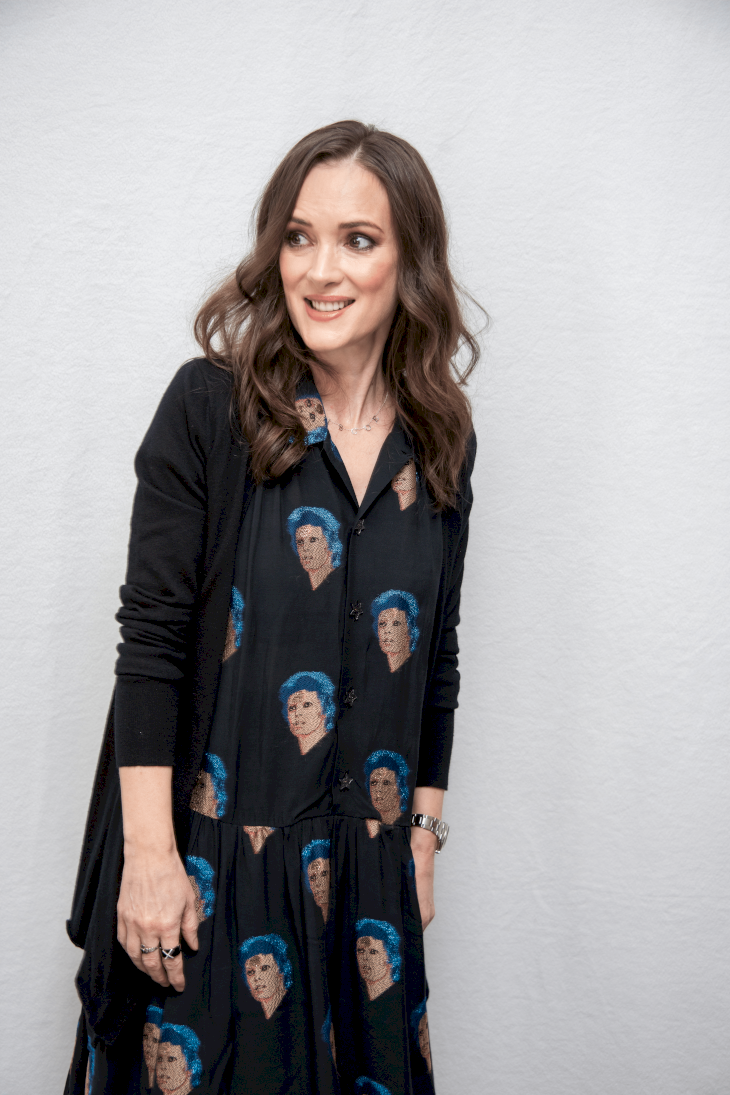 ---
Damon too spoke about this relationship, but much later. It was 4 years after their break up, that he mentioned Ryder during an interview with Playboy. He supported her when asked about her 2001 incident, saying, "This too shall pass' — that somehow her true colors would come out and she would get past it because she's a great woman."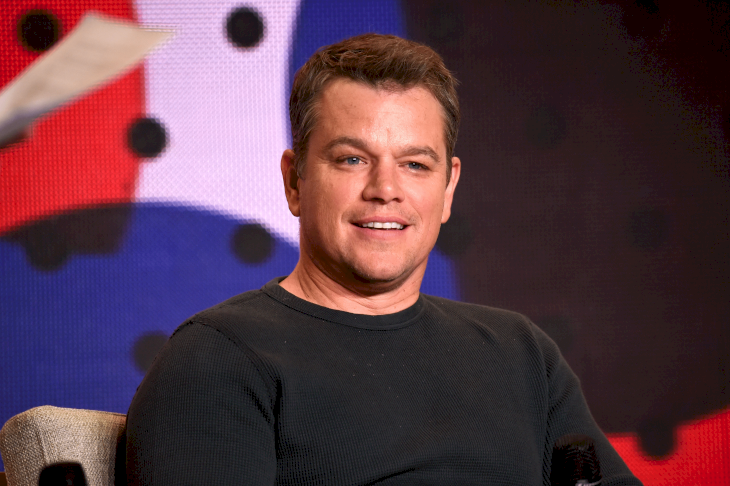 ---
ROB LOWE AND OTHER FLINGS
Other than the confirmed romances there have been rumors of Winona Ryder dating Rob Lowe. Having starred in Square Dance in 1987 and then attending the Golden Globes the next year together certainly sparked the media's interest in the couple.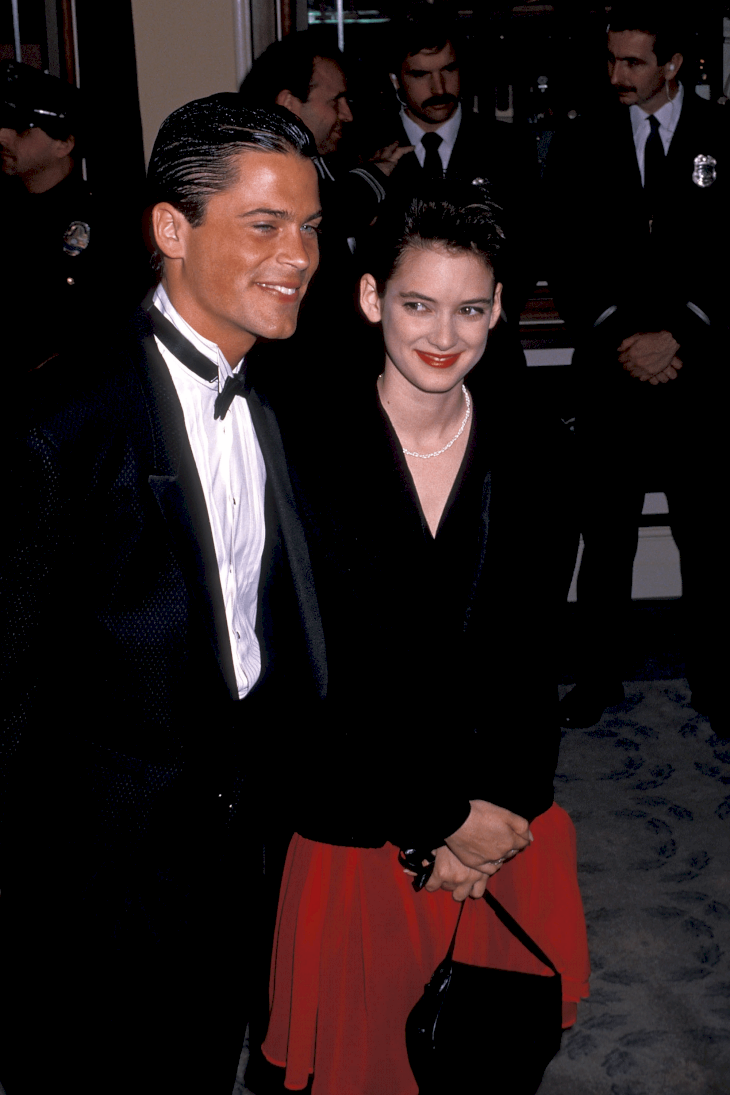 ---
People didn't think too much of it as the years passed by. But there was a renewed interest in this couple when Ryder's team decided to include her time with Lowe in her biography. It's understood that they might've kept their relationship a secret, due to their age difference - Ryder was only 16 while Lowe was actually 23.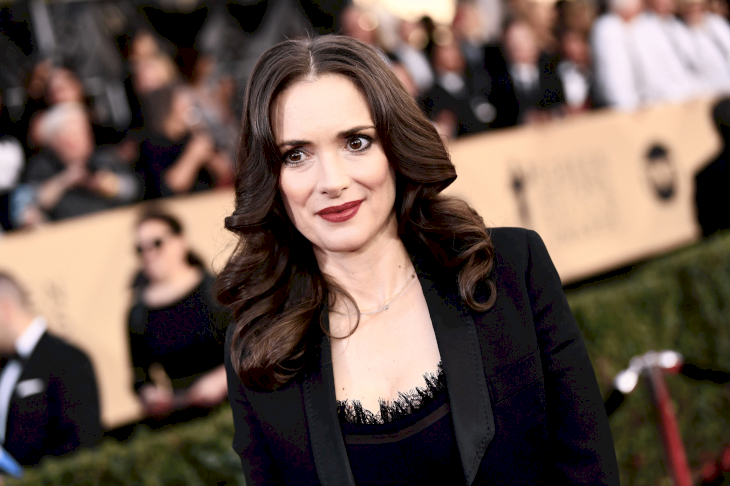 ---
TOO PRIVATE TO EVEN CONFIRM
Lowe was in an on-again, off-again relationship with Melissa Gilbert. They were engaged in 1986 but parted ways in 1987. His immediate appearance with Ryder after, was what set off the media buzzing about their relationship. Not only that, the media assumed that they were engaged, but the rumors were squashed with the announcement of the Heathers cast.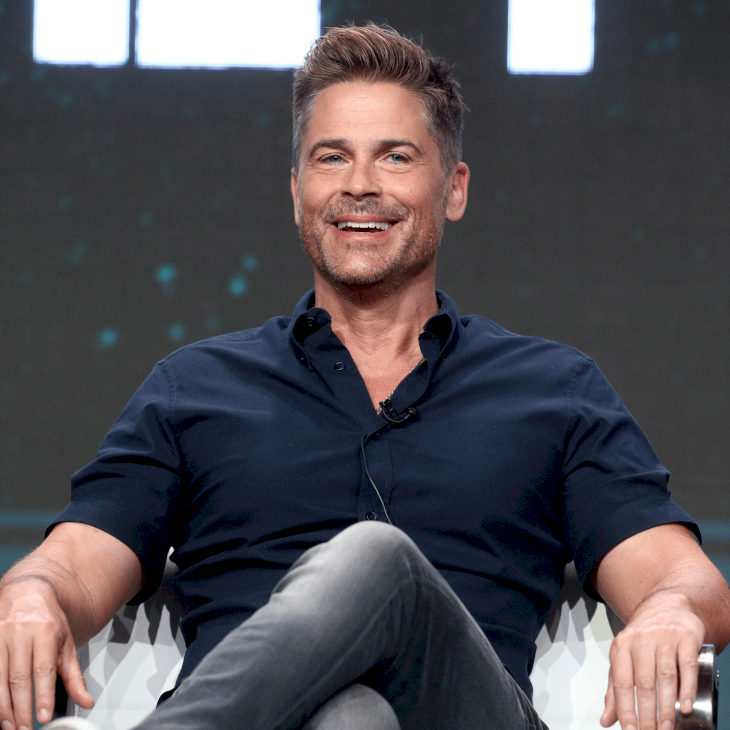 ---
CHRISTIAN SLATER: NOT ANOTHER HEATHER
We cannot forget Christian Slater and Ryder's cult classic, Heathers. Due to their amazing chemistry on-screen as a psychopathic couple, reports flooded in that they had dated during the filming of the movie in 1988. But according to Lisanne Falk who played one of the Heathers in the movie mentioned that Slater was actually dating Kim Walker, the first Heather.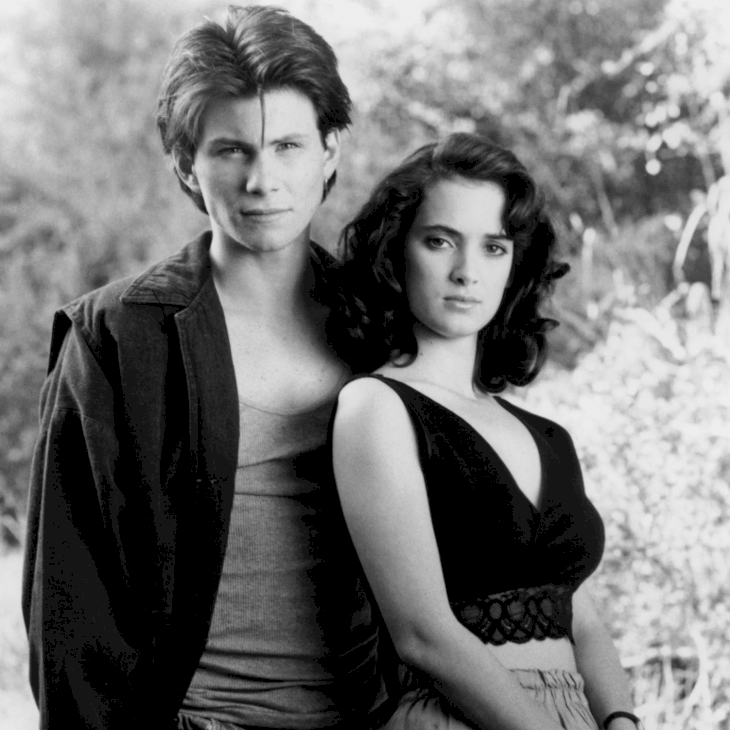 ---
She noticed that the couple were aloof, always hanging out together alone after the shoot. Falk also mentioned that she was the closest to Ryder and that they would spend time together. Hence, she would have known if Ryder and Slater were a thing, making us question this particular pairing.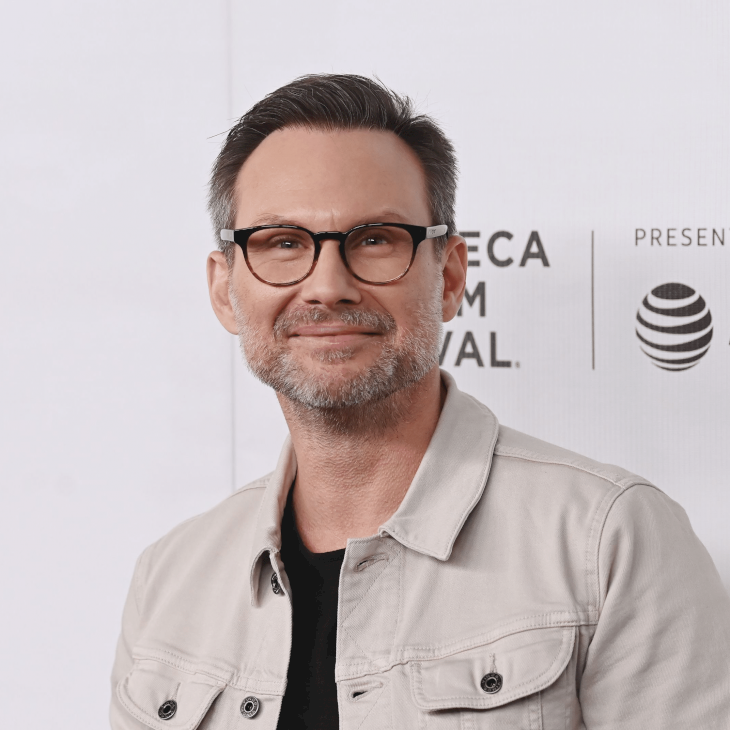 ---
BEHIND THE SCENES
Ryder also denies this particular pairing. She, in fact, did have a crush on Slater and tried to date him after he broke up with Walker, but it didn't work out. Slater too, confessed that he always had a crush on Ryder and that he would always be in love with her.
---
"It's funny, the last time I watched the movie, I was like, 'God, we have really great chemistry!' And I wonder if it was partly to do with the fact that, you know, I wished I could," said Ryder. She remembered there was some sort of drama or the other that made it impossible for them to date.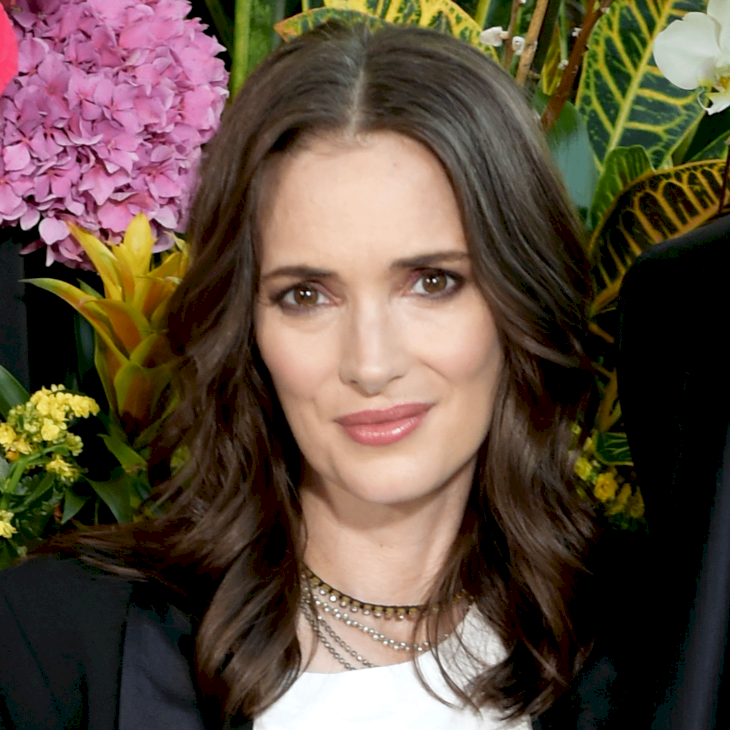 ---
DAVE PIRNER'S LOVE SONG
After her intense relationship with Depp, Ryder went through a slew of musicians starting with singer and guitarist, Dave Pirner. The lead of the Grammy-winning Rock band, Soul Asylum seemed to have been a rebound for Ryder after her split with Johnny Depp.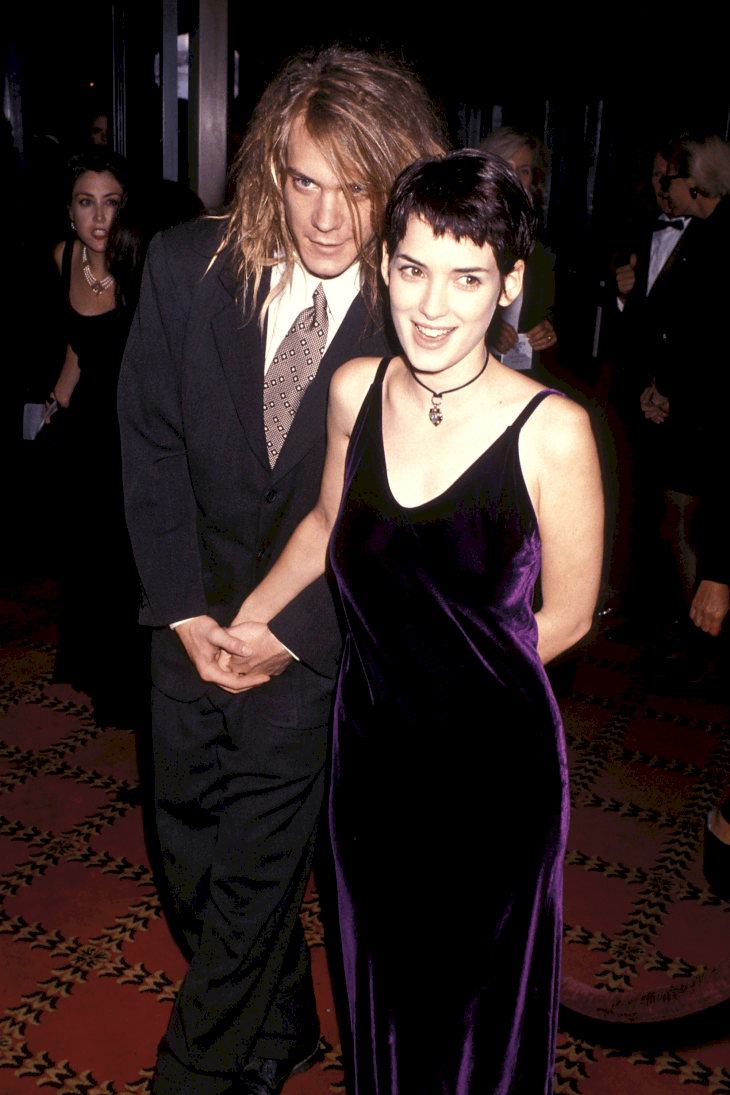 ---
GOING INCOGNITO AND FAILING
But how did she meet the Rockstar? Ryder reportedly wanted to go underground after her very public split with Depp. So, she did what anyone else would do. She decided to move back home - to Minneapolis, hometown to also Dave Pirner. And since she was into indie bands, they were bound to meet.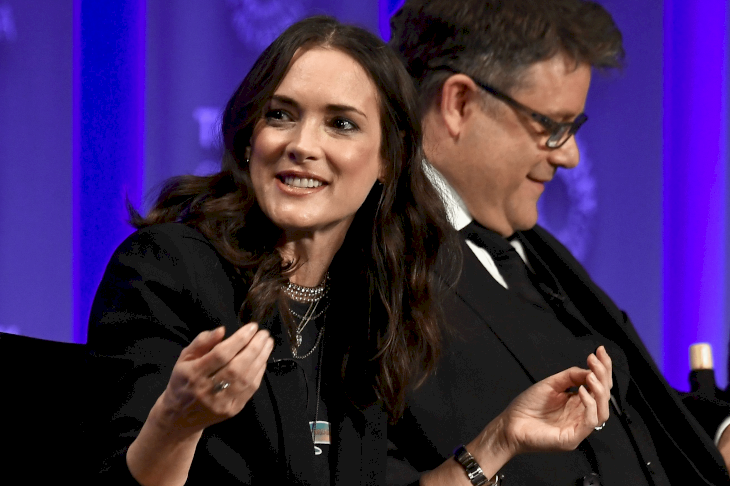 ---
She first met him in 1993 during MTV Unplugged. She ended up starring in his band's music video, Without A Trace, and soon after moved in with him. Their relationship was the most exciting to the public, causing fans to create chaos just to get sight of them. After a couple of years later, they sadly broke up around 1997.
---
BECK: THINK I'M IN LOVE?
Lo-fi pioneer, Beck who is known for his contribution to Eternal Sunshine of the Spotless Mind's OST was also supposedly dating Ryder for a short while in 2000. When asked about it, the singer neither confirmed nor denied the relationship. But he was quick to notice the internet's obsession with Hollywood couples..
---
"If you're seen standing next to somebody, you're together with them. I've been keeping to myself mostly. I met her when I was younger, right before my first record came out. I hung out with her for a month or two," said Beck. Then in 2001, Ryder was seen with Pete Yorn of Me, Myself, and Irene fame.
---
A BEAUTIFUL MUSE
Soon in 2003, Ryder dated Page Hamilton of Helmet for a year. What's so surprising is that most of his songs in his following album, Size Matters is actually inspired by her. But Hamilton was very blunt when he was asked what his girlfriend thought about it.
Great interview with Page and @ELovesGuitar! Page talks the most important lessons he learned from working w/ David Bowie, some of his early rock star behavior & price he paid for it… his cool vintage guitars & more.🤘🔥 Check it out here! https://t.co/aNTR14bEF1 #helmetmusic pic.twitter.com/BDa8lc5jQX

— helmetmusic (@Helmetmusic) October 9, 2018
---
It's understood that if someone writes a song about you, you might think that they're in love with you, and that's exactly what Ryder thought. But the singer dismissed her nonchalantly, hinting that trouble was soon to hit the couple. And not too long after, they ended up parting ways.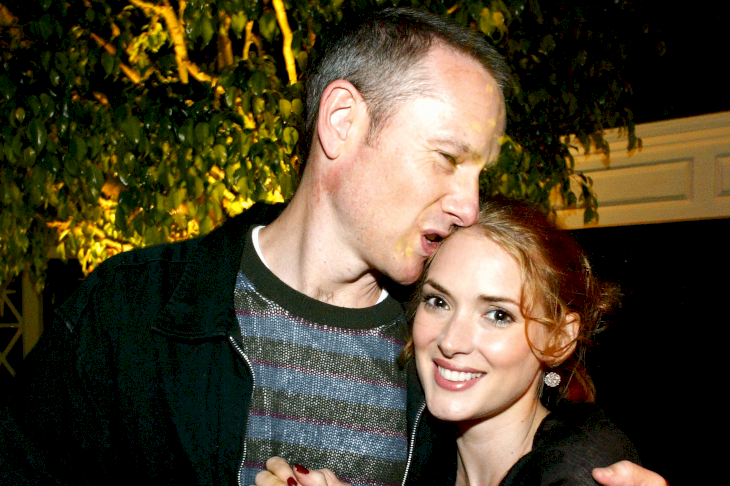 ---
BLAKE SENNETT: DOES HE LOVE YOU?
She then went on to date Blake Sennett, the guitarist of Rilo Kiley for a year in 2007. Their appearance at the fall 2008 Valentino fashion show in Paris confirmed their relationship. Ryder was actually seen with a band on her ring finger garnering rumours that they were engaged.
---
BACK TO HOLLYWOOD
She then started hanging out with her friend, Oscar-nominated Henry Alex-Rubin who she had met on the sets of Girl, Interrupted. They dated in 2006 with Rubin even getting Ryder to star in a mockumentary about her 2001 incident!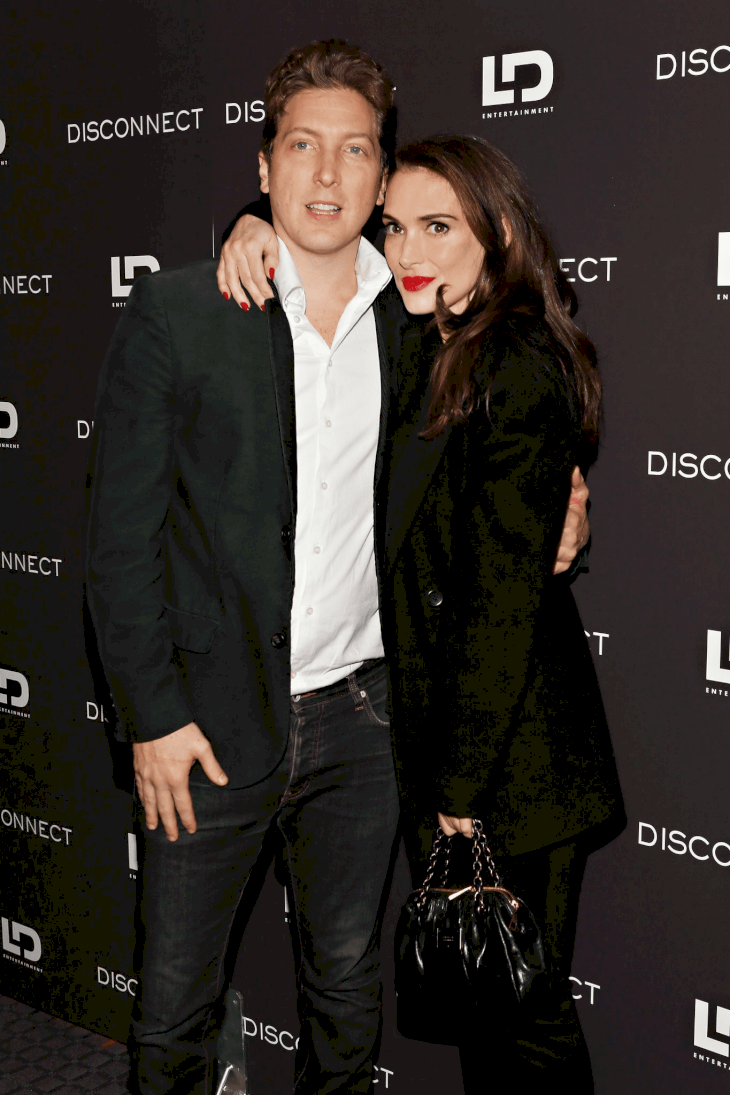 ---
Even though they called it quits pretty soon, the split was amicable. They've still stayed friends through the years. Alex-Rubin even invited Ryder as his date to his film's premiere in 2013. His wife had just given birth to their daughter, 2 days ago and couldn't make it. Well, isn't that what friends are for?
---
ARE THEY OR AREN'T THEY: COMEDIANS, MODELS, ETC.
What could the comedian Tom Green and Winona Ryder have in common? While we are not too sure, this supposed pairing did happen. Reports say that Green actually asked Ryder out after her split with Blake Sennett. And Ryder said yes! They were seen on a date in 2008 making the paparazzi go crazy with dating theories.