Kevin Costner: A Father To Seven Children
Being best known for his roles in "The Postman" and "Dances With Wolves", Kevin Costner is much more than an actor. With seven children and three special women in his life, Costner's family life is not what you might have expected. Let's have a look at what his personal life is like!
---
WHO IS KEVIN COSTNER?
Born on January 18th, 1955 in California, Kevin Costner was used to moving around a lot when he was growing up, mostly due to his father's job requiring that he would relocate often. But this was not Costner's biggest problem as a young boy, in fact, he was quite short for his age which led to insecurities.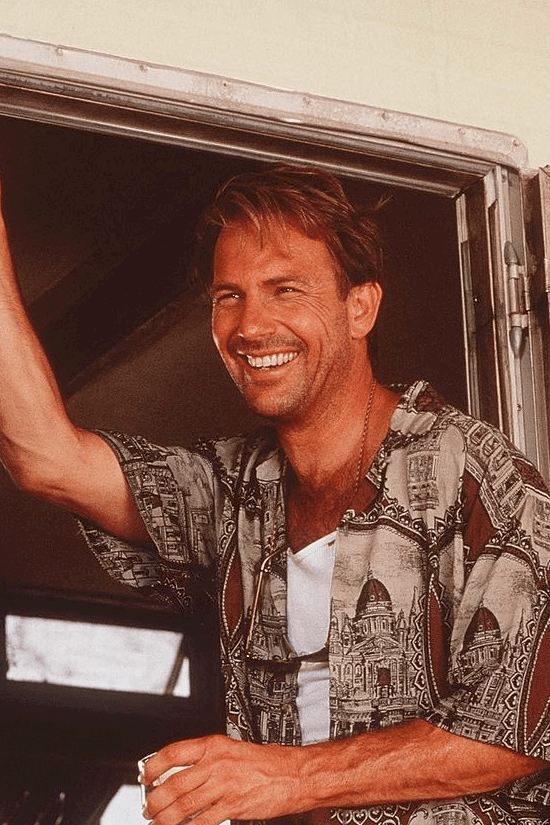 He opted to study marketing in University, but a deep interest for acting was bubbling inside him, which led him to try and pursue a job in this field. He would struggle to get good roles, which forced him to find other trades in order to make ends meet. For some time, Costner was working as a carpenter and a gofer.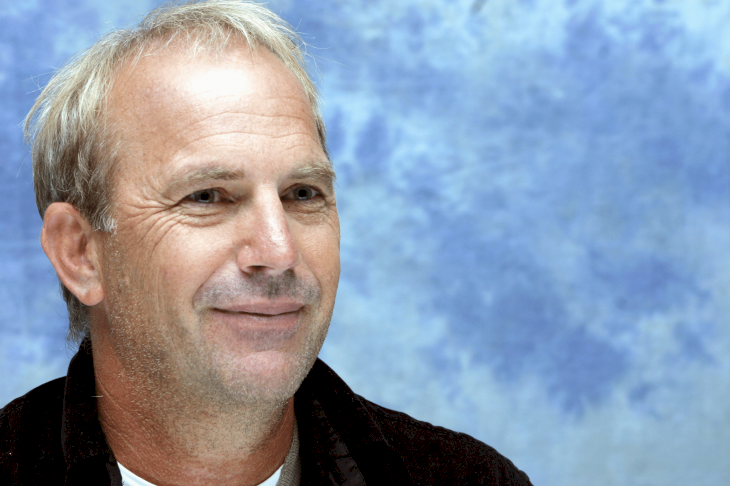 ---
HIS HUMBLE BEGINNINGS IN THE ACTING INDUSTRY
In 1983, Kevin Costner was cast for "The Big Chill", which was expected to be a nice way of launching his career in Hollywood. Sadly, most of his scenes were cut off from the final production, which left him very disappointed.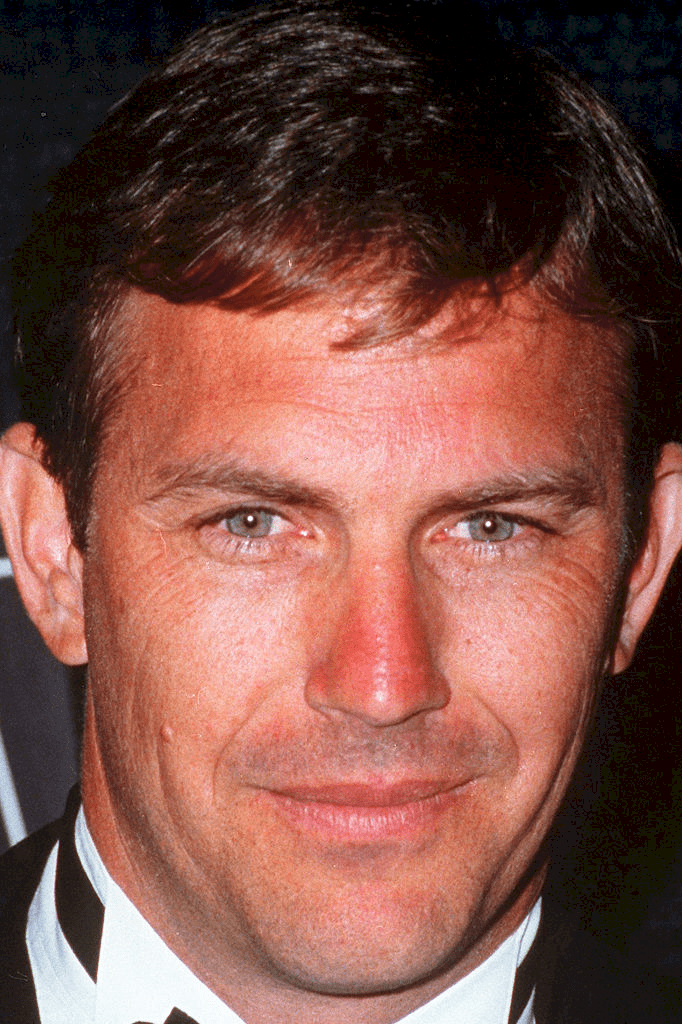 Gladly, the actor managed to make a good impression on the film's director, who would later invite him for another production two years later called "Silverado". While this was the first movie that truly put Costner's in the limelight, his biggest break in the cinema world would happen in 1987.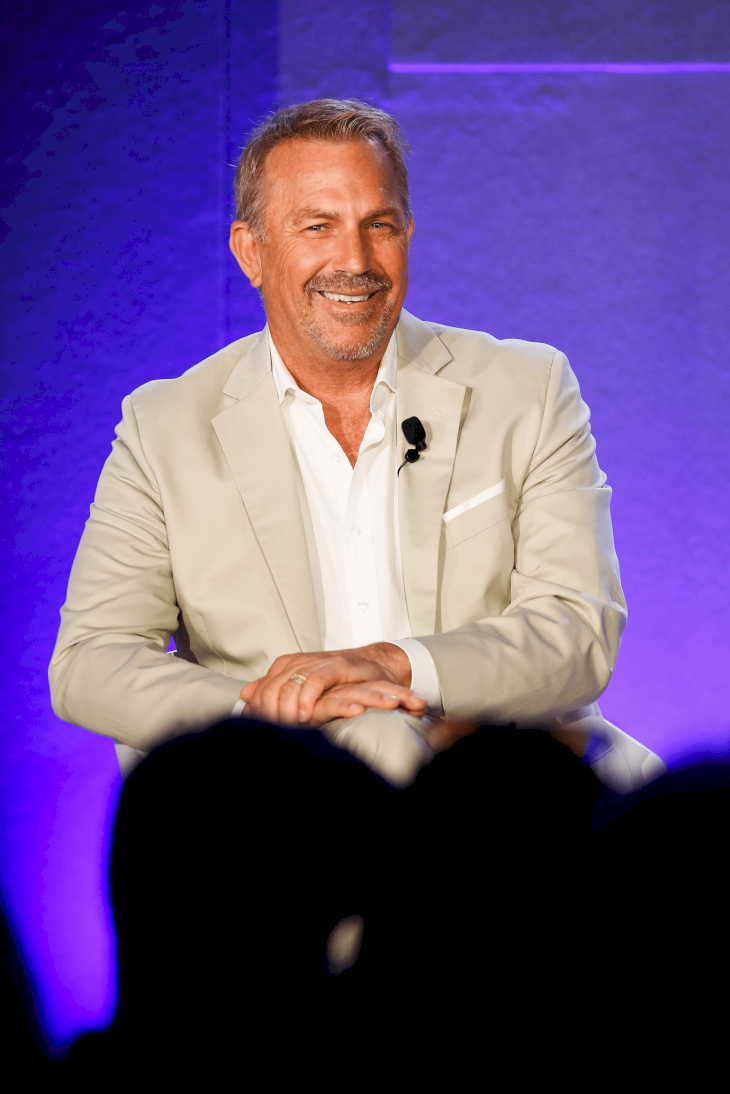 ---
THE TWO FIRST HIT FILMS OF KEVIN COSTNER
Taking part in two of the most popular movies of that year, "No Way Out" and "The Untouchables", Kevin was able to perform alongside some of the biggest names in the industry: Sean Connery and Robert De Niro. The year after, he would continue enchanting with his believable performances in "Bull Durham" and "Field of Dreams".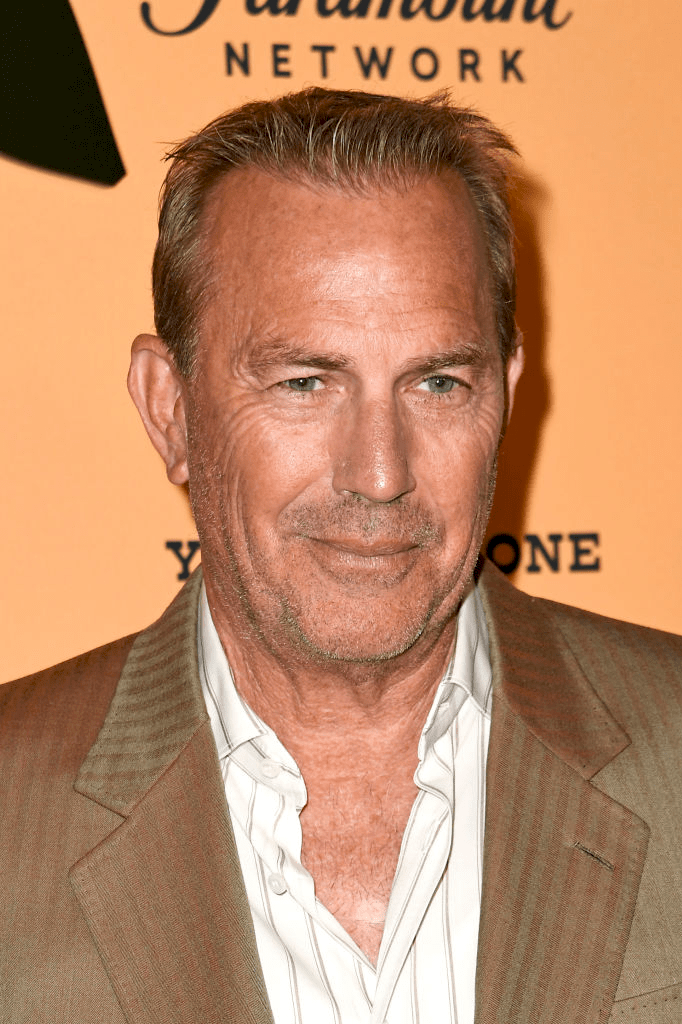 ---
"DANCE WITH WOLVES" 
1990 came as the year that Kevin Costner would make his directing debut with one of the most acclaimed films of that time. "Dance With Wolves" was a box office success and the Academy was kind enough to recognize it. This movie won the Academy Award for Best Picture, while Costner himself won the Academy Award for Best Director.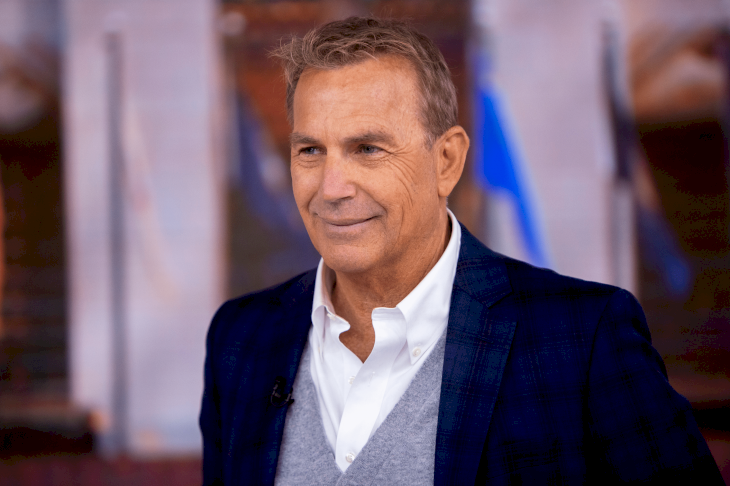 ---
THE '90S: HALF A DECADE OF SUCCESS
From that moment onward, Kevin kept on being cast and involved in some of the most popular and most successful movies of the decade. From "Robin Hood: Prince of Thieves" to "The Bodyguard", he was being acclaimed by critics and audiences alike.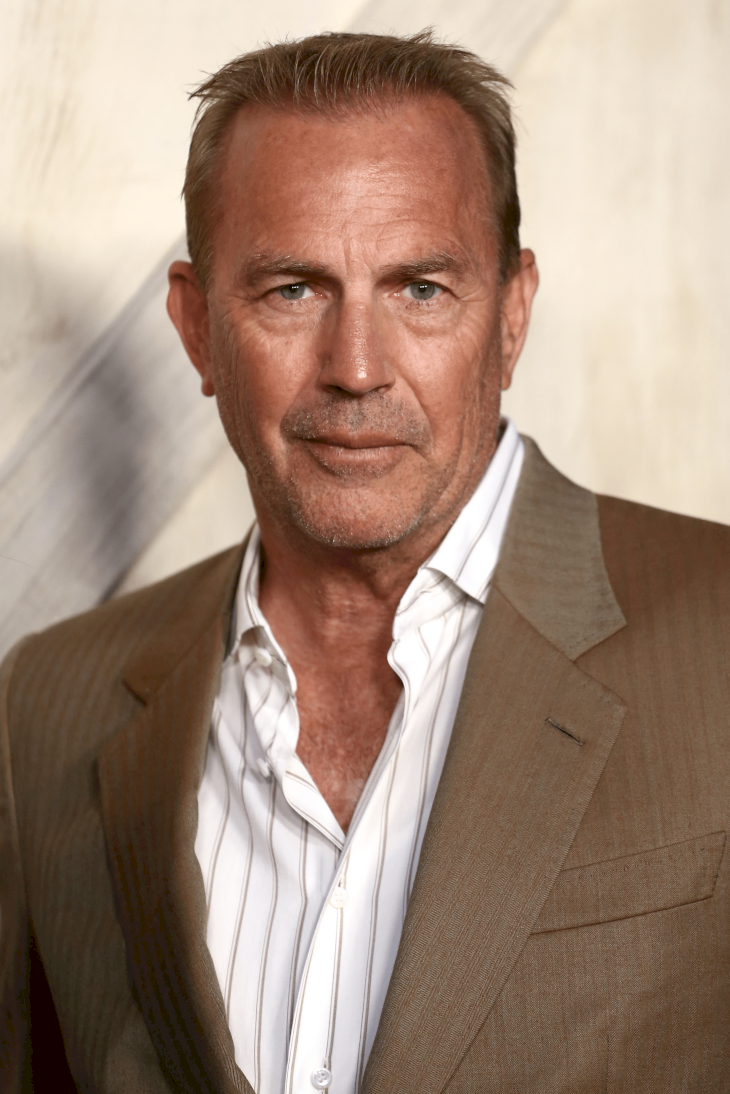 Nevertheless, one of his biggest successes was "Waterworld", released in 1995, which showcases a post-apocalyptic world where all the land had been swallowed by the rising waters. Unfortunately, his luck in the industry was coming to a halt, as some of his other movies of this period were not so well-received.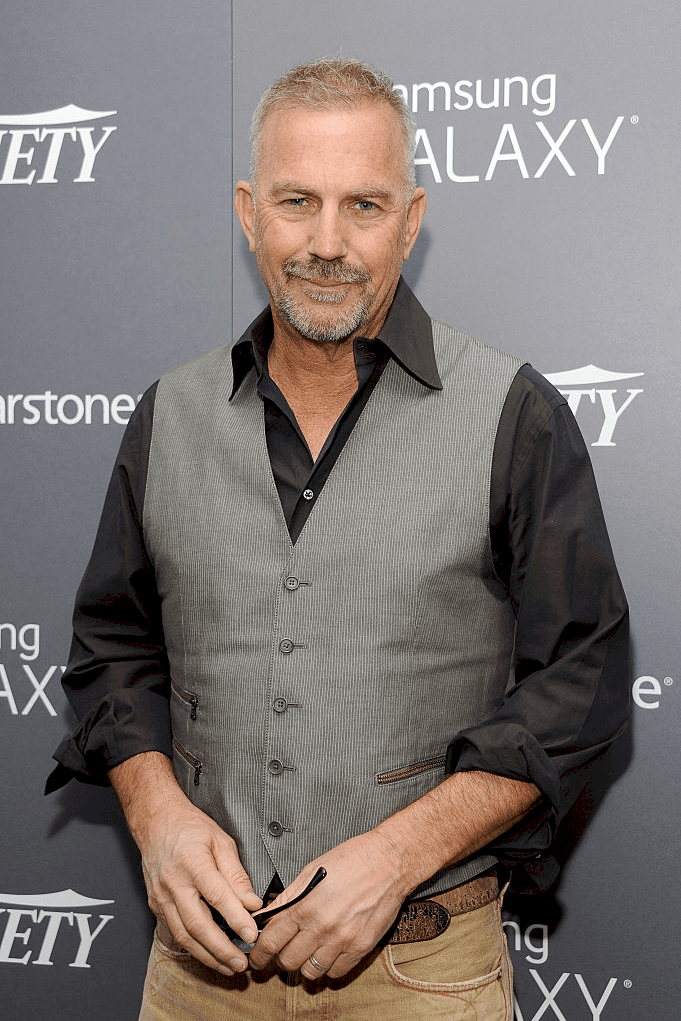 ---
NO LONGER A STAR
At the end of the '90s and beginning of the 2000s, the critics were not too fond of what Kevin was doing in his career. While he kept on being cast to several movies, such as "The Postman", "For the Love of Game", "Thirteen Days", and "3000 Miles to Graceland" the reviews just weren't as positive as before.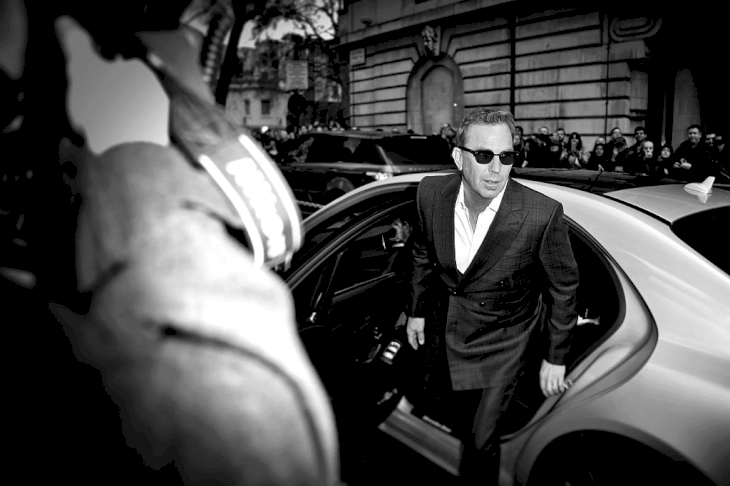 That didn't demotivate Costner, who kept on performing in several other movies throughout the years, until his most recent success in the small screen finally arrive: "Yellowstone". With three seasons and counting, this has been one of the most popular television series of the past years. In 2019, Costner also appeared in Netflix's "The Highwaymen".
---
COSTNER'S FIRST WIFE: CINDY SILVA
Kevin Costner's career had its ups and downs, and so did his personal life. In fact, the actor has been married twice and he has children with three women. His first wife, Cindy Silva, was a friend of his in college, and from the first date, Kevin knew she was the one.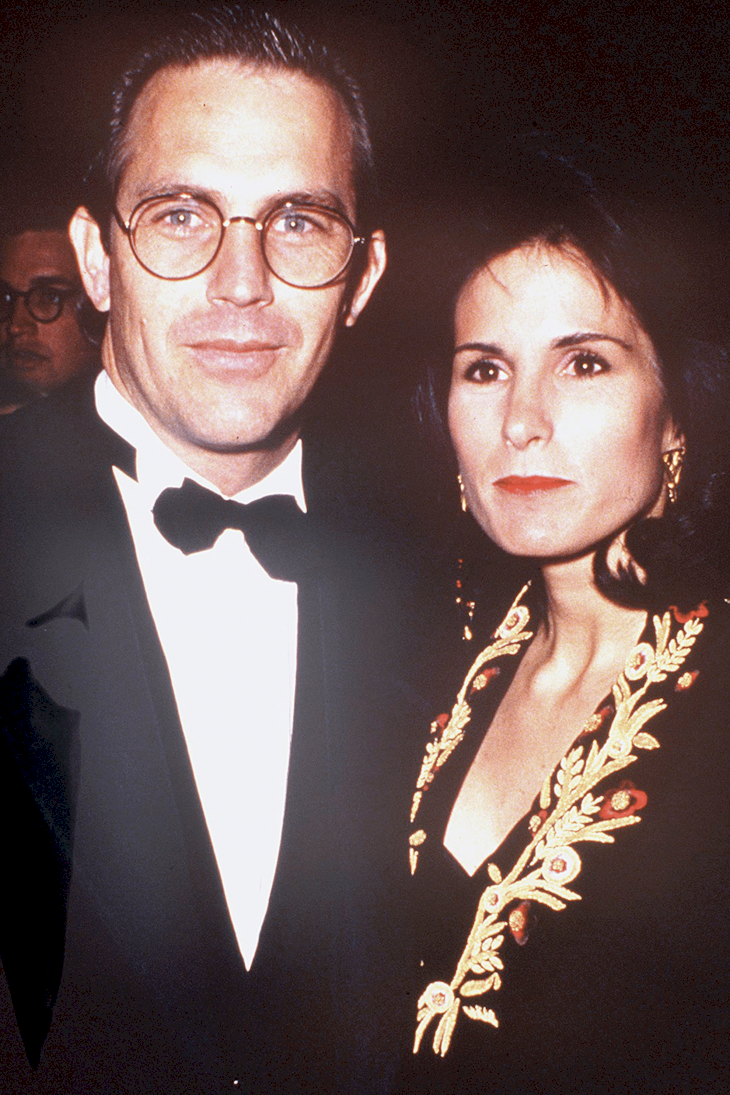 After two years of their first encounter, in 1975, Kevin and Cindy got married in a small private ceremony. Nine years after their wedding, the couple had their first child Anne. She was born on April 15th and would follow her father's steps into the cinema industry. Let's have a look at what she has accomplished!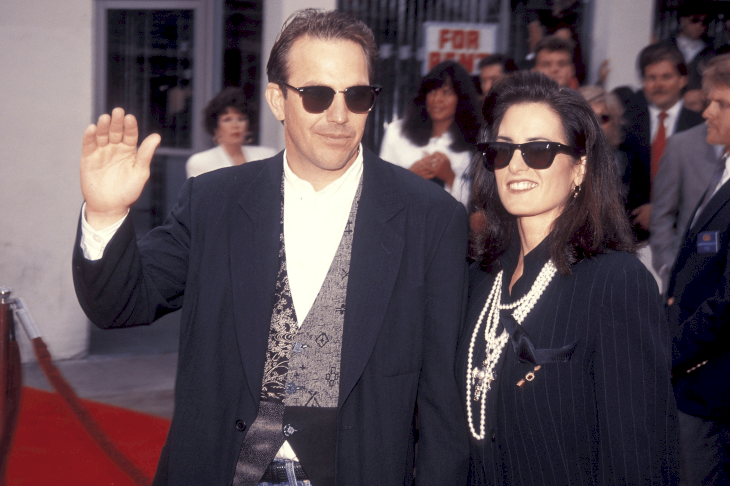 ---
ANNE "ANNIE" CLAYTON
After graduating from Brown, Annie quickly developed an interest in documentaries, having worked on Discovery Channel's "Racing Extinction". She founded a production company called "Sound Off Films", having worked with ESPN, Red Bull, Katy Perry, and many more! Anne married Danny Cox in 2016, and still works on her documentaries to this day.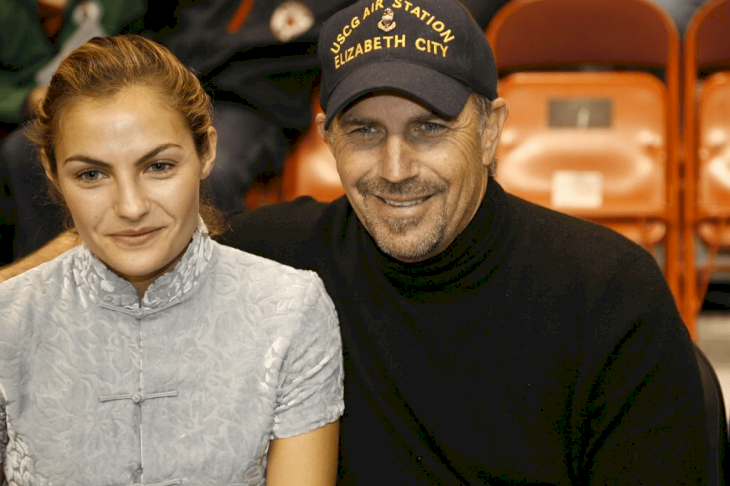 ---
THE SECOND CHILD: LILY
In 1986, the couple's second child was born, another daughter named Lily. Not falling far from the tree, Lily has joined both her father and older sister in the arts' scene, having been cast for some television productions, and also performing as a folk singer. She was also named "Miss Golden Globe" back in 2004.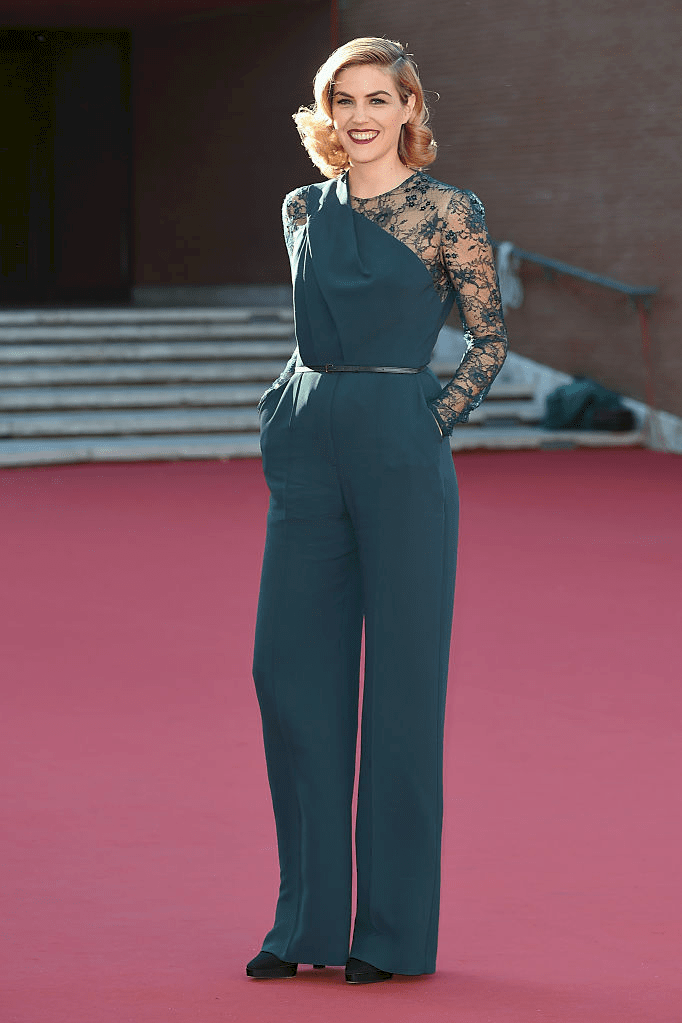 ---
THE YOUNGEST CHILD: JOSEPH
Two years after Lily was born, another child joined the family, this time a son named Joseph. With a keen interest in music, Joseph founded Spartan Recording, a recording studio that travels around the world capturing the true sounds of nature.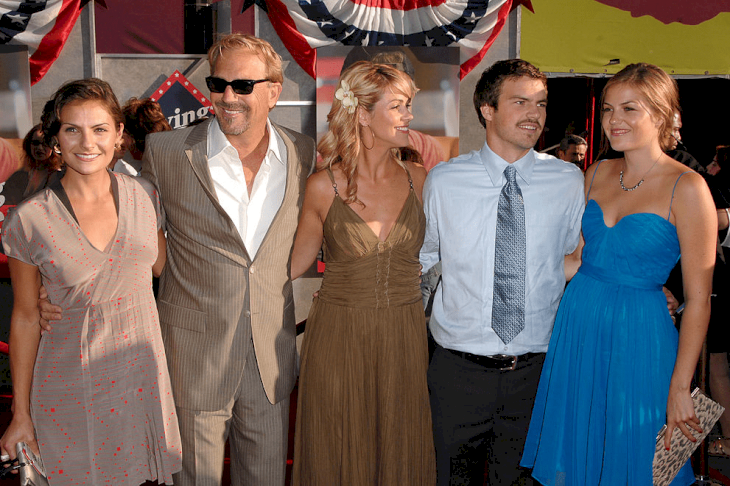 ---
THE SPLIT UP: WHAT HAPPENED?
In 1994, Kevin Costner and Cindy Silva split after rumors of infidelity were circulating. The couple settled the issues amicably, and they were able to co-parent their children over the years. Two years later, Kevin publicly announced that he had a new girlfriend.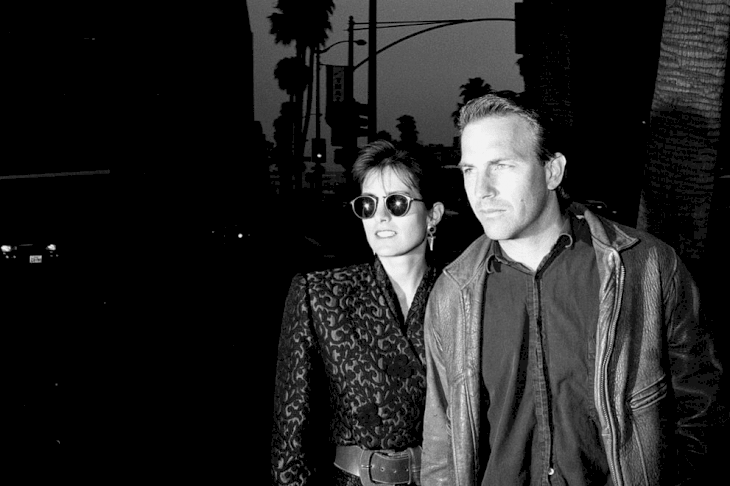 ---
THE NEW WOMAN: BRIDGET ROONEY
While Costner and Rooney were only together for a brief period of time, they had a child together. This would be Costner's second son, Liam Timothy, who was born on November 15th, 1996. According to some sources, Costner was not very present in the life of little Liam.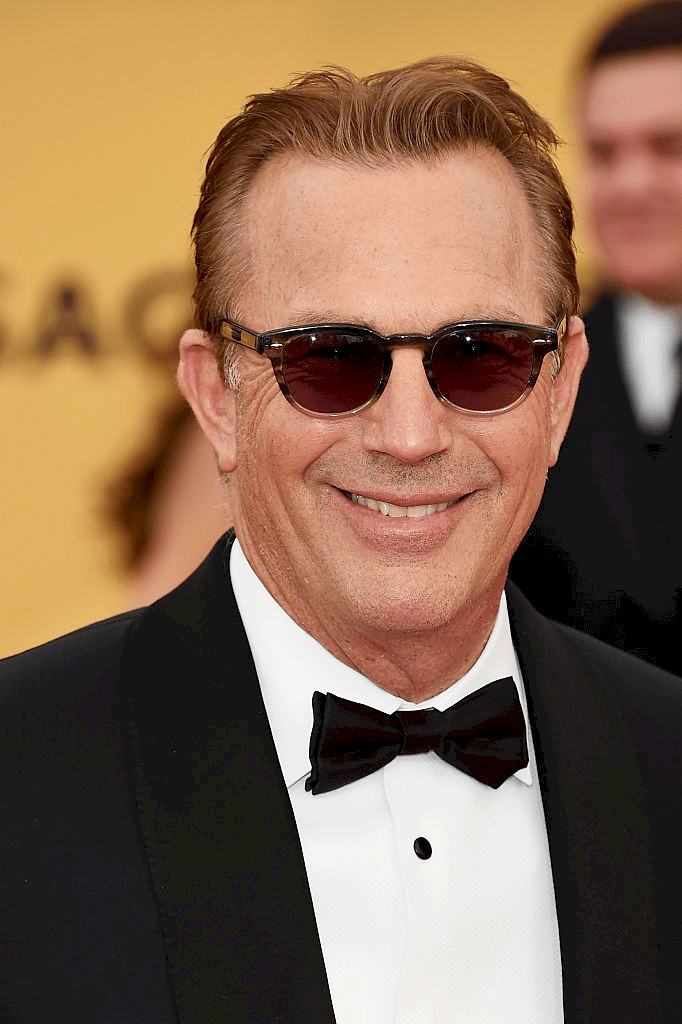 ---
LIAM TIMOTHY: THE BLACK SHEEP OF THE FAMILY
Even though Costner would have other children with a new wife, he has managed to easily blend both his families. Unfortunately, the same didn't happen for Liam, whom Kevin only recognized after insisting that Bridget had a paternity test. Even though Costner was not actively involved in raising Liam, he did leave him a trust fund.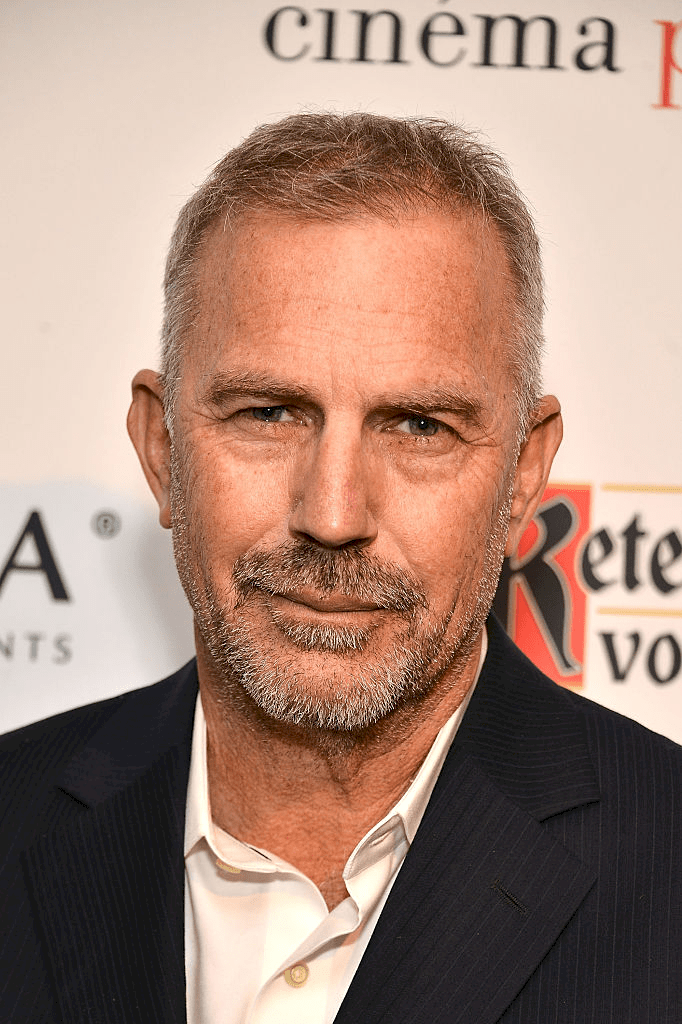 ---
THE SECOND WIFE: CHRISTINE BAUMGARTNER
In 2000, Kevin started dating the woman that would end up being his second wife four years later. Christine Baumgartner, who used to be a model during her prime years, and developed a handbag design business later in life, celebrated her wedding to Costner in Aspen.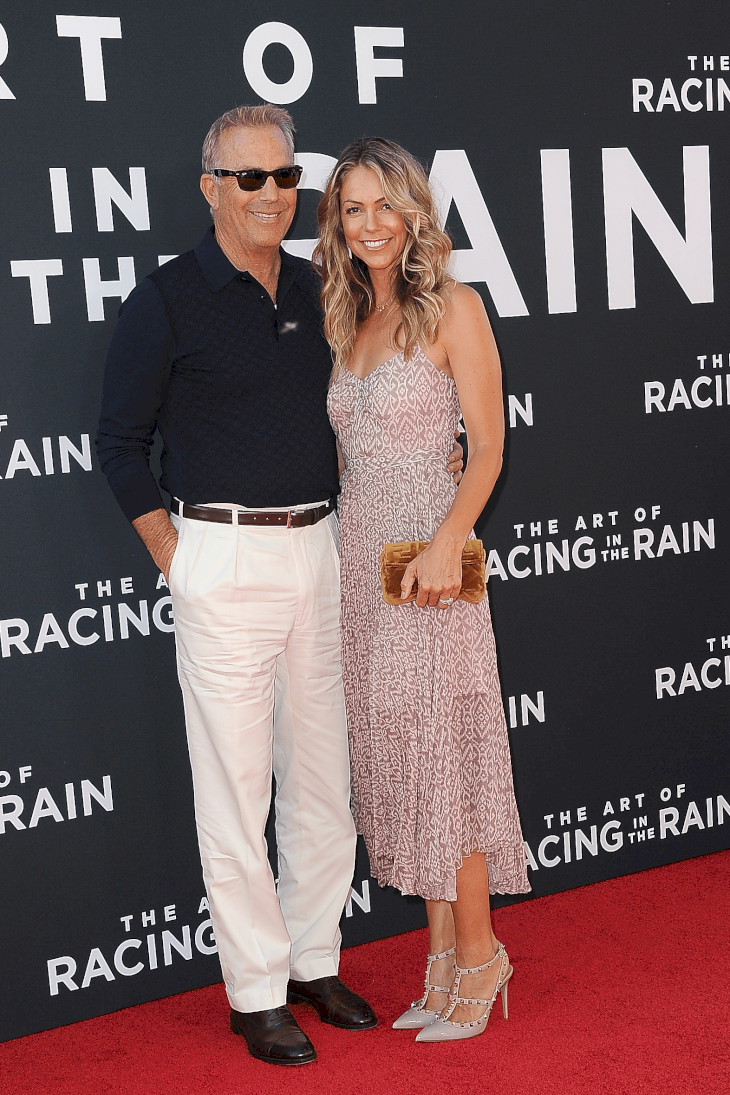 According to some interviews, their relationship wasn't always smooth sailing and, in fact, they split up for a period of time before getting married. Christine shared during a conversation with Parade that Kevin didn't want to have any more children, something that was a dealbreaker for her. Costner did change his mind, and the two eventually tied the knot.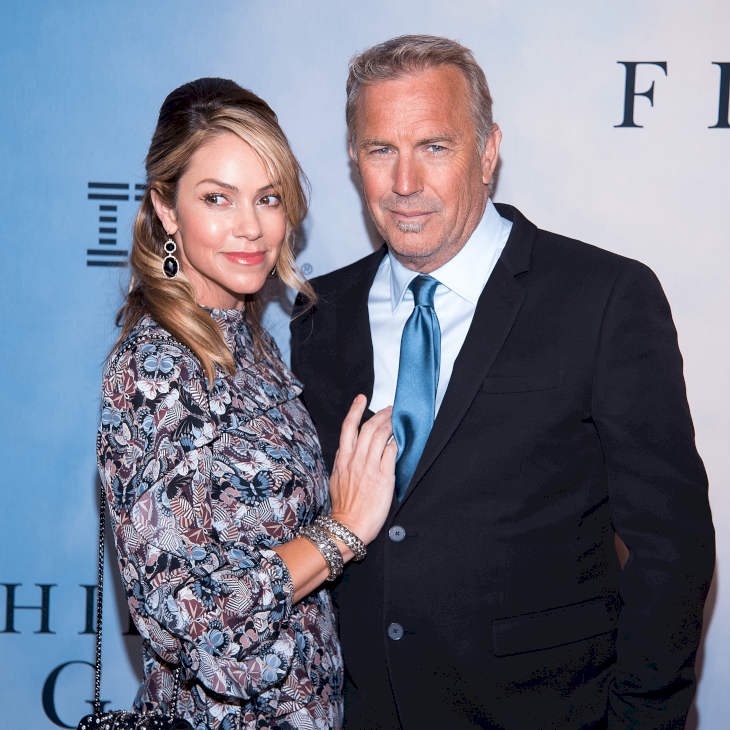 ---
THE THREE YOUNGEST CHILDREN OF KEVIN COSTNER
Between 2007 and 2010, the new couple had three children together. The first child of Kevin and Christine was born on May, 6th, 2007, and was named Cayden. Two years later, Hayes would join the family, and just one year after that they welcomed Grace, in 2010.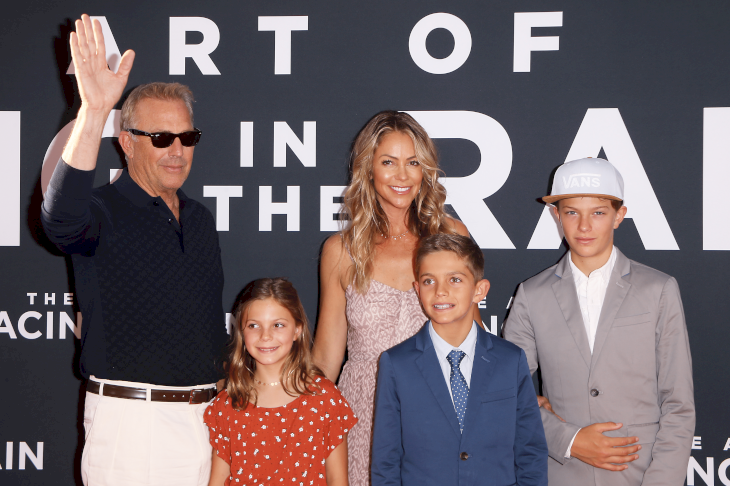 According to the actor, his youngest children are the reason why he keeps so active and young. There isn't much information available about these three kids, mostly due to the fact that they are still so young. Hopefully, in a few years, we will be able to see if they decided to follow their parents' footsteps into acting or modeling.
---
SEVEN CHILDREN: HOW DOES COSTNER HANDLE IT?
Throughout the years, Kevin kept a positive relationship with Cindy, and both of them have been co-parenting their three children. However, when the youngest three were born, the actor admitted that his oldest kids were a bit worried that he would not have enough love for all of them.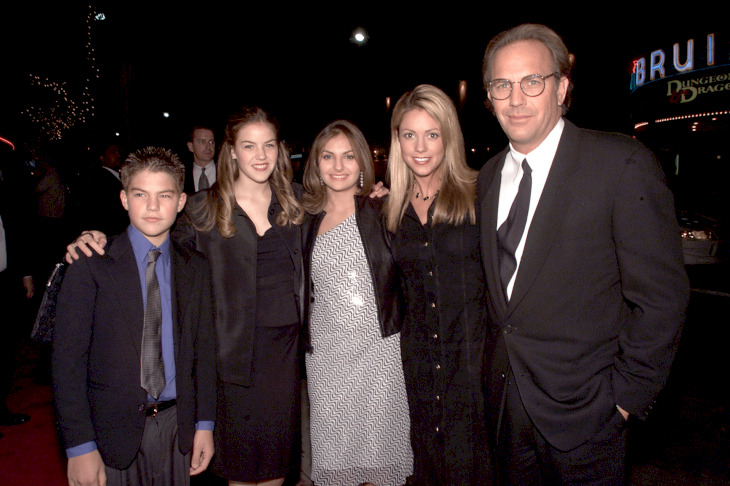 Costner was not having any of it, and in fact, told them that there will be enough love in their household to go around. To this day, his children seem to be getting along and understand that they are all part of one big family. Let's see how their careers and lives develop in the upcoming years!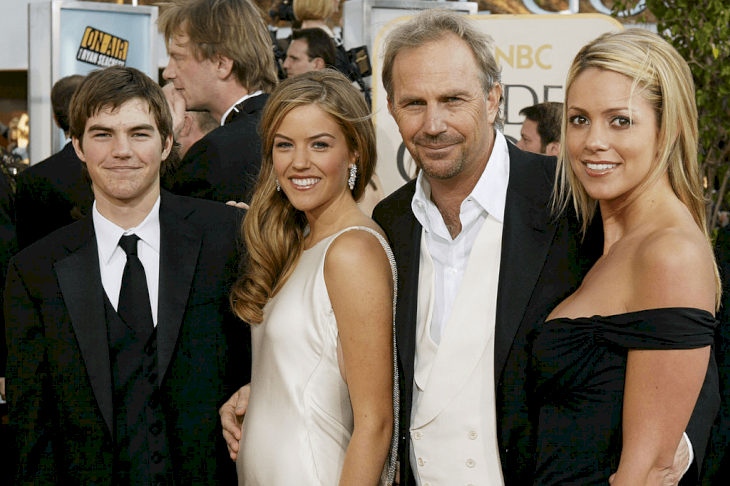 ---
WHAT IS COSTNER WORKING ON NOW?
According to some reports, Kevin Costner is still focused on his work in the television series "Yellowstone", where he plays the role of a big family father. Luckily, he has real life experience to know what that is all about!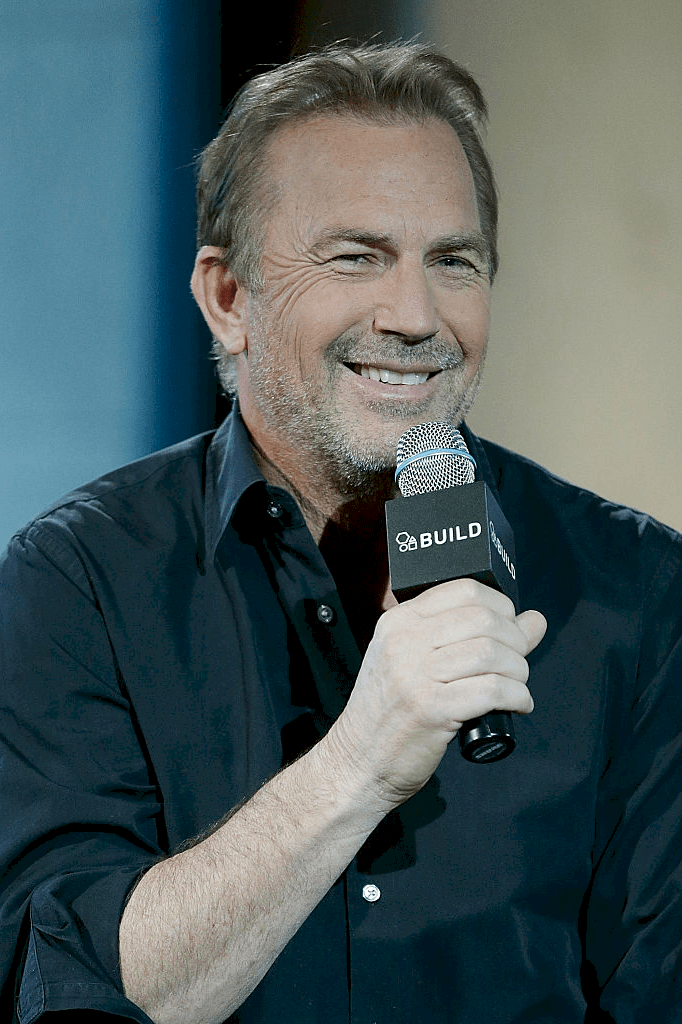 The actor has also been working on the thriller movie "Let Him Go" which aired in 2020, where he played the role of a retired sheriff who is grieving the loss of his son alongside his wife. Hopefully, he will never know what it is like to suffer such loss in real life!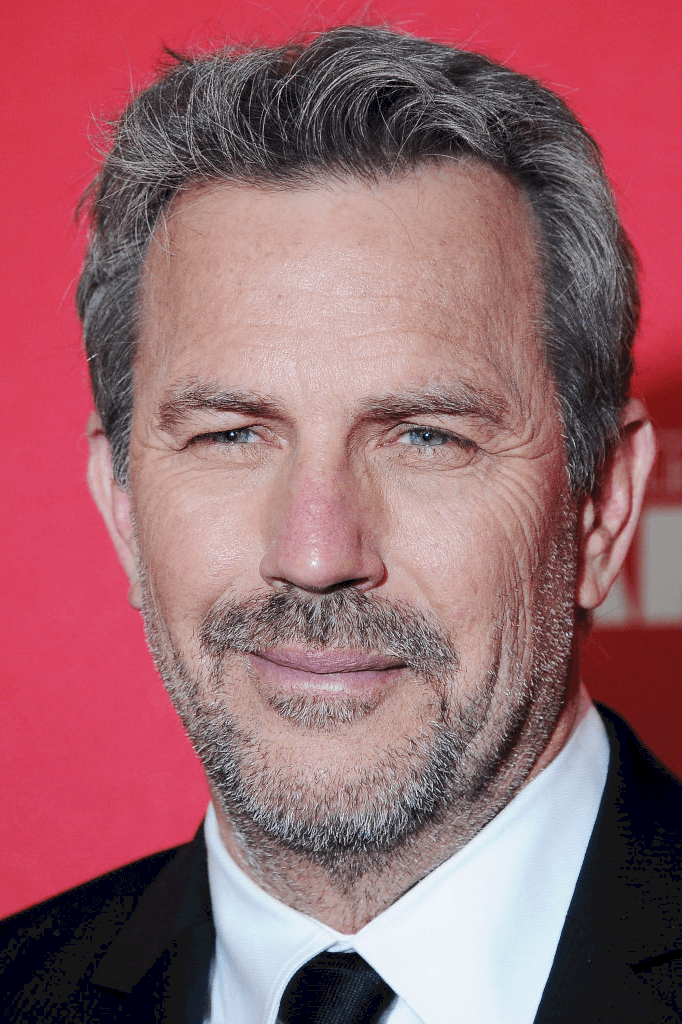 After three relationships, seven children, and dozens of credits as an actor, producer, and director, there is not much more that Kevin Costner can do to impress us. Let us know in the comments below which of his roles was the most memorable for you, and don't forget to share this story with your friends!