Hugh Jackman And Deborra-Lee Furness' Secrets To A Successful Marriage
Everyone knows that the Wolverine star, Hugh Jackman is happily married for more than 2 decades. But it hasn't been all perfect. From gay rumours to sicknesses, the couple have had their ups and downs. Oh, did you know that Jackman was actually scared of Deborra when he first met her? Let's find out.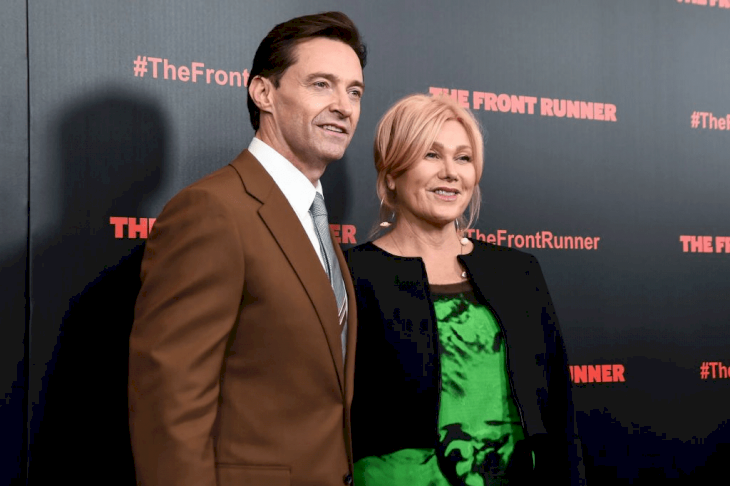 ---
FROM FRIENDSHIP AND CHEMISTRY TO LOVE
Back in 1995, Hugh Jackman was only beginning his career, while Deborra-Lee Furness was already an established actress in Australia. She had almost ten years of acting behind her and was the star of a new Australian TV series, Correlli. In the show, Furness played the lead character, prison psychologist Louisa Correlli.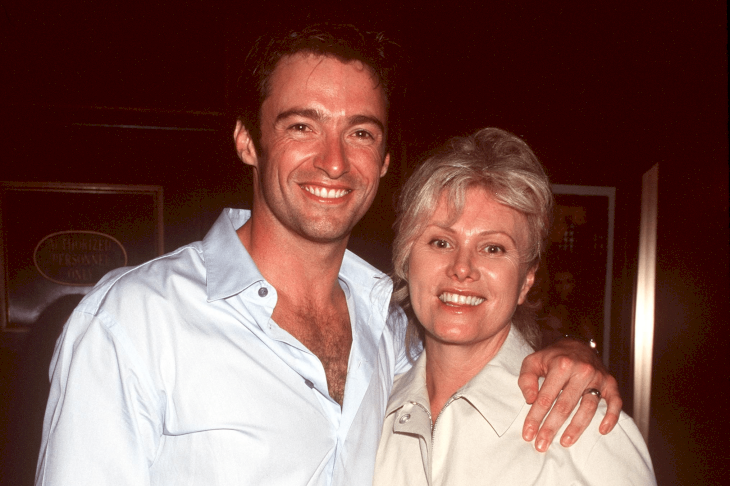 ---
The best part is that it also featured her future husband, young Hugh Jackman as a prisoner whom she helped get his memory back after an injury. It was Jackman's first job out of drama school. So, it's no wonder that the actor was really scared when he arrived at the set for the first time!
---
But soon enough, his fear disappeared on meeting Furness. "I get picked up, and Deb is in the front seat of the car. I'll never forget. She took off her seatbelt and she turned around and put out her hand and took off her sunglasses and said, "Hi, I'm Deborra-Lee Furness, nice to meet you,'" Jackman recalled their first meeting.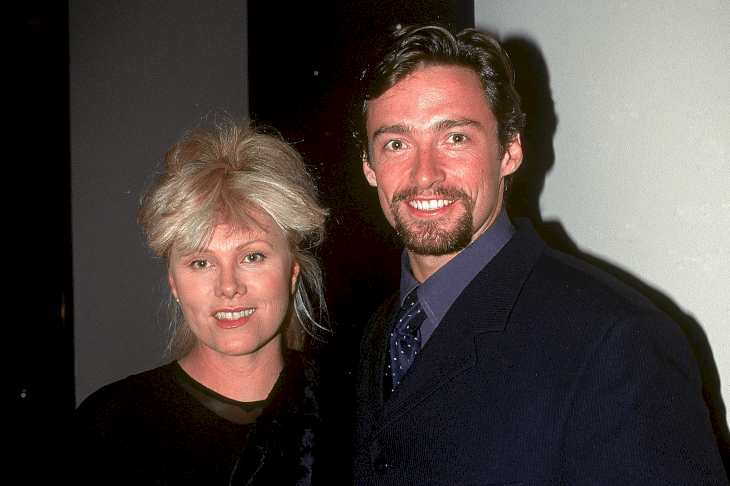 ---
He felt an instant connection between them. But before the couple got involved romantically, they became good friends on the set. And everyone could see that they had great chemistry. "Every time we had a scene together, it was unbelievable... Professionally, I've never had anything quite like that again," Jackman admitted.
---
And Furness echoed his words, "When we get on the set it was like, you know, you're playing tennis." The lines went back and forth, and everything felt so easy! And soon enough, Jackman realized that she was the one. "I knew two weeks into meeting Deb that we were going to be together for the rest of our lives."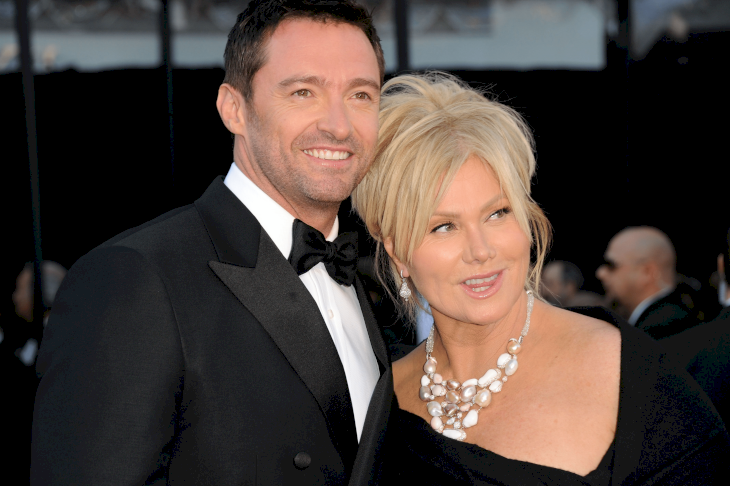 ---
HE KNEW ALL ALONG
When Jackman realized that he had a major crush on his co-star, he didn't ask her out right away. He actually didn't think it was the right thing to do in the beginning. They worked together and Furness was so much more famous than him. Not only that, he was also 13 years younger than her!
---
For a week, he even tried to avoid her! But then he realized that he couldn't stop thinking about her, so he worked up the courage to finally ask her out. On their first date, Jackman confessed that he fell in love with her and to his amazement, she said that it was mutual! That's how it all began.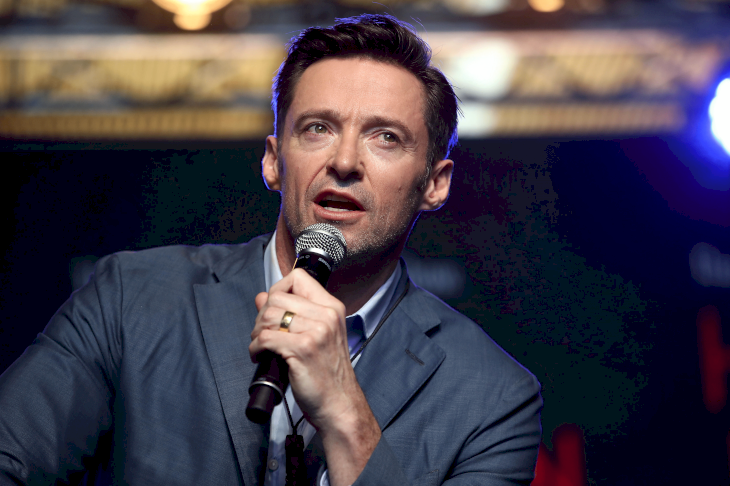 ---
At first, they tried to keep their relationship a secret. But they realized that everyone on the set knew about them and there was no point in hiding. But the beginning of their relationship wasn't so smooth. Furness even wanted to break up with Jackman. At the time, she didn't want to get involved with anyone, especially a younger colleague.
---
And Jackman was a 26-year-old actor. She didn't think it was a good idea. But it seemed like she just couldn't get rid of him! Jackman once admitted that he's actually a very indecisive man, but when his relationship with Furness was at stake, for some reason, he knew exactly what to do.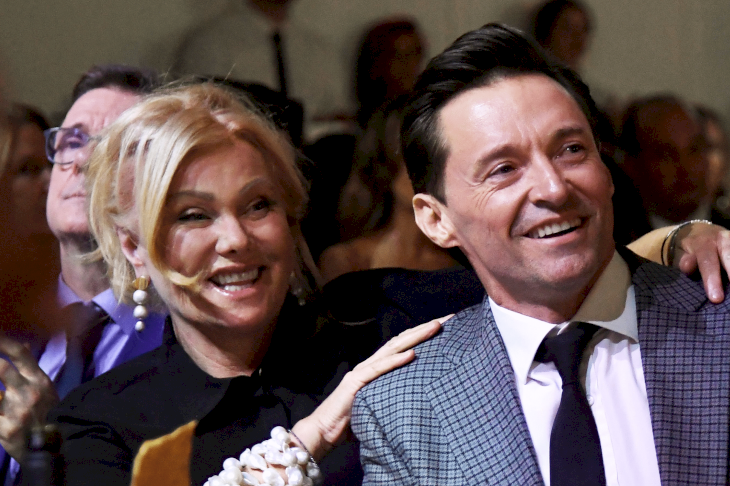 ---
"I knew very early. I knew before Deb knew, even when she tried to break up with me, I knew," the actor shared. "That is grace, as far as I'm concerned." It didn't take him long to propose to her, and naturally she said yes! The couple tied the knot almost a year after getting together, in 1996.
---
Jackman later admitted, it was great that they wed before he became a Hollywood A-lister. "I really think it helps that we were together before any of that, so we've been on this unbelievable journey, places we never thought we'd go to and we've done it together," he said. But the newlyweds soon had to face numerous issues together.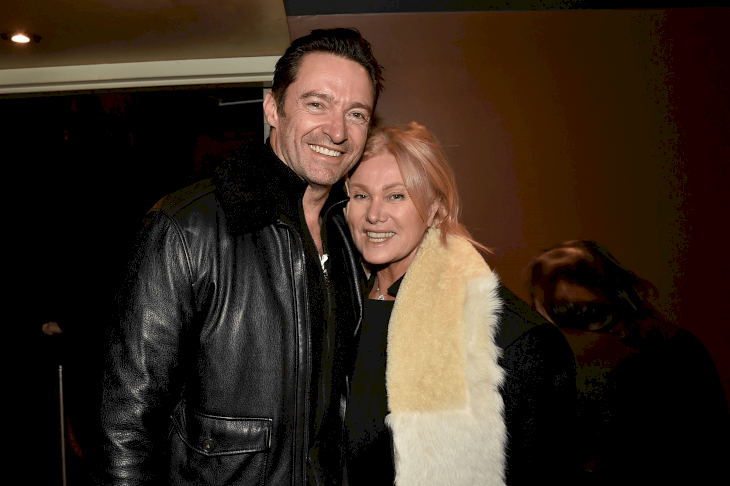 ---
TOGETHER IN SICKNESS AND HEALTH
Since Furness was already 40 when they got married, the couple immediately started trying to have kids. But nothing seemed to work. They failed to conceive naturally, twice. And even their numerous rounds of IVF weren't successful. Both of them were devastated, but soon they found a solution.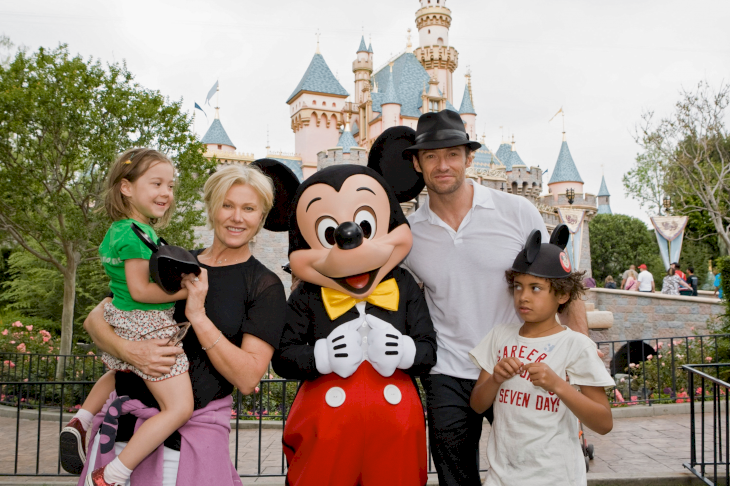 ---
They decided to adopt, and their primary condition was to have biracial kids. "People will wait 18 months to adopt a little blonde girl; meanwhile, bi-racial children are turned away," Jackman explained, revealing that they wanted to provide a family to children who needed them most. Eventually, Hugh and Deborra adopted two kids.
---
Jackman shared why it was important for them to adopt biracial kids. "I want to tell my kids that it doesn't matter what sexual orientation you are, it doesn't matter whether your hair is straight or curly, if you're tall or short, man or woman, what race you are. What defines you as a human being is underneath all that."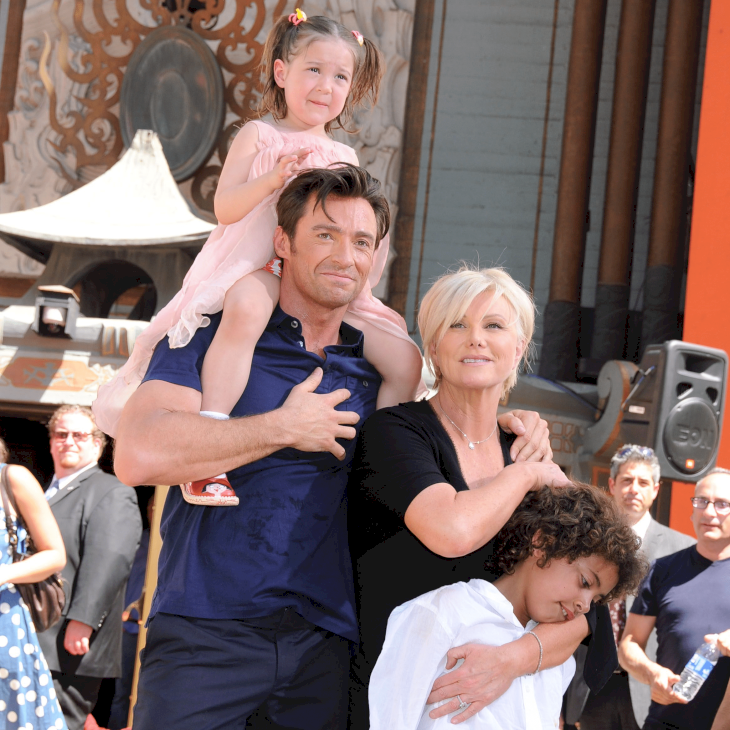 ---
Their son Oscar is African-American, Caucasian, Hawaiian, and Cherokee, and their daughter Ava is half-Mexican and half-German. But the couple's inability to have biological children wasn't the only health-related issue that they faced during their life together. They also had to deal with the actor's sudden and shocking diagnosis.
---
Seven years ago, Jackman had to get a surgery for the first time and since then, he has undergone the same operation several more times. As he shared with his Instagram followers, it's the mildest form of the disease, yet still serious. The actor also said that it's caused by intense sun exposure.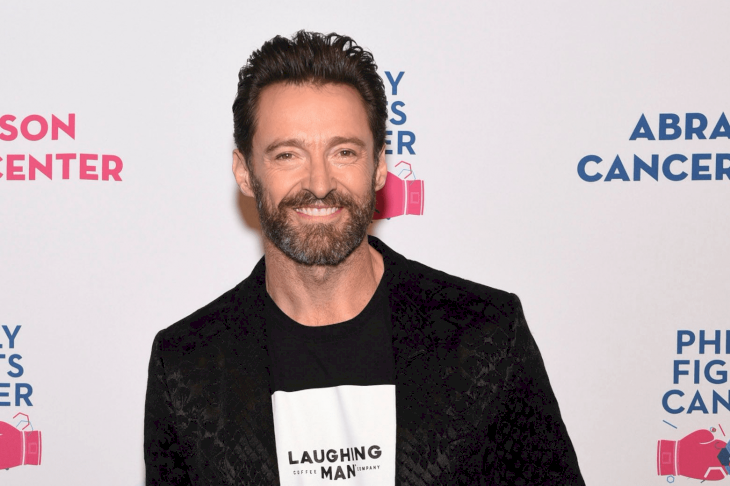 ---
He also urged his fans to wear sunscreen at all times and always check for suspicious-looking moles. Now Jackman is all well. But to be honest, although we were worried about him when we learned about his diagnosis, we shouldn't be surprised that he recovered so quickly. He's Logan aka Wolverine, after all!
#Logan: @SAGawards nominee for Outstanding Action Performance by a Stunt Ensemble in a Motion Picture. pic.twitter.com/G8l5uzt2cC

— Logan (@WolverineMovie) December 14, 2017
---
OVERCOMING SILLY RUMORS
For some reason, people like to make up stories about celebrity couples fighting and lying. Unfortunately, Hugh Jackman and Deborra-Lee Furness couldn't avoid such rumors either. It looks like some of the actor's fans find it hard to believe that the couple can be happy together for so long and wonder why such a handsome man married an older woman.
---
Their way of explaining it is as ridiculous as can be. But a rumor appeared that Jackman might be gay and he only got married to cover it up. It's ridiculous since we aren't in an age anymore where one has to hide their sexual orientation. And according to his wife, Jackman is most certainly not gay.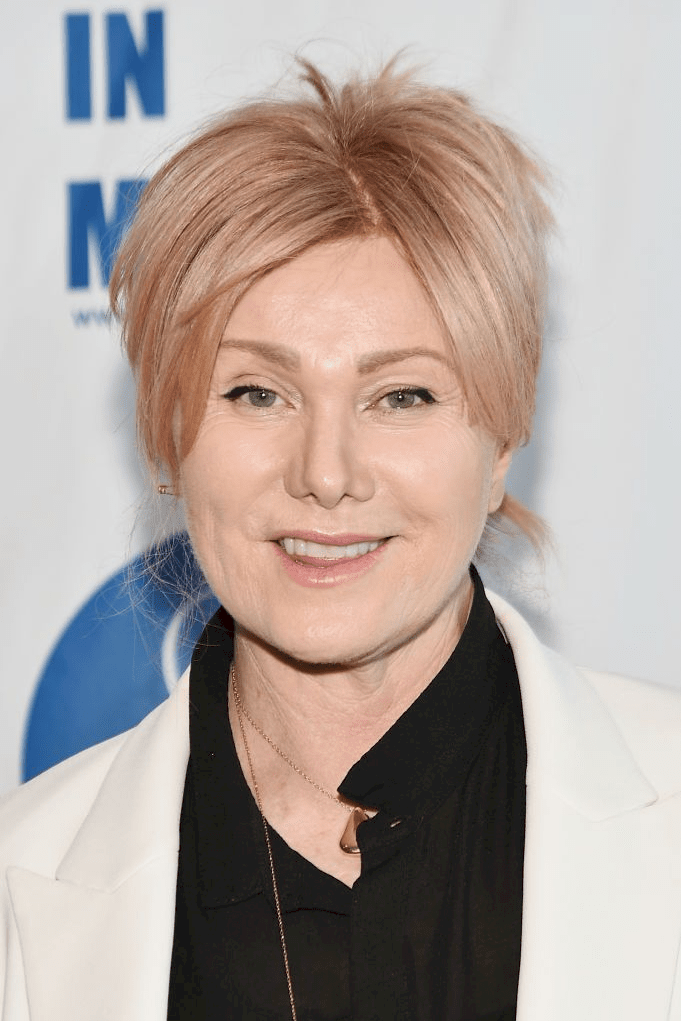 ---
"If he was gay, fine, he would say he's gay. It's annoying because it's not true," Furness commented. But it's nice to know that the couple aren't bothered by it. As Jackman stated, while some men would be upset to be called gay in the media, he's okay with it. He also seemingly knows the real reason behind the rumor.
---
The actor thinks that his role as a gay singer-songwriter in the Broadway musical, The Boy from Oz is to blame. Looks like he was just too good in that role! But in real life, Jackman is still head over heels for his wife and right now, we're going to find out exactly why.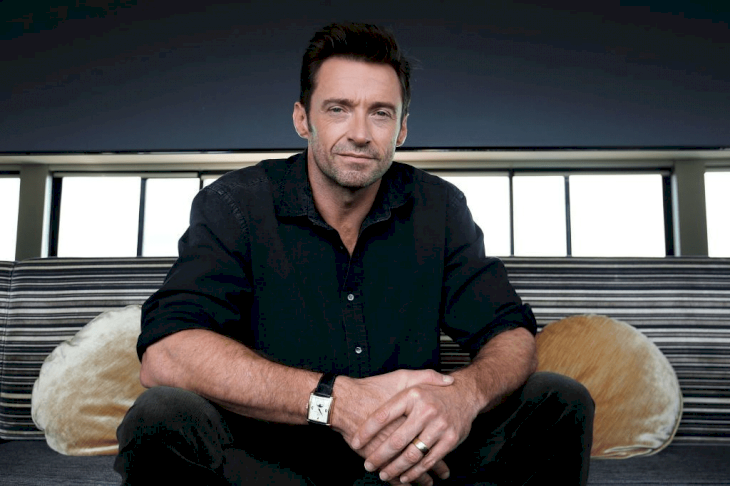 ---
THE SECRET BEHIND THEIR HAPPY MARRIAGE
So, how has their relationship stood the test of time? And how did they manage to overcome all the health issues and rumors to remain one of the most enduring couples in Hollywood? Well, turns out that it didn't happen so easily. The couple actually have quite a few rules that have helped them keep their marriage rock solid.
---
First of all, they're always honest with each other and they talk about everything. Both of them repeatedly have commented on how important it is to open up to each other completely. The second rule is to never go to sleep if one of them is angry at the other.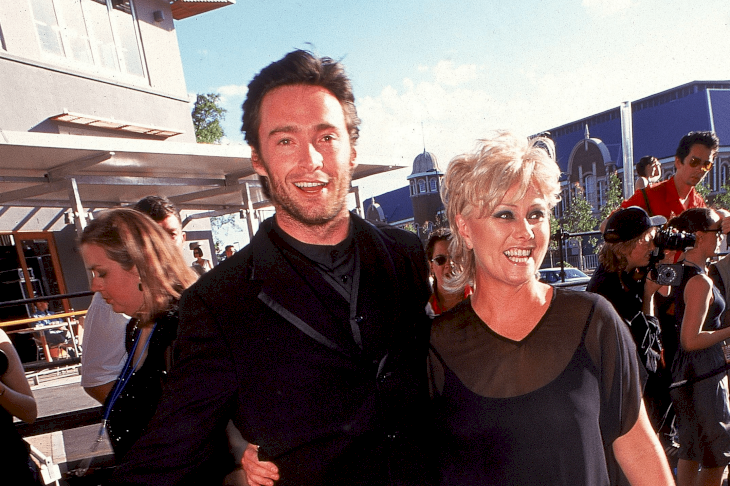 ---
"Sometimes it's 3 o'clock in the morning, but we kind of work it out before we go to sleep," Jackman shared. Quite an interesting take, right? That's not all - they have one more crucial rule – despite their busy schedules, they always make sure that they don't spend more than two weeks apart.
---
And of course, it's essential for the couple to keep their family as a priority at all times. When they got married, they even made a pact that they would look to each other at every turning point in their lives and always ask whether any change would be good or bad for their marriage.
---
They've been beside each other through thick and thin. For example, Jackman was having a challenging time on Les Misérables, he even thought of quitting the film – that's how exhausting it was. But it paid off when he received a Golden Globe for Best Actor. And it was all thanks to Furness who convinced him to stay.
---
"My wife talked me off that cliff like she talks me most days. Baby, I'm going to say it now in front of the entire world. Baby, thank you for always being right," Jackman said in his acceptance speech. It might be hard to follow these rules but according to Jackman, it's not if you're with the right person.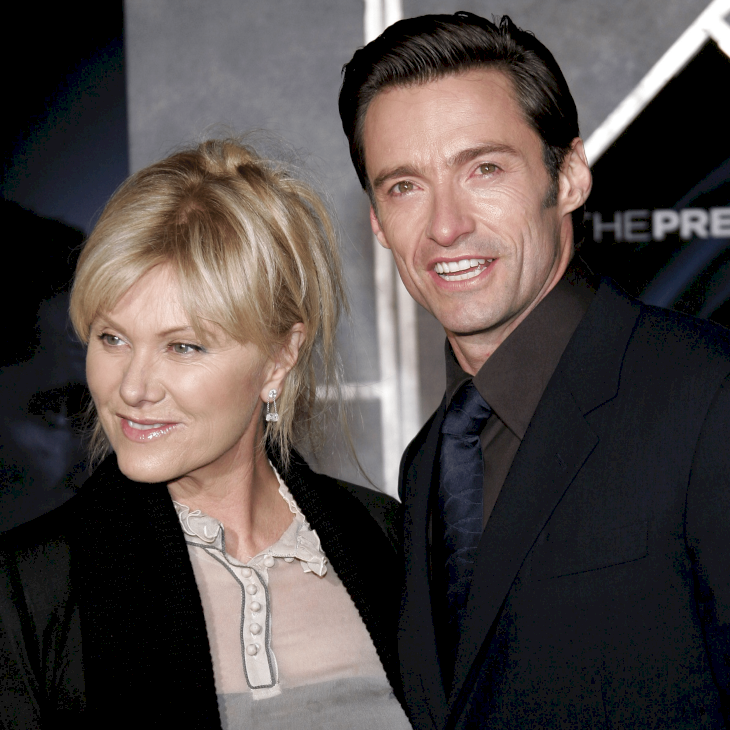 ---
Earlier this year, when the couple celebrated their 24th wedding anniversary, Jackman made the sweetest post on his Instagram. Posting a throwback photo that celebrated their time together, the actor proclaimed his love for Furness. They're just so adorable. It's so amazing that they've managed to keep their love alive after all these years!
---
Wow, who knew Jackman was scared of his wife when he first met her? But the fact that she has stayed with him through thick and thin, is so romantic. Not only that, they're so wholesome what with accepting their kids for who they are. Aren't they relationship goals?