Most Paused Movie Scenes
It is safe to say that most people love watching films; may it be action, rom-com, thriller, musicals, or adventure. Everybody has their own favorite films and every single one of us has paused a moment to take another look at a scene from our beloved favorites. Speaking of pausing moments...find out which films are the most paused by reading this article!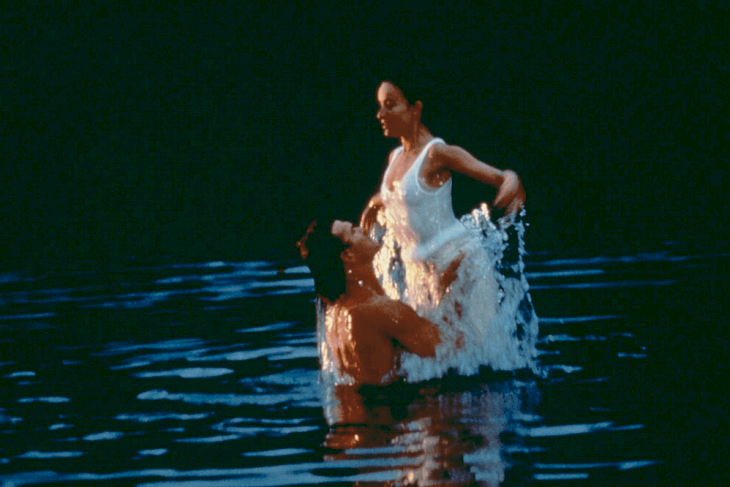 ---
PULP FICTION
Well, it is no surprise that a film by Quentin Tarantino will make a 'most paused list' like this one. During a shooting scene from the film, Pulp Fiction, two characters successfully dodge the bullets that were being shot at them. Although, there were already some bullet holes in the wall even before the shootout began... This scene was paused a lot!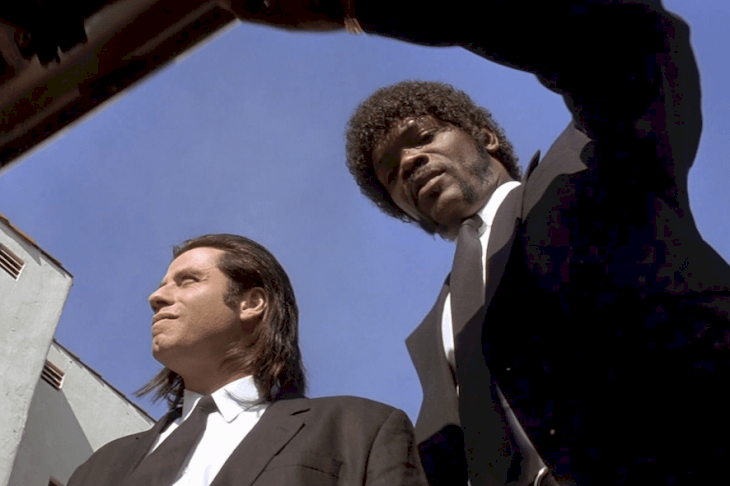 ---
TEEN WOLF
At the end of the film, Teen Wolf, Scott Howard (Michael J. Fox) won the basketball match that he has been competing in. However, when the camera turned over to the crowd, a guy seemed to appear featuring a rather curious appearance. Well, we wonder how that guy even ended up there?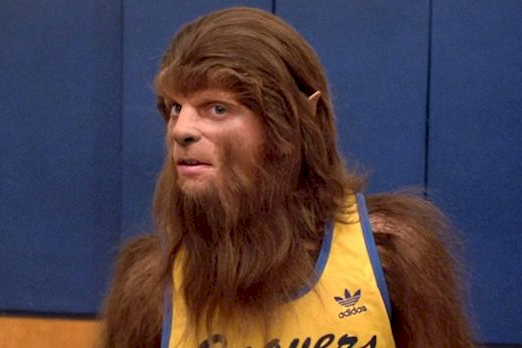 ---
THE HUNCHBACK OF NOTRE DAME
It is no secret that ever since they first made animations, animators at Disney have already been putting 'easter eggs' in the films. During a scene from The Hunchback of Notre Dame, you can see Belle from Beauty and the Beast making her very own cameo. Can you see more Disney characters lurking around?
---
BASIC INSTINCT
Basic Instinct was the film that really put Sharon Stone's name on top of Hollywood's pedestal and it really gave her a spot as one of the industry's hottest actresses. During a scene where she was being interrogated, Sharon briefly crossed her legs to distract the officer. Maybe that was the reason why this is one of the most paused scenes of all time!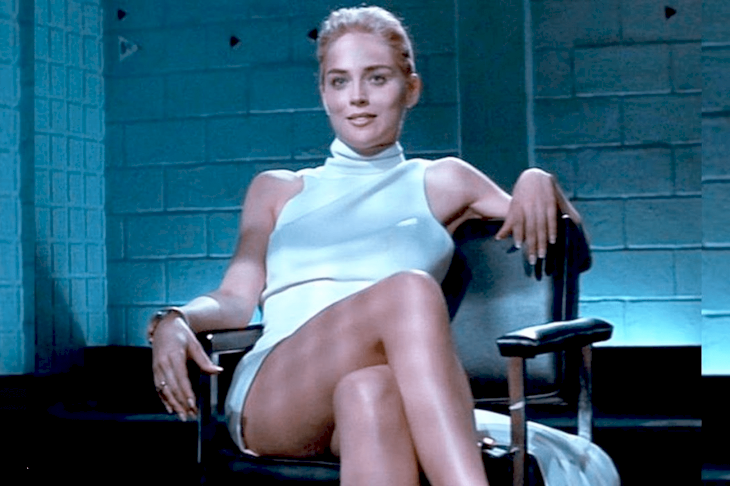 ---
THE WOLF OF WALL STREET
The Wolf of Wall Street was one of Martin Scorsese's most popular films...and the reason why is not a secret at all! During the scene where Margot Robbie interacts with Leonardo DiCaprio, fans have been speculating if that really happened in real life or not. One thing is for sure though, the fans loved it and they have been pausing it again and again and again!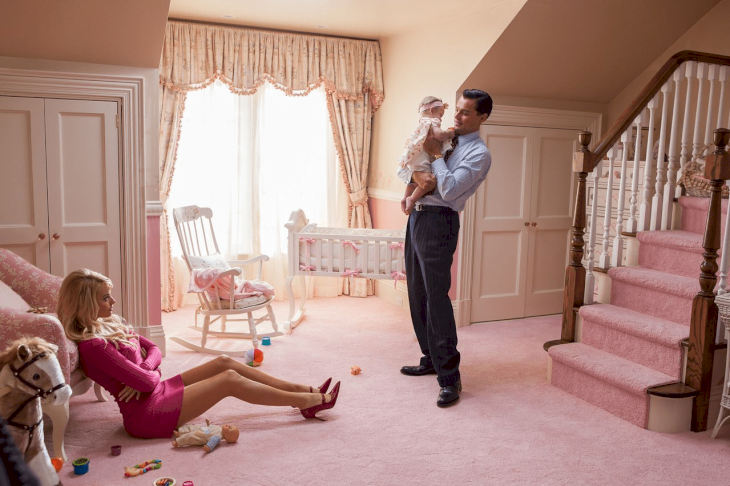 ---
SHE'S THE MAN
She's the Man is one of Amanda Bynes' most iconic films...plus have you all seen Channing Tatum in here? Well, we all know that Amanda had to disguise herself as a guy in order to make it to the all-male soccer team. Although once Amanda was trying to prove her femininity near the end of the film, she did something that gained cause for pause.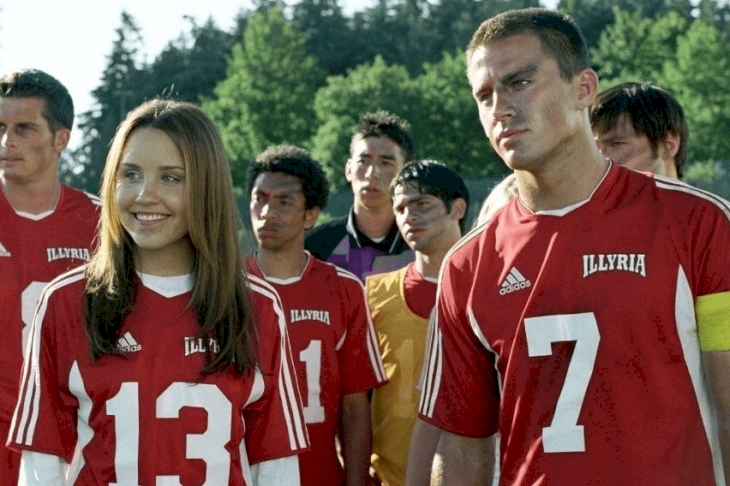 ---
PETER PAN
Peter Pan was one of Disney's most legendary films and everybody seemed to love the boy who never grew up. However, a single scene enraged the parents of the children who watched when Peter had appeared strangely in his shadowed reflection.  You all have to see it for yourselves to believe it.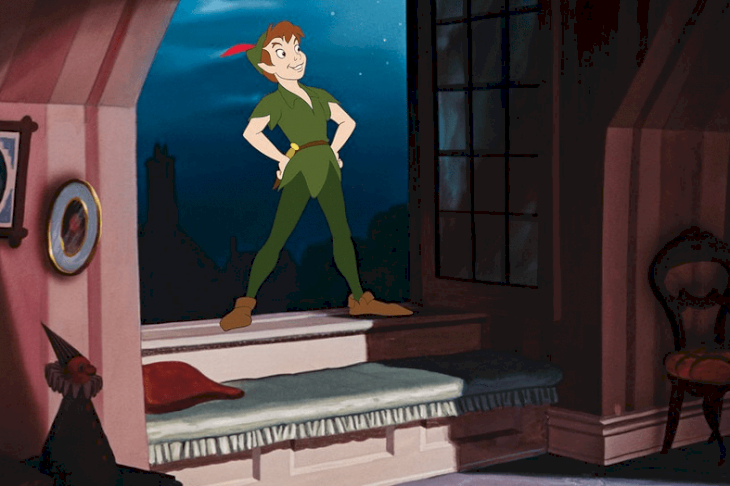 ---
THE GRADUATE
The Graduate was the film that really put Dustin Hoffman on the map...plus, its scandalous reputation did help a little bit. In a scene where Mrs. Robinson interacts with Dustin, viewers can not help but be distracted due to Dustin's funny expression. Well, this proves to show that humor is still important.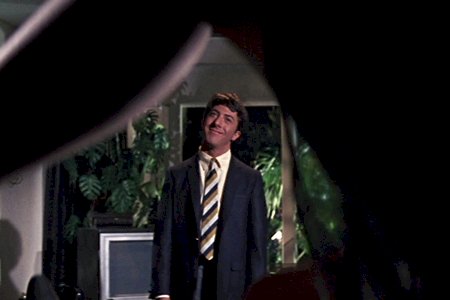 ---
THOR: THE DARK WORLD
Marvel Studios has a lot of films and most are iconic and so you have to pause it every now and then. Plus, easter eggs are bound to appear in one film or the other...so fans were glad to see one in Thor: The Dark World. If you are a smarty pants, you will see that the scribbles from Dr. Selvig's board are real equations...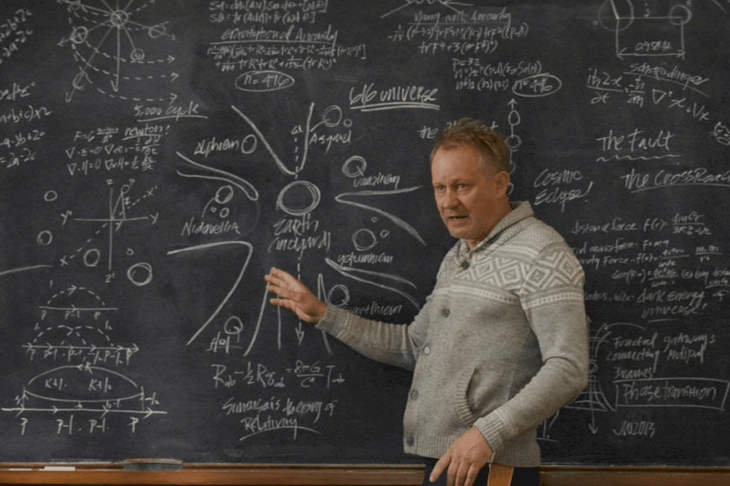 ---
PSYCHO
In the original Psycho, Alfred Hitchcock has left his audience with a bit of a parting gift. During the last few moments of the film, Norman Bates has been arrested, and whilst he is turning into the camera, a skull is revealed. However, the skull is only there for a split second so try not to blink when you watch it!
---
GREASE
Everybody has probably seen Grease because it is one amazing film...and it is a classic. By the end of the film, Olivia Newton-John's character has had a completely new makeover which has left everybody in shock. Even John Travolta's character could not handle the heat, so people had to keep on pressing pause to relive this glorious scene.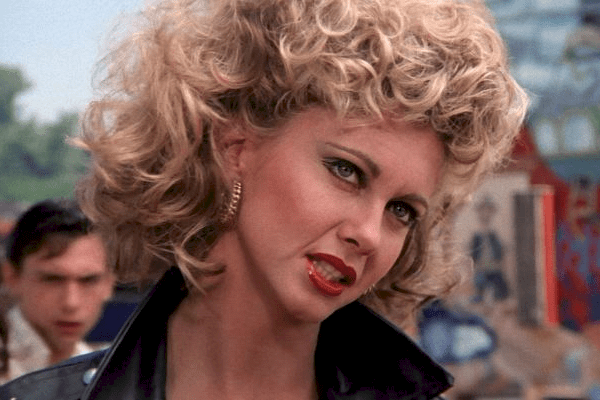 ---
IRON MAN 2
Another film from Marvel that has people pressing the pause button is Iron Man 2. When Tony Stark had a meeting with Nick Fury, there was a screen behind them that apparently shows places where superhero activities are detected. This map shows Greenland, New Mexico, a small country in Africa, and the Atlantic Ocean...go figure where this all leads to!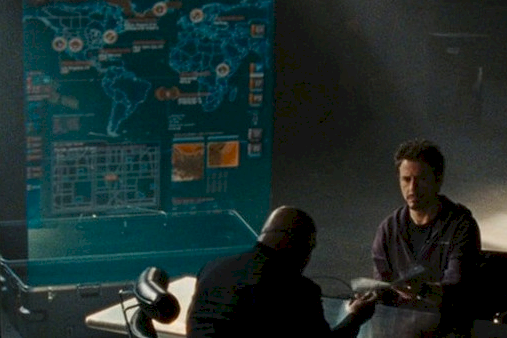 ---
THE WIZARD OF OZ
A scandal that shook the producers of The Wizard of Oz was the speculation that there was an extra who had apparently died on set. This is due to the fact that when Dorothy and her friends were skipping down the Yellow Brick Road, a really shadowy figure was hanging from a tree. In reality, it was just a really massive bird...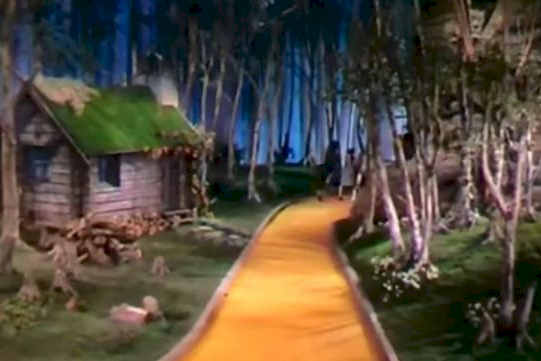 ---
ALADDIN
Another film by Disney that incorporated an easter egg is none other than Aladdin. In a scene where Genie is trying to grant Aladdin's wish, he mischievously pulls out another character from another Disney film. It was none other than our favorite red crustacean, Sebastian of The Little Mermaid!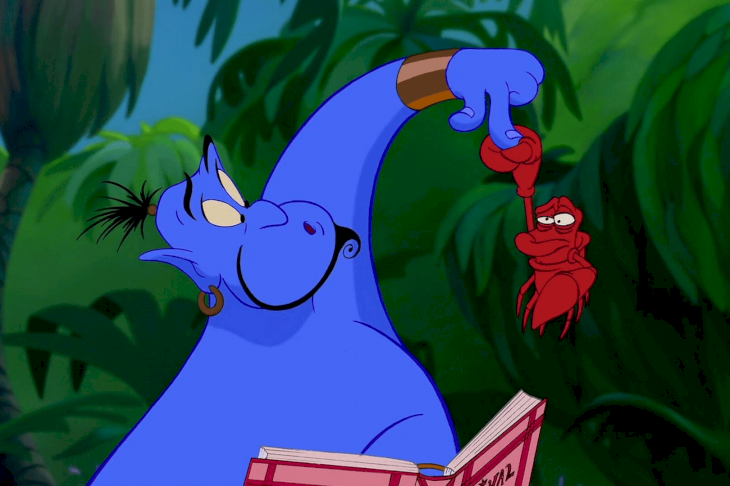 ---
STAR WARS: A NEW HOPE
Of all the films from the Star Wars franchise, the most paused scene goes to Stars Wars: A New Hope. Princess Leia was imprisoned aboard the Death Star and so a rescue mission was attempted by Luke Skywalker, Han Solo, and the rest of the crew. During this scene, one of the Stormtroopers bangs his head on the frame door.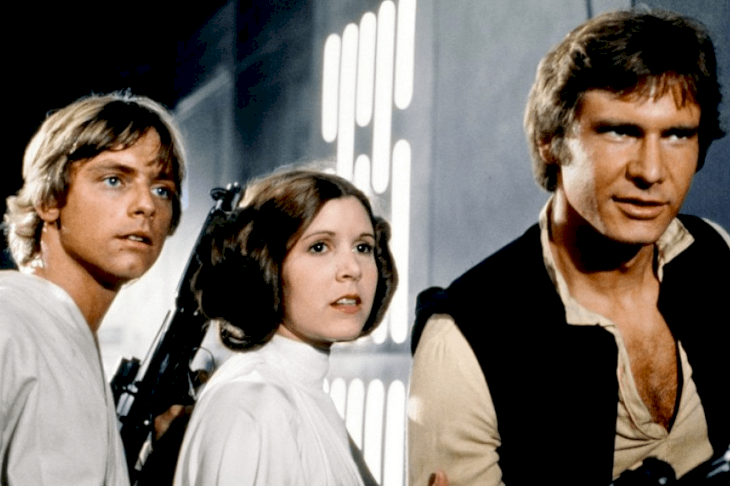 This was one of the funniest bloopers in the history of Star Wars...well, maybe the whole cinematic history ever! People have found this scene so hilarious that they have been pausing it so many times. George Lucas even added a funny sound effect to it in order to make it even more hilarious!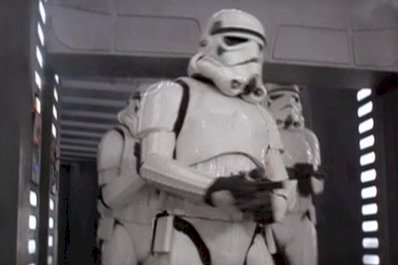 ---
SPIDER-MAN
No matter how many times Hollywood recreates Spider-Man, the original one with Tobey Maguire will always be the best. One of the film's most iconic scenes was that upside-down kiss shared by Mary-Jane Watson and Spider-Man himself. This kiss was simply so iconic and so people have been trying to relive this moment by pausing it a whole lot of times...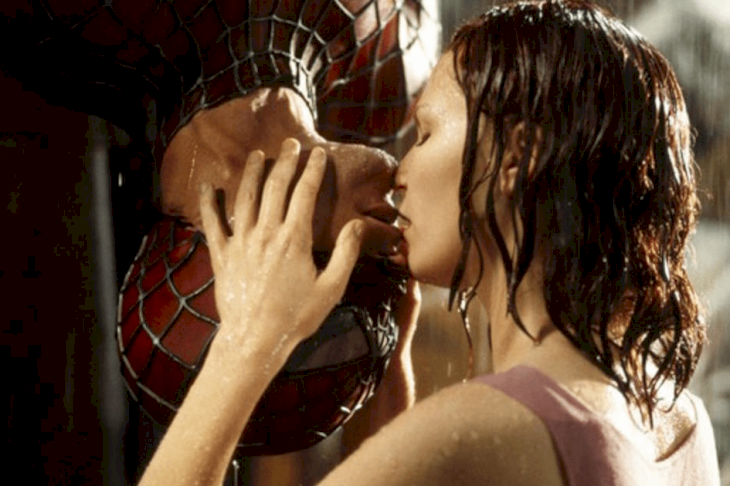 ---
DIRTY DANCING
Everybody knows about the film, Dirty Dancing since it has one of the most iconic dance scenes ever, and have you seen Patrick Swayze dance like that? This film has also brought us the classic song that is Time of My Life. Oh, have you also seen that iconic dance move shared by Patrick and his leading lady, Jennifer Grey?
During one of the final moments of the film, Patrick and Jennifer can be seen dancing and then Patrick urges Jennifer to simply 'fly'. So she did. This scene was one of the most paused moments in cinematic history because it is a very beautiful moment, and partly because a lot of people have been trying to recreate this dance move for quite a while now.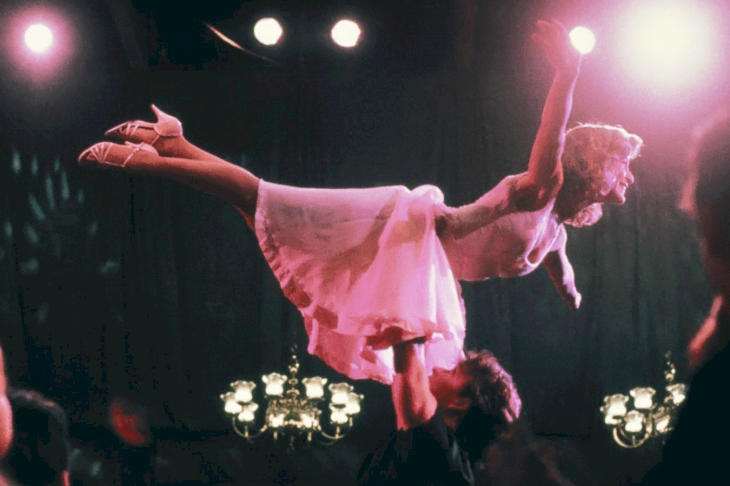 ---
THE CABIN IN THE WOODS
The Cabin in the Woods has become one of the horror genre's most successful films. There is a scene in the film where people are seemingly having a meeting and they had a list of some of the most gruesome creatures ever. Well, let us just say that some of these 'creatures' did appear in the film, so you should go and watch this film today!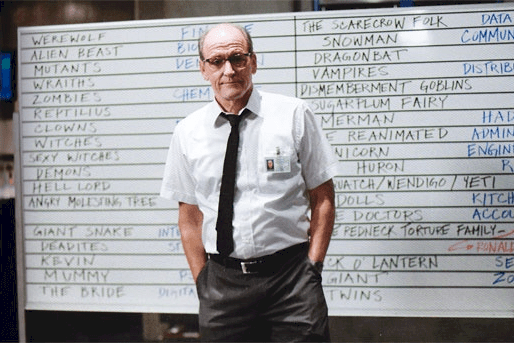 ---
TOTAL RECALL
One of the most ubiquitous films of the 90s was the film Total Recall. This film starred Arnold Schwarzenegger and his character has been planted with a fake memory. Well, this film is a bit serious aside from the fact that there was a woman who was simply 'unique' and her appearance has left people wondering what just happened...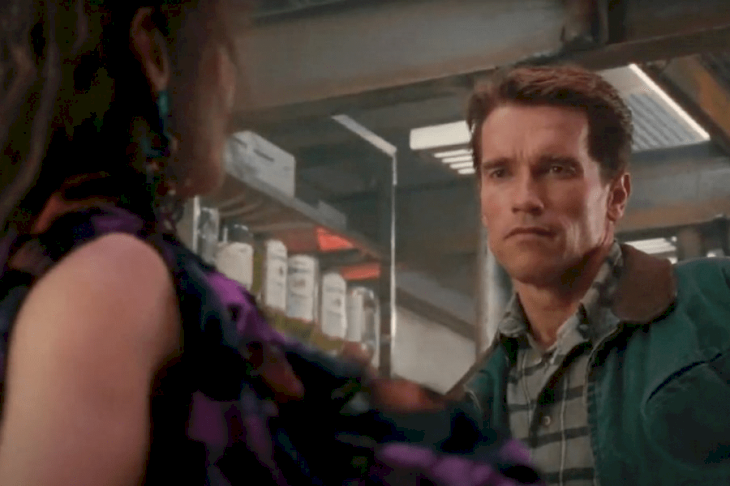 ---
TITANIC
Everybody knows Titanic; it is one of the most beautiful yet tragic films ever made and it is no wonder that this film will be one of the most paused films of all time. You might have guessed it right, but the most paused scene from the film was when Jack was trying to draw Rose. Well, we all know what happened after so today might be a great day to re-watch Titanic.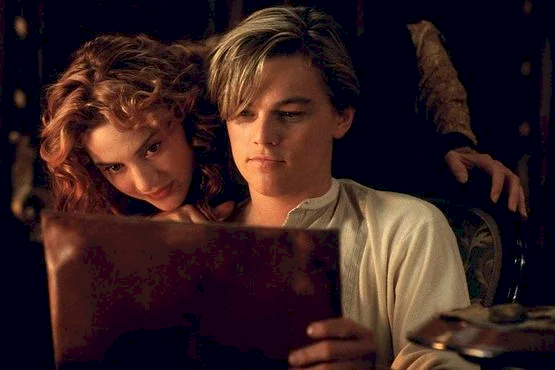 Watching our favorite films can be sort of an excuse to take a break from our everyday lives...and this is a beautiful thing. Which of the films from this list had the most paused scene that shocked you the most? Let us know by leaving a comment below, and share this article with your family and friends! Do you often pause scenes and have you perhaps paused one of the films above?