Katheryn Winnick And Travis Fimmel: The Real Reason For The Departure Of Vikings' Main Leads
We were first introduced to Vikings' favorite leads, Ragnar and Lagertha in the pilot itself and since then we've been attached to them. But who knew they'd be saying goodbye to us way before the show ended? So, why did Travis Fimmel and Katheryn Winnick who play the badass couple leave in the first place. Let's find out.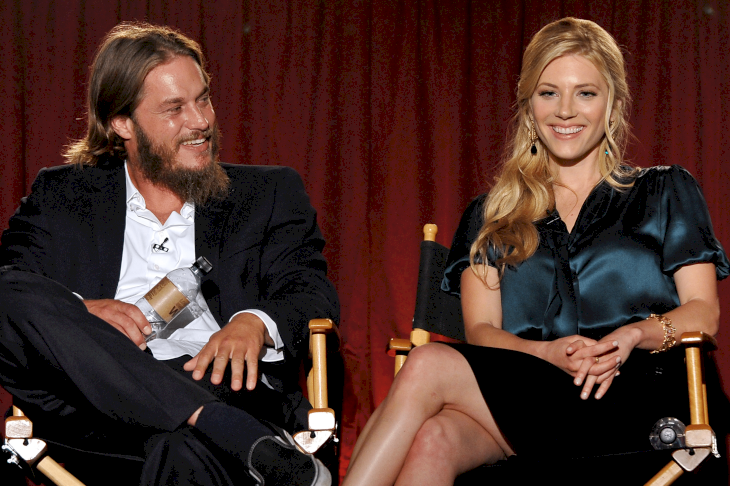 ---
LAGERTHA: THE ROLE OF A LIFETIME
The seer may have prophesied that she'd die at the hands of Ragnar's son, but that's not the only reason Lagertha met her doom – it's a historical fact. The creator of Vikings, Michael Hirst, explained, "Everything I write begins with the real. I don't like fantasy. It's all based on proper research, but it's always a drama, not a documentary."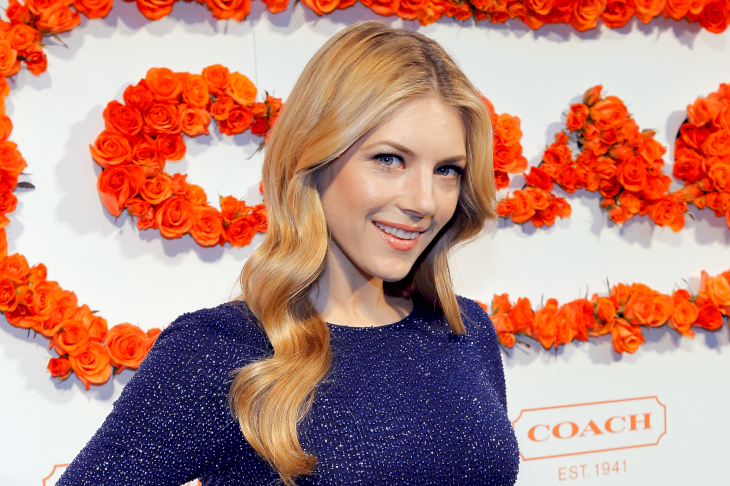 ---
"I'm a storyteller, and this is my saga," he added. And because the character was based on the real-life wife of Ragnar Lothbrok, who eventually met her end in battle, there was no way that Lagertha could avoid a trip to Valhalla. But it may surprise you to learn that she lasted far longer than Hirst initially intended.
---
Katheryn Winnick – who plays Lagertha – said that she was originally only supposed to have a two or three-season run, but "they didn't want to kill me off after six seasons, but I was like, there's a time and place, guys. Lagertha's got to go." Hirst wanted her exit to be epic but it was a really difficult death to write.
---
He also faced a great deal of pressure from fans – even receiving death threats warning him against killing off Lagertha! He continued, "She's not immortal, but I wanted an epic death. I wanted something amazing." And there's no doubt that the actress' final scene was just that. Winnick speaks fondly of her time on the hit drama.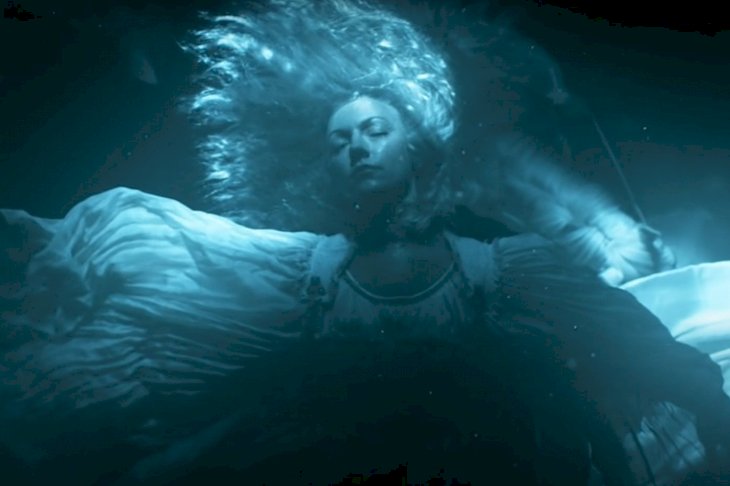 ---
NOT A PIECE OF CAKE
In an interview with Entertainment Tonight, the actress admitted, "Vikings has definitely been momentous, if not the highlight of my career to this date." And though she saw playing Lagertha as more of a gift than a career-defining role, it was nevertheless an immensely challenging job.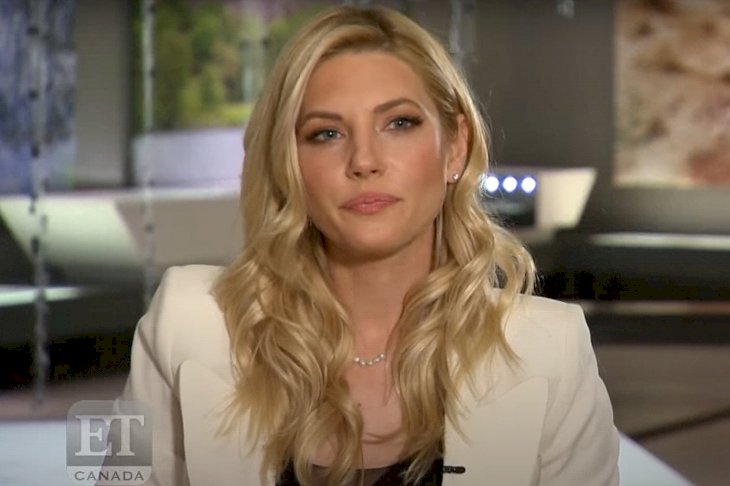 ---
The actress explained, "You're either training on a horse or stunt coordinating, or battle-training with sword and shield—it's a very intense show for that. This is definitely not a pretty role." And yet the actress told Variety that the hardest part of her six-season role was actually her very last battle scene.
---
She added, "That final battle was extremely hard. It was one of the hardest rehearsals for me, ever. It took us weeks to prepare and then we rehearsed it over and over. It was definitely gruelling." So, while her character's death was expected, it didn't make it any easier to say goodbye to the show.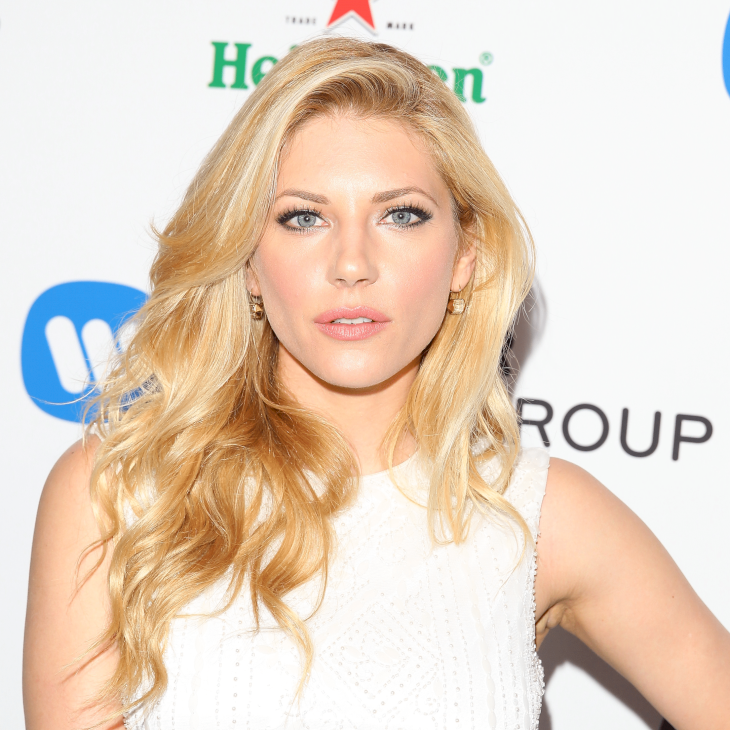 ---
Winnick told CinemaBlend, "it was definitely harder than I thought I would go through just personally, just seeing my death. Watching Lagertha transition over to Valhalla was a bittersweet moment in a lot of ways." The actress admits that it took her a while to process her final moments on the show.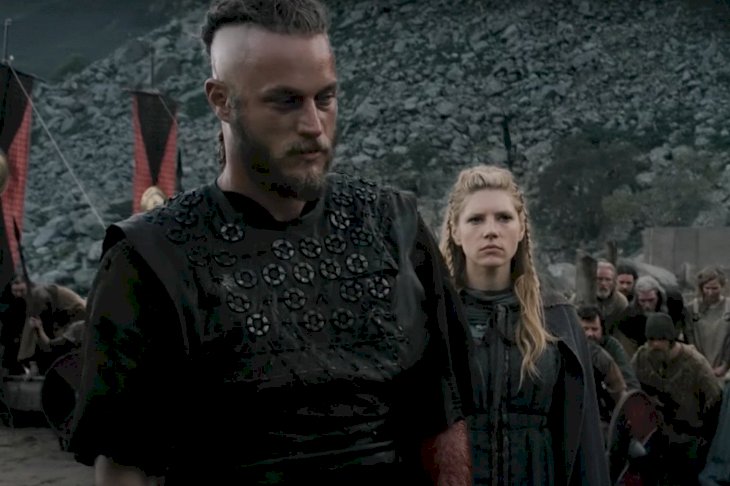 ---
She admitted, "I think walking into the funeral in the next episode and having that out-of-body experience hit me harder. That's when I broke down in tears that it was happening. What a way to say goodbye." And now that we know how her Vikings journey ended – it's time to find out how it all started.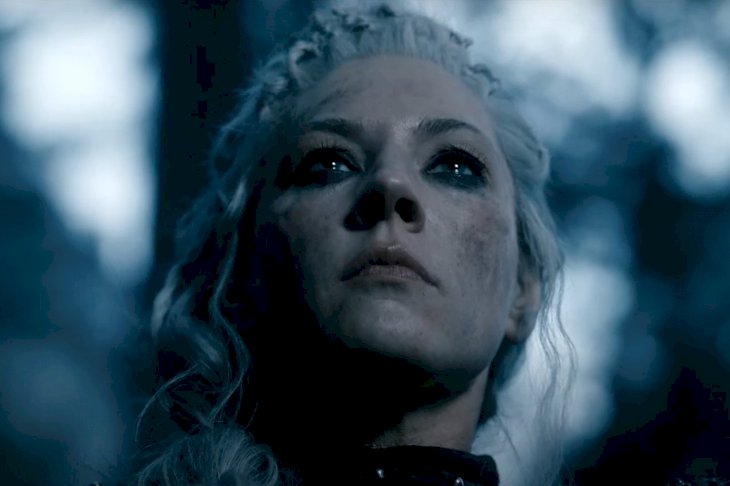 ---
WHAT MAKES A GOOD SHIELDMAIDEN?
The Vikings showrunner admitted that when casting first opened for Lagertha's role, they saw a lot of models. But that just wasn't what he wanted for his epic shieldmaiden. He recalled, "They're pretty and everything, but they don't look like they have fought in a shield wall. They haven't killed tons of guys or had two children."
---
Luckily, he found the perfect fit in Katheryn Winnick, whose martial arts background meant that her physical scenes would be plausible and believable. And we definitely saw that in all of her battle scenes. But what drew her to the role of the feisty Viking? There were two deciding factors; the first was good writing.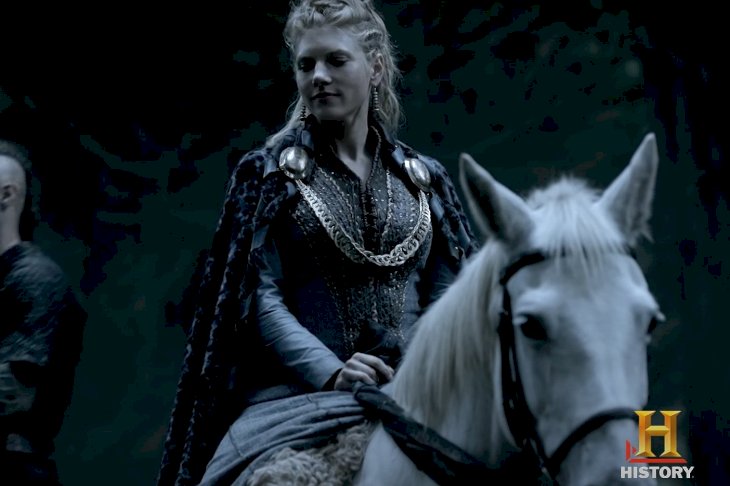 ---
The actress told Grunge Magazine, "It was just so well written, and it's hard to find strongly written female roles like that." So naturally, she tried her best to get hired. She remembered the process she went through, "I went to great lengths to try to do everything I could to get this role."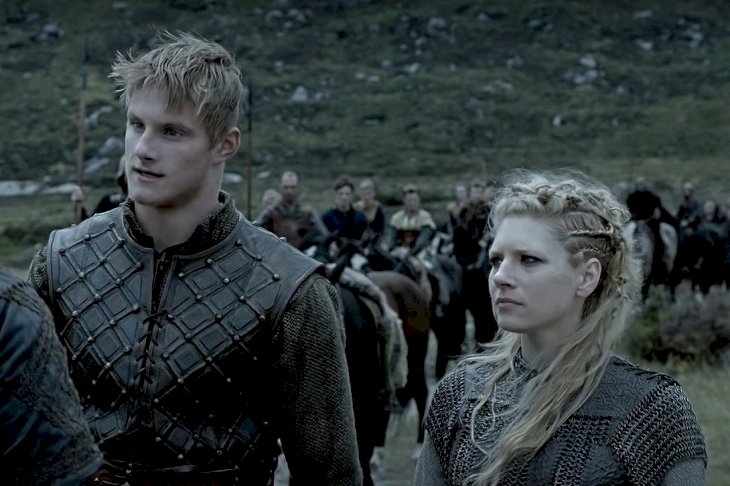 ---
"I ended up actually going to a Halloween costume store and renting a costume to try to really embody what Vikings would wear for my screen test." Talk about dedication! But what was her second reason for wanting to be cast? She was actually starstruck. Makes sense, since the cast boasts some legendary actors. But who caught Winnick's eye?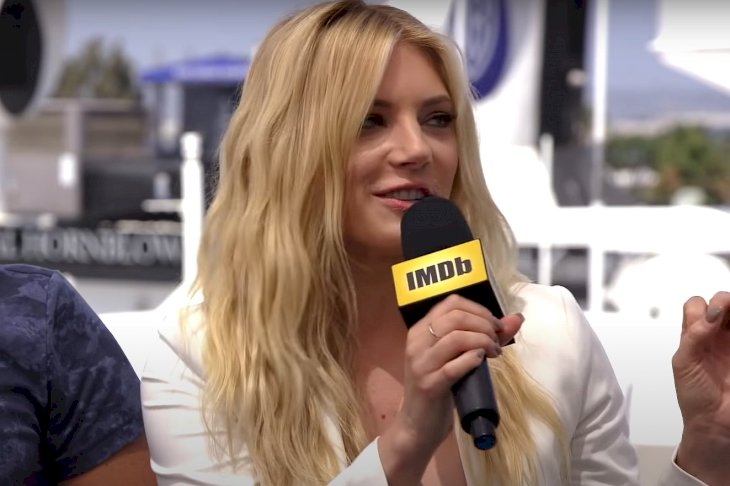 ---
STARSTRUCK
The actress admitted, "I am such a big fan of Gabriel Byrne, and when I heard that he signed on to do this, I called my agents and said, 'You've got to make sure I get this role!'" And once she'd nabbed the role, she was overjoyed at the idea of working with her hero.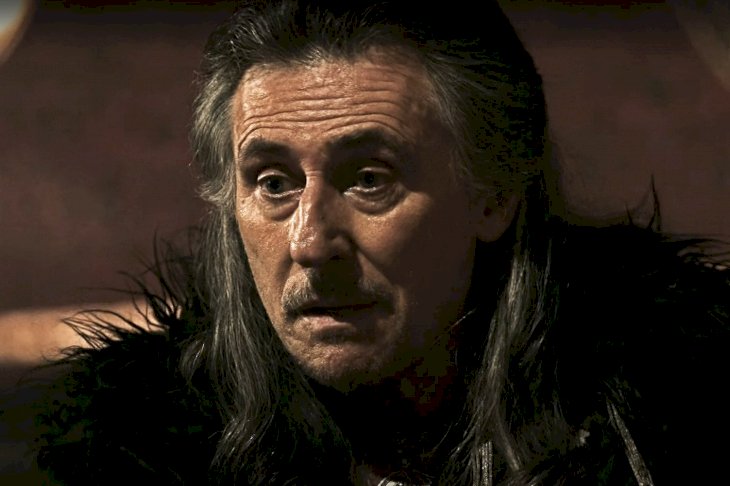 ---
When asked by Express UK what it was like to work with her hero, Gabriel Byrne, Winnick explained that it made her really nervous. The two didn't share many scenes together, but the ones they did were really pivotal to the episodes. But it also inspired her to up her game alongside him. And we think she nailed it!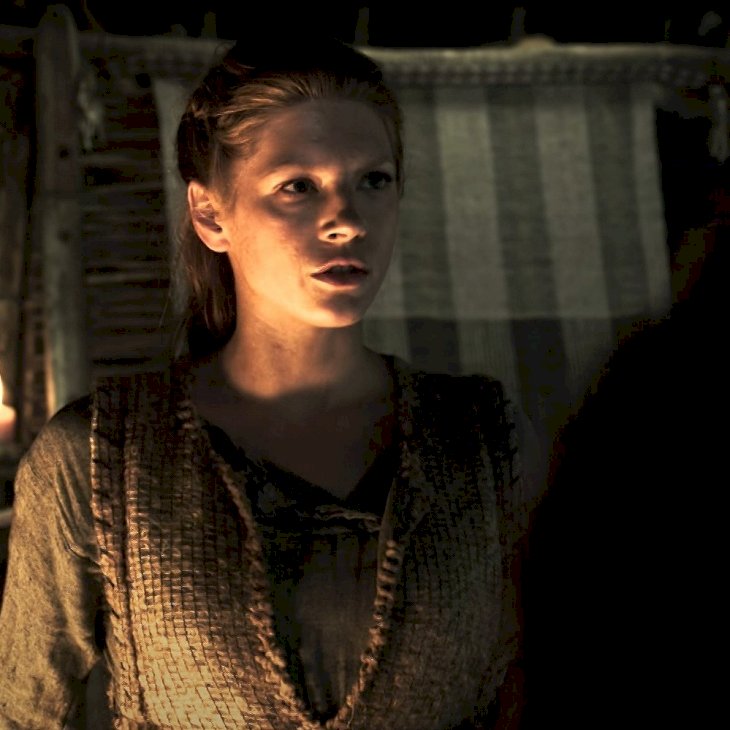 ---
THE START OF AN EPIC JOURNEY
Of course, no actor can give their peak performance for a physically demanding role without sufficient preparation, but the actress had an easier time of it than most. Winnick, whose real name is Katerena Anna Vinitska, didn't always plan to be an actress. In fact, she started on an entirely different career path!
---
Winnick started martial arts training when she was 7 years old, earning her first black belt at the age of 13 and later going on to open her own dojo when she was 16 and adding two more, by the time she was 21! But she didn't stop there. There's more?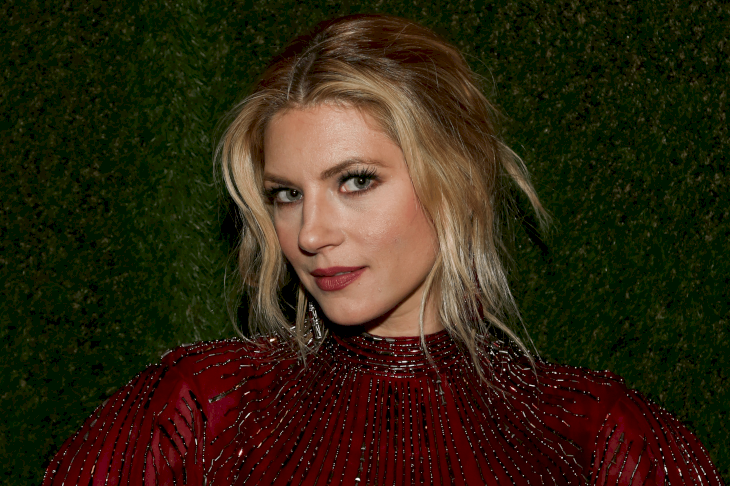 ---
A REAL-LIFE VIKING
Winnick explained to Collider, "I'm a 3rd degree black belt in Tae Kwon Do and 2nd degree in karate, and I'm a licensed bodyguard." And as impressive as that is, she also learned a few more skills for the role.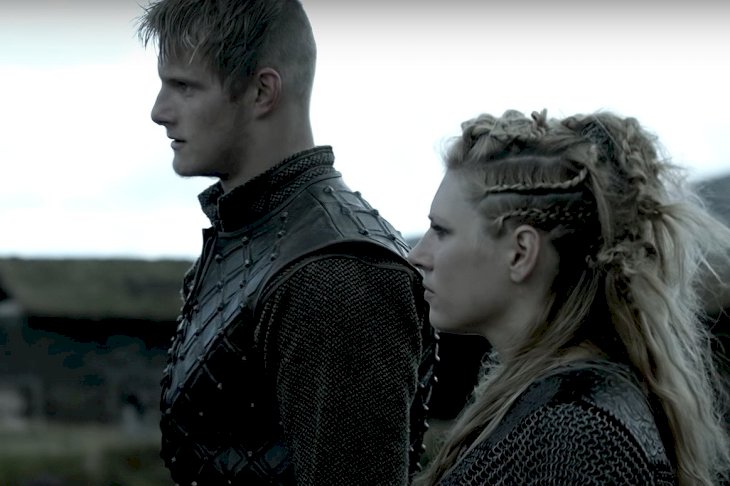 ---
She added, "Tae Kwon Do and karate is based on the art of footwork and handwork, whereas a shield maiden uses her shield and sword as her weapons. That was a new art form that I had to try to master." When she was a child, Winnick transitioned from gymnastics to martial arts as part of a family activity.
---
Her time spent in dojos actually spurred her on to become an actress. She told Vanity Fair that at one stage of her martial-arts career, in addition to offering self-defence classes to empower women, she also trained several actors and actresses who needed to learn martial arts for a role.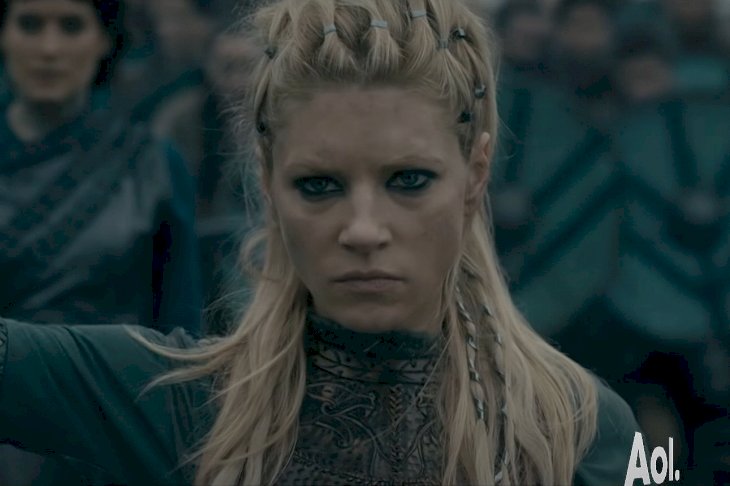 ---
Working with them gave her an insight into the acting world and she liked what she saw. Despite being busy with her kinesiology degree, she said, "I got a hint of the incredible life these actors lead – being able to come to work every day and do something new. Sure, it looked challenging and scary, but that's what motivated me."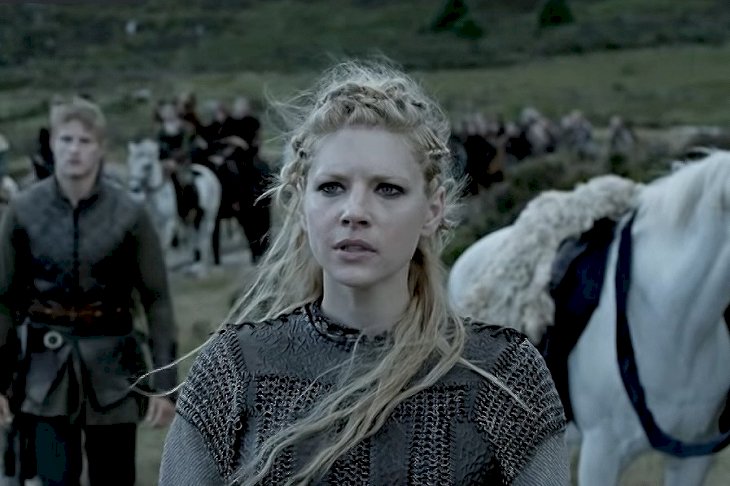 ---
So, she did! And not only did she enjoy the work, but she realized that acting was interesting to her because she could use it to learn more about herself, as well as, express herself. For Katheryn Winnick, acting is a form of therapy.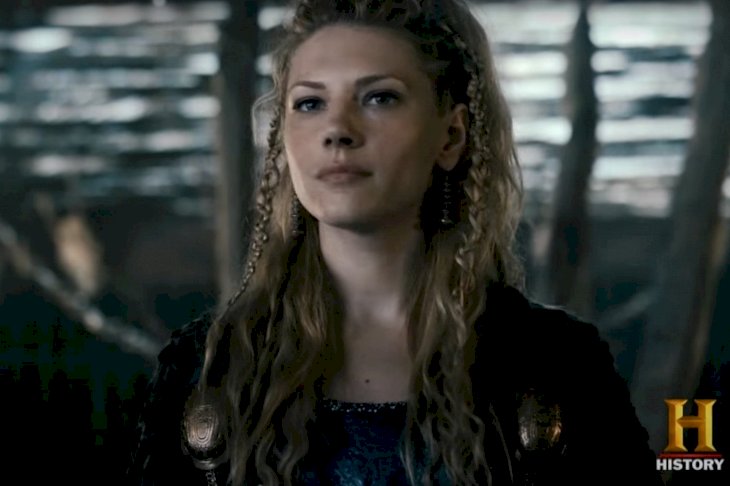 ---
FROM DOJO TO FILM SET
Not only did Winnick compete nationally with martial arts, earning her the second-place rank in Canada, but she was supposed to go to Montreal to train for the Olympics while completing her degree! The actress admitted that if she hadn't decided to start acting, she'd likely still be on track to be an Olympian.
---
Her previous career option wasn't completely off the table, though. Winnick is a realist. She knew that acting wasn't an easy career path. In fact, she acknowledges that only about 2% of actresses get their big break. Which is why she knew that failure was a very real option. Thank God for Vikings!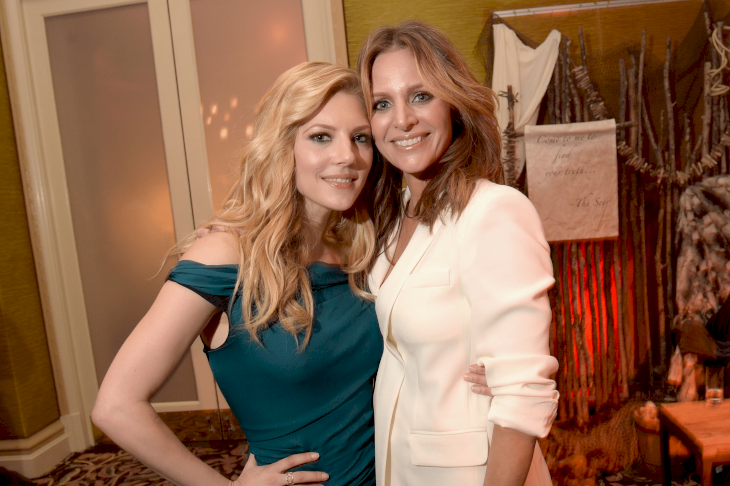 ---
But she explained, "Like any actress trying to make it, I took whatever I could to survive in the beginning." Her acting career officially started in 1999, when she landed a role in a TV series called PSI Factor. Since then, she's been in several film and television roles, including House, Law & Order, CSI, Bones and Criminal Minds!
---
A WORLD OF POSSIBILITIES
It goes without saying that Winnick is definitely a woman of many talents! In addition to her martial arts accolades and acting, as well as a perfume range called 'With love from Katheryn', she's also currently designing a t-shirt range whose profits will go toward an organization that empowers women in film.
---
And that's not all - and she's also just taken her first foray into producing and directing. So, what else does she do in her downtime? Winnick also happens to have her own range of alcohol inspired by her time on Vikings and she's fond of adding it to a cocktail.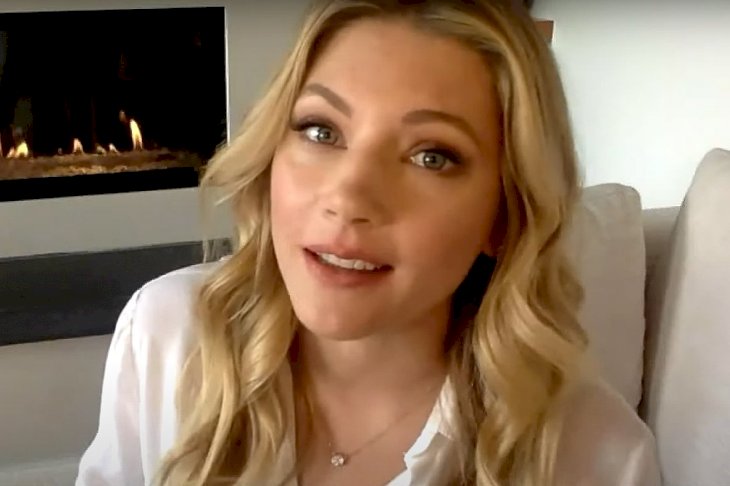 ---
The actress admitted to Variety that she'd always wanted to try directing. She explained, "In high school I used to direct plays and I got a scholarship for it, actually. But I always treated it as a playground in terms of what else can I play, what else can I learn?"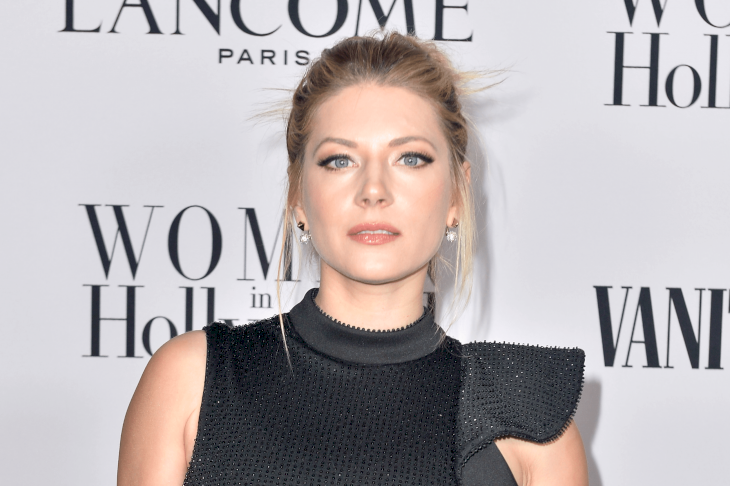 ---
INTO THE FIELD OF DIRECTING
So, it's not surprising that when she was given the opportunity to direct an episode of Vikings, she grabbed it with both hands. Though it wasn't the first time she'd been offered a chance to direct, it was the first time she accepted. Previously, she didn't consider herself brave enough to attempt directing.
---
Despite being terrified when the moment came, she knew exactly what she wanted to do. The actress explained, "I told Michael Hirst, I want three things out of my directorial debut: Give me a big event. Give me something epic and amazing… I also asked him for a big fight, a big epic battle!"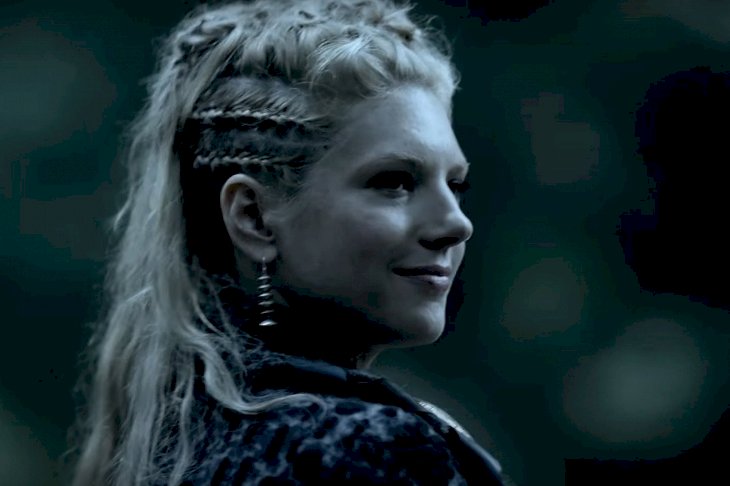 ---
Winnick directed an episode in the sixth season and she loved every second of it. In an interview, she even told Entertainment Tonight, "I definitely learned a lot about myself... It's definitely been an invaluable experience not only as an actor but also as an artist." Here's to more directing ventures for the actress.
---
But the best part of her directorial debut wasn't the huge, action-packed episode. Winnick actually had the opportunity to direct her brother. He is a fellow actor who had a small role in the Vikings episode. Pretty sure that it was exciting for the siblings. Hmm, could this be the makings of the next big Hollywood director?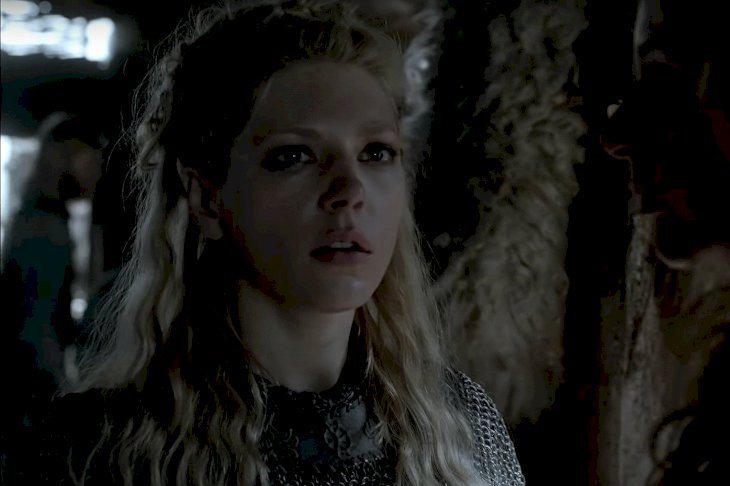 ---
THE FUTURE IS BRIGHT
If you're thinking that it seems there's nothing Katheryn Winnick can't do, you're right. After trying her hand at directing, she's also moved on to producing! The 42-year old actress was not only co-executive producer for the Netflix series, Wu Assassins, but she was also the series star and director!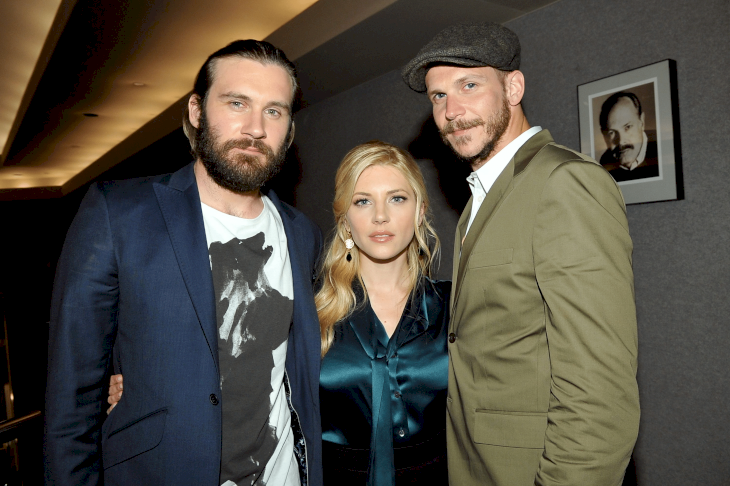 ---
And she shows no signs of slowing down! She's set to appear in two films due to be released this year: Flag Day, alongside Sean Penn and The Marksman with Liam Neeson! In addition, she's also playing the lead in the Big Sky, an ABC series based on a novel. Winnick plays a detective alongside Ryan Philippe.