Hilarious Tombstones Leave A Legacy of Laughter
The words on a gravestone are the final sentiments of those we bid farewell to. For some, having one last joke to be remembered by, felt right. Who knew something as dismal as death could be so entertaining? Well, these tombstones demonstrate that satire can make us laugh even in the toughest of times.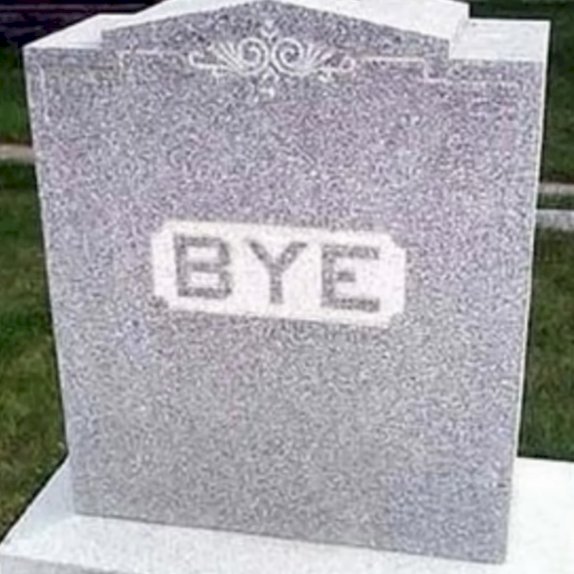 ---
GO AWAY
This tombstone is funny because it is so true yet striking. Joan knew that everyone would get a good giggle out of her final words. "Go away - I'm asleep." Well, she certainly is sleeping for good. Would you leave final words like this or would you go for something more motivational? We certainly think these words will make some people smile!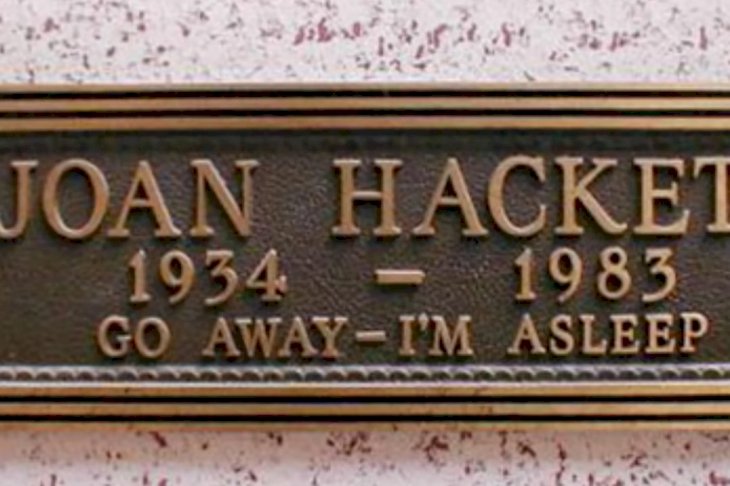 ---
SHOULD HAVE FORWARDED THOSE TEXTS 
This final message will be sure to make everyone laugh and think twice when they receive their next chain text. You know those annoying chain messages you are sent everyone now and then that warn you about forwarding texts for good or bad luck. Well, this cheeky tombstone text plays on that and we know it was very well thought out.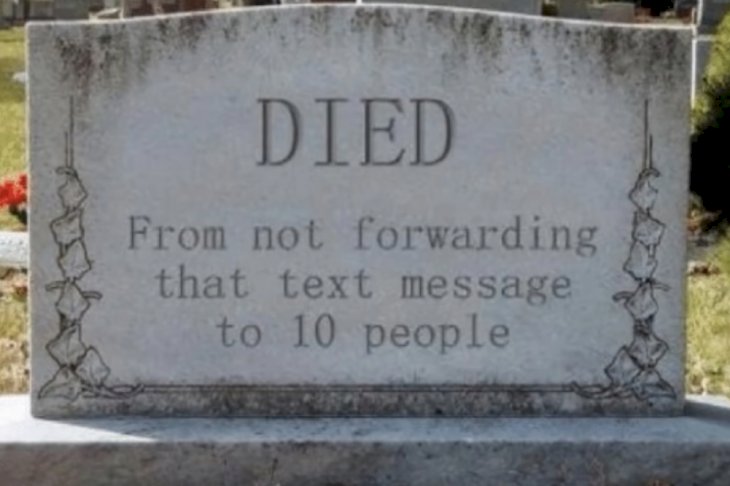 ---
WISE WORDS
Now here is a tombstone that will stop us all in our tracks. Why? well, these words are more candid than funny but nonetheless, it deserves a place on our list. "Any day above the ground is a good day" is certainly one way to make onlookers think about their current situations and to be more grateful that they are still alive and well, unlike this chap.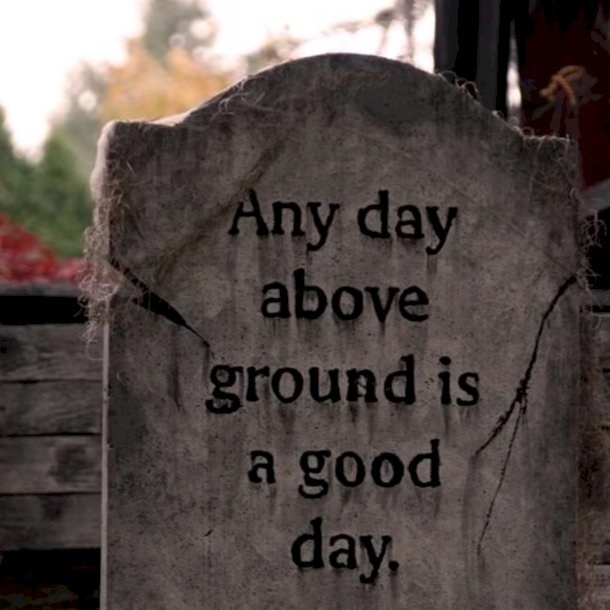 ---
A DEBT TO PAY
I would not want to see this message on my walk through a graveyard, would you? Some might find it funny but is it really? "We all have a debt to nature due, I've paid mine and so must you." Hmm, these are pretty resounding words, they make us think twice about our lives and still give us a giggle because of its candor.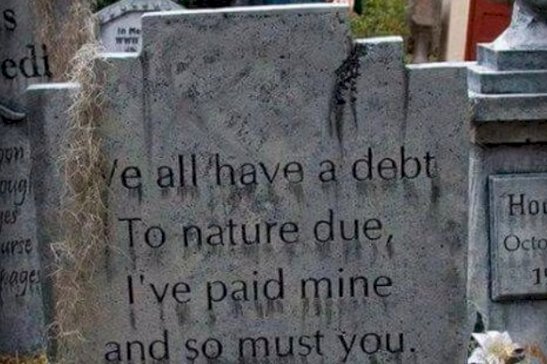 ---
THE PERFECT STONE FOR AN UNFAITHFUL HUSBAND
"Here lays my husband Tom ... now I know where he is at night." Ouch, burn! Well, now everyone knows that this woman's husband may have had a tendency of straying and being unfaithful at times. She was pretty blatant in expressing that she finally now knows his whereabouts as he is buried in the ground!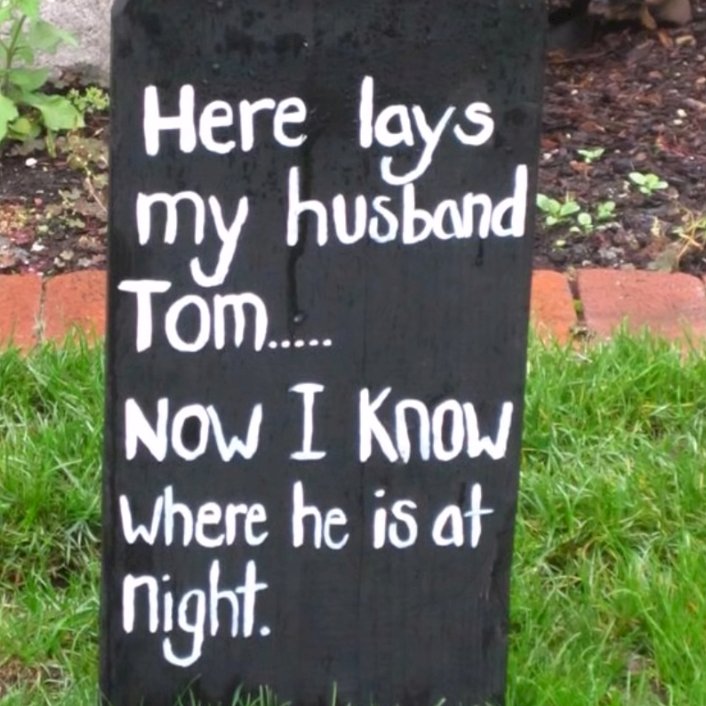 ---
LAUGH OUT LOUD
If you're dead we guess there is nothing better than to hope your loved ones LOL when they see your stone. They will be laughing out loud thanks to this cheeky tombstone. Do you think this was meant to refer to someone's initials or was it supposed to reference the common meaning of LOL? Well, I guess we will never know.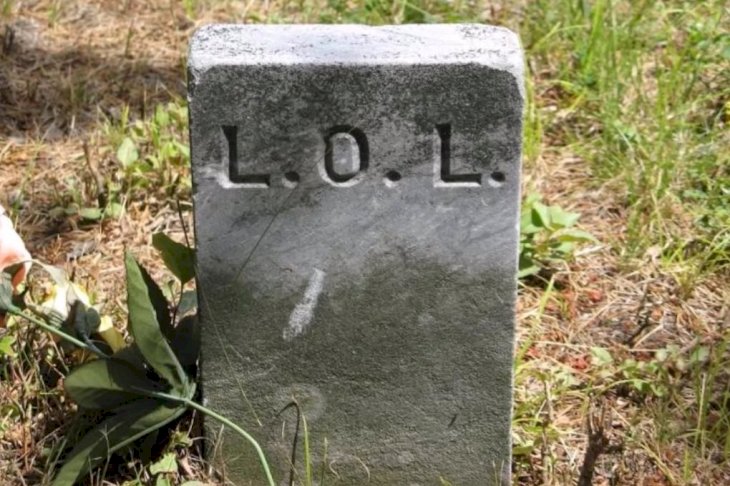 ---
YES MITCHELL, IT DOES SUCK
He summed it up perfectly. When walking past this tomb one simply can't stop and feel sorry for poor old Mitchell. It seems he confirmed what many suspect, it sucks to die. Yet, in some strange way, this candor does make us smile a little as it is both comedic and well put. Would you ever add something like this to your final resting place?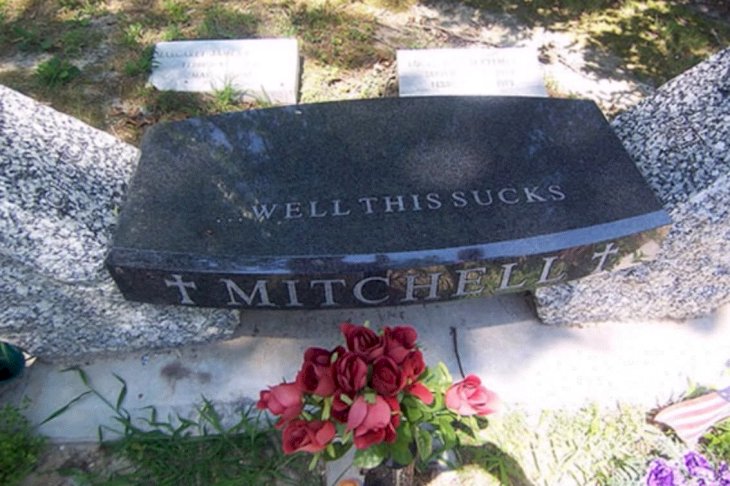 ---
HE WAS UNDERWELMED BY HIS FINAL RESTING PLACE 
The person who was laid to rest here had heaps of ambition. Suffice to say that he was not impressed by his simple tombstone. In Egyptian times, some would have a pyramid built to honor their lives and it seems this humble fellow was hoping for something as grandiose as that. Sadly, all he got was a mere grey gravestone. The poor old chap ...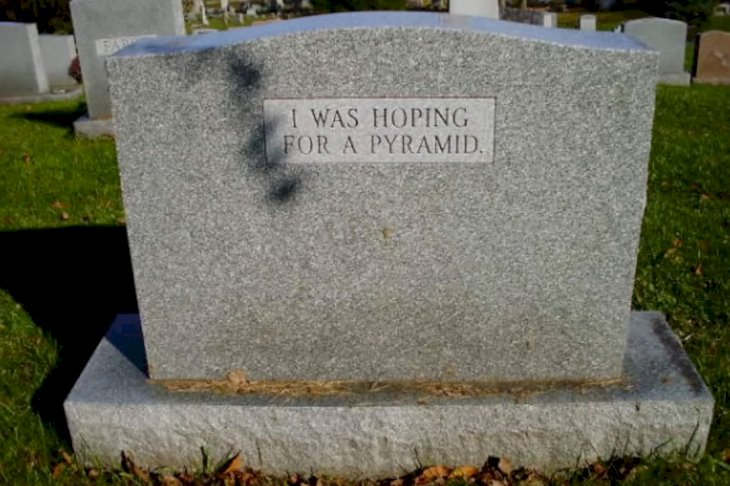 ---
TAKE MY PLACE
This is one serious plea for help but the candor does make us laugh. It might be a little too late for John Miller but we cannot help and enjoy his simple message. We are sure that some of his loved ones would have been willing to take his place if it was possible. At least now they have this humorous message to remember him by. What do you think about it?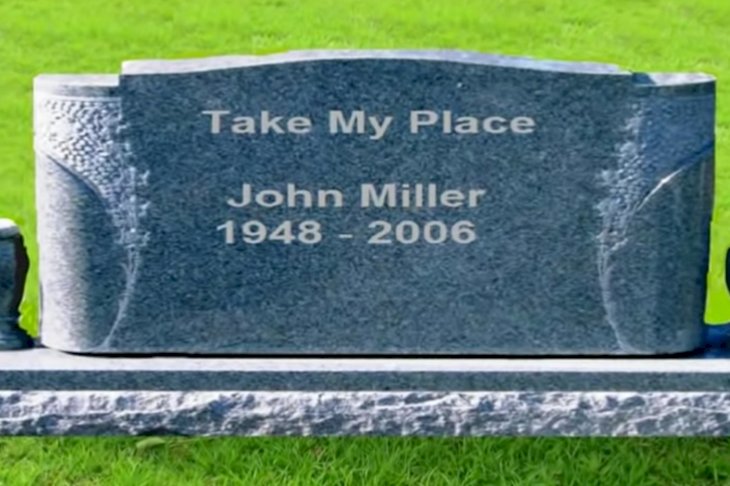 ---
BRUTALLY FUNNY HONESTY 
This person did not waste time making us face the brutal honesty of death. The layout of their gravestone does at least give us a little chuckle. While the eyes spell out Life Sucks and the smiley mouth says Then U Die, it is a pretty clever way to get a message across. We are sure many passersby's look at this stone fondly and think, wow, what a great person lies here.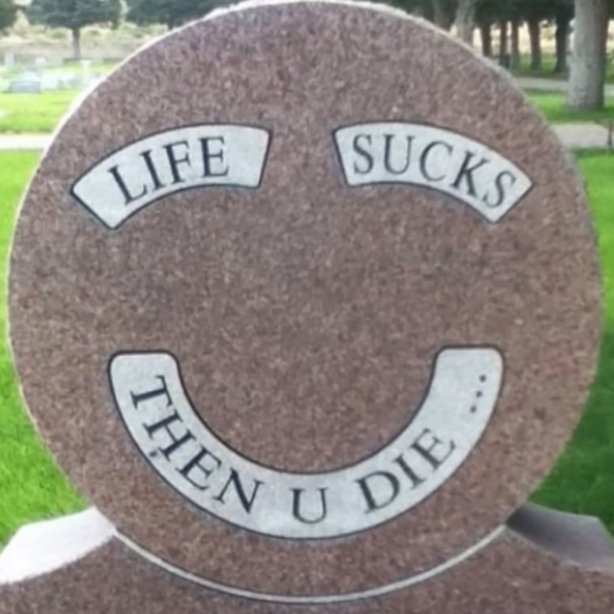 ---
THE EERIE TOMBSTONE MESSAGE
This note is eerier and more ominous than funny. It will make many stop in their tracks while others may laugh because of its witty nature. We think the family members of this individual might however not find it very amusing as it reflects badly on them. Maybe if they listened, this person would still be around.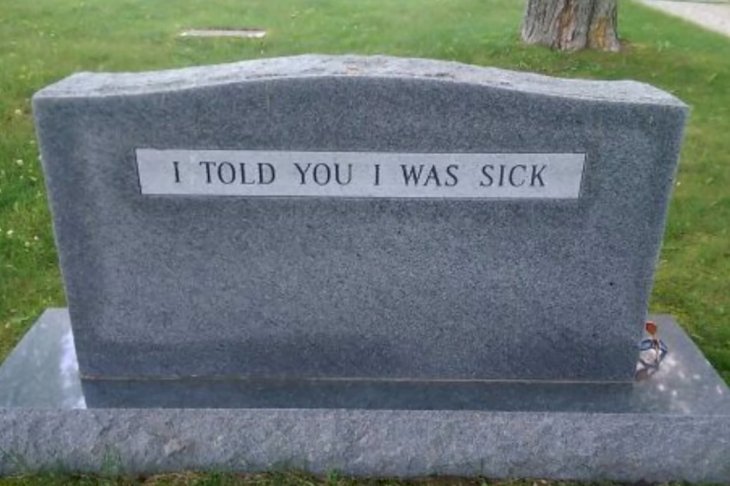 ---
HE'LL BE BACK 
This one is priceless. "Reincarnating: I'll be right back (so don't touch my stuff!). Wow, this is one clever tombstone and a great way to keep all of one's possessions to themselves even in the afterlife. Sadly, we wonder if this individual's family will feel secure using any of their things because they were told not to. Either way, we hope they see the humor in this message!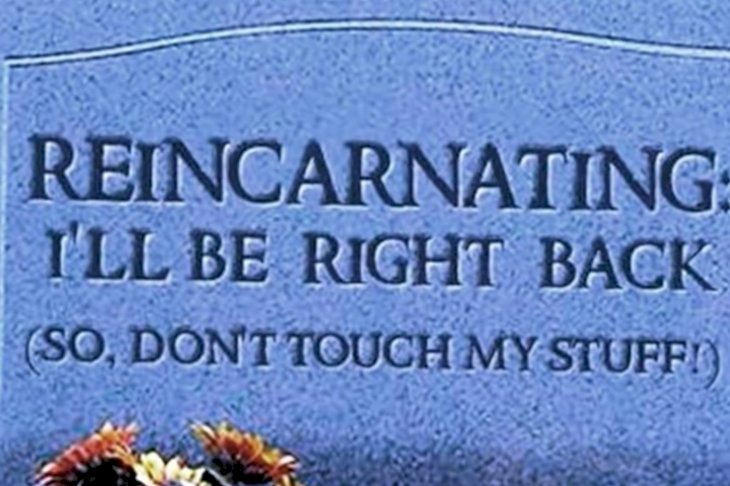 ---
BE AFRAID
Bea certainly used her name well. With a name like BEA and an initial and surname that spell A.FRAID, she certainly used it well. Whatever she is seeing in the afterlife might in fact have made her want to leave this message or perhaps she just wants us to have a good laugh after she is laid to rest. What do you think about her clever wording? We give it a 10/10.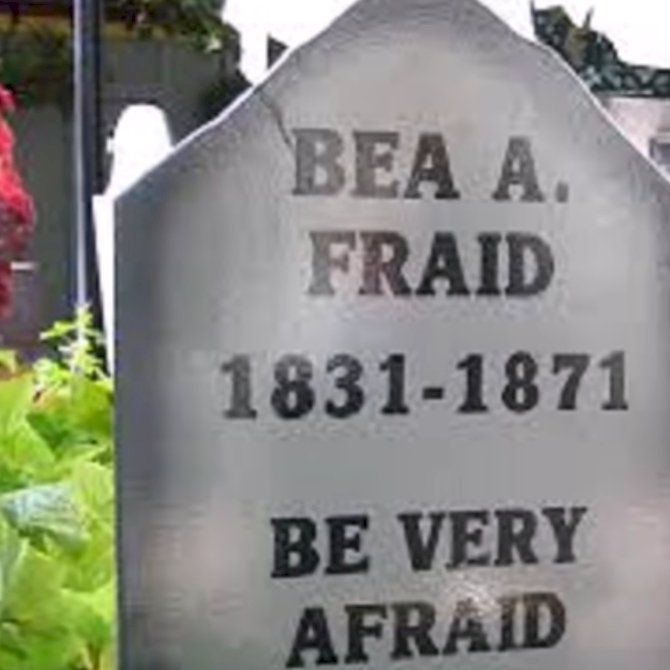 ---
HE MUST HAVE REALLY LOVED YODA
One must love a show and a character a lot to add them to your final resting place. This quote by Yoda is pretty fitting for a tombstone don't you think? "Death is a natural part of life. Rejoice for those around you who transform into the force." This is both a sweet and endearing way to honor this story and to show off some great words by Yoda himself.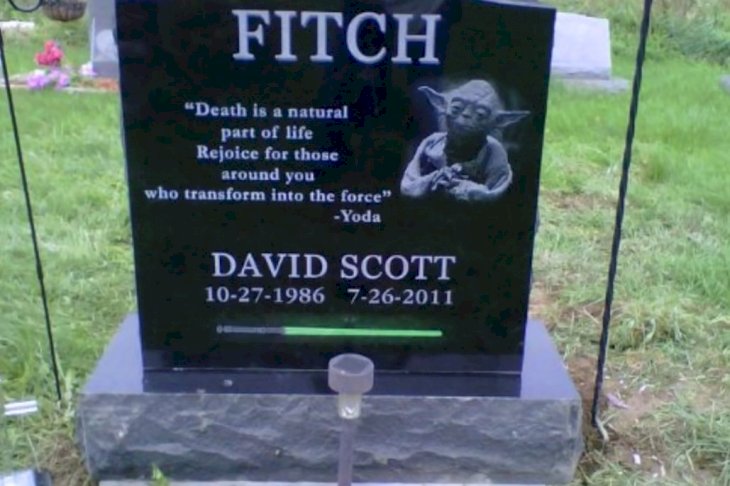 ---
THE OCEN FRONT PREFERENCE 
Who would not laugh at this cheeky message? "Would have preferred oceanfront" is certainly one way to show off pickiness even after passing away. This message is one of a kind and we can't help but smile as this person seemingly prefers to be laid to rest by the ocean. It's funny because of course, they can't enjoy their surroundings no matter where they were buried.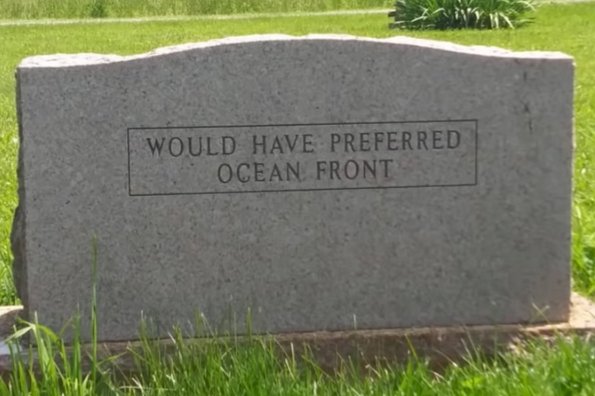 ---
THE CAT LADY'S TRIBUTE 
Even in death, there can be humor. This woman certainly loved her cat and that's a fact. She loved it so much that she had a little statue included in her tombstone. This way her furry friend was always with her, even in death. The words, "Destined to be a woman with too many cats" also suits its perfectly and will no doubt make many people smile with joy in fond memory.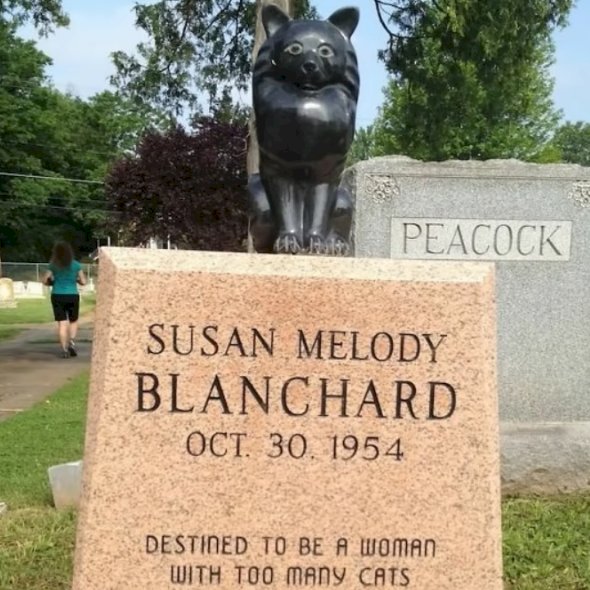 ---
THE BACON LOVER 
Well, what more can we say? Bacon is well-loved by many but this person takes it to the next level for sure. They adored the food so much that it gained an honorary place on their gravestone. In fact, his wife and kids were only added to the message and sidelined as an annotation. No doubt, this was done for the humor and it succeeds in its pure comedy. Do you agree? 
---
WHERE ARE MY MANNERS
This gravestone is certainly one of a kind. "Pardon me for not getting up" is certainly one way to excuse not to be able to get up from the grave to say hello to your visitors. This funny text will make anyone laugh because it is of course impossible to expect a dead person to get up to greet you upon arrival. Well done to whoever thought of this brilliant tombstone text!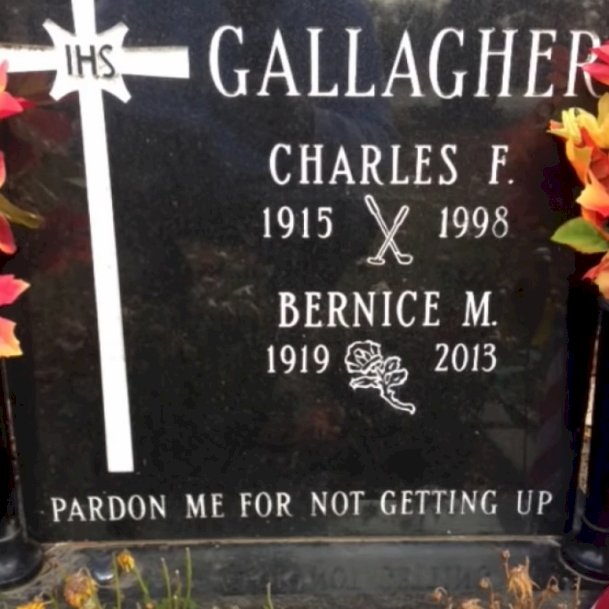 ---
REMEMBERED BY HER RECIPE 
This tombstone is both endearing and comical. This mother thought it best to impart her culinary wisdom after her passing. Not only is it a smart way to show off her talents in the kitchen but it is a unique way for her children to remember her and the sweet treats she most likely made very regularly. Who knows, maybe this was her staple dessert to make at all family events!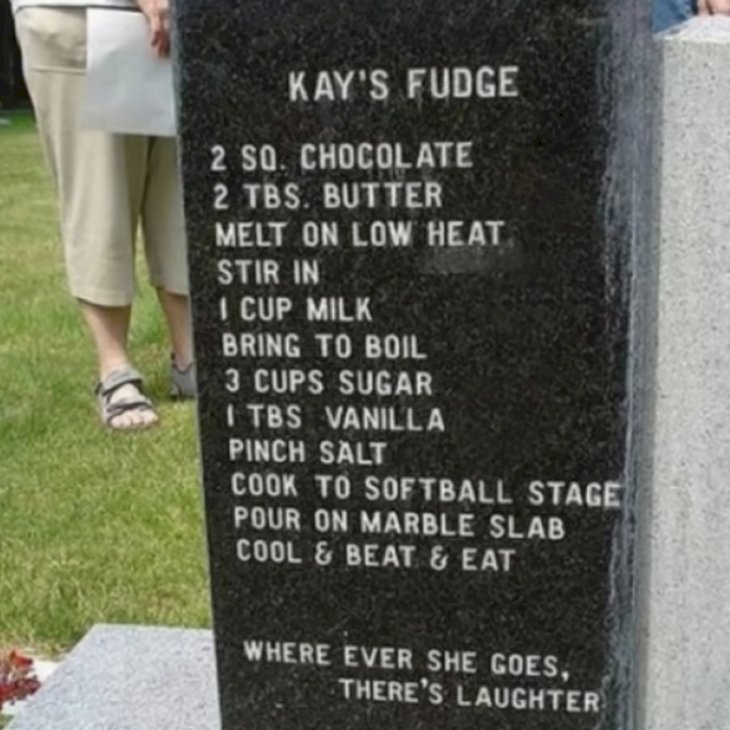 ---
MAY THEY REST WELL IN THEIR JOINT STUPIDITY 
Hmm. We think this perfectly sums up a funny and very comedic couple. Stupid and I'm with stupid is normally found on T-shirts but it also works for a husband and wife that are buried next to each other. It is a very sweet way to continue the fun they no doubt had in life, even as they lie in their final resting places. Can we go as far as calling them "couple goals"? Indeed!  
---
DEATH IS SUCKY 
What do you think about this comical message? "Sucks to be me" is certainly one way to make light of death. We think this person simply wanted everyone else to feel happy that they are still alive because it does indeed suck to have given one's final breath. While it might not be directly funny, it is an alternative tombstone message to the normal ones we usually see.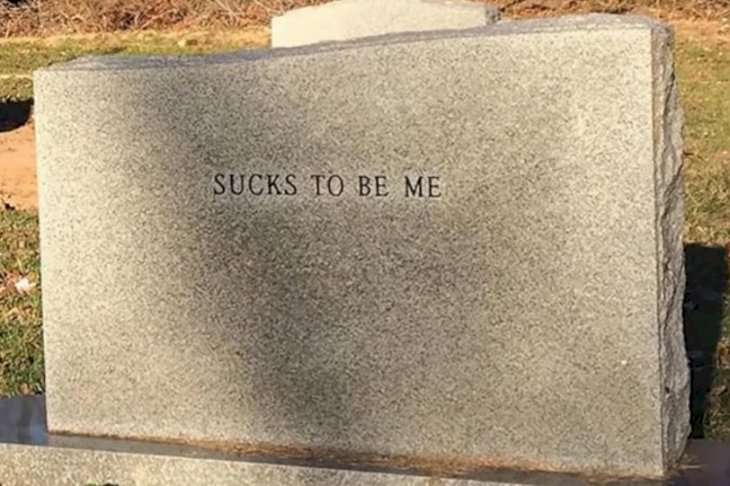 ---
FINALLY, GOOD PARKING 
This is one of the most accurate tombstone messages yet. Read the final line on the grave ... "We finally found a place to park in Georgetown!" Not only are these words hilarious but they are a tribute to their town and the fact that they obviously always struggled to find parking. What a sweet way to remember their town and the journeys they lived while they were there.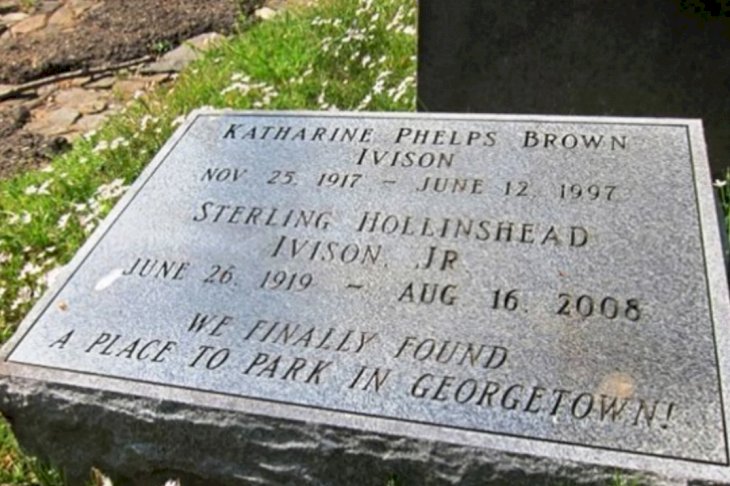 ---
BYE BYE FRED
This is some great rhyming. We wonder if he was the man behind this or if someone else came up with it. "I was Fred and now I'm dead" might be a simple rhyme but it is certainly better than the boring and drab messages we see on the normal-style gravestones. The added little dancing skeleton man is also a plus as it gives the stone a bit more creativity.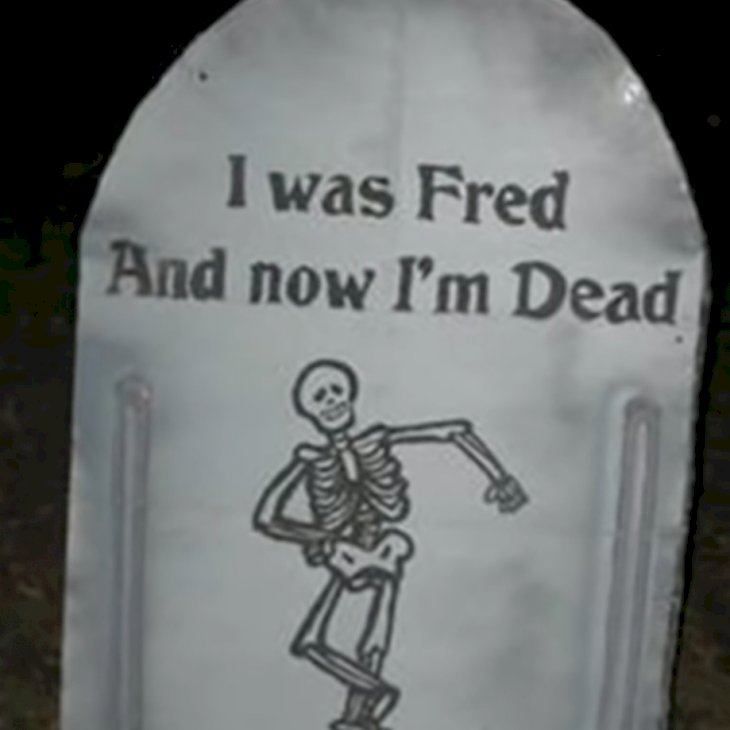 ---
THE PERFECT STONE FOR A DOCTOR
This is both endearing and funny. Dr. Helen Tyler certainly knew how to leave her mark. She was sure to be remembered by her profession as she left these final words on her tombstone, "The doctor will see you soon." Hopefully not too soon as that would not imply a real-life appointment with her but instead that one would also pass away soon. Yikes, we hope not!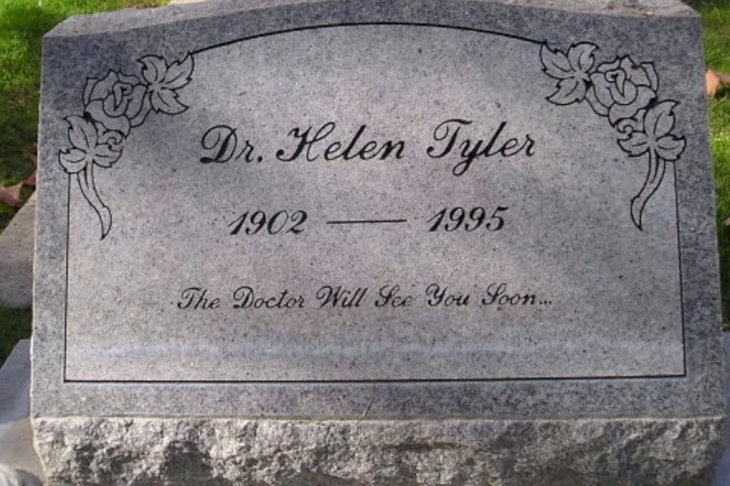 ---
HERE COMES PAC MAN
This is one creative graveyard. We cannot think of any way to make a graveyard more fun and exciting, can you? While it might not always work for practical reasons, this is a form of art we must concur with! The Pacman style layout is one of a kind and will certainly give a happier mood to a place that is normally plagued with sadness and gloom. What do you think about it?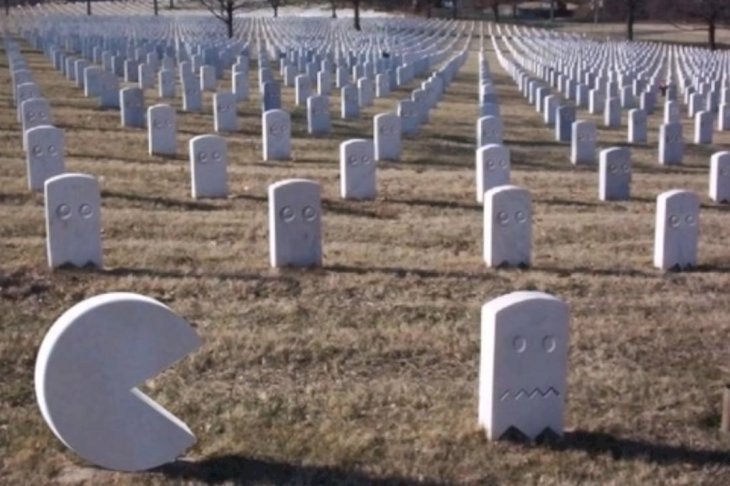 ---
A COFFIN FOR RENT
If you need a free place to stay, here it is! "For Rent. Very small one-bedroom, neighbors are dead quiet." Well, no kidding the neighbors are in fact really dead because the bedroom being referred to here is, of course, an actual coffin! We must say, this is one seriously clever tombstone and it must make everyone that passes it giggle for its pure witt and genius plot.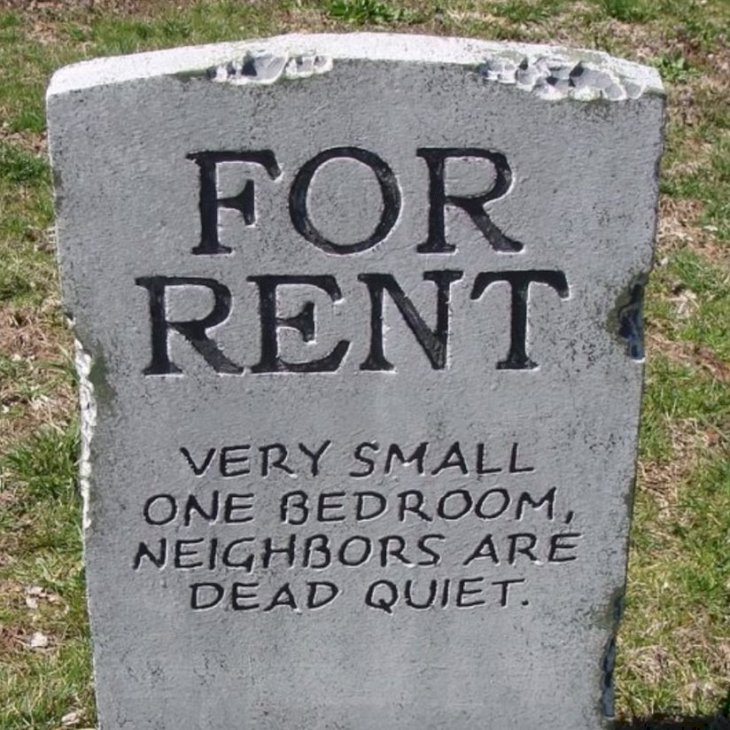 ---
RESET THE CONNECTION
"He came, he saw, he lagged out."  This person seriously loved tech. We say so because it mentions both a connection and lagging out, all terms linked to personal computers and no doubt perfectly suited for the person buried beneath the stone. This is both fitting and funny as it is an alternative and sweet way to honor the man, R. Anderson.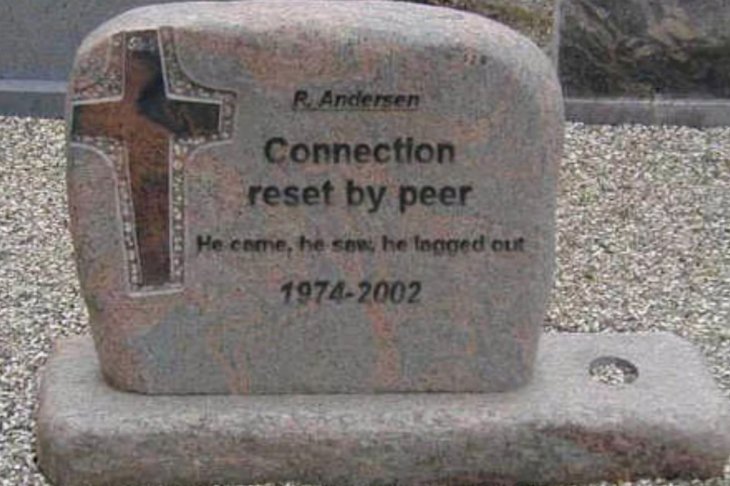 ---
THAT'S ONE WAY TO STAY IN TOUCH 
This guy will also be connected to his loved ones through this quirky gravestone. Shaped in the form of a smartphone (most likely a Blackberry) this is probably the most unique gravestone on the list! We wonder why this design was chosen, perhaps to keep the family accountable to come and "call" Michael regularly? We guess we will never know. What are your hypotheses?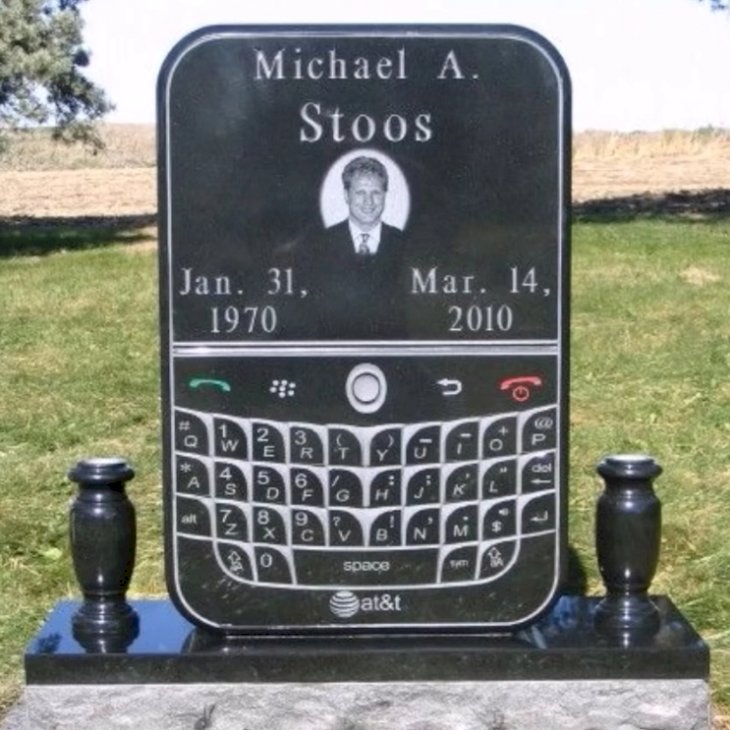 ---
A CREATIVE TOMBSTONE
Do we wonder if they chose this stone themselves? Another very alternative and creatively designed tombstone has to be this one that spells out DEATH in a very peculiar manner. Not only is it designed with great craftsmanship but we are sure nobody will be able to overlook its standout nature. Would you ever like a stone this unique or do you prefer the standard type?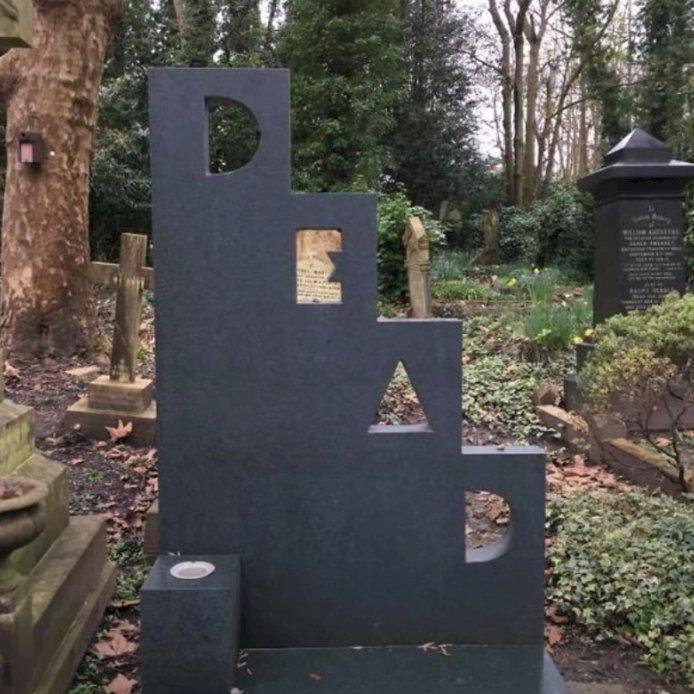 ---
A LITTLE TOO LATE 
"We all know you didn't do it" must imply that while this poor fella was alive, no one was certain of his innocence. This is another case of a little too late to be sorry. We wonder what the story behind this grave stone really is and what this man was wrongfully accused of. It certainly seems like there is more than meets the eye over here!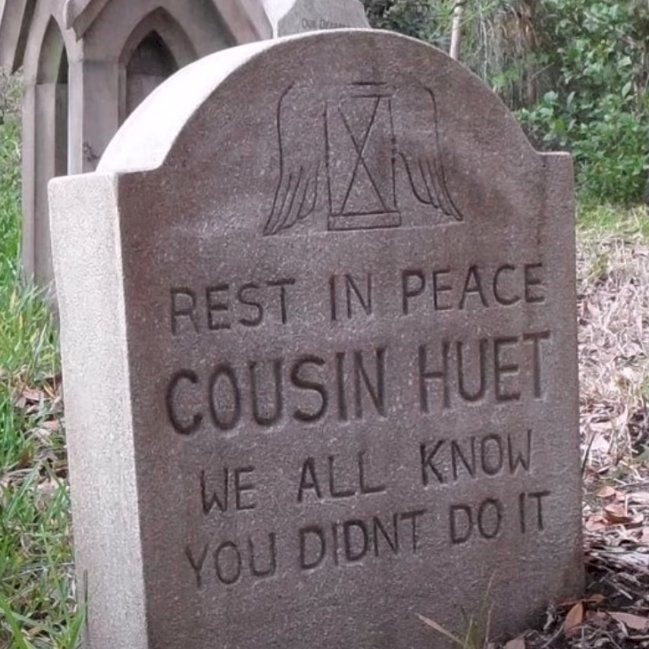 ---
A TRULY ROTTING JOKE 
This joke hits hard. "Here lies Scott, left here to rot." We have no idea why someone would want these harsh words to be the final sentiments on their tombstone but each to his own. It does indeed give everyone a very graphic image of what is happening beneath the pretty guise of a lovely grey stone. Perhaps this text could have been better phrased?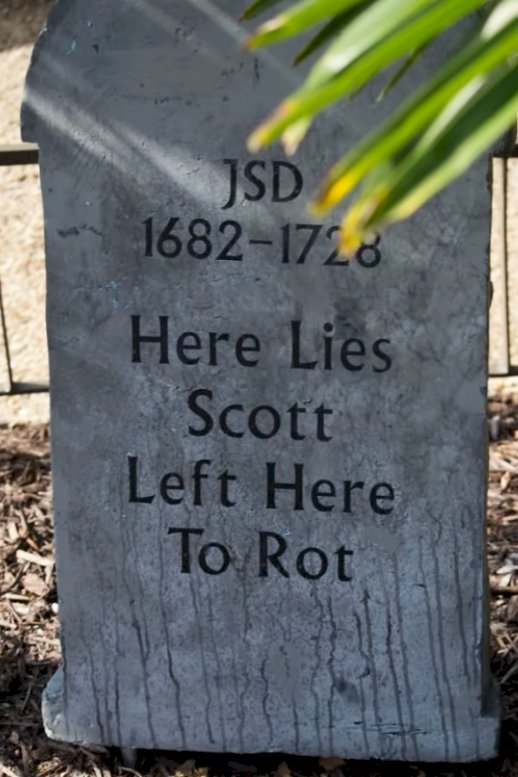 ---
SHE WON'T BE RETURNING ANY CALLS 
This is one of those funny tombstones that are both quirky and sweet. The normal voicemail states, I will be back after this message but Merv decided to change things up a little. The sweet note "I will NOT be right back after this message" is both funny and sad because it makes one realize that the person is indeed gone and never to be heard from again.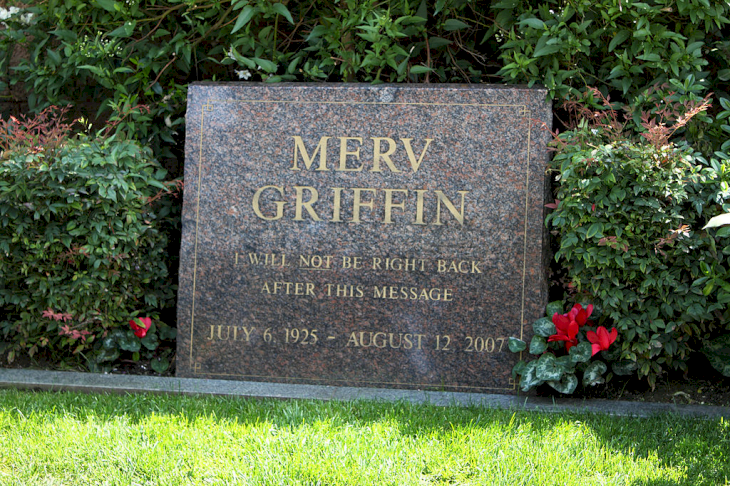 ---
THIS YEAST WON'T BE RISING 
His surname made for the best joke. "Here lies John Yeast, pardon me for not rising." This was one perfectly thought and considered sentiment. It is hilarious because yeast normally makes things rise and yet, here this poor man is unable to get up and rise as he is no longer in the land of the living. Do you have a surname that would make for a fitting and quirky tombstone?
---
DRIVING A LITTLE TOO FAST 
We can only guess how Henry Blake passed away. "Here lies Henry Blake, He stepped on the gas instead of the brake." What a mercurial way to announce the unfortunate way in which poor old Mister Blake passed away. It does indeed turn a sad story into one that is more comedic. While the joke might not be everyone's taste, some people cope thanks to jokes like these!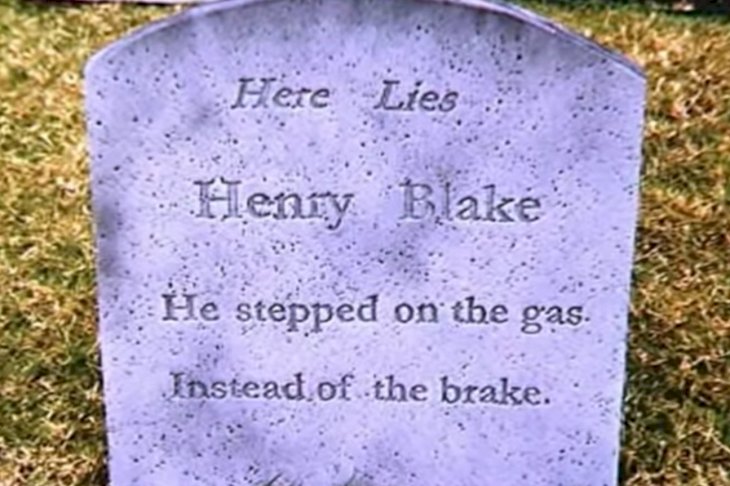 ---
EERIE WISDOM ABOUT THE AFTERLIFE 
This message is pretty eerie. "Now I know something you don't" well, that is an understatement. We are sure everyone has wondered about death at least once in their life. This tombstone text message made sure to point out the obvious, this person now knows what death is really like. We hope they are enjoying the afterlife as much as we enjoy their eerily funny note!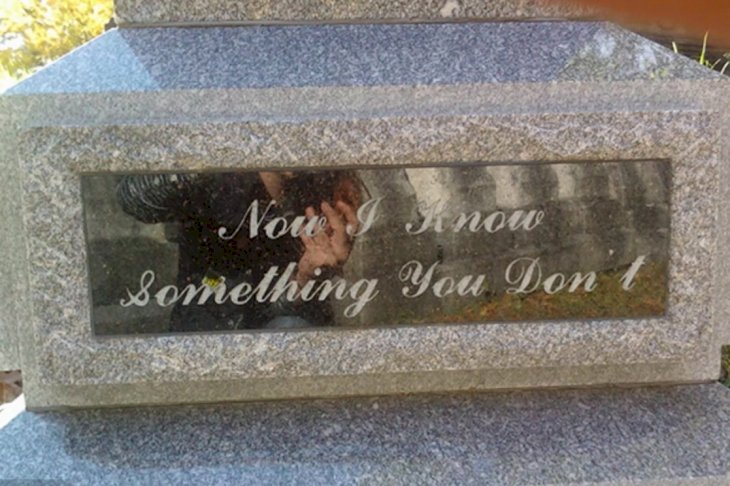 ---
A DEATHLY FUNNY REALIZATION 
How fitting. George W JR was certain, as we also must be, that he would die one day. His stone thus fittingly reads, "I knew this would happen." More true words are hard to come by and his candid message certainly does give a little bit of a giggle simply because of how blunt they are. What do you think about this text and would you include it on your stone someday?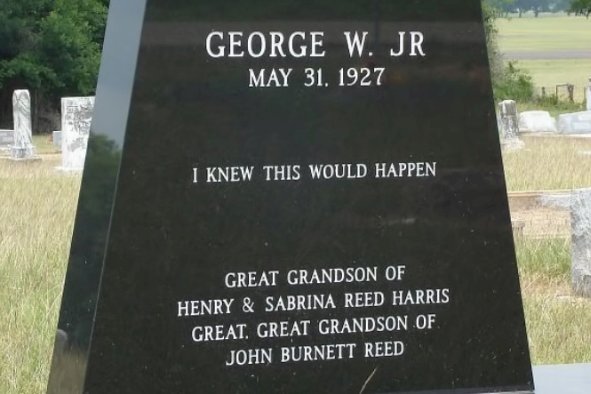 ---
FOOD FOR THOUGHT: MOM'S CHRISTMAS COOKIES 
What a sweet way to remember one's mother. This is food for thought courtesy of the afterlife. This mom made sure her children and anyone who saw her stone in the graveyard would never forget about her or her Christmas cookies. She loved this simple recipe so much she added it to her gravestone. Now those must have been some delicious cookies that's for sure!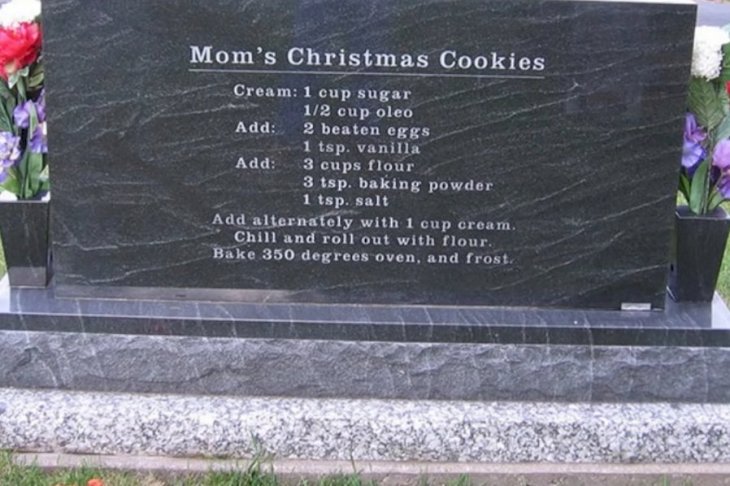 ---
DEATH IS A ONE WAY ROAD 
Hilarious! "One way, do not enter" is certainly one way to demonstrate how death works. It is in fact like a one-way road and we should be warned not to enter it! This is also a great reminder to anyone that passes by that they should steer clear from risky behavior but at the same time, the candid stone makes us laugh. So, it was indeed a good text to use.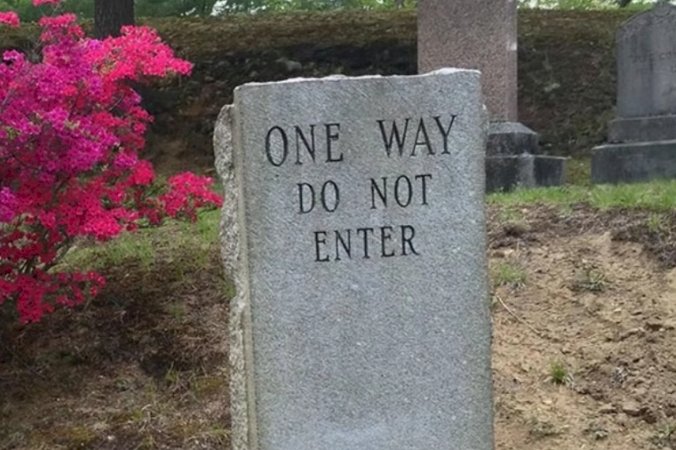 ---
LET THE AFTERLIFE RIP
This simple message is a well-known saying but when speaking of the afterlife, it adds a new sound to it. This shows us that this fellow certainly knew how to have a good time and he hopes to continue it after his passing. This actor wanted everyone to remember him as the jokester that he was. We think he chose his final words perfectly, do you agree with us?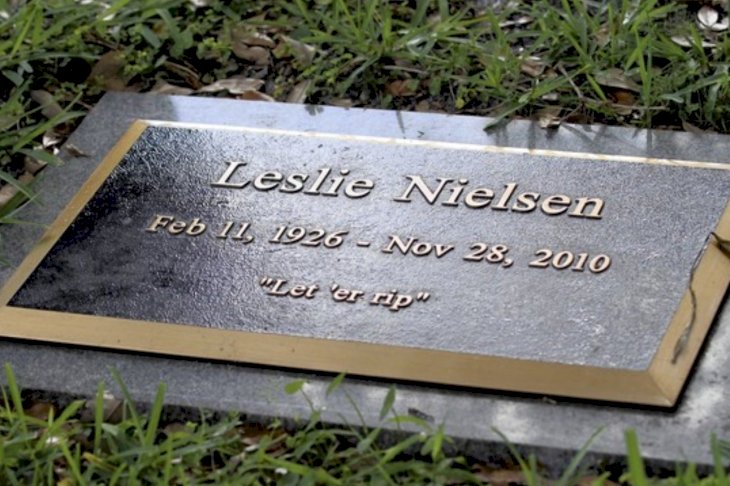 ---
WHAT A MAN UNCLE WALTER WAS 
This is certainly one way to remember yourself. "Uncle Walter loved to spend. He had no money in the end. But with many a whiskey and many a wife, he really did enjoy his life." A sweet but hilarious little summary that will give everyone a constant insight into the man and the life lived in the shoes of Walter.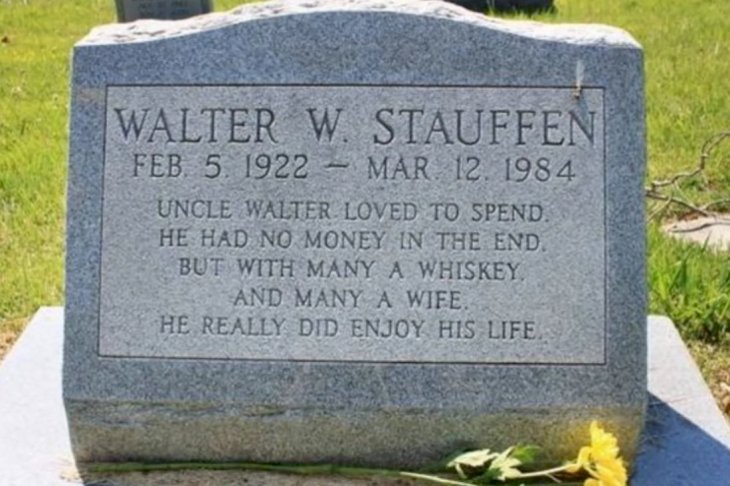 Would you like a small little summary like this on your stone? Or are you more of the traditional type? One thing we know for sure is that these tombstones are certainly unique and will make many people laugh while confronting some tough times in their life. Do you think comical tombstones are fitting or out of place? Leave us your comments to let us know. Please share this article with your friends and family so they can also get a little laugh out of it!