Johnny Depp And Winona Ryder: An Unforgettable Romance
Everyone knows about the "it couple" of the 90s: Johnny Depp and Winona Ryder. When they called quits on their relationship, even the public was collectively broken-hearted - so influential was their love. So, how did this visually-arresting couple spend time together? And is there a chance of them getting back together? Let's find out.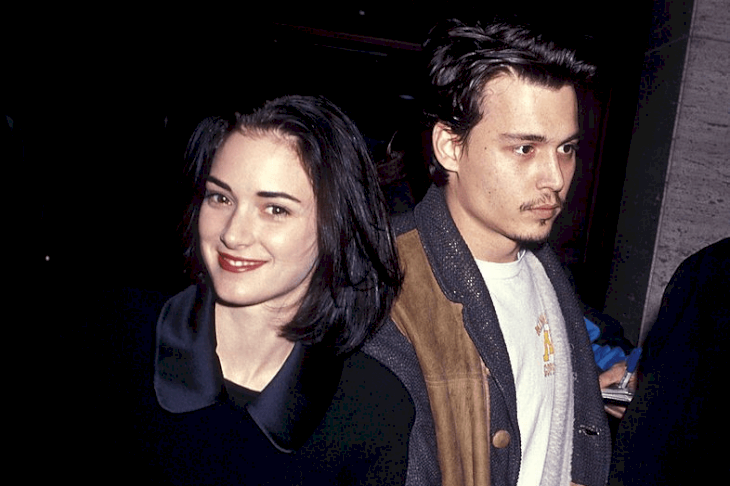 ---
POWER COUPLE OF THE '90S
We can actually go as far as to compare Johnny Depp and Winona Ryder's romance to that of the star-crossed love story of Romeo and Juliet. Or maybe a loose adaptation. Like the Shakespearean couple of yore, this Hollywood pairing first met at a screening and that was it for them.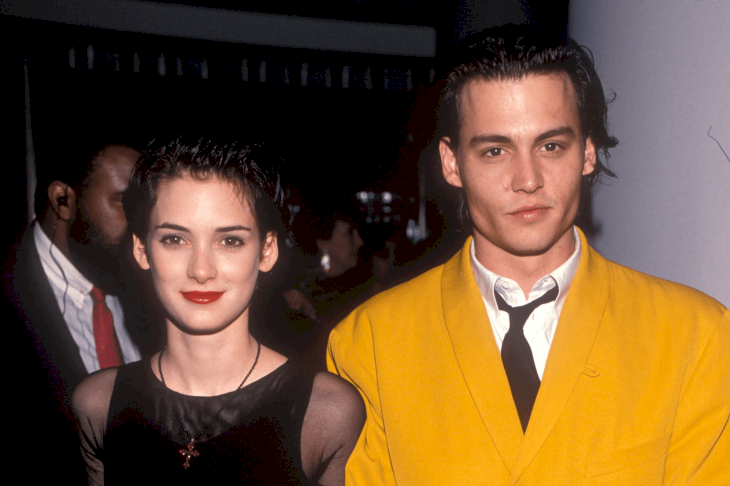 ---
As told in Winona Ryder's biography, the couple happened to have been present at the same screening of Great Balls of Fire. That's where they first met, in Ziegfeld's Theater in New York, 1989. It was love at first sight. Depp recalls seeing Ryder and everything else fading away like in the movies.
---
LOVE AT FIRST SIGHT 
At the première of Great Balls of Fire, a film in which Ryder played Jerry Lee Lewis' child bride, they spotted each other from across the lobby. "I was getting a Coke," Ryder said. "It was a classic glance," Depp added, "like the zoom lenses in West Side Story, and everything else gets foggy."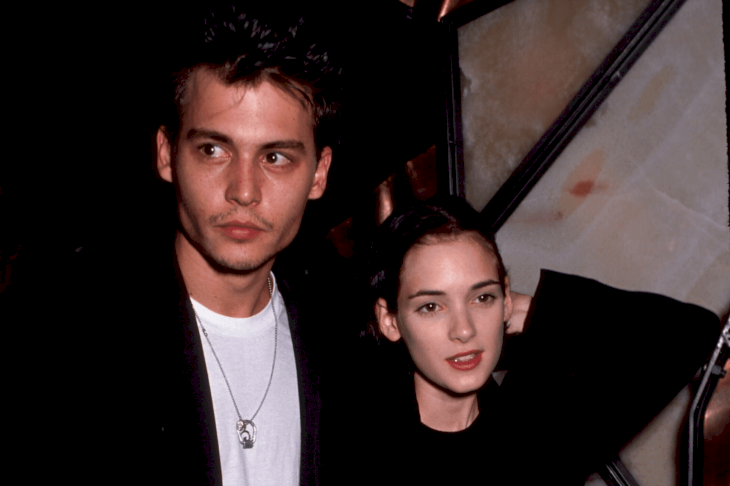 ---
FROM TWO DIFFERENT WORLDS
But what could the couple possibly have in common? Ryder was only 18 with a couple of films under her belt. Depp on the other hand was 26, already an established actor in Hollywood. Their choices of projects had a vast difference too with Depp picking action and horror shows and films while Ryder went for drama and indie projects.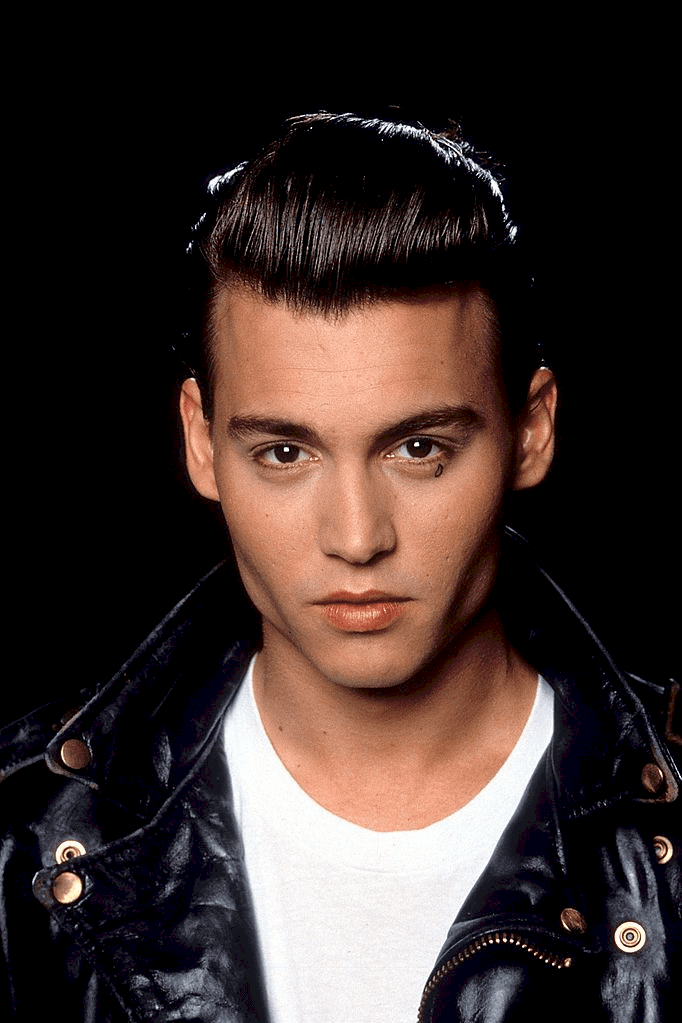 ---
Depp's name was taken in the same breath as 80's action stars like Charlie Sheen and Josh Brolin. Ryder on the other hand didn't have such a vast repertoire yet. She had acted in few films like Beetlejuice and Heathers, but they were not well-received as the cult classics they are now.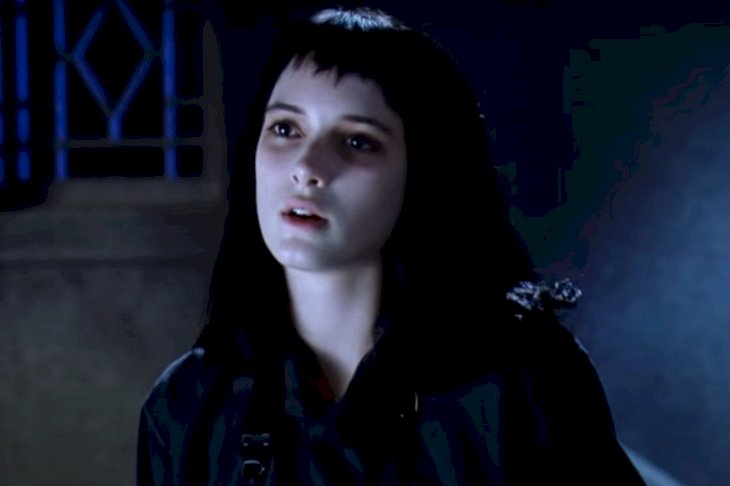 ---
THE BEGINNING OF A LEGENDARY ROMANCE
So, it was actually quite surprising when Depp got together with Ryder. But it looks like love can overcome all odds. And quickly! Depp was so enchanted by Ryder that he ended up proposing to her just a few months into their relationship. He even got a tattoo that said 'Winona Forever.'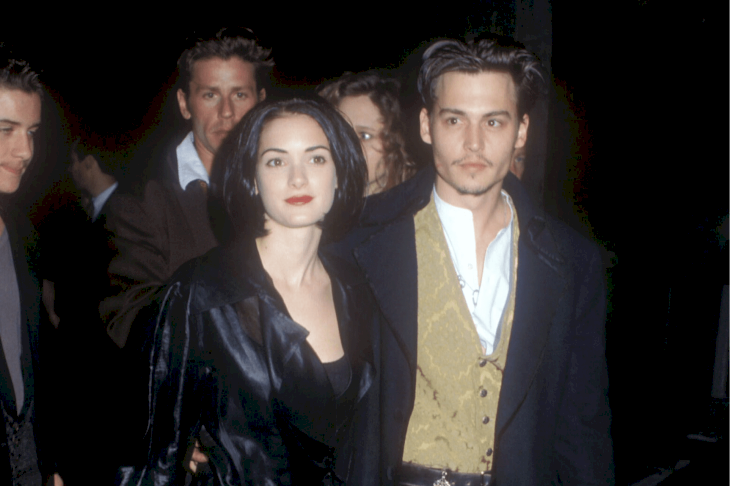 ---
The couple was totally head over heels in love. Depp was even quite open about his feelings for the actress. He went as far as to state that nothing in his life could ever compare to his love for her.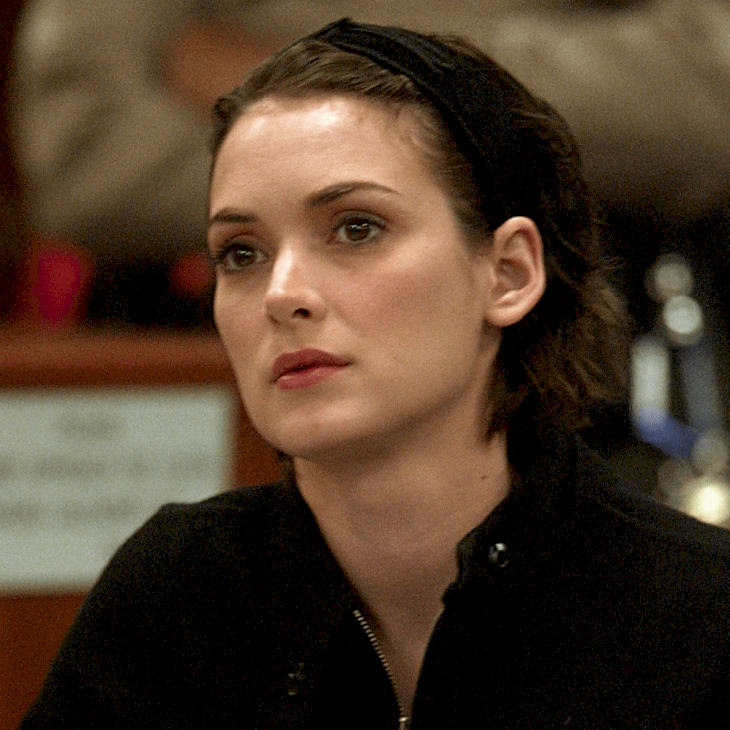 ---
NOTHING WITHOUT WINONA
Depp elaborated: "There's been nothing in my 27 years that's comparable to the feeling I have with Winona… I love her so much. I don't know what I would do without her. I love that girl. I love her almost more than I love myself." 
---
THE FIRST DATE
Ryder and Depp did see each other at the film premiere, but they did not meet. It was months later when a friend took Ryder to Depp's room in Chateau Marmont. And that was the first step towards their iconic romance. "I thought maybe he would be a jerk," she said. "I didn't know. But he was really, really shy."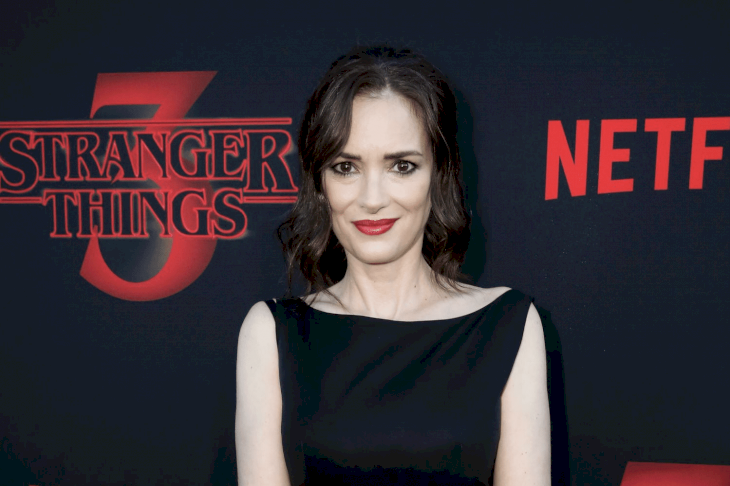 ---
But they knew it was meant to be when both realized that they both loved authors like J. D. Salinger and soundtracks from films like The Mission. Their first date was similarly eccentric – it was a few weeks later at the party of Ryder's godfather and counterculture guru, Dr. Timothy Leary.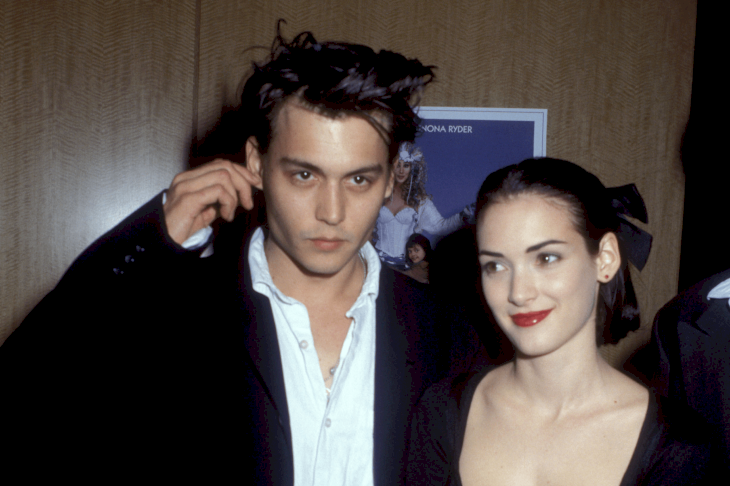 ---
BEFORE WINONA
Depp had been married and engaged a few times before he met Ryder. And a lot of so-called confidantes warned the actress about this, calling Depp a womanizer. But it fell to deaf ears. Ryder didn't care about Depp's past with makeup artists and actresses like Dirty Dancing's Jennifer Grey. 
---
Ryder on the other hand was linked with several of her co-stars before meeting Depp, but she never confirmed them. She did say that she had tried to date Heather's co-star, Christian Slater but due to some unforeseen drama, it didn't work out. Although, she does admit that her first kiss was with Slater but it didn't mean anything.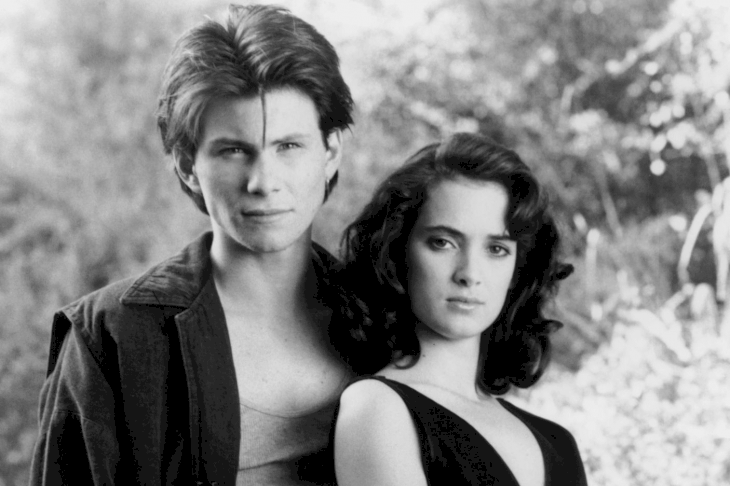 ---
COMMON INTERESTS
Depp and Ryder's love blossomed with both of them having similar interests. They visited quirky bookstores, collecting rare books like that of the Beat poets. They even had their couple songs like Madonna's "Crazy For You" and Berlin's "Take My Breathe Away," the famous OST from Top Gun.
---
The couple that works together stays together. And that's what Ryder and Depp did. Ryder had already worked with Tim Burton in Beetlejuice. So, when the director approached her with Edward Scissorhands, she jumped at the opportunity. And with the lead being offered to Tom Cruise and Depp, Burton and Ryder both pushed for the latter.
---
REEL-LIFE LOVE
But who said it would be easy? Along with Burton, the couple had actually been scared that their relationship would hinder the movie! But, in fact, their chemistry on the celluloid was so sparkling that it turned out to be the film's highlight.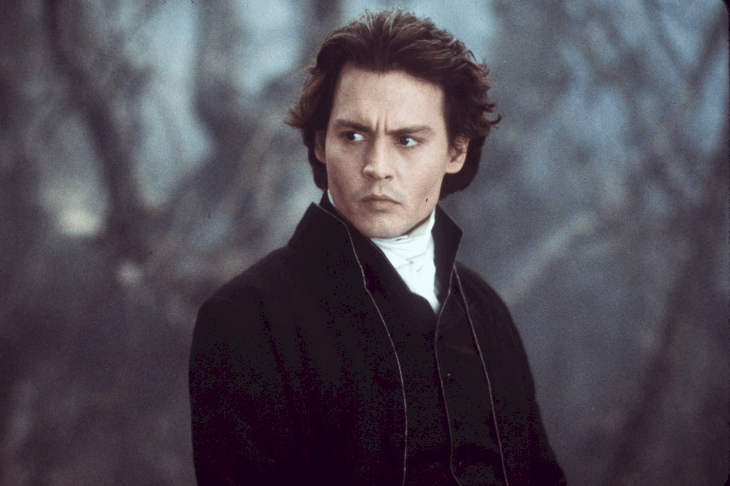 ---
WHAT HOLLYWOOD HAD TO SAY
Plenty was said behind and in front of the couple. But mostly it was good things. Everyone in Hollywood and in the media loved to fawn over the young, bright couple. A Rolling Stone interviewer even noticed how they would lighten in each other's presence.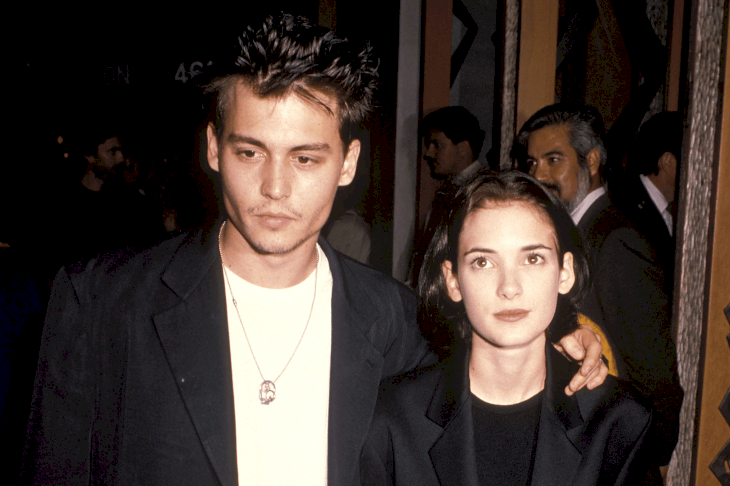 ---
The interviewer even added how Ryder changed Depp in his cover story:
"He swells in her presence. When they hug, they hug fiercely, in focused silence; their squeeze keeps regrouping. They seem to be lost in each other."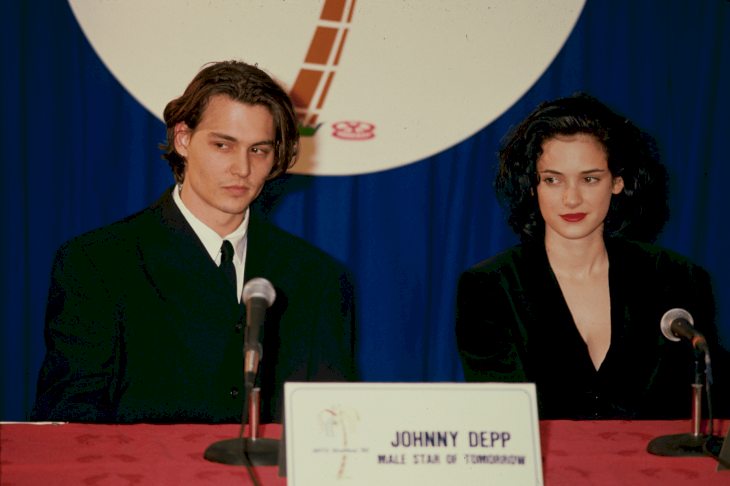 ---
BEHIND THE SCENES
The couple's friend, Tim Burton, too, was amused with them. He even called them "kind of an evil version of Tracy and Hepburn." Which makes sense, since the couple had a charming yet peculiar way about them. Burton even noticed how Ryder brought the best out of Depp. According to the director, "Winona kept [Depp] calm. Kept him cool." 
---
NOT ALL RED AND ROSY
Most celebrity relationships have their ups and downs. So did Ryder and Depp. But not in the way one would think! When the couple first got together, they didn't have a place to live. Not only that, Depp didn't have a car. He would walk everywhere, while Ryder would use a rental car.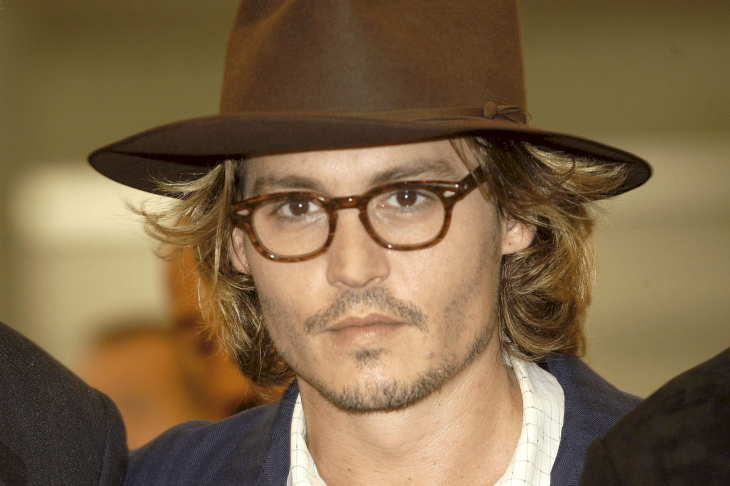 ---
The couple actually lived in several hotels, till they finally got a house in Beverly Hills. They had previously stayed together in a Brooklyn loft but wanted to move to California since most productions happen there anyway. No wonder people thought they would last forever, seeing that all they were worried about was a bed to sleep in.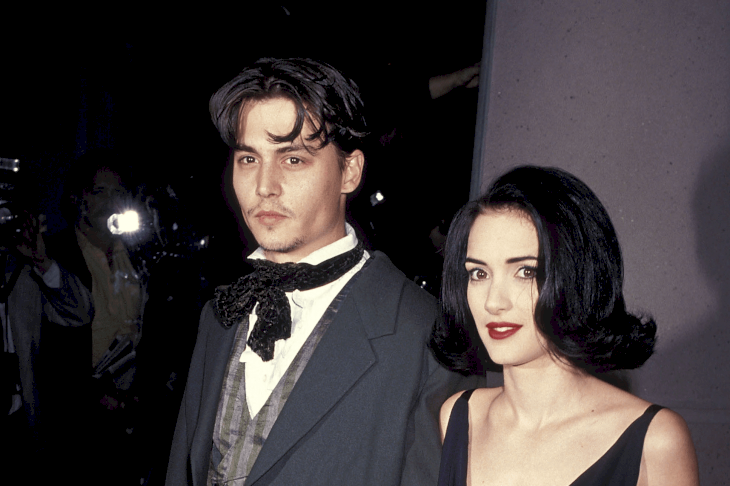 ---
WINONA FOREVER
Like Depp, Ryder was equally besotted by their relationship. Having never had been in a serious relationship before, Ryder even mentioned that the actor was her 'first everything'. "He was my first everything. My first real kiss. My first real boyfriend. My first fiancé," she said.
---
The young actress invested all her time and self in the relationship to work, even going to the extent of taking up his habits, which she never used to partake in prior to dating Depp. She would spend as much time as she could with her then-fiancé. She would also surprise Depp during his interviews, by dropping in to support him.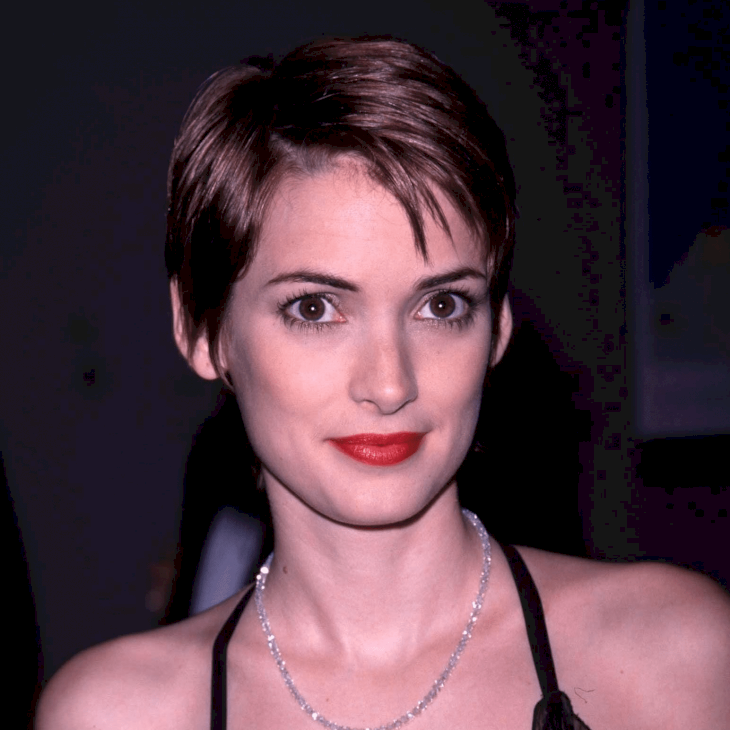 ---
NOTHING'S FOREVER
Everyone thought that this couple would last forever. When Depp got the Winona Forever tattoo, Ryder was pleasantly surprised. She couldn't believe that it was real! "I kept thinking it was going to wash off or something. I couldn't believe it was real. I mean, it's a big thing, because it's so permanent," recalled Ryder. Depp had replied, "It ain't goin' nowhere."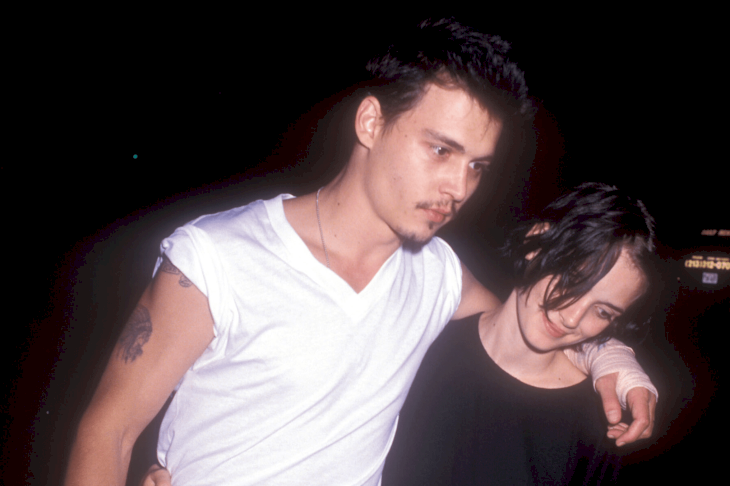 ---
But sadly, the relationship did not last long. No one could fathom why they broke up. But the couple maintains that it was due to the media scrutinizing their every move. Much later, the couple spoke up about the breakup and how it had affected them. Depp even spoke with the LA Times.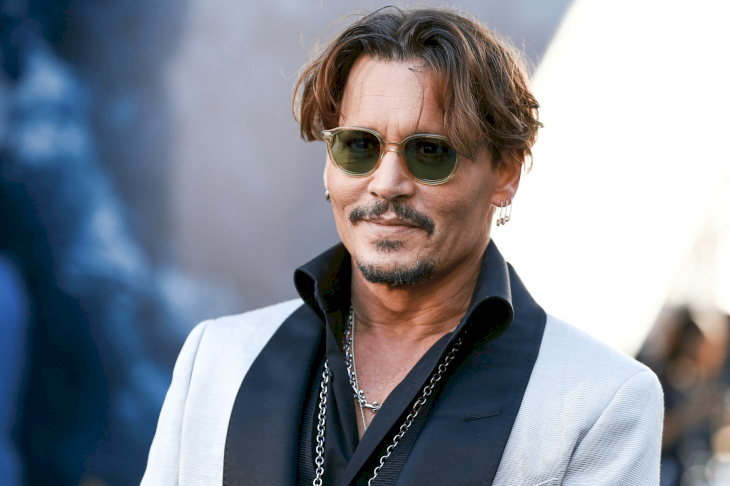 ---
TOO MUCH MEDIA SCRUTINY 
Depp said: "It's very hard to have a personal life in this town. My relationship with Winona, it was my mistake to be as open as we were. But I thought if we were honest it would destroy that curiosity monster. Instead, it fed it, gave people license to feel they were part of it."
---
A TOUGH BREAKUP
Before Depp, Winona had supposedly only dated Slater for a small period. Depp was her very first and she was devastated when they ended it. According to Tim Burton, a friend of the couple, Depp too was never the same after their split.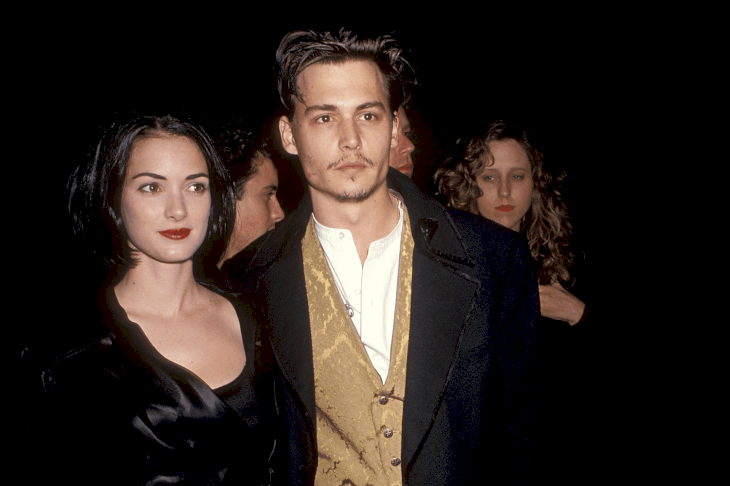 ---
"We were together as a couple for four years, and I counted him as my best friend, and as close to me as a family member [...] 'I count our relationship as one of the more significant relationships of my life," the actress shared recently.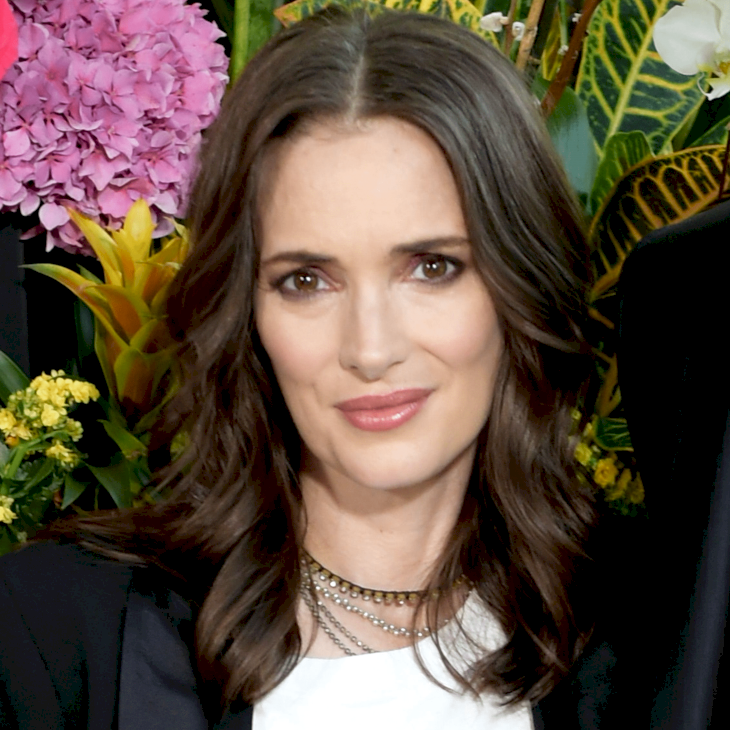 ---
FOREVER IN THEIR HEARTS
Ryder and Depp may have broken up, but their relationship isn't easy to forget. Even though they went on to date other people immediately after their breakups, they still stayed on each other's minds. It makes sense since this was Ryder's biggest and messiest split.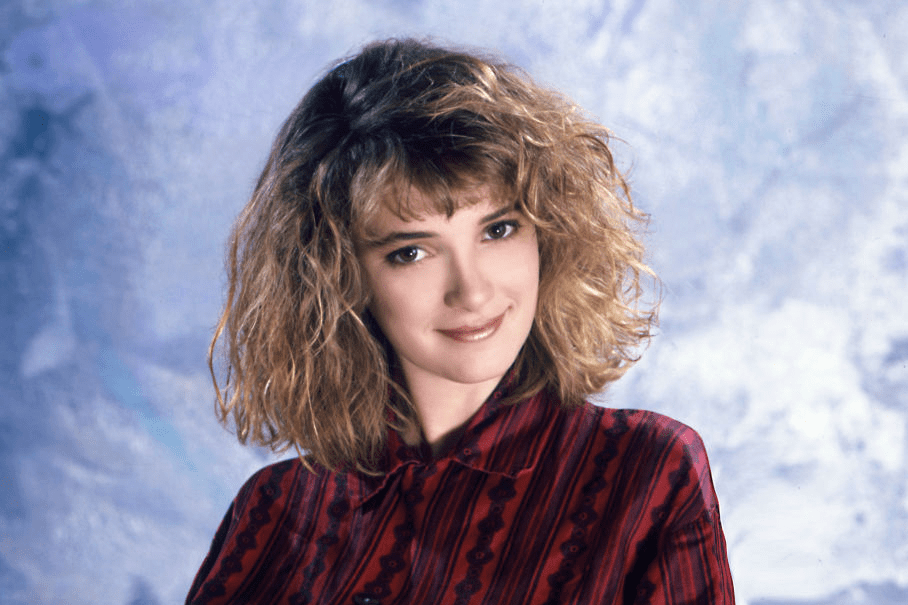 ---
She told People later in 2009 that: "And I think it was really ironic because, like, everybody else just thought I had everything in the world, you know, I had no reason to be [sad], everything was sort of at its peak, but inside I was completely lost."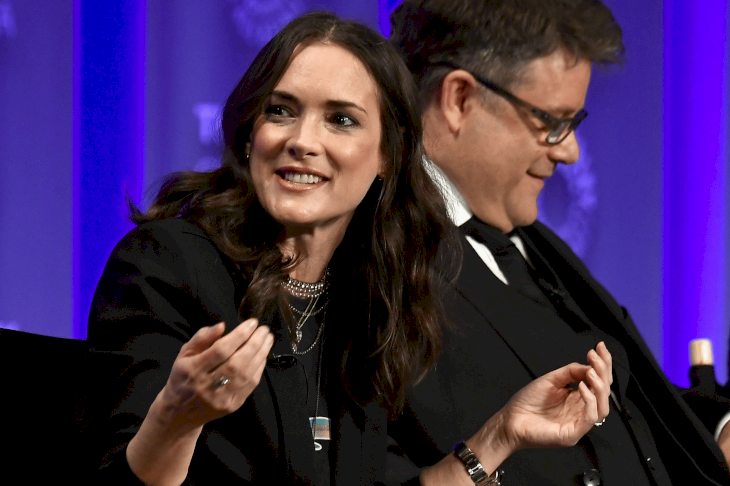 ---
THEY NEVER GOT OVER THE LOSS
Depp too, never really got over Ryder. Even in his next relationship, with model Kate Moss, he kept thinking about his ex. He was shooting Ed Wood with Burton after his break up and the director remembered seeing Depp in tears between filming. He even refused to completely remove the Winona Forever tattoo because it meant erasing his love for her.
---
REBOUND CITY
Ryder went on to date Rockstar Dave Pirner from the Grammy award-winning band, Soul Asylum. She wanted to go underground after her public break-up and decided to move back home – Minneapolis, also home to Pirner. They met in 1993 during MTV Unplugged. She went on to star in his music video, "Without A Trace," and dated him for 4 years.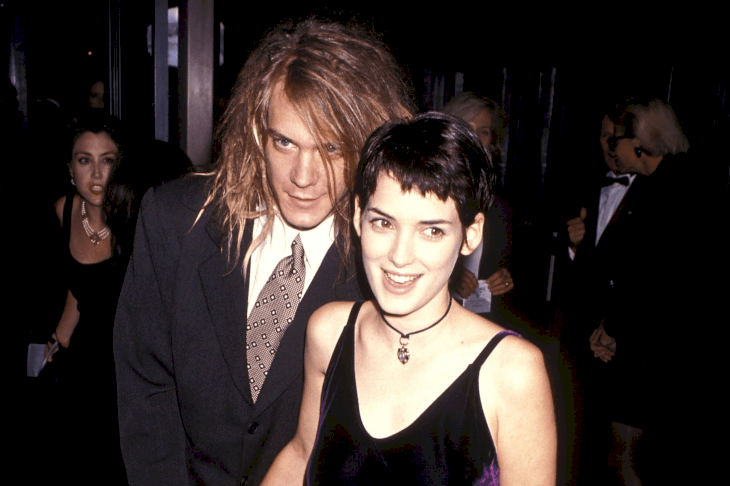 ---
Depp on the other hand met his next girl, Kate Moss in February 1994. The supermodel had said, "I knew from the first moment we talked that we were going to be together." They indeed were, seen in Manhattan to St. Bart's and LA. Depp even flew to Paris for Moss's fashion shows, showering her with black pearls and diamonds.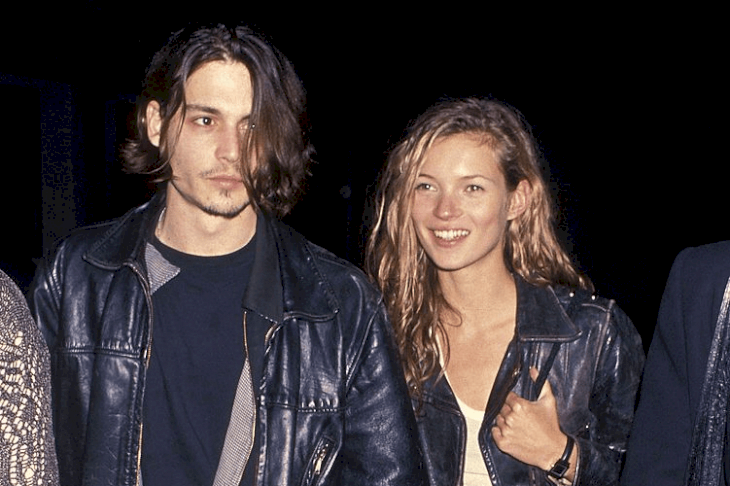 ---
A LOVE THAT CHANGED THEM
Ryder definitely had a tough time after her split with Depp. He was after all her first fiancé. She spent her time listening to sad songs and moping. But she did find a silver lining among all that gloom. "I can't complain about anything, because I'm so lucky, I'm so lucky," she said. "After that, I realized I needed to take time off more [regularly]."
---
Depp was linked with several women after his split with Ryder but no one ever knows if he ever truly ever loved again. His relationship with the actress had changed him for better or for worse. Witnessed the relationship first hand, Tim Burton shed some light on it with the Mirror UK.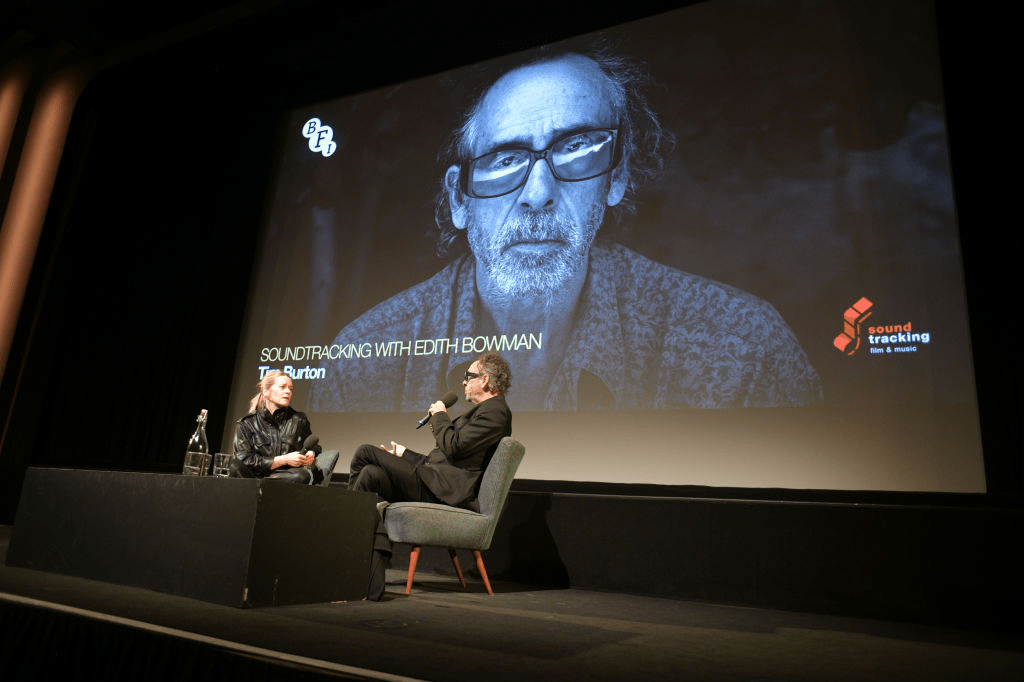 ---
WINONA TOOK JOHNNY'S LOVE 
Tim Burton said: "I felt so bad. I asked [Depp] why it happened but all he said was, 'It wasn't [Ryder's] fault, it was mine.'…[His other relationships] weren't the same as Winona. I felt weird to be around him like he wasn't acting like Johnny anymore. It's almost like Winona took Johnny's soul, Johnny's love."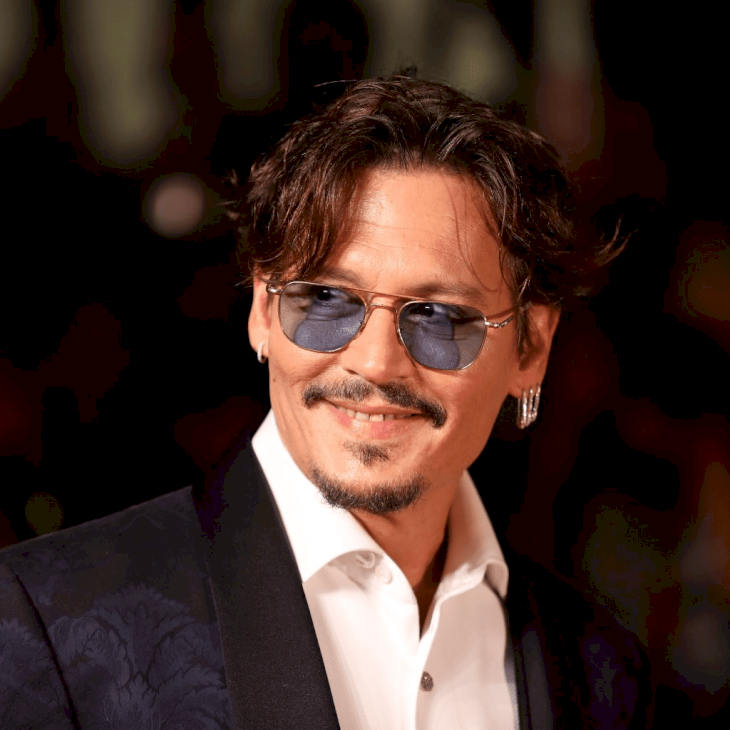 ---
30 YEARS LATER
While we are not sure if the couple ever stayed in touch after their breakup, we do know that they're on good terms. It was further proof when Ryder was called to Depp's defense during his on-going proceedings with Amber Heard. Ryder only had the sweetest words for her ex.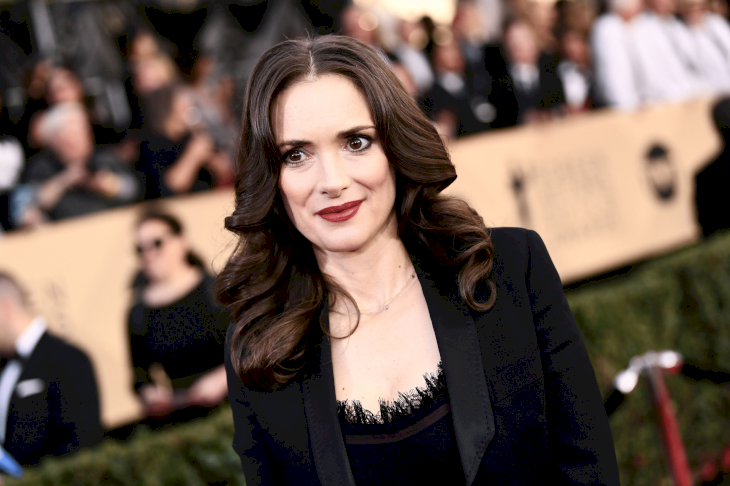 ---
"I truly and honestly only know him as a really good man - an incredibly loving, extremely caring guy who was so very protective of me and the people that he loves, and I felt so very, very safe with him," Ryder said in her statement about Depp. Our heart truly breaks for the two.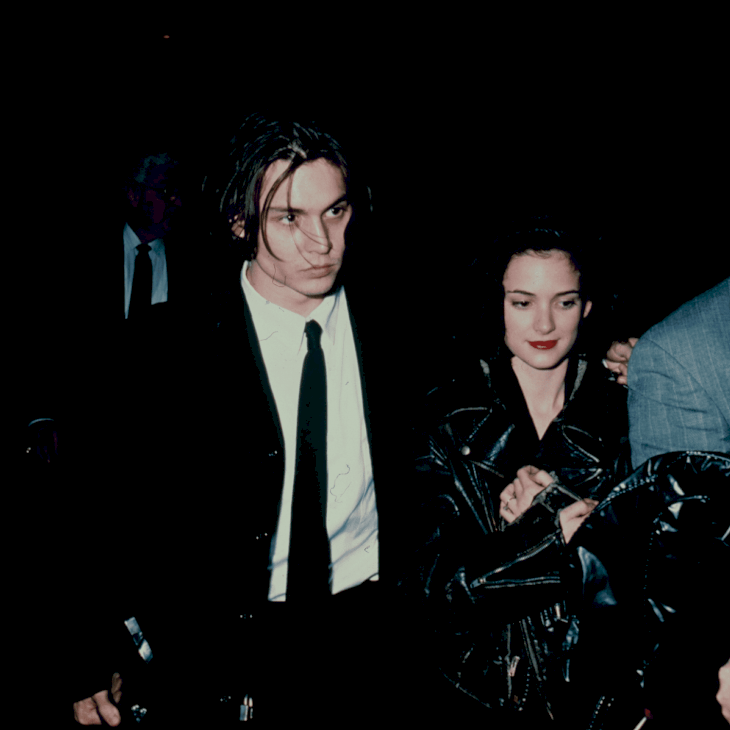 ---
But don't hold your breath for long. Ryder is in a