At Age 62, Sharon Stone Says She'll Never Get Married Again: Meet Her Exes And Family
What's the first thing you think of when you hear the name, Sharon Stone? That Basic Instinct scene right? The film made her an international star. Despite her strong character and captivating beauty, Stone hasn't had the best relationship history, and now in her 60s, she's totally sworn off dating! Let's take a look at the men of her past and the three guys who won her heart!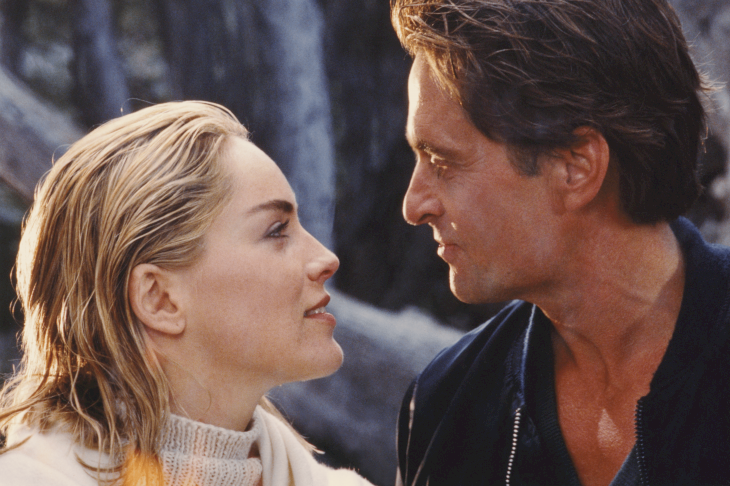 ---
HER FIRST MARRIAGE WITH MICHAEL GREENBURG 
Sharon met the TV producer during the 1980s on the set of the film The Vegas Strip War. Greenburg was also the executive producer of the film while the actress took on the starring role. Sounds like the perfect Hollywood match, doesn't it? Soon after, the couple got hitched. They also continued to work together in the films Allan Quartermain and The Lost City of Gold.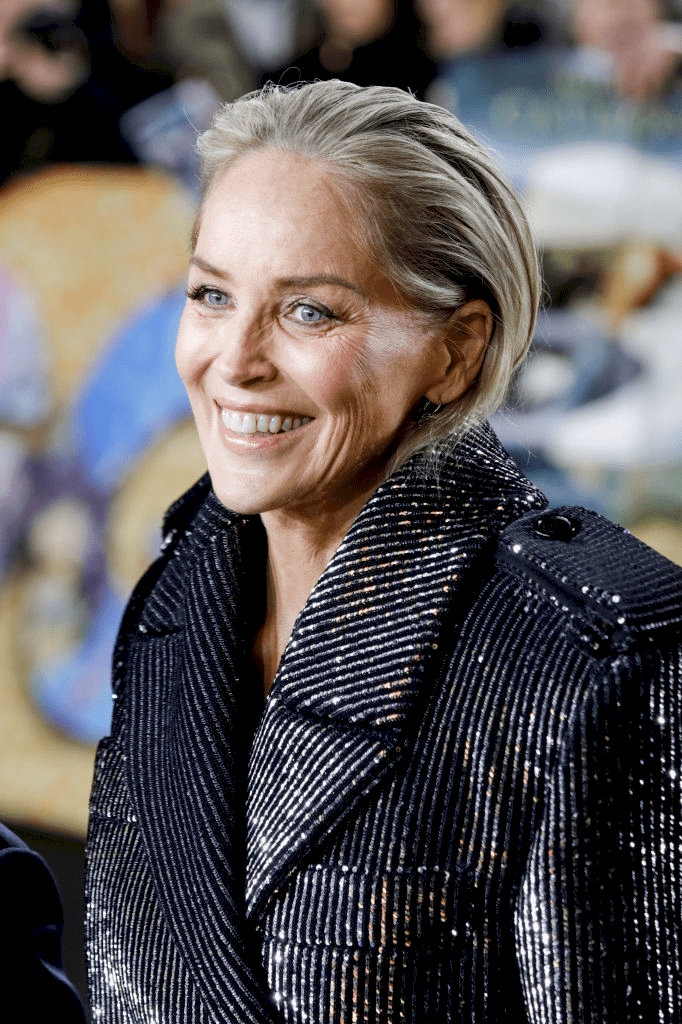 ---
However,  their marriage wasn't meant to be. Three years after they tied the knot, the pair separated. Could it have been the strain of being a couple and working together? In 1987, they filed to make their split official, however, it was a long process. The separation wasn't official until 1990. 
---
THE AFFAIR WITH WILLIAM J. MACDONALD 
In 1993, the actress hit it off with another producer by the name of William J. MacDonald on the set of the film Silver. The catch was that he was in a marriage with Naomi Baca. Naomi once commented on Sharon stating," Sharon gets what Sharon wants. I think she's heartless, welcome to my nightmare." It wasn't long before MacDonald left his wife for Stone.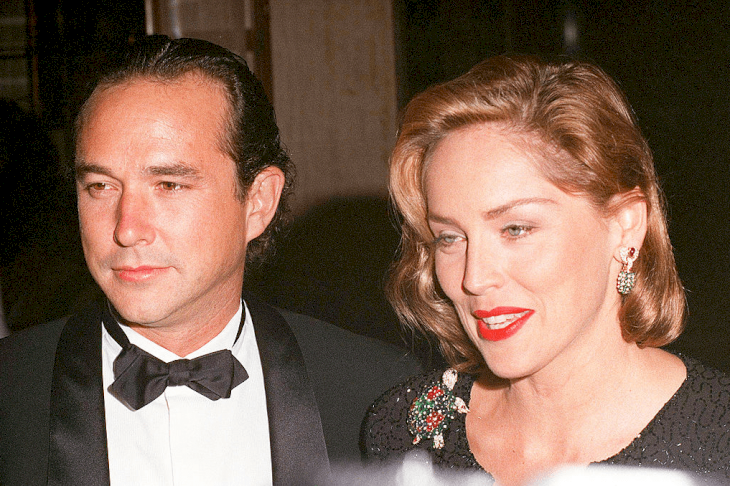 ---
The pair became engaged but one year later, they called it quits. After the breakup, reports swirled that the actress returned his engagement ring via FedEx. Ouch! 2 years later,  the actress moved on as it was reported that she had a brief romance with Bob Wagner, an assistant director on her film The Quick and The Dead but it didn't last long.
---
HER SECOND TRY AT MARRIAGE 
The iconic star married Phil Bronstein on Valentine's Day in 1998. He was the executive editor of The San Francisco Examiner and later became the editor of the San Francisco Chronicle. Their marriage was frequently featured in news reports at the time. From struggles with their health and having children, the news covered it all. 
---
Sharon's personal issues led them to the adoption option. They ended up adopting a son named Roan. Unfortunately, their love story didn't have a happy ending. The two split up in 2003 and they led to a long drawn-out struggle over Roan.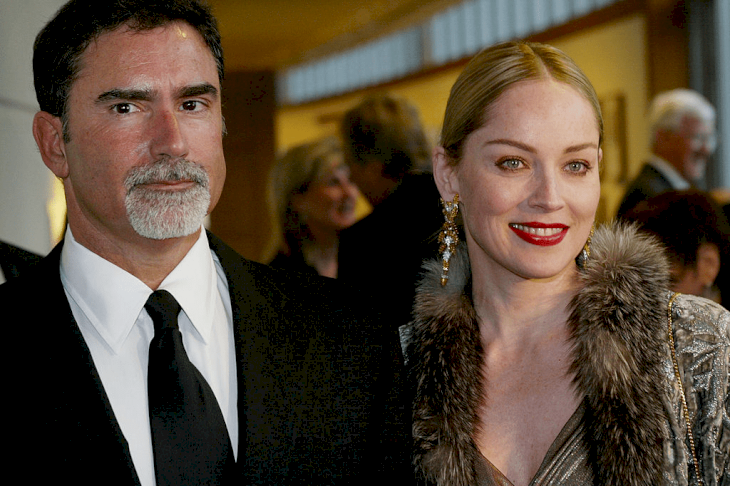 ---
SHARON FELT SUCKERED AT THE END OF THE MARRIAGE 
The problem with their marriage was that things just went south. According to the actress, "He just didn't see me, talk to me, [or] look at me." She also added, "his initial intention with me was probably corrupt. I was suckered. I'm embarrassed to say that."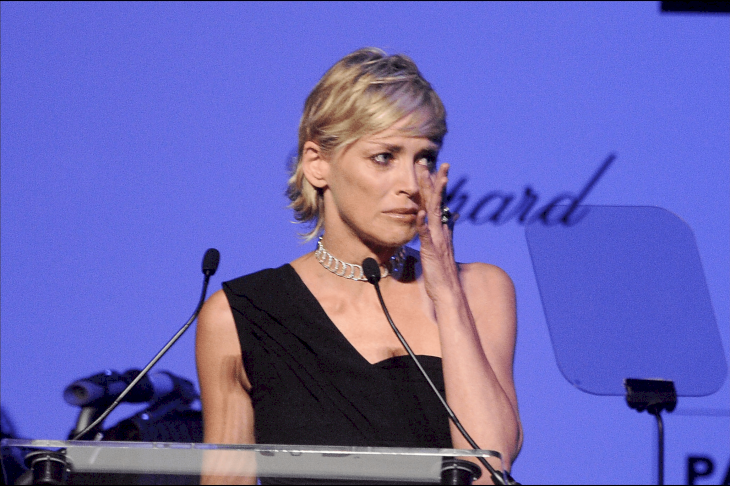 ---
SHE LOST ANOTHER BATTLE FOR HER SON
Custody went in favor of Bronstein and Stone was left with mere visitation rights. The decision was final in 2004. 4 years later, she appealed but lost. The judge called Sharon out for "overreacting" to Roan's health issues as she refused to participate in counseling that was meant to help the boy through the difficult time in his family life.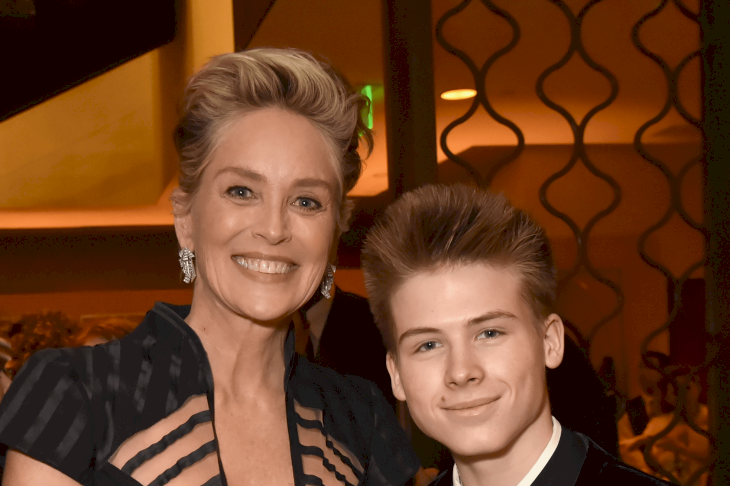 ---
In official documents obtained, Sharon suggested Roan get botox injections to remedy smelly feet and it was alleged that she would pass off her parental duties to other parties. However, she's always maintained that she loves her son and only wants the best for him.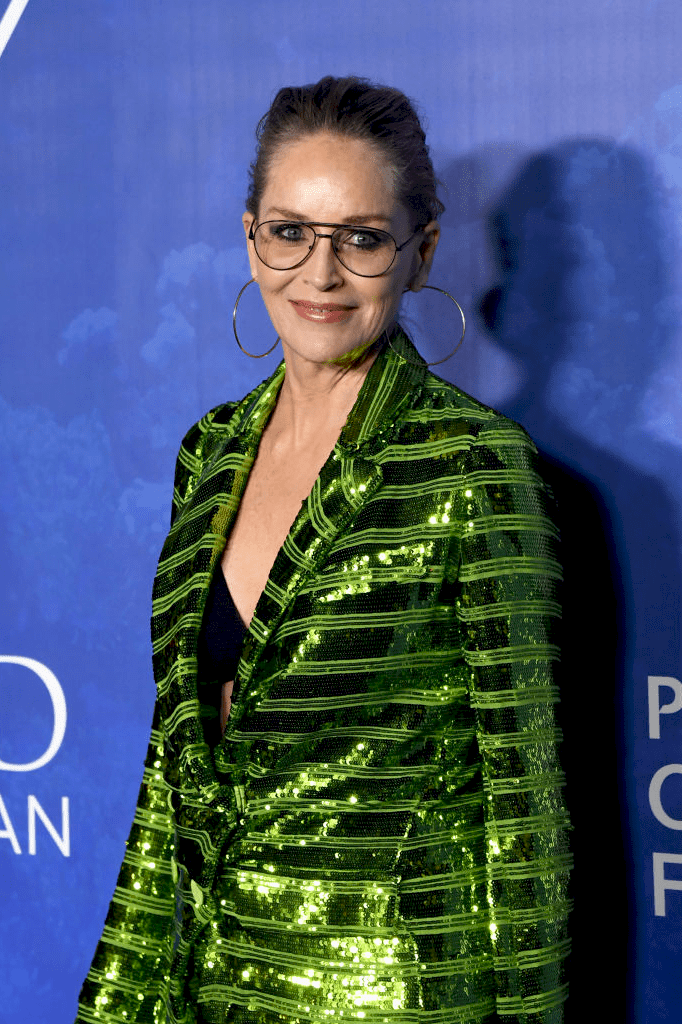 ---
HER OTHER RELATIONSHIPS
Since her last marriage, the actress has reportedly dated quite a few men like Crain Ferguson, Christian Slater, Rick Fox, Chase Dyrefous, Jonathan Eliasch, Martin Micca, David DeLouise, Angelo Boffa, and Enzo Cursio. But, in 2018, the actress revealed that she doesn't need a man to make her happy.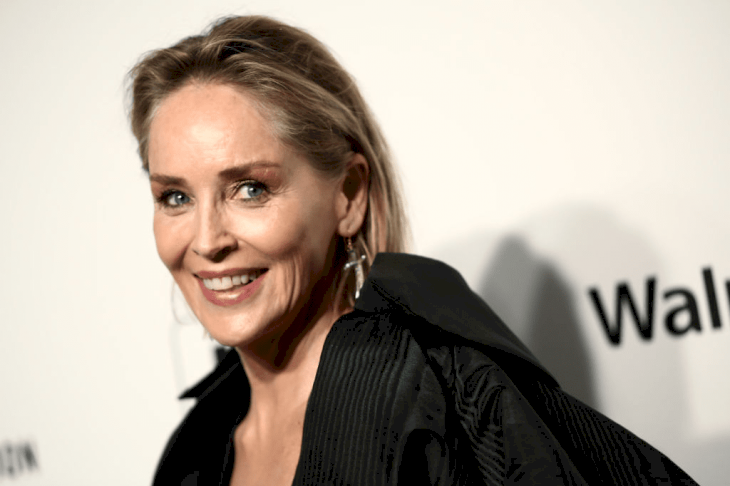 ---
"I was just not that girl who was told that a man would define me. I was told that if I wanted a man in my life, it wouldn't be an arrangement, it would be an actual partnership. And those are hard to find, " the actress shared.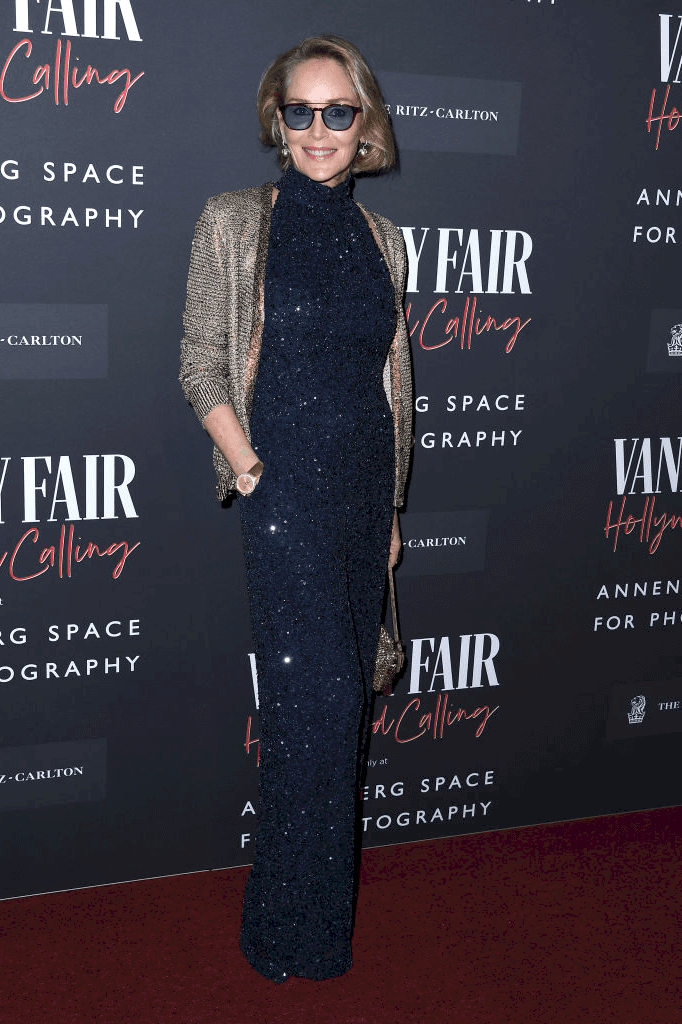 ---
HER OTHER CHILDREN  
Although she found it difficult to find a partner in life, she didn't let it stop her from building a family. The star adopted two more sons Laird Vonne in 2005 and Quin Kelly Stone in 2006. Roan later filed to have Stone added to his name as he wanted to become Roan Joseph Bronstein Stone so that he had both his parents' names. 
---
The proud mother of the three totally fell in love with the journey. She even pulled away from Hollywood to focus on raising her children and her philanthropic work. "Motherhood didn't come easily, but it came lovingly to me by angels. I'm grateful my kids chose me, I am a lucky mom," says Stone.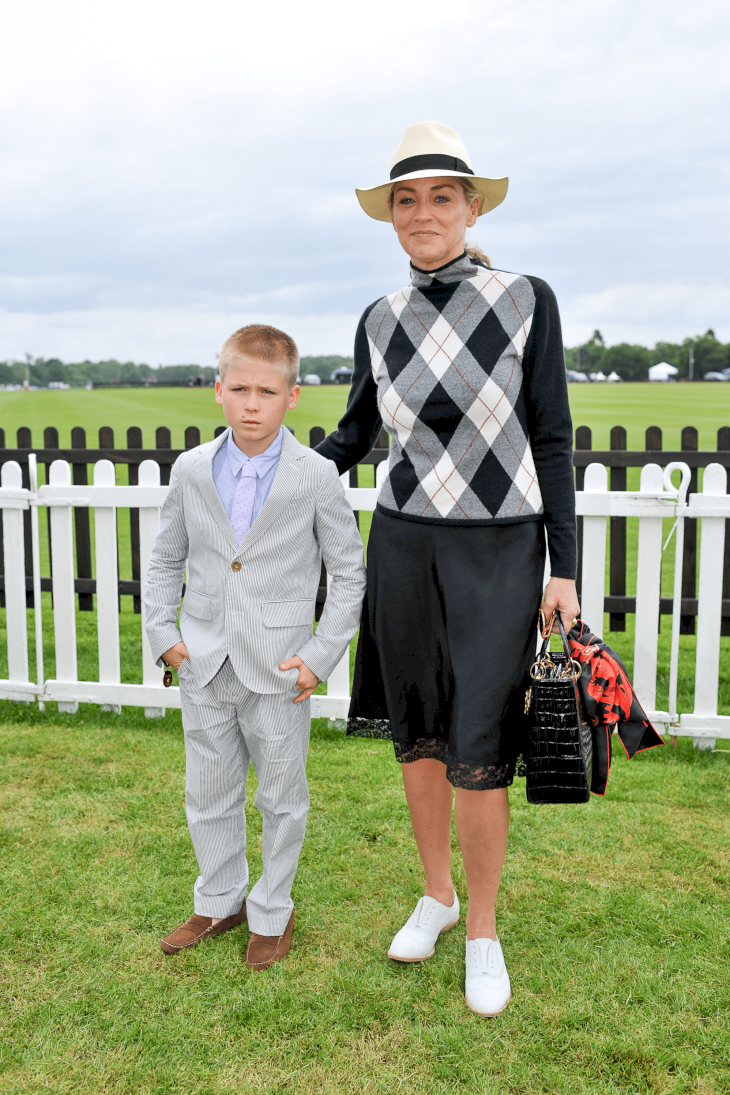 ---
BEING A SINGLE MOM 
Raising her sons on her own has been an honor to the actress. "When you adopt, you realize any child could be your child, any person could be your relative. After that, you never see the world in the same way again. I'm connected to everyone on this planet. And that's a miracle in and of itself," she revealed to Vogue.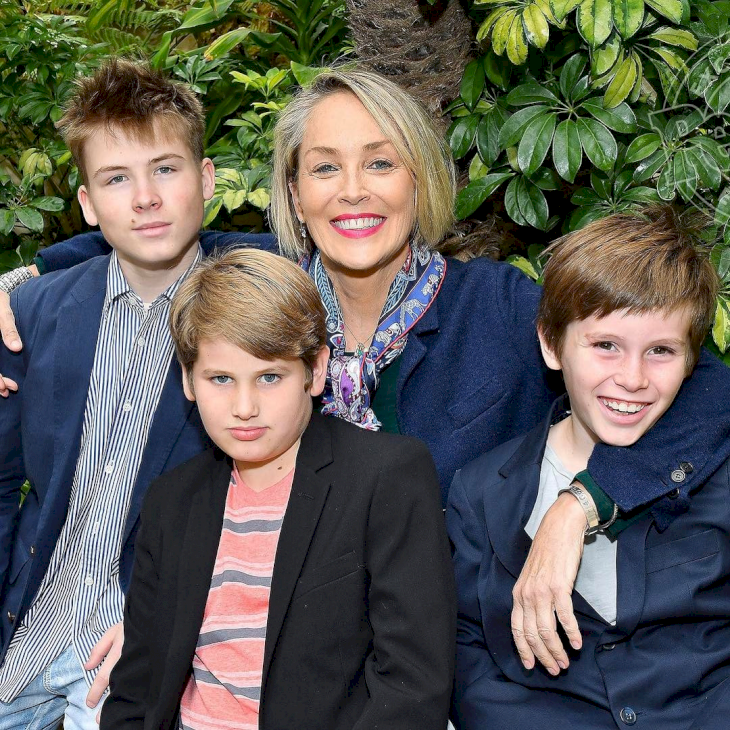 ---
She also added that the most courageous thing she did was continue with her aspiration of becoming a parent despite her health problems and failed relationships. She also raised her sons to advocate for women. "I do tell them about the things I've been through. So that they understand the way that the world can aggress women, so they can be knights among men."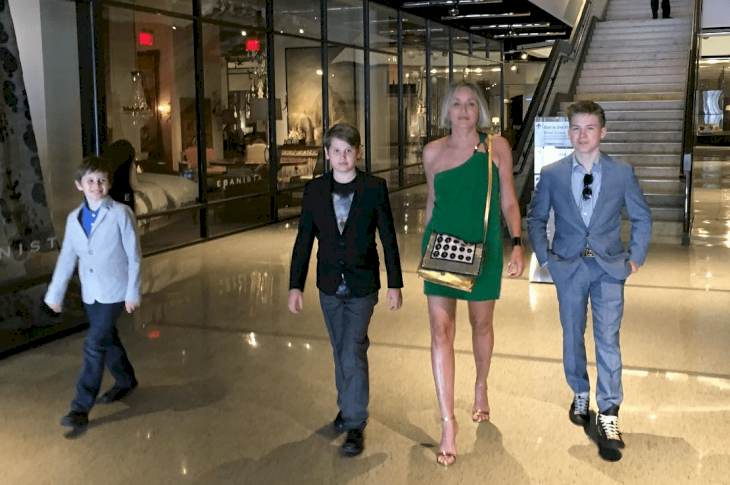 ---
HER STRUGGLES WITH HER HEALTH 
The actress almost lost her life after suffering from various health issues that were extremely serious. The after-effects left her with memory loss. She was nervous to get back into acting as she could no longer use her short term and long term memory. So, she had to relearn how to learn her lines and do her work.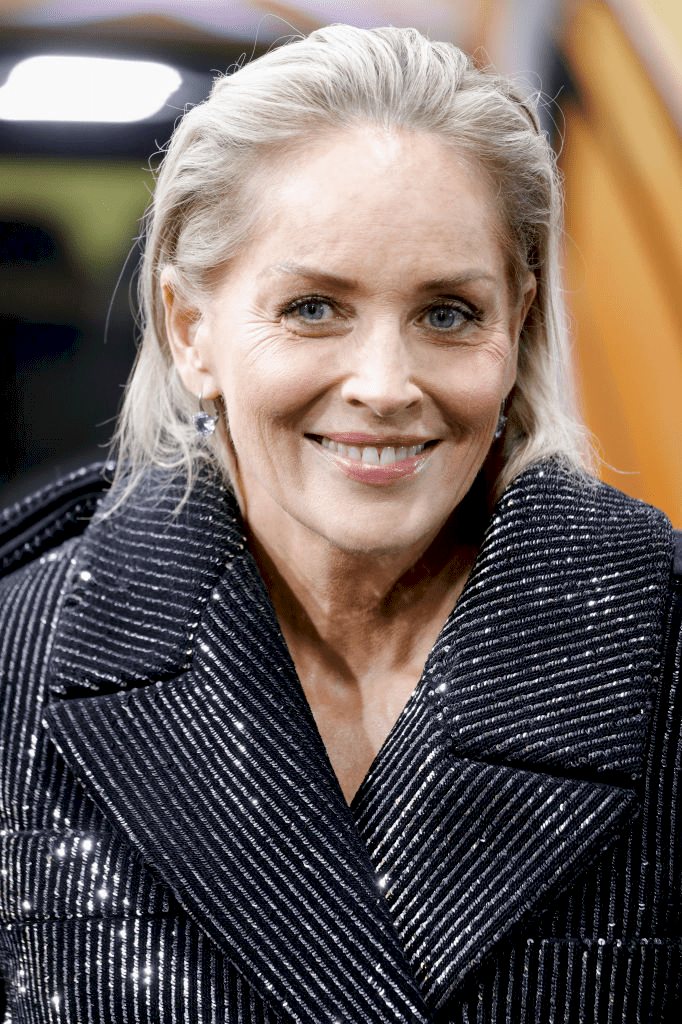 ---
"I was such a hotshot back in the day. I had a photographic memory so I didn't even have to learn lines. Coming back to it, I didn't know what I was doing," Sharon recalled. After the health issues, she was given a 5% chance of survival so she felt incredibly lucky to have the opportunity to work and live again.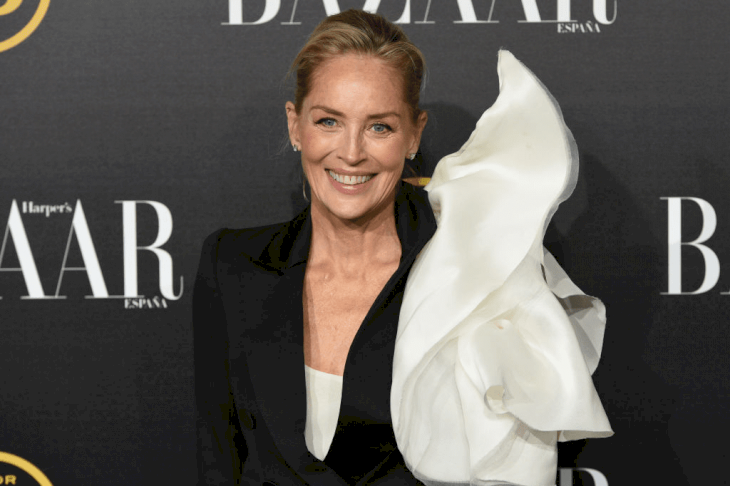 ---
SHARON SUFFERED FROM INSECURITIES AS SHE AGED
Society's expectations of women tend to be harsh especially as they mature. As an actress, Sharon struggled with her aging appearance. "You don't even realize how much looks matter until they start to go away, " Sharon confided. It's hard to reconcile that a woman as beautiful as Sharon Stone would have ever questioned her beauty.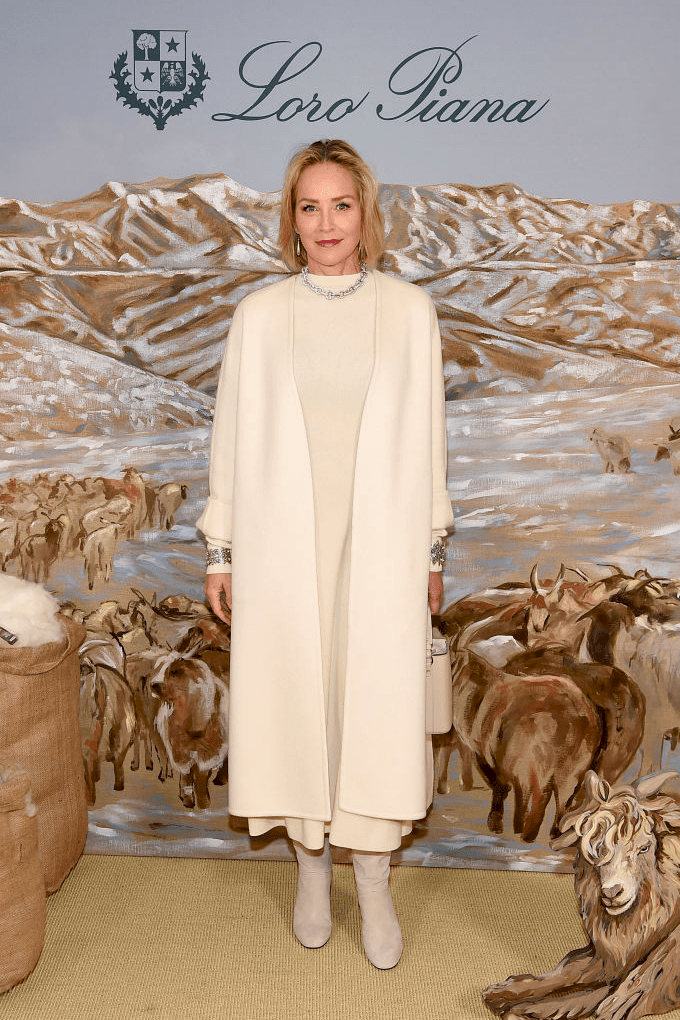 ---
However, Stone has decided not to entertain any talk about her appearance. "I'm done letting other people tell me how my face and body are, for one thing…and those big cellulite closeups. All women's bodies have those kinds of things," the actress says. 
---
CHOOSING HOW YOU AGE 
Aging has made her embrace her authenticity. "I think you have to choose how you want to age. People look at me as a certain thing, and it gets in the way of them casting me as things I could play," Sharon says. "But I'm sure that I have my own destiny, and I'm now trying to meet it with as much integrity as I can, and be as open to growth as I can be."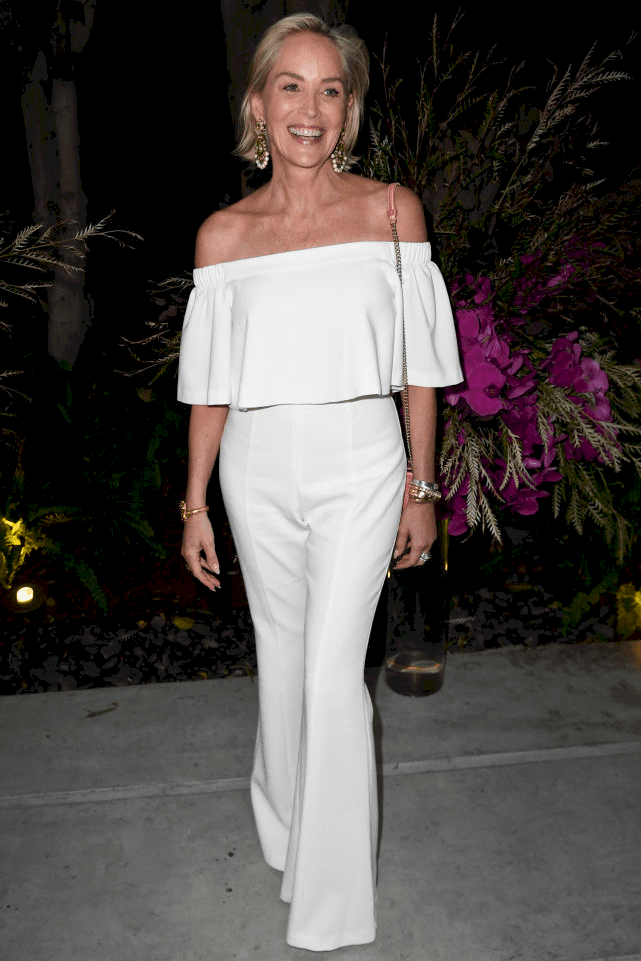 ---
SHE RECENTLY TRIED ONLINE DATING 
In 2019, it was reported that the actress tried out online dating however, she ended up being blocked as the users felt it was too good to be true. The profile was flagged as a fake. The actress took to Twitter to share her experience.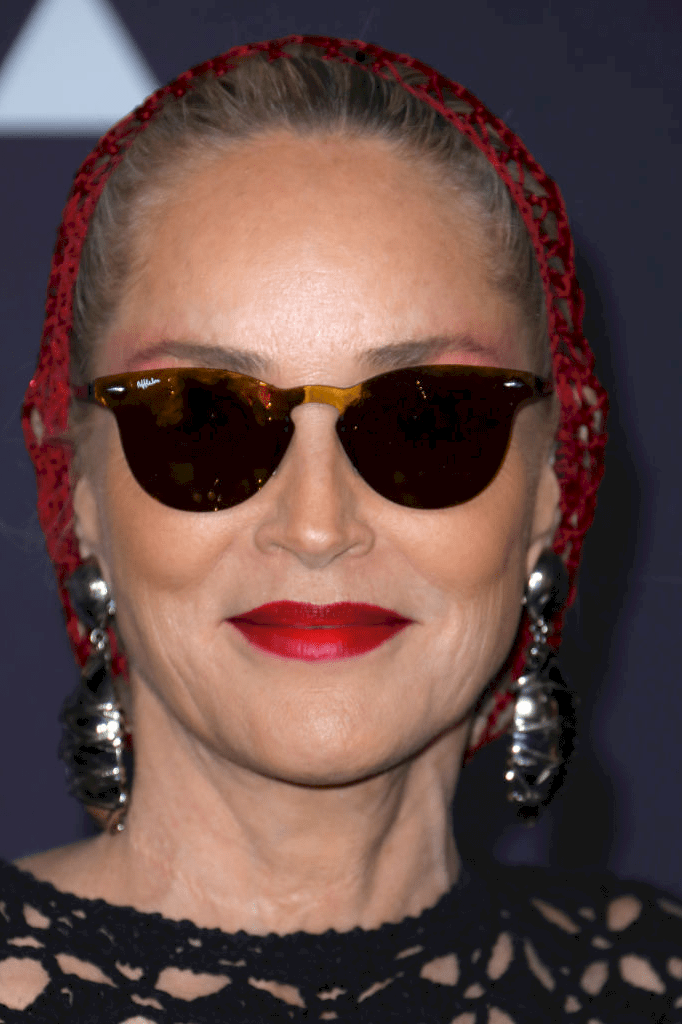 ---
"I went on the @bumble dating site and they closed my account. Some users reported that it couldn't possibly be me! Hey @bumble, is being me exclusionary? Don't shut me out of the hive!" But, it seems that Stone has totally changed her mind about dating.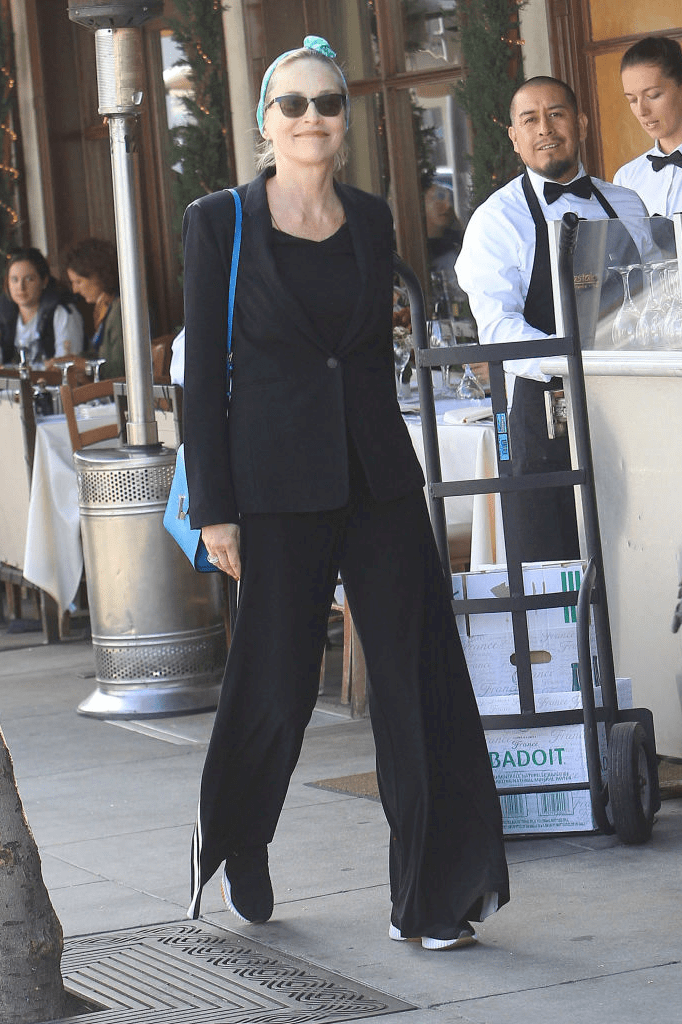 ---
SHE'S DONE DATING 
The 62-year old says she's over the dating scene. In a recent appearance on The Drew Barrymore Show, the actress shared that she doesn't feel that it's worth her time, the men she's dated lacked sincerity and maturity. She'd rather spend time with her friends and family.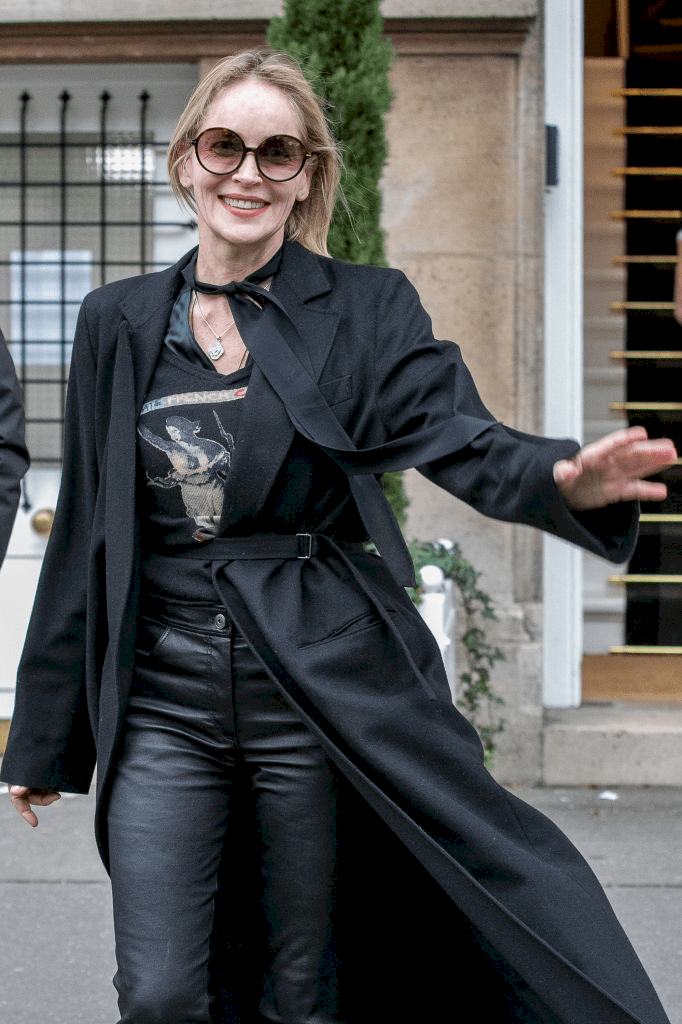 ---
"I don't feel like men are at the same place women are right now. I have really good men friends, but I just feel when it comes to emotional maturity in relationships that men and women are seemingly in different spots, " the star dished.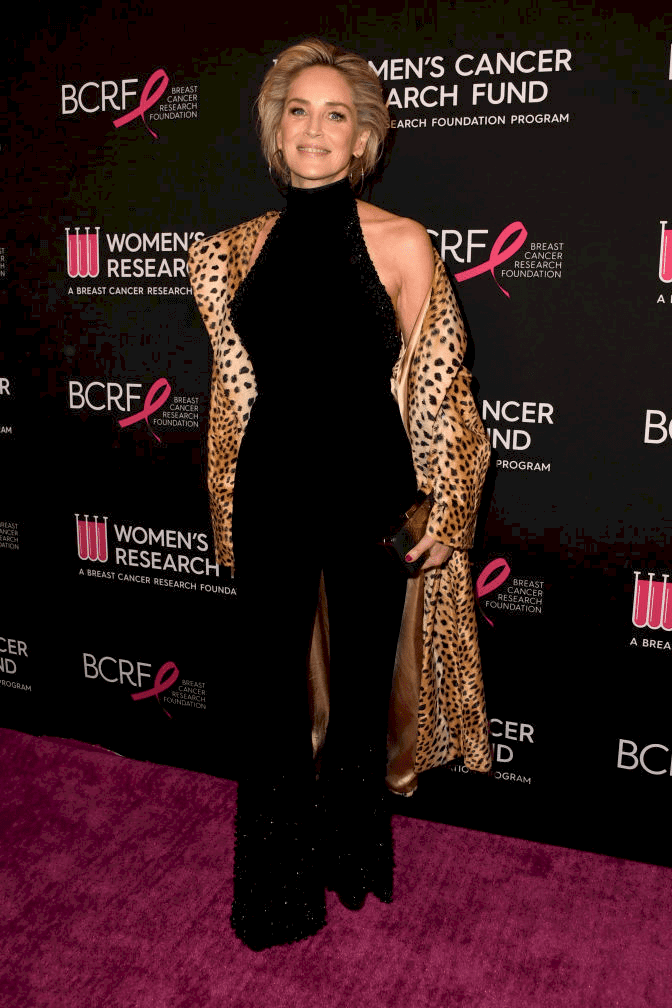 ---
TEACHING HER SONS ABOUT DATING
The actress told Drew,  they'll come into my room the three of them together and they'll start up some kind of guy conversation and I'll be standing there and they'll go, 'We shouldn't be doing this in front of mom,' " Stone said. "And I say, 'You shouldn't be doing this in front of each other. Let's talk about it, why are we having this conversation anyway?' "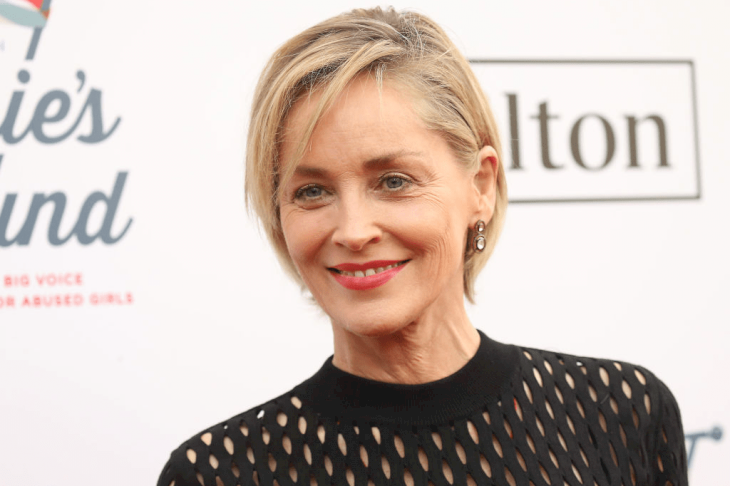 ---
The actress spoke about changing power dynamics between the genders so she's trying to teach her sons the right way. She hopes that her children will be, "successful in their future and get the things they want in their life" such as "happy, healthy relationships, success in business and just joy in their life."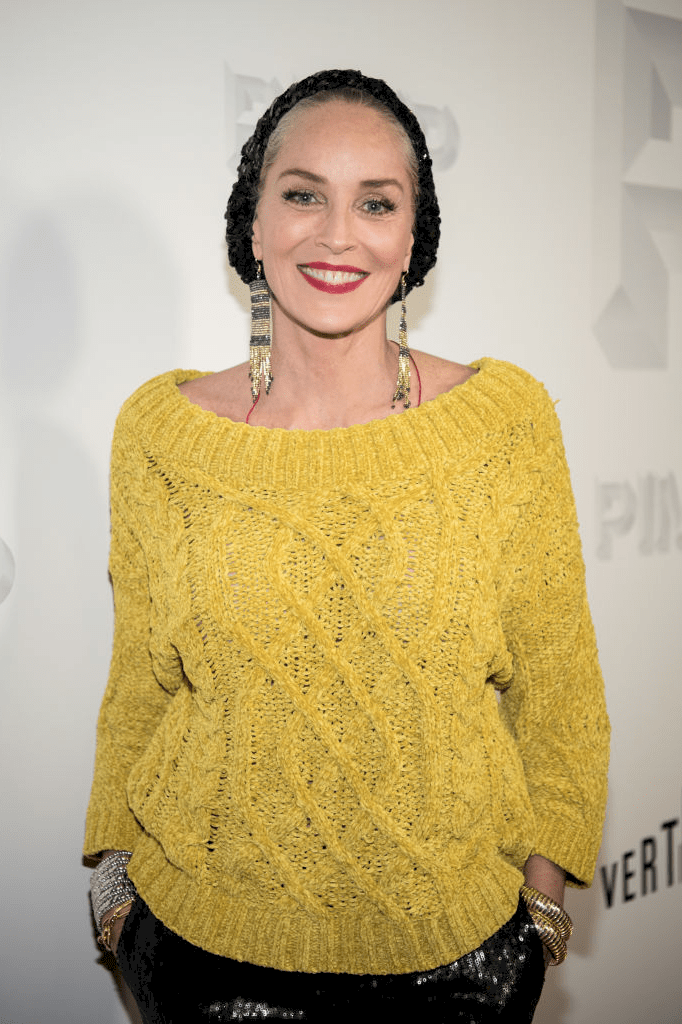 ---
WHAT'S SHE UP TO NOW?
Most recently we've seen Stone showed out as a wealthy villain in the Netflix hit Ratched. The star loves being on the small screen and she shared that acting jobs dropped between the ages of 40 and 60. "It doesn't matter if you're at the height of your career, whether you just made Casino. That's it: no work," she says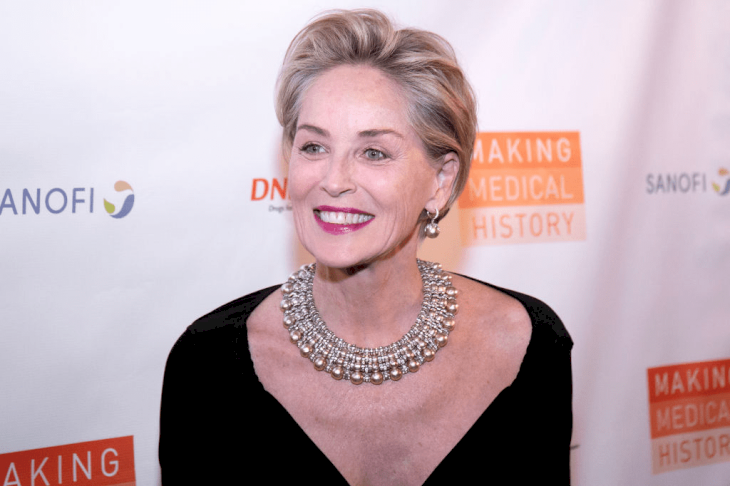 ---
SHARON'S LIFE ADVICE 
"Don't let the randomness of life leave you barren of anything you might not have been given. Go get it," she says. "If there's something you want to find out, go find it. Get people to be your guides, your teachers, your parents, your friends. Get next to them and let them guide you, " the icon says.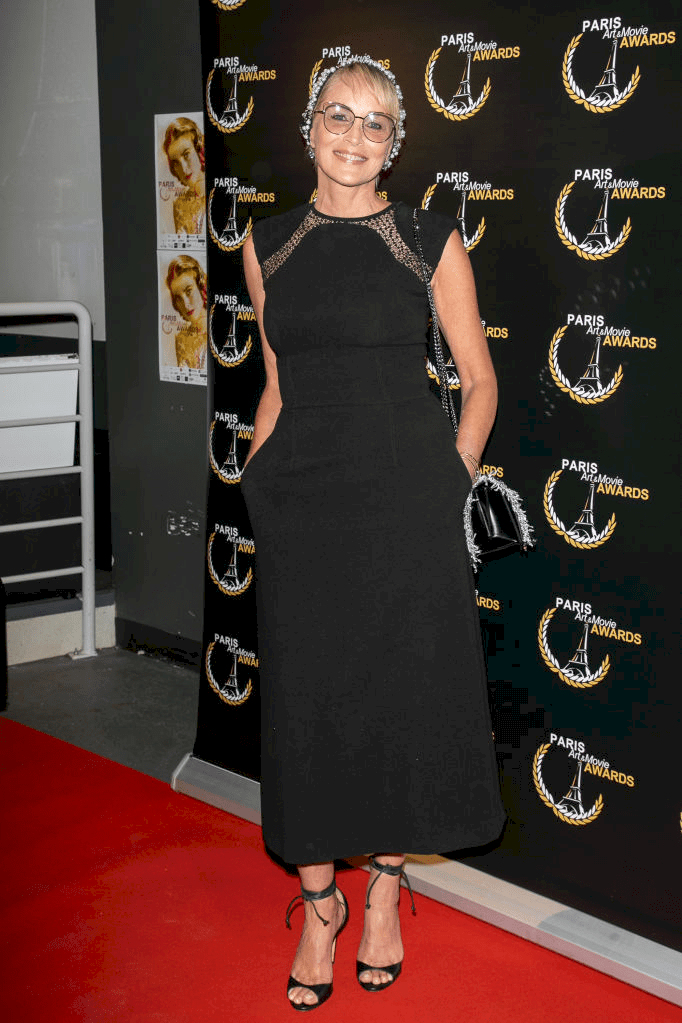 ---
She also revealed that she's called on legendary actresses to help her prepare for her movie roles. She's contacted leaders to guide her on global issues. This is because she strongly believes that people need each other to navigate through life so she's never been hesitant to ask for help.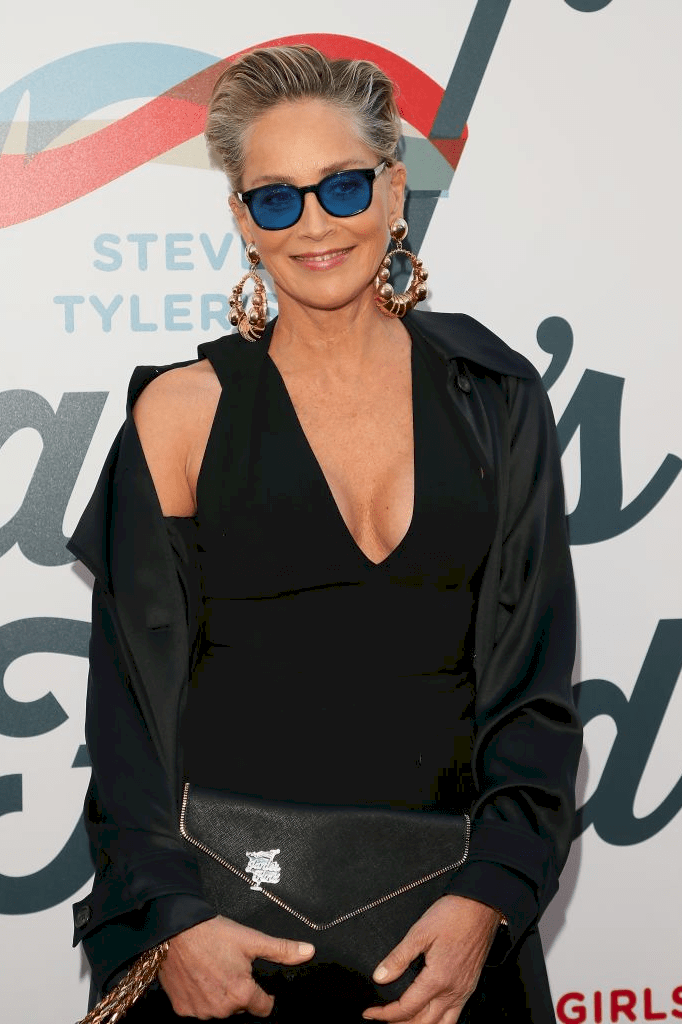 Now that we've gotten to know the ultimate on-screen siren, the good, the bad, and the ugly; what did you find most interesting about Sharon Stone? Be sure to let us know in the comments! 
ⓘ The information in this article is not intended or implied to be a substitute for professional medical advice, diagnosis or treatment. All content, including text, and images contained on, or available through this ENG.AMOMAMA.COM is for general information purposes only. ENG.AMOMAMA.COM does not take responsibility for any action taken as a result of reading this article. Before undertaking any course of treatment please consult with your healthcare provider.