Gillian Anderson: Diving Into Her Private Life
Gillian Anderson has lately been trending for her riveting portrayal of the Iron Lady on The Crown. And landing the part had nothing to do with the fact that her partner is the show's creator. But did you know that she was also in a same-sex relationship? By the way, did she ever actually date her X-Files co-star? Let's find out.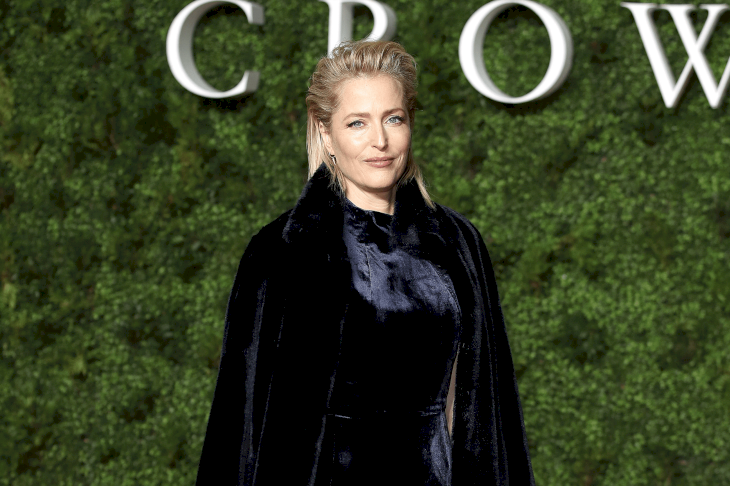 ---
SCULLY AS A MARINE BIOLOGIST?
Did you know that Gillian Anderson actually wanted to be marine biologist? The American born actress, actually moved to London because it was her father wanted to get into acting! The actress used to dig up earthworms in her backyard, which is probably why she always dreamed of becoming a marine biologist. And then came high school.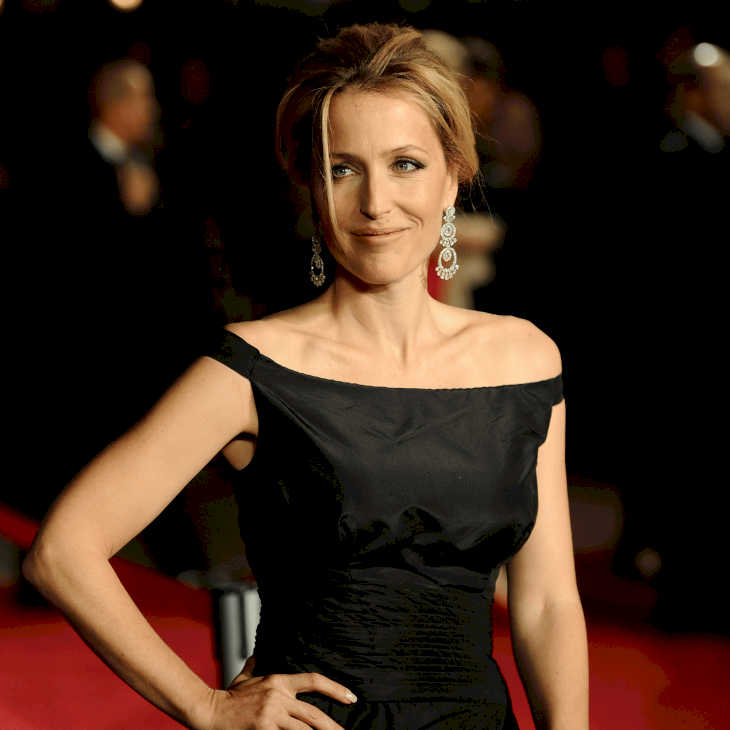 ---
The aspiring marine biologist tried out acting just for the heck of it and that was it. A very angsty and rebellious kid, Anderson found acting therapeutic. She ended up enrolling at DePaul University's theatre school in Chicago. And after graduation in 1990 she did few odd jobs in New York. But her sudden passion made her move to Hollywood.
---
SMALL PARTS
You'd think that someone as talented as Anderson would immediately nab a great role, right? But that wasn't the case. For the first few years she had some small roles. She did get to play a lead in a B-grade film which tried to sell on the basis of her X-Files casting announcement, but it didn't really work.
---
So, how did she get cast in the biggest cult show of the 90s? Anderson was only 25 when she happened upon X-Files' script by chance. "I couldn't put it down," she said. But the writers had a very different image of Dana Scully than the one we love today. "They wanted someone taller, leggier and bustier," Anderson explained.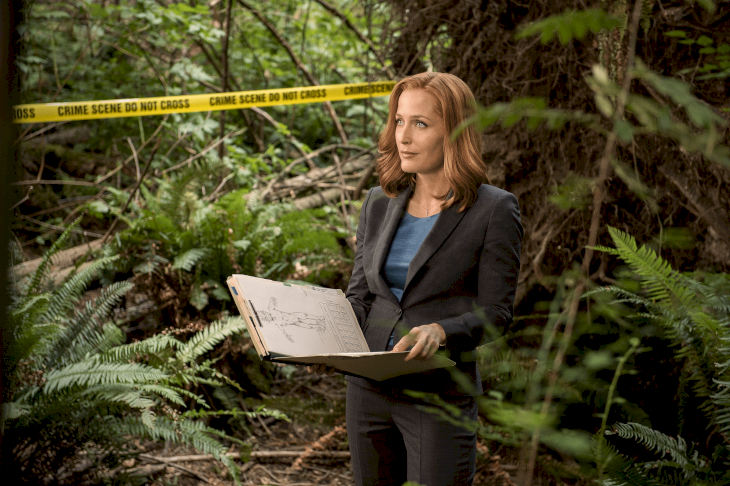 ---
THE BREAK-OUT ROLE
But series creator, Chris Carter thought her audition was perfect. "She's actually quite like Scully," he says. "She has an intensity about her, and she's intelligent." Nor can her co-star, David Duchovny imagine anyone else playing Scully. "She's very tough, a survivor," he says. In the pilot, he recalls, they had to stand outside in freezing rain.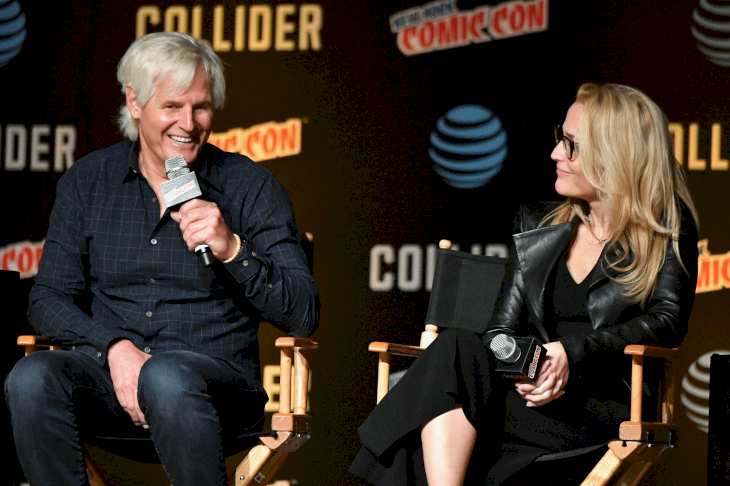 ---
Duchovny was ready to leave, but Anderson, he said, "stood there wanting it to be colder and wetter. She was actually her face to the rain machine, saying 'Hit me with more water.'" Well, we are glad Anderson got the part. And thanks this big break, she continues to get amazing roles in shows like Hannibal and Sex Education.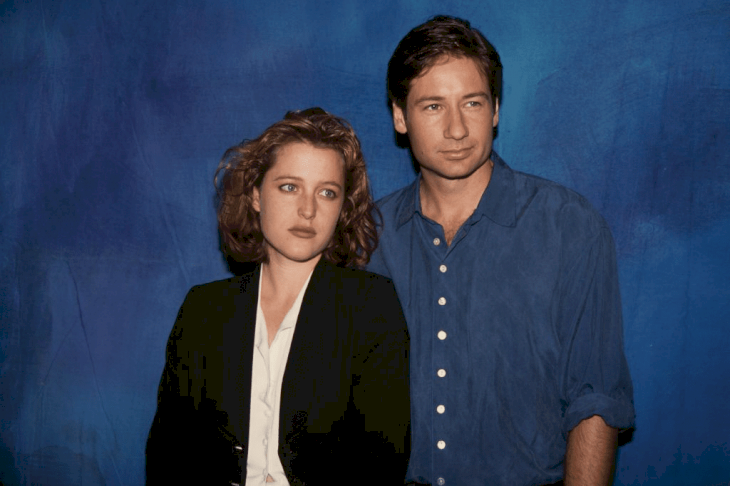 ---
ON-SCREEN CHEMISTRY
When one is paired up with an actor and they end up having amazing chemistry, there's bound to be rumors. That's what happened with Anderson and her X-Files co-star, David Dhuchovny. Fans and paparazzi would constantly hound the so-called couple asking them to confirm their relationship. And the fact that Anderson herself had several failed relationships while filming X-Files, didn't help their cause.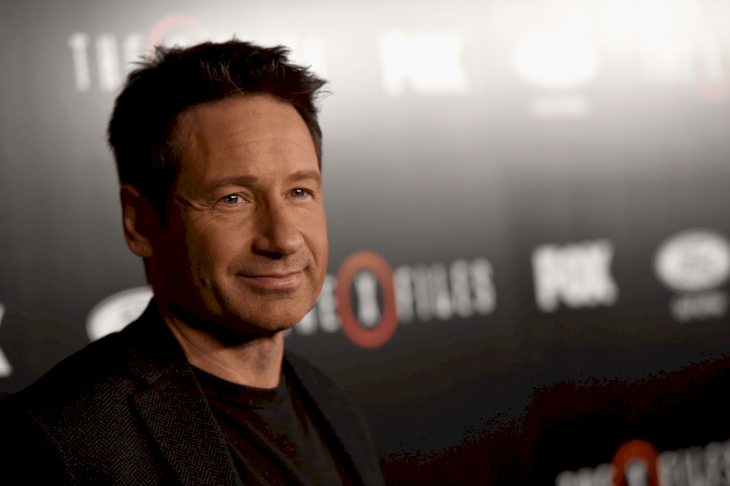 ---
But there was another kind of rumor floating around that wasn't as savory. People reportedly saw Anderson and Duchovny in heated arguments. Some believed that she fought for equal pay while others thought that the two simply didn't get along. But if that was the case how did they unite years later, twice?! We'll get into that later.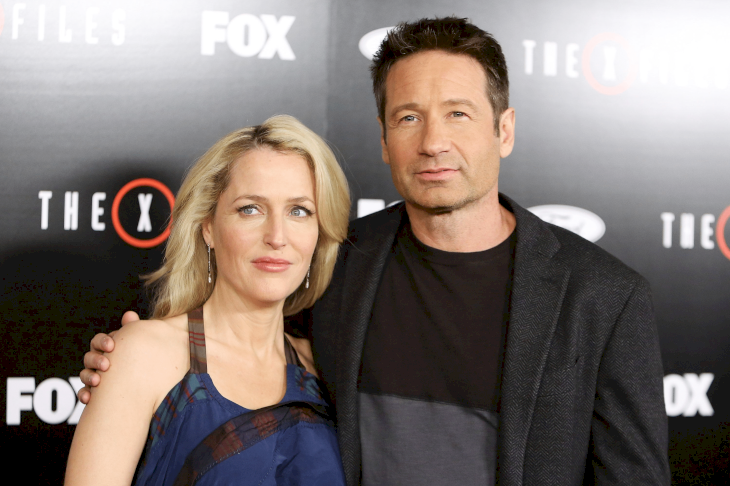 ---
X-FILES ROMANCE
Looks like Gillian Anderson did find love on the sets of her legendary show, X-Files. But it wasn't with the one we expected. She met her future husband, Clyde Klotz, an art director for the show in 1993. They married a year later in a Buddhist ceremony on the 17th hole of a golf course in Hawaii.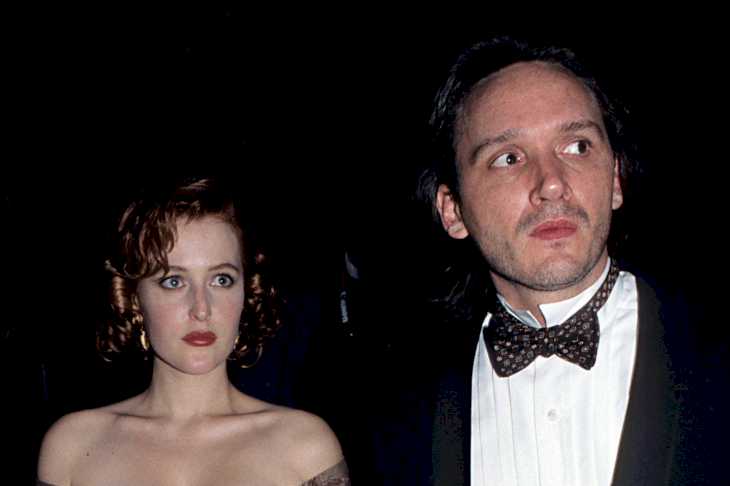 ---
Anderson got pregnant immediately so, the writers decided to hide it. Most fans would know - this is why the show introduced the storyline where Anderson's character, Scully gets abducted by aliens. Shooting TV shows are hectic as usual, which is why the actress had to get back on set, 10 days after giving birth to her daughter, Piper Maru.
---
NOT A HAPPY ENDING
But the marriage was going to be the first of many more to come. Anderson ended things with Klotz in 1996, when their daughter was only 2 years old. When asked why, the actress stated, "I've outgrown him. He bores me." Guess it's a plausible reason for someone who can get any person in the world.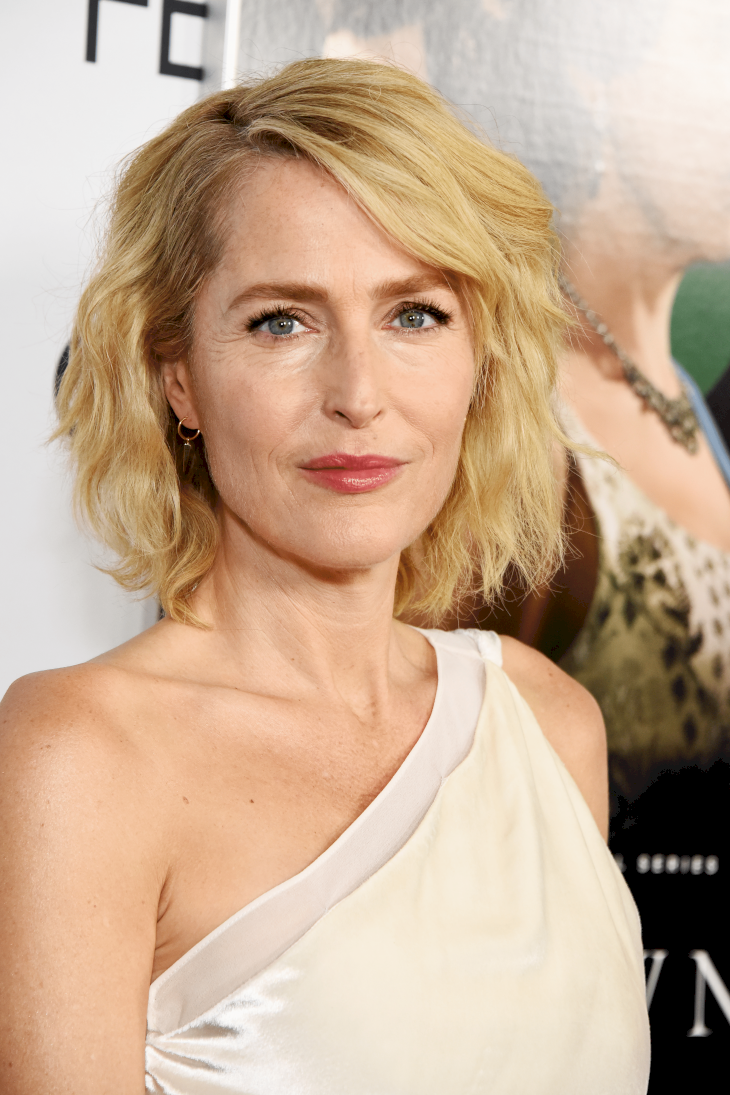 ---
A SECOND MARRIAGE
Anderson went on to meet documentary producer, Julian Ozanne in 2004. The pair got married the same year but sadly it wasn't meant to last. They too broke up two years later in 2006. Not only that, the actress was actually three months pregnant after calling it quits with Ozanne.
---
The couple had a grand wedding on a remote island near Kenya. They barely lasted 16 months before the Sex Education star met her next partner in West London. Many believed that the child was Ozanne's, but turns out the father was actually Mark Griffiths. That must have made the conversations awkward.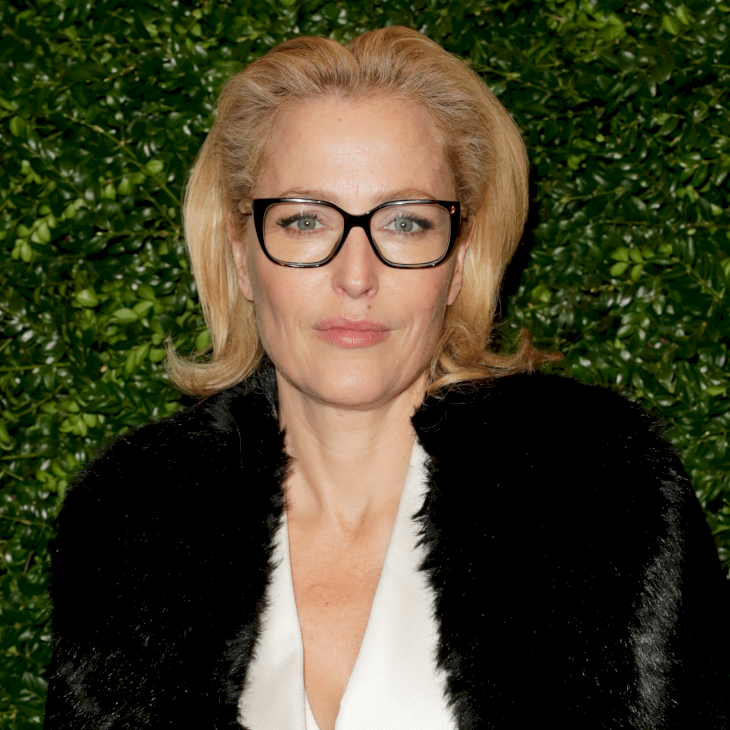 ---
NO MORE WEDDINGS
So, I guess we all know that Anderson met the film director, Mark Griffiths in 2006. Before getting together with the actress, Griffiths actually used to live near Ozanne and Anderson's home in Notting Hill, West London. Now we also know how they might have met. They later moved in together at Holland Park.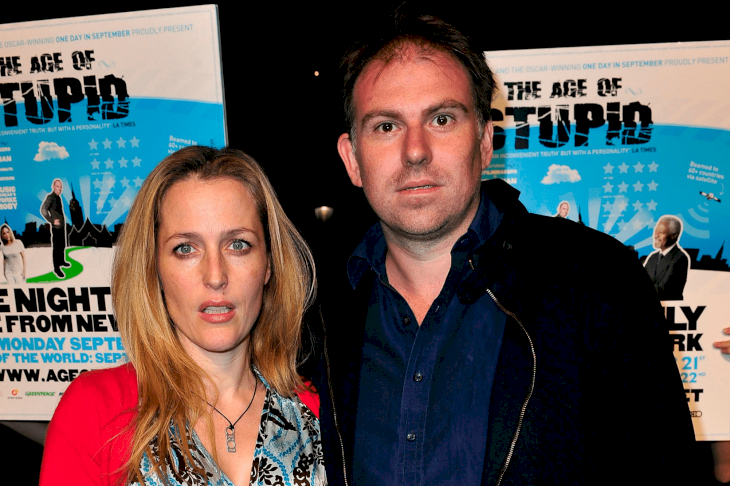 ---
Even though this was her longest relationship, thank goodness the couple didn't get married because they eventually broke up 6 years later. Anderson has 2 children with the director, Oscar, and Felix. The split was amicable according to US Weekly: "Gillian Anderson and her partner Mark Griffiths have amicably separated after six years together."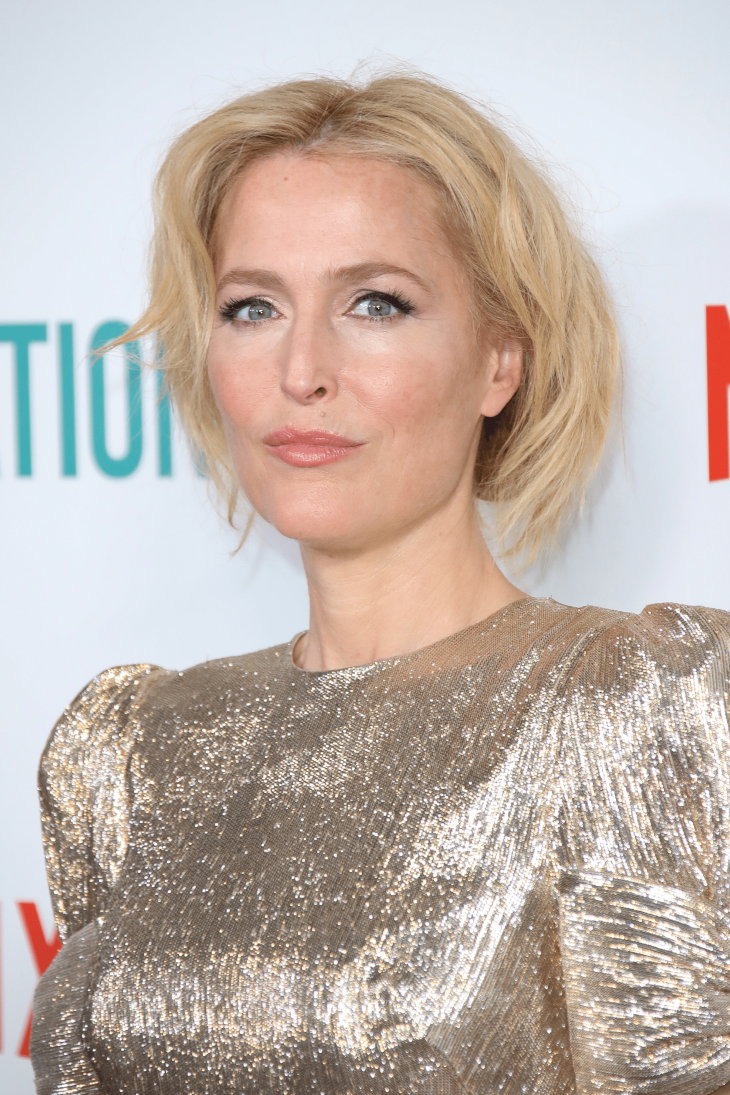 ---
MORE THAN AN LGBT ALLY
While Anderson has always been vocal about her support to the LGBTQ+ community, she's not just an ally. In 2012, in an interview with Out magazine, the actress actually divulged about a same-sex relationship that she had in high school. And while many believed it to be a phase due to her rebellious persona back then, she denies it.
---
She's even joked that she could break up with her current partner, Peter Morgan for a woman. The actress elaborated, "We're all intersectional, and that is something that is only just beginning to become accepted or embraced. We're all complicated beings. That is my truth and that is my experience."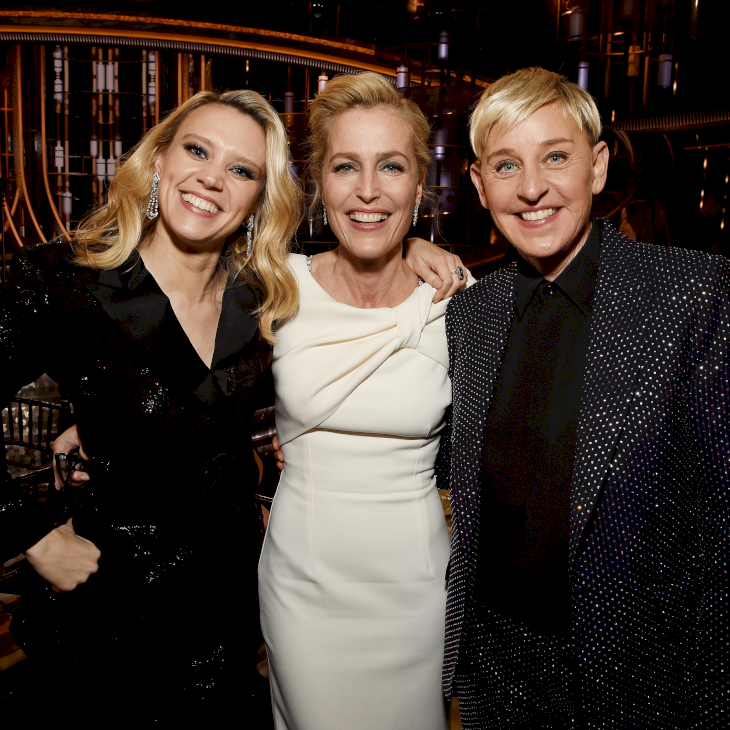 ---
AN ELEGY
The relationship hadn't been too serious and had ended long back. So, why did Anderson finally talk about it? Turns out, the woman Anderson had dated, had passed away in 2012 due to a fatal sickness. This is why the actress decided to honor the woman by opening up about her time with her.
---
"She was a beautiful person who was very meaningful in my life and I wanted to honor her instead of hiding my experience," the actress elaborated. But while she accepts that her relationship with the woman in question was meaningful, she still has a preference for men as seen since 1994.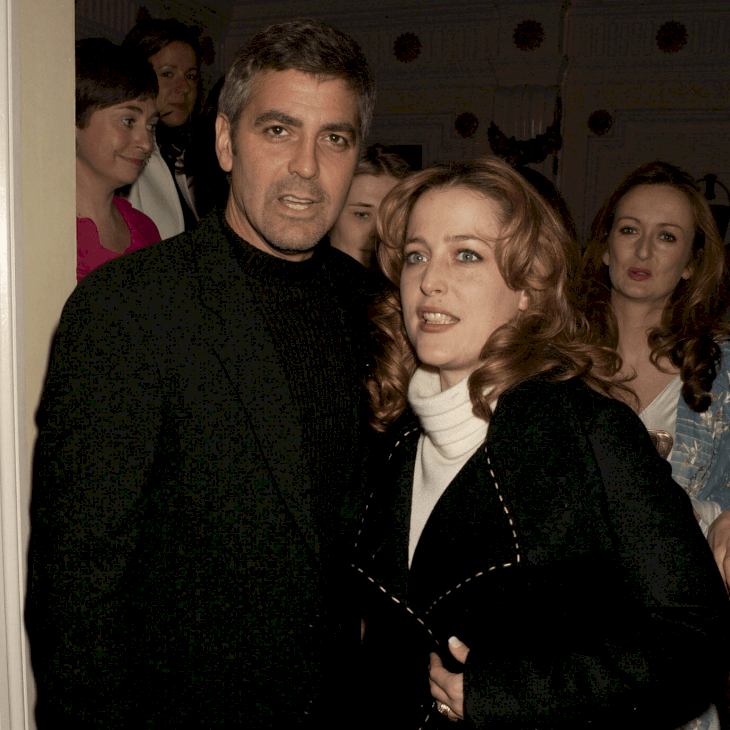 ---
SCULLY AND MULDER: ONLY A SHOW
With the chemistry that Anderson had with her X-Files co-star, David Duchovny, many expected them to have had a fling or at least a good relationship. But reports flooded in that the two leads didn't get along. It went to the extent that Anderson actually didn't want the X-Files revival which eventually did happen in 2016.
---
But once they got back into the rapport of Scully and Mulder, the two somehow were friendlier the second time around. Maybe because they didn't have to stick together for 9 whole years and ward off romantic rumors from the press. Anderson had actually told people several times that she'd "never been romantically involved with Duchovny." Well, I guess that's that.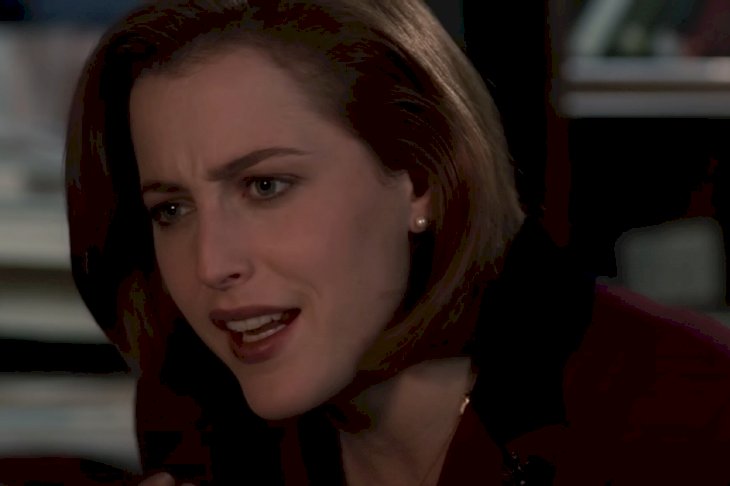 ---
MAYBE FOURTH TIME'S THE CHARM
Anderson is currently in a long-term relationship with The Crown's writer, Peter Morgan. We first heard about it from Daily Mail, when she was seen telling her friends about him. She had accompanied him to New York to promote the Netflix show about England's Royals in 2016 and was seen flaunting her new beau.
---
The secret to their relationship is that she and Morgan don't actually live together. Well, after having been in so many relationships, Anderson would know best. "It works so well as it is, it feels so special when we do come together," she explained. The fact that they aren't defined by the relationship makes it "all the more precious."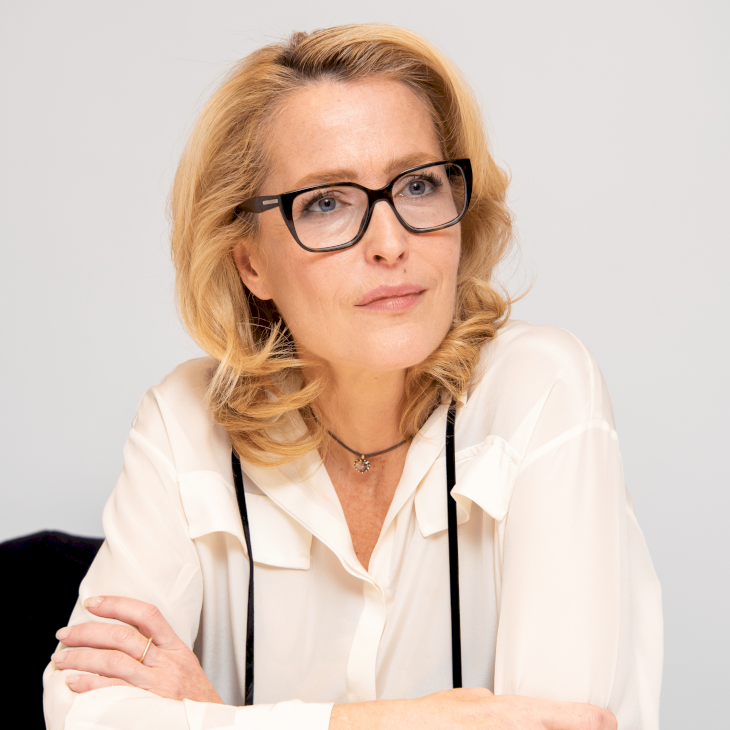 ---
ABSENCE MAKES THE HEART GROW FONDER
The pair are pretty honest about the dark side of a relationship. Instead of ignoring the part when couples start to feel too trapped because of no personal space, Morgan and Anderson have actually based their relationship on that. Like her Sex Education character, Anderson prefers her own space.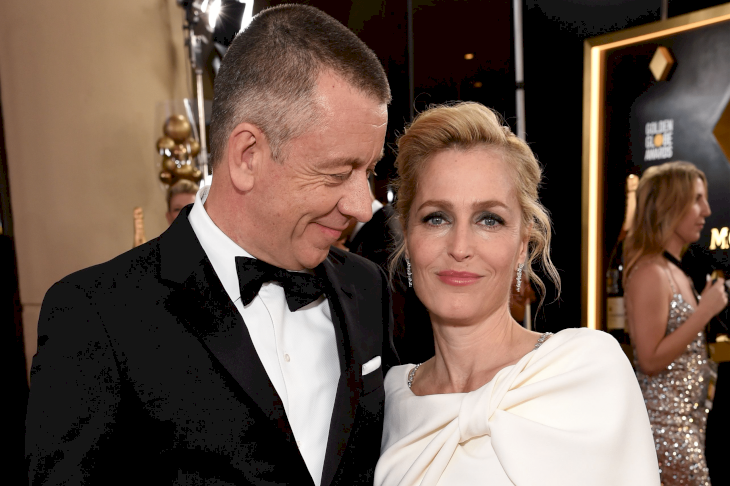 ---
She told Independent, "There is nothing locking us in, nothing that brings up that fear of 'Oh gosh, I can't leave because what will happen to the house, how will we separate?"
---
LEARN FROM YOUR PAST MISTAKES
Having taken her past romances as a guideline, Anderson apparently has noticed what she has to do differently to make her current relationship successful. It's understood that one's relationship in their forties would be way different from that in their twenties. With such a mature approach, this particular couple is bound to last long.
---
THE COUPLE THAT WORKS TOGETHER STAYS TOGETHER
While Anderson has been with men who were in the same industry as her, it's the first time that she has actively worked with her partner. The actress got to portray Margaret Thatcher on Morgan's show, The Crown which was exciting and refreshing for her. "I'm constantly grateful for the symbiosis because I haven't had that experience before."
---
But surprisingly, it wasn't her relationship with the show's creator that got her the part of the Iron Lady. Morgan actually thought that the whole thing was mad. It was casting director Nina Gold who knew that Anderson would be the perfect Thatcher. The actress too wasn't so sure, but after mulling over the idea for a week, she agreed.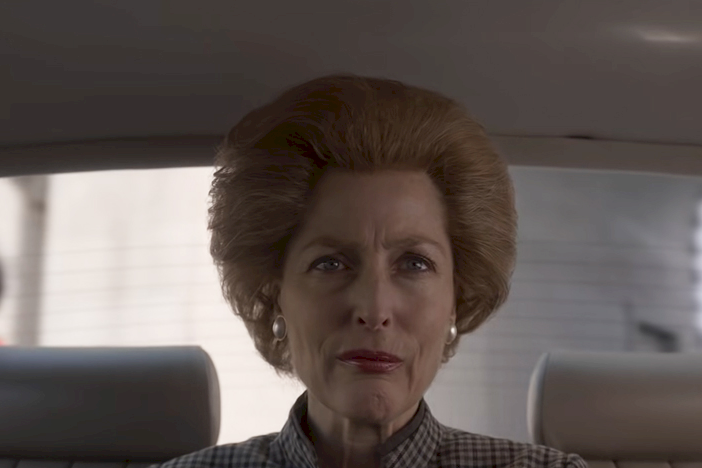 ---
NO SPECIAL TREATMENT
The couple is obviously professional, which is why their relationship in no way affected the show. The actress told Hello magazine, "We made a pact, actually, that we weren't going to talk about it at all. I wasn't allowed to talk with him or express opinions about the scripts and he wasn't allowed to express opinions about my performance."
---
THE CROWN'S WINGMAN
Did you know that it was The Crown actress, Vanessa Kirby who played Princess Margaret that introduced the couple? Who knew the younger Princess was a matchmaker? Kirby had brought Morgan with her to watch Anderson's performance in A Streetcar Named Desire. While the X-Files actress refused to meet Morgan at first, she finally gave in to Kirby's demands.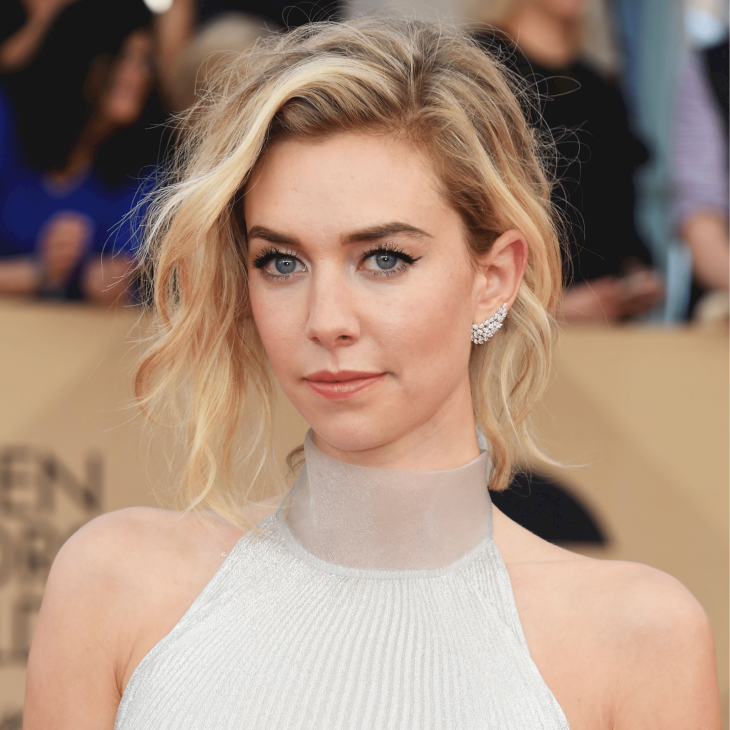 ---
Anderson reminisced, "No, no no! He's too posh. He's too fancy. He's too smart." And [Kirby] kept saying, "No, no, no! He's not like that at all! He's very funny and quirky and goofy. When we finally finished with the play and got back to London, we had a meal together and so that's how we met."
---
A HAPPY FAMILY
Even though Anderson went through a slew of men…and women, she doesn't consider her past relationships as failures. She told The Times, "Certainly, the times I've had with any of the partners that I've been with have been majoritively joyful and pleasant and I have some beautiful children to show for it." Well, that's a positive approach.