Angelina Jolie's Kids: 11 Strict Rules Her Kids Have to Follow
It is typical for a family to have rules. Most of the time, parents do it for their children's safety and well-being. Angelina Jolie's family is not a typical one, however, and she has a different parenting style than most moms. Here are the 11 rules that her kids must follow and let's see if your own mom will approve!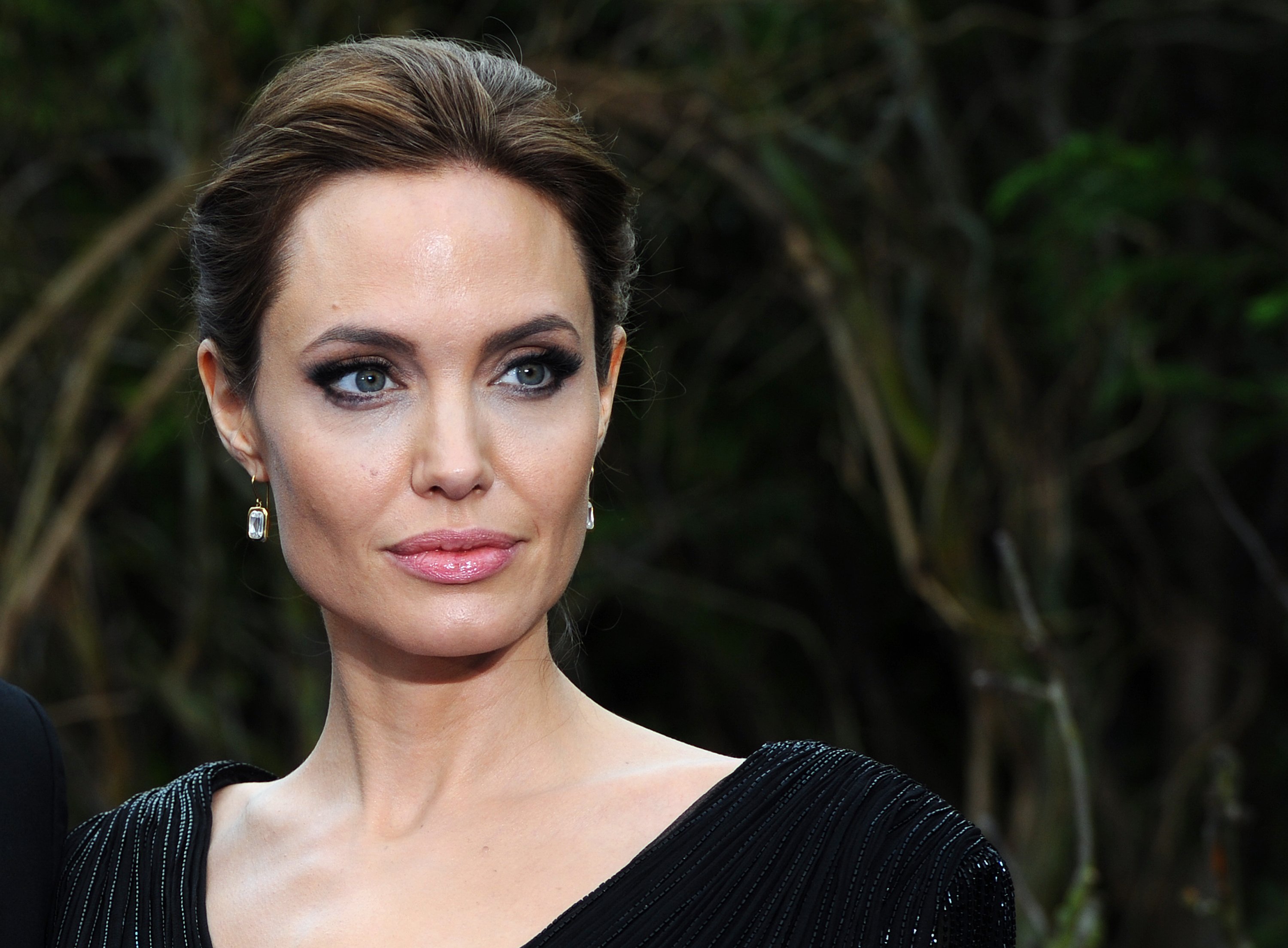 ---
11. NO CHORES
Yes, the Jolie-Pitt kids aren't expected to perform any chores around the house when they are with Angelina. The hands-on mom of six has chosen a more relaxed parenting style when it comes to the kids, and with all of the extra help - in the form of nannies and housekeepers - who could blame her?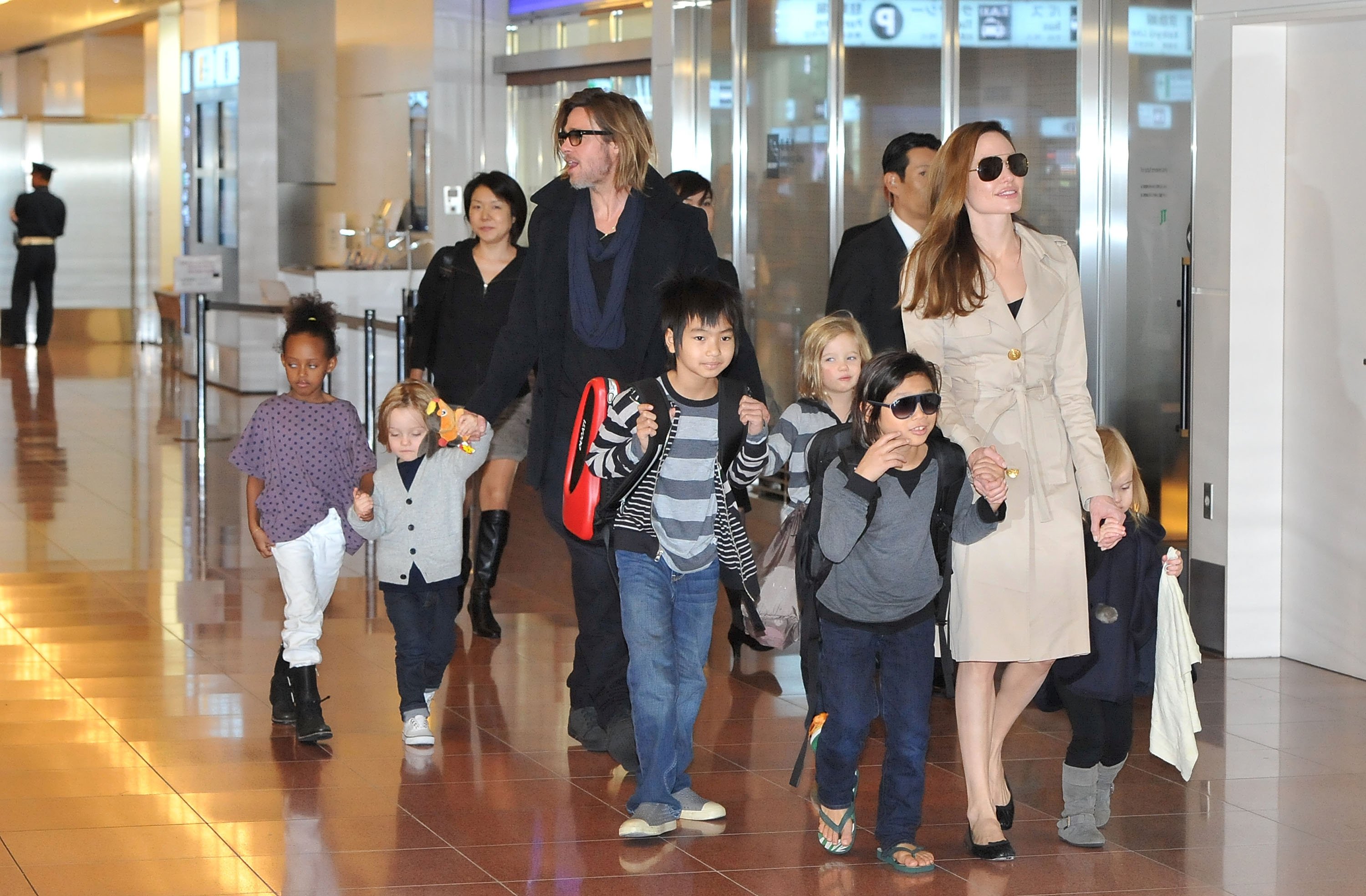 ---
Pitt, however, has been known to be a little more of a stickler for chores whenever the kids visit. According to The Sun, Pitt has often coined 'the bad guy' for enforcing various rules with the kids. This has caused a lot of friction between the two A-listers "as they continue to take on conflicting parenting styles."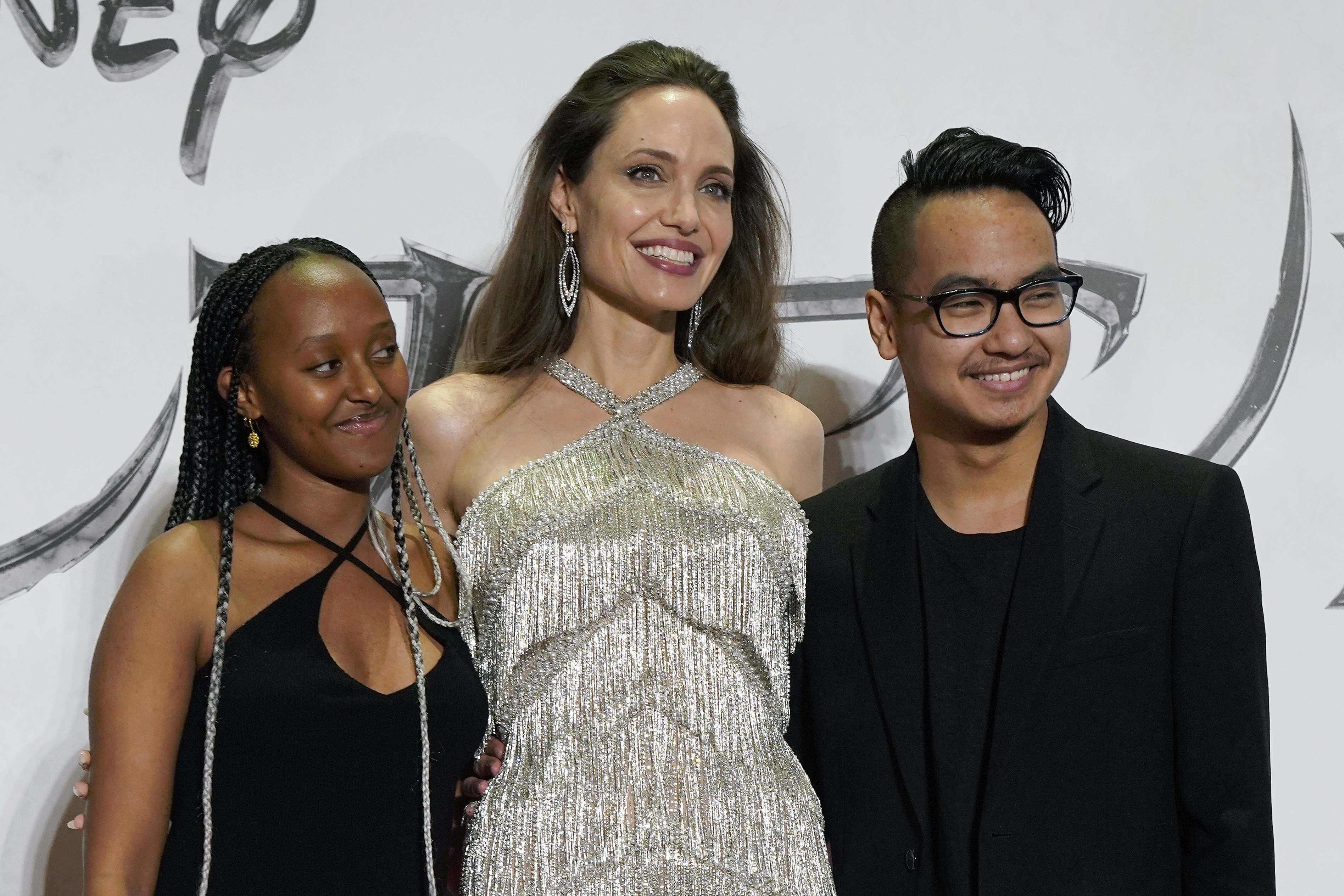 ---
10. NORMAL SCHOOLING SYSTEMS ARE REJECTED
School's out! Jolie has been known to reject notions of regular education. In fact, on several occasions, she has mentioned that she doesn't necessarily believe in the standard schooling system. The Oscar-winning actress is said to believe that her children will learn more from genuine life experiences than they would from textbook learning.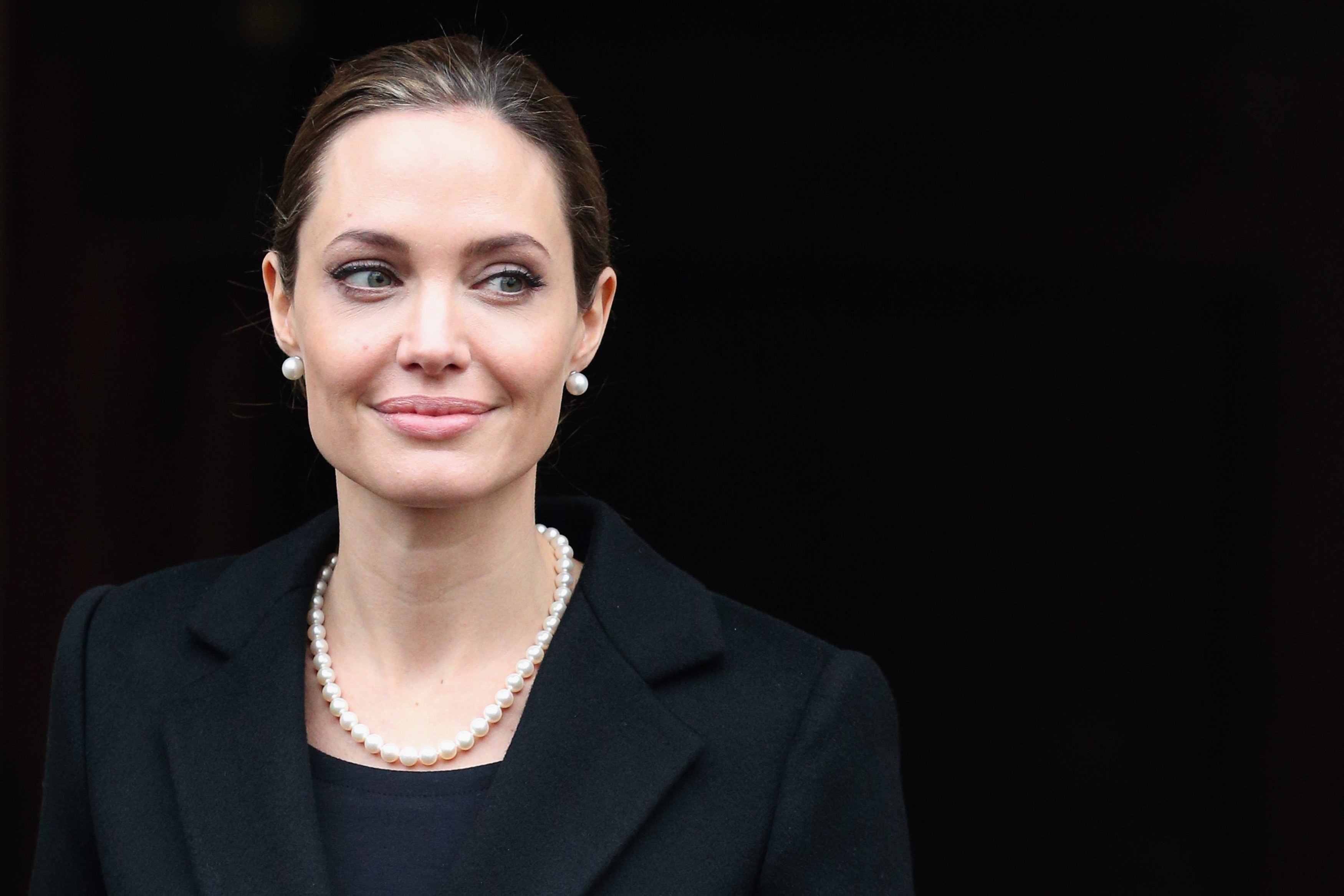 ---
According to an insider at Star Magazine, Jolie said that "I let the kids learn what they want and ignore the stuff that doesn't interest them and they don't take tests or do homework. Instead of tomfoolery in the classroom, I'd rather them go to a museum and learn to play guitar and read and pick a book they love!"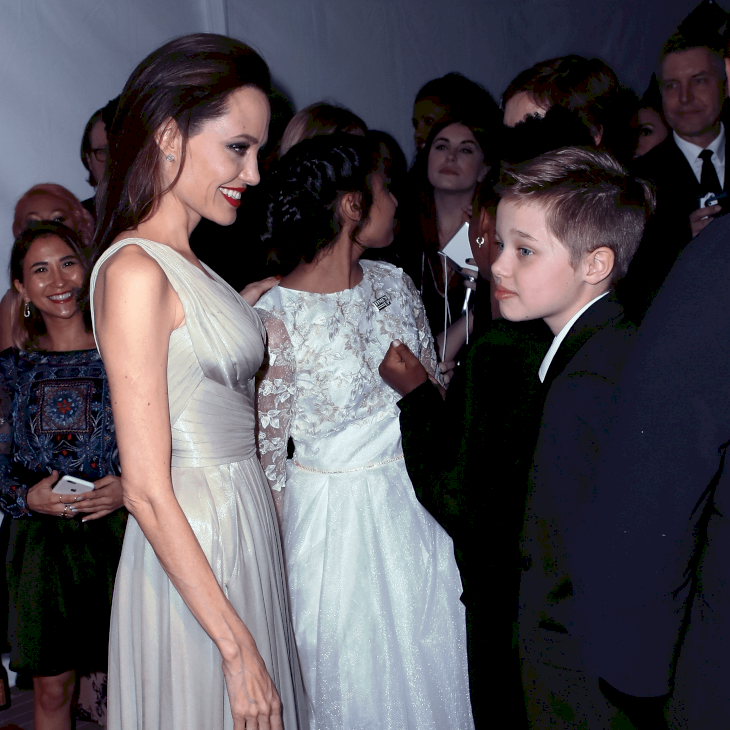 ---
She believes that we are living in a new age and that she doesn't exactly think that the current education system has caught up with our children or our way of life. As a heavily-involved parent, Jolie oversees all their schoolwork and has assigned personal tutors to each child so that they can receive the best possible educational experience.
---
9. MOM NEVER CRIES IN FRONT OF THE KIDS
Yes, Jolie's kids are never allowed to see her cry. And while she feels more comfortable shedding a tear in front of the camera, her own kids have never seen her more emotional side. She told Vanity Fair: "I was very worried about my mother, growing up - a lot. I do not want my children to be worried about me."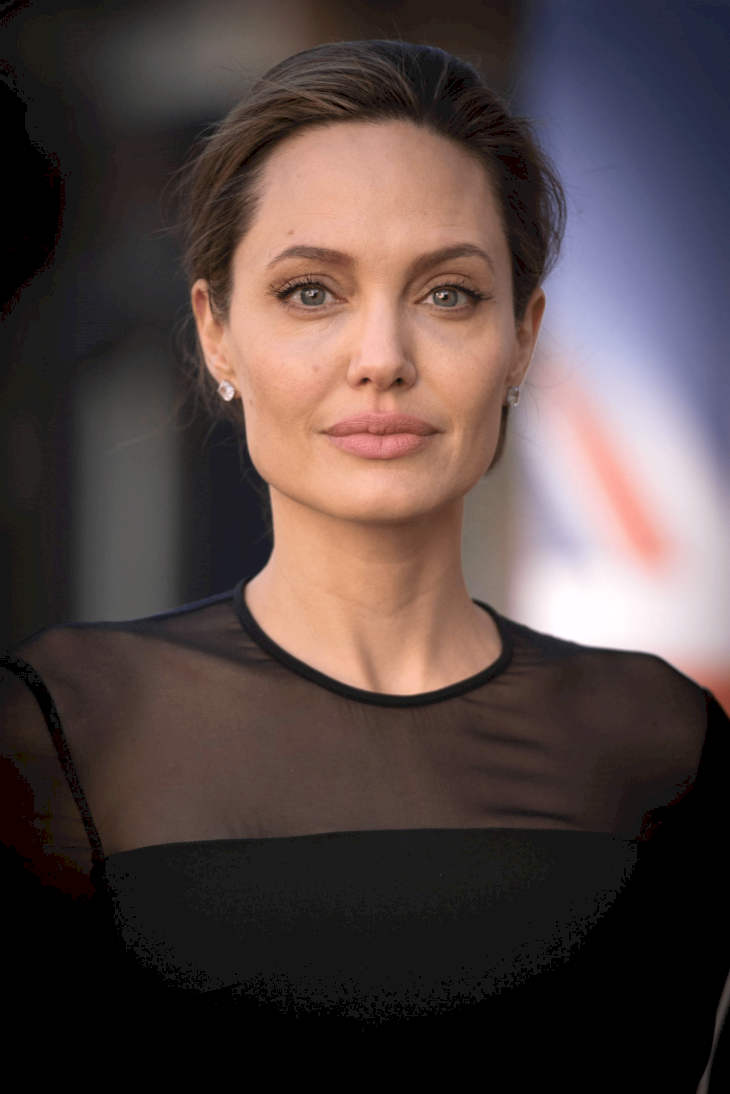 ---
She later went on to say: "I think it's very important to cry in the shower and not in front of them. They need to know that everything's going to be all right even when you're not sure it is." In an attempt to comfort her kids, Jolie, therefore, prefers to keep her emotions all to herself!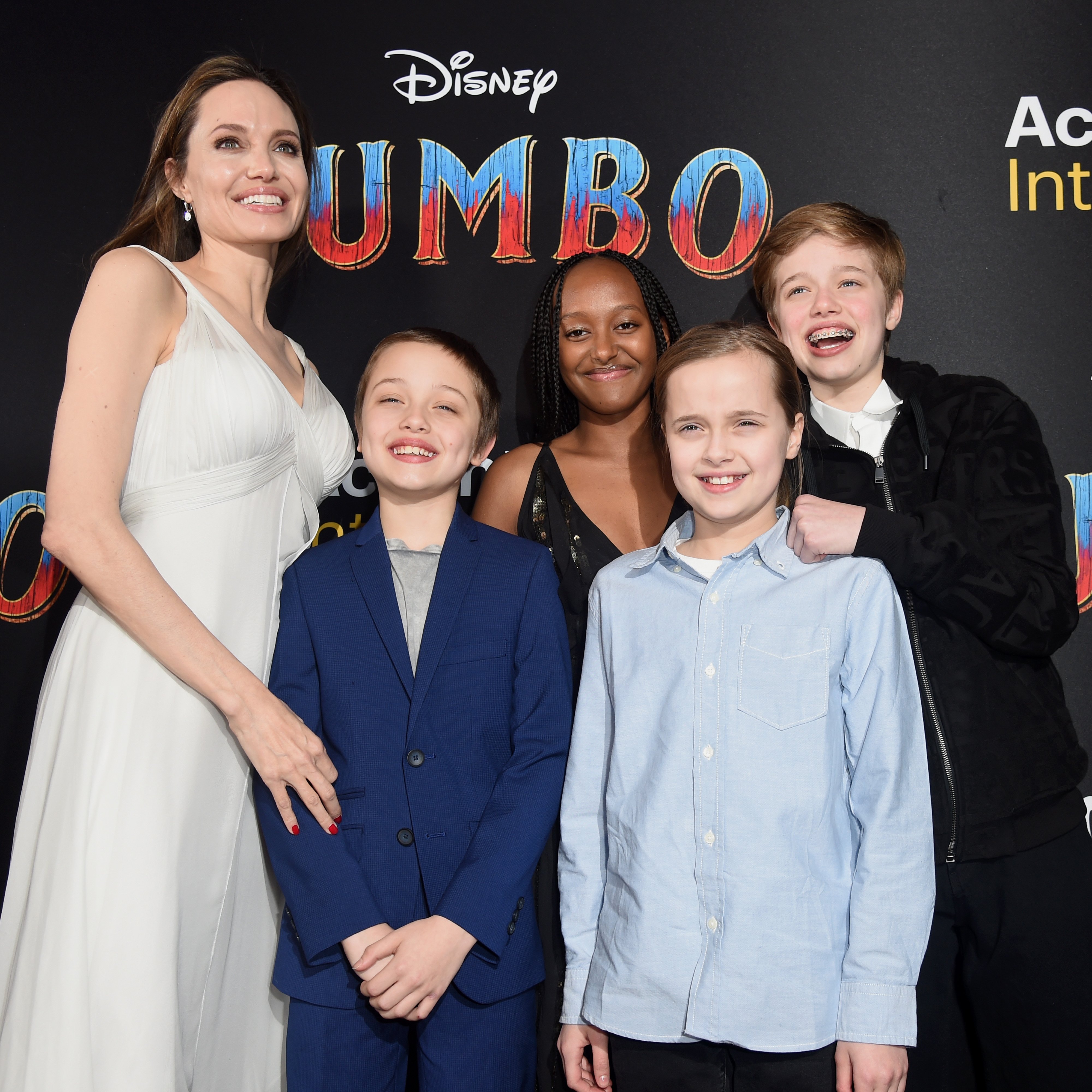 ---
8. ATTENDING THERAPY IS A MUST
Following Brad and Angelina's split back in 2016, the parents decided that their family will have to regularly attend therapy sessions together. Brad once told GQ Style: "Kids are so delicate. They absorb everything. They need to have their hands held and things explained. They need to be listened to."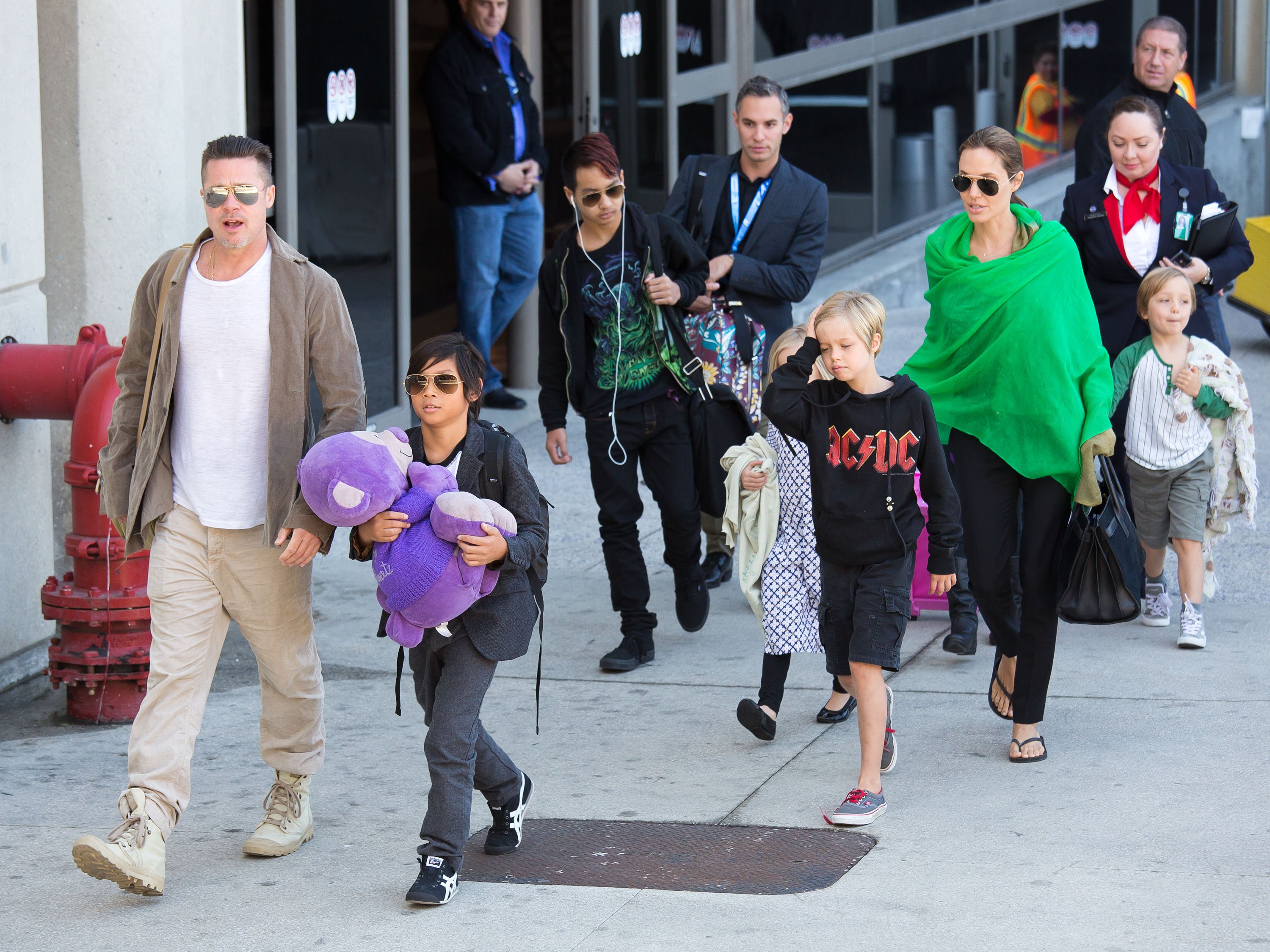 ---
It's been said that the kids are expected to attend individual therapy sessions as well as family therapy. According to several interviews done, these therapy sessions are aimed at helping the kids deal with their parent's split. Brad was quoted saying that "It's just very, very jarring for the kids, to suddenly have their family ripped apart.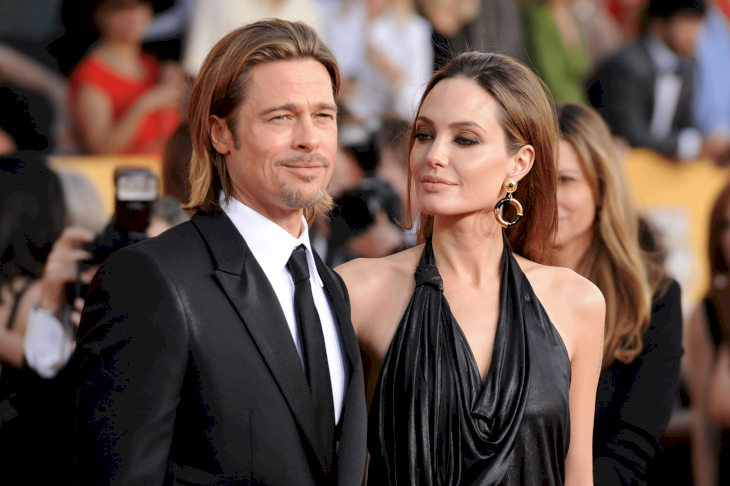 ---
"This doesn't come as much of a surprise given the extremely public breakup between the "Mr. & Mrs. Smith" stars after citing "irreconcilable differences". According to numerous reports, Jolie is seeking full custody of their six kids and asking the judge to grant Pitt visitation rights. The therapy sessions are said to help the kids cope with this process.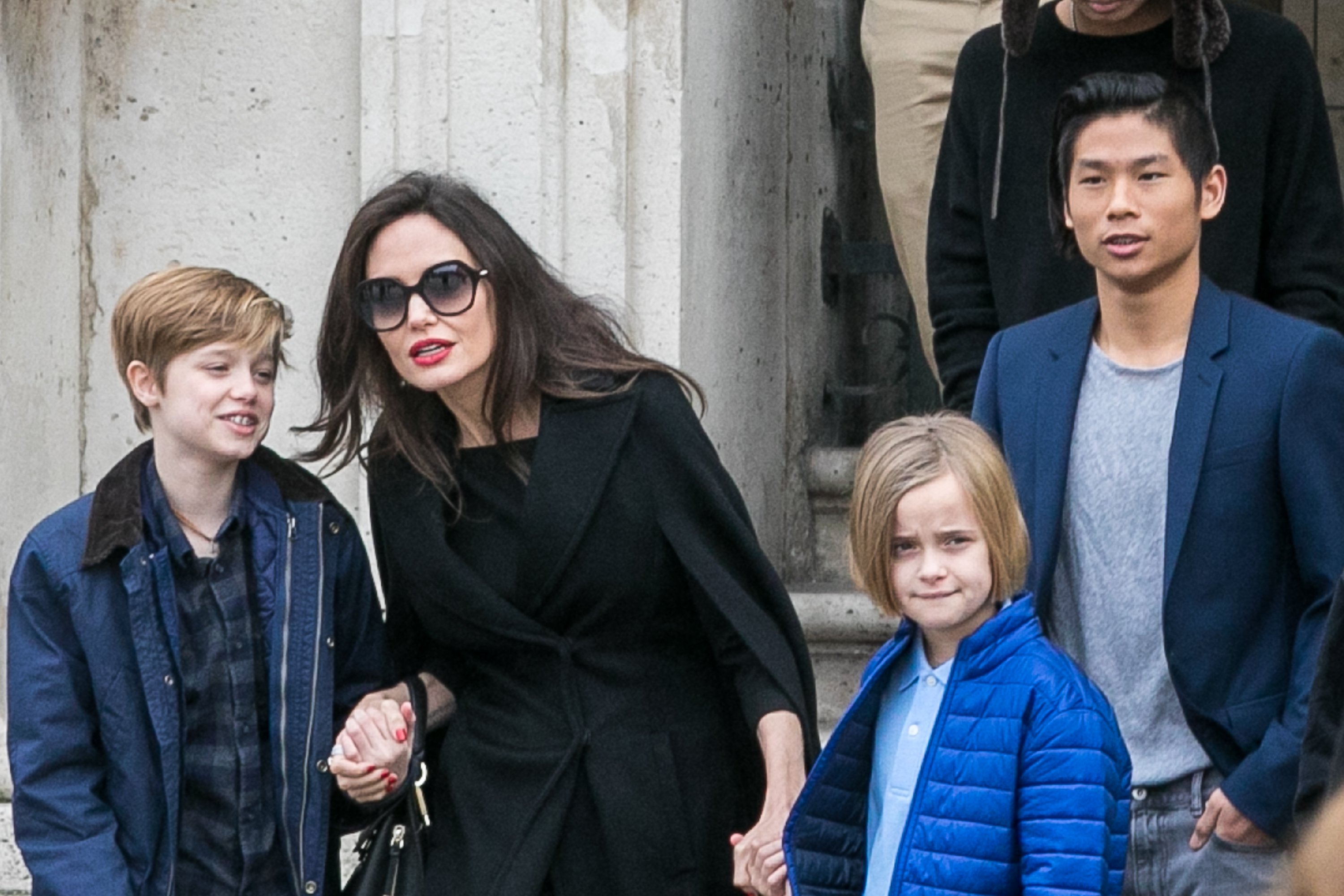 ---
She expressed that "We're all just healing from the events that led to the filing … They're not healing from [end of the marriage]. They're healing from some… from life, from things in life". It is clear that the star's infamous split from Pitt has had quite an impact on her kids' lives!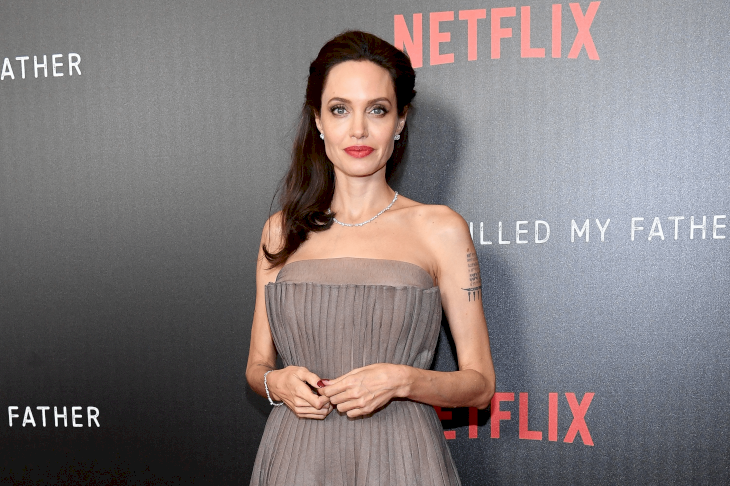 ---
7. BE OPEN TO NEW CULTURES
As a humanitarian, Jolie is known for traveling across the globe, and with her bank account, she has the luxury of bringing her six children along for the ride! In fact, her kids are often her favorite travel companions as she continues to expose them to different countries across the globe.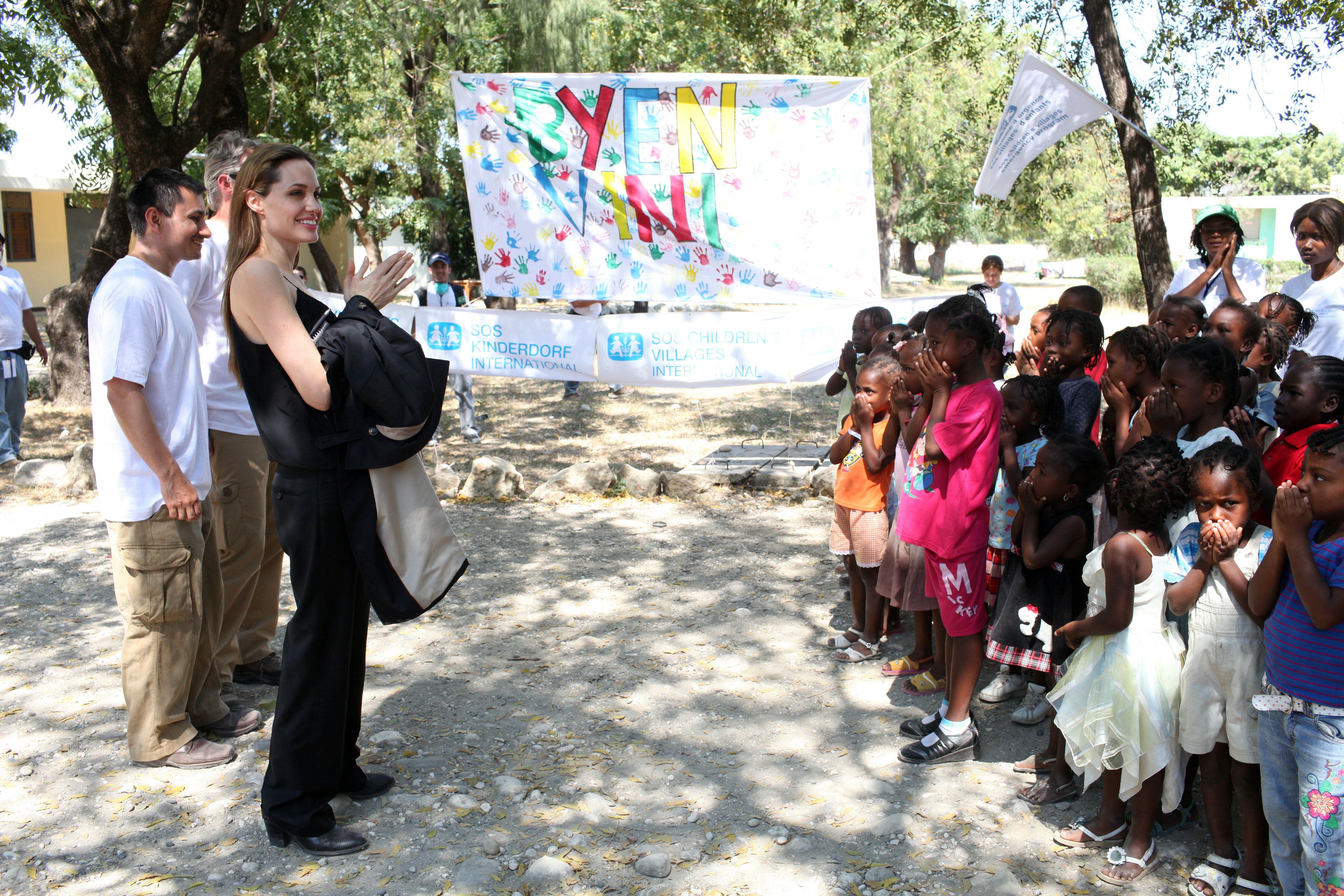 ---
The mom of six particularly enjoys exposing her children to different cultural experiences, given the fact that three of her children are adopted. Eighteen years ago, Jolie and Pitt adopted their first and eldest son Maddox from Cambodia when he's seven months old. Fast forward three years and Jolie and Pitt adopted their first daughter Zahara from Ethiopia.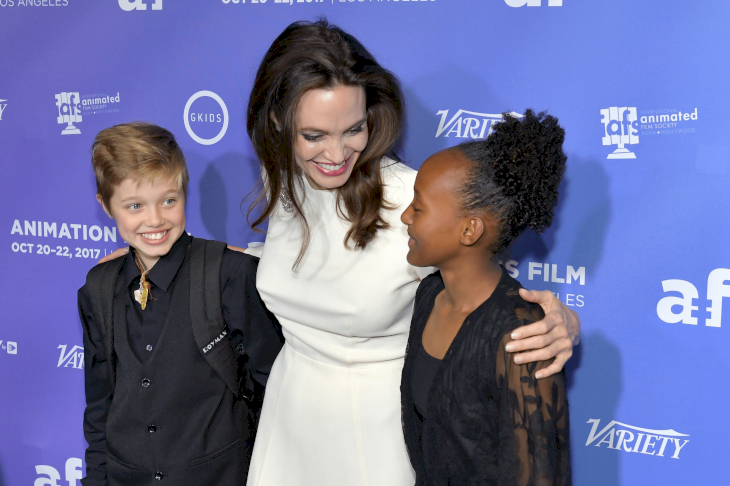 ---
Two years later, they adopted Pax from Vietnam. In Harper Bazaar's interview, Jolie said: "Adoption' and 'orphanage' are positive words in our home. With my adopted children, I can't speak of pregnancy, but I speak with much detail and love about the journey to find them and what it was like to look in their eyes for the first time."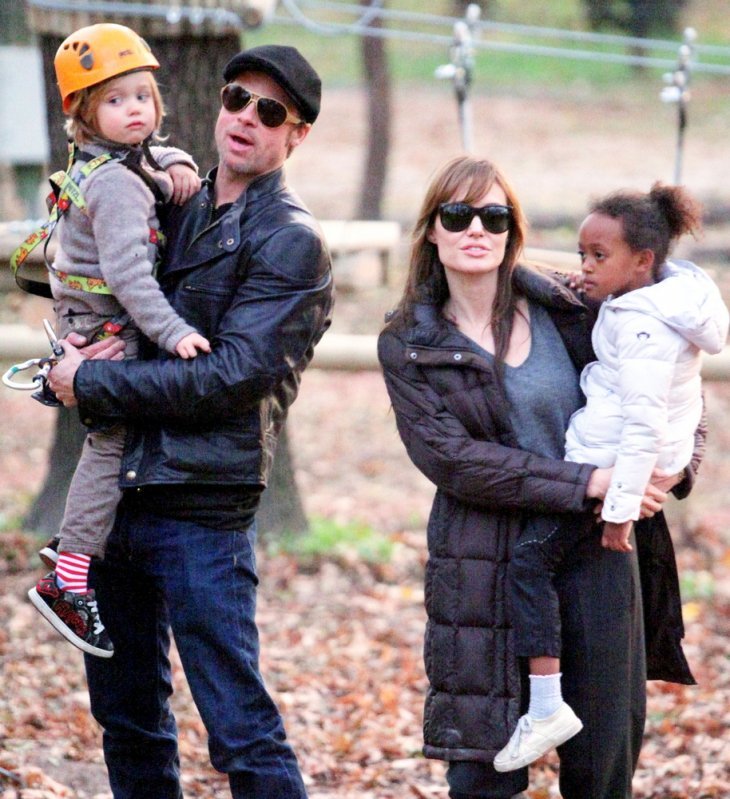 ---
Jolie also feels that it is important for her kids to connect with the places that they were born. This allows them to experience new cultures and heritages, ensuring that they aren't just rich financially but rich in cultural experiences too.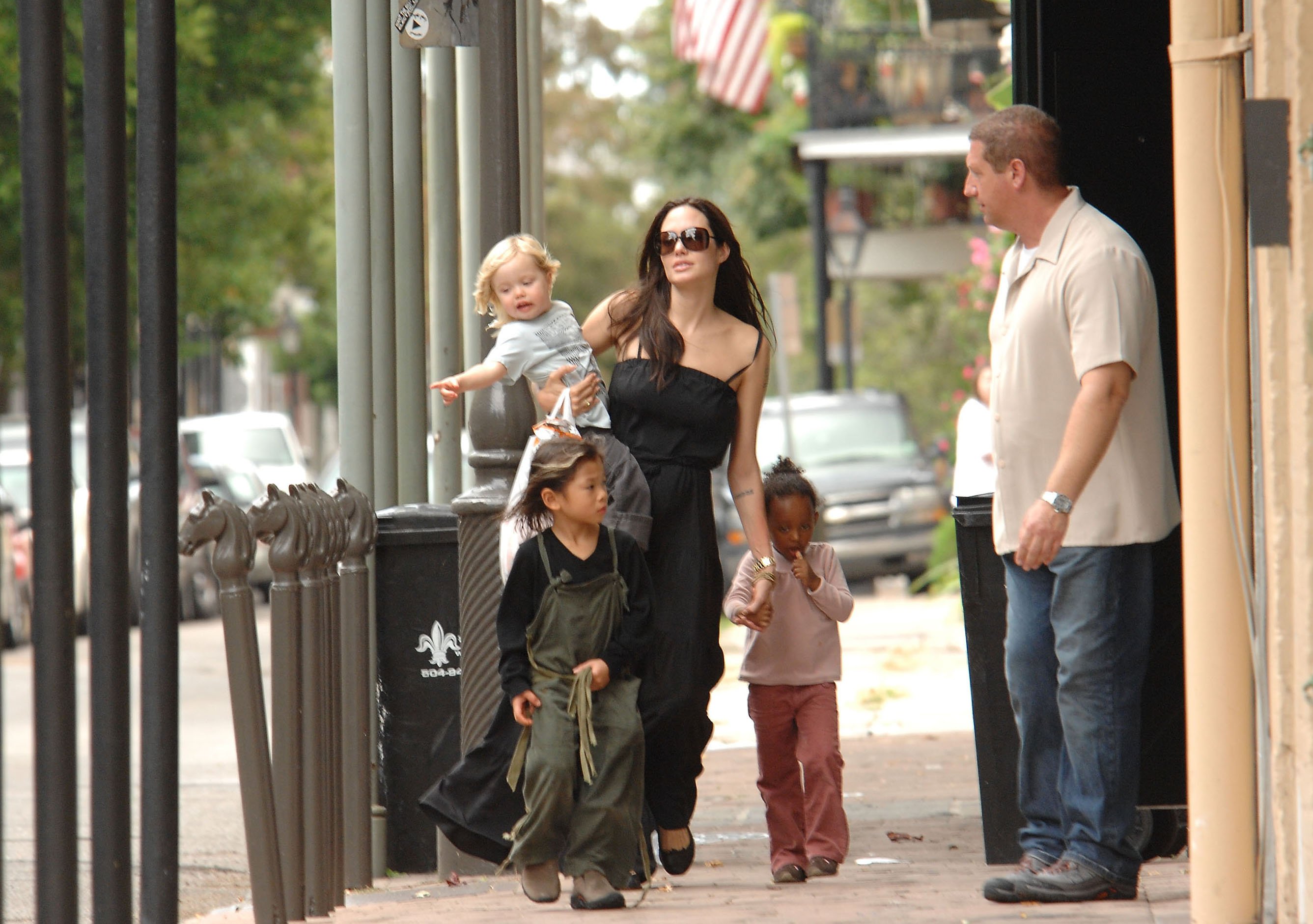 ---
6. LEARN NEW LANGUAGES
Since their family is known for their diverse cultural backgrounds, both Jolie and Pitt encourage their kids to explore and learn different languages. The kids have not shied away from trying out a number of different and diverse foreign languages.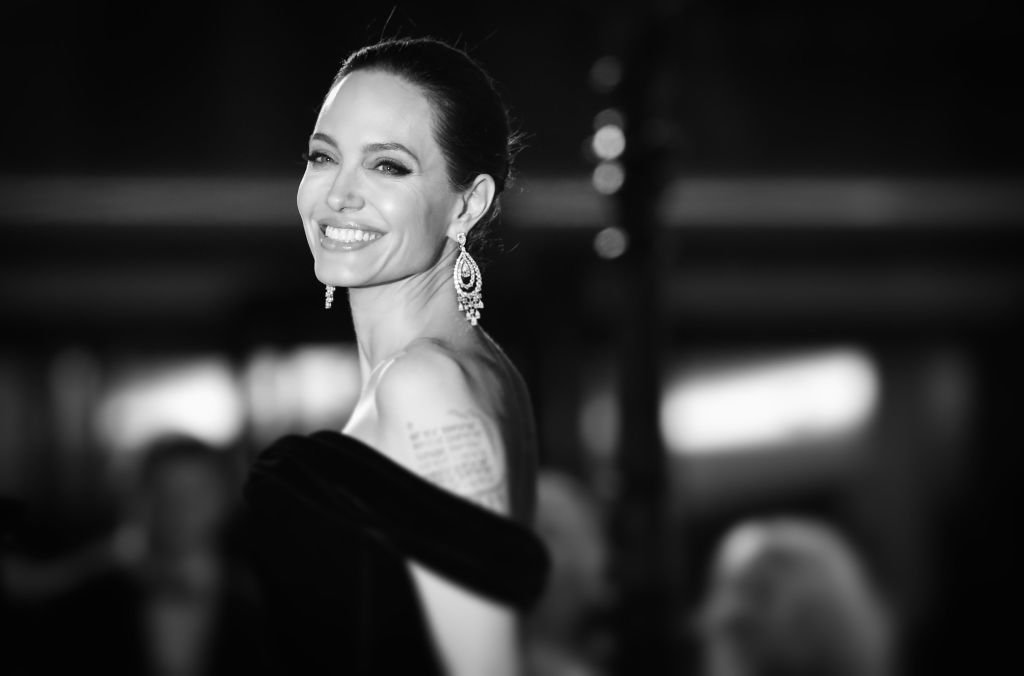 ---
In a segment on BBC Radio 4's Woman's Hour, Jolie said "I asked them what languages they wanted to learn and Shi is learning Khmai, which is a Cambodian language. Pax is focusing on Vietnamese, Mad has taken to German and Russian, Z is speaking French, Vivienne really wanted to learn Arabic, and Knox is learning sign language".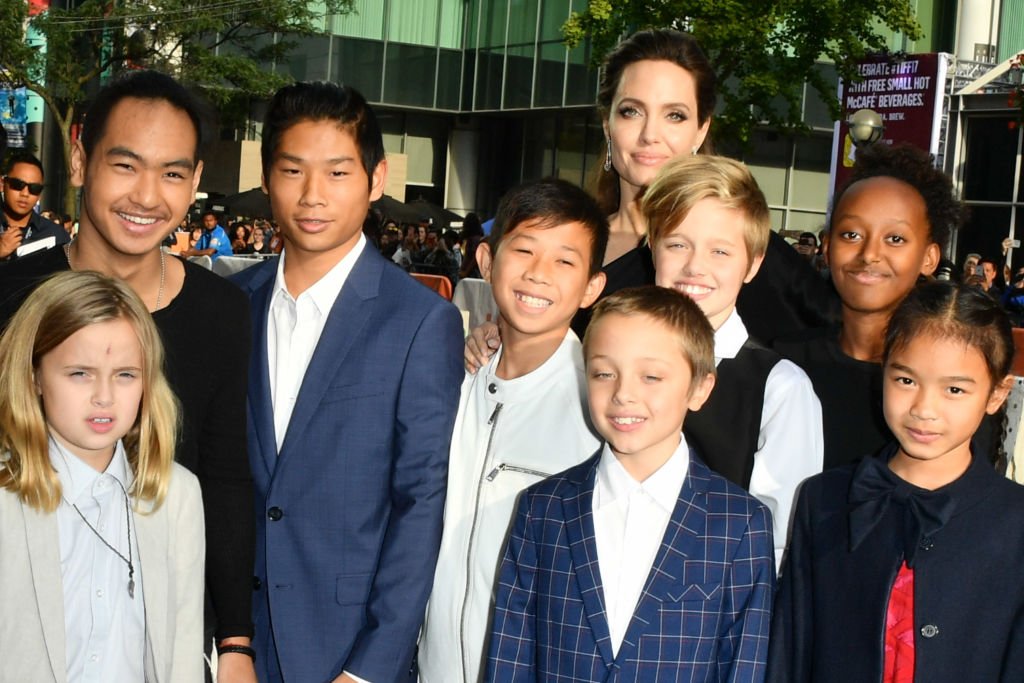 ---
5. GENDER NEUTRALITY IS ENCOURAGED
It is a known fact that at the Jolie-Pitt household, gender is never assigned at birth, and their first biological child, energetic fourteen-year-old Shiloh is a great example of their fluidity. In an interview with Vanity Fair, Angelina publicly announced that Shiloh wanted to be referred to as John since the age of two years old.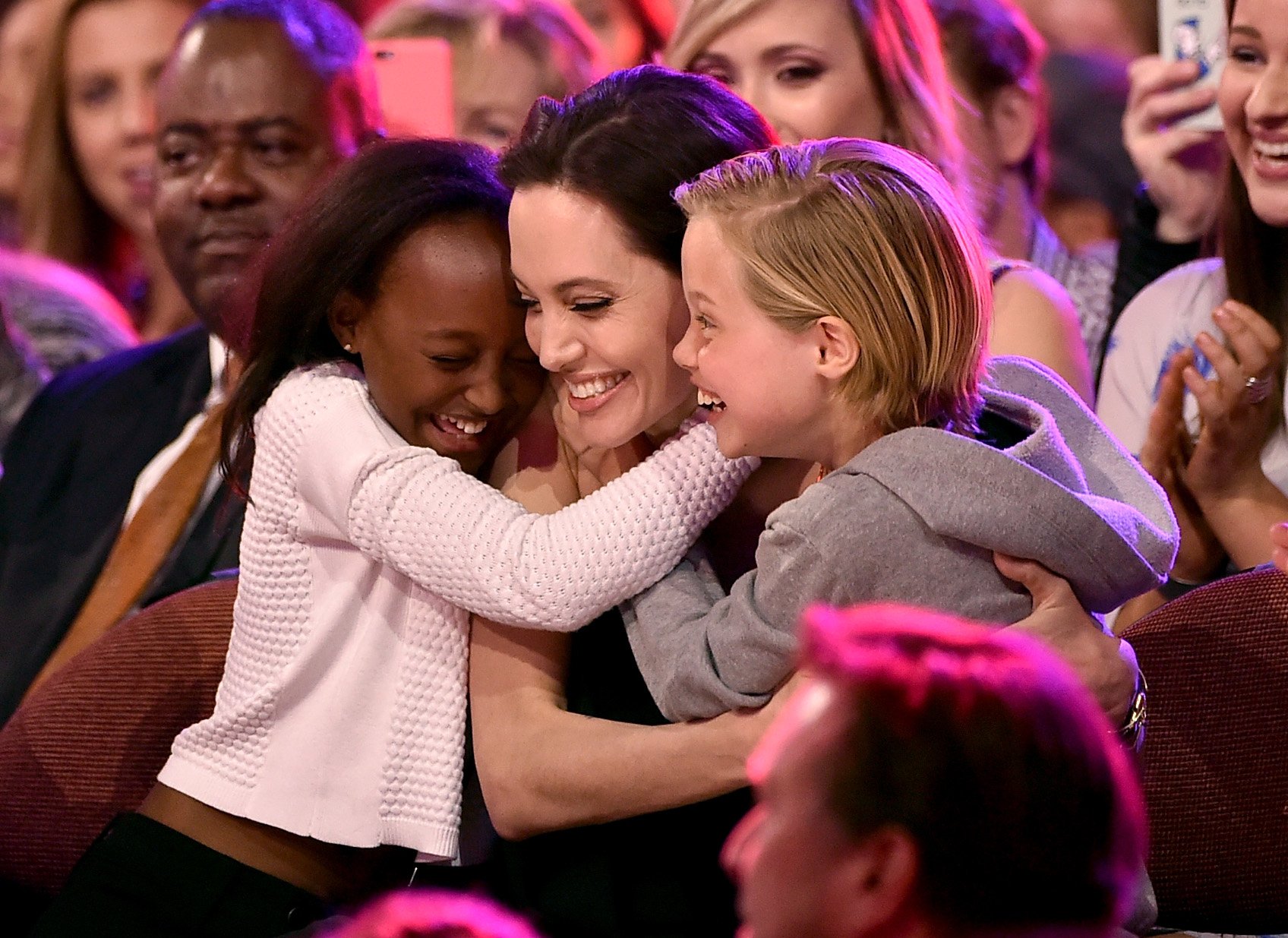 ---
When asked about Shiloh, Jolie was quoted saying: "She wants to be a boy. So, we had to cut her hair. She likes to wear boys' everything. She thinks she's one of the brothers." The family continues to embrace Shiloh's wishes to be referred to as 'John' and continue to abide by their parent's idea of honoring their true selves.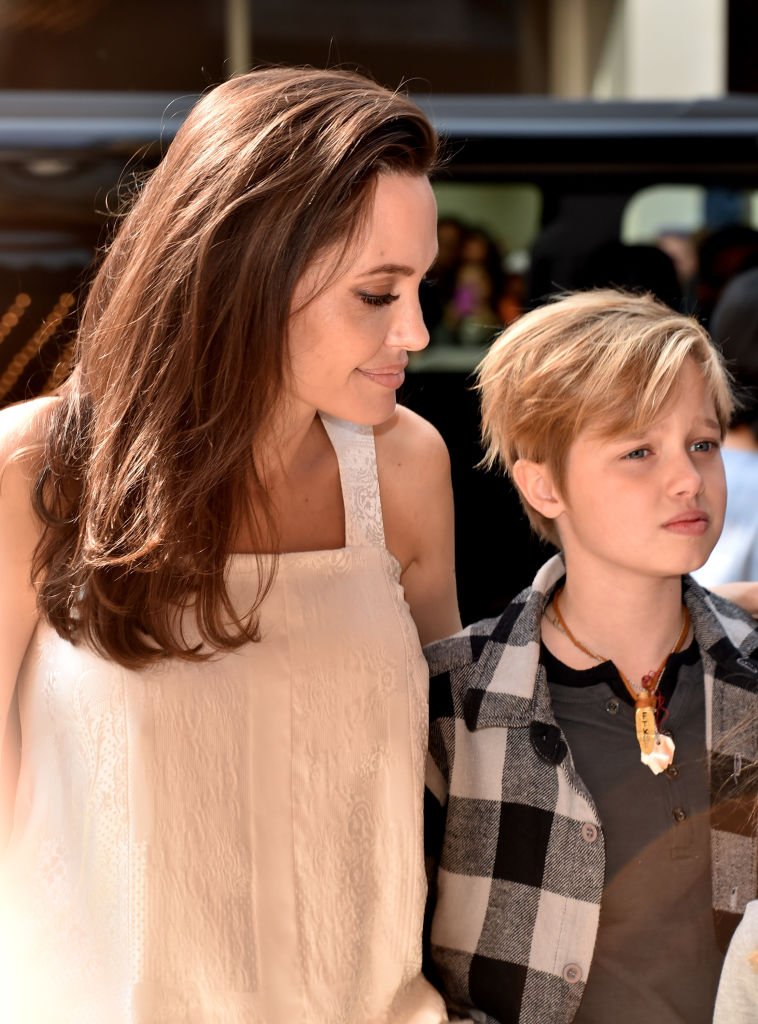 ---
4. NO RESEARCHING MOM AND DAD
While the Jolie-Pitt kids may have access to all of the best technology and strongest internet connection around, their screen times are always monitored. They are allowed to browse the internet, particularly because they are home-schooled, but their parents' names have been blocked from any Google search.
---
In an interview in Germany, Brad Pitt said:  "They can't Google their mom and dad. I don't want to make myself dependent on what other people think. "The kids have personal security teams that are dedicated to monitoring the kid's internet behavior for their own safety.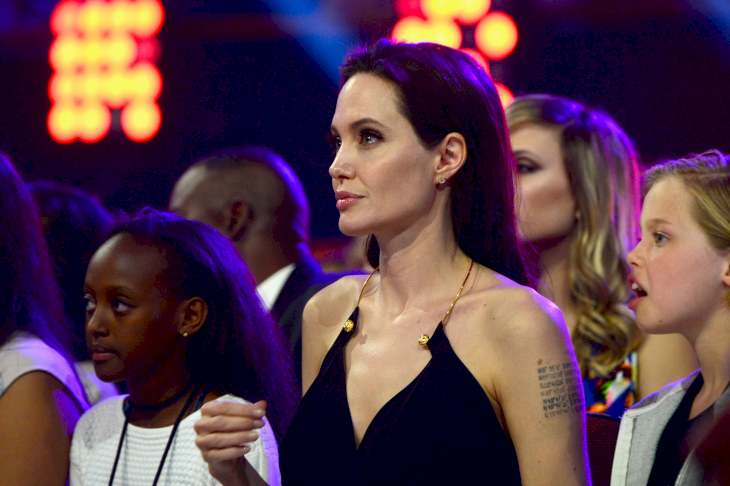 ---
Jolie mentioned that while she cannot stop them from using the internet she understands the dangers associated with the internet. Especially given her tumultuous relationship with global media, and has since vouched to continue to protect her children from all online dangers. So, whether it's social media or schoolwork – all internet activities that happen in their household are carefully watched.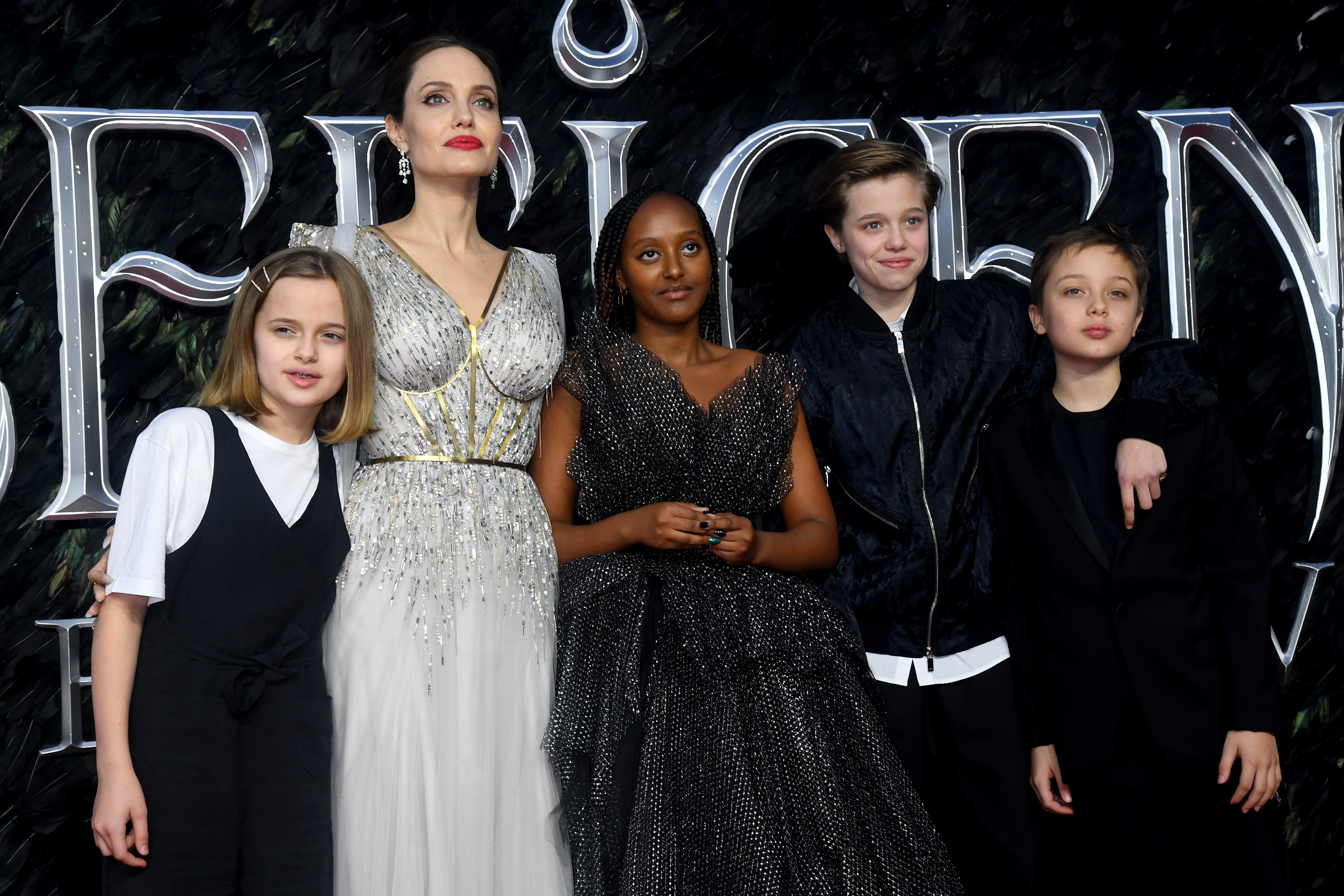 ---
3. TAKE PART IN HUMANITARIAN PROJECTS
It's clear that Jolie is looking to raise little humanitarians in her home as she continues to ensure that her kids understand the importance of giving back. As a goodwill ambassador, it is clear that she is looking to share her passions with her family as they follow their mother's humanitarian ways.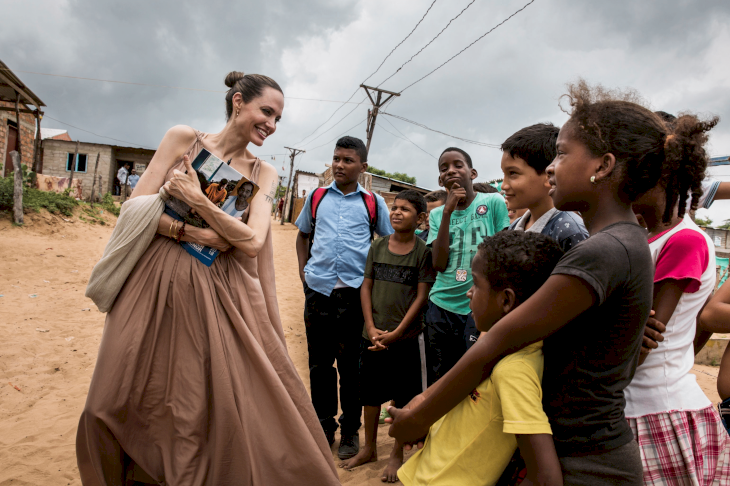 ---
Following in their mother's footsteps and echoing her ambassador instincts, Jolie has often brought the kids along on several trips. Three years ago, four of her children joined her for a mission with the United Nations Correspondents Associations Awards at Cipriani Wall Street.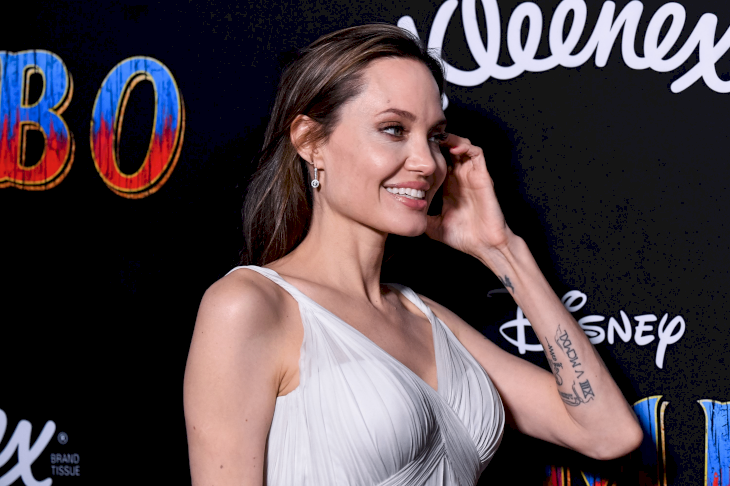 ---
On this trip, Jolie was honored as the 2017 UNCA Global Citizen of the year. Proving that even if you have it all in the world, you should always give back.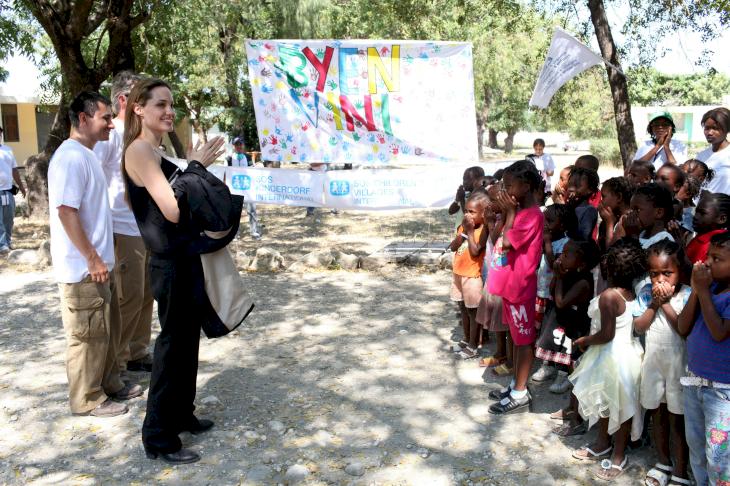 ---
2. NO ALCOHOL BEFORE THEY'RE 21
Both Jolie and Pitt have publicly shared their own personal struggles with substance abuse. But the couple has since turned over a new leaf, with both parents embracing a life of sobriety. The parents have therefore said to do all they can to ensure that their children never experience the pain associated with addiction.
---
Alcohol has even been banned from their home! Unlike many notorious celebrity kids, that are known for experimenting with various substances, the Jolie-Pitt kids are put under stern surveillance to ensure that they do not touch any substances until they are the age of 21.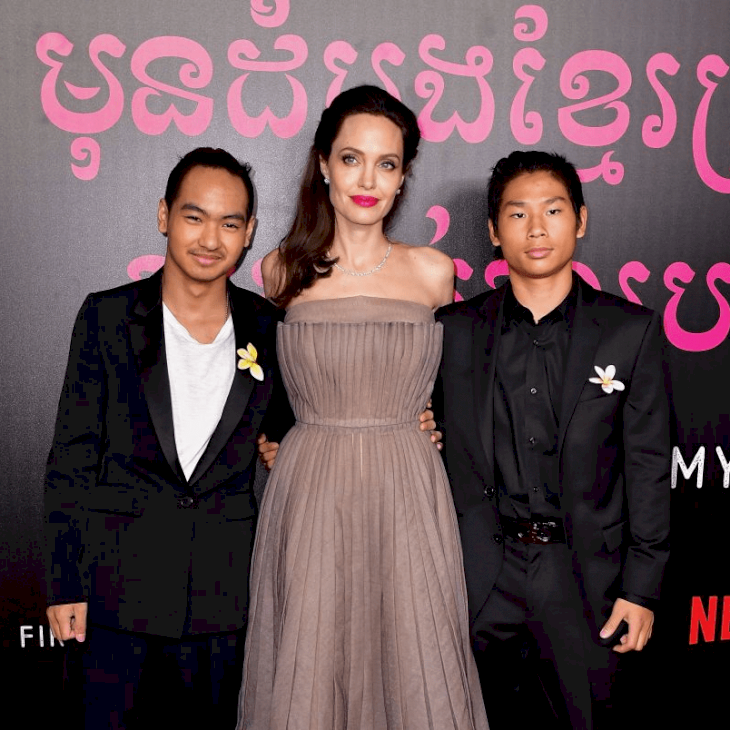 ---
Now, this may seem rather impossible given the status of their parents, but both Jolie and Pitt continue to add as much normality to their lives as possible. The tight-knit group often stick together – spending most of their time with one another.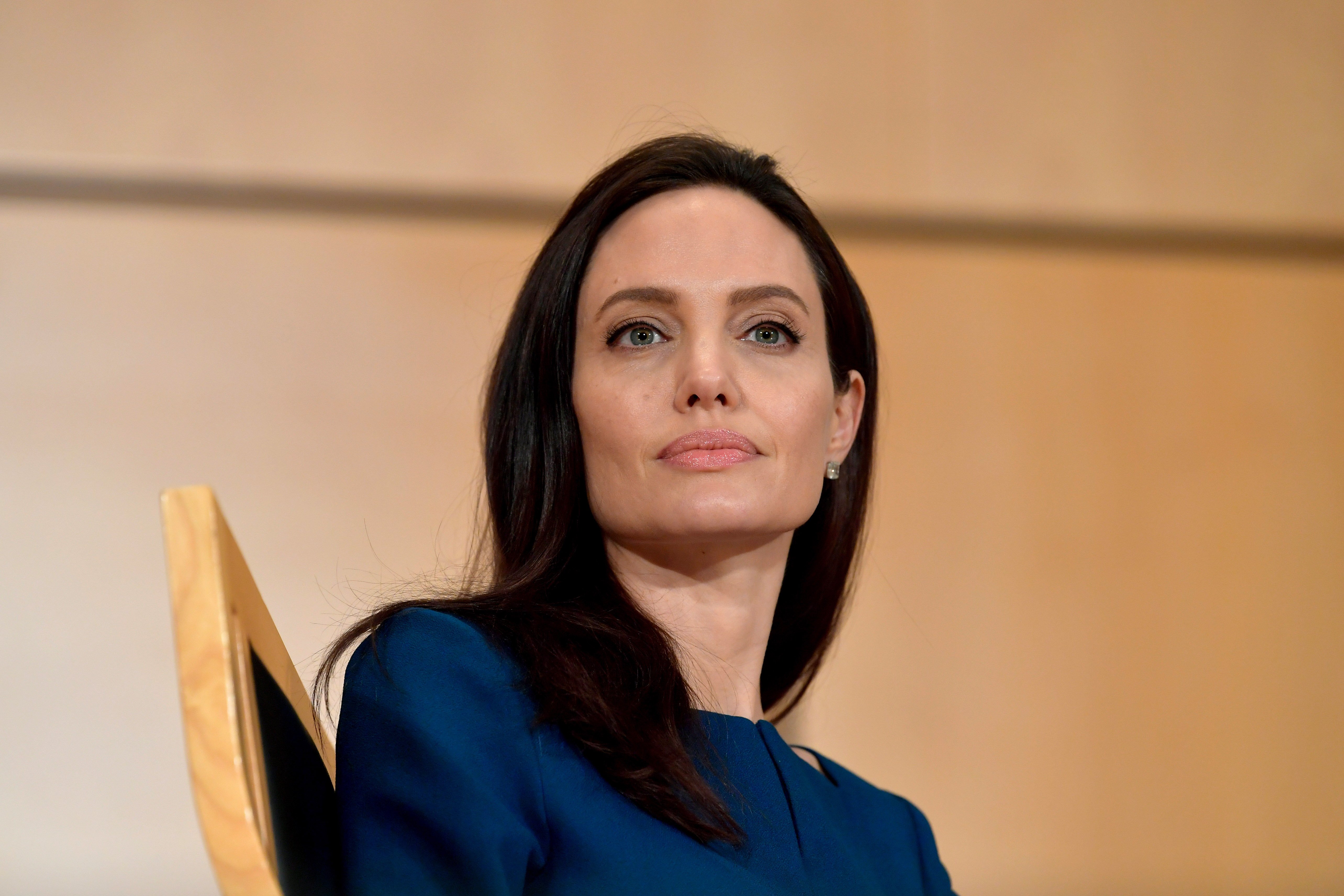 ---
Jolie has been said to try and keep their routines normal by embracing her homemaking abilities, cooking, and cleaning. According to insiders, the children are made aware of their wealth and who their parents are, but are often sheltered from media attention in order to protect their childhood experiences.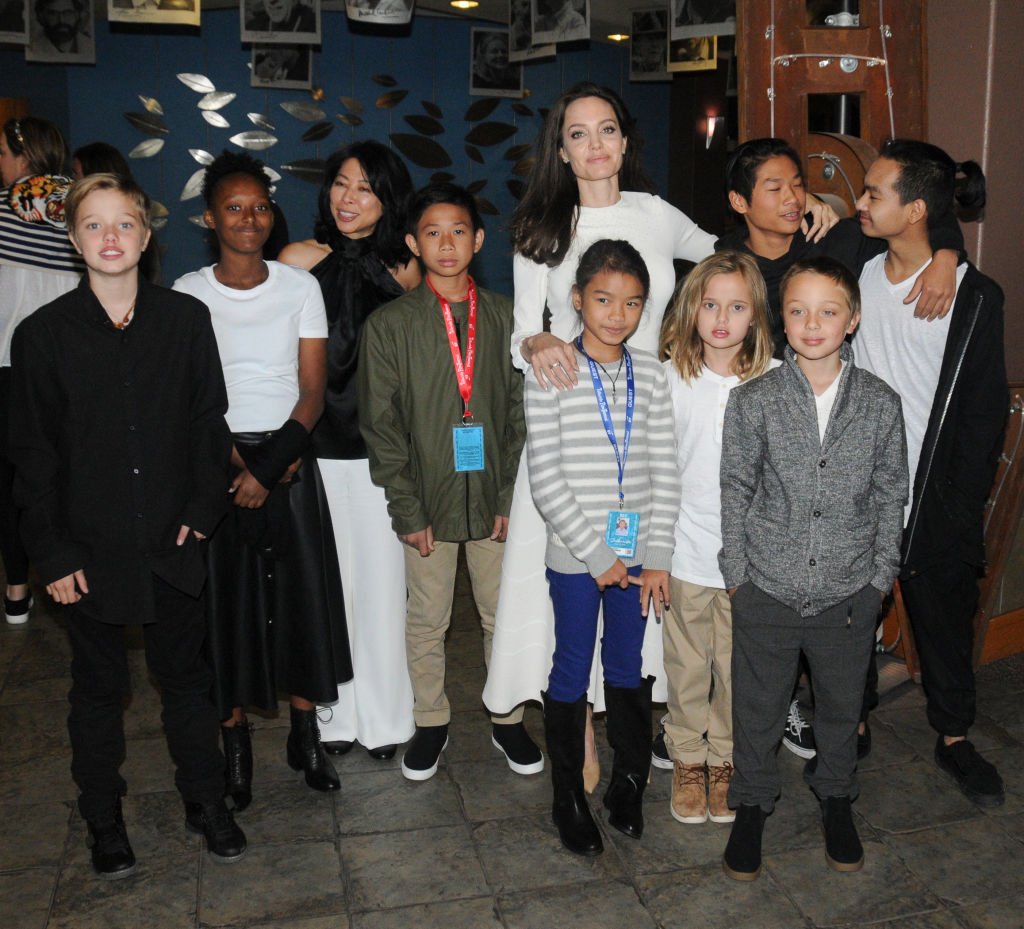 ---
1. FAMILY ALWAYS COMES FIRST
It is clear that no matter what, the family is always a priority. In fact, Jolie has been known to believe that family should always be your best friends. The often homebound family has also been said to rarely interact with other children their age. So much so that the kids rarely have other friends outside the six of them.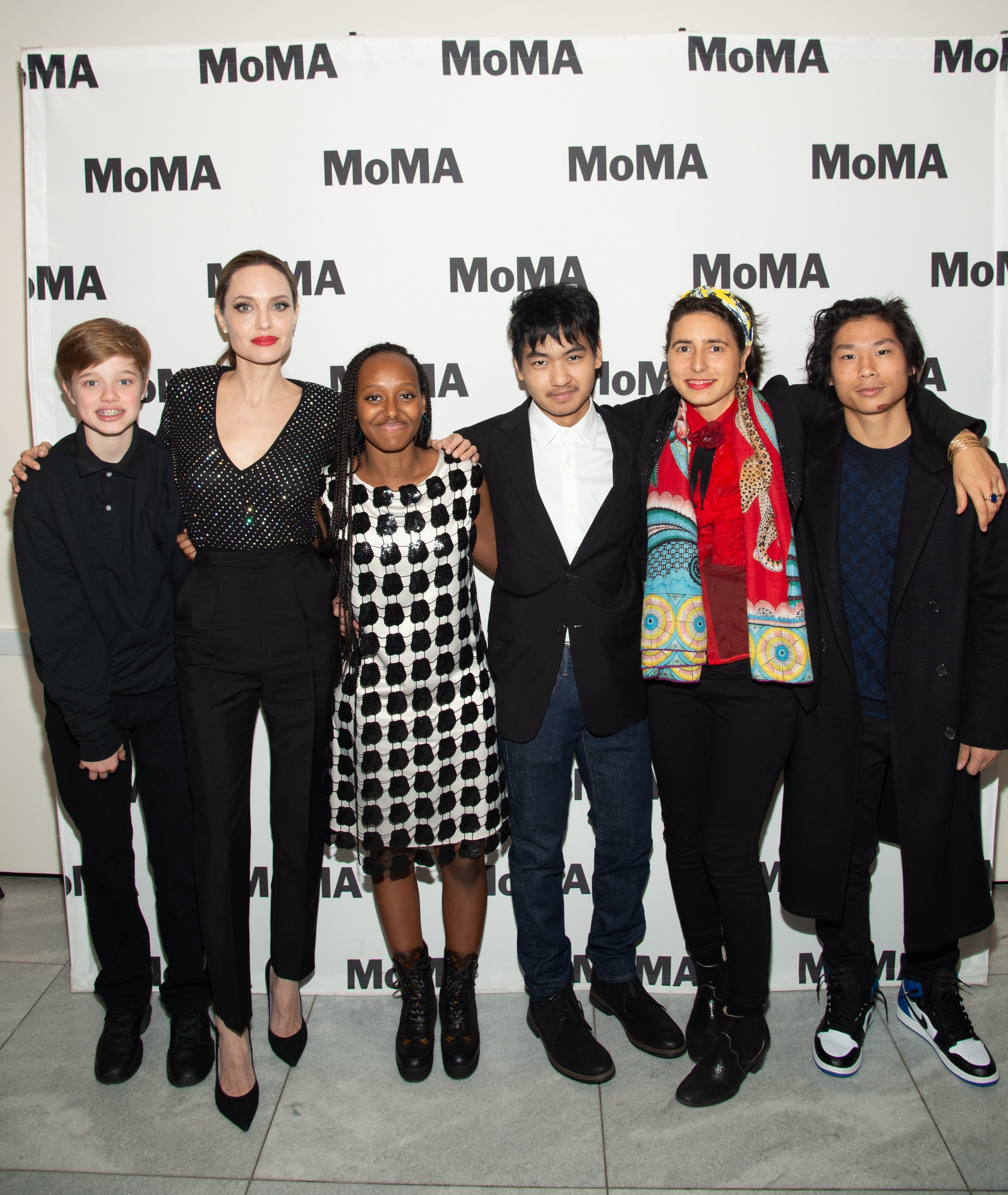 ---
Now, this is relatively expected as they continue to travel with their parents, remain home-schooled, and carry the status of children of Hollywood royalty. According to Jolie, her children are "the best friends she's ever had" and will continue to be the most important thing in her life. But even family can get a little sick of one another.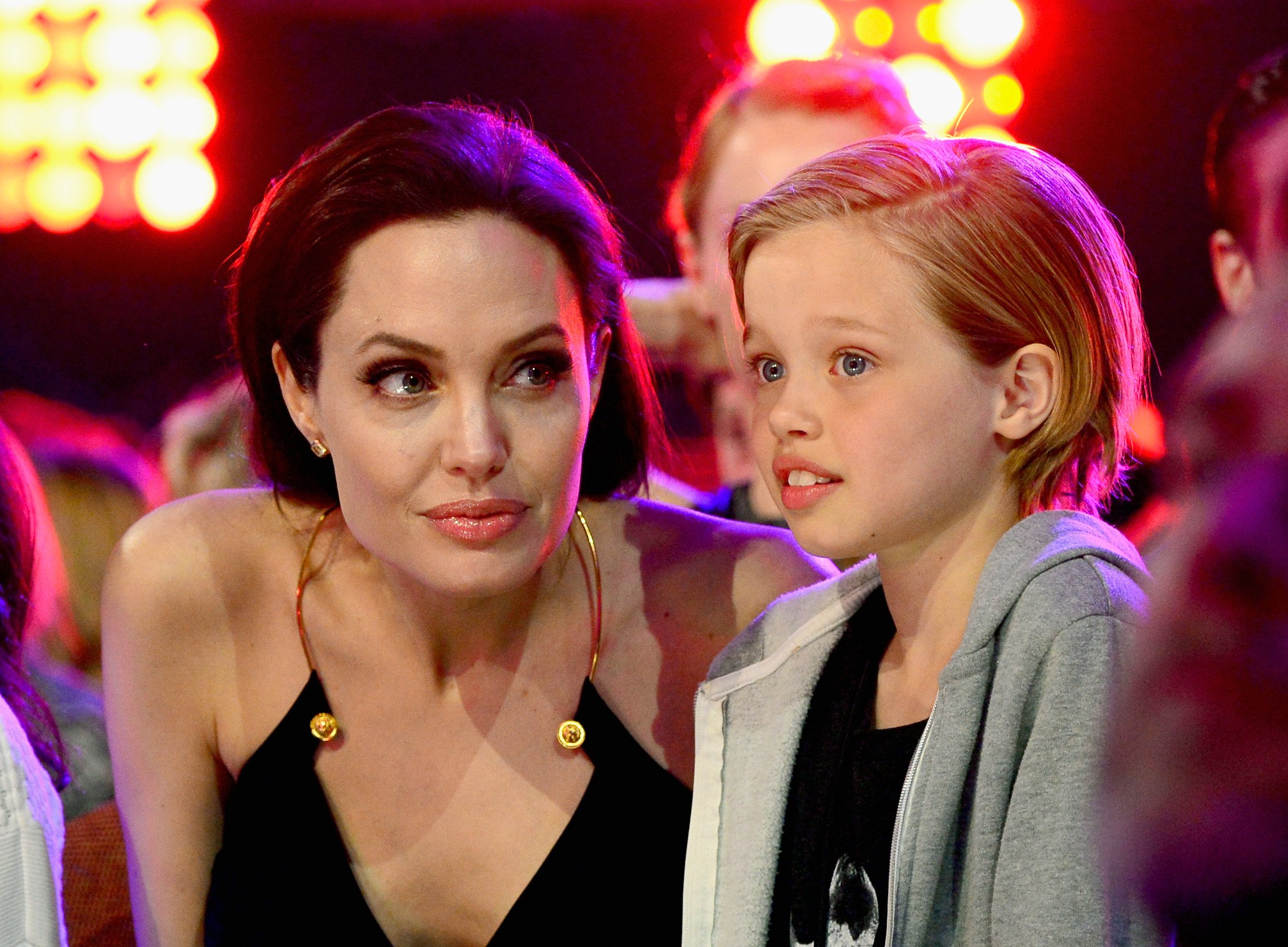 ---
Following a break from the public eye after split from Pitt, Jolie admitted that the kids are "itching to get out in the world again". She went on to say that "We have all been a bit in lockdown and going through some things. I think it would be good to get out there and play together."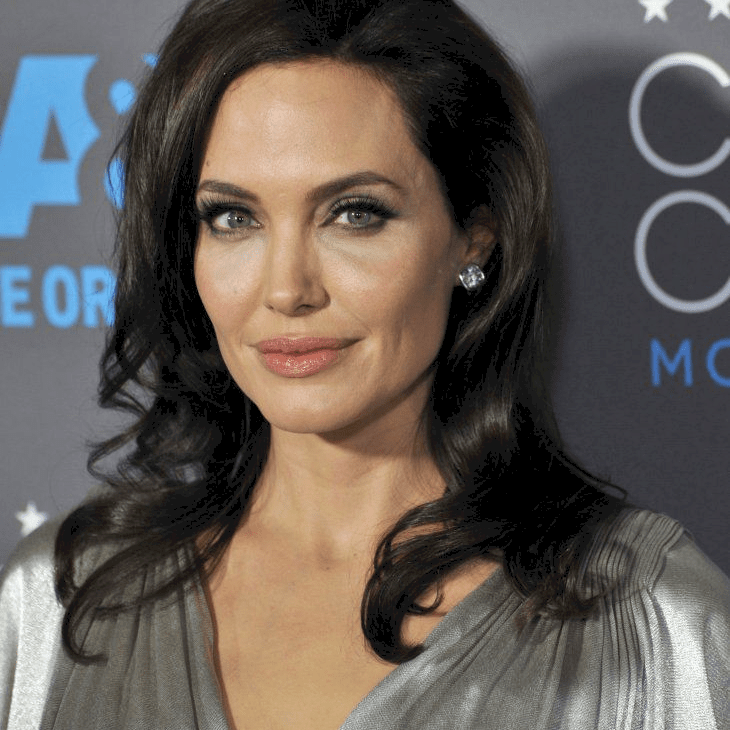 ---
For a family that is very far from a typical family set-up, it is just fitting for the house rules to be not so normal as well. Your mom may or may not agree with Angelina's way of raising her kids but it's her family. Her House. Her Children. Her rules.