43 Car Travel Hacks For Road Trip Survival
It's always a good time for a road trip! Whether you're traveling with your family, a group of friends, or riding solo, your journey on the open road has just gotten a lot sweeter! Why? Well, we're bringing you amazing car travel hacks guaranteed to turn your car into a road trip bliss. So all you have to do is sit back and enjoy the drive!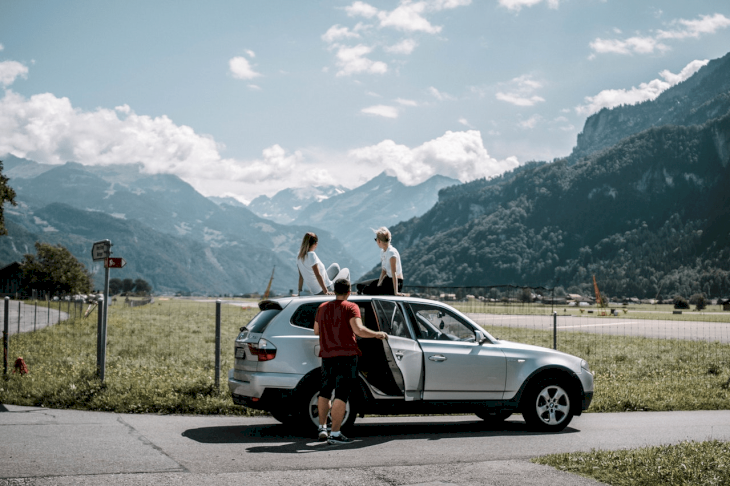 ---
1. USE GRIPPY STRIPS TO HOLD ESSENTIAL ITEMS 
If you don't have a phone holder or need someplace to grip your drinks, have no fear. Grippy strips are the perfect solution to your woes. Grip strips stick sunglasses, smartphones, pens, keys and so much more. Don't worry, there's no stubborn glue, it's all grip so you can easily remove it from surfaces. Perfect to help you create hands-free videos of your road trip too!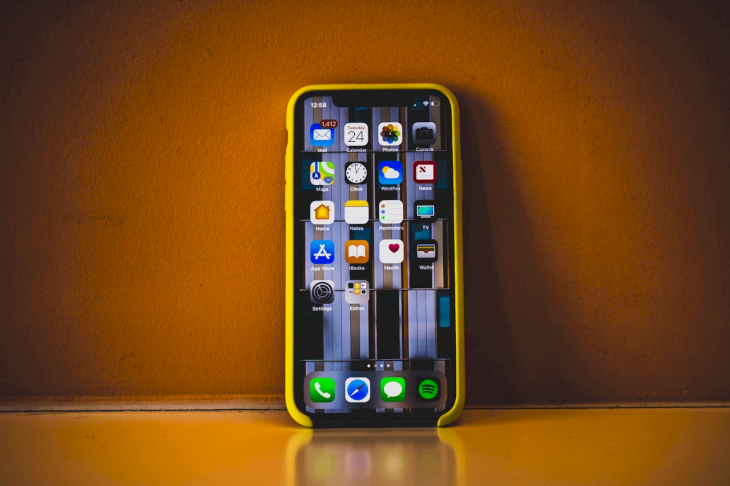 ---
2. FIND CHEAP GAS PRICES WITH APPS
While road trips are a great way to clear your mind and enjoy beautiful views, it can be daunting to even think about the gas prices that come with your journey. But the wonderful thing about the 21st century is the cool apps that help make life a little easier. There are apps that will help you find the cheapest gas on your route! Awesome isn't it?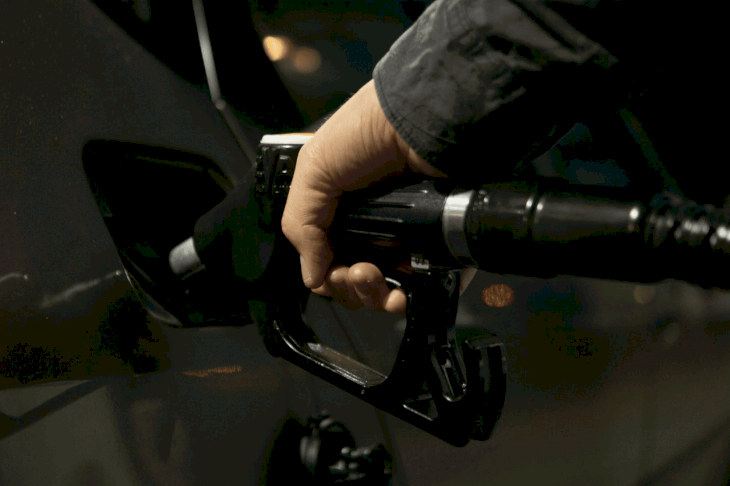 ---
3. DOWNLOAD A MONEY EXCHANGE APP TO EASILY SPLIT COSTS WITH YOUR FRIENDS 
If you're traveling with a group this hack will definitely come in handy. Splitting costs like gas, tolls, and food doesn't have to complicated. There are plenty of apps available that will help you share, split, and receive payments with ease. Try it out, it's simple, easy, and safe.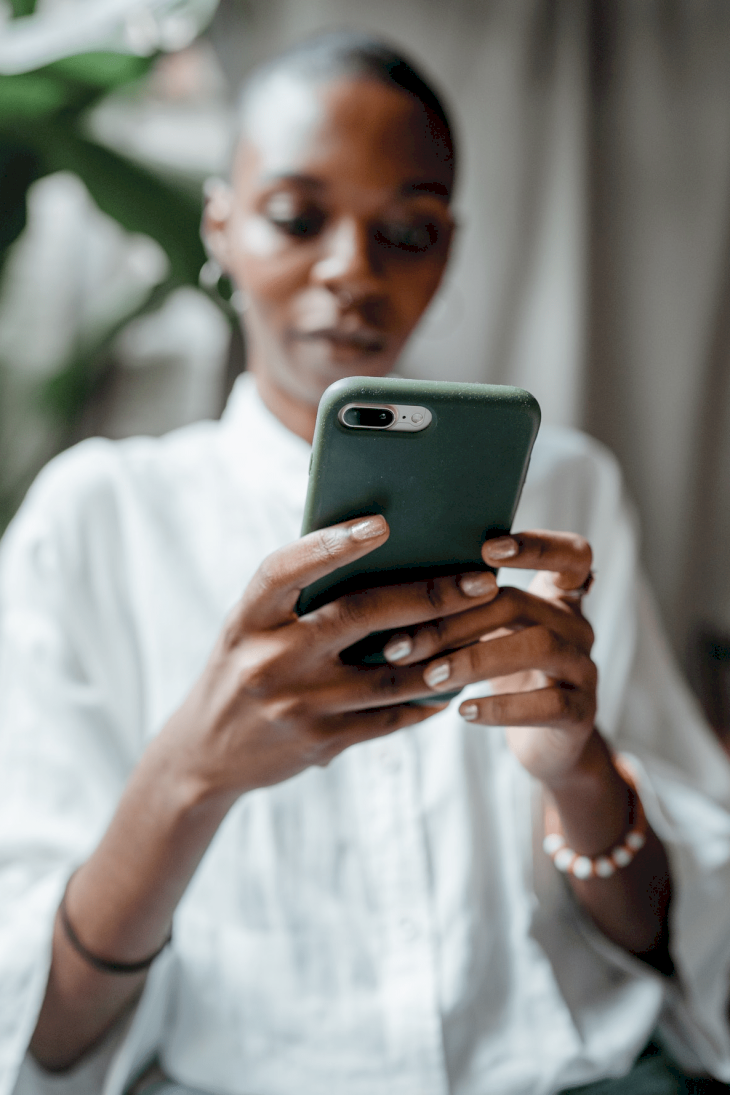 ---
4. DROP A PIN ON YOUR MAP APP WHEN TAKING A PIT STOP IN AN UNFAMILIAR AREA 
How many times have you parked your car and popped out to the store, only to come back totally dazed and confused about where you parked it? It happens to the best of us but for you, it comes to an end today. Just drop a pin in your map app and once you come back from your pit stop, it'll be way easier to find your car, especially when you're in an unfamiliar city.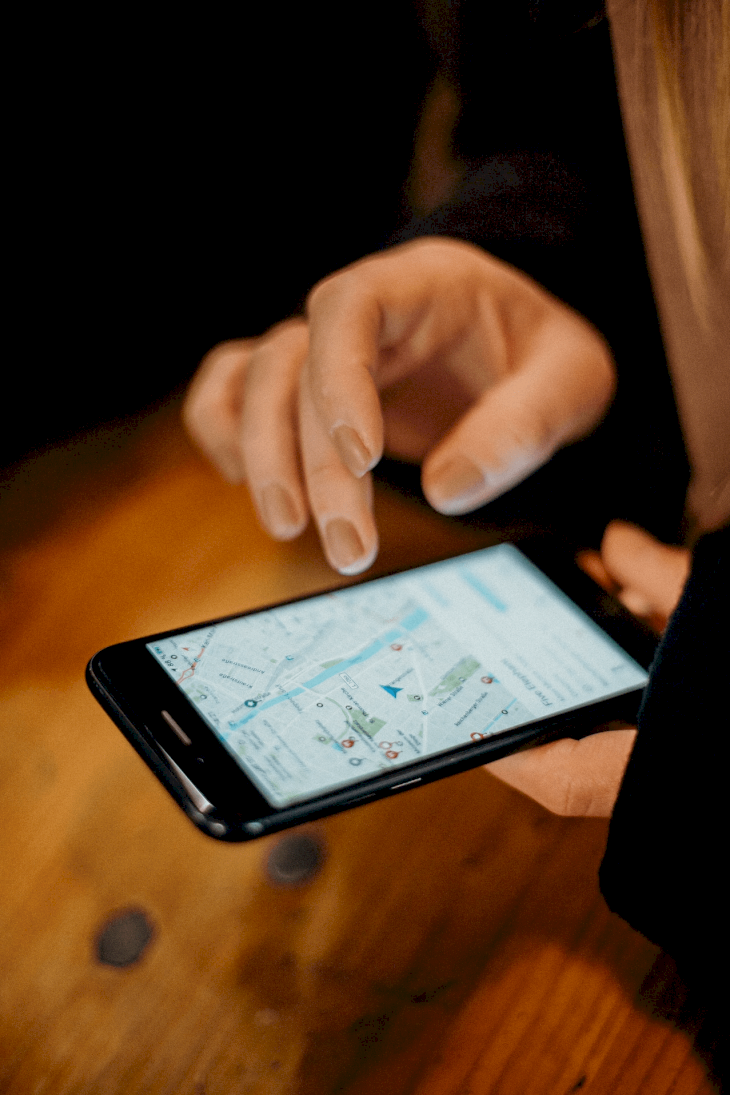 ---
5. SAVE GOOGLE MAPS FOR OFFLINE USE FOR OUT OF COVERAGE AREAS 
Car traveling through long distances means that you will probably lose coverage. Avoid getting caught out in the middle of nowhere with no GPS by saving your Google Maps. This will ensure that you have access to your map when you are offline.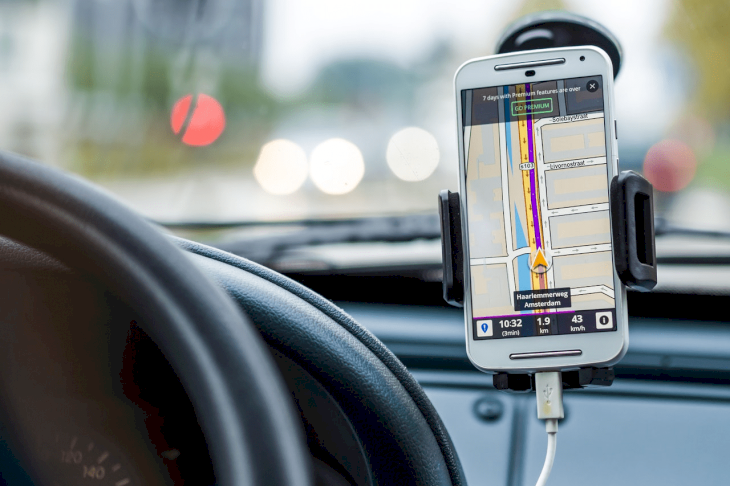 ---
6. INVEST IN A PERSONAL FRIDGE TO KEEP YOUR DRINKS AND SNACKS COOL
For the hot summer days on the road, it's a great idea to get yourself a small personal fridge to place in your car for long-distance trips. As you may know, your drinks and snacks can put a damper on things if they've been exposed to too much heat. There's nothing quite like a cool beverage on a road trip!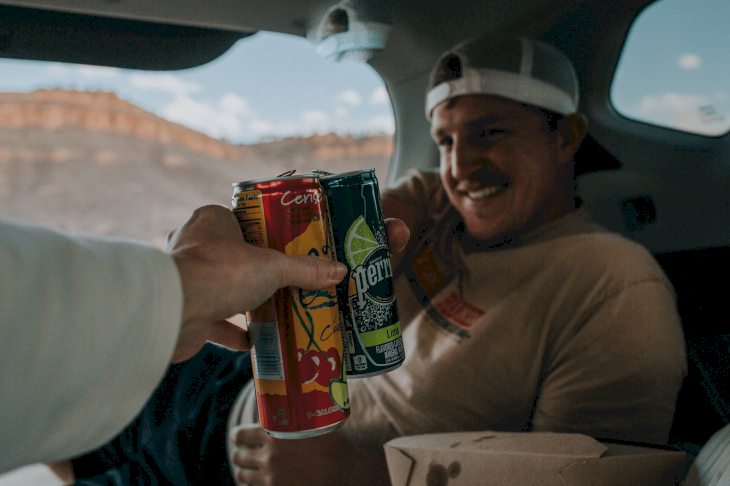 ---
7. CREATE A DIY PHONE OR GPS HOLDER 
You don't need to spend a lot of money on a phone or GPS holder when you can just make it yourself with a rubber band and a binder clip. All you have to do is wrap the rubber around the binder clip to help keep it open and then stick it into the A/C condenser so that it can hold your gadget up. 
---
8. CREATE A MAKESHIFT TV 
Sadly, we can't all afford a car with installed TV monitors but DIY hacks are a great way to achieve any luxury. In this case, you can hang your iPad off of your sun visor to create the effect of a TV monitor. There you have it, you can catch up on your favorite show as you travel.  
---
9. USE HAND SANITIZER TO CLEAR ICEY DOORS 
2020 made hand sanitizer more popular than ever but it's actually useful in other ways. For the cold travel days, icey doors can get stubborn and stall your road-tripping pleasure so to make things easier, just apply some sanitizer on your door to help remove the ice.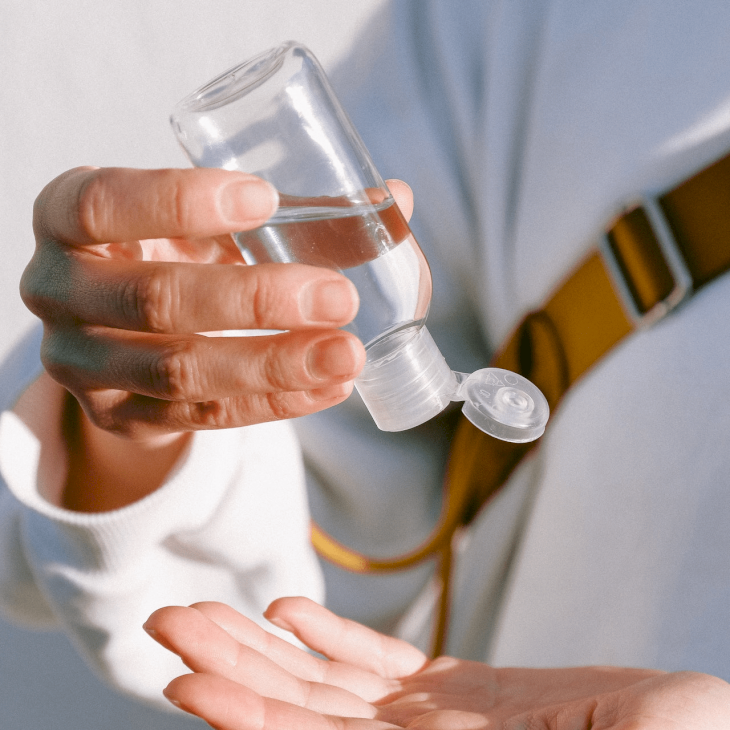 ---
10. KEEP A PLUNGER AROUND TO HELP YOU WITH CAR DENTS 
An unexpected car dent will leave you feeling miserable in the middle of a fun-filled road trip. To avoid the blues, keep a plunger with you just in case something happens. You can easily pull the dent out with the handy tool. Cool right?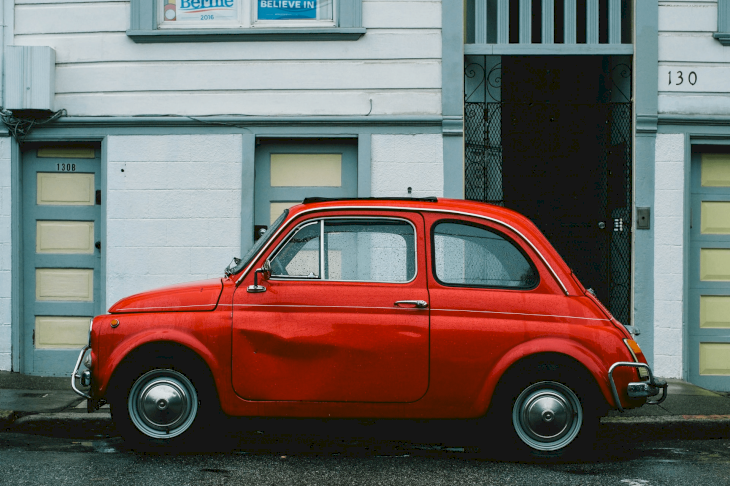 ---
11. CREATE A DIY TRASH BOX 
A long road trip usually means there will be a lot of trash in the car. To help you clean up the mess, we've found a solution. You can use a plastic cereal container that has a lid as your trash box. Line it with a grocery bag so you are prepared for any unexpected leaks.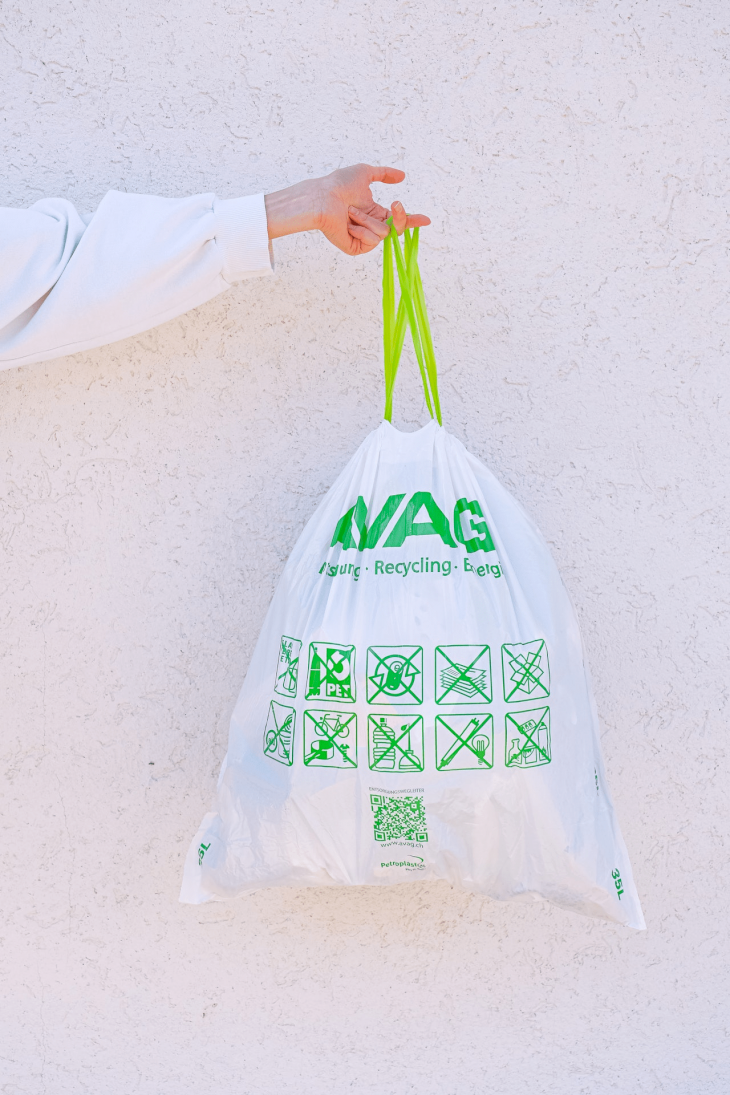 ---
12. ALWAYS PACK AN EMERGENCY KIT 
This is a very important tip as anything can happen so you must be prepared. Make sure you pack everything that your family or friends might need, some of the obvious things you should include are: band-aids, antibiotic ointment aspirin, hand sanitizer, instant ice packs, tweezers, headache medication, and allergy medication.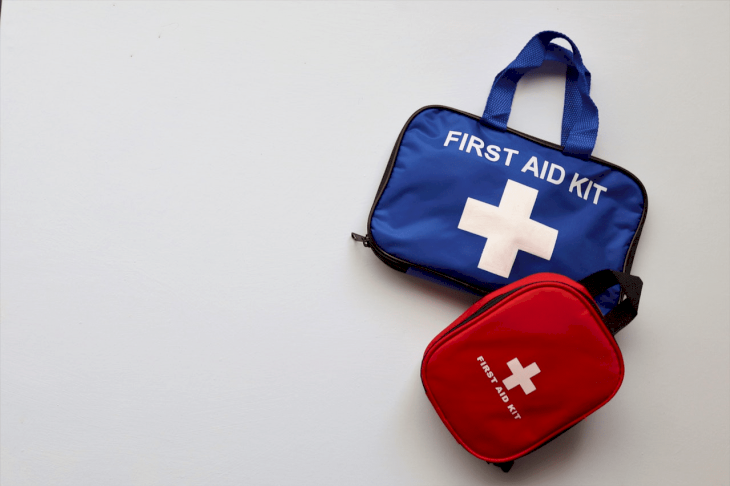 ---
13. PREPARE A CAR EMERGENCY KIT 
Just in case you run into a car emergency, it's smart to pack a kit for any tools you might need to get you through it. These include a flashlight, a jack, and jumper cables. Hopefully, you won't need to use any of these kits but it certainly makes life easier when you have them.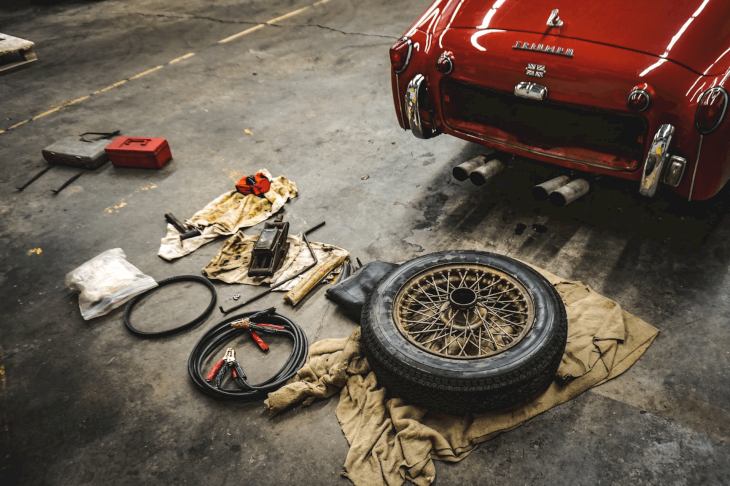 ---
14. DIY HANDBAG HOLDERS 
Keeping your handbags and other essential items within reach by using carabiners as hooks for your handbags, umbrellas, and other items. It helps keep things organized and easily accessible. Not to mention that it goes quite easy on your pockets too.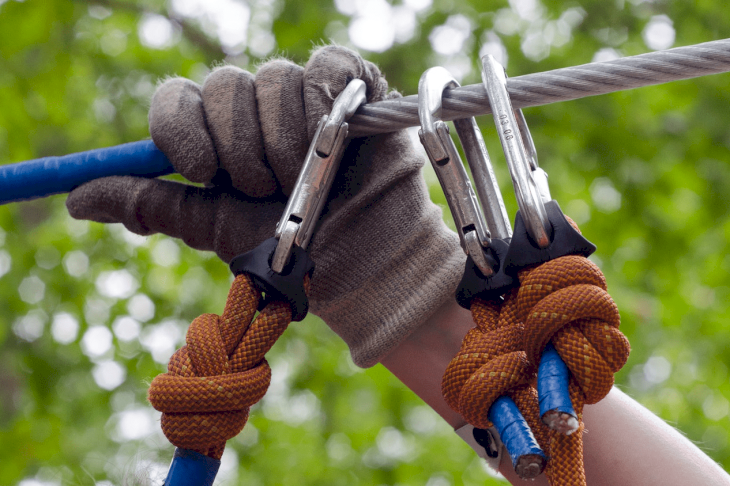 ---
15. ROLL UP A TOWEL FOR LUMBER SUPPORT 
Long hours on the road can be strenuous on the body. If you need some head and neck support, just roll up a towel or a t-shirt and place between your seat and body. A quick and easy hack to give you the right comfortability for a long journey.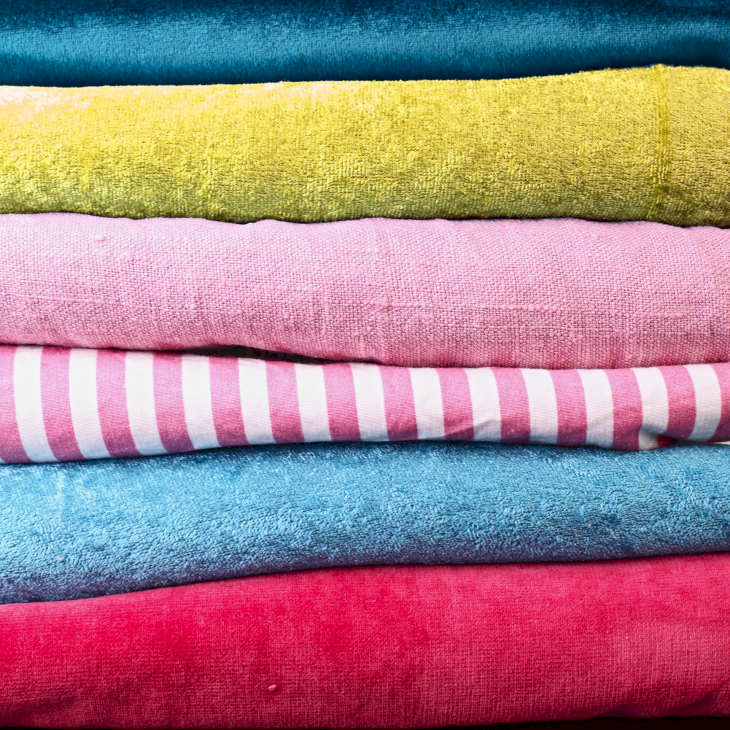 ---
16. DOWNLOAD A PODCAST OR AUDIOBOOK BEFORE YOUR TRIP
Sometimes the radio isn't good enough for entertainment so before you head off onto the open road, download some of your favorite podcasts or audiobook to keep you entertained. It's not a good idea to play them using your cell service as you may go through connectivity issues during your travel.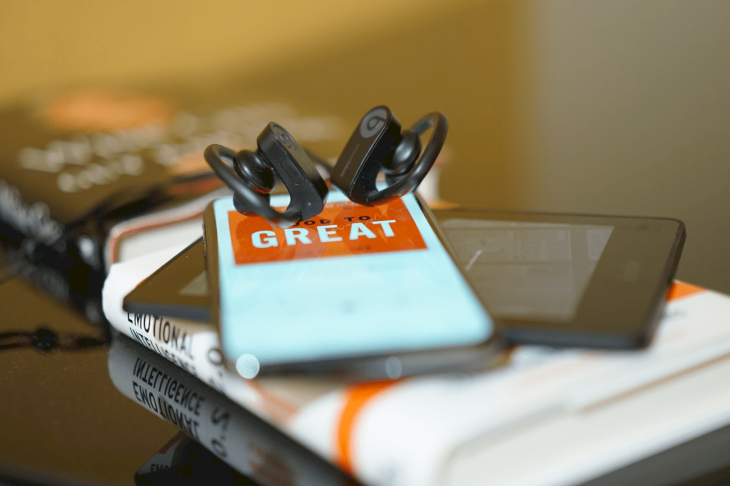 ---
17. BRING A MULTI-CHARGER WHEN TRAVELING AS A GROUP
There's nothing being on the road with your cell phone battery on low. What's worse is traveling with a group whose batteries are running low. Avoid the battle over a charger by packing a multi-charger where everyone can recharge at the same time.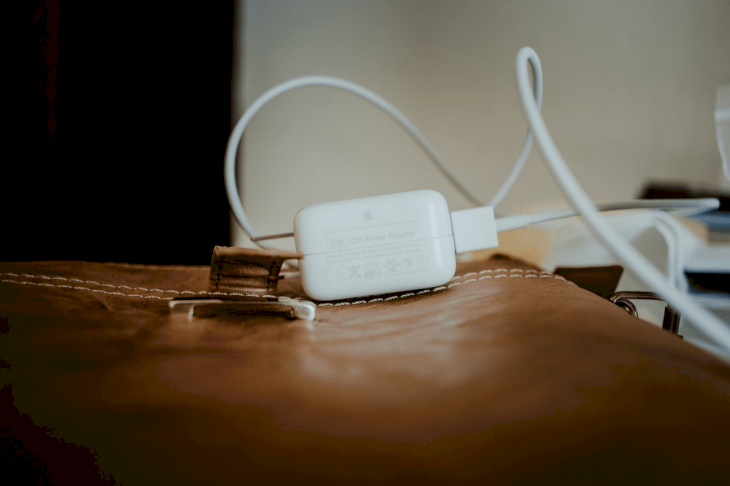 ---
18. USE AN ORGANISER TO PACK YOUR CLOTHES 
Multiple suitcases tend to take up a whole lot of useful space, why not pack your items into plastic drawers to ease any hassle? It's more organized and helps you move your luggage conveniently throughout your trip. You should definitely try it out!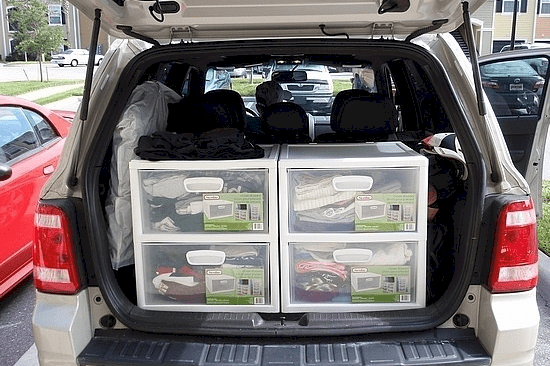 ---
19. IF YOU CAN'T FIND YOUR CAR IN A PARKING LOT, HOLD YOUR KEY TO YOUR CHIN TO BOOST THE SIGNAL 
As ridiculous as it sounds, but holding your key to your chin will actually extend the range of the device, it may even cause your car to light up, making it easier for you to locate it. No need to be skeptical, actual physicists have actually done experiments on this to prove it's true.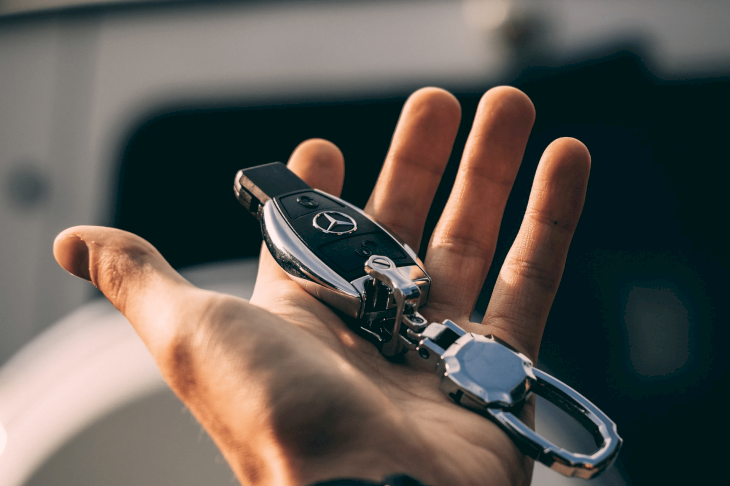 ---
20. HIDE A KEY UNDER YOUR CAR WITH A MAGNETIC KEY HOLDER 
If you ever need a place to hide a key, underneath your car may be a good place to hide it. Just get yourself a magnetic key holder from a convenience store to put the key someplace under the car. And there you have it, a really good hiding spot!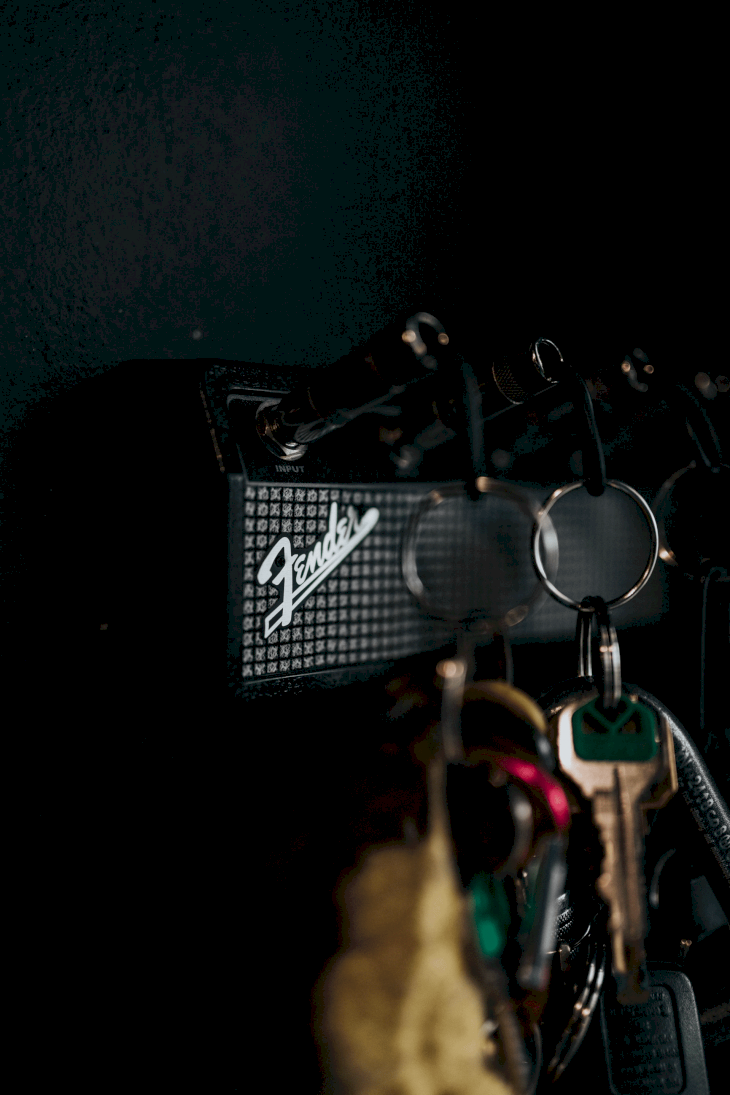 ---
21. USE A SHOE ORGANIZER TO STORE KIDS ITEMS 
If you're traveling with children, it can get messy and disorganized and that can stress you out. You can avoid all this if you simply pack all the toys and kid games in shoe organizers. Hang it off the back of the front seats. It's simple and effective.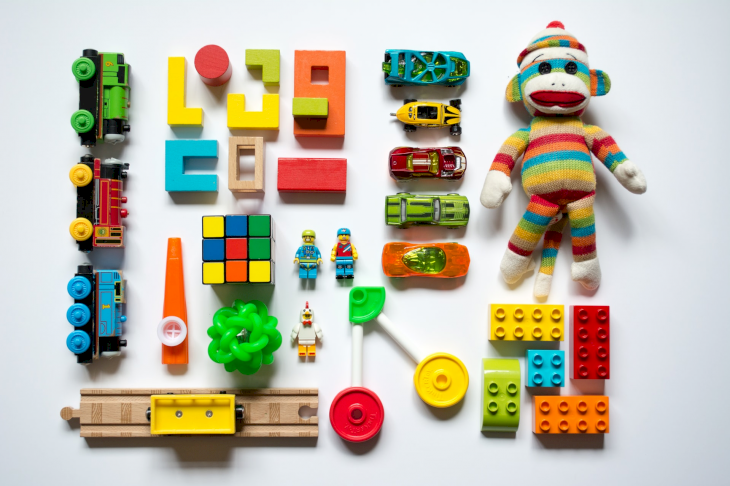 ---
22. USE A SHOWER CADDY TO STORE YOUR FOOD 
If you're traveling with children, they might want to grab a quick bite to eat. Shower caddies are an awesome way to store your meals so the food doesn't end up all over the floor and mess up your seats. You can also use shower caddies to store books and games.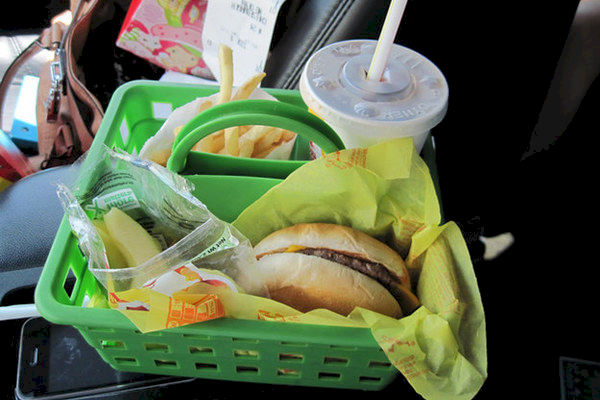 ---
23. PACK A BAG WITH UTENSILS 
When car traveling, we tend to forget all the little essential items that we take for granted. For instance, while you're eating on the road, you might need a knife, fork, and napkins at some point. By packing them into a zip lock bag, you won't run into any inconveniences. It's also a good idea to pack some salt and pepper just in case.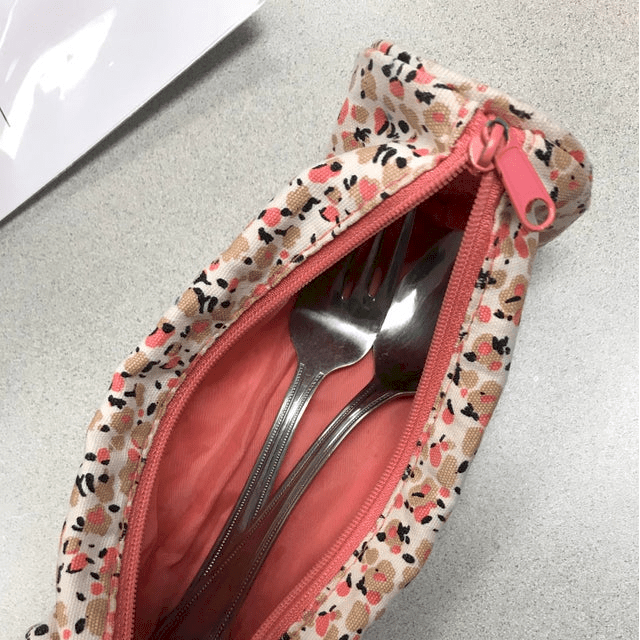 ---
24. MAKE UP YOUR OWN ROAD GAMES 
When conversations die out, it doesn't mean you should sit in silence. It's always fun unlocking your inner child by getting creative to pass time. You could play a round of "I Spy" or create your own unique game. Or even recast your favorite movie and act it out with your travel companions.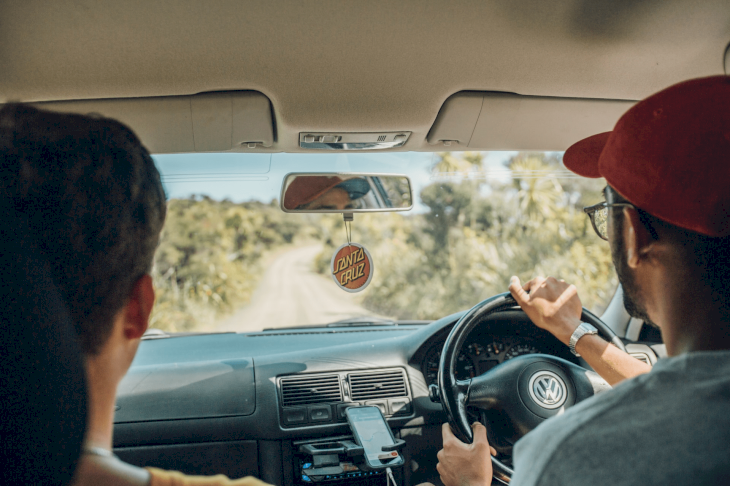 ---
25. ALWAYS BRING A SPARE KEY 
This hack might come across as pretty obvious but many people have fallen into the trap of forgetting to bring their spare keys and suffered the consequences. So, to stay on the safe side, bring the spare with you. Also, remember to put it somewhere safe.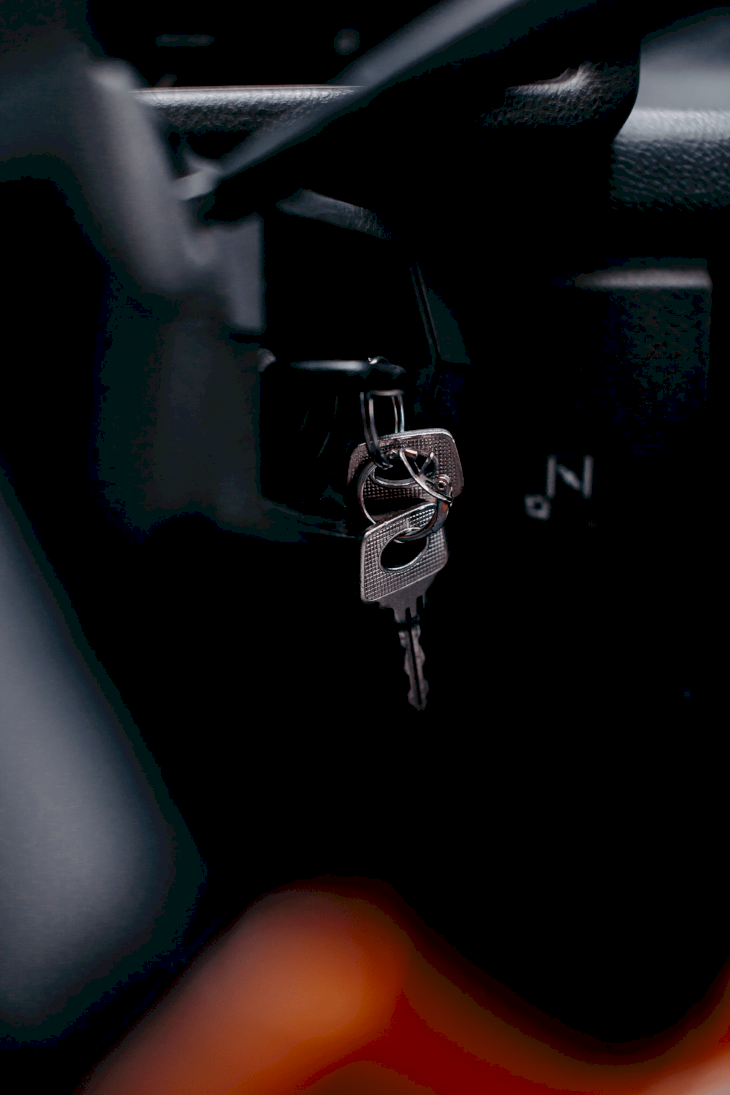 ---
26. GET YOURSELF A SOLAR WINDOW CHARGER 
Here's a genius way to charge your phone that's also great for the environment. The solar charger will stick to the glass of the window to absorb the sun to charge your phone. It's great for when you're traveling with a group of passengers and you don't have enough outlets.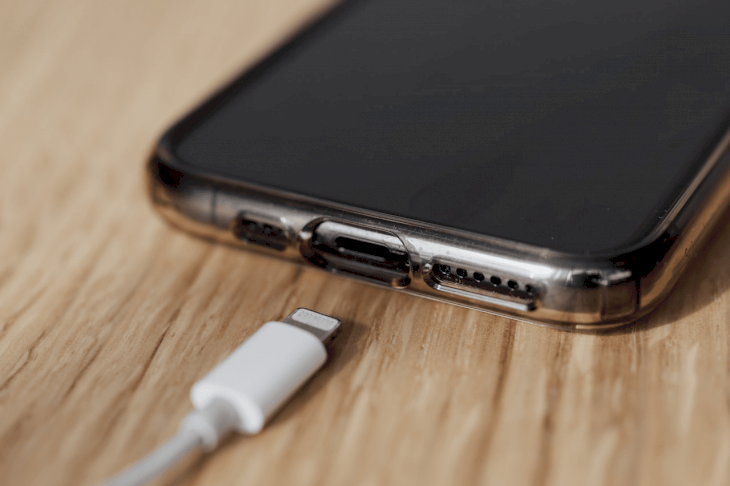 ---
27. DON'T FORGET TO PACK NECESSITIES FOR YOUR PETS
If your pets are tagging along for the trip, you should pack everything they might need for the journey. Include treats, waste bags, some towels, toys, and a dog bed. This will ensure that your pet is also comfortable on the road.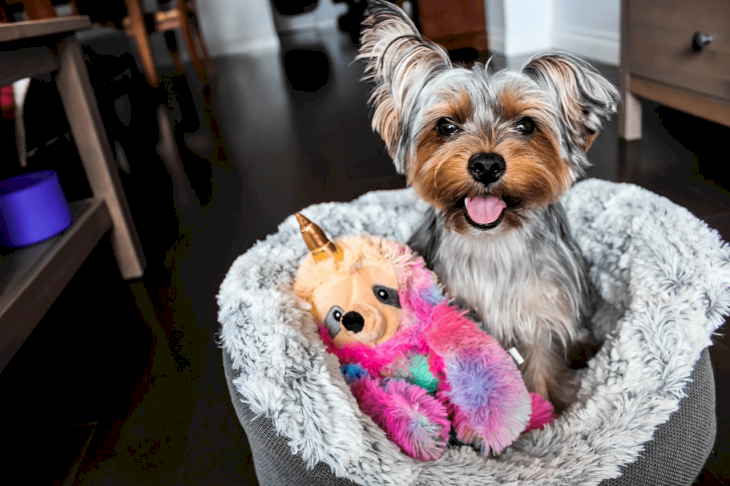 ---
28. PACK DRY ERASE MARKERS
Those who travel with kids will probably need a cool way to entertain them in the middle of long hours on the road. Bring some dry erasers so they can draw on the windows. Don't worry about a mess later as you can simply wipe their cute drawings off the window.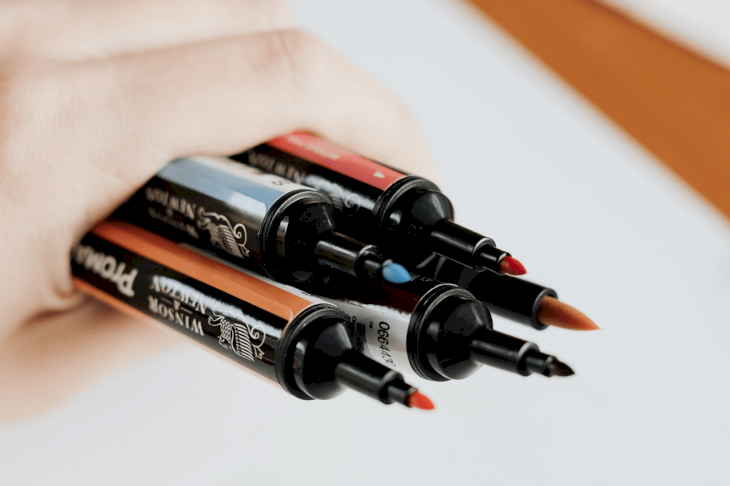 ---
29. PAPER TOWELS, WET WIPES, AND SANITIZER ARE ESSENTIAL
While you're traveling, it's inevitable that you'll have to take a restroom break at some point. It's always the worst when the restroom is out of soap or hand sanitizer so make sure you pack everything you might need to escape any surprises later.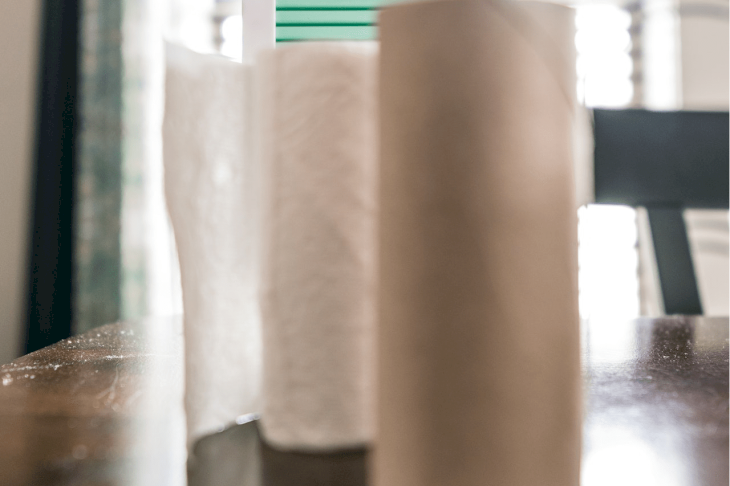 ---
30. TRY A ROAD TRIP APP
If you're in the mood for detours and sightseeing, there are plenty of apps to help you along the way. They will direct you to some hidden gems and spots that you'd probably miss under usual circumstances. This is a sure way to make your trip an unforgettable one!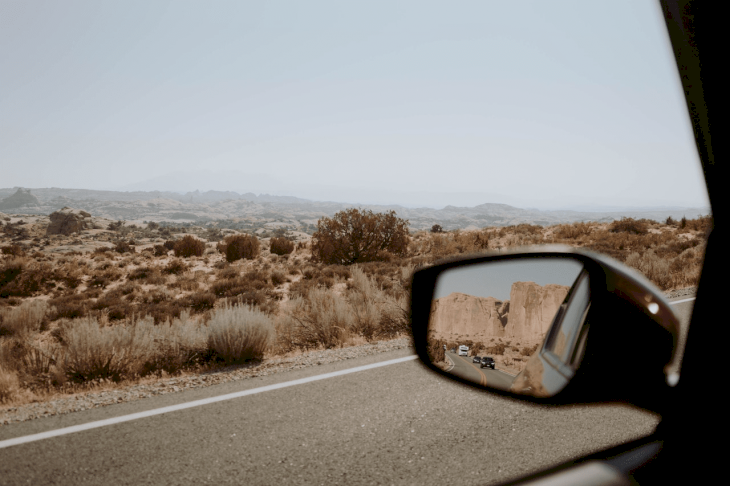 ---
31. KNOW YOUR EXITS 
Wouldn't it be great if you knew what was coming up at the exit of each interstate? Well, there are apps for that too! It'll be quite unlikely for you to miss a restroom break, a hotel, restaurant, or gas stop! Don't waste any time, have a look at your app store.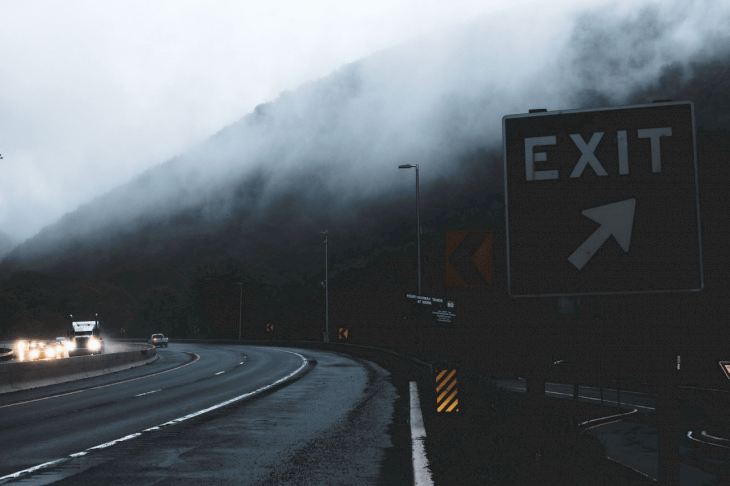 ---
32. USE YOUR SEAT BELT BUCKLE AS A BOTTLE OPENER
Need a quick and convenient way to open up your drink bottle? Look no further, it's in your car. Just grab your seat belt buckle to open any bottle. Cool trick, right? It will surely come in handy during snack time or even camping trips.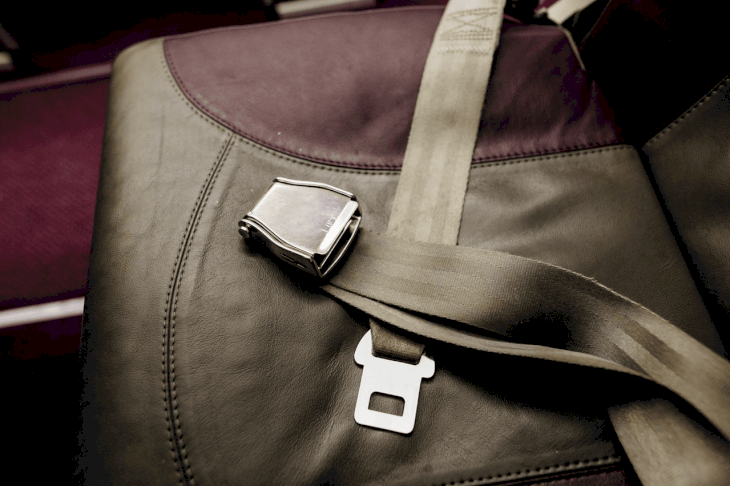 ---
33. COOL DOWN YOUR CAR ON A HOT DAY
Ever popped out of the car only to come back and it's blistering hot? Terrible! But we've got a solution. While you're on the outside of your vehicle, open up the driver's window, close the door and run around to the front passenger side. Wave your door open a few times and your car should cool off.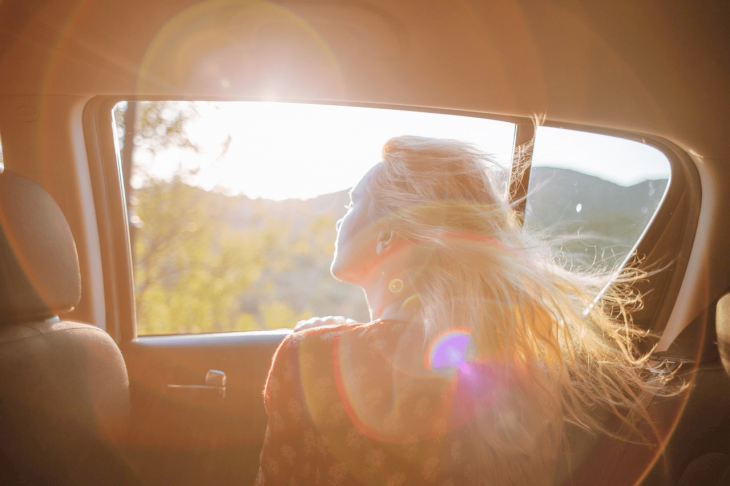 ---
34. BRING NAIL POLISH REMOVER FOR MINOR UNEXPECTED SCRATCHES 
While this isn't a permanent solution for a scratch problem, but when you're on the road and in need of a quick fix, it will clean up the scratch to the point where it won't bother you as much. Make sure you use non-acetone nail polish remover for the right effect.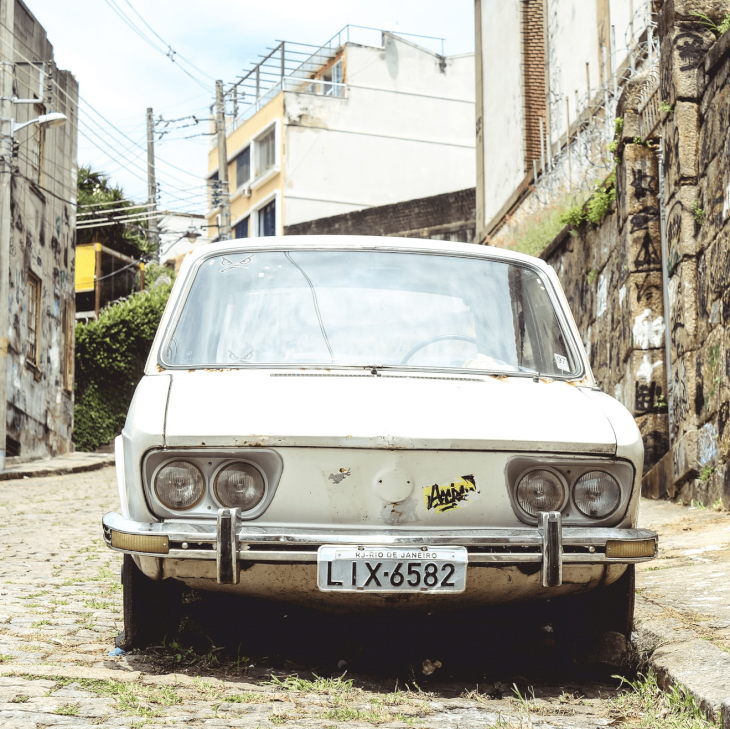 ---
35. NAP COMFORTABLY WITH A POOL FLOAT 
When you're traveling solo for long periods of time, you might a little nap in between your travel. Of course, if you're planning on sleeping in your car we recommend you do it somewhere safe. We also recommend you bring a pool float so you can nap comfortably in the back seat.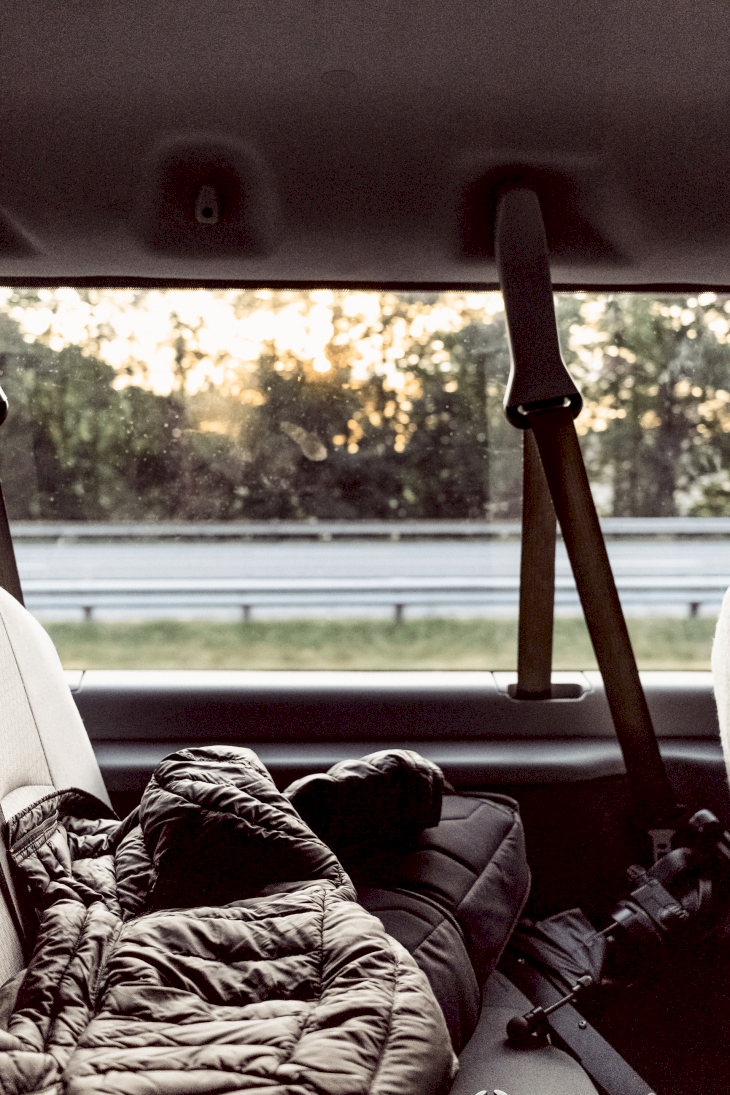 ---
36. STRAP DESK FANS TO THE BACK SEAT FOR EXTRA AIR CONDITIONING 
While summer trips are awesome, they can be unbearable on the long open road. If you need an extra boost of cool air, get yourself some desk fans and strap them to the back of the front seats for more air conditioning. Less sweat and more comfort!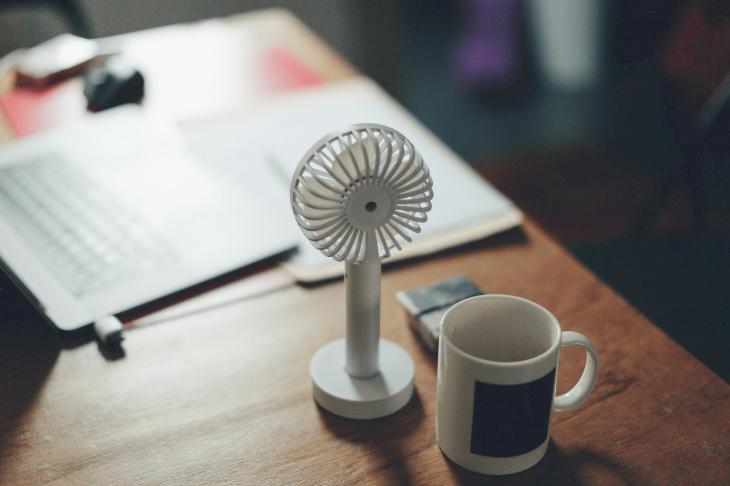 ---
37. USE DRYER SHEETS FOR FRESH AIR
Your car might get stuffy during your road trip, especially when the car is packed. Dryer sheets aren't the best solution but they can offer you some relief. Wrap them around the air ventilation to get automatic fresh air spreading throughout the vehicle.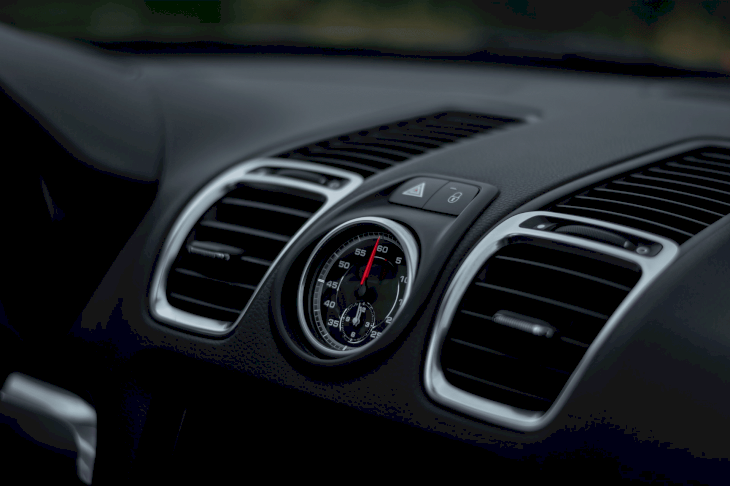 ---
38. USE M&M TUBES TO KEEP YOUR COINS 
Coins come in really handy but they tend to get lost in the nooks and crannies of the car. So, to avoid all that just use the candy M&M tubes to keep your coins in an accessible and convenient place. It's a perfect size and it has a lid so it secures the quarters.
---
39. MAKE DIY CAR DESK FOR THE KIDS 
Another cool way to entertain the older kids is to make a car desk for them to use for eating, playing games, and drawing. To create this all you need is a clean metal cookie sheet. You can place it on the kids' lap, anchored by a pillow.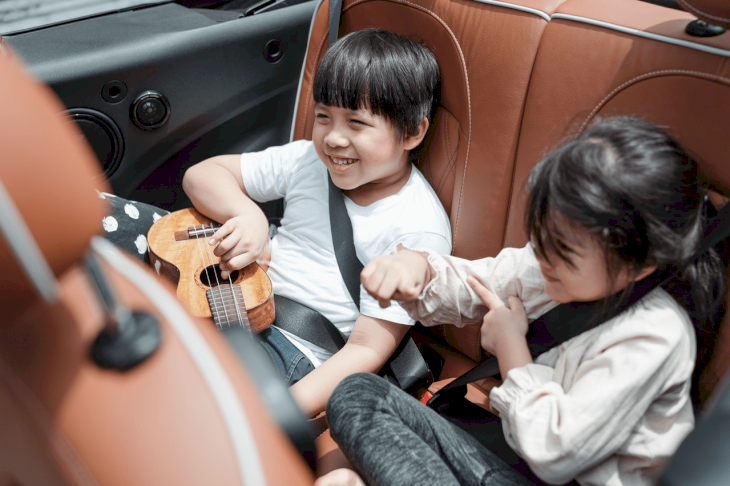 ---
40. NO-MESS POPSICLE SNACK
Treating the kids to a popsicle snack? It can get messy really quickly but we can make it better. Put the popsicle stick through a cupcake liner. This will make sure that any drips from the cupcake holder will be caught in the cupcake liner, saving your car from any mess.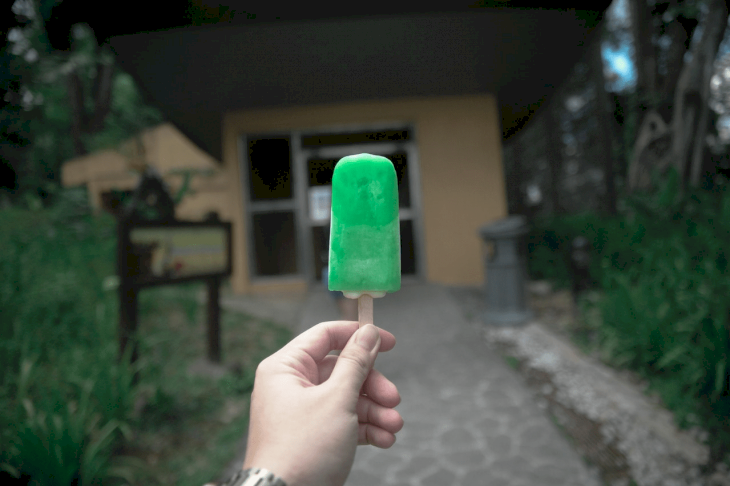 ---
41. USE THE EXTRA CUPCAKE LINERS AS HOLDERS
The leftover cupcake liners from the previous hack will definitely be useful for keeping your car cup holders clean and mess-free. Place the cupcake liners in the cup holders to keep any small pieces of trash or either small items.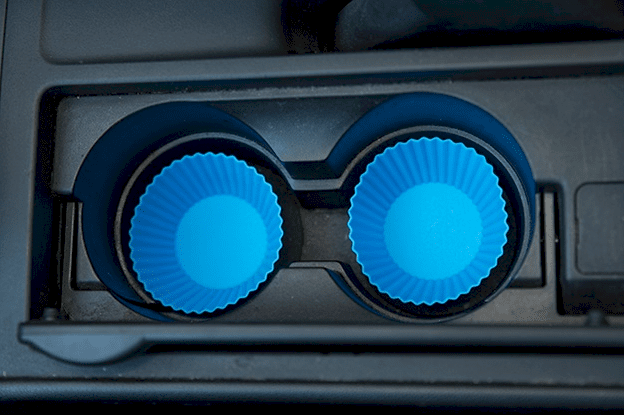 ---
42. GO TO HIGH-QUALITY RESTROOMS 
If you're picky about public toilets, it's all good, there's an app for that too! SitorSquat gives you the rating of public restrooms in any area that you're traveling through. You can locate the cleanest and closest restrooms for your comfort.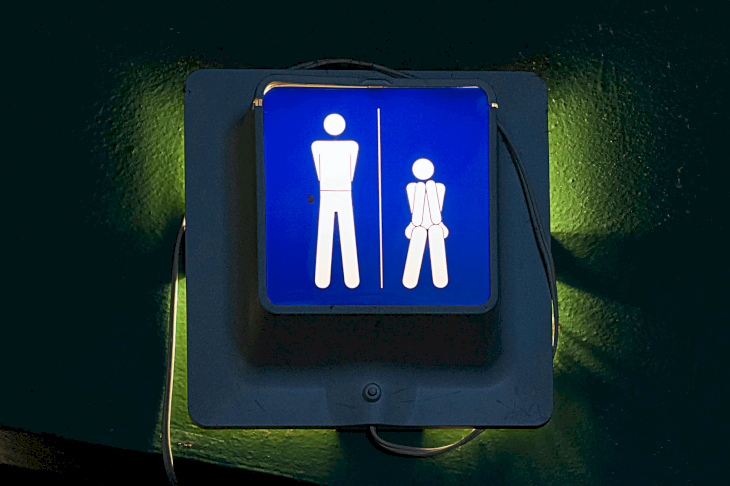 ---
43. WEAR COMPRESSION SOCKS FOR MORE COMFORT
Compression socks may be an airplane trip thing but they also work great when you're on a long journey on the road. We know they offer less swelling and more circulation so don't pass up the opportunity just because you're traveling in a car.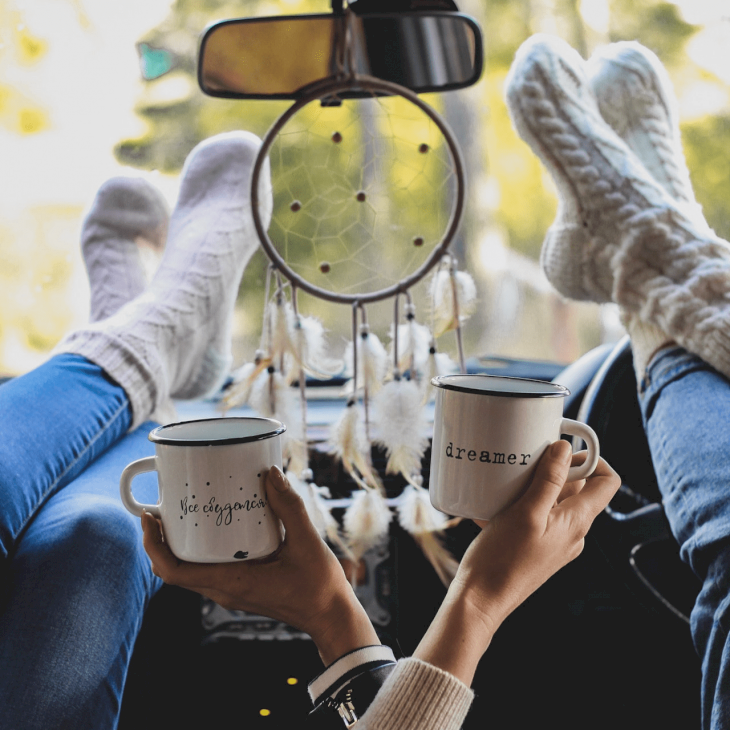 ---
We've got you covered with everything from snacks, games, directions, and gas! It would be incredibly difficult for you to have a bad car traveling experience with all the useful knowledge we've equipped you with. But before you go out there and explore the open road, let us know which hack you can't wait to try out!