Meg Ryan's Departure From Hollywood: What We Know About Her Recent Life, Famous Son, And Exes
Once dubbed "America's Sweetheart" for her charming wit and iconic films, Meg Ryan totally disappeared from the limelight as she began to turn down acting gigs. Ryan has since passed the acting baton down to her son Jack Quaid and he's revealed that he almost changed his last name. To find out more about Meg's family and relationships, dig in!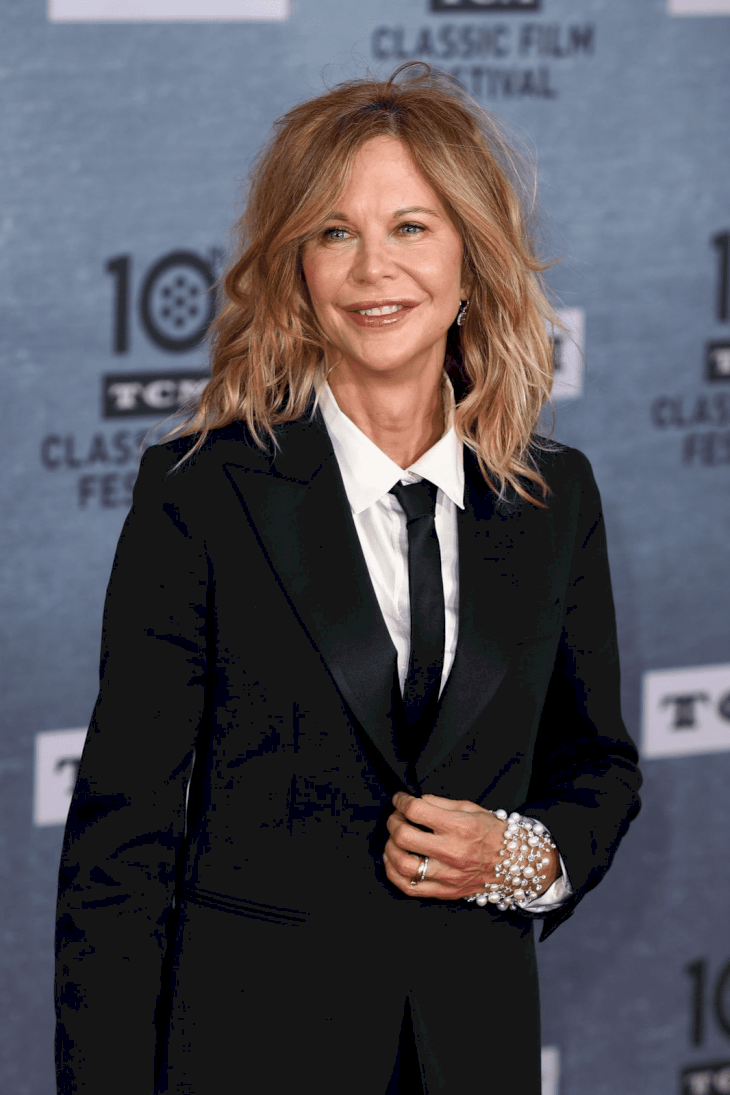 ---
HER FIRST MARRIAGE CRUMBLED IN THE EYES OF THE PUBLIC
You'd think that two of Hollywood's greatest romantic comedy stars would be able to get it together in real life but, in this case, it just wasn't in the cards. Meg and Dennis Quaid met on the set of the 1987 film Innerspace and began dating the following year.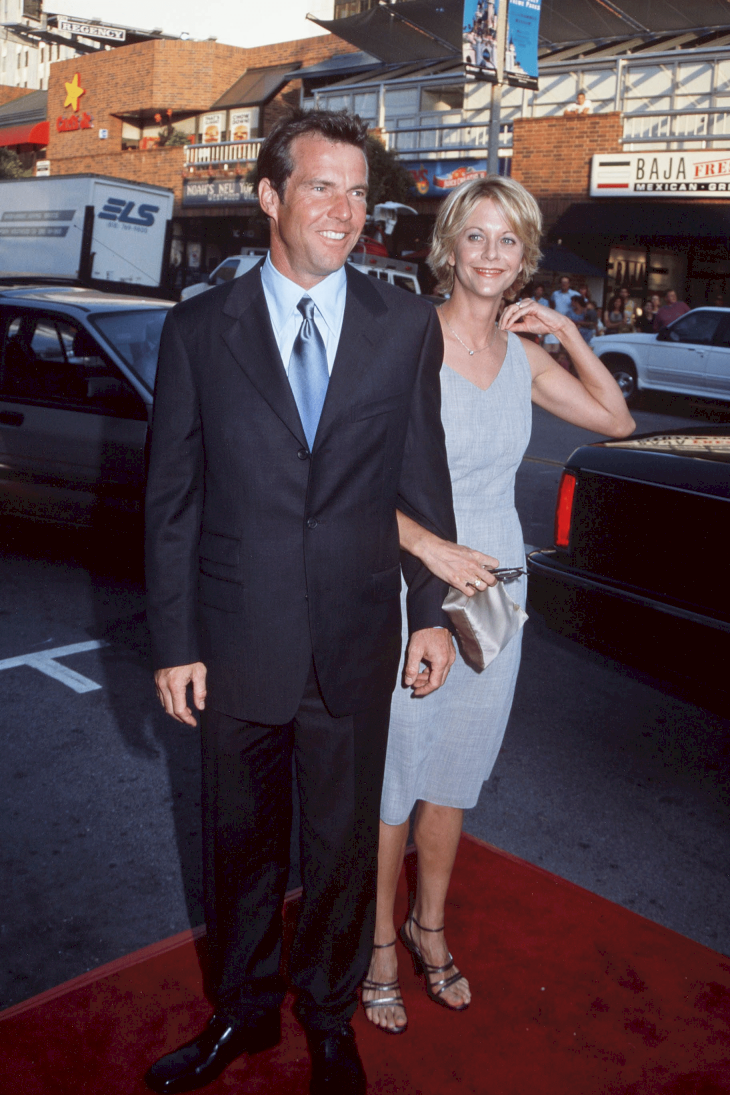 ---
Once they began their courtship, they were totally in love with one another. The couple got married on Valentine's Day of 1991. According to the actors, they shared a beautiful marriage, soon after the nuptials, it wasn't long before they welcomed their son Jack Quaid.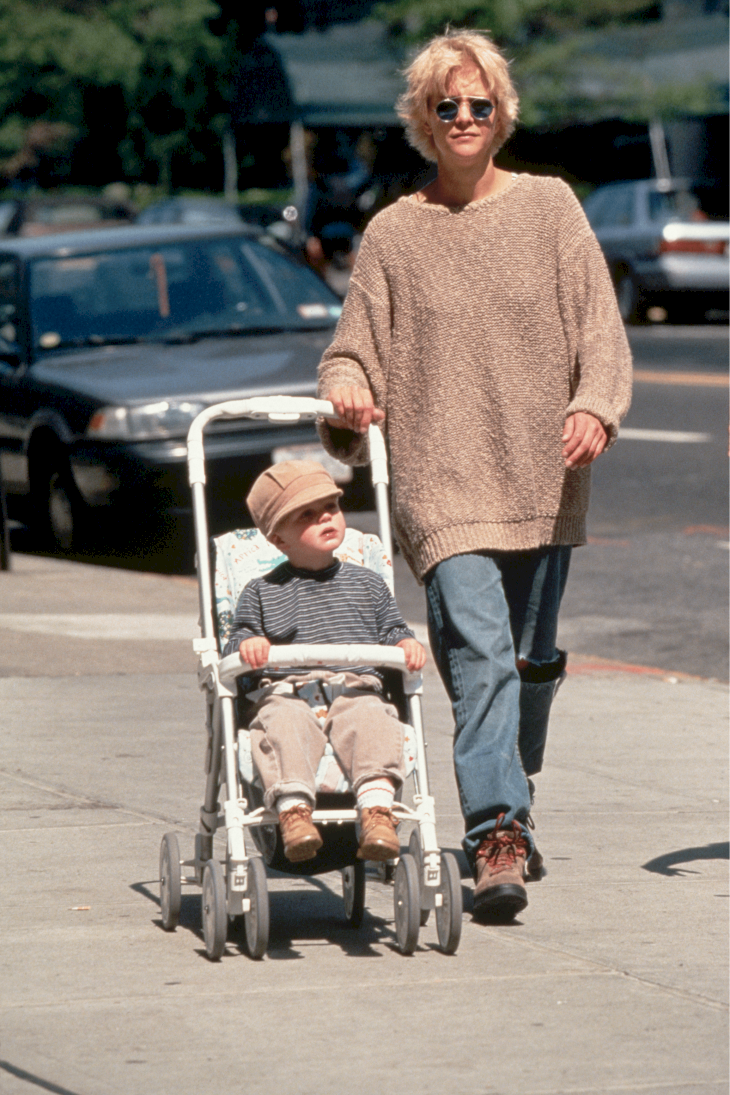 ---
Of course, young Quaid's childhood was totally unconventional due to his famous folks and Jack has been quite open about it. "Despite what my parents do, they're still a mom and a dad. They're not like their characters at the dinner table," the actor said. He's also revealed that his upbringing was a blessing to his life but we'll get to that a bit later.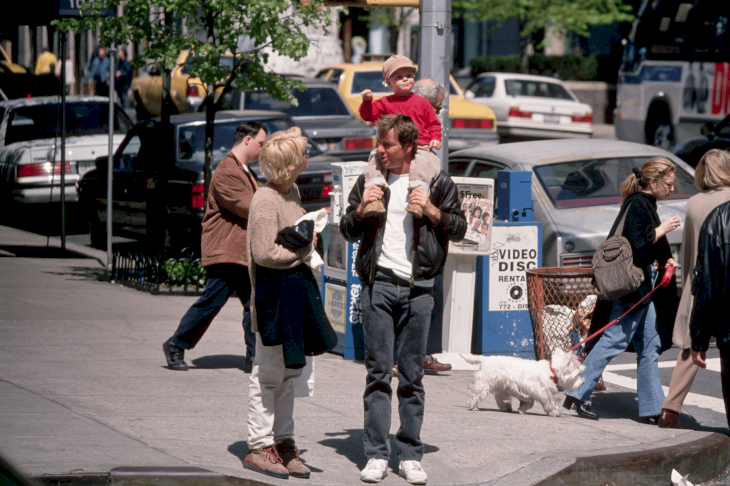 ---
Unfortunately, 9 years later, the cracks in their relationship had already begun to show. Meg was accused of having an affair with the actor Russell Crowe. At that point, Quaid and Ryan's split became inevitable. The actress gained a bad reputation and the public blamed her for the end of what looked like the perfect couple. 
---
DENNIS HAD HIS FAULTS TOO
As a result, Meg withdrew herself from the spotlight for years. When she finally came out in an interview with Oprah Winfrey, Ryan revealed that the breakup wasn't as the media had painted it out to be. She said, "I didn't leave my marriage for Russell Crowe. My marriage wasn't working."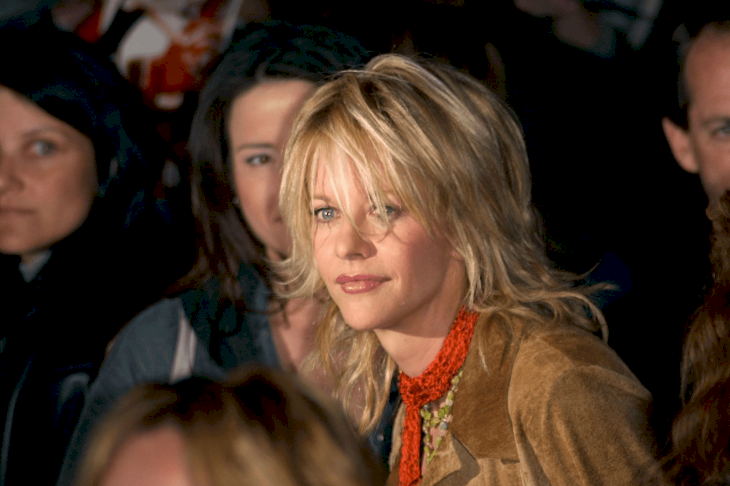 ---
The star has also shared that Quaid had his faults too, "It was a great story. But what wasn't in the story was the reality of my marriage for nine years. Dennis was not faithful to me for a long time, and that was very painful. I found out more about that once I was [separated]."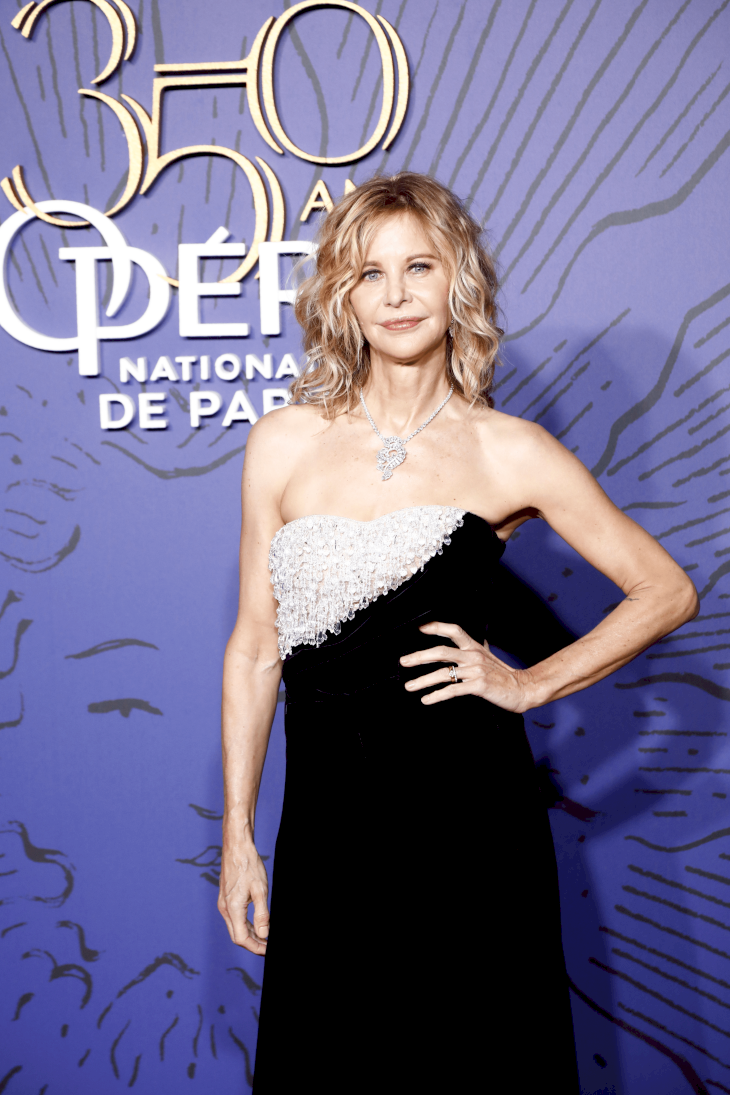 ---
DENNIS CLAPS BACK 
Quaid was not happy about Meg's claims. He told The New York Daily News, "It was eight years ago, and I find it unbelievable that Meg continues publicly to rehash and rewrite the story of our relationship. Also, I find it regrettable that our son, Jack, has to be reminded in a public way of the turmoil and pain that every child feels in a [separation]."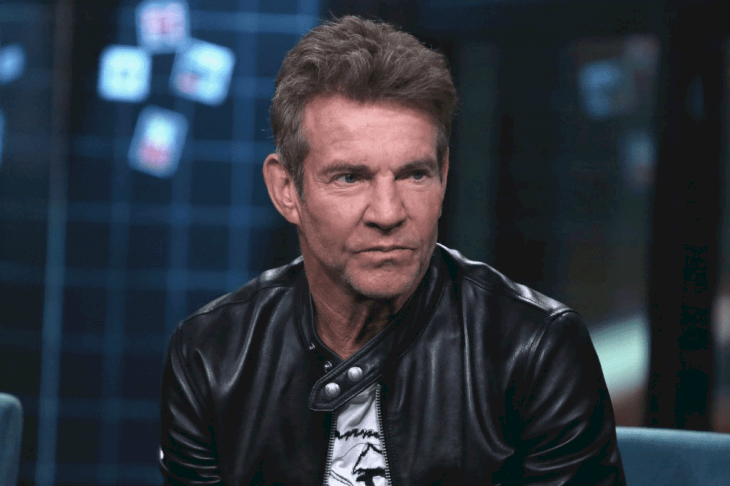 ---
Jack was still a little boy during his parents' separation however, he understood what was happening to their family. That doesn't mean that he could fully comprehend what going on between his parents. "You're old enough to know what's going on but young enough to be kind of naïve about it. It's a whole deal," he said.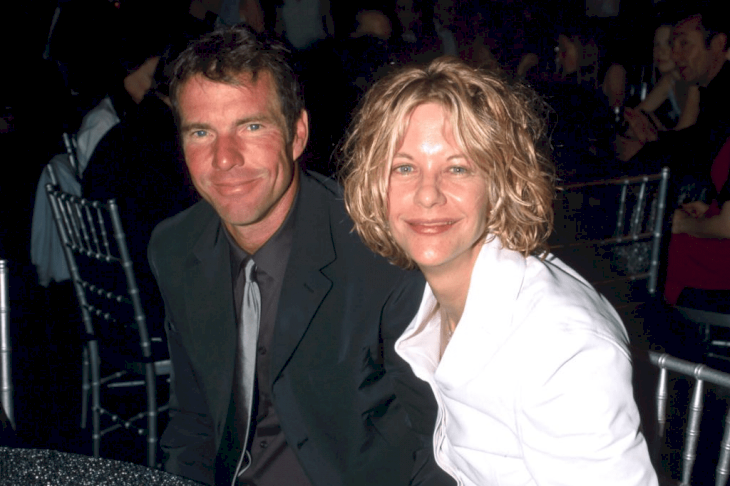 ---
Dennis has also revealed that he is aware that Jack felt the impact of the breakup and he expressed his regrets for its effect on young Quaid. Meg also shared that the media scrutiny is something that she wishes never happened for the sake of her son.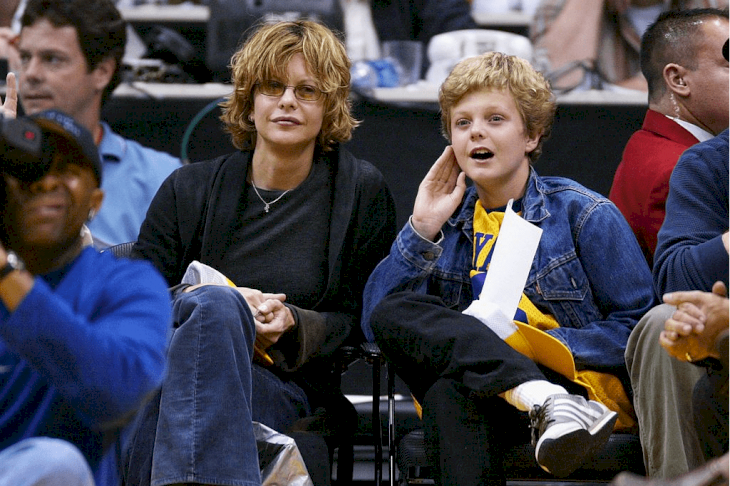 ---
THE AFFAIR WITH RUSSELL CROWE
Meg met Russell on the set of the 2000 film Proof of Life and she was immediately smitten. The two had undeniable chemistry. Their affair was an open secret on set which made members of the cast and crew uncomfortable. Ryan was missing from the promotional tour as she feared that there would be questions about the relationship.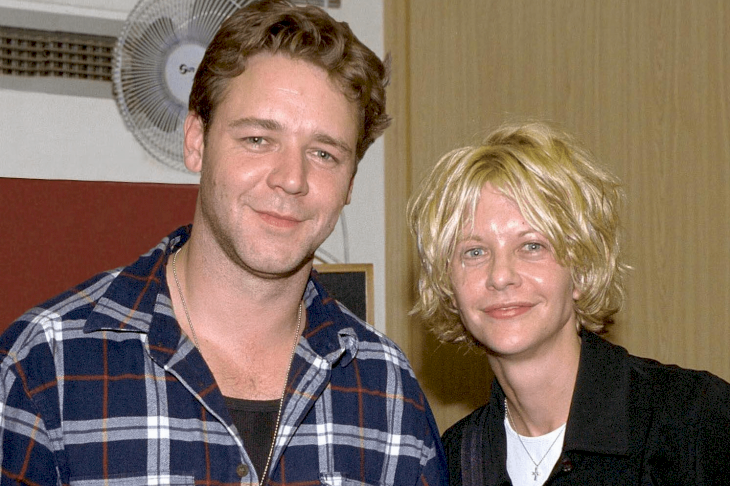 ---
Later, the director Taylor Hackford attributed the movie's poor performance to the affair's box office. As allegations of the interlude began to circulate, the public vilified the actress but Meg tried to keep her head up regardless of the situation.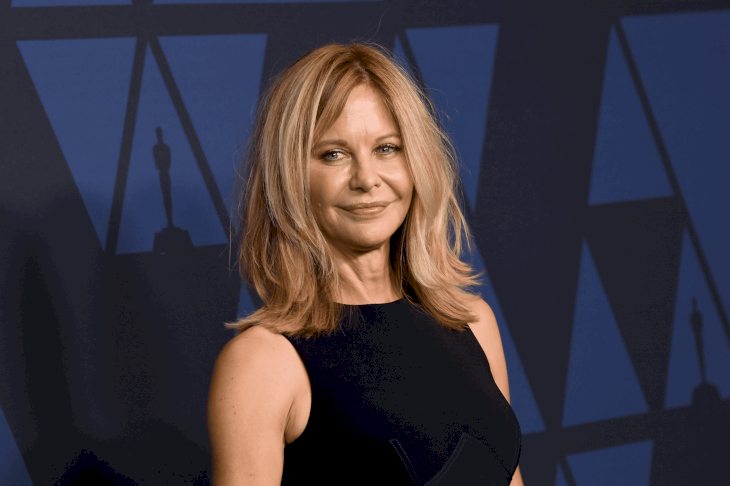 ---
MEG WAS UNDER PUBLIC SCRUTINY 
"This thing happened [her affair with Crowe] and I was all over the tabloids and I walked through the lobby and the place stopped. People stopped talking and stared at me. And then I got to the elevator and instead of falling apart and going, 'Ooh,' I just started laughing, " the actress shared.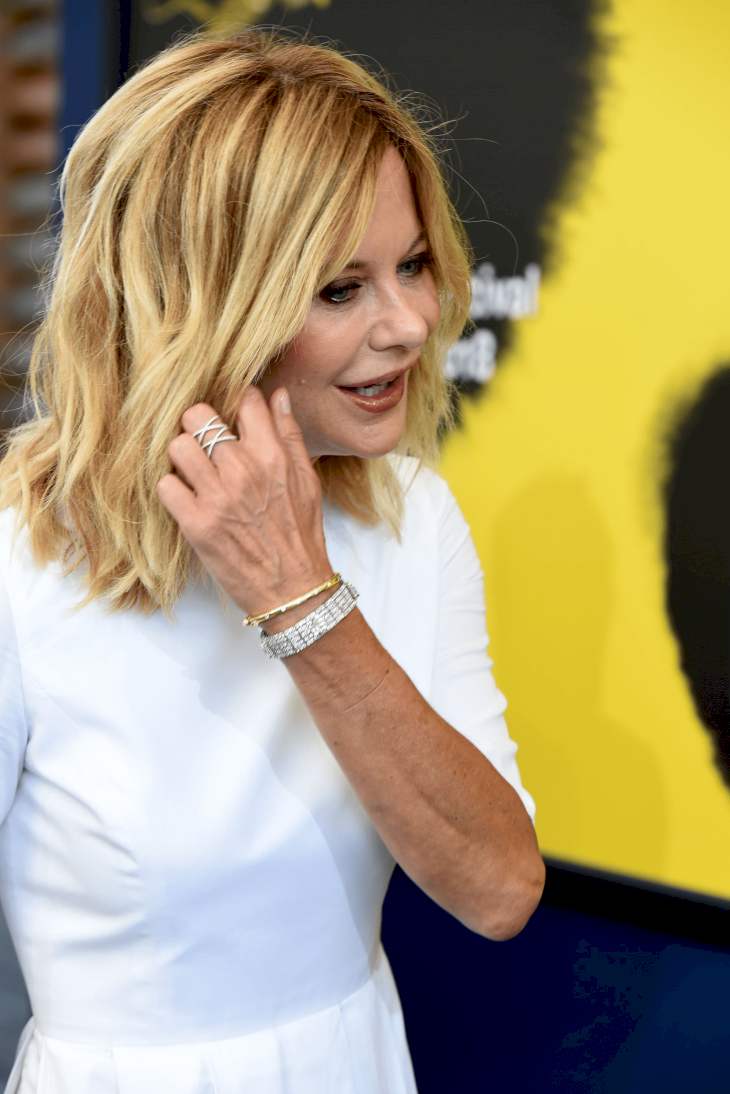 ---
The pair's fling lasted a couple of months. Crowe reportedly wanted something serious but Meg wasn't quite ready to take that step. Discussing their relationship, Ryan sympathized with Crowe as she felt he was the innocent party of the drama.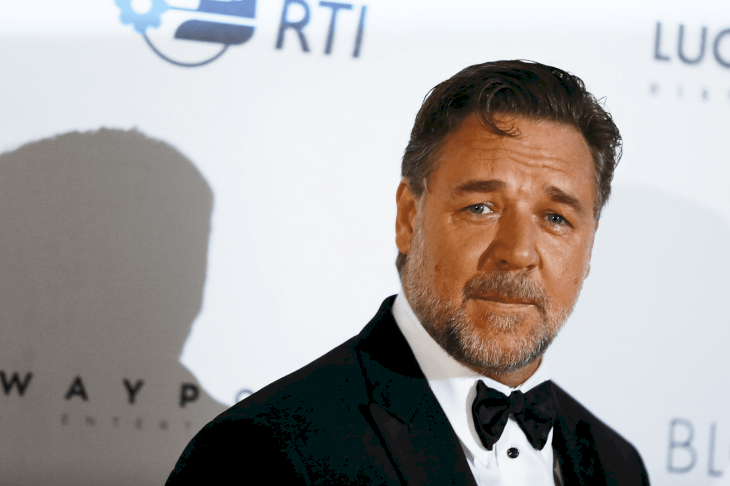 ---
SHE SAYS RUSSELL WAS INNOCENT 
"I think he took a big hit. But Russell didn't break up the marriage. He was definitely there at the end, but it wasn't his fault. I was a mess. I hurt him, too, in the end. I couldn't be in another long relationship, it wasn't the time for that. So I got out," Meg explained.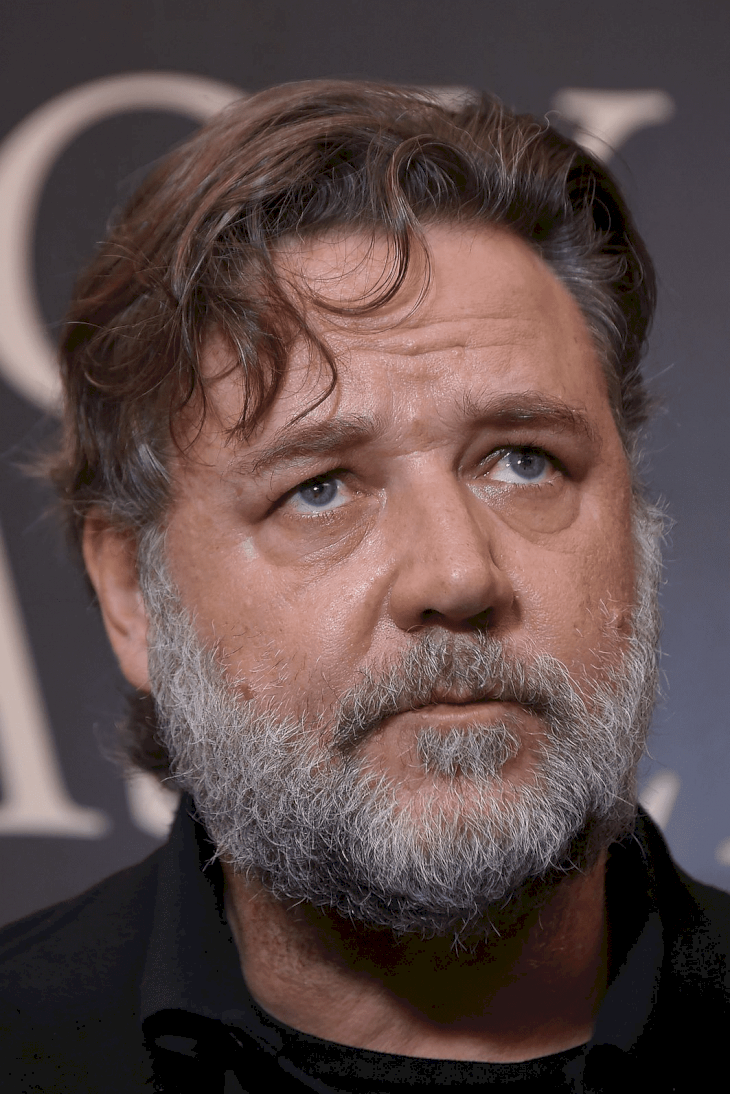 ---
RISING FROM THE SPLIT 
Despite having her marriage splashed all over the media and being judged, Meg was able to deal with the split as best as she could. The actress realized that you can't control life or your image. She said she released the need to convince people of her truth.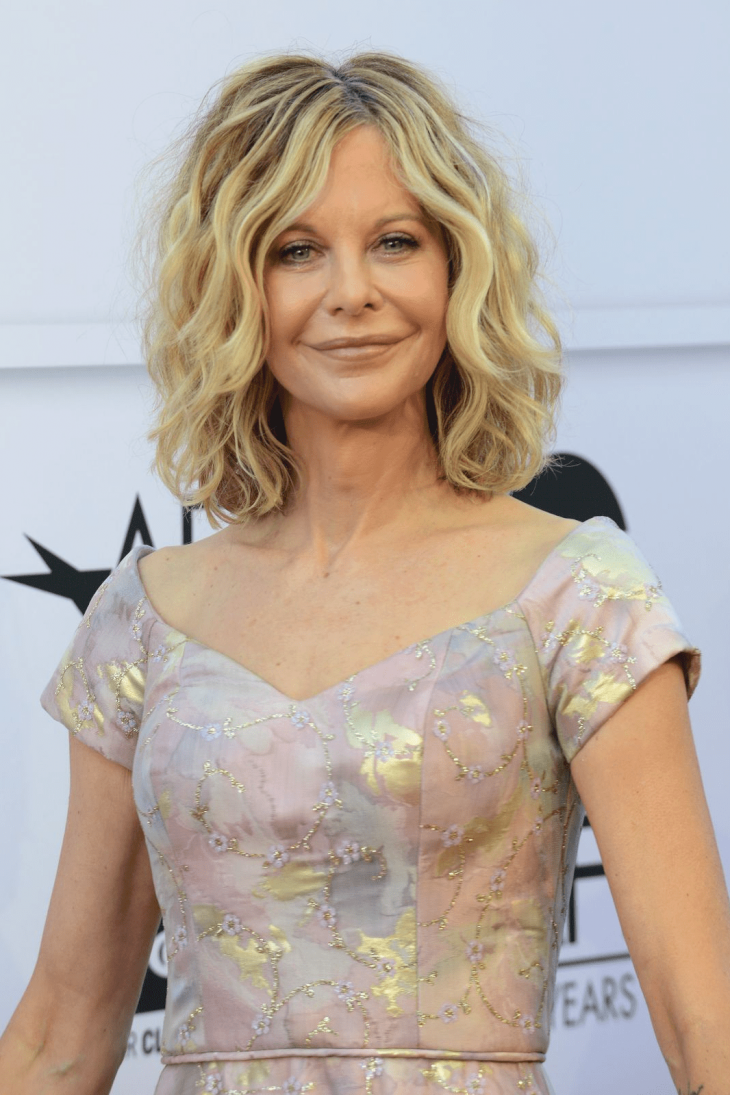 ---
"[Seperation] is hard. Love is hard. All those things were so personal. They weren't for mass consumption. The complexity of a life or a marriage is never going to exist in a headline or a tabloid. That was a freeing thing to know! Though fame has become so democratized now," Meg confessed.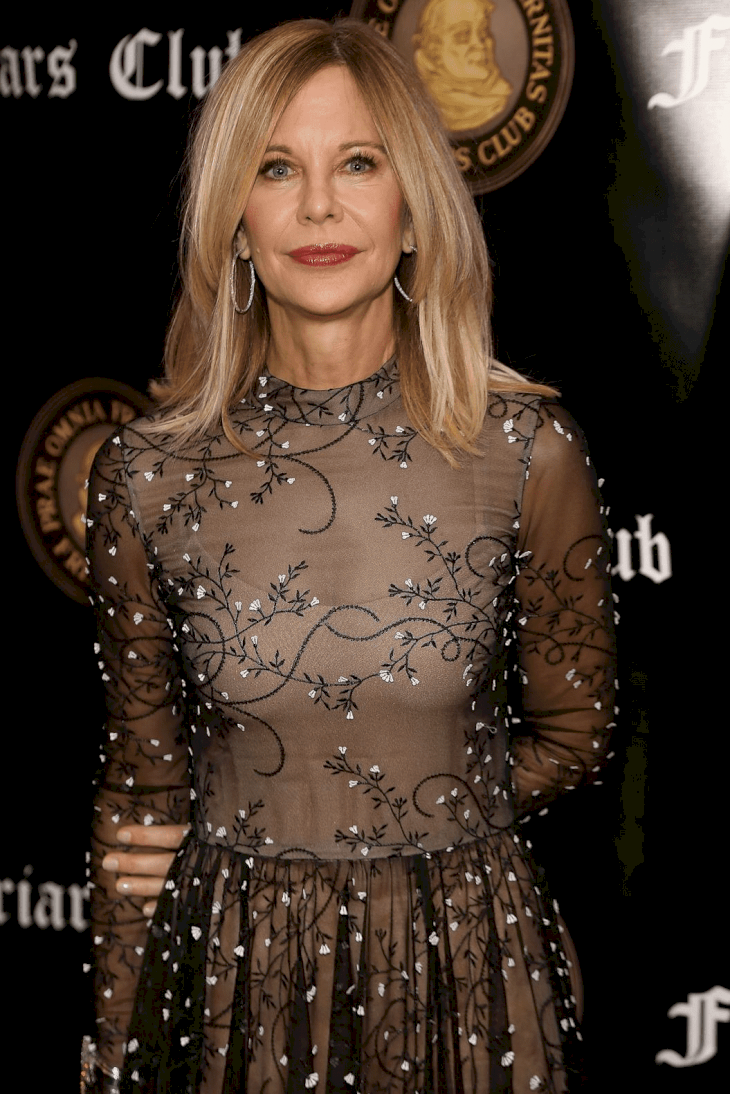 ---
MEG'S FAME MADE DENNIS JEALOUS?
What's more, is that the breakup was mature, Meg stated that they "behaved honorably." In an interview with ET, Quaid reflected on what could have caused the end of their marriage. He figures Meg's fame had a huge impact on how things concluded.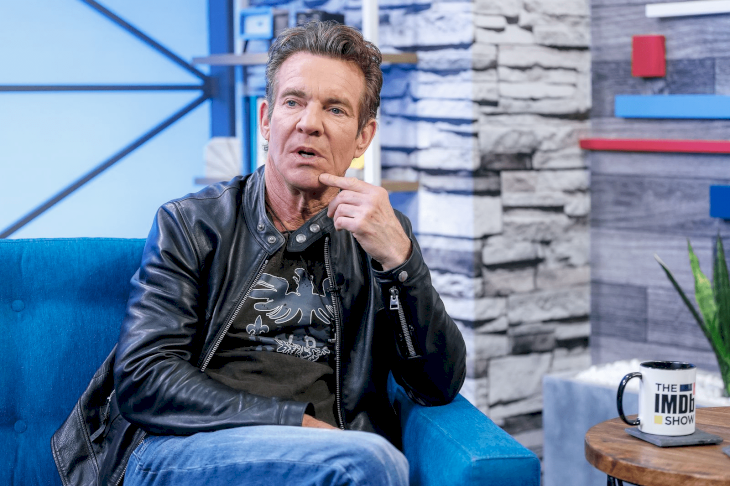 ---
"When we met I was the big deal," he added that Ryan's career skyrocketed. "We'd go out on the streets of New York and it would be like, 'Meg! Meg!' And I have to admit it, I actually did feel like I disappeared. I didn't think I was that small, but I was. It was a growth opportunity — I learned from that."
---
HER ROLLERCOASTER RELATIONSHIP WITH JOHN MELLENCAMP
The couple began their relationship in 2010 after the rockstar split from his third wife. While the pair enjoyed keeping a lowkey profile, they quickly became one of Hollywood's favorite duos. However, a few years later, the couple called it quits. John wanted to live in Indiana while Meg wanted to be in New York City with her daughter.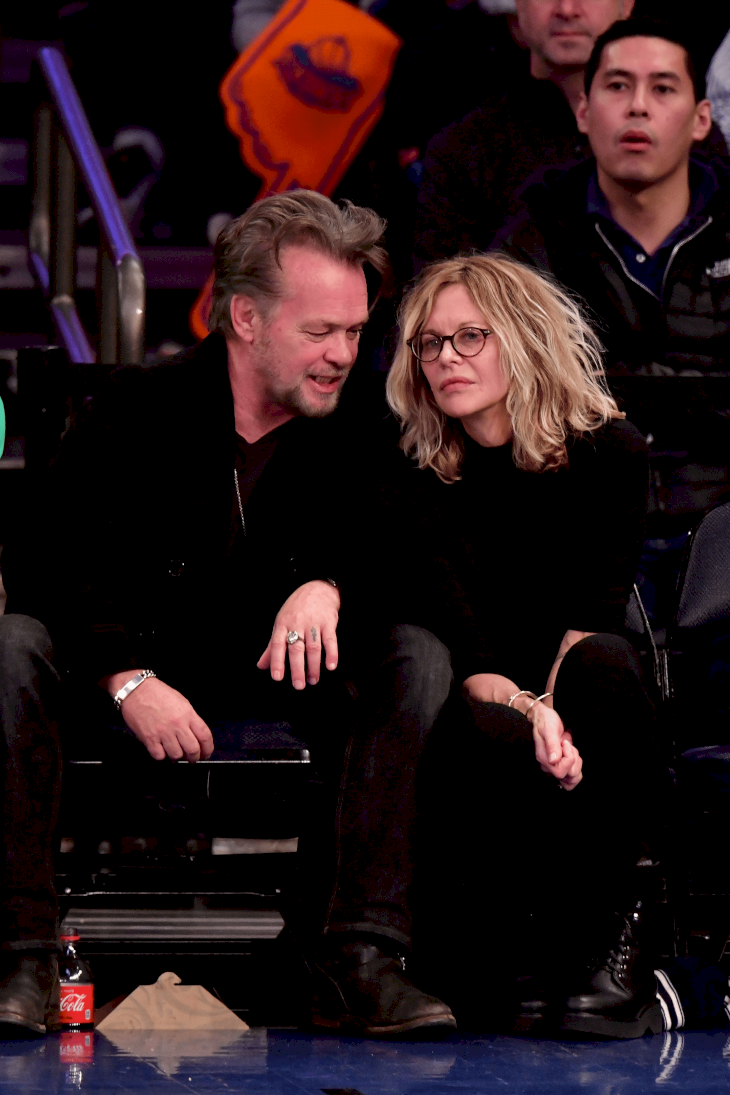 ---
The distance complicated things between them. One of Mellencamp's friends also shared that he wasn't fond of the attention that dating Meg brought him. They were also dating long-distance so that also affected the relationship. In 2017, the lovebirds got back together and their flame was reinvigorated.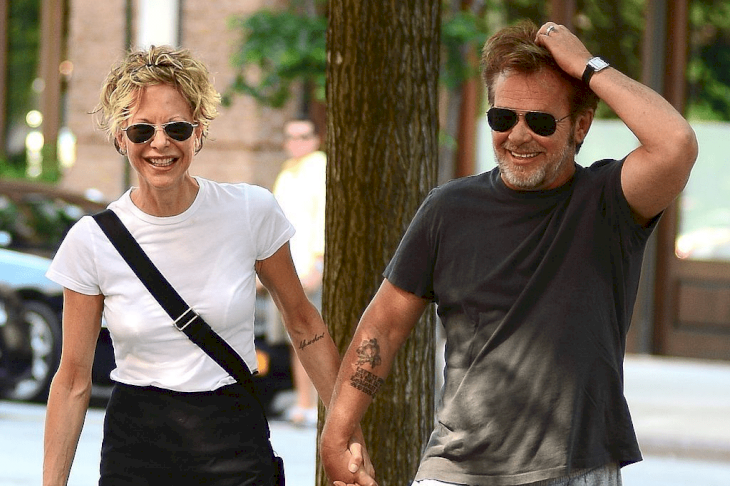 ---
HAPPY AND ENGAGED 
A year later Ryan revealed that they were engaged. Everyone around them was overjoyed about their upcoming union. John's daughter Real Housewives star Teddi Mellencamp commented, "They are both smart and funny. Their conversations are interesting and like watching a ping-pong match. They really bring out the best in each other — as all good couples do."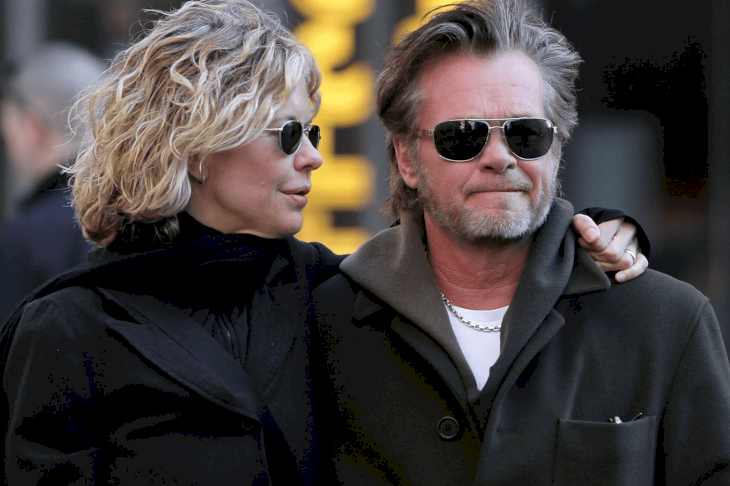 ---
Meg and John were pretty much a married couple, they were bonding and the Hurt So Good singer mistakenly showed Meg's daughter Daisy, the infamous provocative scene from When Harry Met Sally. Ryan describes hearing the scene play out in their living room and she said, "My daughter's 14! And John goes, 'Meeeeeeeeg! I'm not explaining this!'"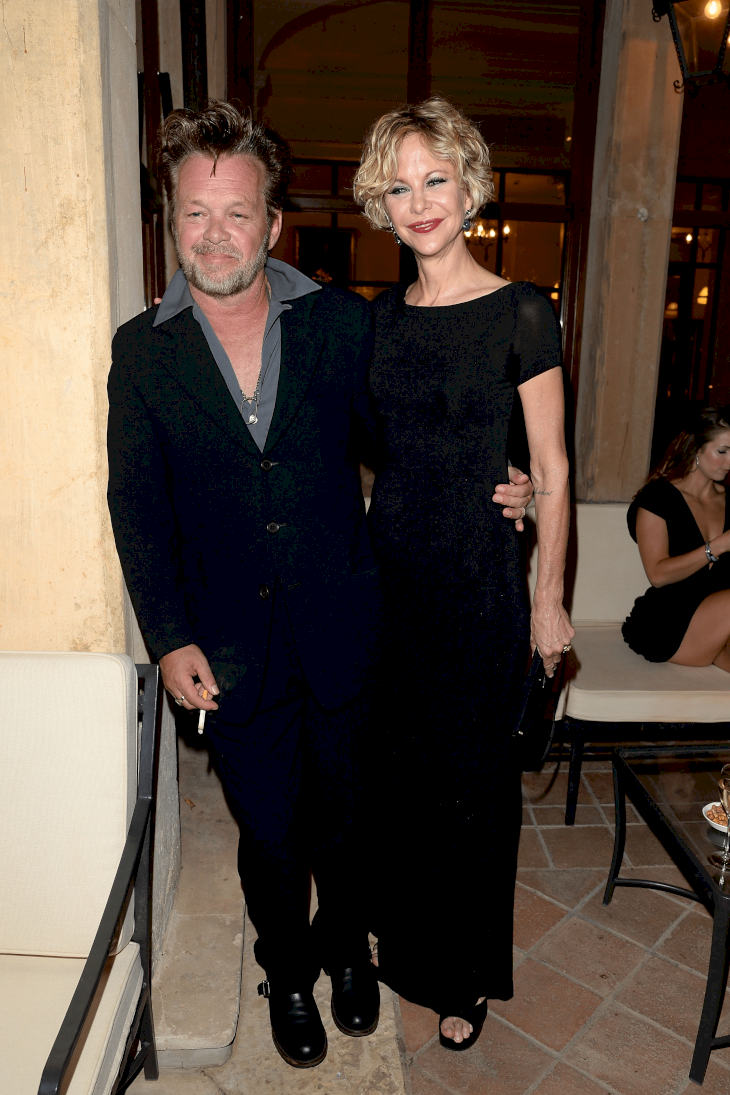 ---
QUIET AND PRIVATE 
Meg's ex, Dennis was also thrilled about the news. "I'm so happy for them, I really am," the 65-year-old actor told Us Weekly. "Love is always a great thing, you know?" After the announcement, the pair remained tight-lipped about their wedding plans and it was understandable since they're both super private people.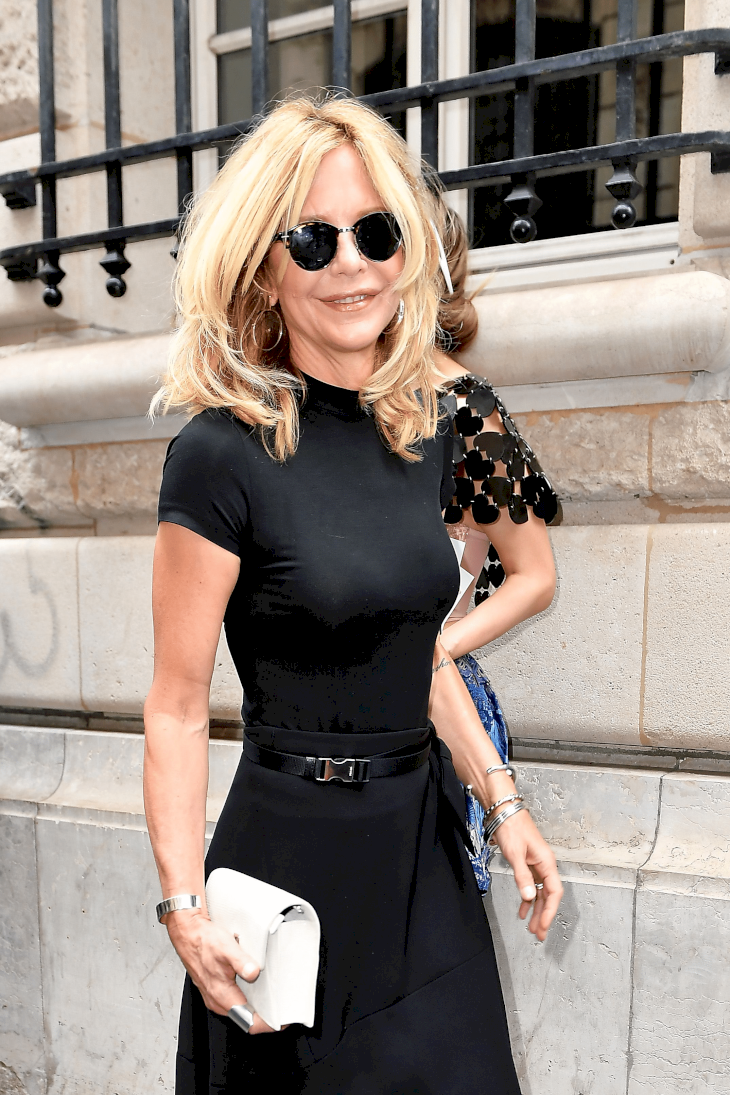 ---
When asked about the wedding plans, Mellencamp's daughter joked that they would never include her in the planning of events. "You think that they're involving me in the planning? "One, I'm on Real Housewives. Two, I'm a loudmouth. Three, like they'll probably tell me the day before, like 'Show up' and do not tell me why. They're very private. Me, not very much."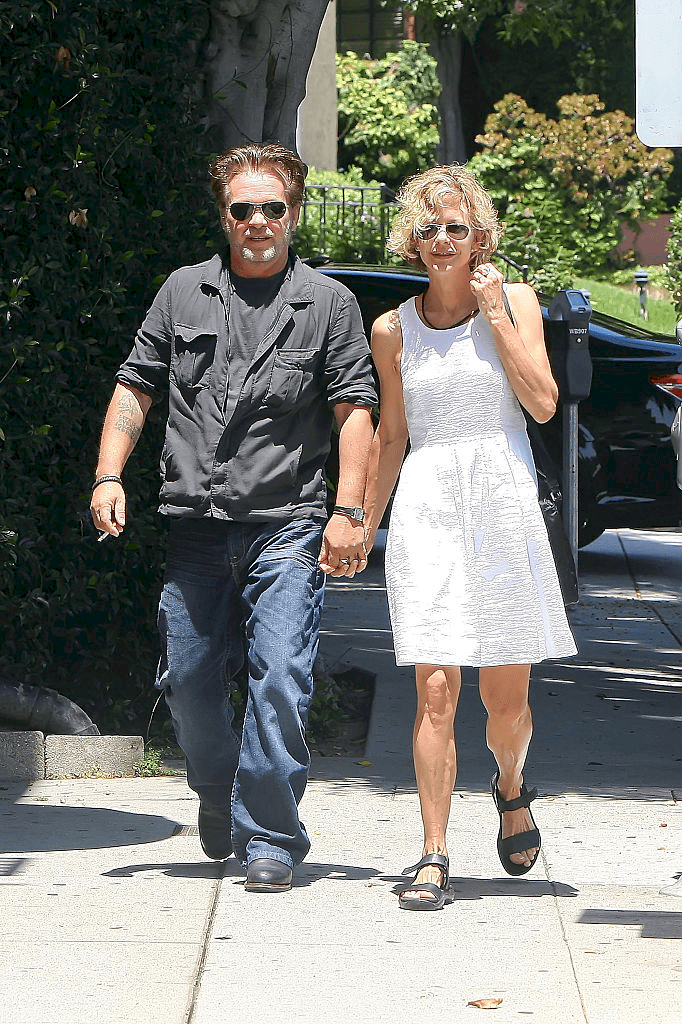 ---
JACK'S THOUGHTS ON THEIR RELATIONSHIP
Jack remained tight-lipped about his mother's love life, he did share his approval and blessing over Meg and John's engagement. The actor revealed, "I'm just super psyched, it's just incredible - the two of them are so happy together.  So, it's safe to say that  Jack has been a supporter of the two.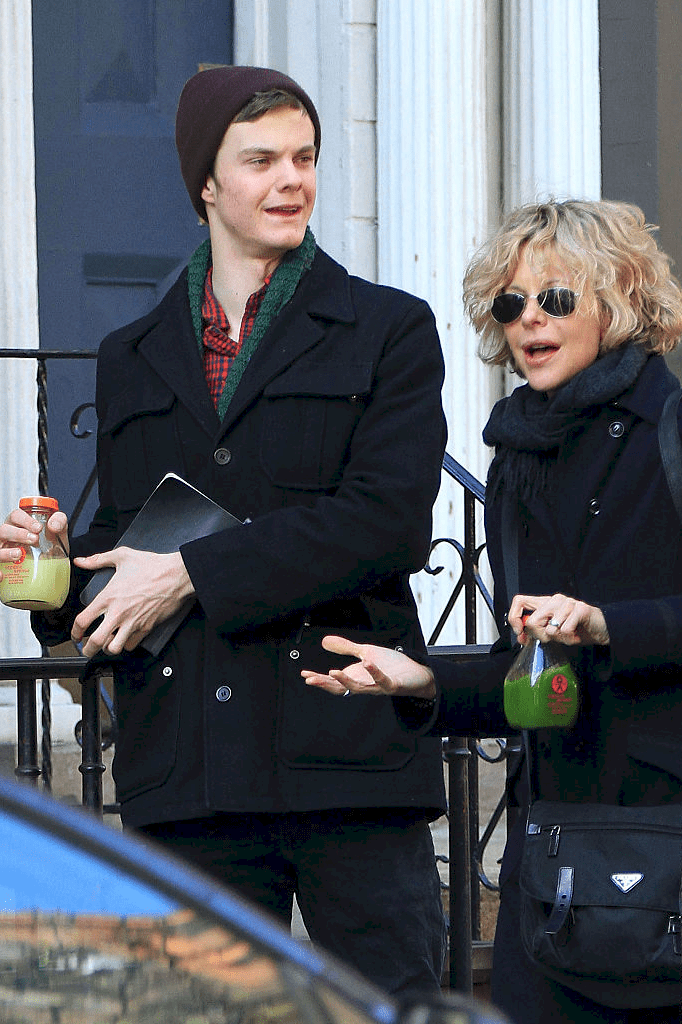 ---
THE FAILED ENGAGEMENT  
In October of last year, reports spread that the couple called off their engagement. Apparently, Meg wasn't willing to remain in the relationship any longer. Despite their breakup, sources claimed that they still loved each other regardless of how things turned out.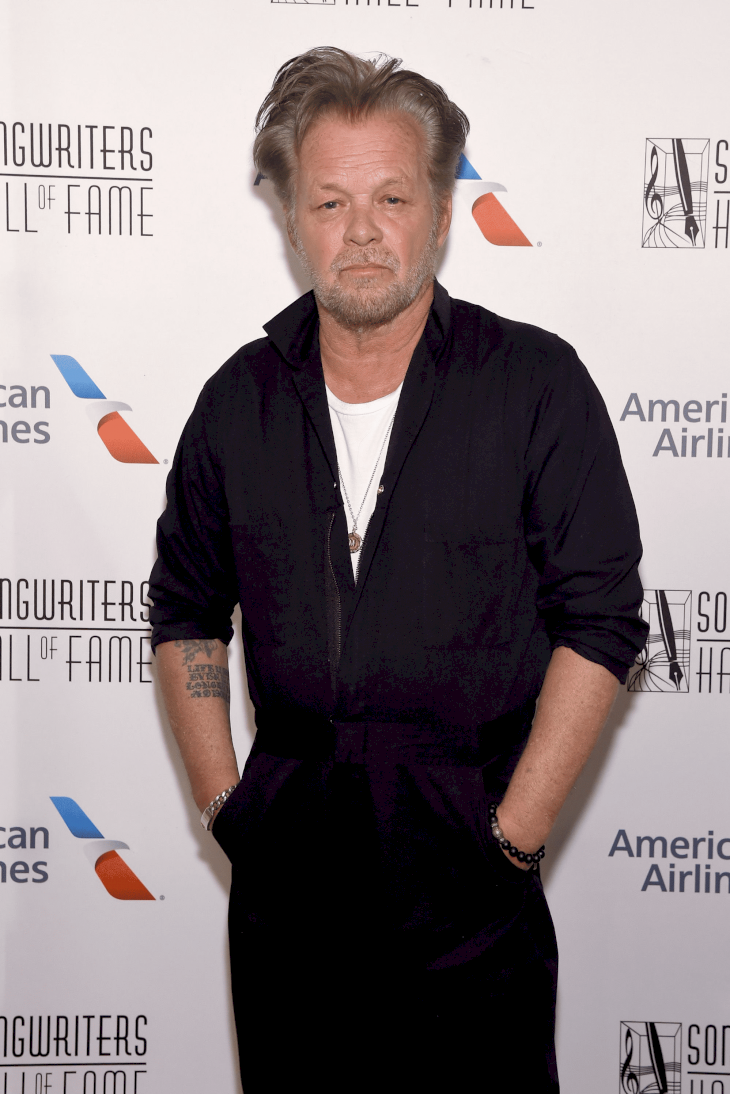 ---
"He loves her, but marriage never seemed to be a part of it," the source said of the exes. "It's unclear how important a marriage was to Meg. But they spent a lot of time together and it's too bad they split. They really got along so well together."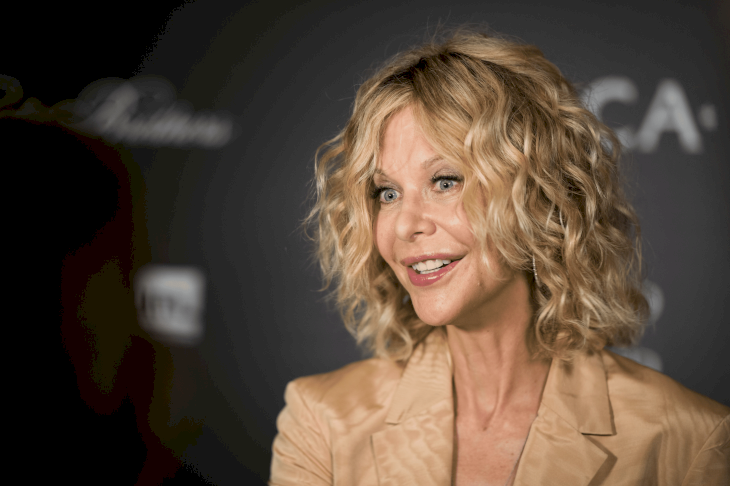 ---
JOHN MOVED ON AND IT HURT MEG 
John has started dating beauty expert Nurse Jamie Sherrill. According to reports, the two have been seeing each other for a few months. Although Meg and John have been broken up for a while, the actress feels hurt because she still had unresolved feelings for the rocker.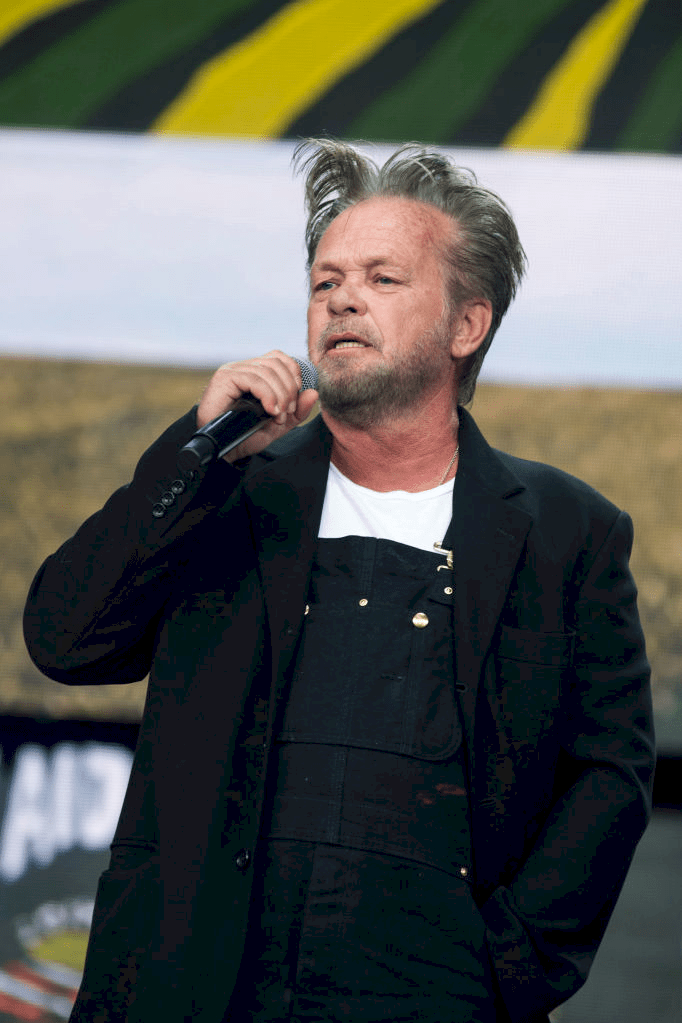 ---
Mellencamp's new love, whose birth name is  Jamie Sue Sherrill, has three children and has worked with celebrity clients including Jessica Alba and the Kardashian family. Fans speculate that the new lady in Mellencamp's life resembles Meg, what do you think?
---
DENNIS STILL HAS LOVE FOR MEG 
It's been almost 20 years since the couples' breakup but they are still Jack's parents and share an incredible history together. In an interview, Quaid was asked whether he still loves Meg. The actor responded, "Sure I still love her. I'm very fond of her and we have a lot of fun. We spent 13 good years together."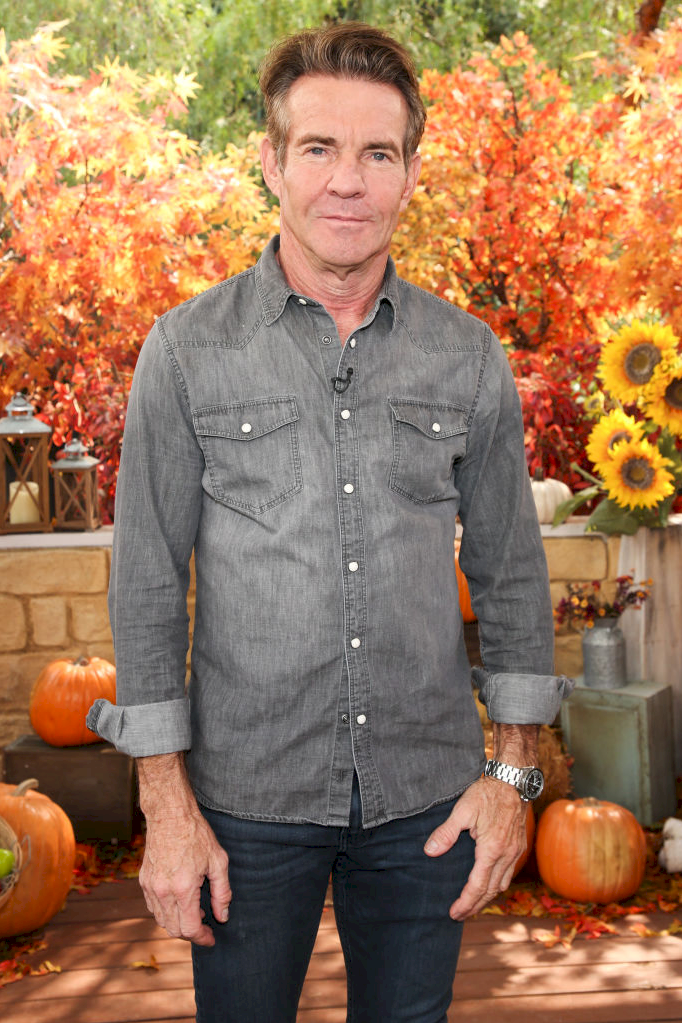 ---
WHERE IS MEG RYAN NOW? 
Check out any top 90s romantic comedy and you'll notice that Meg Ryan was a dazzling staple. But, she went from America's sweetheart to a complete Hollywood stranger in an instant. Meg has not starred in a movie since The Women, a film that premiered 10 years ago.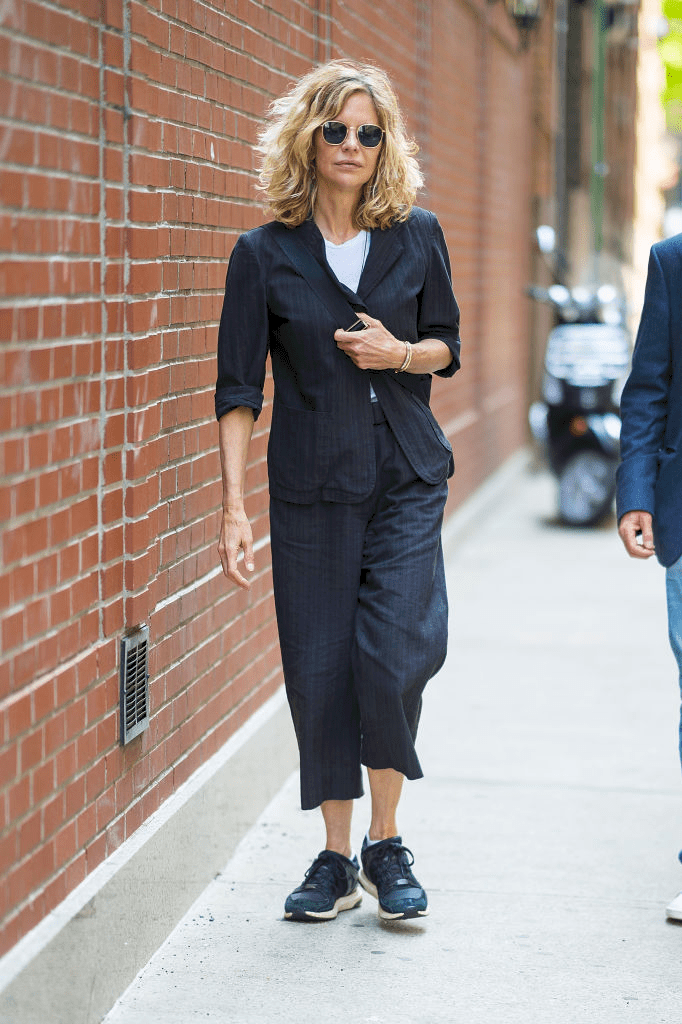 ---
Her personal life resulted in her losing star power and her "American Sweetheart" status. However, she has revealed that she was never a fan of that label. She felt people's perceptions were forced onto her and she had to live up to them.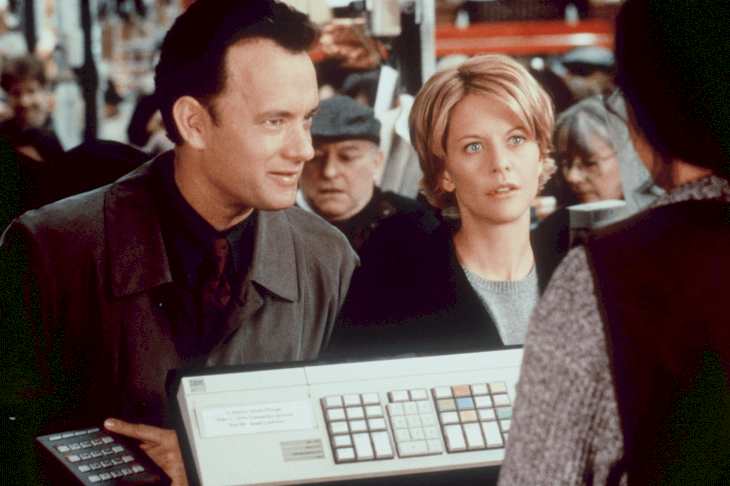 ---
THE MOVIE ROLE THAT CHANGED HER CAREER 
The early 2000s were a rough patch for the actress. Meg starred in a box office tank In the Cut, opposite the Avengers actor Mark Ruffalo. The film included a steamy scene from the actress that audiences failed to connect with because she's always been viewed as the girl next door. 
---
The movie is about a schoolteacher who has a secret relationship with a detective. At the film's premiere, she was asked about taking on such a racy role when we were so accustomed to her being the good girl. "I've done 30 movies and I've done seven romantic comedies," she told reporters."So I don't know what the typical Meg Ryan movie is."
---
SHE WAS DONE WITH HOLLYWOOD 
In an infamous interview with Michael Parkinson, he questioned her role in the movie and it almost was as though he was chastising her. "You should've prepared your audience for your doing something different," he said. Meg appeared to be angry and offended.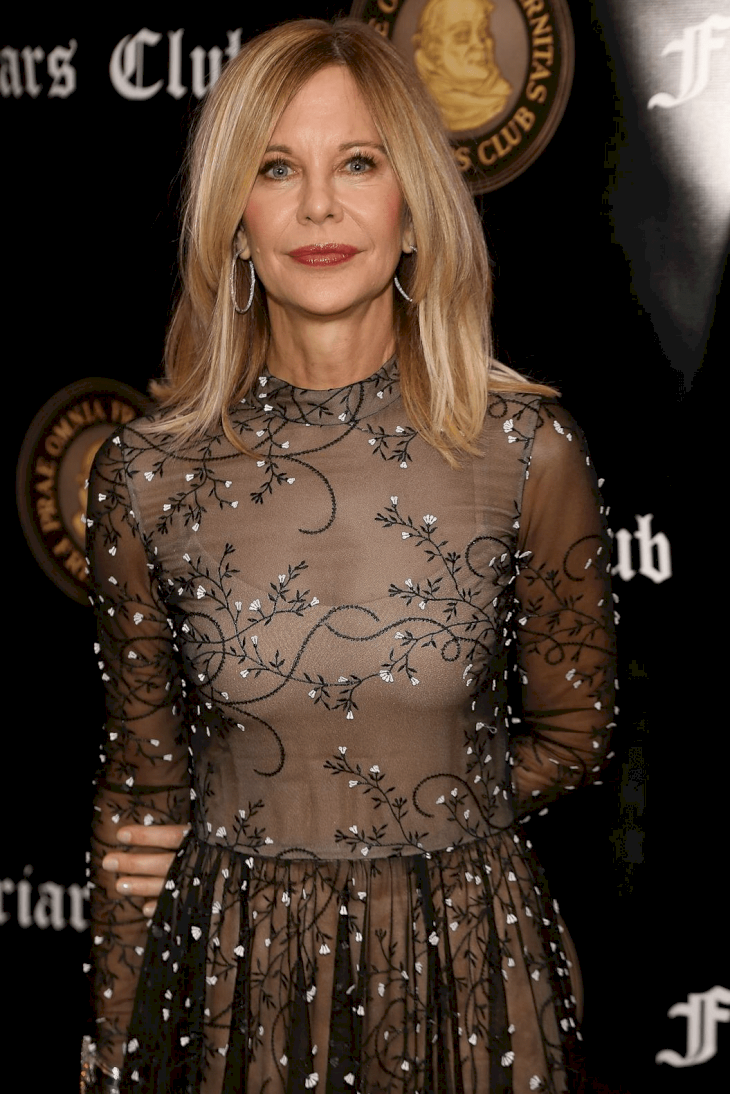 ---
Critics and fans were not happy with her performance but she defended herself stating that she'd been unfairly typecast into Hollywood's sweetheart. "I think the feeling with Hollywood was mutual. I felt done when they felt done, probably," Ryan said.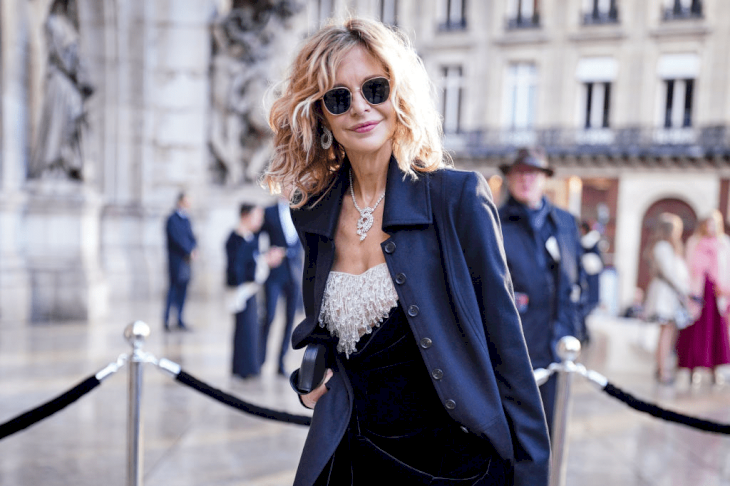 ---
HER THOUGHTS ON 'IN THE CUT' LATER
The actress later reconciled the movie's impact on her fans but she always knew it would be difficult for people to see her in darker roles, "People did not like it and they didn't like me doing it. What I really learned is that I had assumed a kind of girl-next-door archetype, and when you mess with an archetype, you have to ask permission," Meg shared. 
---
THE DARK SIDE OF FAME AND ACTING 
As a young actress, she was always on the go and as a result, her popularity grew and she fell into discomfort. She was tired and felt out of place. Ryan shared that being a famous actress wasn't all glitz and glam. There were moments when she struggled.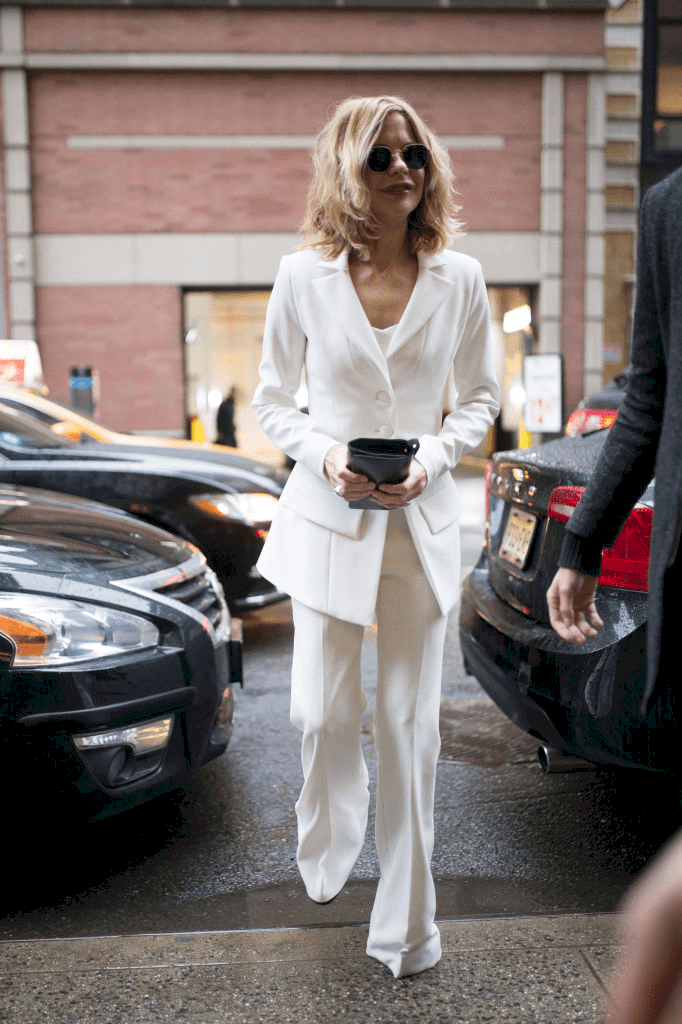 ---
"You're at a disadvantage as a young, famous person because you don't know who's telling you the truth," she told The New York Times. "I'm not complaining — there are so many advantages to being famous — but there are fundamental disadvantages for a part of your brain, your self, your soul. My experiences were too limited."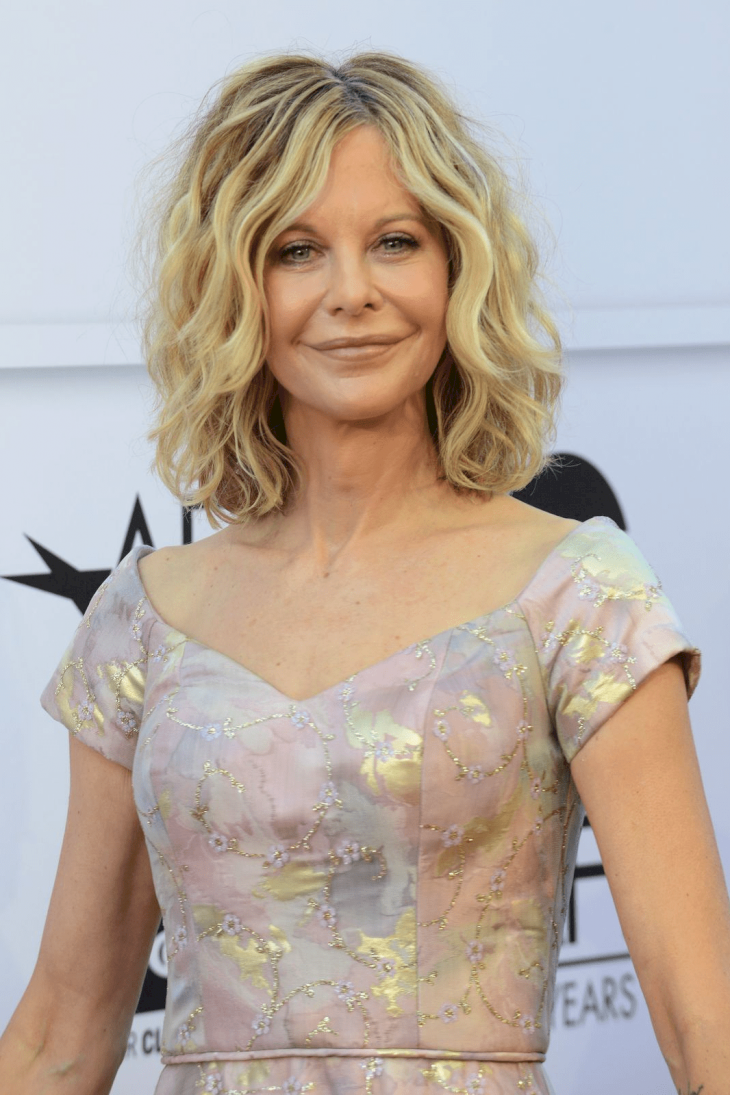 ---
WHY DID SHE DISAPPEAR?
After the tabloid debacle with the end of her marriage and the critics picking at her about In the Cut, Meg totally disappeared from the limelight for almost a decade. She turned down roles because, "I felt the desire to do nothing..do other things, meet other people, and have the terms of life be different than the terms of Hollywood life," said Ryan.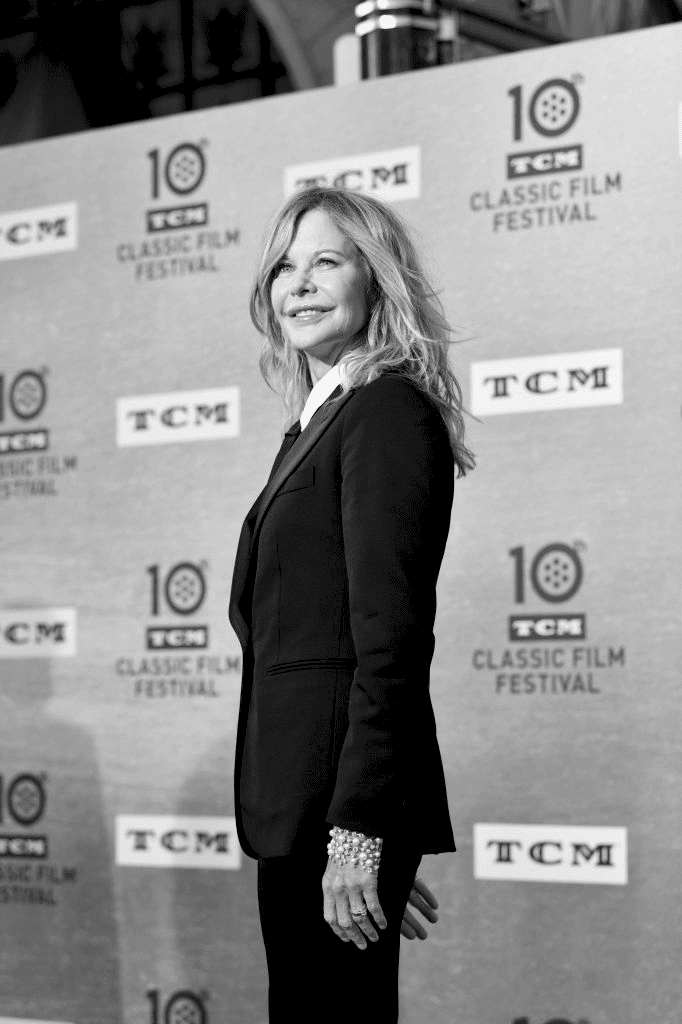 ---
She added that she had been an actress since 19, she needed time to regroup and spend time with her son. At the time, Meg felt that life was happening to her and she wasn't doing anything to create the life that she desired. The actress also transitioned and matured into a different woman that wanted more for herself.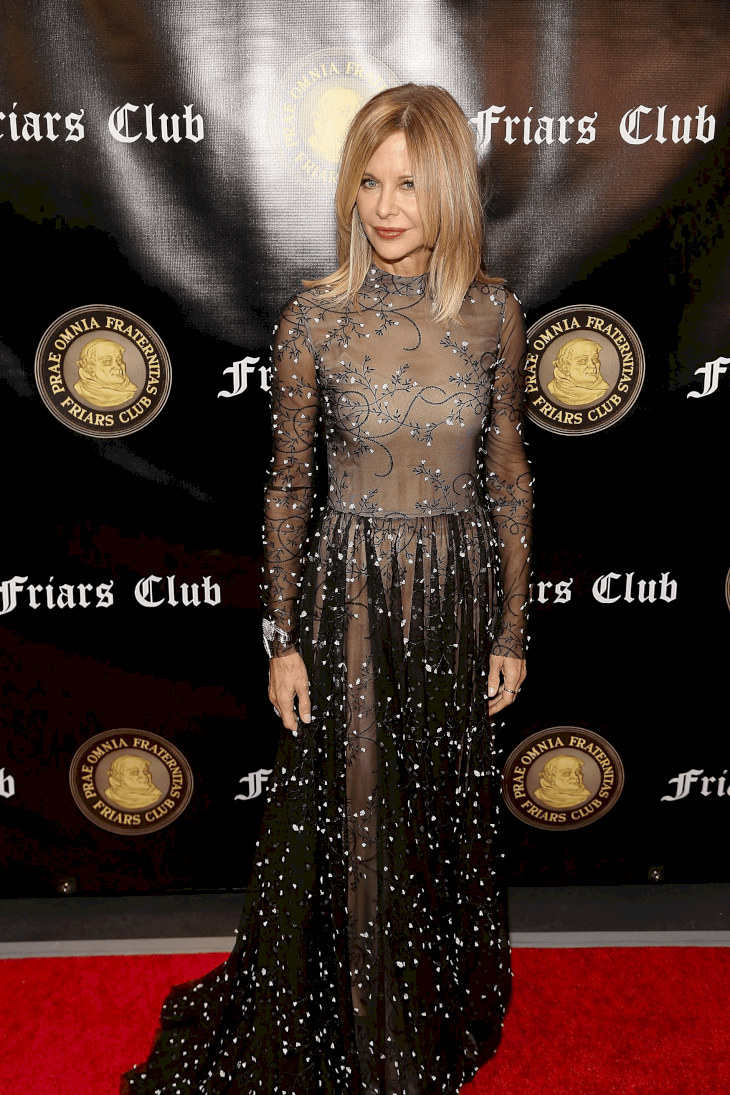 ---
MEG'S CHANGING APPEARANCE 
Over the years, Meg's been called out about her changing looks. Many have speculated that the star might have gotten a few nips and tucks. While she's never confirmed this to be true, people can't help but notice that something is a bit different. The star commented on these speculations by stating.
---
"There's a lot of hatred in the world today; it's so easy to judge. Imagine being a hater, how stupid! she said. My women friends are not sitting around talking about... well, sometimes there are conversations like that, but the people I value talk about kids growing up, what kind of world they are going into, what we are eating, what we are breathing."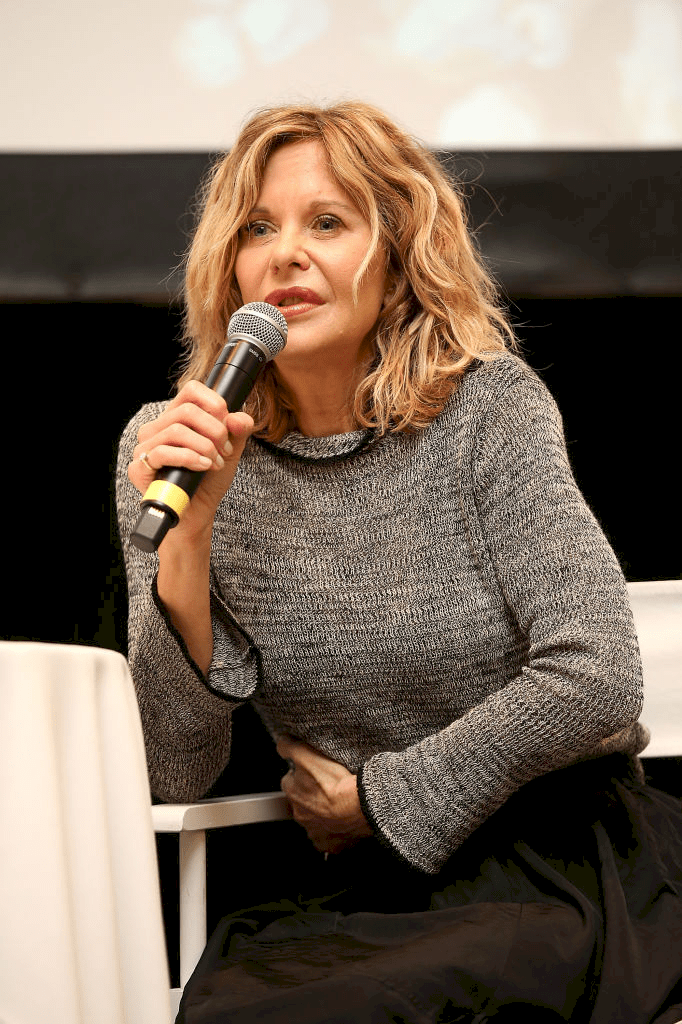 ---
WHAT IS SHE UP TO NOW?
Now, later in her life, Meg's taken on a "behind the scenes" role, she's a producer. "When you're a producer, mostly what you do is you try to find material, you throw like a hundred things at the wall hoping that two stick," she said. In 2018, Meg revealed that she sold her half-hour comedy show The Obsolescents to NBC.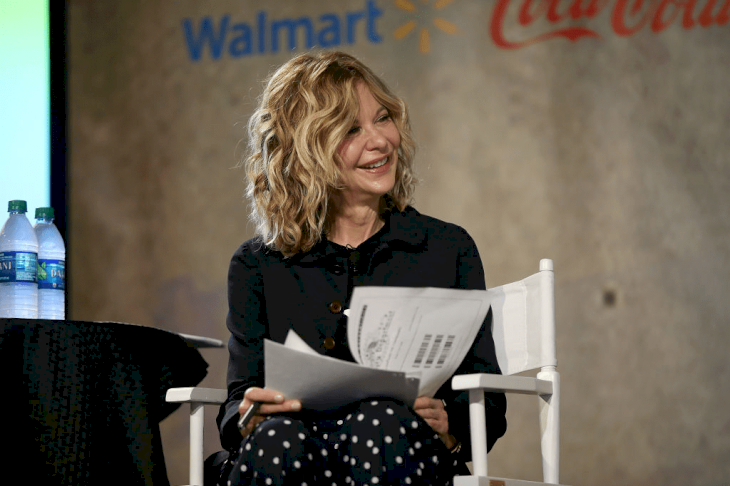 ---
HER DIRECTORIAL DEBUT 
In 2015, she became a first time director with the film Ithaca. She also starred in the project; it's about a widowed mother of three boys, one of whom goes off to war. She also got her long-time friend Tom Hanks to make an appearance in the movie. The film received good reviews and garnered enough attention for the star to give directing another go.