Why People Believe Harry And Meghan Are Lying About Baby Archie
Royals just can't escape from people's scrutinizing eyes, can they? Even baby Archie Harrison Mountbatten-Windsor's birth is being filled with rumors. Are his parents really lying about it? In what aspect do people think are they are concealing the truth? Find out what people are talking about when it comes to the delivery of the seventh-in-line to the throne!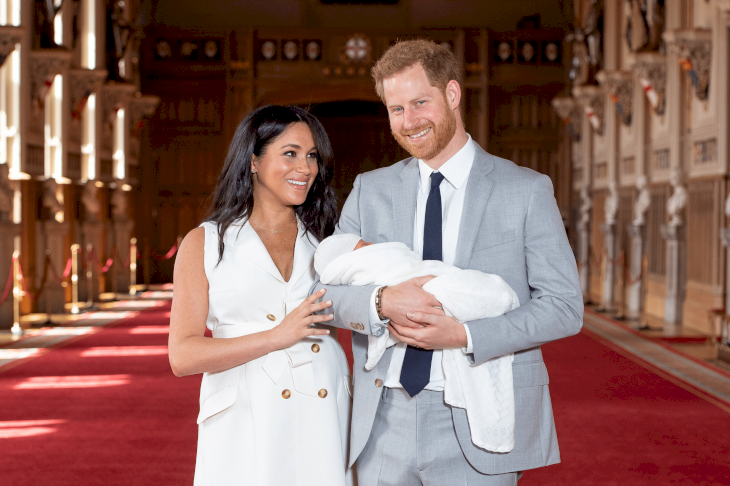 ---
THE RUMORS
The rumors and paparazzi did not stop with Archie's parents. The little royal became the target of the media soon after he was born. Well, all the royals go through it, right? However, in Archie's case, it's a little different. Even before Meghan Markle's son was born, the rumors had already started.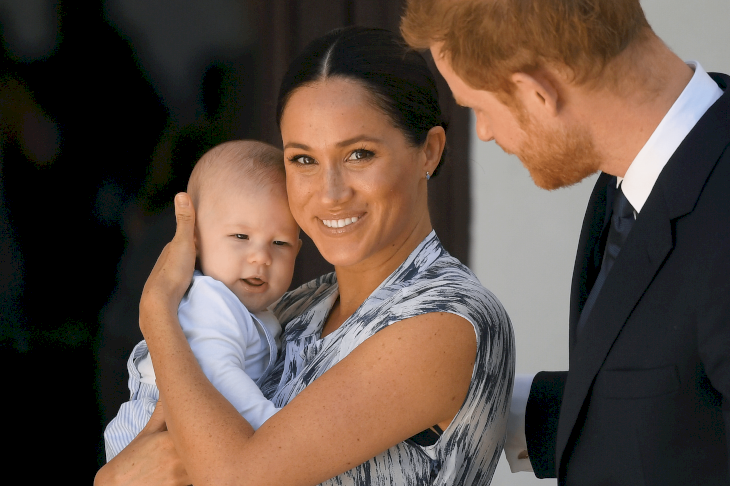 First of all, skeptics believed that Meghan wasn't even pregnant at all when the announcement was made. Oh, you say that there's the baby bump as proof. Well, they were saying that it was only prosthetics. Others also speculated the Meghan is not carrying the baby herself, but they'll expect it via a surrogate! Can the rumors get even wilder?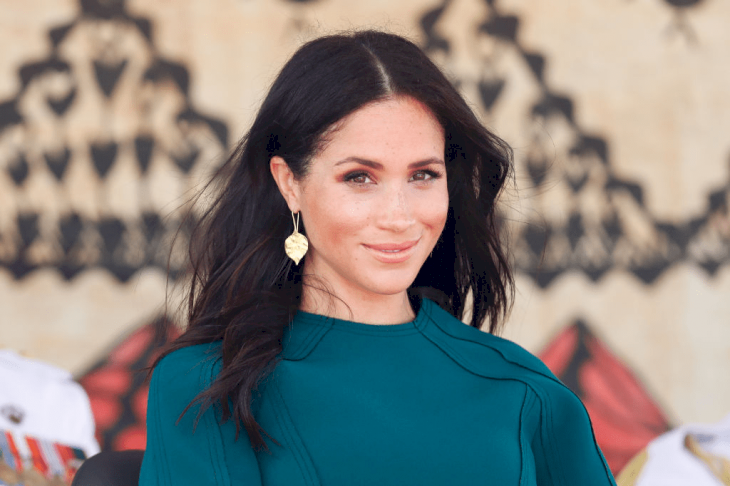 ---
AND MORE RUMORS 
There are those that believed that Meghan was really pregnant, but guess what? They think that it's not one baby alone, but two! You would have thought that the rumors will end once Meghan finally gave birth. Of course, not! When the Royal family announced last May 6, 2019, that Meghan and Harry welcomed their first child, it even went crazier.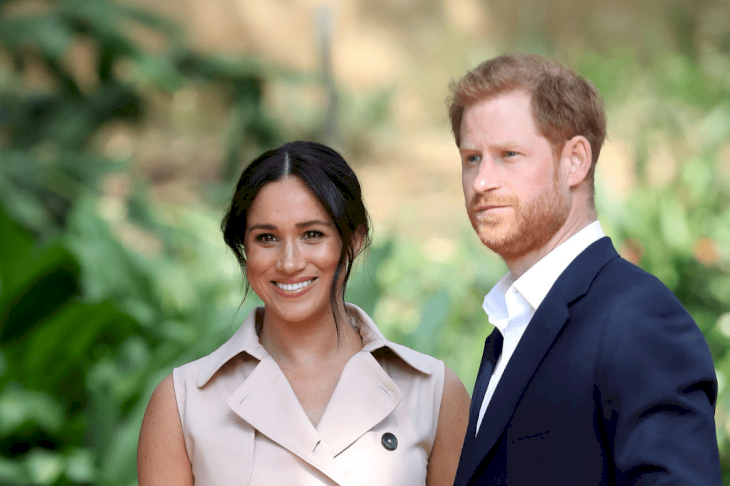 Yes, it did put a stop to the baseless claims about the couple having "twins", but it didn't dry all the circulating talks. Just a few days after Archie's birth, another strange rumor started to spread. And would you believe that rumors are capable of growing legs? Because this new unbelievable news seemed to.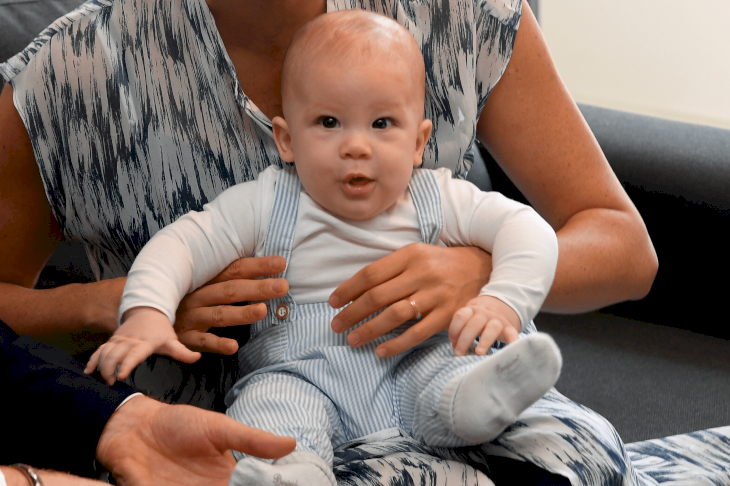 ---
DID THE PRINCE SLIP?
Three days after it's announced by the royal family that Archie was born, Meghan and Harry introduced him to the public, posed for some photos, and answered questions for the press. That's when the questions about the age of the baby began.  Well, it's really Harry's answer to the question about which parent Archie most resembled that started it all. 
Harry replied: "Everyone says that babies change so much over two weeks, so we're sort of monitoring how this changing process happens over this next month really." However, according to SheKnows, people think he actually said: "Everyone says that the baby has changed so much over two weeks." Now, was that really a slip-up that Archie's born two weeks prior?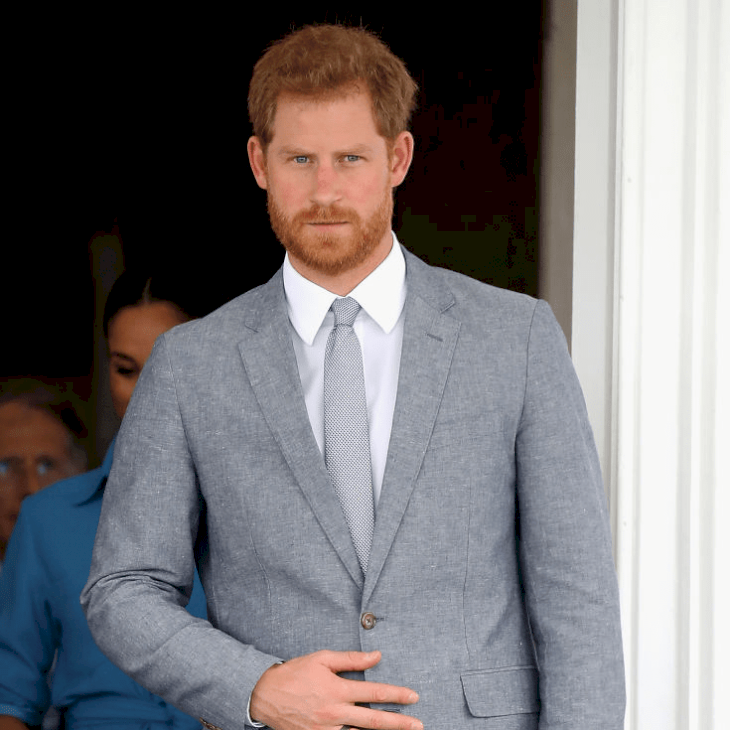 ---
SIGNS OF THE "LIES"
There were some other signs that point to Archie being older than everyone thought even though his father didn't make a little slip. Two weeks before the interview would have been the last week of April 2019 which is the time expected for Meghan to give birth. Meghan also confirmed that she was six months pregnant in mid-January.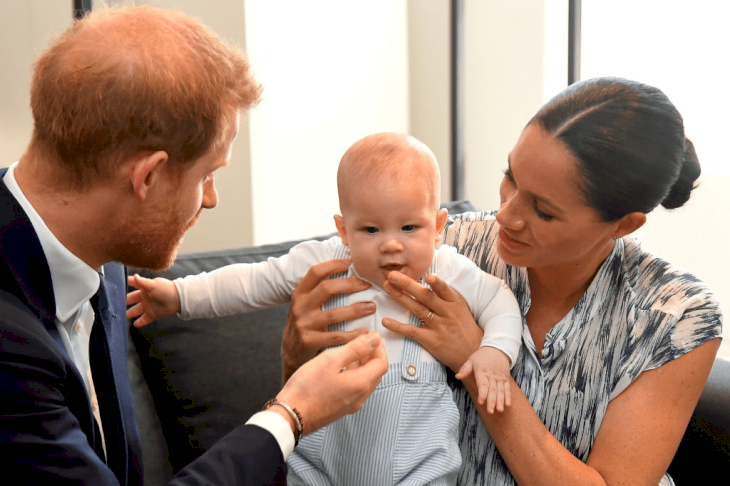 Meghan even told one woman she was due in late April to early May, according to Entertainment Tonight, so it would be reasonable to believe that if Meghan did give birth in late April ... What do you think?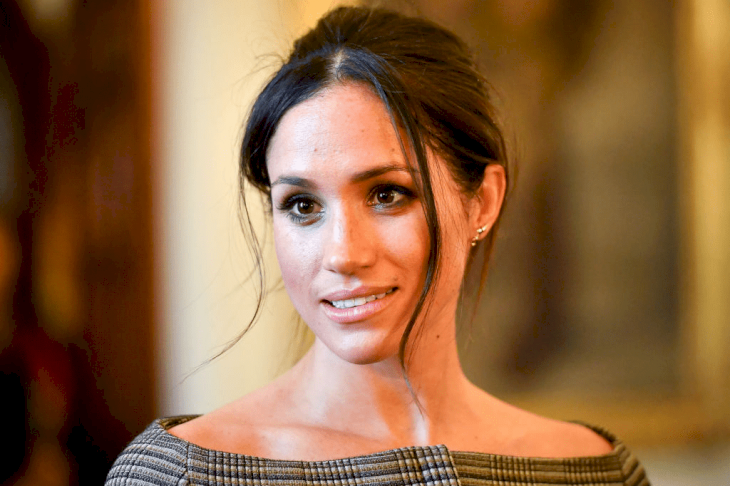 ---
NO SHOW ON INSTAGRAM
Fans were also fast to point out that despite having a booming Instagram account at the time of Archie's birth, the couple refused to upload photographs of him when he was an infant. One fan even had the courage to ask where the photos of Archie are.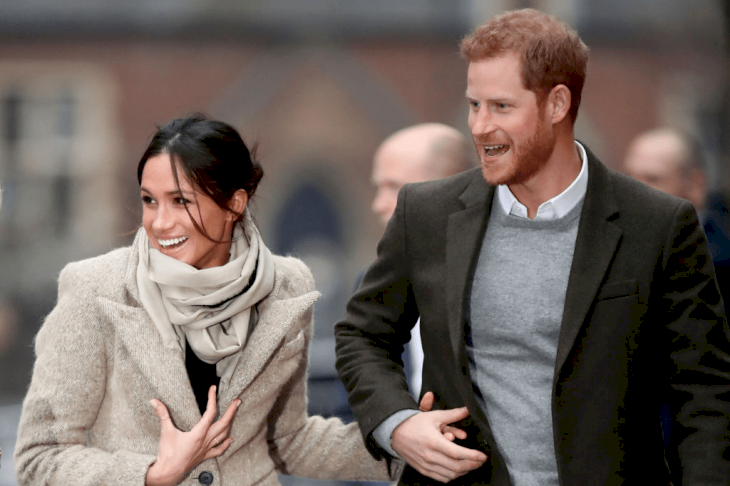 "He's gotta be 3 months old — and we've seen [Duchess of Cambridge's] children at such a young age — even Louis was photographed at 13 days!" Also, they have noted how Meghan's expression change after the Prince's slip. Such keen eyes people have these days!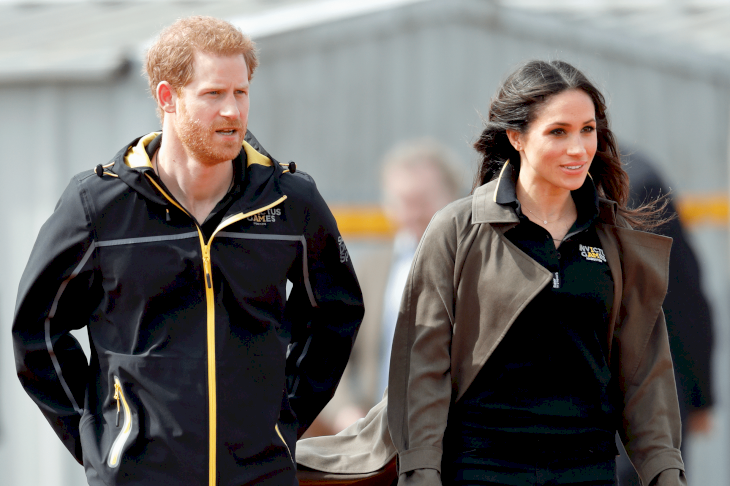 ---
THE PLANS TO CONCEAL
Buckingham Palace revealed via CNN that Meghan and Harry would be keeping "the plans around the arrival of their baby private" and would share the news "once they've had an opportunity to celebrate privately as a new family."  The plans seemed to go out the window when the royal family announced that Meghan had gone into labor on May 6 though.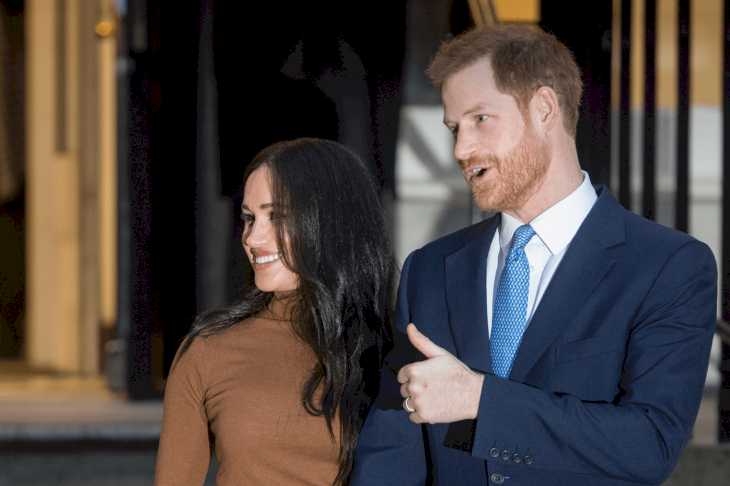 That day, Harry also met the press for an interview. As due dates are not exactly hard science, the couple could have changed their minds about waiting to share the details with everyone. Watch out though, there is still more that you need to know.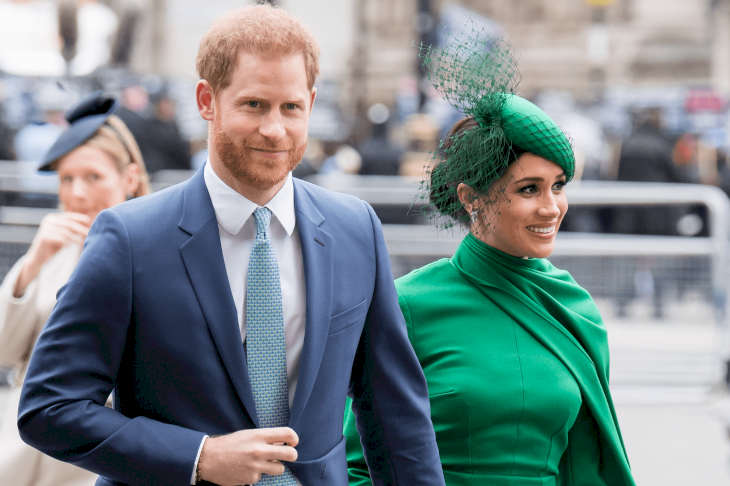 ---
VISIT FROM THE QUEEN
It can be noted that on April 26, 2019, an ambulance, medics, and a helicopter were spotted near Harry and Meghan's home. Also, after the ambulance arrived and prior to the official birth announcement, the Queen paid a visit to the couple's house. Of course, that would bring a very big question.
Was the Queen there just to visit her grandson and granddaughter-in-law and see how they are doing or was she there to meet the seventh heir to the British throne? Remember, it is a royal custom that the monarch is the first person to be notified of royal birth. Hmmm, what do you think?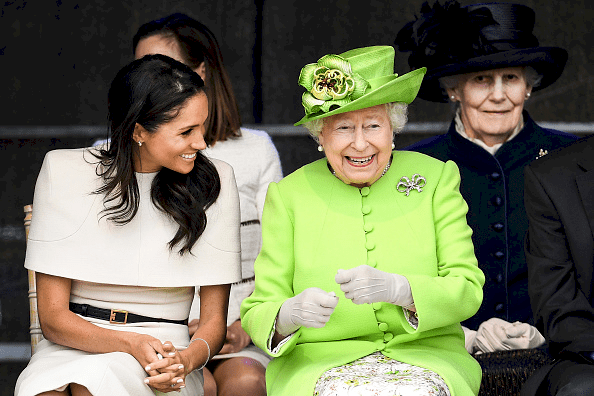 ---
BATTLE OF BROTHERS HAS SOMETHING TO REVEAL
In his new book, Battle of Brothers: William and Harry – The Inside Story of a Family in Tumult, royal historian and biographer Robert Lacey explained that Harry and Meghan were less-than-honest with the press and even to their mass of fans around the world when it comes to announcing Archie's arrival. 
He stated that even though Archie was really born at 5:26 in the morning on May 6, 2019, it was not announced until 2 pm that afternoon. Also, when the palace made an announcement, it was quite misleading since it implied that Meghan had just gone into labor when in reality, they were all home with Archie by that time.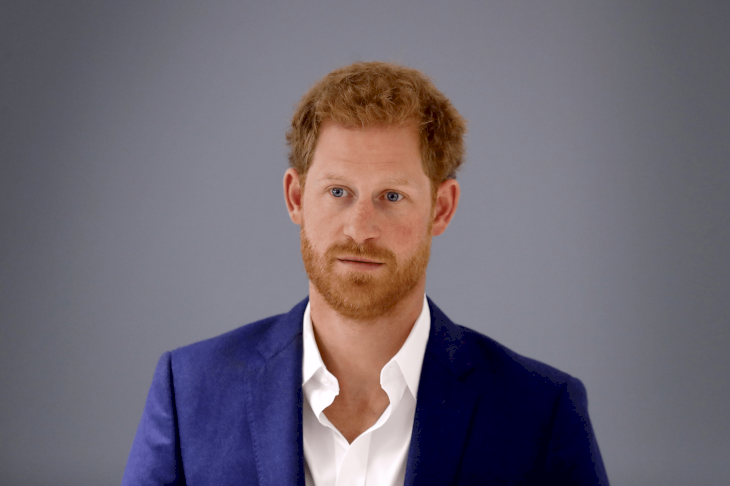 ---
LACEY LETS IT OUT
Lacey also let out some information that the decision has angered Prince William for he had followed the longstanding royal tradition of presenting his children to the public within hours of their births. There was something that Meghan and Harry can explain though. They claim their strong demand for privacy had to do with Harry's late mother, Princess Diana.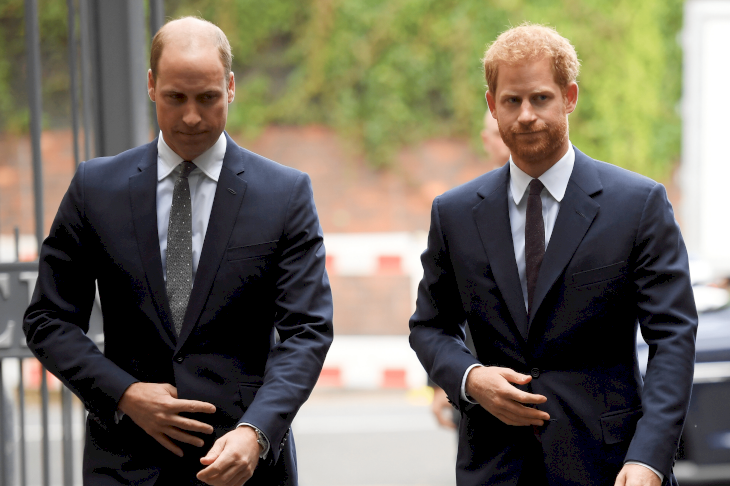 "Harry and Meghan were resolute that their newborn baby's first sight of the world should not be the same insane and lethal camera-flashing that had attended — had actually brought about — the death of Diana," Lacey wrote. Well, that's a good reason, isn't it?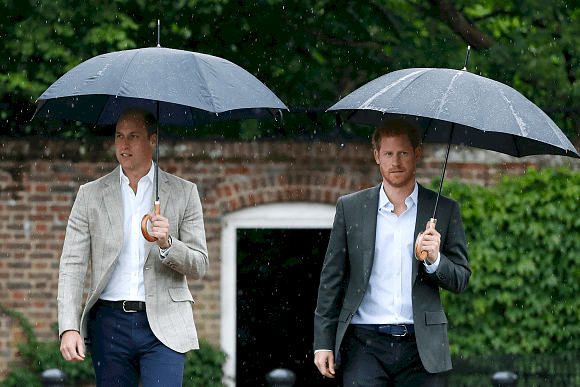 ---
THE COMPLICATED LIFE OF ARCHIE
As there is so much drama that surrounds his parents and the royal family, the child's life is even more complicated than knowing what his real birthday is. His birth was confirmed by the New York Times as the first interracial baby in the British monarchy's recent history, so he will have to face some complexities.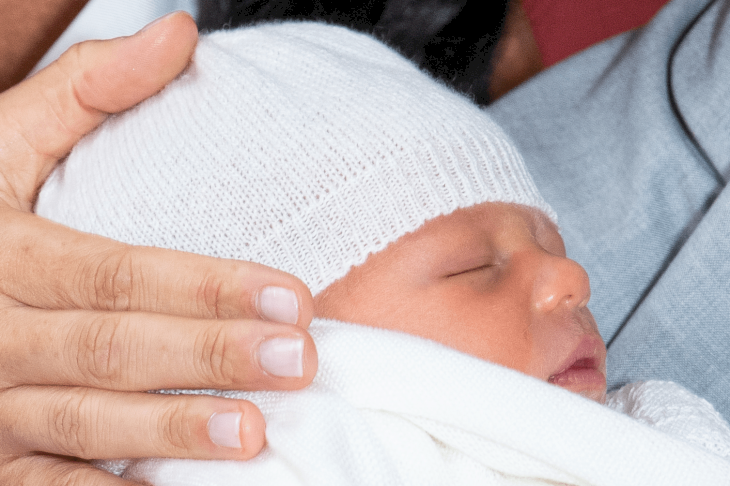 "So, unfortunately, thanks to Archie's royal status, when he gets older he will probably be forced to grapple with the private matter of identity in a very public way," Arianna Davis explained as she wrote for The Oprah Magazine. It's sad because Archie has already been the target of rude remarks nearly for as long as he's been alive.
---
NO PRIVACY SINCE BIRTH
Well, even when he was in his mother's womb, the child already had no privacy. It just can't be denied that he's born into next-level fame. He'll never have the luxury of having time off from the press and the public's eye. Regardless of what lifestyle his parents may choose for him, he'll never be able to lead a completely normal life.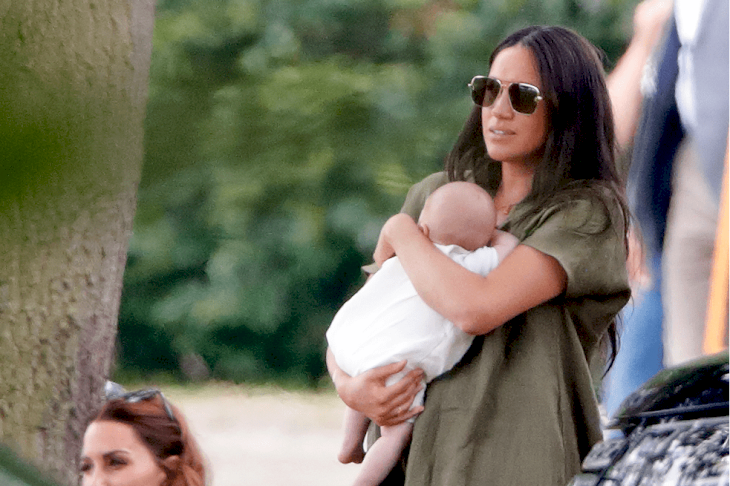 Regarding Harry, royal expert Roya Nikkhah said, "He's the most popular member of the Royal Family often in polls after the Queen, sometimes even ahead of the Queen." Naturally, Prince Harry's son is, as the expert revealed, "is probably going to have a life very different to most children." Come to think of it, he doesn't even have royal obligations!
---
BYE, CONSPIRACY THEORIES
Even though there are so many compelling signs pointing to an earlier birthday of the little boy, his official birth certificate puts an end to the conspiracy theories that are spreading. It was stated there clearly that the young royal was born at Portland Hospital in London, England not in late April, but on May 6, 2019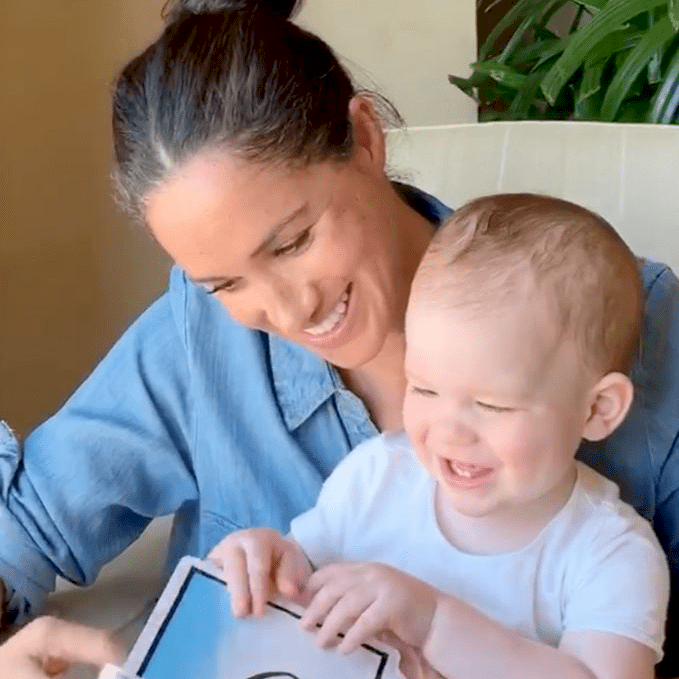 He was introduced to the Queen and The Duke of Edinburgh at Windsor Castle on Wednesday 8th May, while his mother's mother is also present. The Prince of Wales, The Duchess of Cornwall, The Duke and Duchess of Cambridge, Lady Jane Fellowes, Lady Sarah McCorquodale, and Earl Spencer were all informed and delighted with the news of Archie's birth. 
No matter what other people may say about the birth date of the young royal, it will not affect how he will be brought up or how he will come to treat other people someday. Maybe they lied, maybe they did not, but it won't bring harm to the country or the world, right? We could only hope that the boy will grow up strong to face all the rumors that surround him. What do you think about Meghan and Harry's little one? Be sure to share this article with your friends and family if you liked it!