Struggles The Harry Potter Cast Had to Deal with on Set
The Harry Potter series took years to make, so it's no wonder that its cast has many memories from that time. Some of the Harry Potter moments on the set were filled with joy and laughter, while others created serious challenges for the actors. Let's take a look at Harry Potter behind the scenes and find out which struggles the cast faced!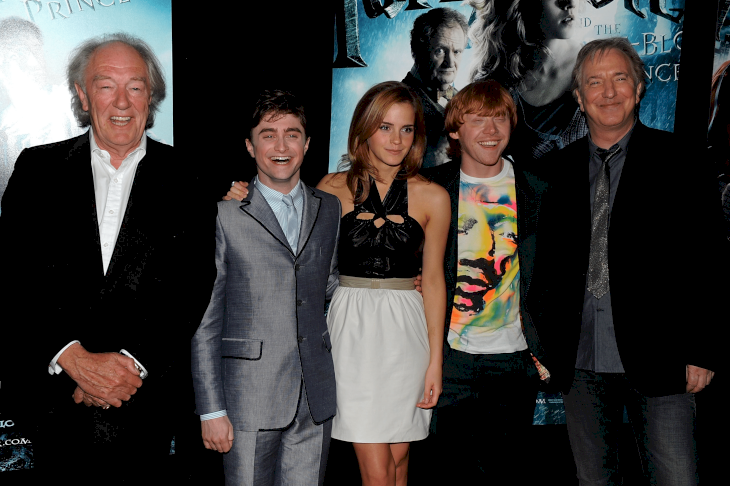 ---
LIFE OR DEATH SITUATION IN THE GOBLET OF FIRE?
In the third film, Harry had to go underwater in the Black Lake during the second Triwizard Tournament task. Dan Radcliffe thankfully didn't have to dive into a lake or deal with evil mermaids on the set. But the scene still had to be done underwater in a tank, so it still involved a great deal of risk.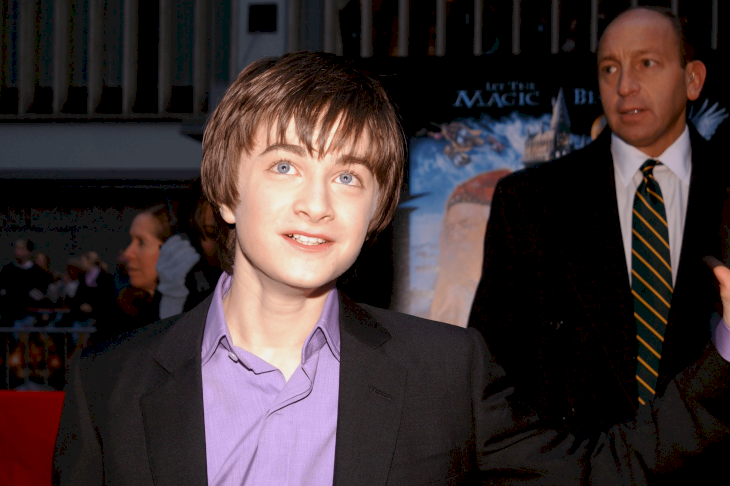 ---
For this reason, it was essential for the actor to learn the basic hand signals for scuba diving to let others know how he was doing. After all the training was done and the director said action, the professional divers on the set shockingly saw Radcliffe giving them one of the most disturbing signs: "I'm running out of air, get me to the surface NOW."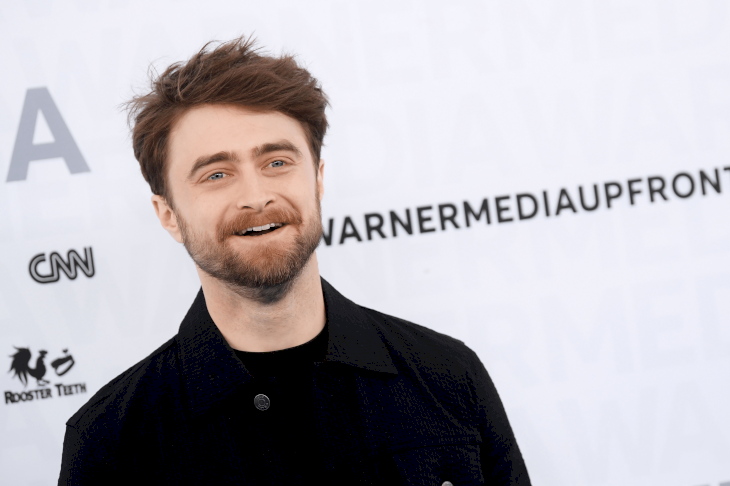 ---
Of course, they immediately rushed to help, but… In the next moment, they were shocked once again because Dan wasn't actually drowning! The actor explains: "I got the signs wrong. I thought I was signaling everything is fine." Yeah, he just messed up and freaked the guys out! But, although it was a false alarm, the divers were probably relieved to know that Dan was okay.
---
THE POTTER DAYS WEREN'T EASY ON EMMA 
There were quite a few times when the actress seriously thought about quitting the franchise. An especially hard period came on the set of The Deathly Hallows Part 1. The main trio had to film a lot of scenes outdoors in utterly wet and cold conditions for months on end. At one point, it became too much for Emma.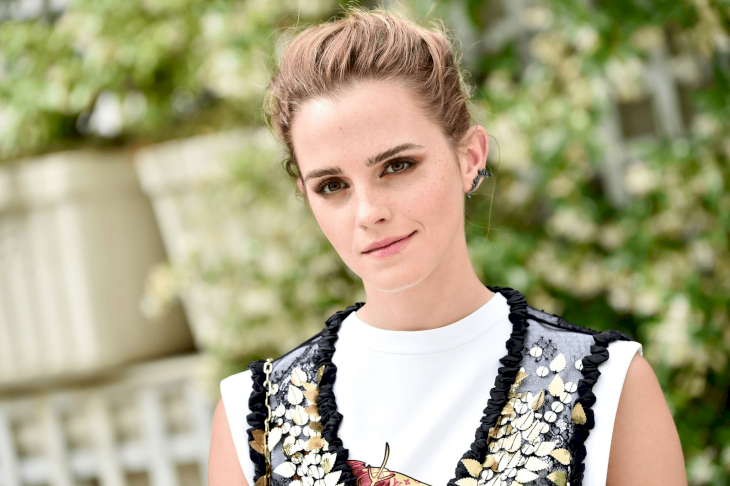 ---
"I hate to sound whiny but it's hor­rible," she said. "This has definitely been the most intense, grueling period of film-making I've ever done." Thankfully, she withstood everything and remained the Hermione we all love right till the very end. But Deathly Hallows wasn't the only film that marked Emma's hard times on the set.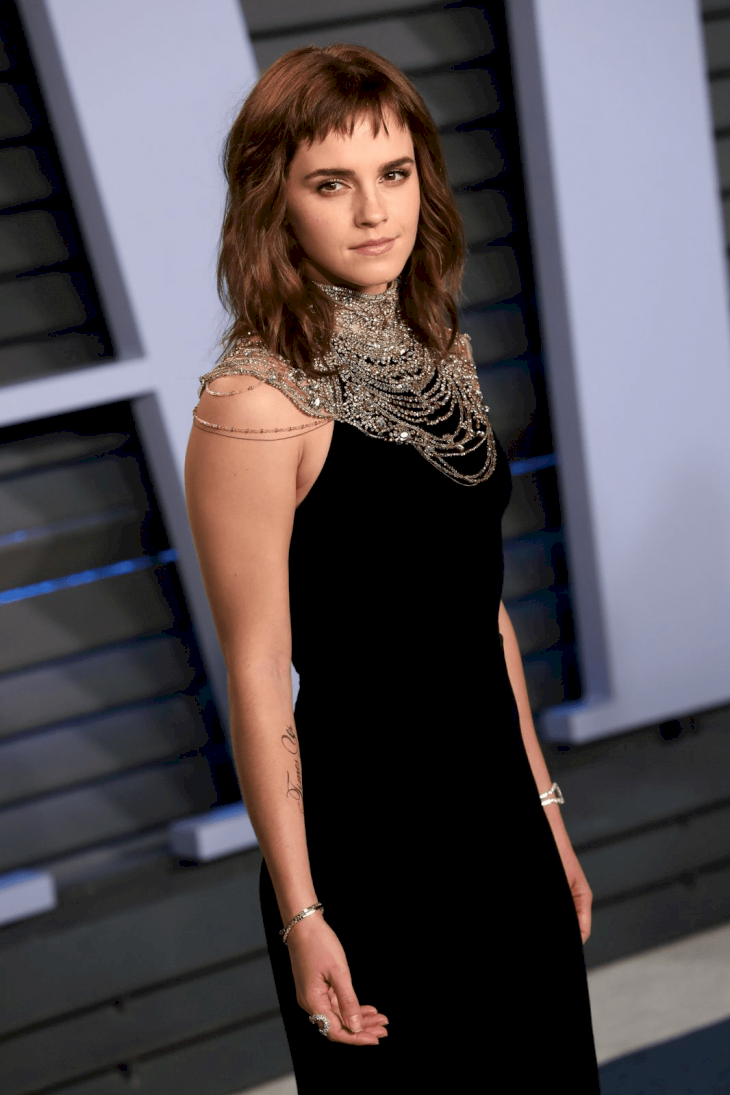 ---
Her on-set struggles began right in the first movie when someone she loved unexpectedly passed away. It was her hamster, Millie. Since she was still very young, she took the loss really hard. Overcoming her beloved pet's death while still having to play Hermione was a real challenge for Emma. But the cast helped her to deal with it.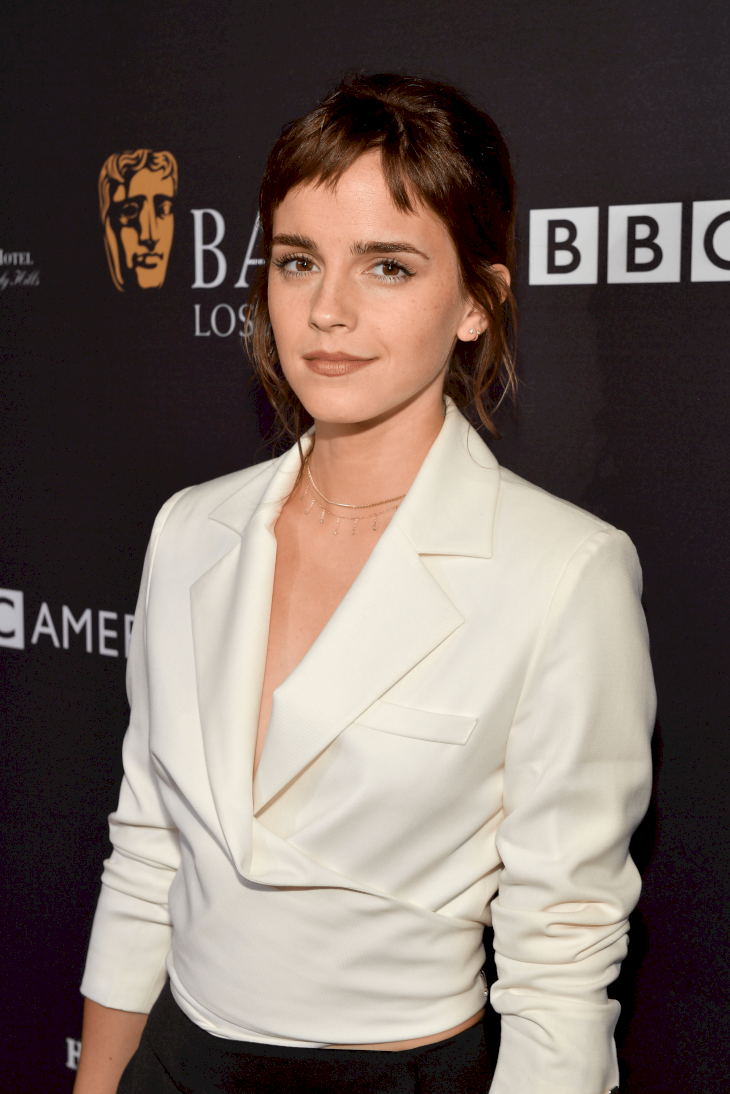 ---
As Watson recalled in her Britannia award acceptance speech, the movie's crew made a tiny casket that had a silver plaque with "Millie" engraved on it. How sweet!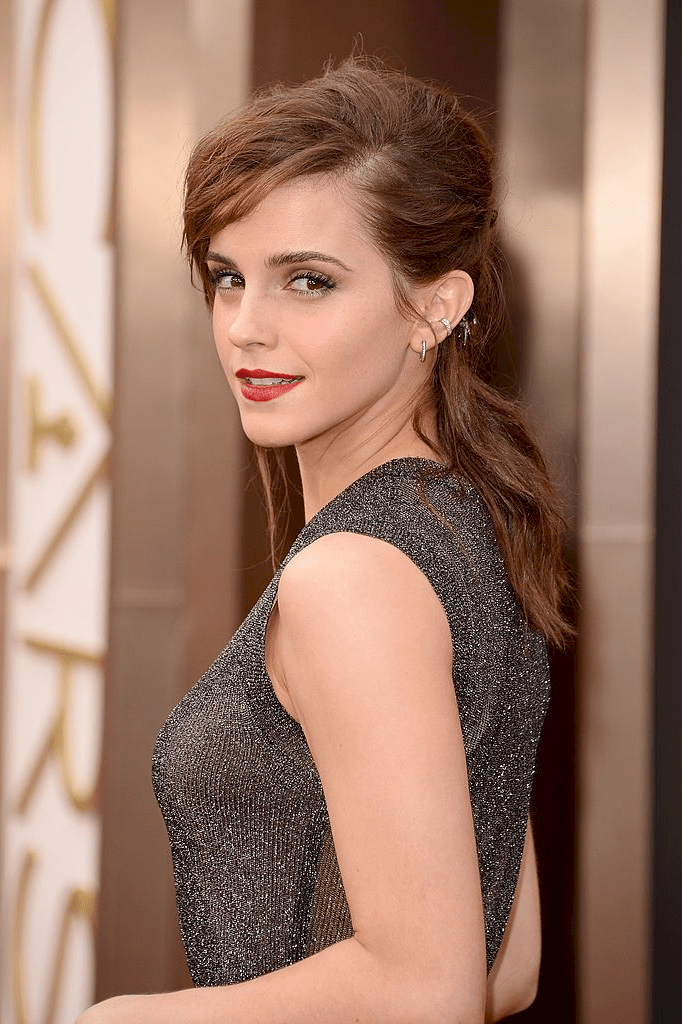 ---
RUPERT GRINT HAD A BAD REPUTATION ON SET 
Yes, I'm talking about the sweet Ron Weasley actor! I know that it might be hard to believe that he'd do something bad, but… he actually did annoy others at times. The thing is, Rupert is infamous for his exceedingly joyful mood on the set. In fact, due to his behavior, the most popular phrase the Harry Potter crew heard was "Rupert, stop smiling!"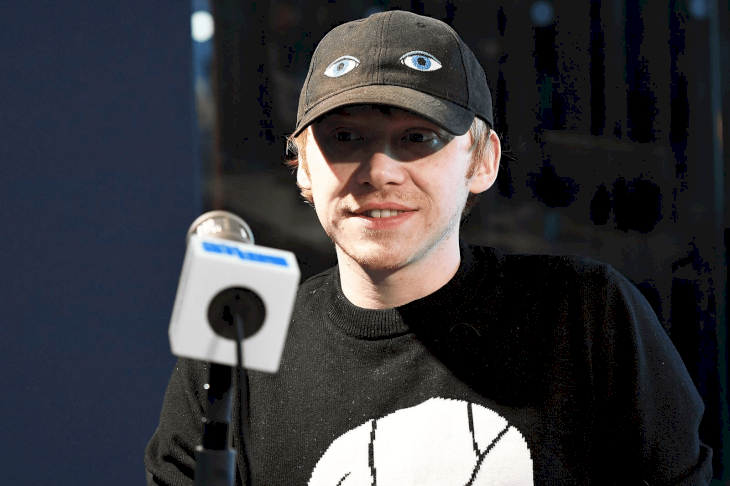 ---
But the funniest thing is, the young actor found it hardest to keep a straight face during the most dramatic moments. Like, for example, Dumbledore's funeral. "For some reason, I found that absolutely hilarious," Rupert admitted. "And yeah, once you start laughing, it's very hard to stop." Can you believe it??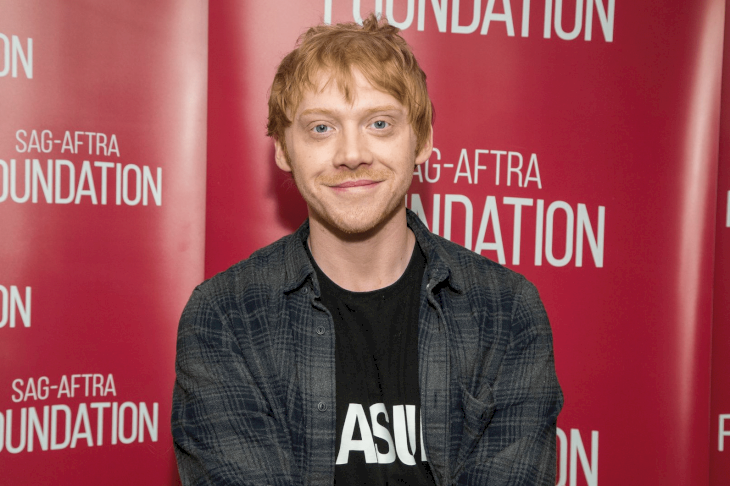 ---
While we all wept, he couldn't stop giggling! So it's obvious that it was necessary to make countless takes of one scene because of Grint's constant laughter. "I had a particularly bad reputation, they used to call me 'Go Again Grint' because I could never do anything without doing it like 20 times," Rupert recalled.
---
Ah, this guy was definitely having the time of his life! But in the first Harry Potter film, he wasn't the only child actor who couldn't stop laughing, and it was all because of their older colleague.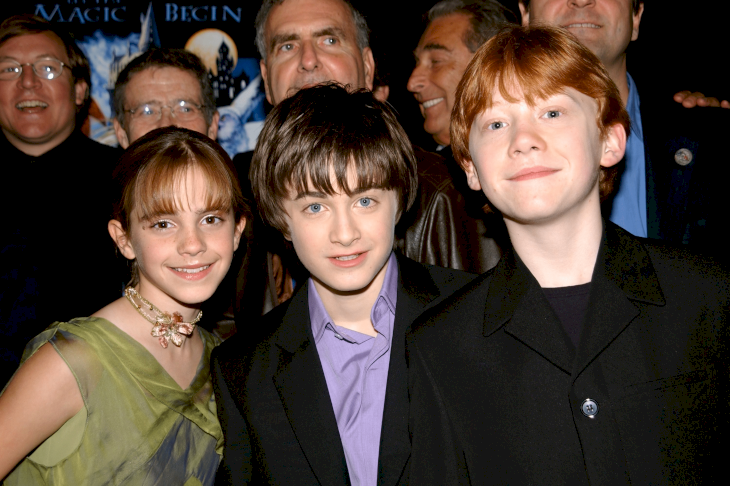 ---
ONE VERY FUNNY ACTOR 
The actor's name was Rik Mayall, and he played Peeves, the ill-reputed poltergeist of Hogwarts, in The Sorcerer's Stone. Wait, wait, wait… you didn't know that Peeves was supposed to be in the movie series? Yes, he was, and Mayall played him brilliantly in the first film.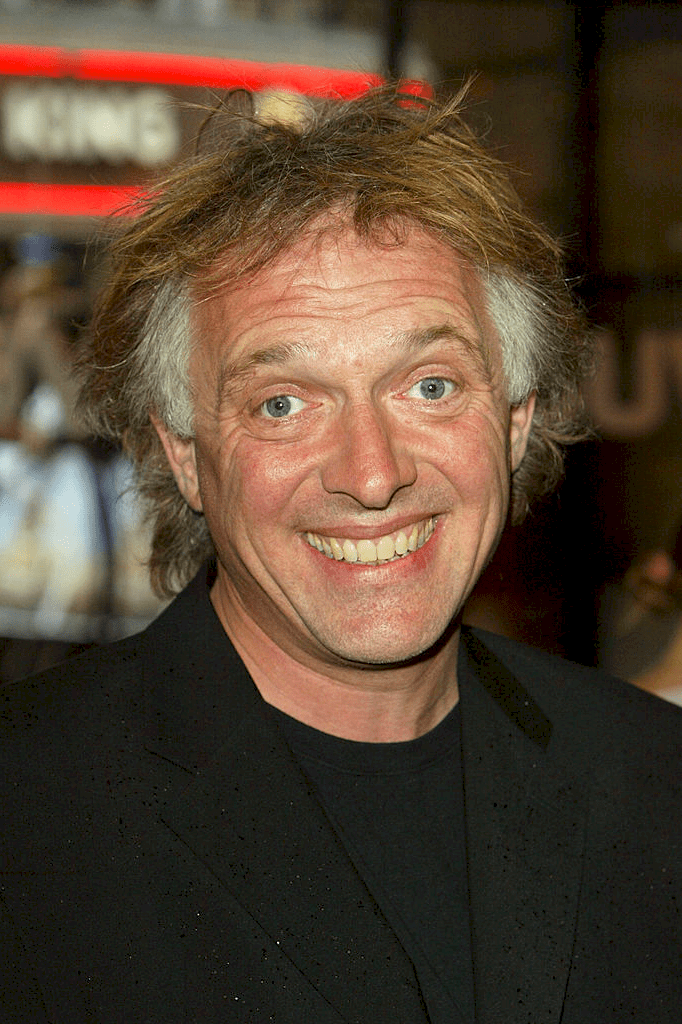 ---
In fact, the late comedian did it a bit too well - so much so that the kids on the set would always burst into laughter when he was around! So the actor was asked to say his lines with his back to the children, and then he had to do it from across the room. And yet, nothing helped because everyone kept on giggling!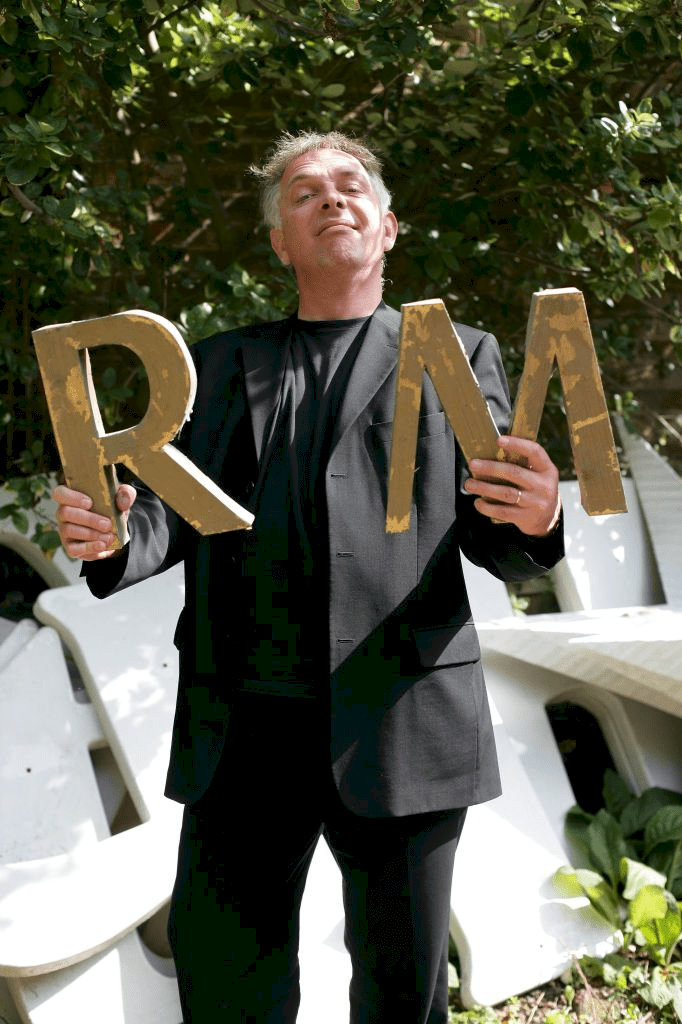 ---
But, sadly, we didn't get to see what was so hilarious about Mayall's performance because all the scenes with him were cut, and he was never asked to return as Peeves. Apparently, the film director Chris Columbus didn't like how the poltergeist looked on the screen. Mayall still got paid for the part, as well as tickets to the premiere.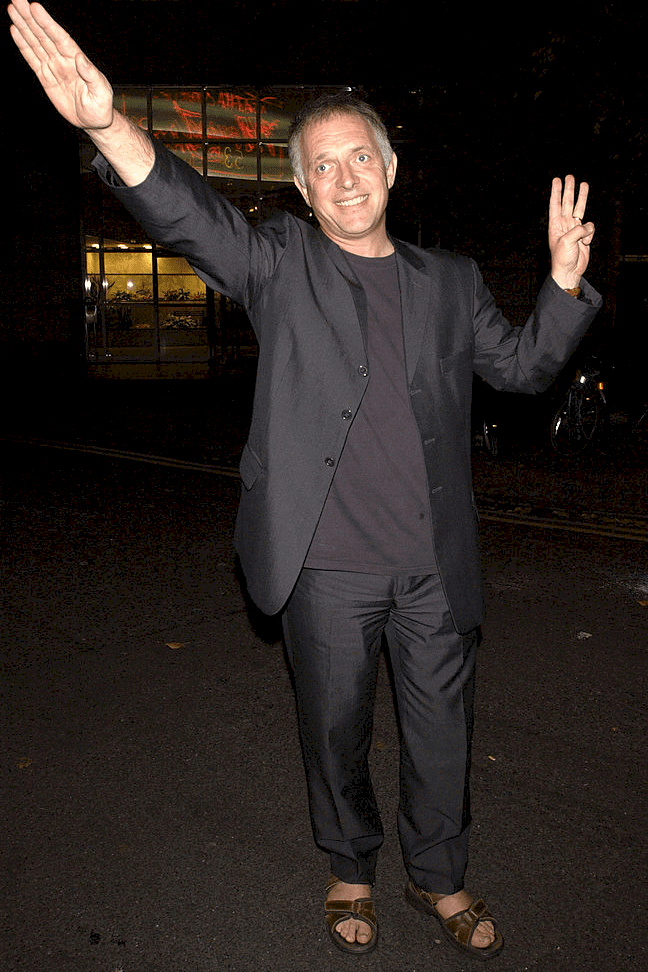 ---
But prepare to hear the funniest part. He didn't tell his kids that his scenes were deleted, and they were sure that he was still in the film. Hagrid? Gee, I wonder what Robbie Coltrane would think of that! And what do YOU think about Peeves being cut out of the film? Share in the comments!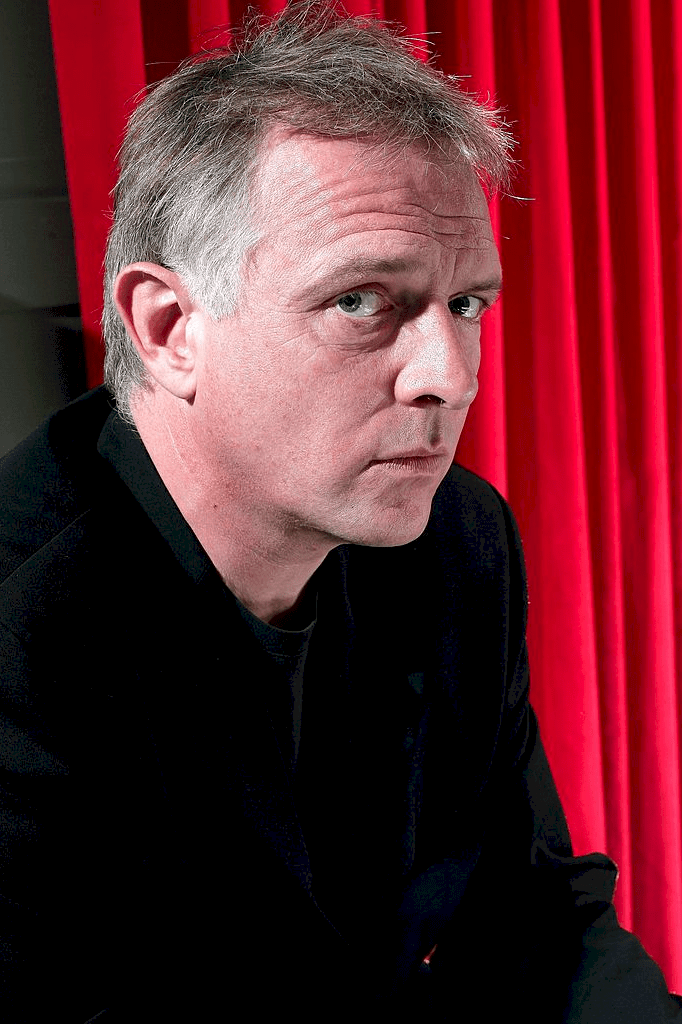 ---
AWKWARD ON-SET SMOOCHES 
Working on Harry Potter wasn't all about fun and laughter, of course. And the actors, especially the main trio, also had some awkward moments on the set. In the final films, Emma Watson had to kiss BOTH of her co-stars, and it became a serious challenge for her. After all, they'd been working together for about ten years, and they became like a family.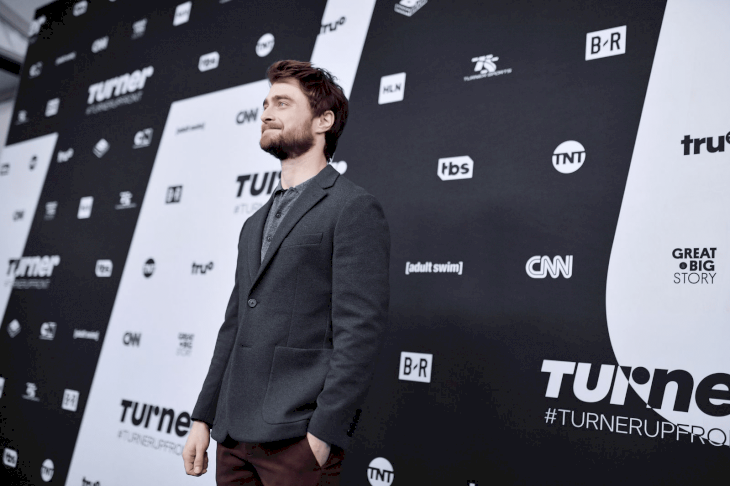 ---
So kissing was utterly awkward for all of them. Here's how Dan commented on his kiss with Emma: "It was kind of weird. It is a bit like kissing your sister." But he was quick to add: "I'm not complaining! It was good." Sure, why would someone complain about kissing Emma Watson??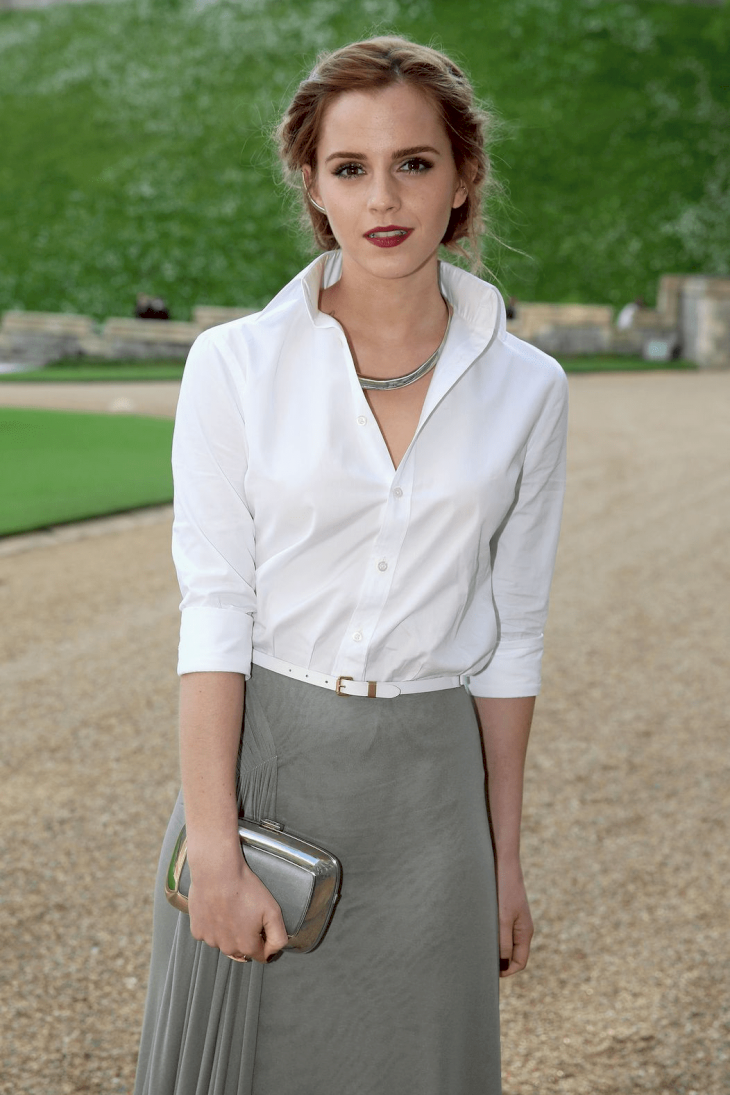 ---
And meanwhile, Rupert, in his usual fashion, couldn't stop laughing while watching his friends sharing a passionate kiss on the set. In fact, he laughed SO hard that Emma even sent him out! So she certainly didn't want a similar thing to happen in her kissing scene with Rupert, so she was very explicit with Dan.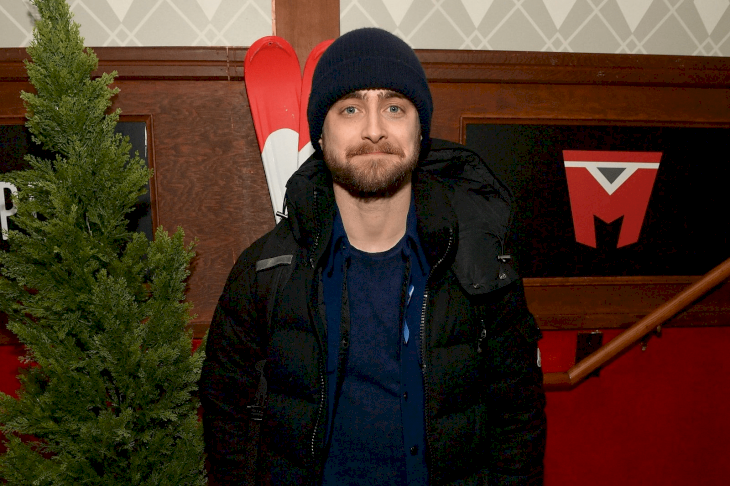 ---
Yeah, Dan, life's not fair! Emma's kiss with Rupert felt JUST as awkward for both of them, and it was for the same reason. We got you, Emma! And now, let's go back in time to when these three weren't adults kissing each other yet.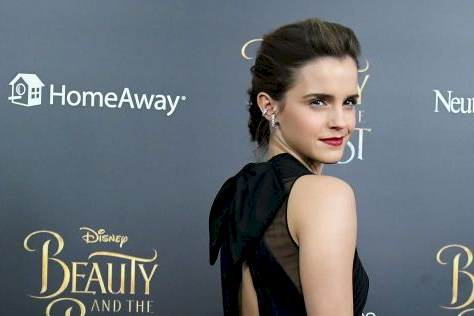 ---
HARRY POTTER AND THE CHAMBER OF ICE? 
Any place with a large number of children is at risk of a lice outbreak, and the set of the second Harry Potter movie was no exception. Despite all the crew's efforts to control the nasty nits, they still had to delay the filming at least once because some of the cast members had lice.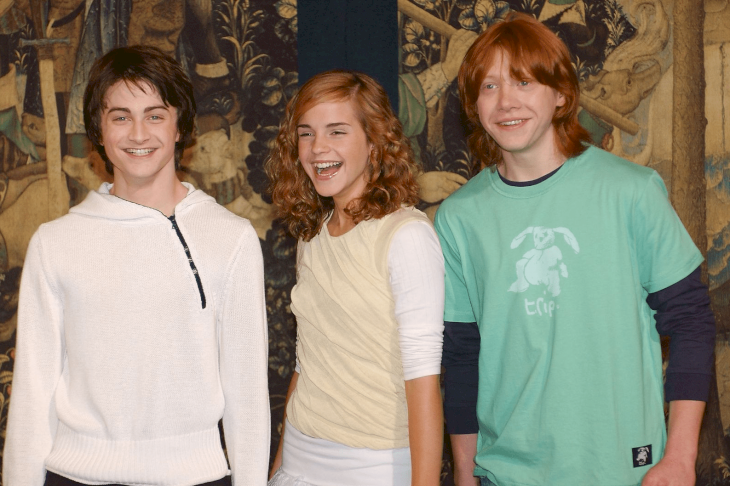 ---
---
This meant that everyone else on the set had to be checked and treated immediately. And until everyone was clear, filming couldn't continue. So yeah, a giant serpent living in the Hogwarts walls and petrifying students with its gaze wasn't the only challenge in the Chamber of Secrets!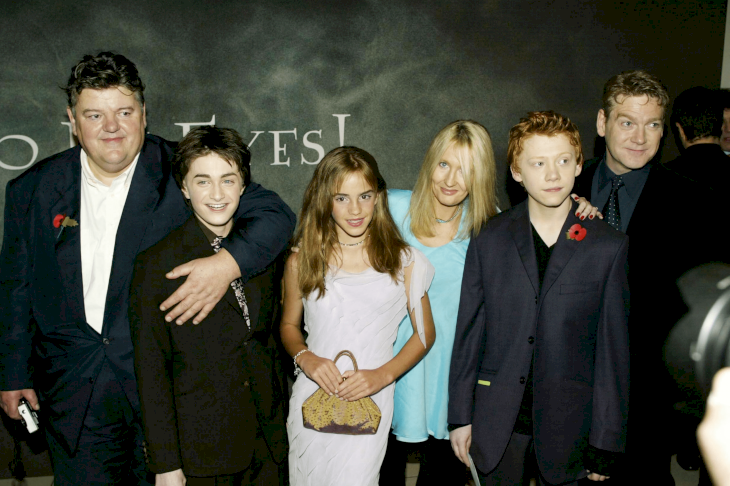 ---
WRITE AN ESSAY ON YOUR CHARACTER 
Although it may sound weird, this is precisely what Alfonso Cuaron, the director of Harry Potter and the Prisoner of Azkaban, asked the main trio to do before filming began. This isn't something you'd want to do, especially when you have to write these darn essays at school, right?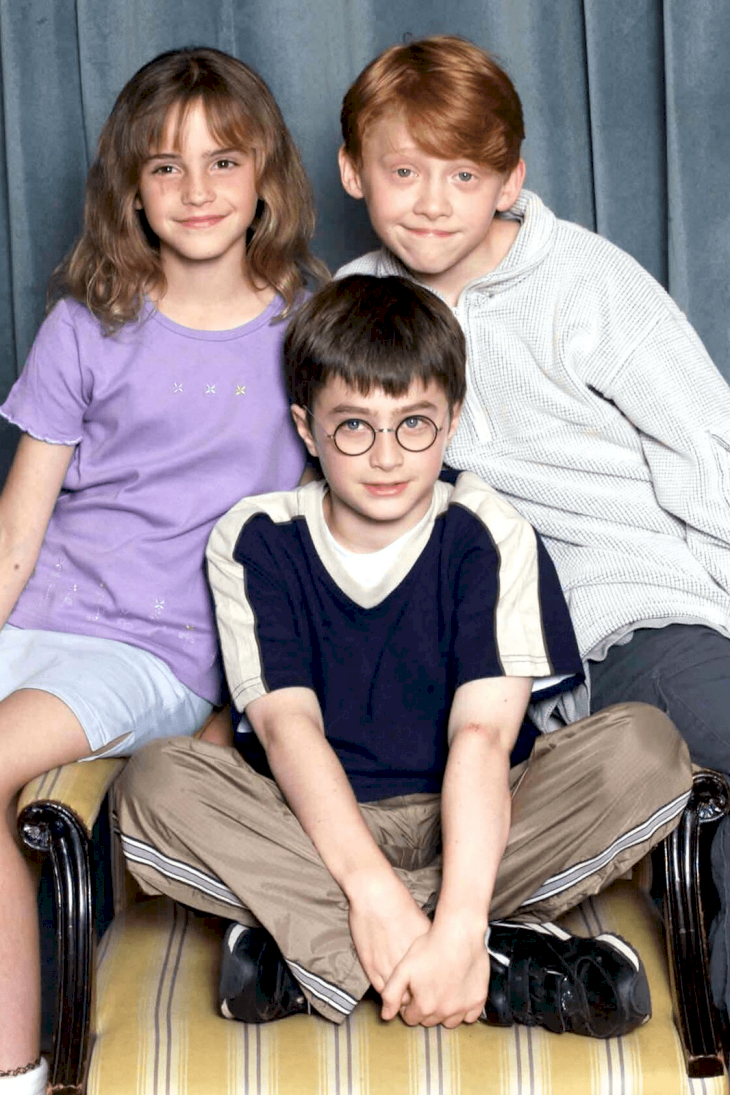 ---
I'm sure that the young stars didn't really like the idea! But as Cuaron said, this exercise was supposed to help the actors immerse themselves in their characters' experiences and emotions. Well, now you're probably wondering what they wrote in their essays. Unfortunately, we don't know because none of them were ever shared online.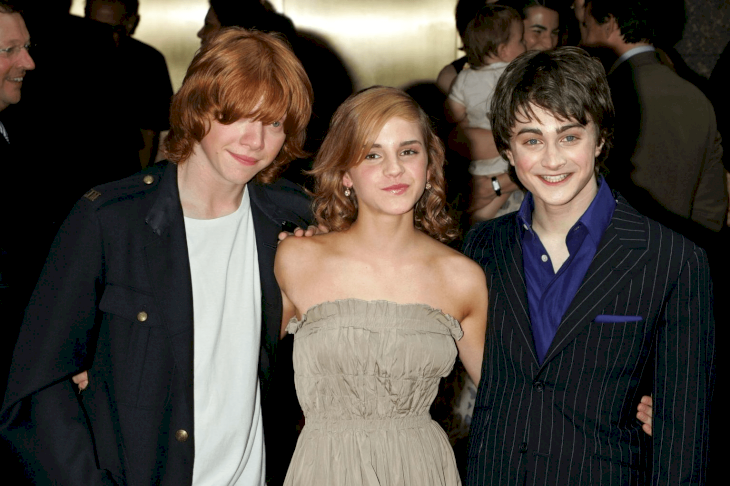 ---
But we do know something fascinating about this whole thing. Dan Radcliffe wrote one page about Harry. Meanwhile, Emma Watson wrote SIXTEEN pages! Looks like this young lady allowed herself to embrace her inner Hermione and did exactly what her character would do!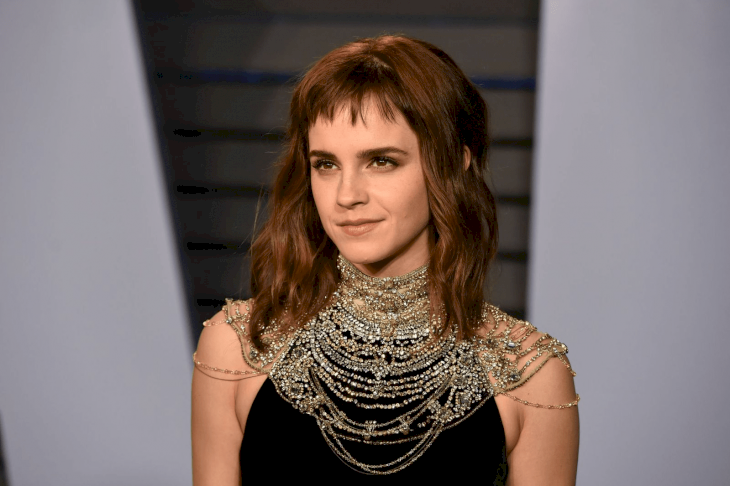 ---
And as for Rupert Grint, he never turned his essay in! In his defense, the actor said that he was too busy… and also that Ron wouldn't have done it either. We all know that the Harry Potter casting was spot on, but this instance proves just how much the actors were like their characters! And also…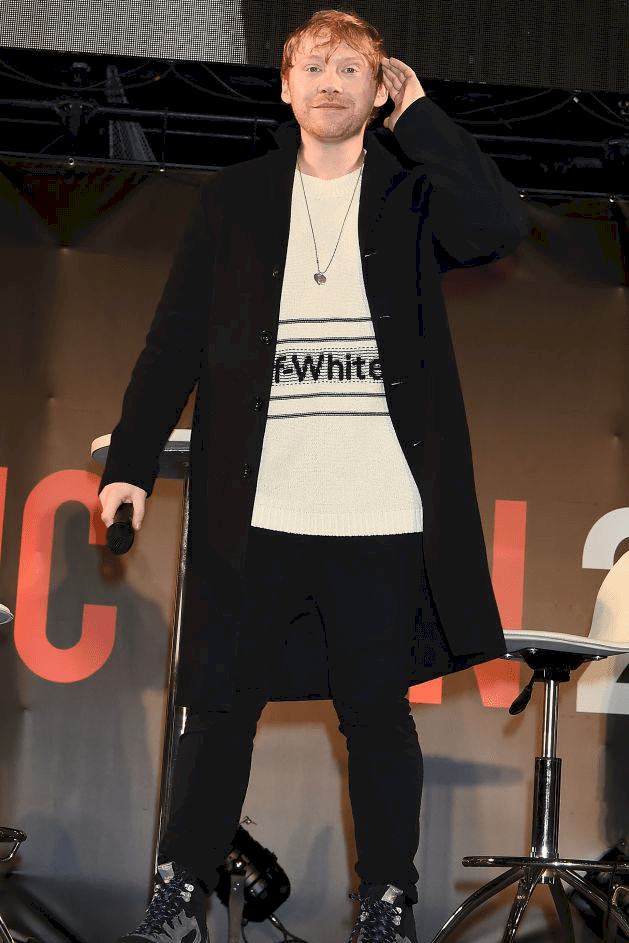 ---
TOM FELTON WAS SUCH A MALFOY 
Sure, the actor is much sweeter and kinder than his character, but he still did a few things on the set that made him look exactly like Draco. One was lining his pockets with food and drinks! Here's what Tom said about it.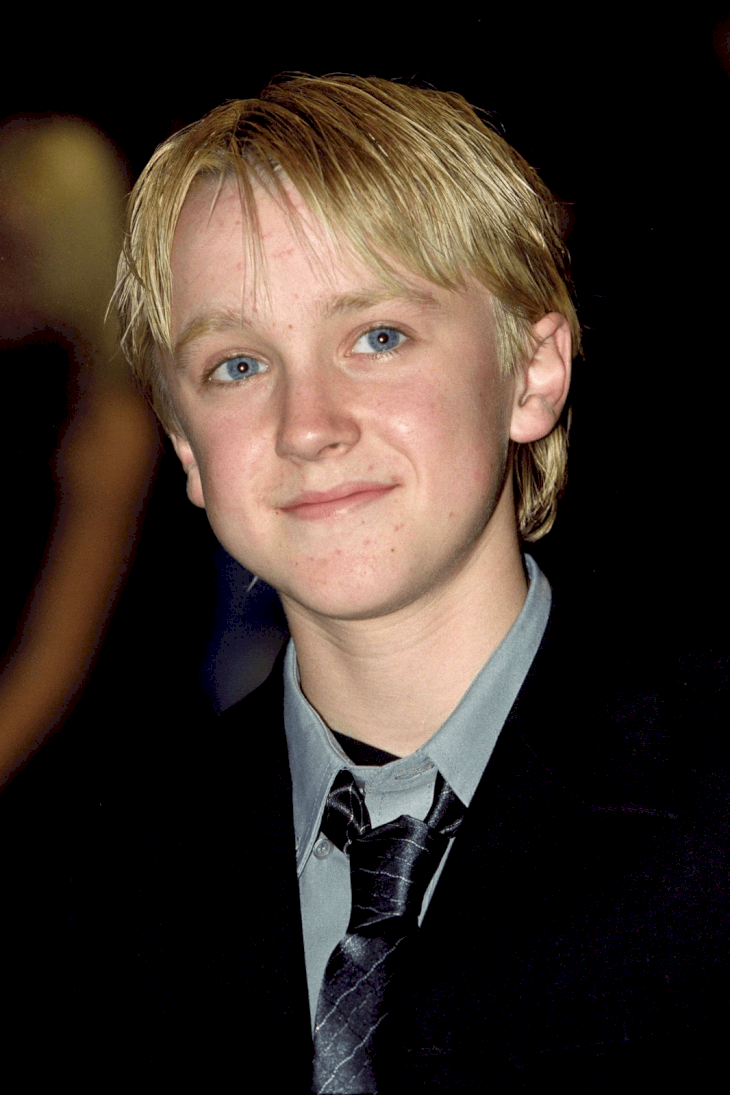 ---
"The robes had these huge pockets. The rumour was that they sewed them up after the third film because I was sneaking food and drink onto set. I want to clear this up because that is absolutely true."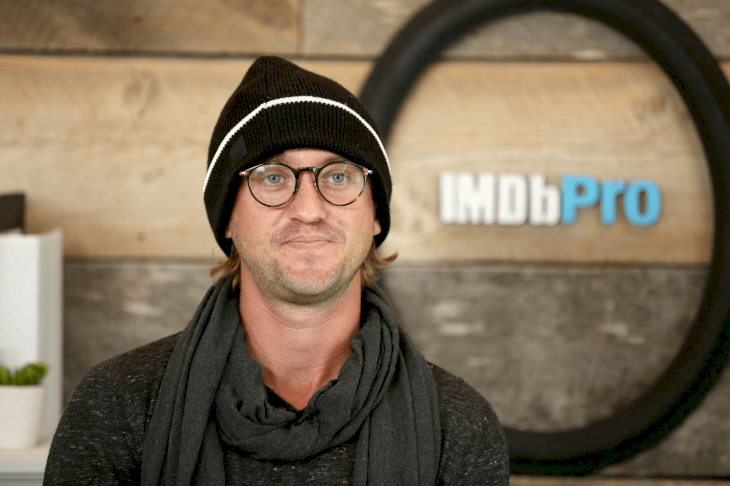 ---
Sweet! And it's funny that other kids on the set followed his example and also started sneaking in food! So whenever the costume designers would put their hands inside the pockets, they'd find chocolates and sweets in there! But that wasn't the only thing bad boy Tom Felton did.
---
When he auditioned, he lied about reading the Harry Potter series! Tom knew that he was going to be asked which scene from the books he was looking forward to the most, and he had NO IDEA what to say. I'm sure that it helped him get the part! But while he was happy playing Draco and sneaking food on set, his co-star really struggled.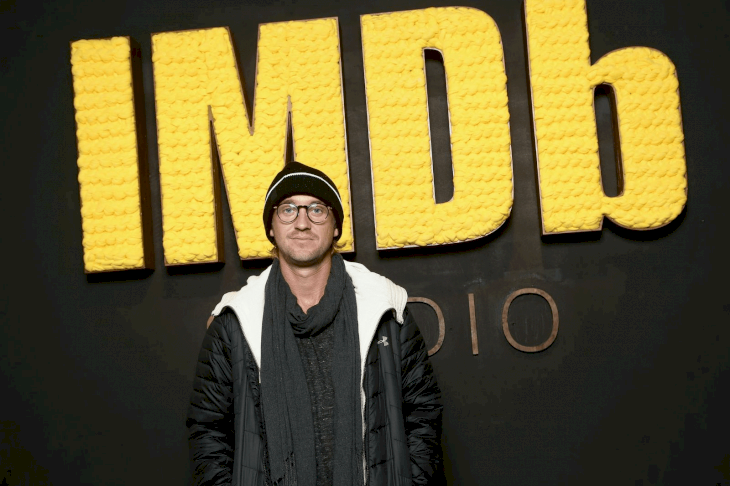 ---
THE BATTLE OF HOGWARTS ALMOST BECAME TRAGIC IRL 
While filming one of the many battle scenes, an actual fire unexpectedly broke out on the set! It happened because a pyrotechnic special effect went awry. As a result, a mocked-up Hogwarts castle made of timber, steel, and plastic used in that scene burned down completely.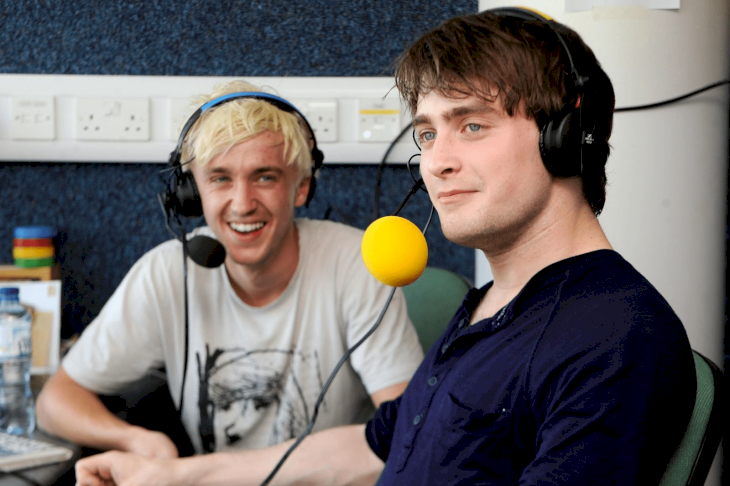 ---
Thankfully, the cast members weren't on the set then. However, there were 100 film crew members, and it supposedly took them and the firefighters' team 40 minutes to put the fire out! The reports said that the damage was estimated at a whopping one hundred thousand pounds!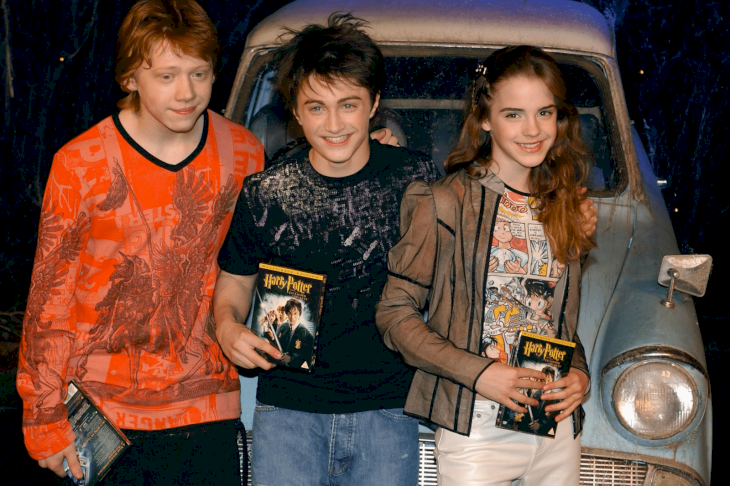 ---
But later, a Warner Bros. spokesperson stated that the fire wasn't that big a deal because the set was going to be rebuilt anyway. Well, the only truth we know for sure is that, luckily, no one was injured in the incident. Which behind-the-scenes fact surprised you the most? And did we miss any fascinating on-set incidents you know about? Share in the comments below!