The Royals Who Broke Family Traditions
The royal protocol is serious business and everyone that was born with royal blood is subject to following more rules than they can probably count. Nevertheless, rules were made to be broken, and over the years many members of the British royal family have made the news for going against the traditions. Let's have a look at some of the most newsworthy situations!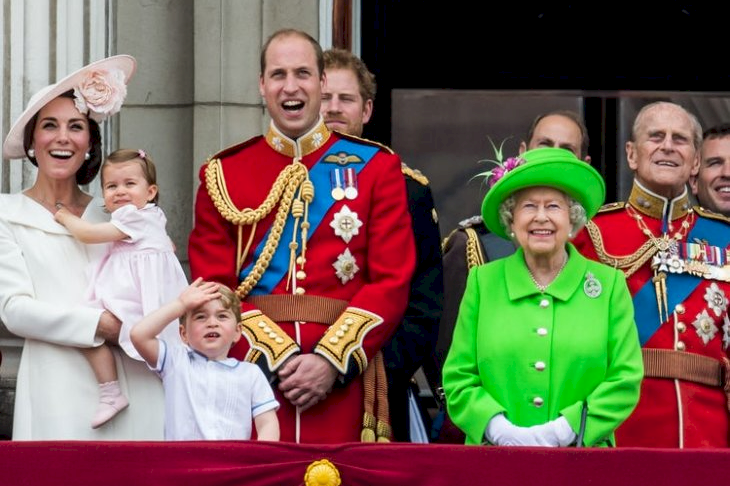 ---
BROKEN RULE: ROYALS ARE NOT ALLOWED FOR TO TOUCH COMMONERS
The fans of "The Crown" might have noticed that the royals always wear gloves when shaking hands with members of the public. Princess Diana broke that rule when, in 1989, she hugged a child that was suffering from AIDS in a hospital in New York City.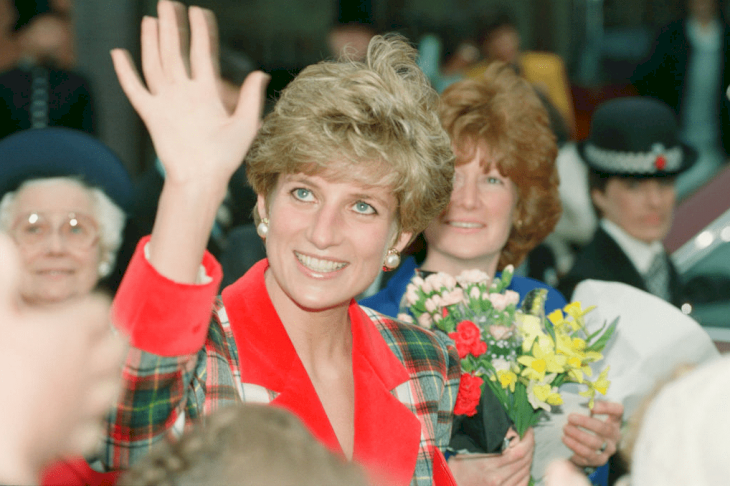 ---
BROKEN RULE: MEMBERS OF THE ROYAL FAMILY SHOULD REMAIN MARRIED
Princess Margaret officially broke things off with her husband, Anthony Armstrong-Jones. Not only was he not the man she initially intended to marry, but she also wasn't faithful throughout the duration of their marriage. The princess became the first royal to ever be seperated since the 1500s.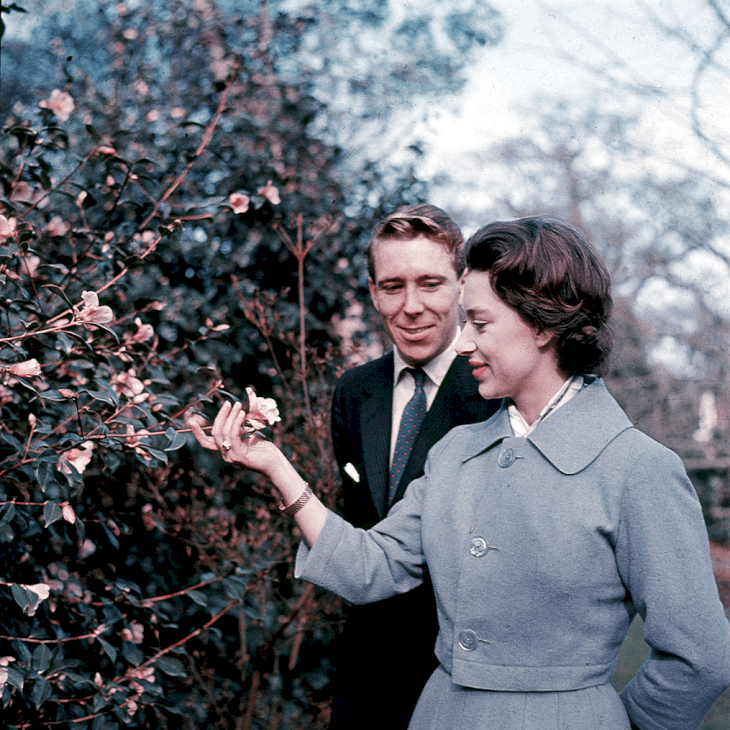 ---
BROKEN RULE: ROYAL WOMEN SHOULD ADHERE TO THE DRESS CODE
This rule has been broken time and again by Meghan Markle. According to the royal dress-code, women should use nude nail polish, cover their shoulders, wear pantyhose, and use bags that are in the clutch style, something that Markle has failed to do several times, and which has been written about all over the tabloids.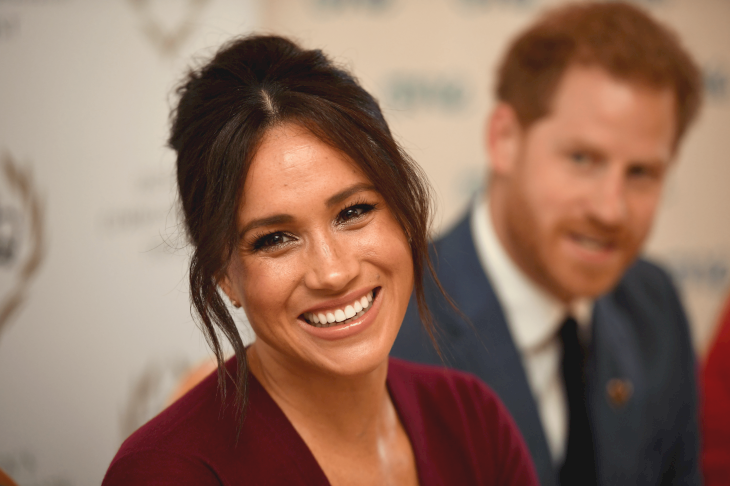 ---
BROKEN RULE: THE FIRST HEIRS TO THE THRONE CANNOT TRAVEL TOGETHER
Prince William and his son, Prince George, are the second and third heirs to the throne, after Prince Charles, who is the son of the Queen. During a royal trip, Prince William and his family traveled together via an airplane, something that is not allowed as in case of an accident both heirs could be lost.  
---
BROKEN RULE: SHELLFISH IS A FORBIDDEN FOOD
Prince William once again defies the rules of royalty, this time by eating sashimi, which is a type of Japanese food that consists of raw fish. Royals are not allowed to eat raw meat or fish for fear of becoming ill and not being able to continue performing their royal duties.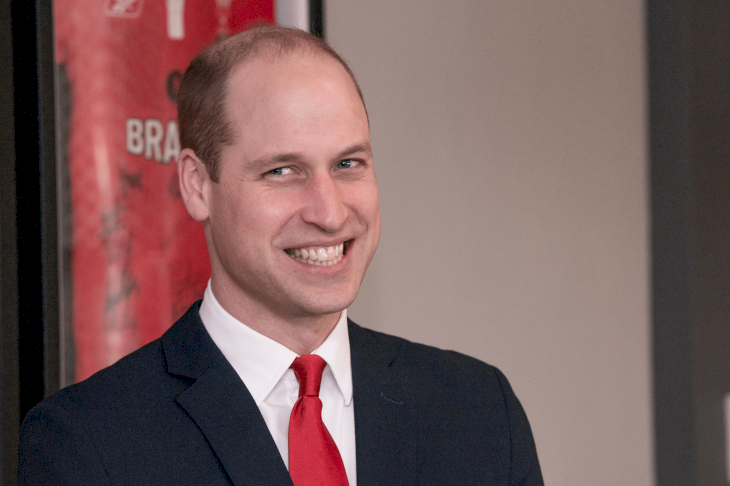 ---
BROKEN RULE: ROYALS USE CUSTOM ENGAGEMENT RINGS IN PROPOSALS
Maybe William got his rebel side from his mother, Princess Diana, who was also a rule-breaker herself. The princess chose her engagement ring from a catalog, as opposed to having one made especially for her, as it is custom in royal engagements. This was also the same ring Prince William used to propose to Kate Middleton.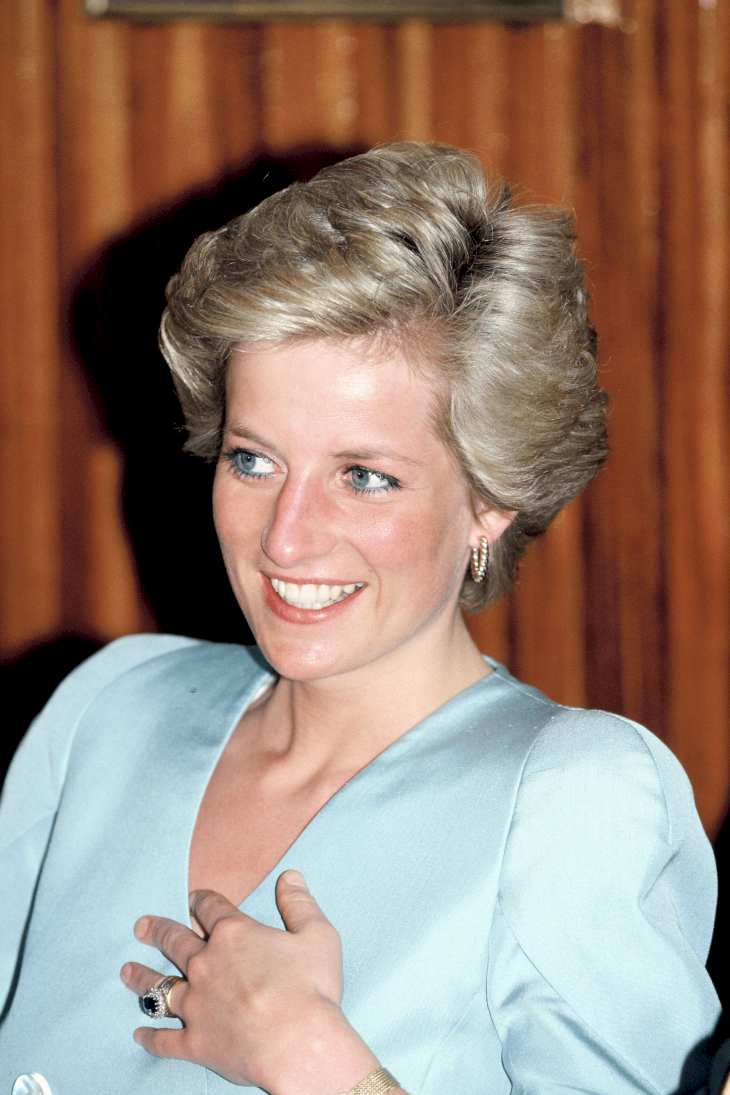 ---
BROKEN RULE: DURING ROYAL OCCASIONS A SPECIAL CAKE IS SERVED
One of the most broken rules among royals is the cake that should be served during special occasions, such as weddings. In these events, a fruitcake made with candied fruits and nuts should be served, however, Prince Harry and Duchess Meghan opted to go with a different type of cake - lemon elderflower.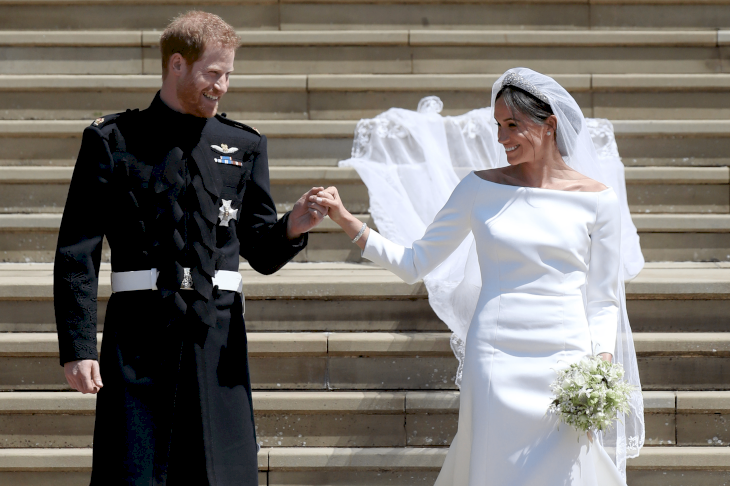 ---
BROKEN RULE: ROYALS CANNOT SIGN AUTOGRAPHS
Members of the Royal family are requested to avoid signing autographs in order to ensure their signatures are not stolen or forged, however, Prince Charles broke that rule when he visited Cornwall in 2010 after the region was devastated by climate events. The Prince was asked by a couple to sign an autograph for their son, and he complied.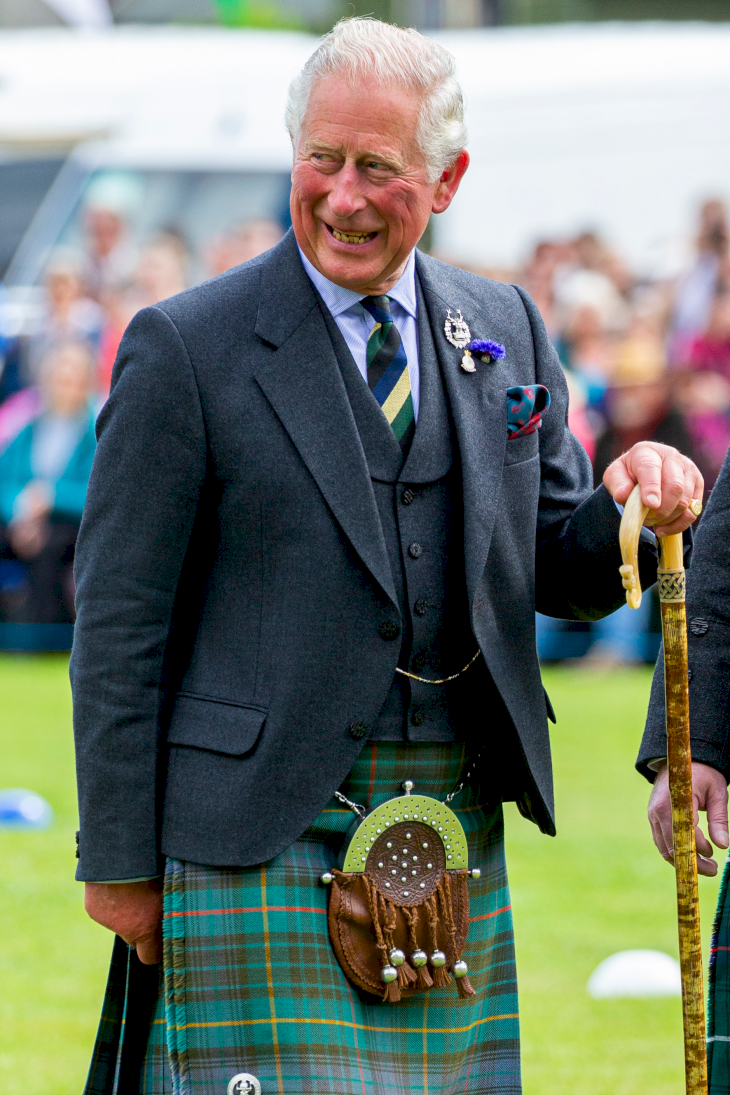 ---
BROKEN RULE: KINGS AND QUEENS CAN'T MARRY ANYONE 
King Edward VIII was in love with Wallis Simpson, who was a one-time separated woman. She would have to be twice-separated in order to be able to marry King Edward, however, since her second husband was still alive, it was against the royal rules. In order to be able to marry her, the King abdicated his throne and was exiled to France.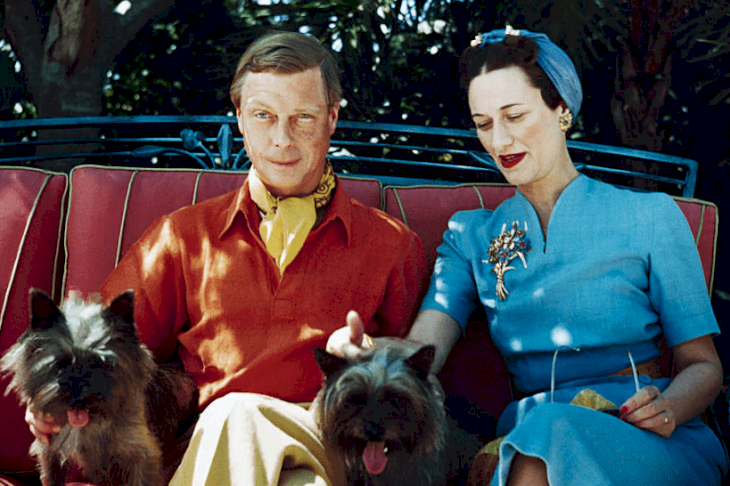 ---
BROKEN RULE: ROYALS ARE NOT ALLOWED TO CARRY CASH
Queen Elizabeth is no saint when it comes to following the rules, however, we believe she can get forgiveness for this one. While Royals should not carry any cash with them, as it is as a commoner thing to do, every Sunday she has a 5- or 10-pound banknote in her purse, which she donates during mass.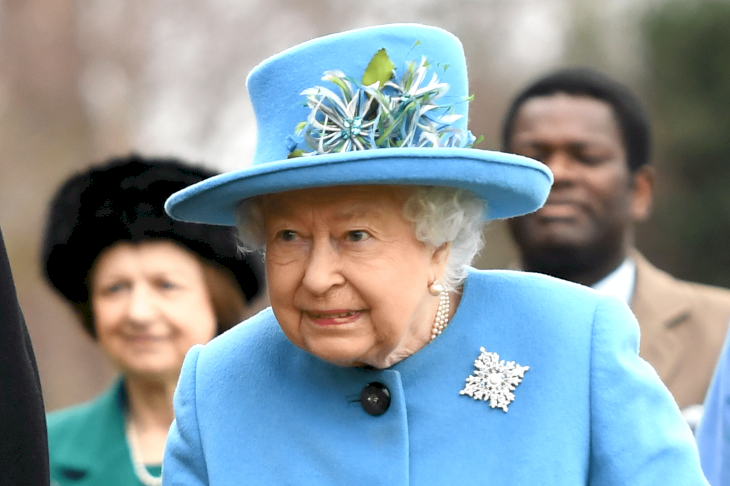 ---
BROKEN RULE: IT IS NOT ALLOWED FOR ROYALS TO TOUCH COMMONERS - PART II
Prince William truly is his mother's son, as he too broke the rule that royals should not touch members of the public. In 2017, the Prince visited the Grenfell Tower in London after a horrible fire took place. There, he hugged a crying woman who could not find her husband and was worried something horrible had happened to him.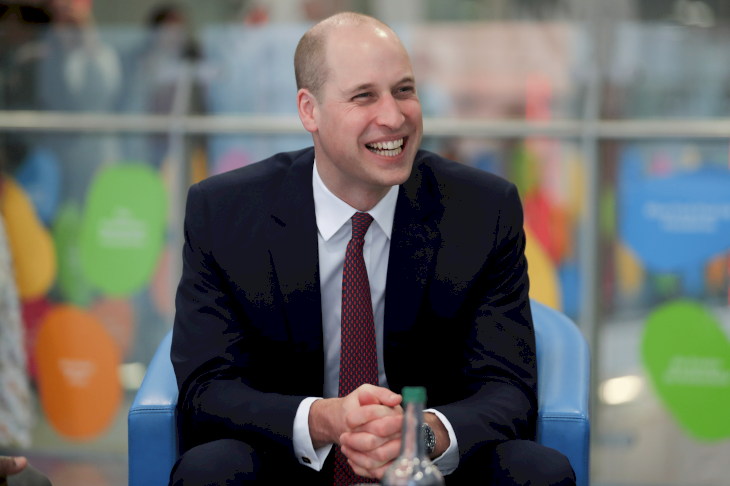 ---
BROKEN RULE: THE QUEEN DOES NOT CELEBRATE WITH STAFF
Queen Elizabeth seems to choose to break harmless rules, and one of them is to have a yearly toast with her staff members. Once a year, during the Christmas lunch, Queen Elizabeth has a toast with the most senior chef in the dining room. This room is usually reserved for royal family members only.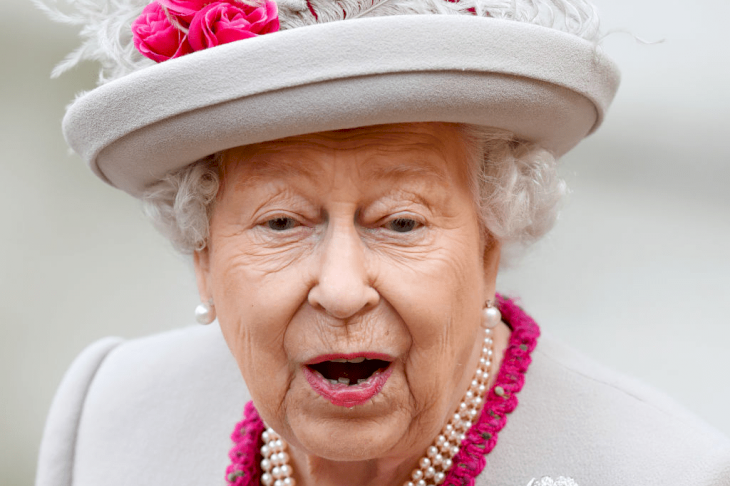 ---
BROKEN RULE: PRINCES AND PRINCESSES RECEIVE EDUCATION FROM TUTORS
One of the first introductions that little princes and princesses have to education is through a tutor in the palace, where they learn about history, royal practices, and their role in the family. Princess Diana enrolled both her sons in public schools, thus breaking away from the traditional royal education path. Prince William and Duchess Kate have done the same!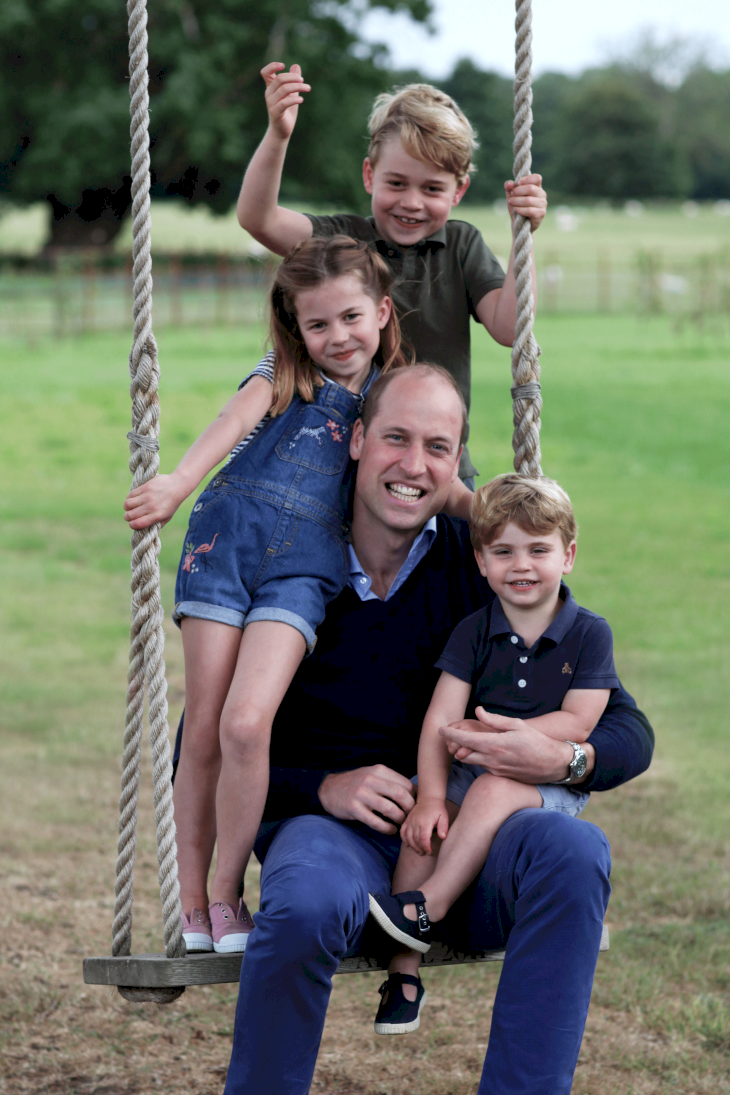 ---
BROKEN RULE: IT IS NOT ALLOWED FOR ROYALS TO TOUCH COMMONERS - PART III
During royal travel affairs to Germany, Duchess Kate followed in her mother-in-law's and husband's footsteps and hugged several children at a charity center. It seems that the younger generations of Royals would like to seem more human than their older counterparts and the public seems to love it.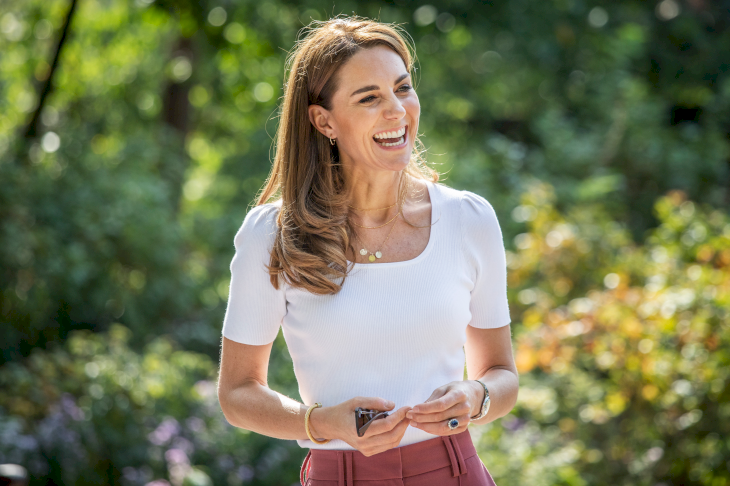 ---
BROKEN RULES: MEMBERS OF THE ROYAL FAMILY SHOULD LIVE NEAR OR IN LONDON
Prince William and Duchess Kate seem to not really care about the old-timey rules, especially when they don't make sense anymore. The couple moved from London to Norfolk, which is three hours away by car, in order to be closer to Prince William's workplace. Nevertheless, they have since returned to London as Prince George started attending school there. 
---
BROKEN RULE: ROYAL MEN DO NOT WEAR WEDDING RINGS
You might have never noticed, but royal family members who are men do not wear a wedding ring. This rule was broken by Duchess Meghan and Prince Harry, who seem to be one of the biggest-rule breakers in the family. Prince Harry sports a silver wedding-band, showing that he is indeed taken.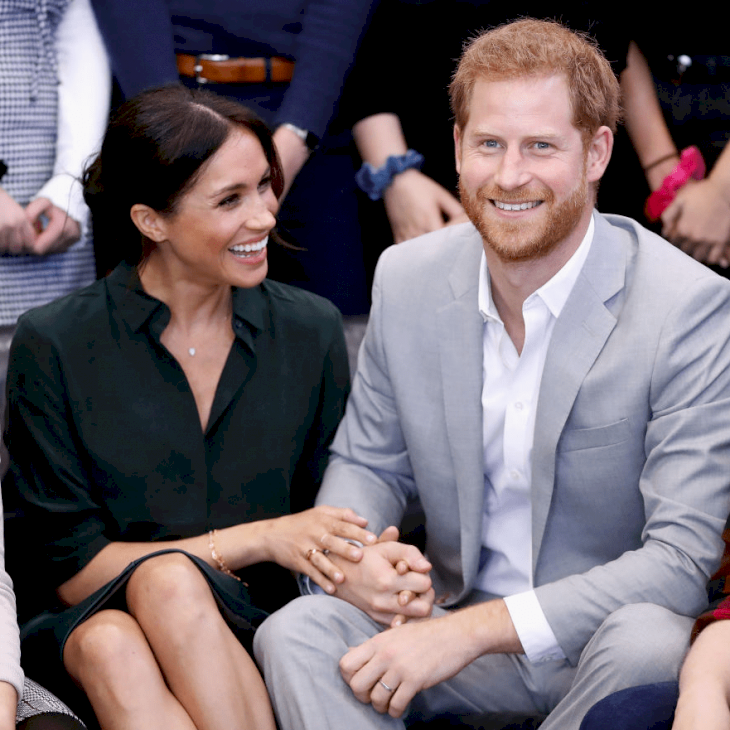 ---
BROKEN RULE: ROYALS SHOULD NOT MAKE PUBLIC DEMONSTRATIONS OF AFFECTION
It seems that Prince Harry and Duchess Meghan are doing more than breaking the rules, they are inspiring others to do the same. Recently, Prince William and Duchess Kate have been seen sharing their love for each other in public, in this case in the gesture of Kate touching William's knee during the event where they received gold Blue Peter badgers.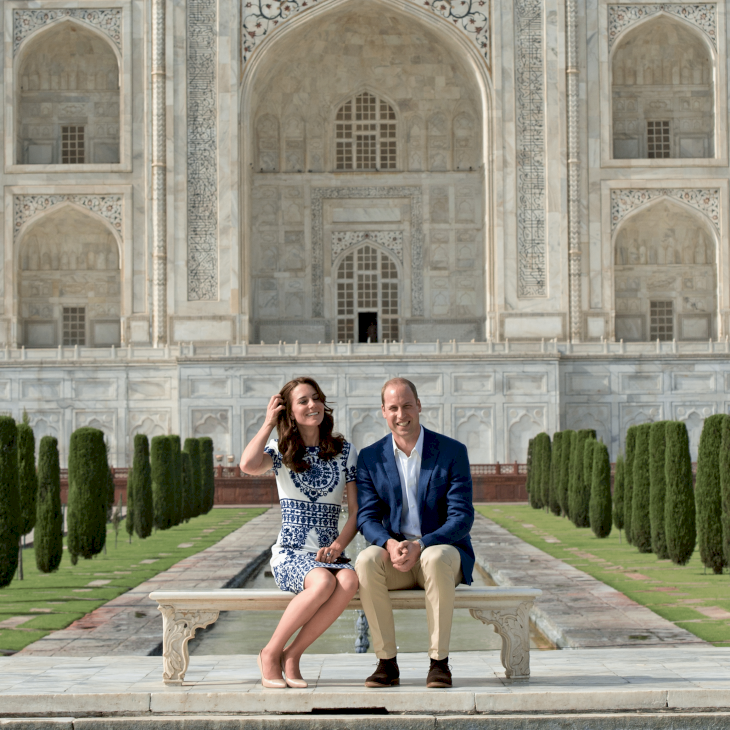 ---
BROKEN RULE: ONLY CLOSE MEMBERS OF THE ROYAL FAMILY CAN ATTEND SPECIAL EVENTS
According to the royal protocol, when special events such as weddings happen, only the closest royals and nobles can attend, alongside some important figures. Nevertheless, according to a royal biographer, the Queen told Prince William and Duchess Kate to invite whoever they wanted for their wedding.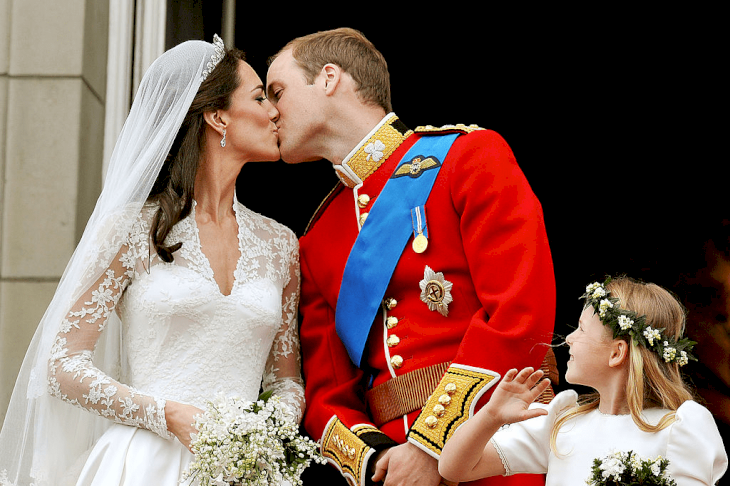 ---
BROKEN RULE: THE ROYAL FAMILY APPEARS TOGETHER IN ORDER OF RANK
Recently, on the royal family's Remembrance service, the Queen stood on a balcony with her lady-in-waiting, instead of sharing the balcony with Duchess Kate and Duchess Camilla, who are the future queen consorts. This happened due to social distancing restrictions that are in place in the United Kingdom.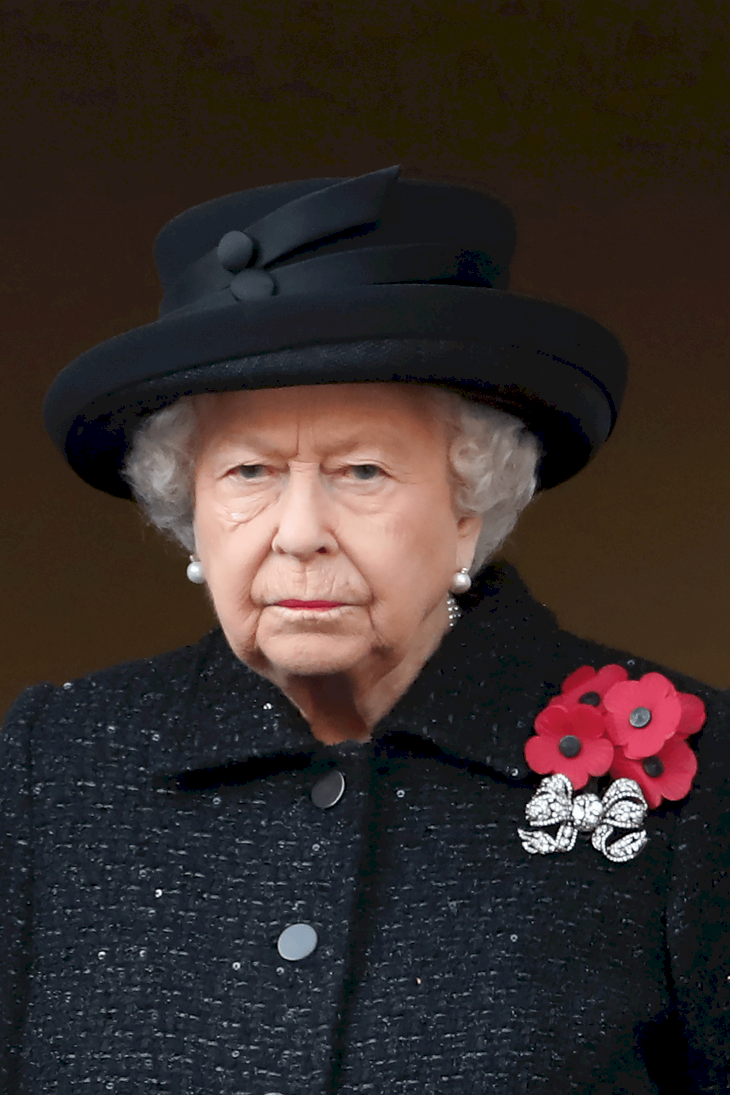 ---
BROKEN RULE: ROYAL MEMBERS SHOULD NEVER COMMENT
Members of the royal family should never complain, however, Queen Elizabeth broke this rule when she addressed the backlash that Prince Harry and Duchess Meghan were facing during the time they decided to step back from their royal duties. While she spent the most part of her reign with a "no comment" approach, it seems that this time the press took it too far.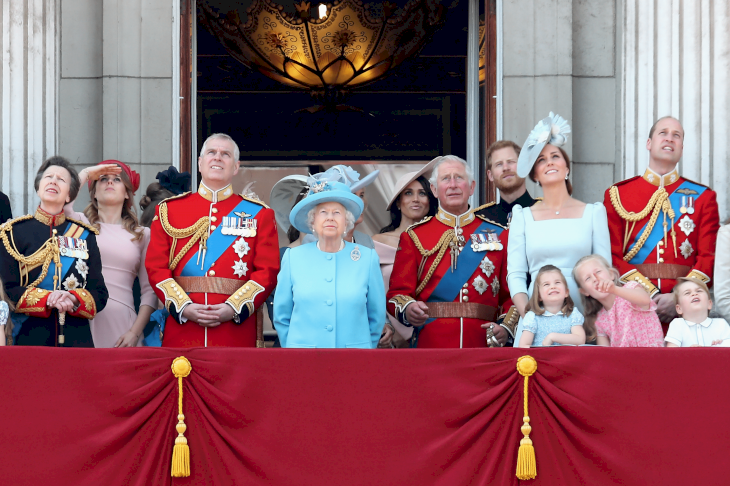 ---
THE RULE BROKEN BY THE QUEEN'S COUSIN 
Lord Ivar Mountbatten, a cousin of Queen Elizabeth, shocked the public when he not only left his long-term wife, Penelope Anne Vere Thompson, with whom he had children. He shocked everyone when he announced that he would marry a man named James Coyle. Lord Ivar has been the first openly gay person in the history of the British royal family!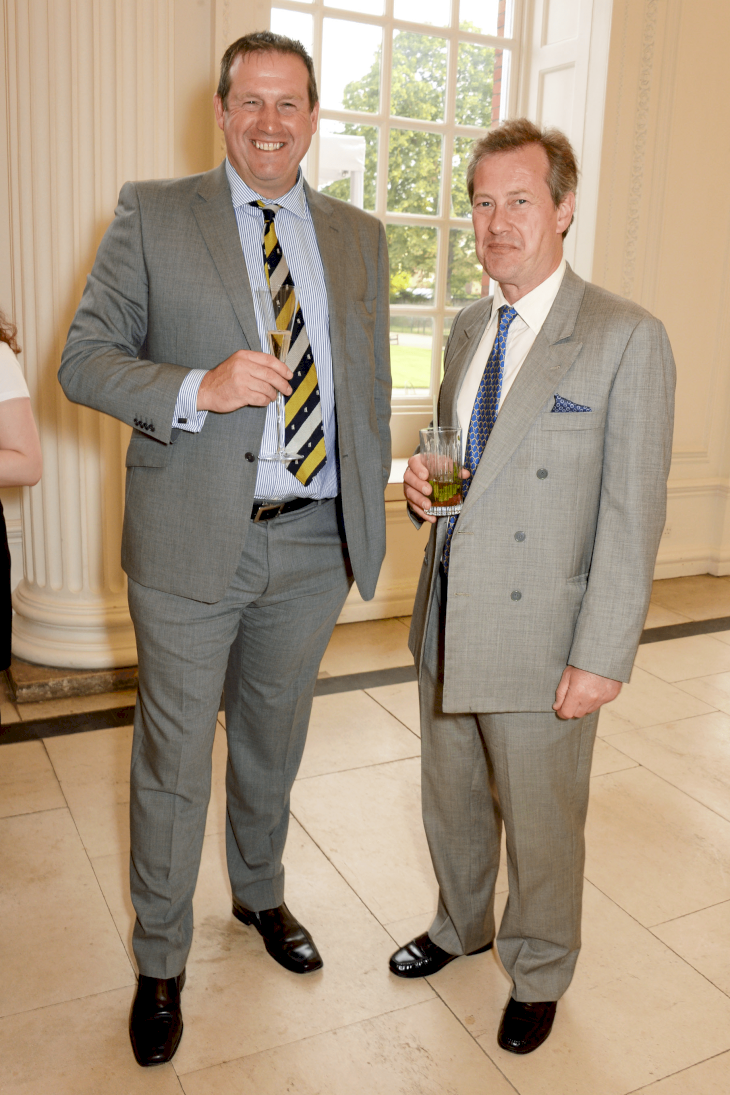 Royal protocols are strict and should always be followed, however, it seems that even the Queen herself is trying to make some changes. In the XXI century, many have moved forward. At least the royals are trying to be more modern about their roles. Which rule do you think is the most outdated or strange? Let us know in the comments below and make sure to share this story with your royal-loving friends and family!