Princess Diana and Other Royals in The Crown: Separating Fact From Fiction
The Crown has started off on a controversial note with the depiction of the late Princess Diana. So, we're looking into when exactly did Diana piece together the real nature of Prince Charles and Camilla's "friendship"? Let's find out the truth behind the events of Season 4! (Don't miss out on all the reported royal family's reactions to the show at the end of the article!)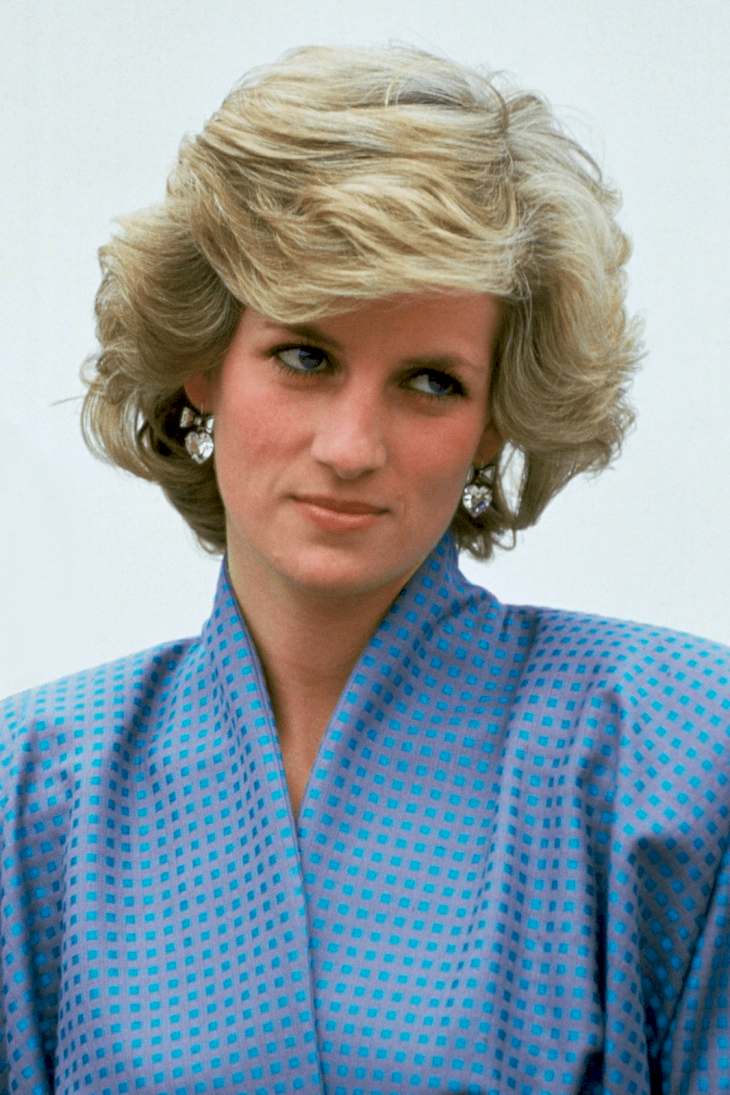 ---
THE 'MAD TREE' EPISODE
In the series, Prince Charles is dating Diana's older sister, Sarah, when he meets his future wife. In essence, this is really how it happened. Amazingly, Prince Charles really did date Sarah! Their relationship was short-lived, with Sarah reportedly once claiming she wouldn't marry the Prince of Wales "if he were the dustman or the King of England."
---
However, The Crown did make a few artistic changes. Diana wasn't really in her nymph costume from her school play when they first met. Instead, they made their acquaintance at a dance at the Spencers' Althorp home. So – no, sorry guys, there was no 'mad tree' costume! That was totally an invention of the showrunner Peter Morgan.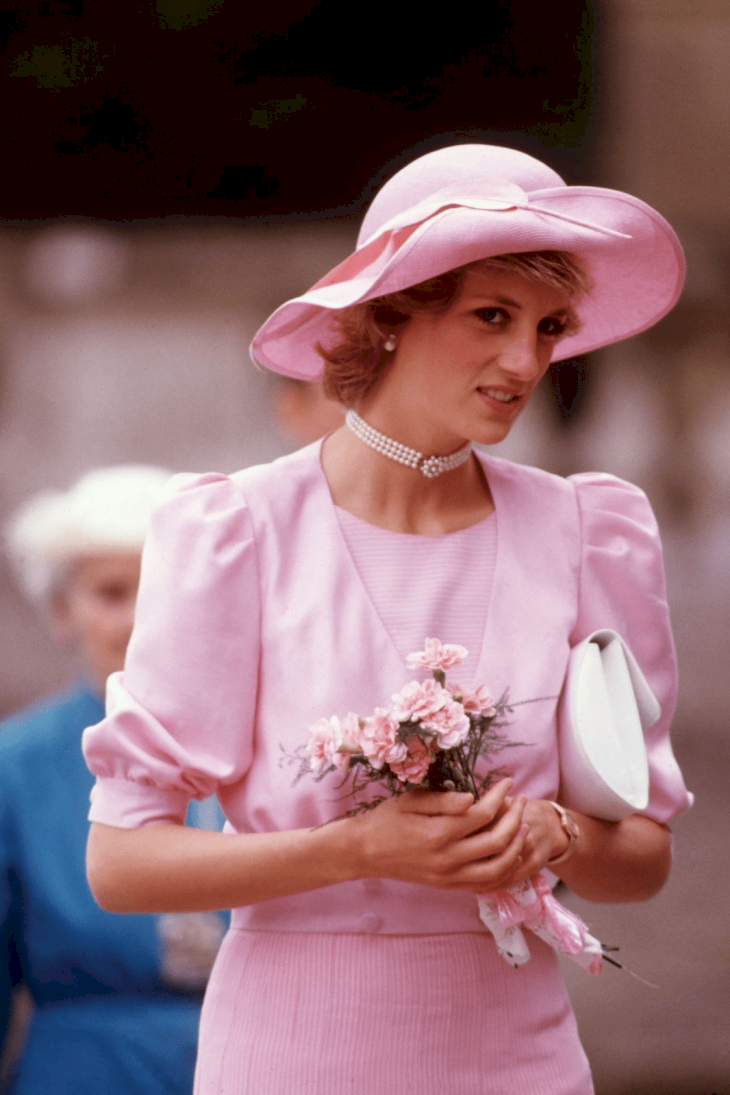 ---
Still, Charles was impressed by Diana when they first met. Diana herself recalled having been a podgy, non-makeup wearing, unsmart girl, but fun and energetic, which intrigued Charles. After dinner, he asked her: "Will you show me the gallery?" At 16 years old, she was amazed at his attention! About two years later, Diana met him again at the home of mutual friends in Sussex.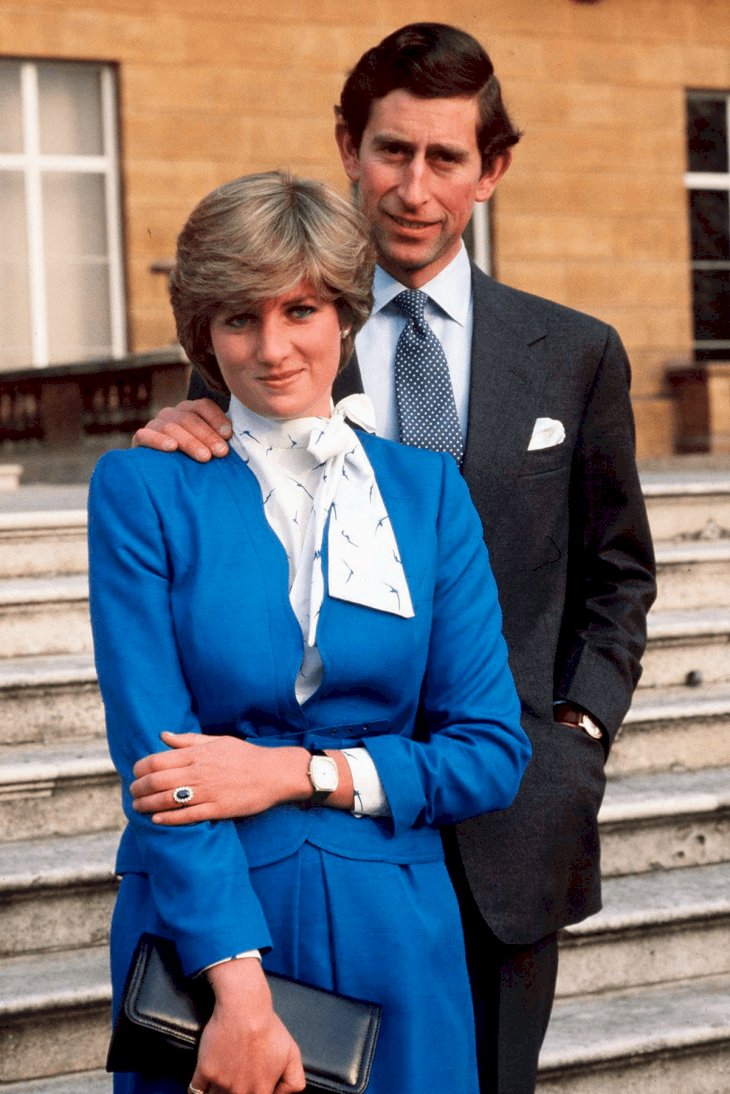 ---
Speaking of their meeting, he recalled, "I remember thinking what a very jolly and amusing and attractive 16-year-old she was. I mean, great fun, and bouncy and full of life and everything." Unfortunately for Diana, something was transferred to the screen correctly - Charles' awkward words of "whatever in love means" in their post-engagement interview.
---
It was here that she sympathized with him over the death of Lord Mountbatten, and not while he stopped in traffic in his convertible, as the series suggests. (It did seem a tad odd that she could just walk up to him, no bodyguards insight, right?!).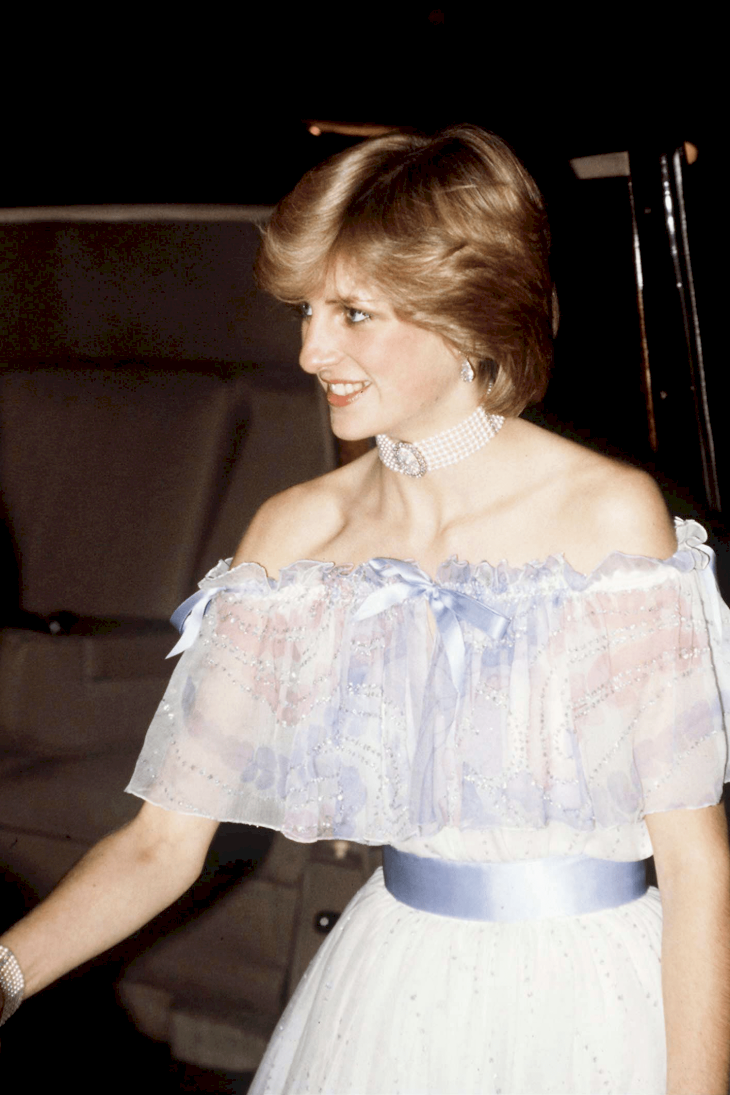 ---
There's another detail The Crown opted to leave out. In her secret recordings, now available in the documentary, In her Own Words, on Netflix, Diana said that after her expression of sympathy: "He leaped upon me, started kissing me - I thought men aren't supposed to be this obvious.. "
---
She wasn't sure, though, because she'd never had any boyfriends before, wanting to keep herself "tidy" for whatever was to come her way. After that, Charles would ring her up often and invite her to walks and barbeques. In real life, they had 13 dates in total before their famous wedding.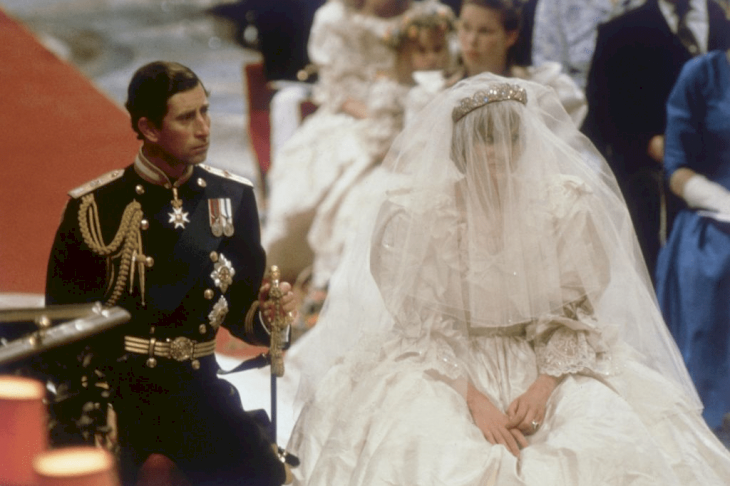 ---
Which, by the way, was not recreated by the show, because it was televised and had already been done to perfection. On another note, in the show, Charles received the letter Dickie had written about finding a "sweet and innocent well-tempered girl, with no past, who knows the rules."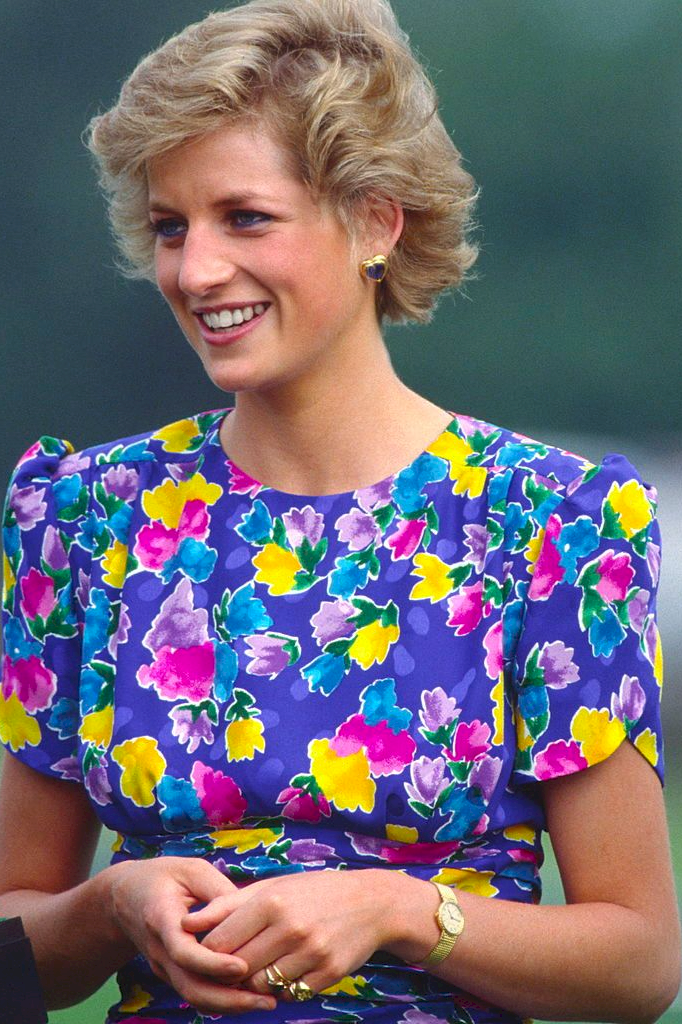 ---
The Crown creator Peter Morgan admits this part was fictionalized, and royal sources also say the letter never existed.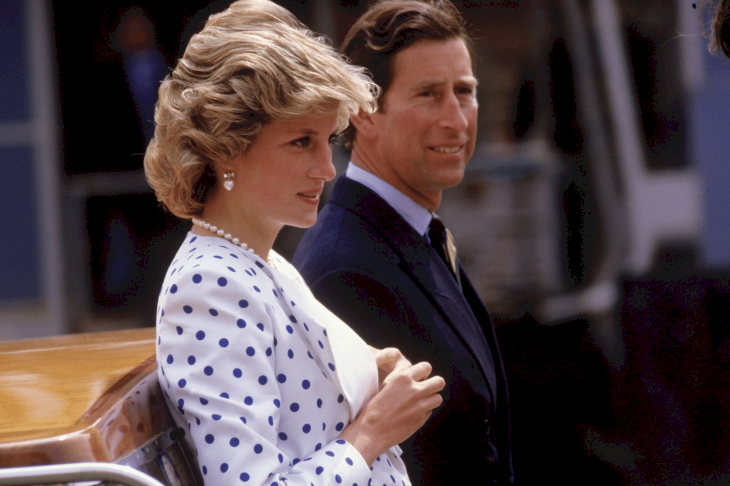 ---
DISCOVERING THE TRUTH ABOUT CHARLE'S "FRIEND"
From the show we learn that Charles and Diana barely knew each other before they got married. And that is true. Diana reckoned that she met her future husband only about a dozen times before they walked down the aisle - and that includes official events!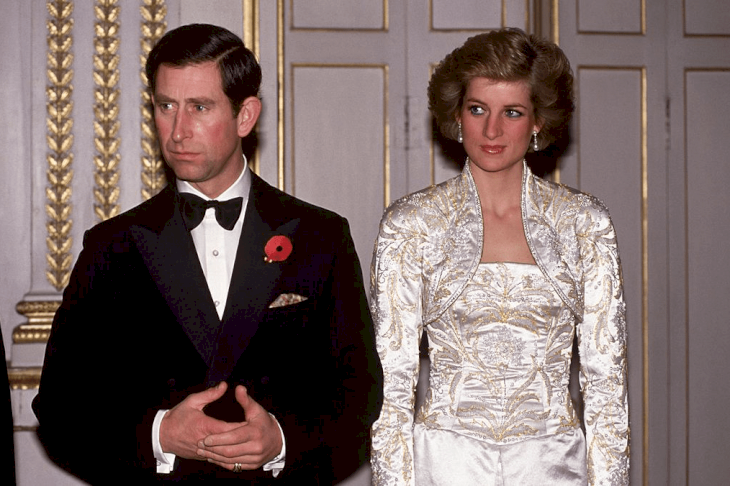 ---
Throughout the couple's courtship, there was evidence of Camilla's closeness to the Prince of Wales. Diana and Charles would stay with Camilla and her husband Andrew Parker Bowles for the weekends. Moreover, Diana witnessed how her fiancé hurried to talk to Camilla the night before his departure to New Zealand.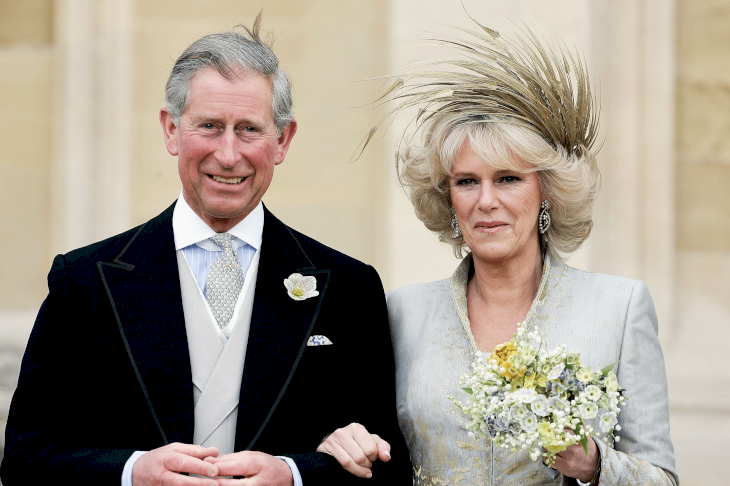 ---
"I was in his study talking to him about his trip," she recalled. According to Diana: In Her Own Words, "The telephone rang. It was Camilla. Just before he was going for five weeks. It just broke my heart." And the story about a special bracelet being commissioned by the Prince for Camilla, which Diana finds is true.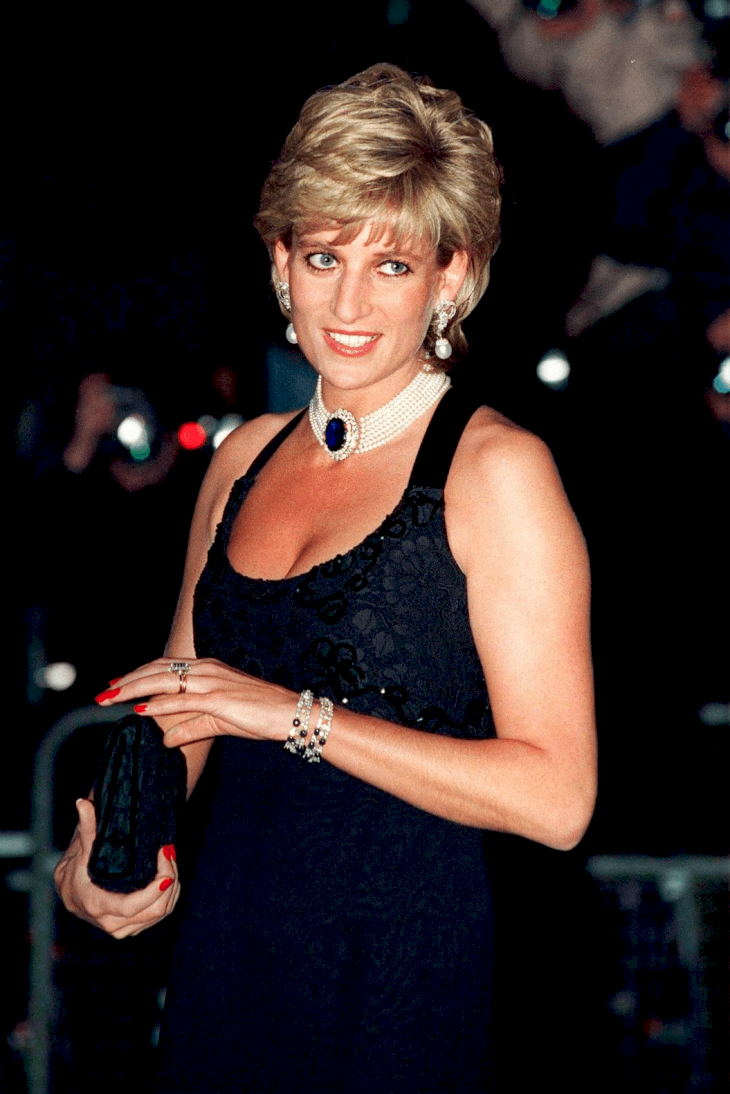 ---
Based on Diana's personal recordings, she figured out the truth pretty early on, before their engagement already! The future Princess had then been staying with the Parker Bowles an awful lot. Camilla, then married, said: "Don't do this, don't do that".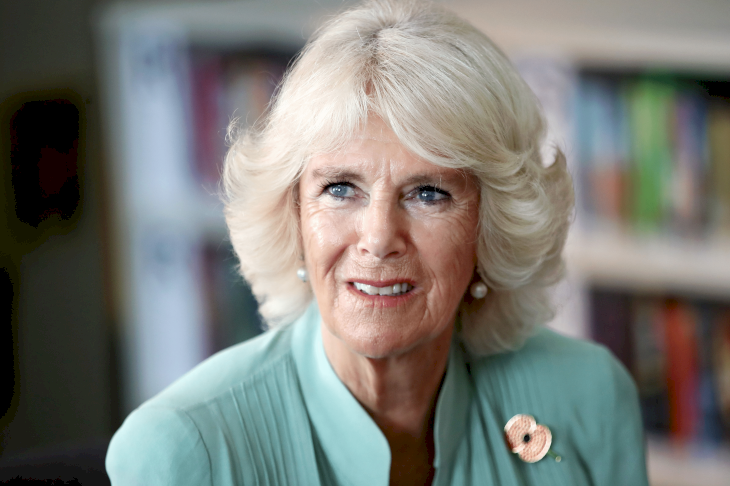 ---
And Diana noticed how she knew so much about what he was doing privately. According to Lady Di, Charles would ring her and complain about "poor Camilla having a rough time with the press". Diana never told him that she had over 30 press members outside her apartment, compared to Camilla's "at least four".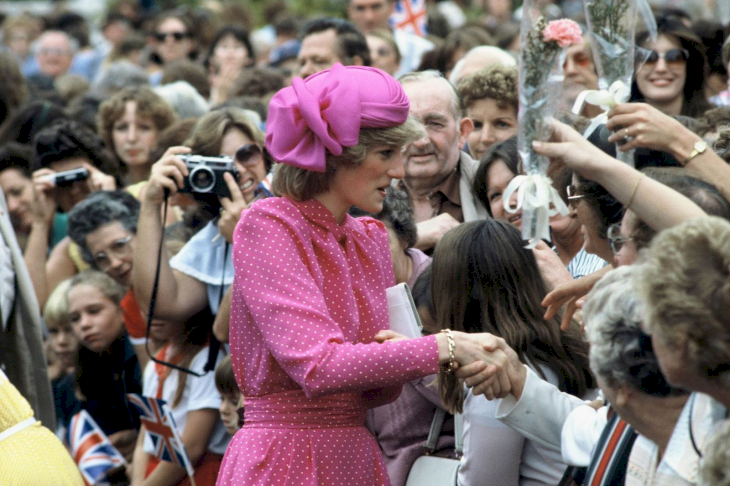 ---
On a related note, the letter from Camilla to Diana is true: it was dated two days BEFORE Charles' proposal, implying she knew about the proposal even before Diana did... Another fact, although obviously embellished a bit on the show, was the two women's cringe-worthy lunch meeting.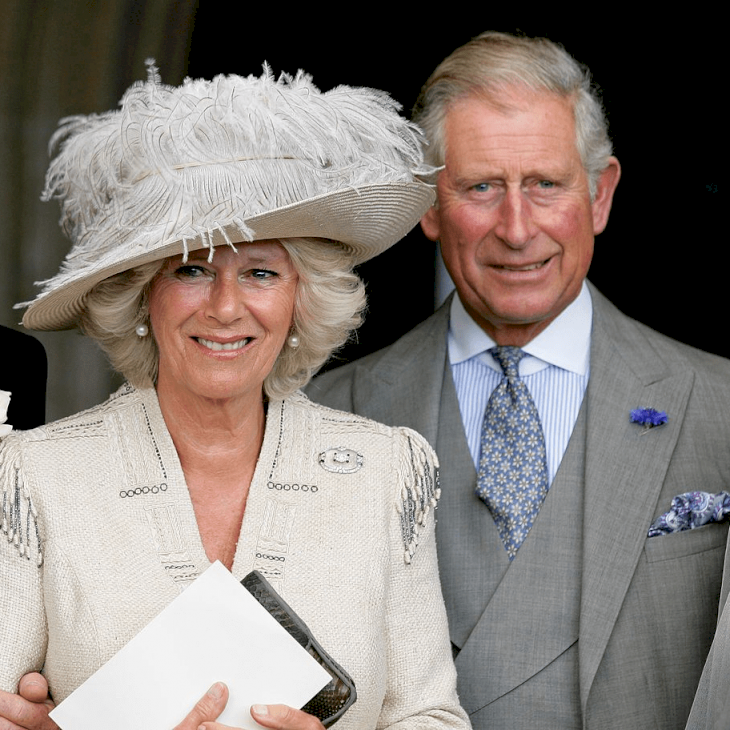 ---
They really did lunch together, and the former restaurant's name truly was Menage A Trois. Irony noted! Fast forward a bit: In the Queen of Hearts' own words, she and Charles were opening their diaries to discuss their honeymoon and so forth.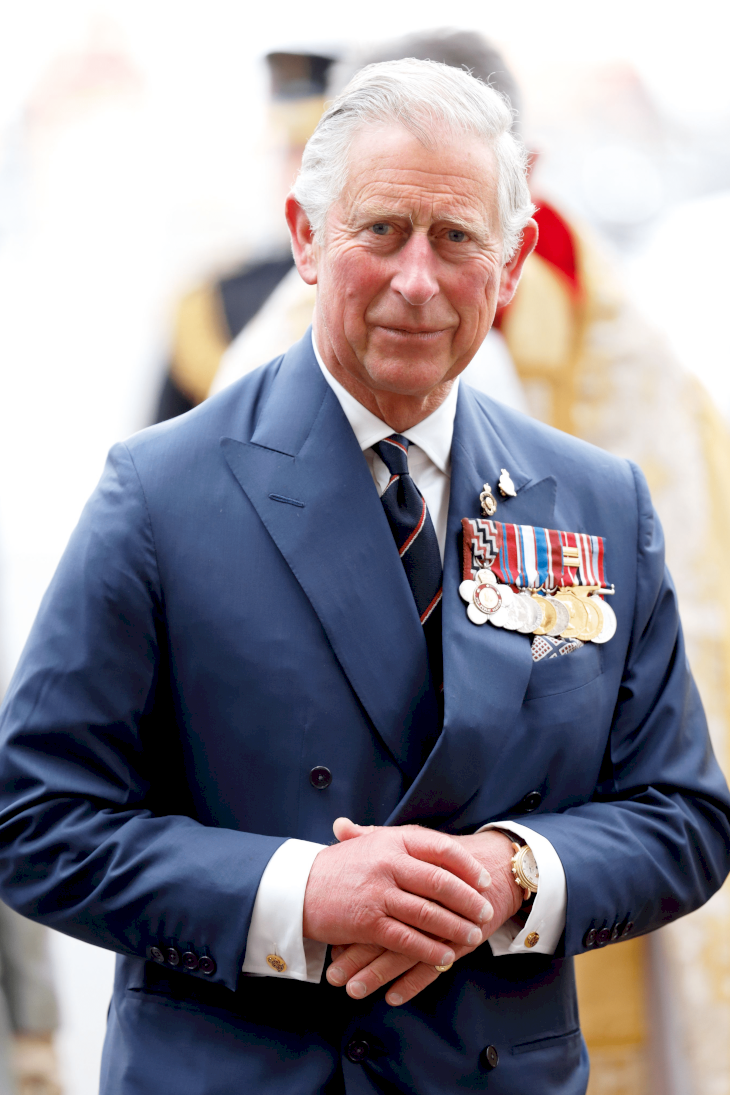 ---
Not only that, the cufflinks he wore from Camilla during his and Diana's honeymoon is also true. Woah! "Boy, did we have a row. Jealousy, total jealousy." Diana shared. "And it was such a good idea the two C's, but it wasn't that clever." No wonder such painful moments made it into the series!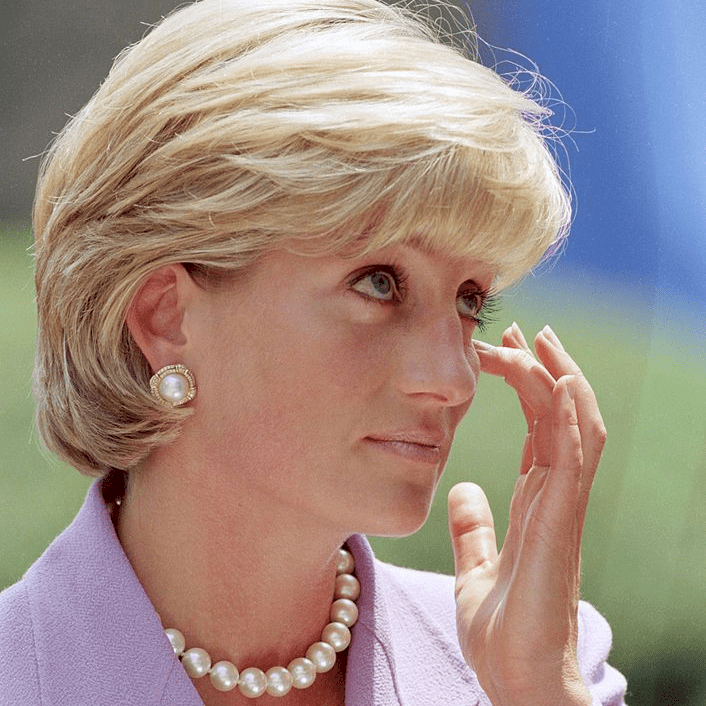 ---
"Out comes two pictures of Camilla. And on our honeymoon, cufflinks arrive on his wrists. Two C's entwined like the Chanel 'C'. So I said, 'Camilla gave you those didn't she?' He said, 'Yes, so what's wrong? They're a present from a friend'." - Princess Diana shared.
---
After that, they had a huge row. Diana was intensely jealous, and Camilla haunted her dreams at night. She desperately phoned her three friends, with whom she used to share her Earl's Court apartment, wanting to get out while she still could. They reminded her: "Well, bad luck, Duch, your face is on the tea-towels so you're too late to chicken out".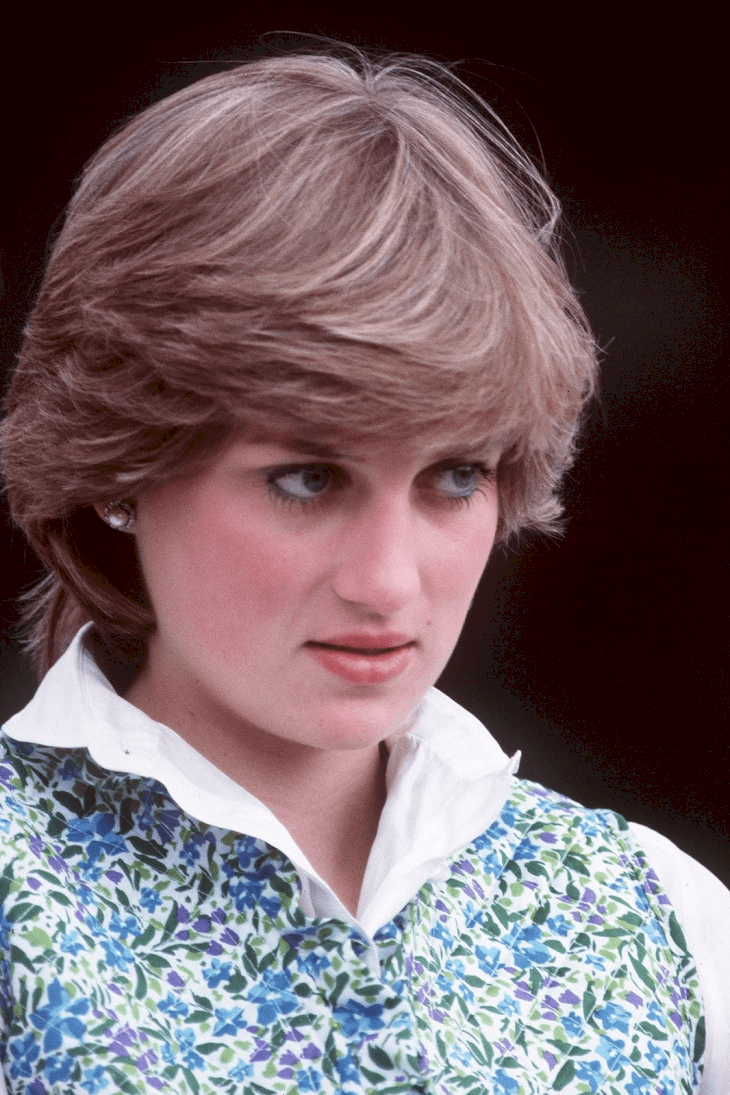 ---
As we all know, she forged ahead with the wedding, but sadly Lady Luck didn't shine on her - and she had to find ways to cope.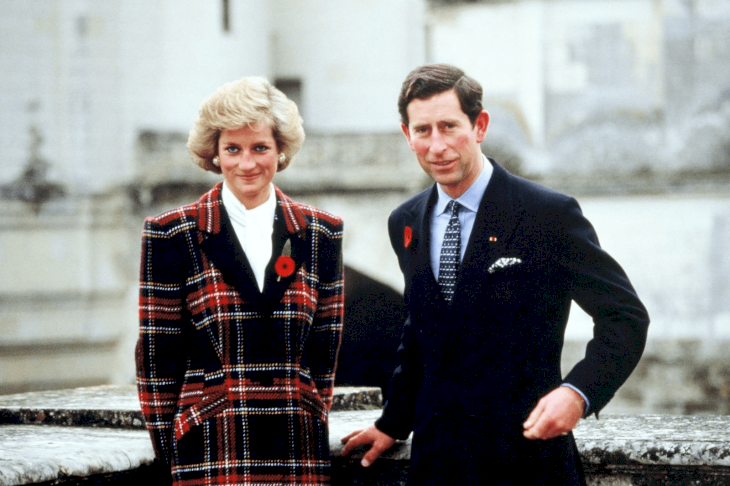 ---
ROLLER SKATING IN THE PALACE
It was one of the most charming moments of the show when the future Princess of Wales roller skated through Buckingham Palace while listening to Duran Duran on her Walkman. Corrin likes to think that she could have done that because Diana was known to be a roller-skating, pop-music fan.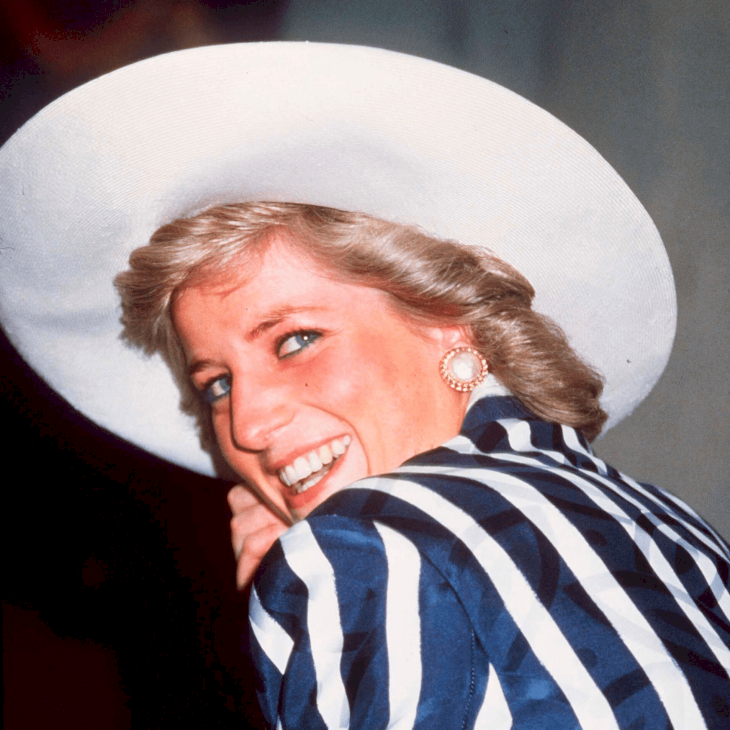 ---
The show's producer, Oona O'Beirn, also revealed that, according to the team's research, Diana actually rode her bicycle inside the palace the night before she got married! So, the writers thought that it would be a nice touch to remind the viewers that Diana was only 19 at that time.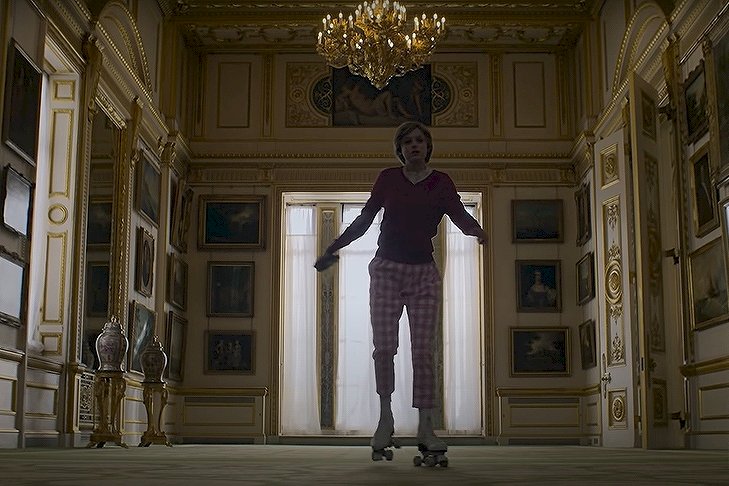 ---
DIANA DANCING TO "UPTOWN GIRL"
As we already know from the roller-skating episode, Diana loved pop music. She also did ballet and took lessons at Kensington Palace. But it was a surprise for the majority of The Crown's audience to see her on the stage of the Royal Opera House! Diana and ballet star, Wayne Sleep did actually perform a surprise dance for her husband.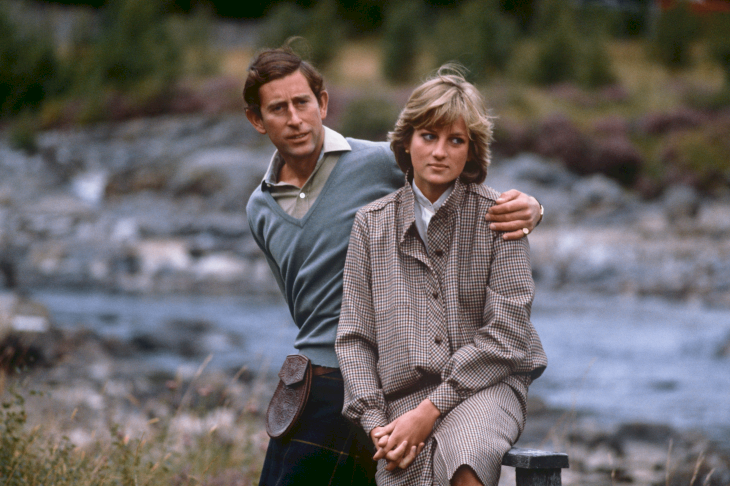 ---
The viewers were delighted! But unfortunately, the Prince was upset with how Diana pushed the boundaries of royal propriety. "It was a present which slightly backfired," recalled royal expert Richard Kay. "Charles wasn't terribly impressed. He thought she was showing off." And what about Diana's other present – a video of her singing a song from The Phantom of the Opera?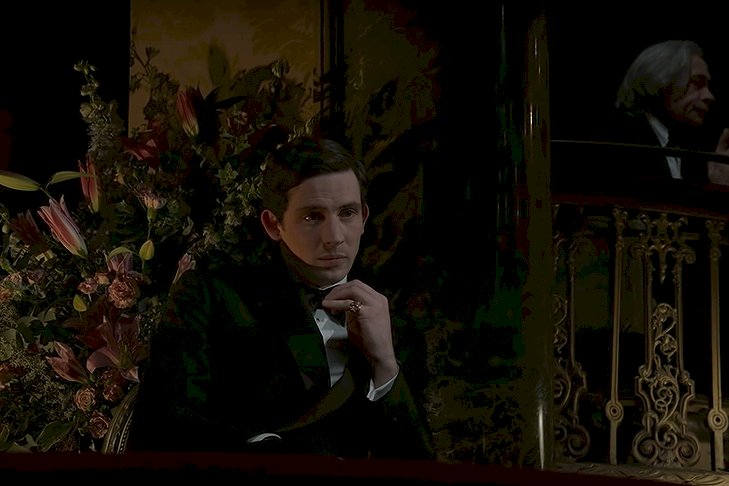 ---
Actually, here the show creators took some artistic licence. According to The Crown's head of research, Diana did visit The Phantom of the Opera's West End set with the author of the musical, Andrew Lloyd Webber. However, it is unclear whether she sang or danced, or whether such a video ever existed.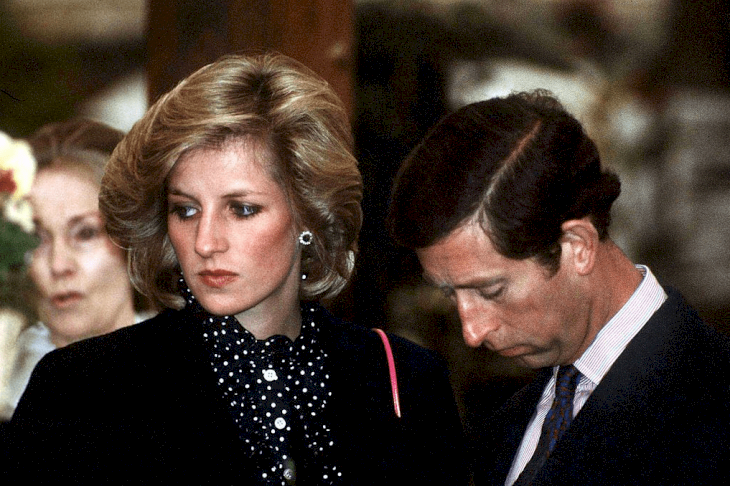 ---
CHARLES' JEALOUSY OF DIANA'S POPULARITY
An entire episode is dedicated to Charles and Diana's first major tour through Australia and New Zealand. It was a turning point in their marriage. During her BBC1 interview in 1995, Diana said she and Charles were "very much" in love during that six-week tour, but the pressure on them both as a couple with the media was "phenomenal."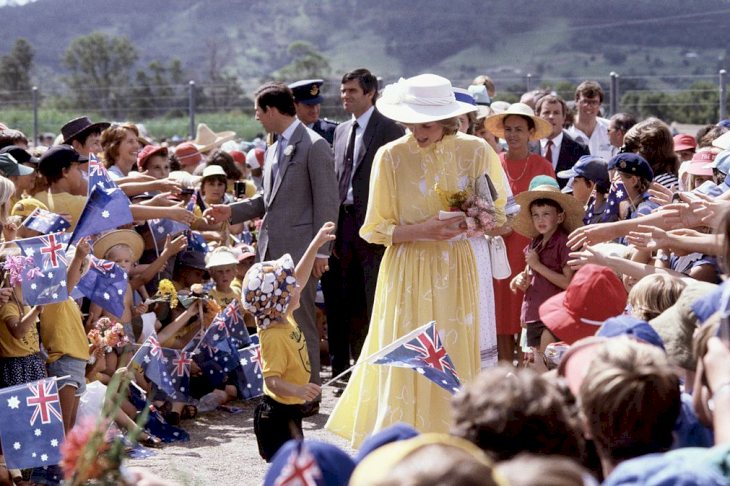 ---
AN ACT
According to the book, The Diana Chronicles, the Princess was aware of the public's preference for her at the time, but "felt very uncomfortable with it." However, insiders say that she enjoyed upstaging her husband and knew it got on his nerves. With Camilla and Charles flaunting their affair, we really can't blame Diana.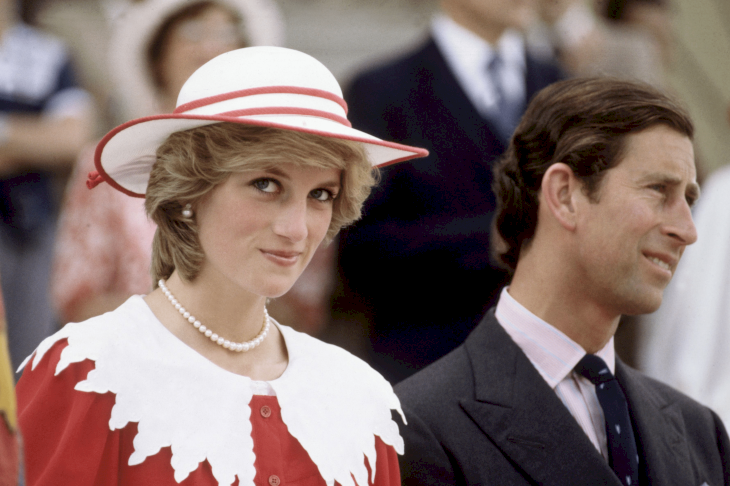 ---
"As professional royal performers they were unbeatable," revealed Diana's former press secretary, Patrick Jephson. "But behind the scenes it was quite different." Turns out the couple really didn't talk to each other much. There was minimal eye contact between them and they were short tempered with each other. Oh no!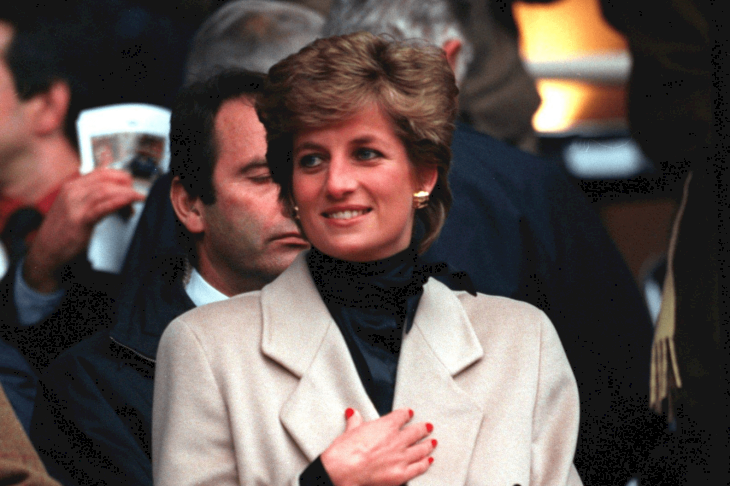 ---
BREAKING ROYAL PROTOCOLS
When Diana was first introduced to the royal family, it was impossible to predict that she would become a rule-breaker. The Crown Season 4 depicted one of the first and finest examples of it, as the Princess of Wales insisted her infant son accompany the couple on their Commonwealth tour.
---
However, some sources say that it was Prime Minister Malcolm Fraser who actually suggested that the Prince and Princess of Wales should bring little William along with them. And, despite the way it was depicted on the show, Charles also agreed ahead of time that it was a good idea.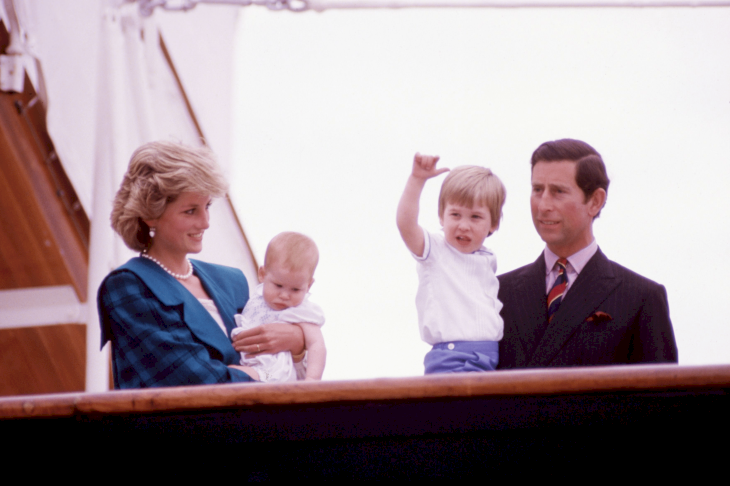 ---
HOW DID DIANA GET ALONG WITH HER NEW FAMILY?
The Crown showed how Diana passed her first Balmoral test with flying colors. This is true! Sadly, it's also true that she didn't get a lot of support from her new royal family members, apart from one or two. In truth, Prince Philip did advise Prince Charles to either propose to Diana or end the relationship with Camilla completely - as is depicted in the series.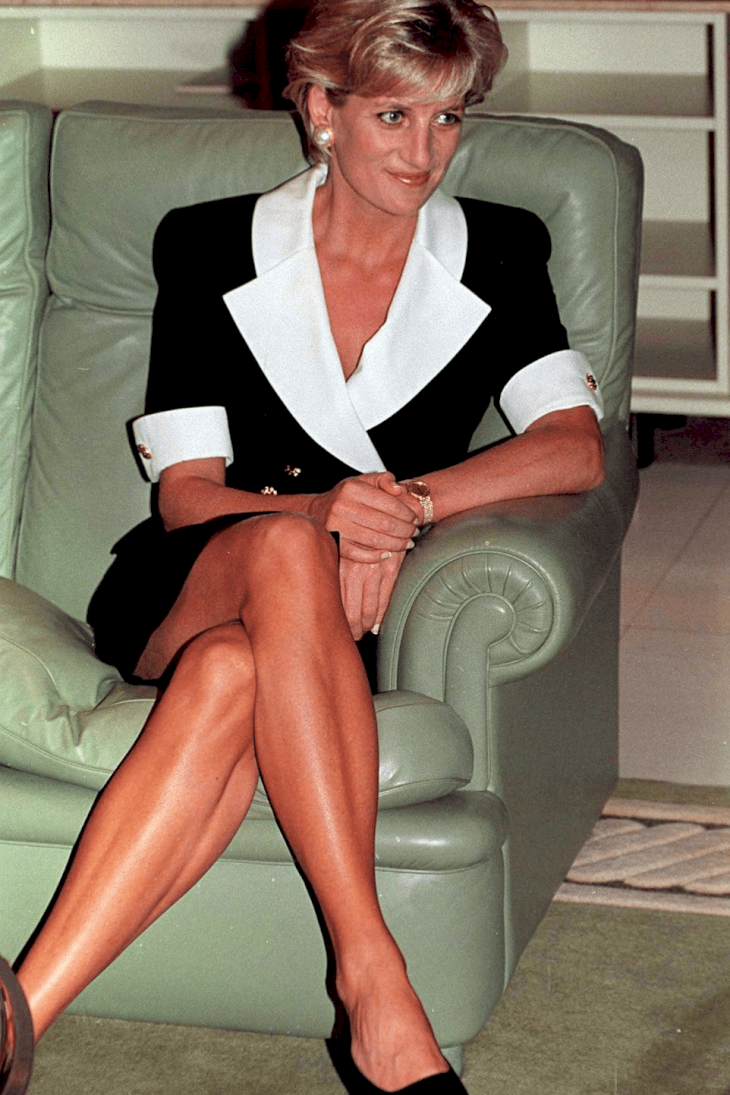 ---
And, while the show's view of her and Prince Philip's stag hunting solo trip is embellished for dramatic effect, they did get along well in reality. It's been reported that she developed a close relationship with him. According to a royal biographer, he even took her under his wing.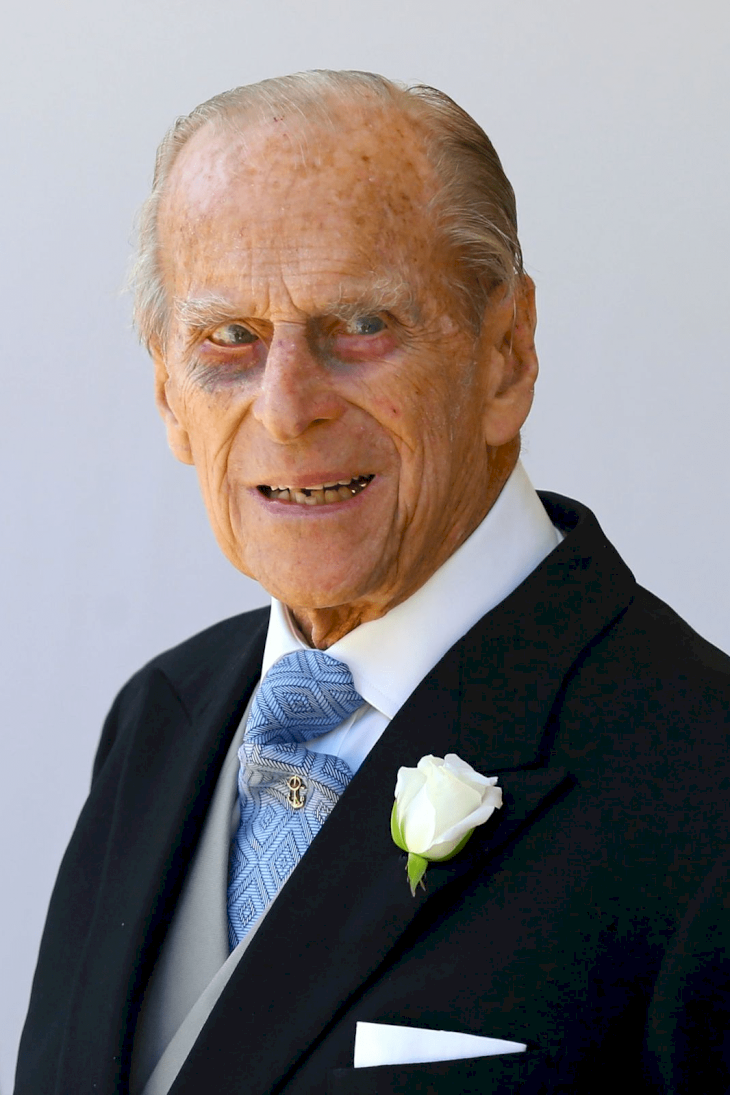 ---
He taught her things like how to master the art of small talk at black-tie dinners. In fact, they grew so close, she called him "Pa." Author Ingrid Seward also revealed that few people outside of royal circles are aware of how hard Prince Philip worked to help Diana.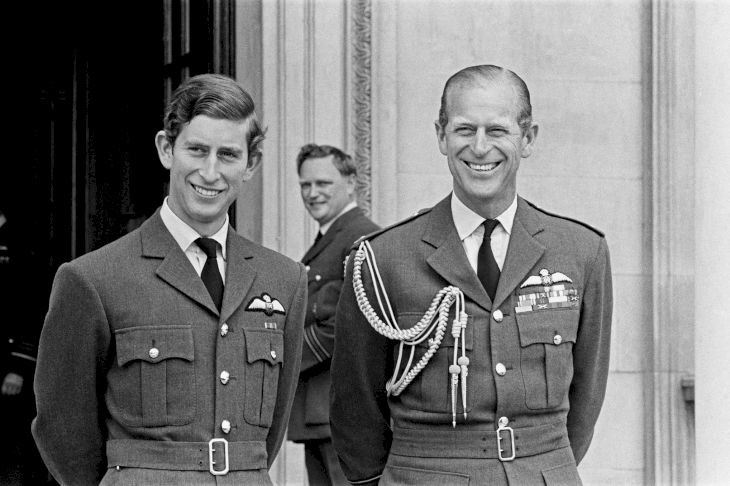 ---
"As the couple's marriage began to crumble and her erratic behavior threatened the image of the monarchy, he tried again to help, setting up a highly personal correspondence with her and explaining that he understood the difficulties of marrying into the Royal Family".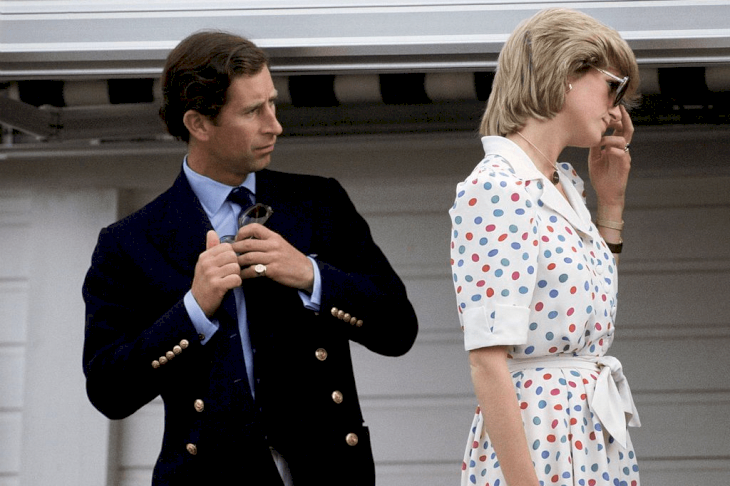 ---
In his letters, he made it clear to Diana that he did not approve of Charles' affair. He even wrote that he couldn't imagine anyone in their right mind leaving her for Camilla, that it was unthinkable. This makes you even more curious to know whether Season 4's final episode, where Philip advises her against breaking the marriage off, has any ring of truth?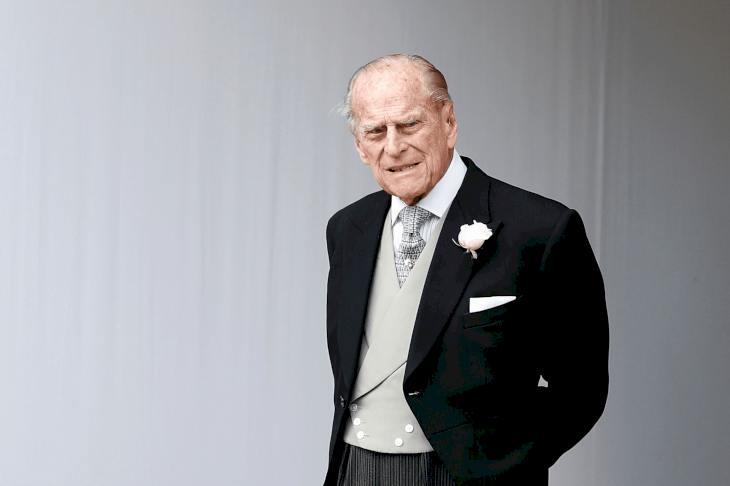 ---
Viewers heard him saying: "Let's just say I can't see it ending well for you..." To which Diana responded: "I hope that isn't a threat, sir." Well, according to an updated version of Andrew Morton's book, Diana: Her True Story, the Duke of Edinburgh really did threaten his daughter-in-law, telling her to either "fit in or get out".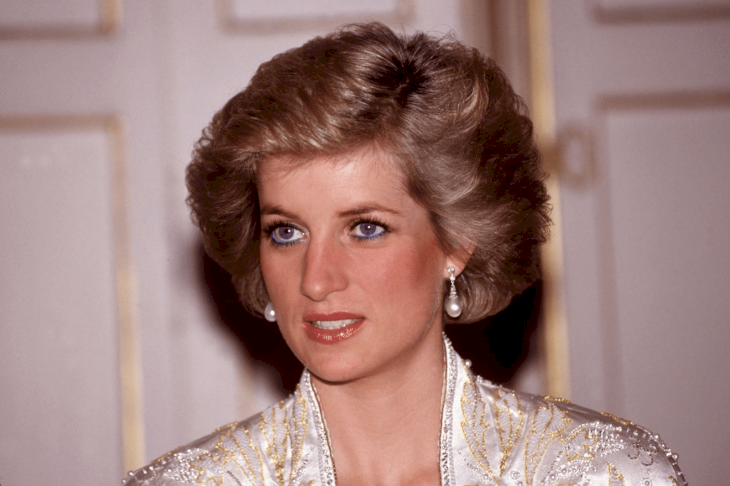 ---
The only difference? It wasn't in person but in writing. In his letter, Philip demanded that Diana "help maintain the dignity of the Crown." The letter left her devastated and she reportedly told a friend, "That's it, I'm out." There's another interesting difference between the series and real life.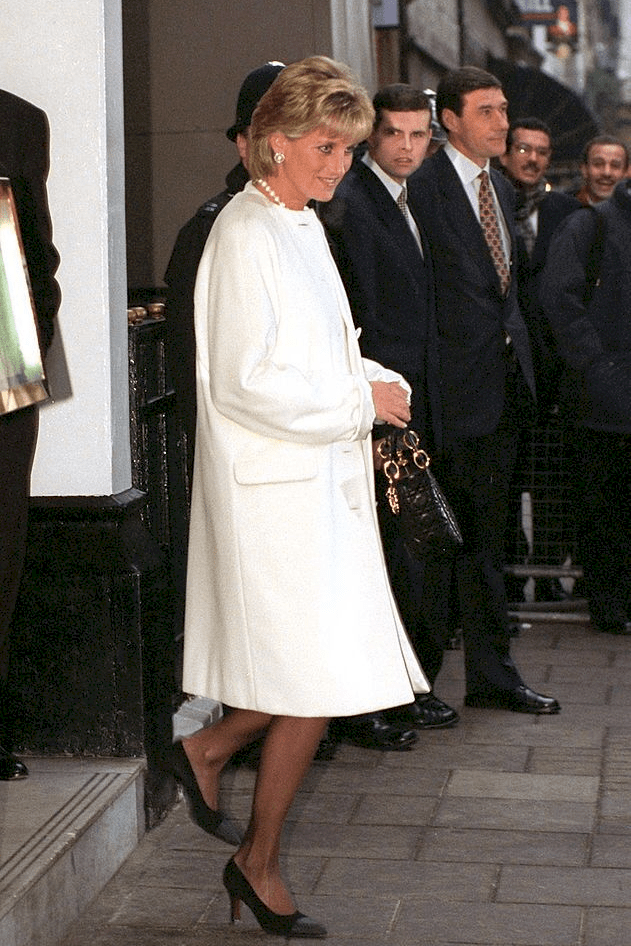 ---
In the wedding episode, we saw Margaret being opposed to Charles and Diana getting married - because she knew he loved Camilla. In a later episode, Charles comforts his aunt through a mental health crisis. According to author Sally Bedell Smith, Prince Charles and Princess Margaret were neighbors, but other than that they weren't that close.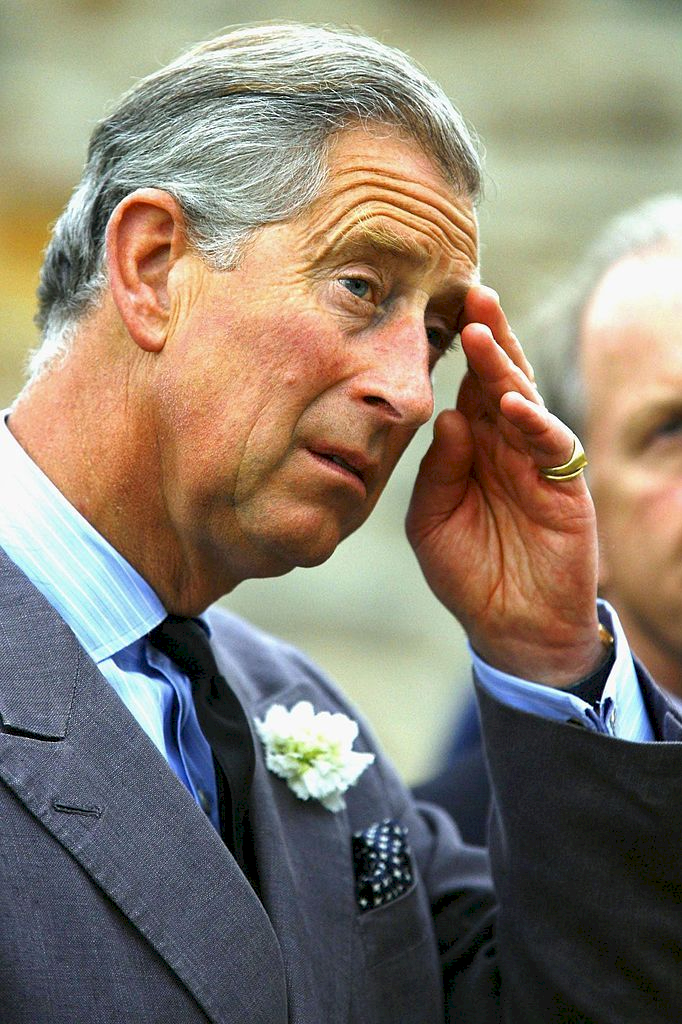 ---
Ironically, it was Margaret who was kind to Diana in real life. However, when the publication of the Morton tell-all book about Diana was published in later years, Margaret took Charles's side. Since Diana didn't get any love inside her marriage, she looked for love elsewhere.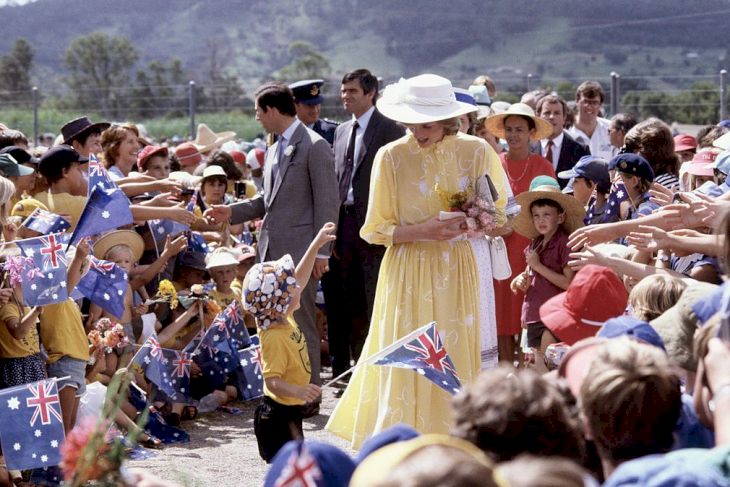 ---
DIANA'S ROMANTIC DALLIANCES 
And I suppose in love? Whatever in love means... It's eerie how accurate the lyrics from one Bad Boys Blue song is to Diana's situation. Clearly, the nation's Queen of Hearts did know all about the heartache of the lovers in the night. On the show, we get a brief account of all of Diana's alleged affairs when Princess Anne gives the Queen an update.
---
We even see Diana's riding instructor, Captain James Hewitt sneak in and out of Kensington Palace at night. Her affair with Hewitt is factually correct - she secretly saw him for five years. Diana confirmed their affair during a BBC program in 1995, saying: "I adored him. I was in love with him, but I was very let down."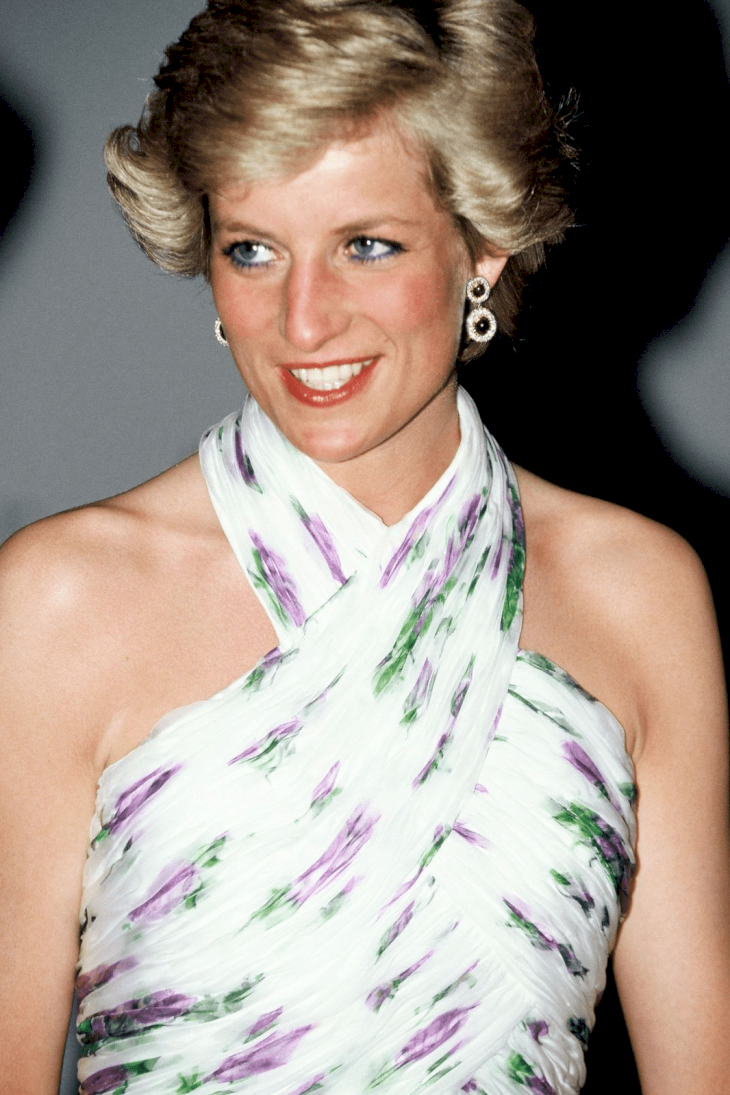 ---
Why was she let down? Well, after their relationship ended, he sold intimate details for money. Not cool! Ken Wharfe, one of Diana's former bodyguards, revealed that "Hewitt, a natural womanizer, gave her the attention and affection she relished, and then the passion she yearned for."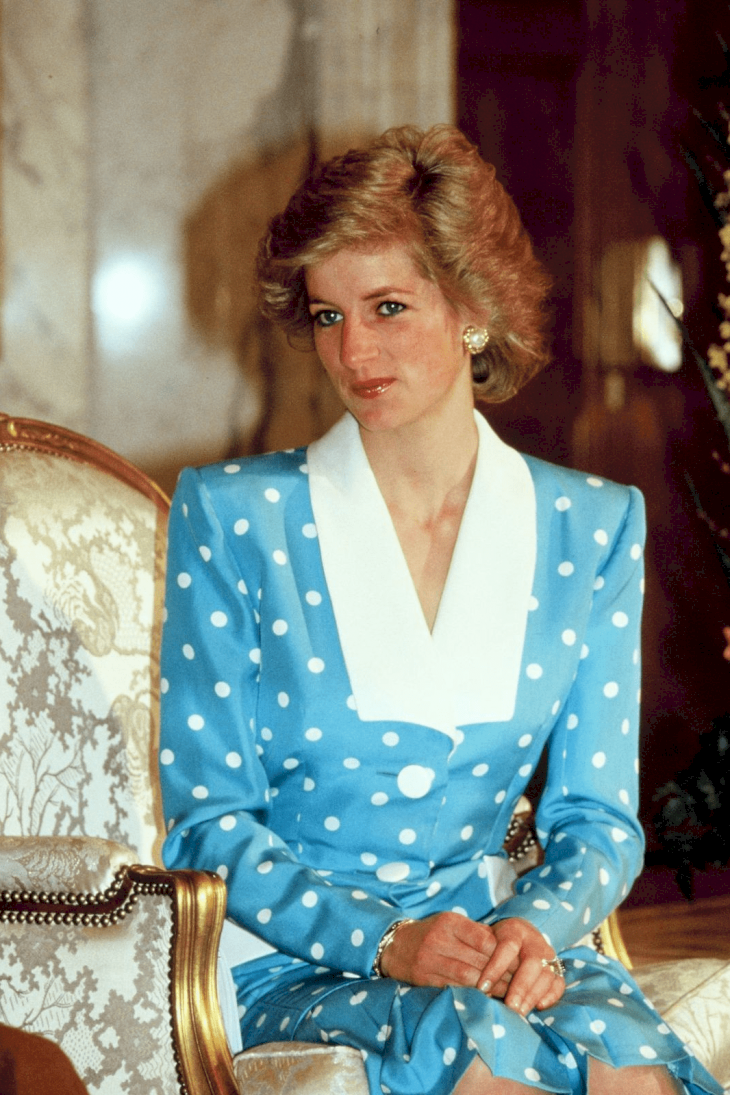 ---
Talking about bodyguards, Anne's mention of her relationship with a bodyguard is also true, but it played a much bigger part in her real life. The man in mention could have been Barry Mannakee. The Crown skips over their relationship, though.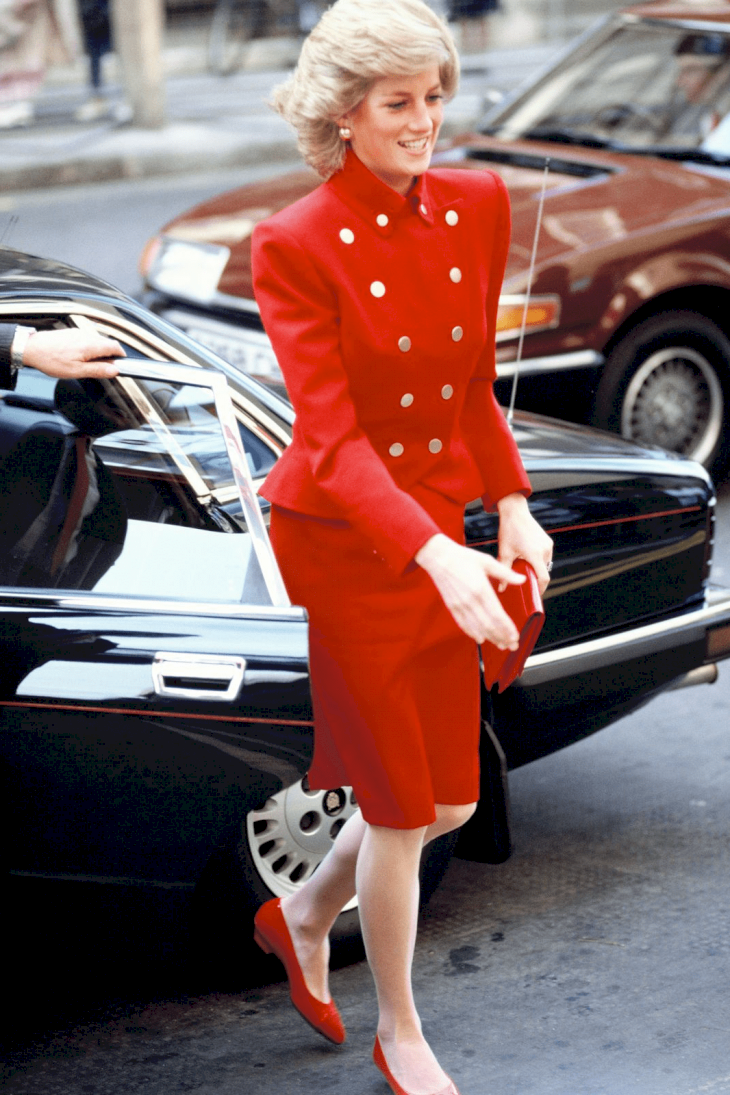 ---
In truth, he became Di's new bodyguard in 1985, when she was at her most vulnerable. At the time, he was also married with two kids. According to inside sources, the couple grew close after a fishing accident at Balmoral Castle. In Brown's book, the author recalled the incident.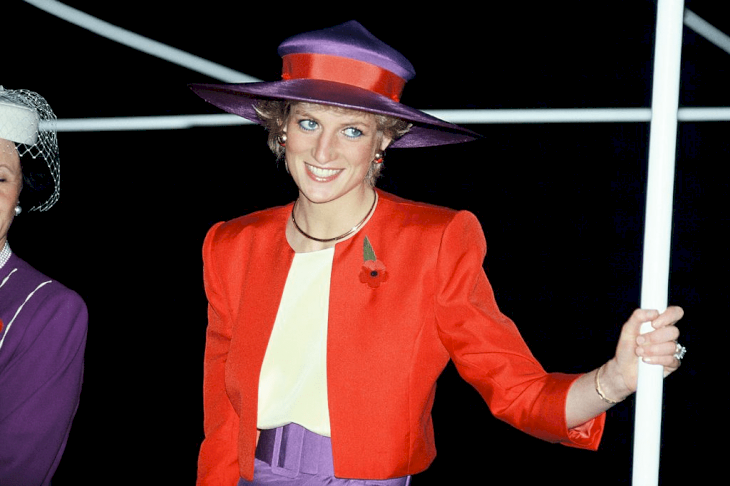 ---
"As she glumly watched her husband at his favorite occupation [fishing], a salmon hook from a cast became embedded in her eyelid. It was Mannakee who drove the car, Mannakee, not her husband, who consoled her." According to sources, Mannakee supported the Princess emotionally, including ahead of speaking events.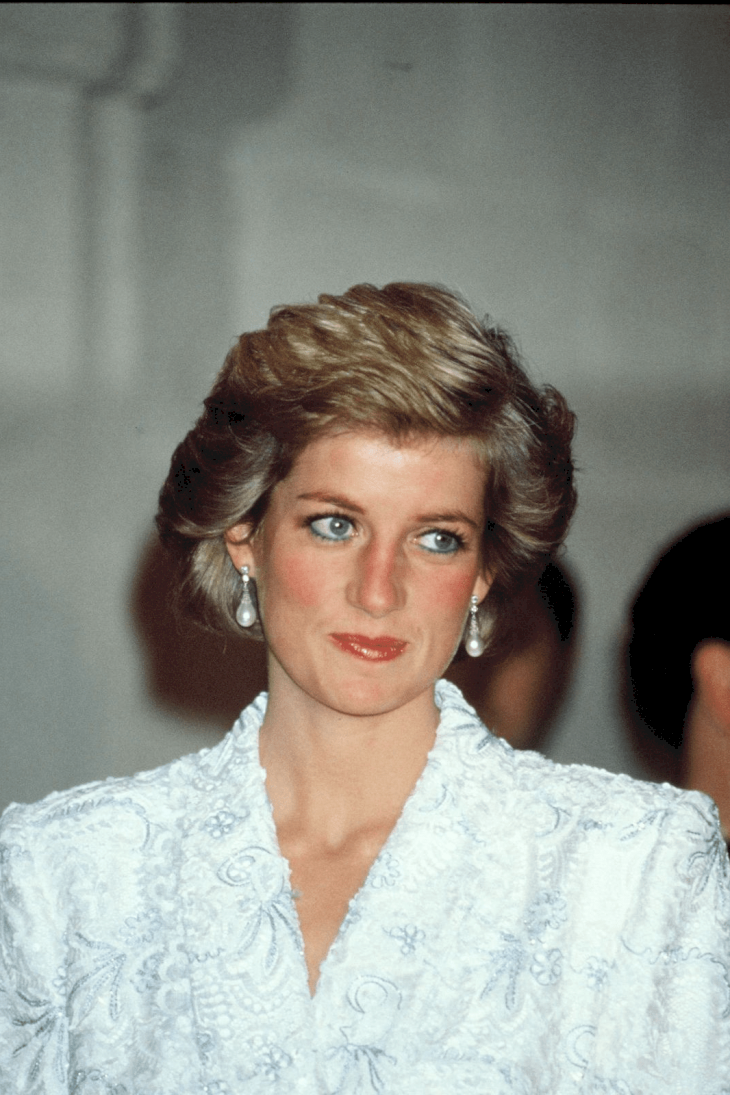 ---
His fate was a tragic one. First, he was fired for becoming too close to her, and nine months later, in 1987, died in a motorcycle accident... And although she never mentioned him by name, the Princess revealed that his passing was "the biggest blow of her life." Over to you!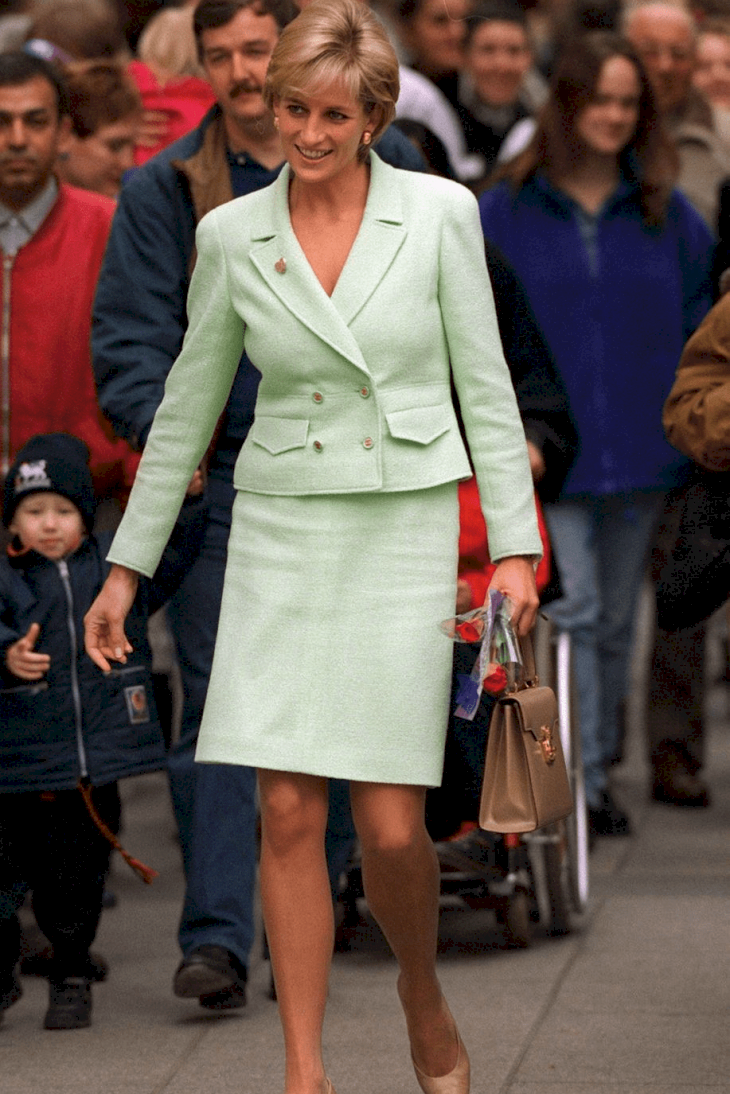 Did any fact surprise you - or are you a devoted Royal follower who already knew it all? Let us know in the comments.
---
DIANA'S HONEST STRUGGLE 
Amazingly, it was the actress who portrayed Diana, Emma Corrin, who asked the show's writers to highlight the late Princess' ongoing battle with an eating issue. "We were trying to depict [the eating issues] in an honest way," she explained to People. "Otherwise it's a disservice to anyone who has been through that."
---
Diana herself revealed that it started the week after she got engaged to Charles. "My husband put his hand on my waistline and said, 'Oh, a bit chubby here, aren't we?' and that triggered off something in me." Tragically, her "secret disease" became an "escape mechanism" from what was going on in her marriage.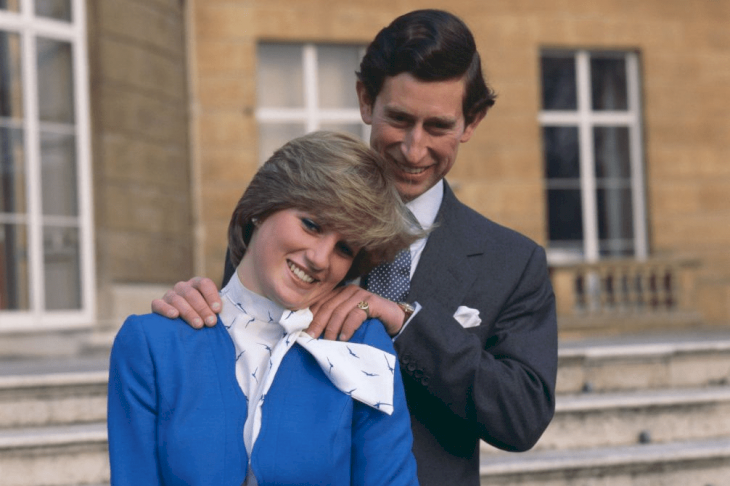 ---
THE IRON LADY VS THE QUEEN
One of the storylines of The Crown's season 4 addresses tensions between the monarch and her first female prime minister, Margaret Thatcher. Their relationship was seen as frigid. The two outstanding ladies reportedly often held conflicting views, including sanctions against South Africa.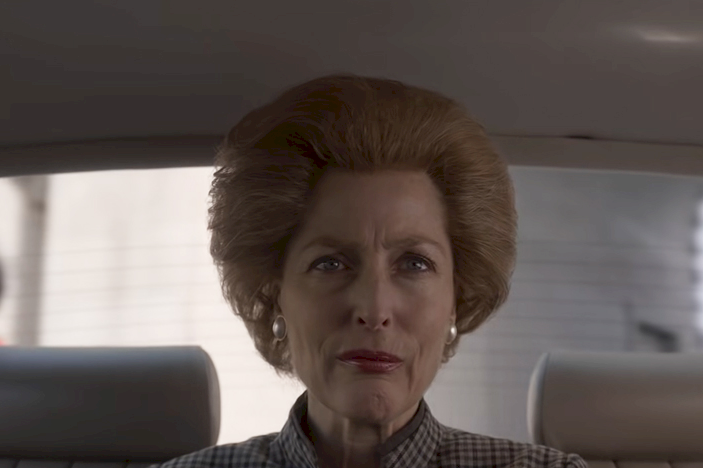 ---
Newspapers everywhere claimed to reveal the Queen's opinion about her PM as "uncaring, confrontational and socially divisive." According to the show, the press secretary, Michael Shea was blamed for the article and had to quit his long-time job. However, in reality, he denied being the source of the leak and left the palace only the following year.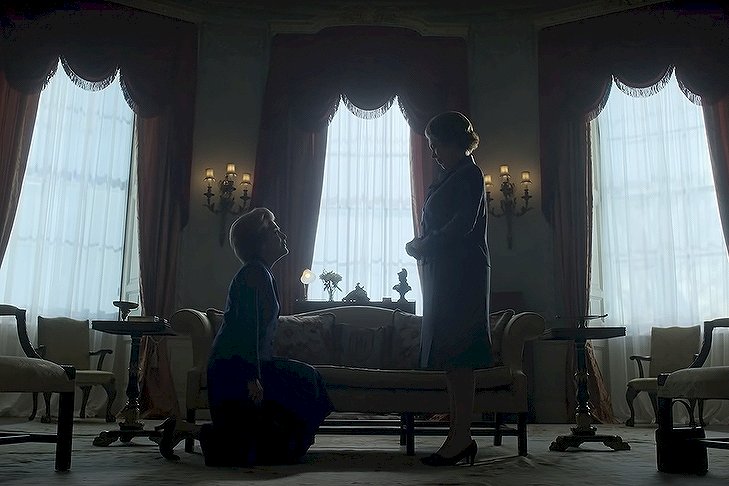 ---
Meanwhile the Queen and Thatcher reportedly had a "very amicable conversation" over the misunderstanding. By the way, the story about Margaret Thatcher's missing son is based on real-life events. He did go missing in the desert. However, the show's timing of it happening "just as the Falklands were invaded" is not true.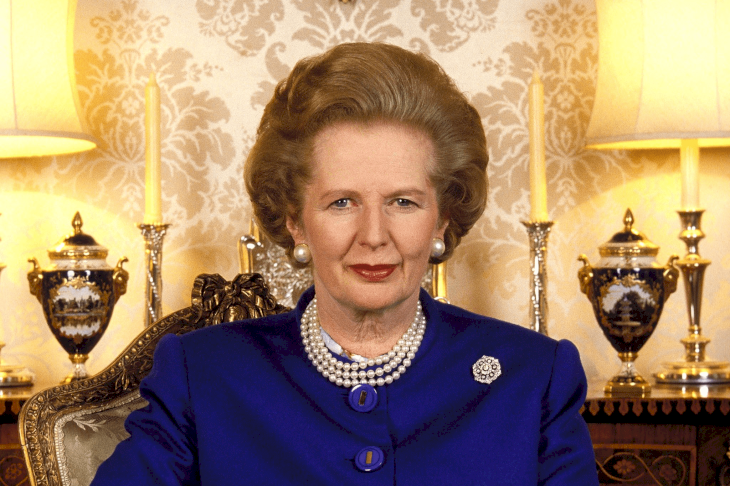 ---
THE BALMORAL TEST
It's common knowledge that the Queen loves her Scottish estate, Balmoral and uses it to test officials. A lot of ministers went there – but everybody wasn't thrilled by the opportunity. Margaret Thatcher definitely had no interest in posh country pursuits like hunting! And, according to her biographer Charles Moore, aspects of this visit depicted on the show are "surely wrong."
Duty calls. Queen Elizabeth II takes the salute at the Trooping the Colour ceremony outside Buckingham Palace. pic.twitter.com/hSCle2jvBg

— The Crown (@TheCrownNetflix) November 16, 2020
---
But he does believe that the "broad impression has the ring of truth." By the way, there actually was an incident with Queen Victoria's chair, but it wasn't the Prime Minister who violated the unwritten rule of sitting in it, but a girlfriend of Charles'. And Diana really did win the royal family over during her first visit to Balmoral.