The Truth Behind Diana and Charles' Royal Marriage
With the renewed interest in Diana and Charles' marriage thanks to The Crown's season 4, we finally got the truth. But a lot more happened that ruined the relationship. Charles probably was never even in love with the late princess. Let's find out why he proposed to her in the first place and how the short-lived relationship was in reality.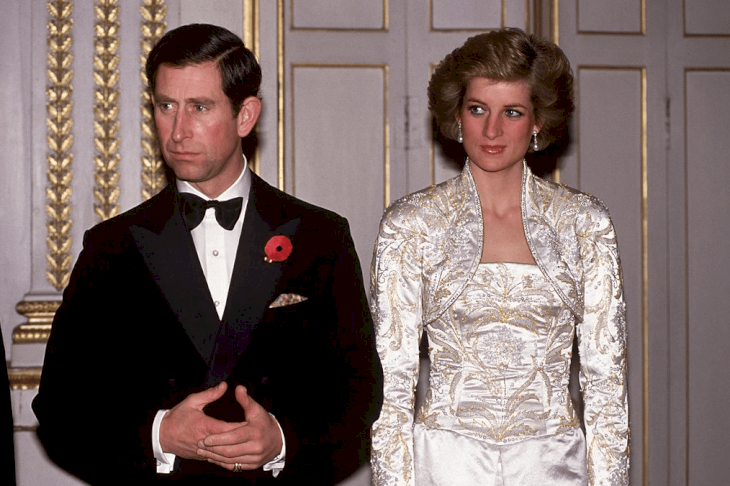 ---
A NOT SO PERFECT START
When Diana was born in July 1961, her family was familiar with grief. The year before, her brother John passed away, and the trauma is reported to have led to Diana's parent's split, six years later. The princess later recalled it, "The [split] helped me to relate to anyone else who is upset in their family life. I understand it."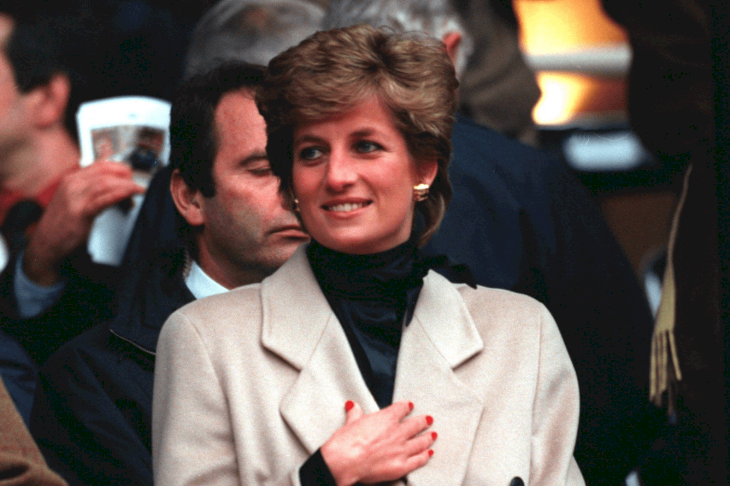 ---
Shortly after, when Diana was 13, her grandfather, an Earl passed away and she officially inherited the title of Lady. Despite this, the family tried to give the future princess and her siblings a normal life. Diana attended a girls' boarding school along with her sisters.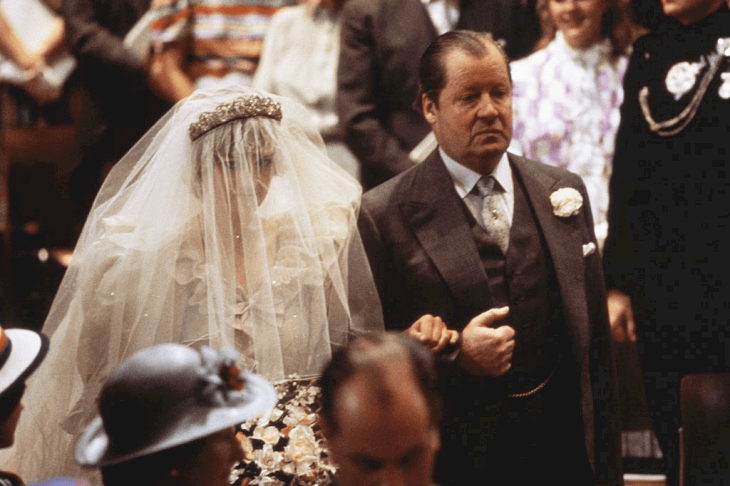 ---
And despite showing great talent as a sportswoman and dancer, she was never interested in academics. After failing her O-levels twice, Lady Di officially dropped out of high school at 16, without a diploma. However, things began to look up when she met a literal Prince.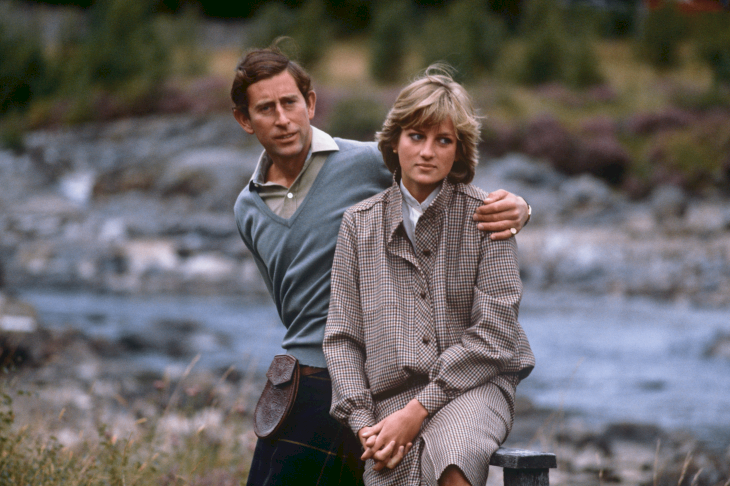 ---
A WHIRLWIND ROMANCE
When Diana first met Prince Charles in 1977, he was dating her sister, Sarah. And though Sarah later admitted that she was underwhelmed by the prince, she decided to play cupid and introduce her beau to Diana. Despite a twelve-years age difference between Charles and Di, there were sparks.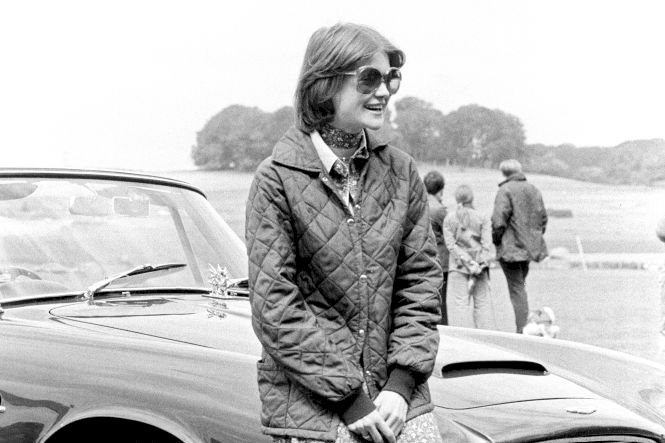 ---
Diana remembered, "For a 16-year-old, for someone like that to show any attention was just so amazing. Why would anyone like that be interested in me?" Charles too, was intrigued. He told The Telegraph, "I remember thinking what a very jolly and amusing and attractive 16-year-old she was. I mean, great fun, and bouncy and full of life and everything."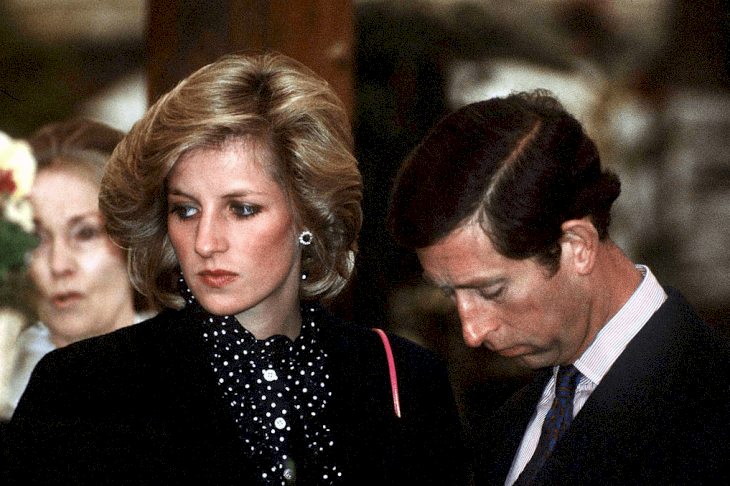 ---
When he invited Diana to his 30th birthday party, everything changed. It was 1980 and Diana was 19 years old. Charles was forced to break up with his then-girlfriend Camilla after she got married and Diana expressed concern that the prince must be feeling lonely. Unbelievably, he confirmed her suspicions by hitting on her.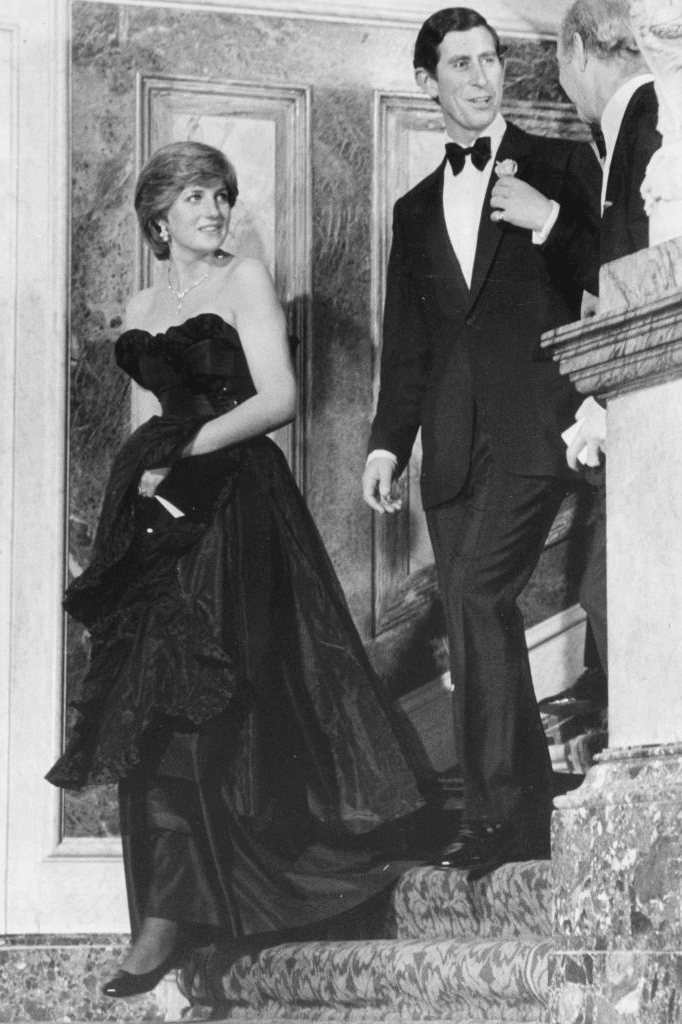 ---
IGNORING THE SIGNS
"And he chatted me up like a bad rash, he was all over me and I thought ugh. And he was all over me for the rest for the evening, followed me around like a puppy," Diana said. And though she considered his behaviour uncool, she had no basis for comparison as she'd never had a boyfriend.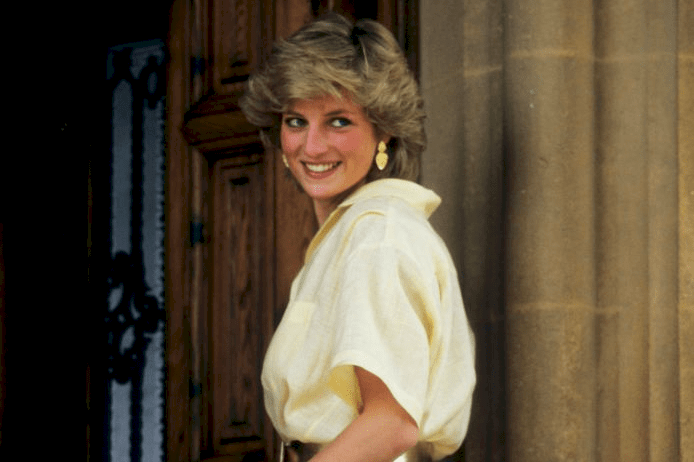 ---
Ignoring her gut, Diana agreed to date Charles. When the media got word of it, they were thrust into the limelight. Of course, this wasn't an ideal situation for the future king of England to be in. To end the media frenzy, Charles' father, Prince Philip, urged him to either call it quits, or to settle down and marry Diana.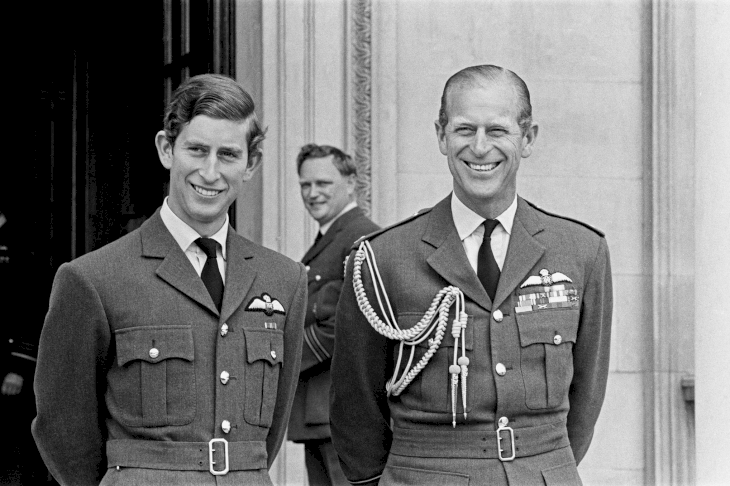 ---
Strangely, Charles misunderstood this fatherly advice as a trap. He told a friend, "To have withdrawn, as you can imagine, would have been cataclysmic. Hence I was permanently between the devil and the deep blue sea." And so, despite only seeing each other a shocking 13 times, Prince Charles proposed to Lady Diana.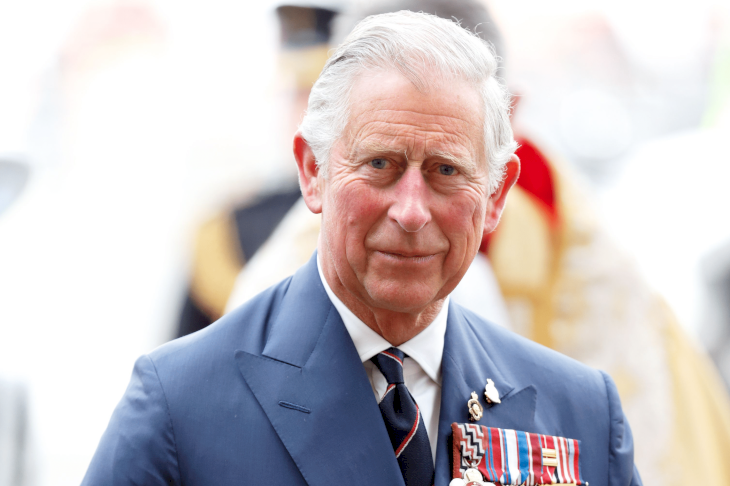 ---
WARNING BELLS AND WEDDING BELLS
During the couple's first official interview after their engagement, they were asked if they were in love, and Charles' response worried Diana. The princess explained, "I thought, what a thick question. So I said, Yes, of course, we are." So, she was shocked by her fiancé's response who just said, "Whatever love means."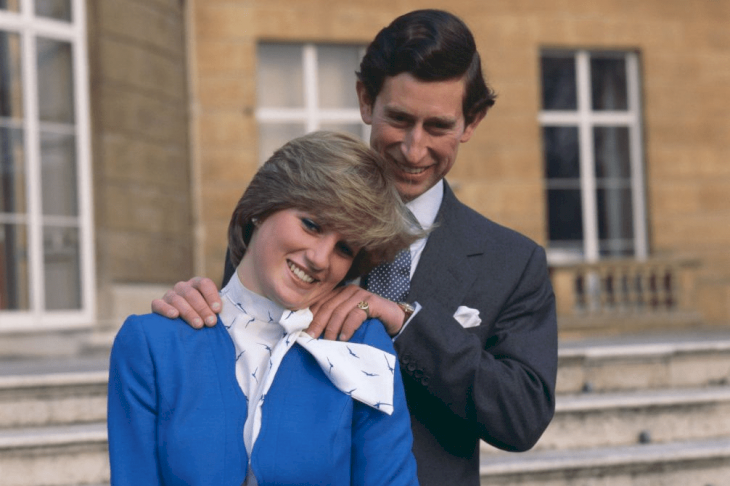 ---
It was the first of many moments that made Diana unhappy. In July 1981, just before their wedding, Di found a bracelet that Charles secretly gave his ex. However, while she worried that Charles was still involved with Camilla, her sisters insisted it was too late to back out of the wedding, and she went through with it.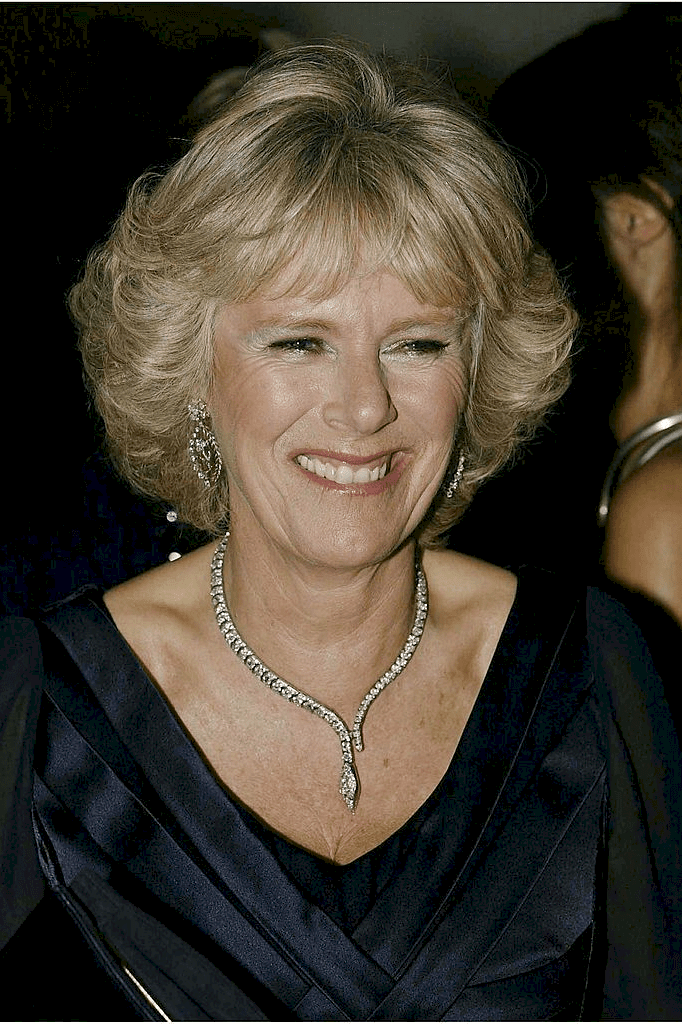 ---
A BAD OMEN
And it all went downhill from there, pretty quickly. After they exchanged vows, there was no kiss – because Charles apparently forgot! Sure, he made up by kissing his new bride on the balcony of Buckingham palace, but that definitely wasn't a good omen.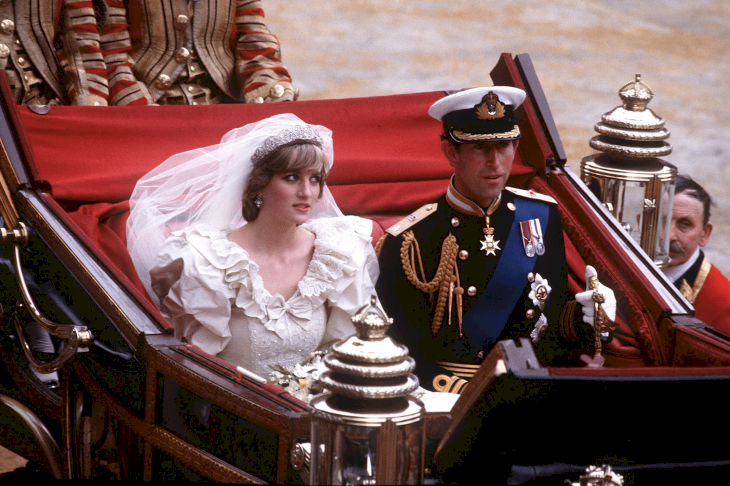 ---
In her biography, Princess Diana admitted that despite Charles' hesitancy, she didn't care. "I remember being so in love with my husband that I couldn't take my eyes off him. I just absolutely thought I was the luckiest girl in the world. Well, was I wrong on that assumption," she said.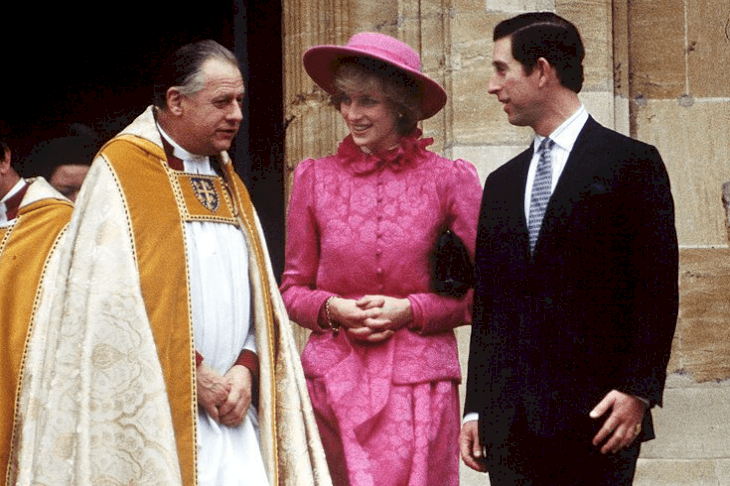 ---
Well, Diana may have had eyes only for her prince, but her husband did not return the favor. Charles was splitting his attention between his new wife and his former flame, Camilla. Unfortunately, this would not be the last time that Camilla interfered in their marriage.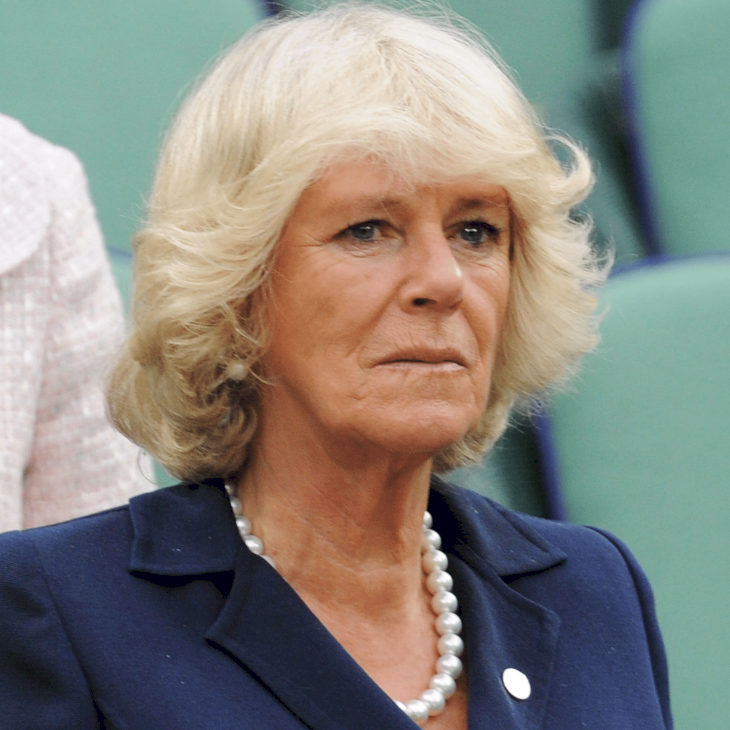 ---
STARTING A FAMILY AND STARTING TO HURT
A few months after their honeymoon, the couple announced the news of Diana's pregnancy. Instead of this being the happiest time of her life, she felt isolated and detached from Charles, and was sure he didn't love her. She was so convinced of this that at the end of her first trimester, she intentionally hurt herself.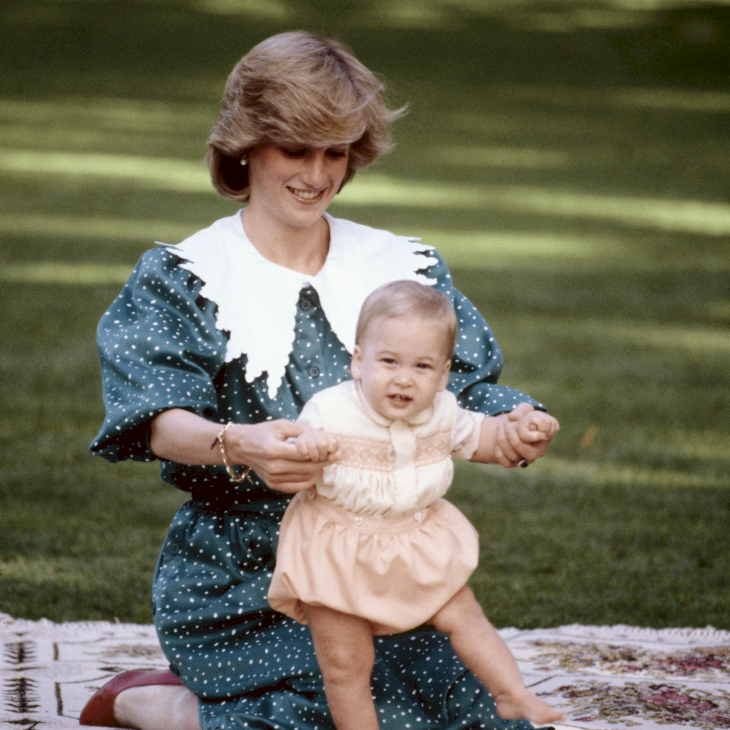 ---
She admitted, "I threw myself downstairs, trying to get my husband's attention, for him to listen to me. I had told Charles I felt so desperate and I was crying my eyes out. He said I was crying wolf." And her suspicions were realised when Di admitted she had to schedule the birth of her first child, around Charles' schedule!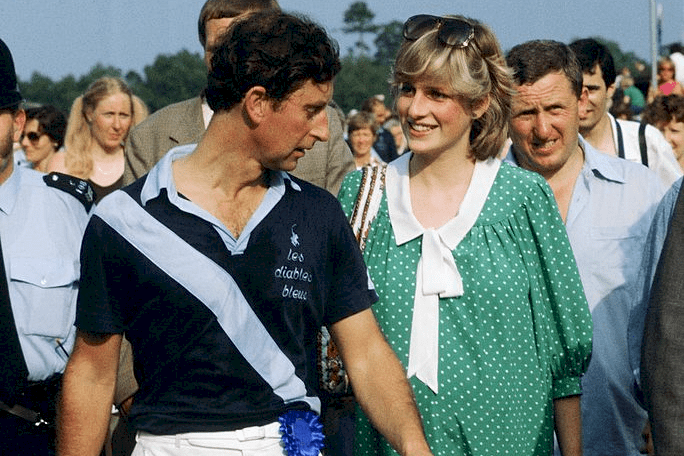 ---
The princess clarified, "When we had William, we had to find a date in the diary that suited Charles and his polo." But she didn't just have to handle an absentee husband. After William's birth, Diana suffered from 'baby blues.' Two years later, when Harry was born, she realised that she and Charles were more incompatible than ever.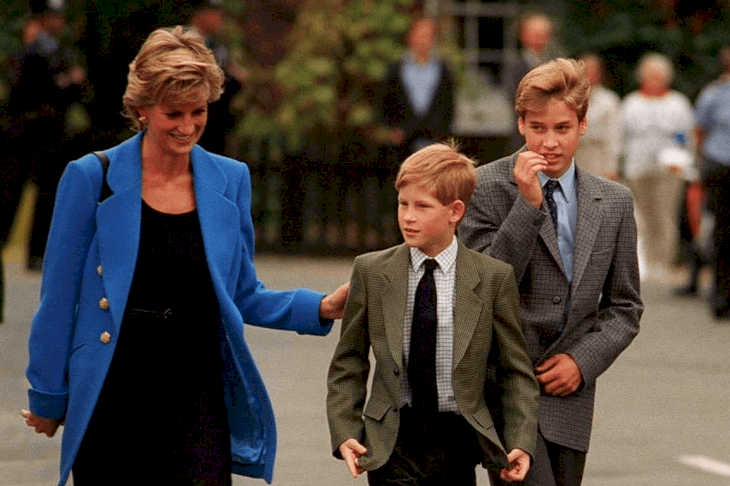 ---
Not only was Charles was disappointed that the baby was a boy, as he had his heart set on a daughter. He also made a flippant joke about Harry's red hair. The exchange broke something inside her. Not only were her feelings towards her husband changing for the worse, but she suspected that he had started another affair with Camilla.
---
THREE'S A CROWD
And she was right. In a 1994 biography, Charles admitted that he'd begun seeing Camilla in 1986. However, Diana believed that he'd never stopped seeing Camilla throughout their marriage. At her lowest point, Diana turned to an unlikely source for advice – she asked her mother-in-law what to do about Charles. Like her marriage, the Queen's response was disappointing.
---
Fed up with her husband's behaviour and the fact that the Royal family turned a blind eye, she internalised her pain and experienced an eating issue. Despite it being labelled one of the reasons for their failed marriage, the princess admitted it was actually the result of her suffering. And it got worse.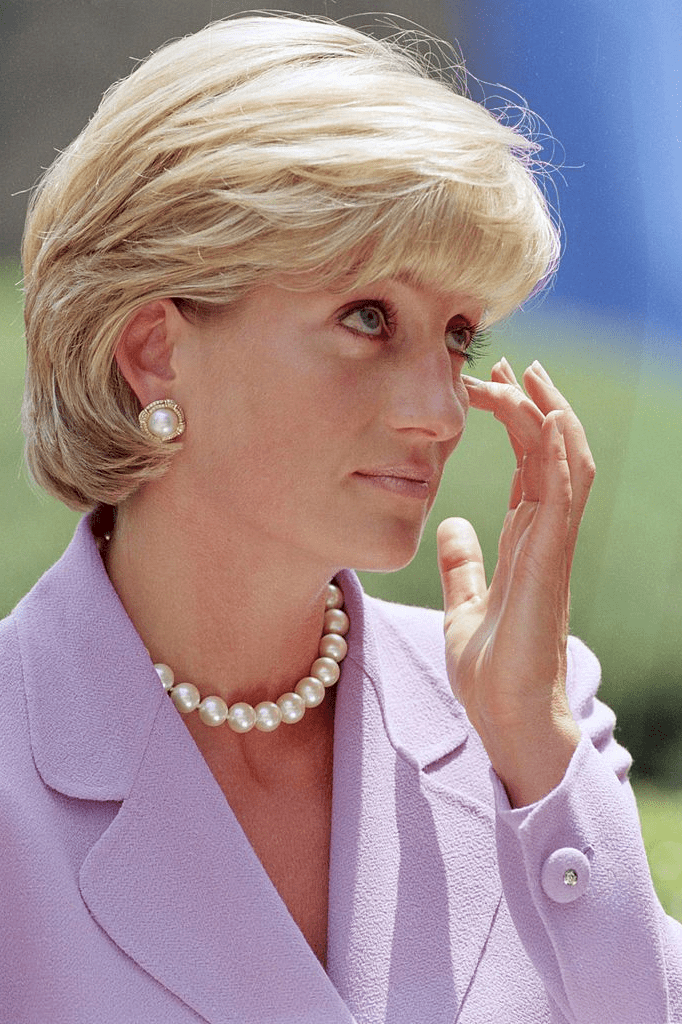 ---
Di felt isolated and alone. She tried her best to fix it (including confronting Charles and Camilla and begging them to stop), but her pleas fell to deaf ears. Desperate, she eventually took a leaf out of Charles' book and began an affair of her own. Diana fell head over heels in love with her bodyguard, Barry Mannakee, in 1985.
---
However, her happiness was short-lived. When the affair was discovered, Mannakee was fired. Three weeks later, he died in an accident, but Di suspected he'd been killed. Despite the disastrous first affair, she continued to follow her heart. In 1986, she started seeing cavalry officer, James Hewitt. The two were together for five years before everyone found out.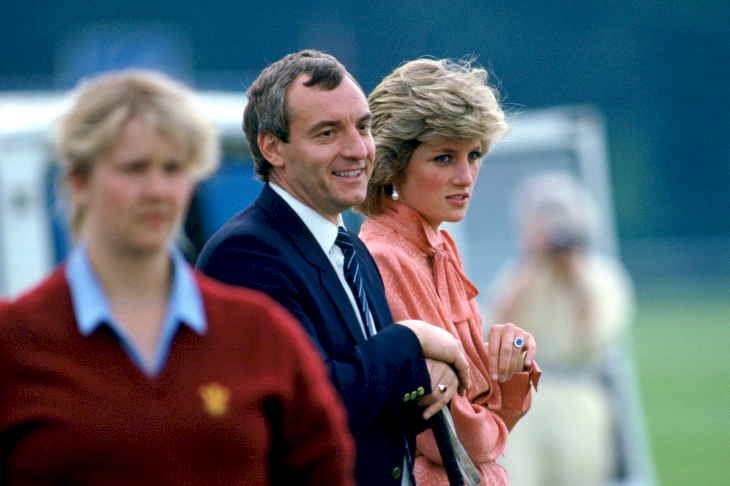 ---
Hewitt was deployed to the Gulf War. Because of the timing, and Diana's confession that she loved him, the relationship got a lot of attention. It was even suggested that Hewitt was Harry's real father. However, he denied these rumours, explaining that he only dated her after Harry was born. Amid all the scrutiny and gossip, Diana reached breaking point.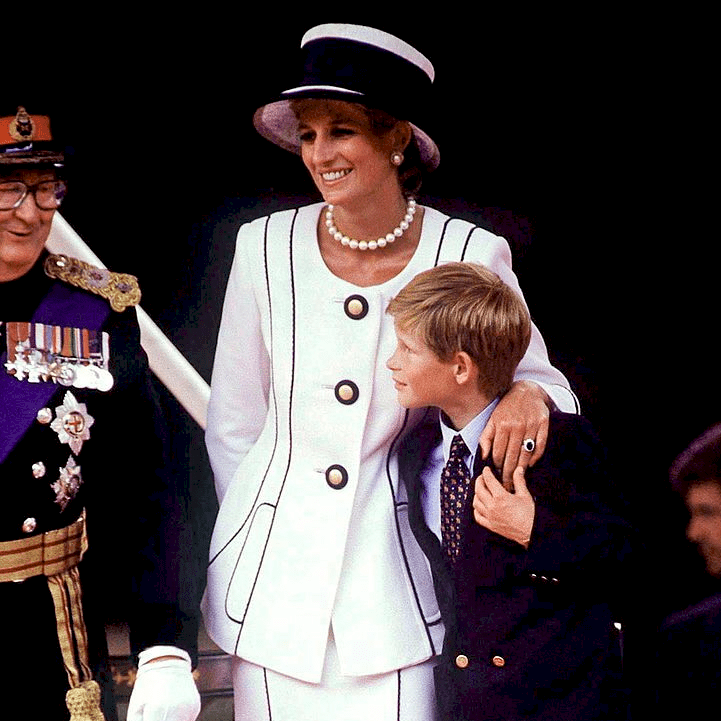 ---
BREAKING THE SILENCE
With a cheating husband, paparazzi and illness, Diana was labelled unstable. And though the Royal family knew what was going on, they showed no signs of helping the princess, who suffered in silence. In an interview, she mused, "Maybe I was the first person to be in this family…who was openly tearful."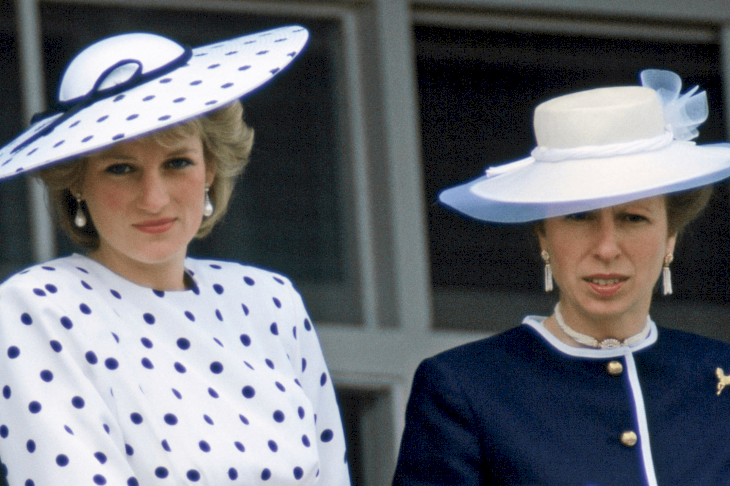 ---
In an attempt to make the most of a bad situation, Diana turned to philanthropy and charity. Well, that's how it started. Soon enough, Diana realised that she could heal her own wounds through helping others. It was the embodiment of something she'd said for years; she was led by her heart and not her brain.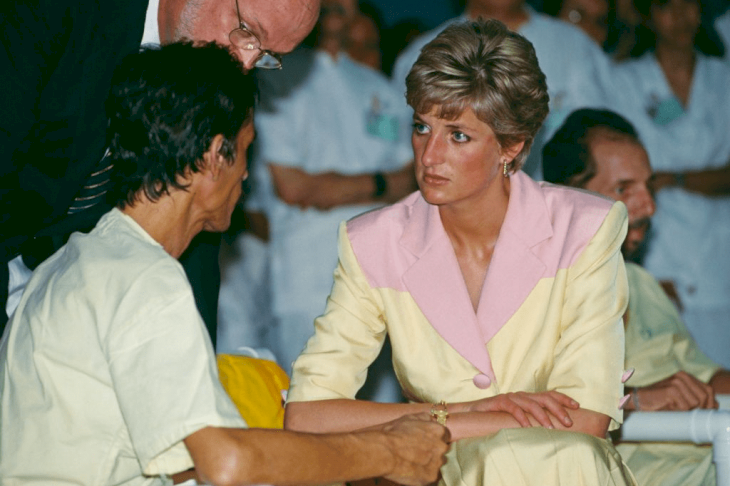 ---
This alienated her from the Royal family, but it's also what made her the people's princess. In 1992, Charles and Diana could no longer keep up the pretence of a happy marriage. Her latest affair with James Gilbey became public knowledge, and at the same time, a lurid phone call between Charles and Camilla was recorded.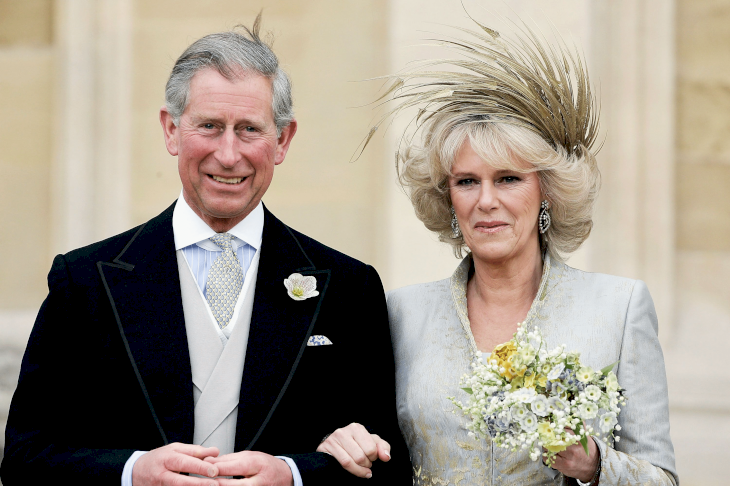 ---
It also got printed in the newspapers. The same year, Diana's candid recorded sessions with a journalist were published as a biography, and the public finally became aware of the marriage that the princess described as 'real torture.' So, it came as no surprise when the couple announced their separation at the end of 1992.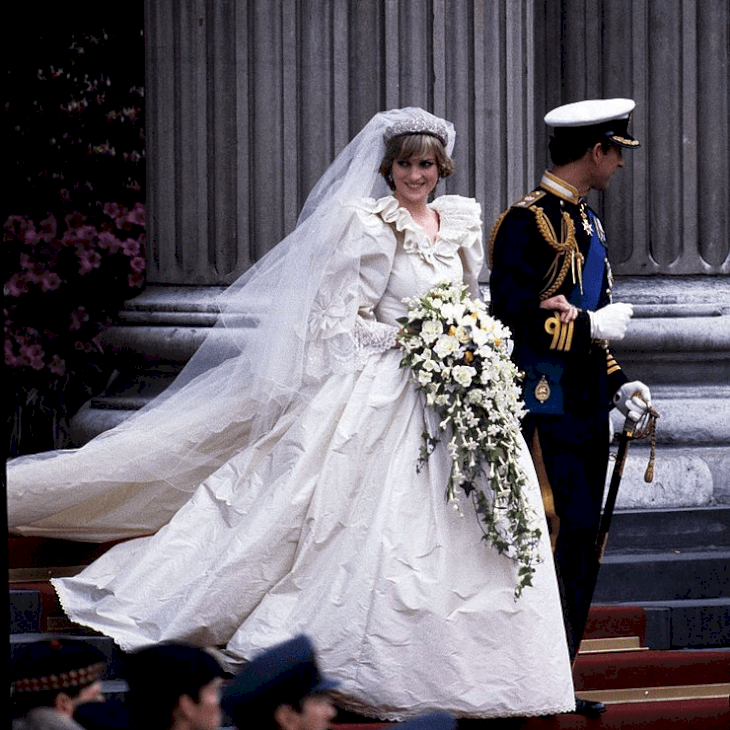 ---
THE BEGINNING OF THE END
Once officially separated, Diana announced her plans to retire from public life. Charles continued to see Camilla, but tried to do some damage control through a documentary in which he explained that he hadn't been sure about the marriage in the first place, as he'd barely known Diana.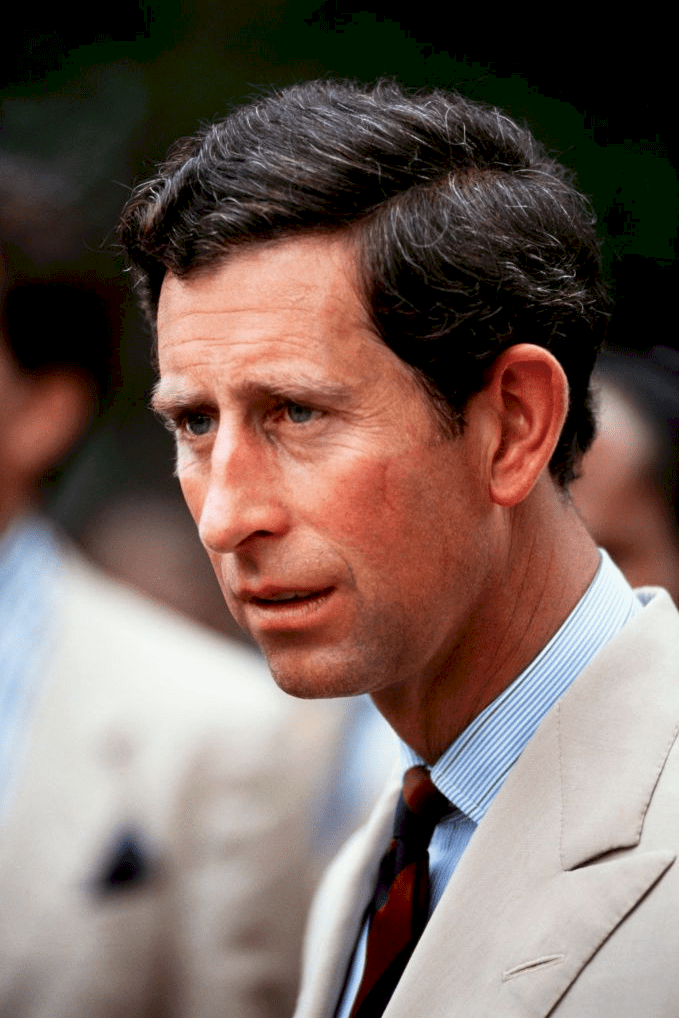 ---
He elaborated, "I desperately wanted to get out of the wedding, when during the engagement I discovered just how awful the prospects were." But it still took four years for Diana and Charles to actually split, because the Queen wouldn't permit it.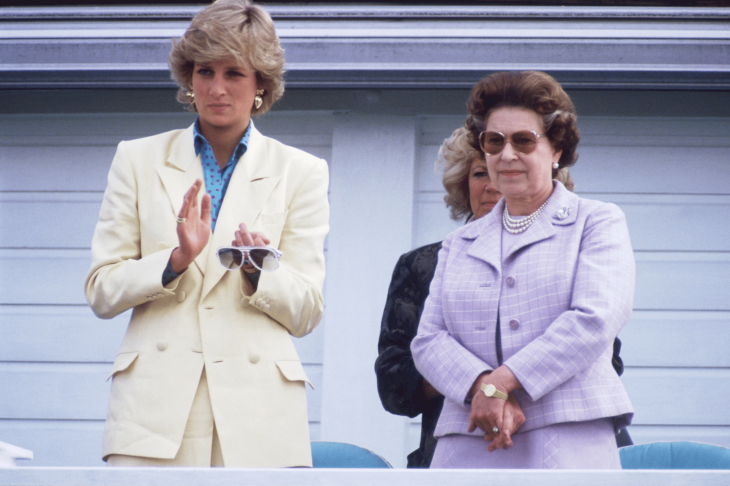 ---
By August 1996, the terms had been agreed to, and it was an ugly business. Charles insisted that Diana give up her title of 'Her Royal Highness,' along with any claim to the throne. This was seen as a petty move on the prince's part.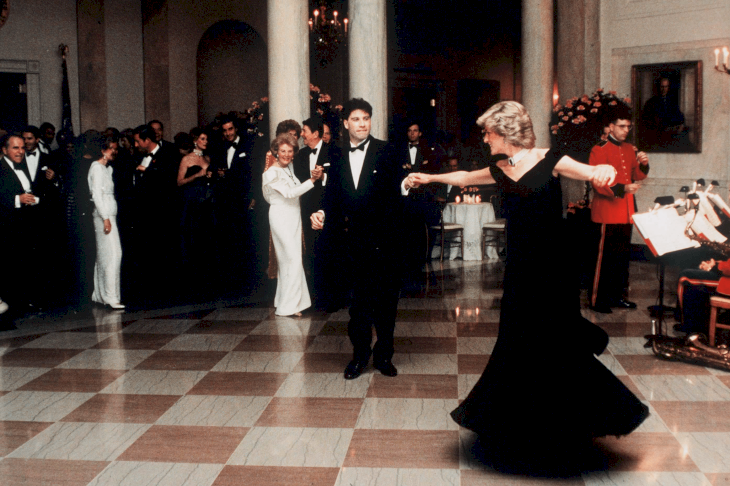 ---
Without the title, decorum dictated that Diana curtsy to those members of the family who were called Your Royal Highness – including her own sons! And to add insult to injury, there were still those who insisted that Charles' behaviour, and Diana's subsequent snubbing and illness, were the princess' own fault!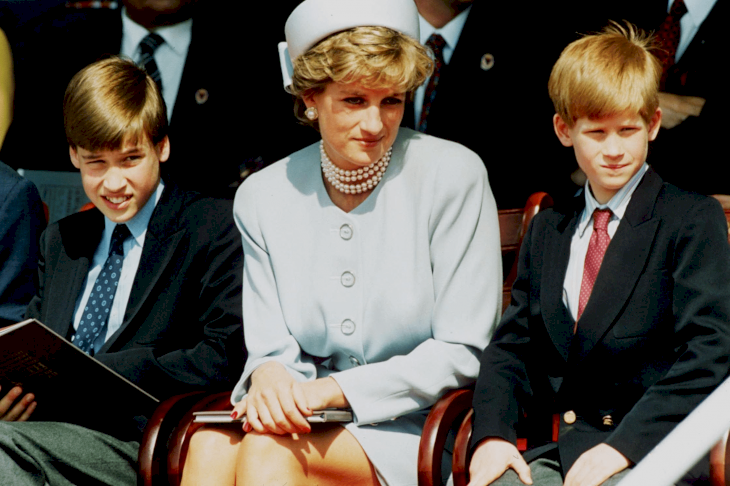 ---
In a letter from Diana's father-in-law, Prince Philip explained, "Charles was silly to risk everything with Camilla. We never dreamed he might feel like leaving you for her." But he followed this with an accusation, "Can you…look into your heart and say that Charles's relationship with Camilla had nothing to do with your behaviour towards him in your marriage?"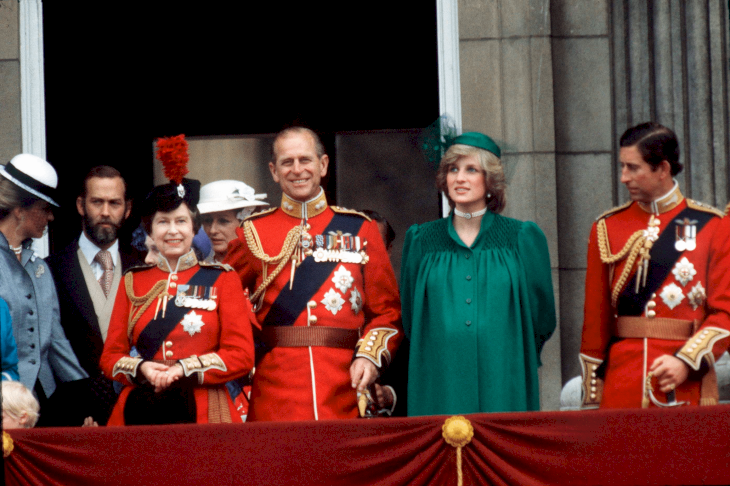 ---
After their split, Diana was candid about her marriage, her affairs, her illnesses and her deep unhappiness. Not only did this cause a rift in the family, with loyalties divided between the prince and princess, but it raised several questions about what was really going on in Buckingham Palace.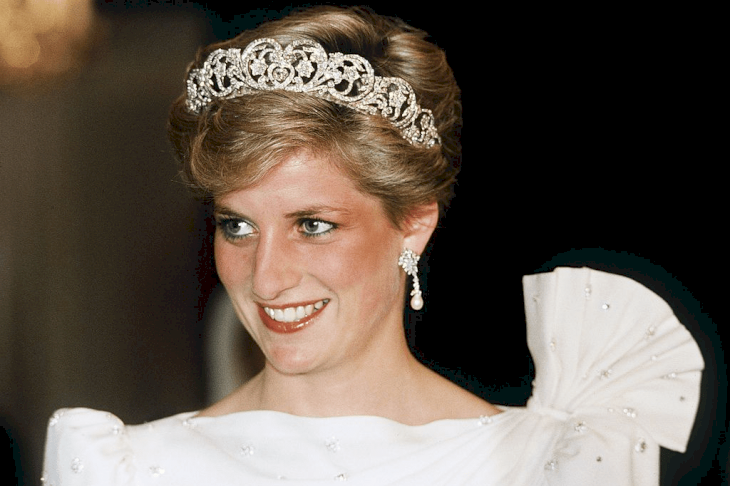 ---
A year later, in August 1997, Diana and her newest beau, Dodi Fayed were on their way home from dinner when everything changed. Their driver was drunk and while speeding away from paparazzi, he crashed the car. Diana and her bodyguard were taken to the hospital.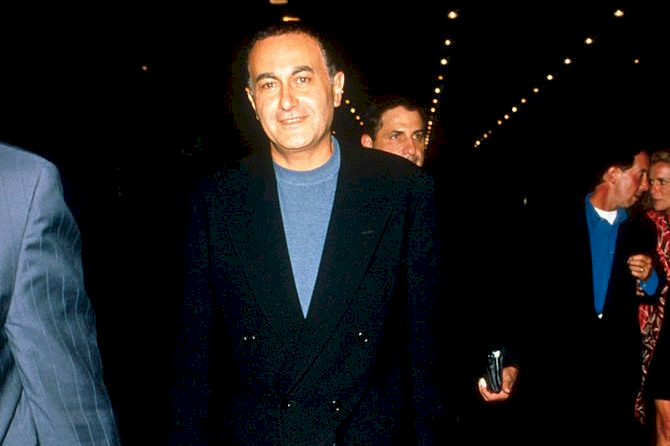 ---
Tragically, she succumbed to her injuries, and her battle for happiness was finally over. And while there are those who accuse the Royal family of having a hand in the princess' death – much like the motor accident that killed her first lover in 1985 – no amount of speculation would ever bring her back, and the world is poorer for it.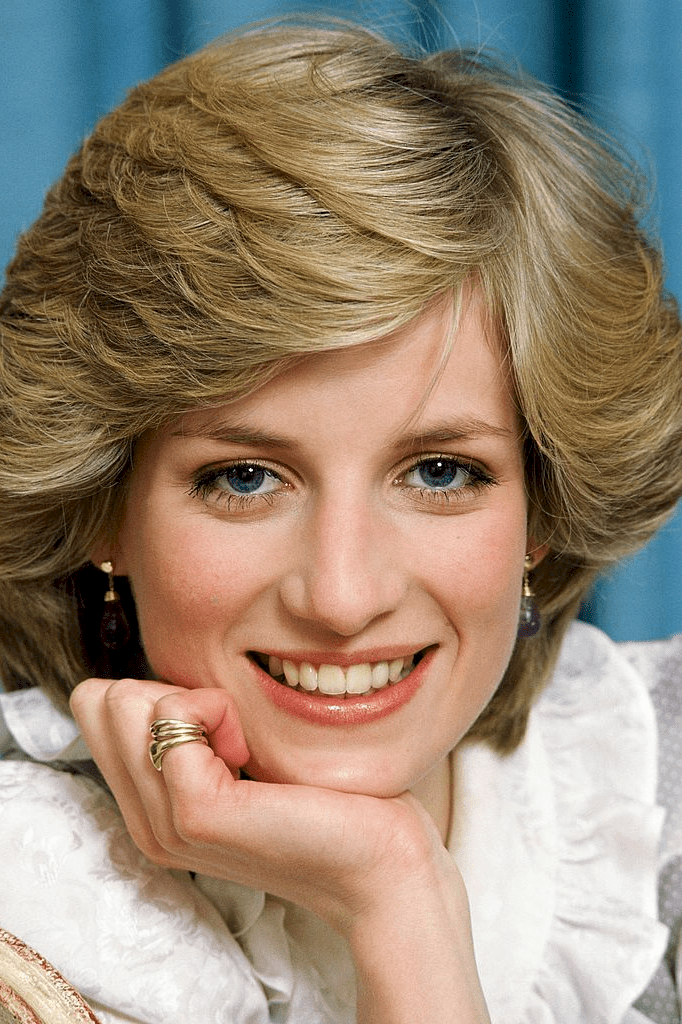 ---
Diana's life was indeed bittersweet. While she loved her sons and did her best for her husband, she didn't get back her worth. But her charitable and loving nature will help in keeping her legacy alive forever. Were you as surprised to learn about Diana's struggles as we were? 
ⓘ The information in this article is not intended or implied to be a substitute for professional medical advice, diagnosis or treatment. All content, including text, and images contained on, or available through this ENG.AMOMAMA.COM is for general information purposes only. ENG.AMOMAMA.COM does not take responsibility for any action taken as a result of reading this article. Before undertaking any course of treatment please consult with your healthcare provider.