Ellen Page to Elliot Page: His real-life story
Ellen Page was best known for her roles in Juno, Inception, and the X Men franchise, before she landed a role on Netflix's The Umbrella Academy. But a lot has changed for this actor. In 2014, Ellen joined the LGBTQ on Valentine's Day.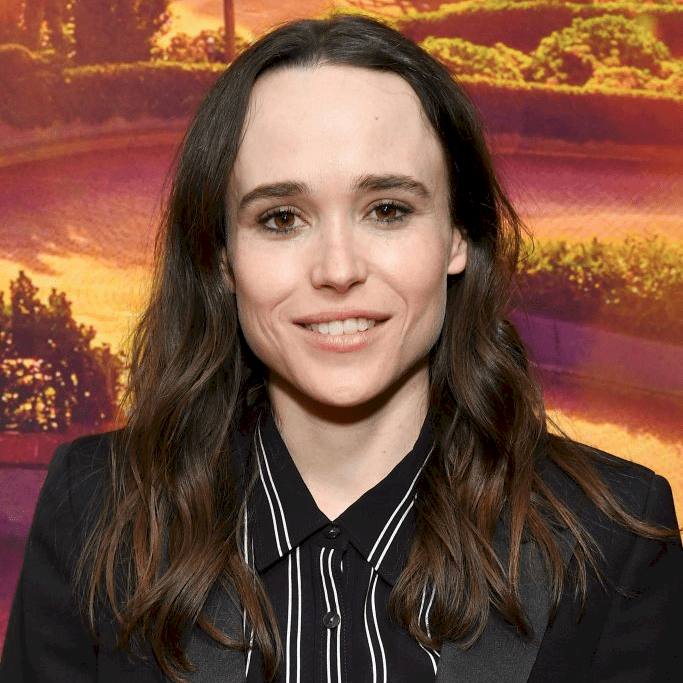 ---
Since coming out, the actress has been open about her gender identity and even married Emma Portner. Since Elliot announced that he is trans, he is a transgender man now in a transgender couple. But what does this transition mean for Page? And what does Hollywood think about Elliot Page? Let's find out!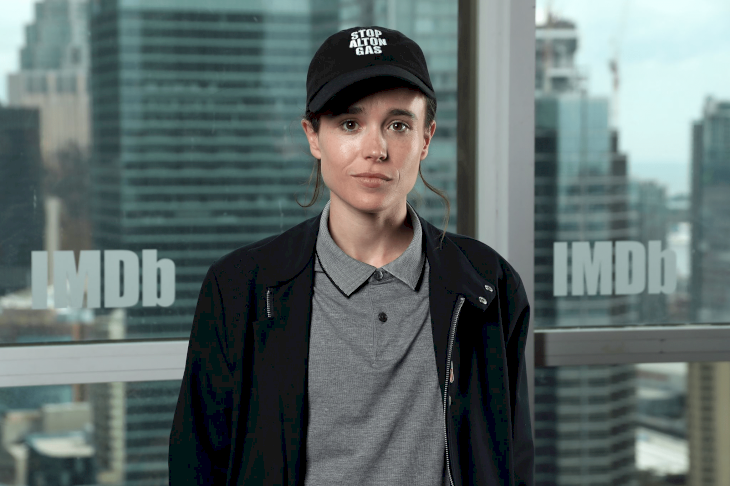 ---
BEFORE
Ellen Page grew up in Nova Scotia and landed her first-ever film role at the tender age of 10. Several small roles followed in what Page's family tried to make a normal childhood – until everything changed in 2005. When Page appeared in the revenge thriller Hard Candy, Hollywood took notice.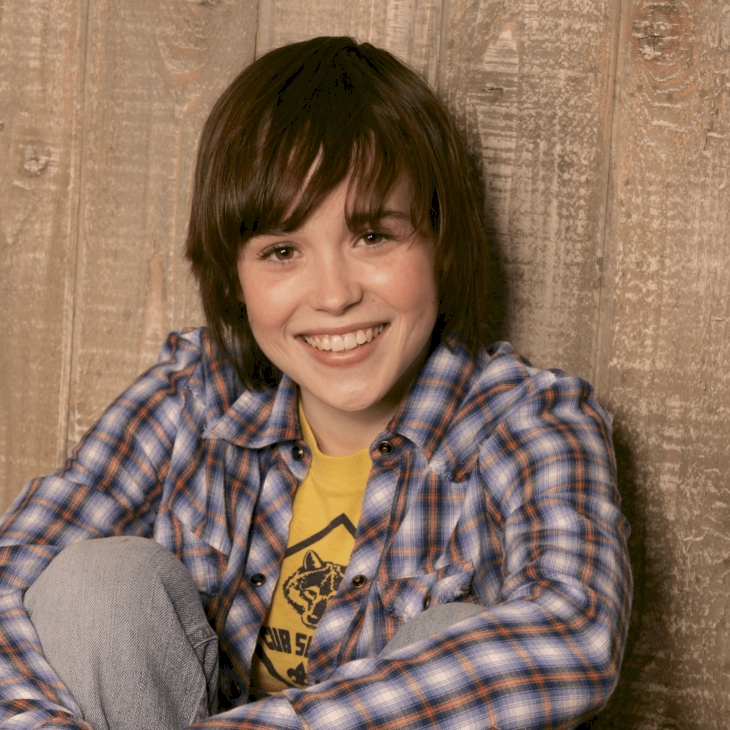 ---
Two years later, she was the face of Juno, a film that earned the actor her first Oscar nomination. But Juno also had other consequences. A year after the film's release, scores of 17-year-olds around the US were getting pregnant, in what Time Magazine dubbed 'The Juno Effect'. 
---
Feeling partly responsible and wholly uncomfortable, Page tried to disappear from Hollywood for a while. But when you're talented, that's a bit of a challenge, and the actor later went on to secure a few life-changing roles, from Inception to X-men, Ellen Page was everywhere.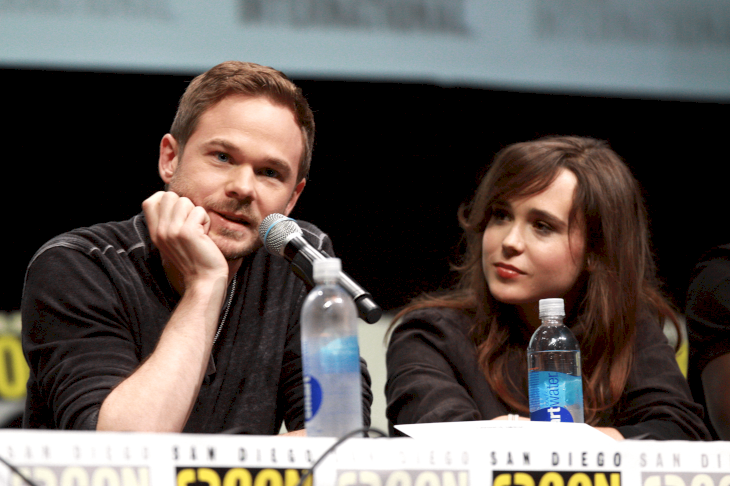 ---
THE FIRST STEP
In 2014, Page publicly came out as gay, during a speech at a human rights event. At the time, she said "I am tired of hiding and I am tired of lying by omission. I suffered for years because I was scared to be out… And I'm standing here today, with all of you, on the other side of all that pain."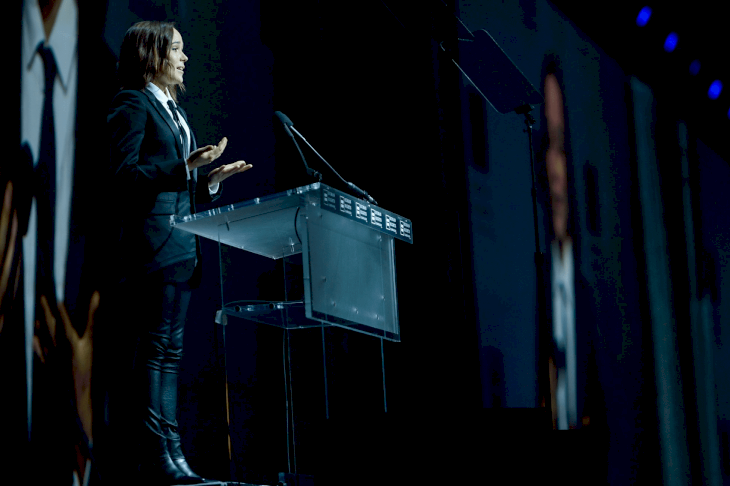 ---
And though she was on the other side of the pain, it didn't hurt any less. Early last year, Page recalled the struggles she faced when first coming to terms with her sexuality.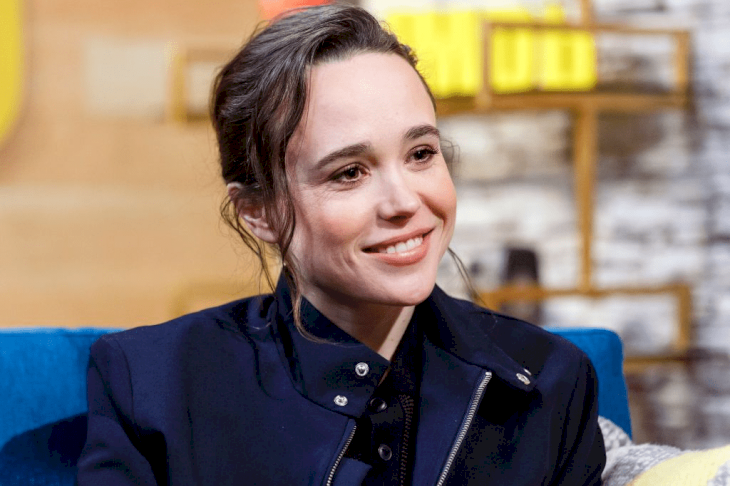 ---

"I was distinctly told, by people in the industry, when I started to become known: 'People cannot know you're gay,'" the actor admitted.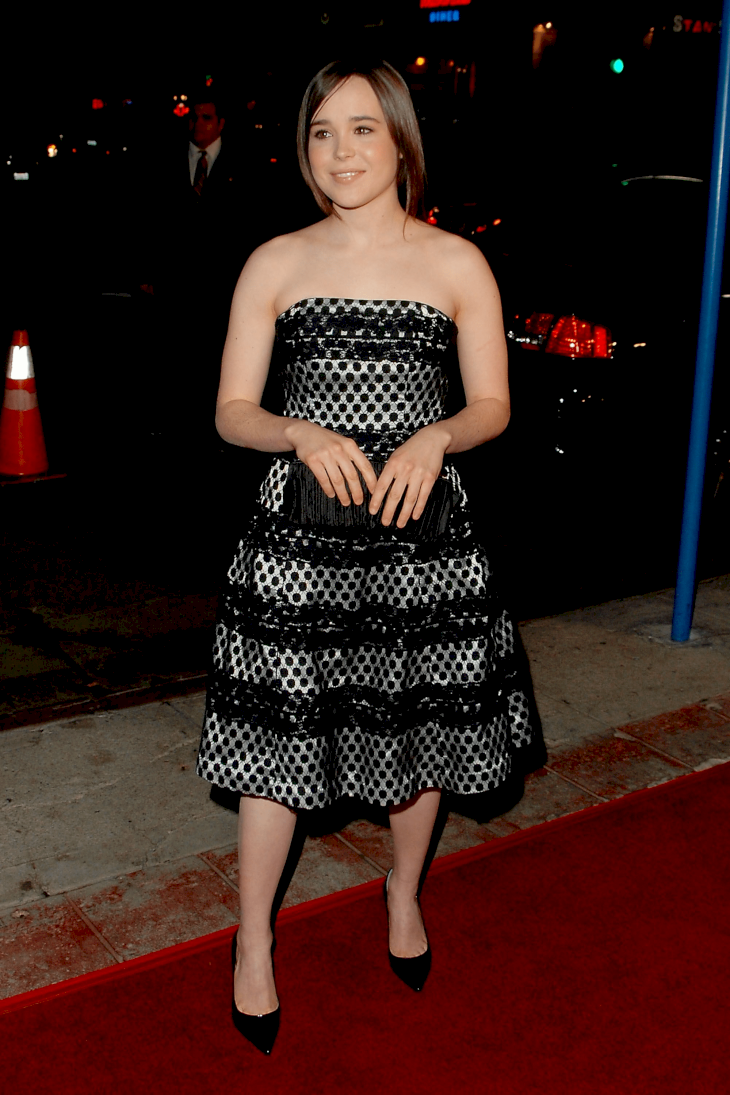 ---
And in order to keep up the charade, she had to be someone inauthentic, and hide her real self. For Page, this was soul-destroying. Not only did it mean being forced to maintain an image that wasn't real, but it meant conforming to various pressures – including what to wear and how to look.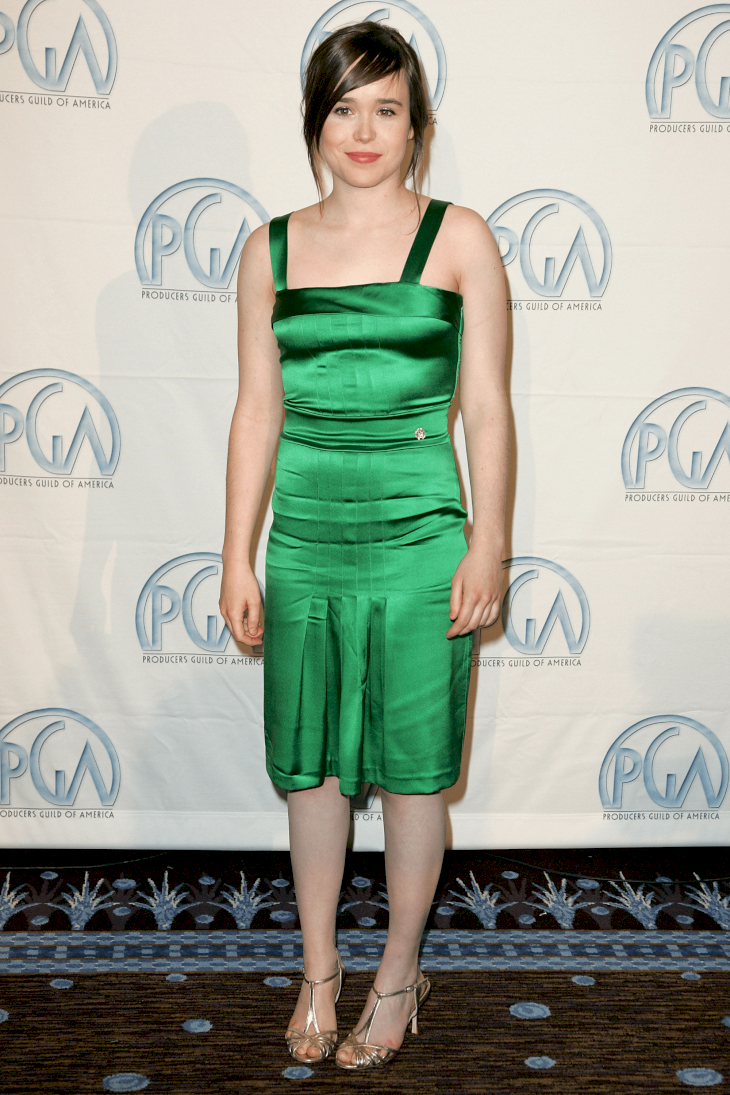 ---
The actor elaborated that she was even forced to wear dresses and heels in photoshoots. But there was also an upside to embracing her sexuality – and that was activism, and speaking up for those who didn't have her courage, or her platform. In an interview with The Guardian, the actor elaborated that 
---

"I have a responsibility to be out now, because I have these resources. I can access therapists and security and support." 
---
This came after her sexuality was openly discussed in the media – a horrific time for the young actor. She explained that she'd been too afraid to be seen with a woman before she was 27, and this made her very depressed and very anxious. 
---
Which is why Page jumped at every opportunity to activism. In 2015, she was involved in Gaycation, a Michael Moore documentary which uncovered the stigmas against homosexuality,  and highlighted the very real dangers faced by members of the LGBTQIA+ community. And it was an amazing experience. The actor explained, 
---
"Filming, I felt sadness and anger, but mixed with the most powerful inspiring moments of absolute joy, and gratitude, to be in the presence not only of activists but individuals who are brave because they are themselves every day."
---
THE DETRACTORS
Of course, just because Page was finding her way along her path, doesn't mean that she had support from every corner – there were still those who tried to break her down. She admits that "People are condescending. It's definitely affected how I've learned to express my opinion, though. I've become more direct in a way that's really positive."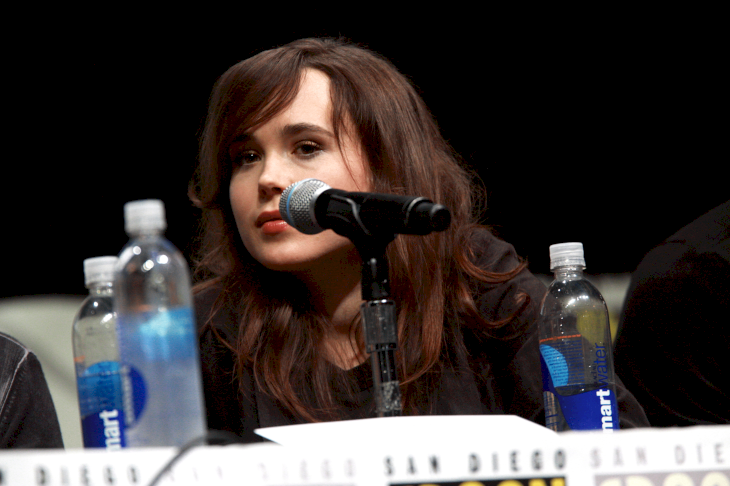 ---
And Page has opened up about her past in Hollywood, before she was out, when she felt close to breaking point. In 2017, she took to Facebook to report on the accident she'd experienced at work. When she was 18 and working on X-Men, director Brett Radner crudely commented on her sexuality, and basically outed Page, with vitriol and malice. 
---

"I was a young adult who had not yet come out to myself. I felt violated when this happened", she later admitted.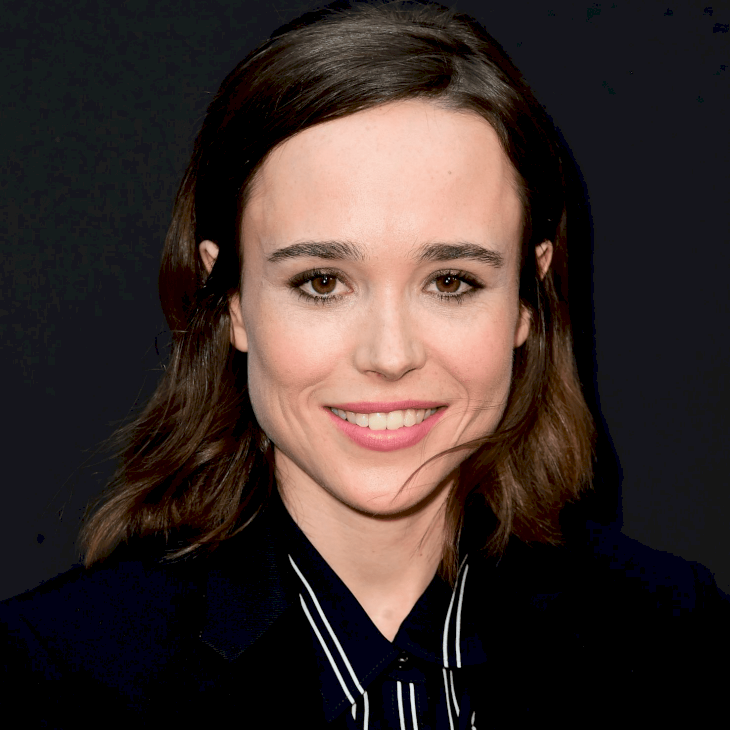 ---
Thankfully, she's learned to use the experience to bring about change and acceptance. Page explains, "It's disturbing. I'm learning to worry less about what people think, and not to be afraid to say the truth." 
---
And embracing her sexuality has literally changed Page's life. The actor can now say with confidence that "I will never let anyone put me in anything I feel uncomfortable in ever again. It doesn't happen quickly enough and it hasn't happened enough, particularly for the most marginalized in the community. But things have got better." In fact, Page has found several silver linings.
---
A LOT OF LOVE AND EPIC TRANSFORMATION
Despite being linked to various male and female partners over the years (including Alexander Skarsgård and Shailene Woodley), Page found love in the form of Emma Portner, a dancer and choreographer who the actor first spotted on Instagram. Later, they officially met on the set of The Umbrella Academy, when Portner was hired to choreograph a dance sequence.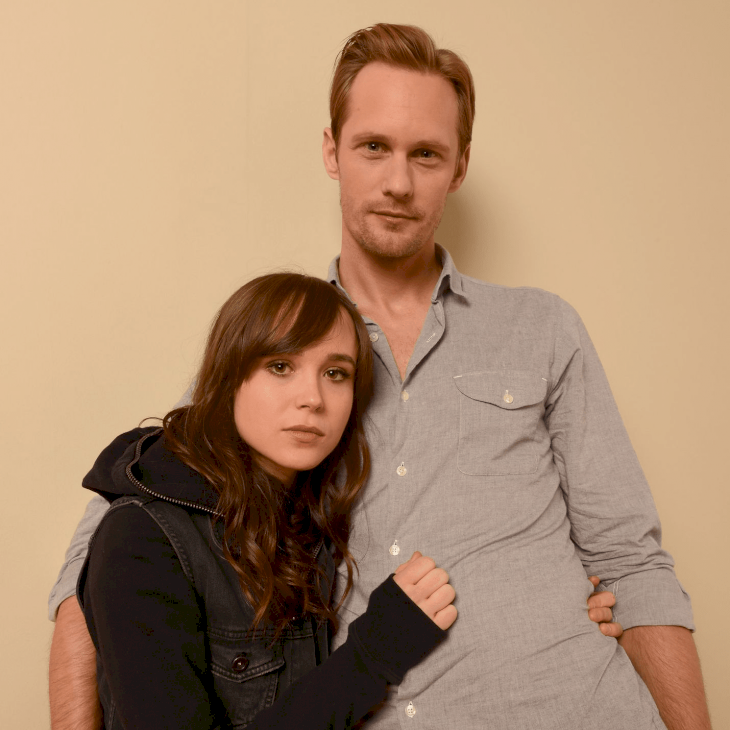 ---
And despite only being 26, Portner's resume is as impressive as Page's. Not only has she helped with choreography for Justin Bieber's world tours, but she is the youngest ever choreographer behind a West End production. But the best thing about her? She's gaga for Page. In an interview with People, Portner admitted that the attention she and her partner receive:
---

"Is quite crazy. But if anything, I'm happy for it. We try to hold hands in public. I try to join her at movie premieres. If we were a straight couple, I don't think we'd push it so much. But it's a chance for queerness to be out in the open," shared Portner.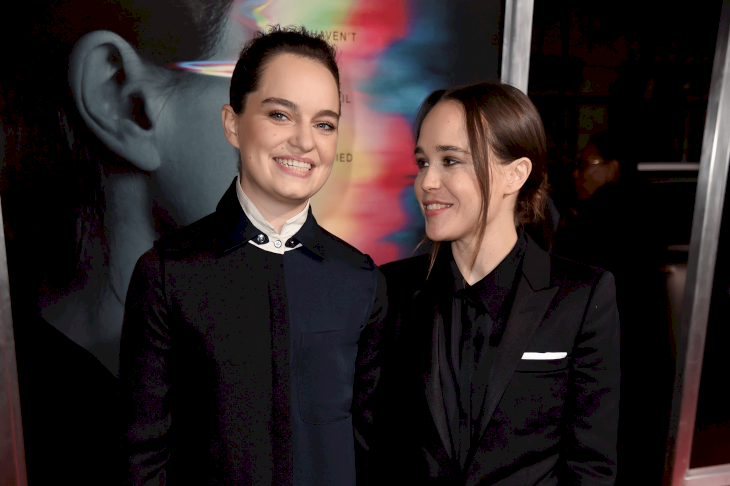 ---
The two married in a secret ceremony in early 2018, and it's been a total love fest since then. Their wedding announcement on Instagram was as low-key as their relationship, featuring a photo of just the couple's hands with the caption "Can't believe I get to call this extraordinary woman my wife". 
---
And that's not the only announcement that the actor has made shook the internet. Earlier this week, Ellen Page officially came out as Transgender, in a moving letter that chronicled his journey, as well as his new pronouns (him/they) and a new name – Elliot Page. The letter is an ode to honesty and a heartfelt declaration.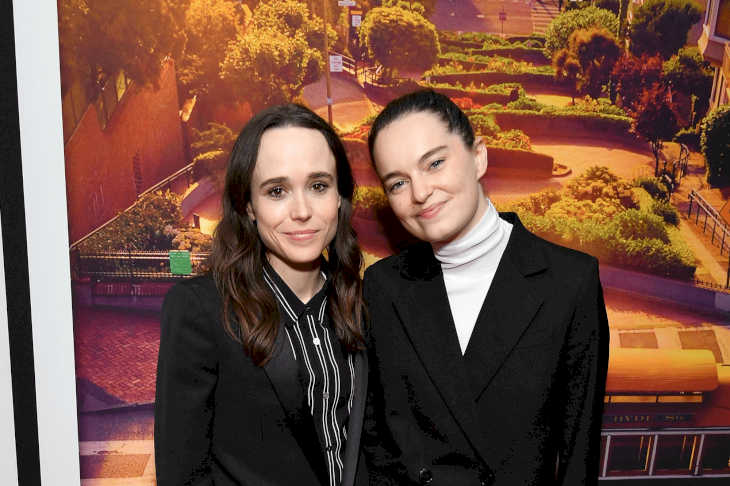 ---
But most impressively, it is a promise – that Page will be his authentic self, and that he will continue to work towards making the world a better and more accepting place for the LGBTQIA+ community. In the statement, Page explains, "I love that I am trans. And I love that I am queer." Interestingly, despite Page's previous experience, the responses to Elliot's transition have been overwhelmingly supportive.
---
A CHANGE IN THE INDUSTRY
Given that Page is an actor, his transition will affect his work – from the characters he will play in future, to how his name appears in the credits. Considering that Page is currently contracted for The Umbrella Academy, in which he plays a female character, the transition could have posed a problem with his career.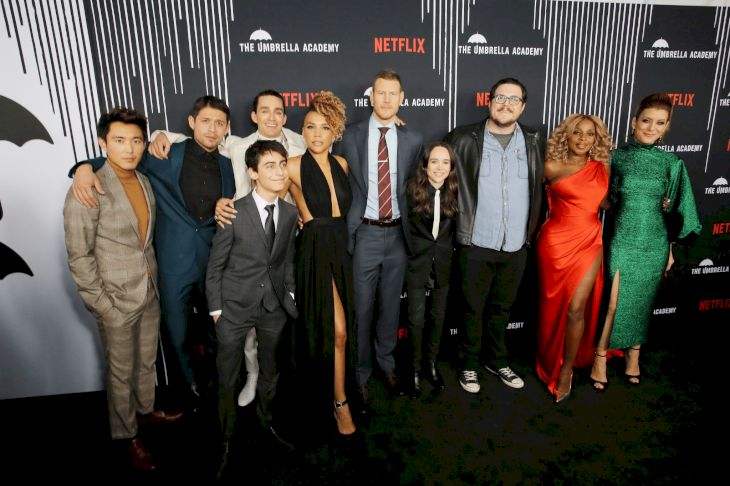 ---
However, Netflix has shown that they're not only accepting of the star, but encouraging! Apart from confirming that Elliot's role in the show is totally unjeopardized, the streaming giant also updated his name in past episode credits, and across their website and social media platforms.
Similarly, Wikipedia and IMDb, along with a host of other websites, have made the necessary changes to any pages related to Elliot. But it's not just the industry itself that is supporting the actor – many of his co-stars and colleagues have signaled that they are 100% team Elliot. 
---
Page's letter on Twitter has received thousands of replies, including from the official Umbrella Academy Twitter account, which commented 'So proud of our superhero!! WE LOVE YOU ELLIOT!!!' Netflix also weighed in, with a tweet reading "Can't wait to see you return in season 3!"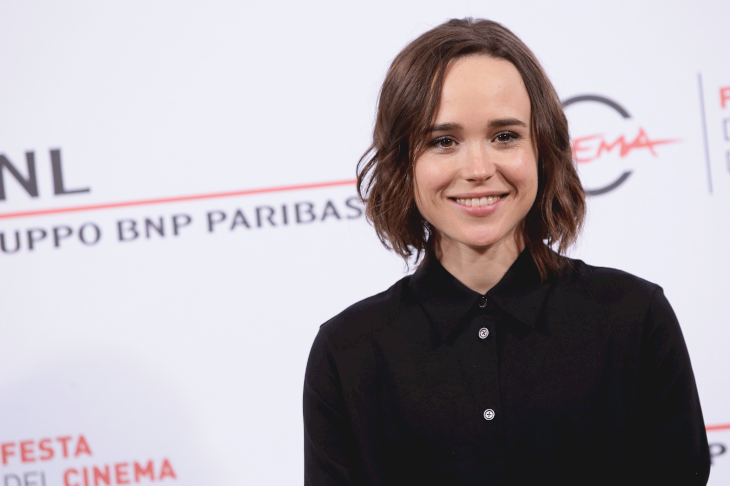 ---
This sentiment was also echoed by the series showrunner, Steve Blackman, who commented 'Proud of you, Elliot. Love you!!!' Our favorite industry reply, however, is from Martin Ireland, who plays Elliott's onscreen lover, and simply commented 'I love you Elliot!' 
---
In addition to his employers and colleagues supporting the actor's decision, the GLAAD organization has also shared their support. Their media liaison explaining that "Elliot Page has given us fantastic characters on-screen, and has been an outspoken advocate for all LGBTQ people. He will now be an inspiration to countless trans and non-binary people [...] We celebrate the remarkable Elliot Page today.' 
---
And they're not the only ones celebrating. From activists to fans and celebrities, it seems that everyone has responded to Elliot's news. Apart from being thanked for his bravery and receiving outpourings of love, the most impressive response has been with regards to the actor's newest role: he's a role model now. 
---
Charlotte Clymer, a transgender activist, explained it well, "Elliot Page is a being a leader and beacon of hope to countless trans and nonbinary people in this moment, and we are grateful for him."