2021 Horoscope for Virgo
2020 is finally coming to an end. The whirlwind of a year is over, 2021 is now entering your life and it has all the special cosmic ingredients waiting for you! Prepare yourself for the transformation that will be happening in your life and get ready to welcome the new year by knowing what's in store for you!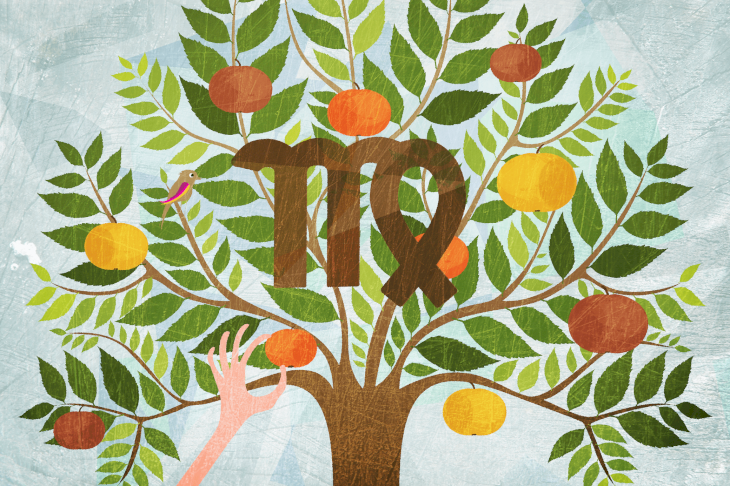 ---
THE MAIDEN
Those who are born from August 23 to September 22 belong to the earth sign, Virgo, which was historically represented by the goddess of wheat and agriculture. This association speaks to the deep-rooted presence of the Virgos in the material world. The sign is governed by Mercury which is the messenger planet of communications.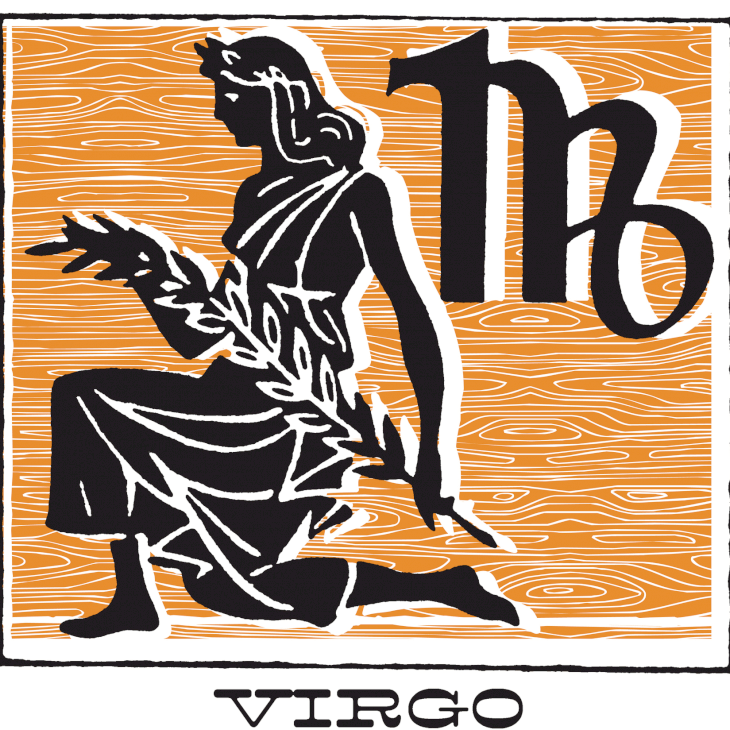 ---
VIRGO TRIVIA TIME!
Because Mercury is the ruling planet of Virgo, they are highly skilled at reading, writing, and other forms of communication. Virgo is the largest astrological sign in the zodiac. It means "virgin" in Latin and it also depicts fertility. Fertility, not just in the sense of childbearing, but it also means farming and good crops.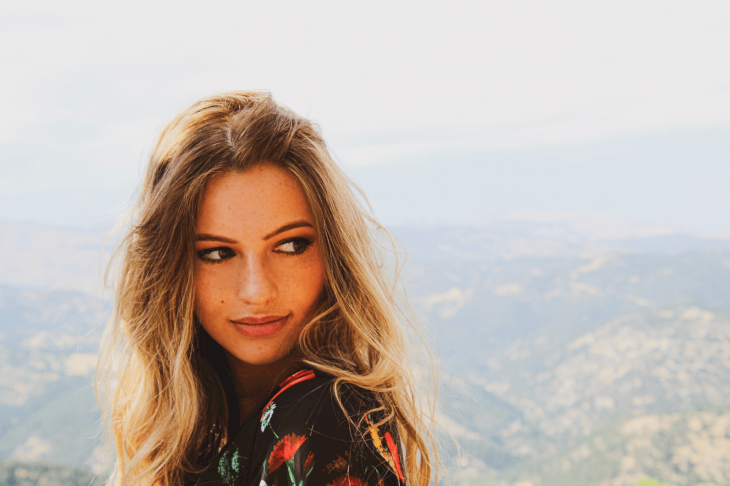 ---
POWERFUL PERSONALITIES
It is undeniable that Virgos carry powerful and extreme personalities. You're always called a perfectionist and you're known to be efficient because you focus on every detail. Your sign is also known for your advice and an unquenchable desire for love. As your symbol shows, you're also considered the purest sign.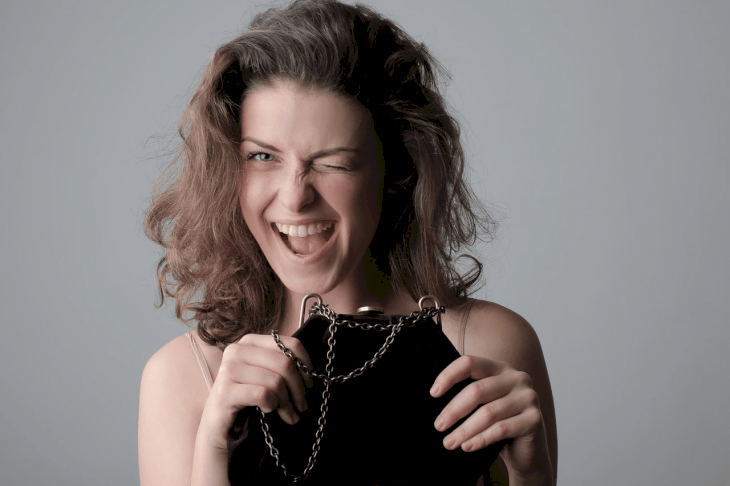 ---
WEAK SPOTS
Now, you must already know that with our strength come weaknesses. Your perfectionist side which may bring you a good response in work might be a little over the top sometimes. It will lead you to over-analyze situations and you will always hold a critical eye not only for yourself but also for others in your life.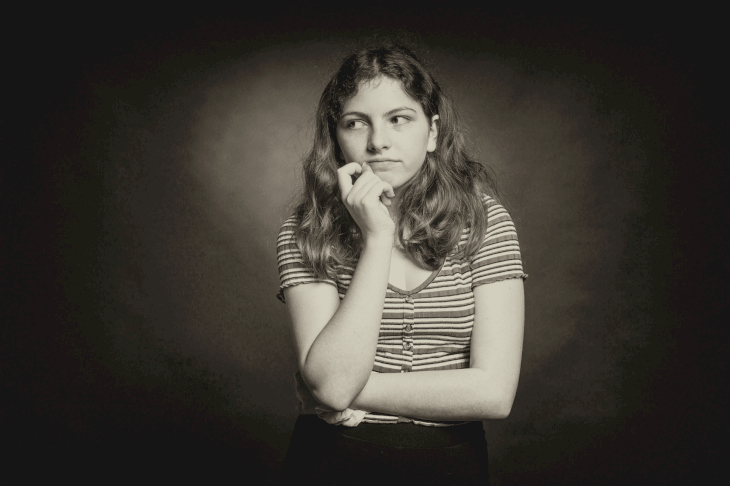 This will make you short-tempered and frustrated, so watch out for these tendencies. You will never do anything halfway, and that's good, but then, you should also remember that you are a human being as well, and you would need to rest. You always know what you want, and no one can change your mind, so turn down the stubbornness a bit.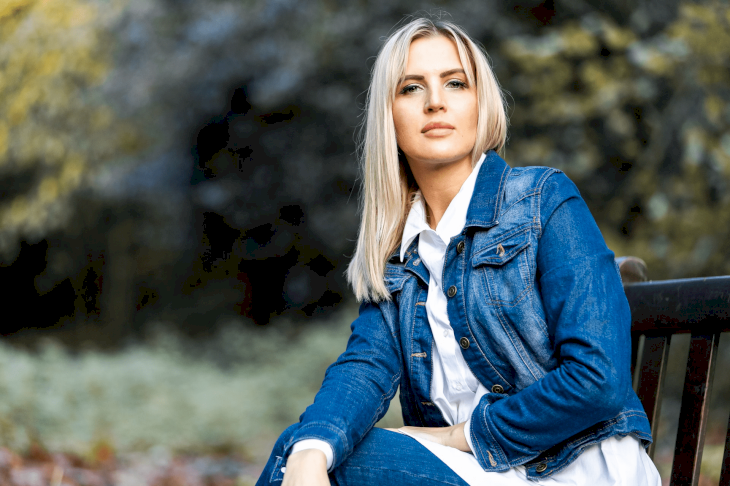 ---
VIRGO CELEBRITIES
Carriers of the Virgo sign are usually "exacting, thoughtful, and deeply introspective" and most of the time our favorite Virgo celebrities embody these traits. Blake Lively just turned 32 on August 25. Chris Pine who is a Hollywood dream guy turned 39 at the end of August. The fun Virgo will turn the big 5-0 on the 28th of August.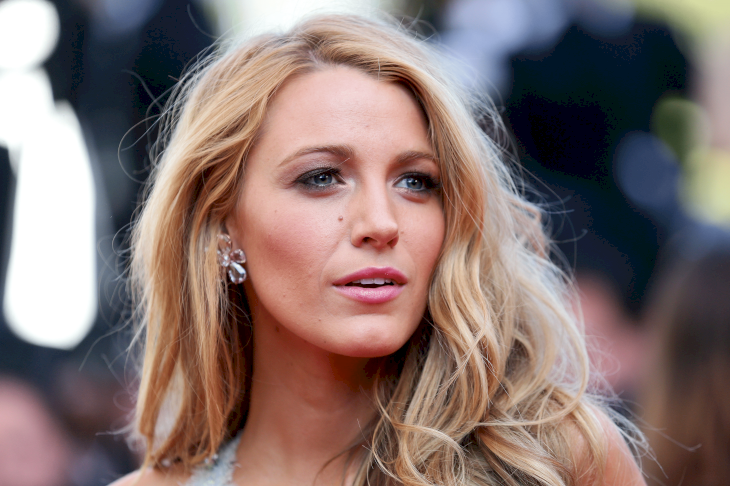 Canadian powerhouse Shania Twain has her birthday on August 28, Glee Star Lea Michele is also one of the Maidens. Other Virgo celebs are Richard Gere, Zendaya, Keanu Reeves, Beyonce, Michael Keaton, Idris Elba, Evan Rachel Wood, and Adam Sandler. Can you believe all of these stars are Virgos?!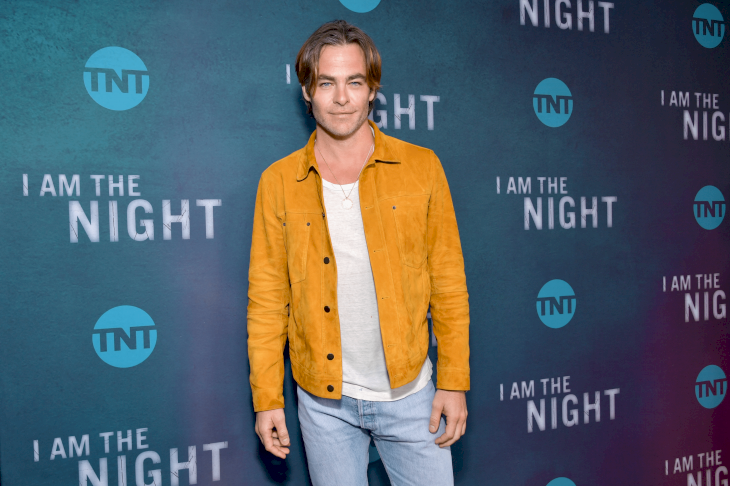 ---
AWARDS AND ATTRACTION
It's going to be a year full of romantic love for the Maidens! Though matters relating to this aspect may be rather ordinary and there won't be much drama, there would be rewarding moments that you will cherish forever. June, July, and December will be full of highs and lows so brace yourself and get ready.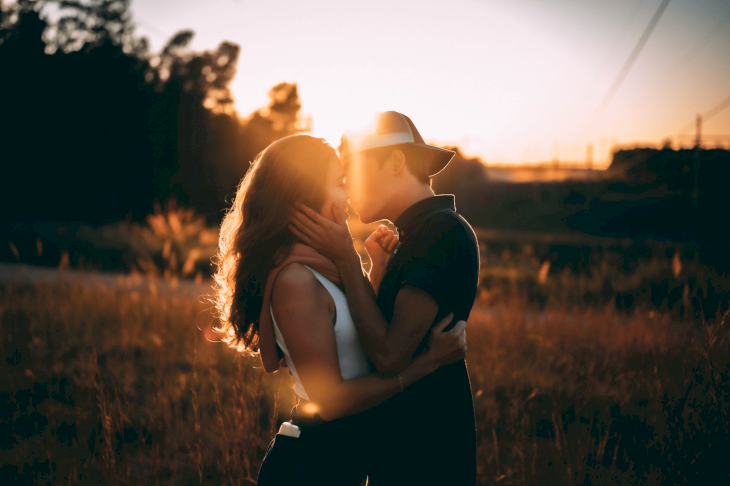 Those who already have their partners are advised to avoid fights with them since it will bring a negative impact on the relationship. Show attention to your partner and make them feel valued. In October and December, the attraction between the two of you will improve. 2021 is bringing you the luck to strengthen your relationship.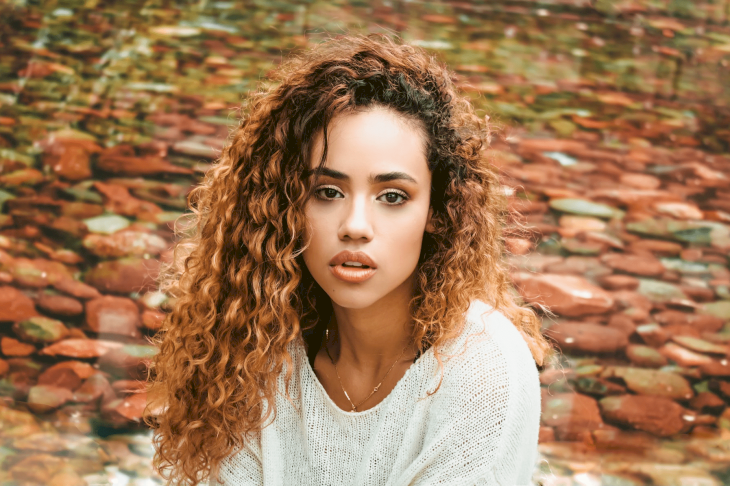 ---
MAY IS YOUR MONTH
In the love department, you will have the planet of surprise above you this year so unpredictable events and situations will happen in your relationship sector. Changes will certainly happen in the relationship sector and even those that still don't have a partner will find their match. New friendships and group involvements may take place.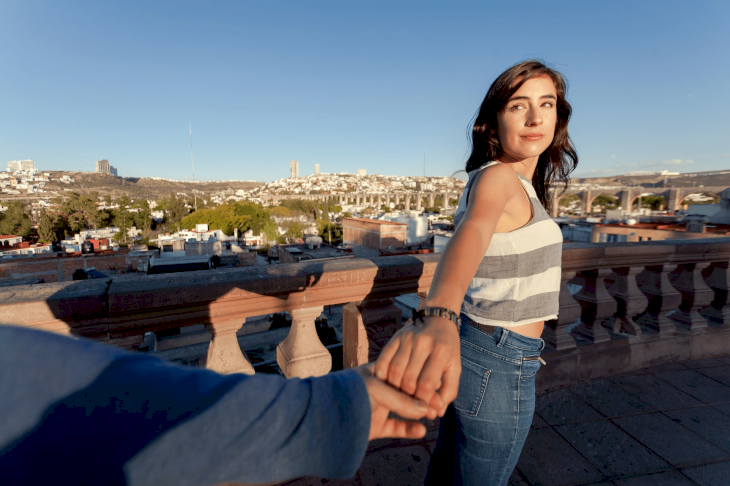 Be notified that many of you will form new romances and find the ones that will make your hearts beat fast starting from May. If you are looking for a potential partner, you must travel or go away from your normal locality, for they may be on the other side of the globe or in the next city. Just be open to this kind of love to bloom in your life.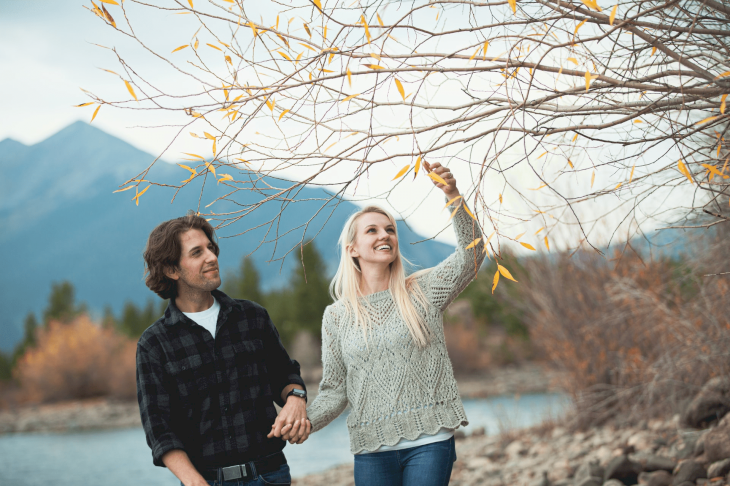 ---
FORM NEW FRIENDSHIPS
Uranus will make you want to form new acquaintances with people who are different from you. You will be surprised by the extent that you can take your social life to this year. You'll be meeting new people when you travel in April and August and you'll be happy to find them as people worth keeping all your life.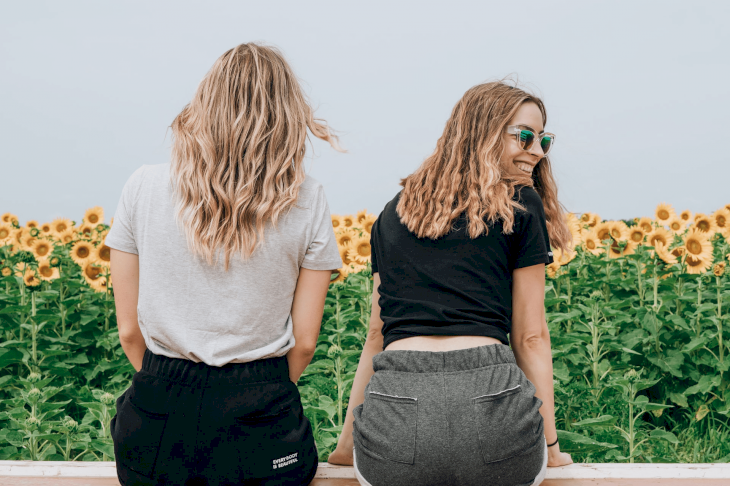 You will have a friend who will be moving away this year but it's not the time to be sad about it because they will still stay in touch with you. There will be some tension in your current friendship circle in February and July, but on the whole, you will be experiencing great friendships the whole year-round.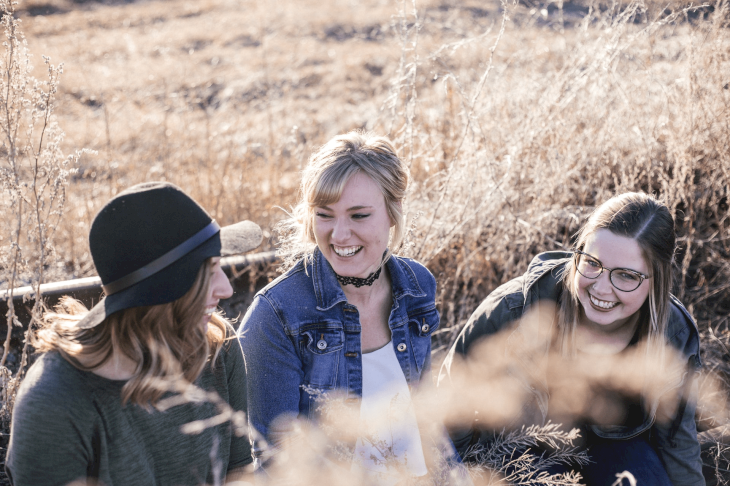 ---
AWAY FROM THE ARGUMENTS
The domestic life of Virgo natives is said to generate mixed outcomes this year. There will be times that the environment inside your house will be inflicted due to a clash that will take place between the members of the household. You must put yourself as the arbitrator and don't take part in the argument itself.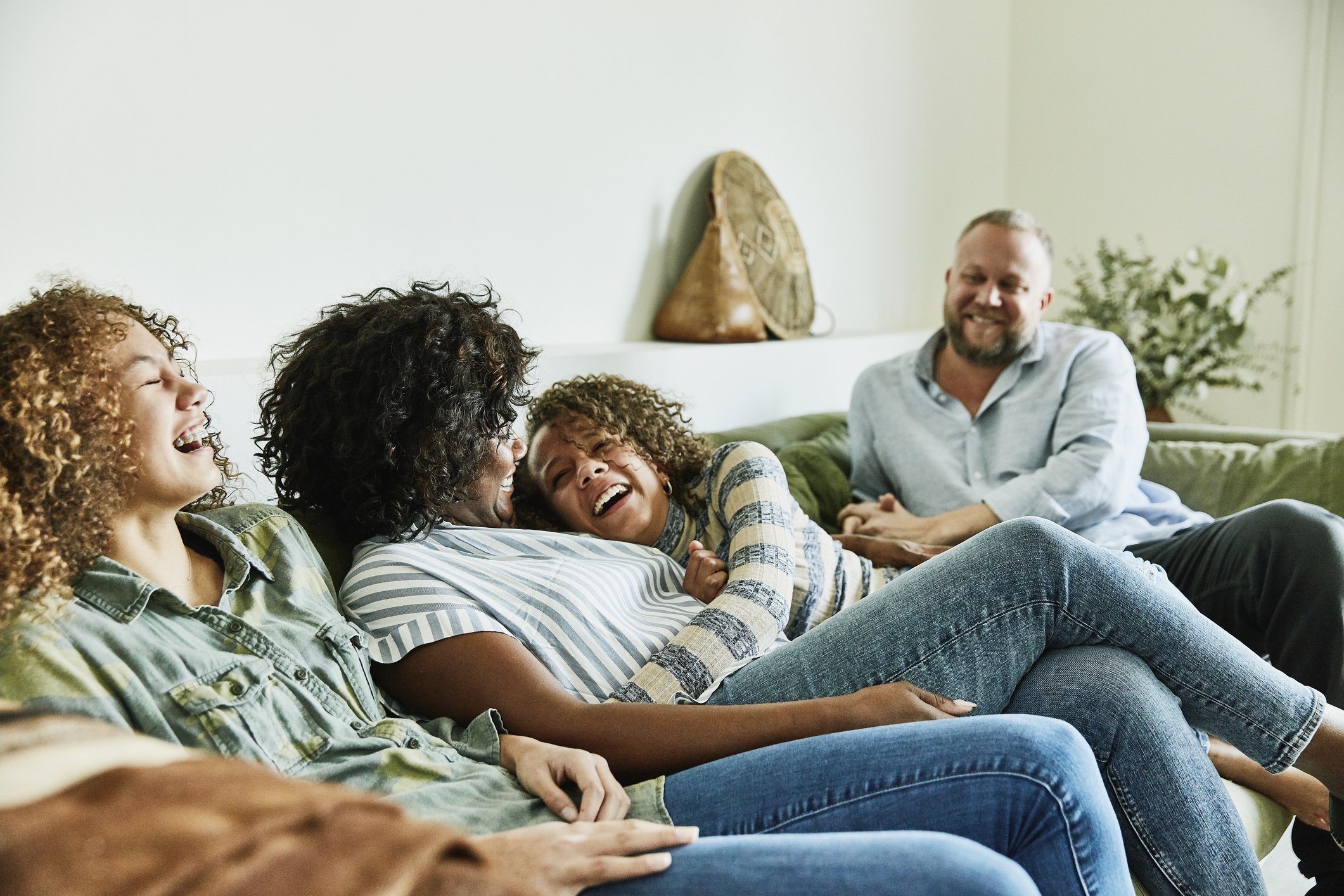 Some debates will also come to the forefront because of some ancestral property. You are also advised to limit your involvement in these issues. A new family member is on the cards so get ready to welcome a little one this year. January, February, May, June, and December will prove to be the luckiest months in your life this 2021.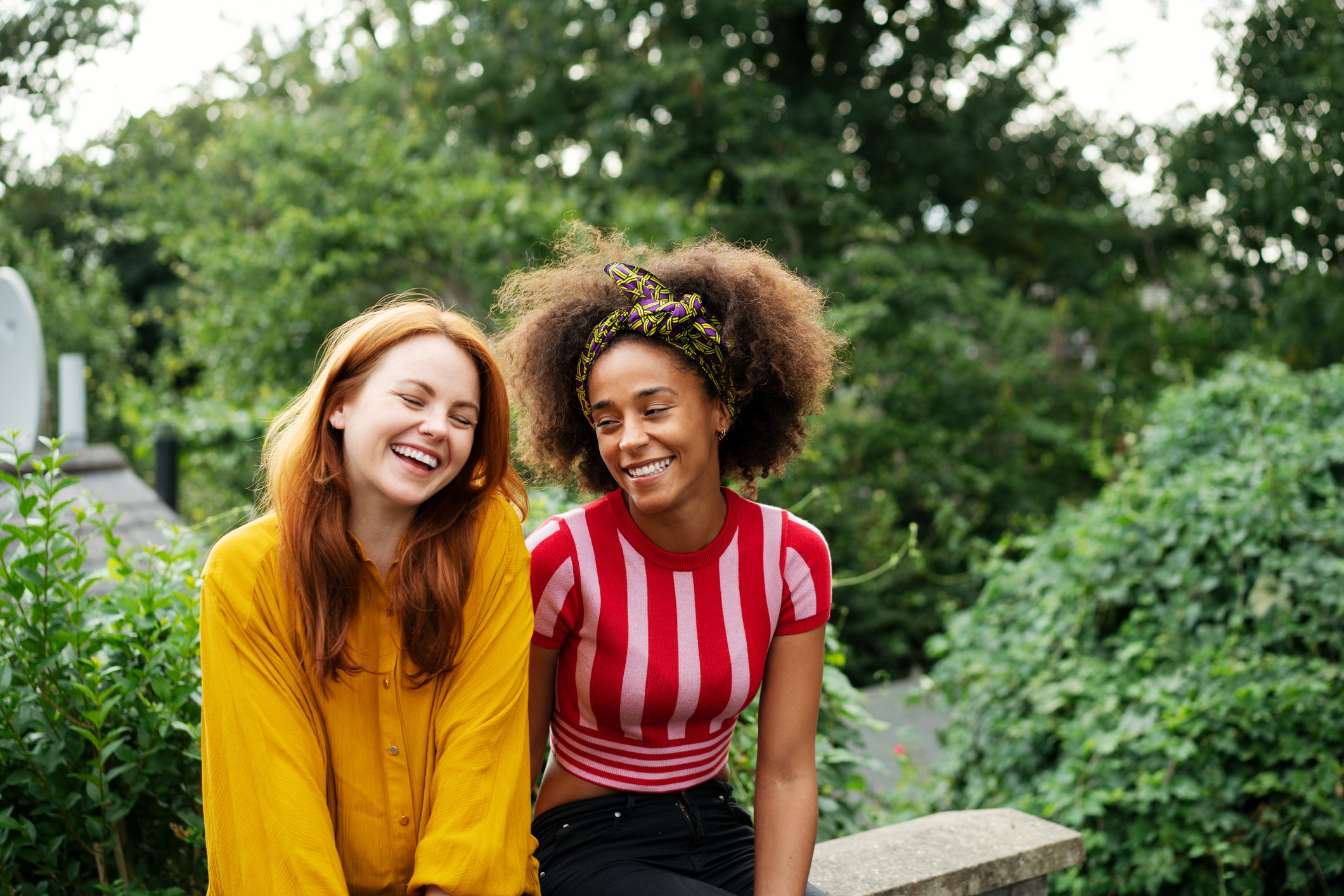 ---
LET THINGS GO THEIR WAY
It will be quite surprising for a sign that wants to be in control to let things go their own way this year in the professional aspect. You may consider working two jobs this year especially from the period between April and August. You will find additional enthusiasm for work and will be busiest from mid-August until late September.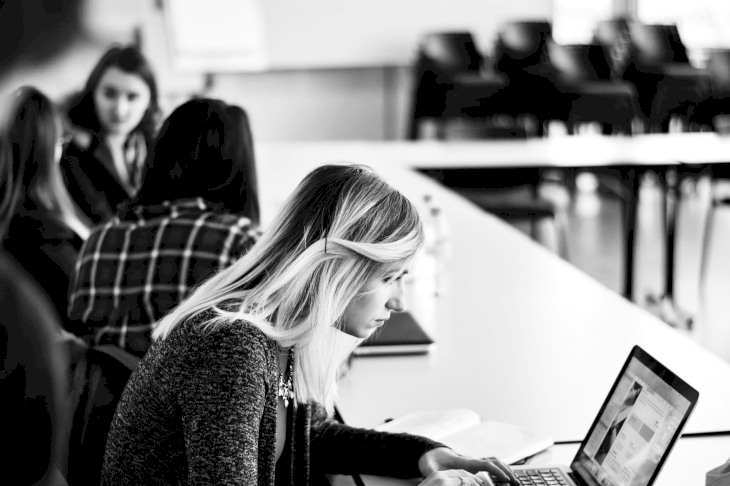 As you let things go with the flow, there may also be countless moments when you'll get stuck on different plans, so you might get discouraged. Just remember to not pay too much attention to details. Just go for practical ideas. Your best season is in the summer for that'll be the time when many of your projects can easily succeed.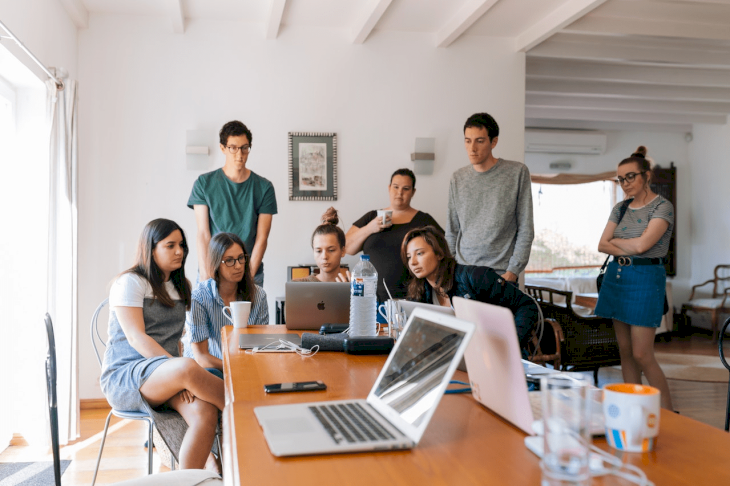 ---
MONEY MATTERS
Your money situation this year will be affected by Saturn in Capricorn so be wary of how you will spend. Say no to investments if you don't have the time to be involved in the process. Be more responsible with your finances and start to document your budget so that you will know where it's going.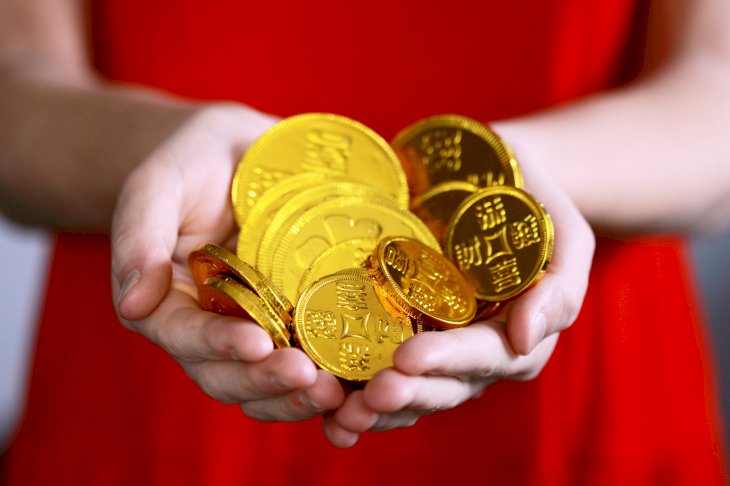 You must be patient since in May you will generate income and assets. It will, of course, come from hard work and perseverance. There may be also some loss because of scams or investments that can end up in failure. In July, you should pay attention because you will receive valuable advice from a close person regarding your expenditure.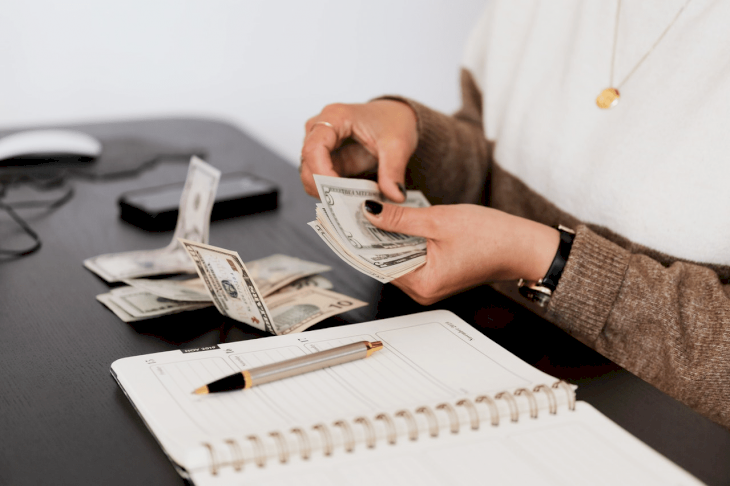 ---
DON'T LEAVE YOUR HEALTH TO CHANCE
This year, you must not miss the periodic check-ups and medical tests and don't overlook warning signs that might turn out to be symptoms. Be careful and eat healthily. Track your reactions to different food because you may have a sensitive abdomen and gastrointestinal tract. There may also be transient anxiety this year because of the nervous system.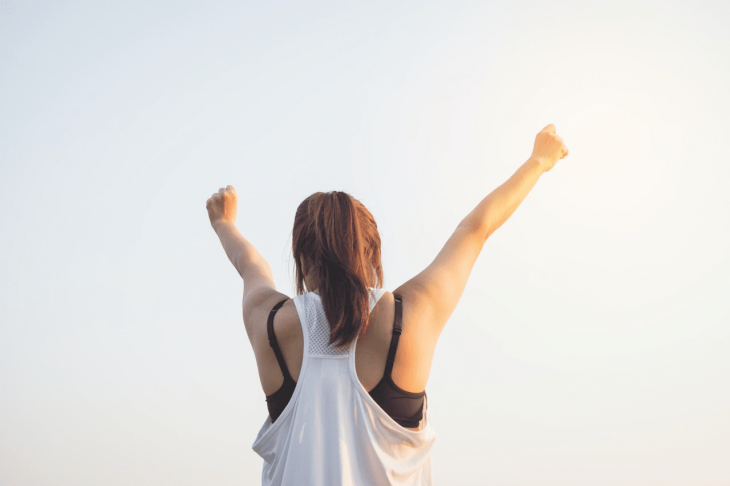 This year, you must, at all costs, avoid fast-food, industrially processed foods, overconsumption of meat, seasoned or spicy foods, fat sauces, and fried food in general. You have a high level of energy so you must include regular physical activities in your daily life to help burn calories faster. Protect your holistic health!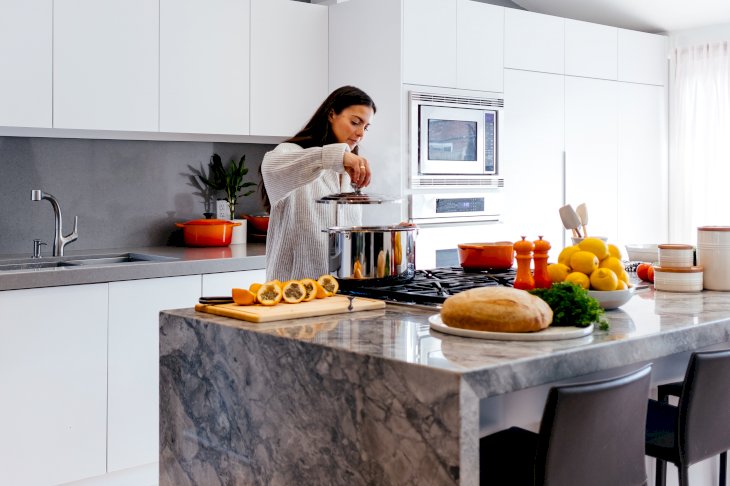 ---
BEST MATCH FOR VIRGO IN 2021
This 2021, it is important for you to know the most compatible sign because there is no room for toxic relationships in the 21st century anymore. Get ready to open your heart to Cancer, Taurus, ad Capricorn for they are definitely what you are looking for and they will be understanding of your perspectives.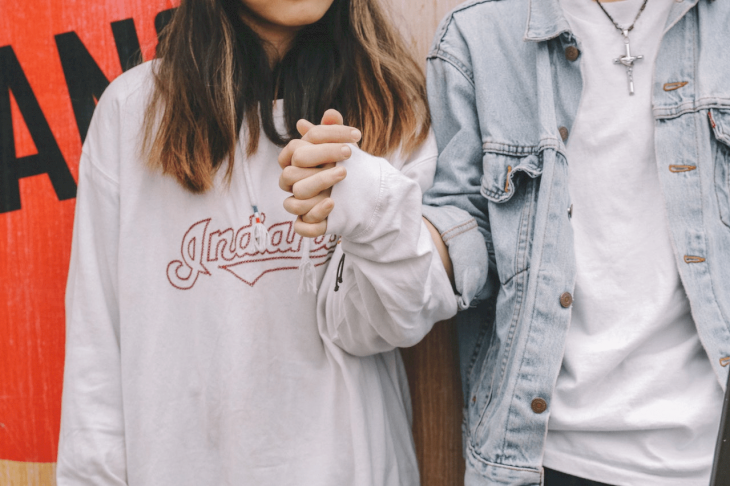 ---
LEAST IDEAL MATCH FOR VIRGO IN 2021
You should be wary of having relationships with people who are not that compatible with you because it will surely not end well. Get ready to run away from Gemini, Leo, and Sagittarius for they will make you feel that your efforts are worthless. They have different priorities, and you might not be a part of it.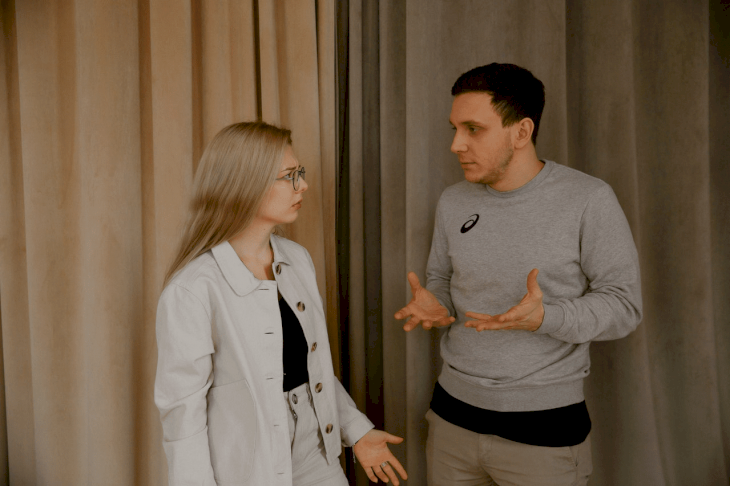 ---
VIRGO AND LEO
Buckle up, buttercup! This match may be a bit tricky if you're open to the idea of dating a Leo next year. The strong Lion may be too strong for you but you never know what could happen. The guy you've been crushing on at the office who has been the center of attention may get you on your toes. But if you make it work, it can be an amazing love story.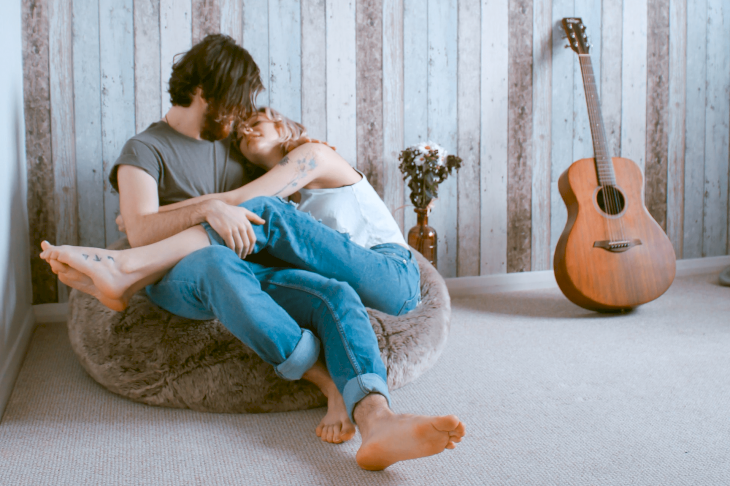 Try these tips if you dare! Be subtle and not too overbearing because our lions like to be the center of attention. Maybe give a short compliment or shoot a casual message their way and this might get you a conversation or even a date or two if the stars align. Just don't overthink! This will lead to a true romance for both of you.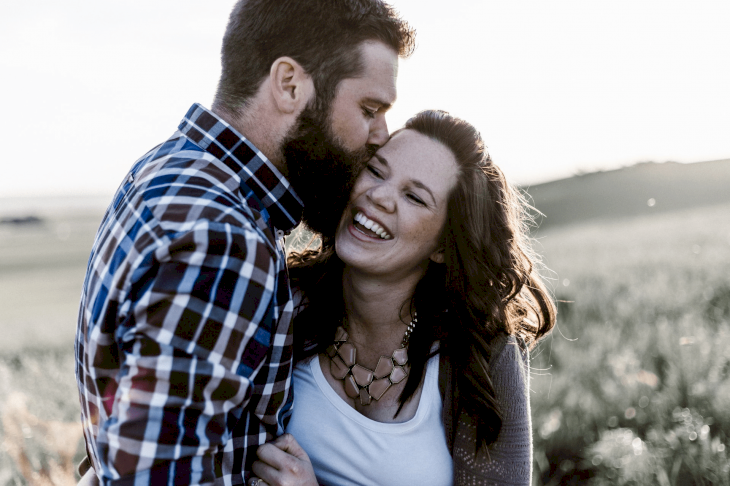 ---
VIRGO AND GEMINI
Your Gemini can get a bit chatty for your taste but hold your horses because they also make good conversationalists. 2021 may be the year you snag the Twins as you guys can make a good match! Your sensitivity and their mindfulness can be a great combo. With the right level of trust, this pair will last for a long time.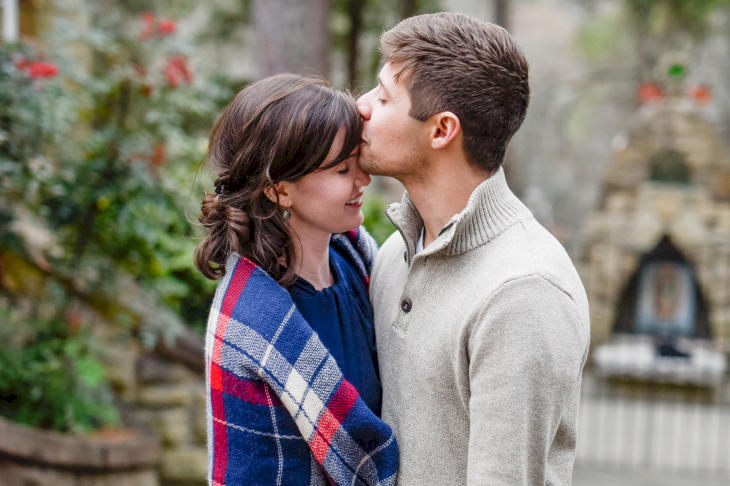 If you're already in a relationship, try to find a balance and not be too much for each other. Talking about it goes a long way in these relationships and it won't hurt to start a dialogue when things are not going well. We are rooting for these love combos and the next year will surely be a good time.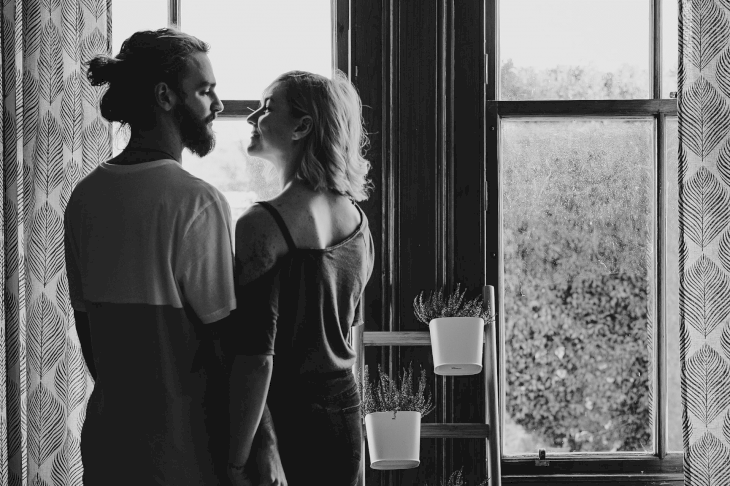 ---
VIRGO AND SAGITTARIUS
Your critical bossiness might do a couple of eye rolls towards the sags. They can be too much for you because of their adventurous spirit but you never know, a Sagittarius lover might actually bring out the best in you! If you're looking for a new adventure next year, this is the perfect match!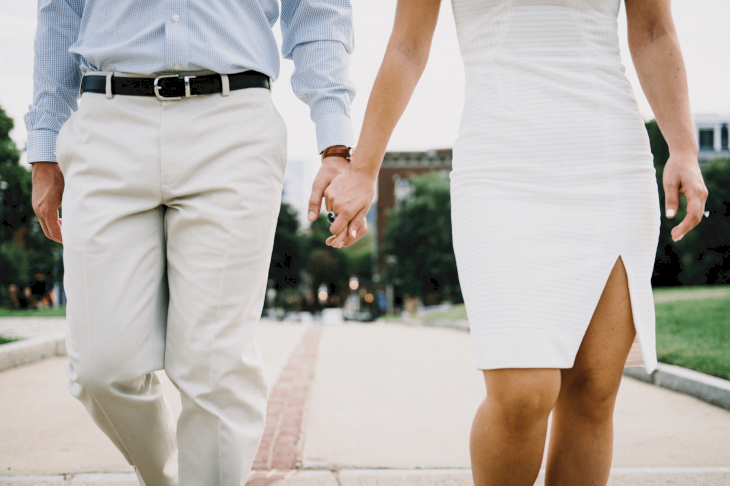 They will drag you out of bed and teach you to go with the flow may it be a vacay destination you've never been before or even as small as trying out a new coffee drink. If you feel the fates are pushing you to someone like this, then all we can say is go for it.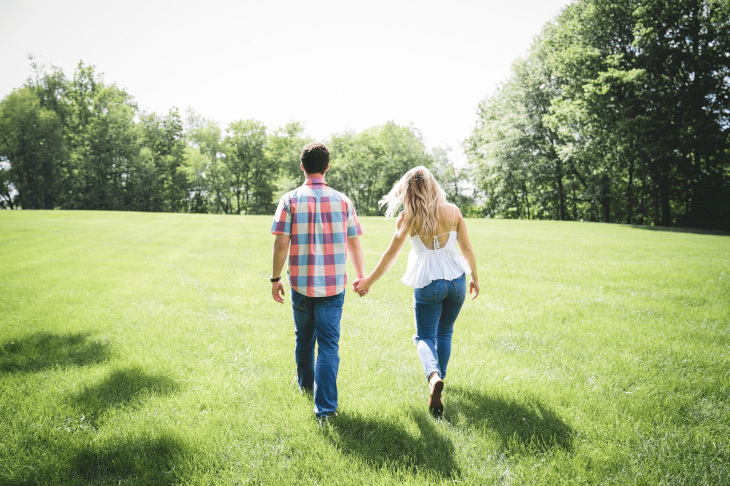 ---
VIRGO AND CAPRICORN
You two might be on the same boat in some ways because of your passion for your crafts. You will learn from each other as you guys have similar goals. What's a better partner than someone who has the same goals as you? This will help keep you motivated to achieve success and work through any issues that will arise.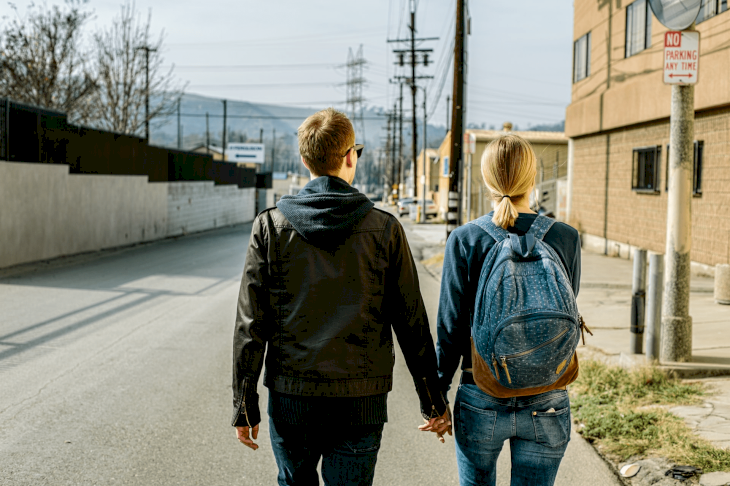 So if you're looking for someone who is as motivated as you are, then a Capricorn is your best bet. In the next year, you will have a comfortable relationship. So if someone you know is a Capri, try to make the first move, you never know what could happen! We think there is a great chance for some true love in this bond.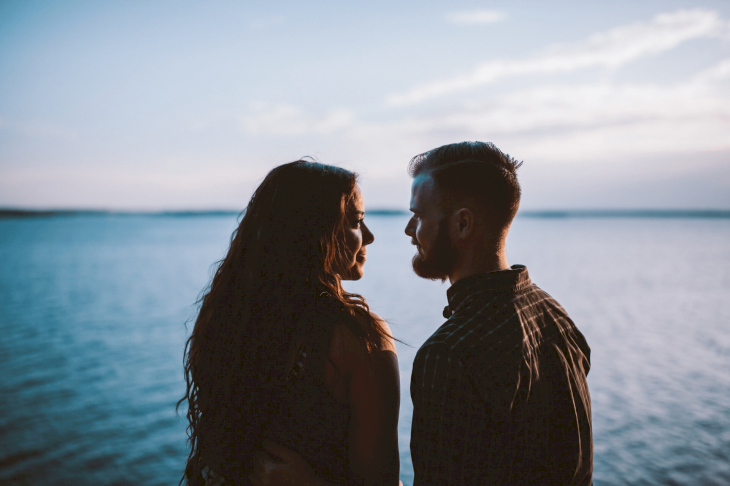 ---
VIRGO AND TAURUS
Dating a stable Taurus is like having a warm comfy jacket on a winter's night. If you're craving that kind of feeling, then find yourself a Taurus. They are reliable and devoted but can sometimes get a bit possessive. You may find him a bit jealous but it can also be fun if you guys know how to handle it!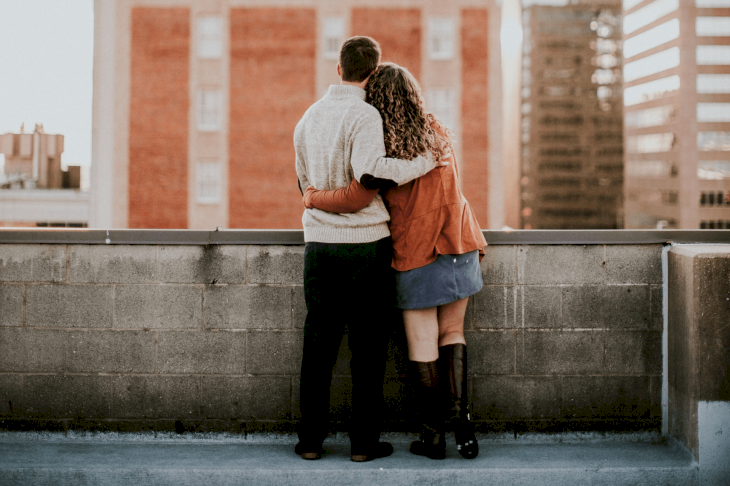 Make time for your guy because he loves small gestures. Maybe surprise him at his work with a cup of coffee or bring him to his favorite restaurants. For sure these little things will make your Taurus fall even harder for you! We know that this sign will always remember the small things you do so make sure to do them as much as possible!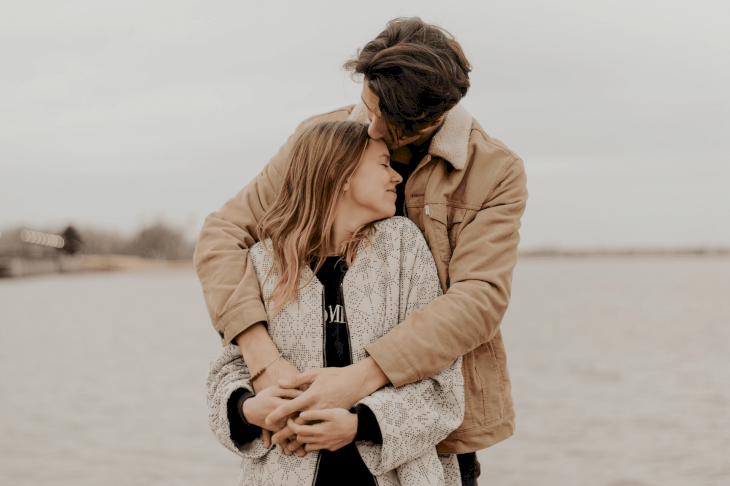 ---
VIRGO AND CANCER
This match has more in common than you know. Both are sensitive, passionate, and kind, even too kind for their own good. This builds up a good foundation for a strong relationship. For the next year, you'll spot these people when you see your similarities. Ask them out for a coffee or movie, you'll be like each other's best friends by the end of the night!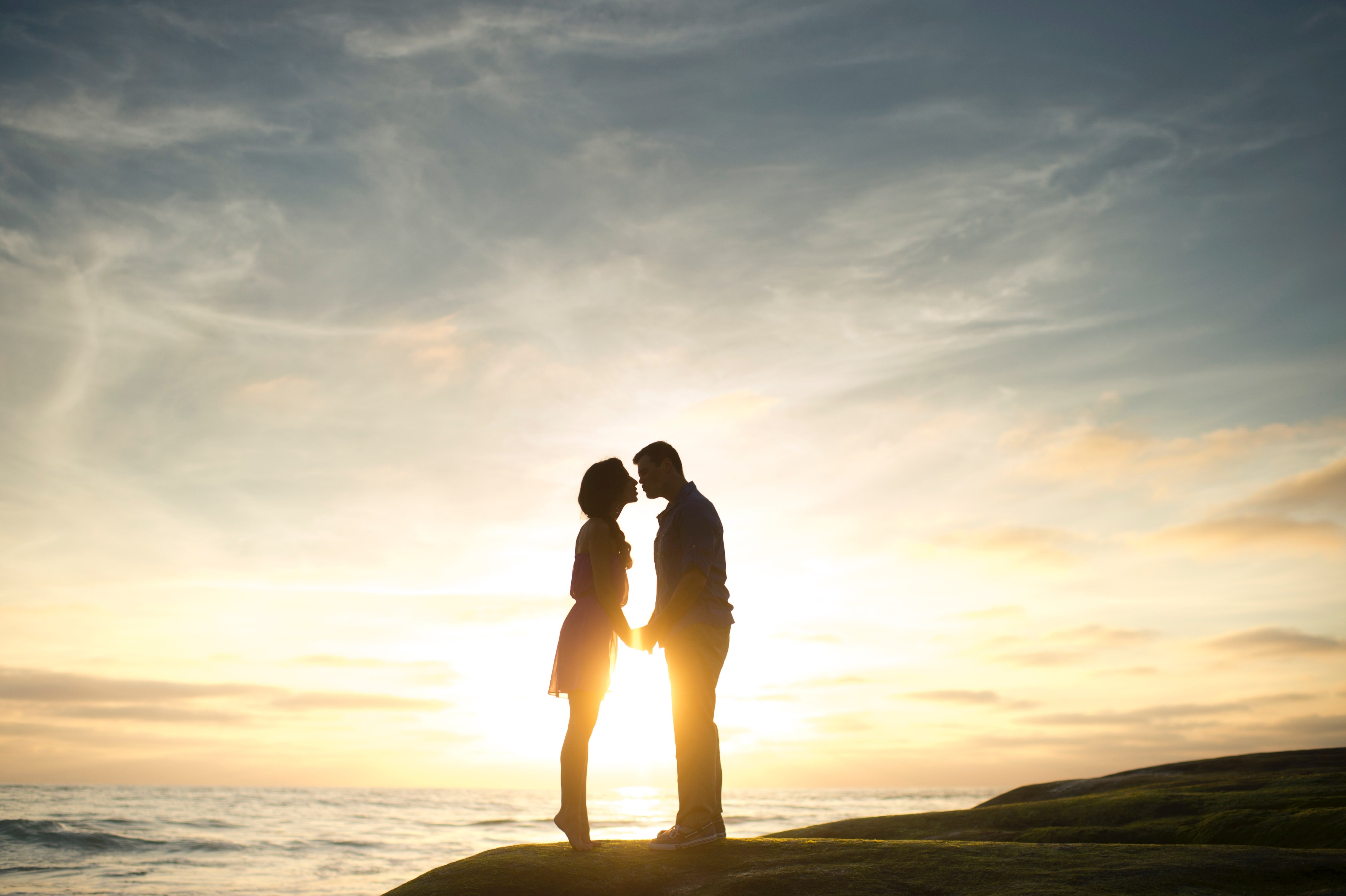 ---
VIRGO AND SCORPIO
Dark and brooding Scorpio is all about passion and excitement. You, our friend, are up for a roller coaster ride if you want to date a Scorpio. This can bring so much excitement for you guys in 2021. Your reliableness and their commitment make a great duo so save yourself a Scorpio! We know that with enough commitment, the connection will keep on growing for good.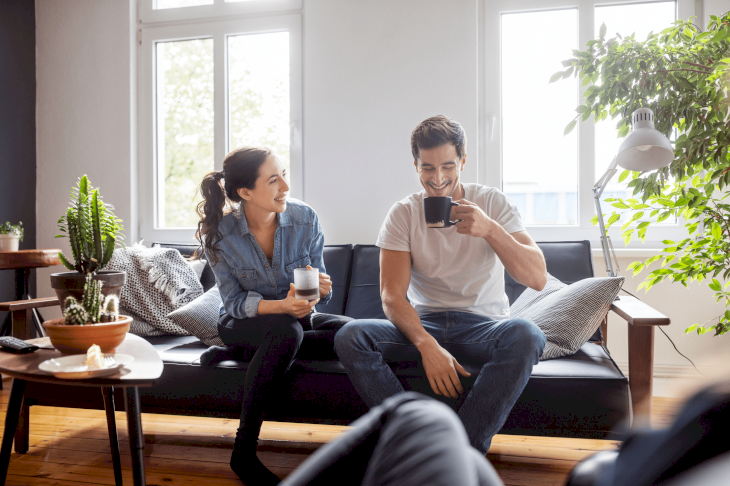 Romantic dinners and heart-to-heart conversations are what awaits you so make sure that you give a hundred percent because this may be the start of something amazing in your life!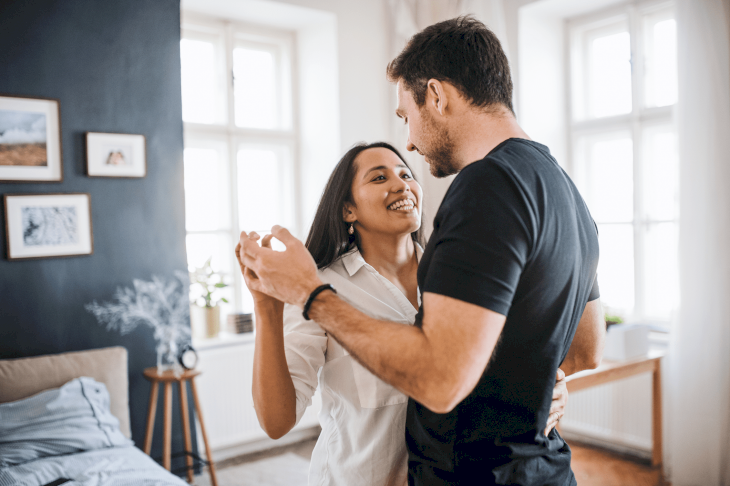 ---
VIRGO AND PISCES
The creativeness of a Pisces fits well with you especially when you get over-analytical. This works in balancing each other in times when you feel like you're overthinking too much. The fish can keep you calm and grounded without having to think of something else.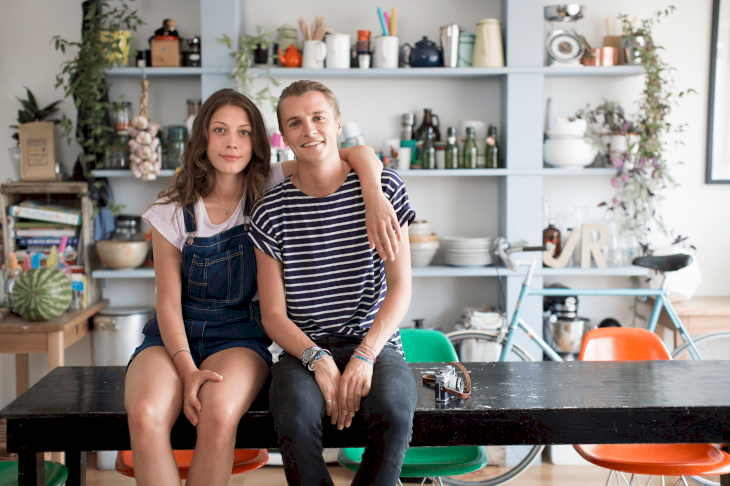 Next year, try dating a Pisces, their charming personality will definitely win you over, not to mention their gentle and compassionate manner. Trust their ways, you might find yourself doing more expressive things that can bring out the best in you!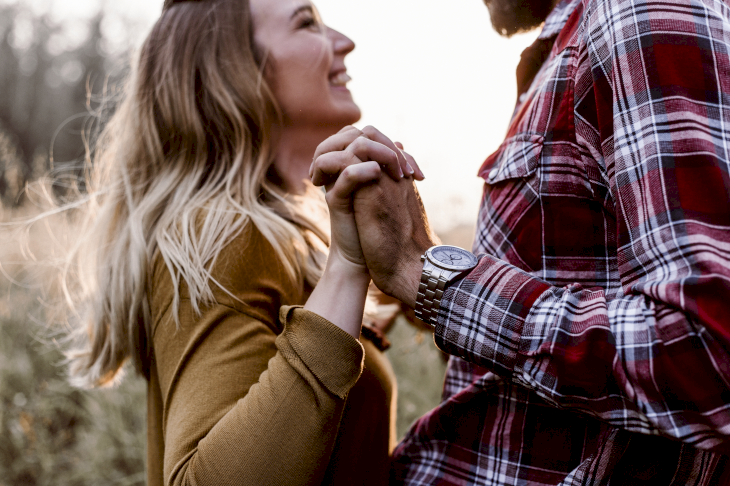 ---
VIRGO AND LIBRA
Oh no! Make way, the two overthinkers are here! Things might be a bit tricky with you two thinking all over the place when together but fret not. It's not that bad though since you both also know how to get out of it. If you are looking for a relationship with awesome conversations, date a Libra!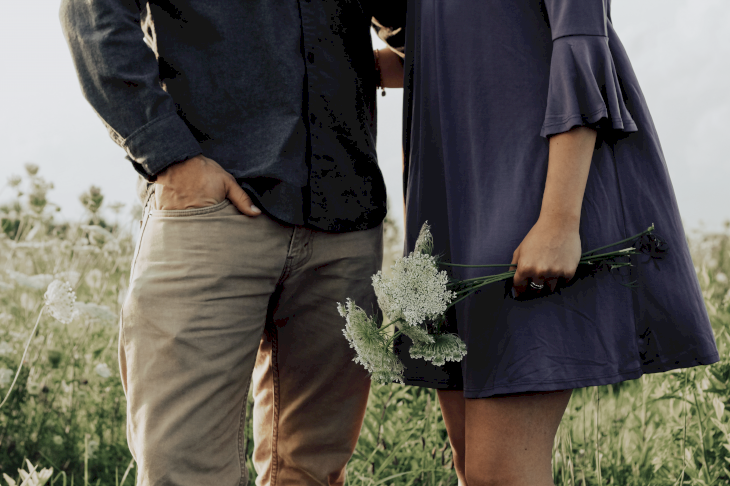 Late-night talks or sunrise meetings can be the thing that makes you wanna wake up in the morning especially with a partner like Libra. If you are looking for a relationship with awesome conversations, go for that guy!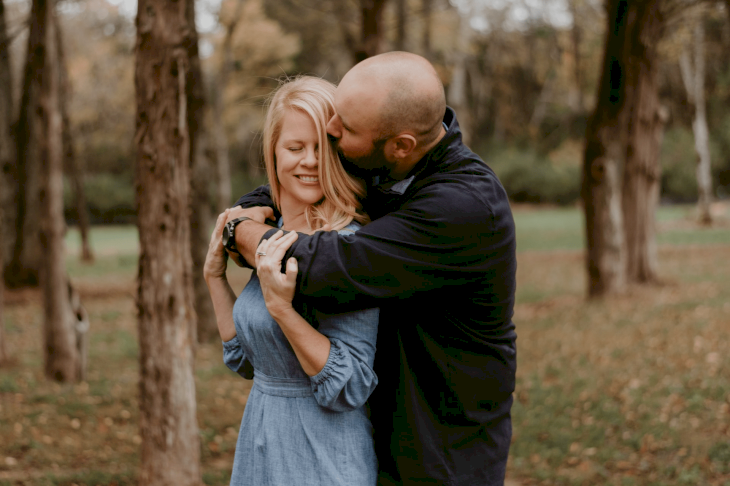 ---
VIRGO AND AQUARIUS
The social butterfly Aquarian might come-off as a bit eccentric but if you're into that type of guy then by all means. The year 2021 will bring you so much fun when you're with your man. You may find yourself making new friends and doing things you've never done before, you just need a little nudge!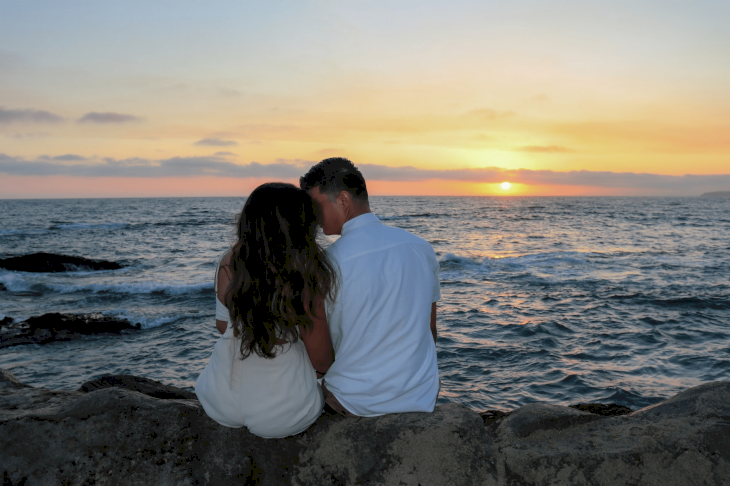 ---
VIRGO AND ARIES
Want a confident partner? Get to know an Aries, they are charming and they make very good leaders. If allowed, they will sweep you off your feet so be careful our dear because there can be some downsides as well. They can get irritable and impatient but that's where your kindness and calmness takes the reigns.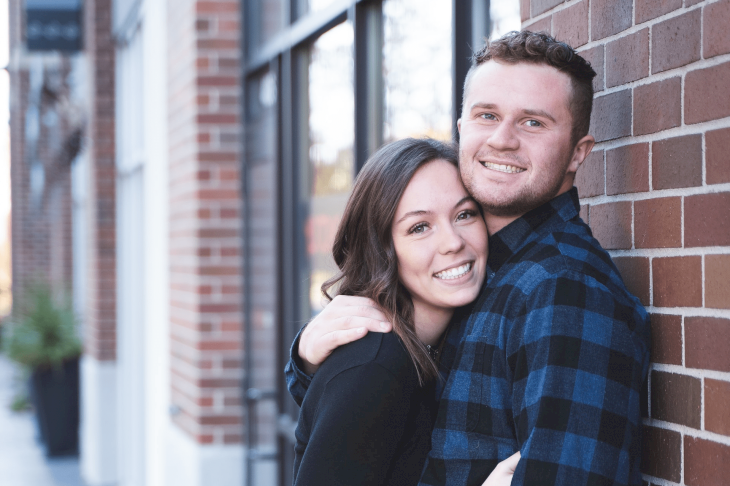 So take a step back and find that Mr. Aries lying about. We suggest that the best place to find him is at the leaders' table, making big decisions or managing a team. Well maybe if you look closer to your home you'd find one!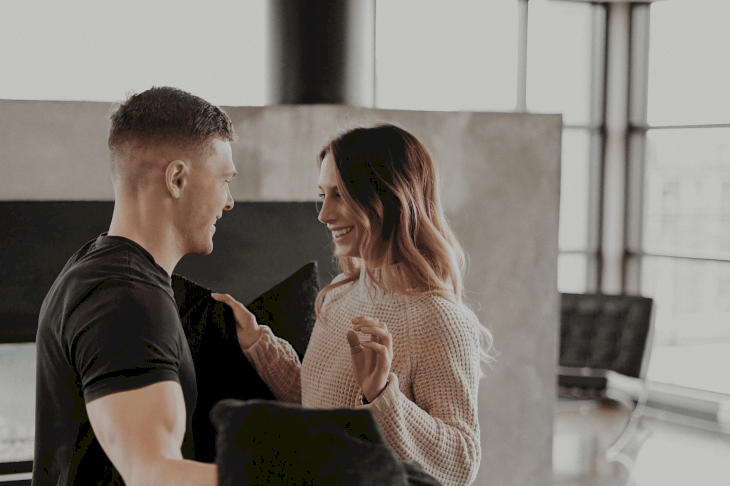 ---
VIRGO AND VIRGO
These two can butt heads all day long. It may feel like looking into a mirror when you are with another Virgo but it can also be familiar in an awesome way. Next year, you may find a lover that acts and feels like you but don't be too concerned.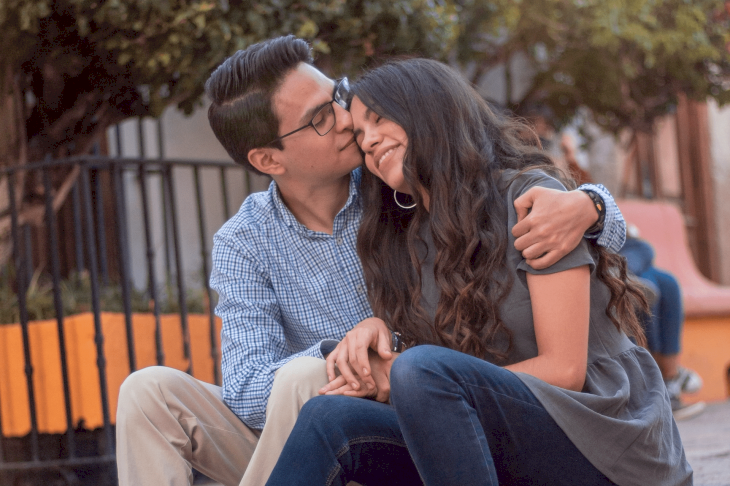 It's like having a best friend as your special someone and we mean some people would definitely go for that. So if you are one of those ladies, go for it! Find yourself a Virgo and fall in love in a soon to be an exciting year!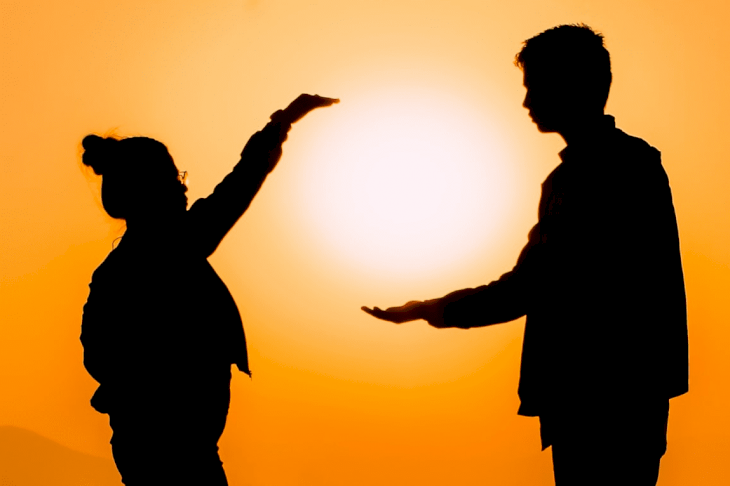 ---
WORK THAT BODY
We know for a fact that you're no slouch, dear Virgo. So let us ask you: Have you been exercising your body and mind well enough in 2020? Regardless of what your answer is, 2021 is your time to shine. Contrary to popular belief, Virgo's love for structure and stability, as well as your pursuit of perfectionism makes you perfect for mind games and sports.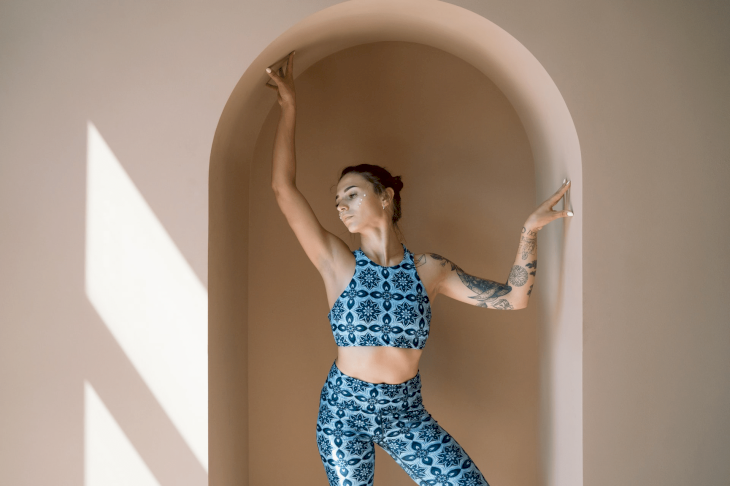 You can be a skilled tactician or a field general in sports like soccer. Your ability to organize and create will be perfect for coming up with the best workout routines for yourself. The gym is your playground. So don't let this new year go to waste, some physical activity will definitely do you some good this 2021.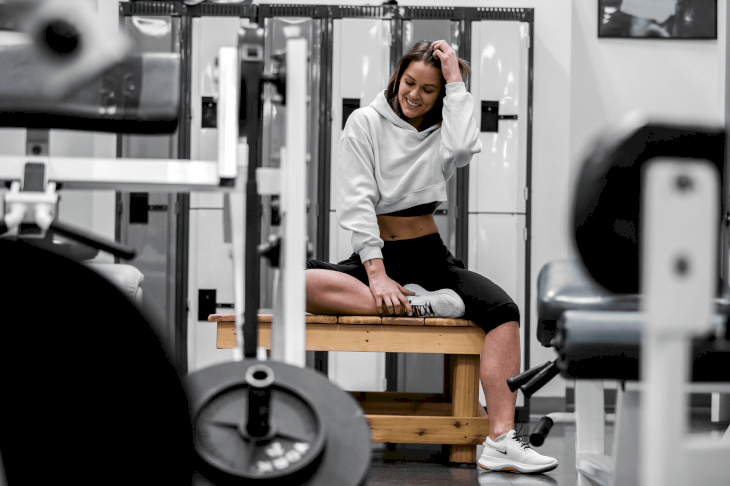 ---
POSSIBLE ENERGY ISSUES
The uncertainty of what 2021 could bring is something that's still affecting your energy. No matter how used you're to this new life that 2020 created, there's just something about next year that has affected your normally calm atmosphere. Virgo's aura normally manifests as blue.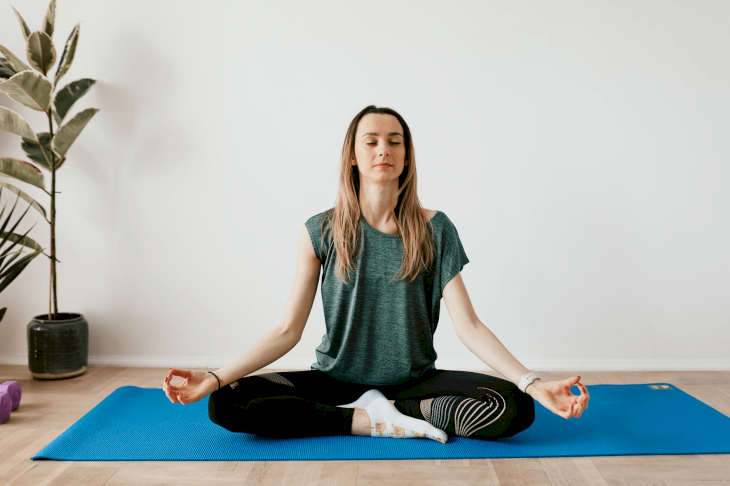 That's because they are logical, careful creatures that don't want any kind of drama. In 2021, you might have to let go a little because any negative energy could affect the great opportunities coming your way. Sometimes, trying to plan as you always do could do more harm. Go with the flow this time to heal replenish your energy.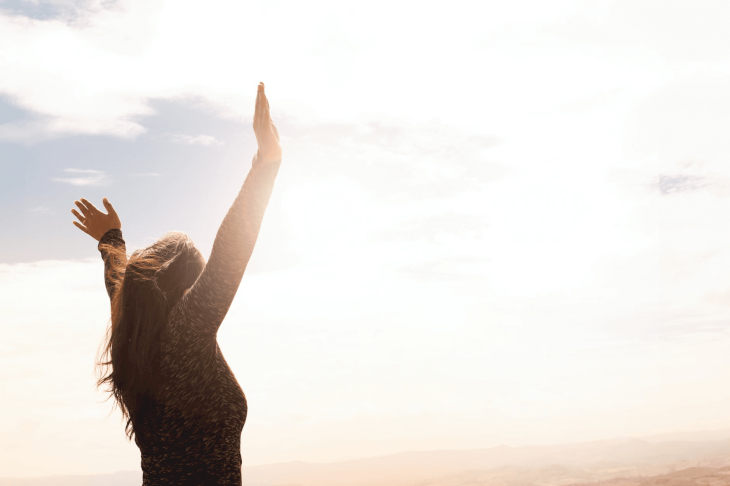 ---
DON'T FORGET YOUR MIND TOO
Being an earth sign, you are pragmatic and efficient. This means your mind is a very powerful tool, especially because you're a Virgo. You're amazing at solving problems so why not pick up some hobbies that allow you to? Crosswords, chess, and the countless mind-challenging activities are at your disposal.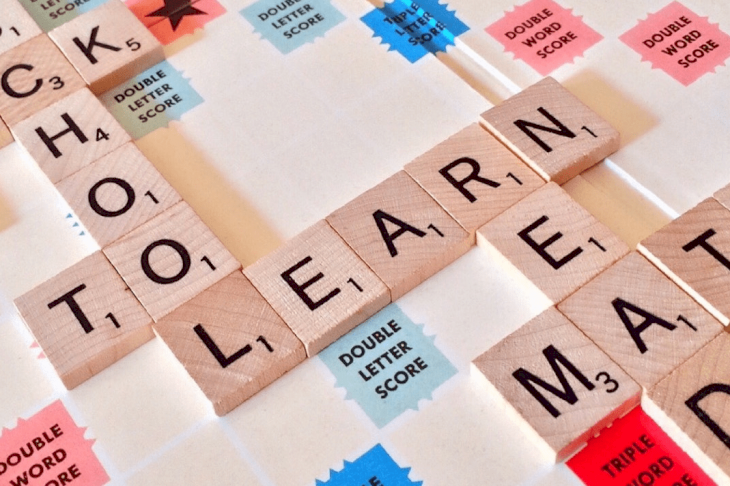 Your mind's power is your gift. Why not use that attentiveness to fuel your skill and develop prowess in new hobbies. Individual, skill-based ones like archery, or billiards are perfect for you. If that doesn't float your boat, then maybe taking up a hobby that allows you to express yourself and give your mind some peace, gardening for example, which might bode you well this upcoming year.
So there you have it Maidens, the summary of what 2021 has in store for you. It may bring some changes to your life. We can't wait for next year to start especially with these things going for you. So be patient and we wish you the best of luck for the next year! Are you excited for 2021? Let us know in the comments below! 
ⓘ The information in this article is not intended or implied to be a substitute for professional medical advice, diagnosis or treatment. All content, including text, and images contained on, or available through this ENG.AMOMAMA.COM is for general information purposes only. ENG.AMOMAMA.COM does not take responsibility for any action taken as a result of reading this article. Before undertaking any course of treatment please consult with your healthcare provider.