Worldwide Famous Conjoined Twins Opened Up About Their Love Life
Brittany and Abby Hensel are Siamese twins who have been exposed to the public life since childhood because they are girls who have survived the fact that they have to share the same body and several of their organs. Here we will tell you a little bit more about their interesting stories.
Two minds, one body
They are two different thinking human beings, with different personalities, because they have different heads. These girls were born in 1990, in Minnesota, United States, and are part of a rare case of twins who appear in one in a million ratio. Doctors warned parents that they might not survive not even 24 hours.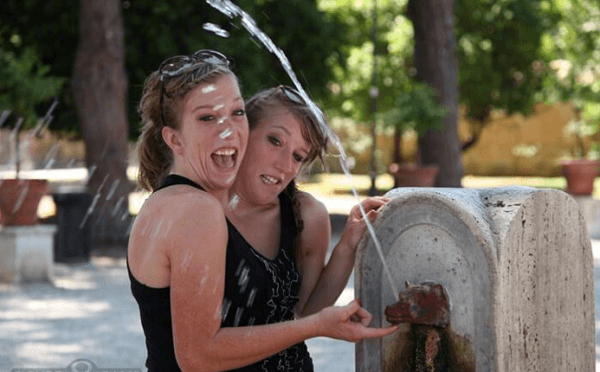 These girls are twins who share a body, but they have their separate vital organs. Each one of them has their own heart, spine, stomach, spinal cord and separate lungs. However, they share a liver, a large intestine, and a reproductive system. From the waist down they share all the organs.
It's all about teamwork
Abby and Brittany have their own dreams and must share them, thanks to that, they work as a team. They have always heard that teamwork makes the dream work. This could not be more successful. Each girl controls one side of the body, operating one arm and one foot.
What incredible coordination these girls should have to be able to cope with their daily life. They have had to conquer cooperation at extreme levels in all areas of their lives to achieve activities as basic as walking and develop in their environment.
Two times the charm and two times the paperwork!
Abby and Brittany are twins so when they were born, two birth certificates were issued separately, each one representing their own name. This has meant that the girls have to submit twice to have their documentation in order. They have their own test drive for each one.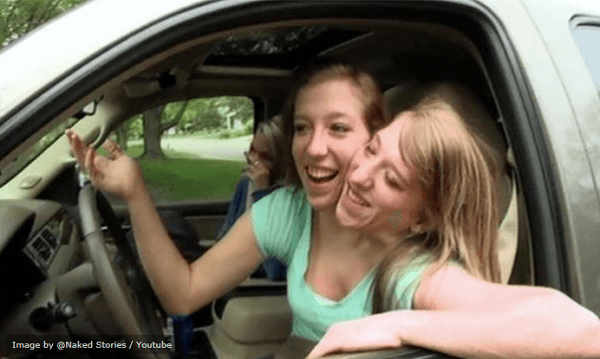 To obtain their licenses, the twins had to submit the written test and the driving test twice, one for Brittany and the other for Abby. When driving, Brittany controls everything to the right of the seat, and Abby controls everything to the left.
Why does it always start with Oprah?
These girls, being an unusual case as they are, were invited to the Oprah show and it was then when they made their appearance on American television for the first time. They made themselves known to the world. After that TLC contacted them and asked them to make a documentary about their lives.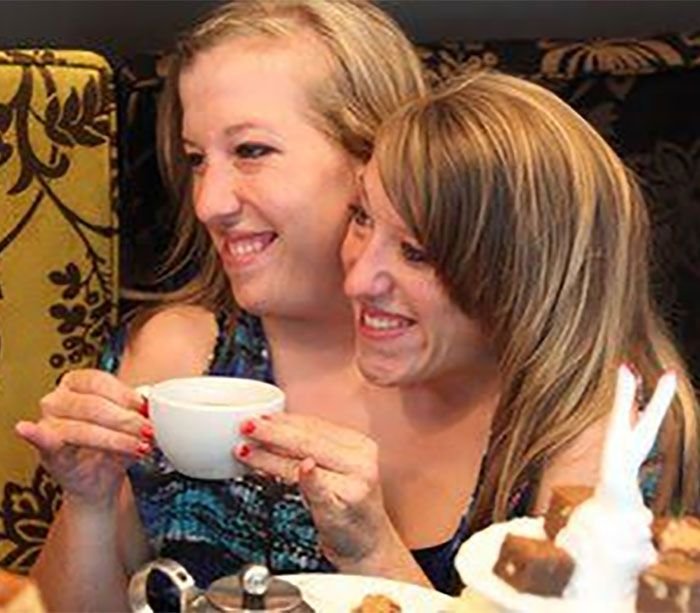 The documentary was a success for which TLC decides to propose to the twins their own reality show. At the age of 16, they agreed to let the cameras enter their house and expose their private life. These girls are incredible, and a true case of inspiration for the public.
Separation was not even a consideration!
After the birth of Brittany and Abby, the doctors talked to their parents and exposed them to the possibility of separating the bodies. This operation was dangerous for both girls with the probability that one or none survived the surgery. This was a very hard decision to make.
Any separation operation is a complex and dangerous process. The parents of Abby and Brittany immediately rejected the doctors' proposal. They did not consider it an option to expose the life of their twins or that they did not have the same quality of life that they now have.
They may share a body, but there are several differences
These girls have different tastes and abilities, they have two different brains, and they are two different worlds. The twins excel in different academic fields, So, while Abby takes the lead when it comes to anything mathematics, Brittany has a special ability for the writing arts.
There are other types of differences, Brittany is afraid of heights, while Abby is not. They definitely have different styles; Brittany has a more neutral taste and likes pearls, while Abby likes the most fun, bright and colorful stuff. They have had to learn to agree on everything.
The differences don´t just stop with academics
When they are eating, the twins have different reactions when consuming certain foods with caffeine. Even though, for example, the medicine taken by either affects both, when they take several cups of coffee, Brittany's heart palpitations to increase, and Abby's doesn't. They are two different hearts, two different reactions in one body.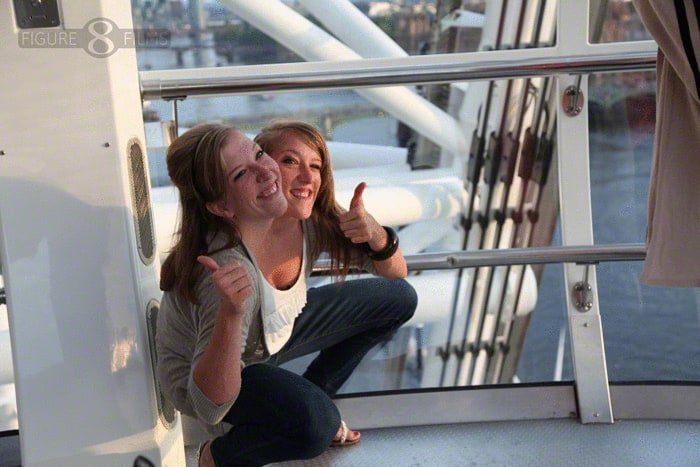 The body temperature of each one is different. Abby may have a different temperature than Brittany and most of the time her hands have different temperatures, Abby gets hot faster. Brittany is much more homelike and likes to stay indoors, while Abby prefers going out to have fun.
Surgery before they could even walk
Brittany and Abby, although they were not operated to be separated, they did not escape from the operating room. The twins had to go through an operation to remove a third arm that did not finish forming. Additionally, the curvature of the spine was corrected.
After all, the twins continue to present physical differences that make them walk in a special way. Both have a height difference, Brittany is 1.47 m and is lower than Abby of 1.57 m. Because her legs have different lengths, Brittany has to stand on tiptoe to keep the balance.
They wanted to go to different schools
Brittany and Abby graduated in 2012 from Bethel University and earned a degree in education. However, the twins wanted to specialize in two different careers, but too many tasks and classes made everything complicated, so they had to agree and decided to take just one.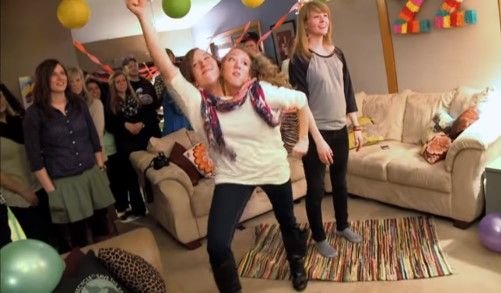 Now they are beginning their career as elementary teachers with the emphasis on mathematics. The twins understand that they will only receive a single pay because they will be doing the work of only one person. But as they acquire experience, they intend to negotiate a little more.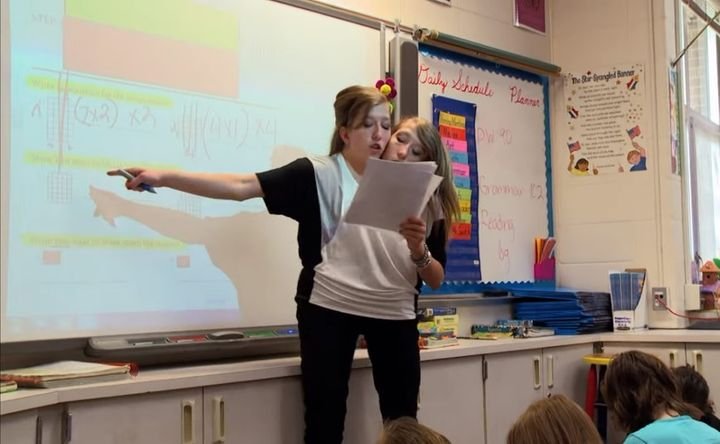 Happily ever after
This pair of girls also has plans in the emotional aspect, and like any girl, they want to start a relationship with the boy of their dreams. Brittany and Abby told Discovery Channel that they expected to go out, get married and have children.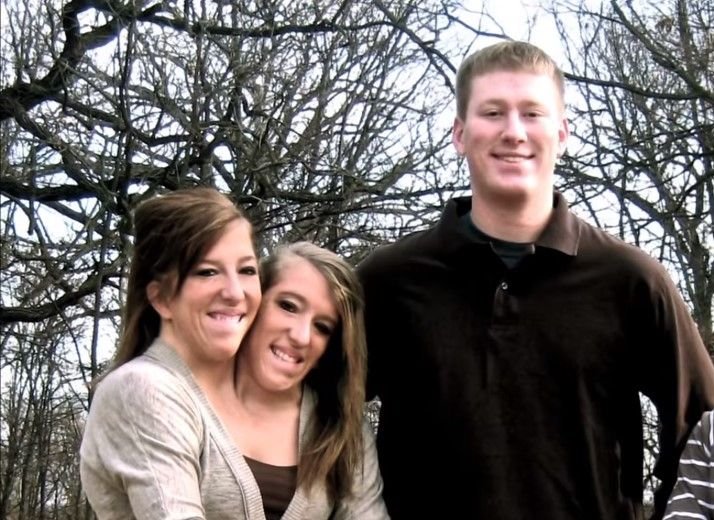 Brittany and Abby believe in happy stories and happy ever after, so they want to find their prince charming and settle down. The twins are optimistic and believe that there are two guys that will be perfect for their unique situation. This would be a fantastic love story.
Watch conjoined twins Abigail and Brittany Hensel and how they spend their daily life: http://t.co/HLyqwyhNQx pic.twitter.com/DQb7jL6NDW

— Deccan Chronicle (@DeccanChronicle) July 30, 2014
Don't stare, it's rude!
Brittany and Abby have no problem with being Siamese twins. But the entertainment world can be hard. Sometimes the girls do not mind posing for a photo or two. What really bothers them is that people stare or starts taking pictures without their permission.
Because people often take pictures of bad taste, the twins always have to be aware of not mixing in the crowd or being in confined spaces. A close friend explains that she always has to be alert to make sure they are safe and not completely exposed.
Potential health issues?
Doctors are usually very curious, and this type of twins draws attention to the medical community. The parents of these girls have rejected any unnecessary tests. The fact of not sharing certain organs has helped the twins when it comes to diseases. They rarely get sick at the same time.
Doctors have shown their concerns because not many twins who share a body live to adulthood. Doctors worry that as Abby and Brittany age, complications arise, specifically because of a heart problem or an organ failure. They say that the fact that the twins have lived so long is extremely rare.
This pair of girls has called the attention of all kinds of people, from the entertainment world to the doctors, thanks to being an atypical case among millions of people. We hope to continue hearing from Brittany and Abby. How soon will love come for them? We cannot wait. We want to continue knowing what life has for them.Source: Everyday Koala, Diply