The Real Life Partners Of Orange Is The New Black Cast Revealed
Fans genuinely love this show, and people are talking for more reasons than one! The reason for its popularity is that it has a unique perspective that focusses on the lives of these women in prison and all that they have to go through while they are there. The good thing about this show, is that there are flashbacks to help us understand why they were locked up in the first place. Not only are we fascinated with these ladies, but we are also intrigued by the other characters as well. This is one of those shows that delve deeper into the aspects and give us a bigger picture. 
You may be surprised when you see some of their partners because some of them are probably not at all what you expected. However, when someone plays a part in television, they are definitely not playing themselves, and so that's one reason why we are often intrigued by who they really are. So, let's jump straight into these actresses and see who their partners are. 
12. Laura Prepon and Ben Foster. We all know Laura, and she is already a star that appeared on That 70's Show. She utilized her skills and grown with the cast. She loves spending time with her partner, and they have a beautiful family together. They certainly look like a stylish, professional couple. Don't you agree?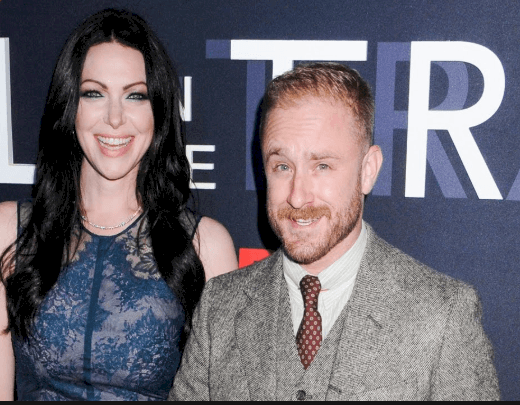 11. Samira Wiley and Laura Morelli. Her role on this show was sadly shortened when a correctional officer accidentally killed her. She ended up falling in love with the writer of the show, and they are both delighted together. We are sure they're enjoying every minute together because it radiates in this picture. Don't you think so?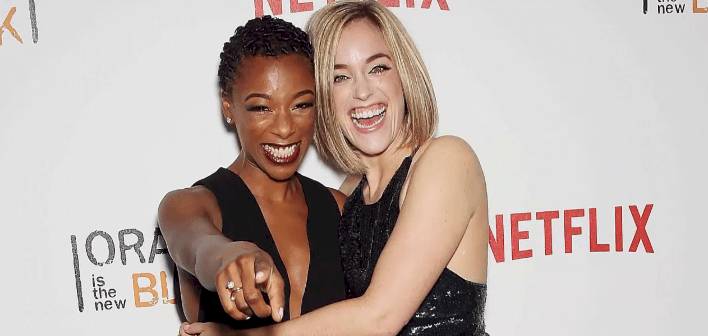 10. Natasha Lyonne and Fred Armisen. This sharp lady appears to have an excellent personal relationship to fall back on. They've been together since 2014, and have loads of laughter and fun when they spend time with each other. We can see the chemistry between these two, and they're definitely one of the happy couples.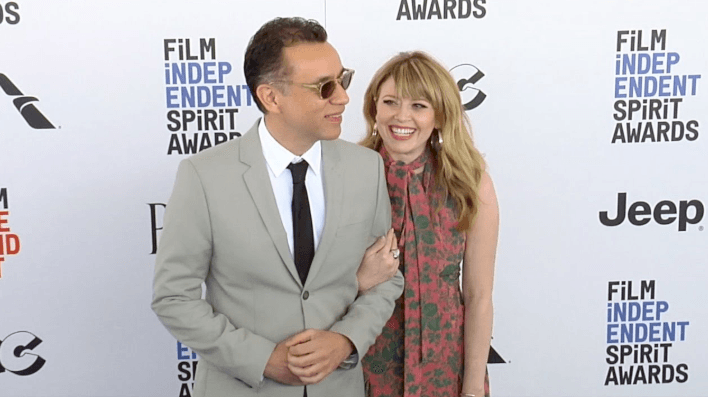 9. Nick Sandow and Tamara Malkin. This guy truly has a tough job on this show. Unlike some of the characters, he looks pretty much the same as he does when on screen. He has two beautiful children with his partner. Even though he has a serious expression, he is probably a sweet teddy bear behind closed doors.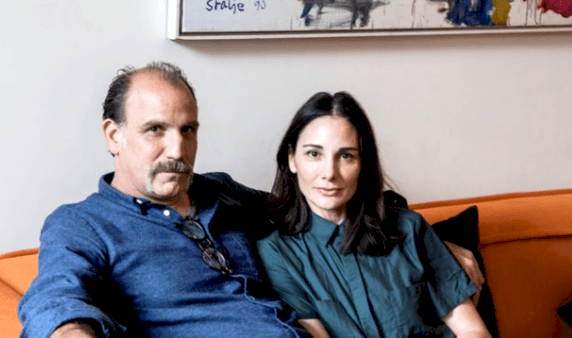 8. Ruby Rose and Jessica Origliasso. The fans were absolutely thrilled when she was added to the cast. Her partner is an Australian pop musician, and together they make a beautiful, yet a stern looking couple. These two make a stunning couple, don't you think? They could grab the attention from any paparazzi in the room.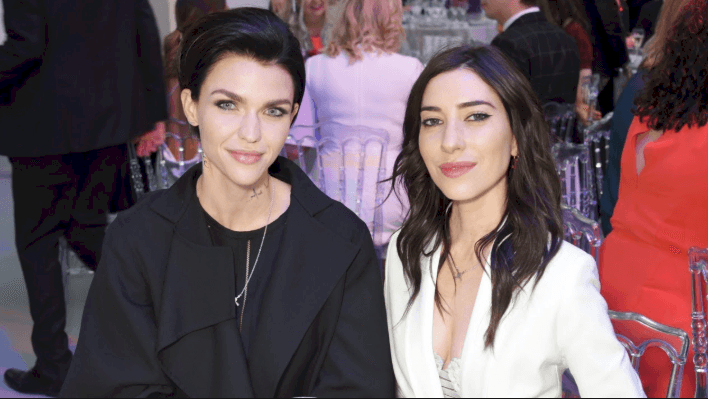 7. Laverne Cox and Jono Freedrix. This beautiful lady stuns everyone with her looks and enjoys the spotlight with her partner. She is not only gorgeous but also a very independent woman who radiates strength. They certainly have a flair for fashion and making sure they are captured together at public events.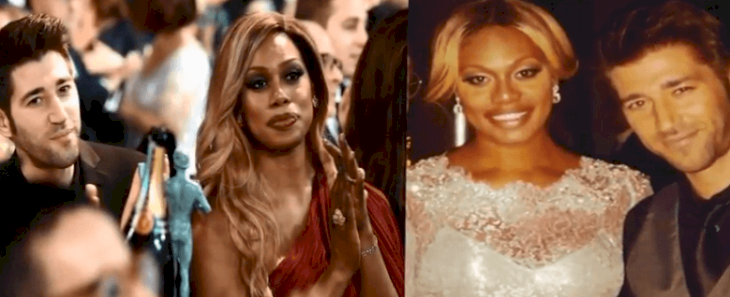 6. Lea Delaria and Chelsea Fairless. She may be pretty tough on the screen, but we know she has a softer side. This was her partner until they separated last year, but we do not doubt that she will find someone else who will appreciate her. This young lady s sure to be one of those fun-loving partners who enjoy the zest of life.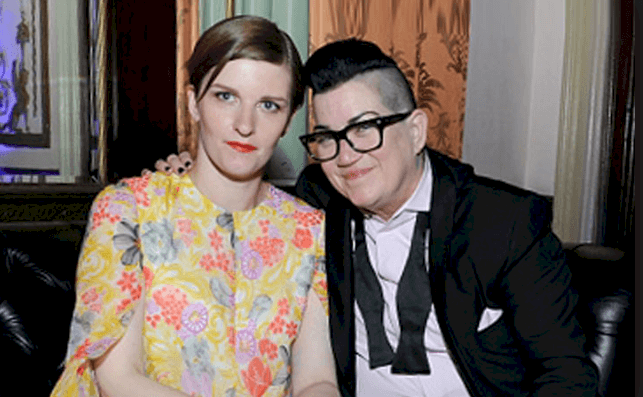 5. Jason Biggs and Jenny Mollens. He plays the role of Piper's love outside of prison. When he is not working, he's spending quality time with his gorgeous lady, and together they have a thriving family. We know how hilarious this guy is, and his family must be having a ball with their funny dad. 
4. Jackie Cruz and Fernando Garcia. Her character is portrayed as a real tough cookie, and it goes to show that beauty is not as sweet as it looks. This is her love interest, and they are enjoying their time together. No matter the occasion, these two know how to have a good time wherever they are.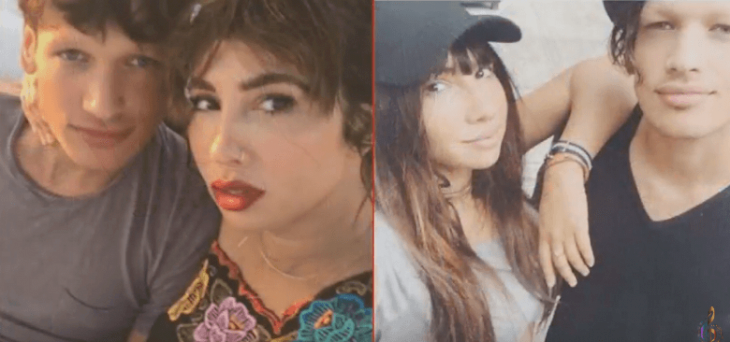 3. Taylor Schilling and Carrie Brownstein.  She is the main character who has experienced much in this show and started off being somewhat shy and timid. Since then, she's learned not to be messed with. 
I love my new t-shirt. @ReproRights #waronwomen http://t.co/xRReDxAUUf pic.twitter.com/hDDRZzVBTk

— Taylor Schilling (@TaySchilling) February 11, 2015
2. Jessica Pimentel and Tomas Haake. She's had a hard life before prison, and we learned that she is a force to be reckoned with. Her personal life is booming, and this couple is known to be the coolest hardcore metal couple! Don't they look fantastic rocking that pose for the camera? We sure think so!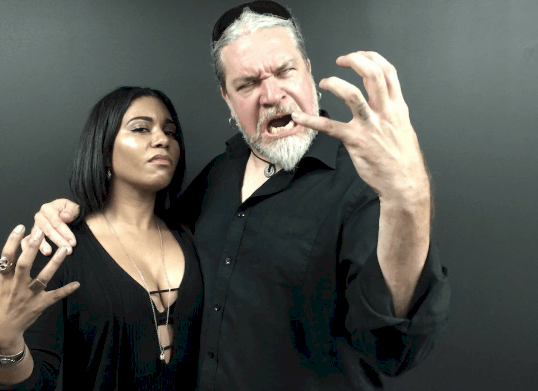 1. Kimiko Glenn and Sean Grandillo. Most of the inmates found her pretty annoying, and her partner is not only an actor, but a musician as well. Their relationship looks really productive, and they enjoy spending a lot of time together. This talented duo has many nights to collaborate and have a great time. Don't you agree?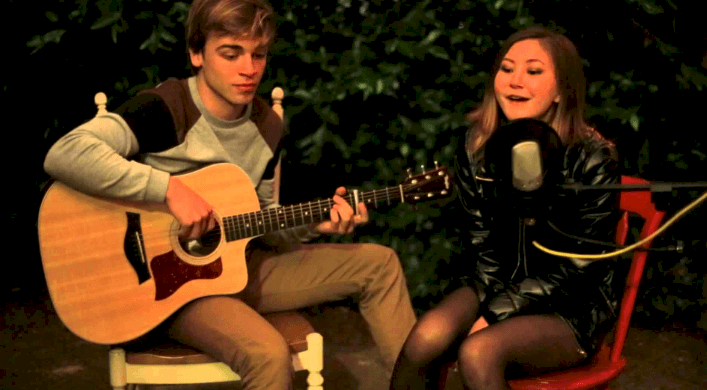 We know that when it comes to being a fan, there's nothing better than getting to know everyone outside of the roles that they play. We've seen them posing with their partners, looking pretty and happy with the lives that they have chosen. It goes to show that this has nothing to do with being locked up without any freedom. Either way, we are always interested in following our favorite characters on the screen. 
It certainly is a task when getting into character and then relaxing at home after a hard day of acting. We hope you enjoyed this little inside scoop as much as we loved sharing it with you. Remember to share this with your friends and family, and if you'd like to see more juicy gossip, keep up-to-date with us for more news on the stars and their personal lives.