Riverdale Cast: The Real-Life Couples Revealed
The most complicated thing about Riverdale is the crazy romances, flings, and affairs between the characters on the show. There was even interest in the older people of the town because discovering how Archie, V, Betty, and Jughead's parents were intertwined was exciting, so you might be wondering how these actors deal with love in real life.
We know that Betty and Jughead are dating, but continue reading the article to discover if this series has inspired any more relationship. Also, you will find out why Madeline's man had to face her, and which of the hunky boys is finally on the market again. Watch out for spoilers, though, if you have not kept up-to-date.
1. KJ Apa as Archie Andrews
We know that Archie landed in jail after his Romeo and Juliet romance with Veronica, so that will teach him not to bother Hiram Lodge. We still hope that Archie and V will end up with a happily ever after, unlike the Shakespeare characters, but one thing is clear: not a lot of real-life love stories can compare to the craziness of Archie's.
KJ, who originally has black hair, is very private about his life outside of work, but the 21-year-old did say some things about it at one interview. "Guys in the States are a lot more confident than guys in New Zealand. There, if you go out with your mates, you all hang with one another because you're too scared to talk to the girls. Being in the U.S. has made me way more confident."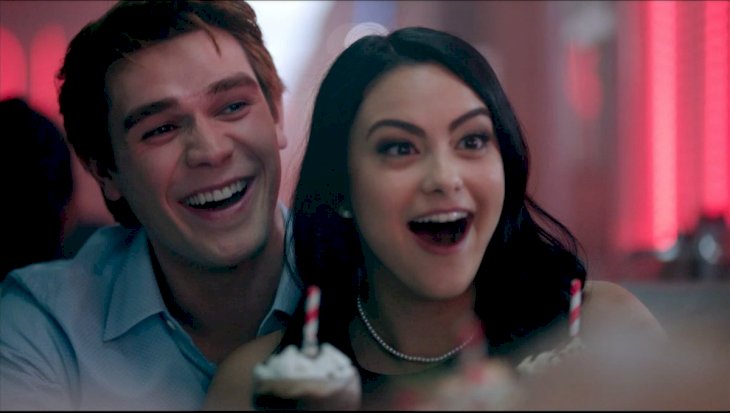 It's tough to believe that this heartthrob is scared of girls, but he also said that being in the U.S. with a New Zealand accent makes him more attractive to the ladies. On another note, KJ once brought Camila Mendes home to his parents. Fans wondered if it was a girlfriend meeting the parents' situation, but it was just an invitation to a close friend.
Meanwhile, the actor had a fling with the 16-year-old model Corinne Isherwood, but their relationship did not go further because fans got angry that he was dating a minor. They apparently started dating on November 2017, but on June 2018, KJ said he was single on Seventeen magazine. No one knows exactly why they broke up, though we are still hoping for him to date Camila.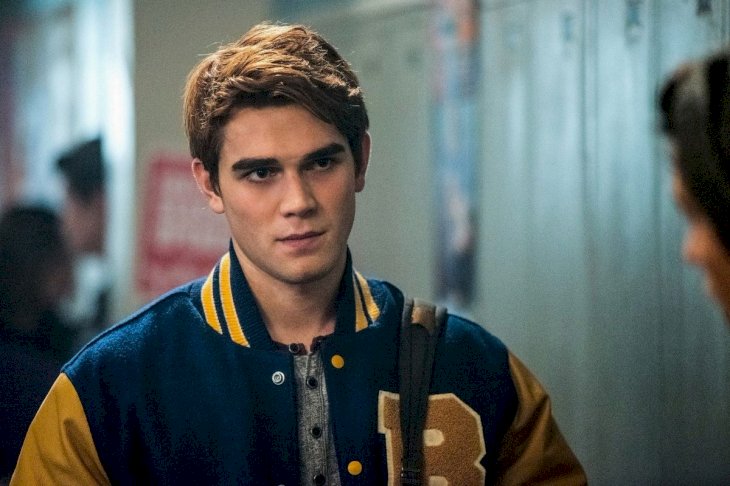 2. Camila Mendes as Veronica Lodge
Mendes plays the part of a seductive lady in Riverdale and Archie is apparently the only one who can withstand her personality. In real life, the actress was in a relationship with Ian Wallace, the moviemaker, for a long time, but they broke up in 2017. It was said recently that she had started something with Victor Houston, her old high school sweetheart.
They met in New York a few months ago and formed a new connection. They started posting pictures of each other on social media this June, though they had been together for some time by then. When summer ended, their relationship did too because Camila is not looking to date anyone right now, especially, any man from Hollywood.
In an interview, she revealed: "It's just dating people in the industry is tough. I did for a little bit. I've just dated actors. It's hard when that's your world. You only meet people through work, and that can be really tough because you're not necessarily meeting people that you're similar to." However, it seems that she is now dating her fellow cast member, Charles Melton.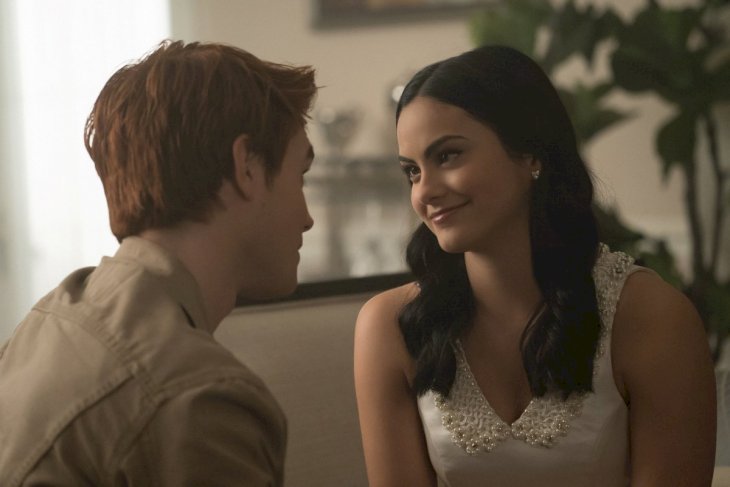 3. Cole Sprouse as Jughead and Lili Reinhardt as Betty Cooper
We all wanted them to date in real life since we first saw them together on the show, and the actors saw something in one another, so they clicked. Meanwhile, Sprouse is very private in real life, as he said in an interview, "I am one of those guys that's never ever going to talk about my private life with the public sphere."
His opinion shows on his social media where he only posts professional shots, but not many selfies as other celebrities. But, uploaded several pictures of Reinhardt, calling her his muse in several remarks, so fans knew something was going on. The happy couple announced their relationship officially on the 2018 Met Gala.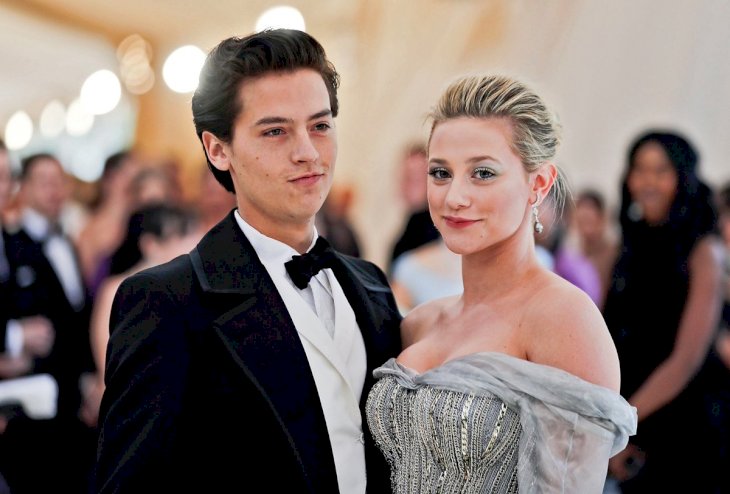 4. Madelaine Petsch as Cheryl Blossom
No fan could contain their excited when Cheryl was finally with Tony, and the scene where the guys rescue her from Sister of the Quiet Mercy was a tear-jerker. In real life, the actress is very open about dating Travis Mills, and they have been together for more than a year, often posting videos being silly on Youtube.
They look innocent and cute on camera, but Mills looks out for his girlfriend, as he told her ex-boyfriend, Aaron Carter, to never use Madelaine's name again while promoting an album. They both have busy schedules, but the actress says that the distance helps keep them together. Some of her fans find it crazy that she shares everything on social, and she once said:
"I'm a huge advocate of showing my relationship online because love does exist, and I think it's so important for our generation to know that love will win. No matter who you love, what you love, it will win."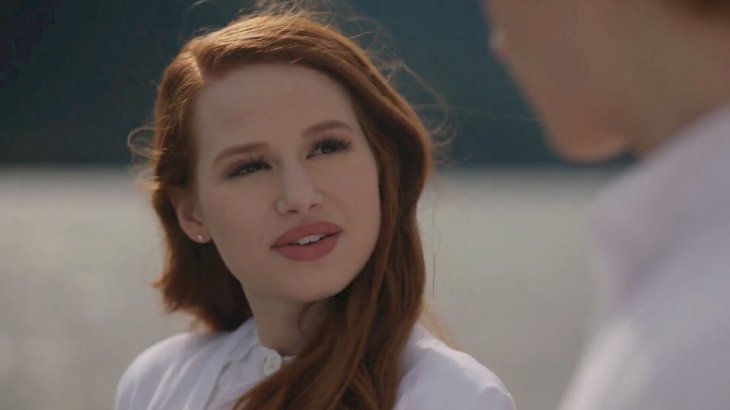 5. Ashleigh Murray as Josie McCoy
We just love seeing Josie perform with The Pussycat on the series, but no one knows much about her life except for her short relationship with Sweet Pea. The actress' real life is even more mysterious, but she is 29 years old and playing a teenager on the show. When it comes to love, she uploaded a picture with a guy hugging her from behind, though she did not give details.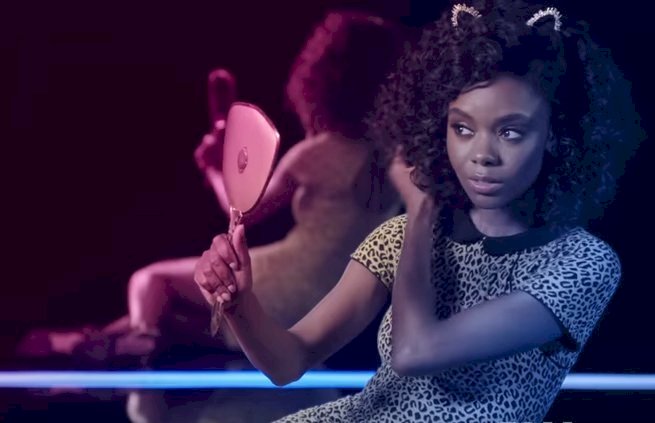 6. Casey Cott as Kevin Keller
It's sad that Keller and Mouse cannot get it together, especially because Kevin tried joining his friend's group to get closer to him, but we hope that Mouse realizes what he has soon. In an interview, the actor said that Kevin and Josie will have a new storyline on season three with their friendship growing stronger.
"Our characters are moving together because the parents are moving in together. So it'll be fun to watch this sassy diva deal with that little sassy not-diva."
In real life, he is another actor in this show that does not like to discuss his private life, but he has uploaded a couple of pictures with his girlfriend, Stephanie Styles, who is also an actress. They are so cute together, but the actor remains tightlipped about their romance, and it was a surprise to fans that he is not gay.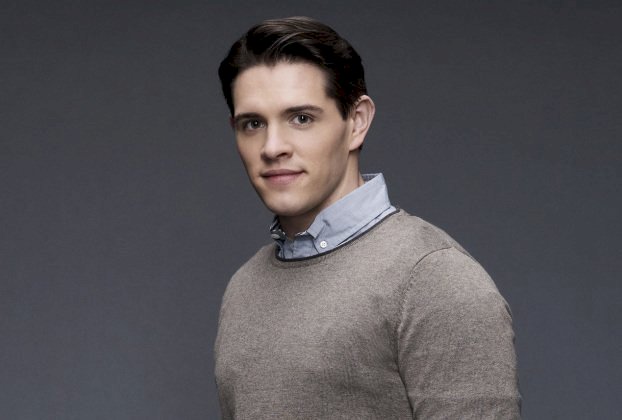 7. Mark Consuelos as Hiram Lodge
We are all looking forward to seeing how Veronica will get her revenge, but in real life, the actor is nothing like the villain he plays on-screen. He was born in Spain, and his wife of 22 years is the talk show host, Kelly Ripa. They met while working together on All My Children, and she fell for his charisma and good looks.
Ripa revealed in an interview that when Consuelos walked on the set, she saw "their whole future together on her mind". They have three children, and their eldest made an appearance on the show as a young Hiram, and we can all agree that he looks exactly like his father. We guess that apple does not fall far from the tree.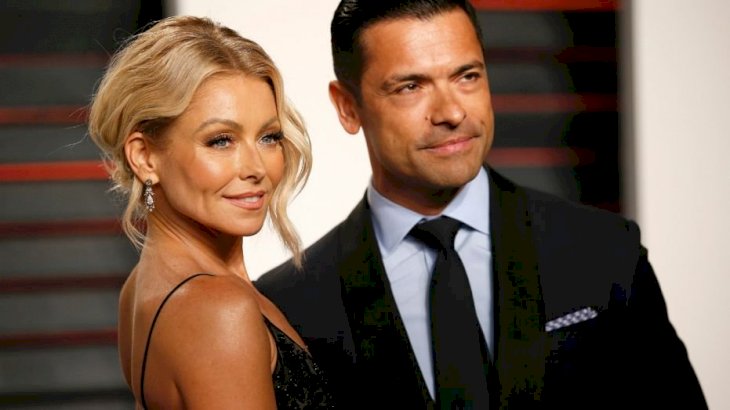 8. Madchen Amick as Alice Cooper
Fans of the show rejoiced when Alice and FP finally got together in a steamy scene. They have been through so much that we're happy to see them like that. Meanwhile, the actress, who rose to stardom on the show Twin Peaks, has been with her husband, David Alexis, for 25 years. They got married when she was only 20 years old, but they had been dating for four years already.
They have two children and looking at her posts on social media; we know that she and her husband are still just as in love with each other as ever. On Valentine's Day, she posted a video captioned, "Dedicated to my sexy husband. Will you be my Valentine? I'll be home soon." That is definitely #couplegoals.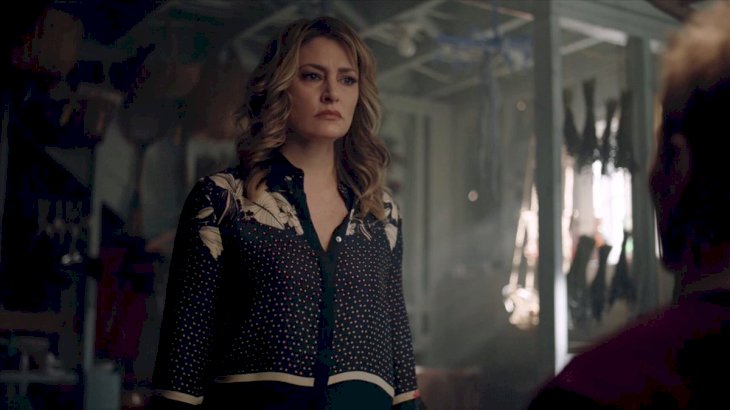 9. Skeet Ulrich as FP Jones
FP is not the best father figure in the world, or he wasn't until recently, because he seems to have turned things around. In real life, though, he is a great father. He has been married two times and had twins from the first one with actress Georgina Kate. In 2016, he was engaged to Rose Costa, but they broke up, so he is back on the market.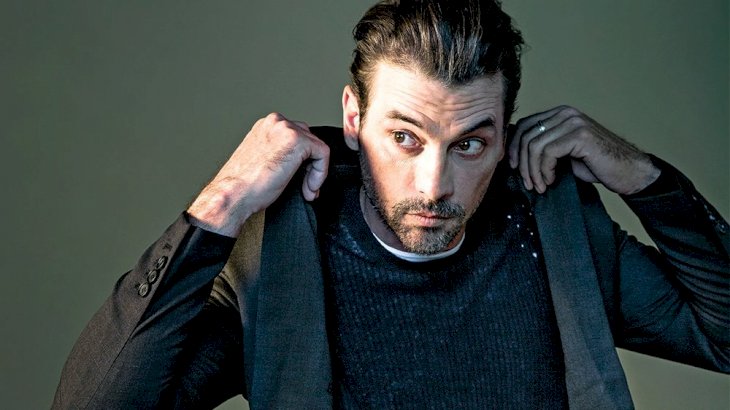 What did you think of the real lives of the Riverdale Cast? Were you surprised by this list? We would like to know your opinion, so leave a comment below and share this article with all your friends, if they love the show as much as us.