The Tale Of The Forgotten Prince: The Destiny Of Queen Elizabeth's Uncle, Prince John
Everyone believes that once you are a member of the Royal family, life is a bed of roses for you. While this may be true for some royals, Queen Elizabeth's uncle had a different story to tell. Known as Prince John of the United Kingdom, he lived his life in the shadows... His biography is quite tragic, let's find out more about this unknown prince and the cruelty he faced...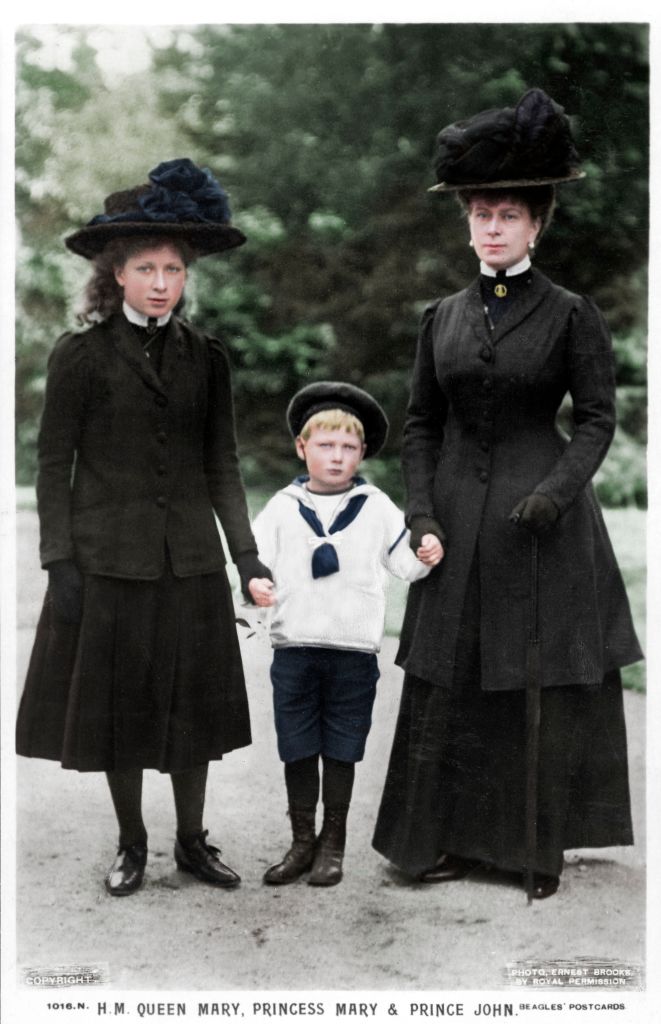 ---
DID HIS FAMILY MEMBERS EVER ACCEPT HIM? 
Members of the Royal family, including his immediate family, decided that it was better to abandon the prince as they thought of him as a nuisance, due to his health. Prince John never got the attention of his mother, who allegedly never visited him.
---
Moreover, according to Town & Country, one official family tree of the Windsors omit Prince John. And to top it all off, his older brother, Edward VIII (yes, the one that was a King and abdicated to marry a divorcée) once wrote a letter, calling him an animal.
Prince Edward specifically noted that his brother "had become more of an animal than anything else" and that John was a "brother in the flesh and nothing else." Members of his family were restricted from visiting him as well, except for the Christmas holidays, after which he would be hastily sent back to his cottage room in Wood Farm.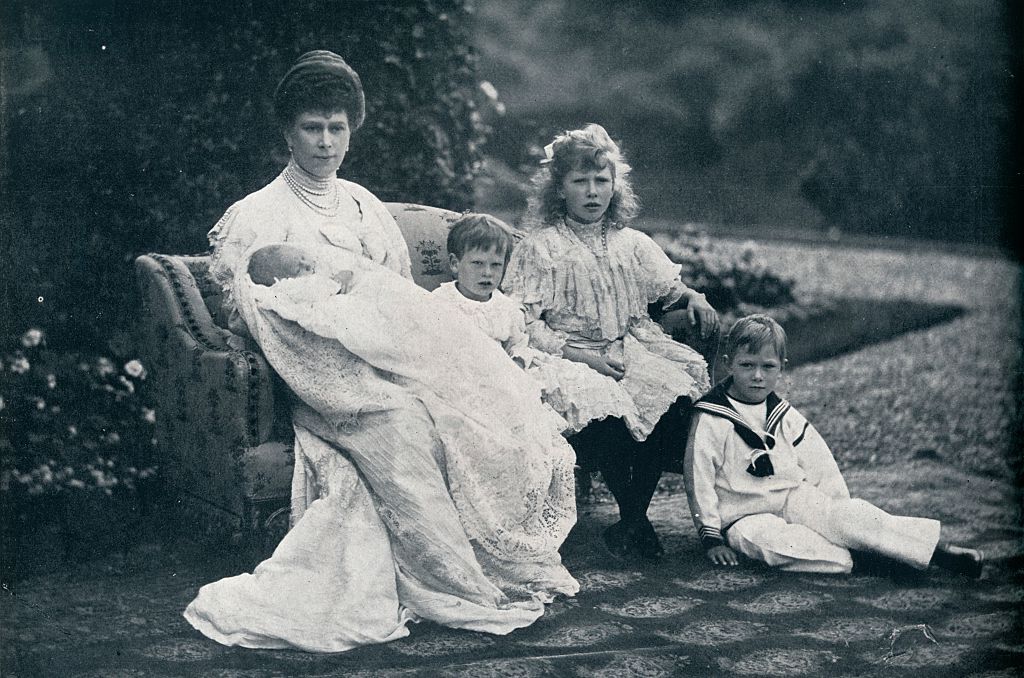 ---
Retellings of John's life, such as 2008's Prince John: The Windsors' Tragic Secret, depicted him as being forced to walk with a tether attached, which only served to fuel more scandal about him. Although there are few family photos where Prince John was included people are skeptical.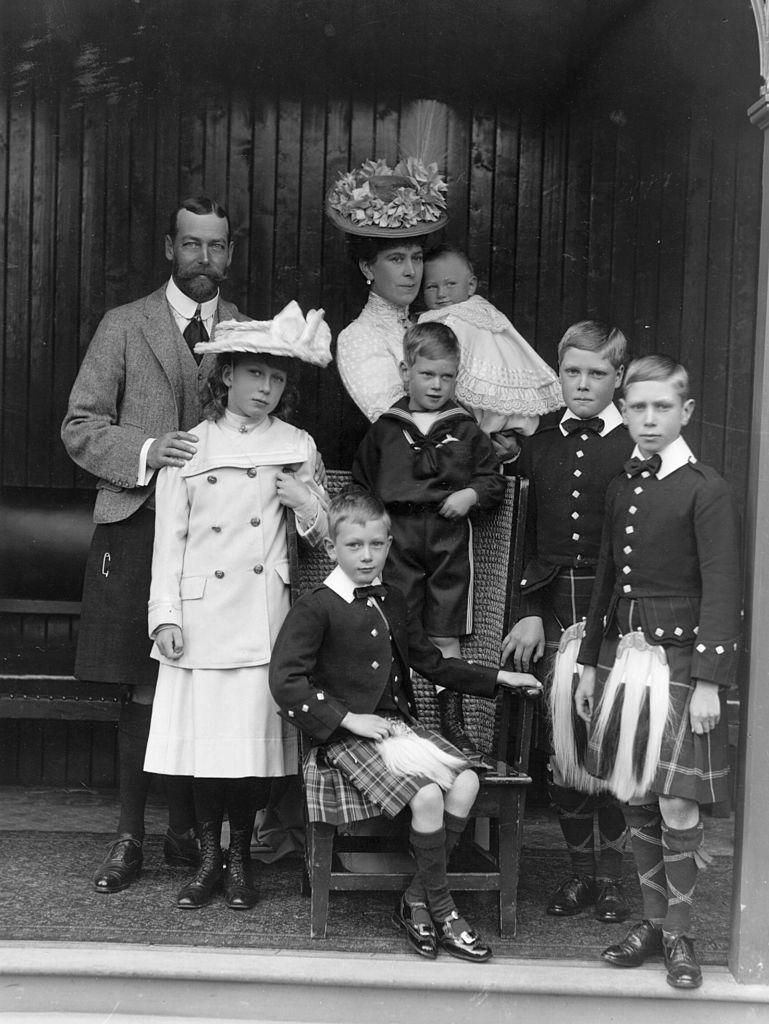 ---
In fact, no one has been able to find proof that the prince was being tortured by his own family members. However, one thing was completely true. John was not a healthy boy; he had serious illnesses that were evident when he was only four. The poor child!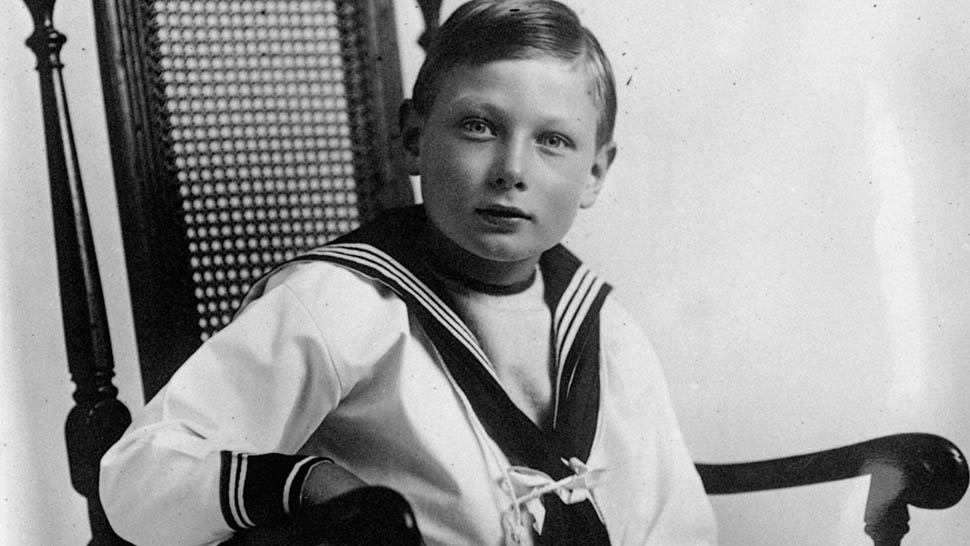 ---
NOT IN DESPAIR
It's not true that Prince John was shut away during his childhood. In fact, his experience was quite the opposite. King George would deliberately make all of his children - including John - visible to the public, in order to present society with the 'ideal' royal family.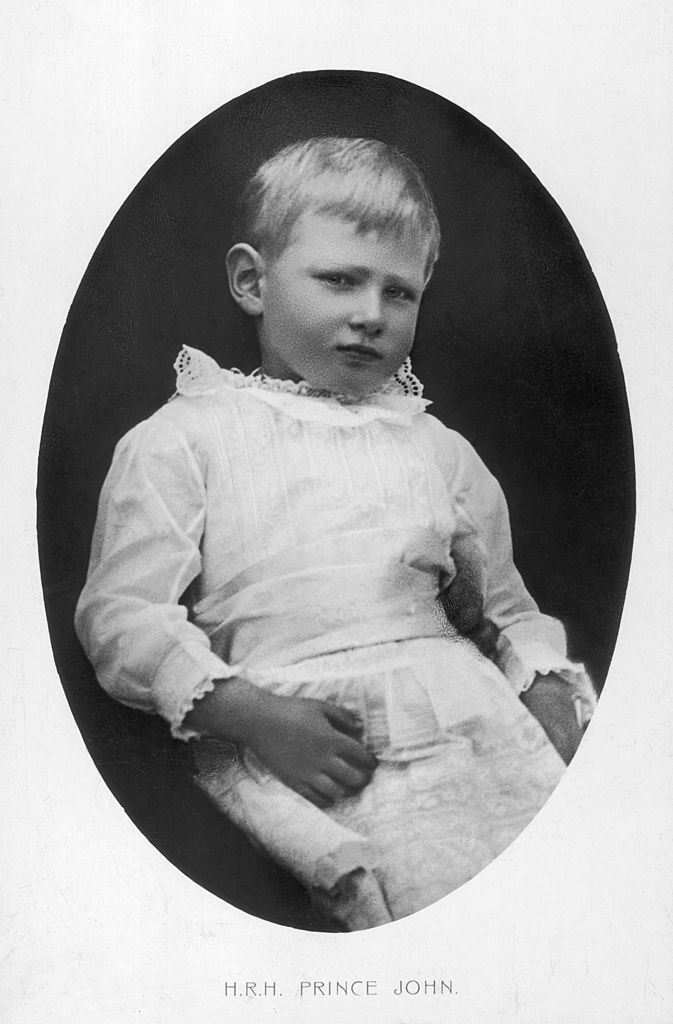 ---
Alas, things did begin to change after John was officially diagnosed. Although George and Mary were shocked to find out about their son's disability, they weren't left in despair. It's not public knowledge, but this wasn't the first case of epilepsy in the royal family.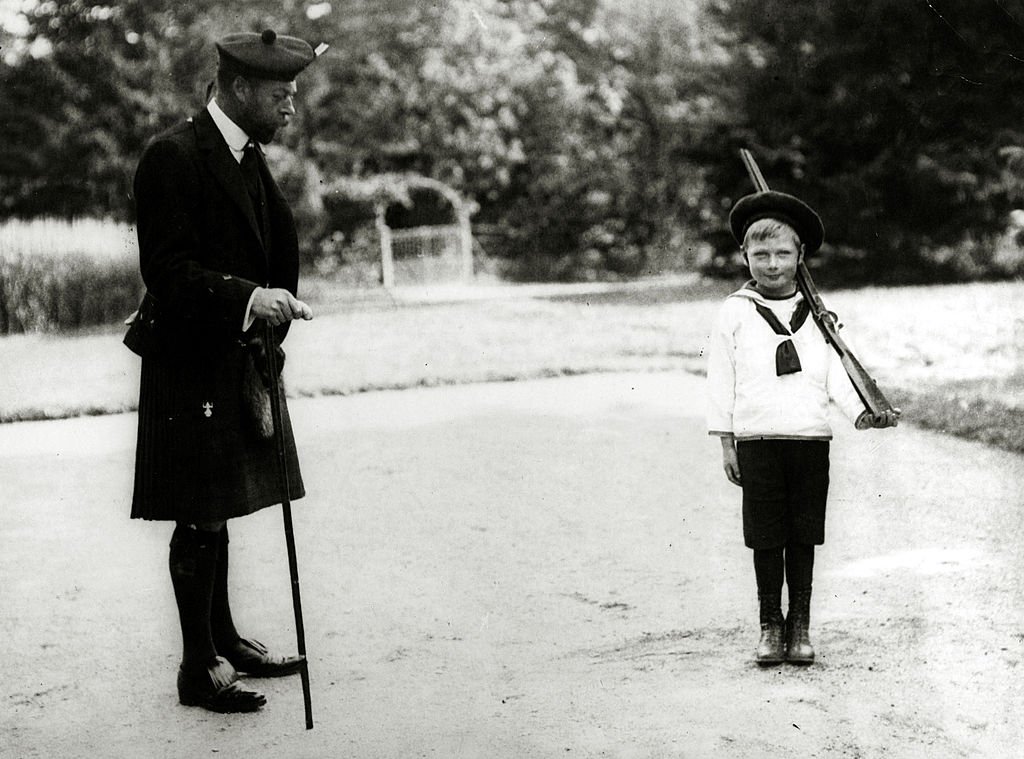 ---
George's uncle, Leopold, suffered from a mild form of the illness at the age of 13. But despite his epilepsy, he had gone on to Oxford University and led a normal life. Because of his experience, John's parents believed that things would turn out the same way for their son.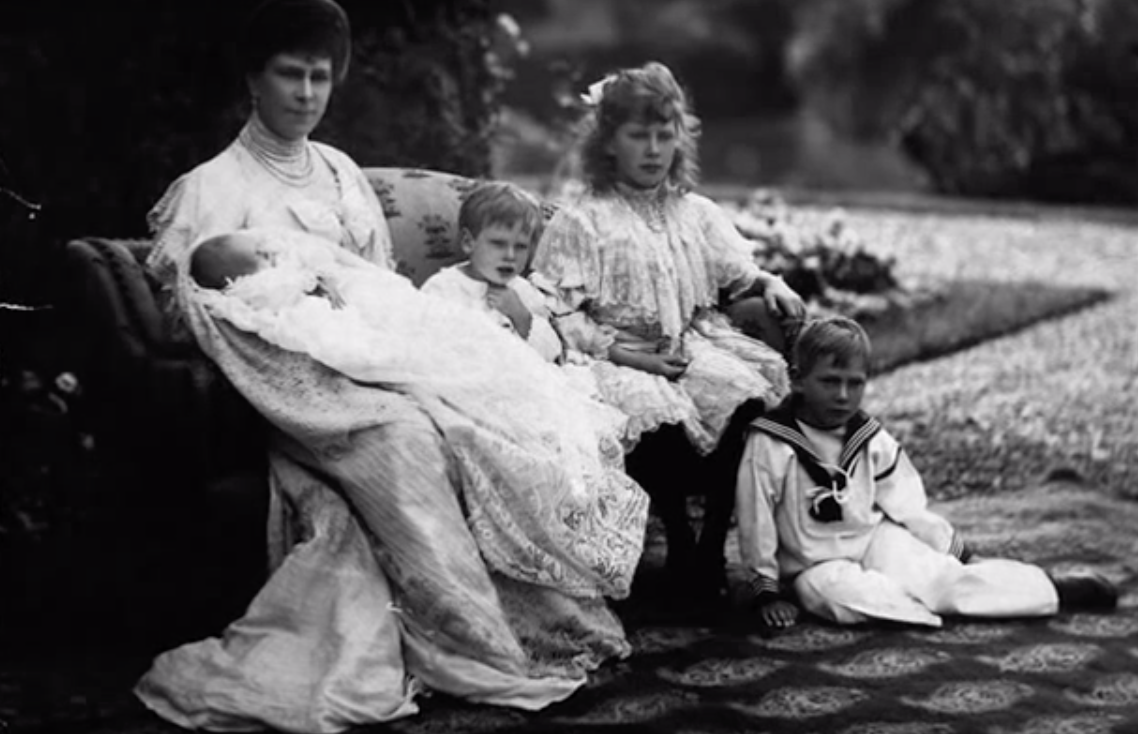 ---
HIS MEDICAL CONDITION
Prince John, as he was often referred to, came down with an epileptic seizure for the first time at the age of four. Although everyone thought that Prince John's condition would improve, it did not; it only got worse and worse. When his family could no longer cope with his sickness.
He was sent to Sandringham in 1916 at the age of 12. And we get it; this could be seen as a cruel act toward a young boy, yet experts have a different opinion. The British Epileptic Association explained that in the early 1900s, any child who had epilepsy was sent to live alone...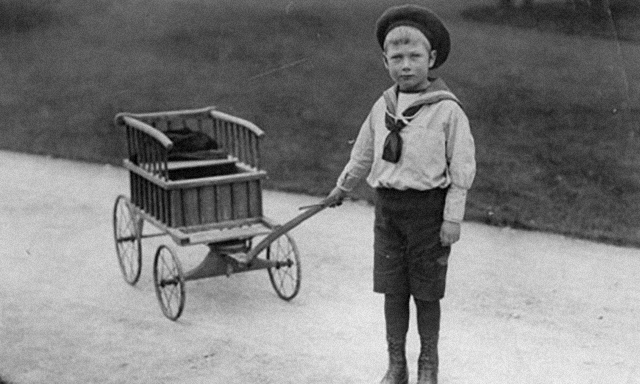 ---
Prince John was not one of those kids as he met a better fate when he was handed over to his trusted nanny, Bill, and made to live alone in an estate. This was a privilege that his lineage could afford him, but that commoner epileptics couldn't. How sad...
To make matters worse, at a young age, John was also referred to as a "slow child" and started exhibiting signs of autism by having repetitive misbehavior and insubordination. "He simply didn't understand he needed to [behave]," claimed the documentary Prince John: The Windsors' Tragic Secret.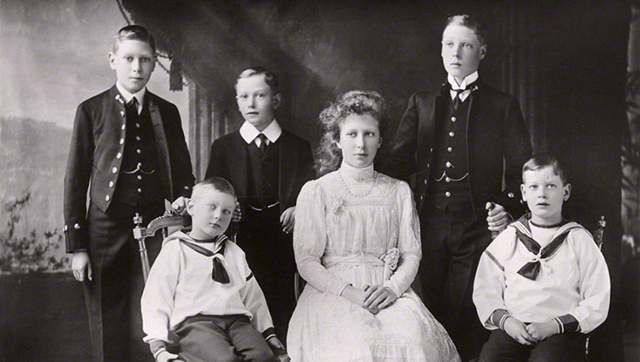 ---
HIS SIBLINGS LOVED HIM NEVERTHELESS
There were rumors at the time that his siblings could not stand him, but these tales were never confirmed. It was his nanny, Bill, who suggested that his siblings seldom came to see him. They were always distraught whenever they saw John and his worsening condition.
His elder brother, Prince Edward VIII, was sympathetic towards the sick prince. Actually, Town & Country explained that his "animal" quote has been taken out of context many times. Another controversial part of that letter is when the future King talked about the relief the death of his brother brought on them.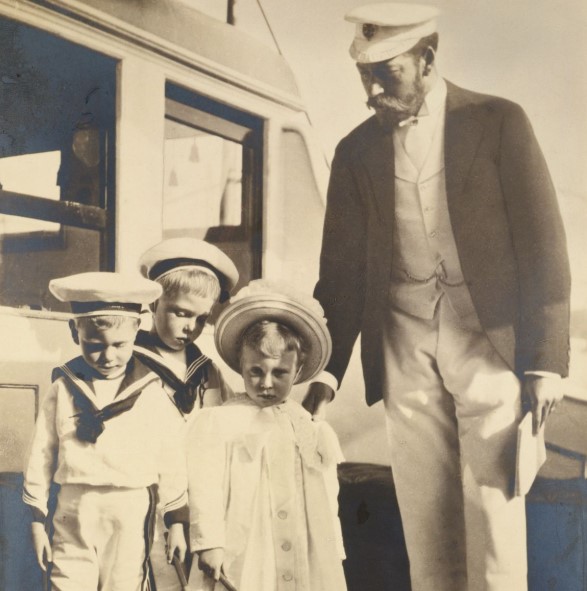 ---
 Of course, my little brother's death plunges me into mourning... He's been practically shut up for the last two years anyhow no one has ever seen him except the family and then only once or twice a year and his death is the greatest relief imaginable or what we've always silently prayed for.
Although this was seen as inhumane of the Prince, he was talking about how the prolonged illness was shattering the entire family, especially his siblings. The missive goes on to talk about how he felt following his brother's passing.
Shortly after, he took the pen to apologize to the Queen for his previous words:  "[I felt] like such a cold-hearted and unsympathetic swine for writing all that [I] did ... No one can realize more than [you] how poor little Johnnie meant to [I] who hardly knew him ..."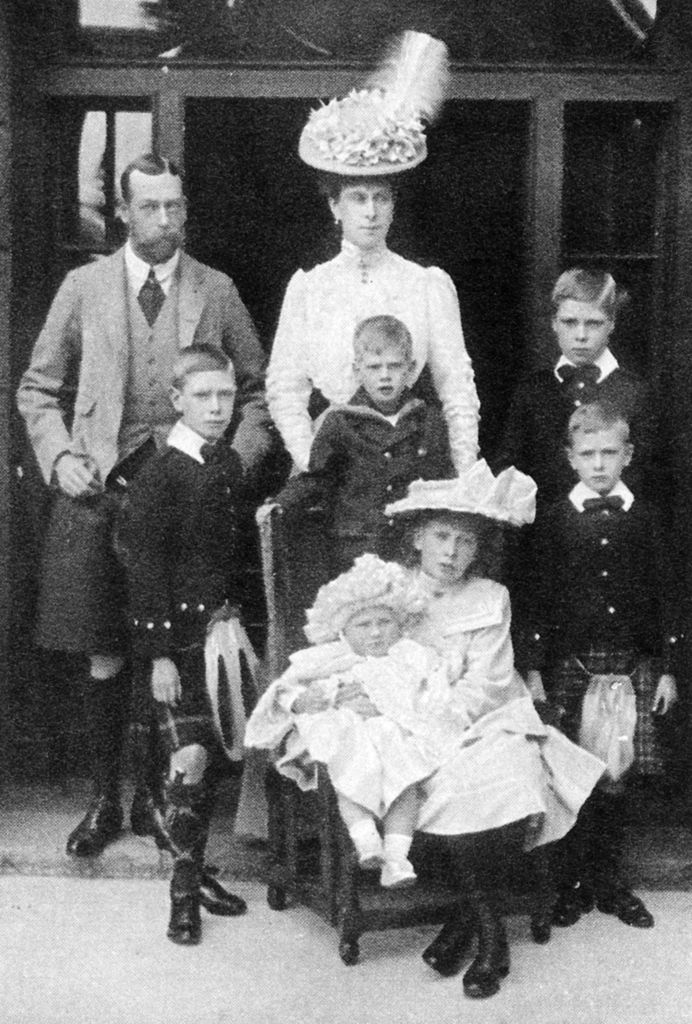 ---
But on a different side of the story, we have the other members of his family, including his mother and father, who were indifferent about the prince's condition. They did have the ultimate power to put him in a much worse situation, but they opted for a private place.
This does not mean that the Prince was not left in isolation. He had his nanny/nurse with him, but it was later found out that the King and Queen had a stern way of raising their kids. So, it was not surprising that they would neglect their flesh and blood. 
JOHN WAS A HAPPY AND MISCHIEVOUS CHILD
Although John's life has been completely painted in negative color, this simply is untrue. In fact, the young prince's childhood was just like any other royal child's and the boy loved his fair share of pranks and jokes. John was known for his mischievous behavior.
As his childhood friend, Elsie Hollingsworth recounts his pranks. According to Elsie, John would put glue on door handles and line seats with pins! He even referred to his father as 'ugly old man' and was accordingly given the nickname 'family jester.'
Word of his reputation as 'the naughty one' even reached Theodore Roosevelt, former President of the United States. Roosevelt once recalled a lunch with King George V, where the royal shared with the president that all his children are obedient, "except for John.":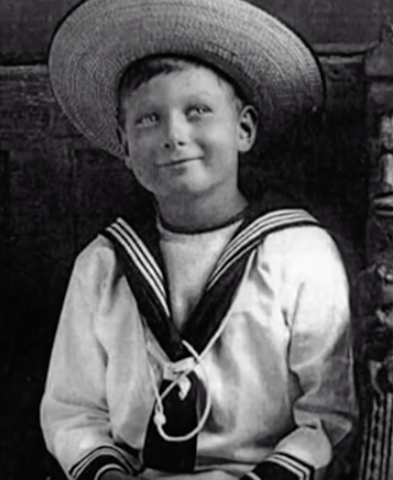 ---
"They are all obedient except John - I don't understand it. Now you watch when he comes in, he will go straight for that cake.» In came the children, and sure enough, John made a beeline for the cake. The king turned to me with an air of pride, in the way the event had justified the prophecy. "There - didn't I tell you so?"
HE HAD COMMONERS AS PLAYMATES
In those days, royals rarely came out of their homes except they were going on official assignments, so this did not allow for them to have many friends. When Prince John was alive, he was permanently in the care of his nanny, Charlotte 'Lalla' Bill. 
Although his siblings came to visit him occasionally, he was also allowed to have playmates in the estate. The prince was lucky because children of the Royal family were usually not allowed to have commoners as playmates. But, three commoners played with the prince at the Wood Farm every day.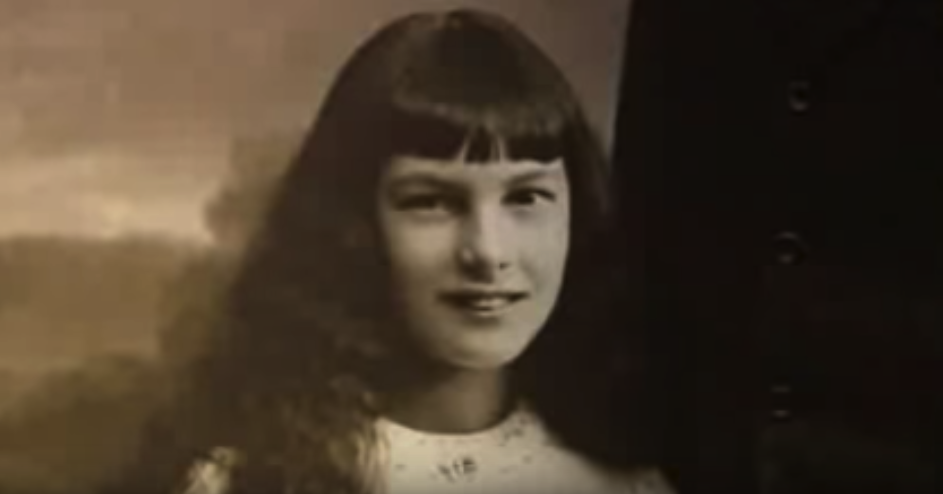 ---
They were Leslie Saward Heath, Elsie Hollingsworth (who is in the photo above), and Winifred Thomas. It was evident that the young boy had the blessing of the Queen in this aspect. Otherwise, it would have been impossible for those kids to be friends with the Prince. 
Besides, his grandmother, Queen Alexandra, was also a fan of the prince and made sure that he was always comfortable. She insisted that a beautiful garden was maintained for Johnnie to ensure his enjoyment in the estate. John cherished his time walking around the garden quietly. 
HIS BELOVED NANNY
One of the people the prince loved and held dear was his nanny, Bill, who stayed with him for three years until his death. A rare photo of the late Prince and his nanny just after the First World War surfaced, and they looked terrific together. The picture was taken in December 1918.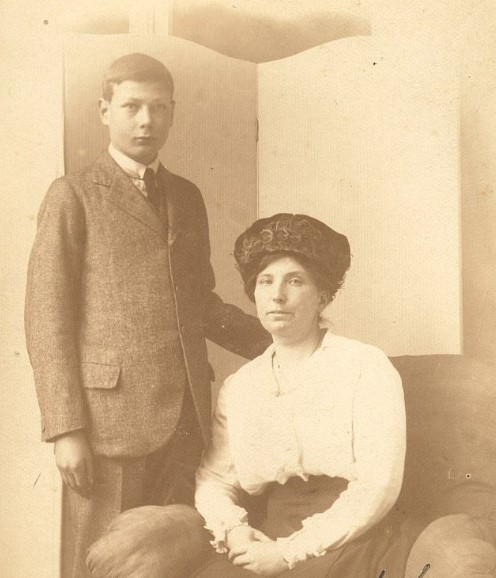 ---
It showed Bill sitting on a chair with her hands crossed, and Prince John standing by her side with his left hand on her shoulder. Charlotte was in the Prince's company when he had a close fit on January 18 of the next year. It was after this fit that John slept and died. 
HIS PARENTS' RIGID NATURE
Many perceived King George V and Queen Mary as cold and frigid towards Prince John. But it turns out they were not only strict on him; they exhibited this lifestyle with their other kids. Their approach to parenting was somewhat harsh, and this may not have been because of John's sickness.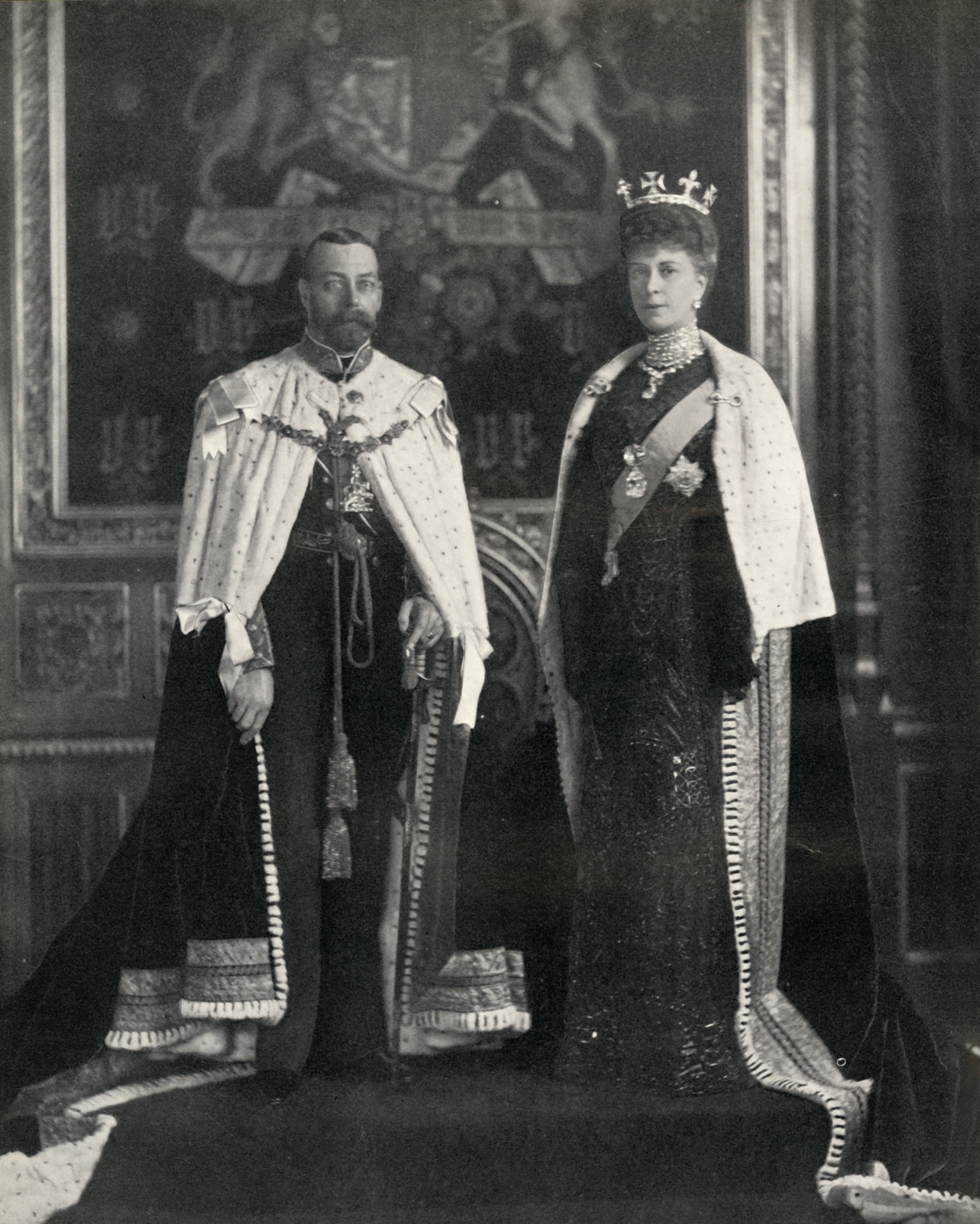 ---
The Princes' [parents were naturally cruel people who were accused of callousness. Prince Edward, another son, died in exile in Paris, in 1972. But the mystery surrounding the noble parents and their relationship with Johnnie has encouraged many to dig deeper into royal archives.
Even before the prince's epilepsy diagnosis, upbringing in their household was hardly normal. George and Mary had trouble expressing feelings and emotions. Growing up in York Cottage, John grew up with his siblings in two different rooms.
Purposely separating them from the adult world. The kids would only see their mother for an hour a day, whilst they would see their father even less. Although they didn't spend much quality time together, the household was evidently dominated by King George's 'direct personality.'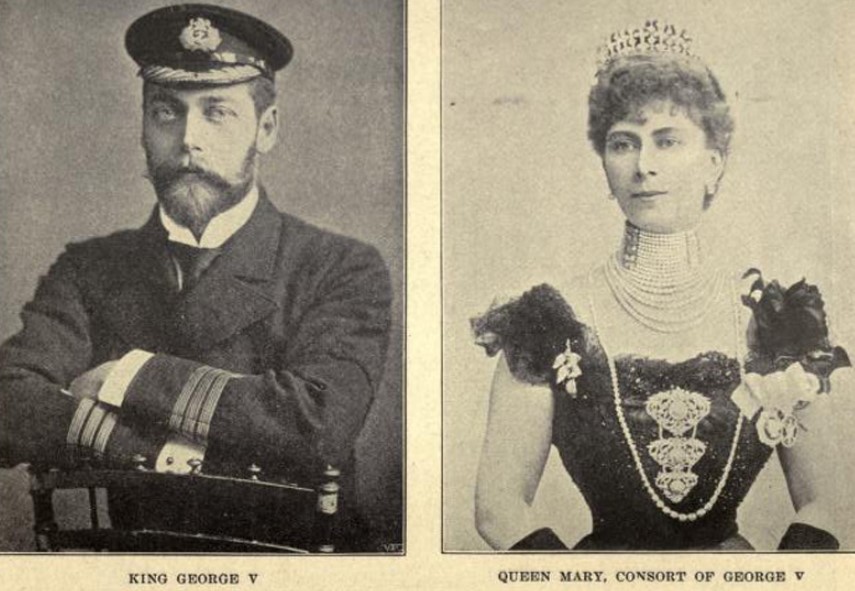 ---
The King had an obsession with collecting stamps and shooting games, so it is believed the royal would apply the same 'rigor' and 'attention to detail.' His rumored explosive temper certainly didn't help, as many believe his sons were 'put through hell' by setting constant, ridiculous standards for them.
Mary also had issues of her own, which had a massive impact on how she raised her children, too. Her relationship with them has been described as 'detached.' This was because the Queen had gone through life in a 'psychological suit of armor,' 
This, unfortunately, prevented her from giving the real warmth she truly possessed. And being the loyal, devoted royal wife to the king that she was, Mary would often keep quiet during her husband's rages, not protecting their children as often as she should have.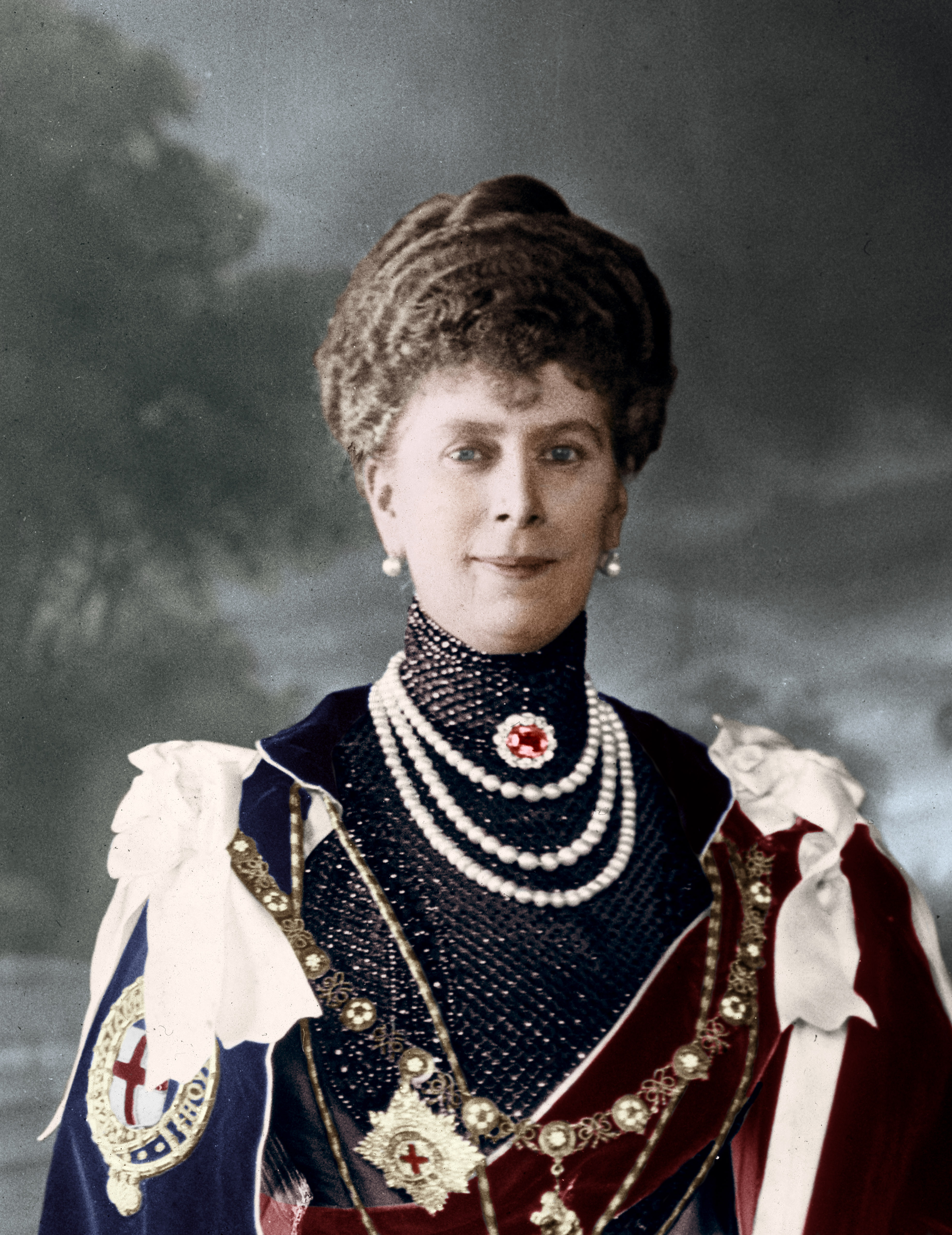 ---
According to MSN, we have, again, another side of the coin. Author of In the Eye of the Storm: George V and the Great War, Alexandra Churchill, suggests that the royal parents doted on all their six children by the standards of their era and class. And there are some proofs of that affirmation.
For instance, it is said that His Majesty took a sort of paternity leave when John arrived in this world, which was not common back in those old days. Besides, it was Queen Mary who personally chose Johnnie's final home, making sure his room had a view of his precious steam engines.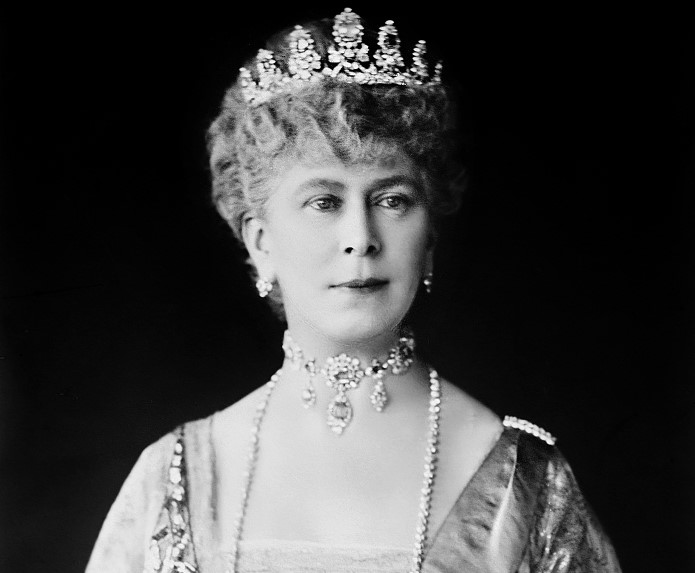 ---
Apparently, Windsor Castle or Buckingham Palace were like prisons for a boy with such conditions, so the family decided to drop him off in a place he could enjoy more. The rest of the children participated in the location selection as well.  And to support the idea, the author claimed,
"There is nothing to suggest that he remained anything but a fully-fledged member of the royal family. In fact, when the other children were left behind to continue their lessons, Their Majesties would take him with them as they alternated residences."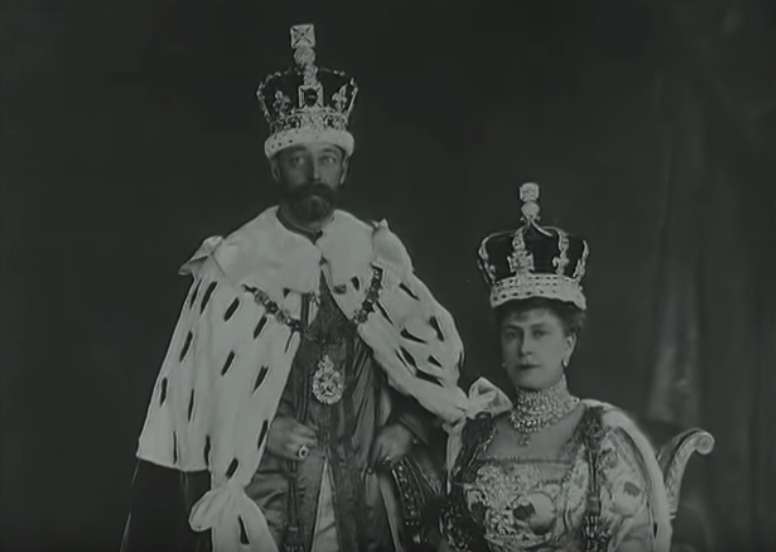 ---
He had fancy parties to celebrate his birthdays that included monkeys and dogs performing at Buckingham Palace's ballroom. Physical evidence also revealed that his family kept a scrapbook with records of his first word, first tooth, or the time when he started to crawl and walk. 
WAS THE PRINCE SUFFERING FROM OTHER DISORDERS?
There is a general belief that John might have been suffering from other mental issues as well, which is what might have stopped him from living a normal life. Epilepsy is associated with other learning disabilities. In fact, with at least 30% of cases of epilepsy, some form of a learning disability is present.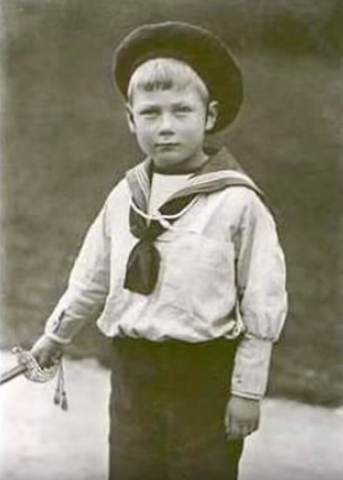 ---
Some experts even believe that John might have suffered from semantic-pragmatic disorder - a set of abnormal language and communication developmental features. This could, in turn, explain the prince's mischievous behavior. Maybe the prince didn't want to rebel.
He just simply didn't understand what was being asked of him. Presented below is one of the few surviving examples of John's handwriting, which used to belong to his nanny. Although we can't be sure how old he was, this is a major clue that his development began to suffer. 
DEATH CAME TOO EARLY
On January 18, 1919, the young Prince got up early as usual and embarked on a brisk walk with his older sister, Princess Mary. After a long time of caring for Prince John, his condition did not get better with time or medications, and that afternoon, he died in his sleep.
He was merely thirteen years old. How tragically sad. Many criticized the Royal family, especially King George and Queen Mary, who described the death of the prince as a relief and the greatest mercy. In the Queen's words, we understand what they felt for little Johnnie.
She said:
"I cannot say how grateful we feel to God for having taken him in such a peaceful way, he just slept quietly into his heavenly home..."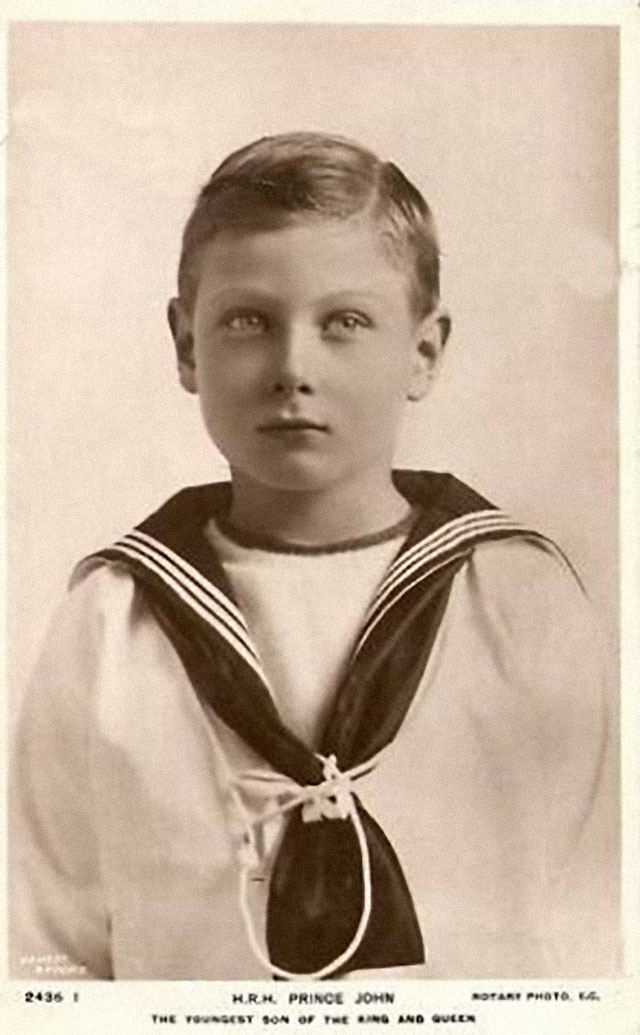 ---
It was only after his passing that the Palace finally made an official announcement of the tragic news and revealed the condition that had affected John since his early years. It is not unheard of that the total family was ashamed of the Prince's condition, but they mourned him.
THE FUNERAL
A private funeral was held for the prince, and the staff of Sandringham house and villagers who knew him and the bitter condition he faced in his lifetime were in attendance. They were allowed to pay their respects to the late royal whom they had known for three years since.
This showed that although the King and Queen were emotionally distant from their son, they did everything they could to make sure that he had the best funeral. In those days, commoners were never allowed to attend the funeral services of royals.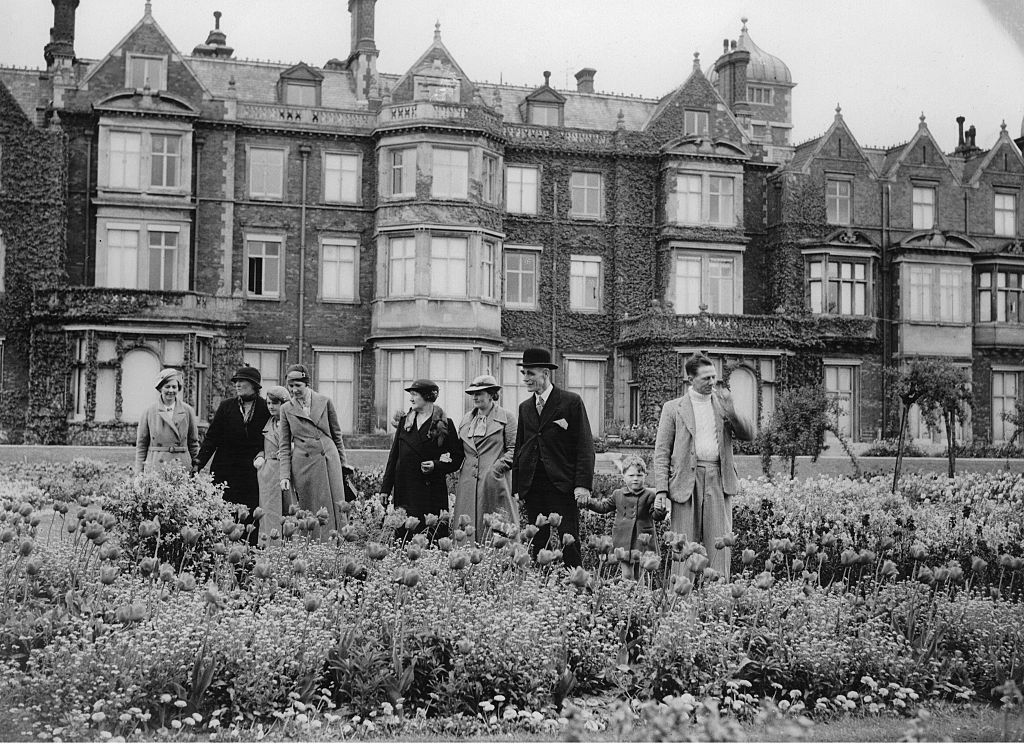 ---
However, Prince John lived and played with commoners for the last three years of his life at the Wood Farm, so it was ideal that these people gave him a farewell. Not many knew or heard of Prince John and his painful life story. It's sad that he had to be subjected to.
Such harsh experiences for something that wasn't his fault. While it could have been that the Royals were cruel to him indeed, it may also be unfounded stories and opinions. What do you think truly happened? Tell us your thoughts in the comments section.
QUEEN ELIZABETH II'S SECRET DISABLED COUSINS
Back in 1987, the news caught the wind that the media discovered about Queen Elizabeth's secret cousins. At the time, only two cousins were discovered to be locked away at an 'asylum for mental defectives.' However, in recent years, the scandal was reborn again.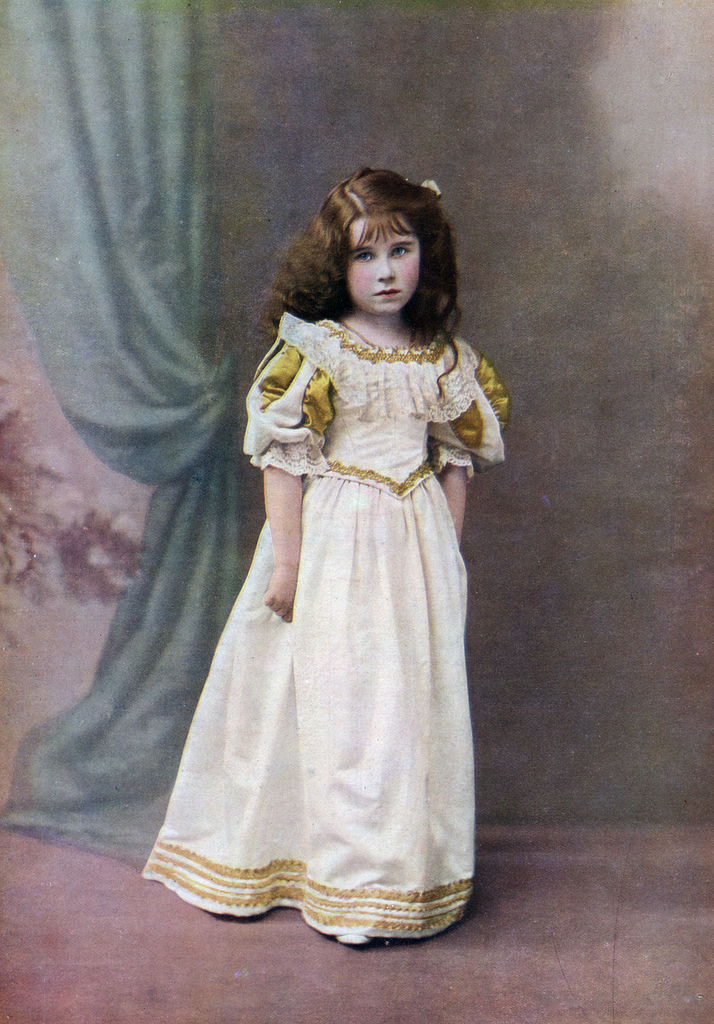 ---
All five cousins belonged to the Bowes-Lyon family of Queen Mother Elizabeth. In the 1963 edition of "Burke's Peerage," a guide to the British aristocracy, stated that the first two cousins were listed as dead - even though one of them was, in fact, alive.
The other three second cousins are still alive today. The five girls who were sent away, were Nerissa, Katherina, Idonea, Etheldreda, and Rosemary. And all of them were locked away at the same institution on the exact same day, back in 1941.
At the time, Nerissa was twenty-two, Katherine was fifteen, Idonea was twenty-nine, Etheldreda was nineteen and Rosemary was twenty-seven. When we look at the ages of the girls who were sent away, they had clearly been cared for at home until they became women.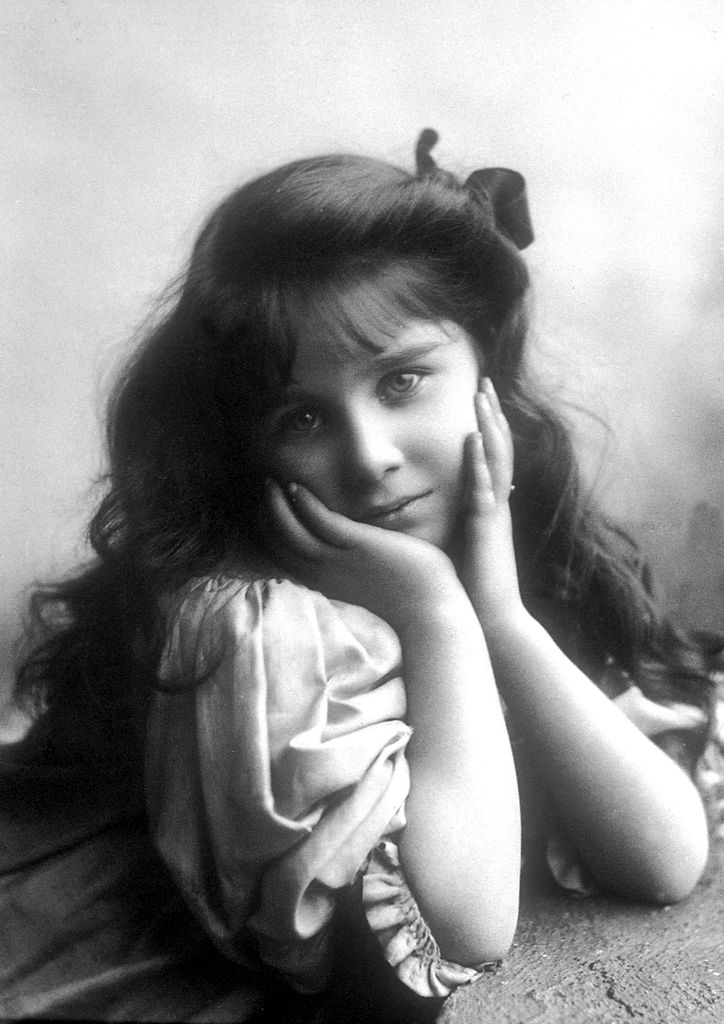 ---
Apparently, it all started with their grandfather, Lord Clinton. Clinton had reportedly started thinking about their future for years and with their parents eventually growing old and passing away, other arrangements had to be made for the Lord's granddaughters.
Supposedly, all five of his granddaughters were in "good physical health" and were expected to live to the elderly age. Alas, they were all deemed to be 'like mischievous five-year-olds'. And this is where the Second World War hits. Staff members were being sent away.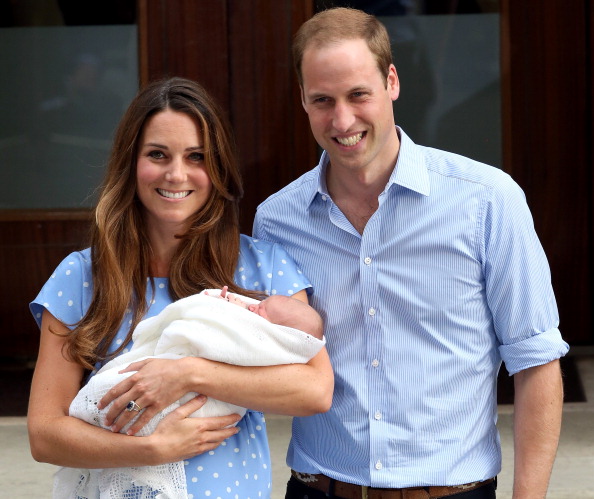 ---
WHAT DO THE ROYALS DO IN SUCH CASES?
When we look at the Sussexes and Cambridge's children, our hearts are instantly filled with joy, as these royal couples were truly blessed with some of the most wonderful and beautiful children. Which, speaking on the topic of disabilities, makes fans question one thing.
What would happen, in today's world if any of the royal couples gave birth to a child with a disability? Surprisingly (because of their controversial actions in the past), Steve Cassidy, an editorial fellow at PC Pro Magazine, believes that the royals would put the disabled child first.
"A resident of the United Kingdom, Cynthia Fell, used John, the fifth child of King George V and Queen Mary as an example. As we've previously mentioned in the article, John was diagnosed with epilepsy at an extremely young age, which resulted in him having a learning disability, as well as an intellectual disability. She said, "He appeared in public quite frequently until around the age of 11 when his condition worsened. He slowly disappeared from the public view and no official portraits of him were commissioned after 1913."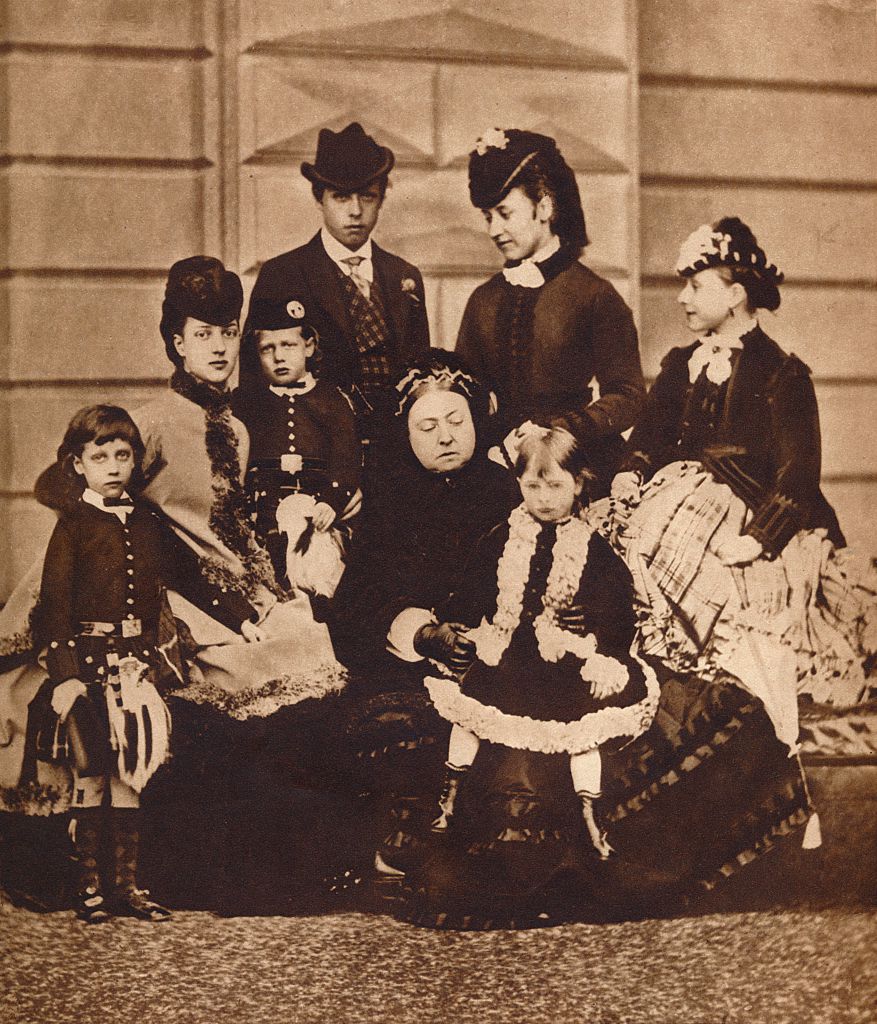 ---
And according to technology strategist Peter Quodling, there's no one else to blame but the royal family for disabled relatives. He explained:
"Another important consideration is that the Royals have been some prone over multiple generations to a moderate level of inbreeding – the multiple royal families of Europe have 'cross-bred' before bringing 'commoners' into their gene pool to freshen things up. While lack o genetic diversity is sometimes considered to be a precursor/predisposition to disabilities, this hasn't been noticeable."
In modern times, things would be much different. According to Alex Denethom, who's frequently worked with autistic children, the family would most definitely handle the situation differently, compared to the 1920s. Since it's now 2019, we're almost certain they are accepting.