Stranger Things Cast's Real-Life Partners
Who from the set is dating each other in real life? Which actor has the most impressive list of ex-lovers? Is it true that Millie Bobby Brown is dating David Beckham's son? And one of the most intriguing questions is - who from the cast is still single and why?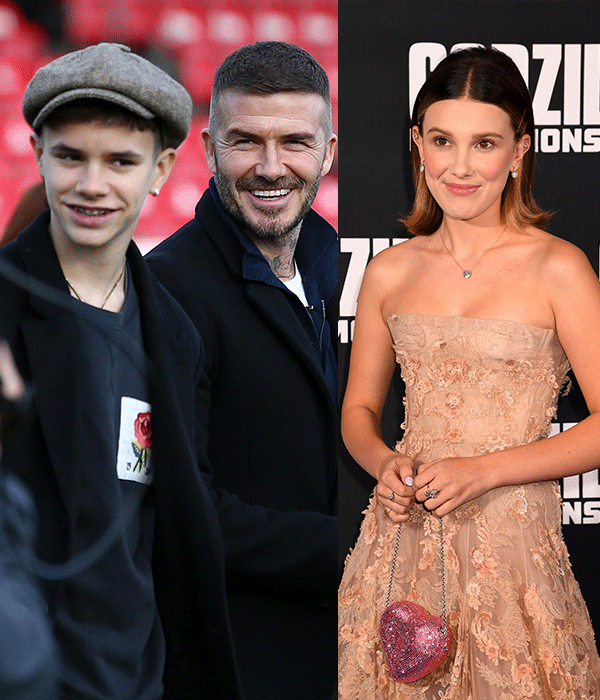 It's time to get to know our favorite celebrities more personally! The first season of the show was streamed on July 2016 and since then all the Stranger Things kids have grown up and are now ready to dive into serious relationships. But just before we get to the youngest actors let's first talk about their older counterparts...
Winona Ryder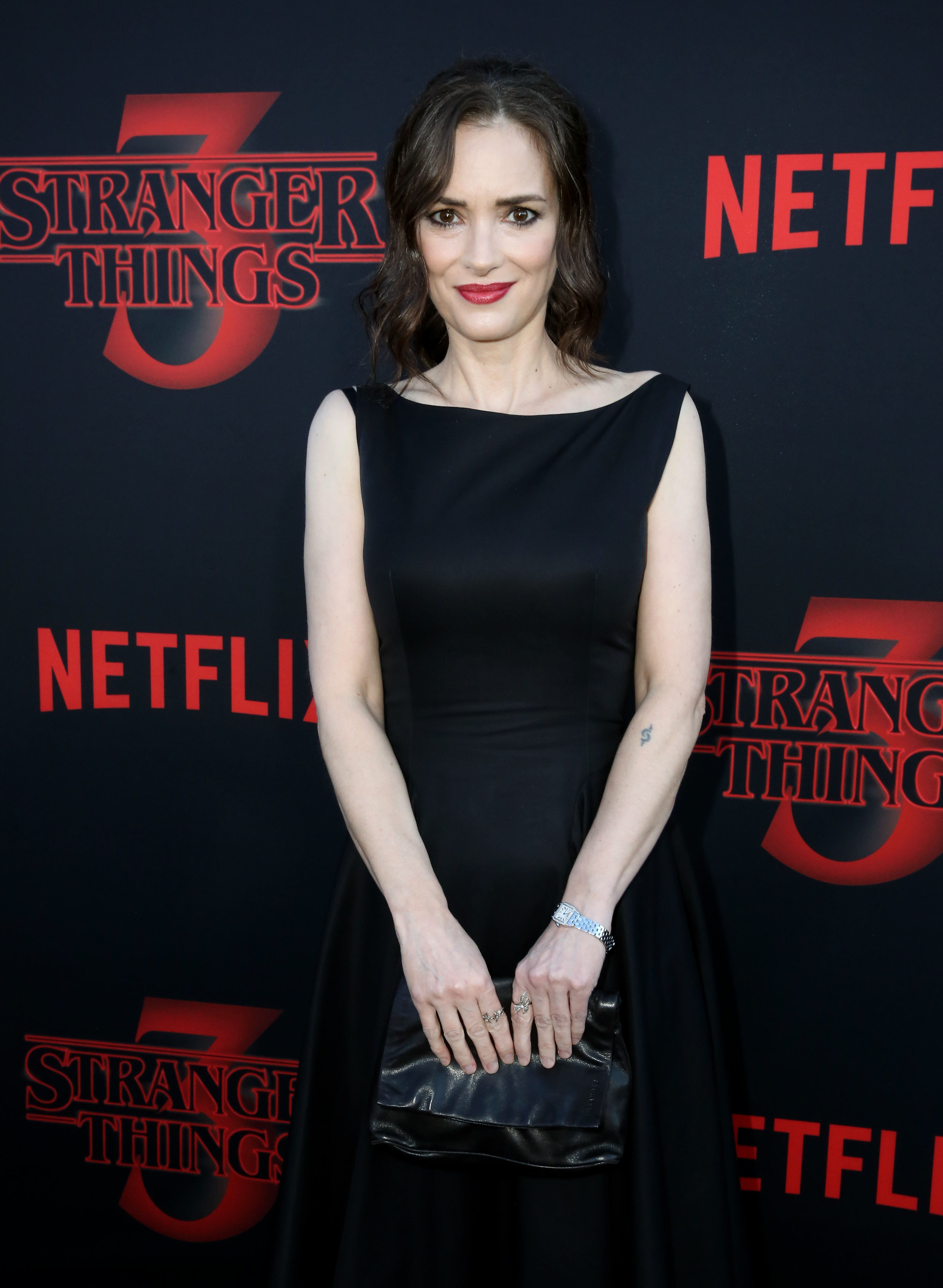 ---
Despite the fact that she was never married, Winona has had several relationships with world-famous actors and musicians. Yep, on her list of boyfriends, there are celebrities such as Johnny Depp with whom she started dating after meeting at the New York premiere of "Great Balls of Fire!", Henry Alex Rubin, Page Hamilton, Christian Slater, musician Beck, and even Matt Damon. And we can't forget about the short romances that Winona had with celebs such as David Duchovny and Val Kilmer!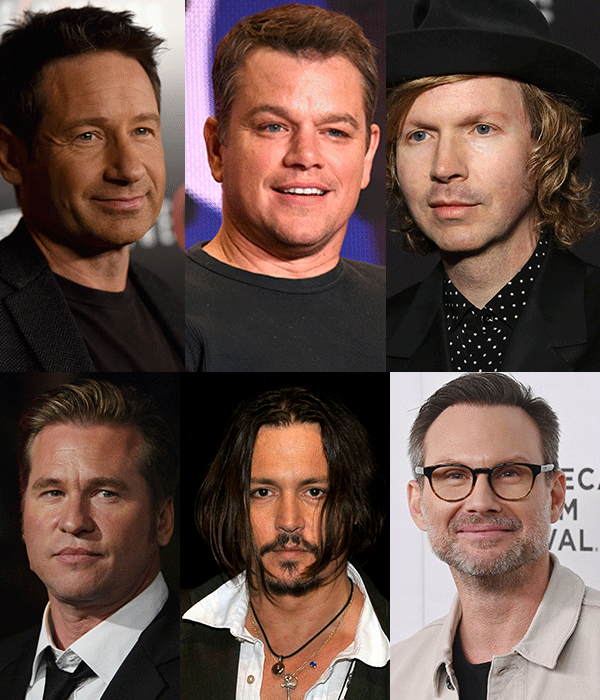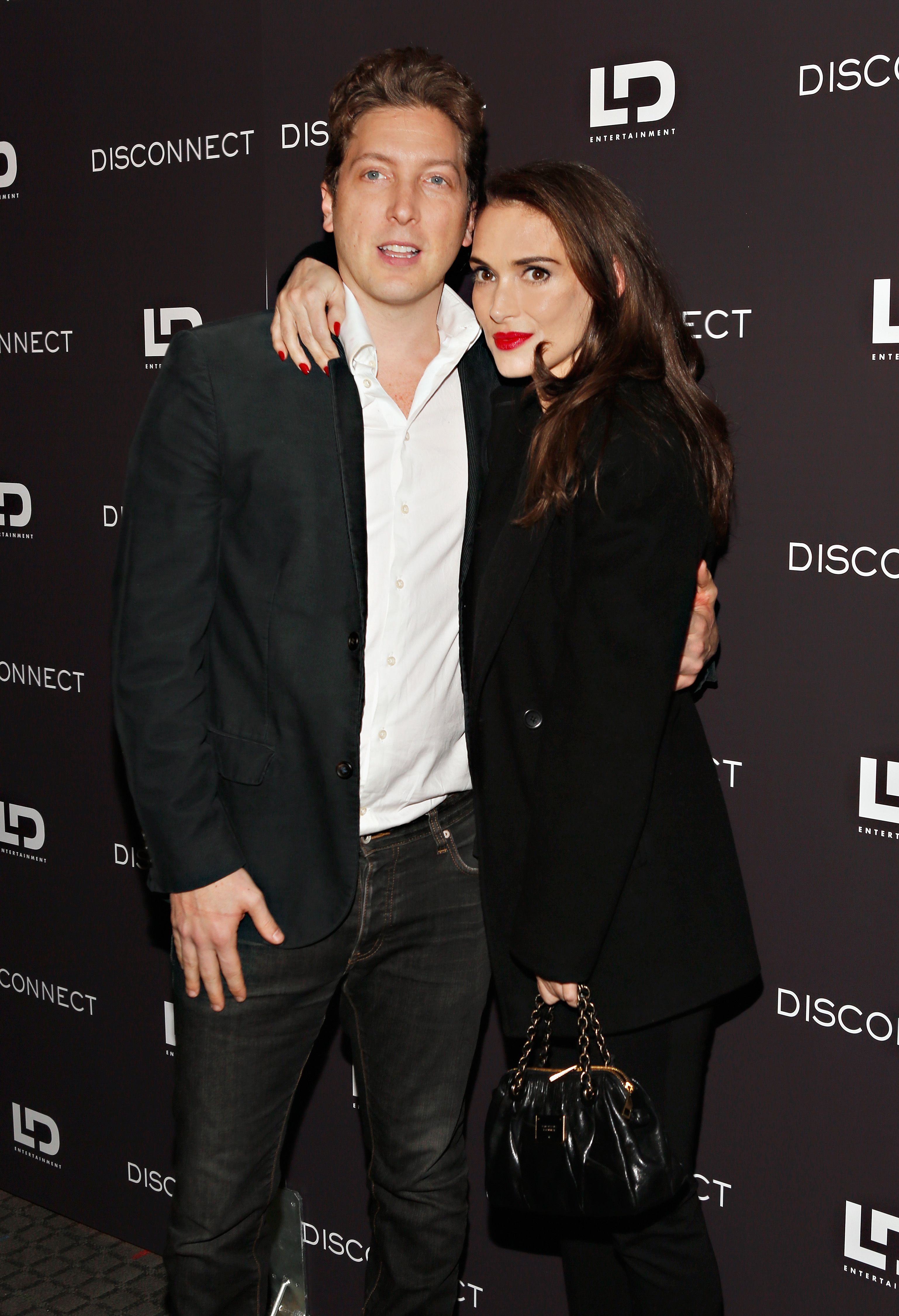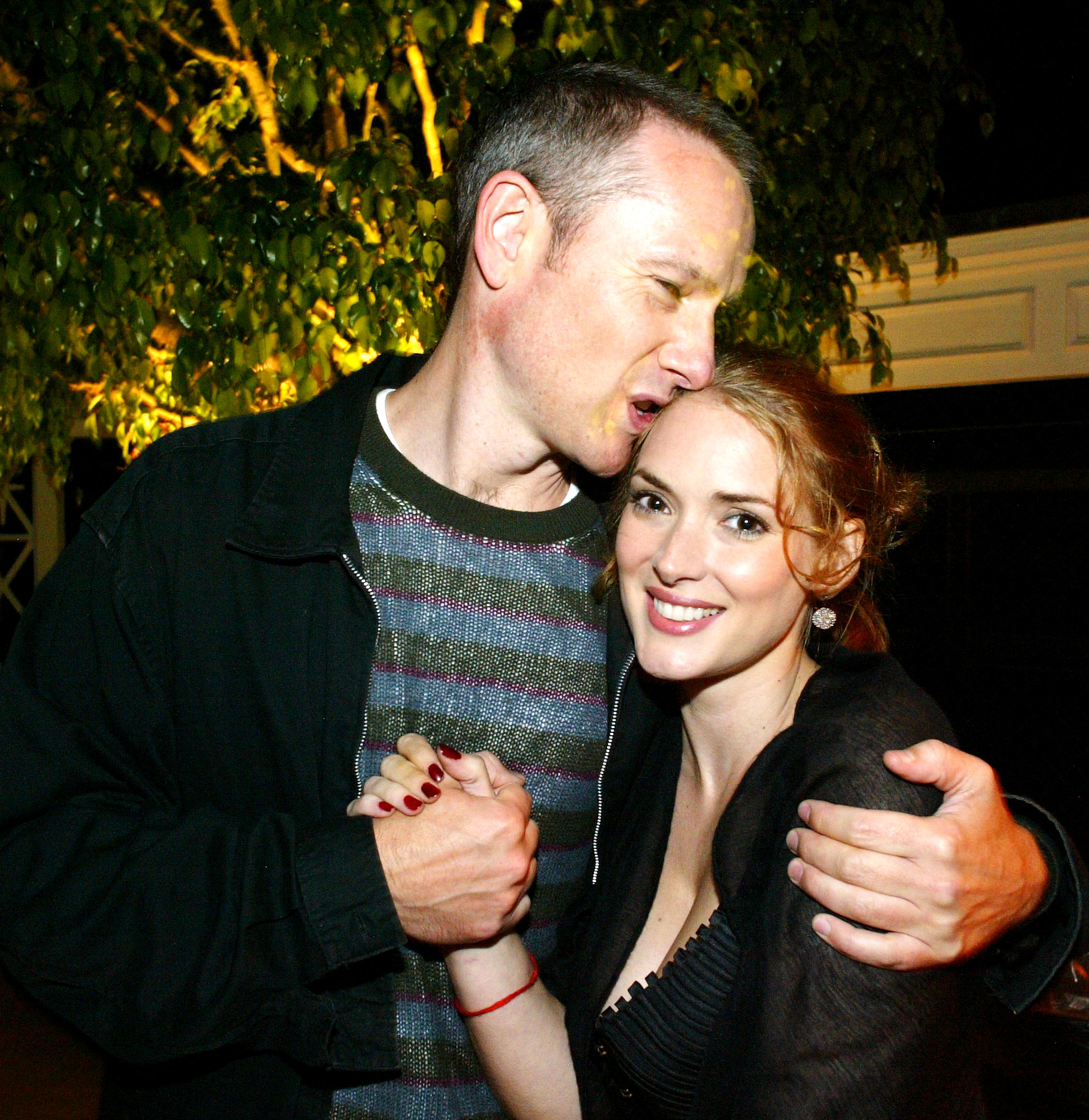 So indeed it does sound a little weird -  why Ms. Ryder is still not married? Well, this isn't 100% accurate coz back in 1992 she was kind of married to ...... Keanu Reeves! They both worked on Francis Ford Coppola's movie "Dracula" where there's a wedding scene with a real Romanian priest who performed a real marriage ceremony from the very beginning till the end.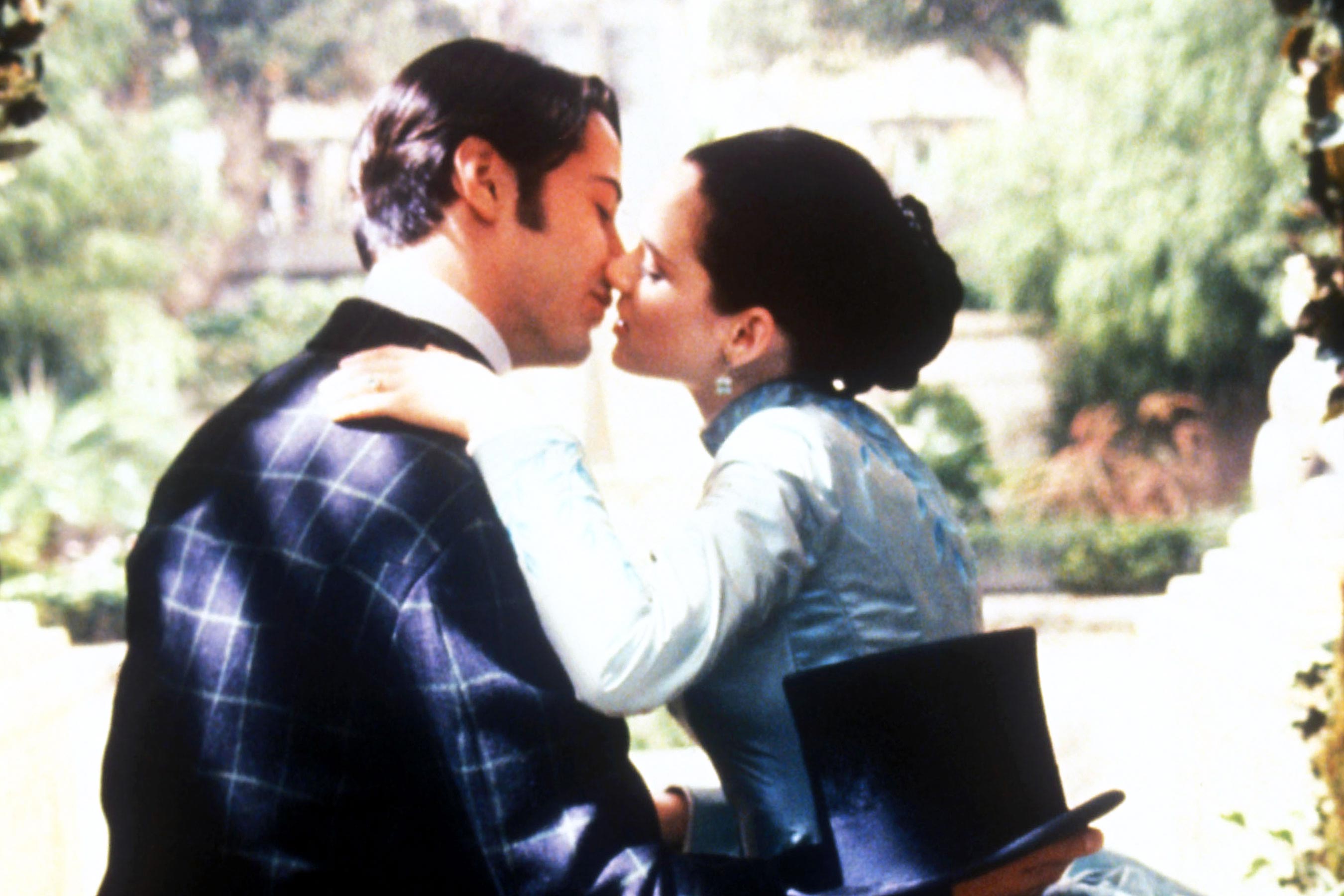 ---
Despite the fact that it was a movie everything on set was real. After that episode, Winona even started calling Keanu "husband" while texting him. And Keanu seems to be satisfied with his status. "Yeah, It's awesome" - he commented on The Talk. Oh c' mon! You could do worse, Keanu!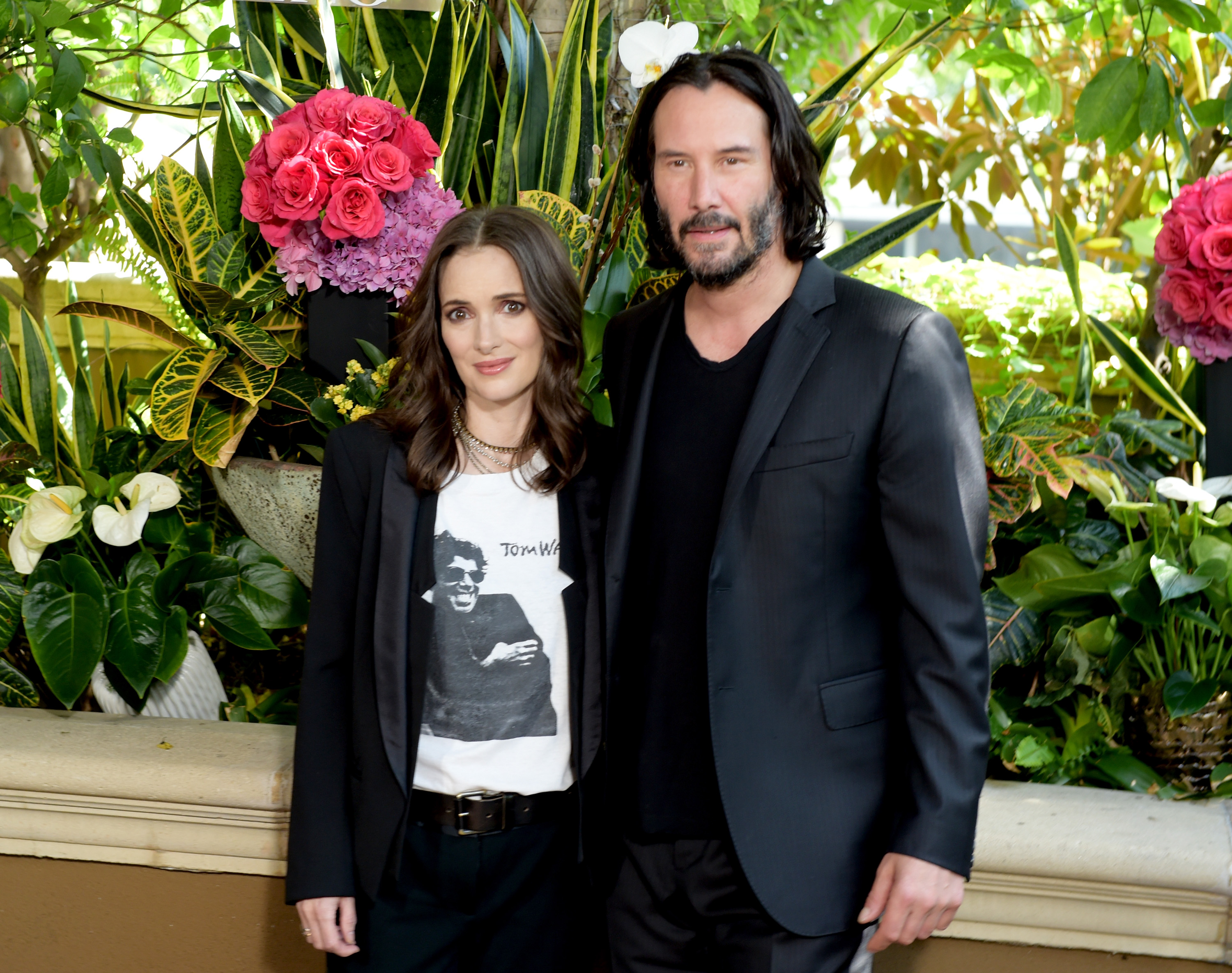 Anyway, being serious here's what Ms. Ryder thinks about marriage: "I'm a serial monogamist," she said to Net-a-Porter.
"I'd rather never have been married than been divorced a few times. When your parents are madly in love for 45 years, your standards are really high. But I've been happily with someone for quite a while now." 
Owww... That sounds sweet! And of course, she was talking about Scott Mackinlay Hahn - founder of a Loomstate company that develops environmentally sustainable fashion products. They've been together since 2011 and who knows - maybe Scott is THE ONE for Winona? Fingers crossed!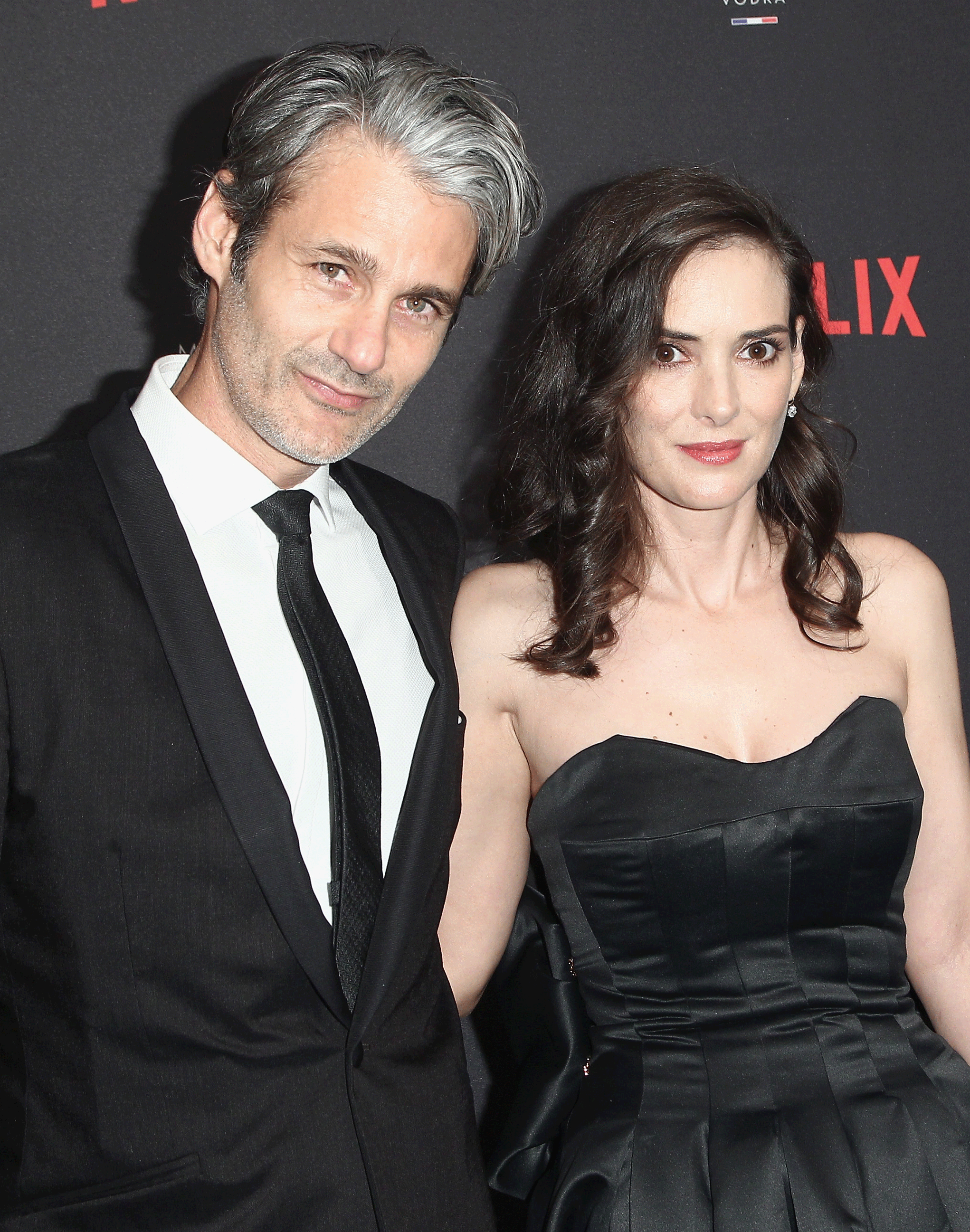 David Harbour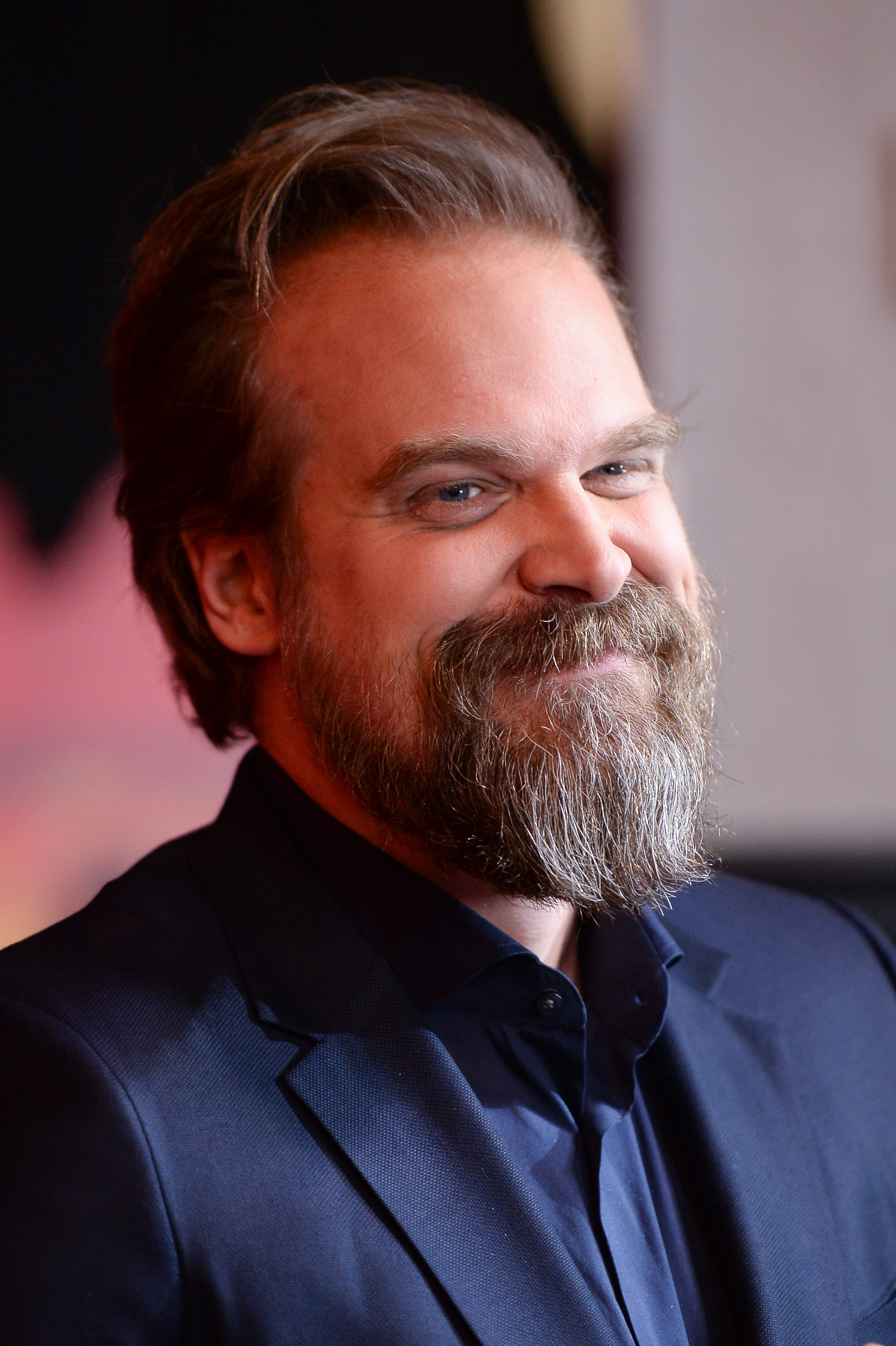 ---
Despite his character, who is known to be a bachelor who falls in love long time after losing his daughter and getting divorced, David Harbour has a pretty impressive dating history.
Like did you know that he used to be in a serious relationship with 90s movies legend Julia Stiles? Yes, Julia Stiles, Emmy nominee, who guest-starred in Dexter TV series back in 2010 and who also starred in feature movies Mona Lisa Smile and The Omen.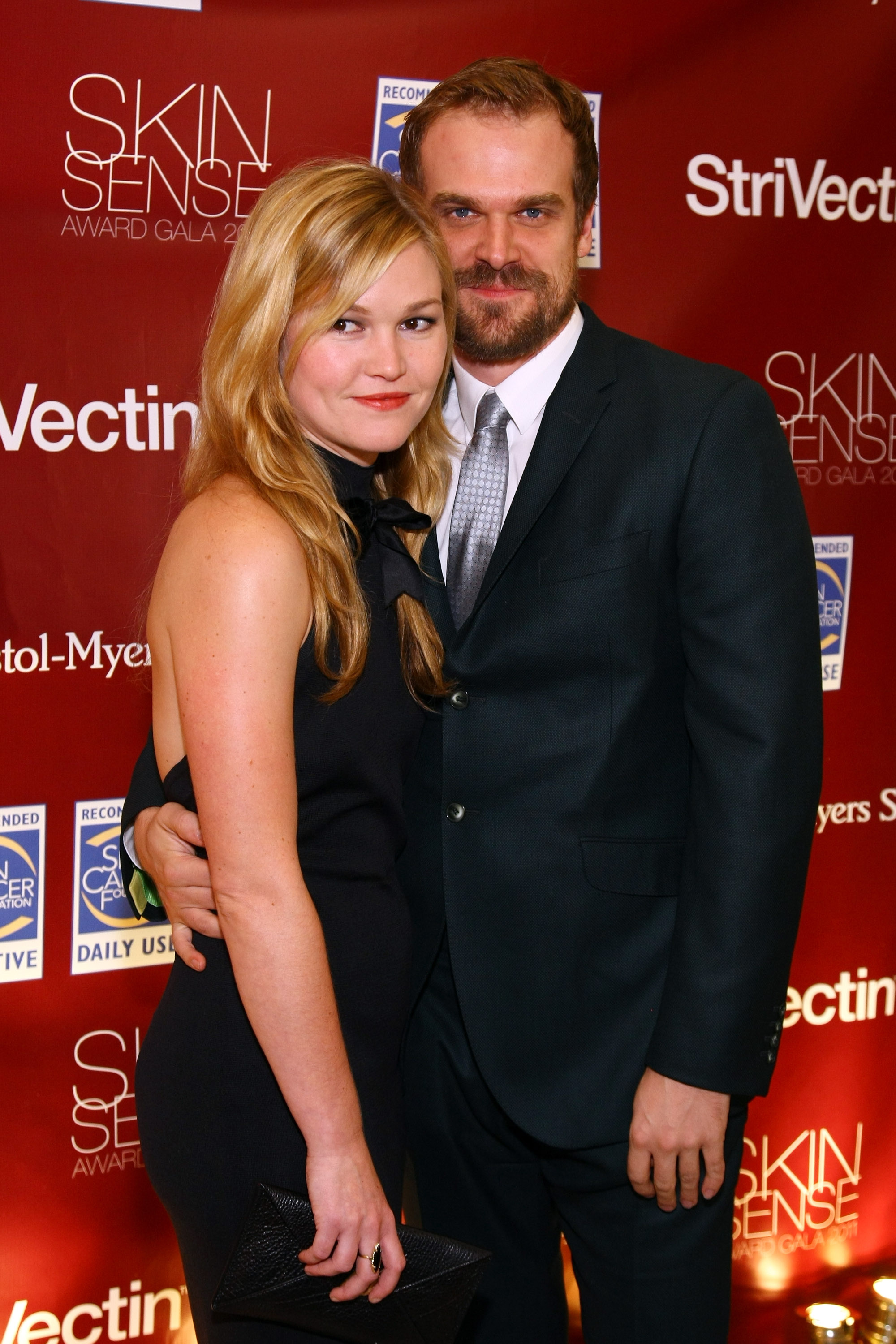 Julia and Harbour's romance apparently started in 2011 when they both were on the set of Between Us (which was released in the USA in 2013). They were seen walking together in New York City looking all lovey-dovey during the filming period. But unfortunately their relationship didn't last too long and it's not even that clear when they broke up… According to the New York Daily News they split in 2012 and neither star talked about their relationship publicly. 
David had another short romance with famous actress Maria Thayer. You may remember her playing a crazy wife in Forgetting Sarah Marshall. They worked together in the 2009 film State of Play and dated till 2011. And there's even a rumor that they were engaged at one point! But just because David Harbour never spoke much about it we can't confirm if the rumor is true or not. Nevertheless, David is in love again!
---
He went out in public with American musician and actress Alison Sudol during the 2018 Golden Globes and the 2018 Critics' Choice Awards. Alison Sudol is known for her roles in Fantastic Beasts And Where to Find Them, The Crimes of Grindelwald and the shows Dig and Transparent.
They both seem to be really happy, so sorry ladies - seems like Chief Hopper is kind of already taken...
Gaten Matarazzo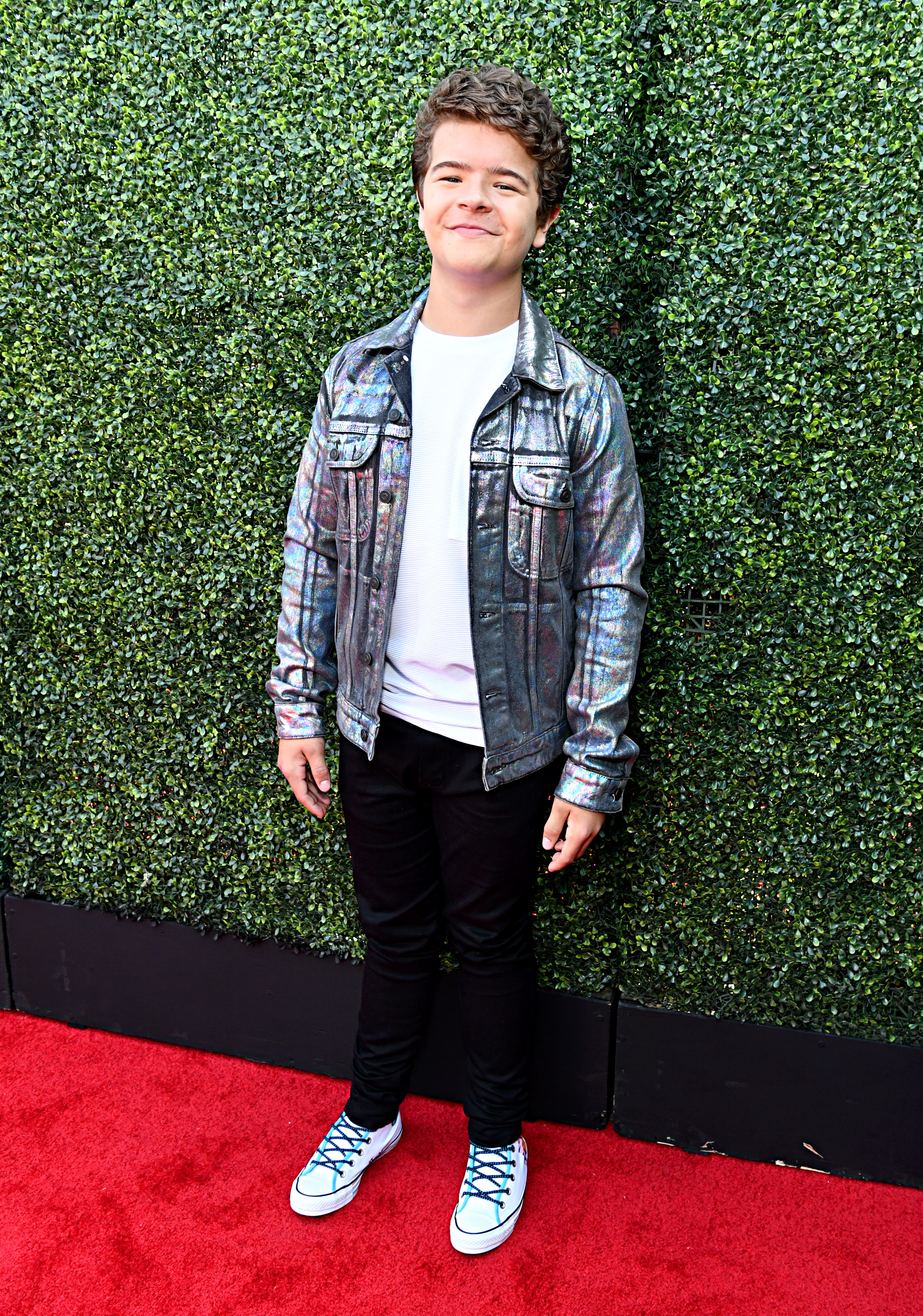 ---
And what about everyone's favorite Dusty-bun, huh? Is Gaten taken as well? Just take a look at his Instagram post on March 5, 2019:
"I can't believe that I've been with this gorgeous girl for an entire year. It feels like our first date was yesterday but it also feels like it's been ten years. I love you so much and I don't think that there is any other way i would've wanted to spend this last year."
That's right, Gaten Matarazzo went official about his relationship with American actress and musical theater performer Lizzy Yu, confirming all the rumors about their romance that has been present for almost a year.
Gaten made a post on his Instagram in June 2018 leaving a clue that he might be in relationship with Lizzy Yu. The couple probably needed some time before making any public statements.
Let's move to Dustin's onset friend Steve...
Joe Keery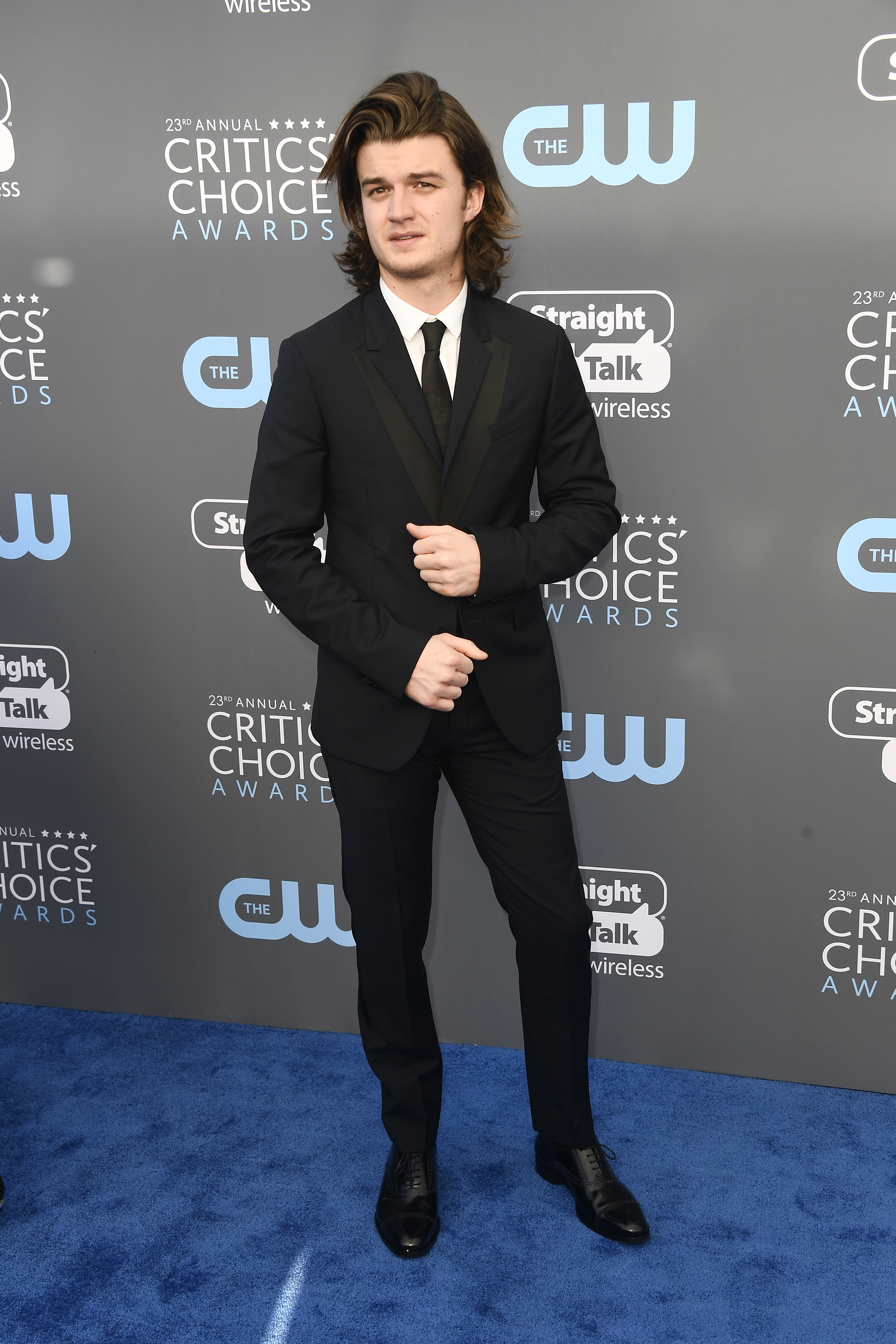 ---
The actor who portrayed Steve Harrington isn't only famous for having gravity-defying hair but for being a musician in the psychedelic rock band called Post Animal. And many girls who are crushing on Joe Keery will be upset about the fact that he is also taken… But hey! He seems to be really happy in his relationship with Maika Monroe - a Californian actress that is most known for playing in Independence Day: Resurgence, the indie-horror film It Follows and many more.
We should also mention that Maika is a professional kiteboarder and not only can she greatly perform in horror movies but she can literally surf on the water! Hands down she is pretty successful for a 26-year-old!
The couple started dating in 2017 and they even appeared sometime later walking on a red carpet together at the premiere of Stranger Things season 2 and two years later at the season 3 premiere.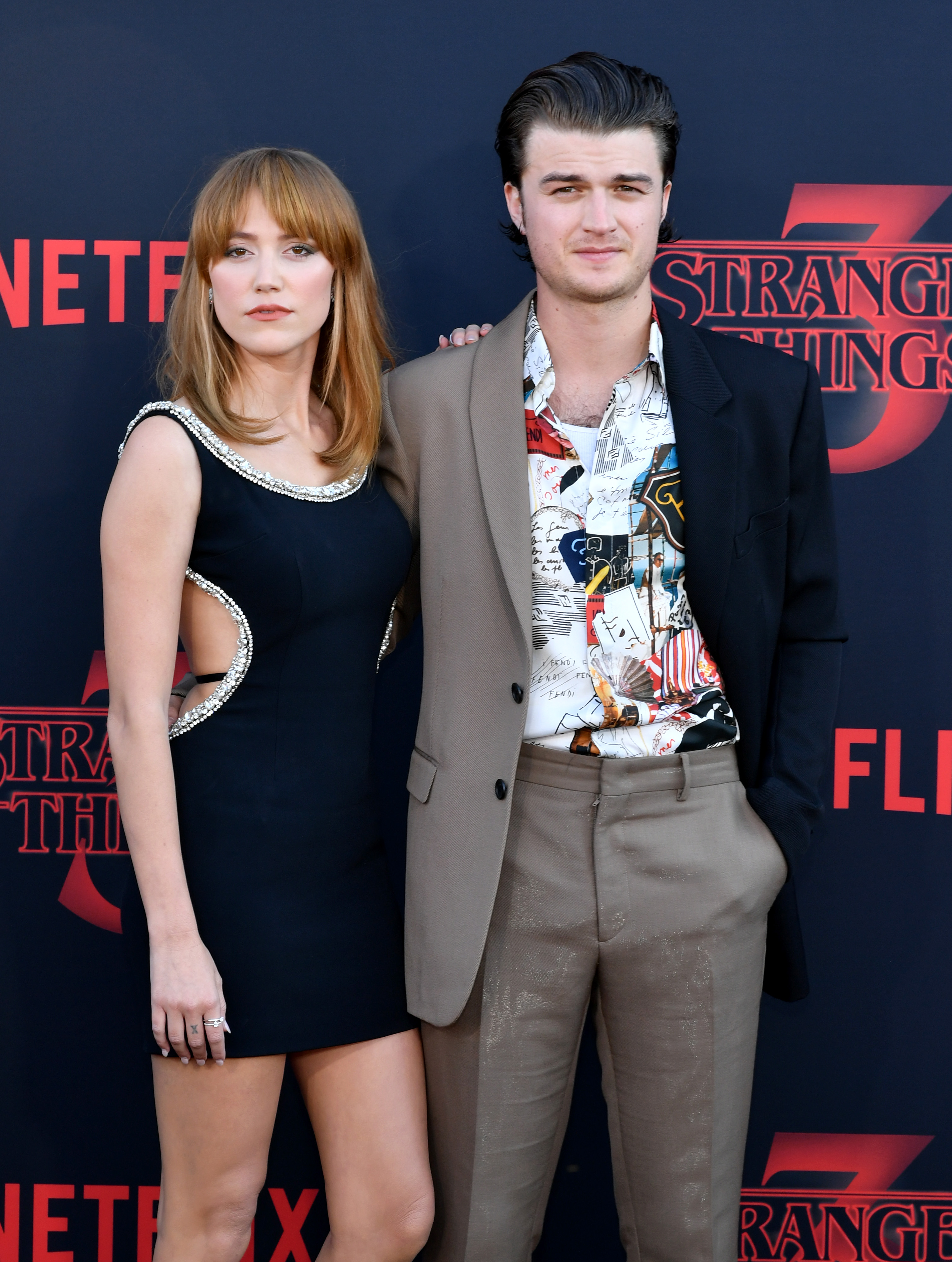 ---
Joe and Maika are a perfect example of a cool celebrity couple, who seem 100% into each other and for what's probably in their best interest - they don't share too much of themselves publicly.
Before we get to those guys from the case who are dating not only in the series but in real life as well let's take a look at those who portray supporting characters in Stranger Things.
Did you know that Maya Hawke is the daughter of cinema legends Uma Thurman and Ethan Hawke? And that she has already starred in Quentin Tarantino's new movie "Once Upon A Time in Hollywood"? That's right. Despite the fact that she is only 20 years old she already has some pretty cool films behind her back. 
And what about her real-life partner? Most of Stranger Things fans were hoping to see her together with Joe Keery but the story went off in another direction... both in the series and in real life.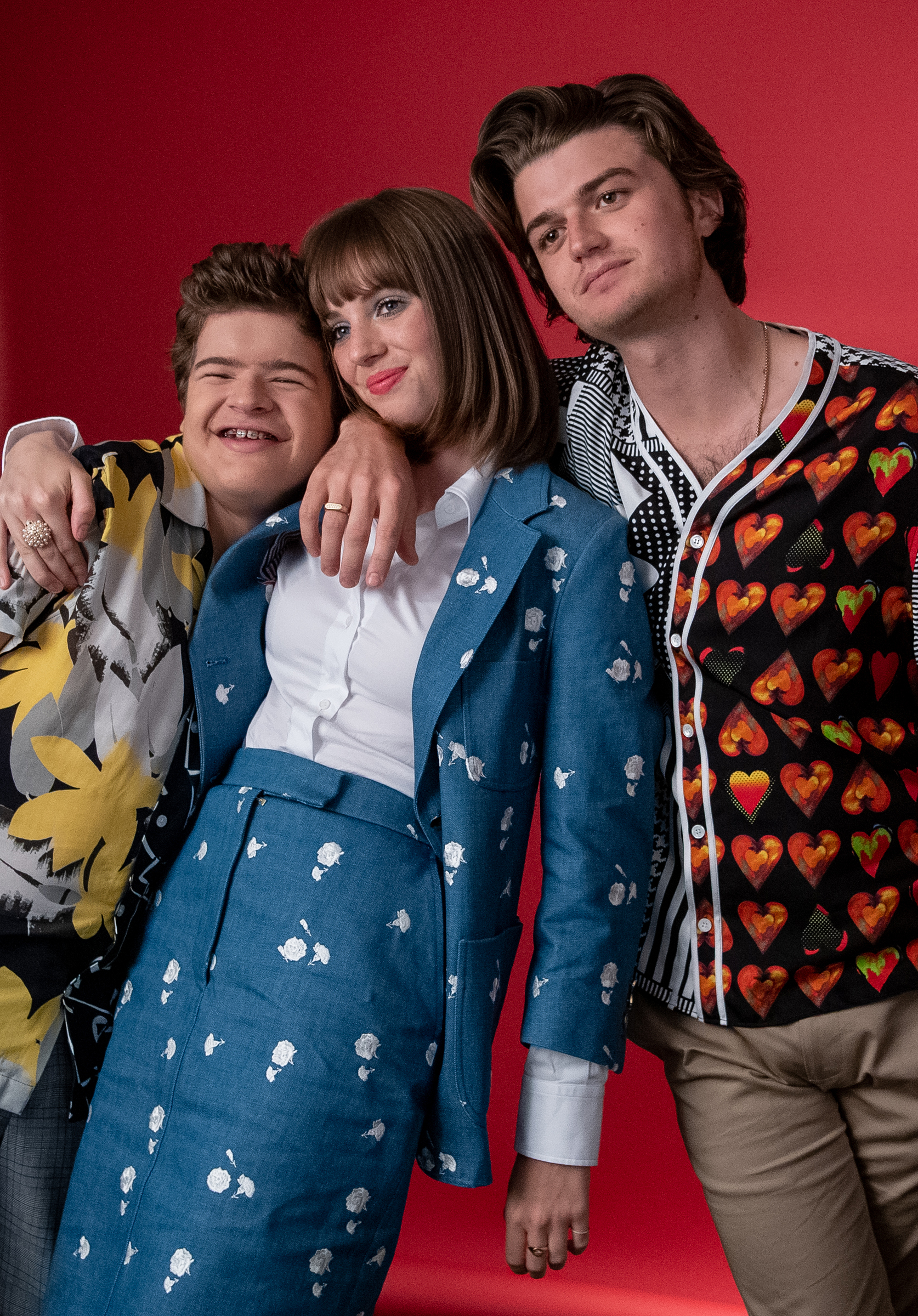 ---
The only thing we know is based on Maya's Instagram - she appears to be dating Gus Wenner who is the brother of fashion photographer Theo Wenner and a son of Rolling Stone founder Jann Wenner.
And what about the show's biggest bad boy Billy Hargrove AKA Dacre Montgomery? Would his female fan's hearts be broken as well? And the answer is YES!
Dacre's character was in some serious trouble in Stranger Things season 3 but while being out of Upside Down he seemed to be fine and enjoying his success together with his girlfriend Liv Pollock. Same as Dacre, Liv is a native of Perth, Australia and she is known to be a successful model.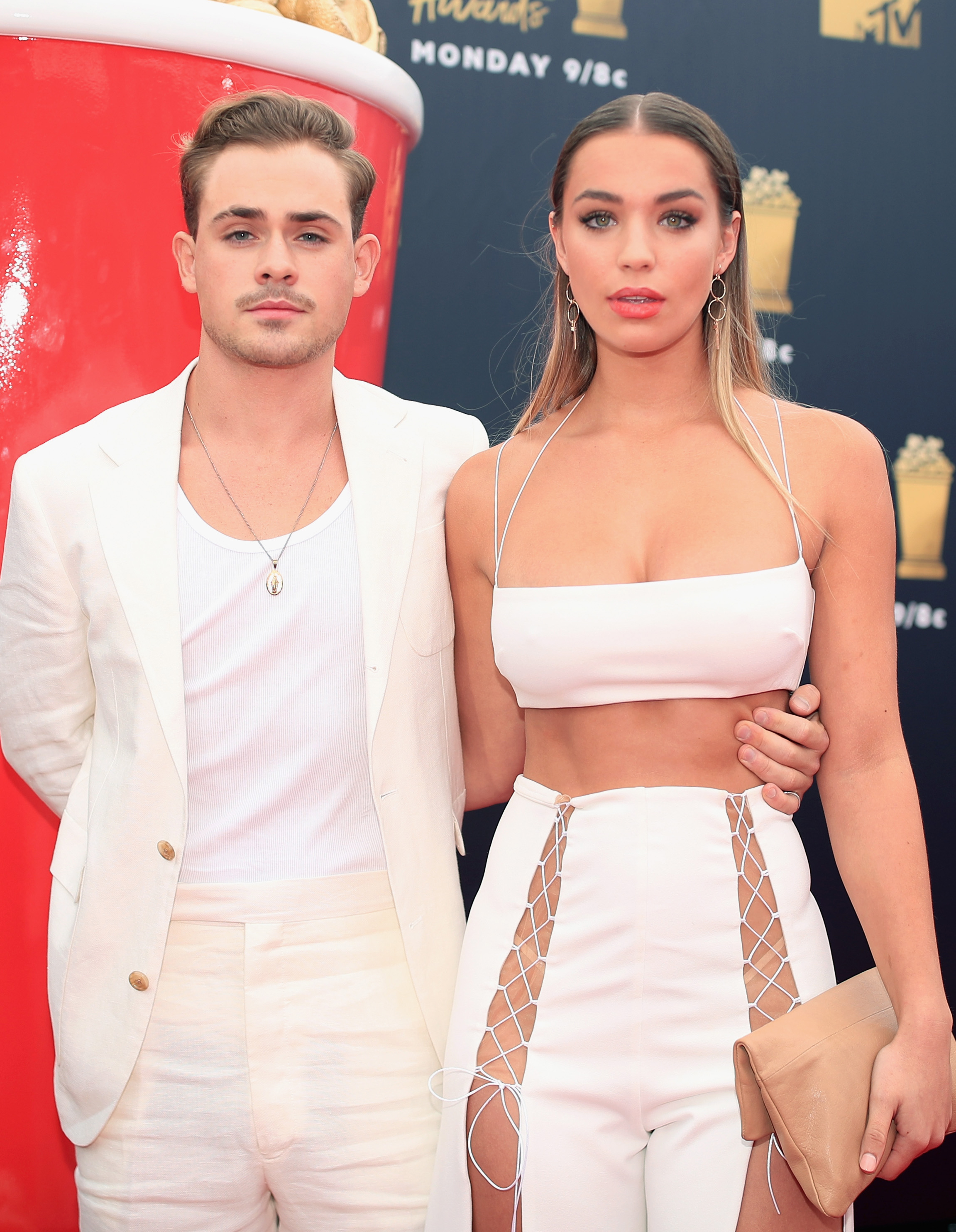 While Dacre was filming the season 3 Liv moved to Atlanta for work purposes and, of course, to support him.
"Moving to Atlanta has definitely made our relationship stronger and allowed us to grow up in many ways." - she said to Perth Now.
Natalia Dyer and Charlie Heaton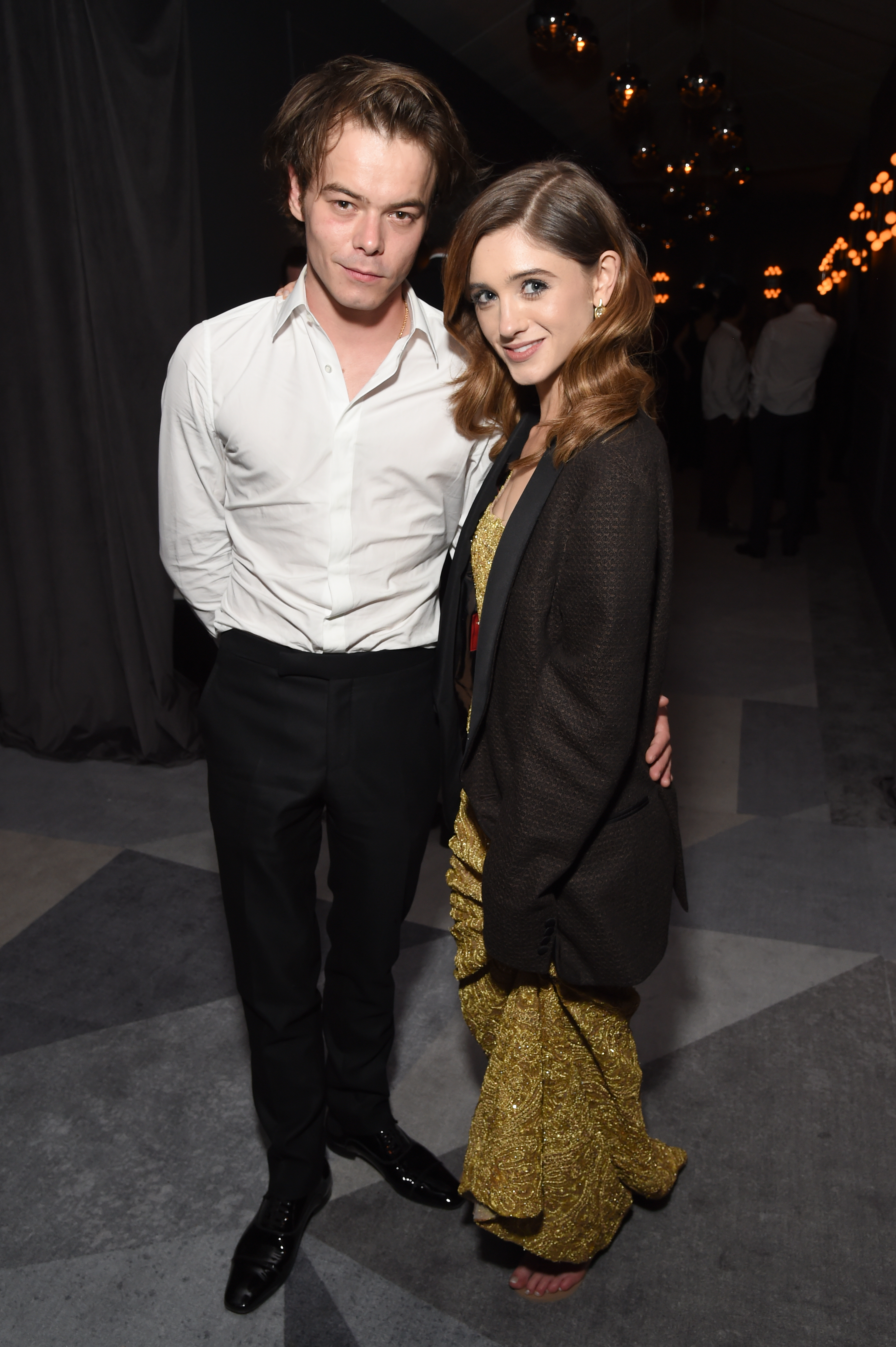 ---
If you watched both Nancy and Jonathan on screen and was thinking how natural they look together well then I have some great news for you - the actors who portray them, Natalia Dyer and Charlie Heaton, have been actually dating in real life for more than 2 years! And the most interesting thing here is that somehow they have managed to keep things private. Well, kind of private…
Coz true fans are just like serial maniacs - they will start a serious investigation (like FBI level at least) based on Instagram posts alone. That's what happened with the case of Natalie and Charlie.
It took almost 2 years for them brave the fans' attacks who pushed them to admit that they are actually in the relationship. Guys, they were even caught by a TMZ reporter at the airport with a direct question about whether they are dating or not. Natalie and Charlie, the unsuspecting couple shyly went on saying that "whether people are dating or just hanging out they think their cast is just cool with each other like a big family". The intrigue ended on October the 4th, 2017 as they appeared walking down the streets and holding hands. And sometime later in November, they were spotted kissing.
Millie Bobby Brown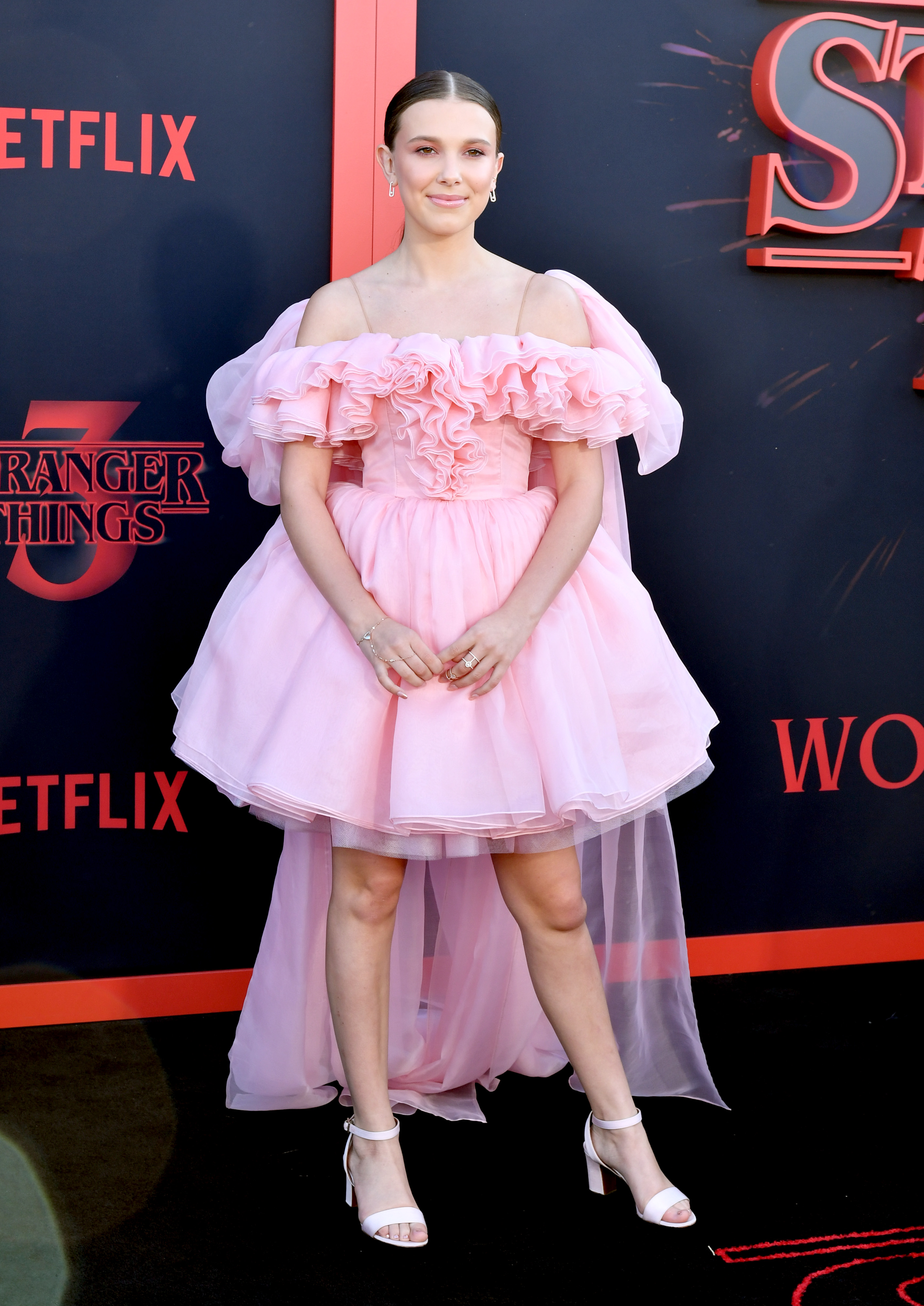 ---
One of the biggest rumors around the Stranger Things cast was about Millie Bobby Brown dating David and Victoria Beckham's son, Romeo. Is there any truth behind this rumor?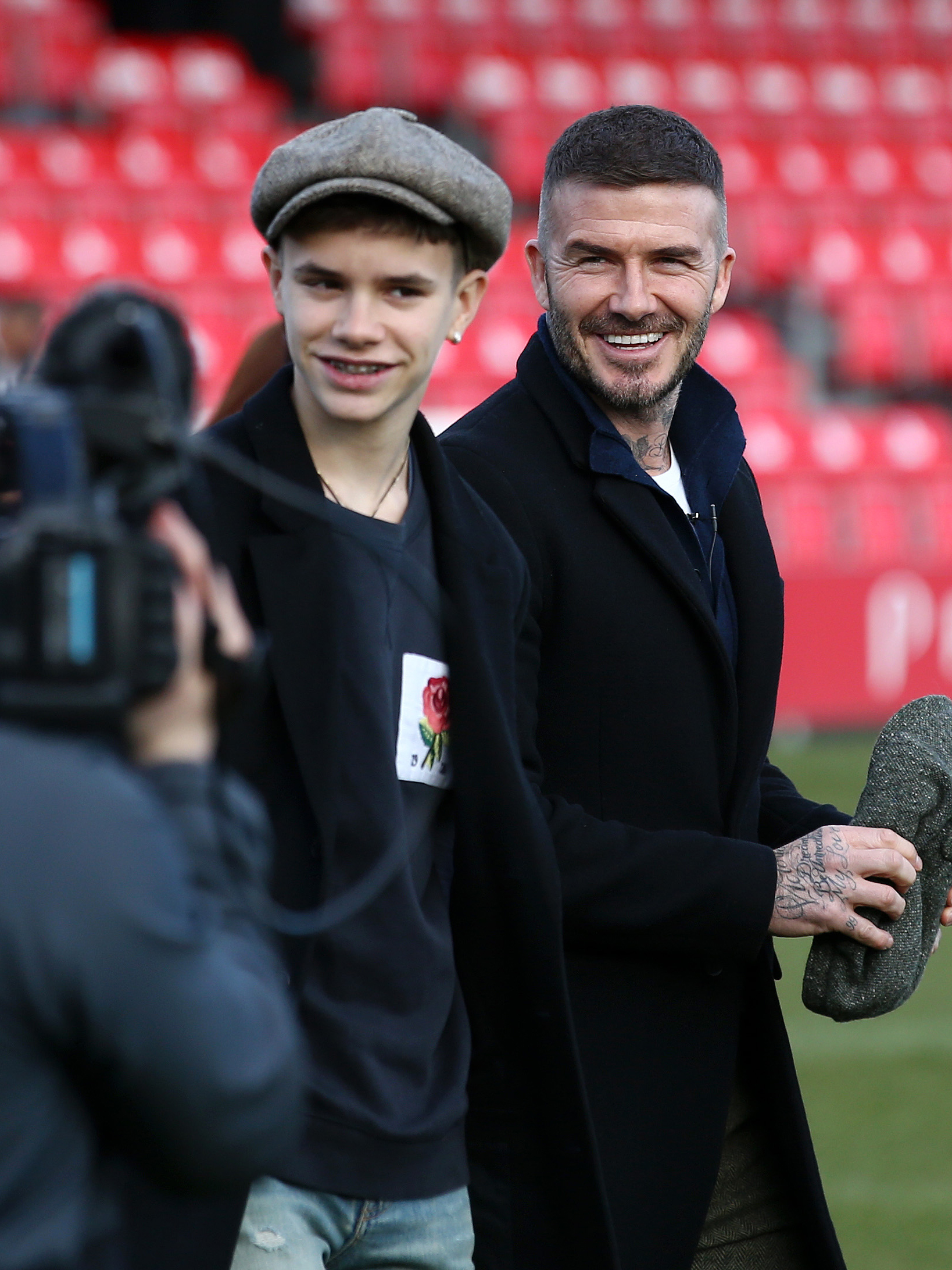 After breaking up with singer Jacob Sartorius, Millie seemed to take it really difficult. She even cleaned her Instagram account, deleting most traces of her relationship with Jacob.
❤️ @milliebbrown pic.twitter.com/IJE7UbFZmZ

— Jacob Sartorius (@jacobsartorius) May 28, 2018
And sometime after that she was linked to Romeo Beckham - that is all because she posted a really sweet Instagram story in September, congratulating Romeo for his birthday.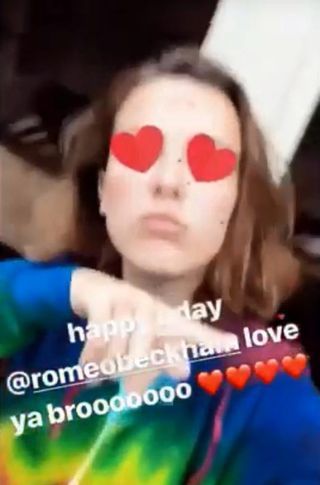 ---
They are believed to have met in 2016 at Unicef's 70th-anniversary gala where Unicef ambassador Brown gave out an award alongside David Beckham. Millie was asked what she would like to see for her Stranger Things character Eleven when she replied:
I don't know. Something with Romeo Beckham.
So... Looks like everything is clear here, right? However, for a pretty long time, there were no official confirmations of their relationship. It was fashion designer and former Spice Girls Victoria Beckham who finally said it to The Sun journalists that the rumors are true. And that she's happy for them and totally blesses Millie as far as we know Romeo has never publicly dated anyone previously. 
Before her romance with Beckham Jr., she was noticed to have a touching friendship with musician Drake. The celebs first met before a gig in Brisbane, Australia and they suddenly found out that they were huge fans of one another. Yes, they even took some photos on Instagram standing side by side and recreating Eleven's famous power move.
---
And according to Millie she and Drake have a lot in common:
"I love him. We just texted each other the other day and he was like 'I miss you so much,' and I was like 'I miss you more,' he's great,"
Though Millie is only 15 now who knows what their relationship might turn out to be as she grows up? Especially if things don't go well with Romeo, you know...
Moving to cast members who are still single. Here you go! Noah Schnapp, Caleb McLaughlin, Sadie Sink (yes she and Caleb are not in a relationship in real life) and Finn Wolfhard are believed to be 100% single.