Michael Landon's Nine Children And Their Inspiring Life Stories
Michael Landon, as we all know and love for his unforgettable work in 'Little House on the Prairie,' was a television star who quickly rose to fame, fortune, and eventually became an iconic frontier. Despite all his Hollywood success, however, this wasn't Landon's greatest role. As a dad to nine children from three different marriages, Landon became an inspiration to his children. So much so, that many of them decided to follow their father's footsteps. Find out how Michael's legacy still lives on through his kids!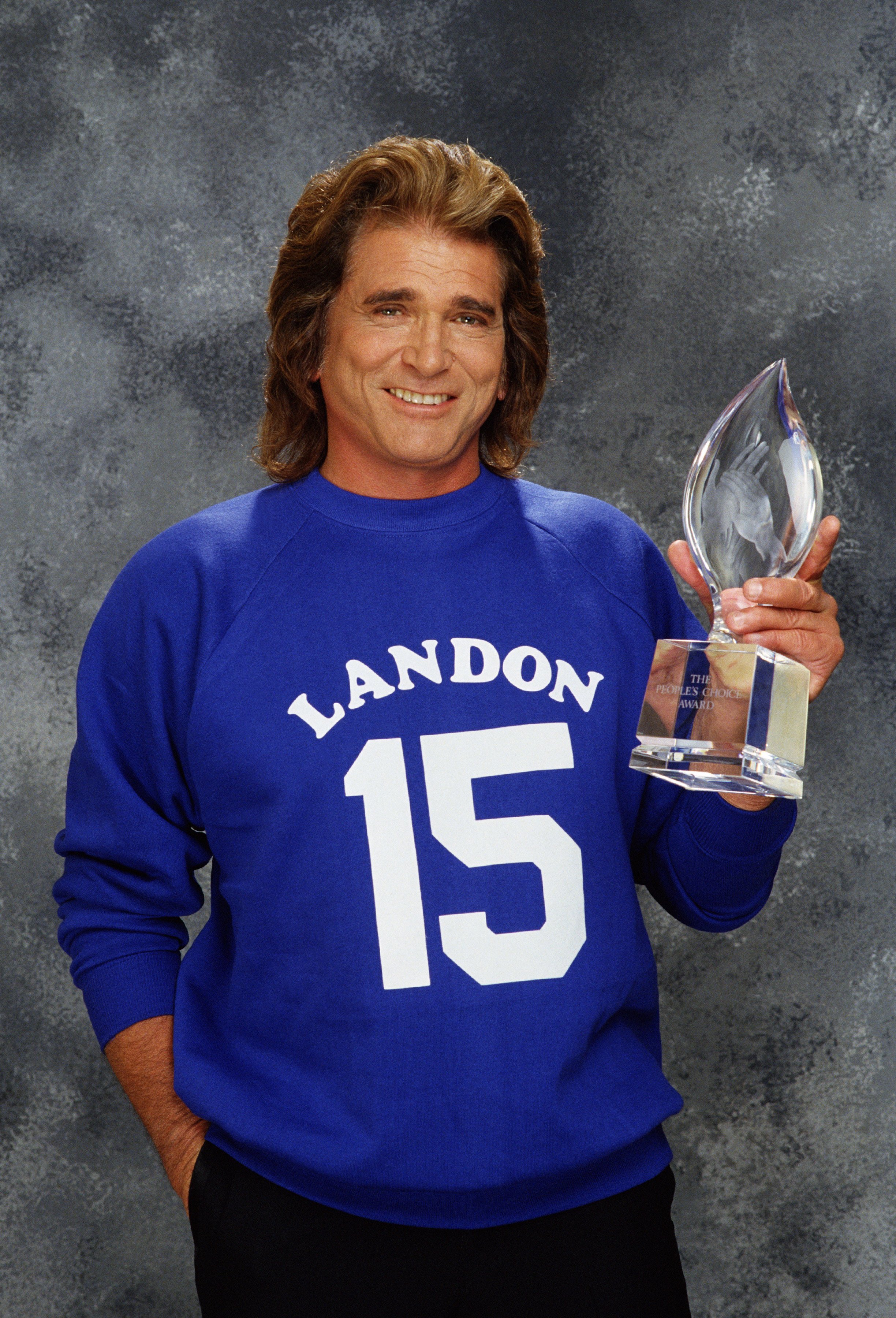 ---
MICHEAL LANDON'S EARLY LIFE
Michael Landon was named Eugene Maurice Orowitz by his parents. He was given birth to on October 31st, 1936 in Forest Hills, somewhere around Queens, New York. He died on July 1st, 1991. He was a wonderful father, an American actor, writer, director, and producer. He was born to Peggy and Eli who formerly had a daughter three years older than Micheal, named Evelyn. Micheal's childhood was entangled in the fear that his mother would one day take her life.
His mother once attempted suicide by drowning herself during a family holiday, but she was rescued by Micheal. His mother put up an act as if nothing happened, and this had an adverse effect on him psychologically; he started bedwetting. While he was in high school, he was one of the best javelin throwers, and this was how he got a scholarship to the University Of Southern California. However, his sporting days ended after his shoulder ligaments ripped.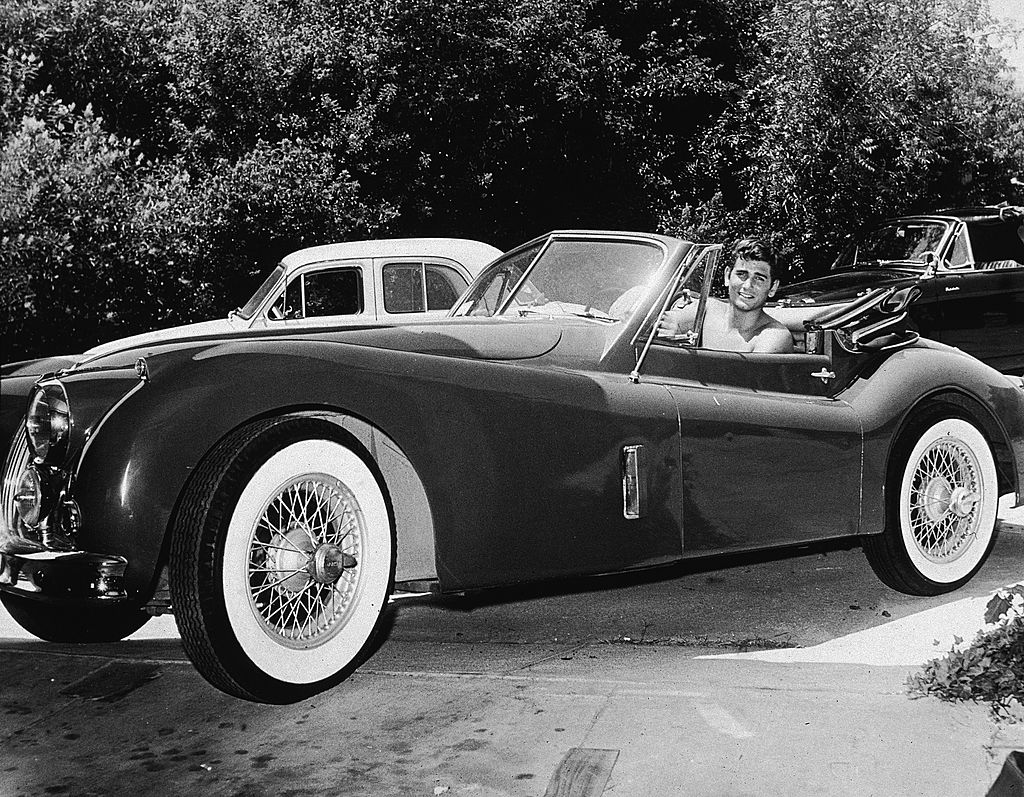 ---
MICHEAL LANDON'S CAREER
Landon started to think about going into the TV business while he worked at a service gas station that was adjacent to the Warner Bros studio. After a while, he piqued the interest of an agent, Bob Raison. Micheal switched surnames going by a piece of advice. His first movie appearance was in a TV series' Telephone Time' in the 1956 episode of 'The Mystery of Casper Hauser' where he was a significant character.
When he was 22 in 1959, he got his first TV character as Little Joe Cartwright on 'Bonanza'. This TV series was aired in color, one of the first of its kind. He also starred in 'Little House on the Prairie' after the cancellation of 'Bonanza'. Micheal made a place for himself in the movie industry as he starred in numerous movies after that.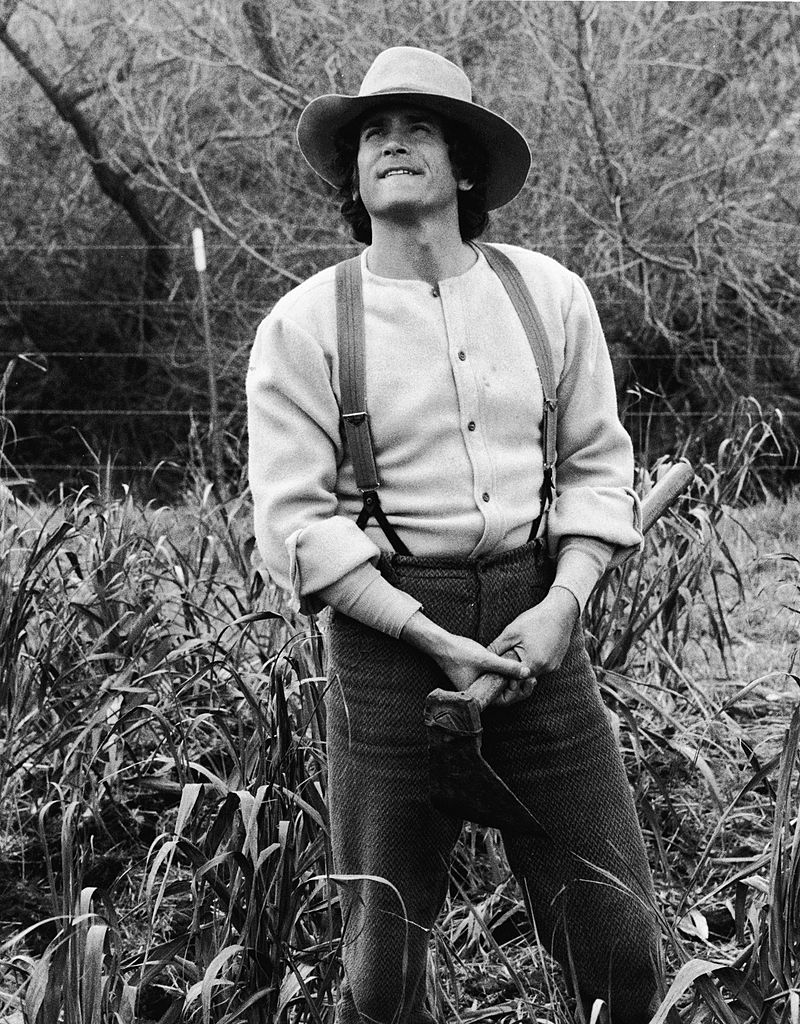 ---
MICHAEL'S FAMILY
Family meant everything to "Little House on the Prairie" star, Michael Landon. The late actor was indeed the picture-perfect husband and the most doting father to his kids. Landon was such an amazing actor, and from his works, it is easy to say that he also had a kind personality. Although his incredible acting skills was one of his most significant features, it was not the only thing that made the "Highway to Heaven" star endeared to the hearts of many.
The way the late actor who had a total of nine children (some were his biological children while some were adopted) cherished his family was envied by many. The children were a product of his three marriages to Dodie Fraser, Lynn Noe and Cindy Clerico. Although Landon had a great love for his family, finding and staying in love wasn't such an easy feat for the actor. Just like everything else in life, Michael learned a great deal from the way his relationships panned out in the end.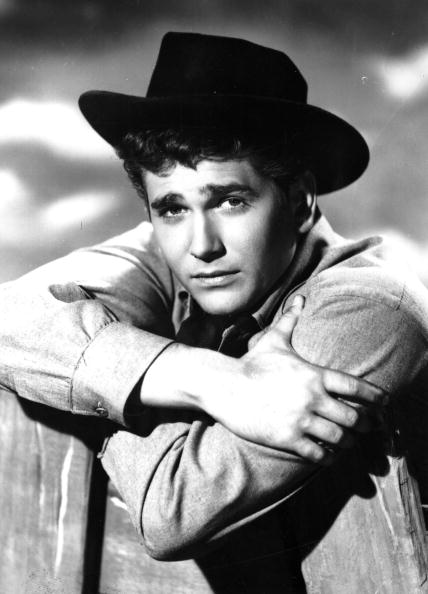 ---
MARRIAGE LIFE
Like many of us, Landon didn't find it easy in the love department. His first marriage was to Dodie Fraser and although the couple was married for six years, they decided to call it quits and go their separate ways. The actor would later reveal that the marriage came to an end because they were both young.
His second marriage to Lynn Noe, however, did way better than the first but unfortunately also came to an end after 19 years. Upon the demise of his relationship with Noe, the actor who soon after began dating Clerico was accused of leaving his ex just because he wanted a younger woman. Speaking on that he said, "You don't dissolve a relationship to go to bed with someone 20 years younger."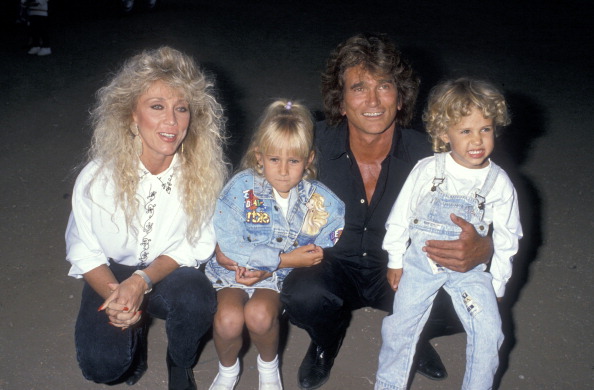 ---
"You have to have major differences, and a deep-rooted need to stop a relationship after as many years as I was married. I would have done anything to make that relationship continue, but I could not. It's not just difficult for the wife. It is painful for the husband too," he continued. He, however, concluded that Lynn was much happier after they dissolved the marriage than she was in it. Landon married Cindy in 1983 and the two stayed married till his death in 1991.
MICHAEL'S CHILDREN WITH DODIE FRASER
Following in Michael's footsteps, Mark became an actor, known for his roles in "Double Edge" in 1986, the 1991 film "Us," and "Goodbye America" in 1997. Sadly, at the age of 60, Mark died at his West Hollywood home in California on May 11, 2009, from unknown causes. Sgt. David Infante from the Los Angeles County sheriff's office confirmed no evidence of foul play. He was buried in the same room as his father, Michael Landon at the Hillside Memorial Park Cemetery in Culver City, California.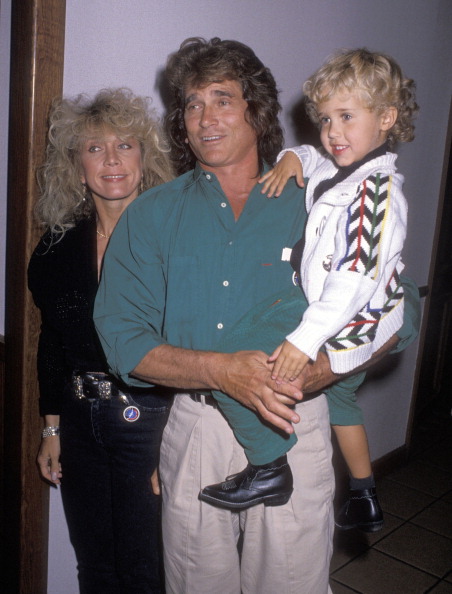 ---
MARK'S LIFE AND CAREER
Mike was adopted by Landon in 1956 when he was only seven years old. However, Mark was the biological child of the actor's first wife, Dodie Fraser. The couple later adopted their second child, son Josh Fraser as a newborn in 1960. Mark soon followed in his father's footsteps and soon became an actor. Although he never became a household name like his famous father, he also made notable appearances in movies like: "Us," where he played the role of a cab driver.
"I hate it when someone calls [Josh and Jason] 'adopted'…. They're my sons—period. Not my 'adopted sons.' They're my sons, and I'm their father until they die—or I die," Michael said in 1962. With Josh still a baby, Dodie decided to adopt a third child, but it didn't save her marriage to Michael. After getting custody over all three children following the divorce, Dodie decided for unknown reasons not to follow through on the adoption of Jason.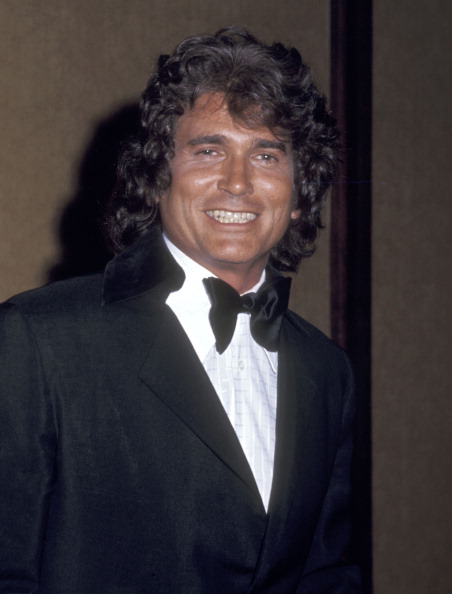 ---
FOUR CHILDREN WITH LYNN NOE
The year following his divorce from Dodie, Michael married Lynn Noe on January 12, 1963. Shortly after, Lynn gave birth to their first child and daughter, Leslie Ann Landon on October 11, 1963. Two years later the couple welcomed their second child, Michael Graham Landon on June 20, 1965. Six years later Shawna Leigh Landon joined the family after being born on December 1971, followed by Christopher Beau Landon's birth on February 27, 1975.
Leslie Ann also became an actress known for her appearances in "Little House on the Prairie" alongside her father, "Father Murphy" in 1981, followed by "Little House: The Last Farewell" three years later. Having overcome her struggles with bulimia during her early 20s, Leslie graduated from the University of Southern California with a Ph.D. in psychology. She officially switched careers to become a family therapist, specializing in children dealing with loss since November 1999.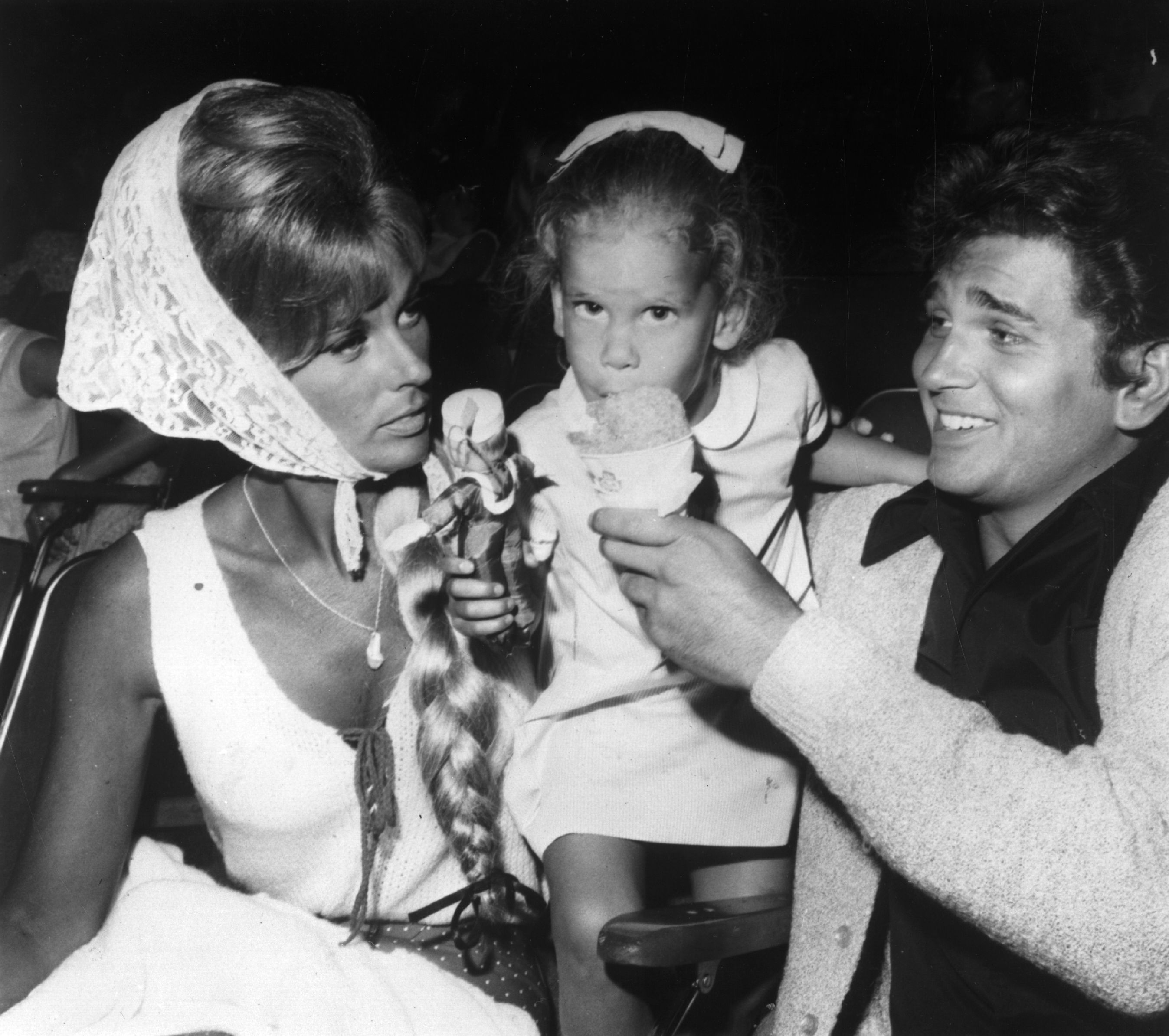 ---
Michael Graham, or Michael Jr. as he is known, grew up to become a director and producer known for his work on "Jamaa" in 2011, the television movie "When Calls the Heart" two years later, and its television series counterpart in 2014. During his earlier years, Michael Jr. also starred as an actor in "Little House on the Prairie," "Superboy," and "Bonanza: Under Attack." With his wife since December 1987, actress Sharee Gregory, Michael Jr. has three children, Ashley, Brittany, and Austin.
Shawna Leigh and Christopher Beau both went into the entertainment industry as well. While Shawna became known for her starring in "Michael Landon: Memories with Laughter and Love" in 1991, and "Little House on the Prairie," Christopher became a writer and producer. After graduating from Beverly Hills High and Loyola Marymount University, Christopher wrote Larry Clark's "Another Day in Paradise" at 19 years of age, followed by "Blood and Chocolate." However, Christopher's big break came after he moved from Los Angeles to Austin, Texas, when he wrote the script for "Disturbia."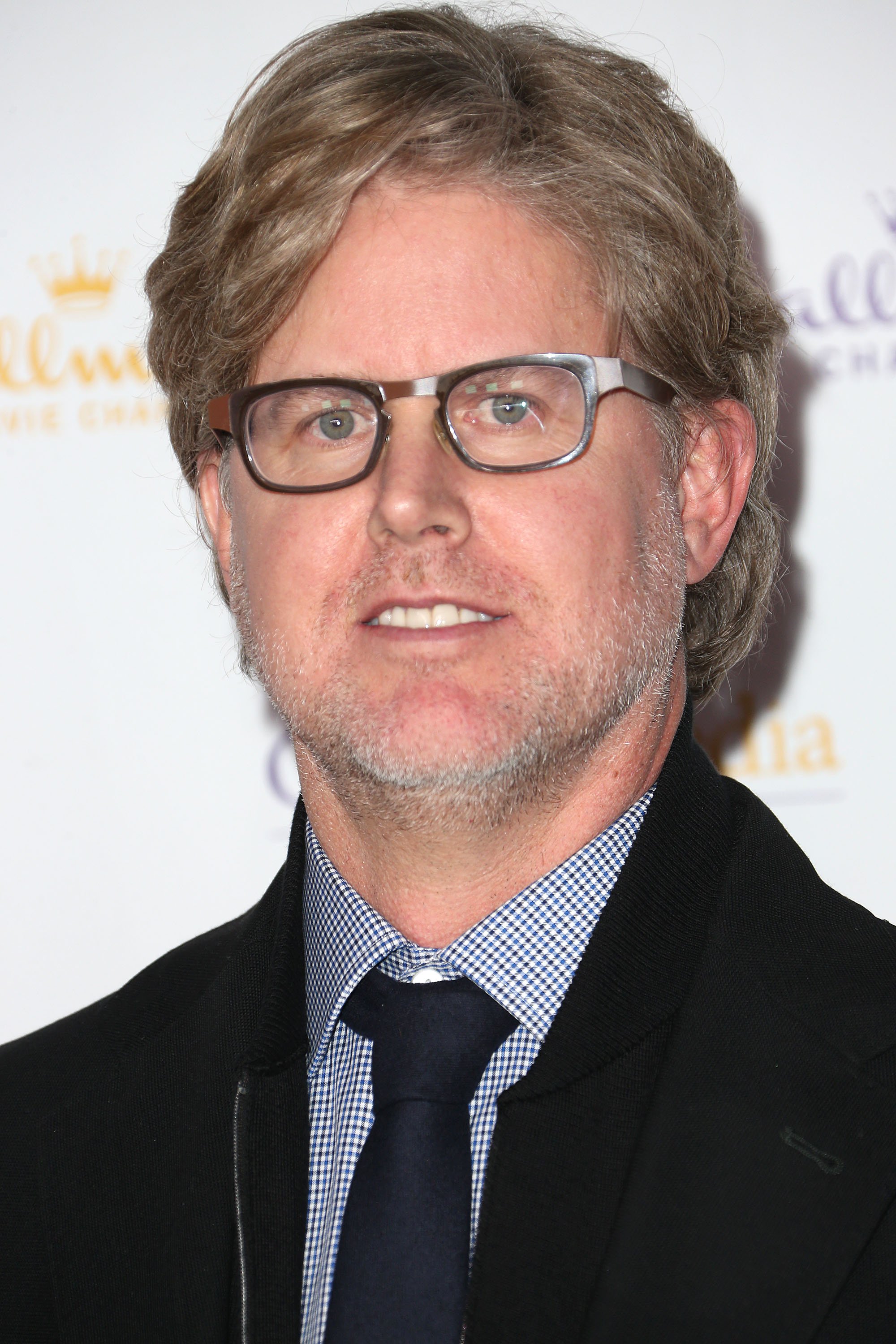 ---
Quickly snatched up by Montecito Pictures, DreamWorks brought it to the screen where it spent three weeks at No. 1. Following its release and earned almost $80 million domestically. Since then, spurred on by his career success, Christopher came out as gay at the age of 24, and also became known for his work on "Paranormal Activity: The Marked Ones" in 2014, followed by "Scouts Guide to the Zombie Apocalypse" the following year, and "Happy Death Day 2U" in 2019.
MICHAEL'S MARRIAGE TO CINDY CLERICO
The actor's affair with the former make-up artist, Cindy Clerico close to the end of "Little House on the Prairie" broke up his eighteen-year marriage to Lynn. Michael then married Cindy on February 14, 1983, a year after his divorce from Lynn. Later that year, Michael and Cindy welcomed their first child together, Jennifer Rachel on August 29, 1983, followed by the birth of their son, Sean Matthew on June 1986. Michael also became stepfather to Cindy's daughter, Cheryl Ann Pontrelli.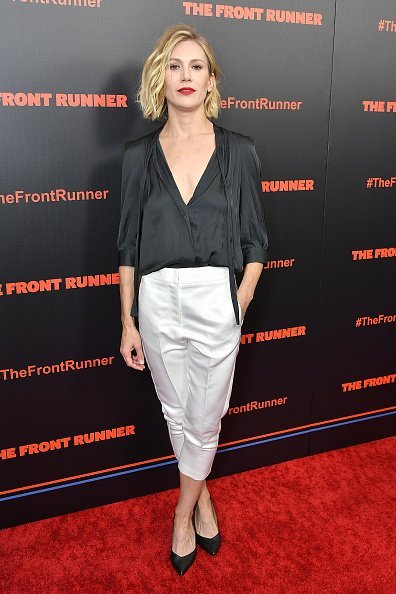 ---
Jennifer got her first acting role aged five on "Highway to Heaven" alongside her father, but her real break into acting only came while she studied drama at NYU. A friend of Jennifer, who worked at Lionsgate introduced her to a manager, and she got acting jobs straight away. Soon Jennifer's breakthrough role as Gwen Norbeck in "As The World Turns" followed, while the actress also got known for her roles in "House M.D." and "Animal Kingdom" in 2016.
During an interview after snagging a role in "Animal Kingdom," Jennifer recalled her favorite memory of her father, Michael Landon while on a ski trip. "Dad woke us up and said, 'Come on! Let's go!' He put our ski stuff on; we went downstairs, he opened up the backyard door, and the snow went up to my waist. At three or four years old, I didn't know how high that was, but I walked outside, and all the fresh snow was pink … completely pink," Jennifer said. Michael had taken Jennifer's favorite forbidden food by her mother, Nestle's Quik strawberry powder, and covered the backyard in it.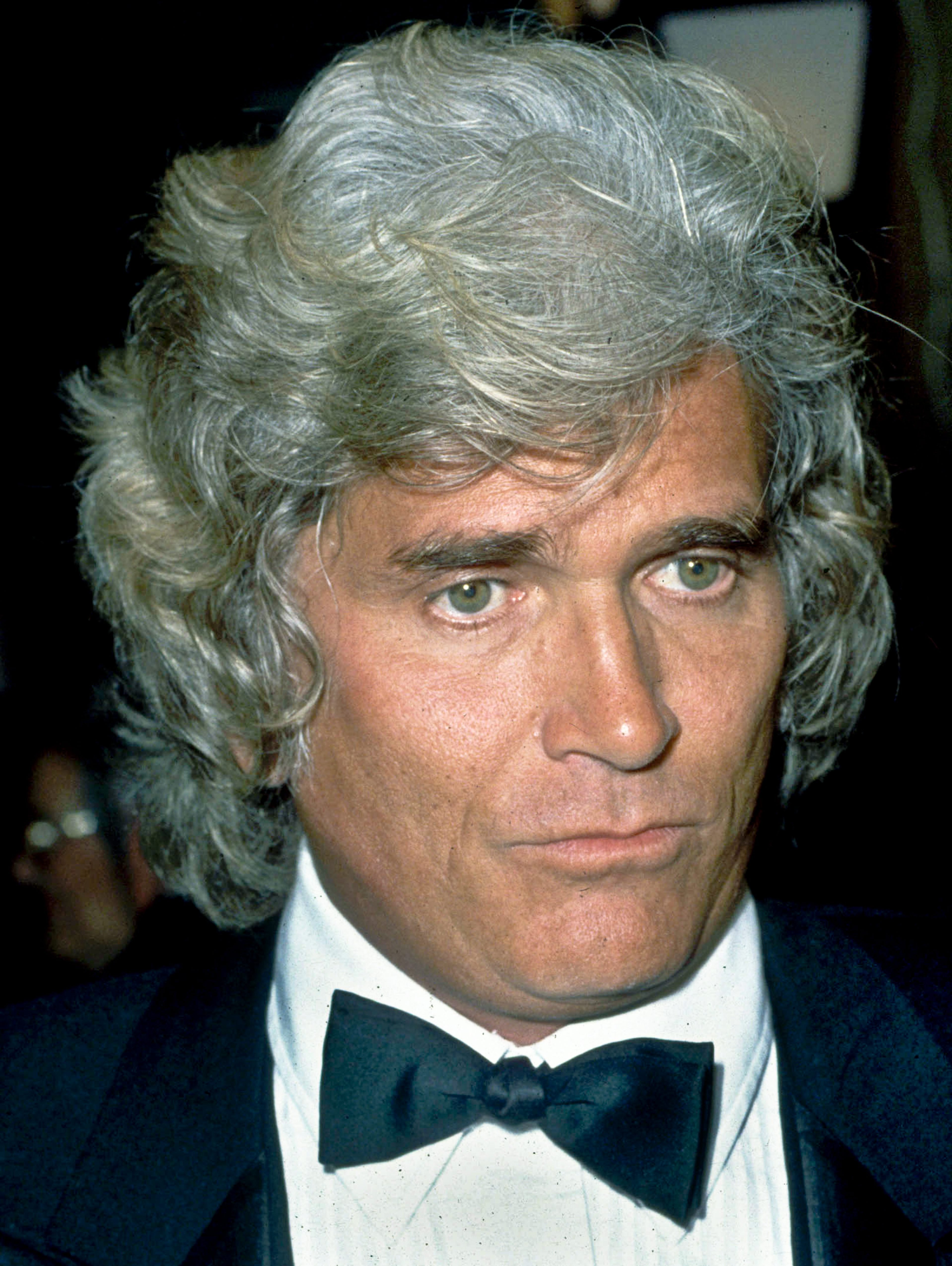 ---
"He walked both of us out there waist deep in pink snow with spoons, and we were eating it. That was one of the peak moments of my entire life. It was magic," Jennifer added.
Sean has similarly fond memories of time spent with their father and recalled how he used to treat him with sweets. "Dad would take me along on his errands occasionally, and he'd buy me marshmallows and candy, which was a huge treat because my mom was super healthy and made sure we ate only nutritious food. He'd say, 'Now, don't tell your mother!' and of course the first thing I'd do when we got back home was to tell her," Sean said.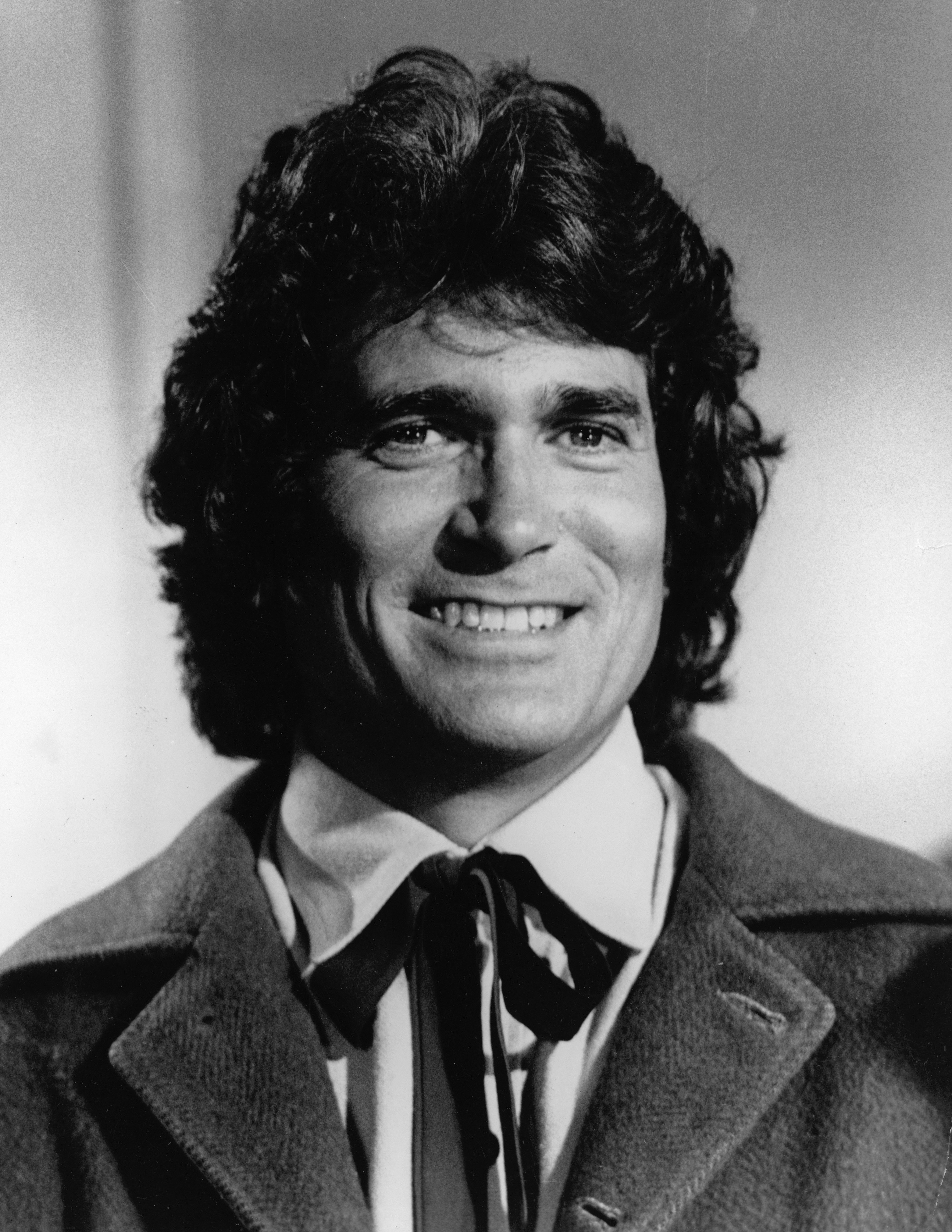 ---
HOW MICHAEL'S DEATH AFFECTED HIS CHILDREN
Michael got diagnosed with pancreatic cancer early in 1991 with Sean four years old and Jennifer aged seven. Sadly Michael passed away a few months later on July 1, 1991. While Sean became a real estate developer, he remembered his father's playful and fun side, being too young to understand his fame or the severity of the disease before he died. "When Dad was fighting the disease, Sean was too young to understand. I understood more; I knew if he was doing well or not well on any given day. When he passed away, I suddenly saw things differently and questioned everything," Jennifer elaborated.
Every year it is typical for the family to come together on the death of Michael's anniversary and reminisce about the unique things they remember about him. "We miss everything about Dad," Leslie told PEOPLE. "There isn't a day goes by when I don't think of him." But Leslie also learned that grief comes unexpectedly as she added, "It comes in waves, and it will hit you when you don't expect it, a picture, a song, a movie."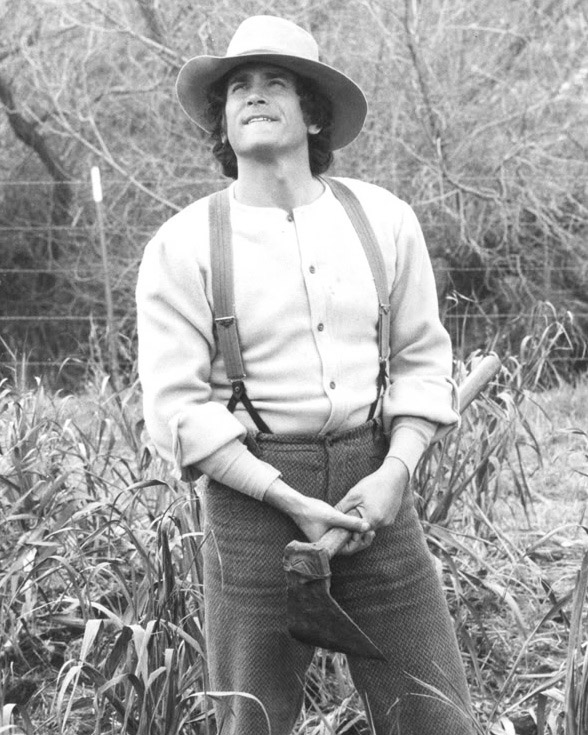 ---
To cope with the loss of her husband Cindy got into a routine of getting things done while they all go to therapy as well. "I get up in the morning, and I take my kids to school. Sometimes I go to the gym. I go to therapy once a week. My kids go to therapy," Cindy told PEOPLE. While the death of Michael Landon hit the family hard, it took almost a year before Chris could publically talk about the last day he spent with his father.
CHRISTOPHER LANDON
Christopher Landon is Micheal Landon's son. Christopher was 16 years old when he lost his father to pancreatic cancer. Like his father, he is also into the TV business. Chris is a screenwriter, a talented one at that. Unlike his brother, Micheal Landon Jr. who is an actor, Christopher's work behind the camera is just right for him as he has made accomplishments in this field.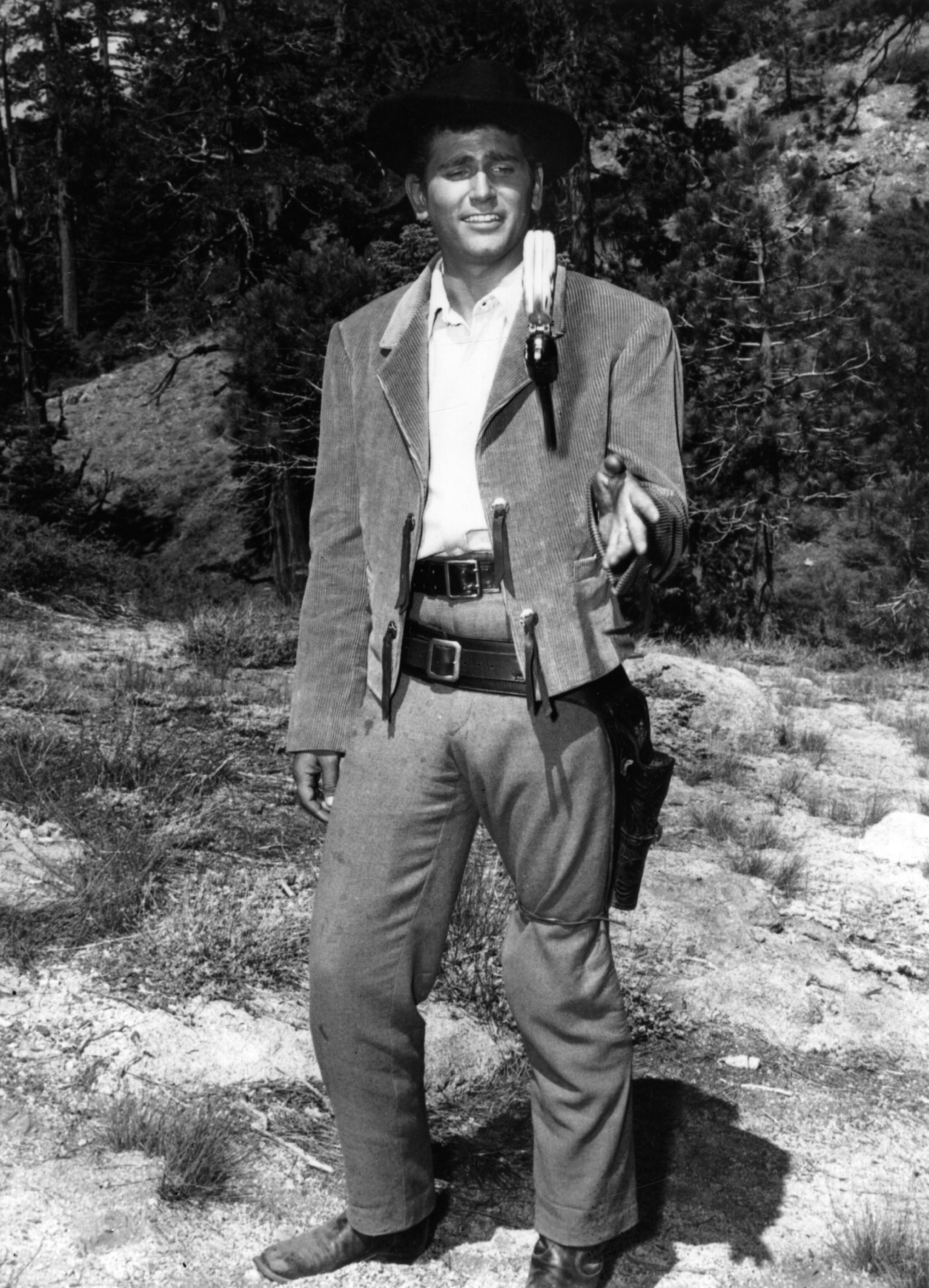 ---
There has been a lot of controversy about his sexuality whether his father would approve of him being gay, but he said his father had a more open outlook on life and also he wouldn't love his childless.
Micheal Landon has indeed lived a good life with his achievements and children being proof of that. A great father, actor and husband, every member of his family is still very proud of him. What did you love most about him? What was your favorite movie of his? Tell us in the comments section and share this article with a friend today.
---
Sources: Fox News, TV Over Mind