Julia Roberts Is a Doting Wife and Mother — Meet Her Family
Some Hollywood actresses do not have to introduce themselves before fans buy all the tickets to watch their movies. Julia Roberts is one of those actresses as she has been in the game for so long, and fans cannot get enough of her. When she first began her career, it was evident that she was going for the spotlight, and there was no stopping her. Year after year, the talented actress proved to everyone that she was worthy of the love and appreciation she was accorded. If Roberts is your favorite actress in the world, you might want to take a look at this twice.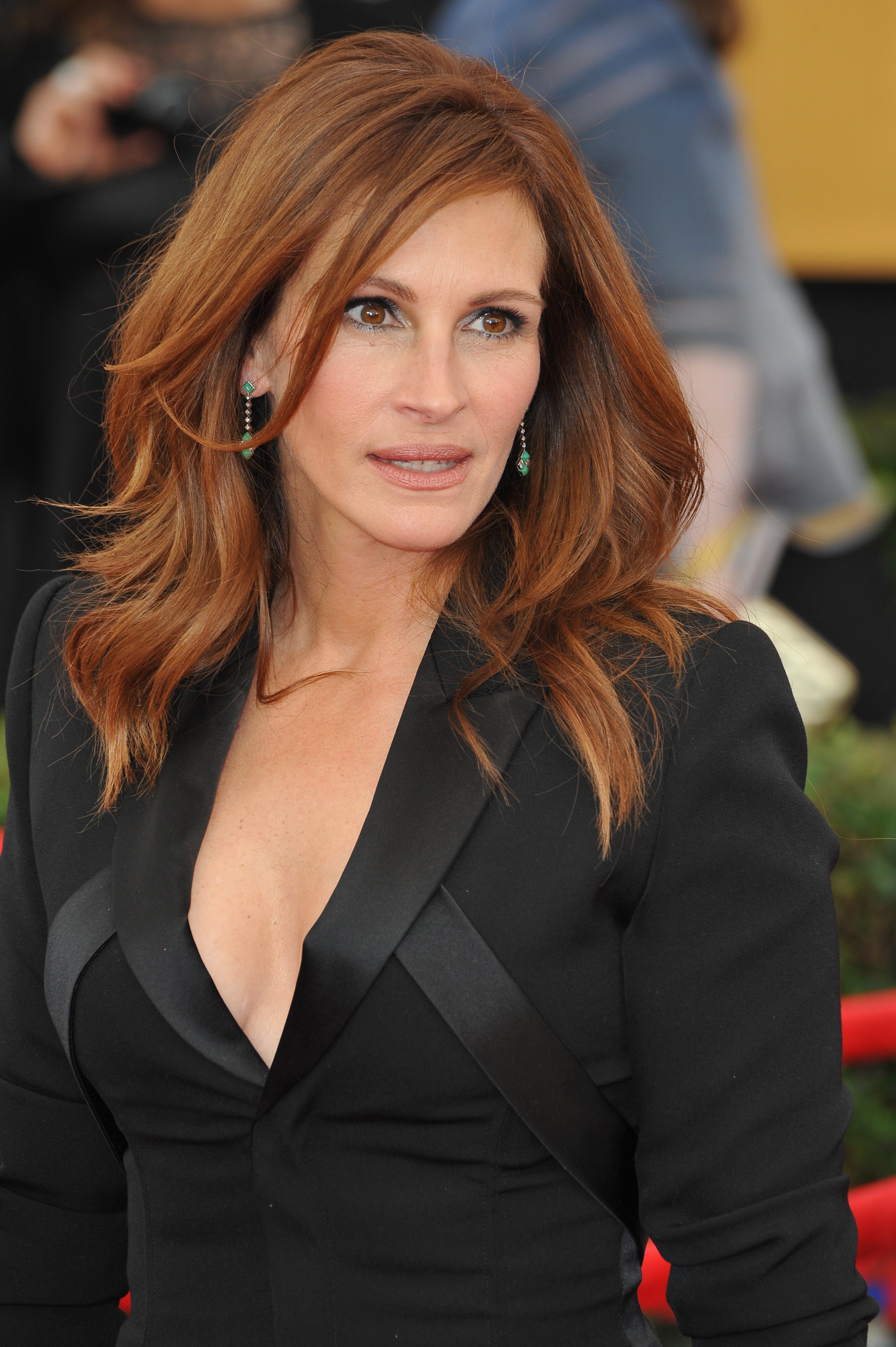 Julia's Early Life
Julia Roberts, as she is popularly known to the world, was born on October 28, 1967, in Smyrna, Georgia. She came from a family of actors as her mother, Betty Lou Bredemas and father, Walter Grady Roberts were both exemplary actors. Her parents decided to teach youngsters everything they needed to know about acting, and Julia and her siblings; Lisa and Eric, were not left out. After Julia was born, her mother quit her job, and this affected their financial life negatively.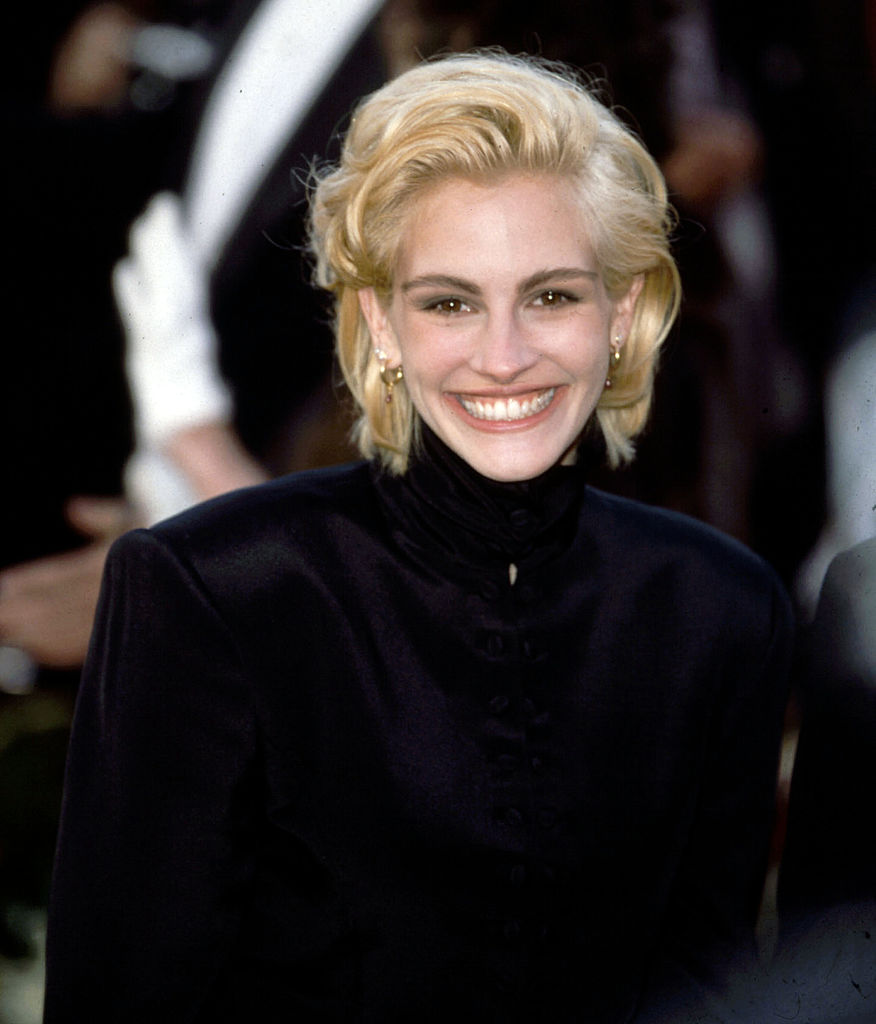 At the age of five, Julia's parents decided to divorce, and this made her brother, Eric, move to Atlanta with her dad. Julia's first acting gig was given to her by Eric Roberts, in a movie titled Blood red. She went on to play an essential role in another movie titled Satisfaction, and things began to get better from there. In 1989, Julia Roberts started in a mind-blowing film titled Pretty Woman, by Harry Marshal, and this was her big break.
Her Relationships
Like many famous actresses, Julia Roberts has had her fair share of romantic relationships with prominent figures in the world. Some of them include; Kiefer Sutherland's Mathew Perry, Dylan McDermott, Liam Neeson, and Jason Patric. She was engaged to Sutherland for a short while until the duo decided to break up three days before their wedding. She found life again with Lyle Lovett, whom she married on June 25, 1993.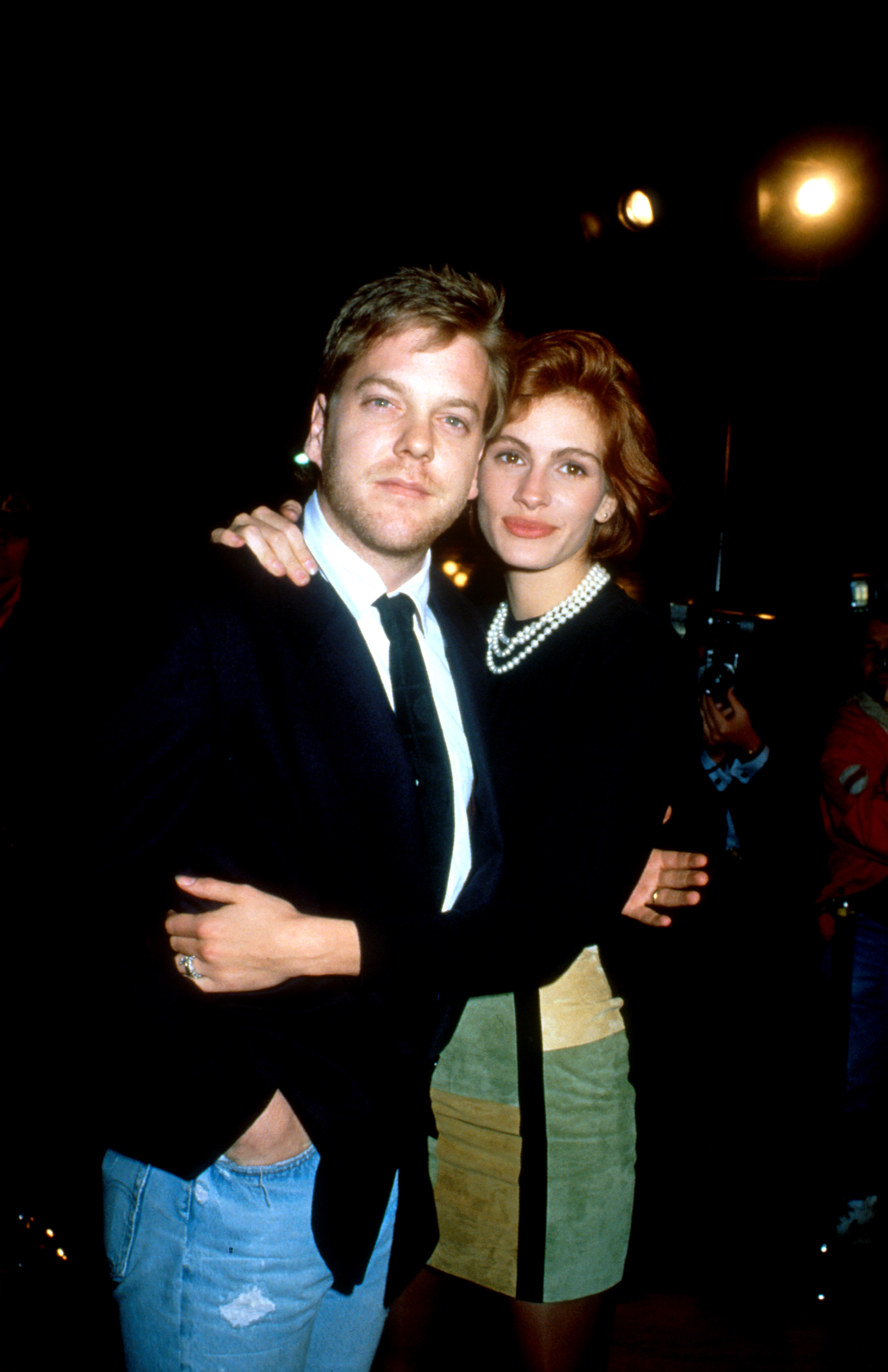 Two years later, the couple sought a divorce. In 1998, it was confirmed that Robert was romantically involved with Benjamin Bratt, but in 2001, the lovers broke up. In 2000, while she was still engaged with Bratt, Roberts met Daniel Moder, who was married to Vera Steinberg at the time. Moder filed for a divorce from his wife one year later and got married to Roberts on July 4, 2002. The couple has three beautiful children together.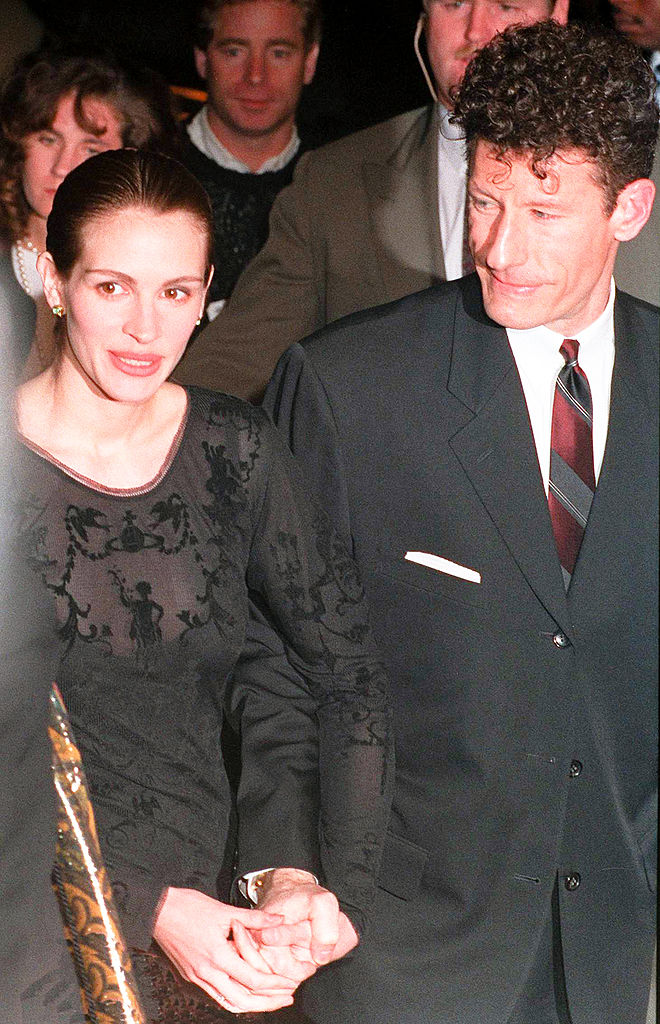 Who is Daniel Moder?
First off, he is Julia Roberts's husband and father of her three beautiful kids. Aside from being a father and husband, he is a cinematographer, and he operates on camera. He was born and needed in Los Angeles, the United States of America, and his career began in Hollywood as a production assistant.
He was in charge of camera operation for Spider-Man 3, Me and Mrs. Smith and Point Break, which are some of the biggest films in Hollywood. He also worked as a cinematographer for movies like the Animal Kingdom, The Normal Heart, and Ibiza. He met Julia Roberts in 2000 on set for a movie titled The Mexican, and the duo became great friends till 2002 when they got married.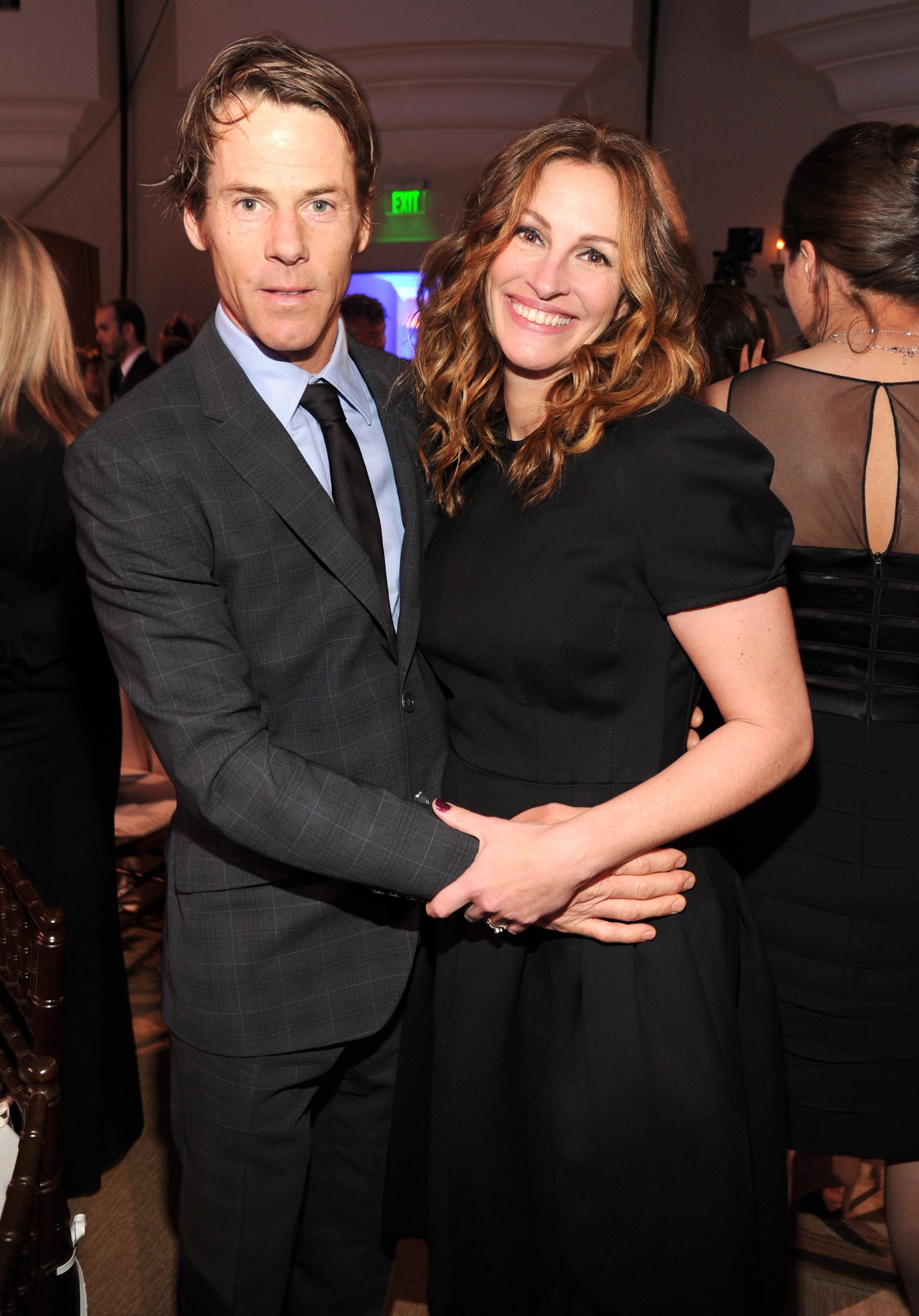 Julia And Daniel's Union
However, the pair only got married two years later on July 4, after Danny divorced from his wife at the time. Going about it unconventionally, it was their wedding guests that had no idea they were about to attend a wedding. Held at Julia's 82-acre ranch in Taos, New Mexico, the guests thought they were attending an Independence Day party.
That is, until Julia and Danny stepped into a circle of pink, red, and white rose petals under an arch constructed of pink and white sheaths soon followed by a proposal from Danny. The wedding ceremony followed soon after, and the guests danced under the stars to Bob Marley and Sade until they retired well after 2 am. The newlyweds held their reception and a Fourth of July barbecue the next day.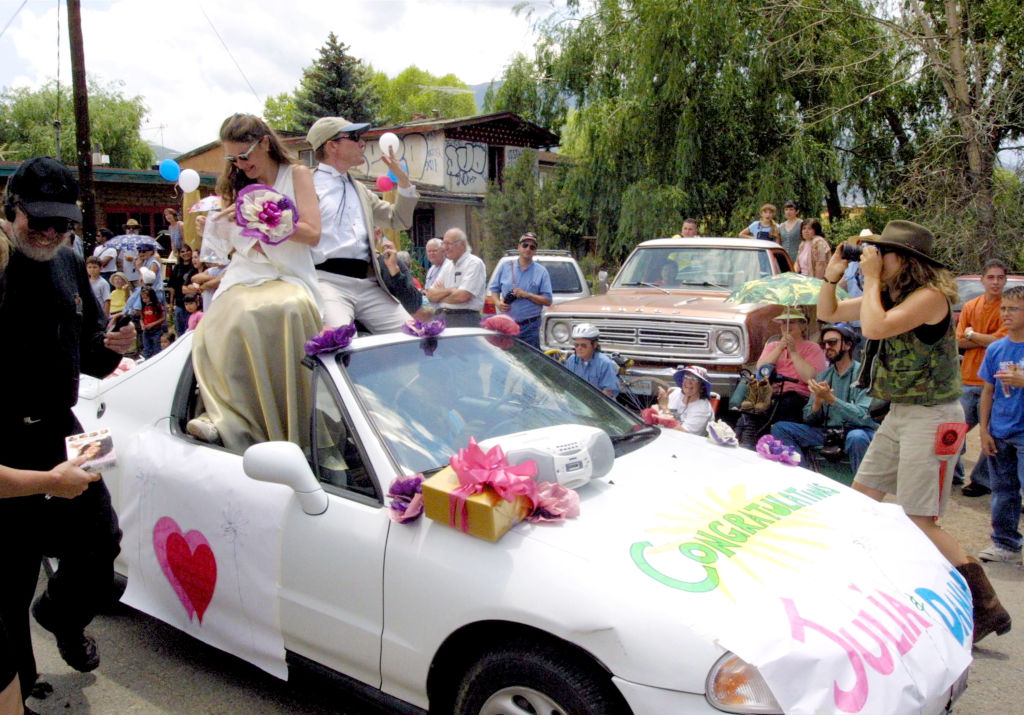 Just over a year later, Julia had an interview with Oprah's O Magazine in May 2003 and explained how being married to Danny transformed her life and said:
"I think it's not so much that I'm happier now than ever; it's that I'm more content. I'm in the harbor of my life, a huge part of it is my marriage. My husband, Danny, has really shined the light for me. Because of being married, I've met people and experienced all these little things that have nurtured my life—not so much changed it, just nurtured it in a way that's astounding."
The couple welcomed twins Phinnaeus "Finn" and Hazel in November 2004, followed by the birth of their third child and son, Henry Daniel in June 2007.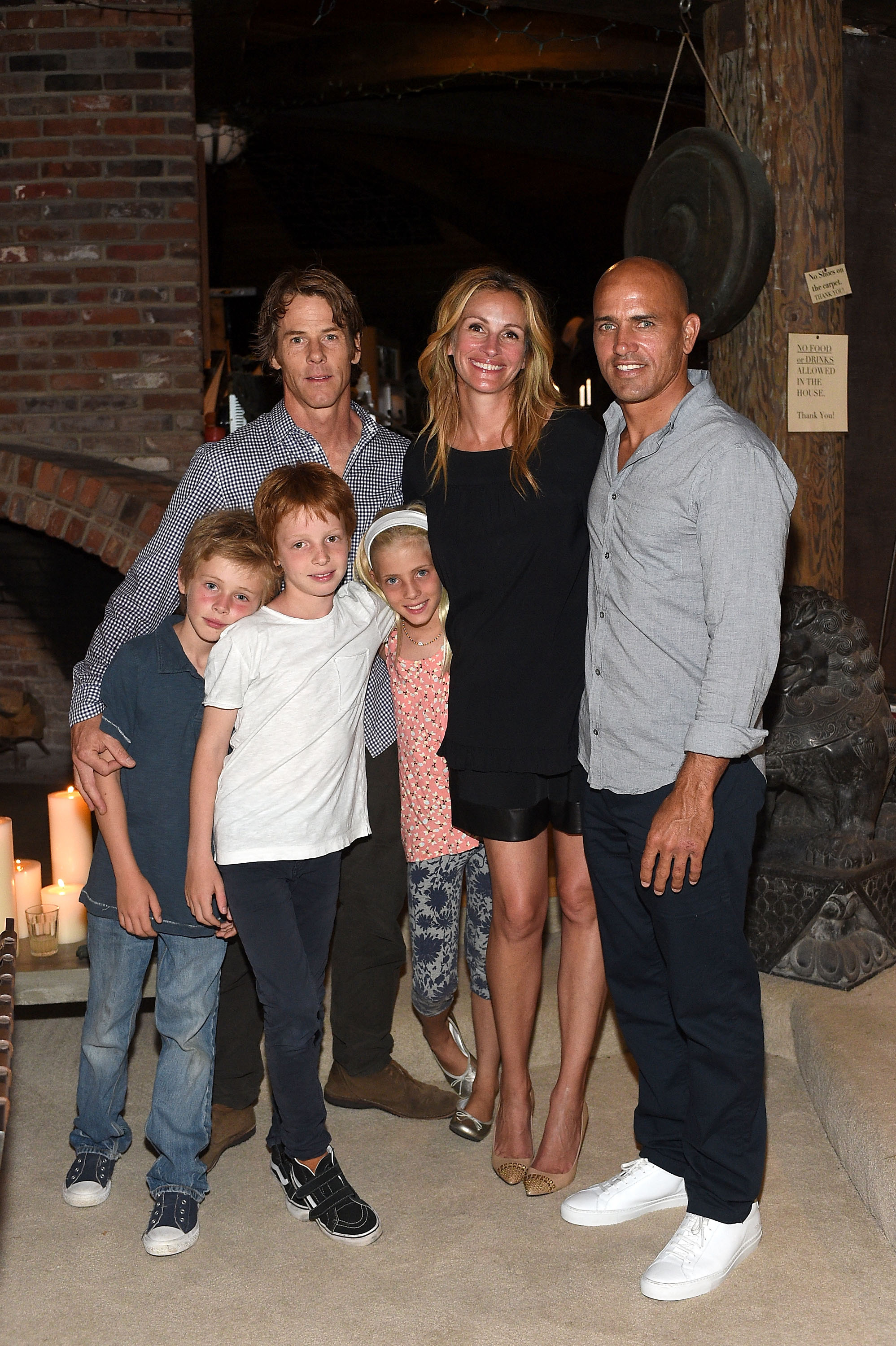 Although Danny and Julia keep their family life private, the kids travel all over the world with them while working. When Julia went to India for the filming of "Eat, Pray, Love" released in 2010, the tots went along because they couldn't wait going back after visiting the country with Danny a few months earlier.
"So, we had been in Jaipur and Agra and all these places, Goa. We were all over the entire country. They loved it. So, when I said we were going back, they were so excited. We went to all the places we hadn't been before," Julia said on "The Today Show."
With the kids getting older, the fact that their mother is a famous award-winning actress is starting to take hold, even though Julia doesn't think it will ever happen in the "America's sweetheart actress" sense of the word.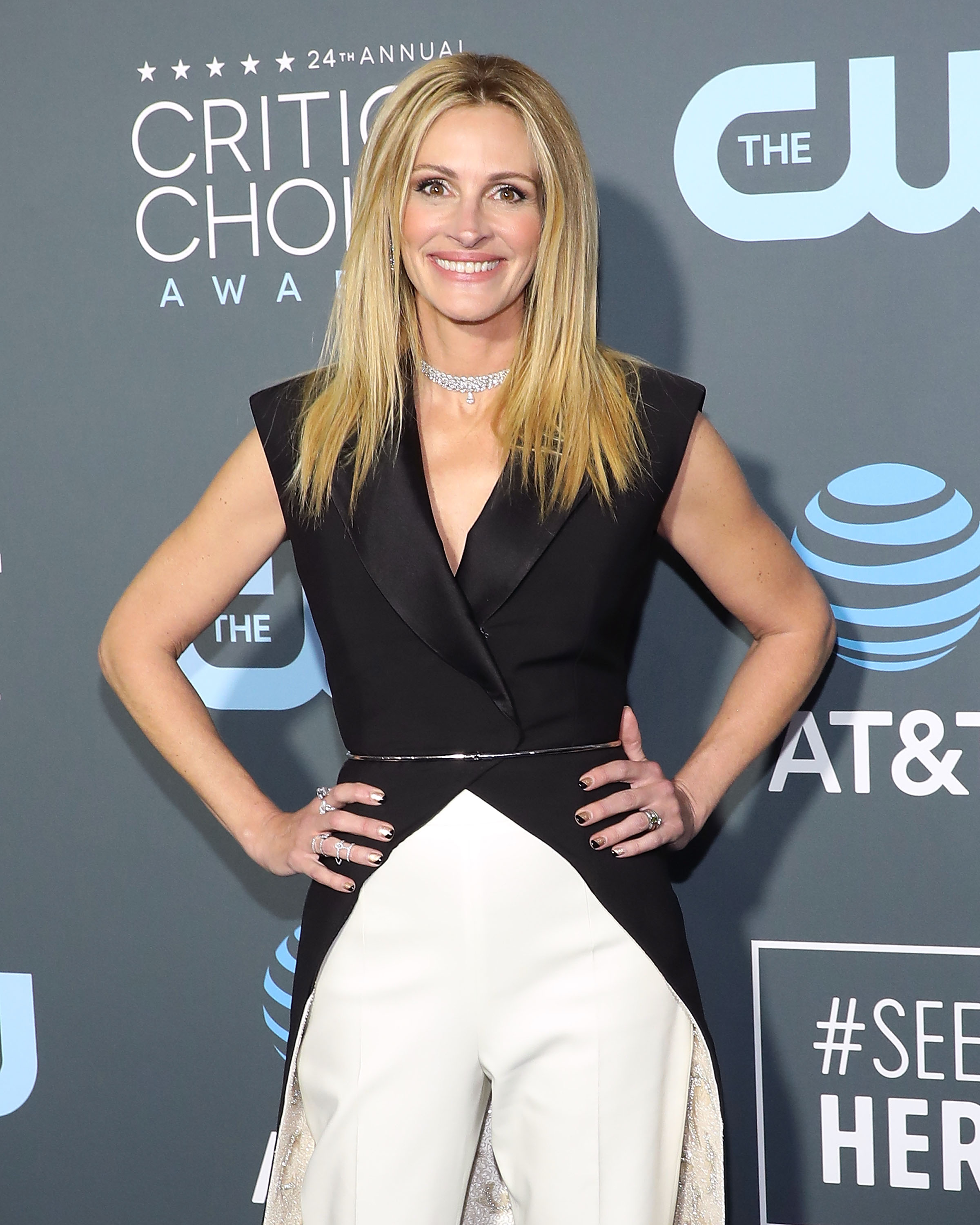 "When they were starting to figure it out, it was like, 'You're famous?' And I said, 'I think a lot of people might have seen the movie that I'm in or might know who I am.' Maybe an hour goes by. 'Are you more famous than Taylor Swift?'" Julia said.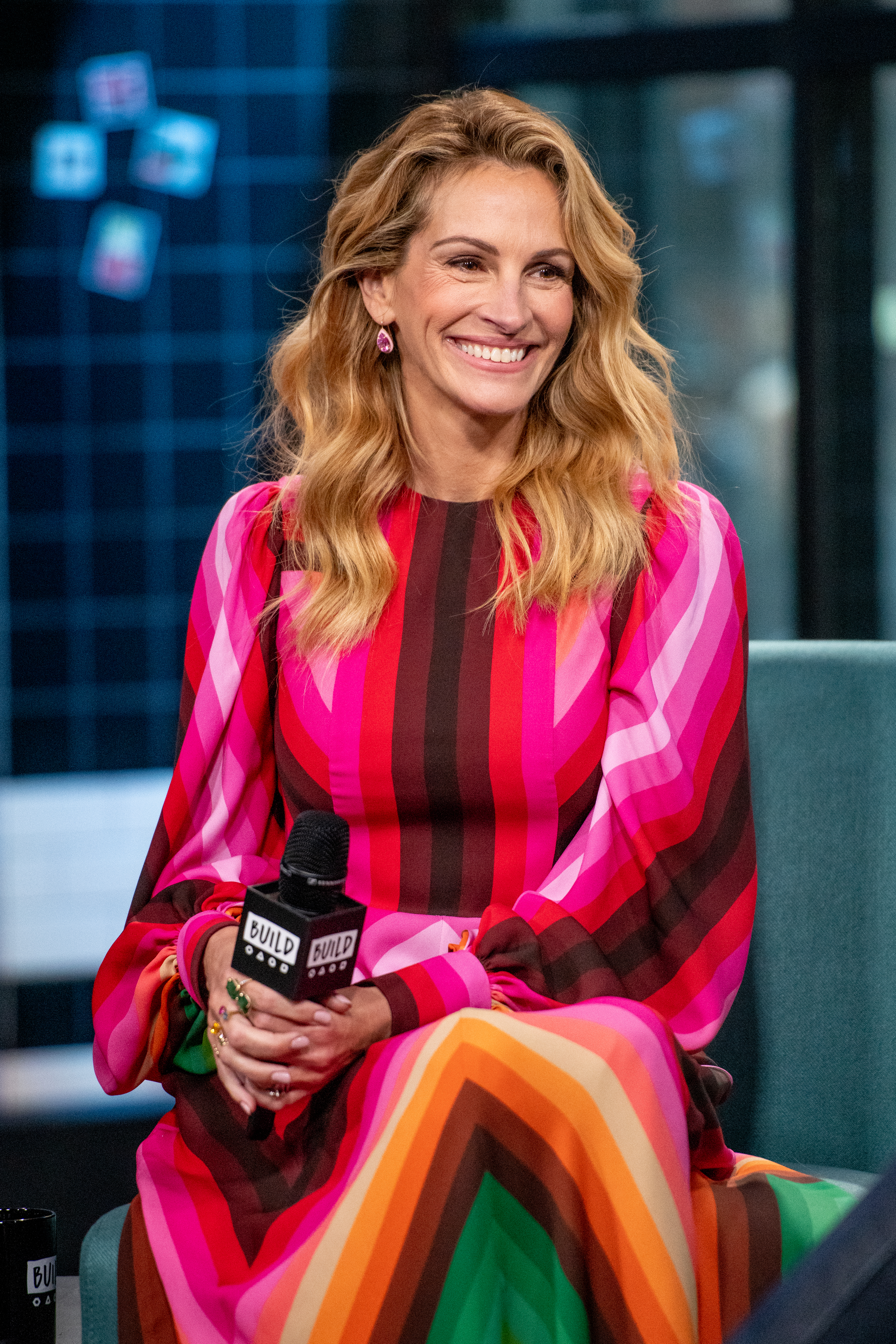 The actress does admit that tabloid gossip gets to her even after all the years. It has also led to some "uncomfortable" situations while standing in a grocery store, and some new gossip story is printed about her life.
"It can still hurt my feelings because I'm so proud of my marriage. We just celebrated being married for 16 years this Fourth of July, and there's so much happiness wrapped up in what we've found together," Julia told Oprah. "What I like is when they write, 'the $150 million divorce,' and then a week later a different tabloid says, 'the $275 million divorce.' I'm like, 'Well, somebody got a paycheck in the last week. This is getting good.'"
Raising Her Kids
Raising children in a different world than what she grew up in, Julia realized she has no idea what it's like being a teenager in this day and age.
"Sometimes my kids ask me things, and I just say to them, "I'm going to say no, and I'm going to look into it because I don't even know what we're talking about," she added.
She might not always know what they are talking about, but the kids have talked Julia into joining Instagram in June 2018. While it would seem that Julia has mastered a delicate balancing acting between her family and career, she would have you know that "mastering this mothering thing" doesn't exist.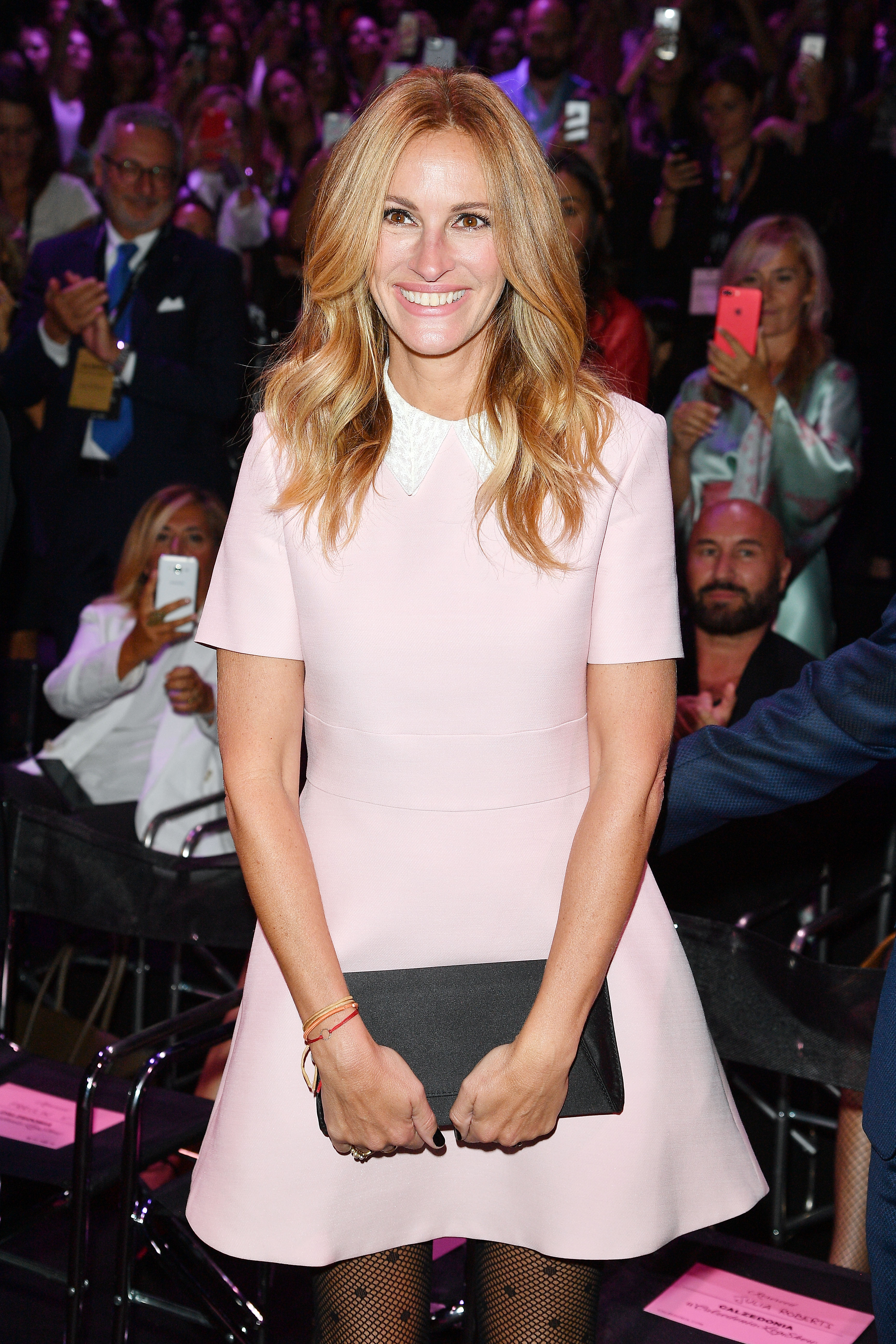 "I think, as women, we fall into this place where we feel like it's our responsibility to give everything, give and give and give," Julia explained. "There's nothing wrong with saying to your spouse or your child or your friend, "Can I get a hand? I need somebody else in here helping me do this because I can't do it by myself. Or I don't want to do it by myself!"
On Mother's day in 2019, Danny shared a rare family photo on Instagram with the caption, "That petty mama in the middle. We love you so much."
Julia gathered a following 6.7m strong since joining Instagram, and mainly posts work-related pictures with a good shot of golden oldie pictures in between.
Marriage Hiccups
Indeed, marriages are not perfect because the people involved in it are not perfect. Just like any other living marriage that comes with its Rocky edges, Daniel Moder and Julia Roberts have been through a few hiccups in their marriage. One of the main issues between the couple is their difference in careers. A good friend of the couple once disclosed that Moder often feels like he is in his wife's shadow.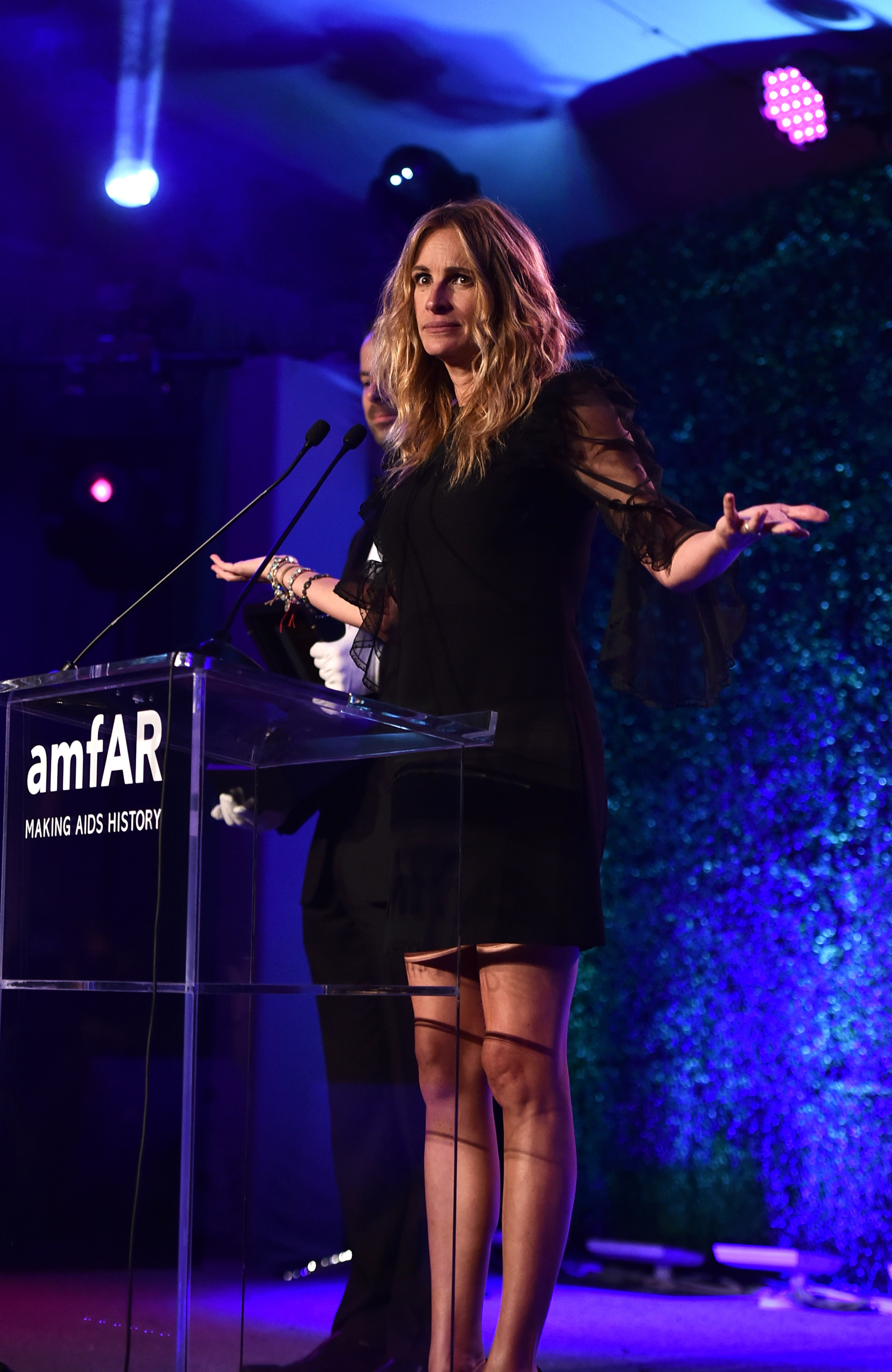 One time, Roberts was ticked off by the lifestyle her husband loved, as he would go out on expensive vacations with friends. It was difficult for them because she always had to go about shooting movies. To clear this problem up, the actress organized a family vacation to Fiji, where she mentioned that they were hoping to heal and resolve their issues. According to her, the location was a happy place for both of them to work things out, mad we're glad they did.
Julia Robert's life and career has evolved over the years, and in the process, she has transformed the Hollywood scenes. What is more is that she makes acting look like she is actually living the lives of her characters on the screen. What is your favorite Julia Robert movie? Let us know your thoughts in the comments. Also, share this article with your friends who are hollywood fans.
Click 'Continue reading' to find out how Albert from 'Little House on the Prairie' looks now. He is 52 years old and looks more handsome than ever!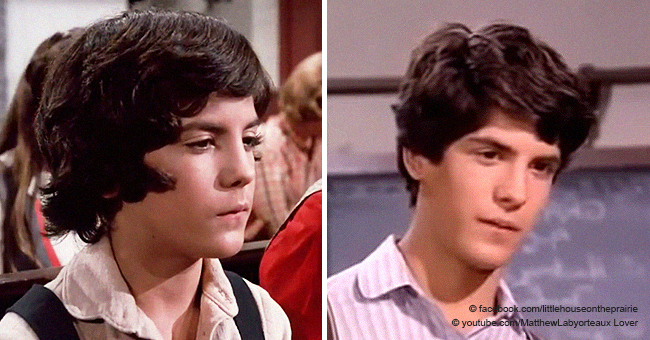 Source: 24Celebs, Wikipedia, HelloMagazine, NowToLove, GossipCop, Closerweekly