Suits Cast's Real-life Couples
The first episode of Suits aired back in June 2011. Since then, we saw nine seasons and over 130 episodes of the legal drama telling about a fictional law firm in New York City. We saw the characters growing professionally and personally and we've always been interested in who they are in real life. Let's see who the actors from Suits are dating! You'll be surprised to learn that the cast's real lives are as complicated as on-screen!
Katherine Heigl aka Samantha Willer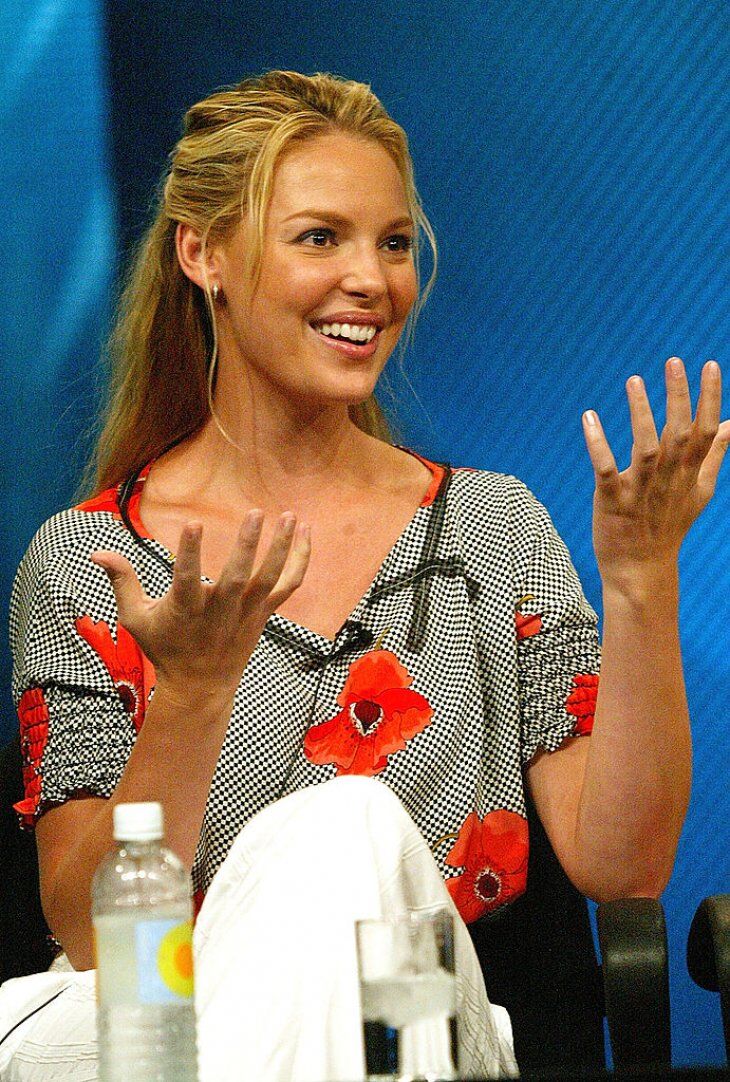 Let's begin with the newest addition to the cast. If there were some actors that you didn't really know of before the show became popular, Katherine Heigl is definitely not one of them. She starred in Grey's Anatomy, which quickly catapulted her to the A-list. But some of her dubious comments and most controversial scandals have cast a shadow on her status.
Despite all of that, we love her portrayal of Samantha in Suits. Katherine has definitely brought some freshness to the series after so many seasons. We have no idea what's going on in Samantha's on-screen love life, though that scene in one of the episodes when she was talking about having someone special in her life, gave us a feeling that she started to fall for Harvey.
While we hope that this isn't the case, Katherine is doing just fine with her real love life. When Heigl was young and reckless, she dated a couple of actors who you probably haven't heard of. But in 2005 she met someone very special - singer-songwriter and actor Josh Kelly. The two had an instant connection after Heigl appeared in his music video.
Heigel is very lucky, as Kelly a helpless romantic. He even wrote her a song called "Hey Katie". The two have been married for 12 years now. The couple revealed that they didn't live together before the wedding, saying:
"I think I just wanted to save something for the actual marriage... I wanted there to be something to make the actual marriage different than the dating or the courtship."
Katherine and her husband adopted two girls. First, they welcomed Nancy Leigh, a baby with a heart defect, whom they adopted from South Korea. They named the baby after Heigl's mother and Katherine's adopted Korean sister. As the actress said:
"I wanted my own family to resemble the one I came from, so I always knew I wanted to adopt from Korea. We have talked about having biological children as well, but we decided to adopt first."
Three years later, they adopted one more baby girl named Adalaide Marie Hope. And in 2016, Heigl gave birth to a baby boy.
It's obvious that for Katherine, her family is the most important thing. If you didn't like her because of old Hollywood scandals, you'll probably change your mind now. Heigl works for an organ donation organization and she established the Jason Debus Heigl Foundation to preserve her brother's legacy, who passed away at 15. The foundation managed to save 4,500 animals from kill shelters.
Rick Hoffman as Louis Litt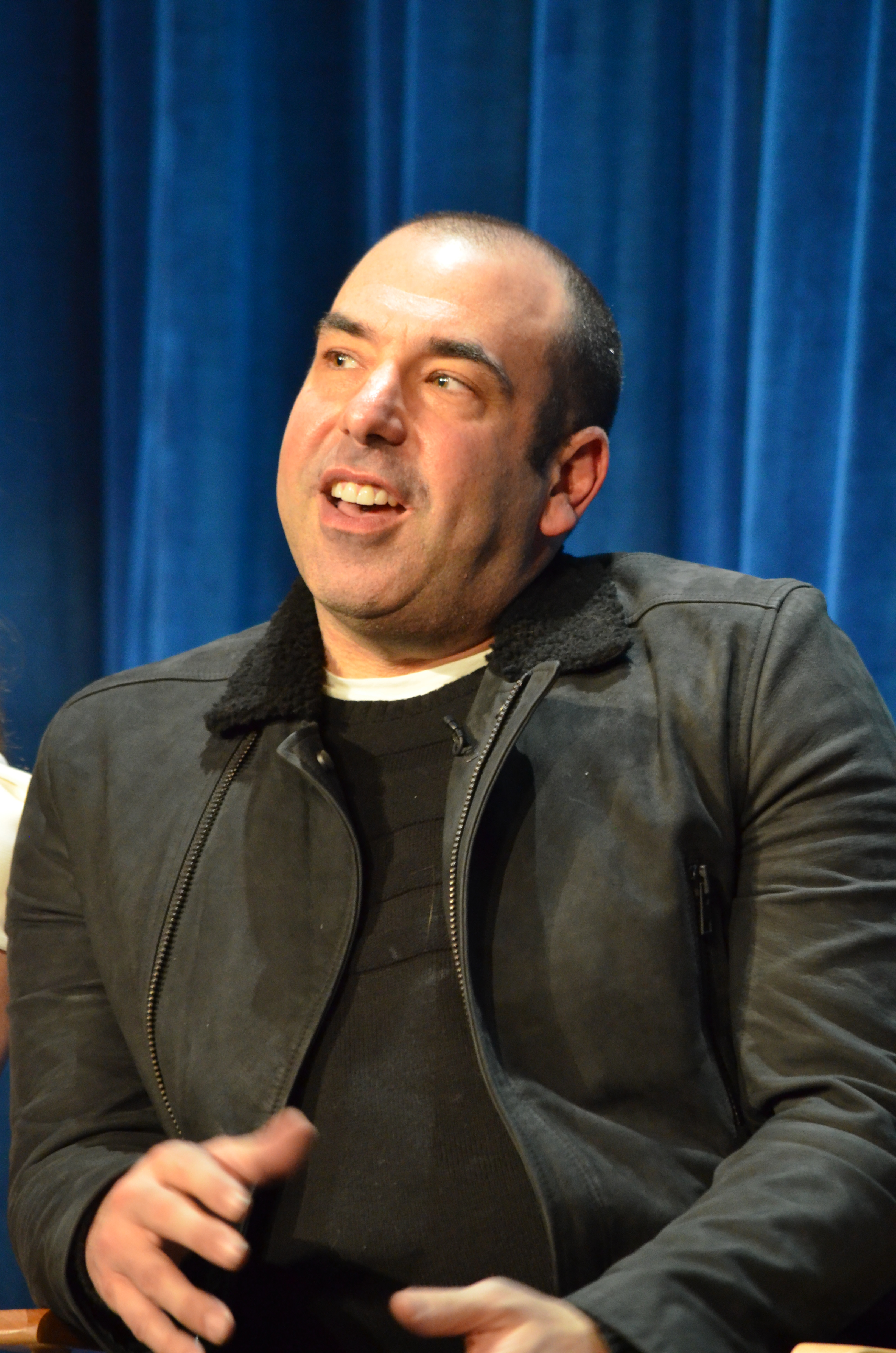 Louis is one of the most peculiar characters in the show. He needed more time to find his significant other than most of the characters. Turns out, Rick and Louis have it in common. In real-life, 48-year-old Hoffman is still single.
According to a rumor that's been circulating for a while, Rick is gay. He played the role of a gay man in the 2004 movie titled Our Time Is Up. After all, Rick tries so hard to keep his love life away from the media's gaze.
It's not an exaggeration to say that Rick has a top-secret stamp on his life. He has a son who was born in 2014, but the actor has never revealed anything about him or his mother.
Hoffman has been spotted with British actress Stephanie Waring a few times. But neither of them confirmed the relationship, so Rick is still officially single. Perhaps he's just like Louis - waiting for the right person to come along. It's never too late, right?!
Dulé Hill aka Alex Williams
We know that Alex can often be aggressive and mean, just like any other character on Suits. Bringing his wife and daughter on screen definitely revealed another side of him, revealing his gentle nature as a caring father and loving husband. Though we saw some issues between Alex Williams and his wife on-screen, it's pretty common when married couples work together in the same field.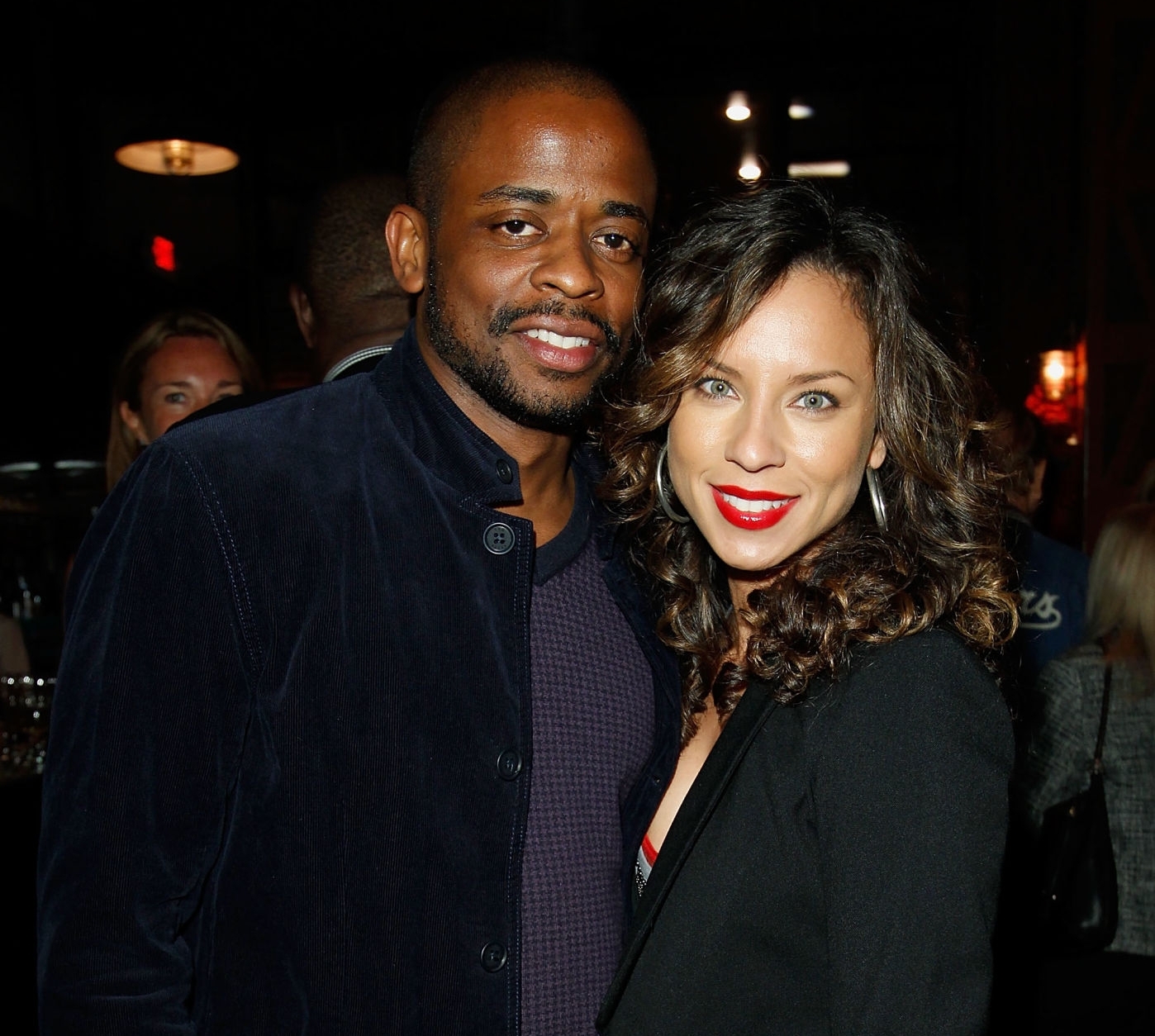 Just like it was for Alex, Dule's love life hasn't always been so easy. In 2004 he married Canadian television actress Nicole Lyn. They were both working in the industry, so keeping up with each other's schedules was not that easy. Though they tried their best, Alex filed for divorce citing irreconcilable differences after 8 years of marriage.
Just like Rick Hoffman, Dule doesn't say much about his private life, so we are left wondering what happened.
When Dule started the new show Ballers, he met another actress named Jazmyn Simon. His role was only episodic, but he still had enough time to charm Jazmyn. So 5 years after his divorce he gave marriage a second chance and it was not in vain! Just this year he became the proud father of his first son Levi Dulé Hill!
Gabriel Macht as Harvey Specter and Sarah Rafferty as Donna Paulsen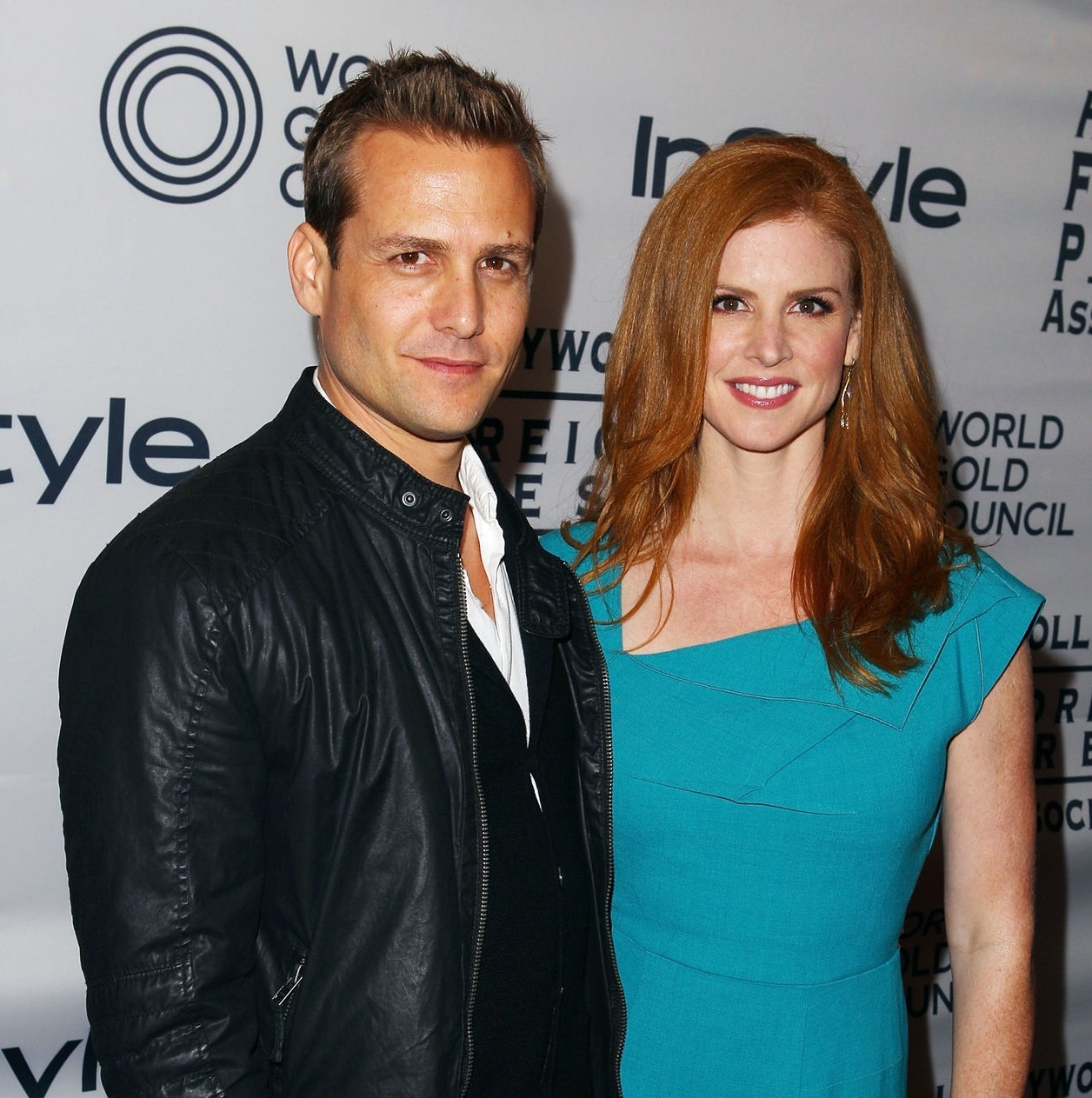 Darvey finally happened! We have been waiting for this for 8 years. For some of us, finding out whether Donna and Harvey would end up together was the only reason to keep watching the series until the very end. And they didn't disappoint us!
On the other hand, maintaining a passionate on-screen romance for so many years would probably start being a little awkward for Gabriel Macht and Sarah Rafferty.
The truth is, Gabriel and Sarah have been best buddies in real-life since drama school when they met at the Williamstown Theatre Festival more than 20 years ago. As Gabriel told Blast:
"We are really, really, really close friends. We've been to each other's weddings... our daughters are best friends, so we lived in the same house [while shooting the show in Toronto]."
Gabriel was the one who suggested Sarah for the role of Dona. When he saw the script, he knew right away that she would be perfect for the role. They are both extremely talented actors but their close relationship in real-life definitely adds quite a spark between Donna and Harvey on screen. But both Gabriel and Rachel have significant others at home who might get a little jealous of this intimacy between them.
Gabriel Macht is nothing like Harvey when it comes to love. The actor has loved one woman for 19 years - Australian–American actress and former model Jacinda Barrett. And yes, you've seen her on-screen as Zoe. Perhaps their love for acting is what brought them together. After 4 years of dating, the couple got married and are now loving parents to their two kids.
Gabriel loves his family a lot, saying:
"To produce a human person that has an incredible sensitivity; just a little being who's empathic and who's exploring everything and is kind and is motivated and strong and stubborn – all these things. I hate to label her because she's a billion things more than that. But to produce a child that's going to be good for humanity, that's what I'm more proud of. And becoming a father is enormous."
Besides Sarah, Gabriel is also a close friend to another star of the series - Meghan Markle. Even though Meghan is now busy parenting and handling her new royal duties, she and Gabriel are still good friends. The Sunday Mirror reported that the Duchess and Duke of Sussex had some free time last year to visit Gabriel and his wife in "their beautiful Queenslander-style house" in Australia.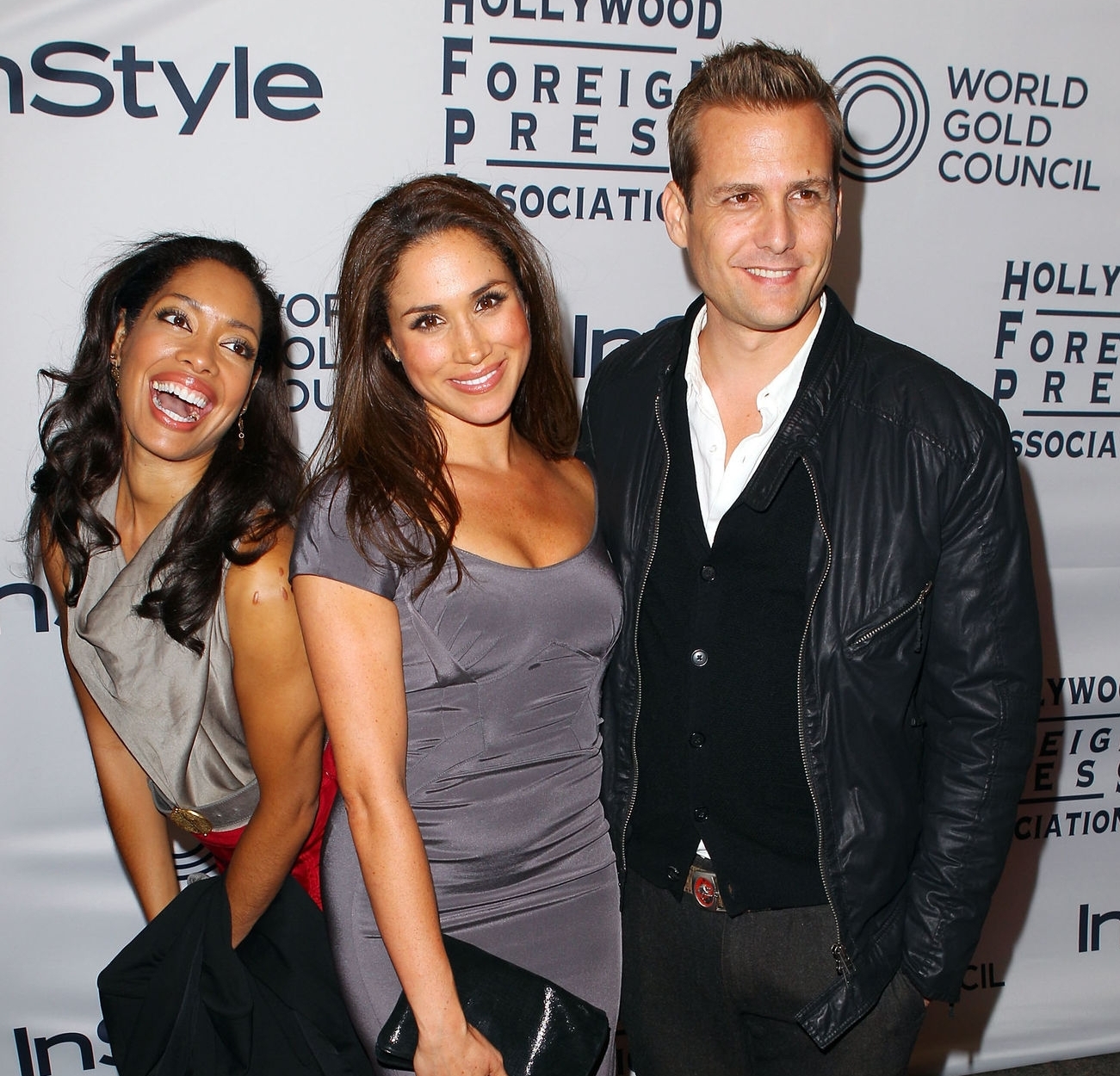 It should have been a fantastic weekend for the newlywed royal couple but there was someone special missing.
We are talking about Sarah Rafferty and her husband Santtu. Can you believe that the stunning Sarah Rafferty is already 47?? She and Santuu, who is Finish, met at Yale University and have been together ever since. The two have been married for 18 years now and are parenting two children.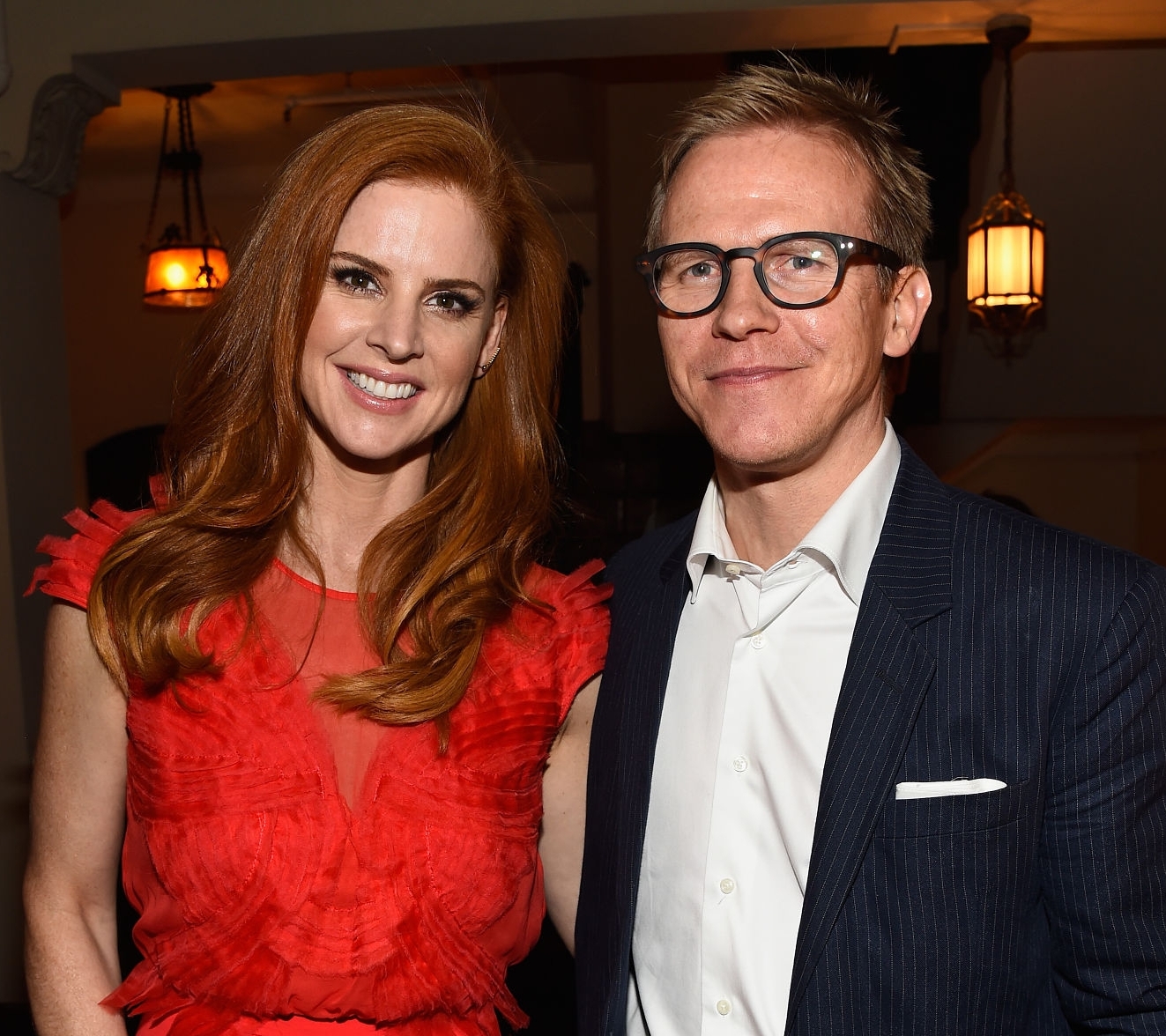 The actress and her husband have chosen very interesting names for their kids. Her older daughter is named Oona, which means "lamb" in Gaelic. The younger daughter has quite the common name of Iris but the parents decided to add "Friday" as her middle name.
Let us know why you think this day of the week was so important to them that they named their baby after it!
Amanda Schull as Katrina Bennett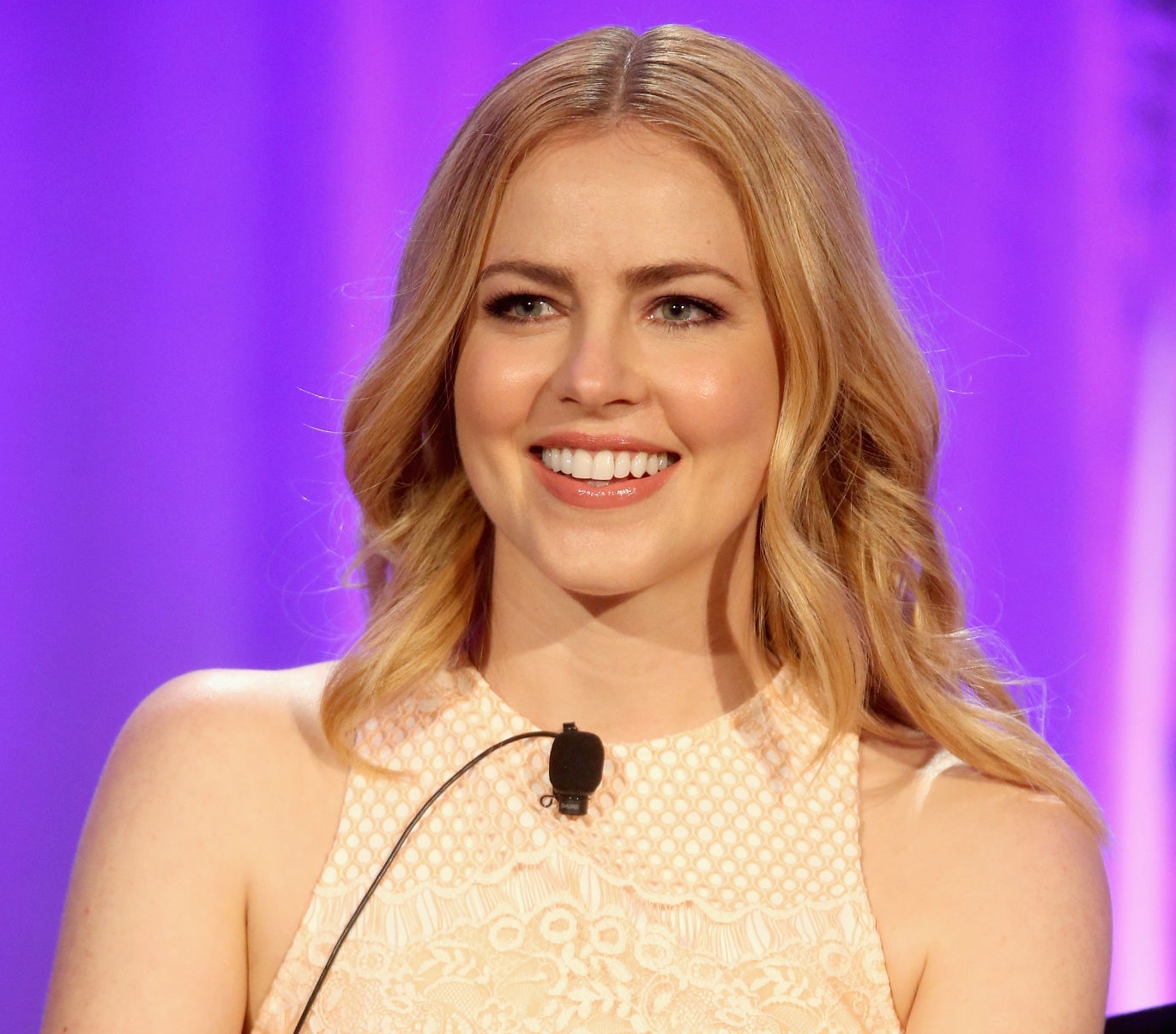 Katrina has been one of our least favorite characters from the start - considering the way she made it into the firm and her contentious relationship with Mike. But the more the show went on, the more we sympathized with her and her troubles with love.
Well, let's just say that Amanda Schull is doing much better when it comes to love in real-life. Amanda has been in a relationship with her now-husband George Wilson for 11 years.
Just like many actors on the list, she met George on set. She starred in Mao's Last Dancer, a movie inspired by a professional dancer's autobiography, filmed in Australia.
Turns out Amanda dedicated 26 years of her life to being a professional ballet dancer, so this role was perfect for her. Her elegant floating over the dance floor caught the eye of the graphic designer of the movie. When Amanda went back home, the distance didn't stop them from dating.
The decision to get married wasn't an easy one. After three years of dating, one of them had to leave their homeland. Amanda is very lucky that George is very supportive of her career. He left Australia so that Amanda could carry on her career in Hollywood. Looks like having a baby is a next step for Amanda! The show is ending soon, so it's the timing is perfect!
Rachael Harris as Sheila Sazs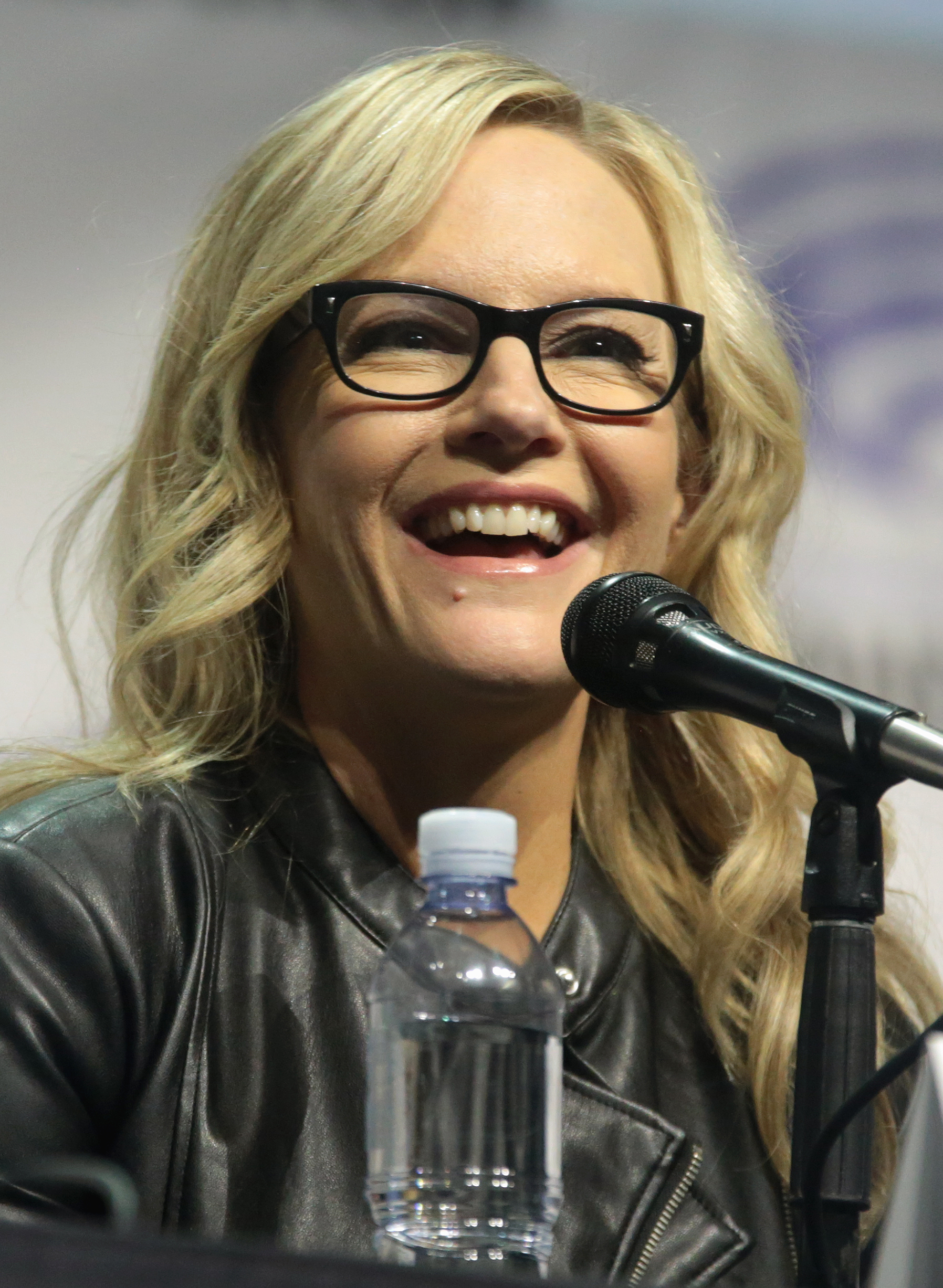 There's one more cast member that has proven that it's never too late! Just like her character Sheila Sazs, Rachael Harris became the mother to her baby boy when no one was expecting it - at the age of 50.
Rachael and her husband Christian Hebel, with whom she has an 8-year difference, were very excited to welcome their second baby last year.
Rachael's husband is a violinist and he's doing a good job taking care of their two kids. They only welcomed their first baby in 2016.
Harris and Hebel got married in 2015 in a small ceremony in the New York City City Hall. They had a couple of their closest friends, including Neil Patrick Harris and his husband David Burtka, who were their two witnesses, and longtime pal - Kelly Ripa. 
Patrick J. Abrams as Mike Ross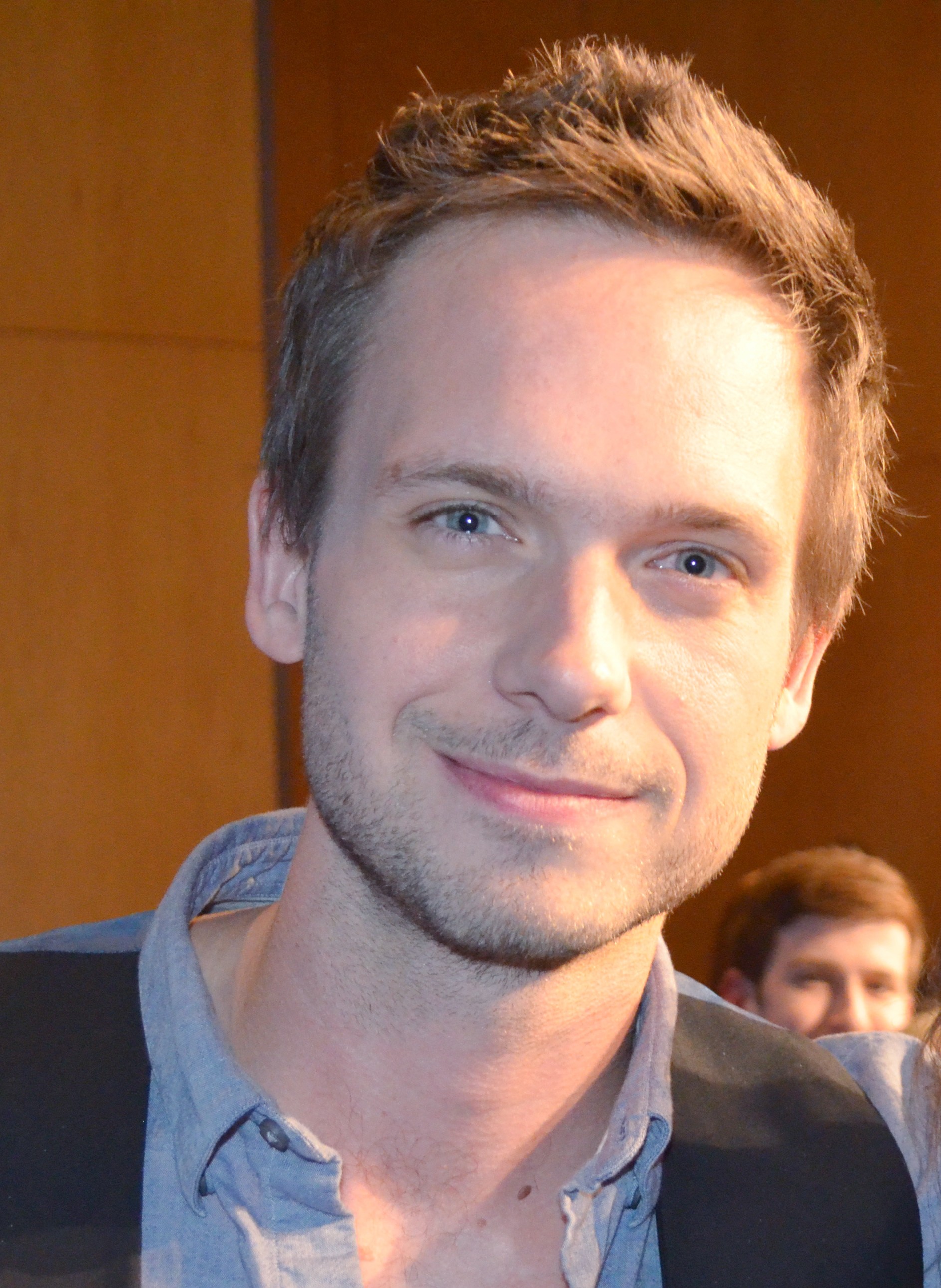 Mike and Rachel were a perfect couple but it turns out his real-life wife almost ruined this perfection on screen.
Do you remember the character named Clair, who knew Mike wasn't a lawyer years before he got into the firm and wanted to expose his fraud? She was played by Patrick's then-girlfriend Troian Bellisario. Their love story is too cute to handle.
Both Troian and Patrick were in the middle of intense filming schedules. Patrick just wanted to have some time to relax so he invited Troian over to his house. Imagine her surprise whe