Dennis Weaver's 61-Year-Long Marriage: A Glimpse Into the 'Gunsmoke' Actor Private Life
Dennis Weaver wasn't just the lead in the television series McCloud, or Chester on the 20th century's longest-running primetime series, Gunsmoke. He also won an Emmy, co-founded the charity LIFE (Love is Feeding Everyone), and served as the spokesman for Great Western Bank replacing John Wayne after his death. Weaver starred in Steven Spielberg's first film, teamed with Orson Welles, and co-hosted Farm Aid IV with Willie Nelson! Weaver also had a marriage that lasted over half a century and deep convictions on what is meaningful in life. Keep reading to find out his secrets to a life well-lived.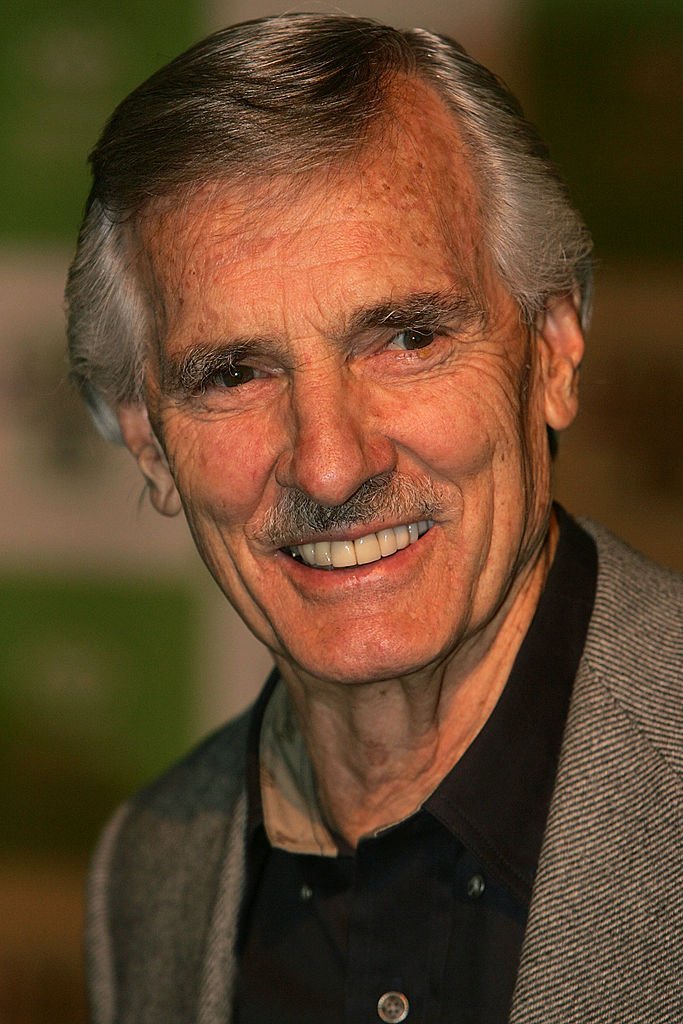 ---
BEYOND THE CAMERA
Behind the scenes, he introduced the parents of Ron and Clint Howard. Ron Howard played Opie on the Andy Griffith Show and later made great films like Apollo 13. Weaver coached his son's little league team and, before finding fame, earned money delivering flowers to people like Lucille Ball, Jack Webb, and John Ford.
---
His 2001 autobiography, All the World's a Stage, reveals a man few of his fans new. A profoundly spiritual person, Weaver explored his environmental concerns, several episodes that could have resulted in his death, and the thing he treasured most - his six-decade-long marriage to his wife, Gerry,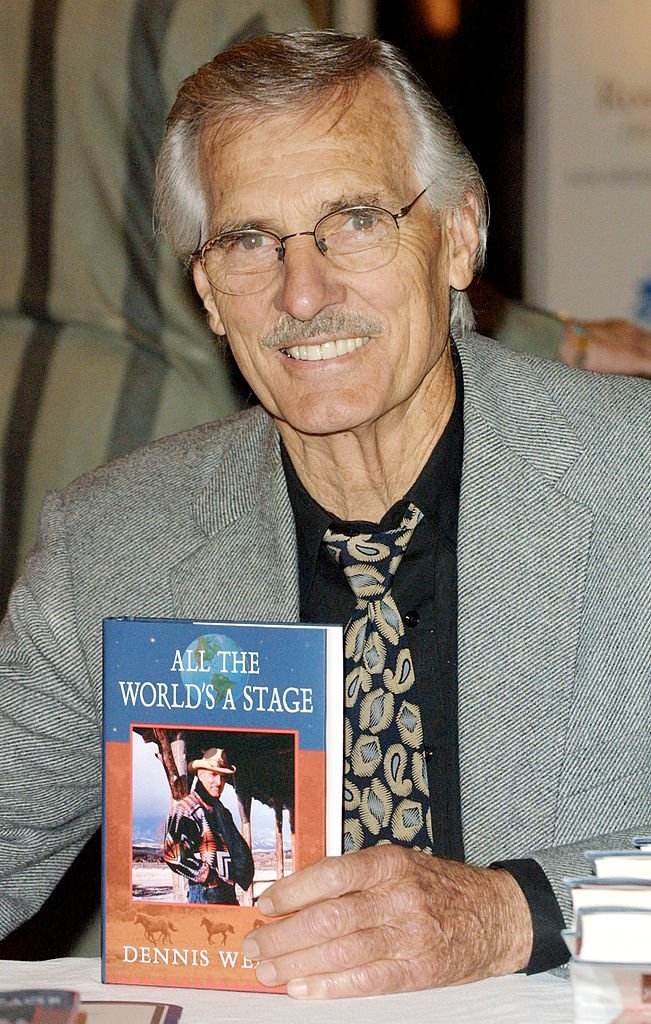 ---
THE MEET-CUTE
Dennis and Gerry met at a Joplin Junior College sock-hop in 1942. She was a figure roller-skater and wore one of her skating outfits to the dance. He wrote in his book:
"When she was right smack dab in front of me, Bobby gave Gerry a powerful whirl, and her skirt twirled up, exposing the neatest pair of legs I'd ever seen. I got a glimpse of those red tights, and it was all over!

She was the only one I danced with for the rest of the night. That was the beginning of a grand partnership that has lasted more than fifty years. She has truly blessed and enriched my life."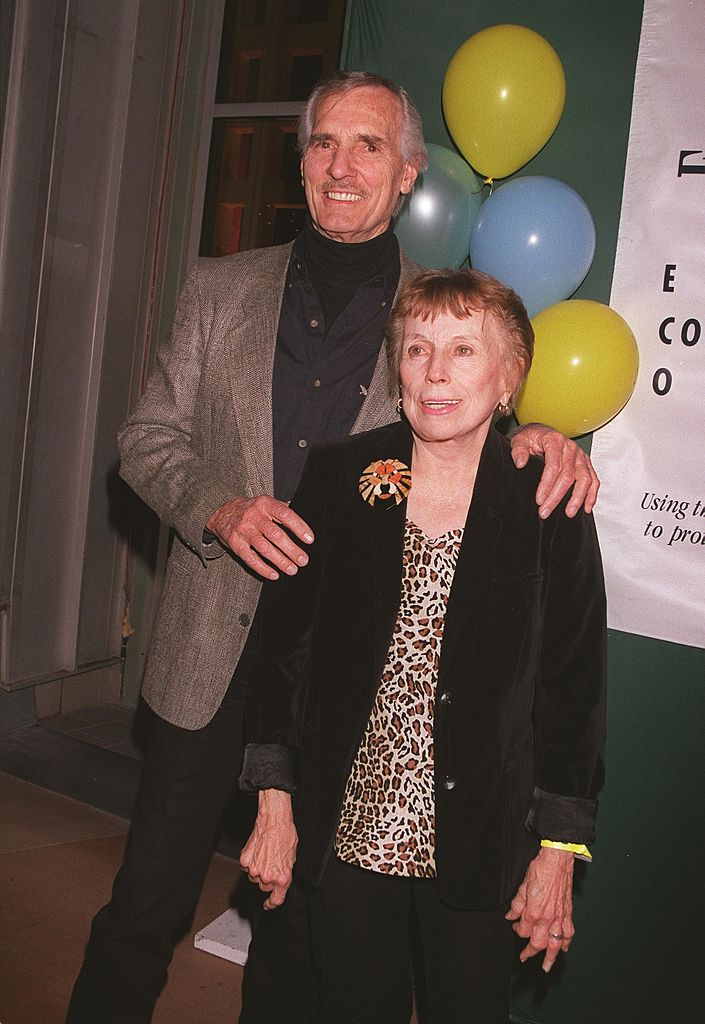 ---
The couple hit it off so famously that the college yearbook staff wrote a sweet message to them!
"Below a picture of Gerry and me dancing, they (staff) wrote, 'The couple that always Weaved across the floor and Stowell the show.'" Three years later, while attending a local football game, Weaver got down on one knee and popped the question. They drove to Columbus that very night and were married by a justice of the peace. They used his navy ring to seal the deal, and Gerry picked out official wedding rings the next day.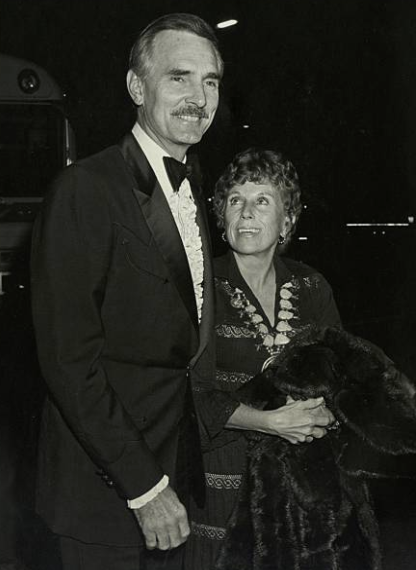 ---
In 1948 they welcomed their first son, Rick, who became an actor, producer, and director. Their second son, Rob, came in 1953, followed by Rusty in 1959. Rob and Rusty also pursued careers in entertainment. In his book, Weaver revealed the "secrets" on making a marriage last long.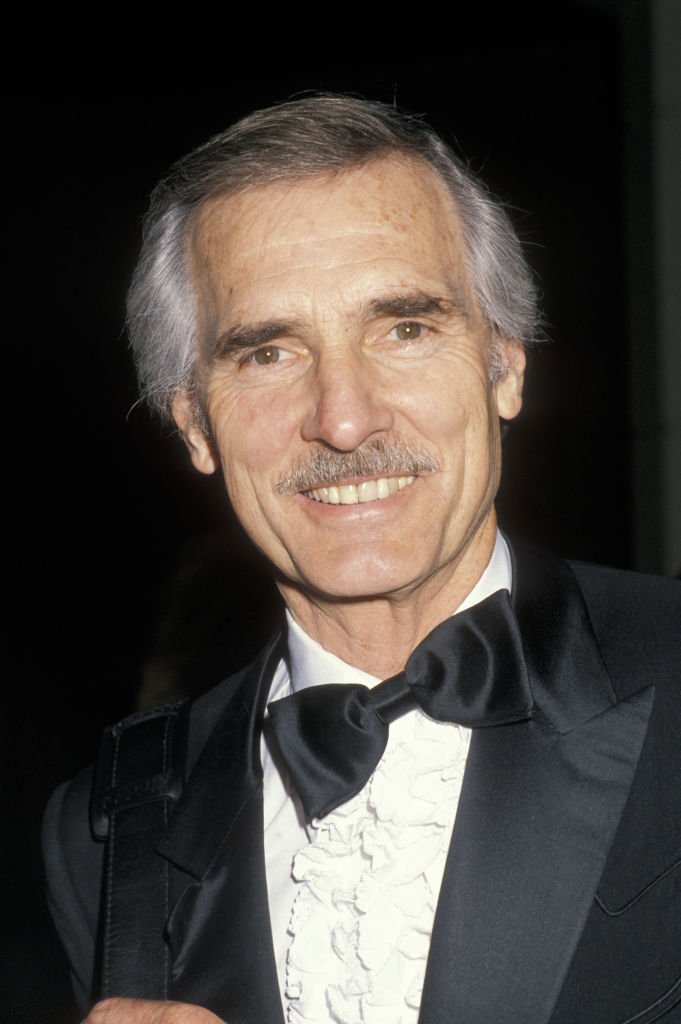 ---
He wrote: 
"There isn't just one secret - there are many. First of all, it's not a contest of longevity. The length of a marriage has little to do with the success of a marriage… the word 'allow' is very significant in any successful relationship." He explained that in any relationship, the word can play a big part in how long the relationship will last adding, "When we truly love someone, we allow them their thoughts, interests, and space. We give each other room to breathe."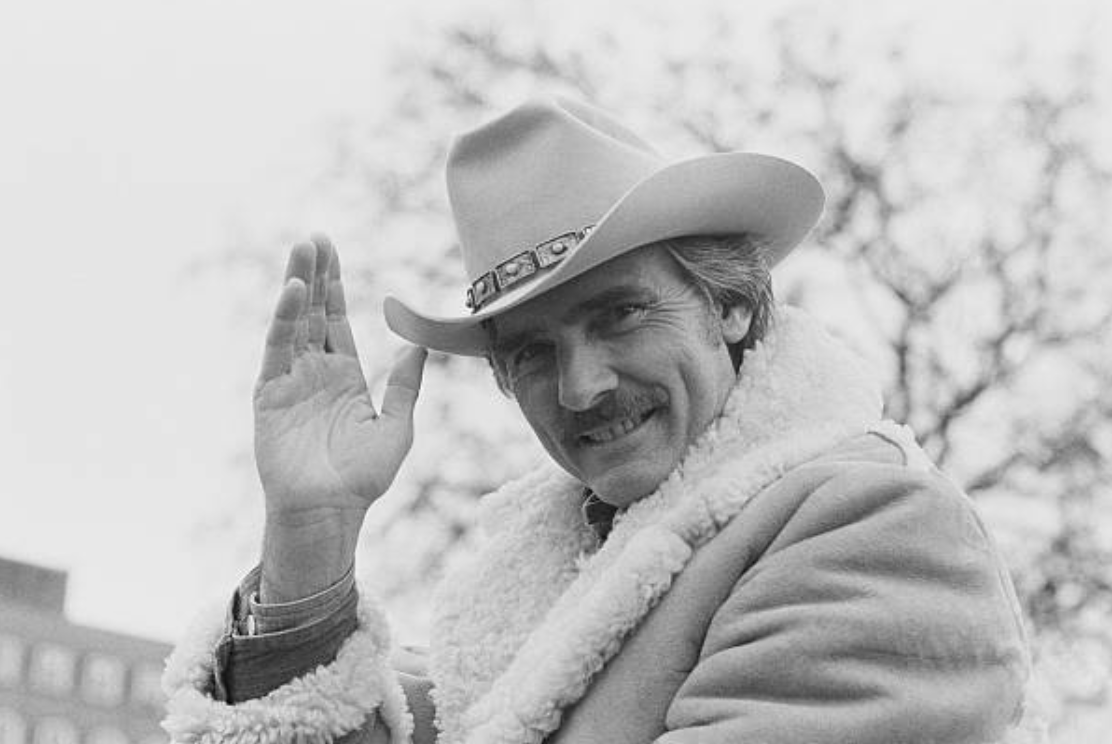 ---
GERRY WEAVER
Geraldine Stowell Weaver joined her husband in the entertainment business as an actress and is known for Gentle Ben, The Mike Douglas Show, and This Is Your Life. Dennis Weaver often referred to himself as "Mr. Gerry Weaver," saying that Gerry was the real star of the Weaver family and the driving force behind his success.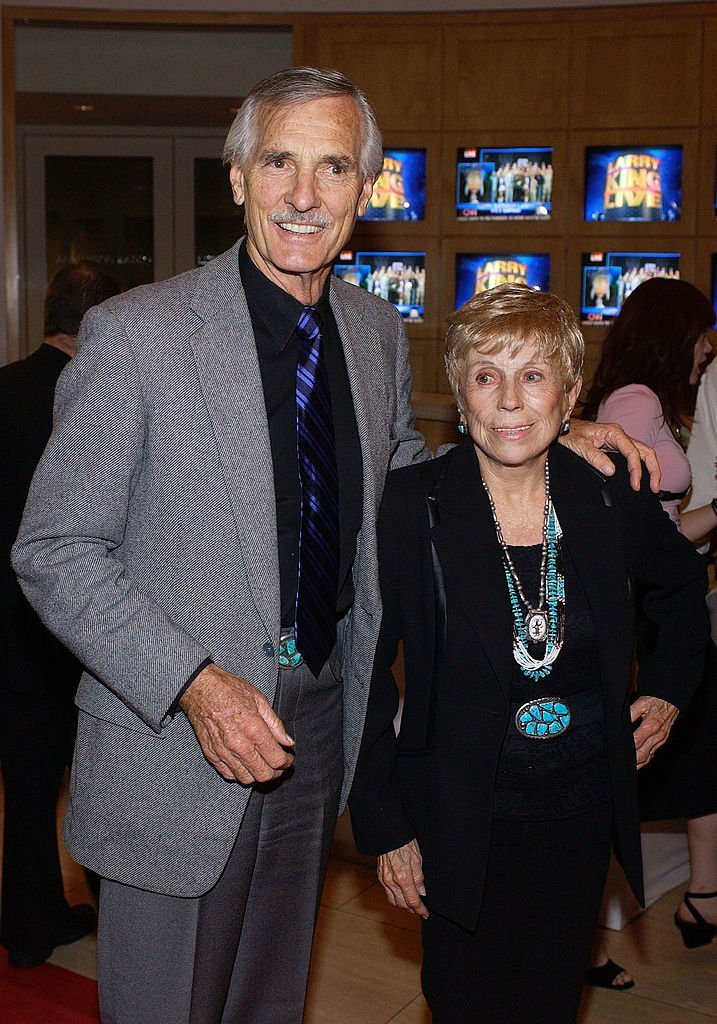 ---
DENNIS WEAVER
While studying at The Actors Studio, Weaver supported his family with odd jobs, including selling vacuum cleaners, tricycles, women's hosiery, and delivering flowers. During his time as a student, he met Shelley Winters, and in 1952, she helped him get a contract from Universal Studios.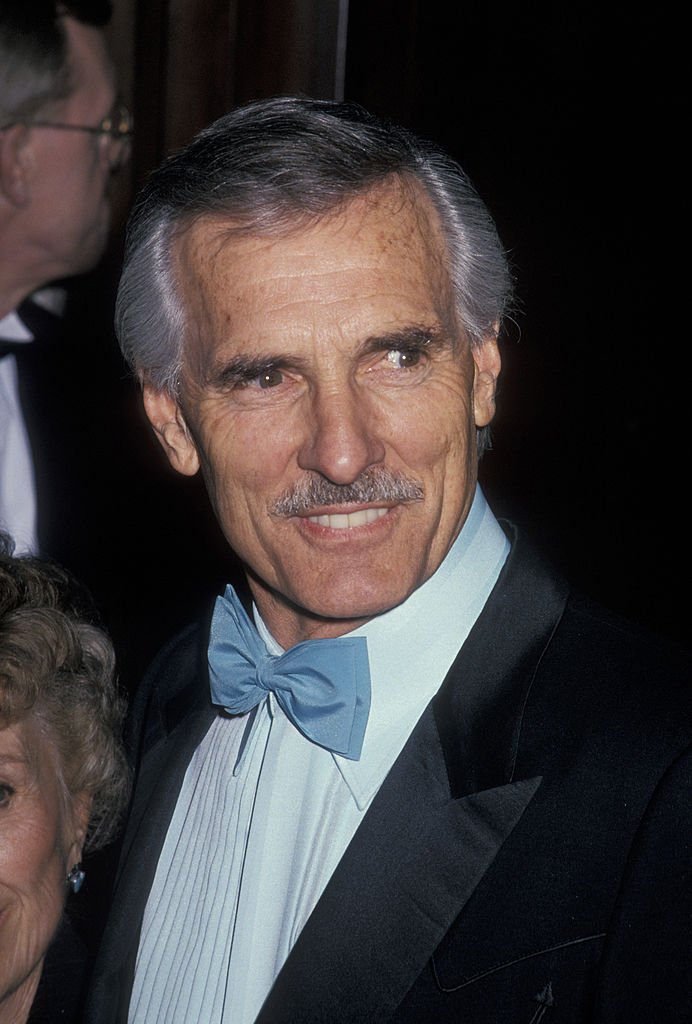 ---
Weaver made his film debut that year in the movie The Redhead from Wyoming. Over the next three years, he appeared in several films. While delivering flowers, he found out he had landed the role of the limping, loyal assistant of Marshal Matt Dillon, Chester Goode, on the television series Gunsmoke.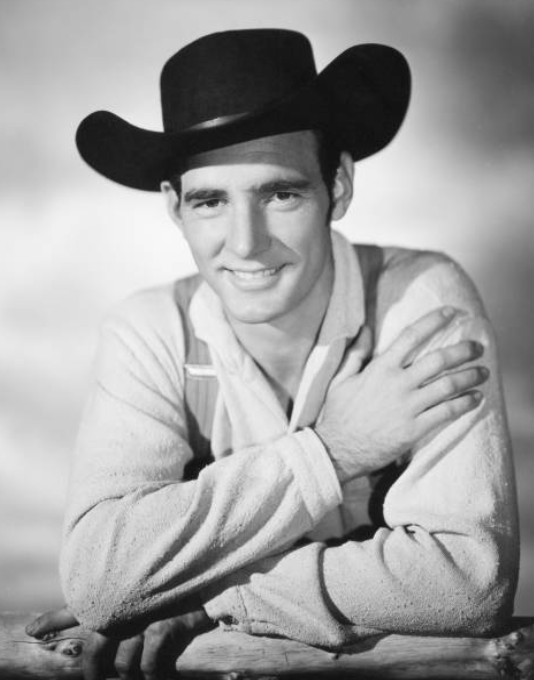 ---
Having earned praise as Chester, Weaver was cast in the 1958 Orson Welles film Touch of Evil, in which he played an eccentric, face-twisting, body-contorting employee of a remote motel. In 1960, he appeared in an episode of Alfred Hitchcock Presents; from 1964 to 1965, he portrayed a friendly vet in NBC's comedy-drama Kentucky Jones.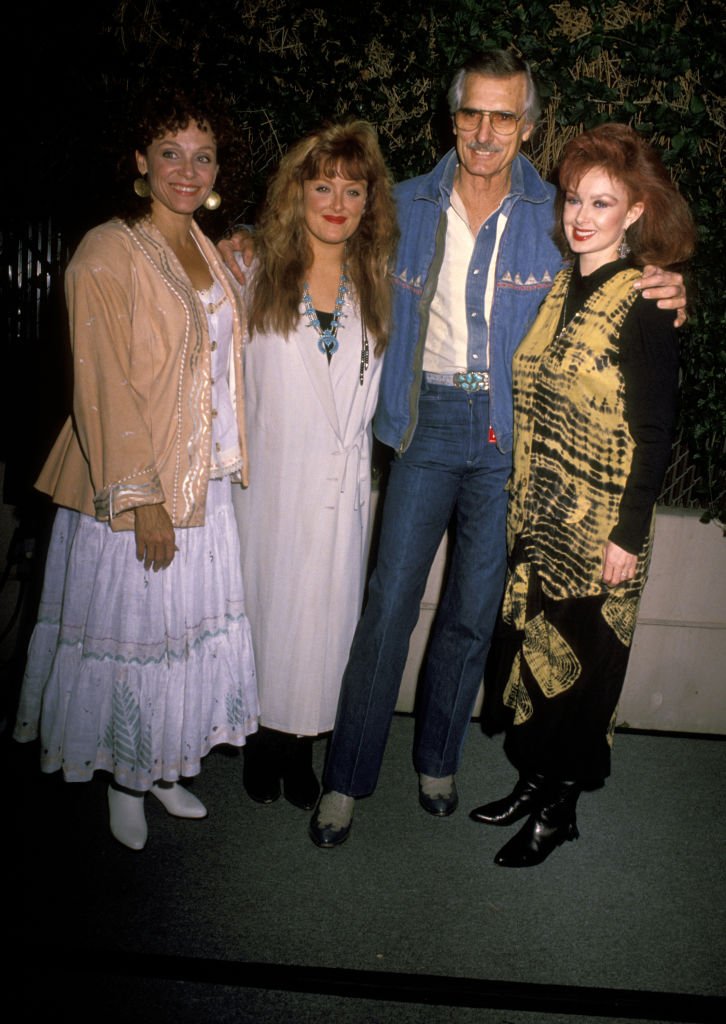 ---
He also had a significant role in the 1966 western Duel at Diablo, with James Garner and Sidney Poitier; and as Tom Wedloe on the CBS family series Gentle Ben. In 1970 Weaver got the title role on NBC's McCloud. For his portrayal, he received two Emmy Award nominations, was nominated for Best Lead Actor in a Limited Series.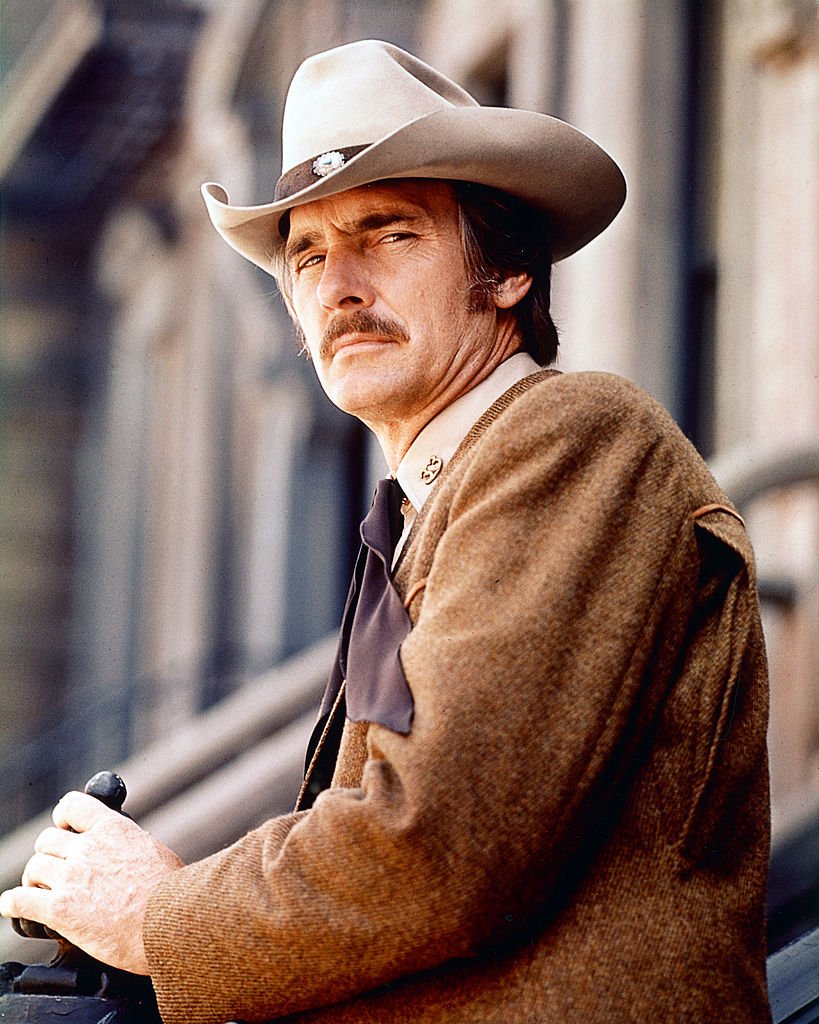 ---
In addition, he was praised for being an Outstanding Lead Actor in a Limited Series. During the series, Weaver appeared in Steven Spielberg's film, Duel. Spielberg chose Weaver based on the intensity of his performance in Touch of Evil. This all testifies just how great of an actor he was.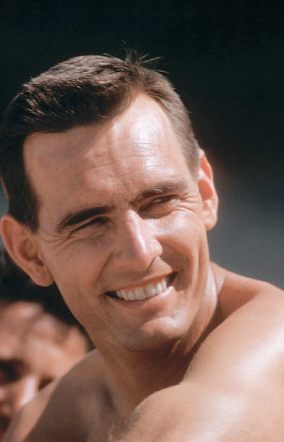 ---
Weaver also featured in many acclaimed television films. In 1977 he appeared with Sally Struthers in the made-for-TV movie Intimate Strangers, portraying a husband who physically abused his wife. It was one of the first network features to depict domestic violence.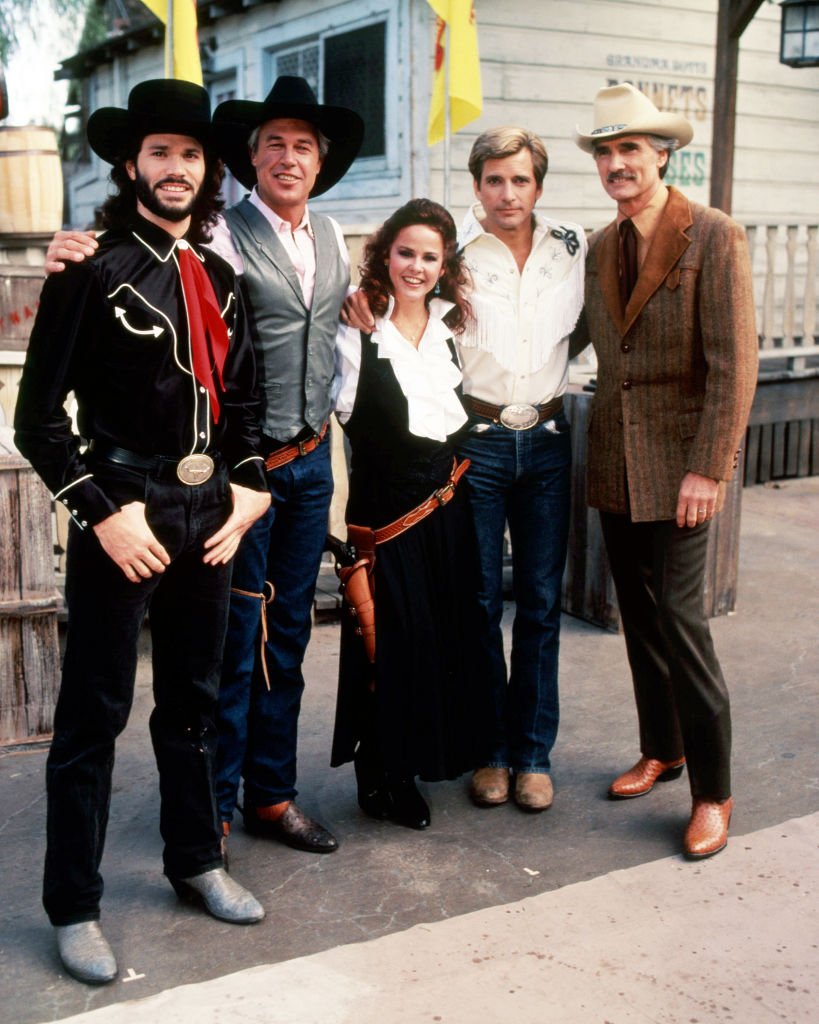 ---
In 1980 he appeared in Amber Waves with Kurt Russell and portrayed Dr. Samuel Mudd, who was imprisoned for involvement in the Lincoln assassination in The Ordeal Of Dr. Mudd. Weaver and his real-life son Robby starred in the short-lived NBC police series Stone.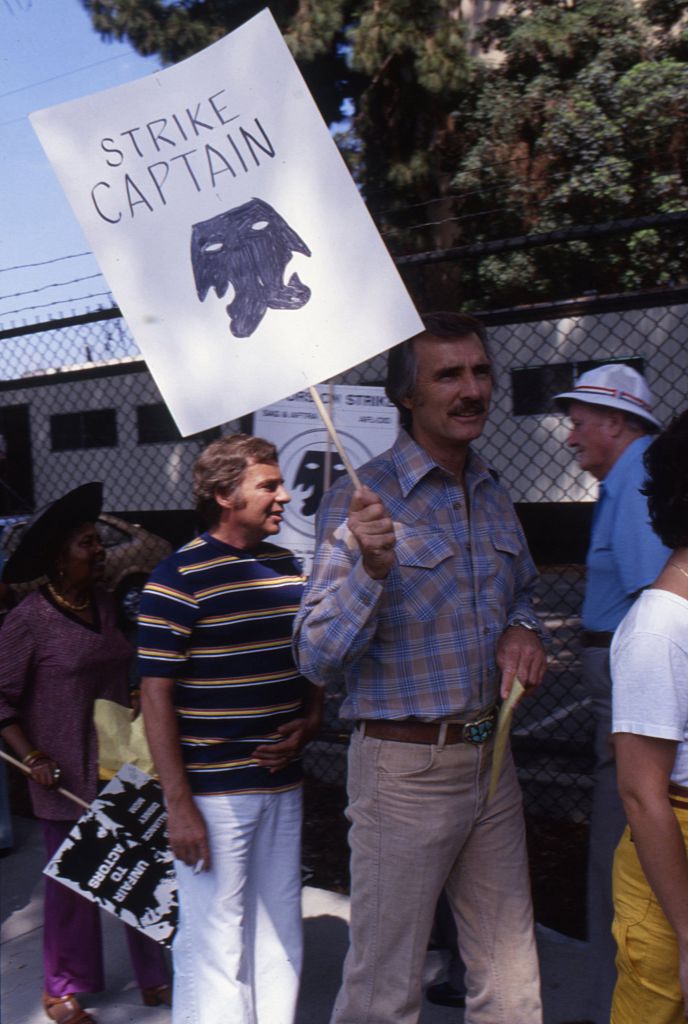 ---
He received rave reviews when he starred in the 1987 film Bluffing It, in which he played an illiterate man. In February 2002, he was on the animated series The Simpsons (The Lastest Gun in the West) as the voice of aging Hollywood cowboy legend Buck McCoy.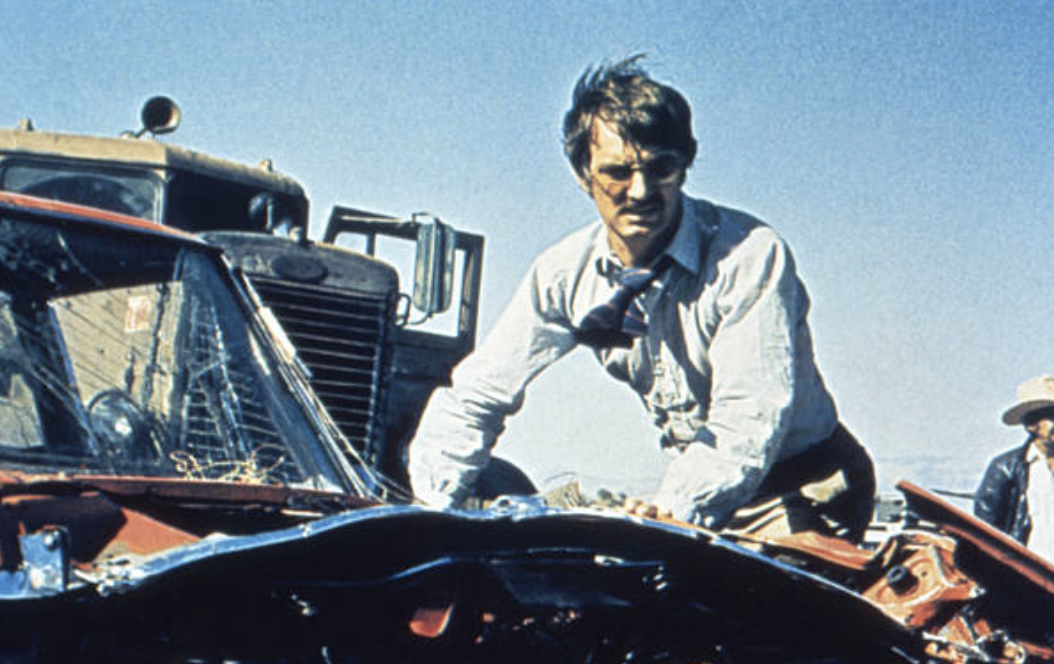 ---
For his contributions to the entertainment industry, Weaver received stars on the Hollywood Walk of Fame and the Dodge City Trail of Fame. In 1981, he was inducted into the Hall of Great Western Performers with the Bronze Wrangler Award at the National Cowboy & Western Heritage Museum in Oklahoma City, Oklahoma.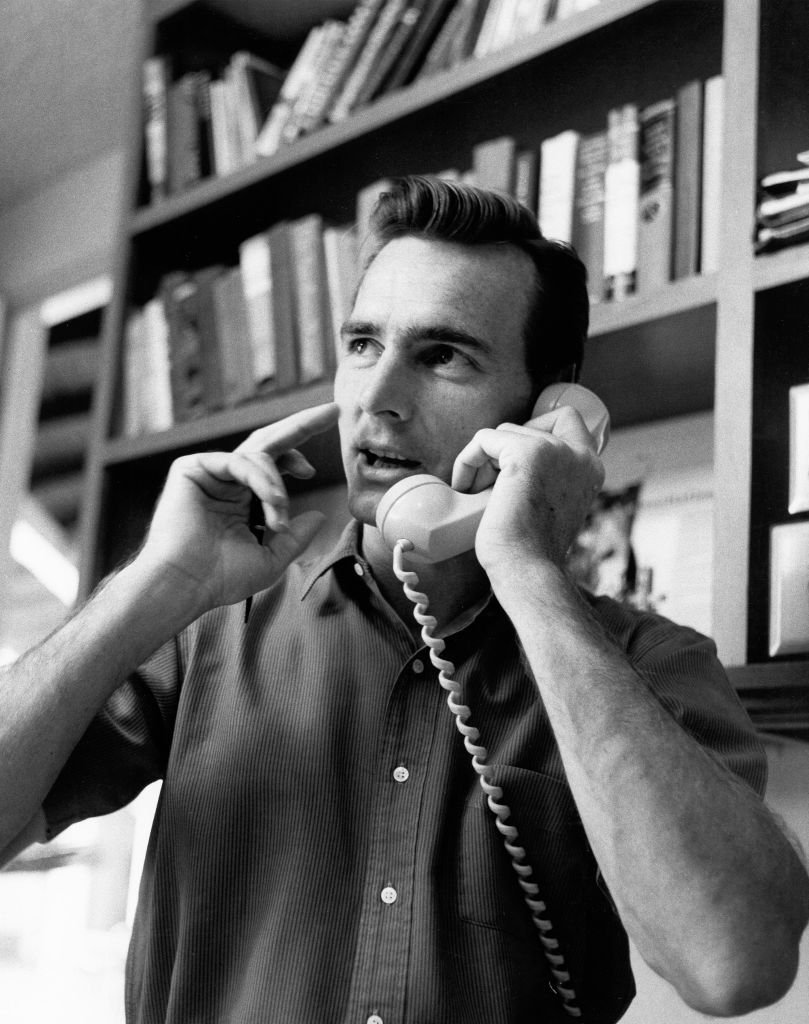 ---
His last role came with ABC Family's show called Wildfire, where he played Henry Ritter, the father of Jean Ritter and the co-owner of Raintree Ranch. His role on the show ended with his death on February 24, 2006. This was a true loss to the acting world as he was a one of a kind star.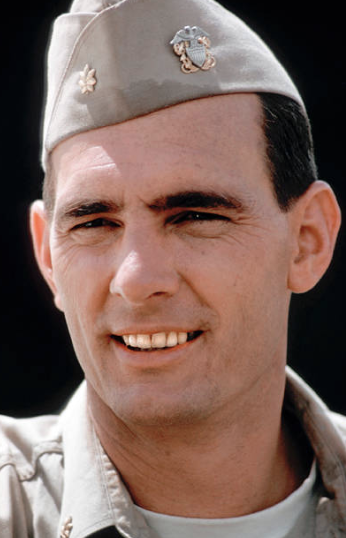 ---
ACTIVISM
Weaver was passionate about and dedicated to protecting the environment. He promoted the use of alternative fuels, such as hydrogen and wind power, and established The Institute of Ecolonomics, a non-profit environmental organization in 1993 in Berthoud, Colorado. "Ecolonomics" combines the words ecology and economics.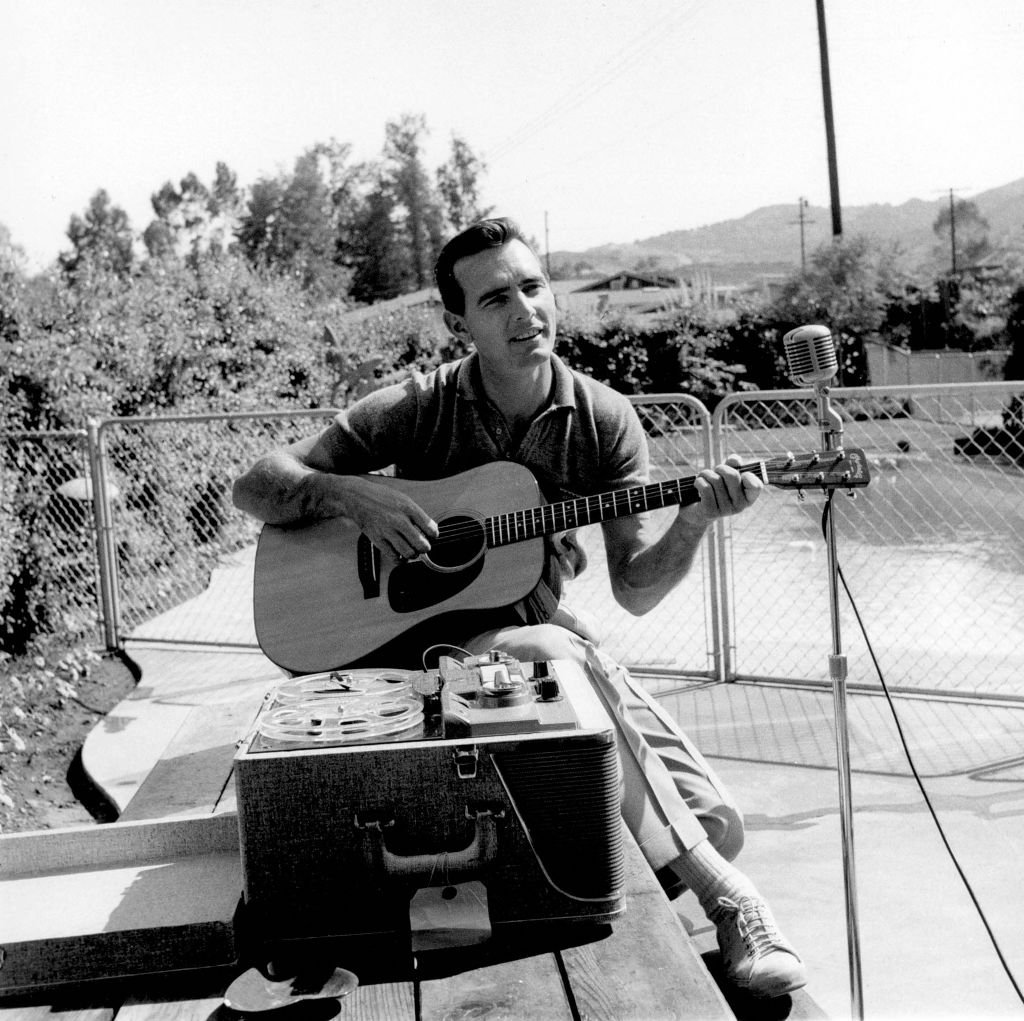 ---
He was also involved with John Denver's WindStar Foundation, and he co-founded the organization called LIFE with Valerie Harper. For 16 years, the organization provided food for 150,000 needy people a week in Los Angeles. So not only did he achieve on screen but off-screen as well!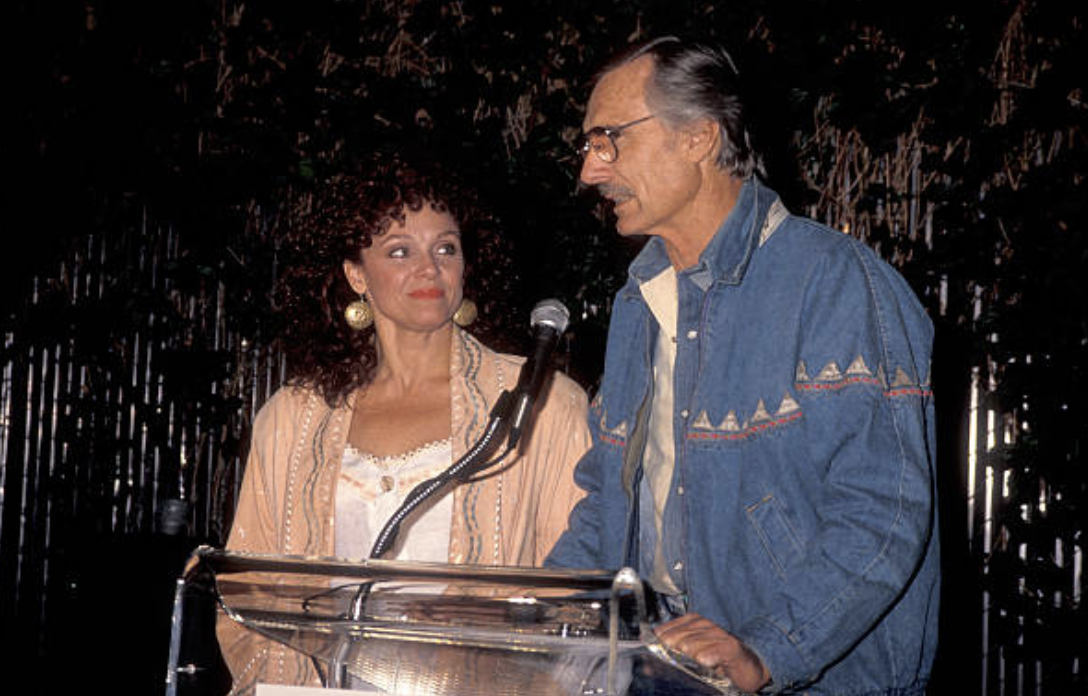 ---
In 2004, he led a convoy of alternative fuel vehicles across the United States to raise awareness about America's dependence on oil. He was also involved with the annual Genesis Awards, which honor those in the news and entertainment business who bring attention to the plight and suffering of animals.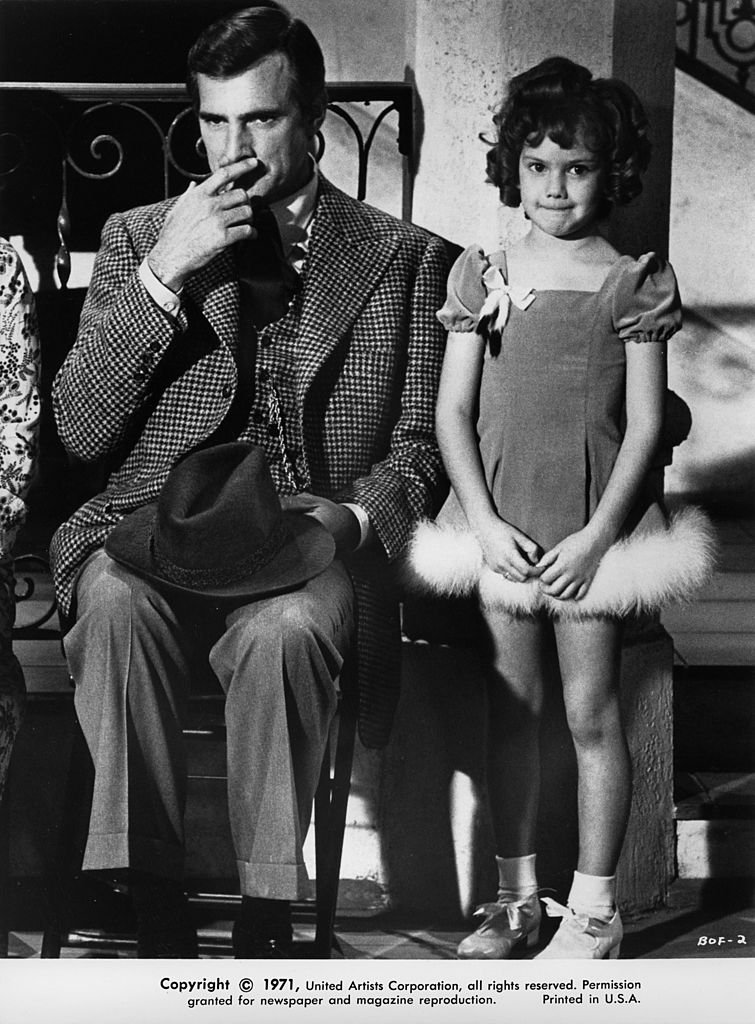 ---
He said:
"There will come a time ... when civilized people will look back in horror on our generation and the ones that preceded it — the idea that we should eat other living things running around on four legs, that we should raise them just for the purpose of killing them! The people of the future will say 'meat-eaters!' in disgust and regard us in the same way we regard cannibals and cannibalism."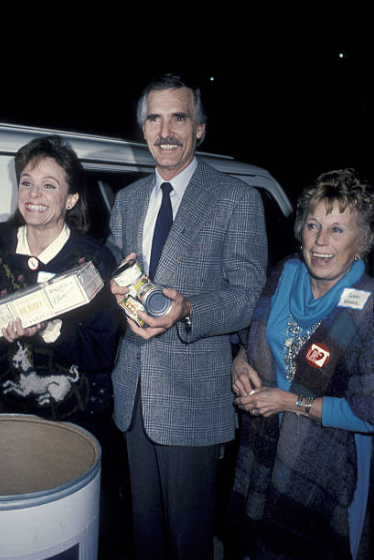 ---
His most visible project was probably the home, Earthship, that he and his wife built in Ridgway, Colorado, and where they had lived for many years. The 8,500-square-foot home featured walls built of tires packed with earth and cans and then covered with adobe and used an array of active and passive solar technology, water recovery, and other recycling techniques.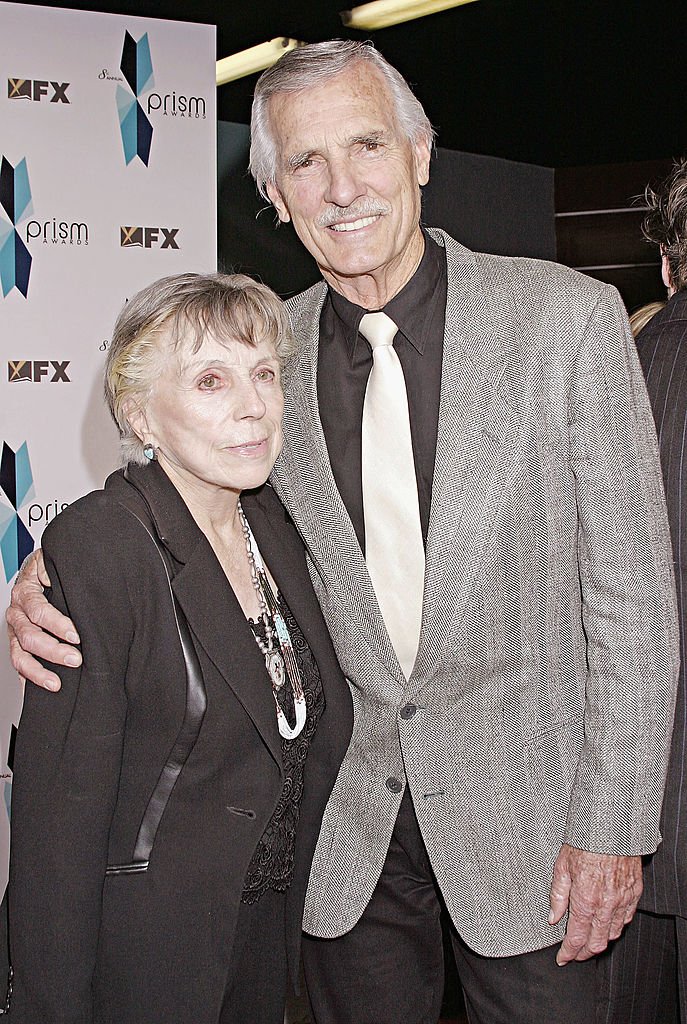 ---
Weaver died due to complications from cancer on February 24, 2006. After Dennis passed away, Gerry carried on his legacy, working hard to protect his dreams for their home and land, until her death on April 26, 2016. Both passed away at their home, surrounded by loved ones.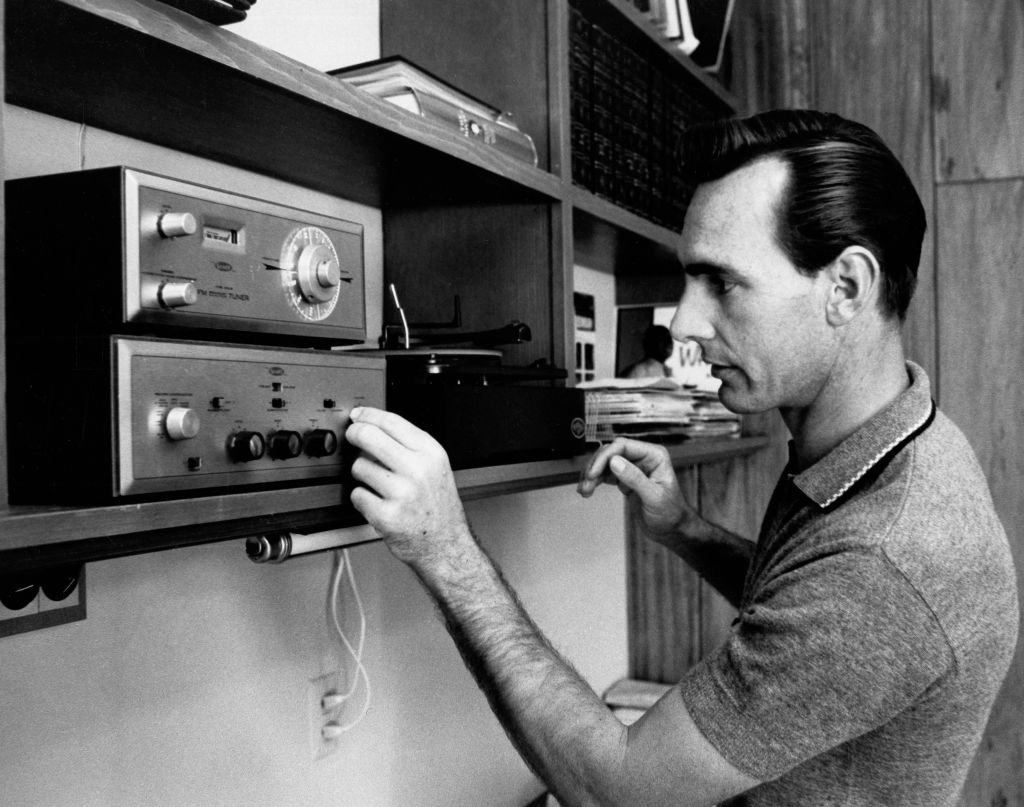 ---
Dennis was truly a force to be reckoned with! Both on and off-screen he left a massive impact and a great legacy. What do you think about this phenomenal actor and all he has done? Leave your comments below and stay tuned for more celeb news!
Source: Wikipedia, IMDb, Denver Post, Montrose Press, LA Times