Meet Aerosmith's Steven Tyler Four Children Including One Superstar Daughter
Rock-n-roll superstar Steven Tyler is notoriously known for his brilliant voice, drug addiction, and one of the fastest mouths alive. But, did you know he is also a family man with four children? In fact, his love life was so tumultuous that one of his exes lied to their child about who their father was. Why? Keep reading to find out more about his children, Aerosmith's rocky history, and the woman who cheated on him.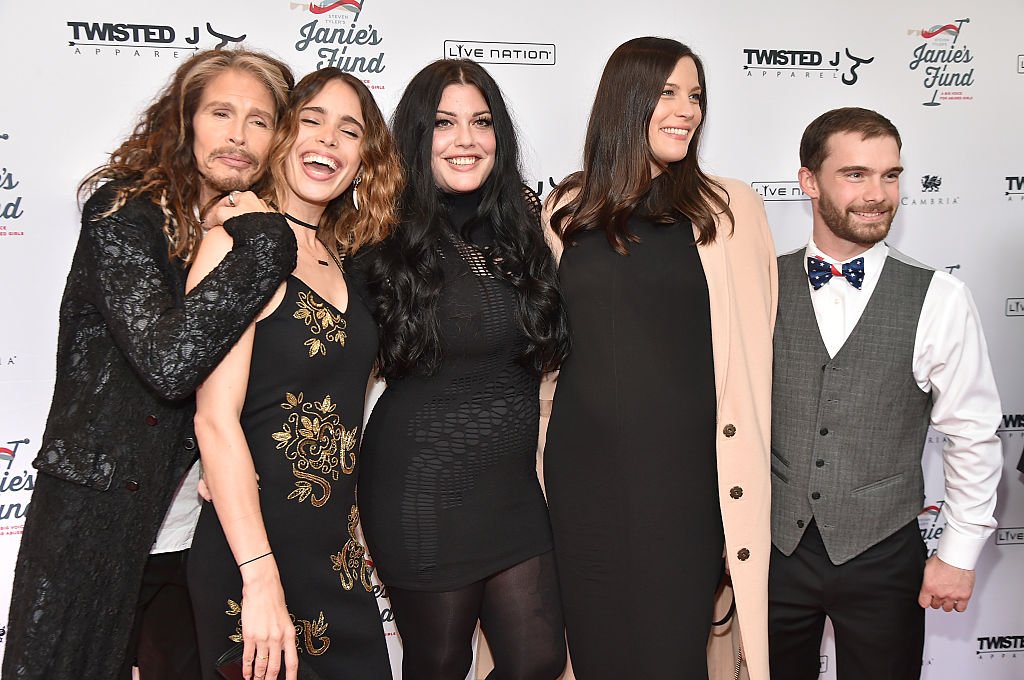 ---
STEVEN TYLER
His wide vocal range and high screams led him to be known as the "Demon of Screamin.'" He is also known for his on-stage acrobatics. During his high-energy performances, his trademark scarves hanging from his microphone stand. The man behind Aerosmith's breakthrough hit "Dream On" has proven his musical talent.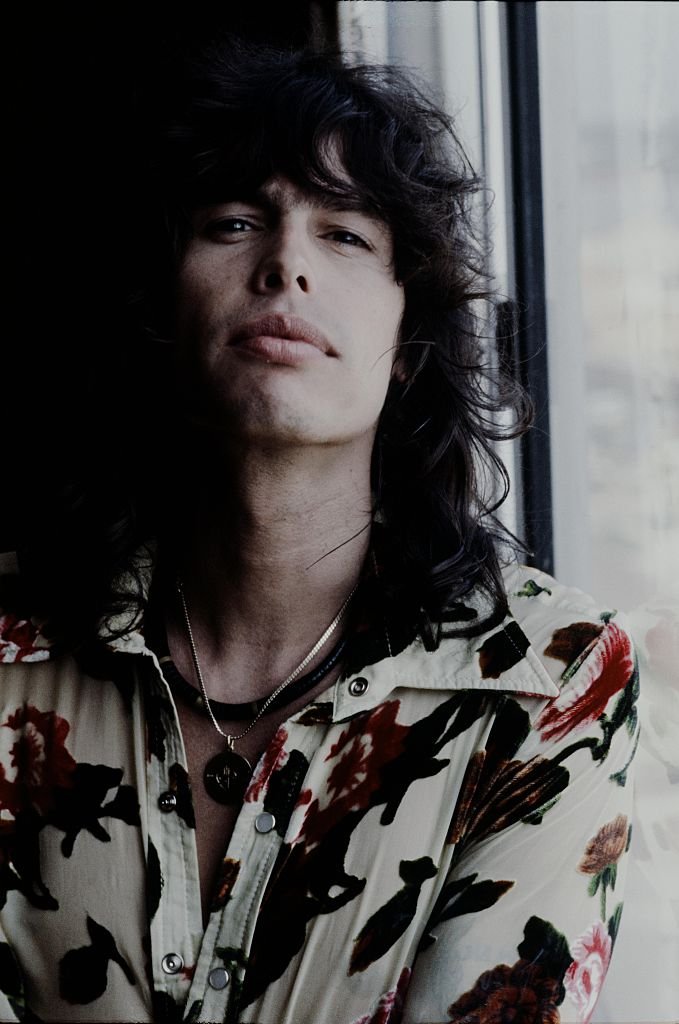 ---
He has proven it for decades, and in 2013, Aerosmith became one of Rolling Stone's 100 Greatest Artists of All Time. The twice-married man has four children with his ex-girlfriend Bebe Buell, one with his first wife Cyrinda Foxe, and two more with his second wife, Teresa. They have become a close-knit family.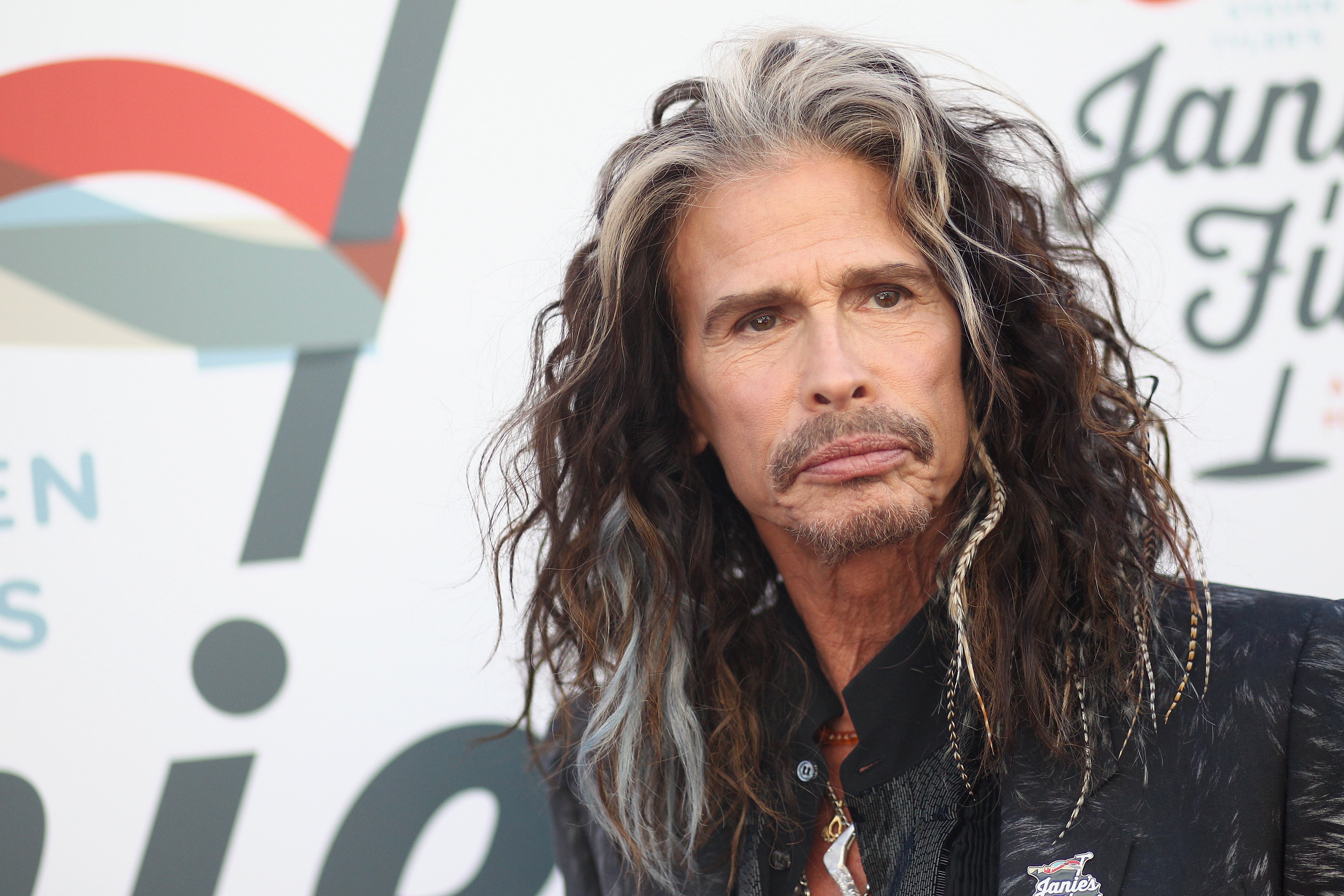 ---
BEBE BUELL
Tyler had a brief relationship with fashion model Bebe Buell, during which he fathered actress Liv Tyler, born in 1977. Buell initially claimed that the father was Todd Rundgren to protect her daughter from Tyler's drug addiction. Beverle Lorence "Bebe" Buell is an American singer and former fashion model.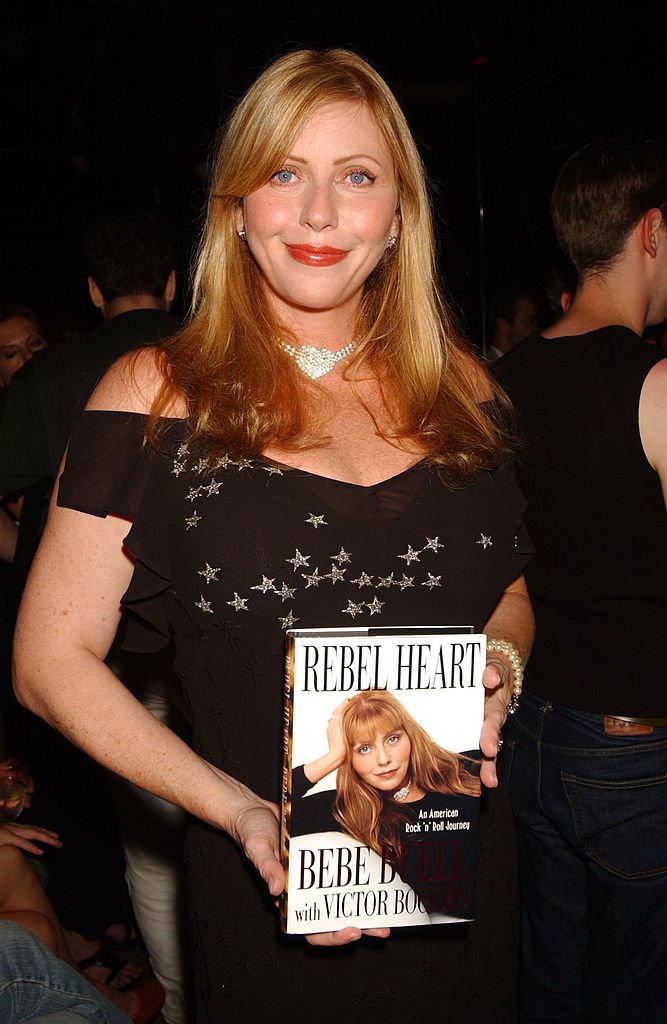 ---
In 1974, she was Playboy magazine's November Playmate of the Month. She gained notoriety after her publicized relationship with musician Todd Rundgren from 1972 until 1978, as well as her liaisons with several rock musicians over the following four decades. In 2001 Buell published her autobiography, Rebel Heart: An American Rock and Roll Journey.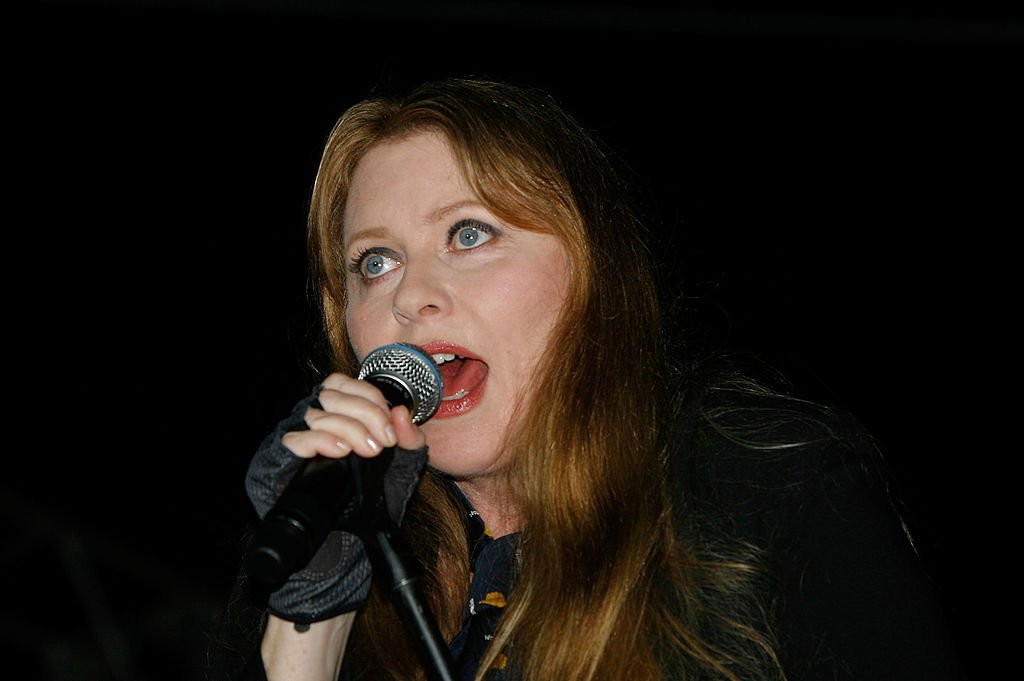 ---
CYRINDA FOXE
Cyrinda Foxe, born Kathleen Hetzekian, changed her name when she relocated to New York City and became part of the nightlife crowd. She had a brief career as an actress with her most notable role in the 1977 film 'Bad.' Foxe married the New York Dolls' frontman, David Johansen, the same year.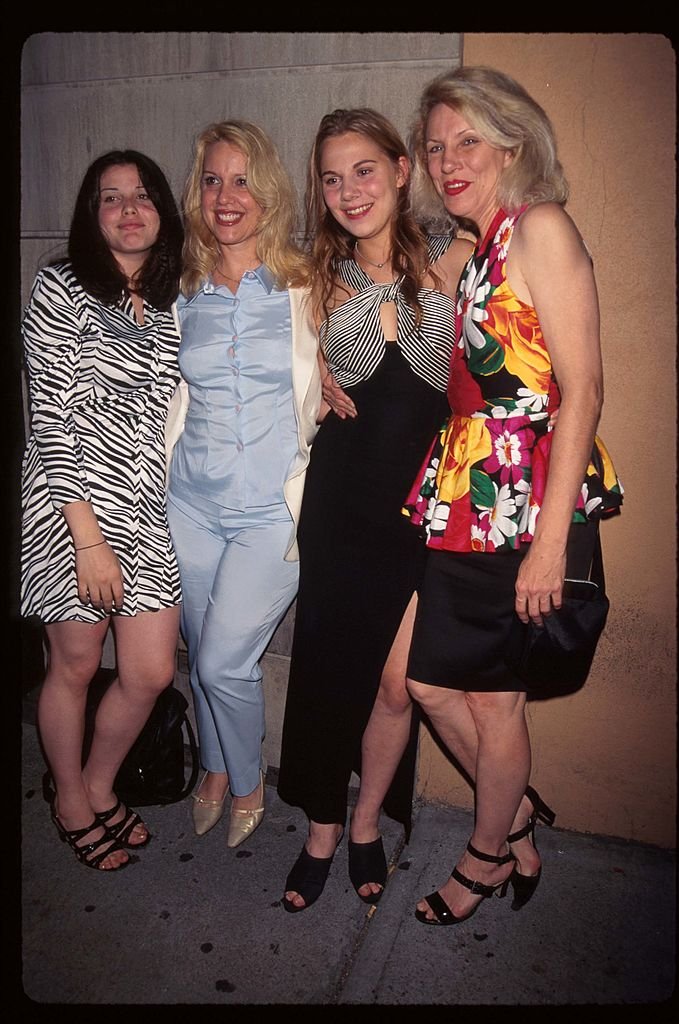 ---
While married to Johansen, she met Tyler, whose band had the same manager as Johansen's. Before reaching one year of marriage, Foxe left her husband for the Aerosmith frontman. After Tyler and Foxe married, the couple had their first child, Mia. She became the center of their relationship.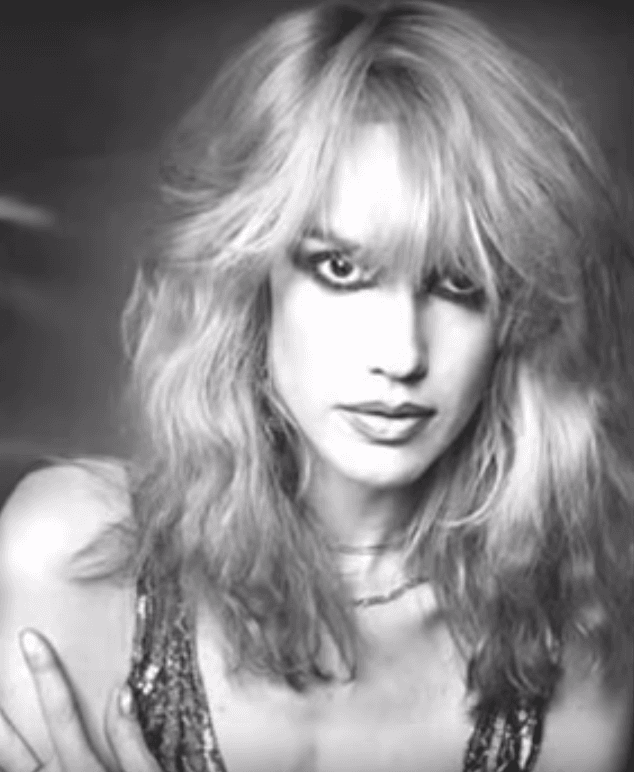 ---
 But things didn't work out due to Tyler's substance abuse, infidelity, and physical and emotional abuse. Mia was everything to Foxe. In an interview, she said that she was devoted to being a mother: "Being a mom was my favorite thing. It still is. Mia is my favorite thing. I love her more than anything."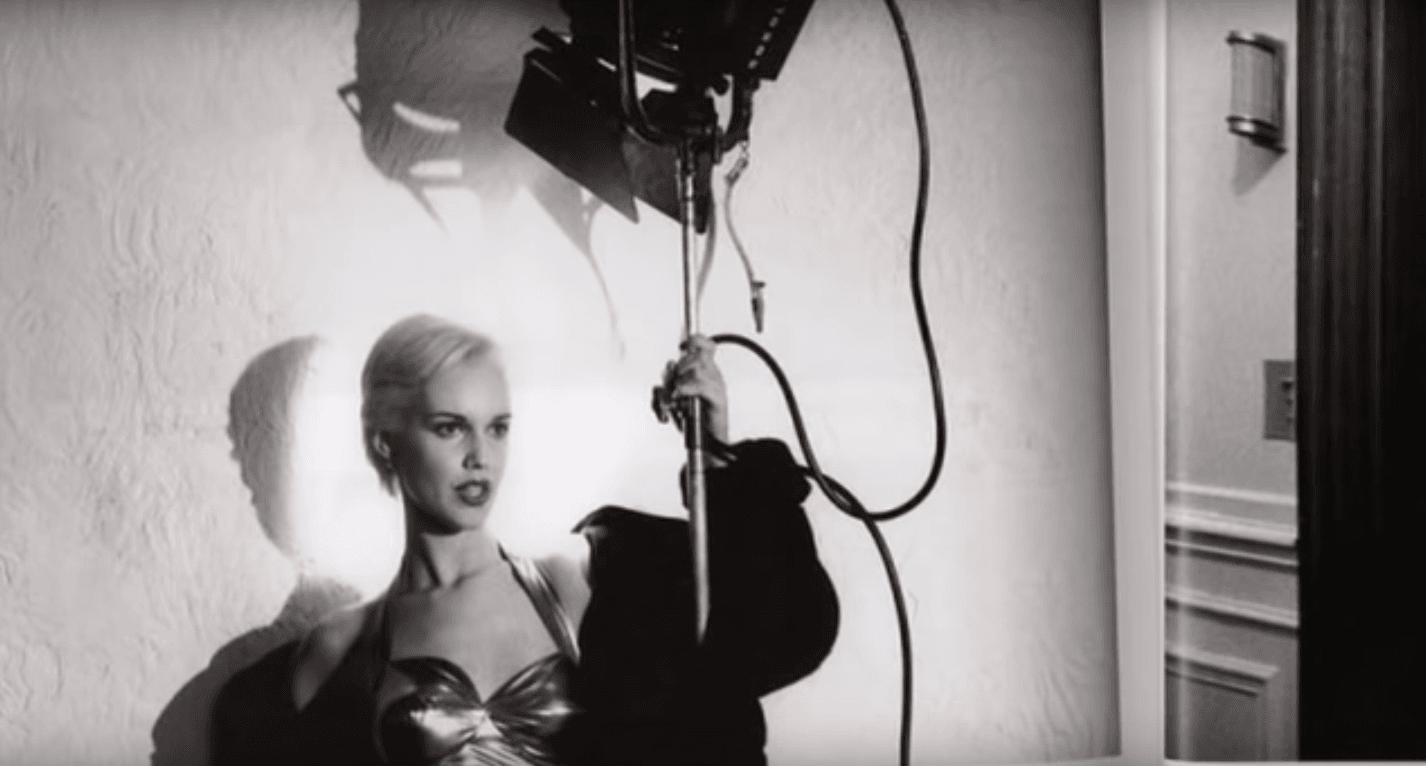 ---
She also added that she makes her laugh more than anything. Tyler and Foxe divorced in 1987, in 1997, she published Dream On: Livin' on the Edge With Steven Tyler and Aerosmith, a memoir of her life with Tyler. Foxe sadly passed away in 2002. This after she had brain cancer.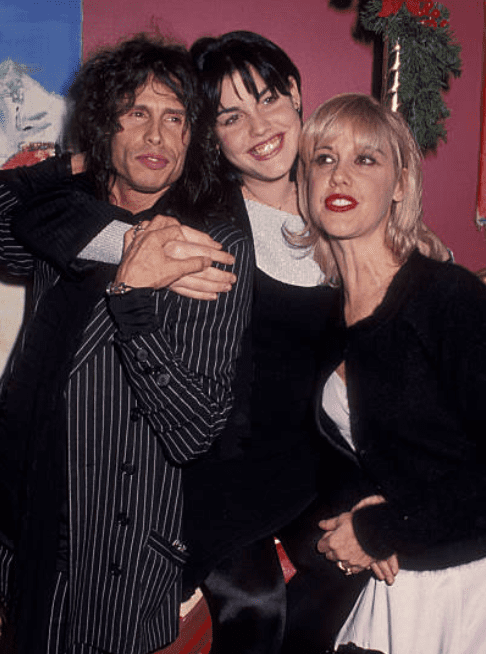 ---
TERESA BARRICK
Teressa Barrick is Tyler's second wife, whom he separated from in 2005, after 17 years. His band's publicist announced the separation through a statement, which read: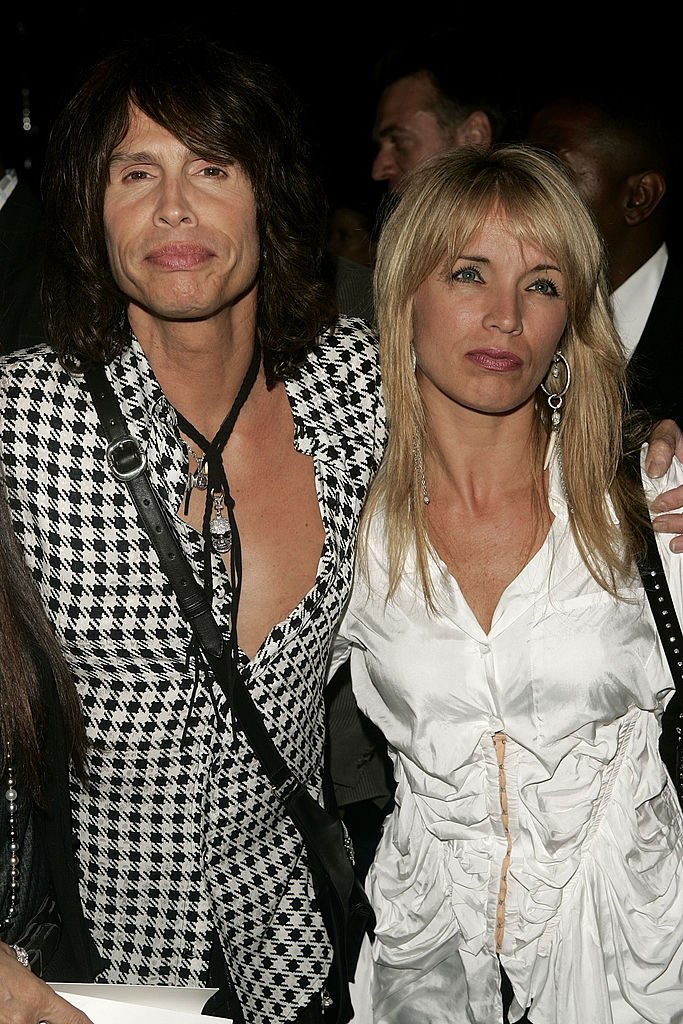 ---
"Before the tabloid media makes more of this than it is, I am announcing that my wife Teresa and I are currently separated. We're just a family trying to work through a difficult time. A little privacy and sensitivity — for Teresa, my children, and myself — would be nice."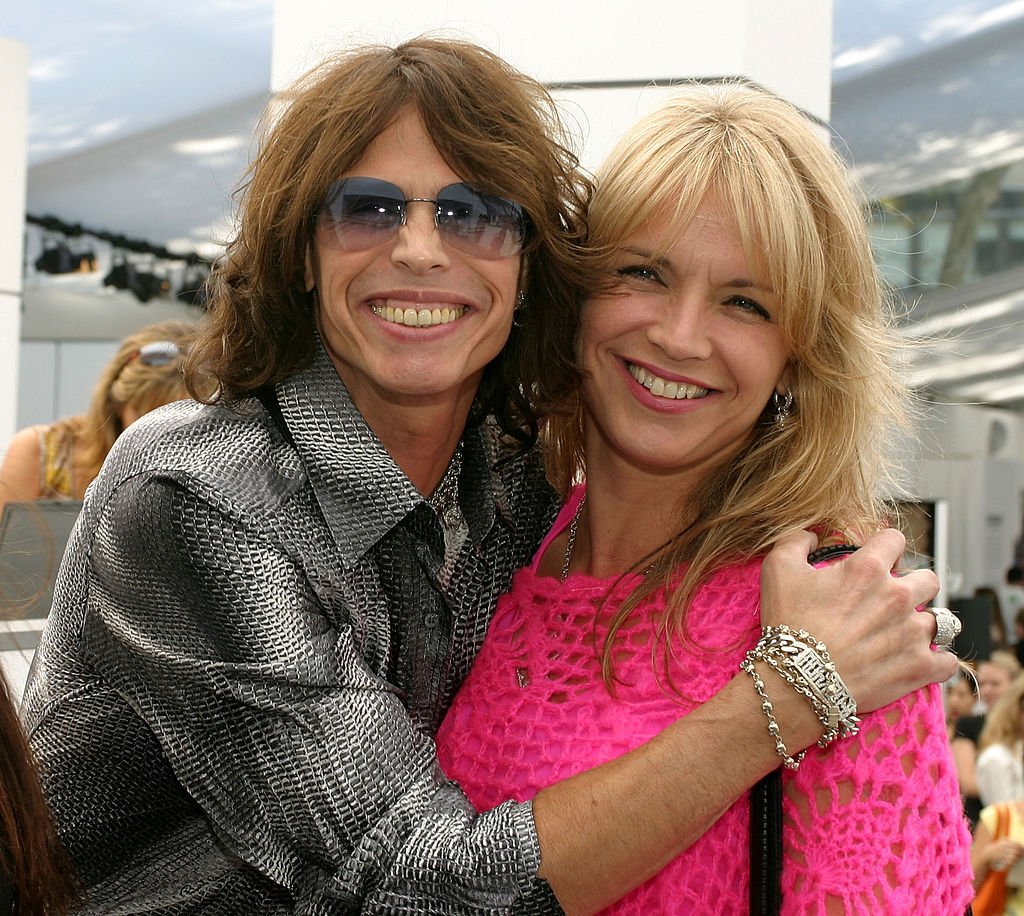 ---
LIV TYLER
Before appearing on the big screen, Liv Tyler began modeling at 14-years-old. She made her acting debut in Aerosmith music videos alongside Alicia Silverstone. Her debut film was Bruce Beresford's 'Silent Fall' and next appeared in Bernardo Bertolucci's 'Stealing Beauty.' She's had other, well-known roles in films.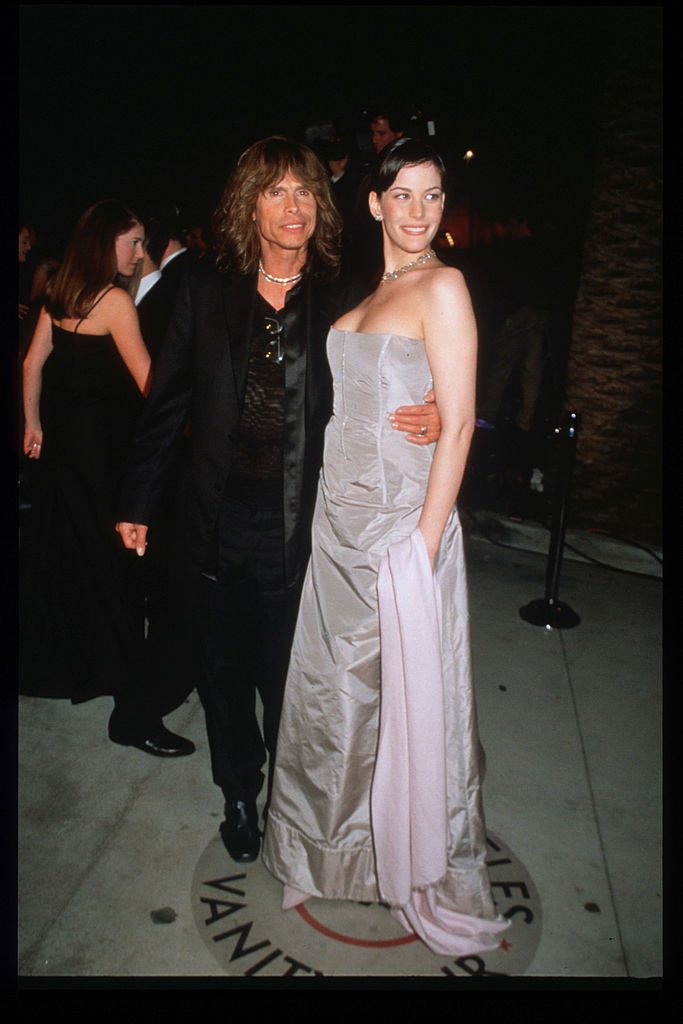 ---
These include 'That Thing You Do!,' 'Armageddon,' and 'The Lord of the Rings' franchise. Director Robert Altman described Liv as "very serious, very prepared and very professional." Liv has served as a UNICEF Goodwill Ambassador for the United States since 2003, and as a spokesperson for Givenchy's line of perfume and cosmetics.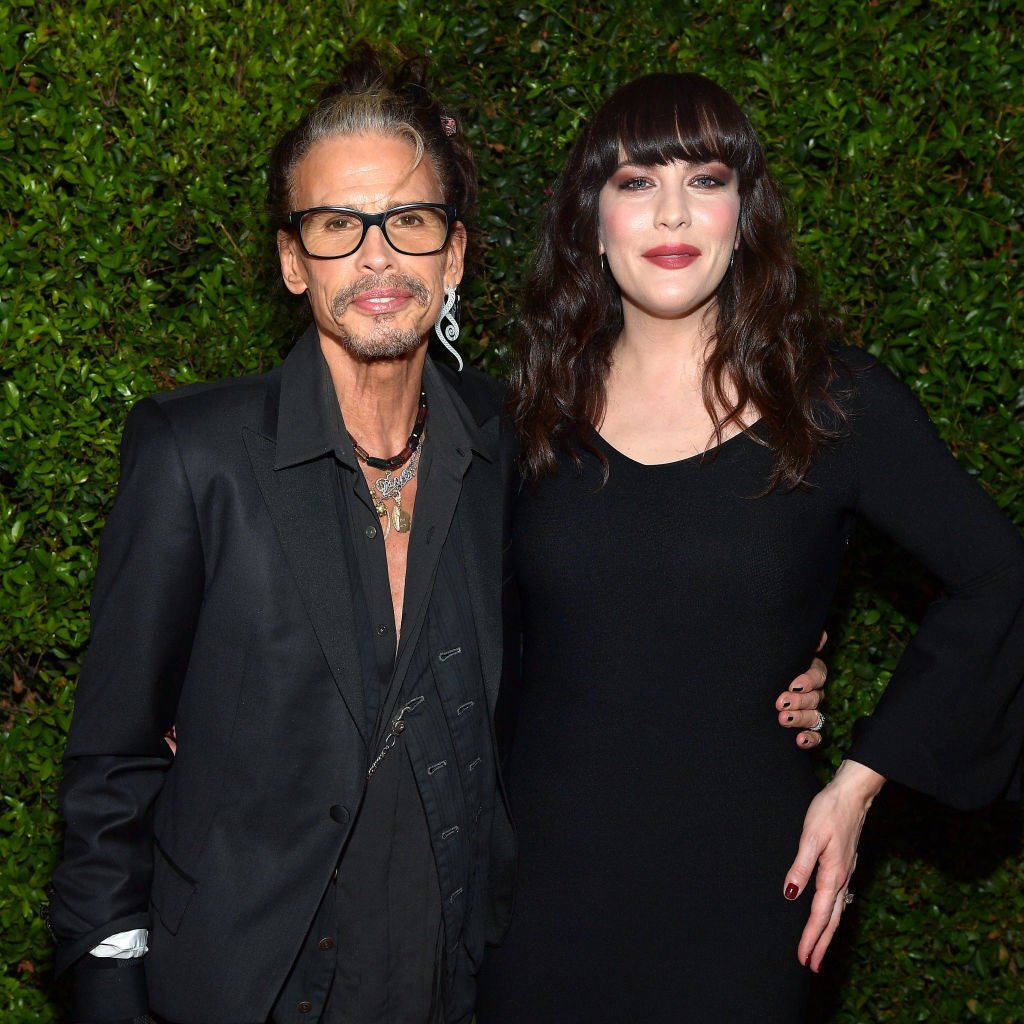 ---
LIV BEFORE TYLER
Born Liv Rundgren, her mother claimed that Todd Rundgren was the biological father. By then, Rundgren and Buell had ended their romantic relationship. However, Rundgren signed the birth certificate and acted as a father figure to Liv, including paying for her education.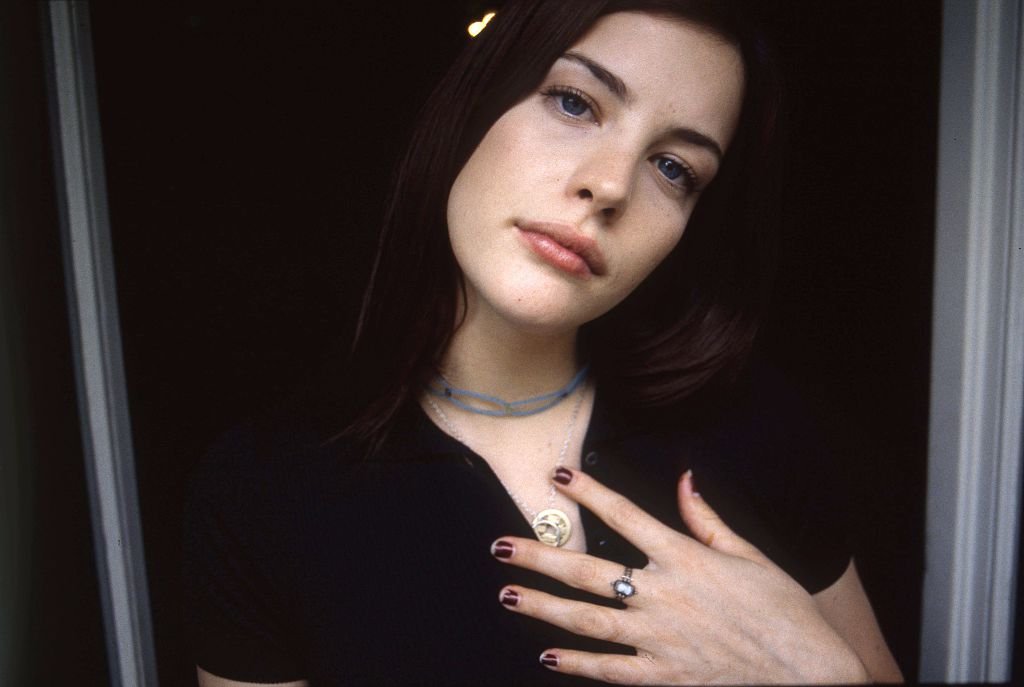 ---
When she was ten or 11-years-old, Liv met Steven Tyler and suspected he was her father. She questioned her mother, who revealed the secret. The truth about Tyler's paternity did not become public until 1991 when she changed her surname from Rundgren to Tyler. She kept Rundgren as a middle name.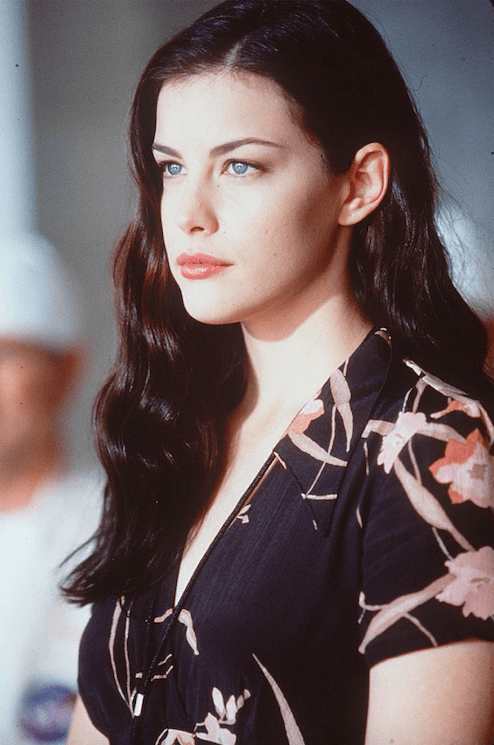 ---
Liv remains close with Rundgren, though: "I'm so grateful to him. I have so much love for him. You know, when he holds me, it feels like Daddy. And he's very protective and strong."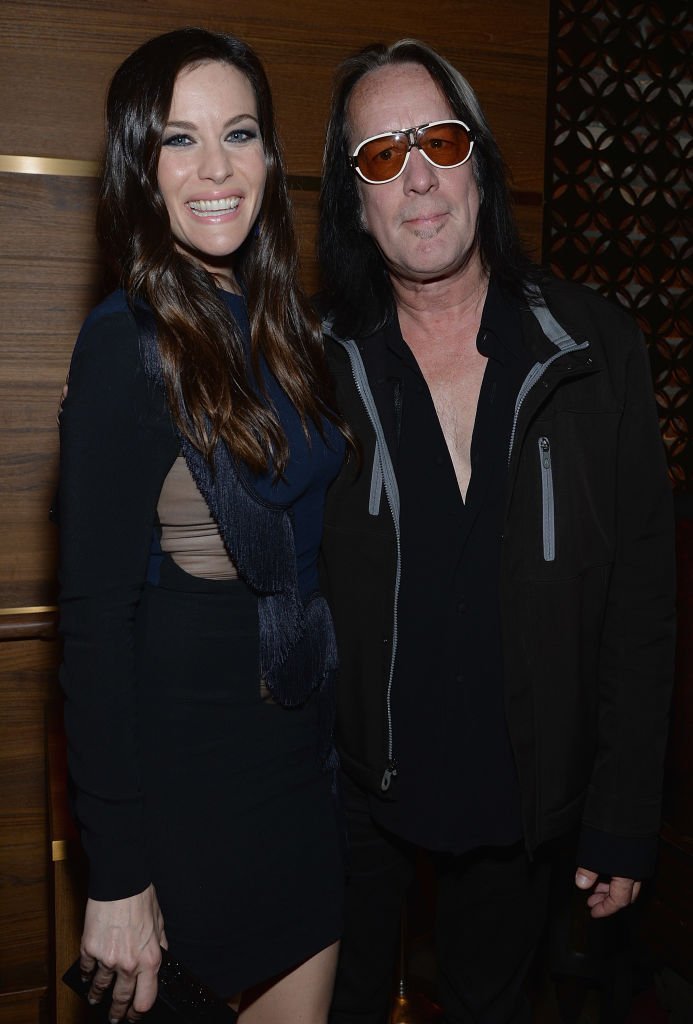 ---
MIA TYLER
Mia Tyler also had a career as a model before deciding to venture into acting. Primarily a plus size fashion model, she appeared in elite magazines, including Seventeen, Teen People, Vogue, Flare, and much more. She also modeled for H&M, MXM, Pennington's, and Lane Bryant. In 2009, Mia launched her clothing line, Revolution 1228.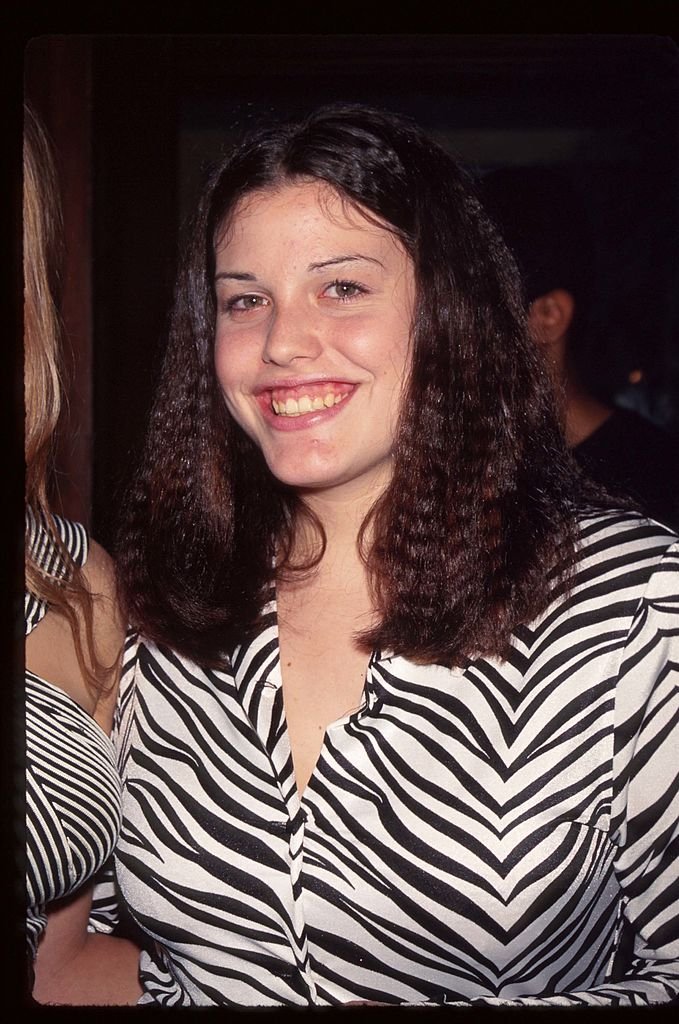 ---
At age 17, Mia appeared as a VJ on the MTV show House of Style, and in 2005, was a member of the VH1 reality show Celebrity Fit Club. She was featured in Really Rich Real Estate, also on VH1, in 2006, and in March 2009, was a judge on Pretty Wicked. She appeared in Rush Hour 3, People Are Dead, and A Little Bit of Lipstick.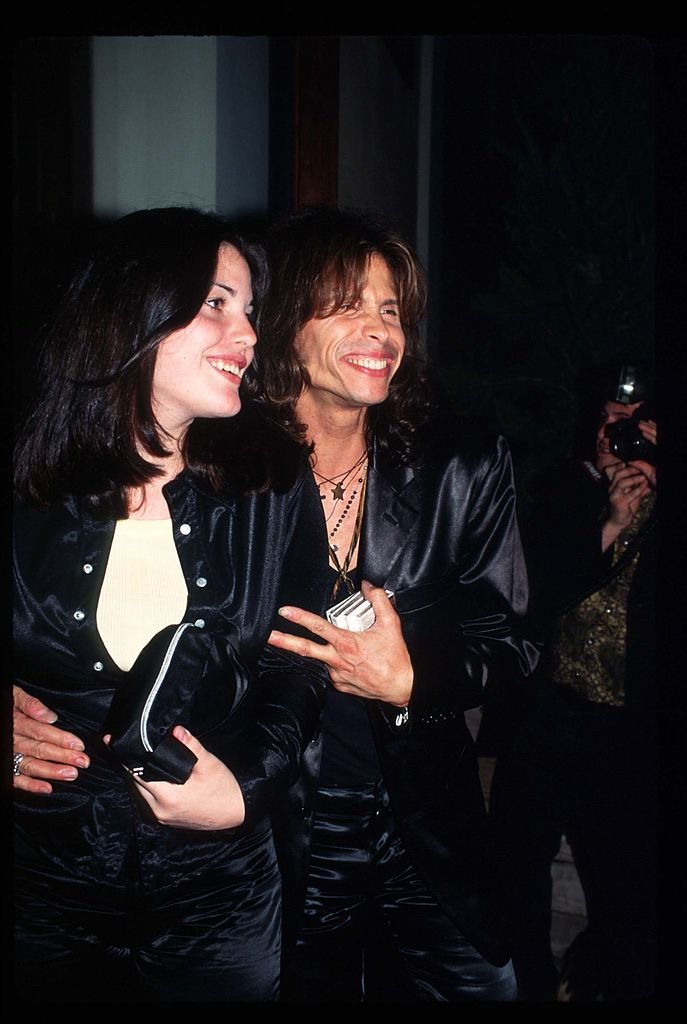 ---
She married Dave Buckner in 2002, on stage during an Aerosmith concert at MGM Grand Garden Arena. Sadly, their short-lived relationship ended in 2005. Two years later, Mia got engaged to Professional Murder Music guitarist, Brian Harrah. Unfortunately, the couple went their separate ways less than a year after. 
CHELSEA TALLARICO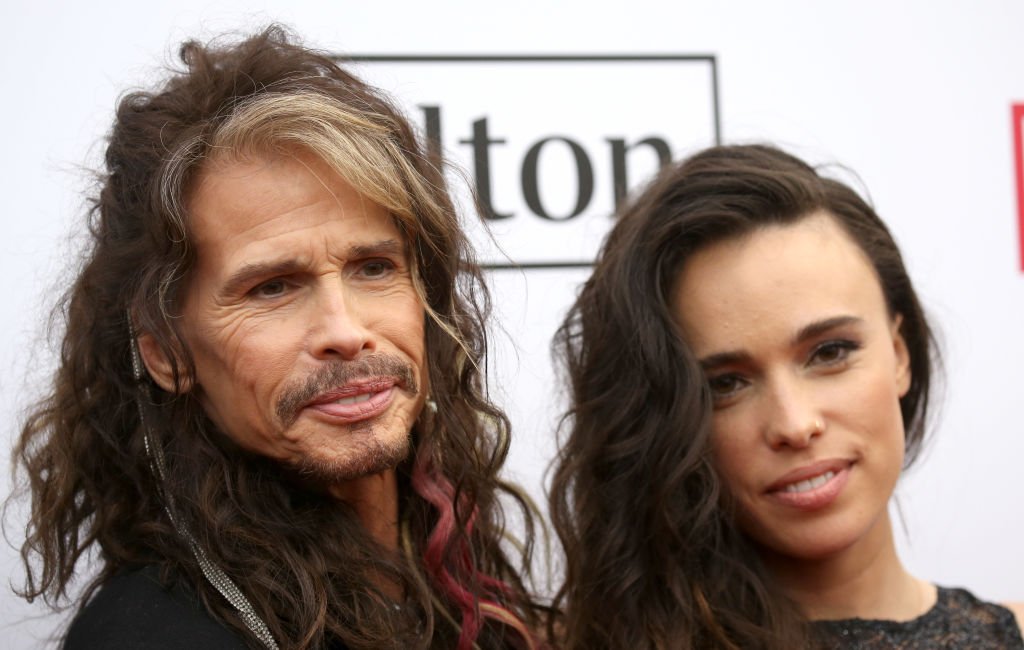 ---
Chelsea is Tyler's only daughter with his second wife, Teresa. Chelsea also ventured into a career in acting, having her most notable roles in Disney's 'Lizzie McGuire' and 'Aerosmith: Fly Away from Here.' She is happily married to her longtime boyfriend, Jon Foster, whom she married in 2015.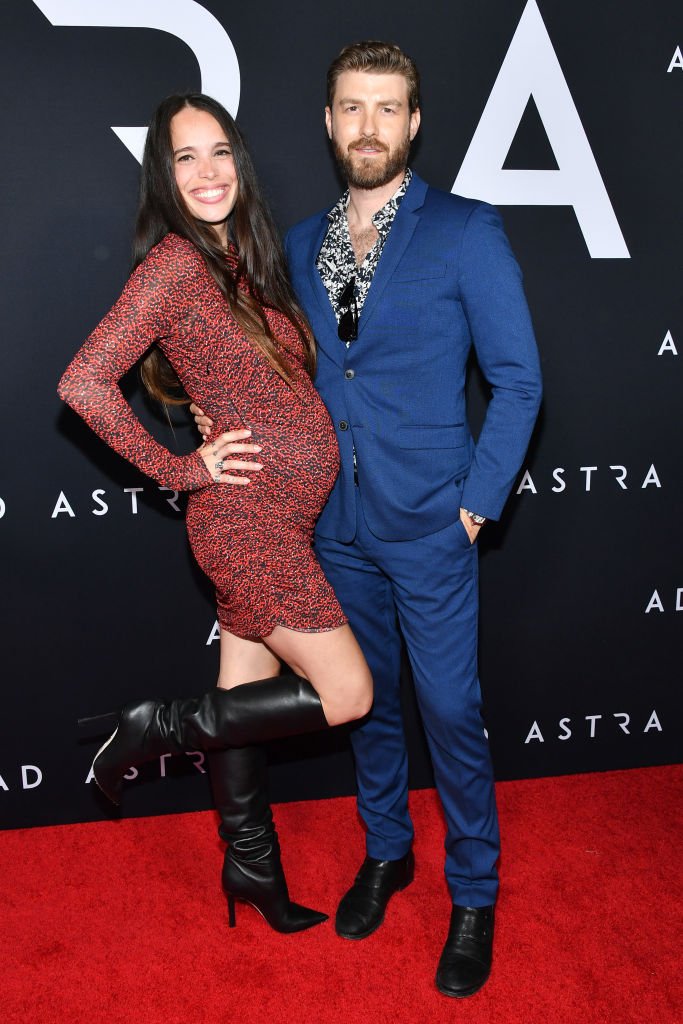 ---
The husband-wife duo behind the EDM band Kaneholler are expecting their first child in February of 2020. The two met in 2011 after being introduced by their mutual friend Zoe Kravitz at a party. The sparks were immediate, and they started Kaneholler "about 48 hours after meeting," Foster told PEOPLE in March 2015.
TAJ MONROE TALLARICO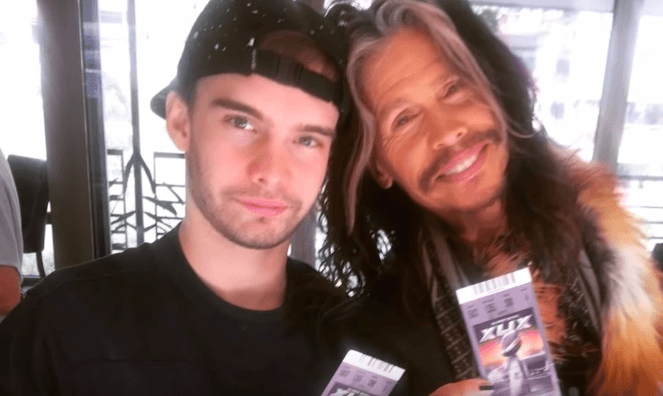 ---
The only son of Steven Tyler, Taj lives a private life; however, we have been able to dig up some information about his career and personal life. Like his sister, he appeared in 'Lizzie McGuire.' Tallarico majors in music as a record producer and songwriter. Taj was born on January 31, 1991, and is the youngest of the Tyler clan.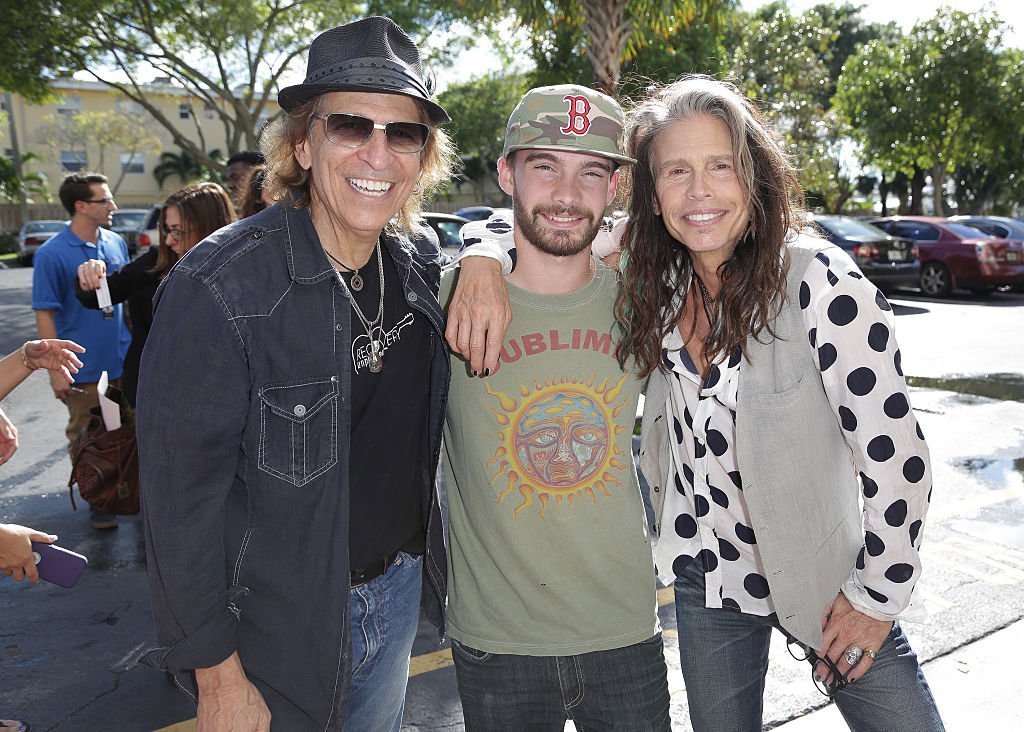 ---
He grew up surrounded by his older sister, Chelsea Tyler and half-siblings Mia Tyler and Liv Tyler. He shares a close bond with them. Unlike them, however, Taj maintains a low key life, but he never fails to show up on the red carpet to support his dad. The 5ft 6in tall son of Steven Tyler has an estimated net worth of $1,000,000. Taj's love life remains quite a mystery as never talks about it. 
TYLER'S OTHER RELATIONSHIPS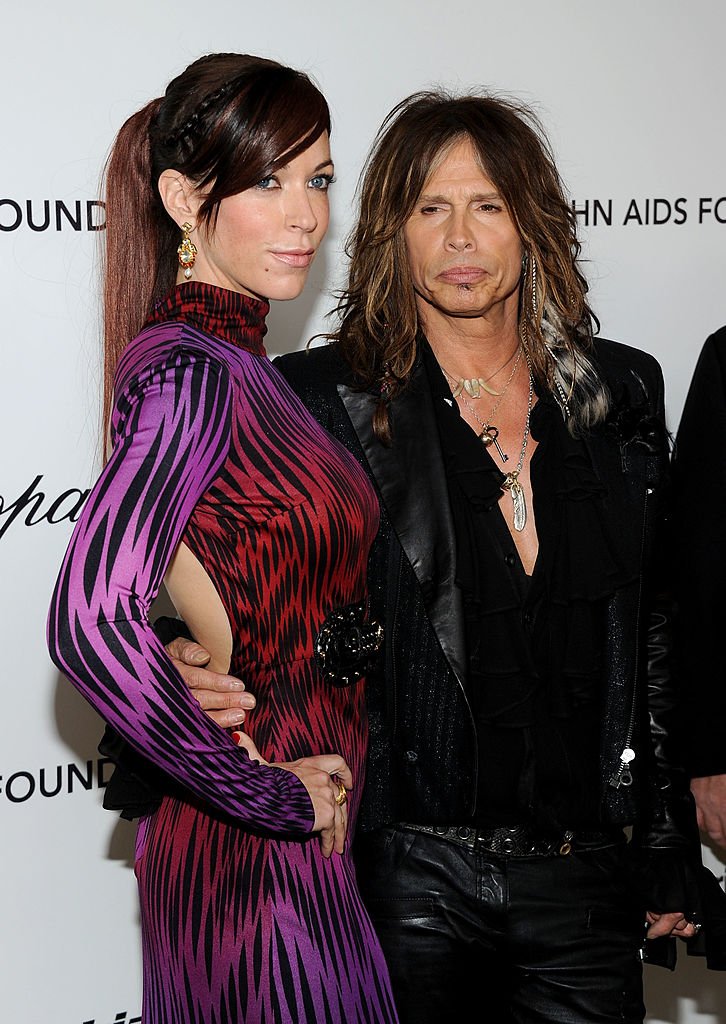 ---
Tyler began a relationship with Erin Brady in 2006. They got engaged in December 2011, but in January 2013, Tyler and Brady ended their engagement. Brady, who is 25 years his junior, would have been his third wife. Currently, he's dating Aimee Preston. The match may seem odd to some as Tyler is 71-years-old, and Preston is only 30-years-old.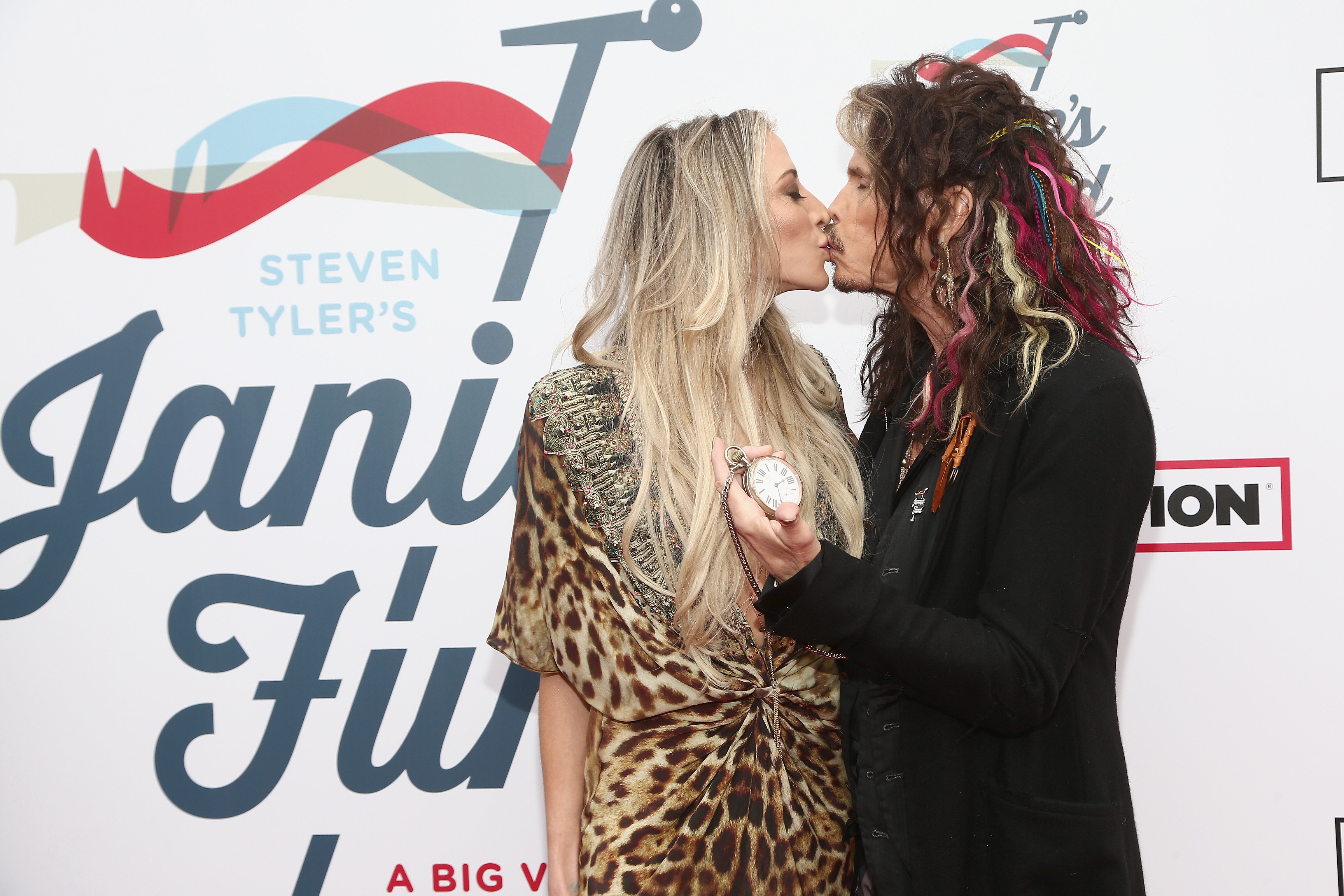 ---
CONTINUED SUCCESS
In 2001, Aerosmith played the Super Bowl XXXV halftime show and was inducted into the Rock and Roll Hall of Fame. The band released the album Just Push Play, which featured the top-10 hit "Jaded." And, at the 2001 Indianapolis 500, Tyler sang the National Anthem.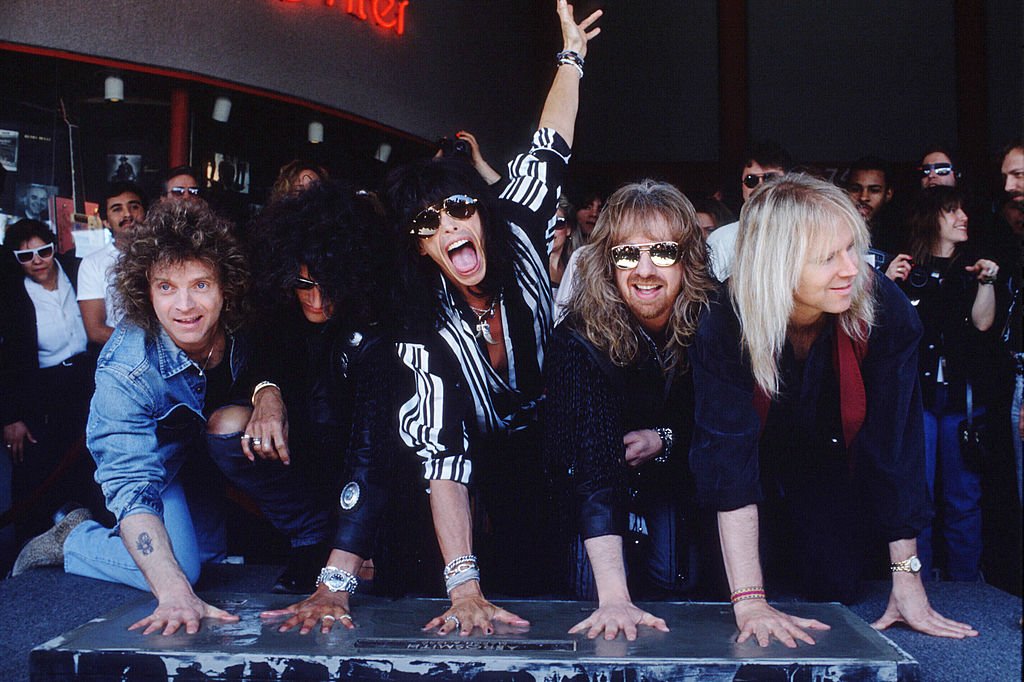 ---
In 2002, Aerosmith's two-hour-long 'Behind the Music' was released, chronicling the band's tumultuous history and current activities and touring. They were also honored as MTV Icons. In the summer, they released the compilation, 'O, Yeah! The Ultimate Aerosmith Hits,' which went double platinum and included the new track "Girls of Summer."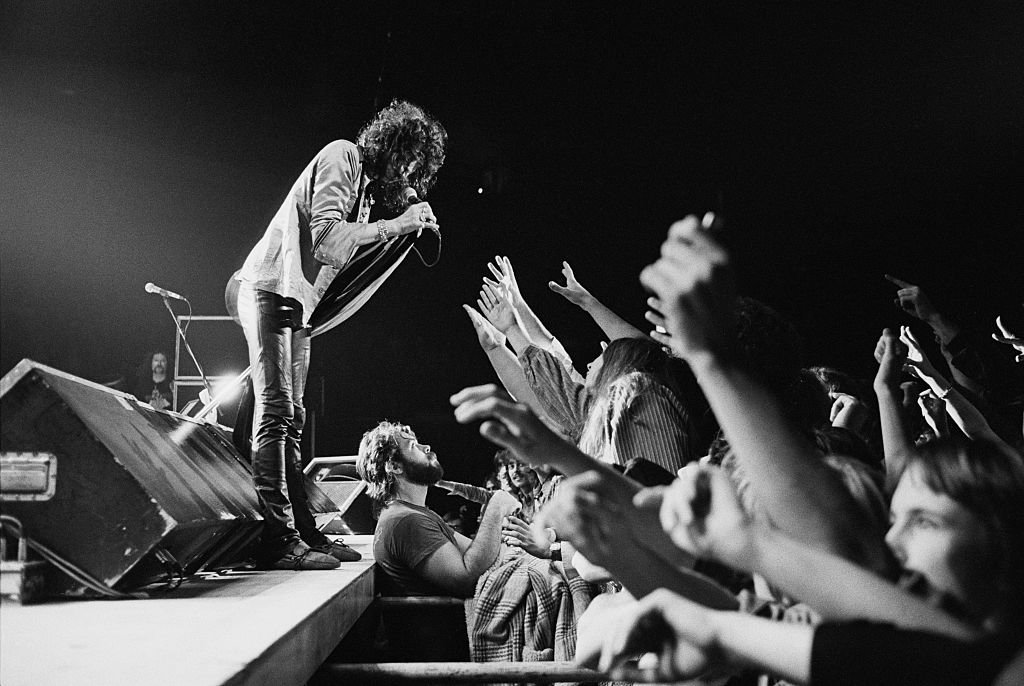 ---
ANOTHER BREAK-UP?
On November 9, 2009, the media reported that Tyler had had no contact with the other members of Aerosmith, who were unsure if he was still in the band. On November 10, 2009, Joe Perry confirmed Tyler had quit Aerosmith to pursue a solo career and was uncertain whether the move was indefinite. No replacement was announced.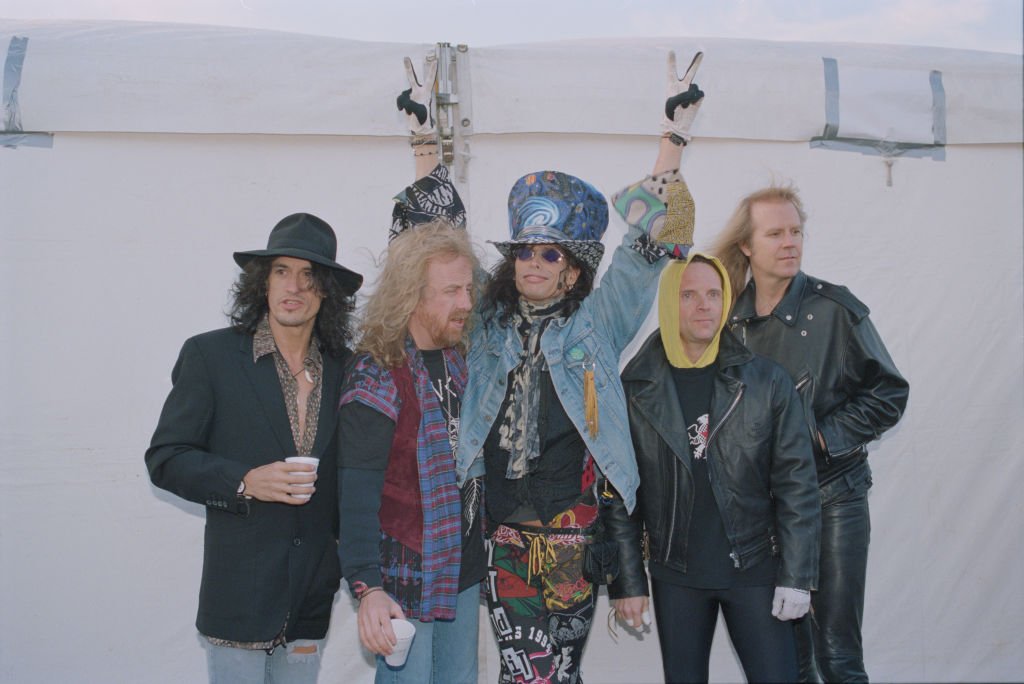 ---
Despite the rumors, Tyler joined The Joe Perry Project that same day, at the Fillmore New York at Irving Plaza and performed "Walk This Way." According to sources at the event, Tyler told the crowd that he was "not quitting Aerosmith." In 2010, he commenced the "Cocked, Locked, Ready to Rock Tour" with Aerosmith.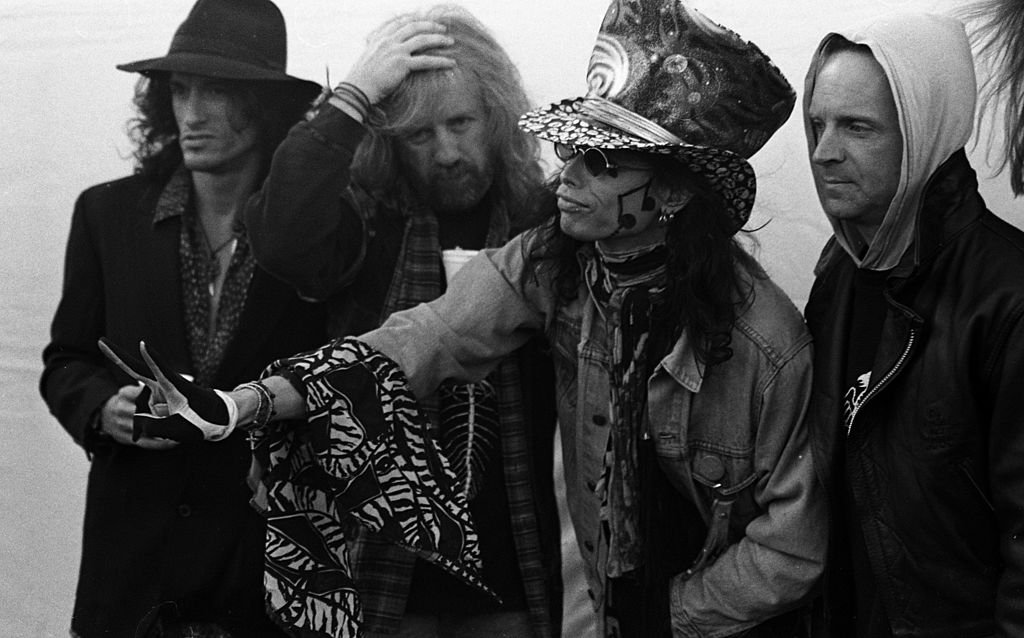 ---
AMERICAN IDOL
A few days later, on September 22, 2010, Fox announced that Tyler would replace Simon Cowell as a judge for the tenth season of 'American Idol.' During breaks in between 'Idol,' Tyler worked on new material for Aerosmith's next studio album and performed the Aerosmith song "Dream On" on the season finale of 'American Idol' on May 25.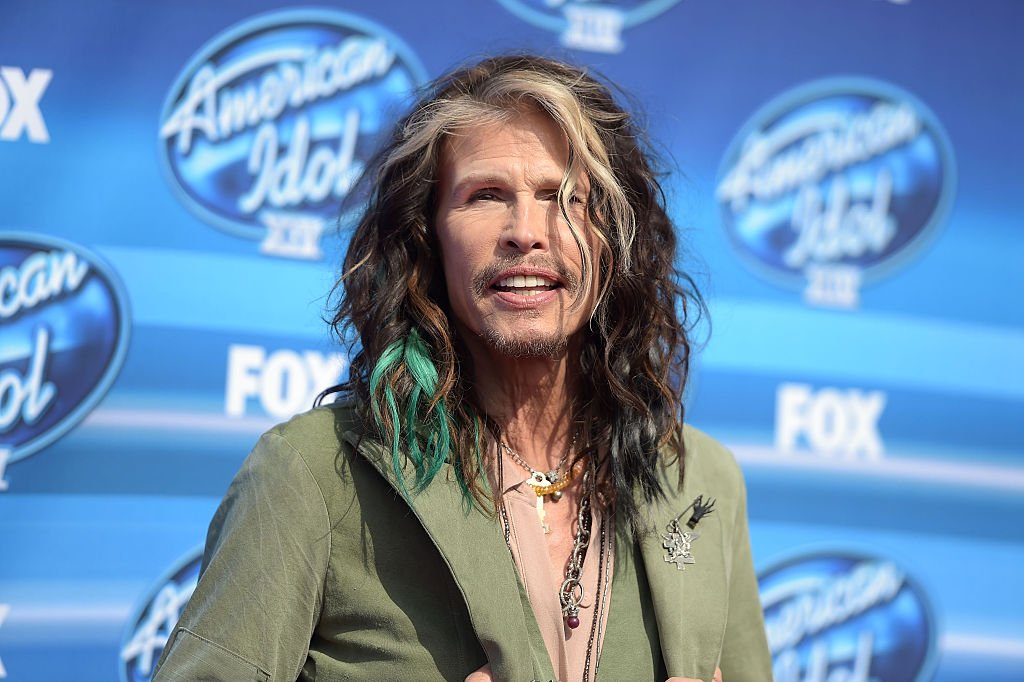 ---
On July 12, 2012, Tyler announced that he would be leaving American Idol after two seasons, with a statement saying: "After some long ... hard ... thoughts ... I've decided it's time for me to let go of my mistress 'American Idol' before she boils my rabbit..." Many fans of the show were sad to see the legend's departure.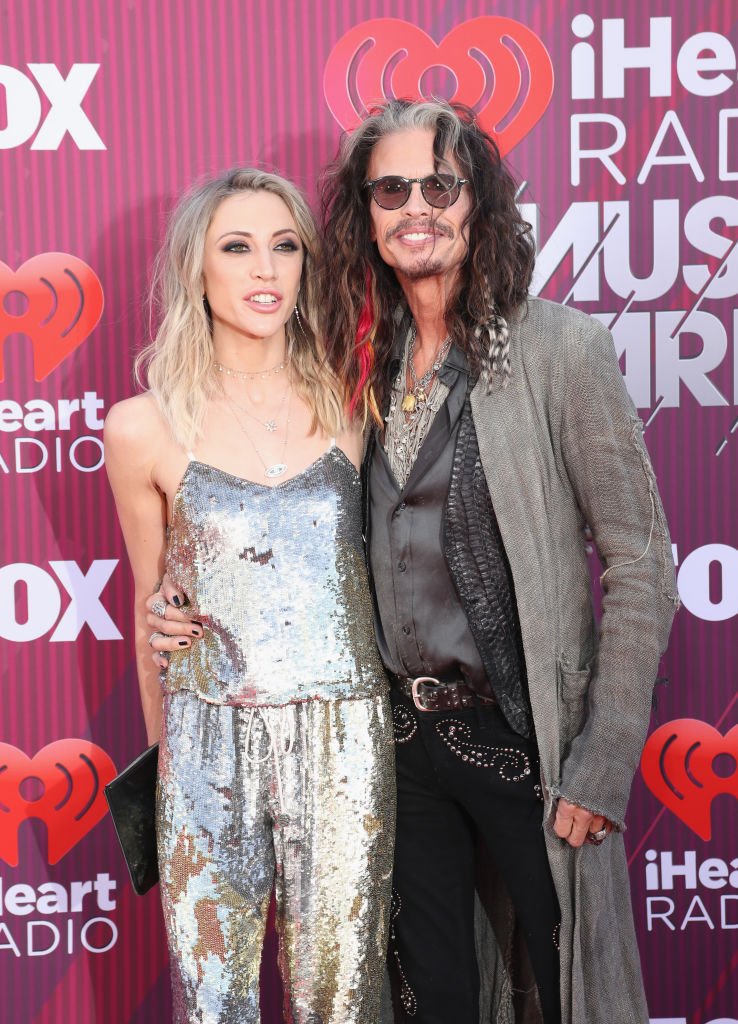 ---
He continued, "I strayed from my first love, AEROSMITH, and I'm back — but instead of begging on my hands and knees, I got two fists in the air, and I'm kicking the door open with my band. The next few years are going to be dedicated to kicking some serious ass — the ultimate in auditory takeover ..."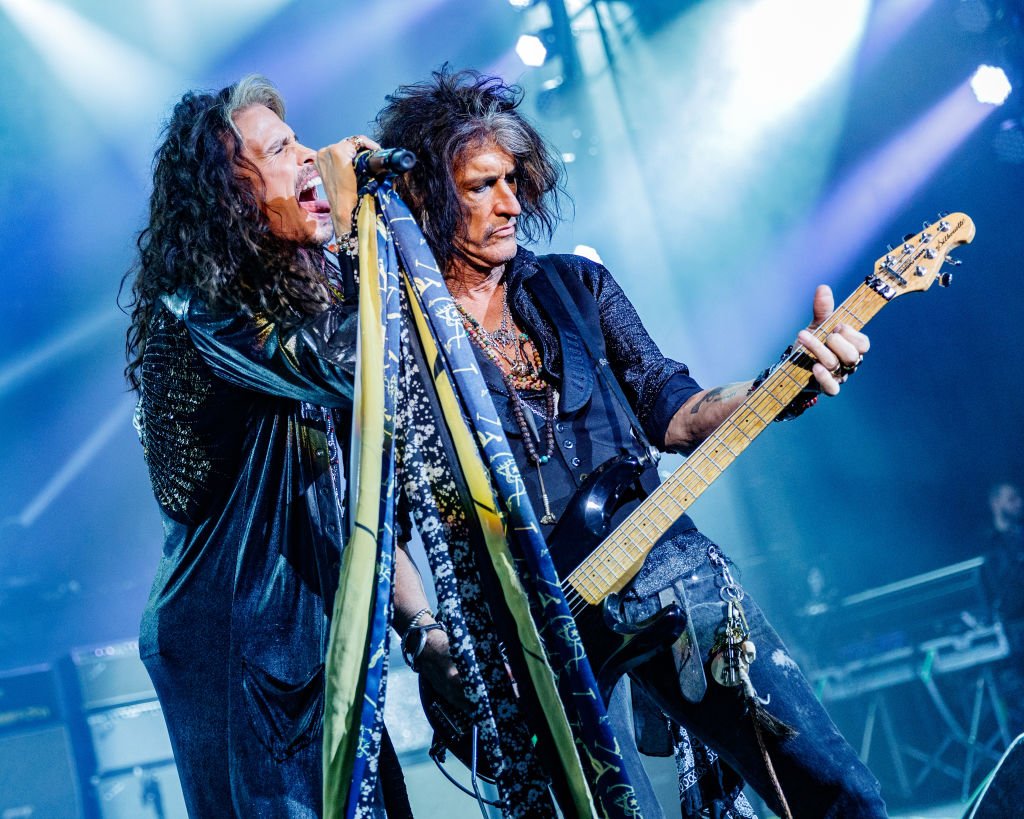 ---
Reports suggest that the 'American Idol' bosses dumped Tyler but these rumors were never backed up with facts or comments. Tyler has since indicated that troubles with his bandmates were the primary reason he signed on to do 'American Idol' and that the show was hindering his band. Keith Urban replaced him.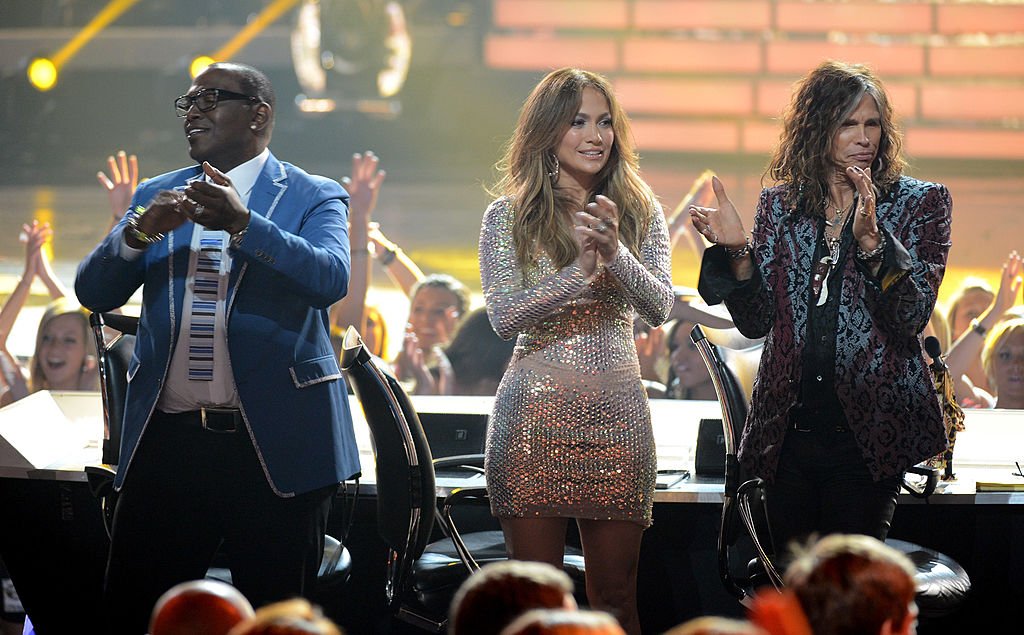 ---
STILL GOING!
In various interviews since December 2015, Tyler, Brad Whitford, and Joe Perry all discussed the possibility of an Aerosmith farewell tour or "wind-down tour." Perry suggested the tour could last for two years, while Tyler said it could last "forever." Tyler and Whitford also discussed the potential of doing one last studio album.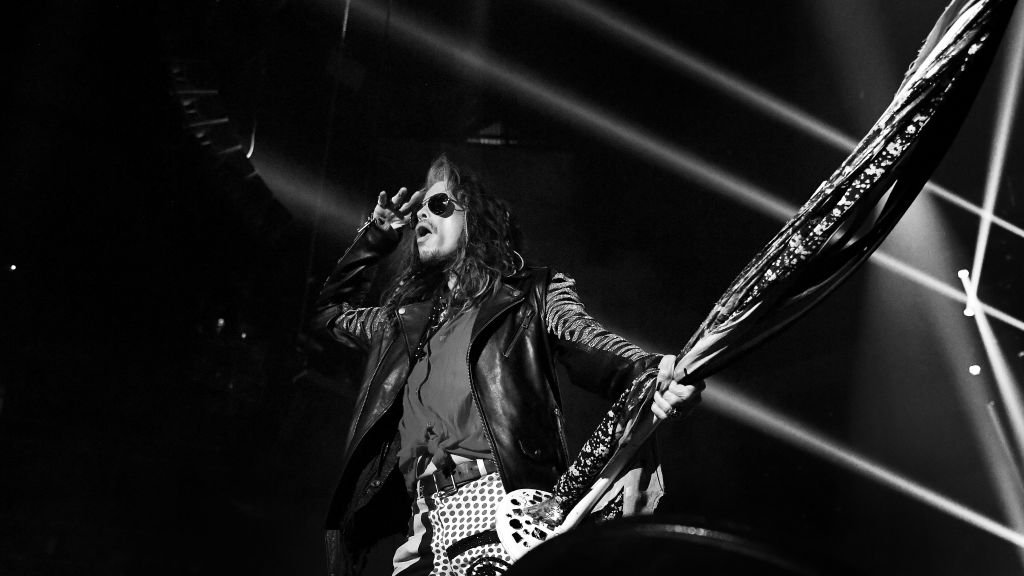 ---
From September through October 2016, Tyler rejoined Aerosmith for a nine-date tour of Latin America, preceded by a performance at the Kaaboo Festival in San Diego. He also rejoined Aerosmith for a "farewell" tour of Europe in the spring and summer of 2017, titled the Aero-Vederci Baby! Tour.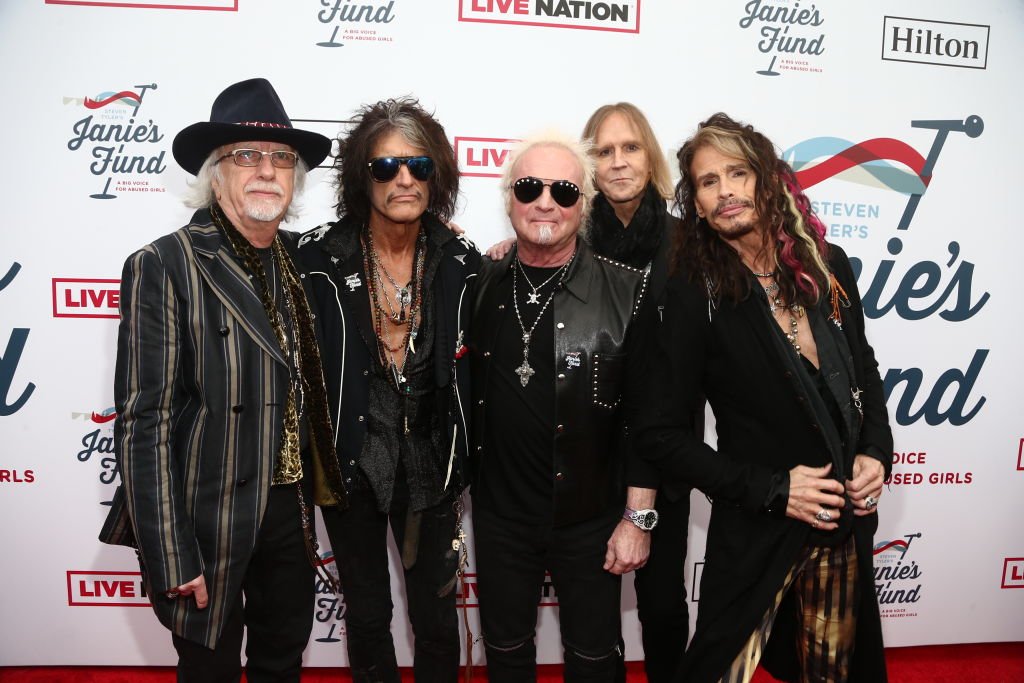 ---
PAPA STEVIE 
The legendary rocker also has four beautiful grandchildren: Mia's son, Axton, and Liv's children, Lula, Sailor, and Milo. He revealed that their favorite thing to do with "Papa Stevie" is spending time in his indoor pool. They spend many days relaxing together as the singer has learned to value quality time.
---
"When I got the call that Liv was going into labor, after crying like a baby myself, I immediately dropped everything and went to the airport to get on the next available flight," the New York native said in a Facebook statement at the time. "I made it RIGHT in time before my second grandson entered this world. It was another (God wink) moment of a lifetime for me."
---
Tyler continues to make music and recently opened a home for neglected and abused women in West Tennessee. There is no doubt the man has had a full and exciting life! Through his ups and downs he has remained a true rockstar and given his fans much to talk about. What do you think about the icon and his famous children?
Source: Wikipedia, IMDb, People, US Magazine, WMMR.com, TMZ, Consequence of Sound, Team Rock, Loudwire, Rolling Stone, Aero Force One, The Spy Report, Road Runner Records, Alchetron, Radio Swiss Pop, Married Biography, Daily Mail, Punk Magazine, Celebscloset