Chicago Med Cast's Real-Life Partners
Chicago Med is one of our favorite shows from the Chicago franchise, which also includes Chicago Fire, Chicago P.D. and Chicago Justice. The series premiered almost 5 years ago, but it's pretty enough time to fall deeply in love with such a great cast.
But how much do you know about the Chicago Med's actors? Can you guess who kissed his best friend's wife while the filming? Who's married to a pastor who looks like a model? And who had their wedding in The Bachelor style? Today we'll tell you all the details about the private lives of this show's cast!
Brian Tee as Ethan Choi
---
This actor has been happily married for many years. Brian is one of those celebrities who rarely share the details of their private lives. We know that he's married to Mirelly Taylor, and in 2015 they welcomed their daughter, Madelyn Skyler.
The parents were so happy that they shared the news with the whole world, sharing some exclusive pictures with PEOPLE magazine. 
"So Madelyn Skyler was born and is the magical miracle of our lives."
Now, Brian and his wife are raising their daughter, traveling and enjoying their lives. It seems that he never stops smiling! Just look at all these happy pictures Mirelly posts on her page!
---
When their daughter was just 10 weeks old, the actor revealed that he feels as if she's an old soul. "She's already extremely patient," Tee told PEOPLE "We feel like she is a really old soul and she's been around the block a while and is teaching us how to be parents." He also admitted that the most surprising thing about being a father was the amount of love he instantly felt for his daughter.
Yaya DaCosta as April Sexton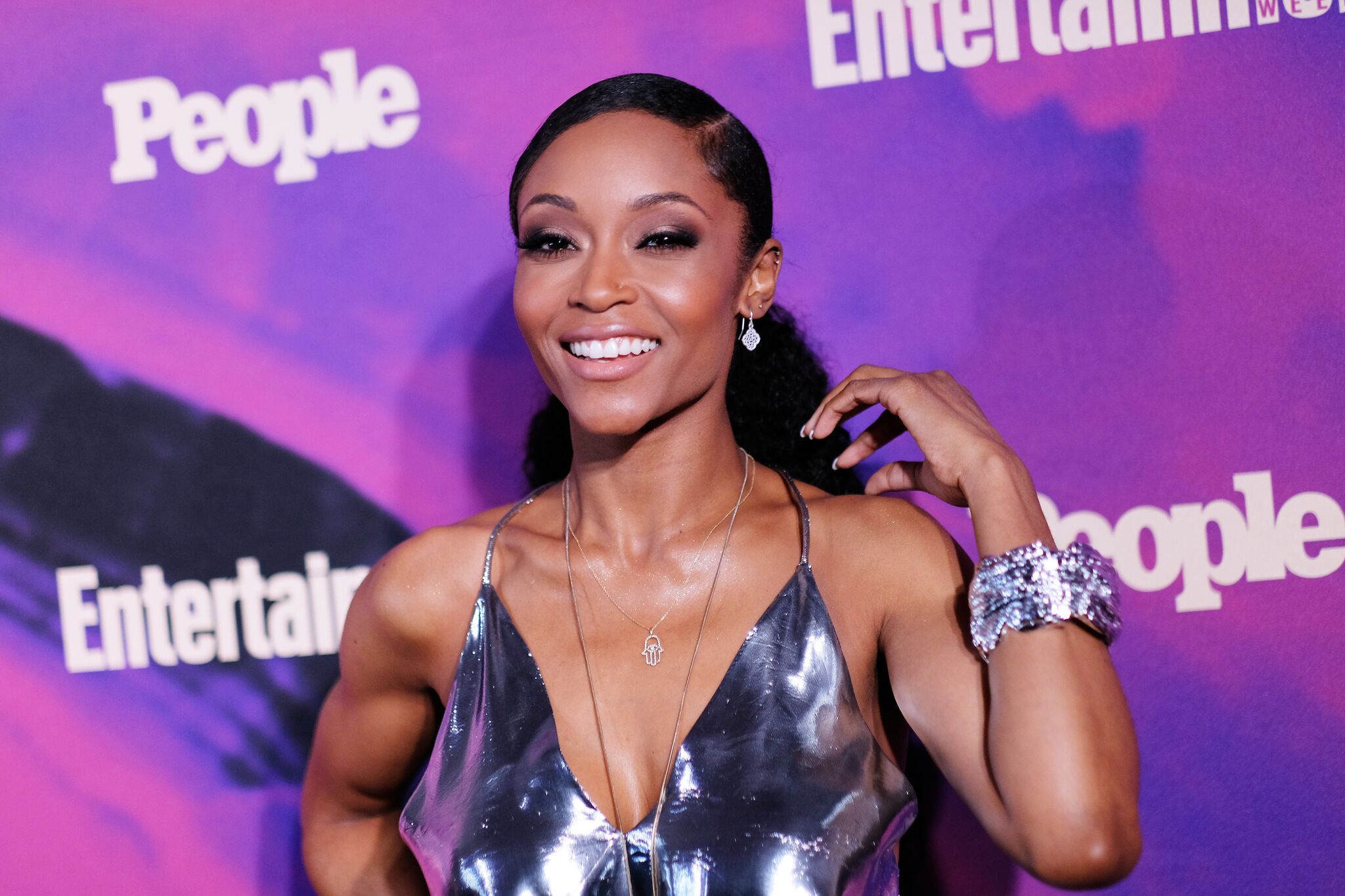 Can you imagine a hospital without this nurse? Yaya, just like her character, went through a lot of unpleasant events in her life. In 2012 the actress married independent film producer and director Joshua Bee Alafia. A year after they welcomed their son, Sankara, and everything seemed perfect until the couple suddenly broke up. The sources say it happened three years into their marriage, but Yaya tells a different story. She admitted that Alafia had never been her real husband.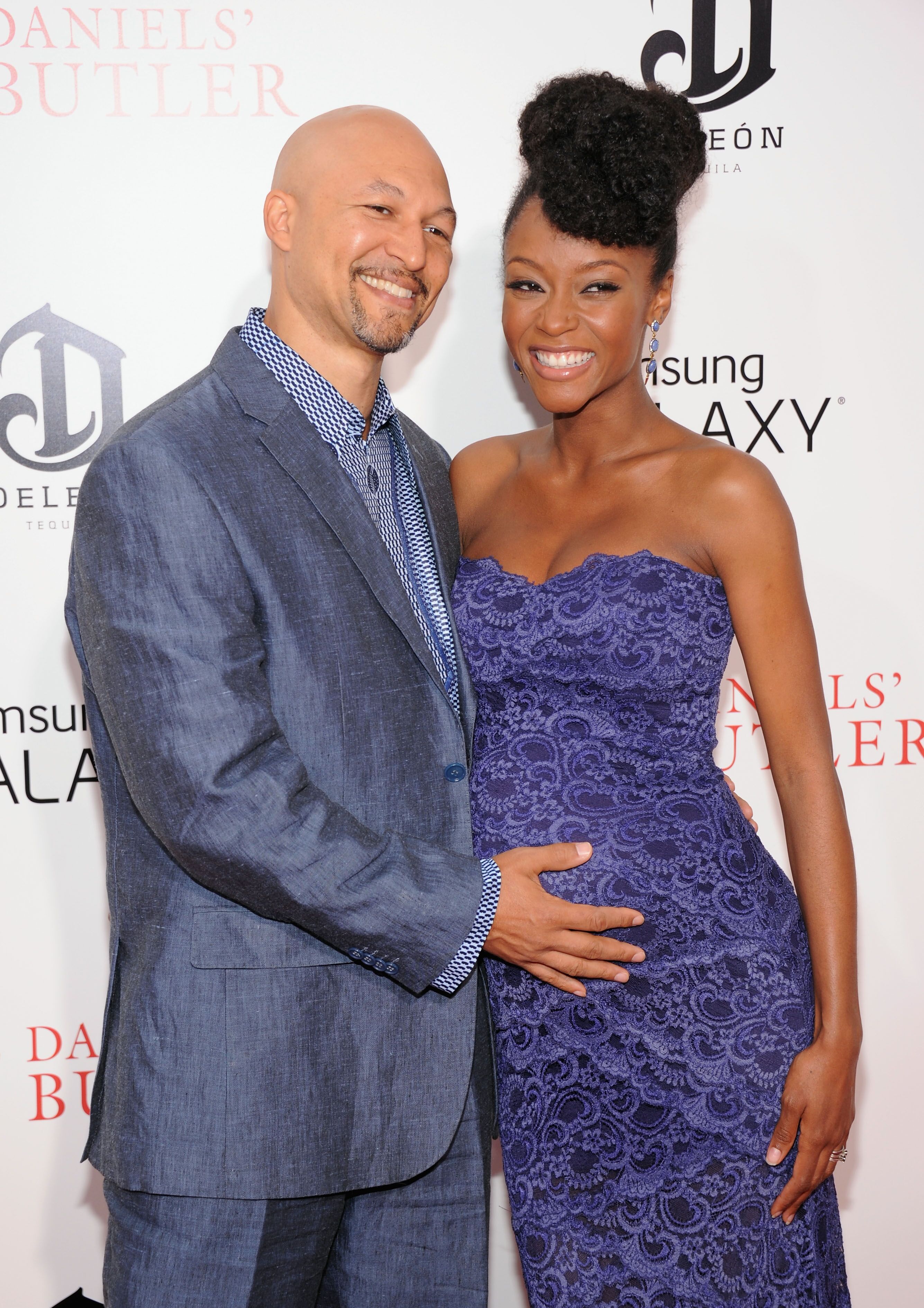 ---

"You know what's funny? Because I never talk about my personal life, it's hard to dispel rumors. But no, I never got divorced because I was never married, first of all."
According to her, she broke it off with her ex right after the birth of her son, because it was "an enlightening experience." Whoever Joshua was to Yaya, the reason for their break-up became known a little bit later, and the two didn't remain friends.
At the end of 2018 on her Instagram, the actress revealed what their relationship really was like. They would live in separate rooms for months but still shared the same house as they were expecting their child.
Torrey DeVitto as Natalie Manning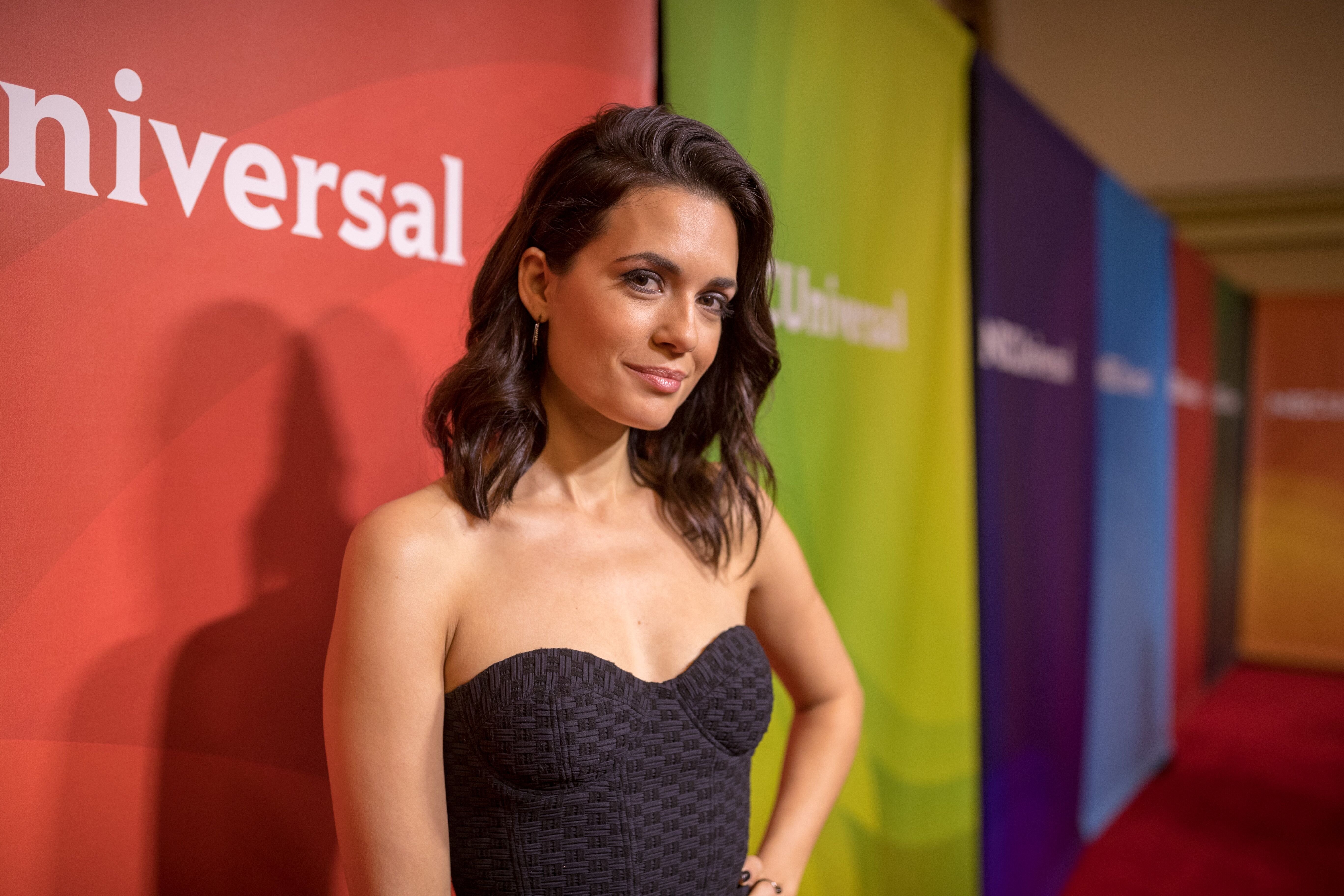 ---
This actress's private life is no less complicated than her character's. Way back in 2007 Torrey met her husband, Paul Wesley, on the set of Killer Movie. Yes, the one who played Stefan from the Vampire Diaries! 4 years later the couple got married, but, unfortunately, their story didn't have a happy ending.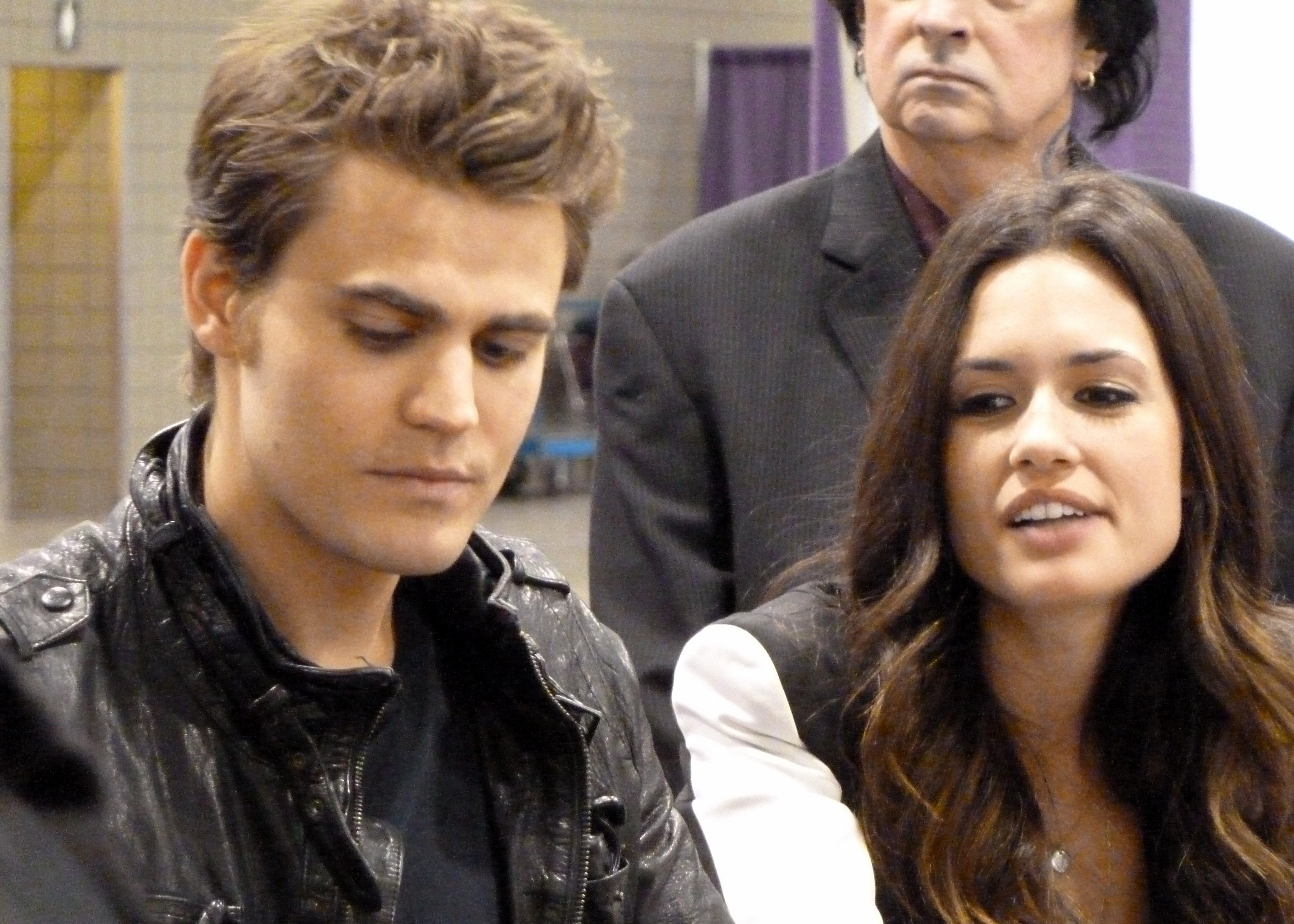 Paul and Torrey were working in different parts of the continent, and that was difficult for both of them. So, when DeVitto landed a small role in The Vampire Diaries, her husband was happy. "It's fantastic because otherwise, we'd be 2000 miles away, Los Angeles and Georgia, so it's very nice to be in the same geographical location." - the actress said. However, 2 years later the couple broke up for unknown reasons, having said that they remain good friends.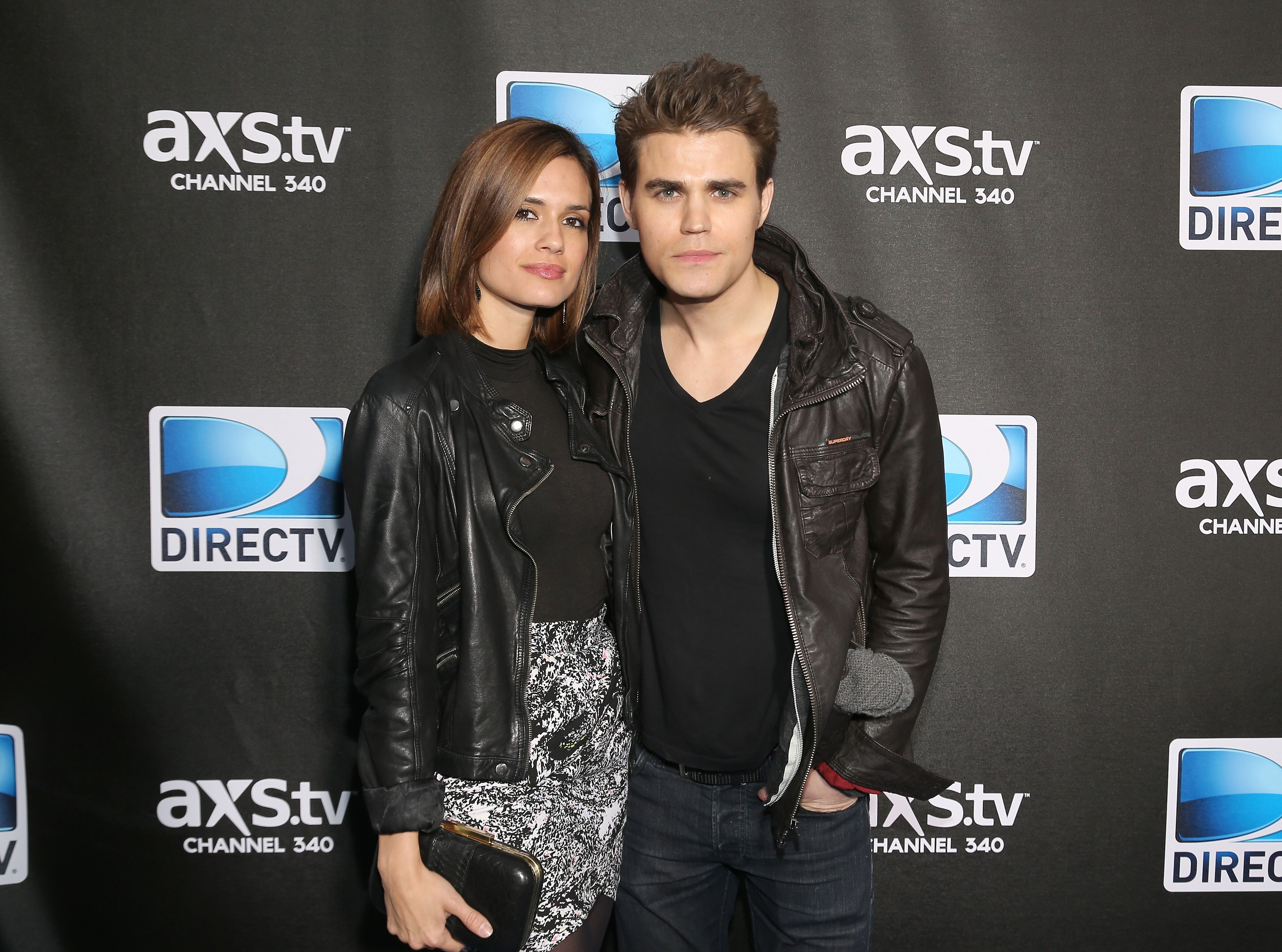 ---
Then Torrey dated Rick Glassman but the rumor was that the distance wasn't in her favor either, and the couple broke up a year after their relationship started. DeVitto was working in Chicago, while Glassman was in LA, and there wasn't enough time for them to see each other. 
A few months after their break-up, the actress was spotted with professional singer and participant of Dancing with the Stars, Artem Chigvintsev. The couple would constantly post cute pictures on Instagram, which fans were very happy about. So when they suddenly stopped doing it and then deleted all of their pictures together, everything was clear. Rumour was that Torrey dumped Artem and the reason for that was distance, as they lived in different cities. 
---
It's no surprise that the actress found her next partner in Chicago. Jesse Lee Soffer who acts as Jay Halstead in Chicago P.D. and keeps popping up in Chicago Med. Even though his character has never interacted with Torry DeVitto's character in a romantic sense, in the real world they started dating in 2018.
"It's great, we felt like we were out in the open. It's really great. Everything's going so well. I'm really happy, [the] happiest I've ever been," Torrey shared her feelings
---
However, this relationship was also over quite soon, 8 months after the couple announced their break-up. Now it seems that Torrey is single and is enjoying life with her friends. By the way, one of them recently joined the crew of Chicago Med. We're speaking of Ian Harding, who the actress has been friends with for 10 years now. "I want a friend out here to play with me from L.A., so I said, "Hire my friend Ian."
---
She thought he'd be invited as a guest star, but the producers took a more interesting step and made Ian's character Natalie's fiancee. Their kisses felt awkward for both of them, and both were very nervous. "Ian and I were both like, 'This is awkward! We hate this. Let's just do it the best we can do is get it over with.' You gotta break the ice", - said Torrey. All of us wish her happiness and are looking forward to any updates. And for now, let's move on to her on-screen lover.
Nick Gehlfuss as Will Halstead
---
This actor's love life is not as complicated, and we're eager to share his story with you. We don't know much about Nick's relationships besides the fact that a few years ago he married Lilian Matsuda. They knew each other since the time when Nick wasn't a star and ate macaroni together 4 times a week.
Meeting Lilian changed his life completely, as she helped him emotionally as well as financially through the most difficult moments of his life. Do we have to say that when Nick decided to move to LA, Lilian followed him without thinking? Lilian isn't a public figure, and her marriage with the star of Chicago Med became a real surprise. The actor wanted to invite practically everyone to their wedding, and that's what he told PEOPLE in an interview:
"I wanted to invite a lot of my castmates, but, because we're a franchise, I would have had to invite the entire Chicago franchise. I started on P.D. and I went to Fire, and now with Justice, it would have been crazy."
---
However, the two secretly got married in Ohio without saying a word to their colleagues. The ceremony took place on Friday the 13th, and even though some might see it as a bad sign, to Nick meant nothing. Besides, it started raining that day, and that was the second lucky sign for the actor!
Nick Gehlfuss shared his most embarrassing moment at the Chicago Med set. Just like Torrey, he had to go through awkward kisses on the set. The actor had to kiss the wife of Colin Donnell, who is his colleague and his best friend! Of course, nobody took offense after the kiss, as all three are real friends, married people, and true professionals! We'll tell you more about her a bit later, so stay tuned!
Colin Donnell as Connor Rhodes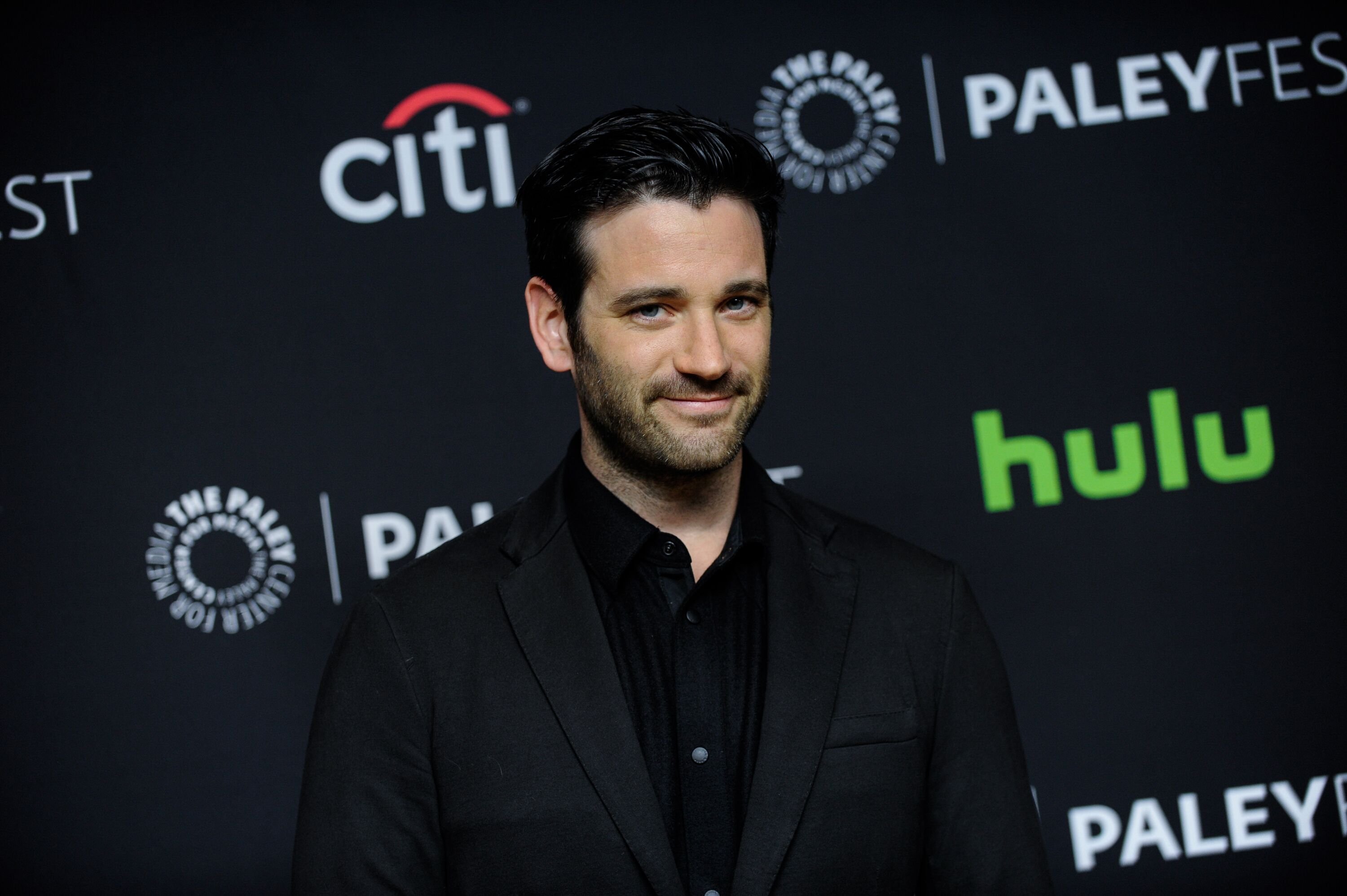 So, who's the mystery woman that Nick Gehlfuss kissed in front of her husband? Patti Murin and Colin Donnell started dating when they were working on a theatrical drama Love's Labour's Lost together. A year later they got engaged, and a year after that they got married at a very interesting ceremony.
The thing is that Patti is a great fan of shows The Bachelor and The Bachelorette, and she'd always been dreaming of her own rose ceremony. Of course, Colin supported his love and organized a ceremony in the show's style. After that, the actress tweeted the news to share with the whole world! "All I want to do is talk about our wedding last night so please bear with me for a few days," she said.
Colin keeps posting pictures of him and his wife together on his Instagram and he looks like the happiest person ever! As you know, Colin has recently left the project, and the reasons for that have only become known recently. The showrunners Andrew Schneider and Diane Frolov decided that Connor's story had come to an end and that there was no point in keeping it going.
Despite the fact that Colin Donnell was surprised with the news, he was "happy" with how his character's story ended: 
"He left on his own terms, which I thought was really lovely for the character and for me personally."
He also wrote on his Instagram: "These people have made my heart full for the last four seasons. I love and appreciate every gift they've given to me." We are waiting for new projects from this wonderful actor!
Anyway, this year will be quite special and marvelous for Colin and his wife as they are going to be parents! The couple is expecting their first child, a baby girl, at the end of July. 
"We're totally thrilled," Donnell told People magazine. "I don't think there's any way to really prepare ourselves. At least twice a day we're like, 'Oh my gosh! This is really happening, isn't it?' It's crazy exciting. We're just super, overwhelmingly happy."
Patti and Colin already have two dogs, who are also excited (according to Instagram) to become "big brothers". 
Marlyne Barrett as Maggie Lockwood
Here's a surprising fact for you! Not only is the actress portraying a nurse in the show, she also studied to be one! However, according to Marlyne, it didn't help her with her work in the medical show. Just like the others, she has to go to medical rehearsals.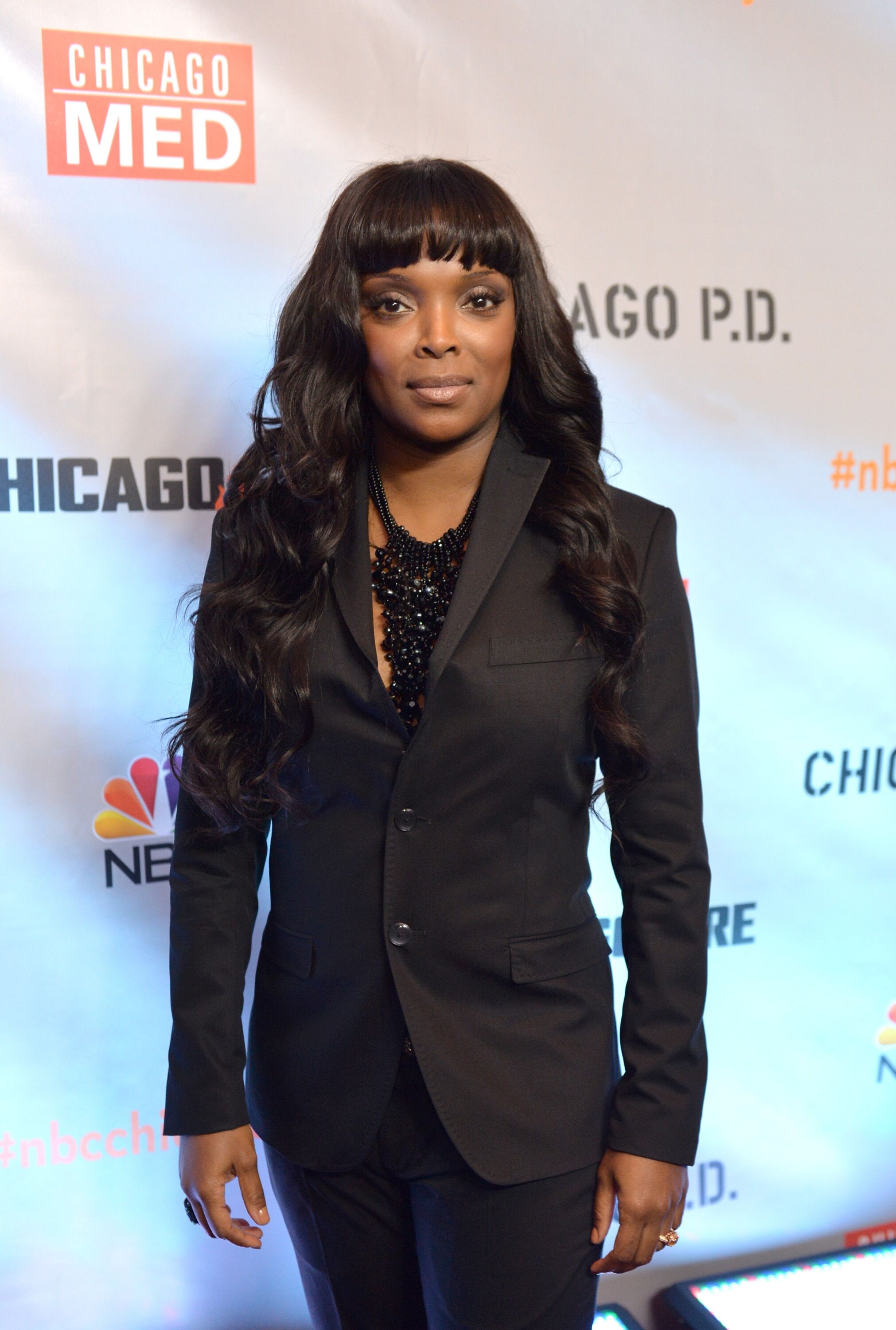 ---
The thing is Marlyne studied medicine in French, and that's why she doesn't understand any terms in English. And even though Marlyne did study to become a nurse, she's always dreamt of becoming an actress. And she did!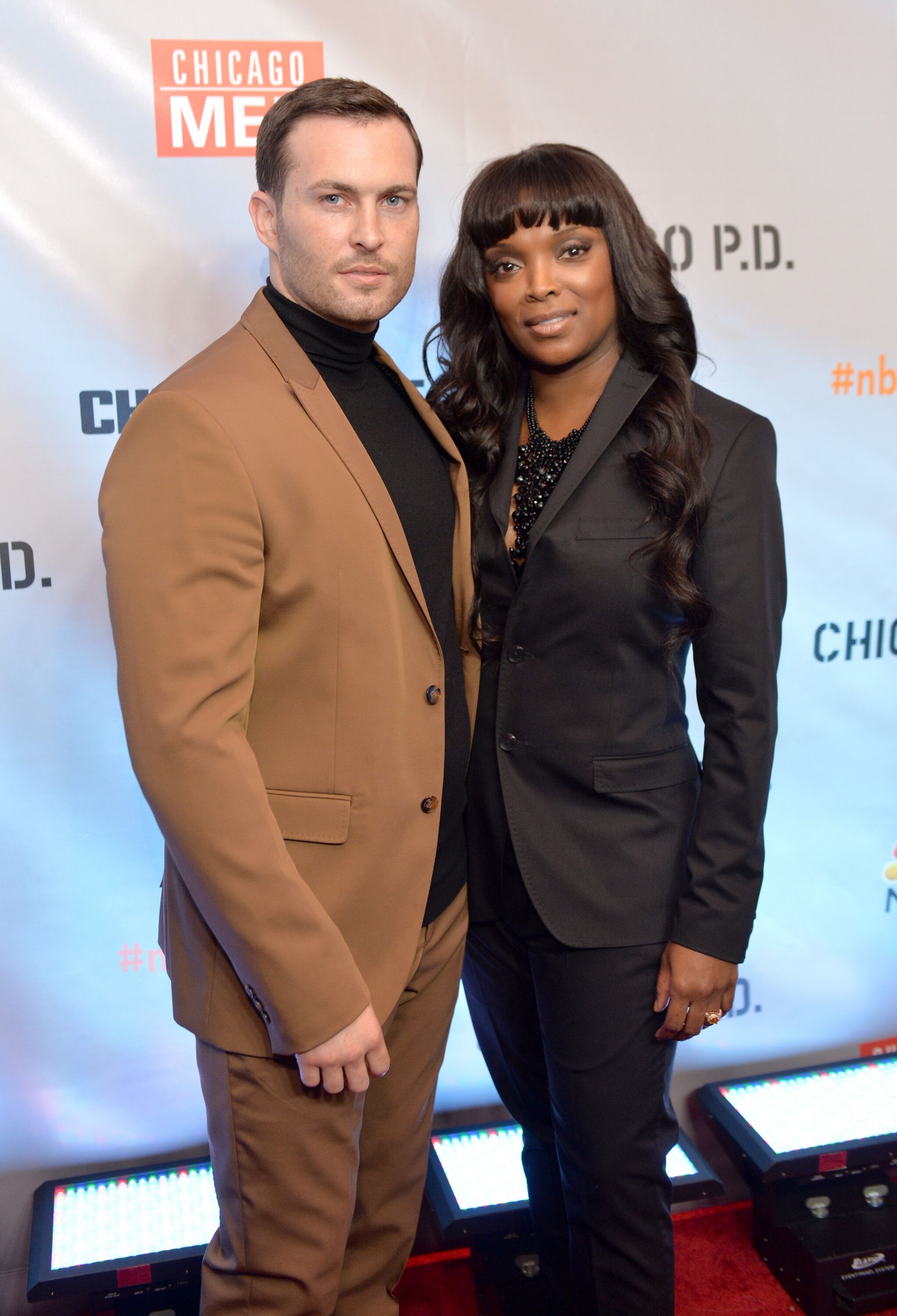 She is a happily married woman who credits her happiness to her husband, Pastor Gavin Barrett.
"I'm married to a pastor, but I'm as wild as you're going to get. Married to a pastor who looks more like a model than you would think, but has such a great heart and I'm always surprised at how wild we can be together" revealed the actress
Oliver Platt as Daniel Charles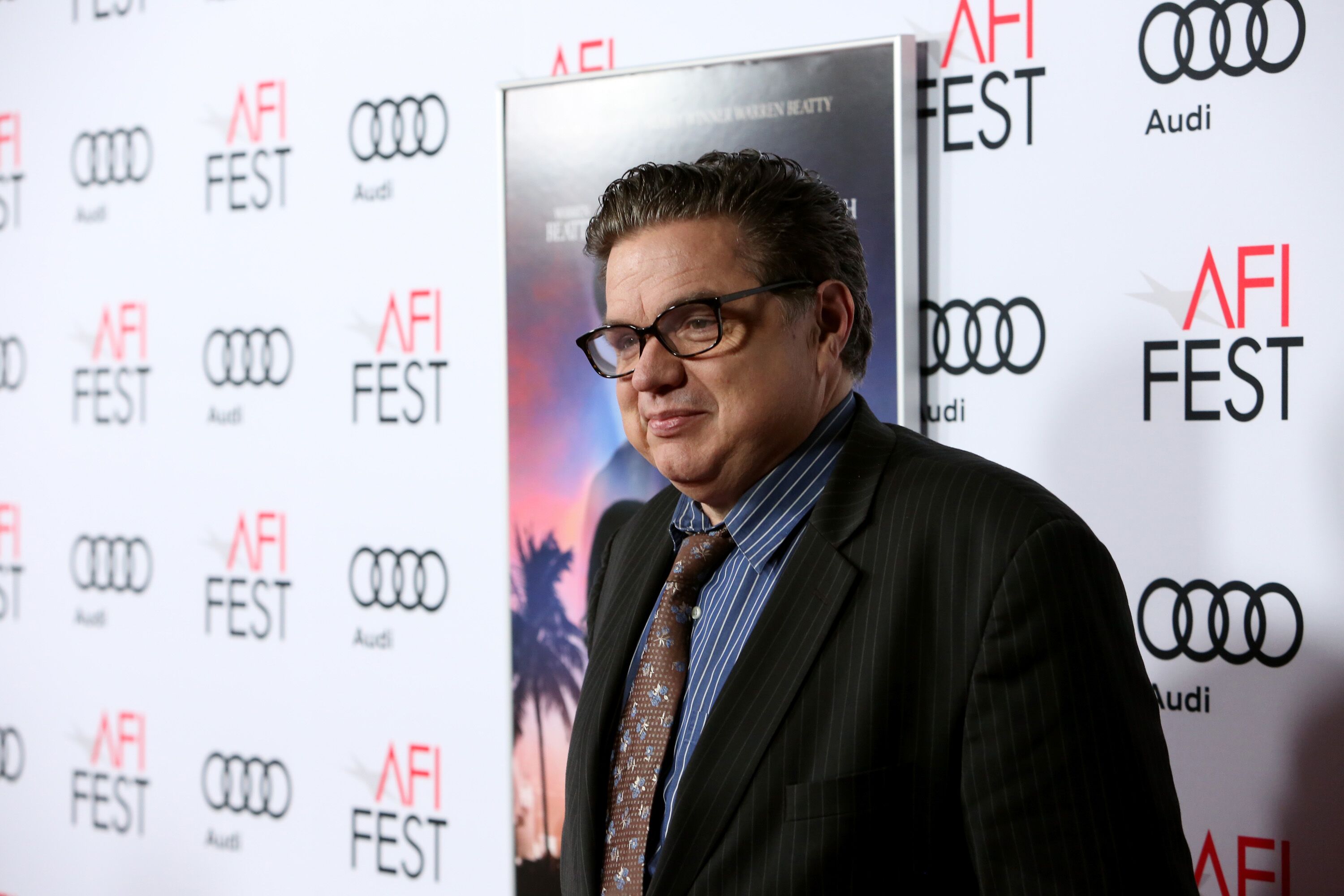 ---
This actor is probably the most titled one among all the show's cast members. Besides his acting career, he's known to his fans for his theatrical roles. However, after Oliver got a big family, he started accepting more and more TV and film roles.
"I've got a wife and three kids, so film is just the most viable thing for me right now. I still love the theater, but the commitment in time and energy to do live theater is so great, and, frankly, the financial rewards are just not as attractive."
Oliver married Camilla slightly less than 30 years ago, and they are still together. They're raising three kids, whom Platt is always thinking about. Wherever he is, whatever role he's playing, the actor always has a ticket home with an open date, so that he can fly to them as quickly as possible.