When Calls The Heart: Cast's Real-Life Partners
We all remember how When Calls the Heart became a hit immediately after it aired on Hallmark. Didn't you just love the show from the start? It is no surprise that the actors' personal lives have been in the spotlight since then.
Could that be the reason why Daniel Lissing left the show? Or was it the alleged romantic connection between him and Erin Krakow? And what is going on between Pascale Hutton and Kavan Smith? Find out the answers right now!
---
Daniel Lissing aka Jack Thornton
Daniel Lissing, the lead of the show until season 5, played Jack Thornton and has been held dearly since his appearance on the show. He broke the hearts of many of his fans with his decision to leave the show. After his final episode aired, fans began to speculate that Jack's death was the result of some sort of behind-the-scenes drama. But it wasn't really like that.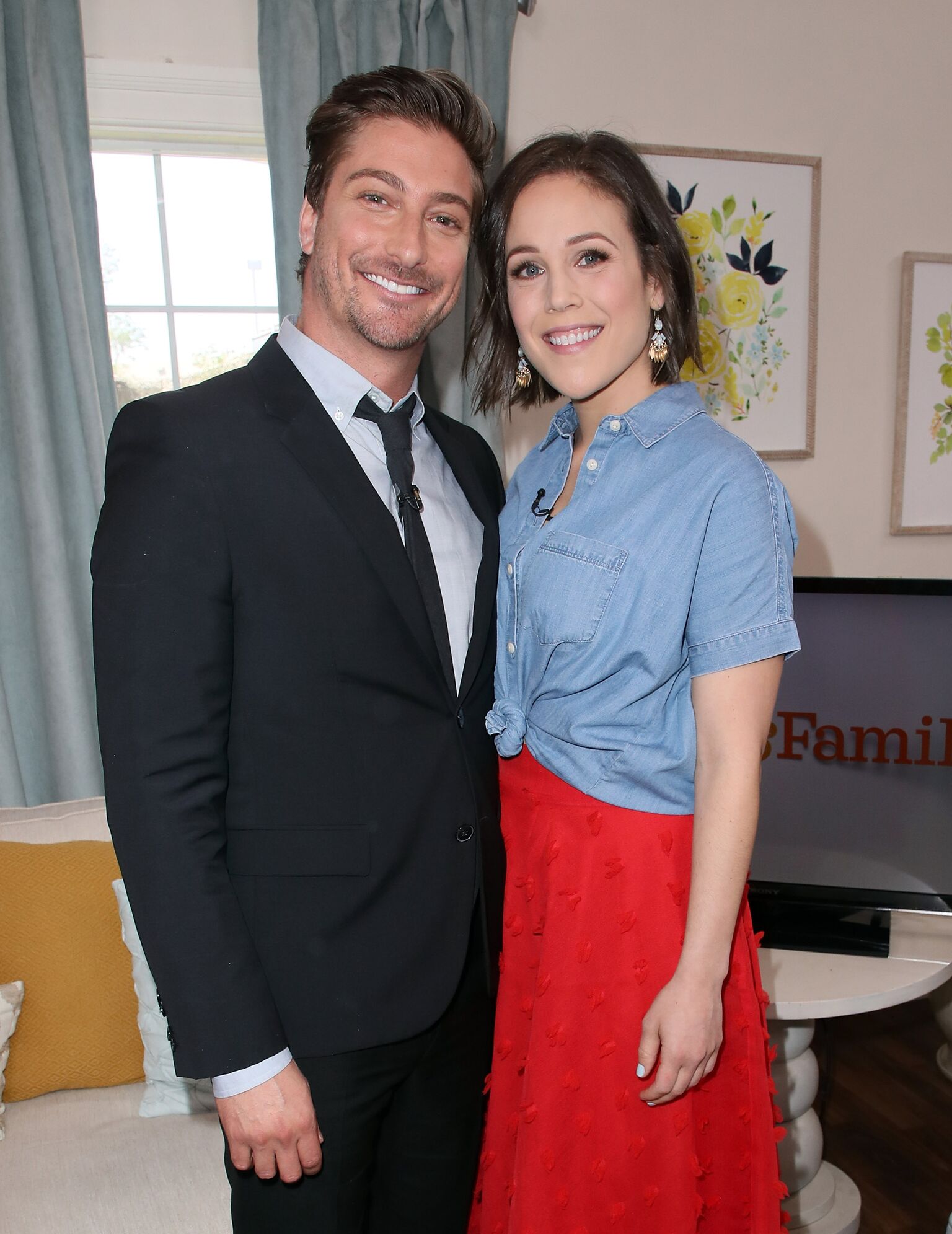 ---
The creators of the show believed that the only reason why Jack would ever leave his beloved wife Elizabeth Thatcher, portrayed by Erin Krakow, was if he died. He married Elizabeth in the show and fans have been showering them with immense love. Jack and Elizabeth's wedding melted thousands of hearts. 
"When [Erin] had actually walked down the aisle for the very first time, she was in the full getup, and that reaction, I remember, I was just shaking my head," Daniel marveled. "I was like, 'Wow, Erin, you're a beautiful bride.'" 

He continued, "As I saw her walking down the aisle, it felt very real."
---
It was this chemistry between them that made fans believe Daniel and Erin might be dating; however, Daniel shut down this rumor quickly. Now we know that he is dating a beautiful girl, Nadia, who he proposed to last November. "Happy news to share... I get to marry the love of my life ❤️❤️", he wrote on his Instagram page and shared a lovely picture with his now-fiancee.
---
What was her response? As she wrote on her Instagram, 'Couldn't imagine spending my life with anyone else ❤️❤️'  In the interview with ET Nadia confessed that they met in Reykjavik, Iceland, nearly one and a half years ago. As she stated, she didn't know that Daniel was an actor until the third or fourth time they met up. But now Nadia is his "biggest fan".
'I was traveling after graduating [with] my Masters in business. A very happy, slightly intoxicated, Australian approached me in a bar,' she said. 'I'd never met anyone like him before, that's for sure! I felt an instant connection'.
This winter the couple had a lovely vacation in Bali. What's better than Christmas photos in swimsuits and cocktails, right? And recently Lissing was asked by ET if he has any regrets about leaving "When Calls The Heart". His answer was, "It's funny the way the world works. If I had stayed on the show, and been there during season 6 and shot and all that kind of stuff, then I wouldn't have met [my fiancee] Nadia, you know?' 
---
According to Daniel Lissing' fiancee, their wedding will be in the Summer. We will have to see if their wedding will be as touching as Jack and Elizabeth's was! So while we're waiting for the happy day for this lovely couple, let's find out the cringiest details about other actors. 
---
Lori Loughlin aka Abigail Stanton
Even though there won't be any new episodes of When Calls The Heart that features Lori again, it's impossible not to mention this actress. Lori Loughlin is best known as Aunt Becky on Full House. The famous actress started out as a model before getting her first job on the small screen when she was 16.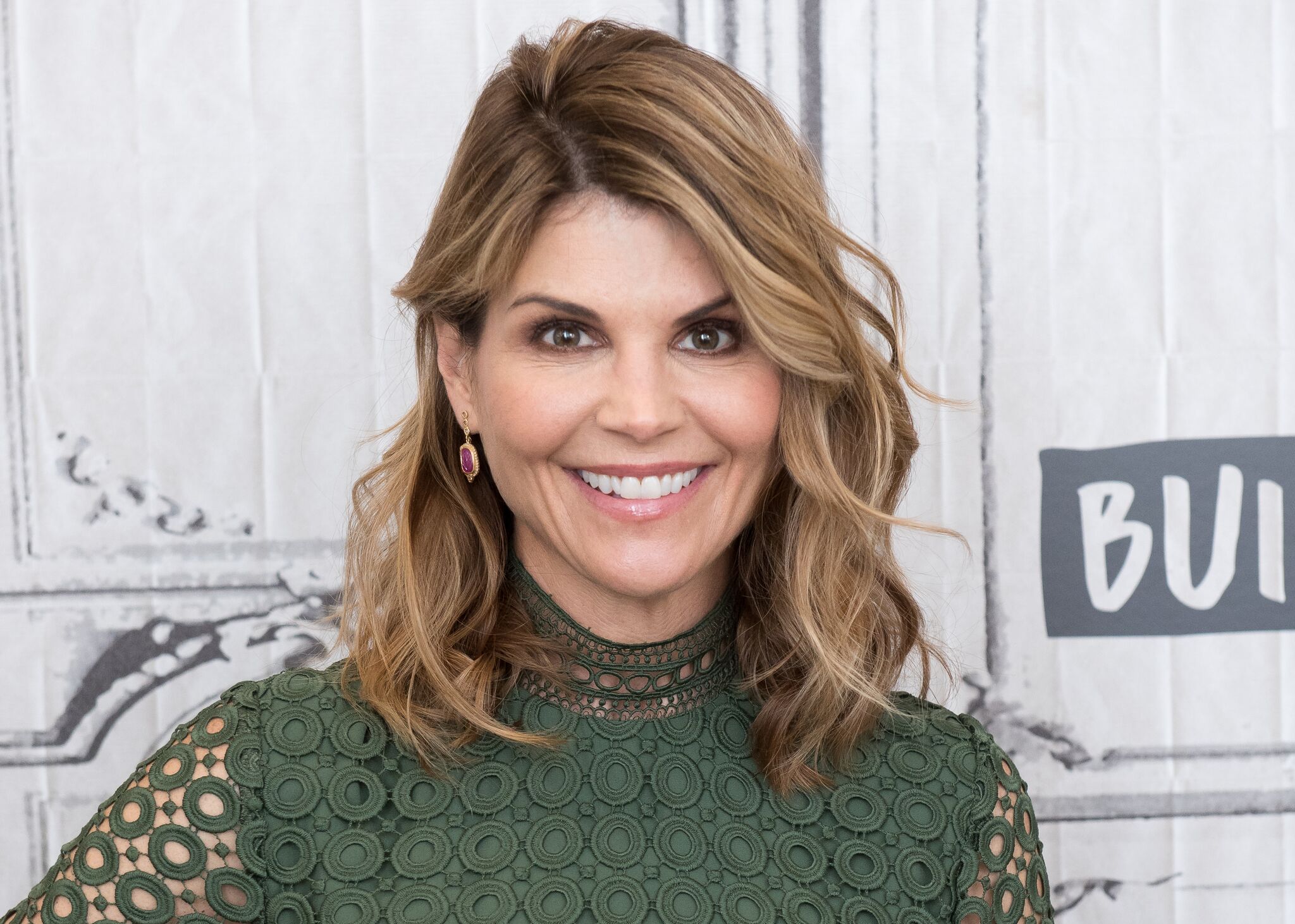 ---
Lori married executive Michael R. Burns in 1989, two years after the legendary Full House first premiered. Unfortunately, their marriage didn't last long, and the two got a divorce in 1996, a year after the series ended its original run. 
Shortly after Lori Loughlin split with her first husband, she met designer Mossimo Giannulli at a restaurant in LA. According to People, the lovebirds dated for two years before Mossimo surprised Lori by proposing to her with 500 roses. Neither of them wanted a big wedding ceremony, so they eloped on Thanksgiving day in 1997.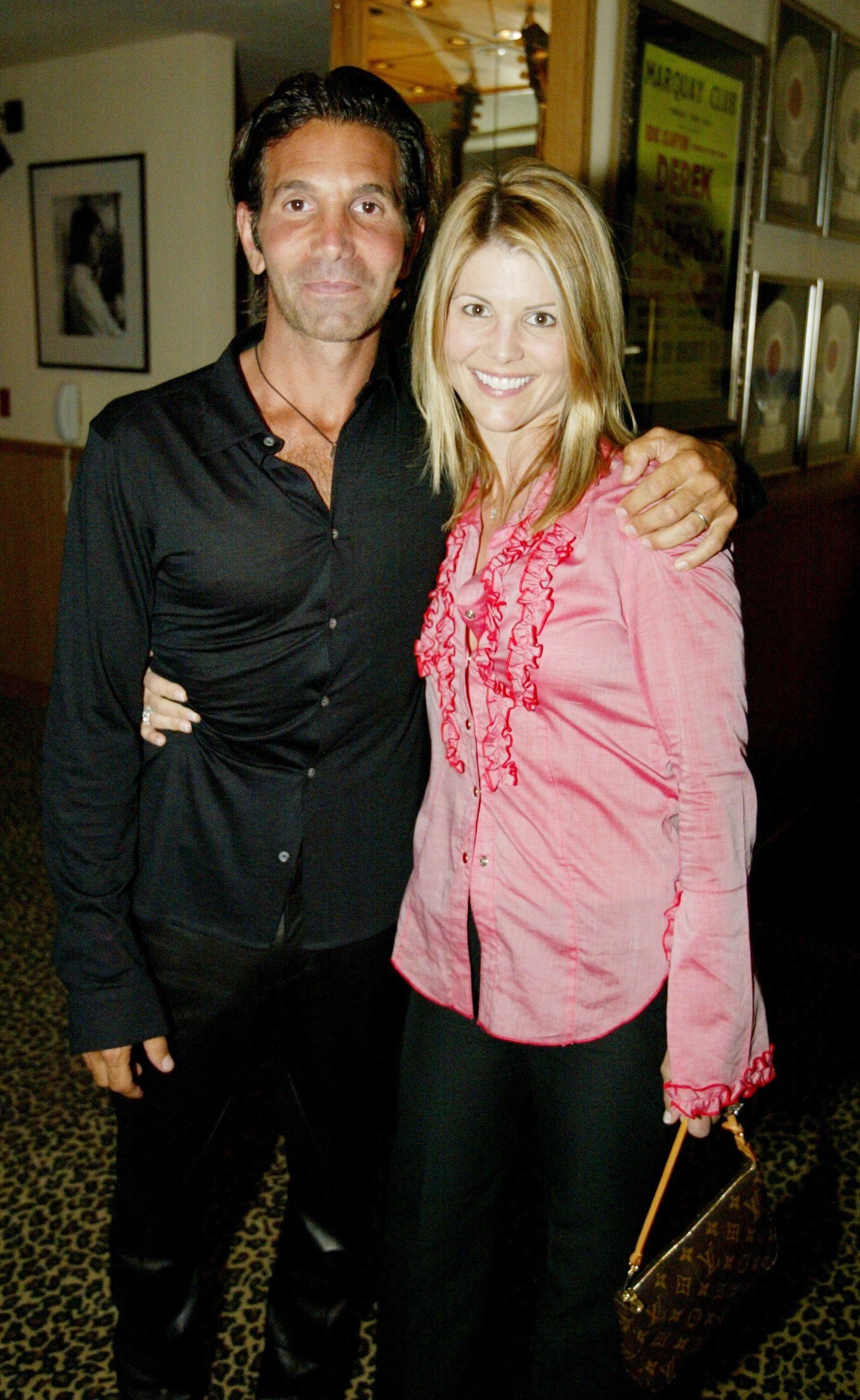 ---
"He's my guy, he's my person," the actress said on ET. "It's communicating, it's listening, it's picking and choosing your battles. It's being flexible, it's all of that."
But the When Calls The Heart star soon stopped posting a lot of pictures of Mossimo on her Instagram account because every time she did, she would receive a lot of comments saying, "You should have married John Stamos." Recently Lori Loughlin and Mossimo Giannulli have not been making many public appearances due to the college admissions bribery scandal they are currently involved in.
---
Erin Krakow aka Elizabeth Thatcher
After Daniel Lissing's departure and Lori Loughlin's dismissal, Erin Krakow remained the last original lead character in the show. Did you know that Erin wasn't the first actress to play Elizabeth Thatcher? In the 2013 movie which inspired the series, Elizabeth Thatcher was played by Downton Abbey's Poppy Drayton.
---
Erin Krakow took over the role only a year later when the Hallmark Channel launched the TV show. Erin, however, wasn't worried about this:
"Truthfully I didn't really spend any time thinking about that. I wasn't concerned with putting a unique spin on Elizabeth OR trying to emulate Poppy Drayton's beautiful performance." "I just approached the role in the way that felt right and truthful to me. And I feel fortunate that that was never really a discussion", - claimed Krakow.
Luckily, the audience quickly fell in love with the new Elizabeth. Despite sharing a deep connection with her fans, Erin has never shared any details about her personal life. Even her Instagram account does not give any hints about her love life. Well, everyone has their right to privacy, right? 
---
Jack Wagner aka Bill Avery
Every soap opera fan will immediately recognize Jack Wagner. He has starred in numerous favorites, including General Hospital, Melrose Place, and The Bold and the Beautiful. His role in General Hospital even became iconic!
'When I was younger, the soap opera stereotype was sometimes difficult for me," Jack has said. "I guess a lot of actors don't like to be labeled," he continued. "It was a hard label to be called a 'soap opera actor'.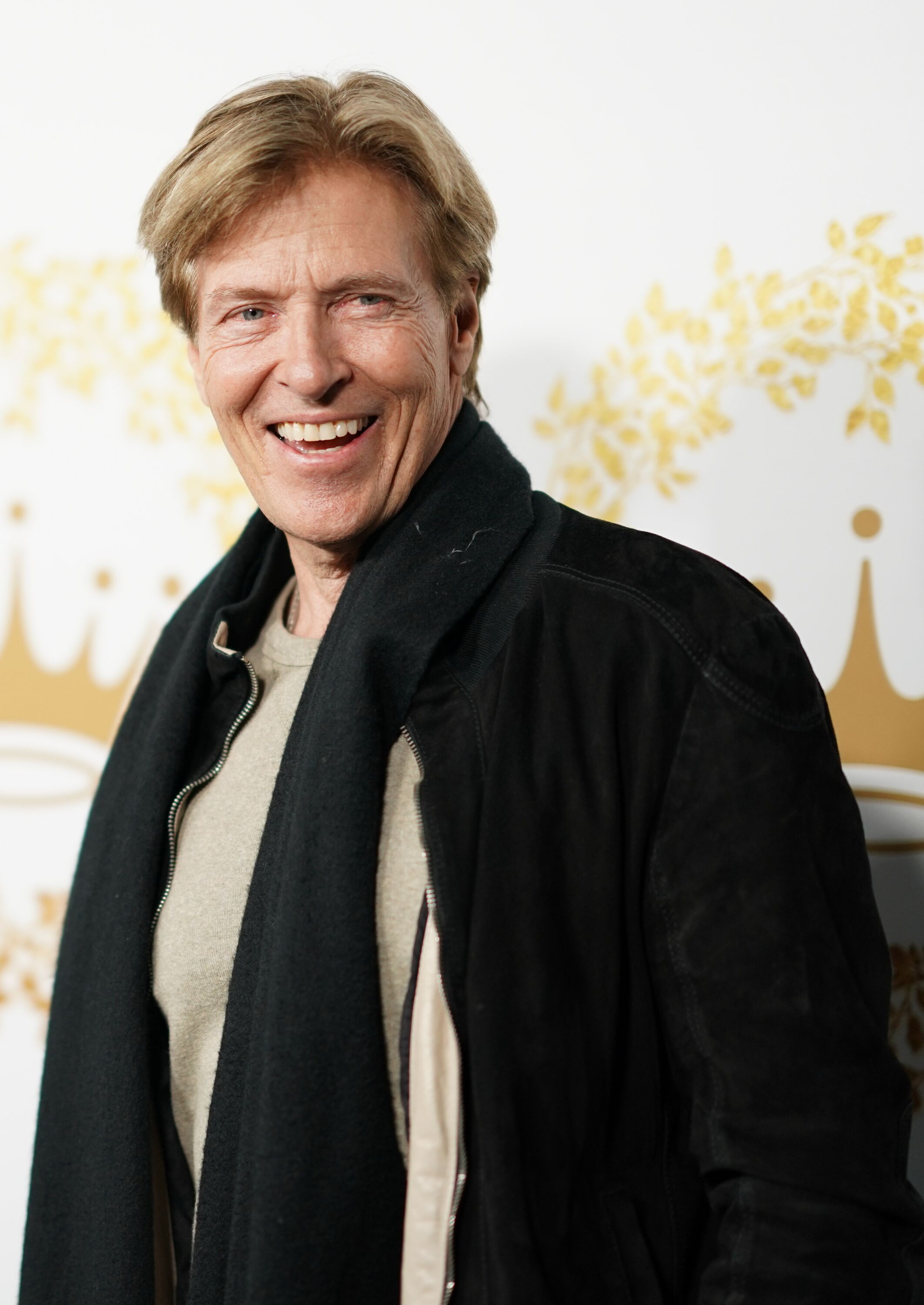 ---
It was on the set of General Hospital that he met his wife. From 1993 until their divorce in 2006, Jack was married to Kristina, his former co-star on General Hospital. Their characters, Frisco and Felicia, were an immensely popular couple on the show and their real-life romance only added to the fan intrigue. 
The exes ended up becoming co-stars again when Kristina joined the cast in its second season, and certainly, both had some mixed feelings about reuniting on screen. But Hallmark CEO Bill Abbott wanted Frisco and Felicia on this show.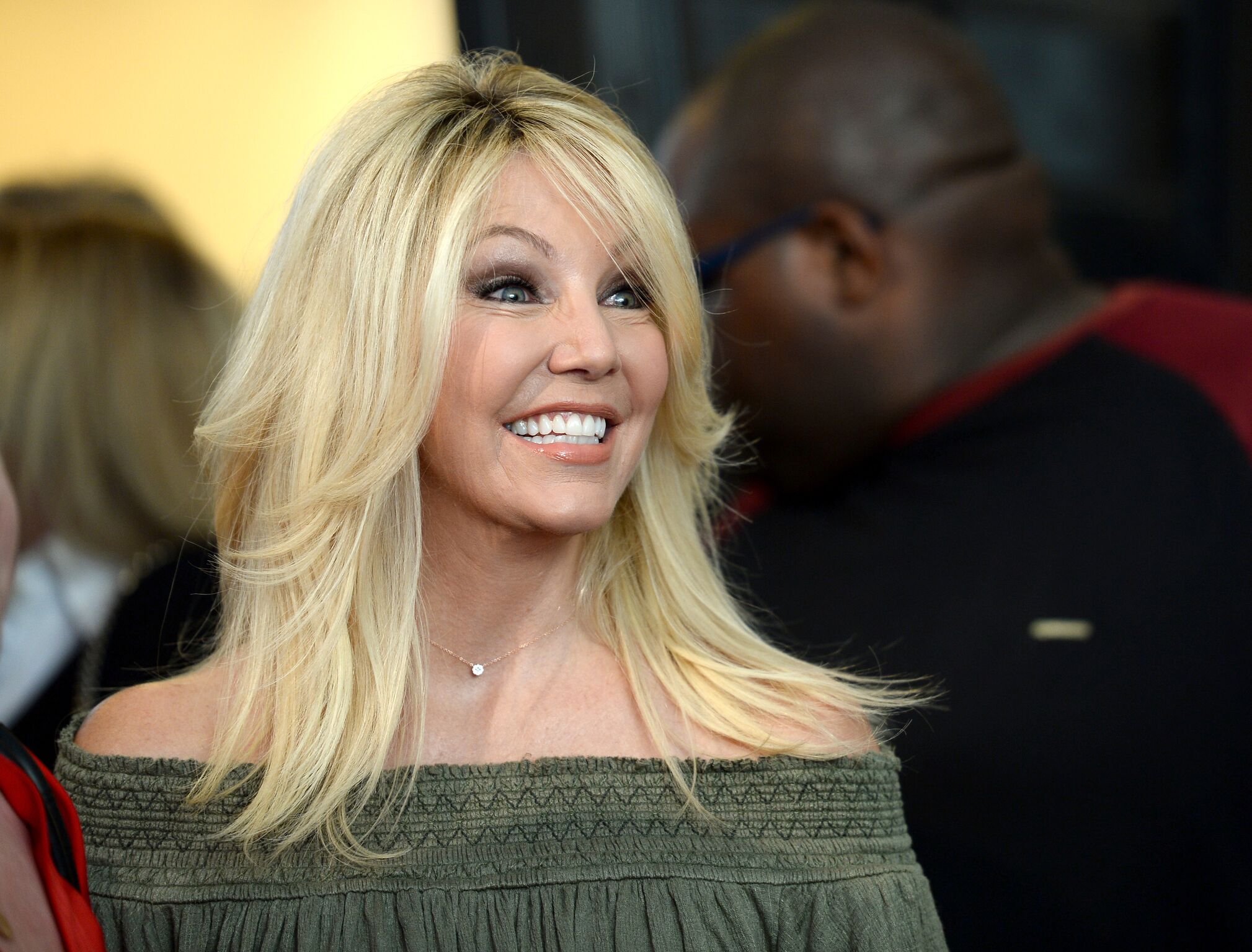 ---
After their divorce, Jack began a relationship with Heather Locklear, and guess what? He and Heather also played love interests on Melrose Place, and years later, found love off-screen, too. They started dating in 2007 and got engaged in August 2011 before calling things off that November. 
"We all have our struggles," Wagner said. "We all do and some of us handle them in different ways. We either really work at getting well, you know, and it's just about when you make that decision to do it… Time will tell."
However, Jack didn't stay single for long, and in 2012 he started dating Ashley Jones. 
---
Pascale Hutton aka Rosemary LeVeaux Coulter
Pascale Hutton and Kavan Smith have great on-screen chemistry as well as an off-screen friendship. Though neither Pascale nor Kevan was featured in the very beginning of the show, both quickly became fan darlings. To put it simply, it's just impossible not to like Rosemary and Leeland. 
---
Pascale described her relationship with 'When Calls The Heart' co-star in an interview: "Kavan and I immediately clicked, honestly that doesn't happen often. For Kavan at least. But over the years we've grown and our relationship has deepened and we have a very efficient shorthand." 
---
Pascale married actor Danny Dorosh in 2002 and they have two sons. She met Danny when she was 19, and he shocked her right from the beginning. During their first meeting, he came up to Pascale and said he would marry her one day. Romantic, isn't it? Pascale was initially thrown off but was attracted to Danny's confidence and soon fell for him. 
Pascale doesn't find it easy to be a working mom: "It's a challenge because you want to work. Hopefully, you enjoy your work, which I do. I feel quite passionate about my work. But obviously, your heart is always with your kids, and so I feel that tug."
---
Kavan Smith aka Leland Coulter
Knowing that Kavan Smith is just friends with his co-star Pascale Hutton, fans are curious about the details of his personal life, but it remains a mystery. Kavan has mentioned that he married Corrine Clark several years ago, but that he prefers to keep all the details of their love life to himself.
---
He once tweeted that his spouse said "no" when he talked about tweeting their wedding photos. In an interview with Parade, Kavan revealed that he has two kids, and that's all we know! 
"I love playing tennis with my boys (and wife) and I love going to the MMA gym with them too. Good work out."
Kavan and Pascale's off-screen friendship and on-screen chemistry all come down to one thing: their sense of humor. "We really make each other laugh," Pascale told TV Junkies. - "Truthfully, when the two of us are working together we just laugh all the time. Liking and trusting the person you're working with allows you to really build depth in an onscreen relationship"
---
Martin Cummins aka Henry Gowen
Martin Cummins is a talented actor who currently stars as cold and cynical Henry Gowen. The actor, who is really a nice guy in real life, loves the atmosphere of When Calls The Heart and the people who surround him. "One of the things I love about working with When Calls the Heart is that everybody knows their job," - shares Martin.
---
"It's a very nice atmosphere. A huge part of that has to do with the fact that Lori Loughlin and Erin (Krakow) are really nice people and they set a nice tone. Lori is a very kind, generous person. She sets a nice tone and is very relaxed, and everybody has a nice time", - adds Cummins.
When it comes to finding a leading lady, he has been fortunate twice. In 1998, Martin Cummins tied the knot with the actress Brandy Ledford, who is notable for the Kevin Sorbo series, Andromeda. The couple got divorced after six years of marriage, for reasons only they know. 
---
Seven years ago Martin married Christine Wallace, who he is still very happy with. Martin is lucky to have four children from his two marriages, but the kids' identities have been kept away from the media's spotlight. Two of his children are twin girls, however.