Legacies: Cast's Real-Life Partners
Legacy has easily become one of our favorite TV shows, and there are plenty of reasons for that! One of them is its cast members, of course! Even though we might know a lot about the characters' lives, how much do we actually know about the lives of the actors? 
Does Thomas Doherty's girlfriend want to become his wife? How has Candice King become Jenny Boyd's mentor? Which cast member has just welcomed a daughter into the world? In this article, we'll be telling you about the private lives of the actors from Legacies!
---
Jenny Boyd as Lizzie Saltzman
This 29-year-old actress does a great job portraying a teenage girl, doesn't she? Her character from the show is often compared to Caroline Forbes, who Lizzie thinks of as her only mother. But did you know that Jenny Boyd and Candice King knew each other even before Legacies?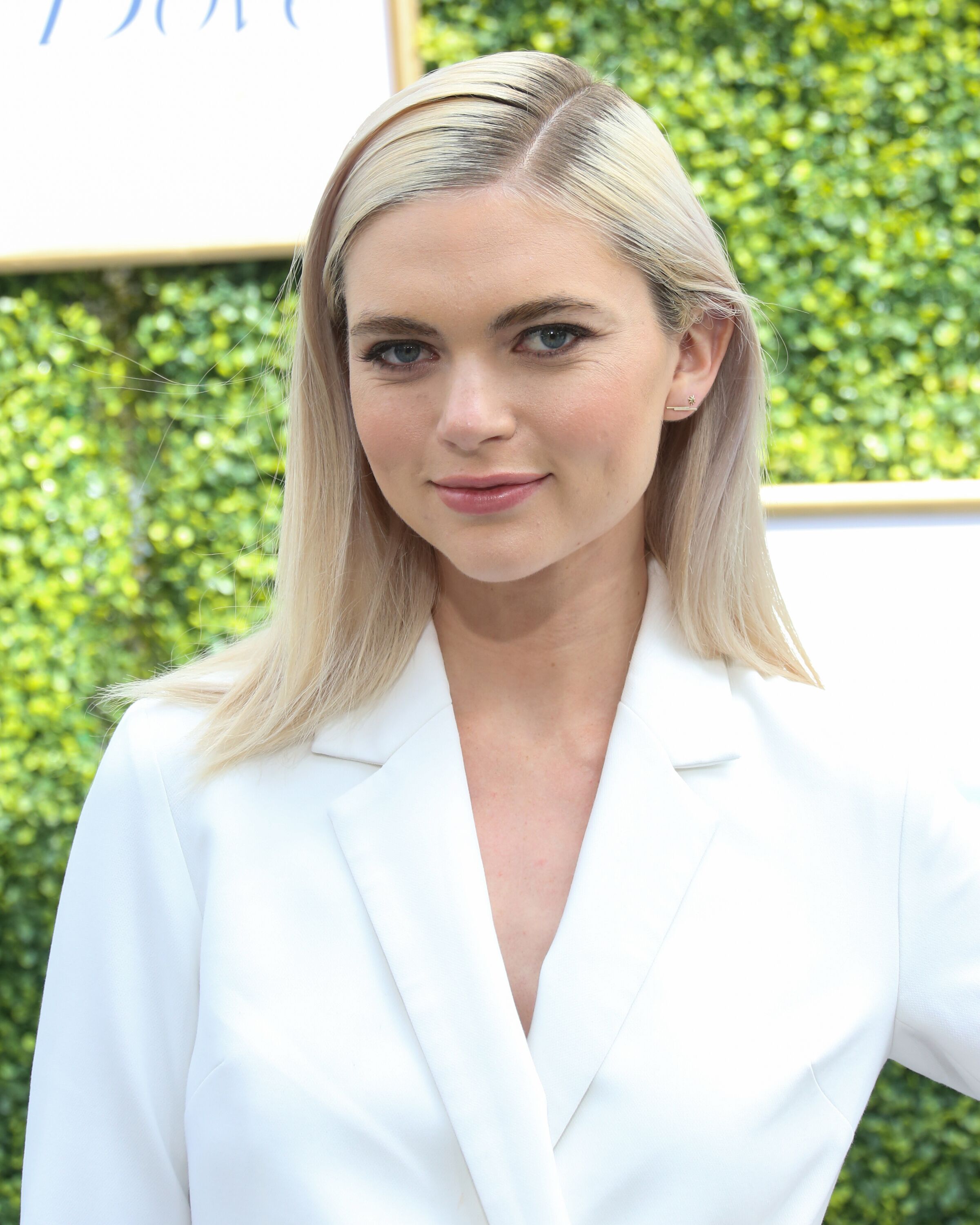 ---
The stars attended the same acting class and saw each other every week, but they had no idea that one day Jenny would land the role of Caroline's daughter! When Boyd was chosen for the role of Lizzie Saltzman, she shared the news with Candice immediately!
"Ever since then she has been such a great mentor, I go to her for advice, it's just been really wonderful having her as a contact and as a friend," Jenny revealed in an interview with Meaww.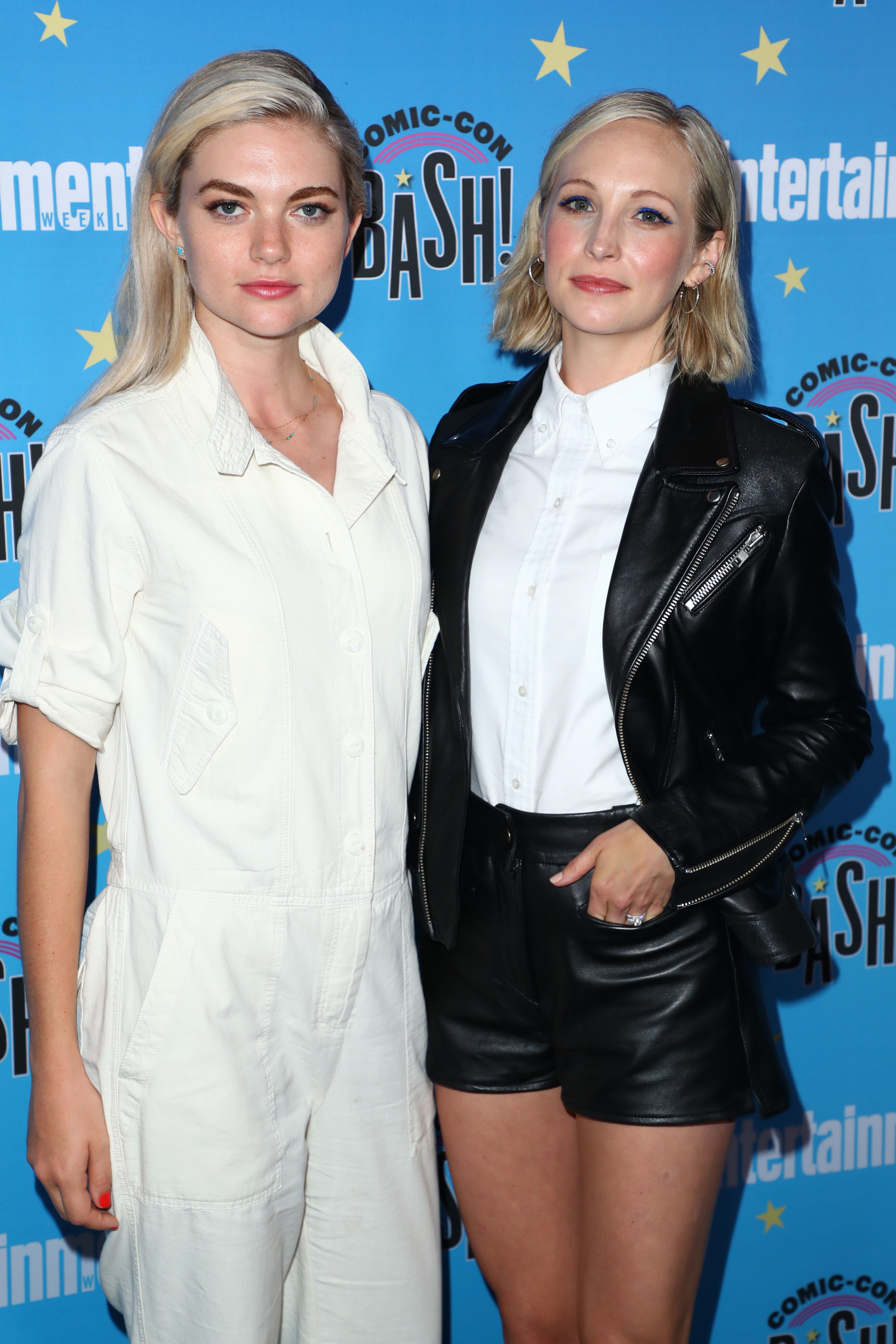 ---
It seems Candice has given Jenny some good advice, as Lizzy has become one of the favorite characters from the show! Despite her newly-discovered fame, the actress is in no rush to share the details of her private life. We have no idea who she's given her heart to in the real world!
In 2014, she kept posting pictures of a mystery man, but that stopped a year later. Does that mean they broke up? Or does it mean the actress simply doesn't want to share her private life anymore? Many fans would like to see Jenny Boyd in the company of Peyton Alex Smith, who her character Lizzy is in love with, but he ditched her. Unfortunately, we have not heard anything about Peyton and Jenny's relationship.
---
Quincy Fouse as MG
You probably didn't know this actor before he starred in Legacies as MG. Until 2017 he only had episodical roles until he landed a role in the breakthrough film Logan. That's how the industry found out about Quincy Fouse, and that's how he ended up in Legacies.
MG is a very interesting character, and his dynamic is a lot of fun to watch. And it's especially fun to watch the development of his love life, isn't it? What's going on in Quincy Fouse's love life, though? Has he found the one?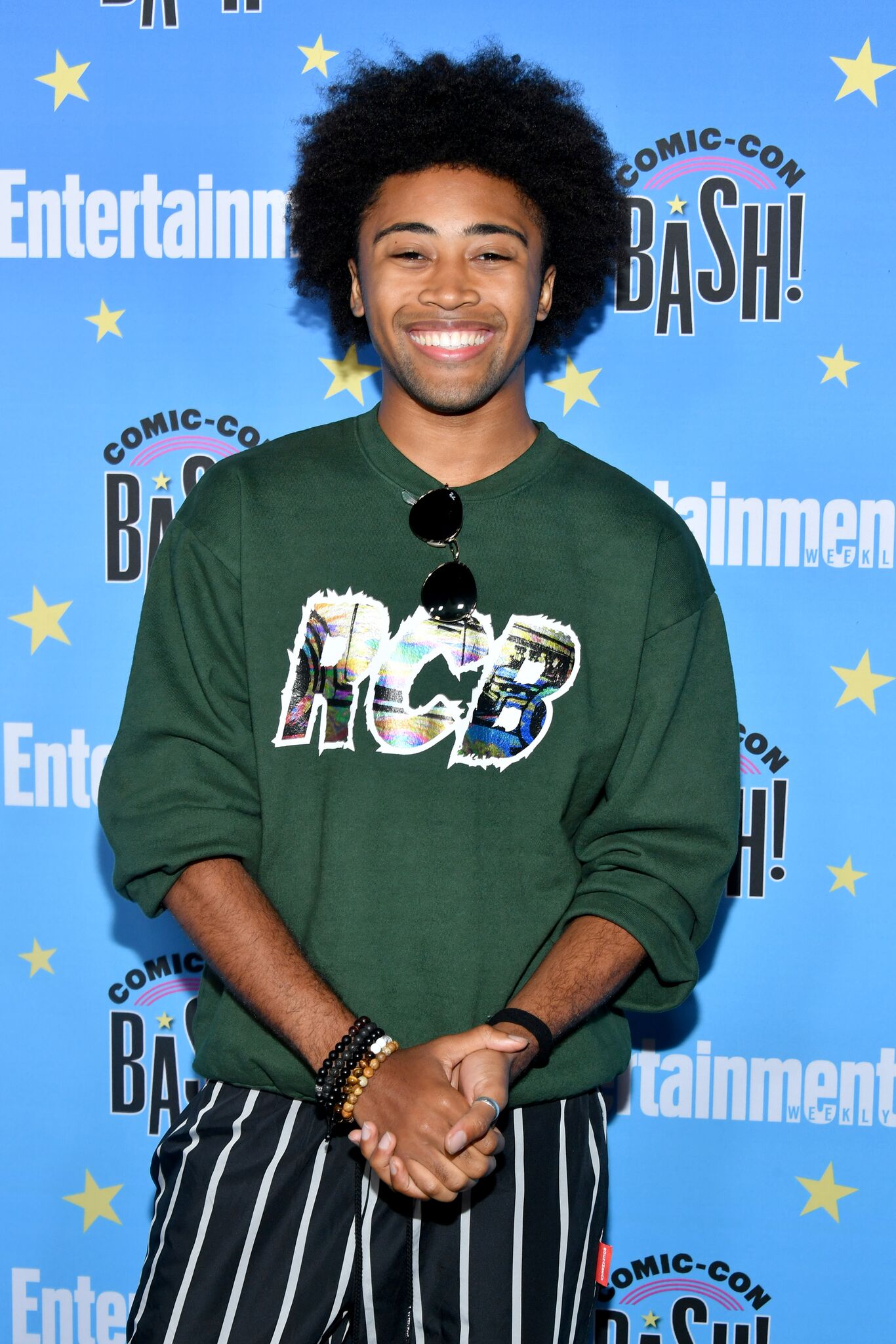 ---
Although currently the actor's IG account tells us nothing about his private life, a few years ago it was very different. Quincy used to post cute pictures of him and a girl named Jireh Noel, but at some point, it all stopped. Lots of pictures of them together can still be found on the actor's FB account, but we think it's because he just forgot to remove them. Jireh doesn't post any pictures of them together either so that probably means the two broke up.
---
Thomas Doherty as Sebastian
Who else here is crazy about this 600-year-old vampire? But don't rush to give your heart to Thomas Doherty - he's already in a relationship with Dove Cameron! Both Thomas and Dove are Disney channel stars, which is where their love story began.
They met on the set of Descendants 2, but back then Dove was still dating Ryan McCartan. As you've probably guessed, Dov and Ryan broke up, and just a few months later, the Internet was full of rumors about Dove's possible relationship with Tom.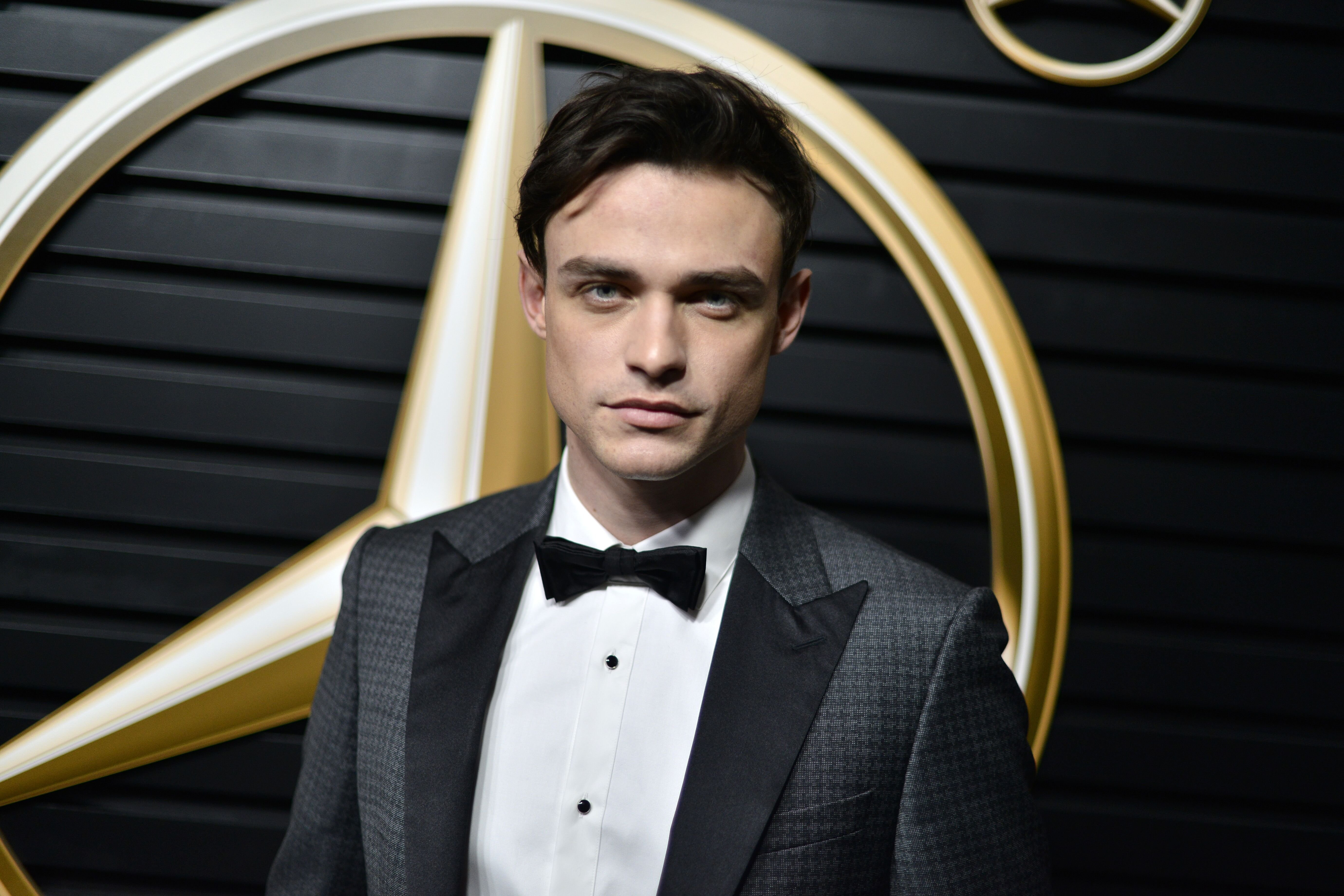 ---
In February 2017, Dove finally told People that she and Thomas were an item, which was a surprise to exactly no one. 
"We're dating," she said. "I'm keeping it sort of . . . we're keeping it to ourselves, because everything is just so [much] more romantic and real when it's yours and it's private."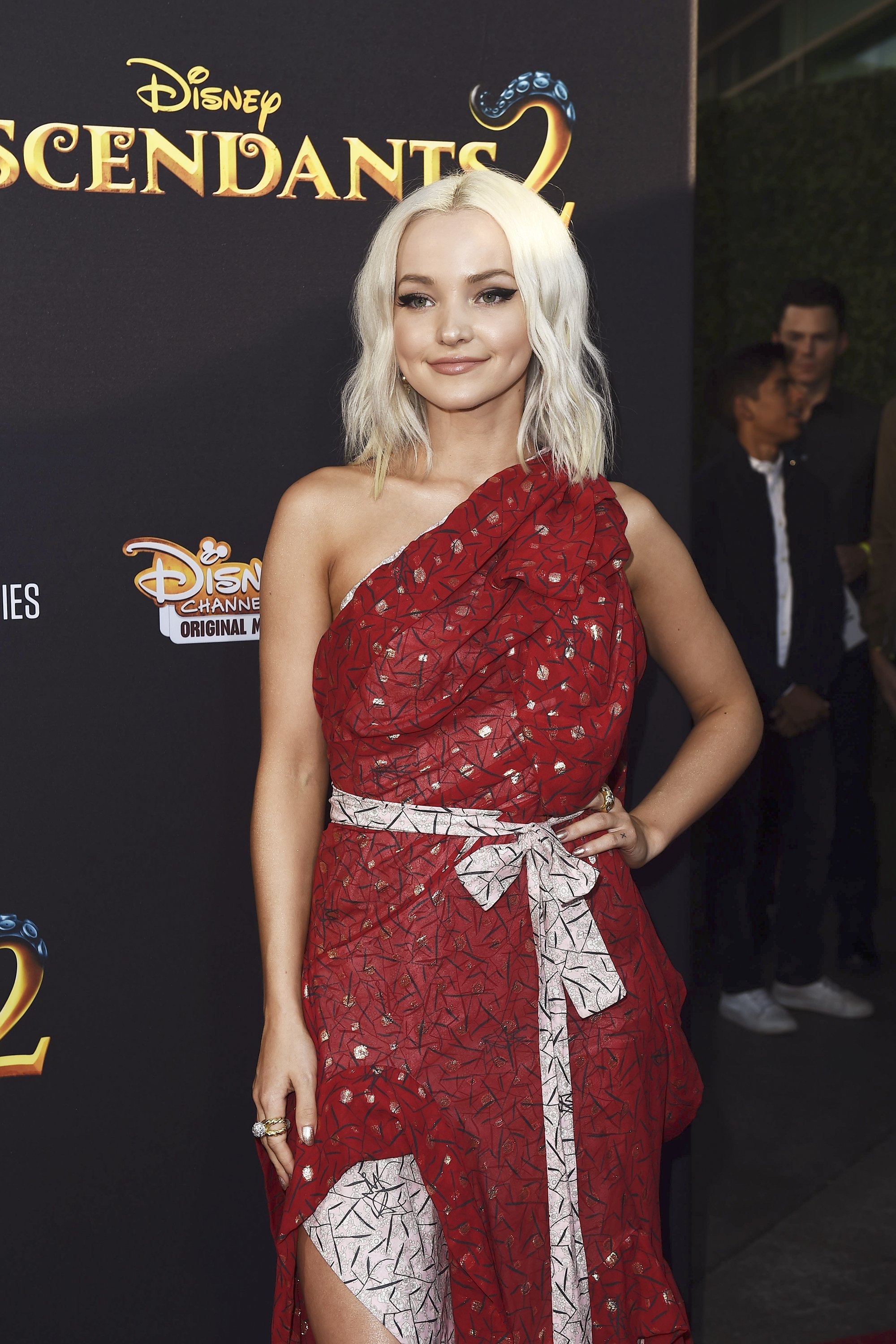 ---
It has been rumored recently that the two might be getting married! In one of her recent interviews with Entertainment Tonight, the actress said that if she ever gets married, it is going to be to Tom:
"I cry, like, every day when I'm with him because . . . he's just the most pure, loving, selfless, generous, kind [person]," she said. "His life is about the people that he loves and I feel so lucky to be loved by someone like that." 
Their relationship looks very cute, and we can't stop watching them on social media. Are you looking forward to their wedding?
---
Matt Davis as Alaric Saltzman
Ok, tell us, who has been a fan of Alaric ever since The Vampire Diaries? Just think about it! This actor has co-existed with spooky and paranormal creatures for more than 10 years! As we all know, Alaric's private life is very complicated and tragic. The actor himself jokes about it! For instance, in an interview with Collider, he said he keeps asking the scriptwriters to give his character a real love interest.
"That's what I keep pitching. I'm like, 'Please just let him find love. Let him find a real love with a real woman, who can become a real surrogate mother to the girls and who can come into the world without freaking out.'"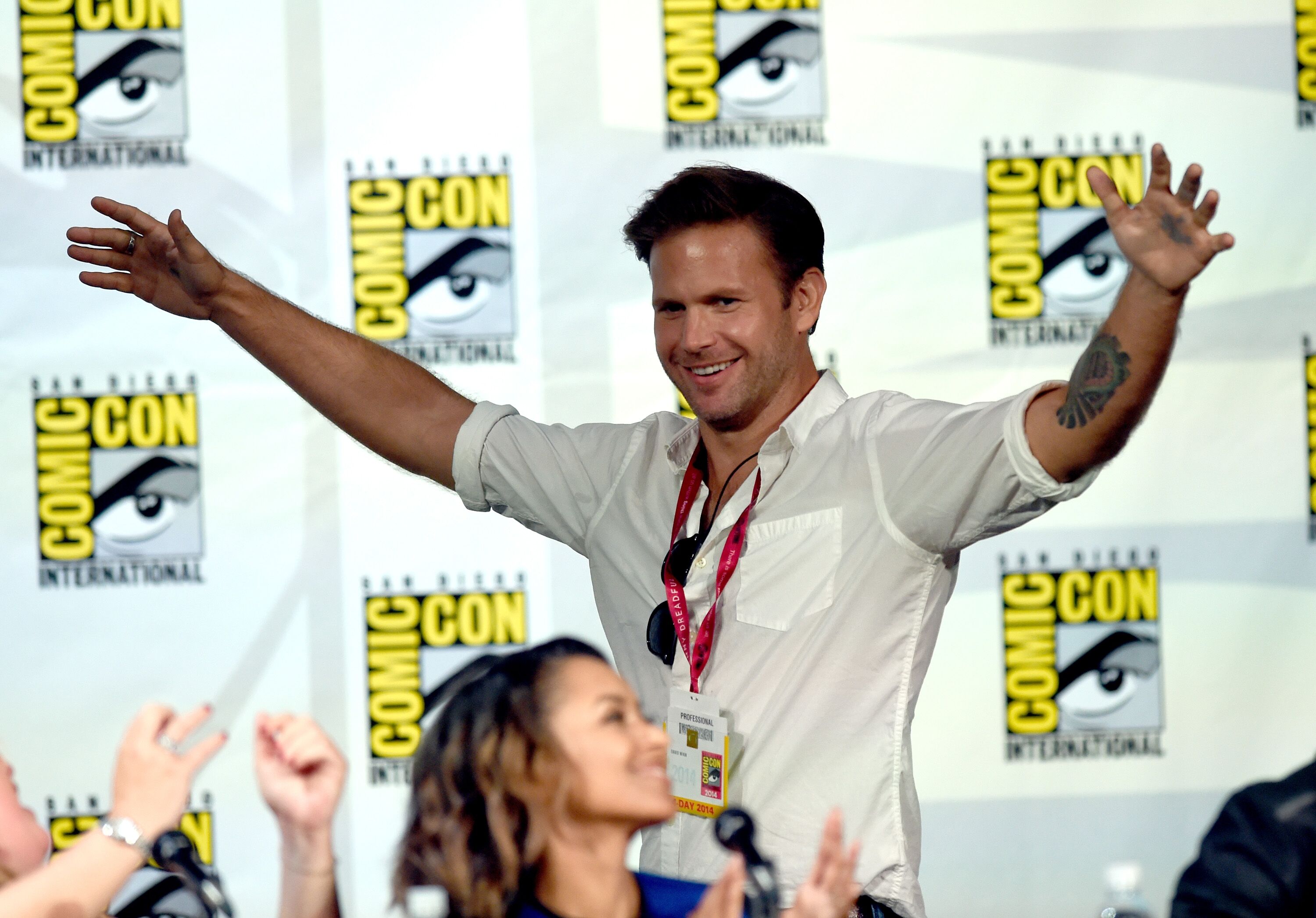 ---
Despite all that, in the real world, Matt Davis has got it all! He is happily married to Kiley Casciano, and the two recently welcomed their daughter into the world! Matt shared the news about his wife's pregnancy back in September through a cute post on his IG account.
---
He showed a picture of a T-shirt which said: 'And then there were five,' followed by two black hearts, two paw prints, and a small red heart. (The paw prints represent the couple's two dogs.) The two got married in December 2018 just a few hours after the actor proposed to Kiley during shopping!
It's not the actor's first marriage, but we hope it will be much happier than his previous one to Leelee Sobieski, which lasted less than a year. Luckily, this marriage seems to be going well for Matt. Just look at this cute picture!
---
Peyton Alex Smith as Rafael Waithe
The actor first appeared on our screens back in 2008 in Mad Money, but it was a long time before we saw him again. For about 6 years Peyton had no acting jobs until he landed a small role in Carter High in 2015. A few small parts later, Peyton Alex Smith landed the role of Rafael, which became his breakout role!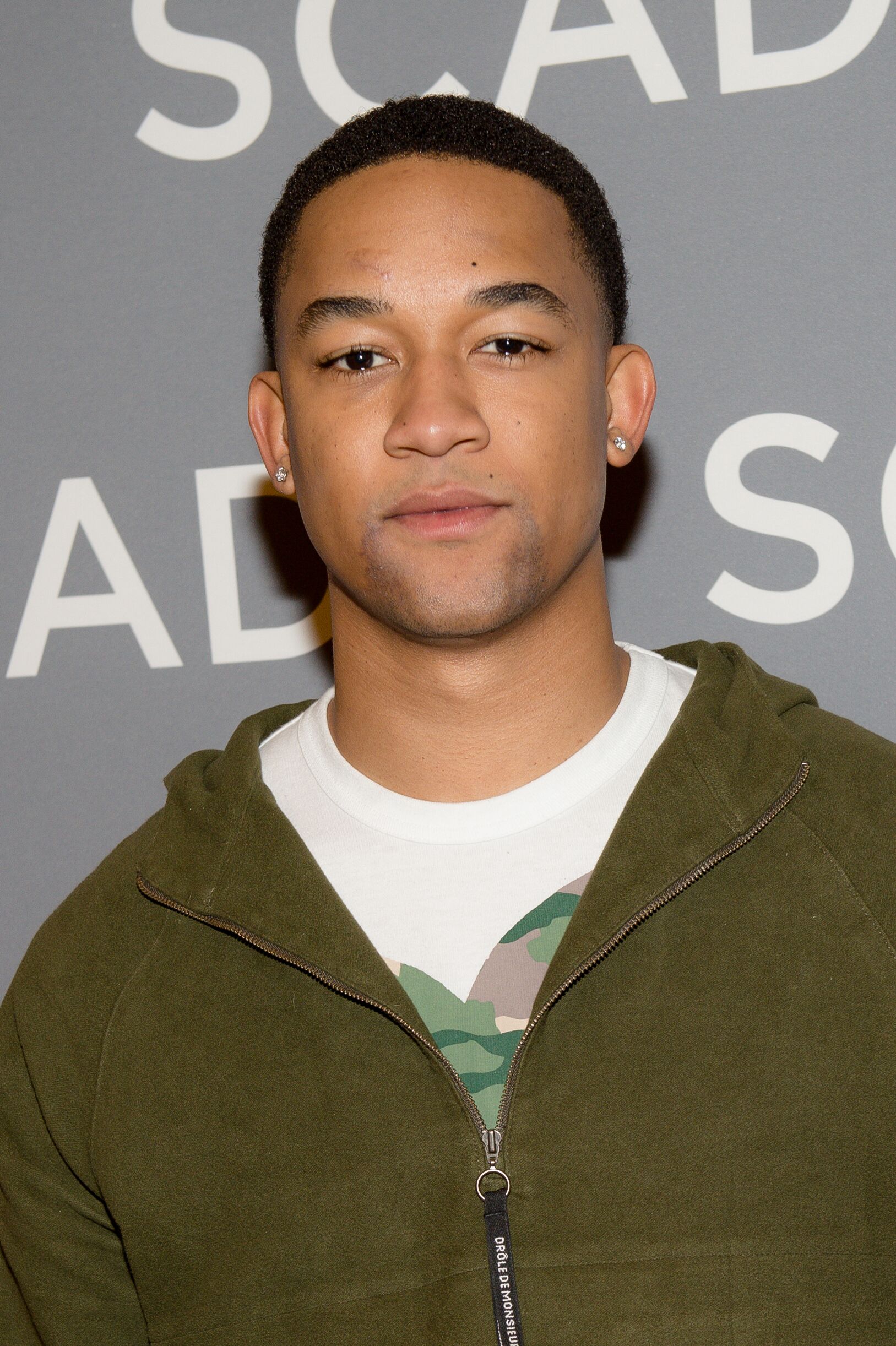 ---
It looks like his character has all the women's hearts in the show! But in real life, Peyton Alex Smith is single! After he became famous, not only did the actor stop posting pictures on his IG account, but he also deleted all his previous posts. This tells us that the actor prefers to hide his personal life from his fans, and we respect his decision.
Peyton Alex Smith is crazy about his character, and in an interview he shared his thoughts regarding Rafael:
"My character is so complex. Like right off the bat we just had to have such a strong relationship."
When Peyton first appeared on the set, he hadn't even read the script yet! He asked to be introduced to the person who was supposed to portray his brother and his best friend, and of course, it was Aria Shahghasemi. The relationship between these two reminds us of the Salvatore brothers, huh?
---
Aria Shahghasemi as Landon Kirby
According to the actor, he used to introduce himself as Ethan, as most people usually found it difficult to pronounce his name. Although his parents come from Iraq, Aria was born in Minnesota and thinks of himself as American. This actor is very charming and smiley in real life... and also very secretive!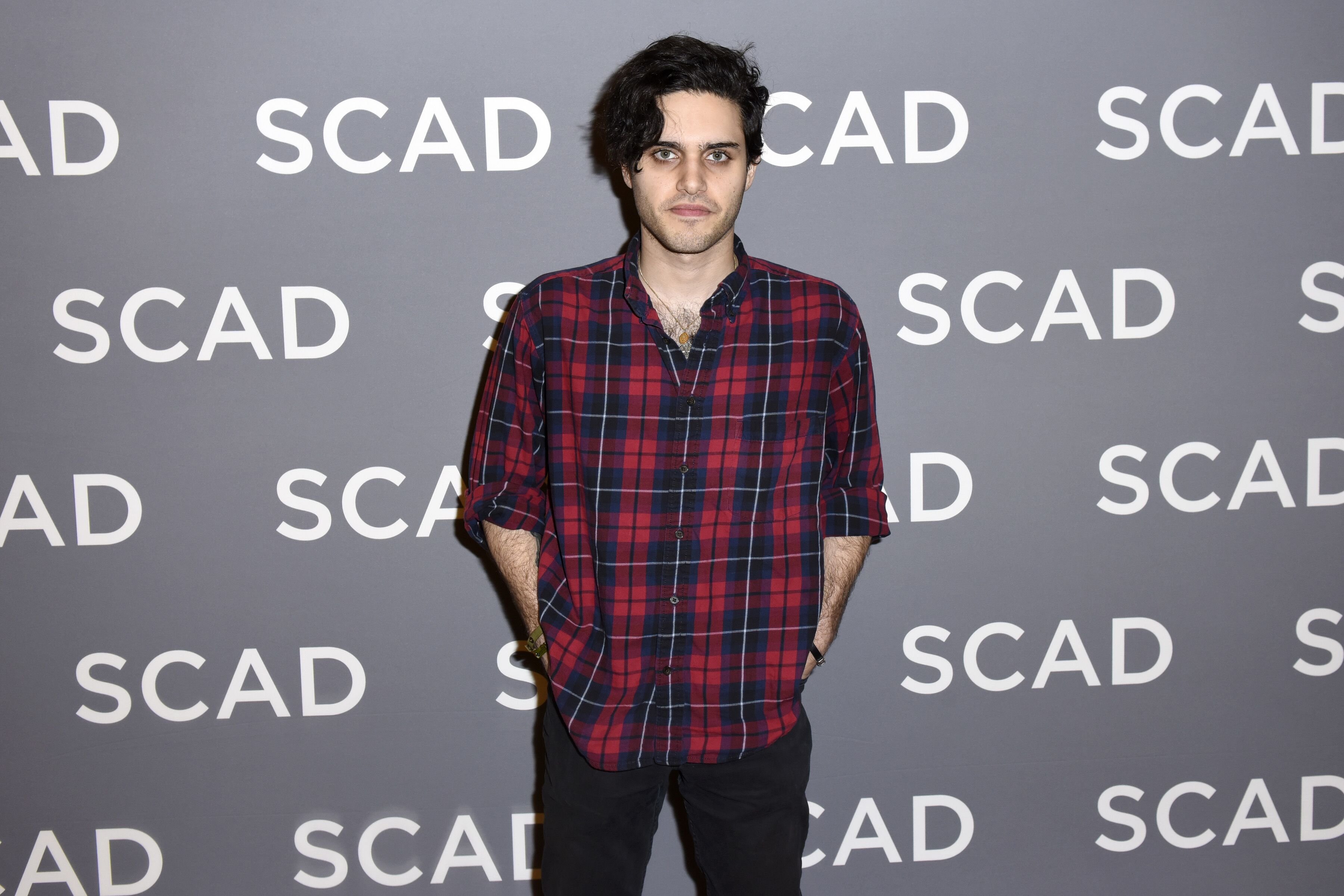 ---
Would you be surprised if we told you we know nothing about his private life? We can understand why, as in an interview with ACCENT'ED, Aria shared his thoughts on what it's like to be an actor. According to him, actors are very brave people, as they keep opening up to strangers. It's no wonder he prefers to hide his love life from fans.
However, the rumors are that there's something going on between him and Danielle Rose, but there's no confirmation of those rumors. The two shared multiple kisses and make-out sessions on the series and reportedly spent a lot of time off-screen together as well.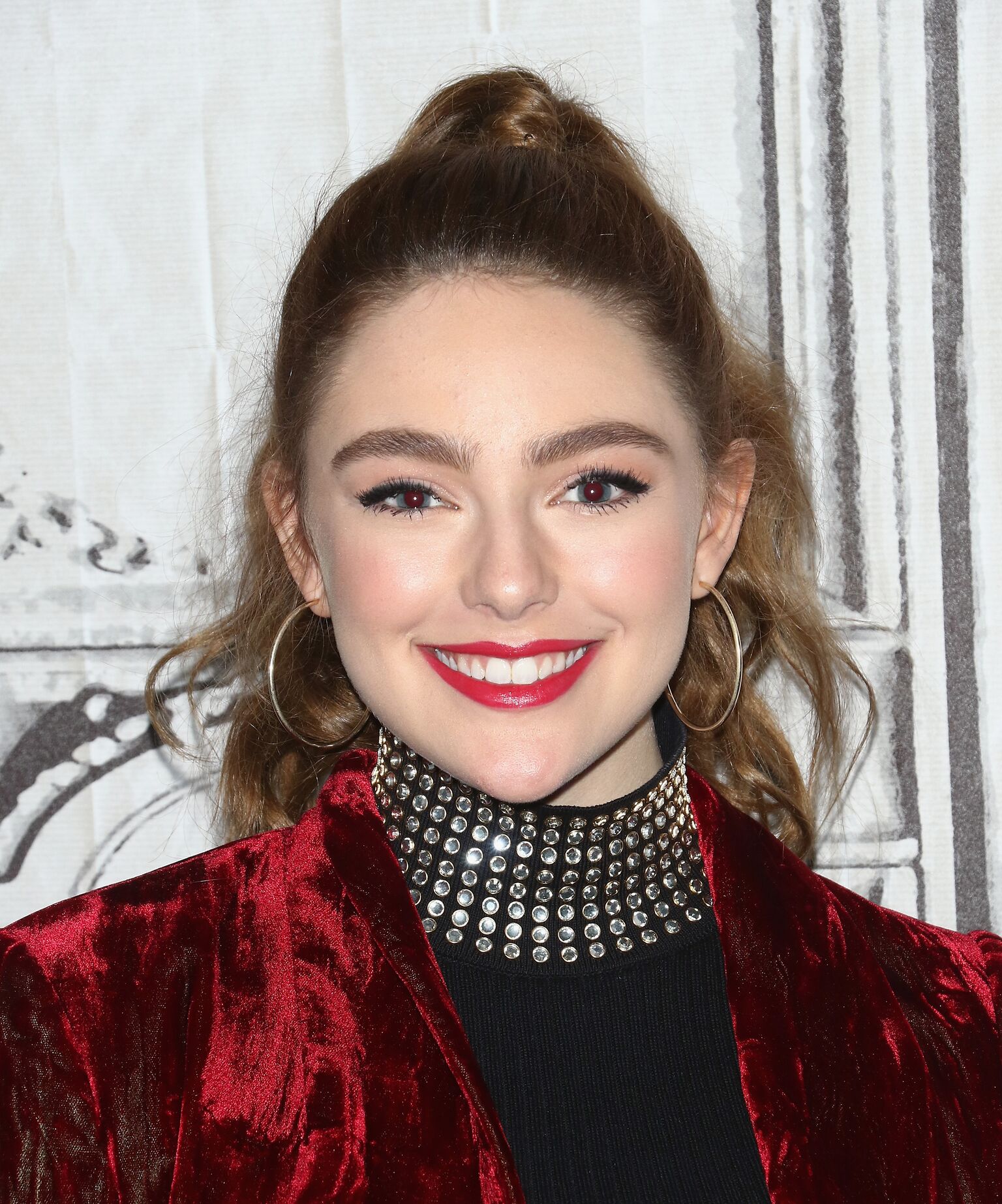 ---
It's not quite clear what Landon and Hope's relationship in the show is like either, as the cards are on the table now, and Landon knows who Hope really is. In an interview with Access, Danielle Rose revealed that the magnetism between these two characters is so strong that they will always find their way to each other. What do you think of that?
---
Alexis Denisof as Professor Vardemus
This actor is the most experienced inhabitant of the world of fangs, blood, and magic. He first appeared in it back in 1999 when he had a recurring role in Buffy the Vampire Slayer, and then he landed one of the leading roles in the show's spin-off, Angel. It was during the Buffy days that the actor met his wife Alyson Hannigan, who he's been together with for more than 15 years!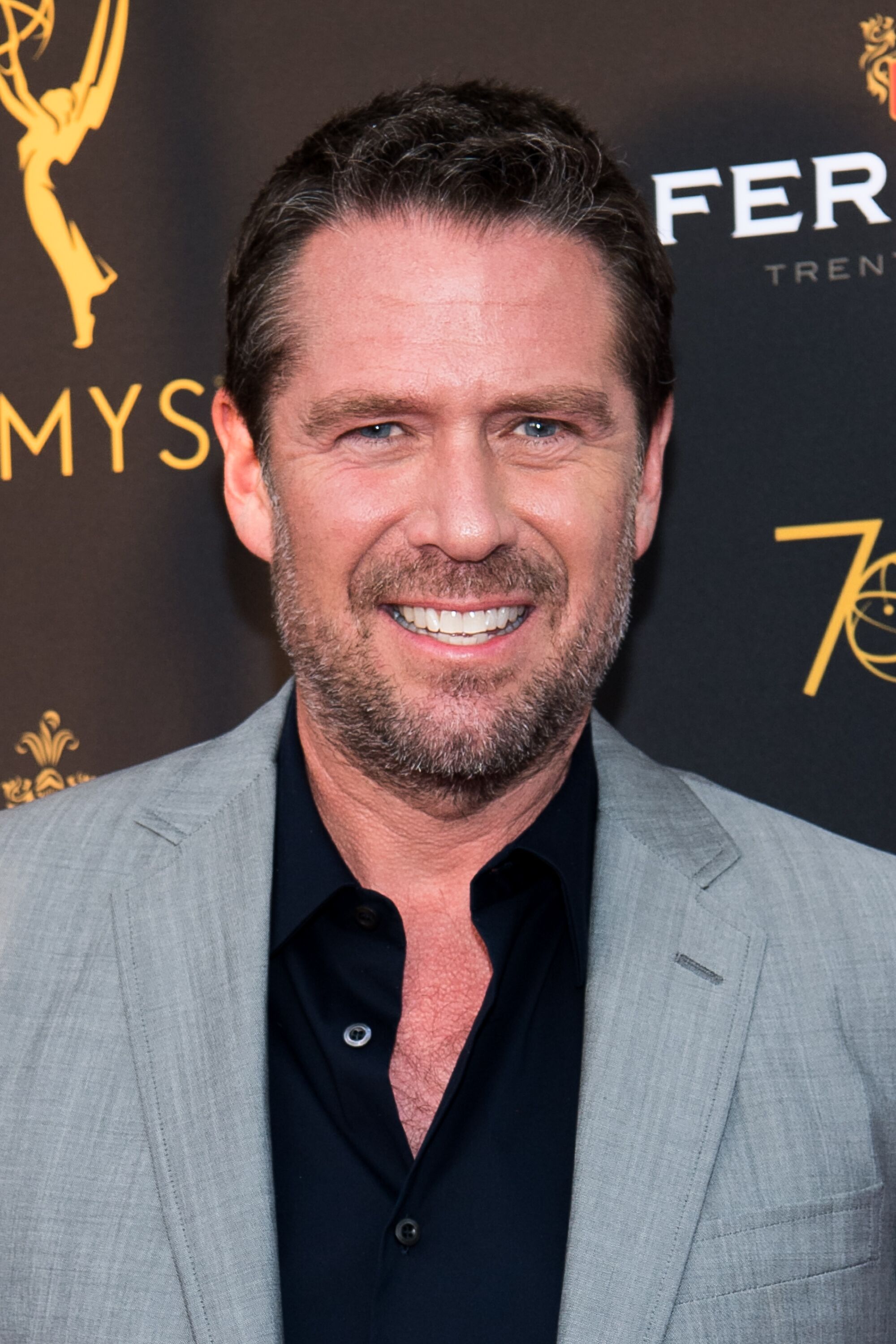 ---
Alyson told E! News that it was she who insisted on their relationship, as Alexis didn't want to date his colleague. The two were just good friends for several years, before taking their relationship to the next level. They got married in 2003, and 16 years into their marriage, they have two children and remain one of the cutest and most stable couples in Hollywood.
They have been able to keep their relationship romantic and loving regardless of anything! In 2013, the couple marked a decade of marriage by renewing their vows. According to the Daily Mail, the couple and their daughters enjoyed an intimate, sunset ceremony in Hawaii.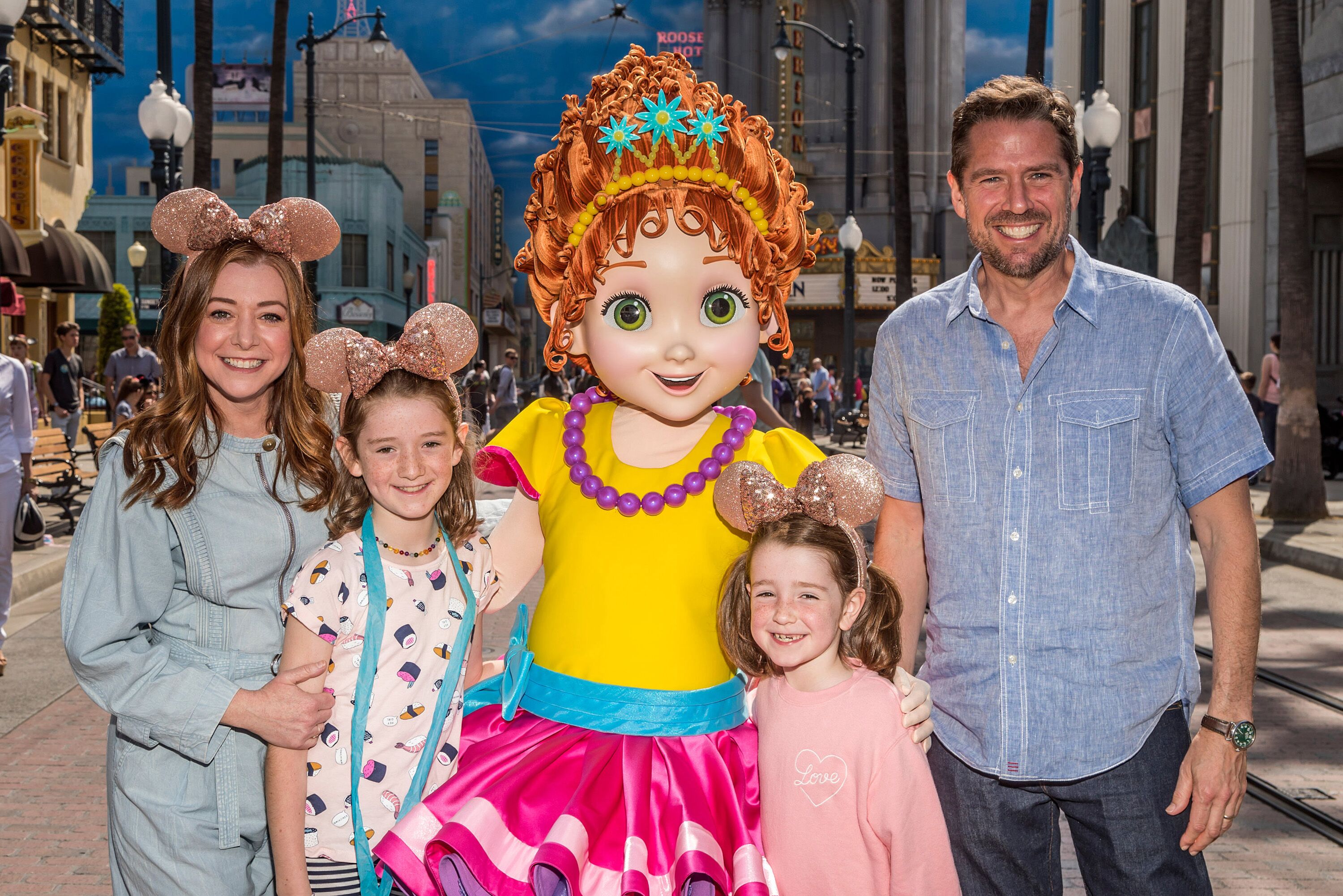 ---
Danielle Rose Russell as Hope Mikaelson
Klaus and Hayley's daughter is the reason why both The Originals and Legacies exist! Just think about it! As Danielle Rose was just signing the contract for The Originals, the rumors of Hope Mikaelson getting her own show were already going around! In an interview with Collider, the girl revealed that even though she was hoping for her own project, nothing was definite back then.
---
When she landed the role, Danielle's life became much crazier! Despite the popularity of the show, and millions of fans of The Vampire Diaries and Danielle Rose herself, she has a rather small circle of friends.
"My circle of people, they're always sending me pictures and going, "Oh, my god, you're so cool!" I have a very normal social group that I really feed off of. They ground me. They're super supportive. I haven't had any nightmarish experiences," she explains.
Perhaps, that's why we were unable to find even the slightest hint of her personal life on her IG account. At least we can track the actress's life way back to even before the age of 12!
---
Kaylee Bryant as Josie Saltzman
It looks like Josie's character is becoming more and more interesting, isn't she? In her interview with TVline, Kaylee Bryant revealed that from the very beginning she wanted her character to go out of her mind.
"I'd been talking about Dark Josie with Julie Plec and Brett Matthews since I got cast in the role,"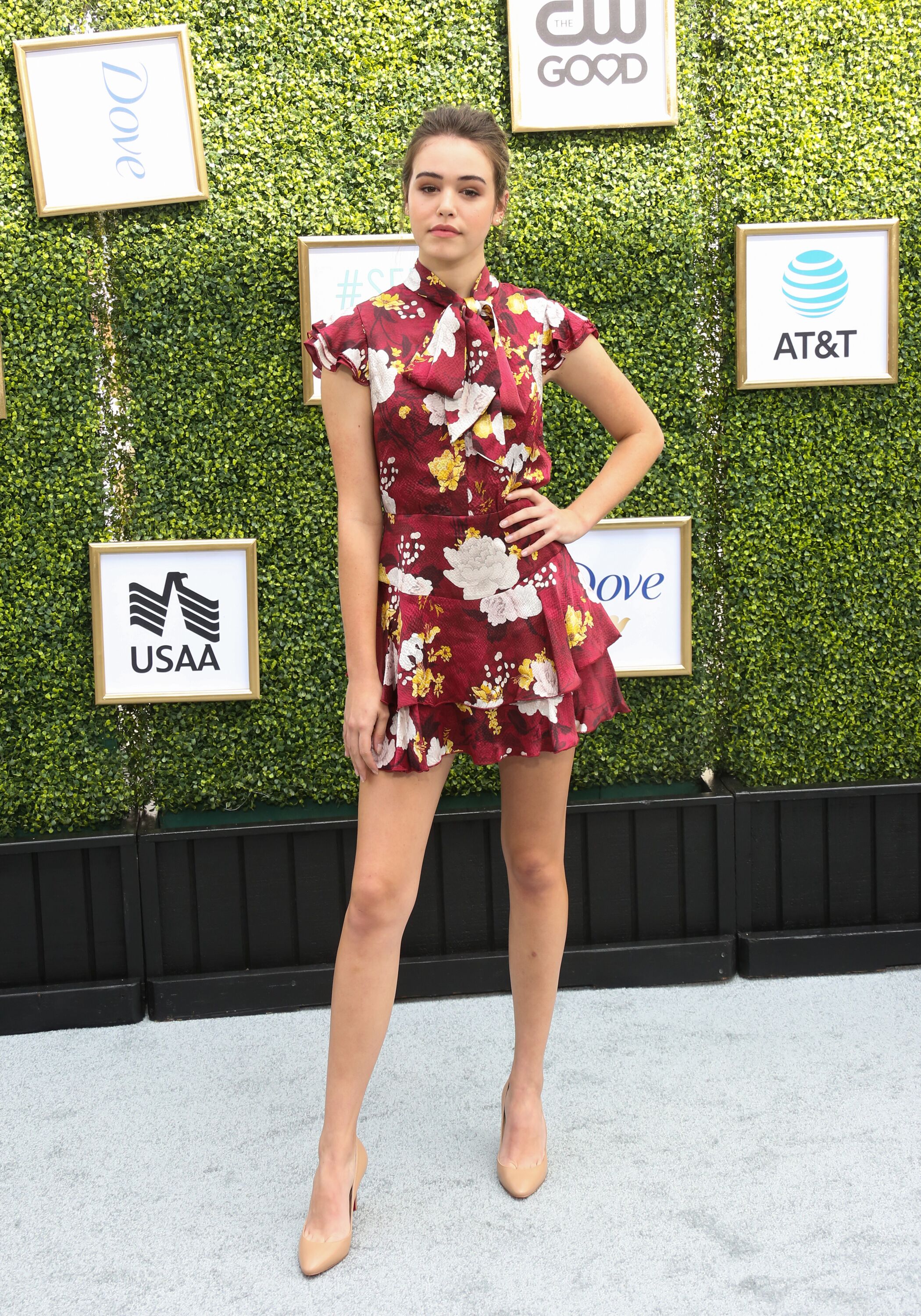 ---
She always felt Josie had something dark inside and just waited for it to break free. Kaylee revealed she had always been a fan of The Vampire Diaries' characters who had something dark inside of them. The girl knows what she's talking about and is quite familiar with the TVD universe, as she herself used to be a fan of the show. She started watching the show with her mom when she was 15! Who knew that one day she'd end up in the same universe?!
She likes that in her character as Josie, she helps tell the story of a girl who has a girlfriend but is still interested in a boy. Kaylee believes people should be allowed to love whoever their hearts choose and not apologize for their choices. The actress reveals no details of her love life, and we can't even guess if she is dating anyone!