Charmed Cast's Real-life Partners
Since the Charmed reboot was released, fans have been getting into fights about it. Some hate it and some love it, but only one thing remains the same for all of them - the pure and everlasting love for the original Charmed. We will never forget them, right? So let's see what is going on in the lives of the original cast today!
Shannen Doherty as Prue Halliwell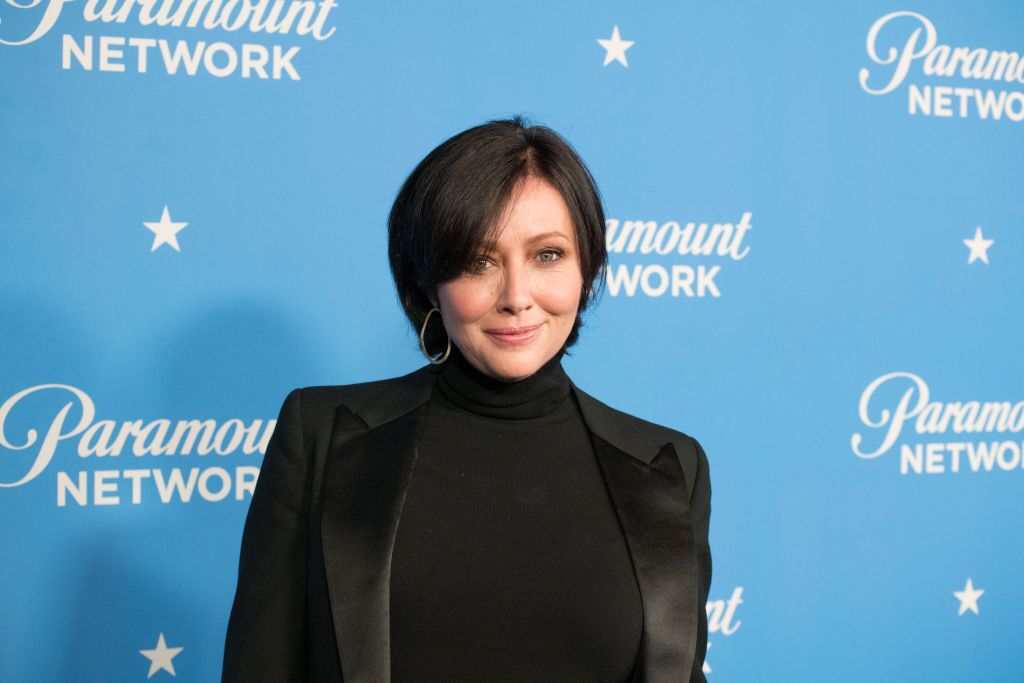 For most of us, it was a shock to hear that Shannen left the show at the peak of its popularity. In reality, life on the set of Charmed was anything but charming most of the time. Doherty had an off-screen feud with co-star Alyssa Milano and it went so far that one day Milano gave producers an ultimatum that either Doherty should leave the show or she would. The real reason behind their conflict was never revealed.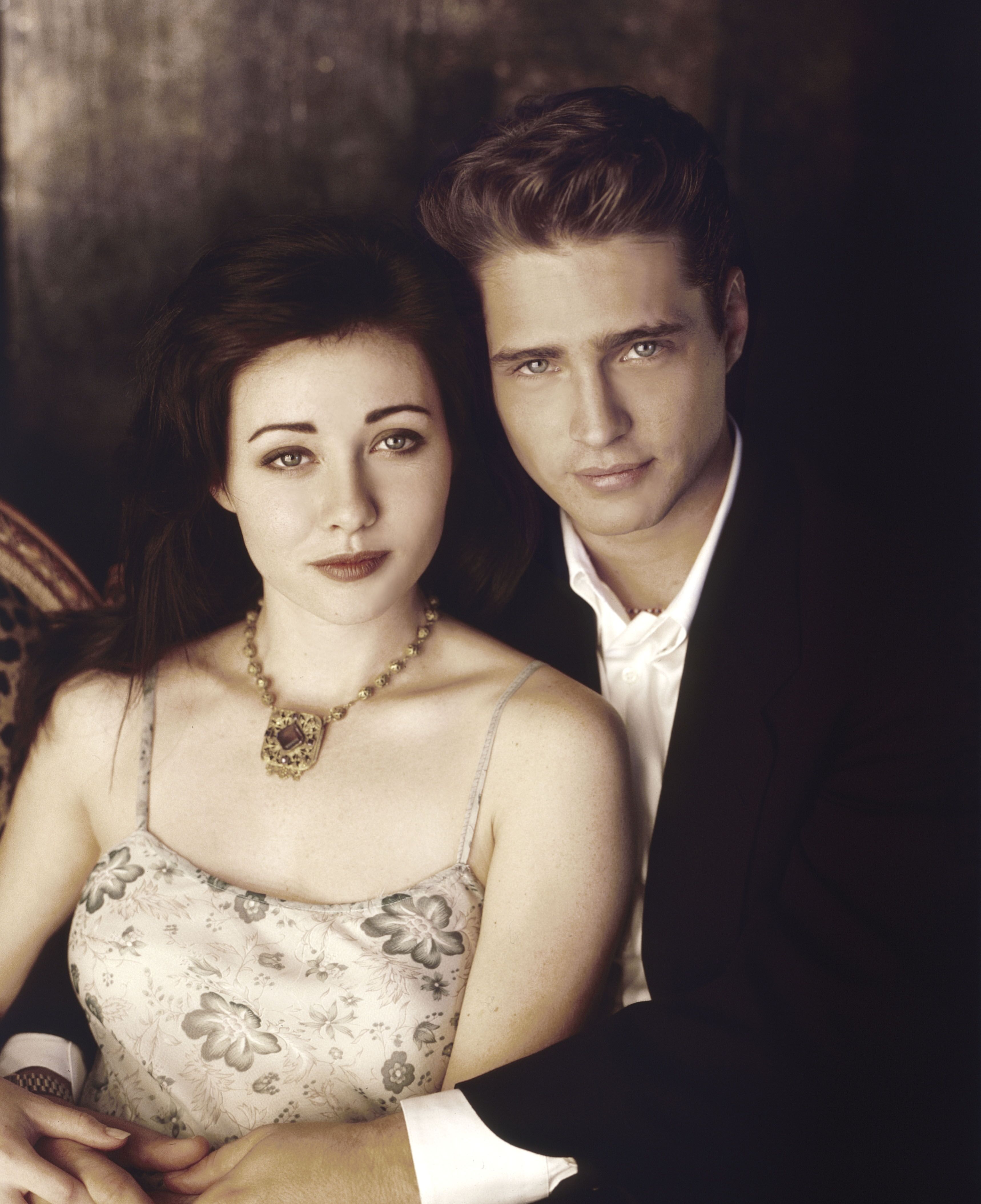 ---
Although the popular theory is that Doherty was jealous of Milano's growing popularity. Because before that, Shannen was the only star on the set, thanks to her previous character Brenda in the famous Beverly Hills series.
Anyhow, the eldest sis left the show and faced some real challenges in her life. A year later, Doherty unexpectedly got married to famous poker player Rick Salomon but the two split up after just nine months. After a devastating relationship, she focused on her career and starred in a couple of projects but they did not bring her much joy or popularity.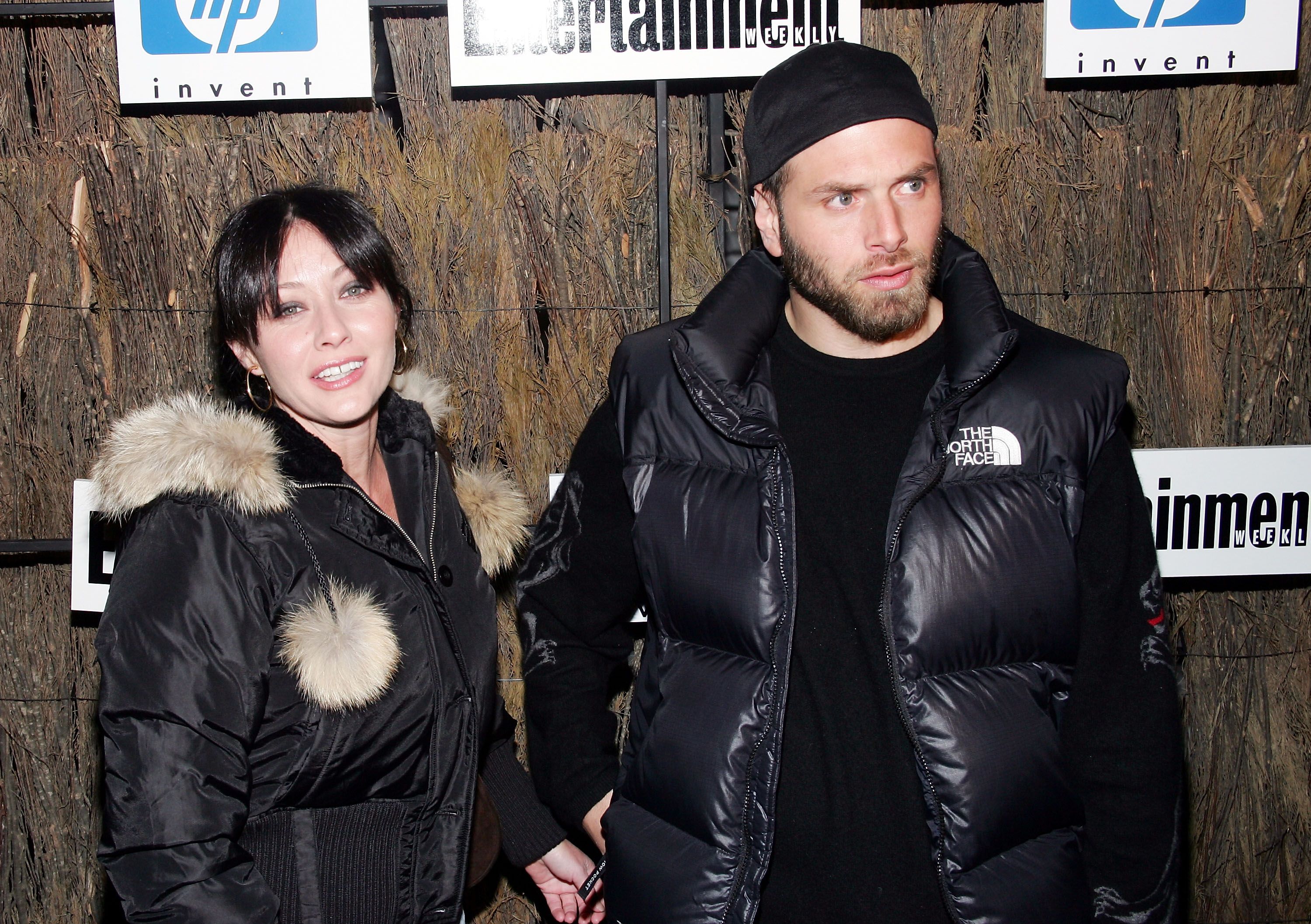 ---
Later, Shannen started her own reality show 'Breaking Up with Shannen Doherty,' but it was a failure. The project was stopped after just one season. Shannen even appeared on the show 'Dancing with the Stars'. But her couple was the first to be eliminated from the show... At least her personal life got a new sparkle. She finally met the guy of her dreams - photographer Kurt Iswarienko - and they got married.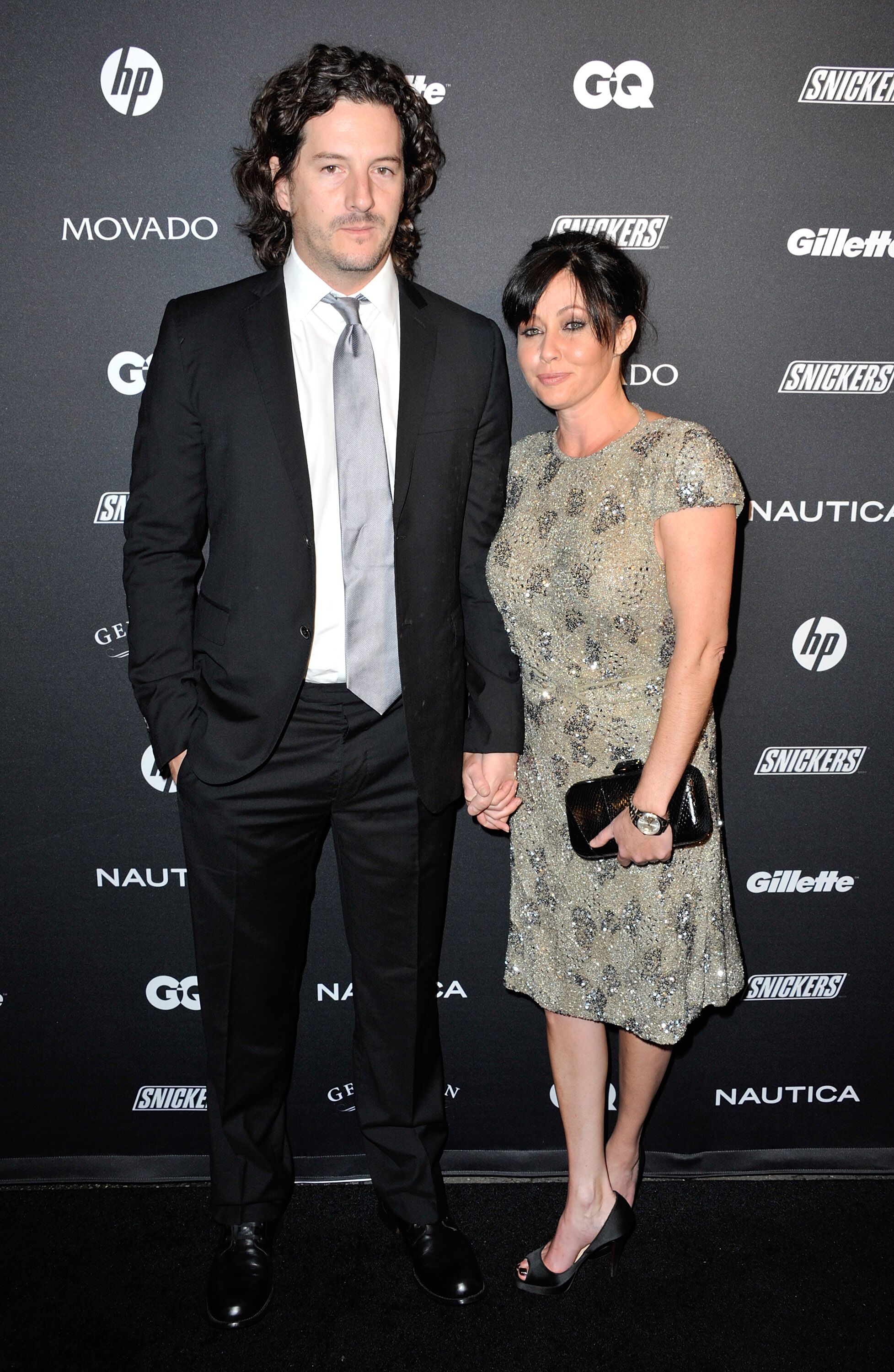 ---
Although the sun did not shine over her head for very long, as 2015 brought her another challenge. Doherty was diagnosed with breast cancer that had seriously spread. As she commented in an interview:
"The unknown is always the scariest part... Pain is manageable, you know living without a breast is manageable, it's the worry of your future and how your future is going to affect the people that you love."
---
She went for chemotherapy and radiotherapy following surgery and in two years she announced that her cancer was in remission. The diagnosis changed Shannen's attitude towards her relationship and her life entirely. She finally became friends with the people, who she once hated the most. Her Charmed co-star Alyssa Milano supported her, sending her messages that say: "Sending you love, light, and strength".
And now Shannen really appreciates that. Her co-stars from Beverly Hills, Charmed and even Riverdale all sent her words of love and support. From then on, Doherty started to focus more on things that bring her joy every day. Like her calm life living on a horse ranch in Ventura County, where she loves spending time with her four horses and three dogs. 
---
Shannen hoped for the better but her new diagnosis last year revealed that her cancer returned. She was working on the reboot of Beverly Hills, 90210 and decided to keep it secret. One of the reasons why she didn't talk about it was that Luke Perry had passed away shortly before.
Shannen said: "Our life doesn't end the minute we get that diagnosis. We still have some living to do."
---
Together with diagnosis, her marriage to Kurt Iswarienko also went through a transformation, but not a bad one. Shannen states that cancer solidified them, making them appreciate each other much more, and leaving all misunderstandings behind. Doherty shared that it's impossible to stay the same person after you face something as massive as stage four cancer.
"After a year of dealing with cancer coming back and other stresses, I'm back at it. Taking care of myself and embracing every day. It's not always easy. I have days I'm depressed or just plain lazy. But I push thru with the help of friends", - the actress recently wrote on her Instagram.
Alyssa Milano as Phoebe Halliwell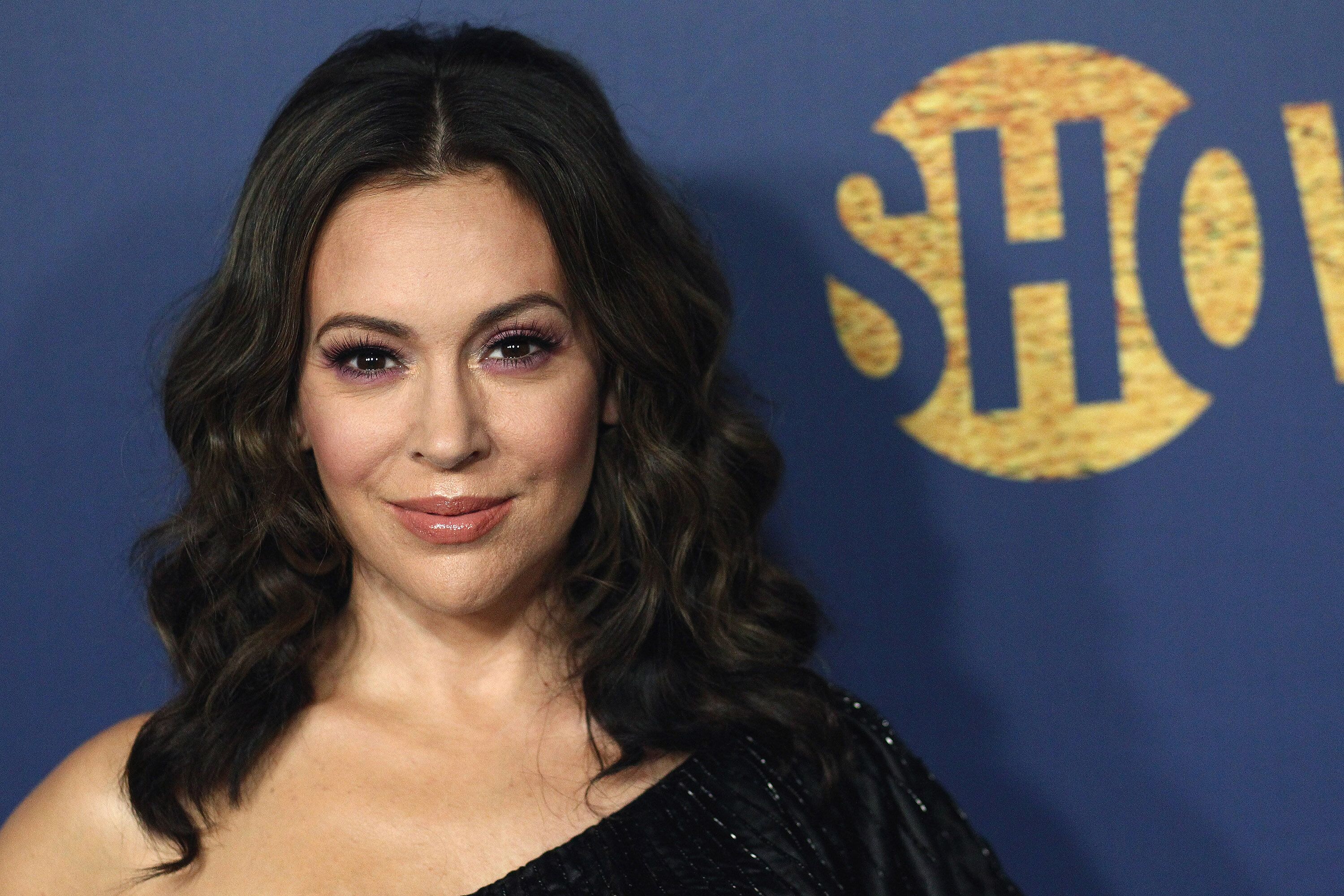 ---
In addition to continuing her amazing work as an actress, after the show ended, Alyssa also became a successful entrepreneur. Together with her Charmed sis Holly Marie Combs, Milano released a lingerie line. Milano also became a world-famous philanthropist, as she started working with UNICEF on ongoing global initiatives. Besides, Milano published a book about her passion for baseball, Safe at Home: Confessions of a Baseball Fanatic.
Her sudden love for baseball was not accidental. As her love interest, David Bugliari is a sports agent for the Creative Artists Agency. After the three-year love affair, Alyssa decided to tie the knot with David.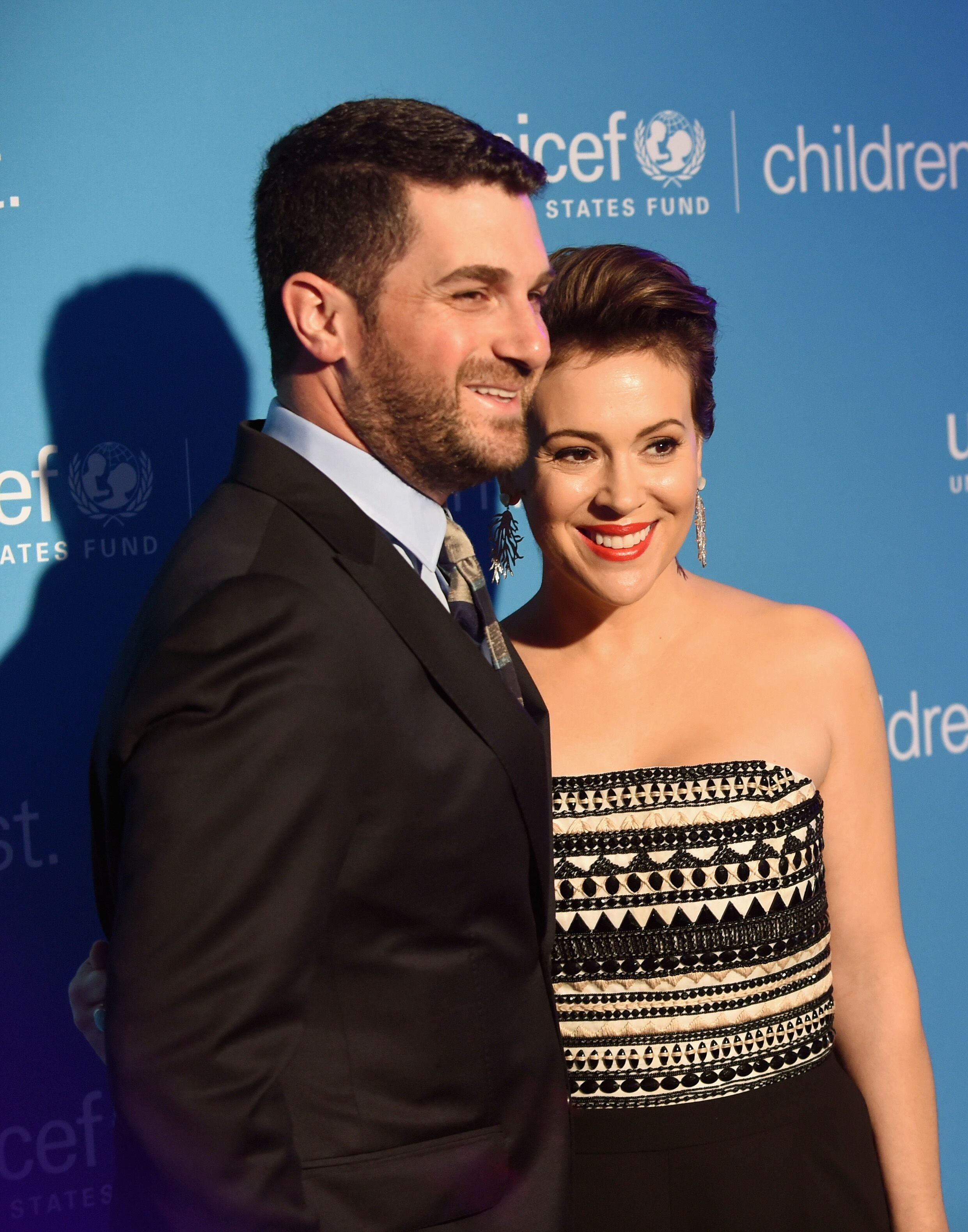 Two years later the actress gave birth to their first son – Milo. And in 2014 the family welcomed a daughter who was named Elizabella Dylan. The actress regularly posts photos of her children with her husband and their beloved pets on her Instagram.
---
In recent years Milano joined the cast of two Netflix comedy series: Wet Hot American Summer: Ten Years Later and Insatiable. And most recently you could see her in a leading role in Tempting Fate, based on the best-selling book by Jane Green. 
Milano's life is really amazing and the actress seems to enjoy it all, as she once commented: "I'm just happy to still have a career in this crazy business and be allowed to do what I love."
Holly Marie Combs as Piper Halliwell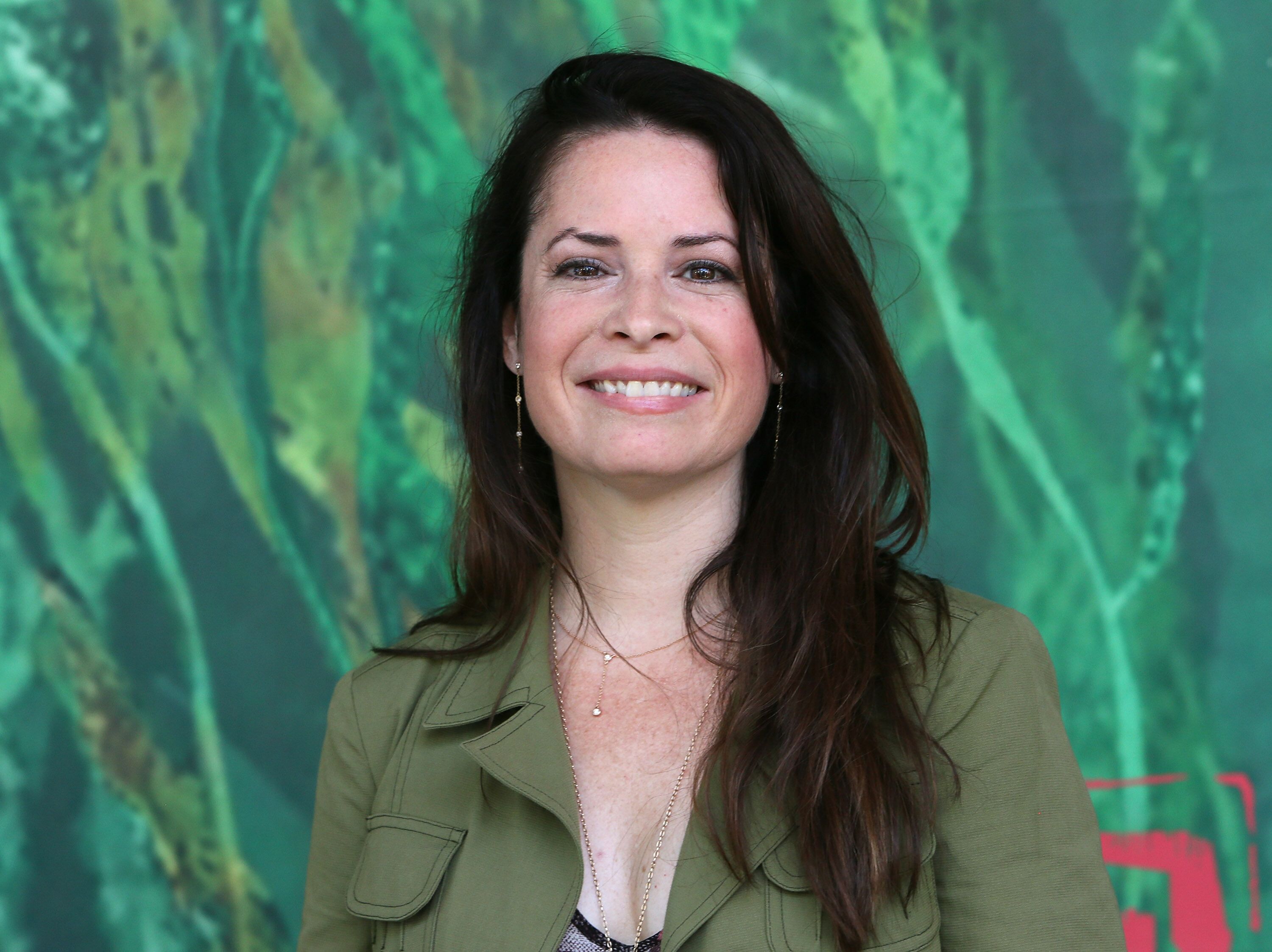 ---
Right after Charmed finished its run, Holly Marie Combs focused on motherhood, as in the same year of the show`s last episode, Combs gave birth to her second son Riley. And only two years later she and her then-husband David Donoho welcomed their third child, one more boy - Kelley James! Despite the happy news, their marriage soon fell apart. Holly and David filed for divorce in 2011.
Meanwhile, Combs was signed for the series 'Pretty Little Liars' where she played the character of Ella Montgomery, mother of one of the main characters. The show had a successful run for seven years and came to the end in 2017. Combs also starred in her own road trip reality show together with the Charmed star Shannen Doherty.
---
The six-episode series followed the pair traveling across the southeastern United States, where viewers were able to vote on the activities that Doherty and Combs would partake in at each destination. It was fun but did not bring much success to either of the actresses. Later, Combs starred in the film Love's Complicated, playing the lead role of Leah Townsend, a big city novel writer. And for now, that is her latest big role on screen.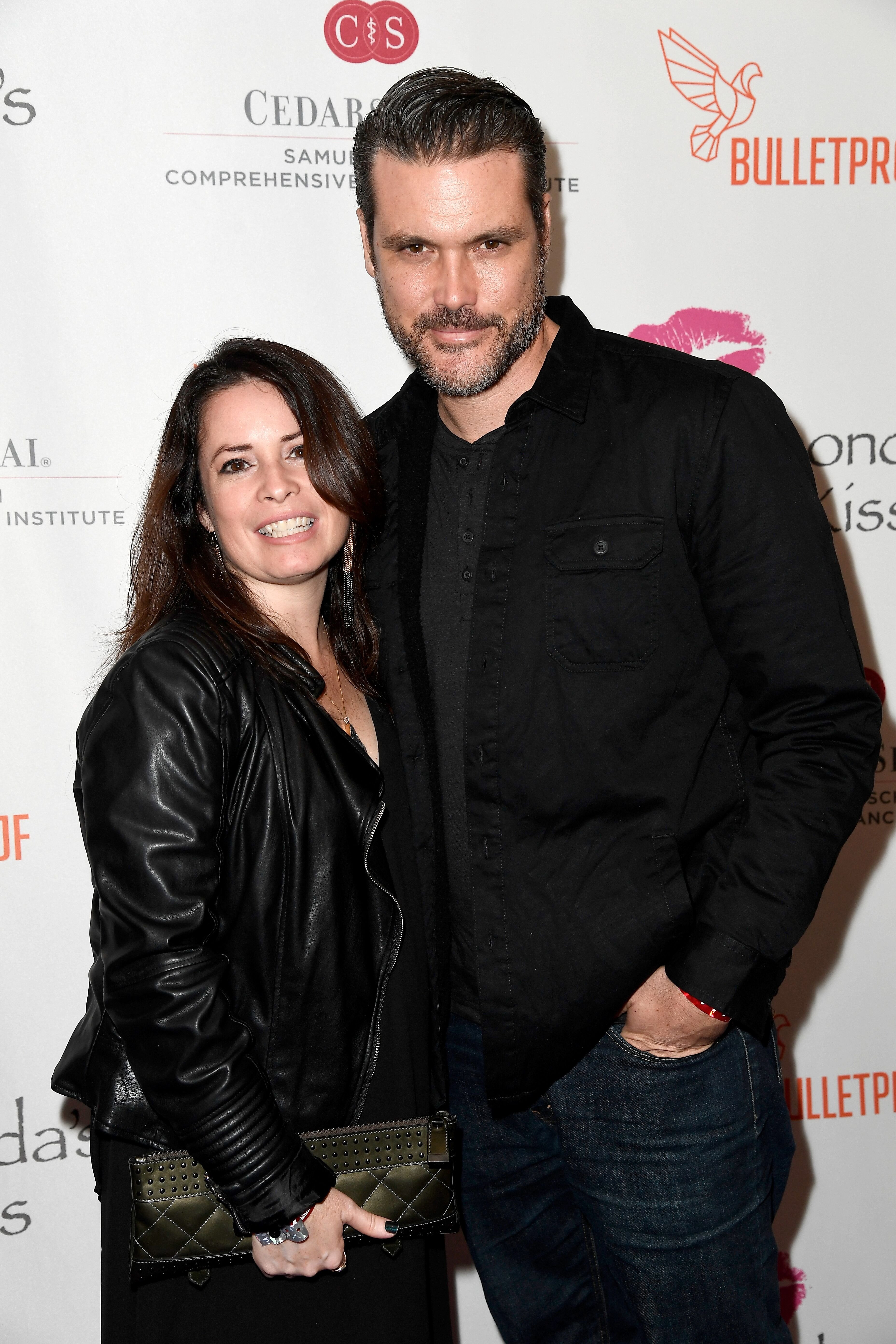 Two years ago the actress pleased her fans with a photo she took to announce that her boyfriend, whose name is Mike Ryan, had popped the question. Holly shared a photo of her new diamond engagement ring and captioned the image with the words -- 'Yes. Just yes,'
This September, the happy couple announced that they got married in a quiet outdoor ceremony in Carmel, California. Apparently, nowadays the actress mostly just enjoys the blissful warmth of family life again. 
Rose McGowan as Paige Matthews
---
Rose McGowan wasn't living a Charmed existence while starring on The WB's hit supernatural show. The actress confessed that two years in a row during the filming of Charmed she was constantly struggling with 102-degree fevers. It was due to the stress of the high expectations of her, as McGowan had to become a better version of Doherty on the set.
Despite the stress, Charmed brought her huge popularity and great job offers like the role in Robert Rodriguez and Quentin Tarantino's double-feature film Grindhouse.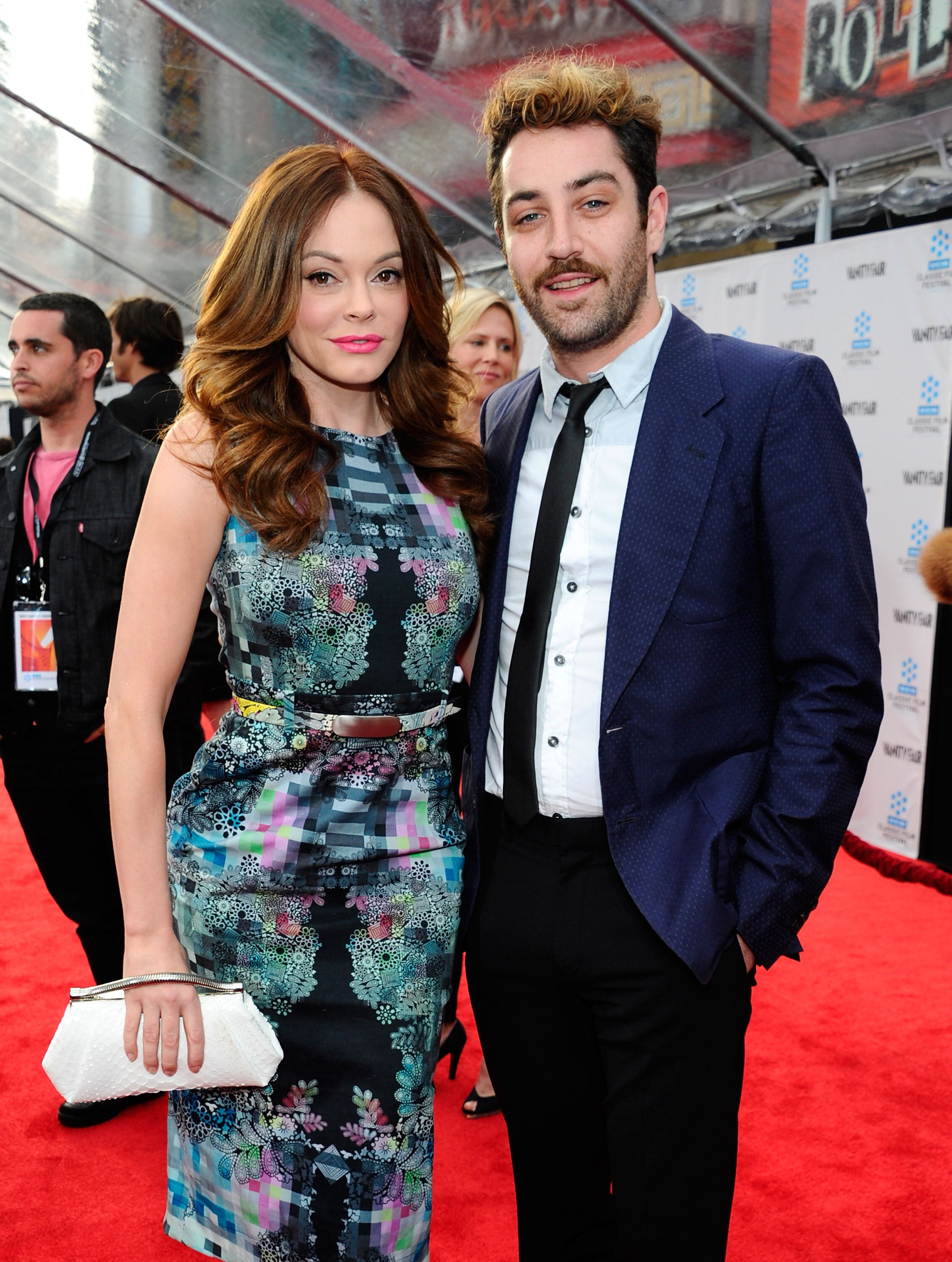 After her famous relationship with Marilyn Manson, she had love affairs with men, but all of them were short-term. For some time, Rose was in a relationship with artist Davey Detail. The lovers' affair even evolved into marriage, but two years later, the star filed divorce papers.
---
McGowan is currently in a new relationship with a young non-binary person model Rain Dove. Talking about her new partner with Pink News, the actress commented:
"It is my first time dating a non-binary person, and yeah it's nice not going out with a man."
These days, the actress is also devoted to activism and feminism affairs. She was one of the first people who bravely accused producer Harvey Weinstein of sexual harassment.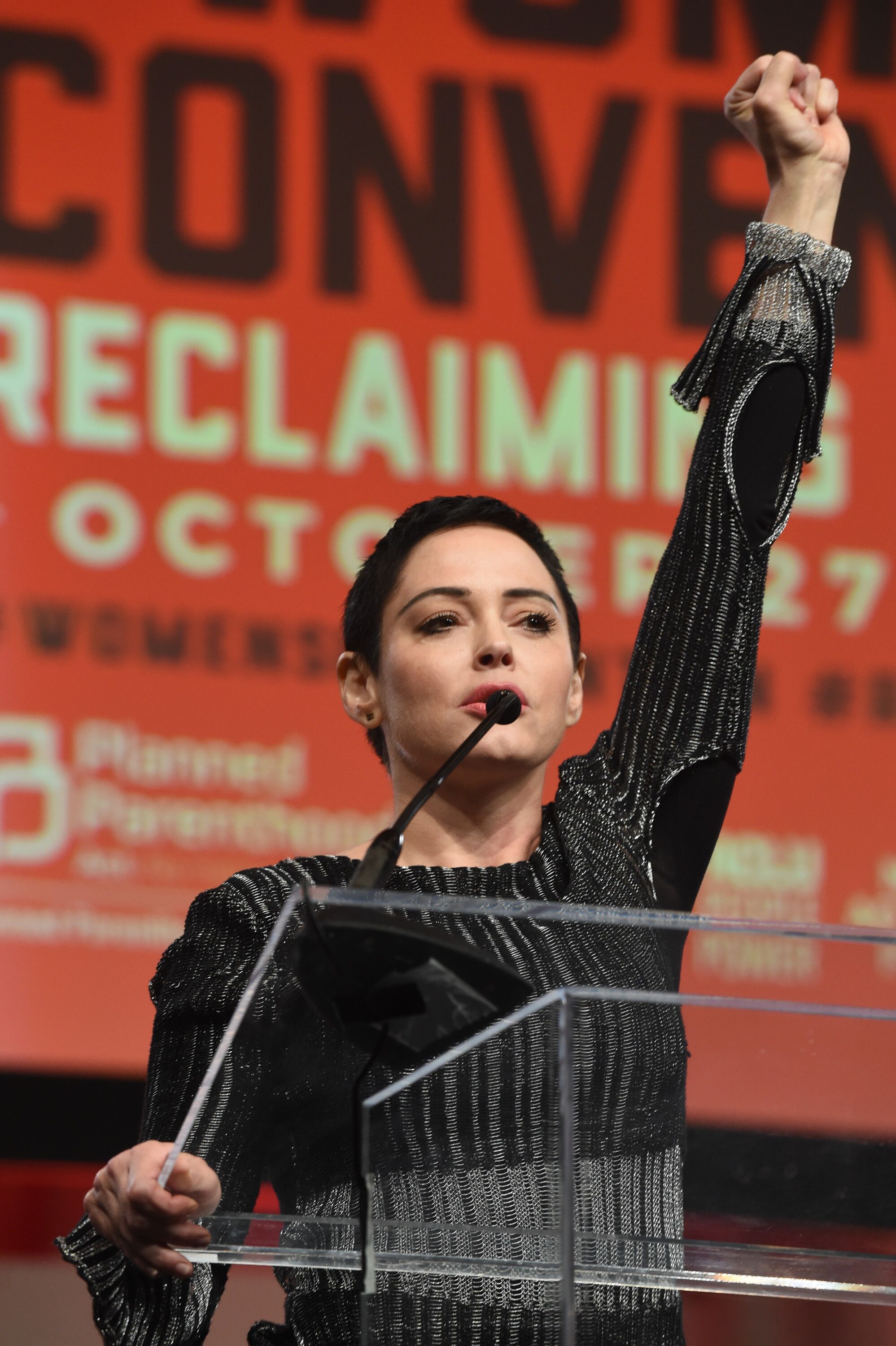 The Charmed star admitted that in 1997 Weinstein had raped her during the Sundance film festival and later paid her off with 100 thousand dollars. In 2017, Time recognized McGowan as one of the Silence Breakers, the magazine's Person of the Year, for speaking out about sexual assault and harassment.
McGowan has also released a memoir titled Brave, which gives readers an uncensored look at her personal life — including her triumphs and tribulations.
Brian Krause as Leo Wyatt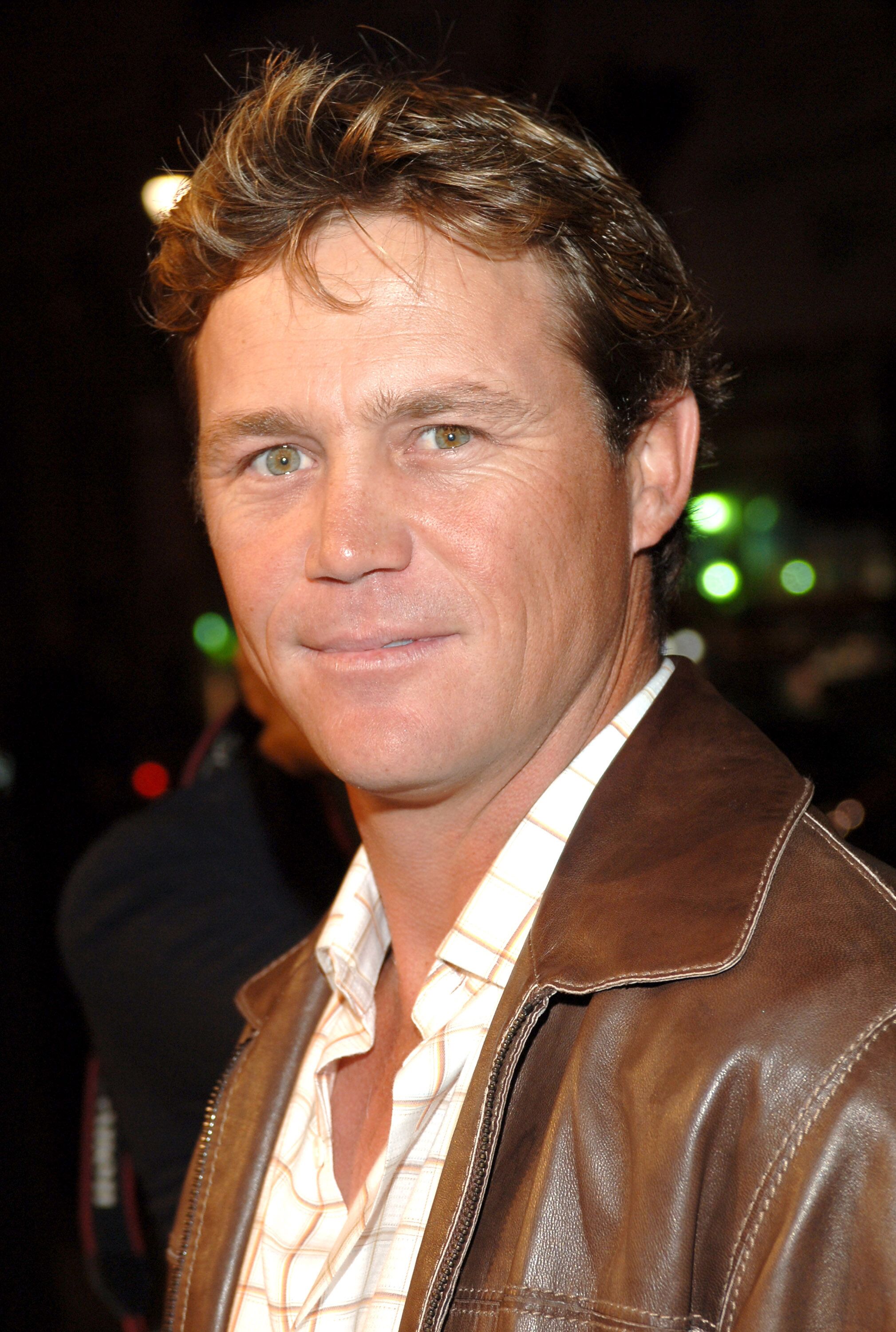 ---
We loved Leo as the best possible husband for Piper but in reality, Brian was more in love with another Haliwell sister. And guess who? It was Alyssa Milano! Back in those times, Alyssa had just gotten divorced from Cinjun Tate and in the same year, Brian got divorced from his wife, Beth. So, it can be speculated that the end of Krause's marriage was due to an affair with Milano.
Exercise your rights! Change your world! #VoteToday #freedom #makeyourvoiceheard pic.twitter.com/Z6EZ0weI3E

— brian krause (@thebriankrause) November 6, 2018
Sadly for fans, after his last relationship with Alyssa, Brian is very private with his personal life... so we know nothing about his current affairs. Though it seems the actor did not get married for a second time.
But we do know that Krause is entirely devoting his time to his work. So, in fact, we could say that he has been having an affair with his work.
---
Since Charmed, he has made an appearance in many movies and television shows like Mad Men, Castle, Another World, Highway to Heaven, and others. He also supports charity events for children's hospitals, and it`s already become a kind of tradition for Krause. As the father of a son, the actor feels the need to help kids out, as in his words, it`s a social responsibility of everyone to step in when you can.
Julian McMahon as Cole Turner / Belthazor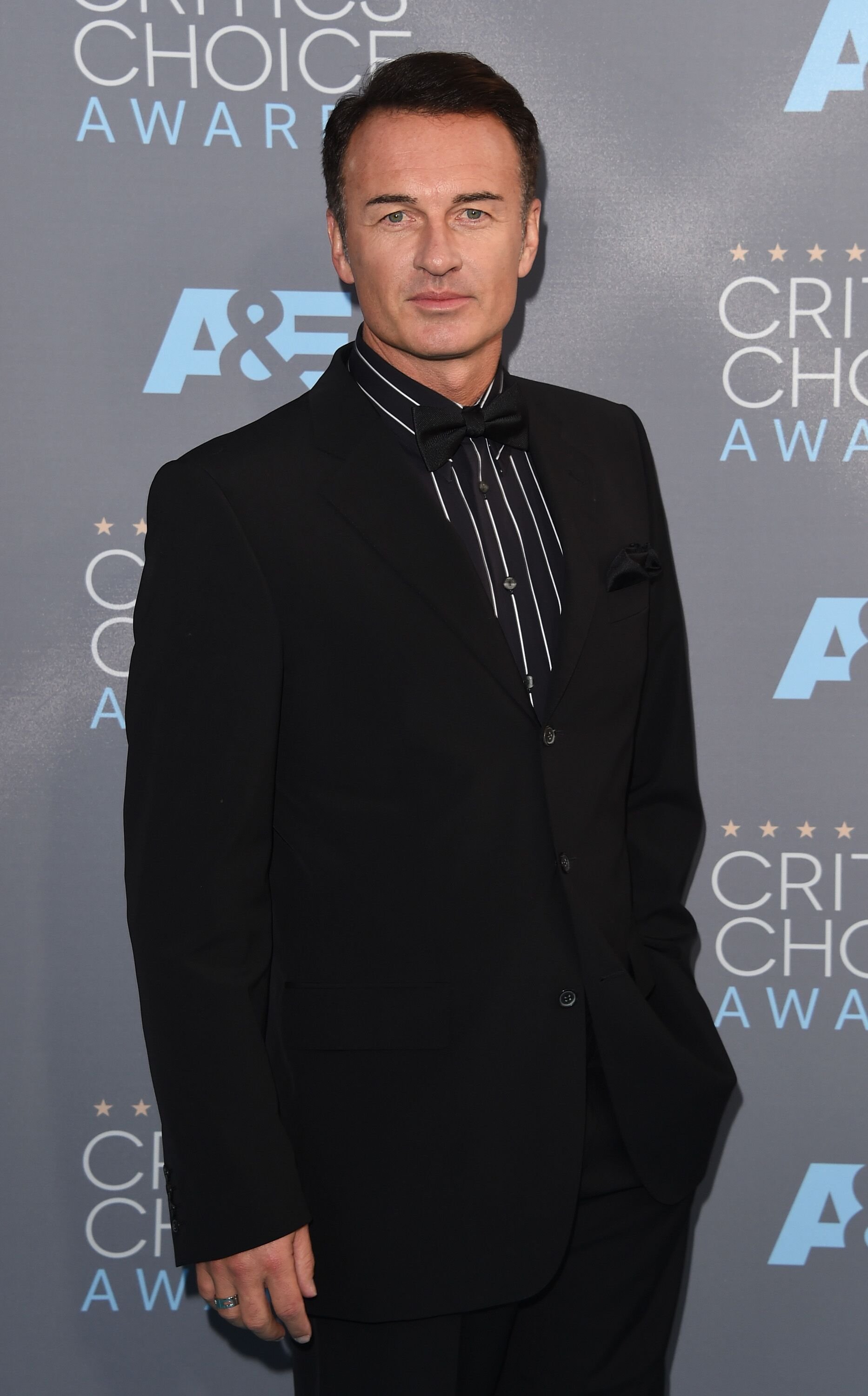 It's no doubt that you still remember that romantic and tragic love story between Pheobe and Belthazor. In reality, the Australian actor even more romantic than his character. Love has been all around McMahon throughout his whole career. The man was married 3 times. Firstly, he wed the elder sister of Kylie Minogue - Dannii, then there was the actress Brooke Burns with whom he had a daughter, Madison.
Despite the divorce, they remained on good terms, taking care of their daughter, whom McMahon simply adores.
"I love being a dad. I love the fact that I'm going to go home today and my kid … is going to jump into the pool with me…. Brooke and I see a lot of each other. There's no animosity. It's beautiful."
And then he met the model, Kelly Paniagua. They dated for 11 years until Julian finally decided to pop the question for the third time. The actor did it during a flight, with the help of his daughter Maddie!
"When we got on the plane, I told Maddy that I wanted to propose to Kelly in Paris but I wasn't sure we were going to get there, so do you think maybe we should propose on the plane together?" he said.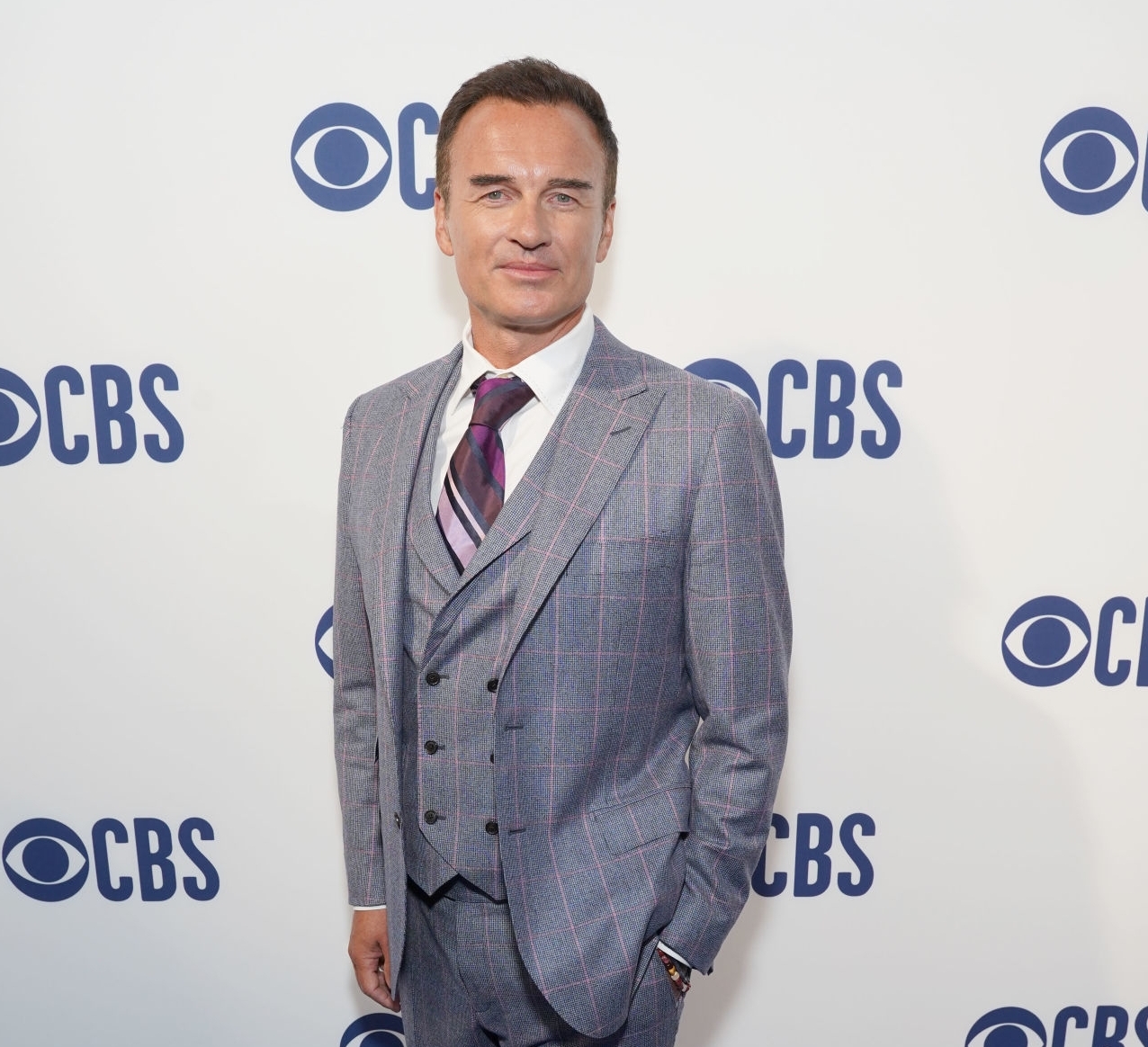 ---
Of course, the young lady could not resist such an offer! The pair wed in a very romantic ceremony in the Lake Tahoe area, surrounded by snow-capped mountains and forest.
Although you don`t see the actor in big projects like Charmed or Marvel`s Fantastic Four anymore, he is still in the business. For instance, he recently filmed star-studded Australian film Swinging Safari on the Gold Coast. And now he's playing a recurring role in CBS TV series FBI.
Kaley Cuoco as Billie Jenkins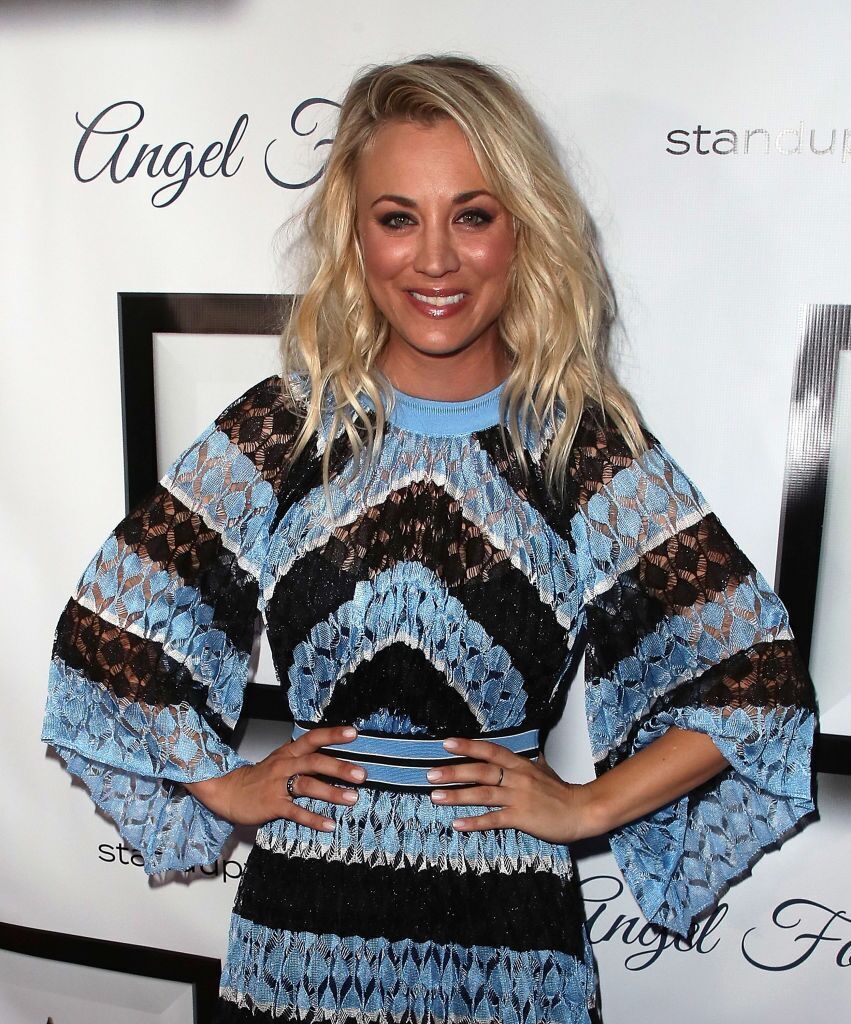 The last Charmed Girl that appeared in the season finale was Billie Jenkins. Although we all remember her much better as the one and only Penny from the Big Bang Theory.
What has the actress been doing since the show ended? Last year fans celebrated her beautiful marriage with pro equestrian Karl Cook, which took place at a horse stable near San Diego. Like her husband, Cuoco is an avid horse rider, which explains the chosen spot for the wedding.
---
Kaley is also a proponent of animal adoption. Together with the rescue shelter Paw Works, she designed a sock emblazoned with the motto "Adopt. Don't Shop". At the time, the actress said she had adopted three dogs, two rabbits, and seven professional show horses. She has loads of cure photos with all her animals on Instagram, so if you want to take a look, you can always do it! 
Speaking about her career plans, she has at least two major projects coming up. The first one is the Harley Quinn animated TV series where Kaley will be voicing the main character. The other upcoming project is a little more unexpected for the actress... We're talking about The Flight Attendant, a thriller TV series that will air on HBO MAX in 2020. Kaley is a writer, executive producer, and star of the show, about a young flight attendant who wakes up one morning with a hangover from the night before and finds a dead body next to her. Yikes! Although she tries to continue her life as if nothing happened, she can't stop wondering if she might be the killer.